Santorini Charter
Santorini is the ideal location for a yacht charter in Greece from the "what to see" perspective. The close distance to the islands of Mykonos and Delos makes for a packed itinerary.
Nevertheless, the island in Southern Cyclades is a bit distant from Athens (over 130 nautical miles), where majority of yachts are based. Not an issue on a 23 knots charter yacht, but quite an inconvenience on a 8kn sailboat. It is recommended to either deliver a yacht or charter from Mykonos. Note that both Mykonos and Santorini have an airport.
Ideally, inquire about a yacht (form or chat) and suggest where you'd like to start your charter. Our brokers will be able to recommend yachts that will be in the Cyclades area at the time or arrange a delivery of the charter yachts.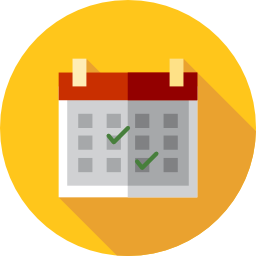 40%
reserved
Yachts in Greece for Summer 2023 are 40% reserved. If you are considering a charter in this time period, inquire now! GO
From €55,000/week
5 cabins
114 ft
Custom Built
10 guests
Refit: 2021
460 Litres/Hr TROPICANA
From €55,000/week
5 cabins
105 ft
Admiral - It
10 guests
Refit: 2018
660 Litres/Hr LET IT BE
From €55,000/week
5 cabins
118 ft
Technomarine
10 guests
Refit: 2016
750 Litres/Hr GENNY
From €55,000/week
5 cabins
80 ft
Sunreef Yachts
10 guests
Built: 2021
130 Litres/Hr PAREAKKI
From €55,000/week
5 cabins
97 ft
Ferretti
12 guests
Refit: 2020
650 Litres/Hr ALTEYA
From €55,000/week
4 cabins
70 ft
Sunreef Yachts
8 guests
Built: 2022
200 Litres/Hr NIRVANA
From €55,000/week
4 cabins
77 ft
San Lorenzo
8 guests
Built: 2021
250 Litres/Hr THEION
From €54,000/week
4 cabins
101 ft
Baglietto
10 guests
Refit: 2016 (total refit) -
650 Litres/Hr AGATA BLU
From €54,000/week
4 cabins
74 ft
Sunreef Yachts
10 guests
Built: 2023
90 Litres/Hr DIVINE
From €53,000/week
5 cabins
96 ft
Posillipo
12 guests
Refit: 2019
600 Litres/Hr MIA ZOI
From €52,500/week
4 cabins
101 ft
Vitters
10 guests
Refit: 2020-2021
730 Litres/Hr SMYRNA
From €50,000/week
5 cabins
122 ft
Custom Built Aluminum Cutter
10 guests
Built: 2012
"Not what we have But what we enjoy, constitutes our abundance." - Epicurus