Motor Yachts
Motor Yacht Charter Greece
Most of the motor yacht fleet is based in the Athens/Piraeus region, but there are motor yachts that can also be found and chartered in marinas at Thessaloniki, Chalkidiki, Skiathos, Volos, Mykonos, Corfu, and Rhodes. A motor yacht is a great option to cover the major island chains of the Aegean Sea. Unlike sailing yachts or catamarans, motor yachts have greater speed and facilities such as more space, private suites, and onboard water toys. Also with a monohull, it can glide through narrow waterways in speed and style. As the Greek islands are clustered, with a motor yacht, you can cover the Aegean islands and explore the beauty of historical sites, ancient ruins, and Greek culture.
Motor Yachts VS Sailboats/Catamarans
One of the main advantages of motor yachts is speed, of course, and their ability to cover long distances in shorter times, as most Aegean Islands, are divided by large stretches of the open sea. Motor boats have "grown" in size recently so that top yachts are now able to accommodate a large group of guests as well as amenities and comforts seldom found a few years back, such as ample water toys, open-air jacuzzis, and more.
It needs to be noted, however, that as opposed to sailing yachts, a luxury motor boat will consume a large amount of fuel and is overall more expensive to charter, an important consideration during Greek your charter vacation. Also, a motor boat, lacking the ability to cruise under sail, will be more susceptible to bad weather (a rare occurrence during the Greek summer, but a consideration still).
Luxury Motor Yacht Charter

in

Greece

Charter a motor yacht for an extravagant sailing vacation in a short time while covering the most popular destinations – from Athens to the Sporades Islands. A luxury yacht charter allows guests to make stunning anchorages, explore the natural beauty of many islands, and discover the secluded attractions on a motor yacht charter.
A superyacht charter is great for quickly covering a wide area of the Greek islands region. The guests can have the perfect yacht charters experience with 80-100ft luxury motor yachts to the world's largest superyachts from 120-200ft.
Motor yacht charters start from Athens, as most of the luxury yacht charter are based there. Athens allows visitors a quick trip to the Cyclades islands, home to popular islands- Santorini, Mykonos, Paros, and Naxos.
If you want a superyacht for a motor yacht charter in the summer months, contact the charter team at least 12 months prior to your vacation.
For luxury yacht charter during the mild winter season, book at least 6 months prior to your trip for a Greece yacht charter.
When to charter a motor yacht in Greece?
Obviously, the summer months are the high season, but the Mediterranean climate is warm enough, with mild winters too, to consider a wider time window during which to find the perfect yacht for your Greek islands charter. You should avoid months of rainfall, extreme heat, and cold to get the best out of mainland Greece and Greek waters.
The months of May-June and September-October are quieter and less crowded as far as anchorages and routes are concerned, also the charter rates are considerably cheaper than during the high season, especially for popular destinations such as Santorini and the Cyclades.
Consider also the fact that in most marinas in Greece (including the ever-popular Alimos Marina) the number of berths available for the larger yacht charters are limited and expensive during the peak period. It is advised to book well in advance, some of the most popular dates and luxury yachts are booked two summers ahead.
Popular Destinations for Greek Motor Yacht Charter
Motor yachts have stabilizers and motion minimizers– ensuring that the guests aren't getting seasick on a long sailing path except for the Meltemi season. If you are adventurous and have chartered on boats, you might find sailing from Athens to Santorini easy. However, a first-time charterer can consider a flight to Mykonos if they want to cover all the top attractions.
The Greek islands can be divided into a few main clusters, each of which offers the chance to visit unique places and immerse in Greek culture for dream vacations in a superyacht charter. Greece has over 6000 islands of which only about 200 are inhabited, scattered among one island group or another, in the Aegean Sea and the Ionian, mainly. What is often overlooked is the Greek mainland itself for private yacht charter, which features a long, lace-like coastline dotted with ancient ruins from the dawn of Western civilization, beautiful beaches, stunning anchorages, and a lot of world-famous historical sites.
Cyclades – Chose Large motor yachts with experienced crew for Meltemi
The Cyclades islands are the most well-known yacht destination in Greece, being in the central part of the Aegean Sea. The focal spot and possible point of departure is Mykonos, where you can fly into and charter your luxury yacht.
The island can be somewhat challenging for a motor yacht charter, due to the high northerly winds ("Meltemi") that can keep a motor yacht at anchor. The choice of a larger motor boat and a crewed yacht charter with an experienced captain can be the solution to this, cruising around the leeward side of the islands. Also, large motor yachts have stabilizers and motion minimizers- ensuring that the guests aren't getting seasick on a long sailing path. Having said that, islands such as Mykonos and Syros have more than adequate marina facilities, as well as a multitude of anchorages for Greece yacht charters.
Apart from the blue-white image of Santorini, what pops up when you search for pictures of Greek islands? It's the Navagio beach, popularly known as the shipwreck beach on the coast of Zakynthos, Ionian islands. As one of the most photographed places in Greece, the aerial view from the cliff will give you the old smuggler's ship Panagiotis. However, taking a picture with the ship will be challenging as there is always a line.
Less busy islands such as Paros, Sifnos, Folegandros, and Anafi provide alternative spots for relaxation, excellent local cuisine made with fresh ingredients, and a chance to discover unspoiled Greece, the way locals have been enjoying it in the past. The unique volcanic island of Santorini is well worth a visit. Keep in mind that it can get a little crowded in the summer months, posing a challenge for anchoring space.
Ionian Islands – Motor yacht charter away from the crowds
The "Seven Islands", as they are known locally (even though they count over 20 islands and islets!) are perhaps one of the best destinations for motor yacht charters in Greece. The islands of the Ionian Sea are larger than the Cyclades. Traveling from one island to another takes hours; therefore, a boat with speed is the best option in the Ionian region. Even though the Ionian Islands have airports, you can't fly from one Ionian island to the other. To travel to Zakynthos, Ithaca, Kefalonia, Paxi, and Corfu, the guests must plan beforehand with the motor yacht charter rental service. Cosmopolitan, old-Europe-style Corfu is the obvious starting point in the Ionian Islands, but there are also marinas in Lefkada and Kefalonia.
The Ionian islands boast many jewels, but the smallest ones, Paxoi, Homeric Ithaca, and Othonoi, are the true gems for yacht charter Greece. Verdant, calm, and dotted with quiet villages, the Ionian Islands float serenely on the azure waters of the Ionian Sea offering an escape from the hustle and bustle. The Meltemi winds of the summer season can often go rough, and you might have to anchor at the port indefinitely, therefore large crewed motor yacht charter is recommended.
Saronic islands (Mainland Greece) – best motor yacht charters based in Athens/ Piraeus
Most of the best motor yacht charters are based in the area of Athens/ Piraeus. Therefore, this is an ideal area for a motor yacht charter, starting perhaps at Alimos marina with its state-of-the-art facilities and ample choice of luxury yachts. Taking in the Saronic islands such as Aegina, Poros, Agistri, and the home of the poets, Hydra is a great itinerary for Greece yacht charters. One main advantage is that distances between the islands are very short.
There is also the opportunity to visit many great historical sites on the mainland, such as the Temple of Poseidon in Sounio, and the ancient theater of Epidaurus. Contact us and we will arrange your best motor yacht charter in mainland Greece!
Northern Sporades islands -Explore Marine life with a motor yacht charter
This Greek island cluster has plenty of natural harbors and fishing sanctuaries where a motor yacht charter can anchor in safety – more often than not at no charge. Distances between islands are comparatively short, which results in less fuel consumption.
Skiathos is the main island with great nightlife, food, and shopping options, but nearby Skopelos (the island of "Mamma Mia") is a wonderful, quiet island waiting to be explored, with its coastline dotted with lighthouses, rocky outcrops, and picture-perfect beaches. Alonnisos is perhaps the quietest and most beautiful of the Sporades, lying in the heart of the only Marine Park in Greece. This is a protected area where many activities such as spear fishing and trawling are discouraged, resulting in an incredible abundance of sea life and the chance to spot rare marine mammals. Scuba diving in the Northern Sporades is world-renowned for its beauty and marine archaeology interest.
The downside to that is that there is a small fee to be paid upon entering and mooring in any of the island's anchorages.
The Dodecanese – Berthing for large Motor Yachts
The Dodecanese ("12 Islands") are much more numerous than just twelve, and lie in the southernmost part of the Aegean Sea, presided over by Rhodes, the largest and most popular of the islands. Rhodes can boast one of the country's biggest and most modern marinas, with enough berthing spaces for the largest of motor yachts, unparalleled security and amenities, and, perhaps most importantly, only a 20-minute drive from the island's busy international airport.
Sailing Tips for Greece yacht charter
Greece has archeological locations where it is prohibited to snorkel and scuba dive. Before you start a scuba diving expedition, confirm the area with your Captain and boat staff first.
If you want to stay the night at mainland Greece rather than the port, the Captain must inform the port authority beforehand as it's illegal to dock a vacant yacht at the ports.
Consult with your yacht charter in Greece for pre-booking the vehicles and tour operators such as inland ATVs and bikes.
Fishing with scuba gear is prohibited.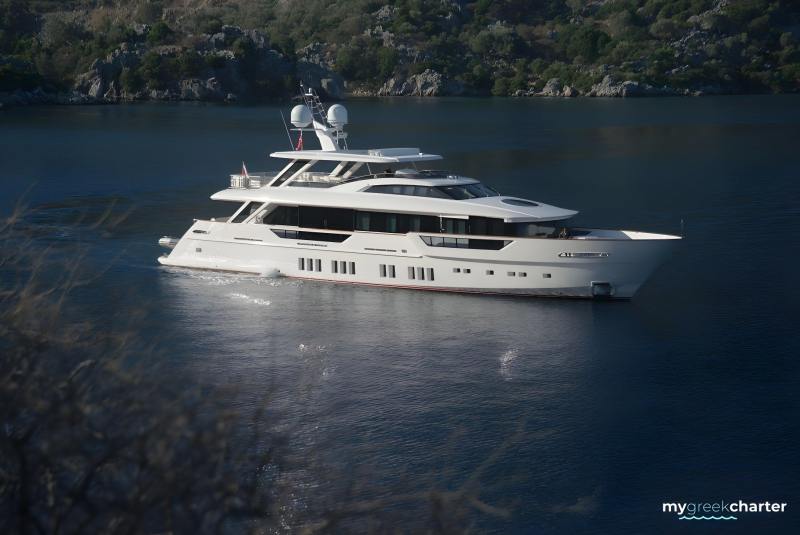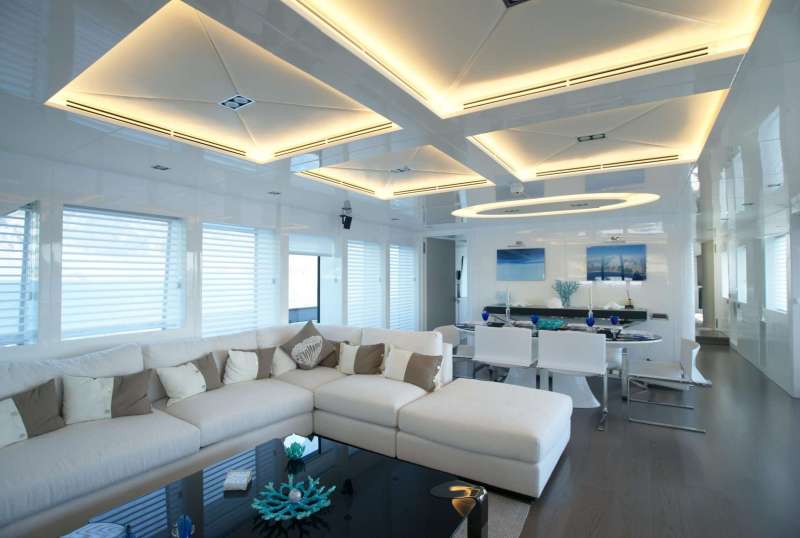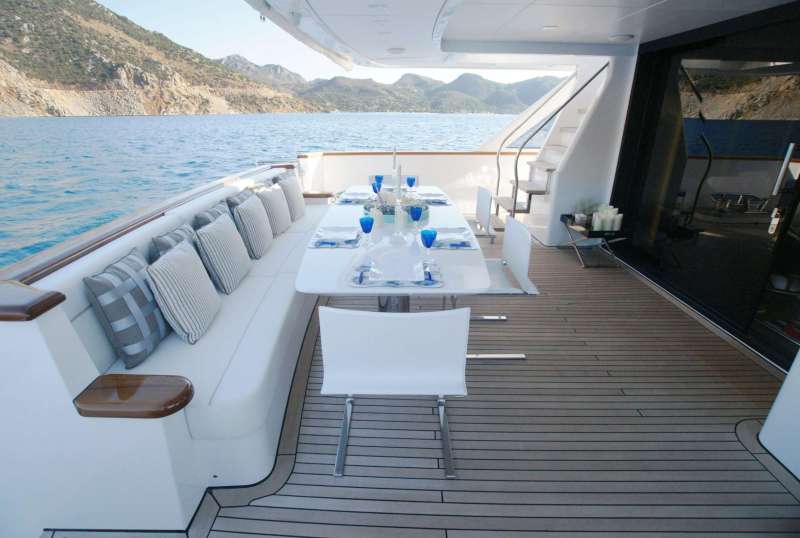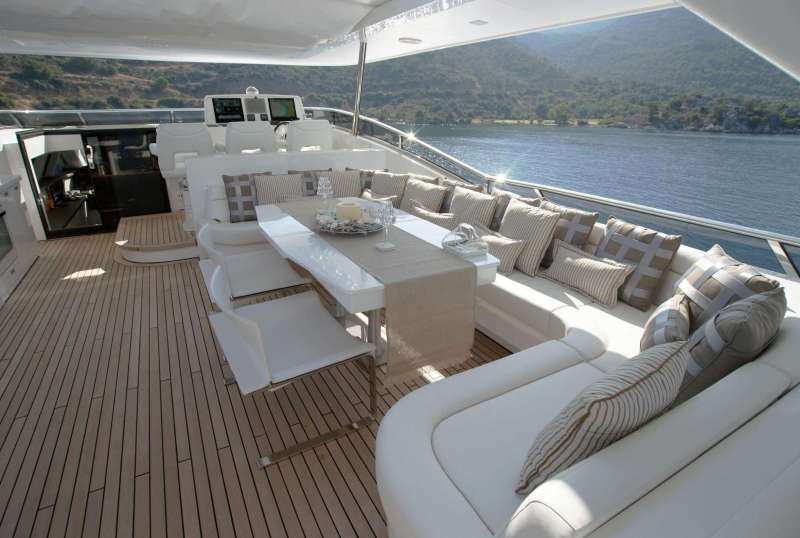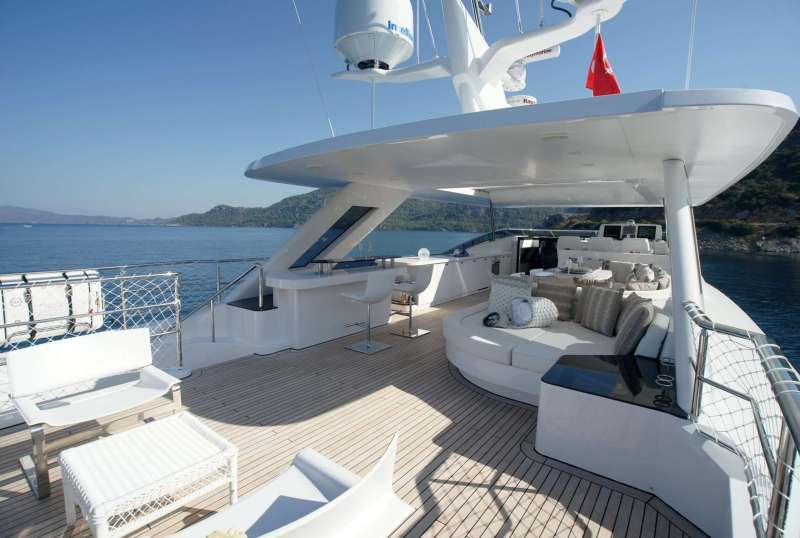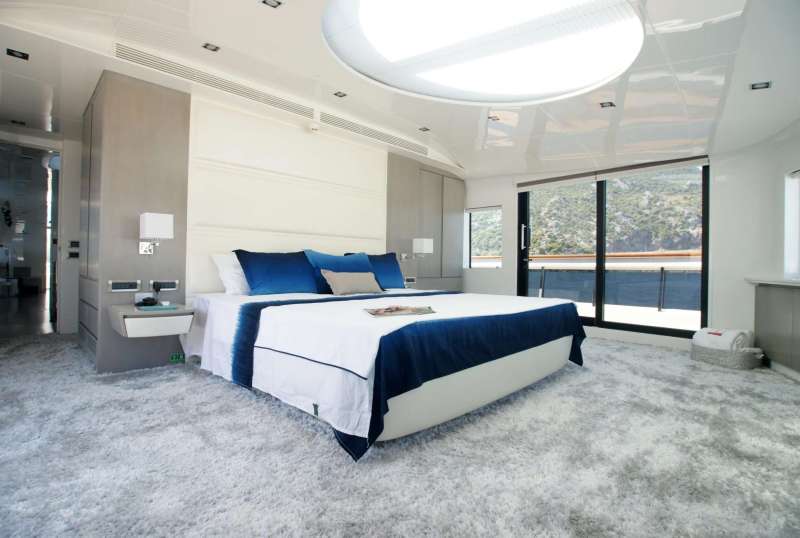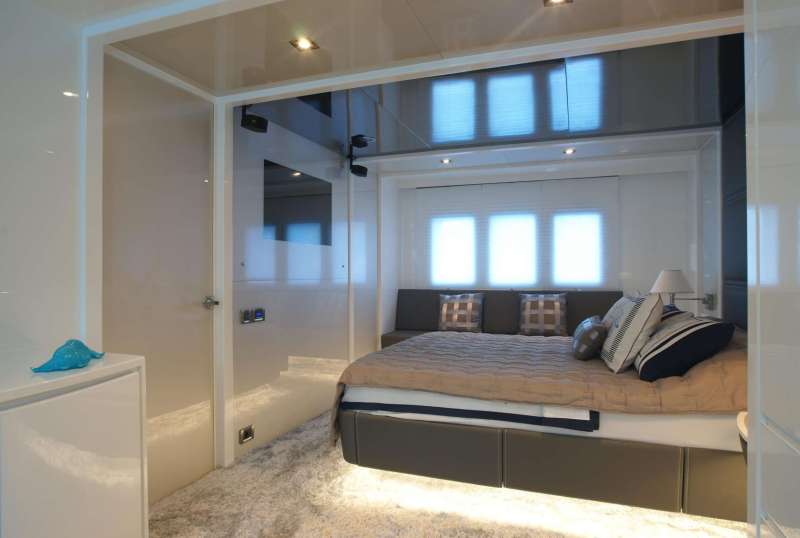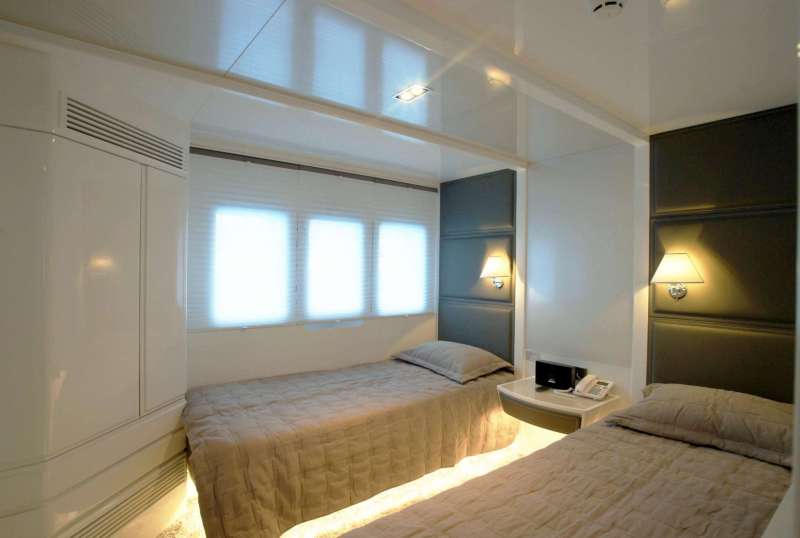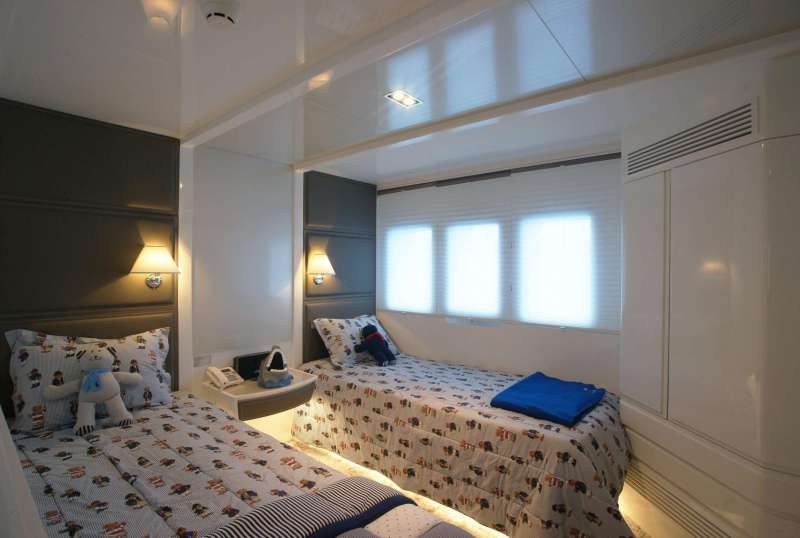 REM
From €80,000/week
5 cabins
114 ft
Mengi-Yay Tuzla
10 guests
Built: 2016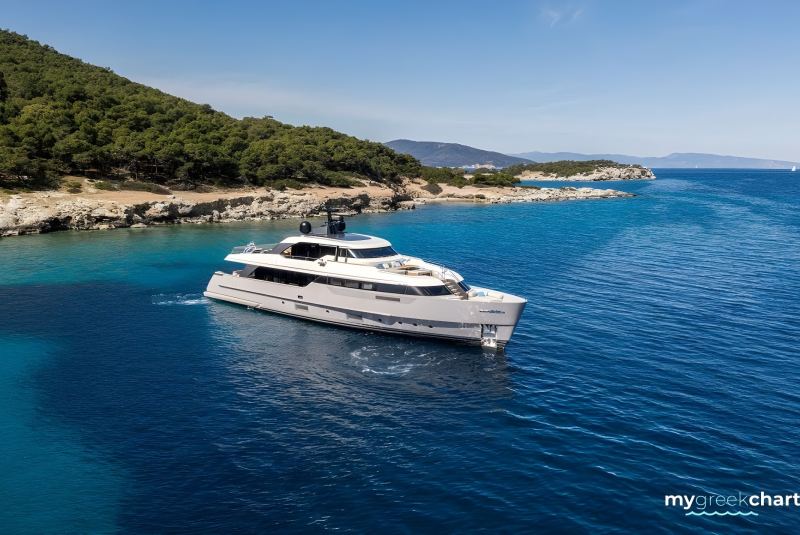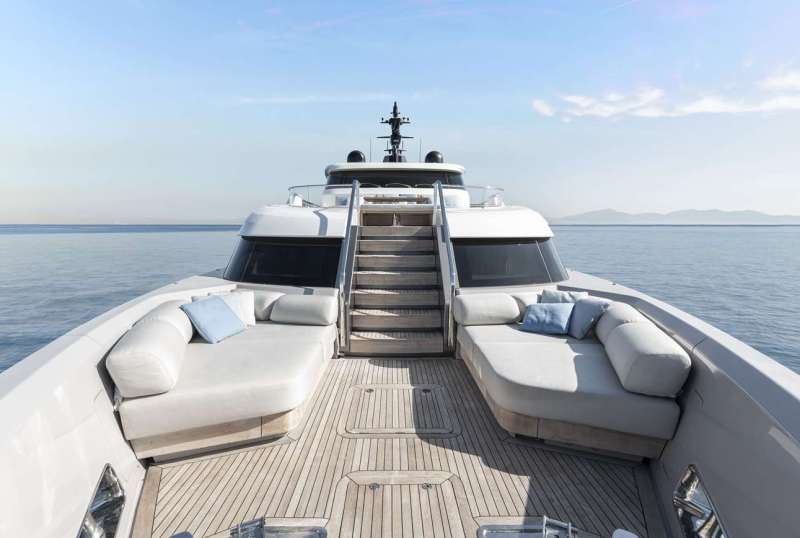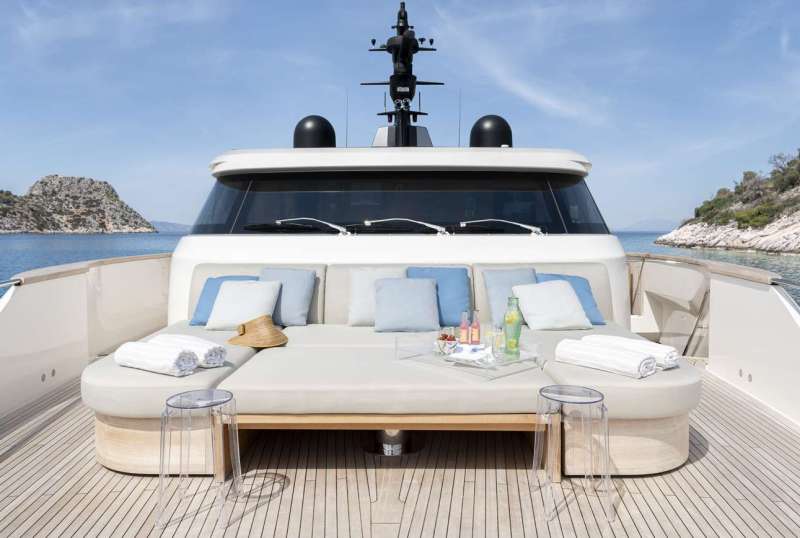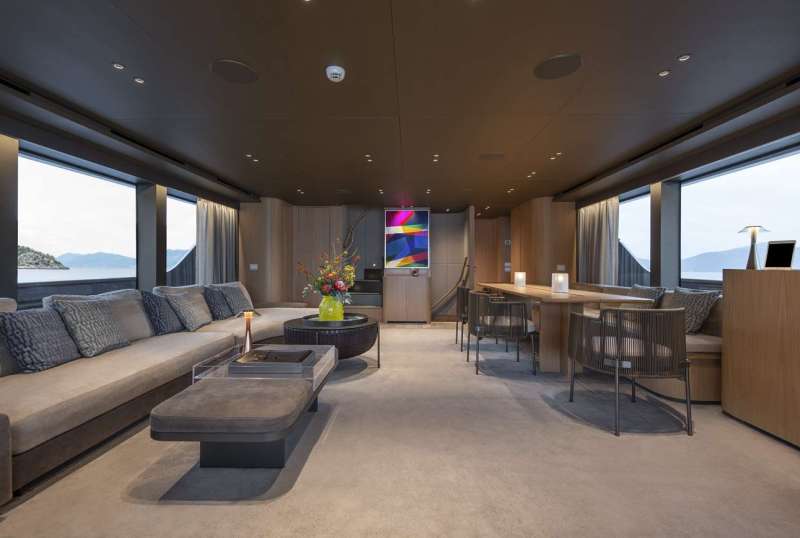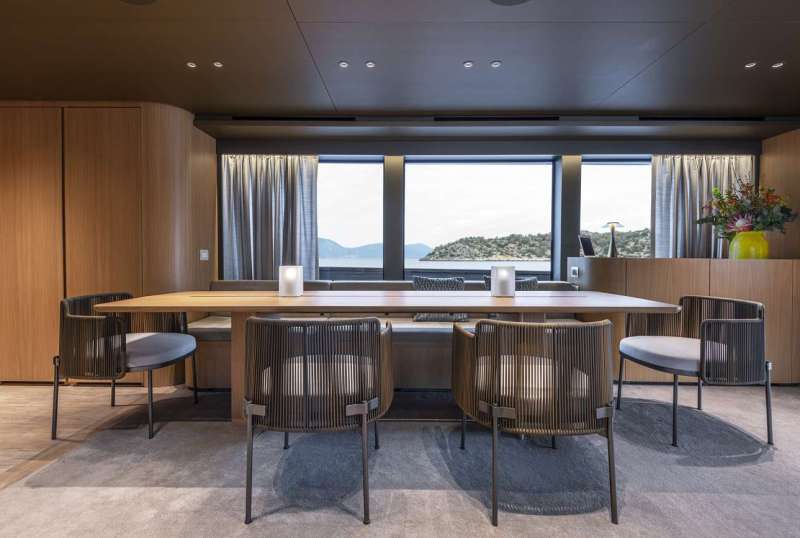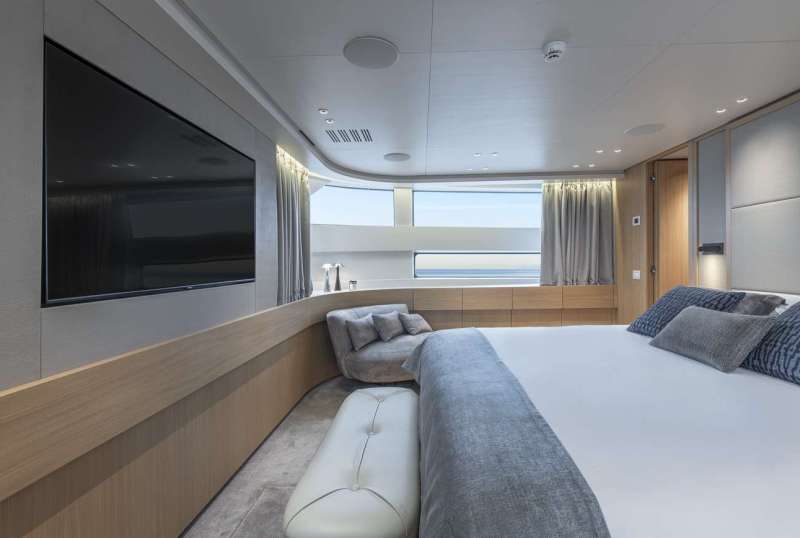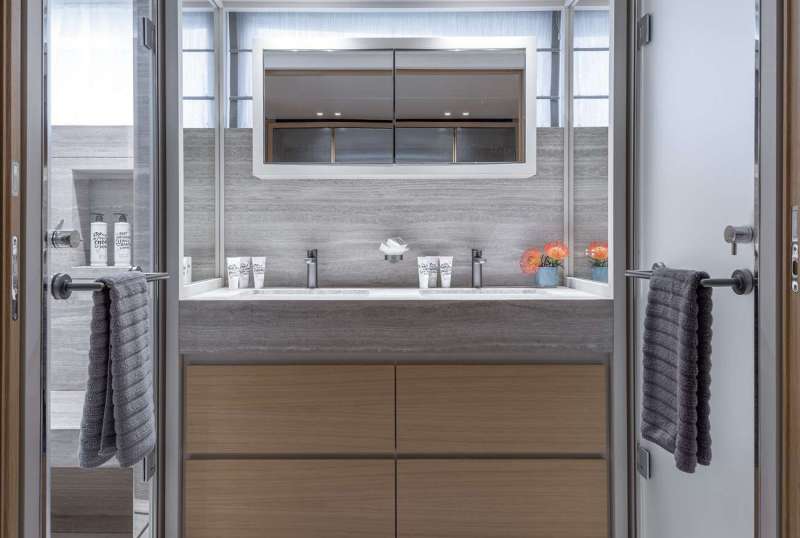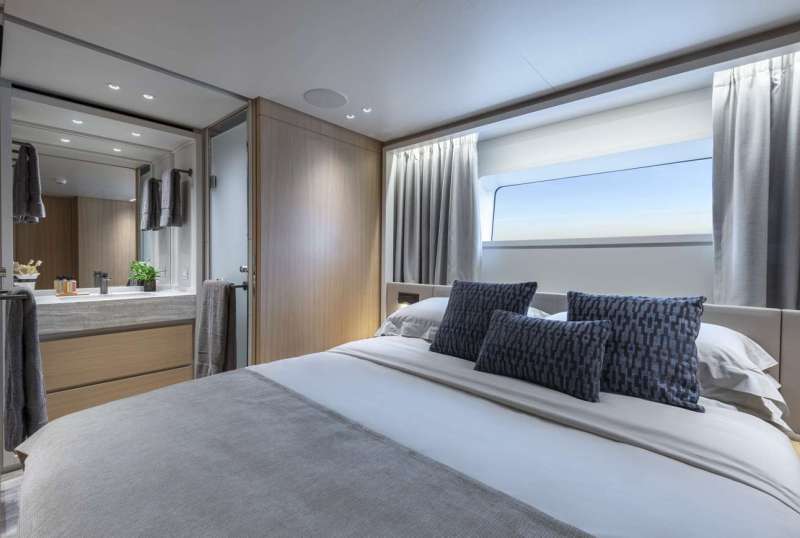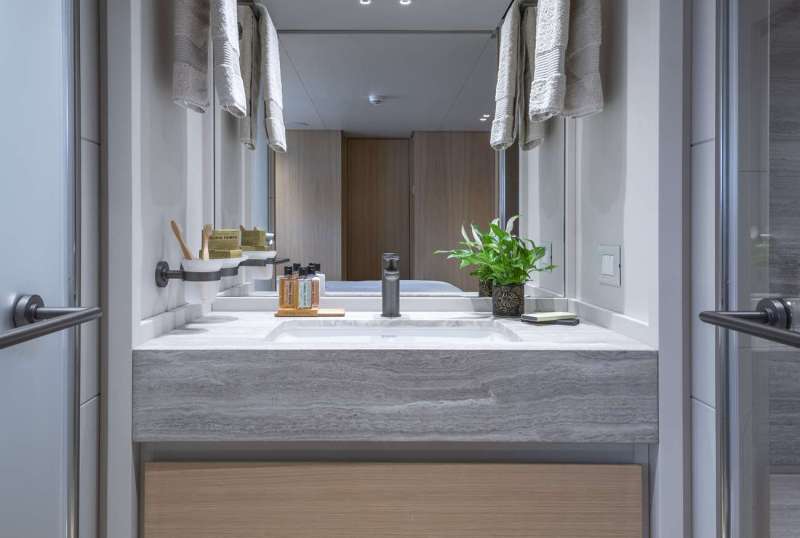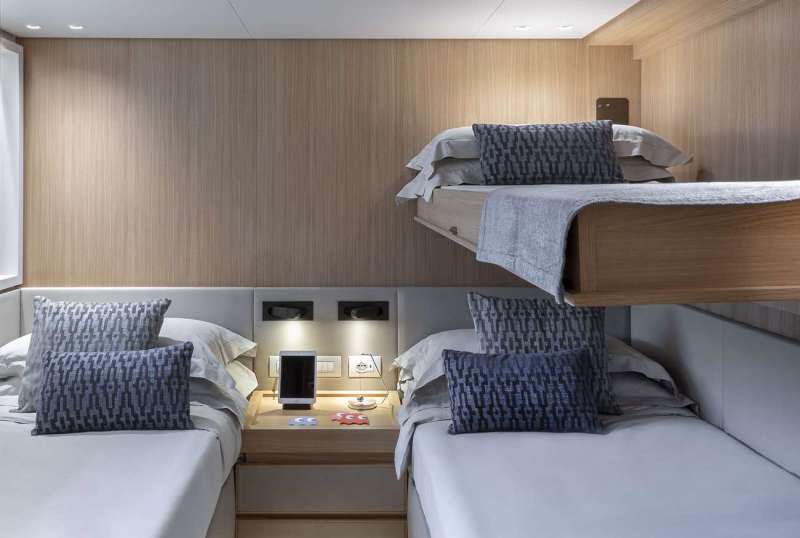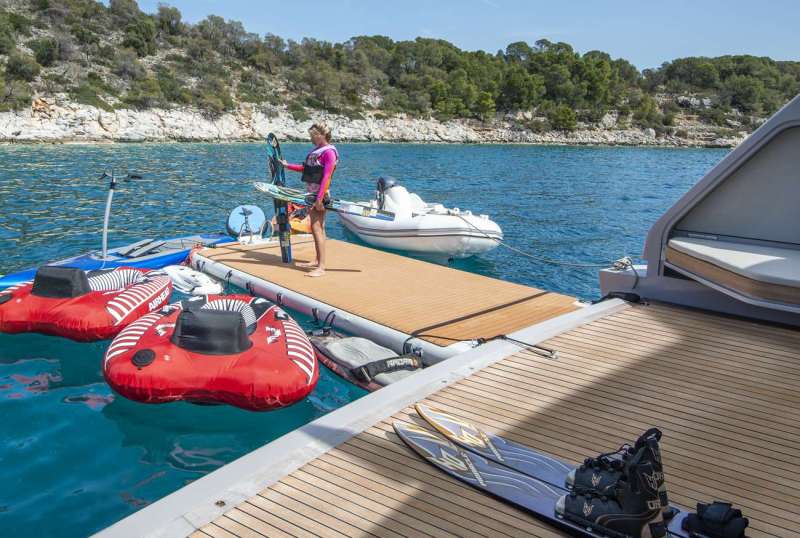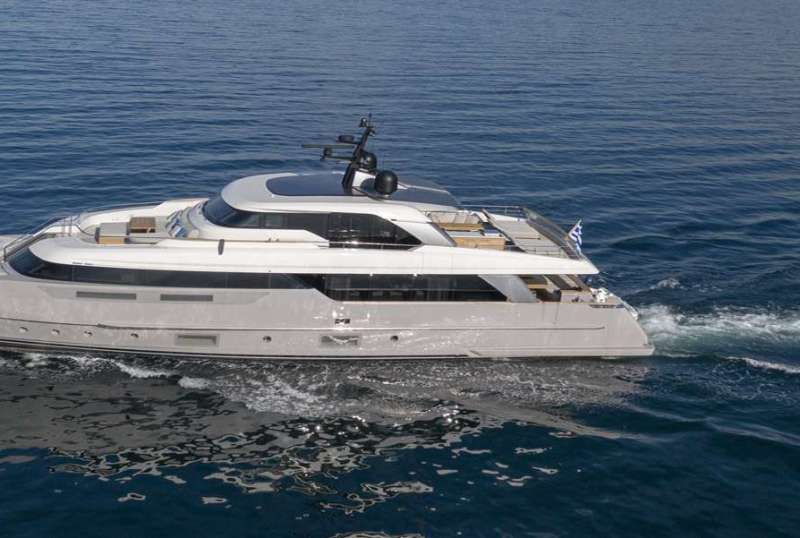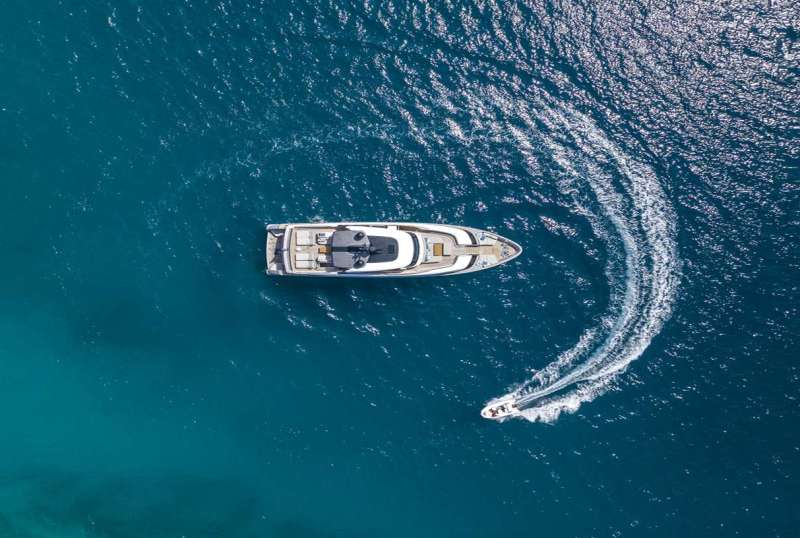 FATSA
From €80,000/week
5 cabins
95 ft
San Lorenzo
11 guests
Built: 2021
400 Litres/Hr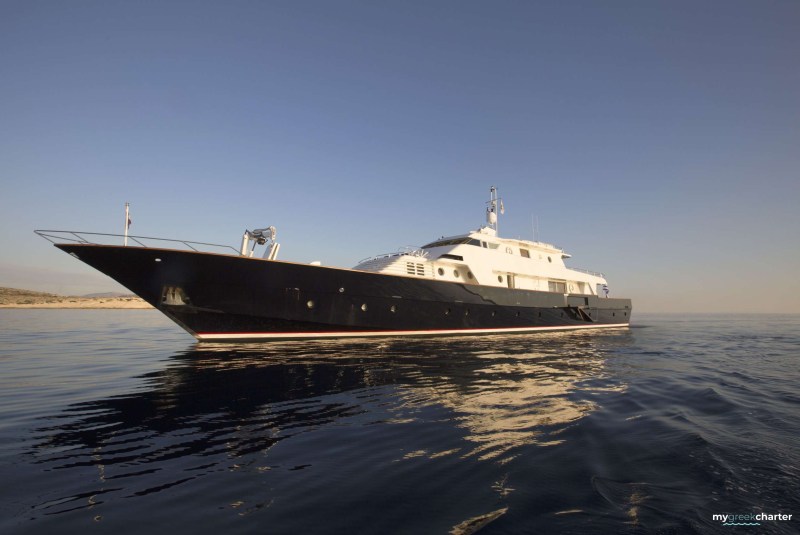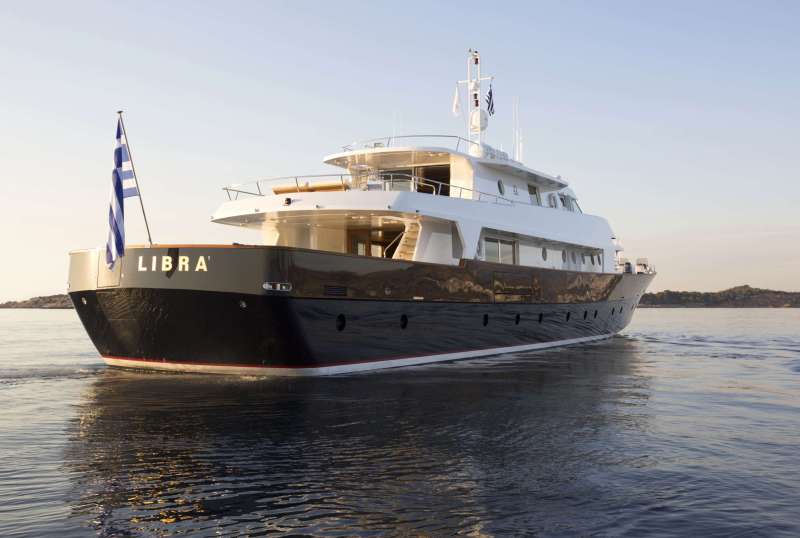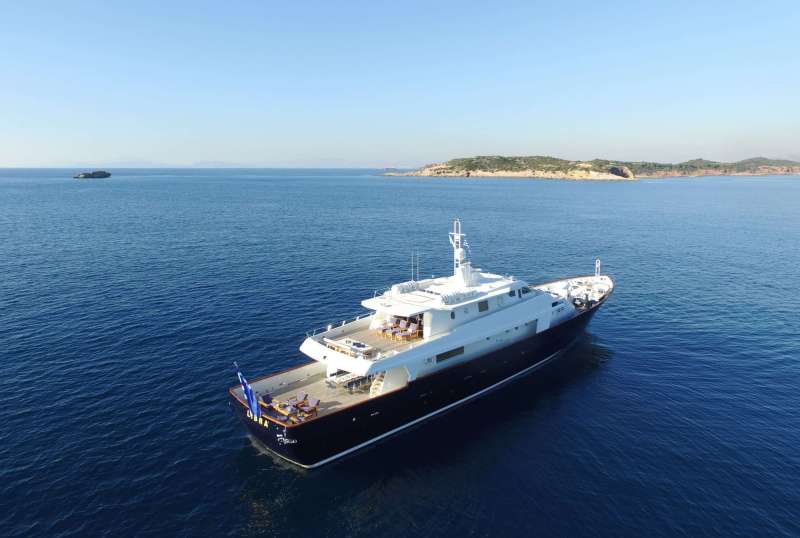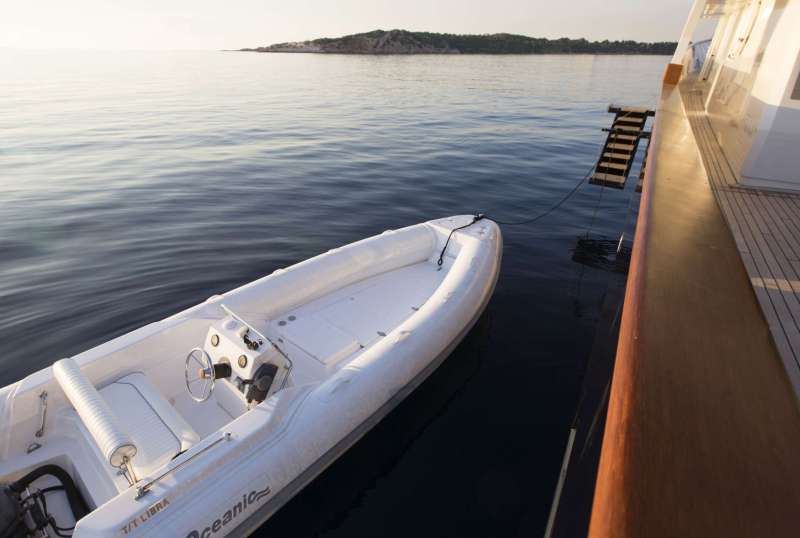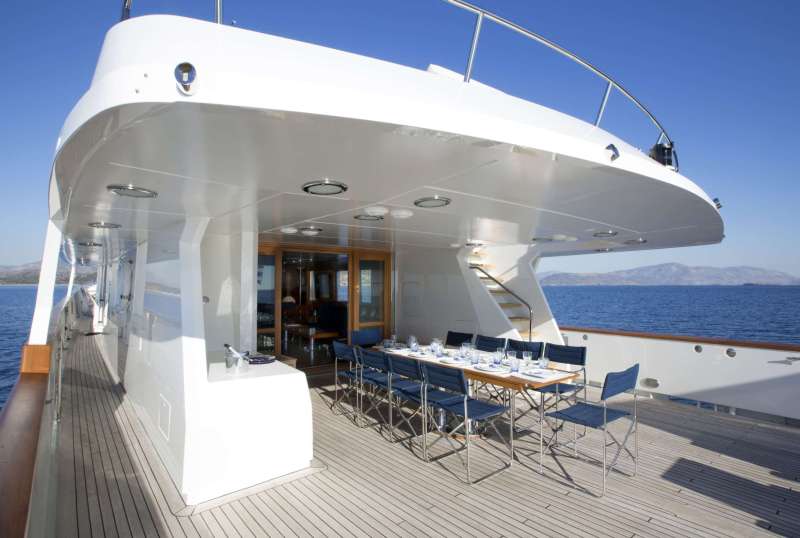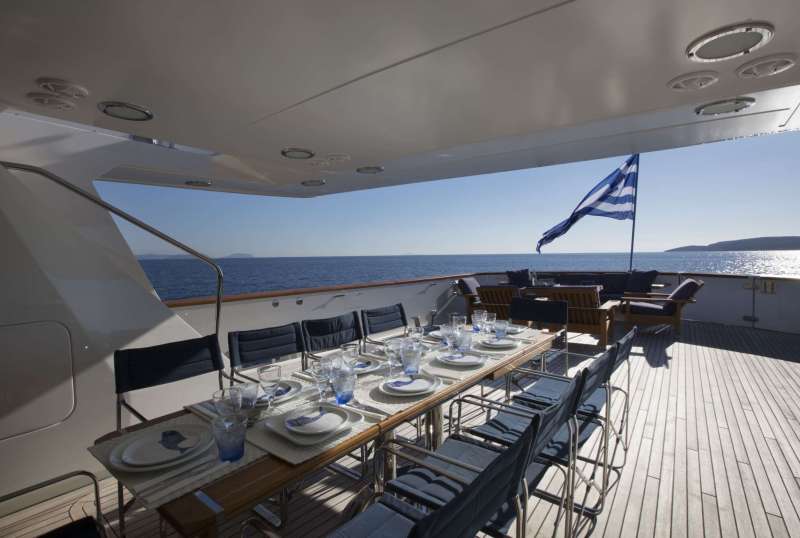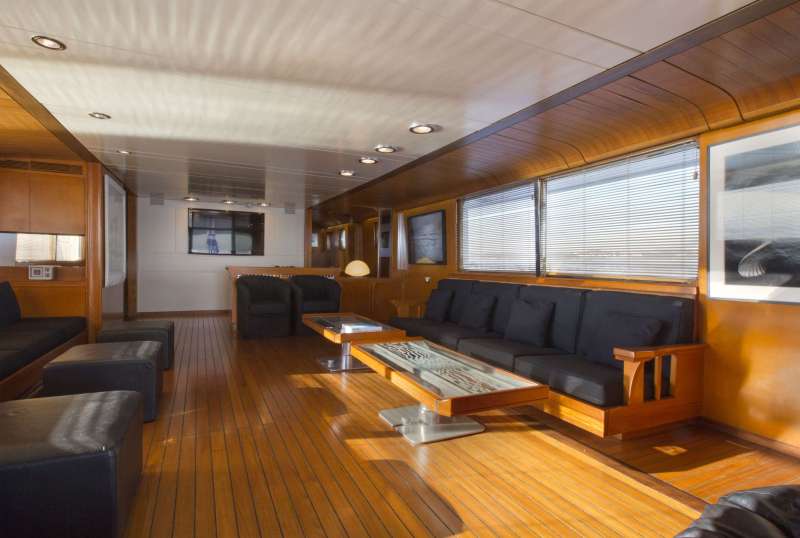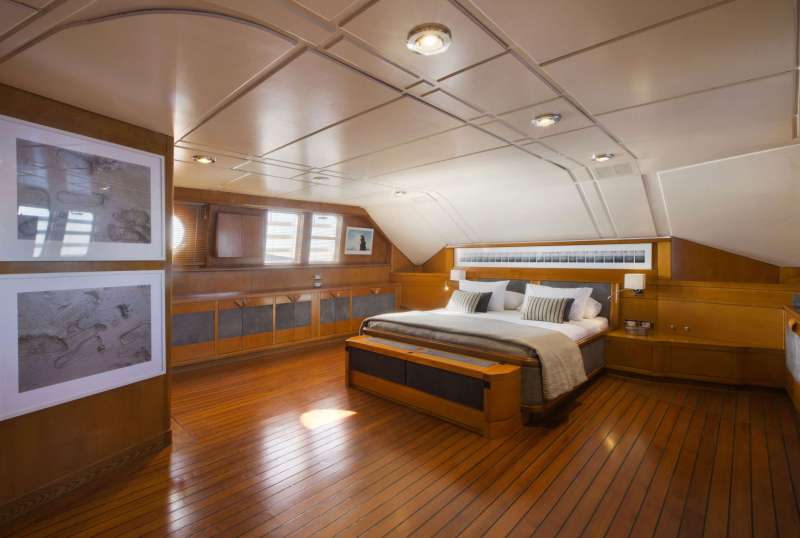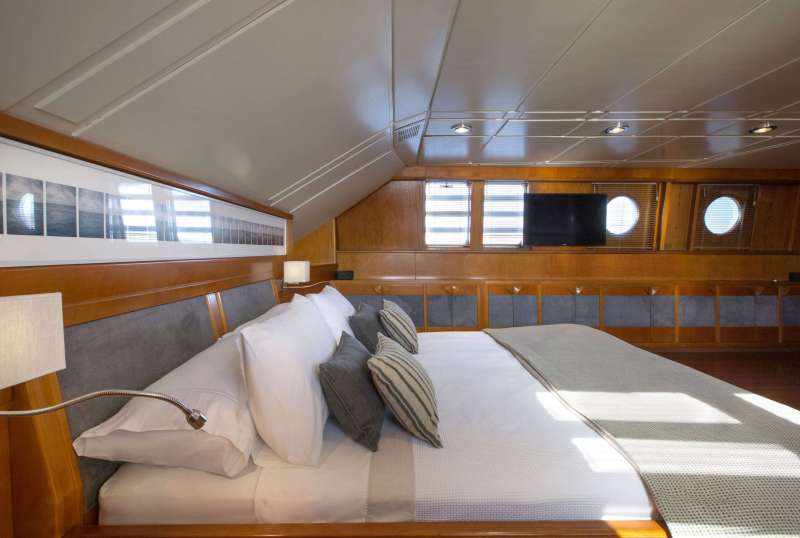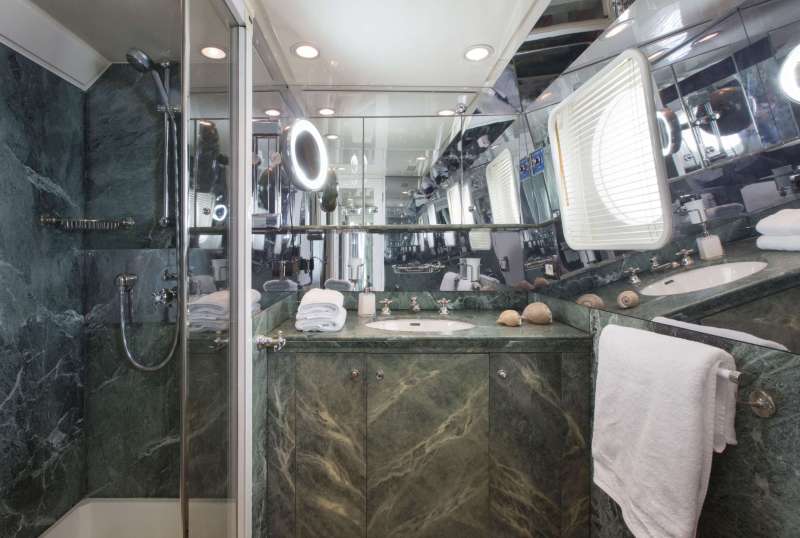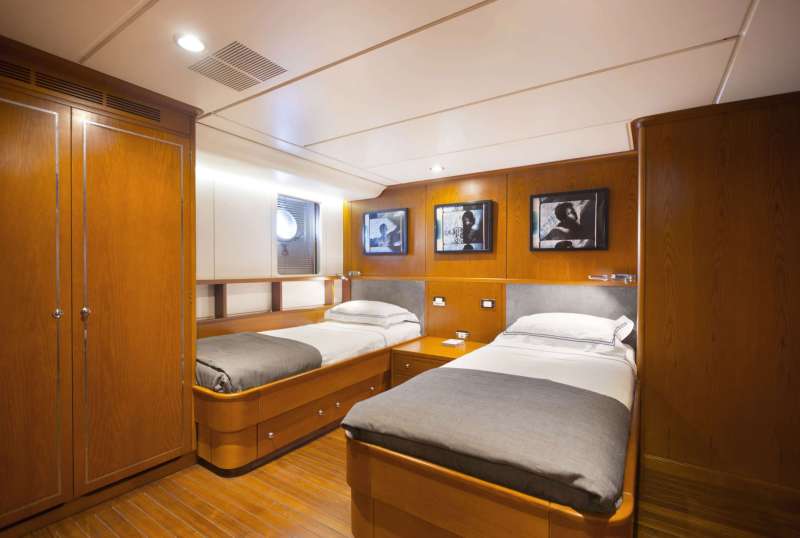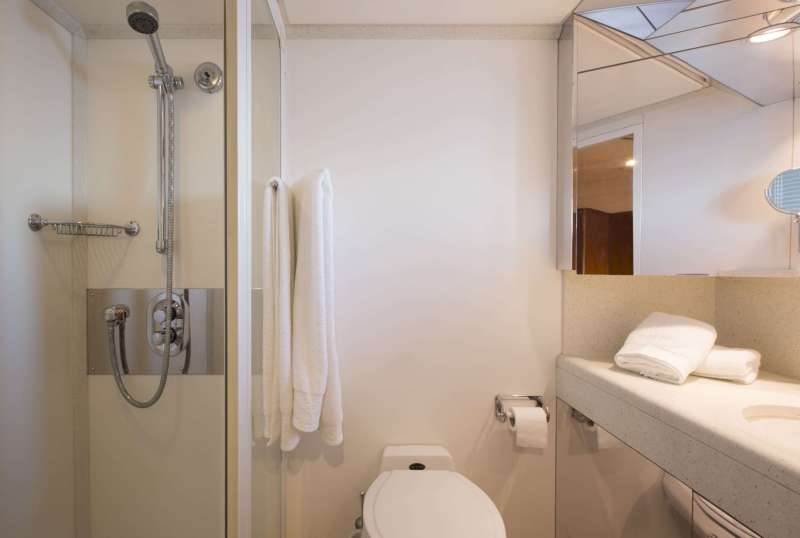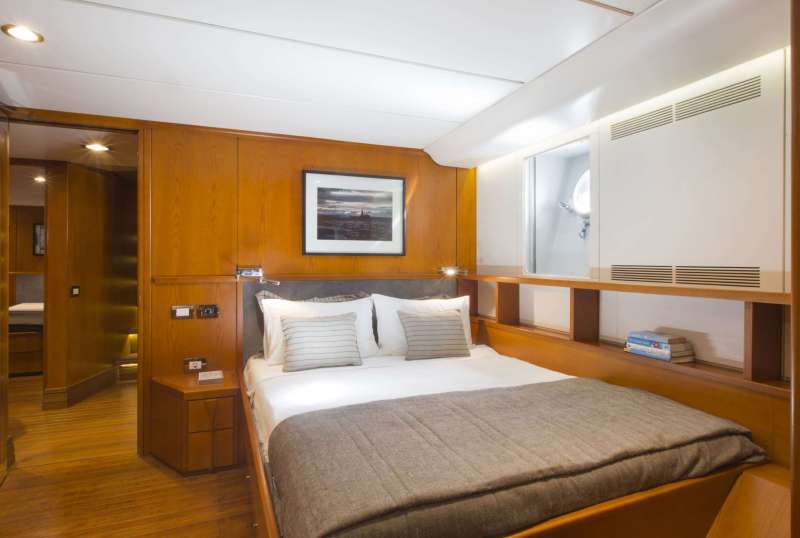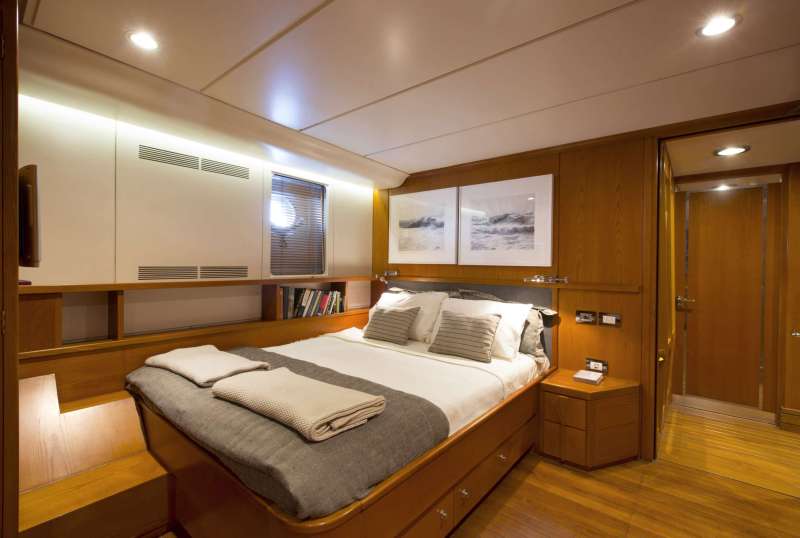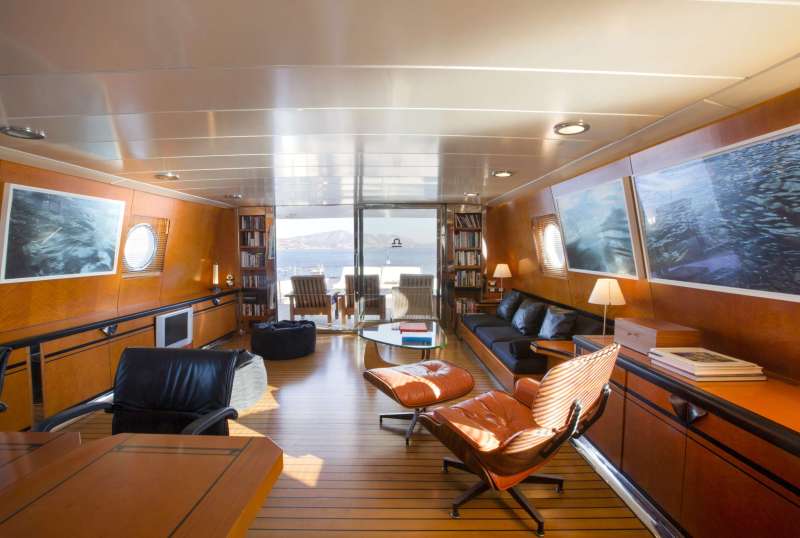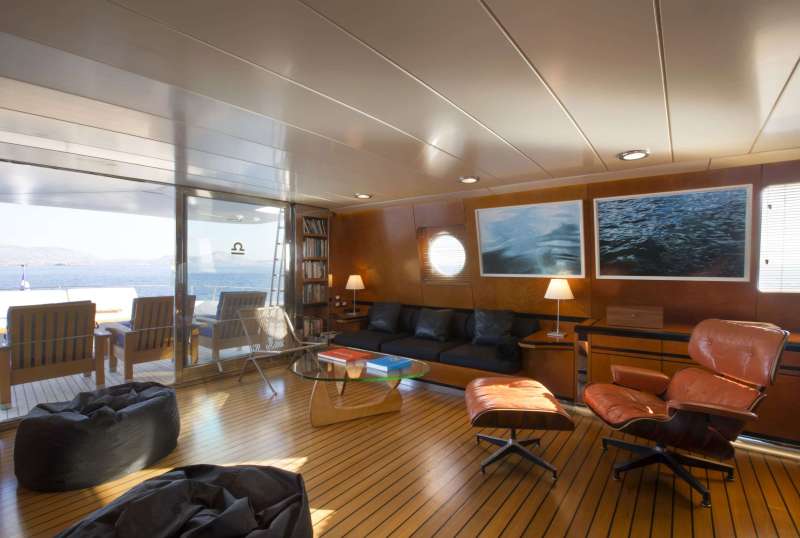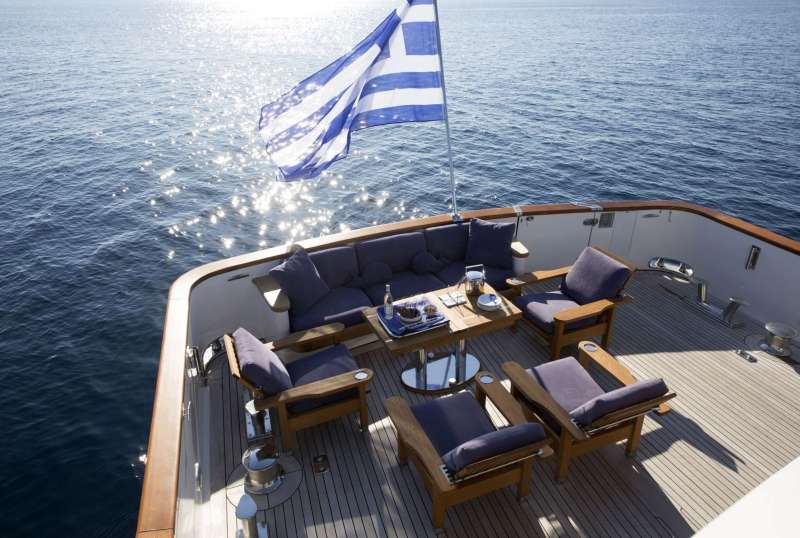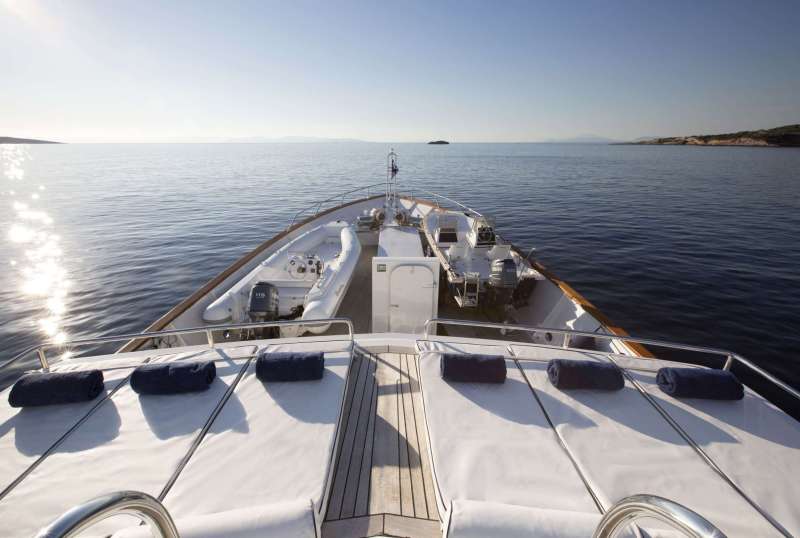 LIBRA Y
From €79,000/week
5 cabins
139 ft
Picchiotti
10 guests
Refit: 2018
485 Litres/Hr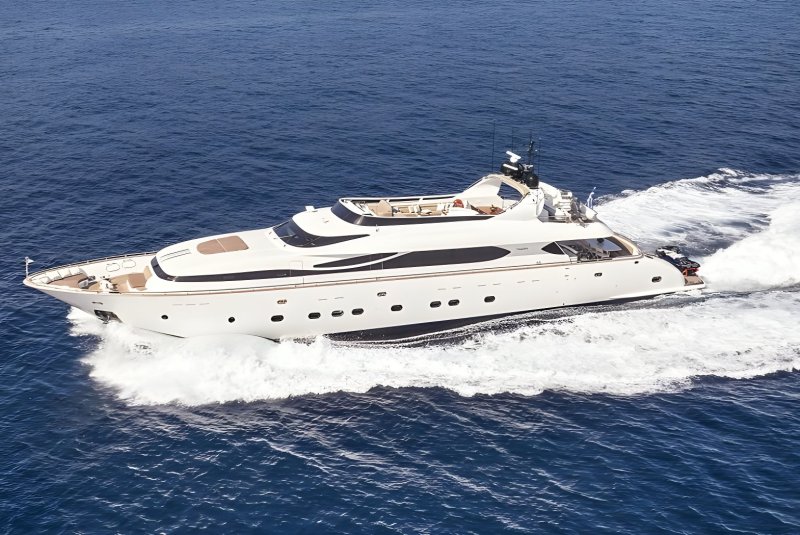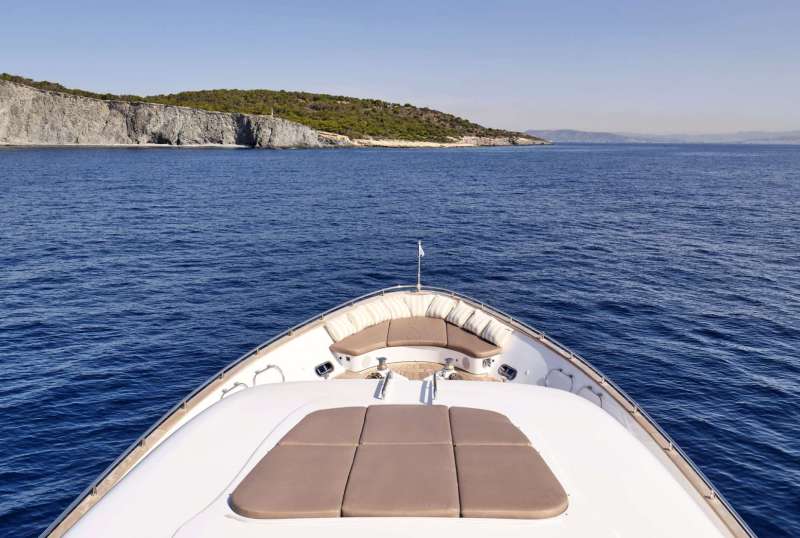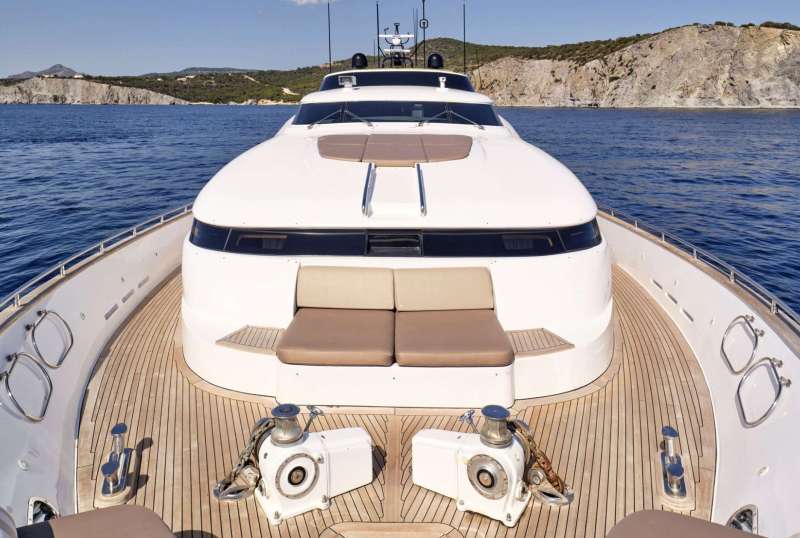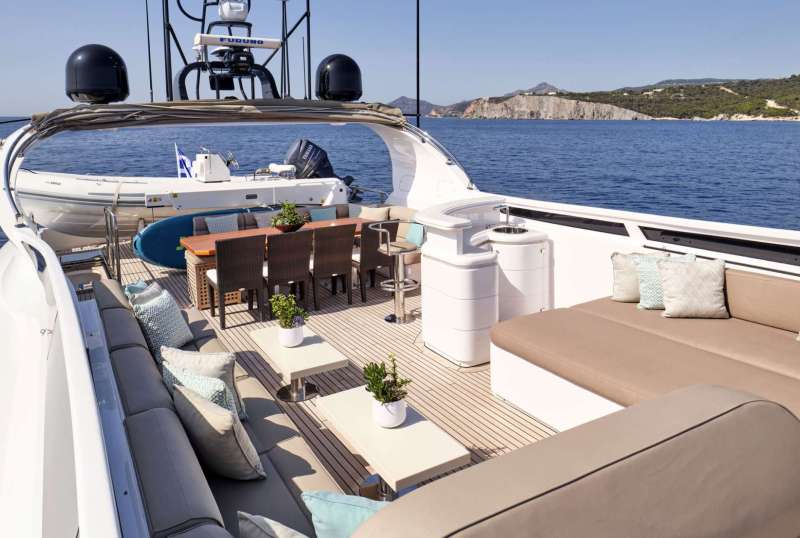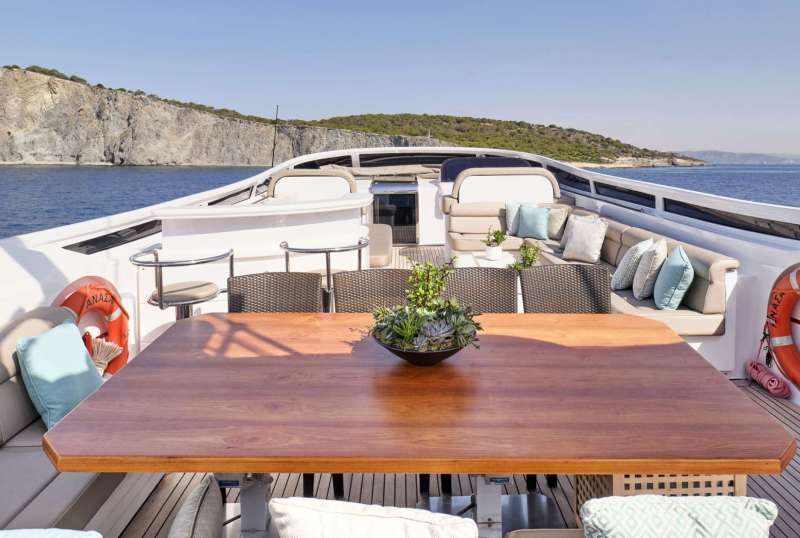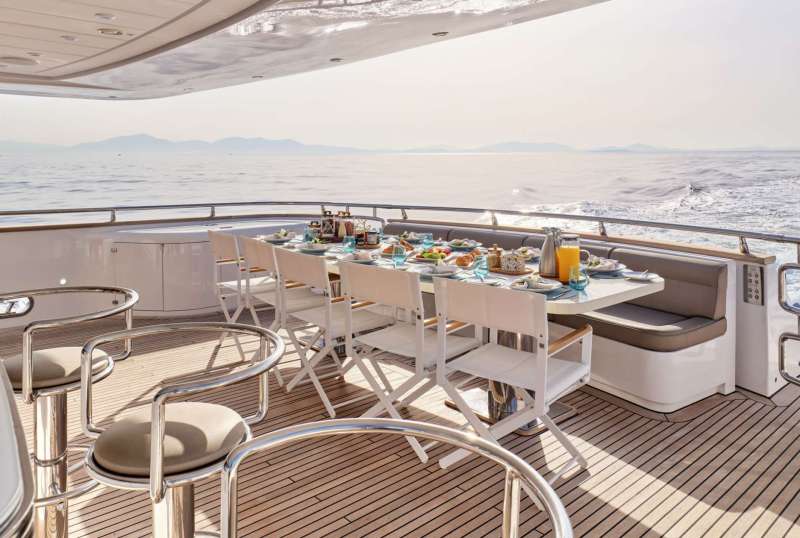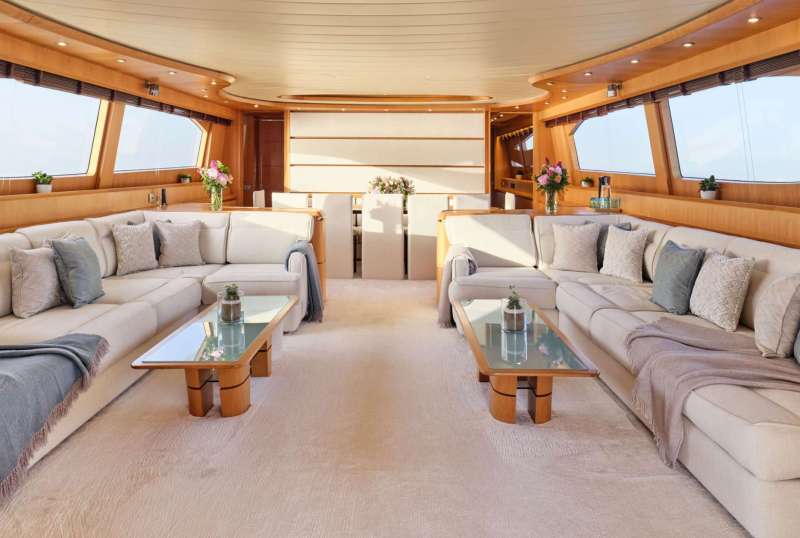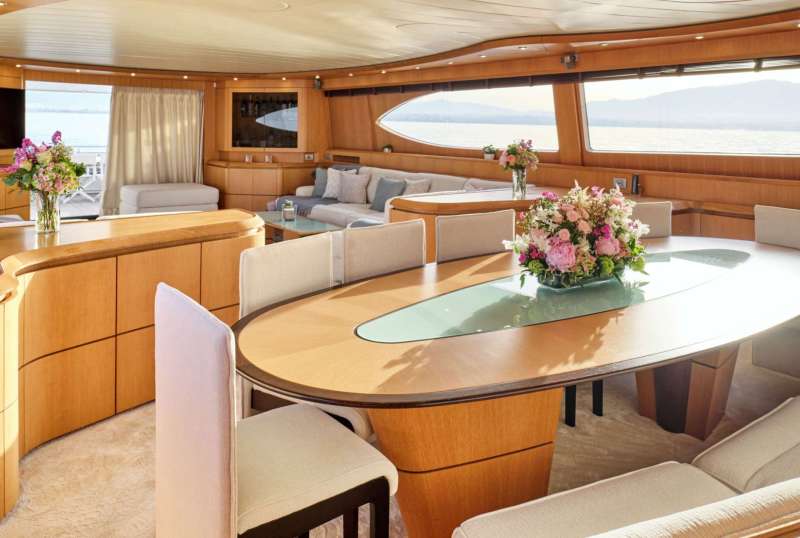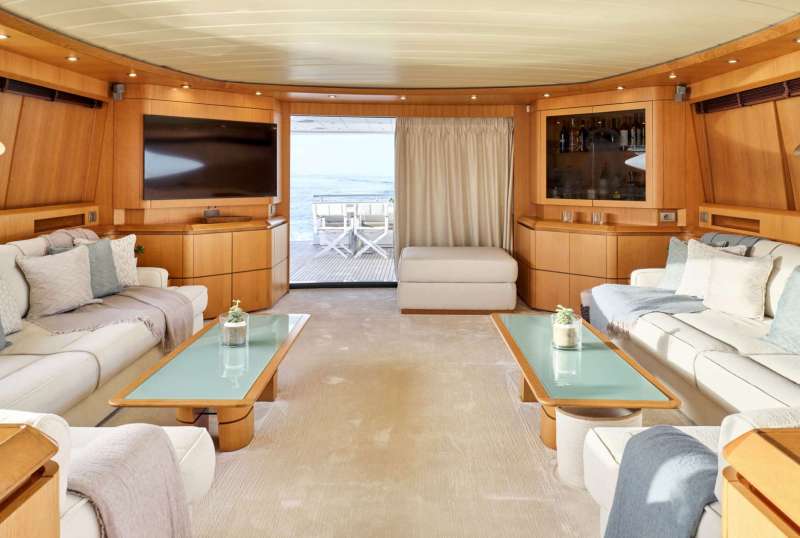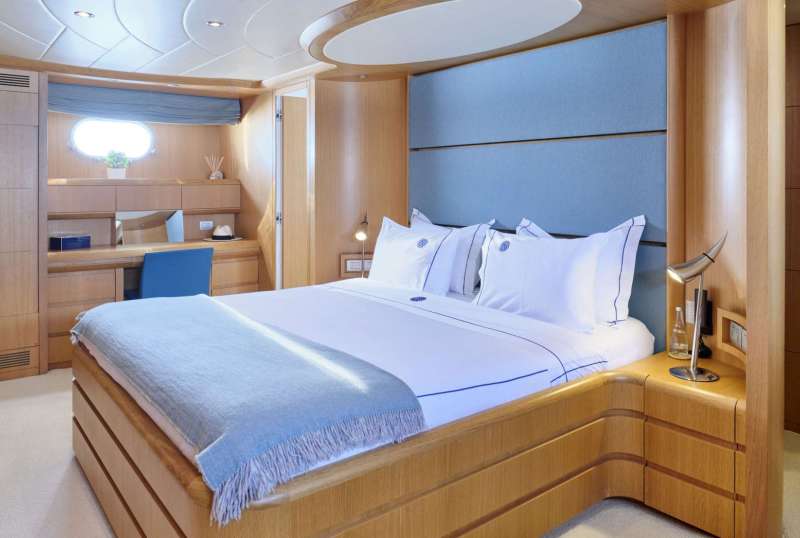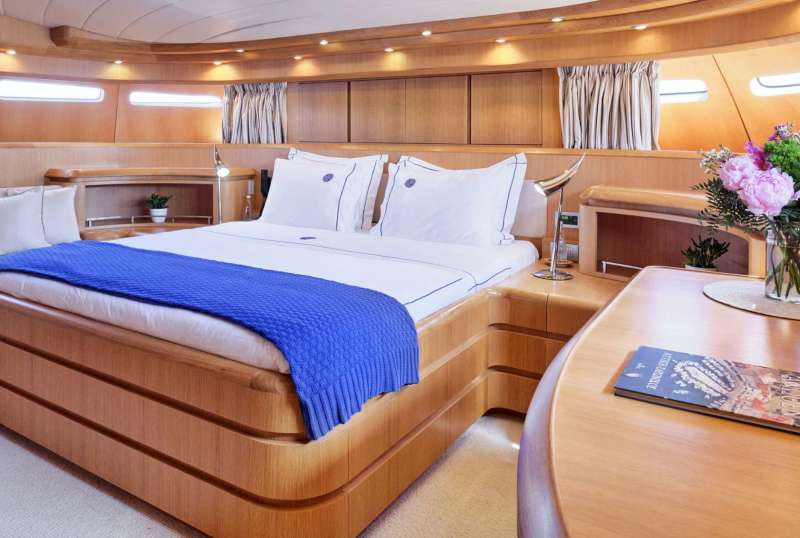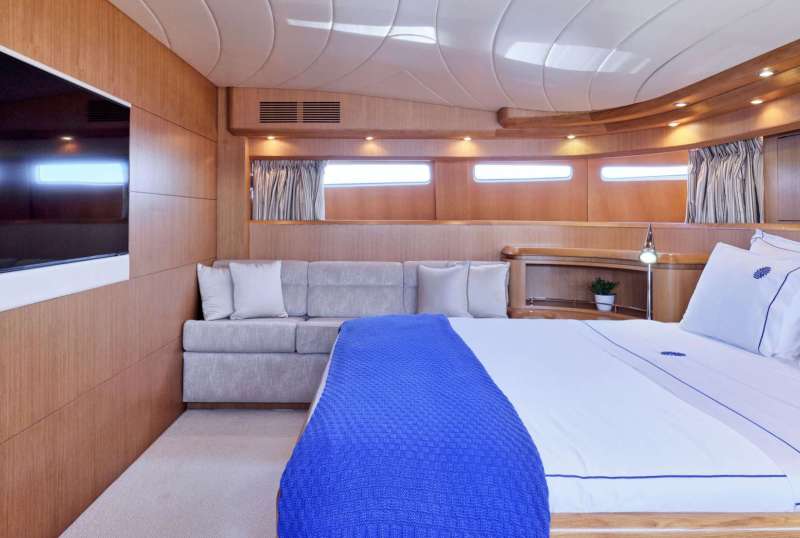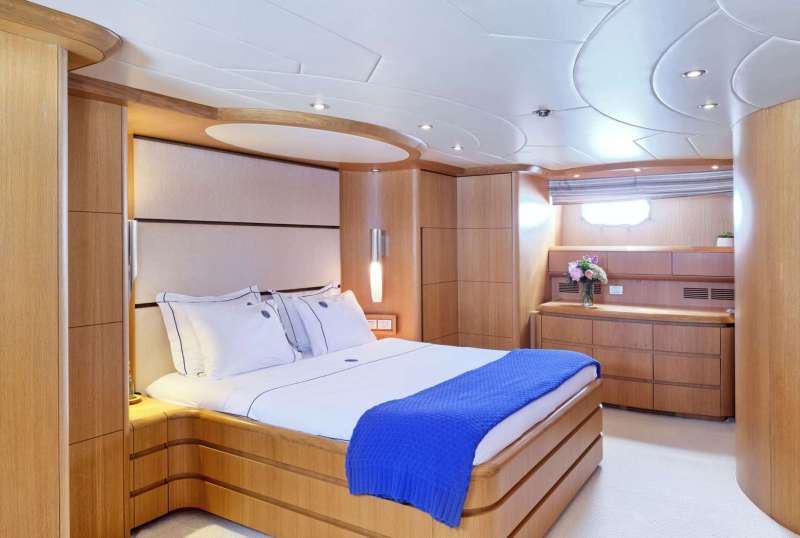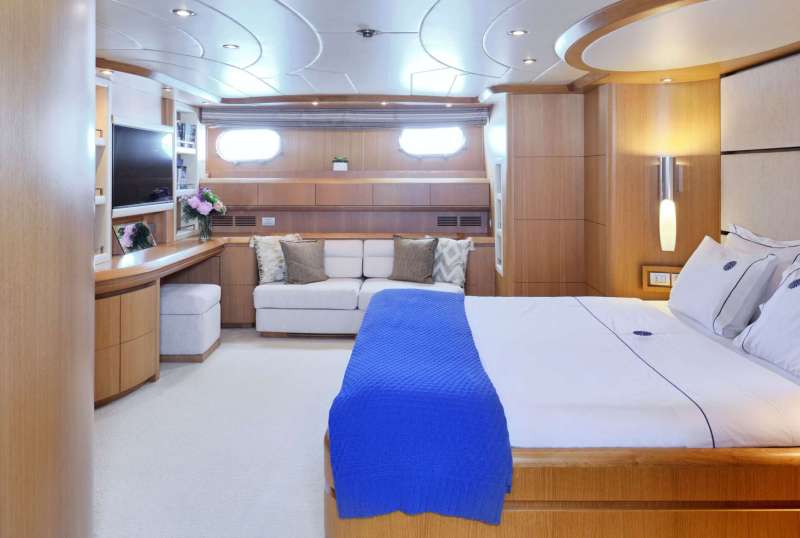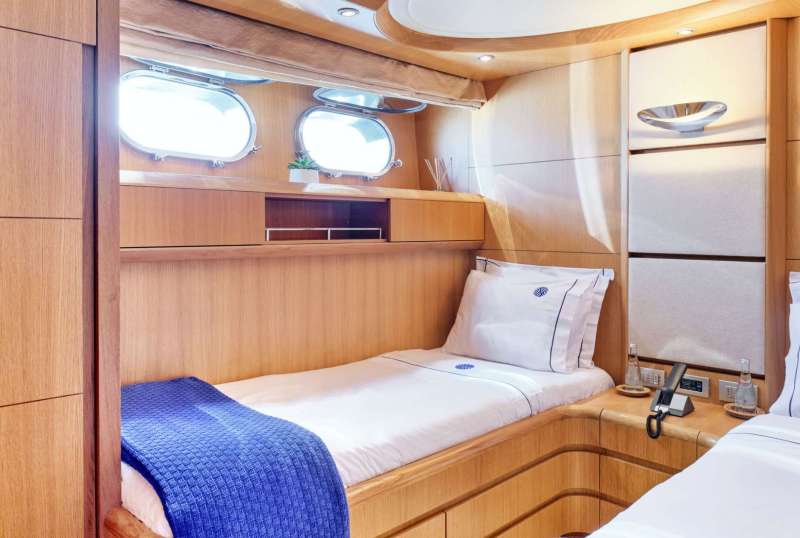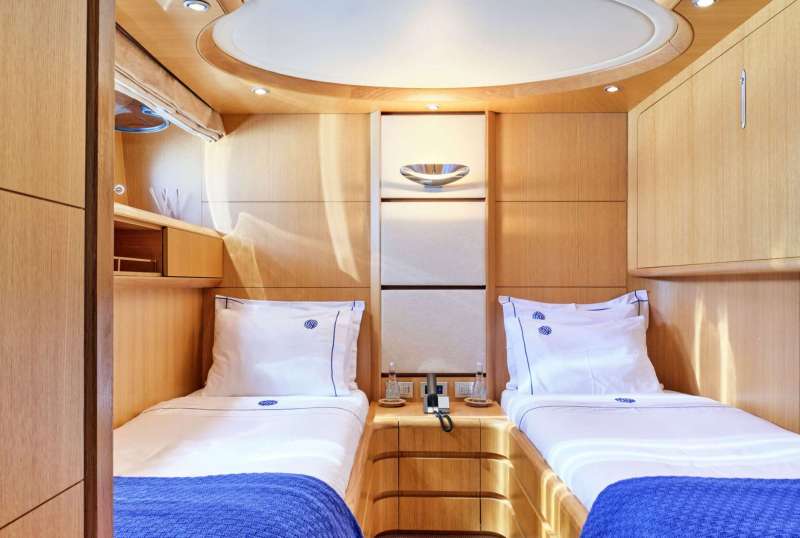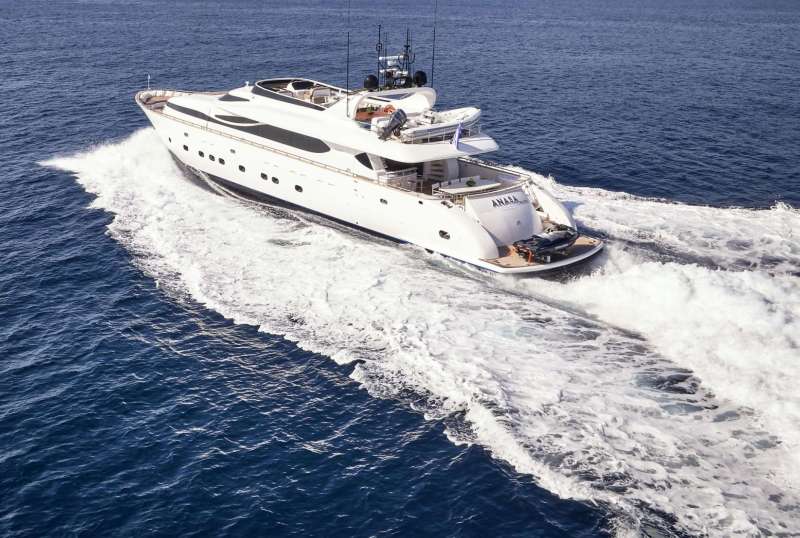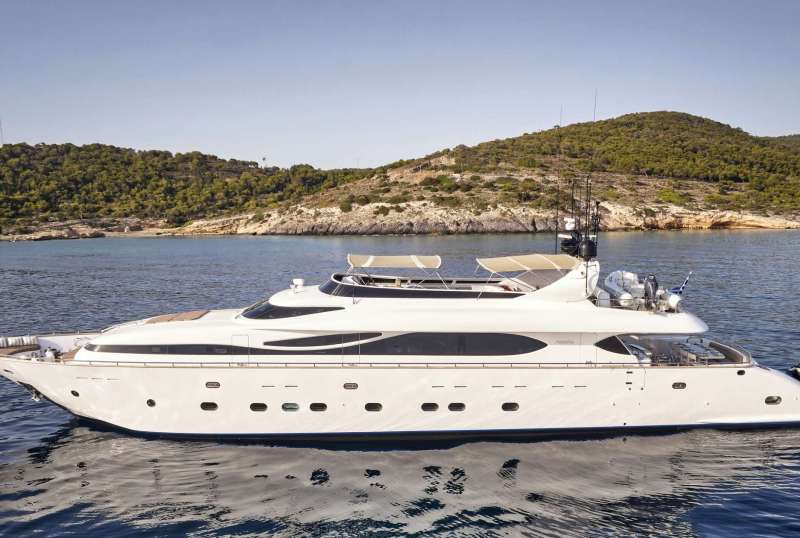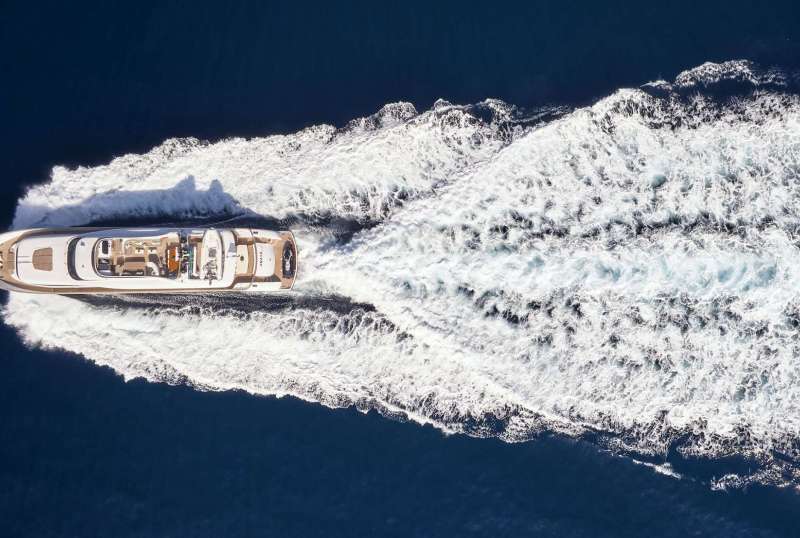 ANASA
From €79,000/week
5 cabins
115 ft
Maiora
11 guests
Refit: 2023
750 Litres/Hr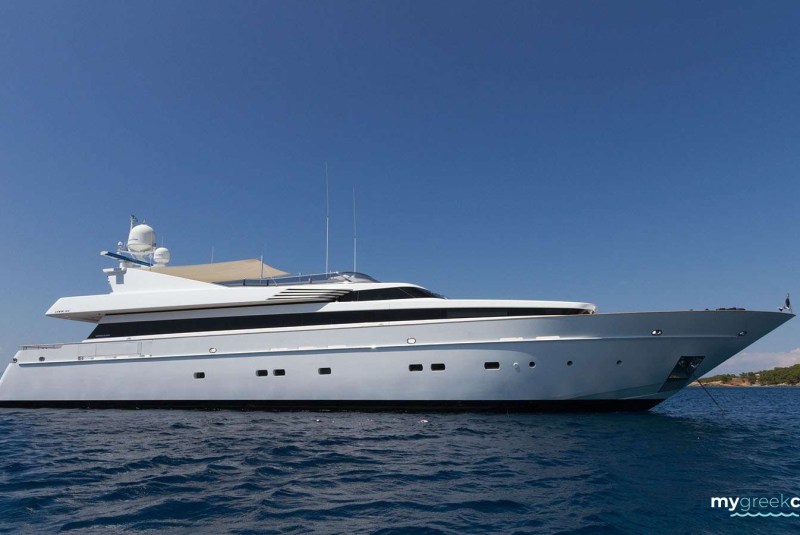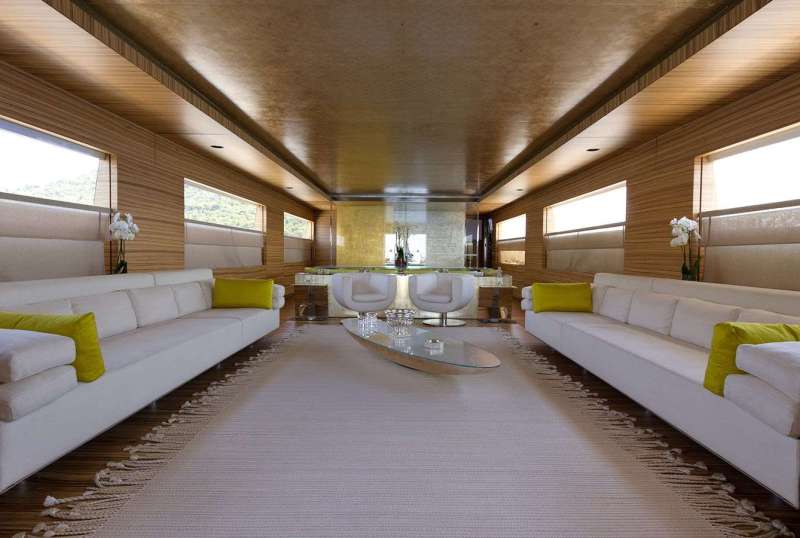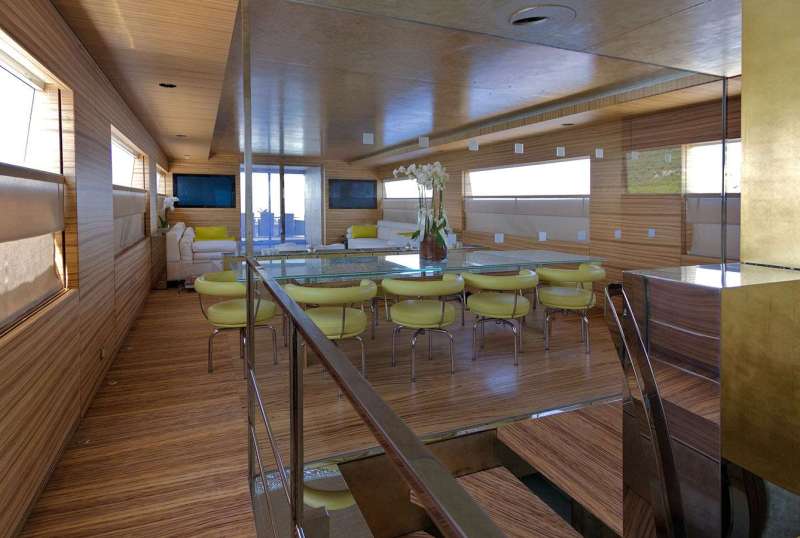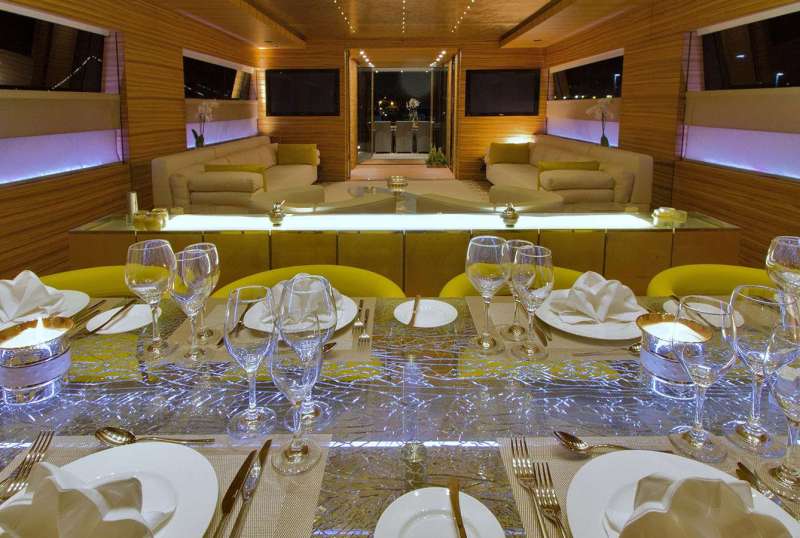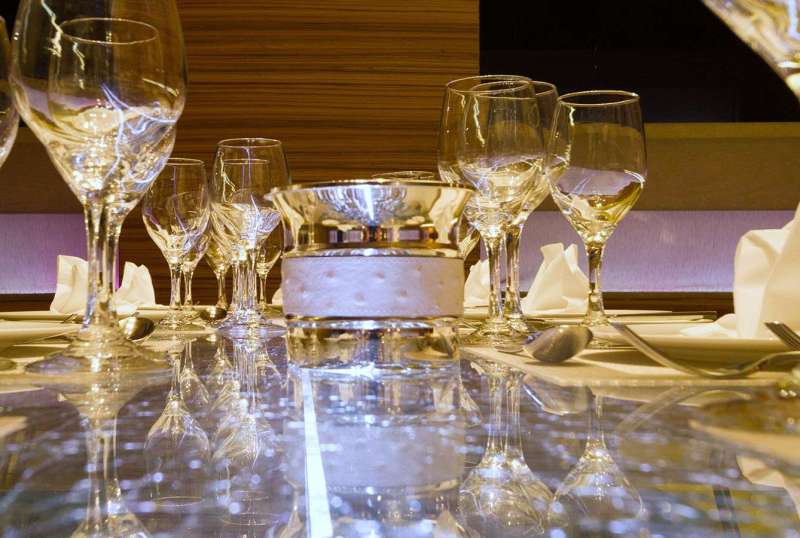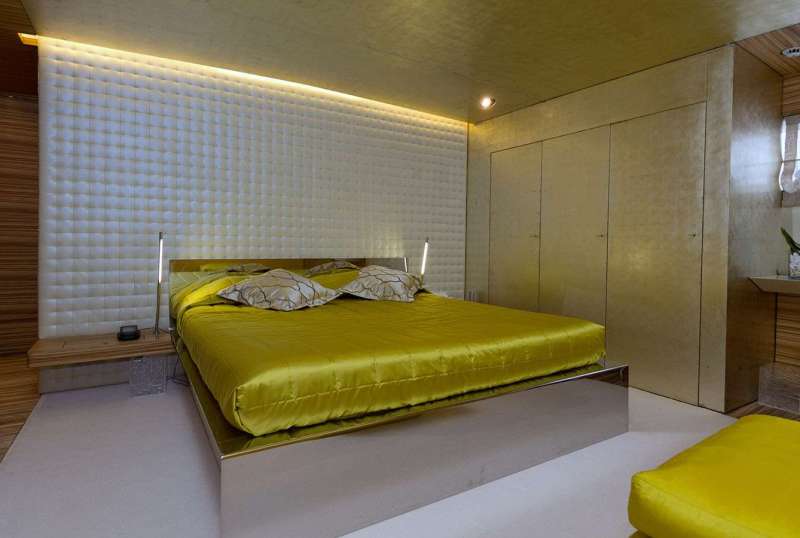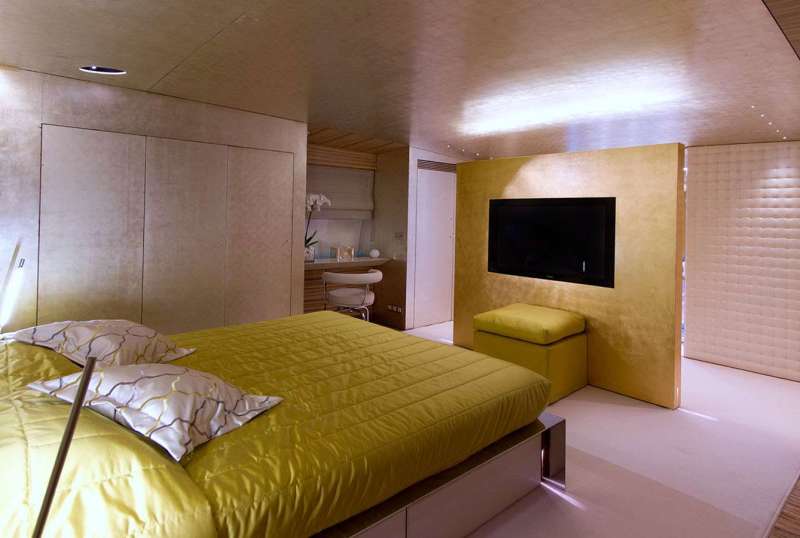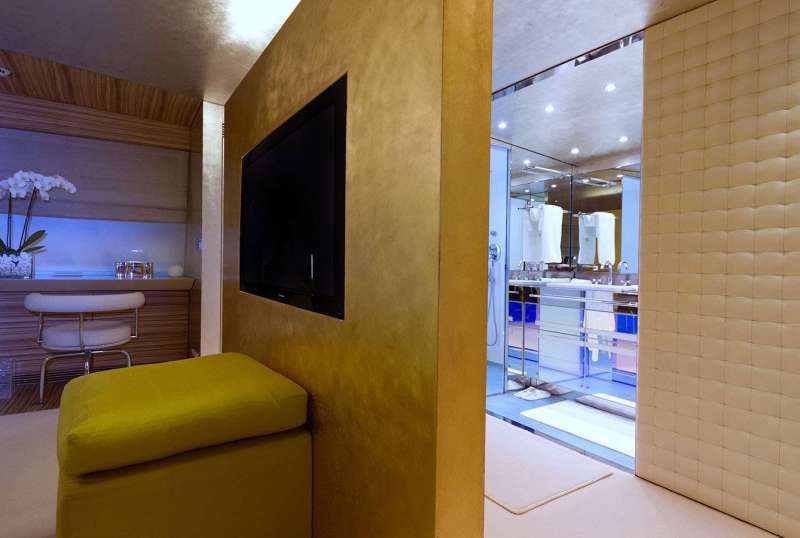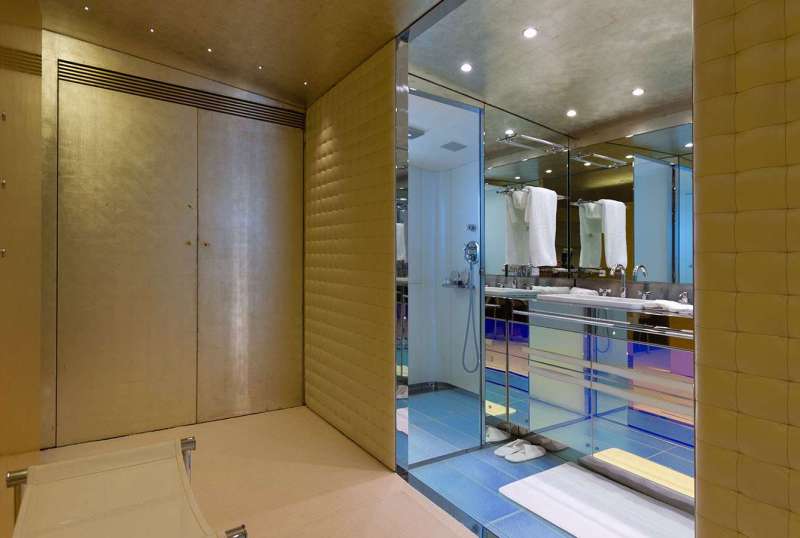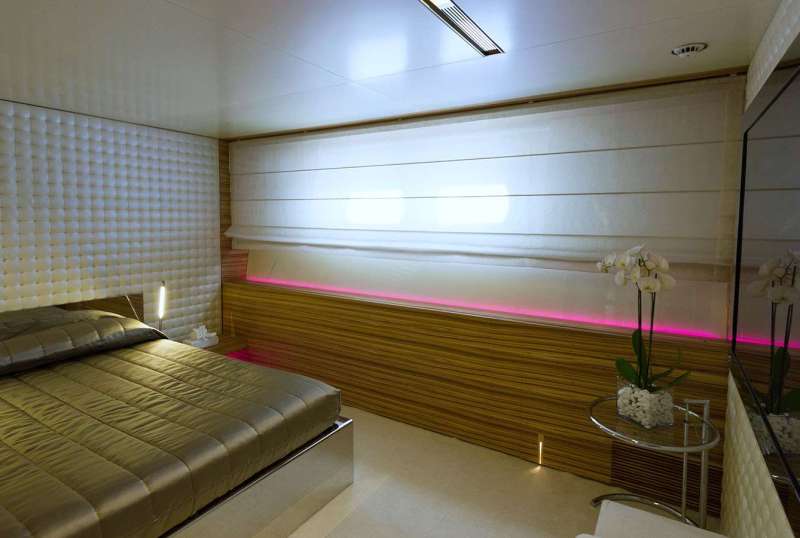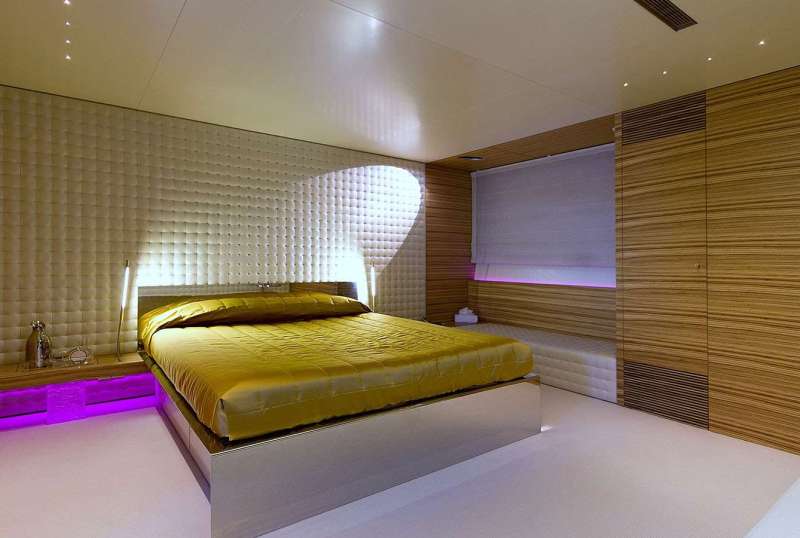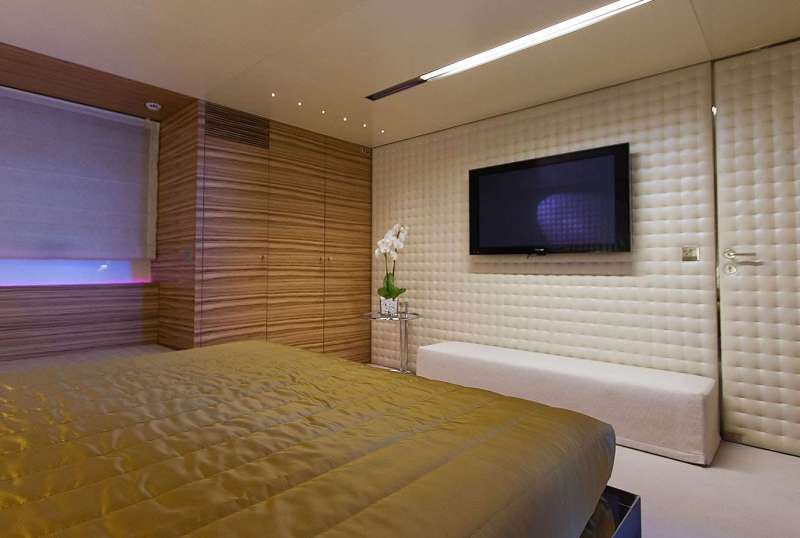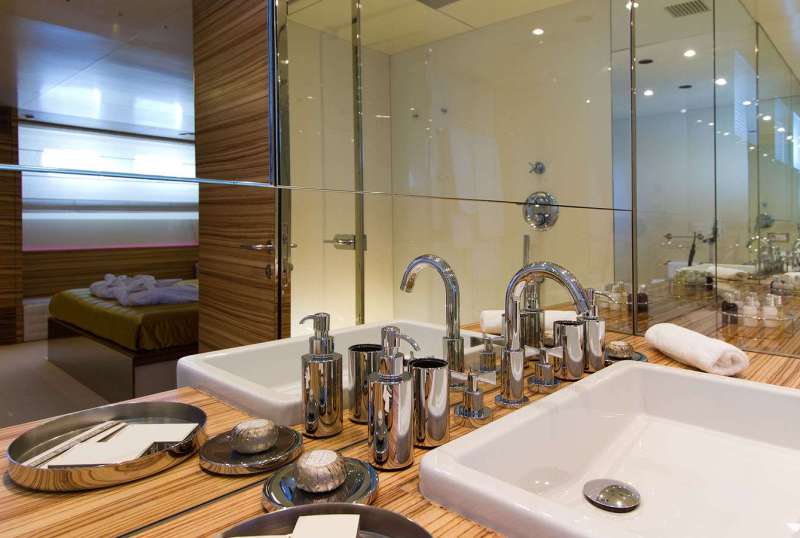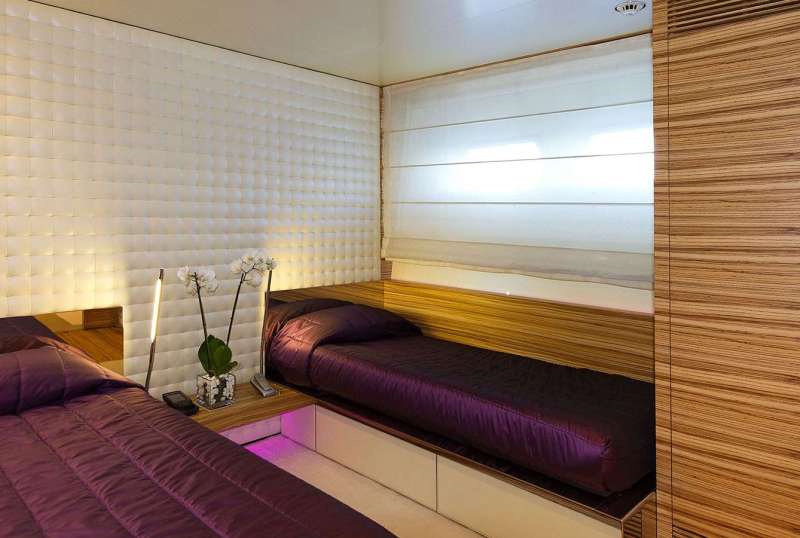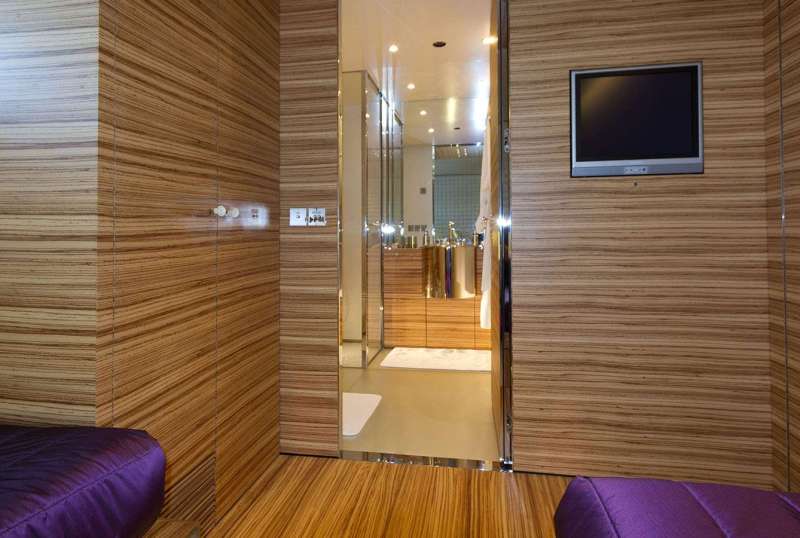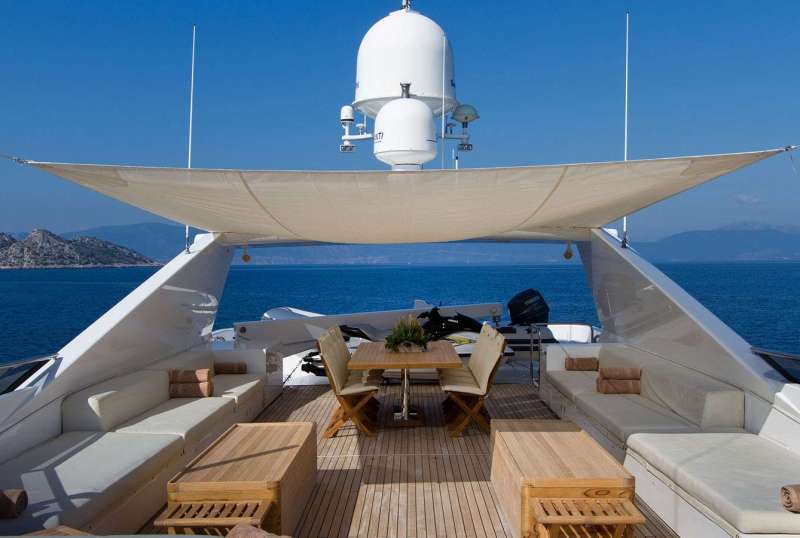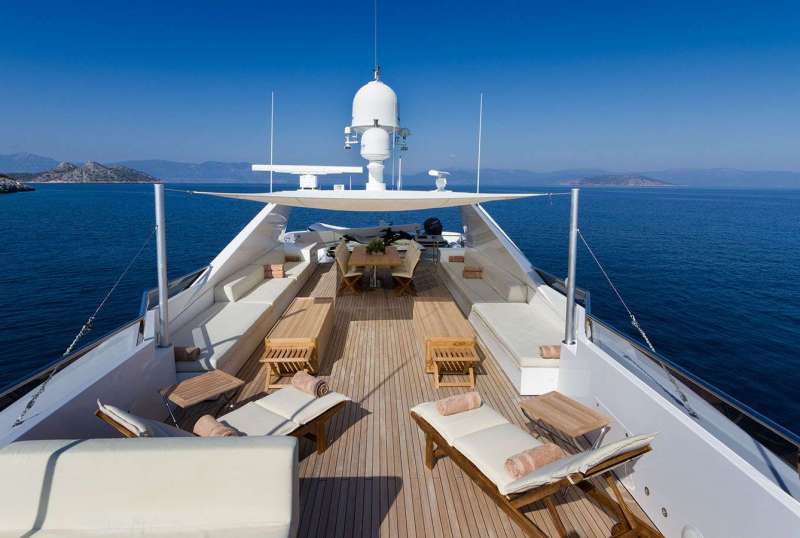 MABROUK
From €79,000/week
5 cabins
130 ft
Cantieri di Pisa, Italy
12 guests
Refit: 2012
1100 Litres/Hr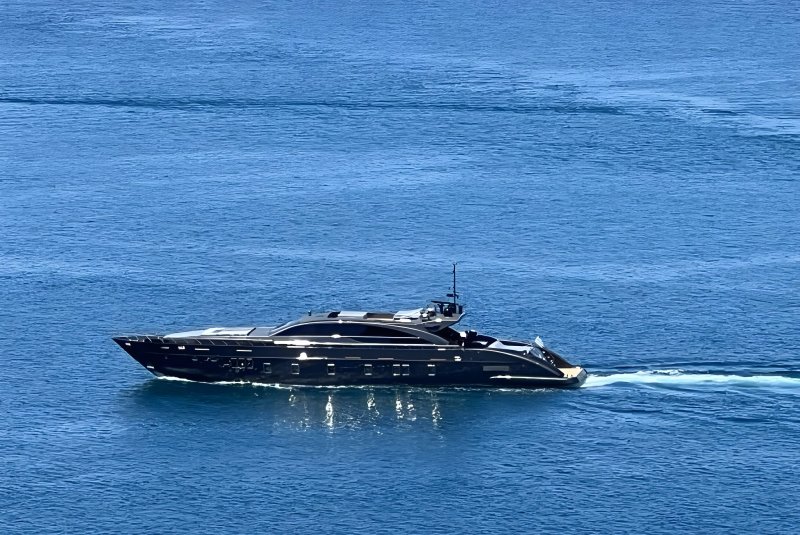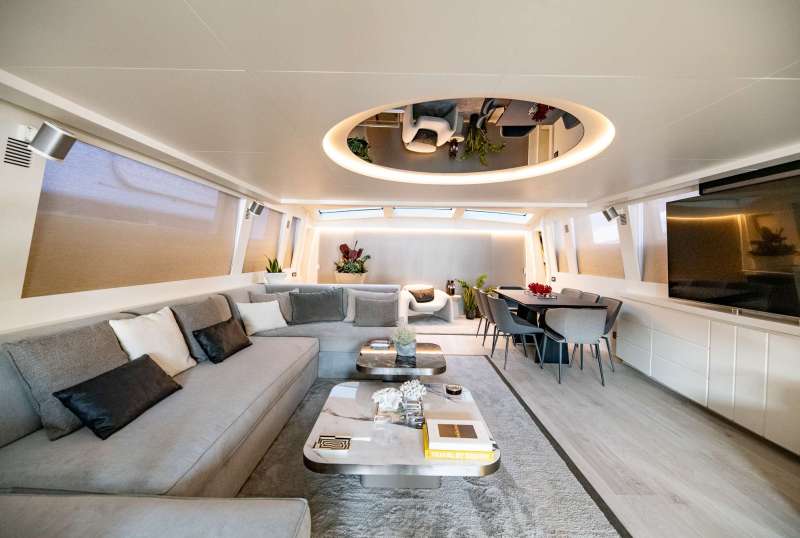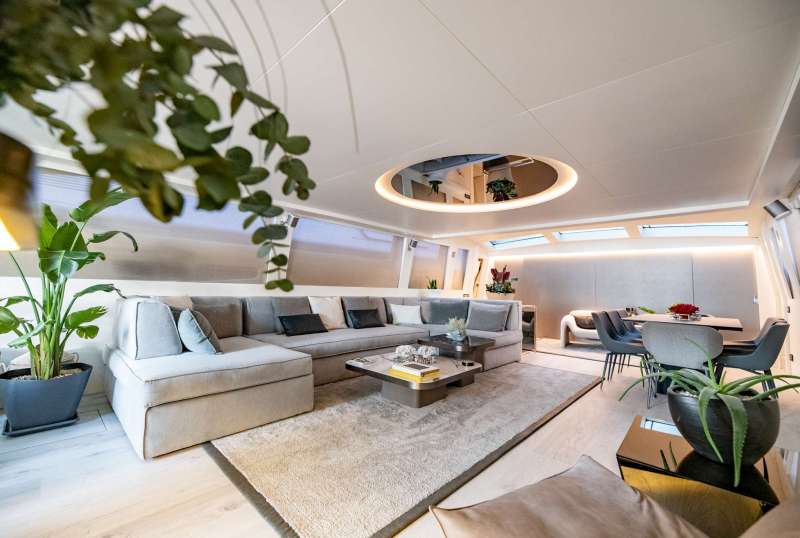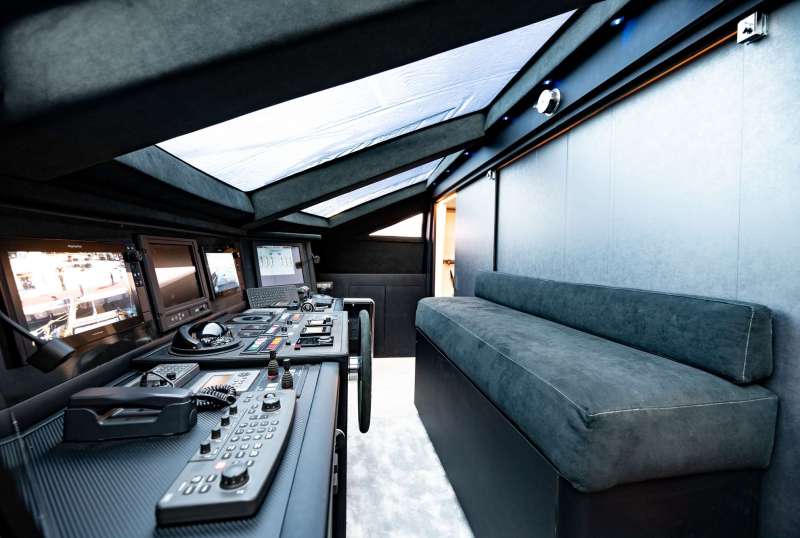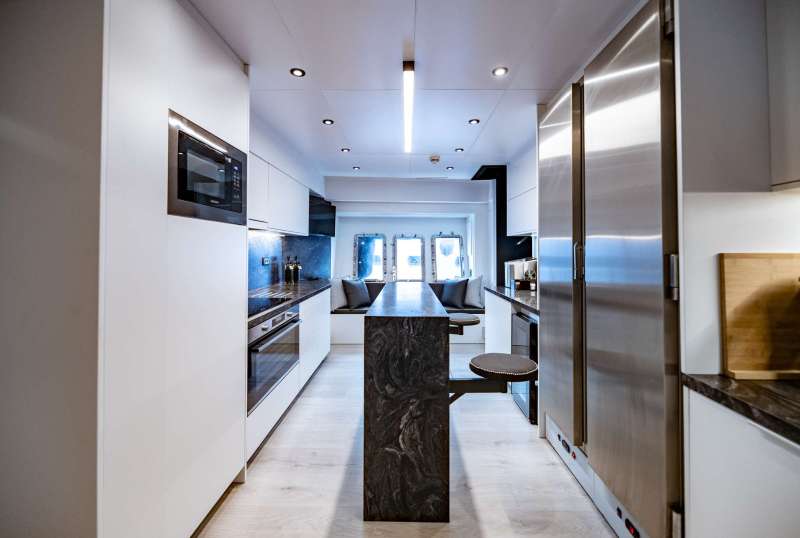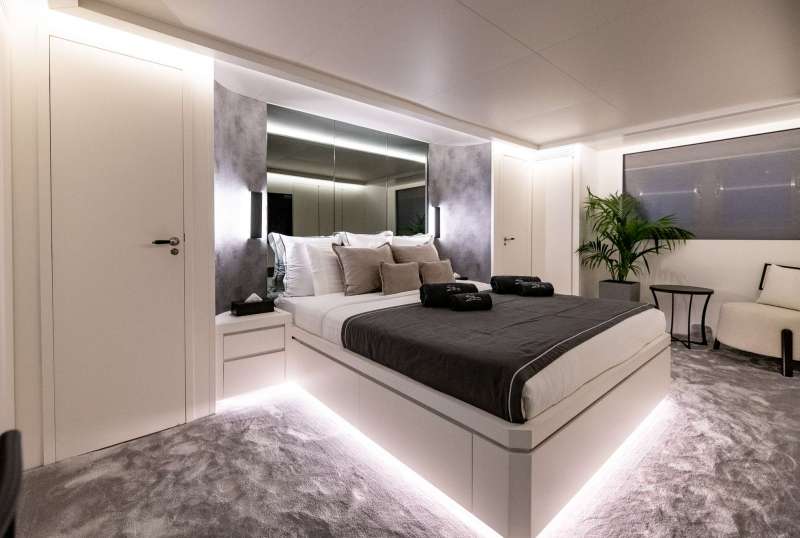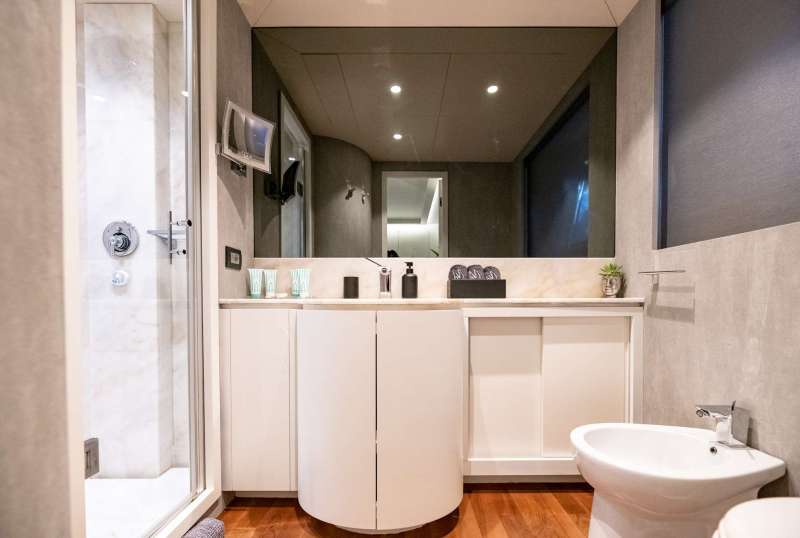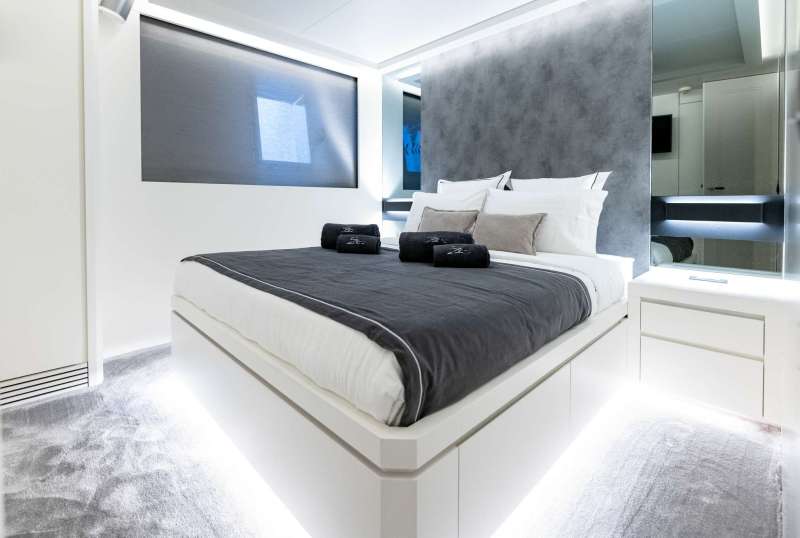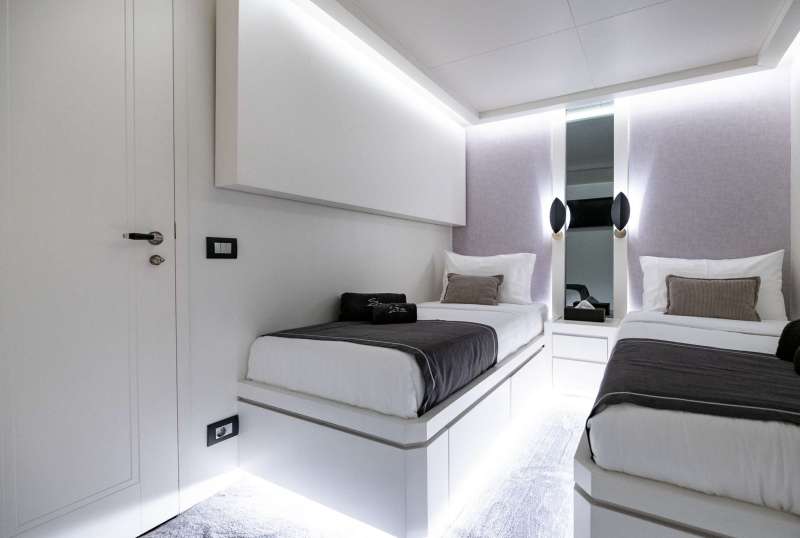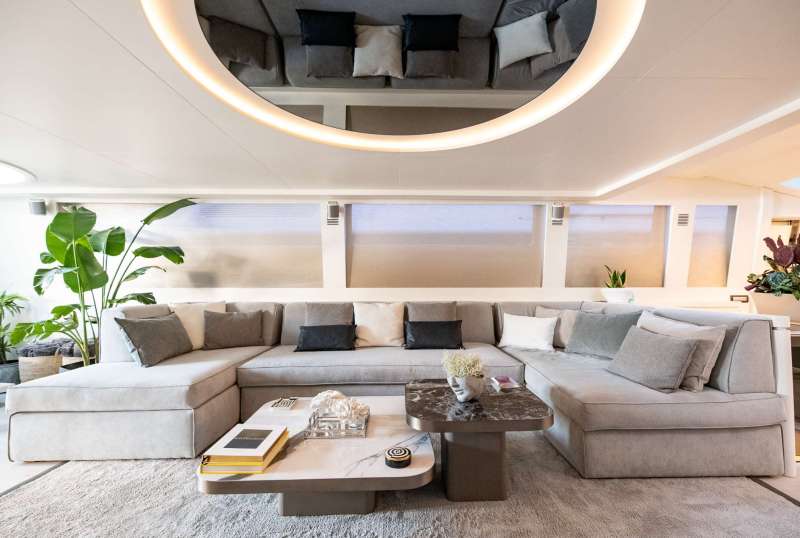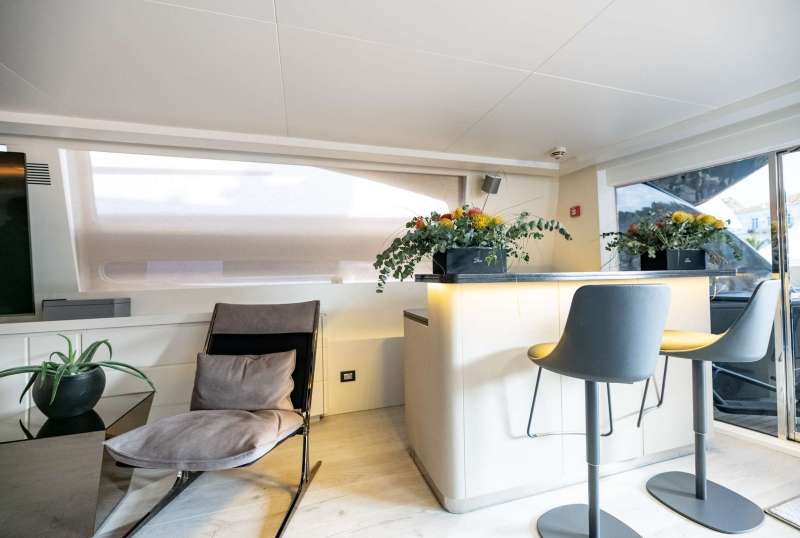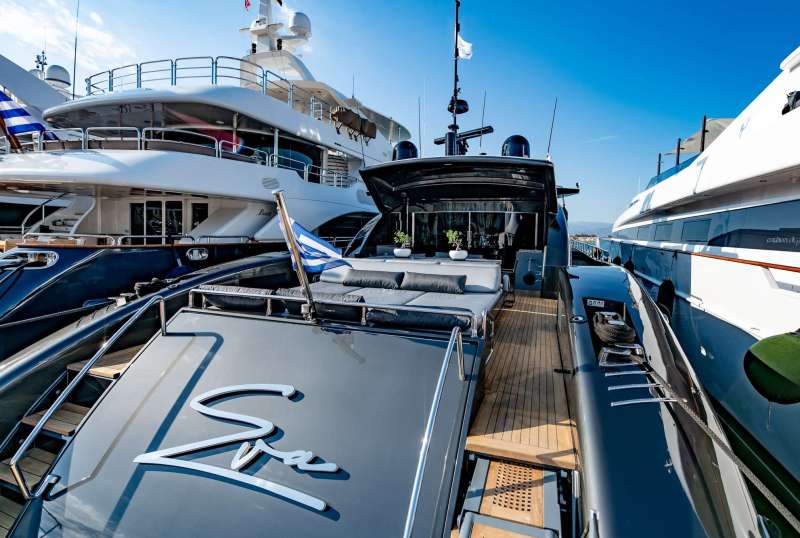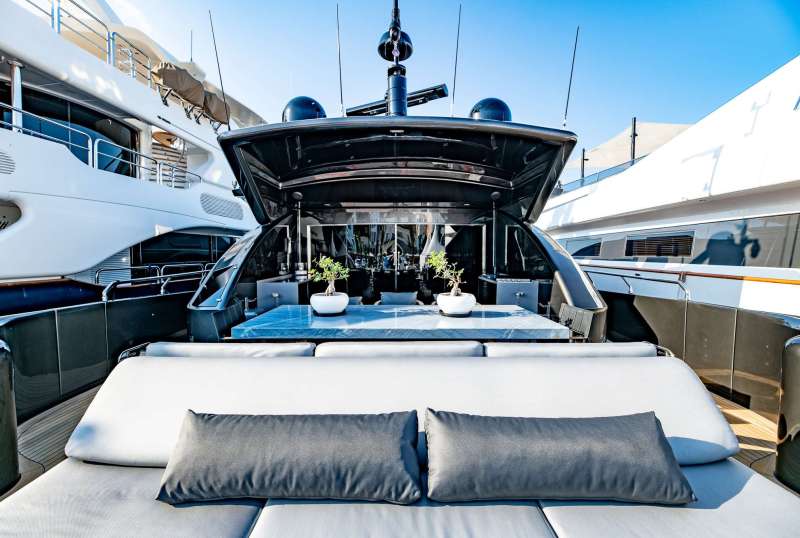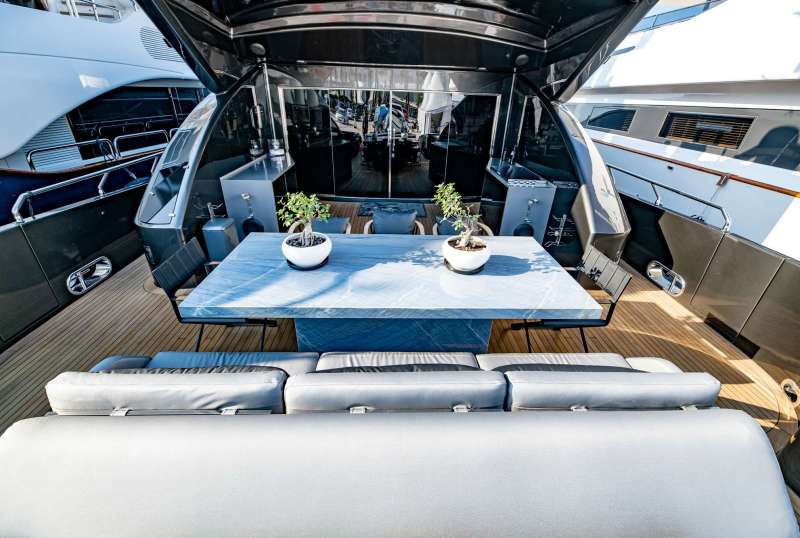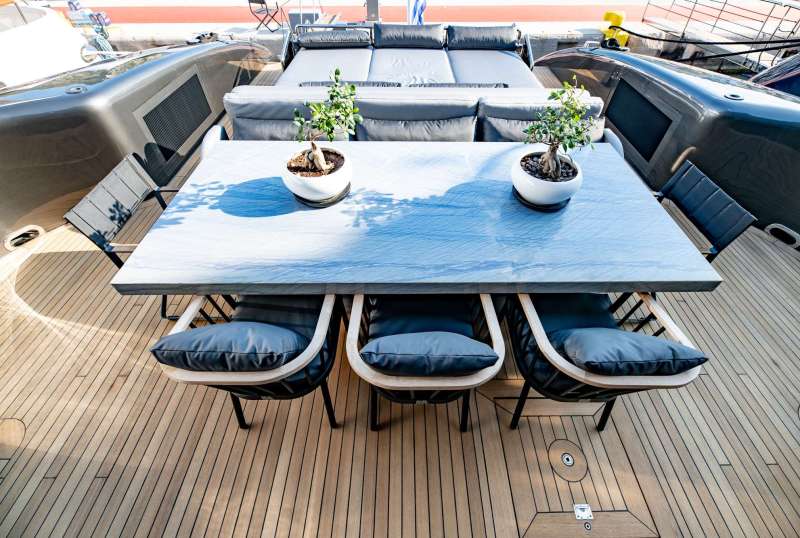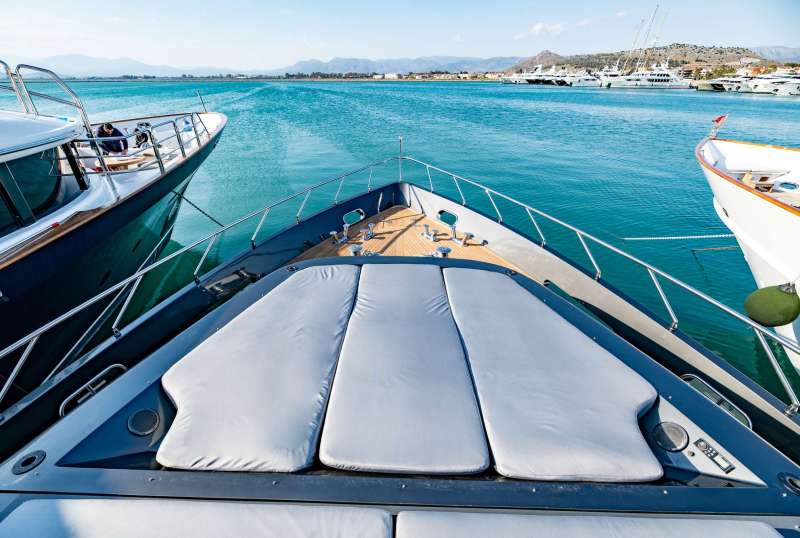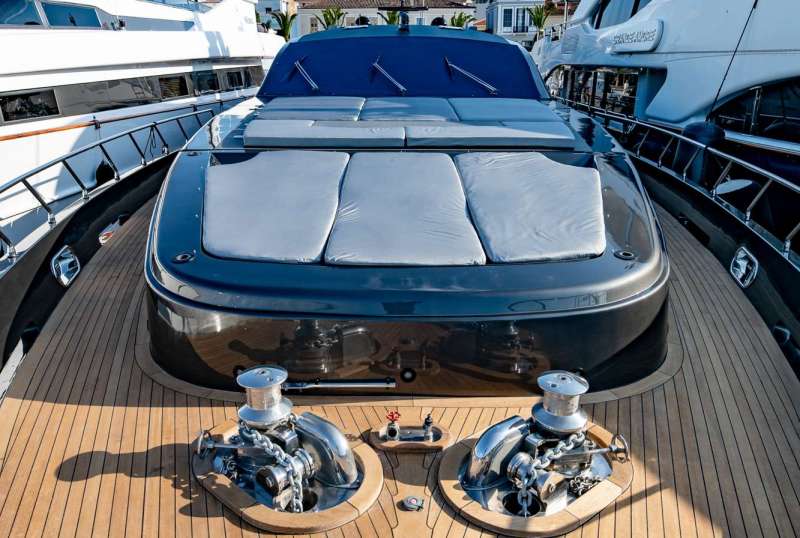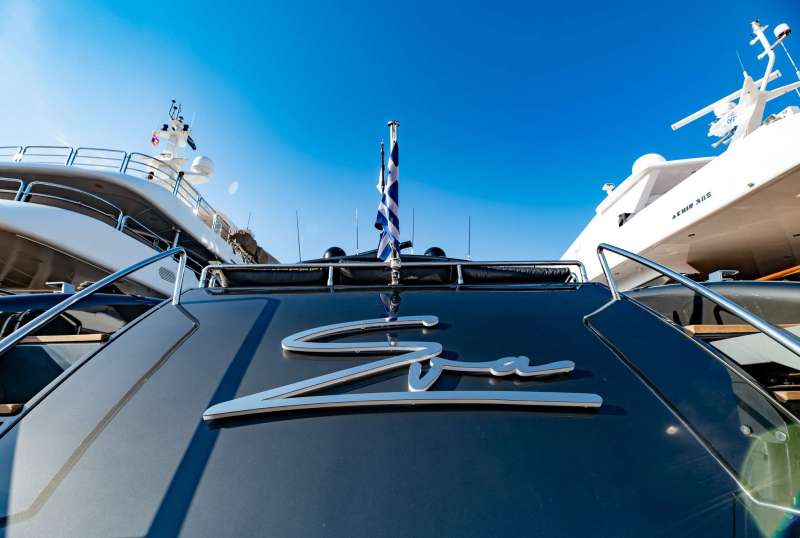 EVA
From €79,000/week
5 cabins
119 ft
Tecnomar
12 guests
Refit: 2023
670 Litres/Hr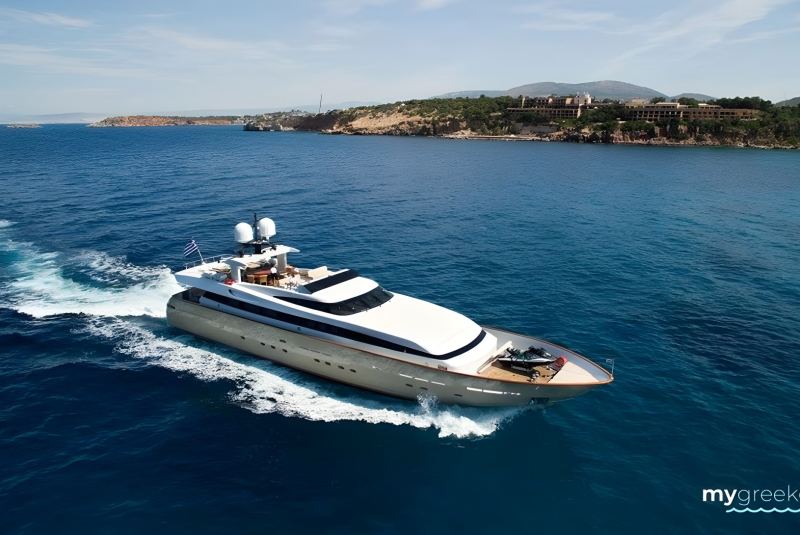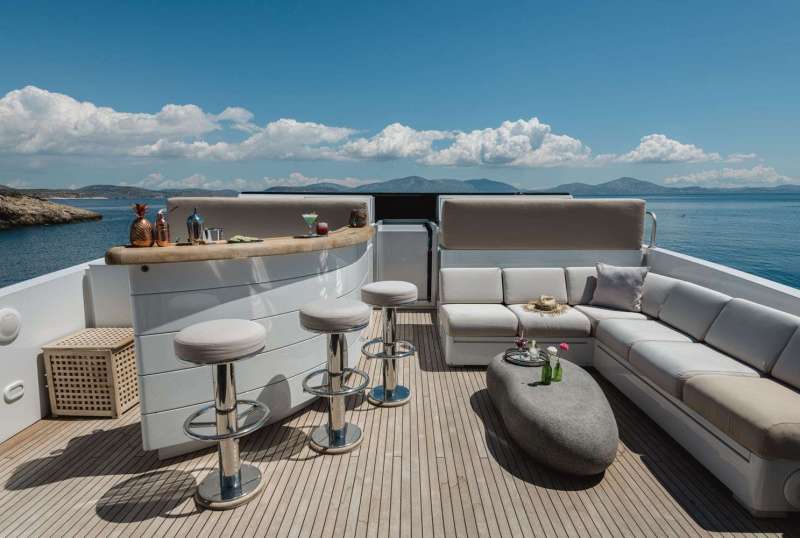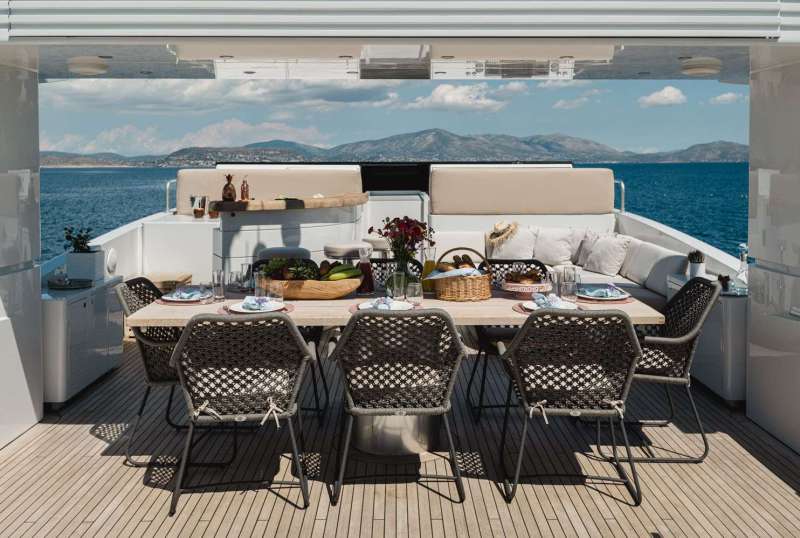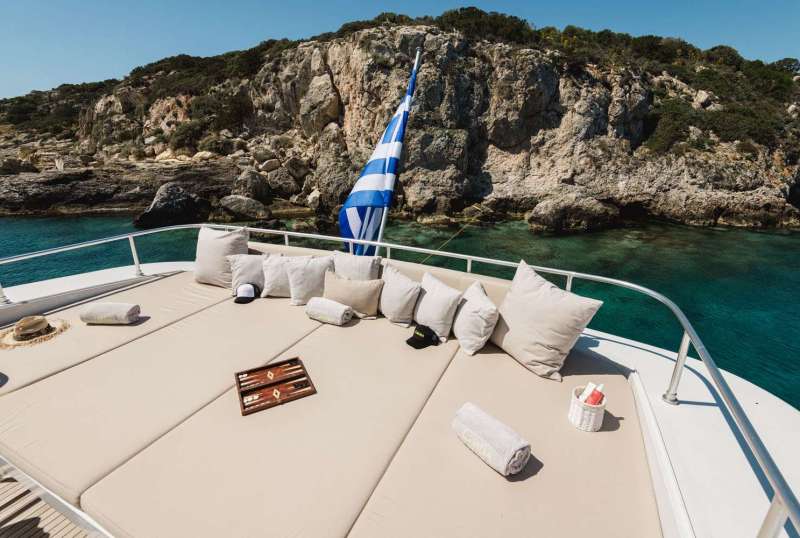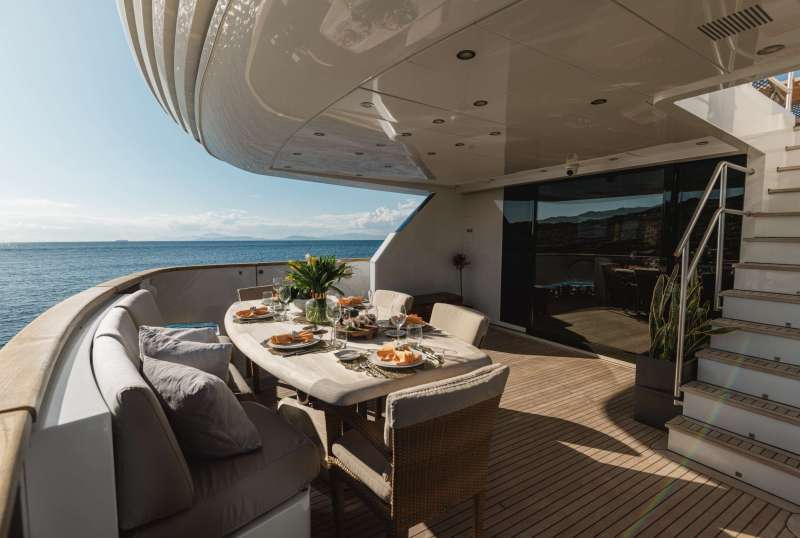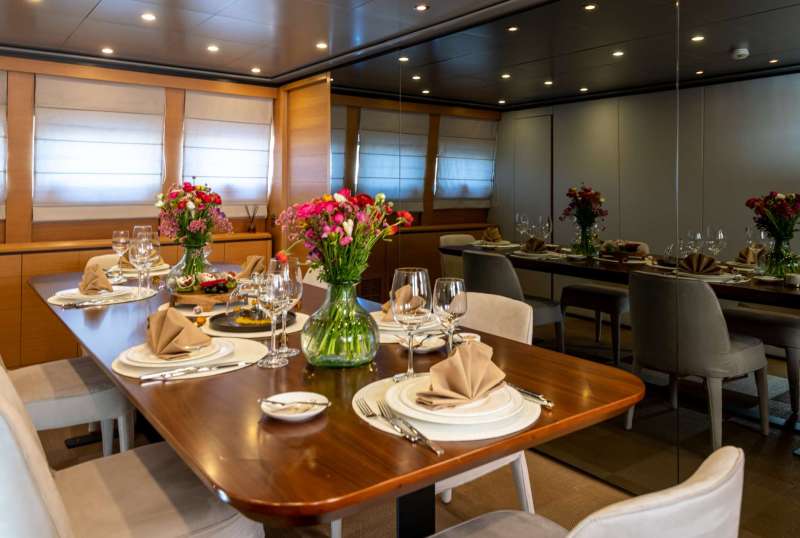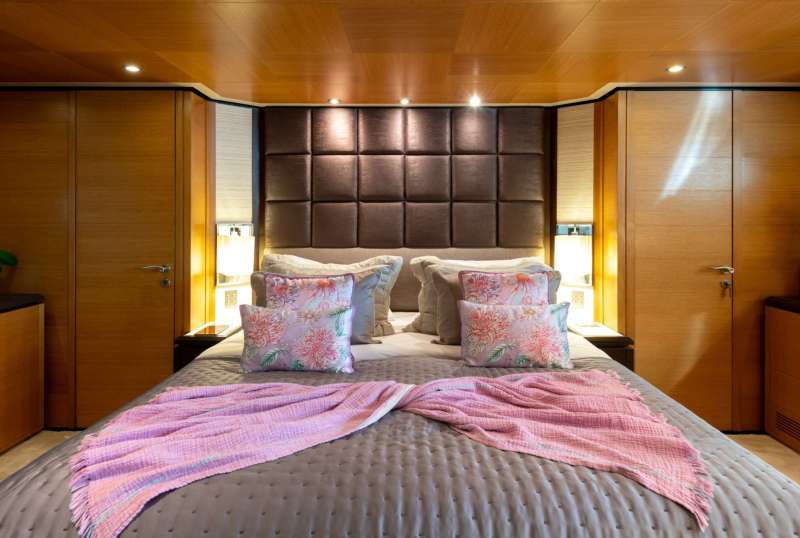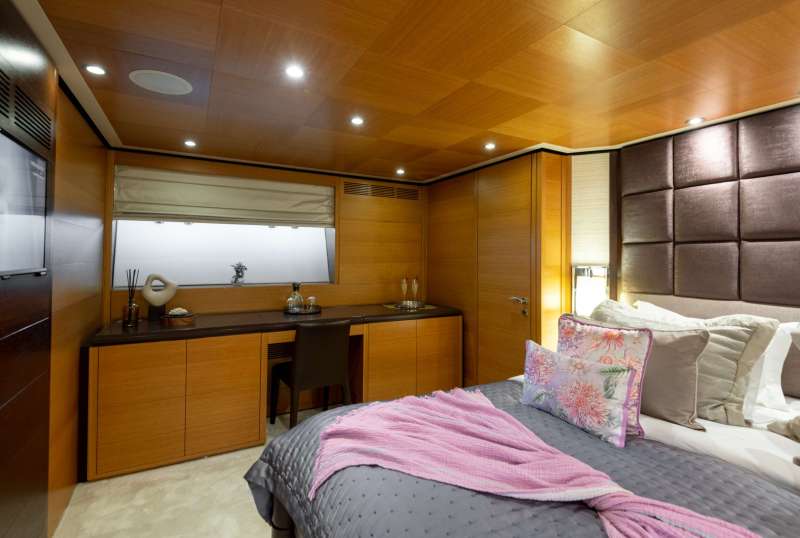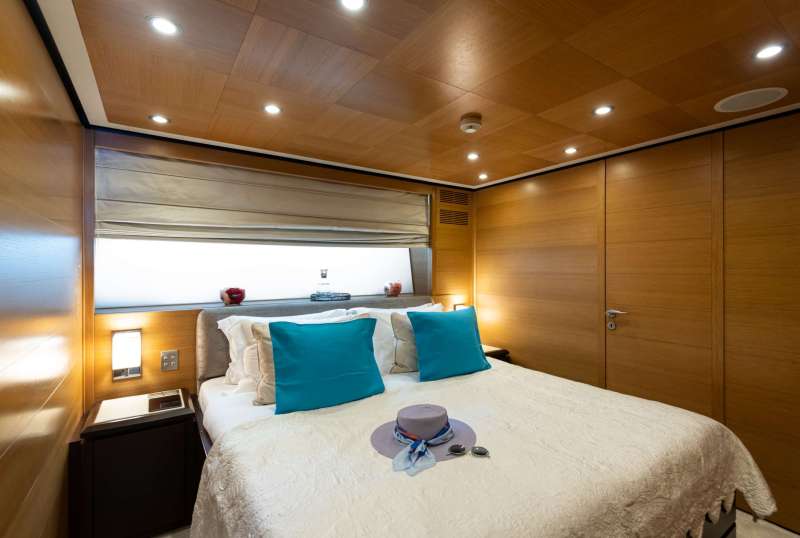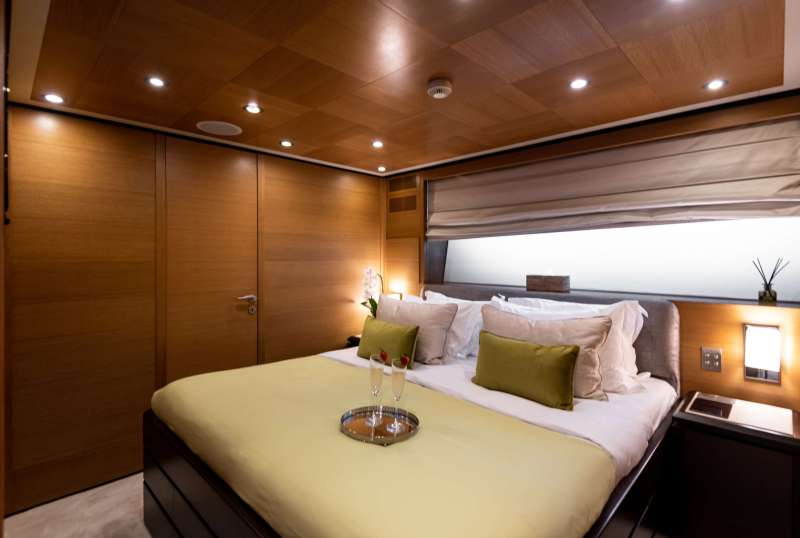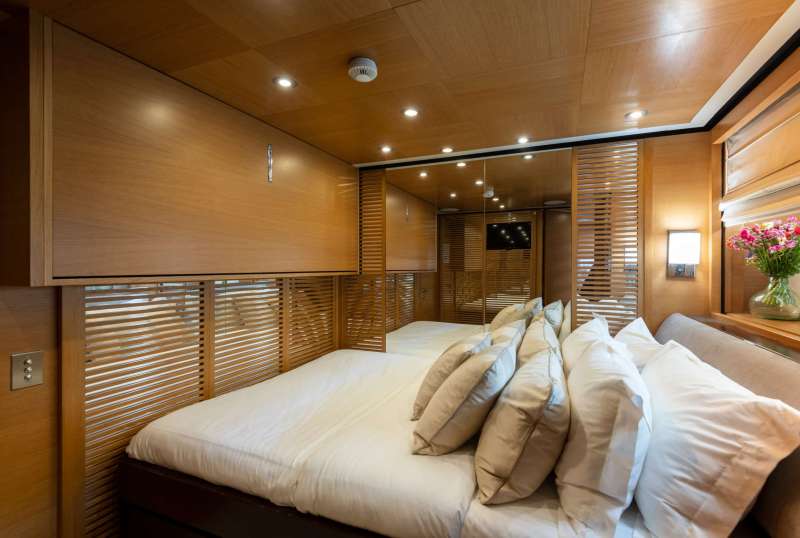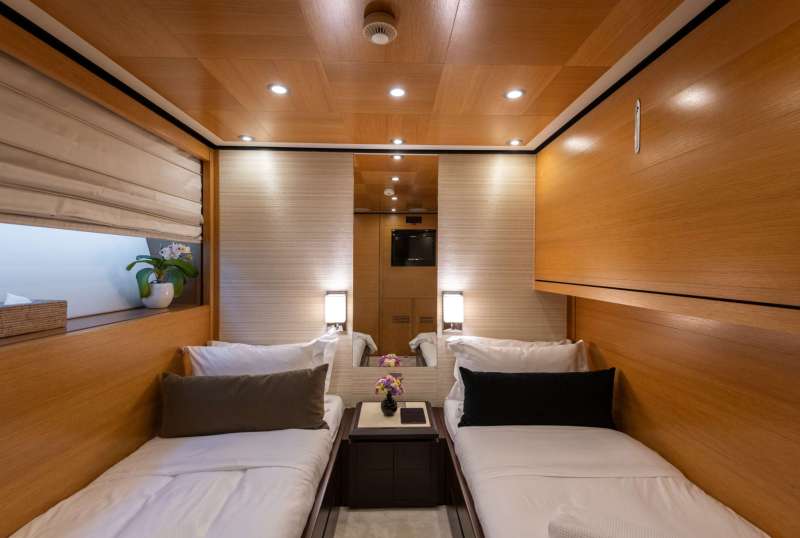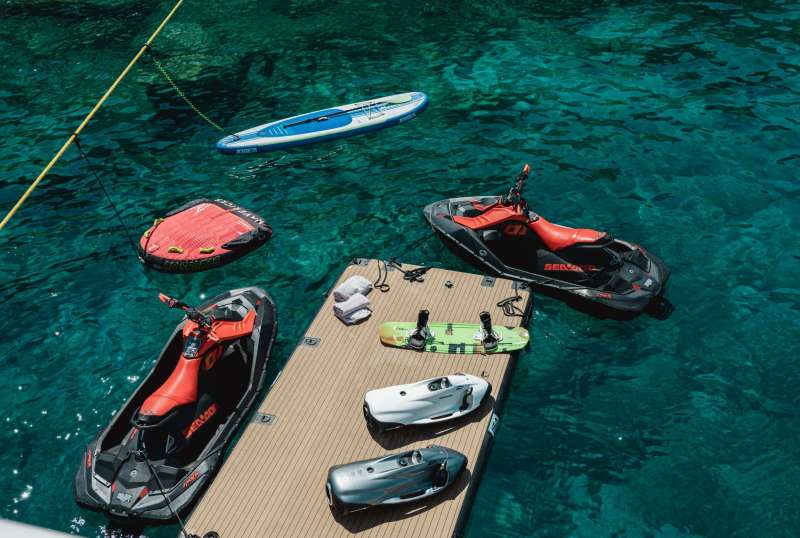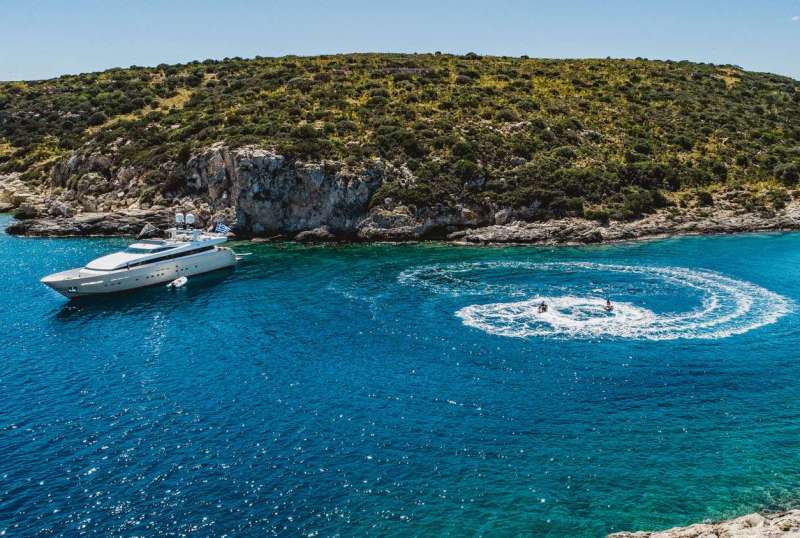 LOANA
From €75,000/week
5 cabins
114 ft
Baglietto
12 guests
Refit: 2022
780 Litres/Hr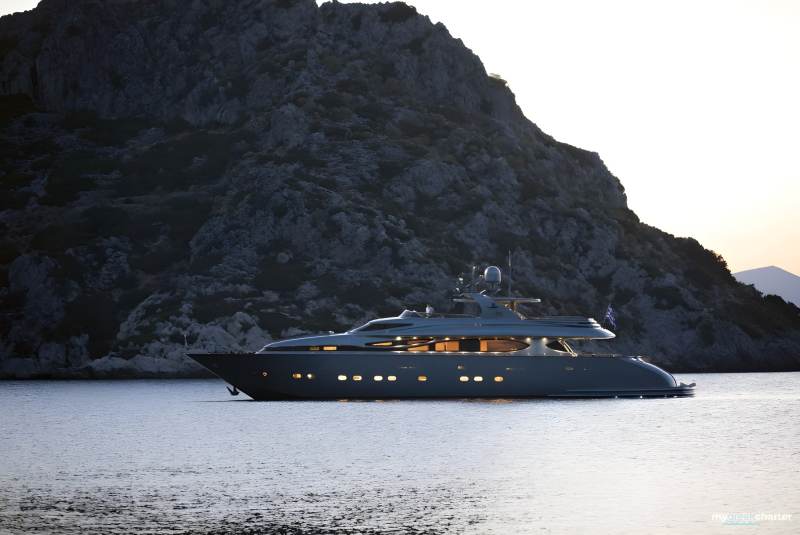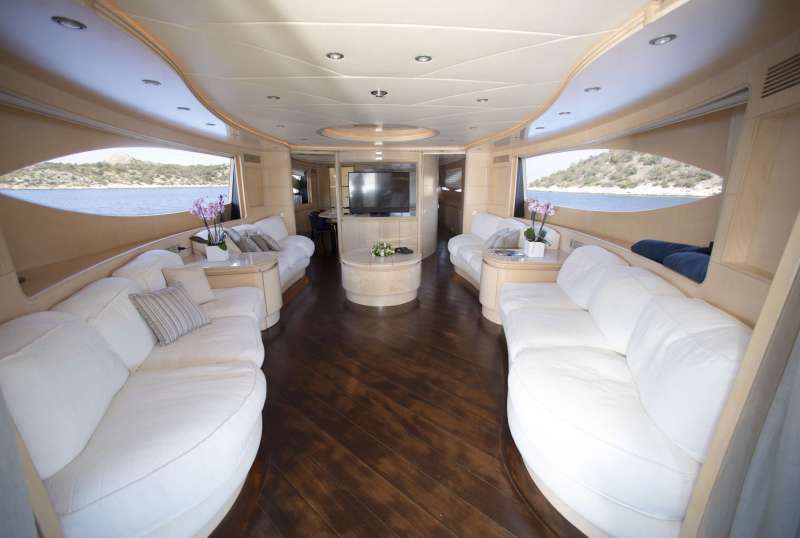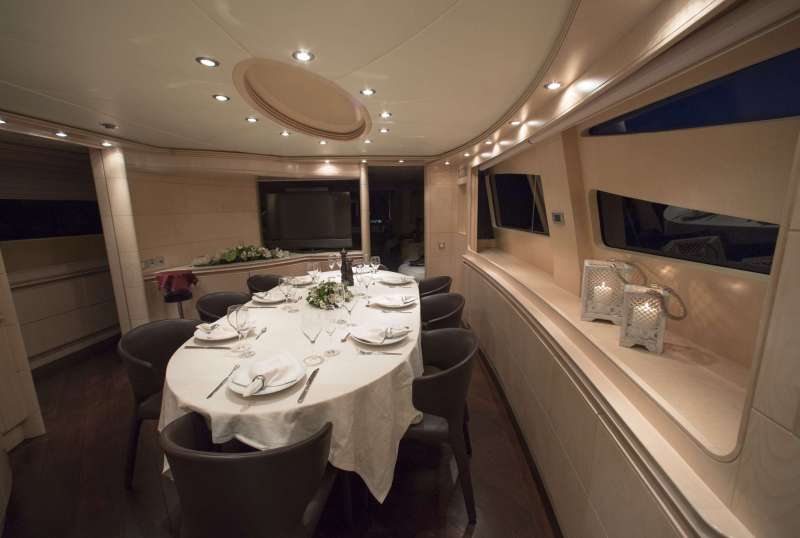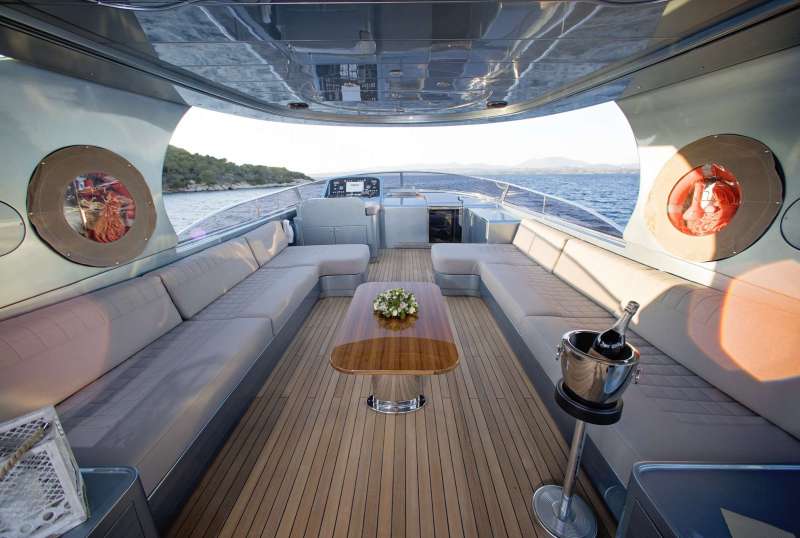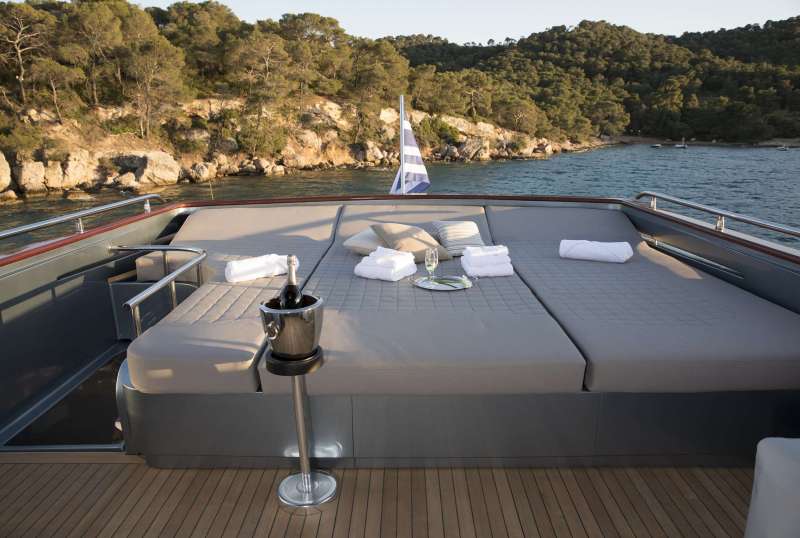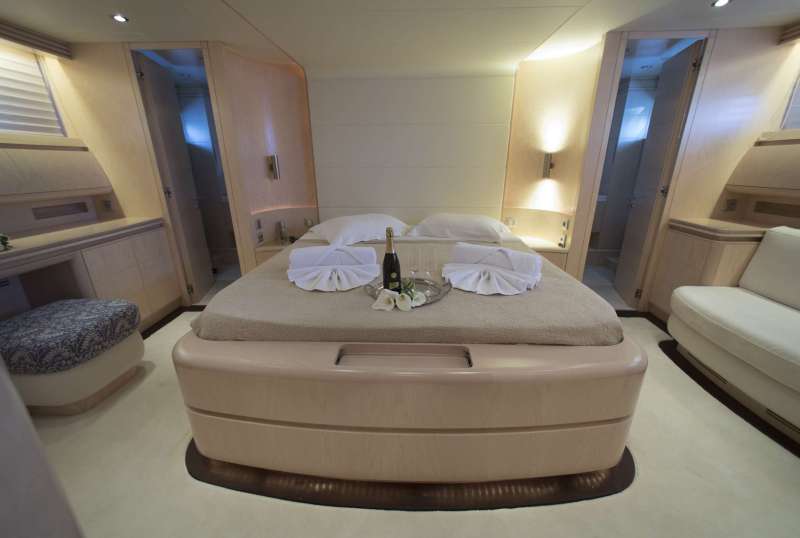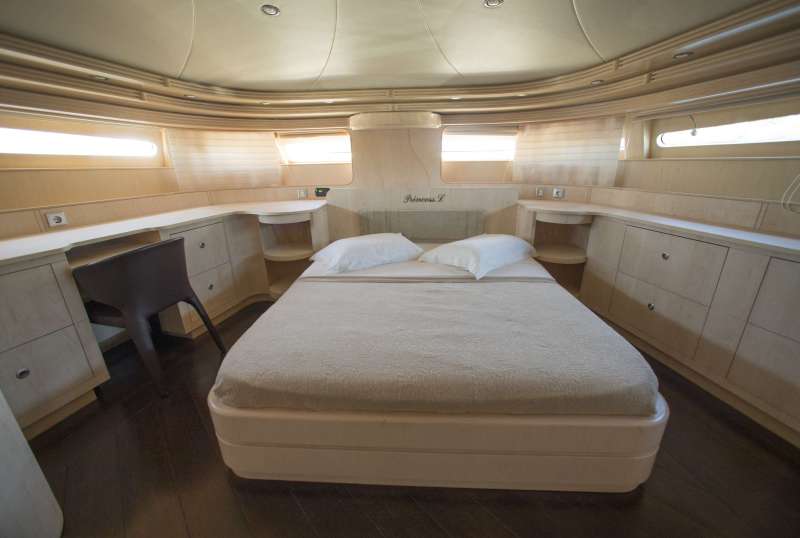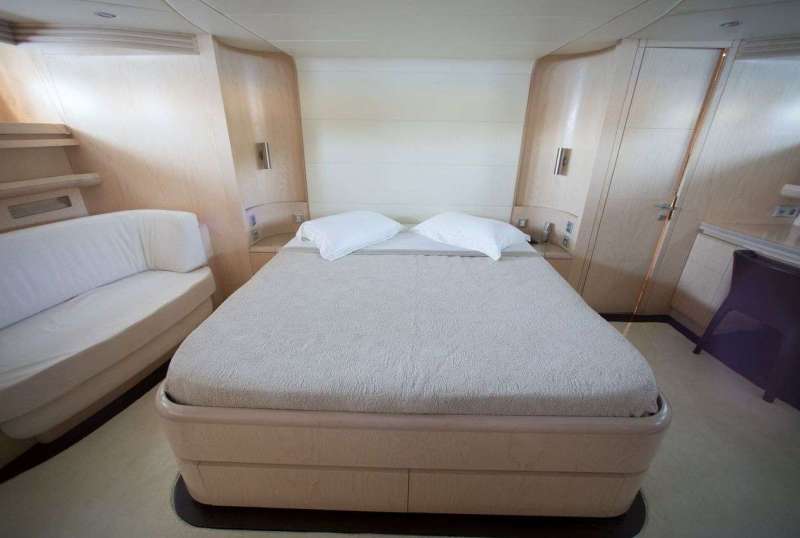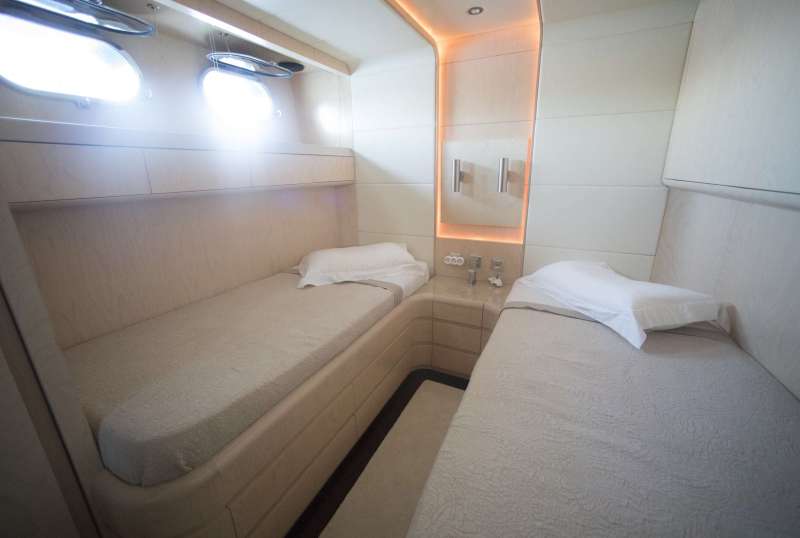 PRINCESS L
From €70,000/week
5 cabins
111 ft
Maiora
12 guests
Refit: 2018
800 Litres/Hr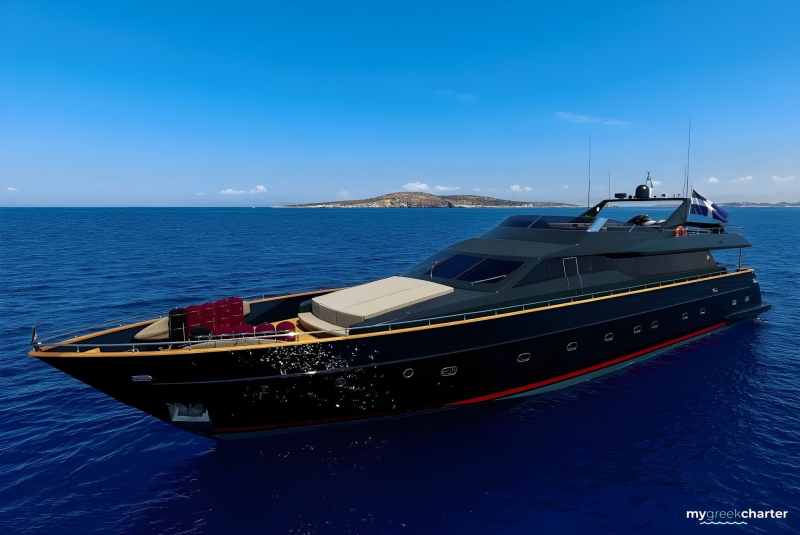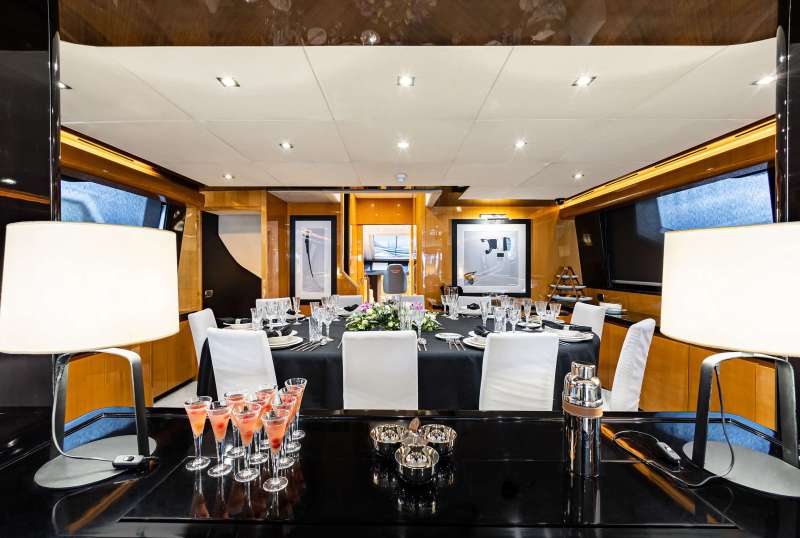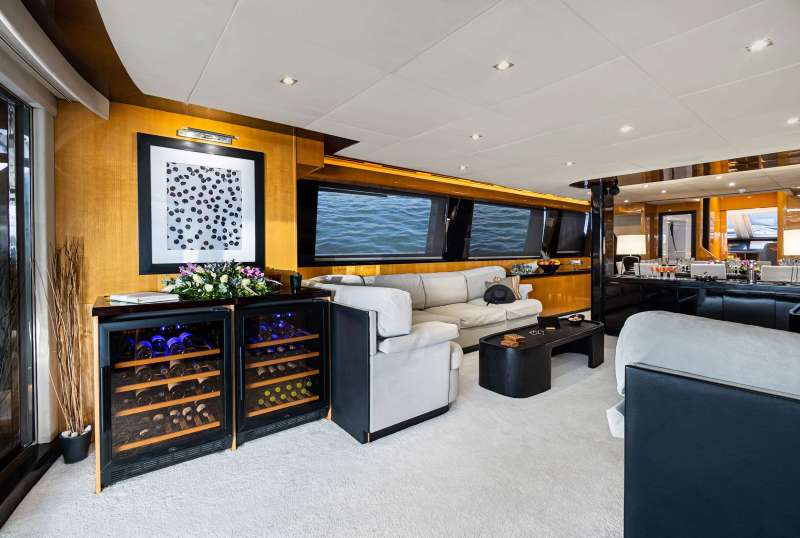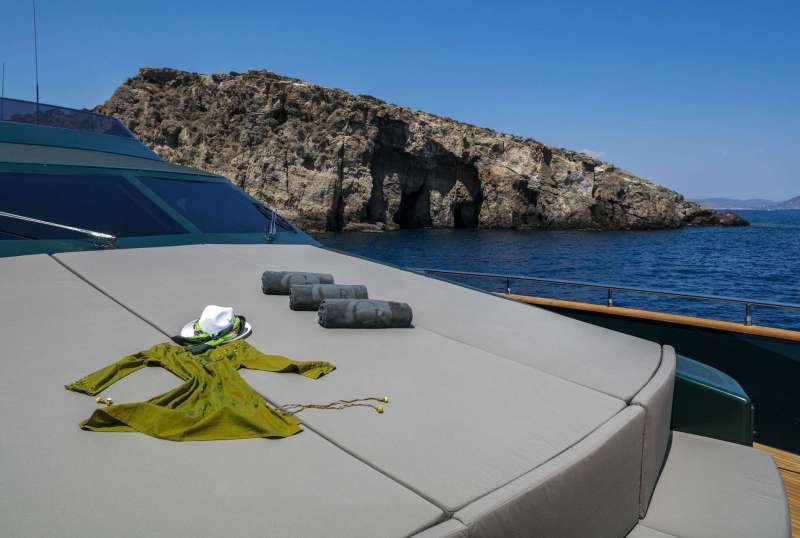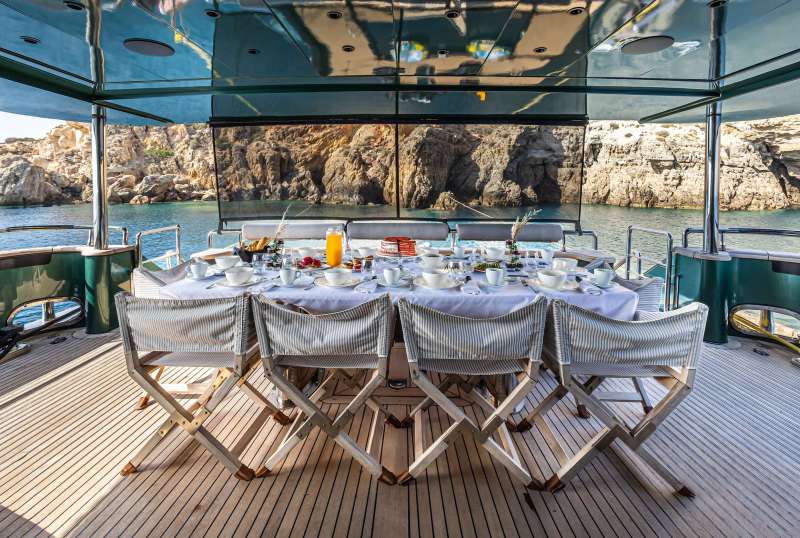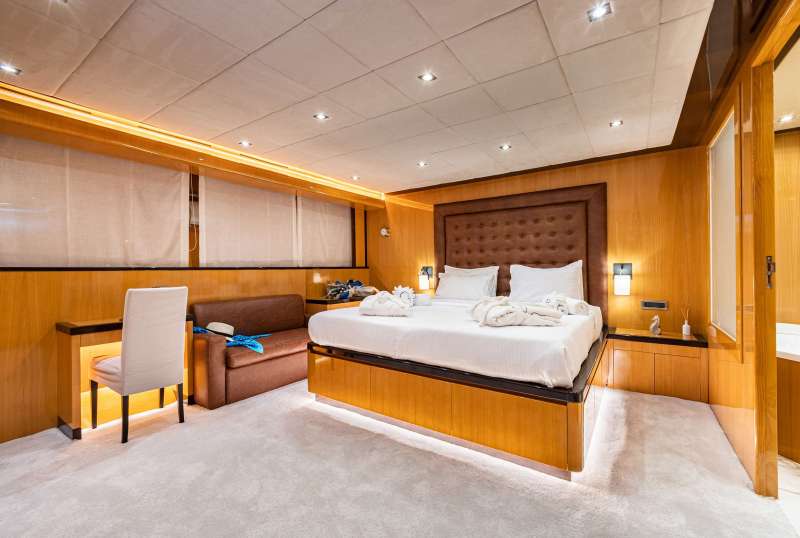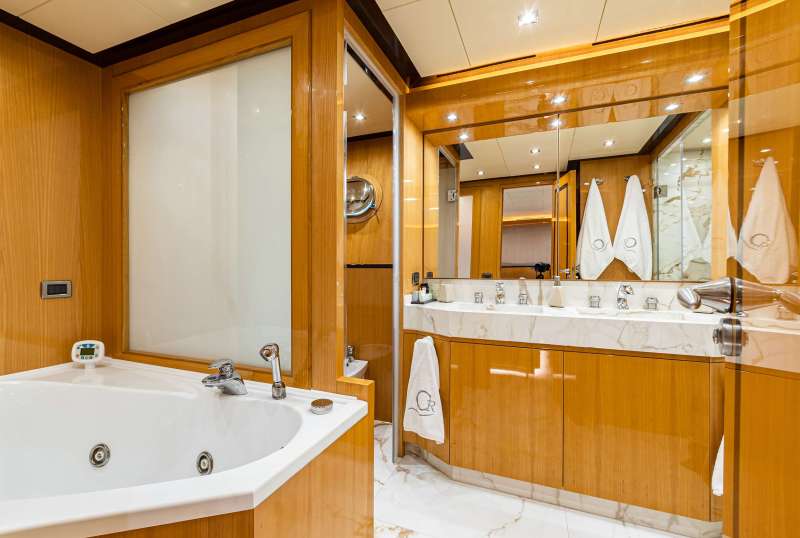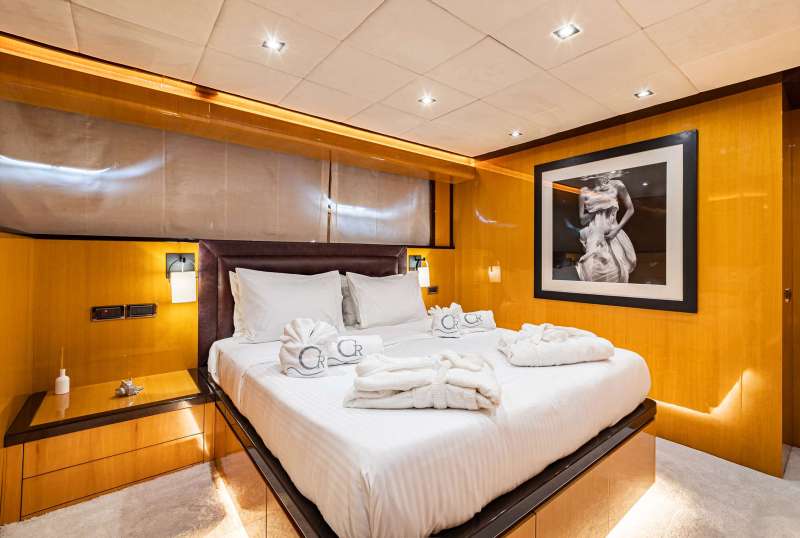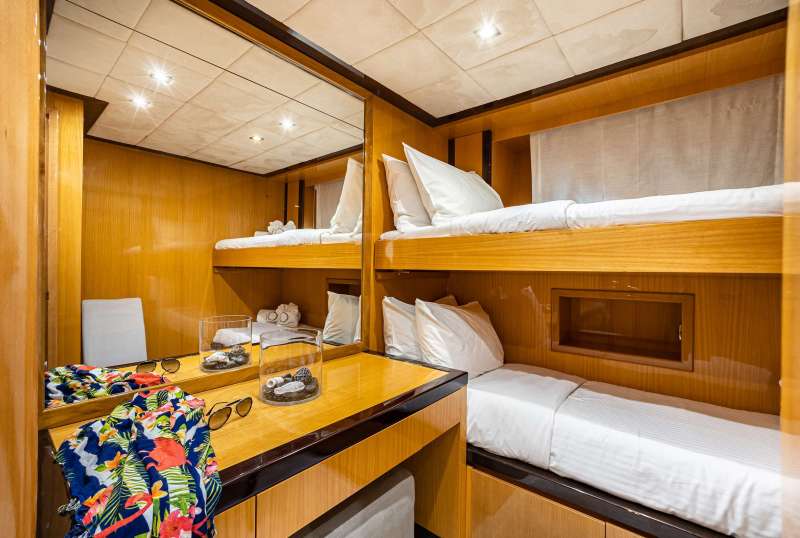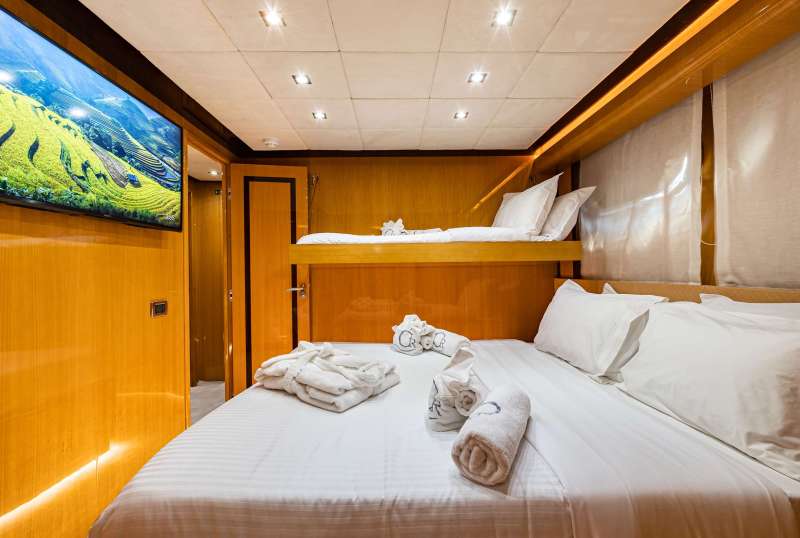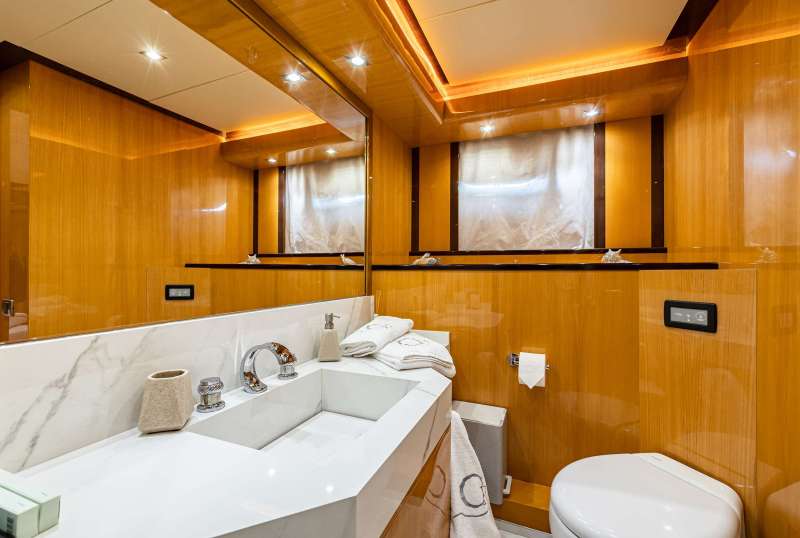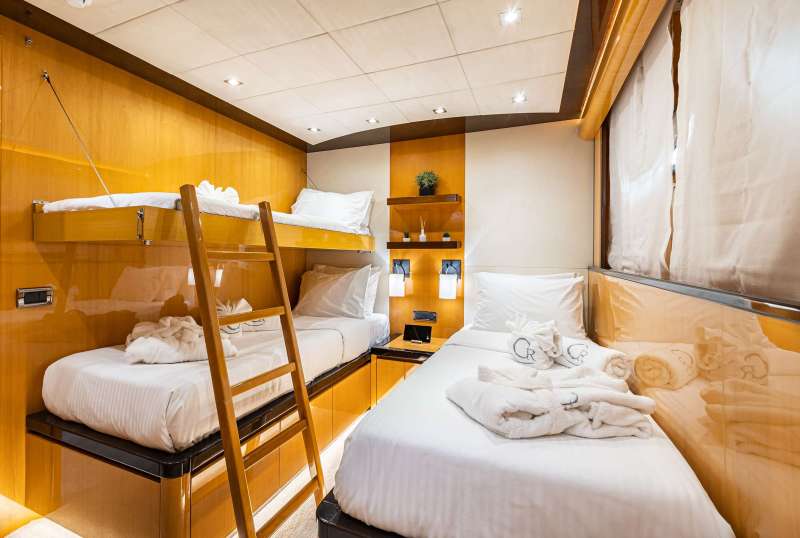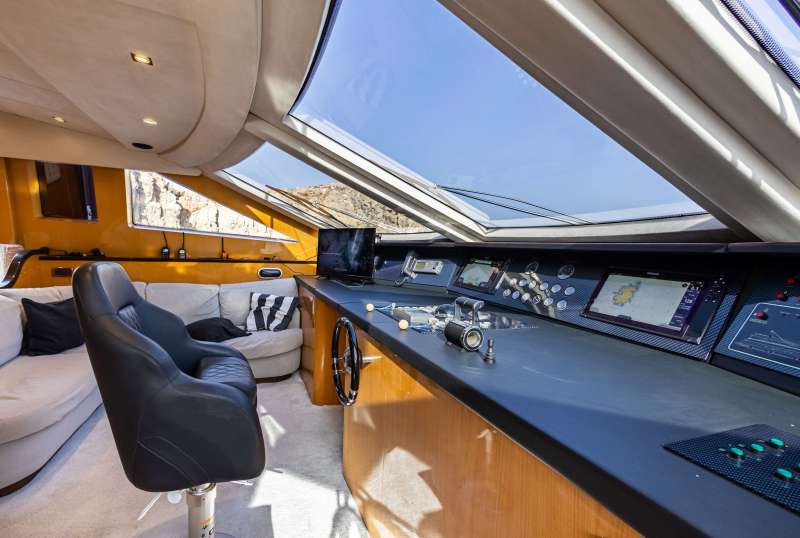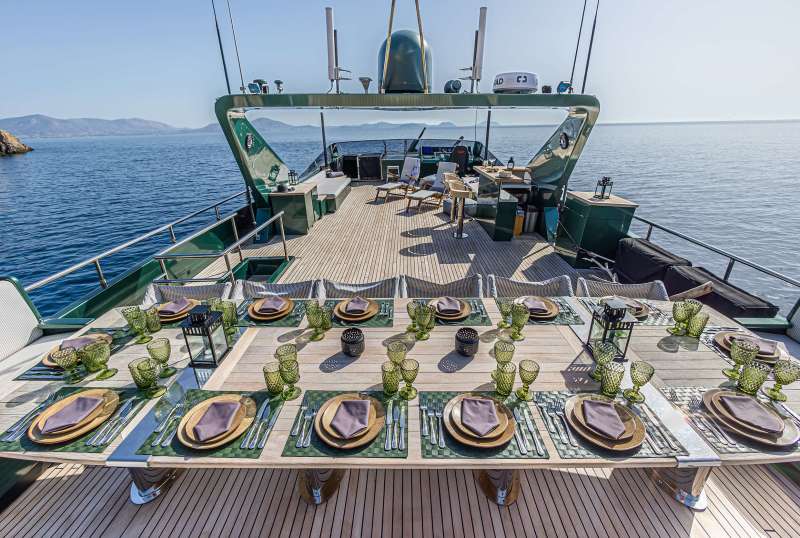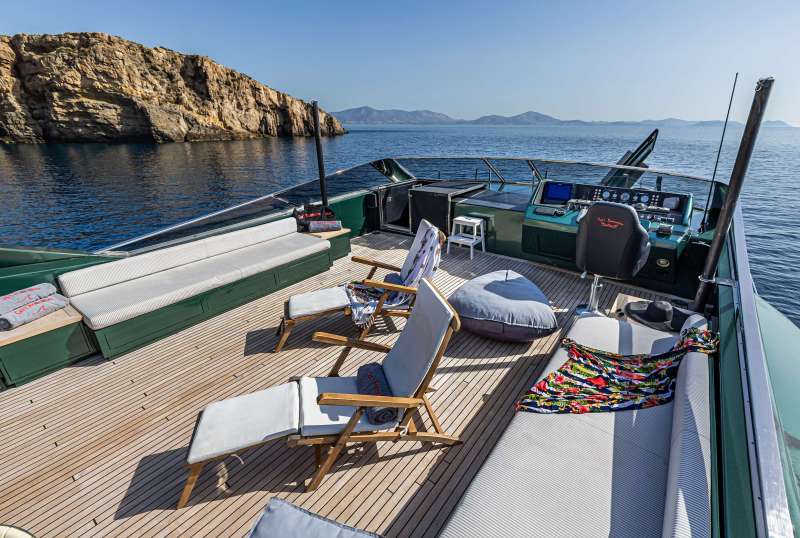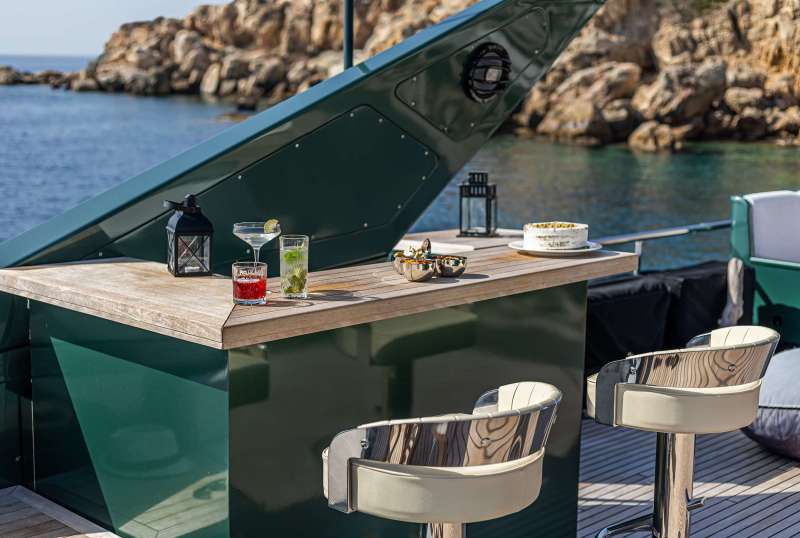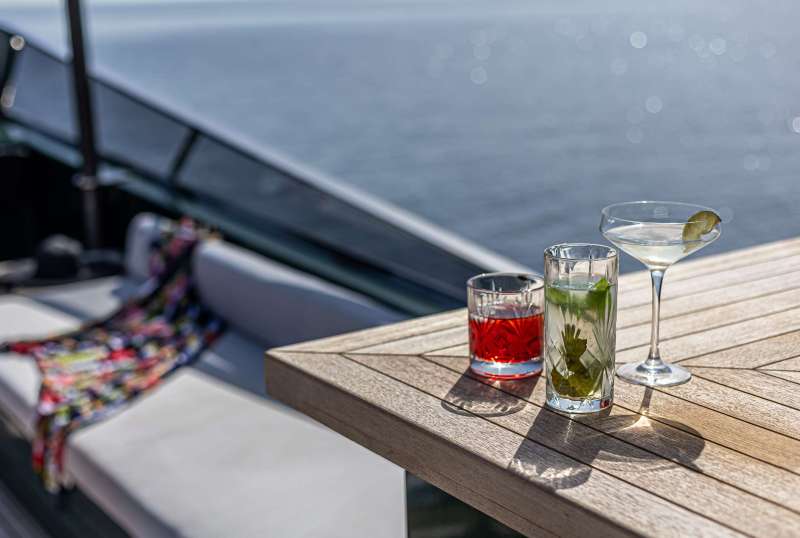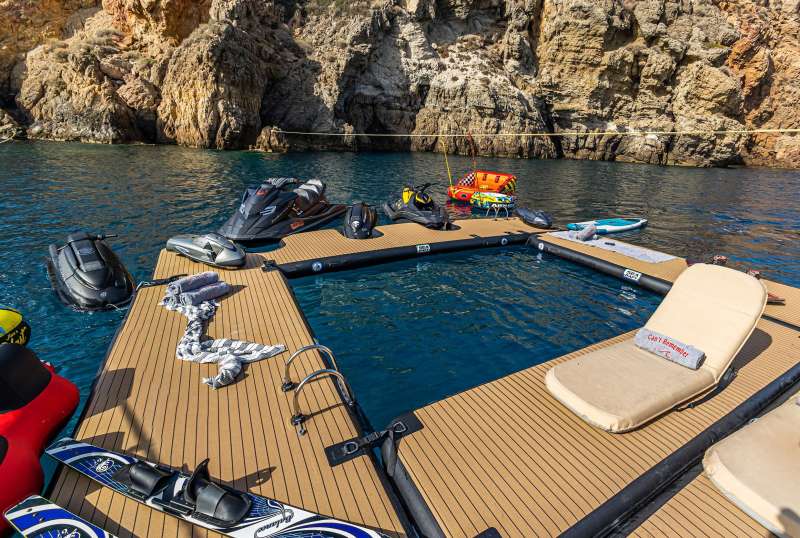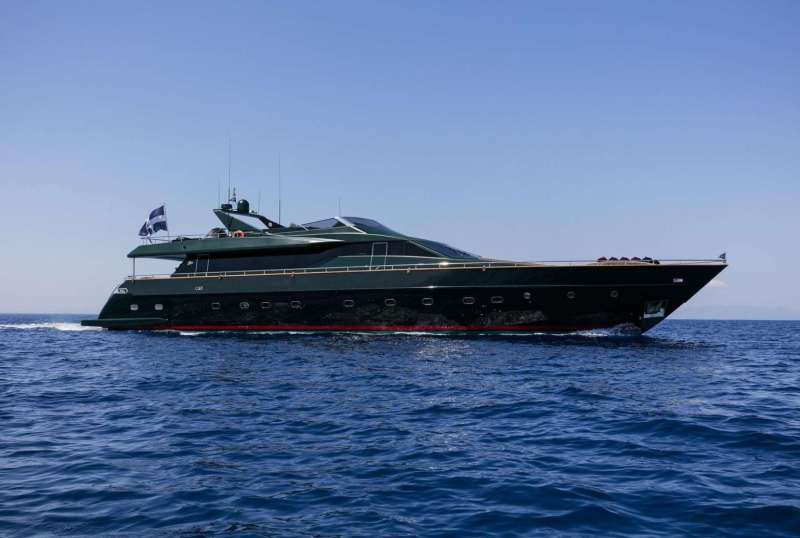 CAN'T REMEMBER
From €70,000/week
6 cabins
116 ft
Technomar -I
12 guests
Refit: 2022
580 Litres/Hr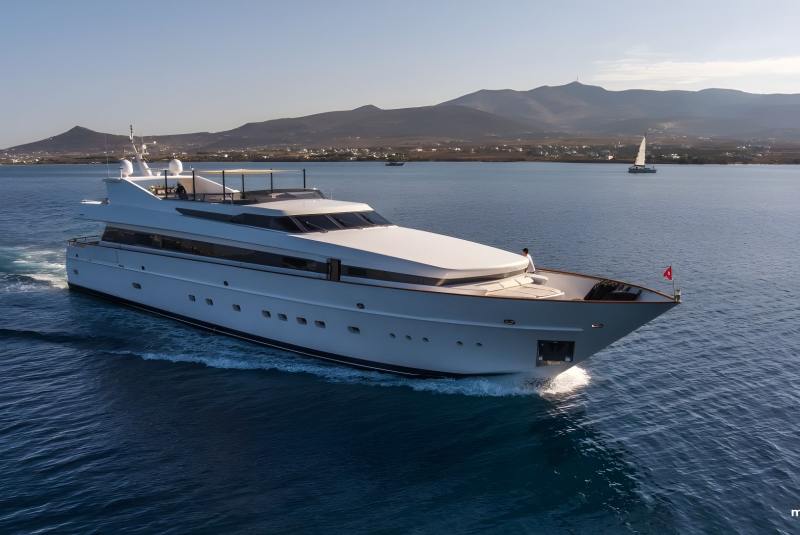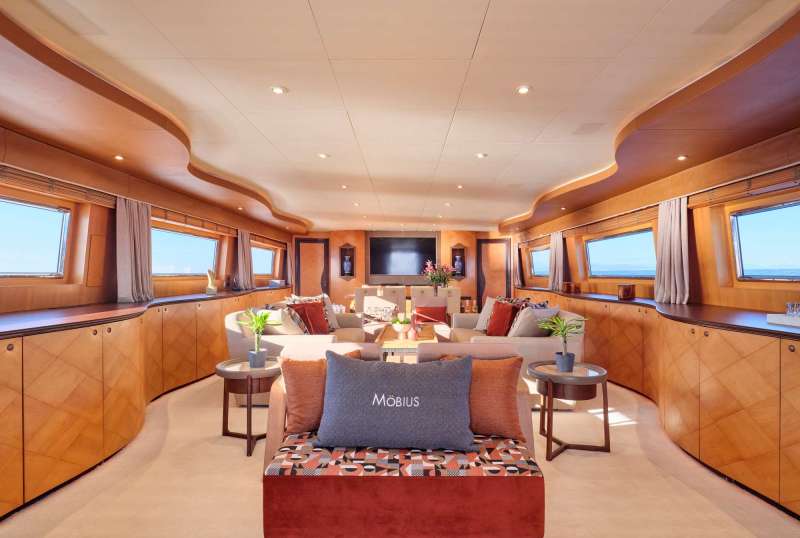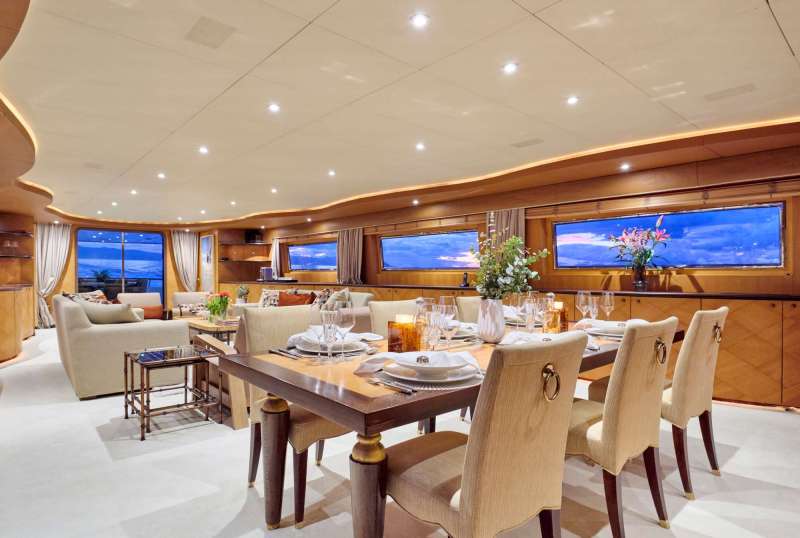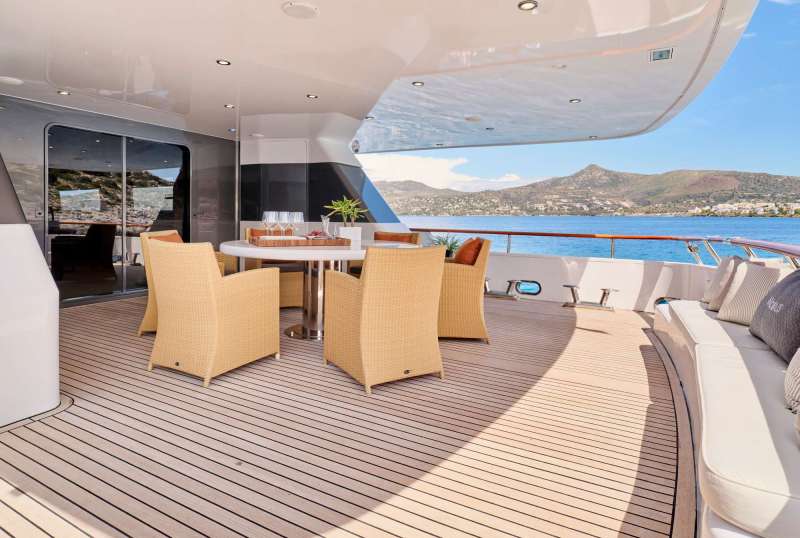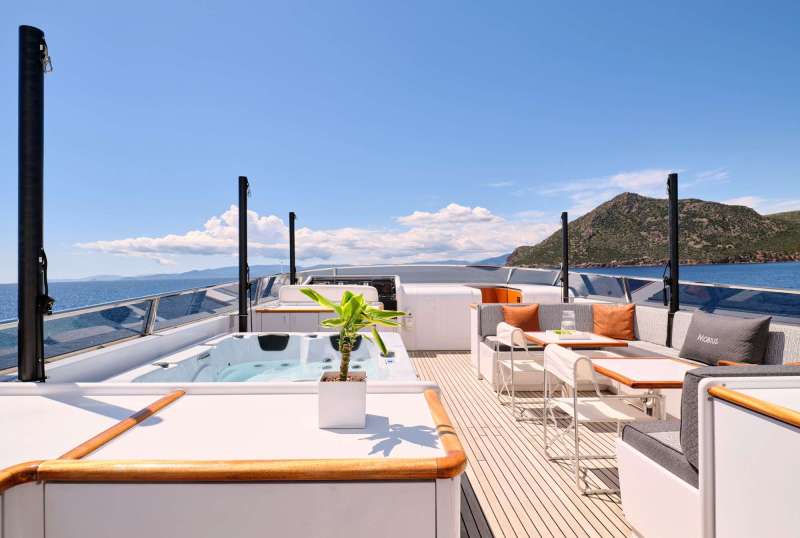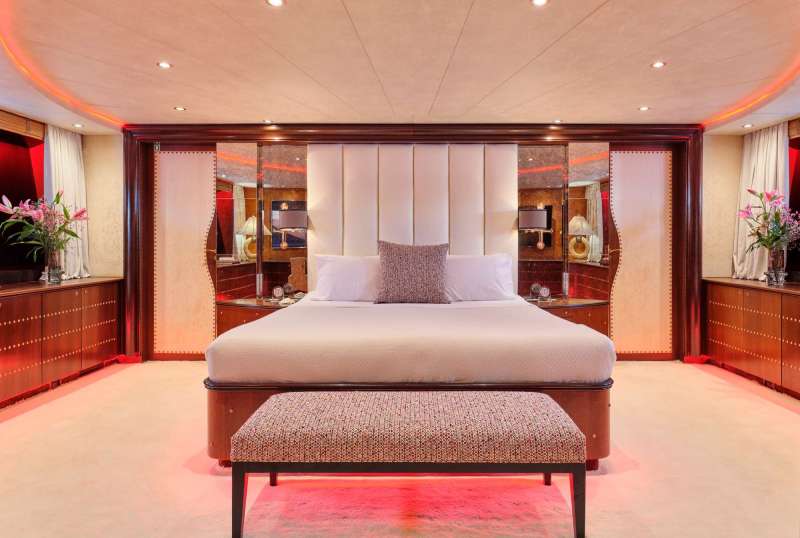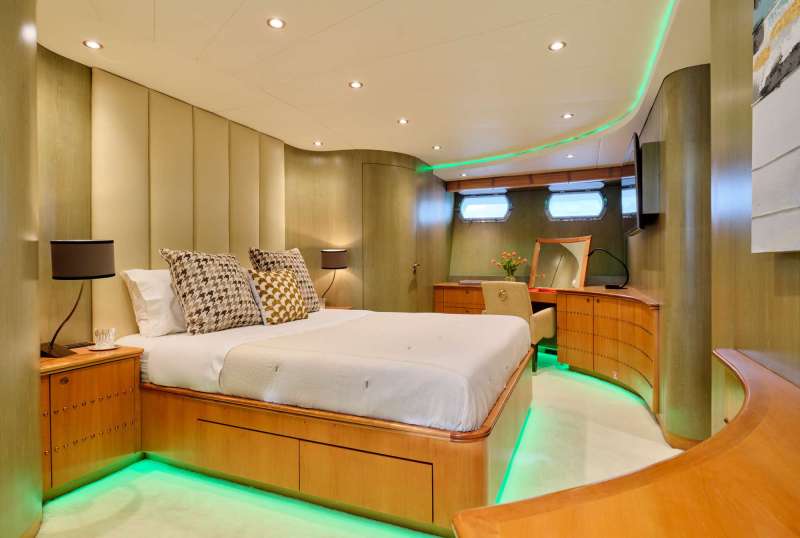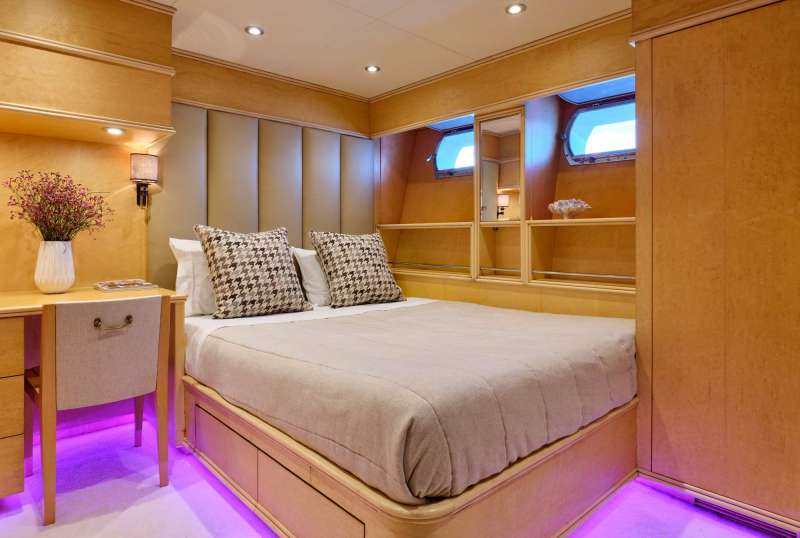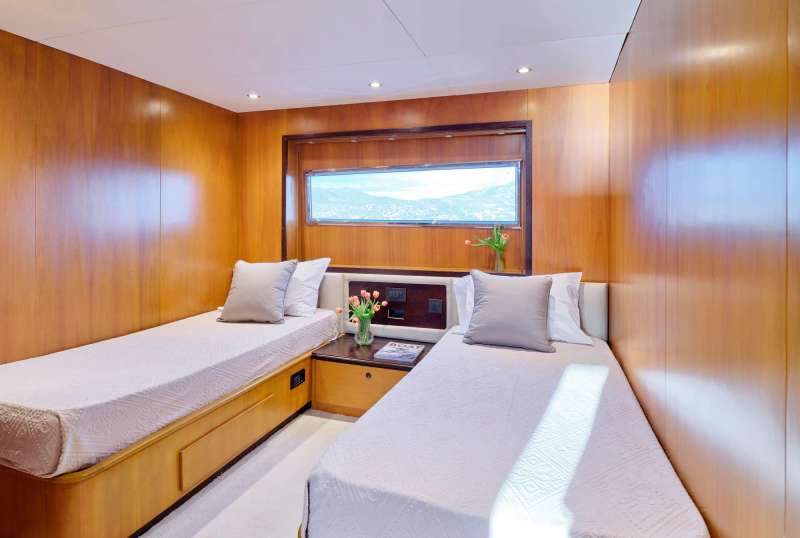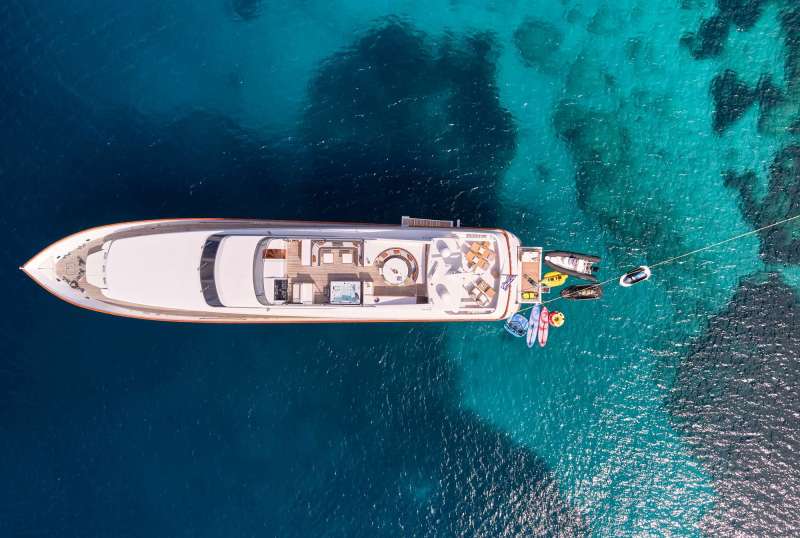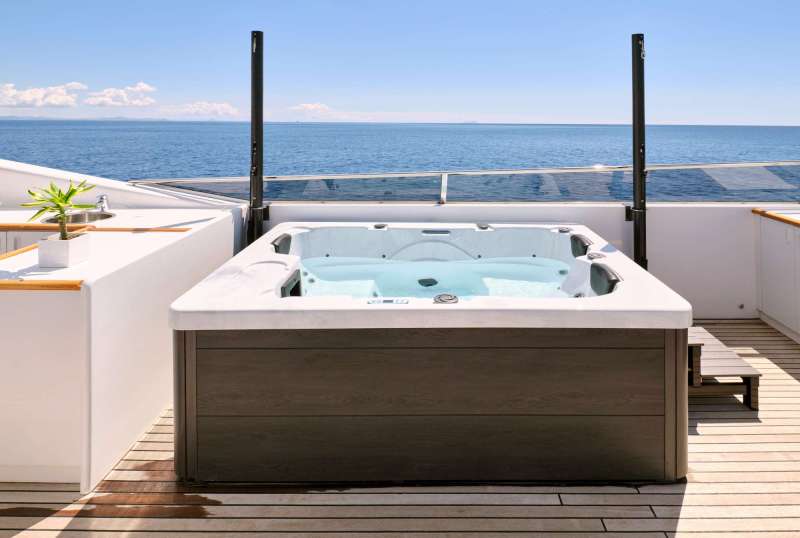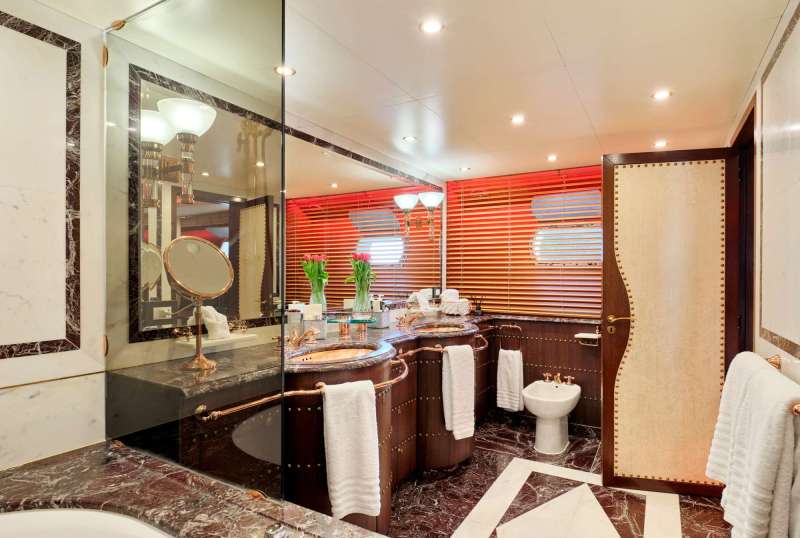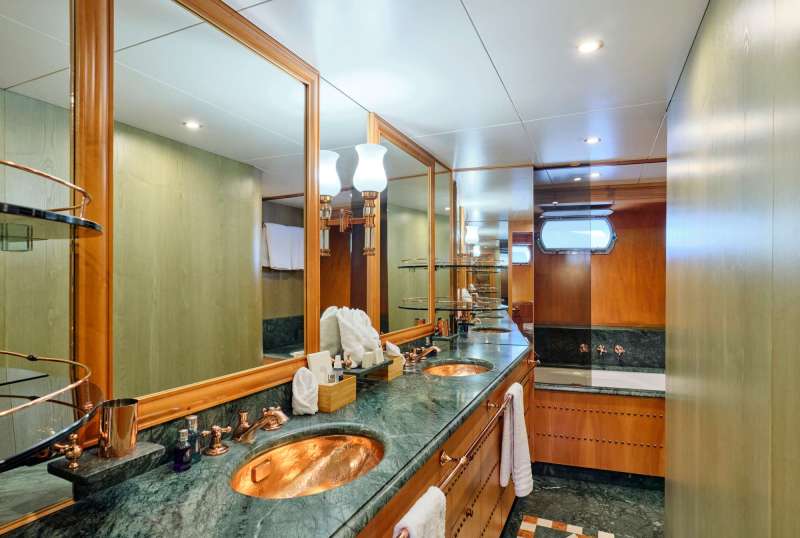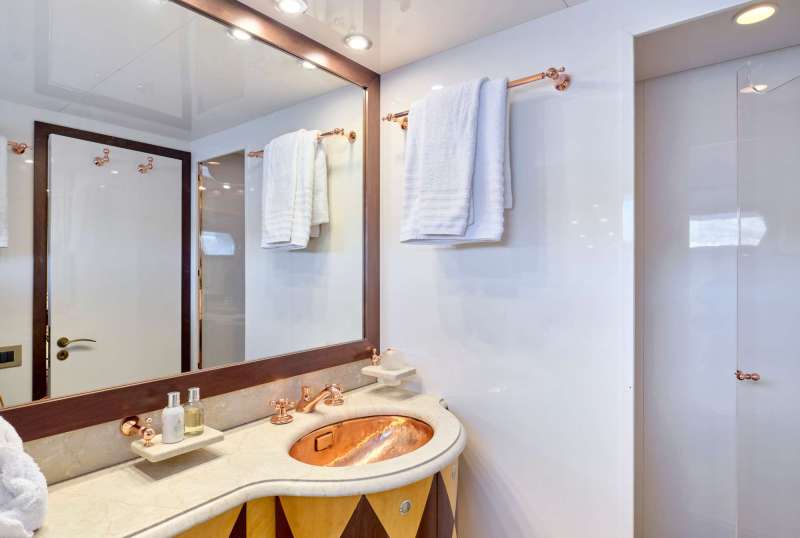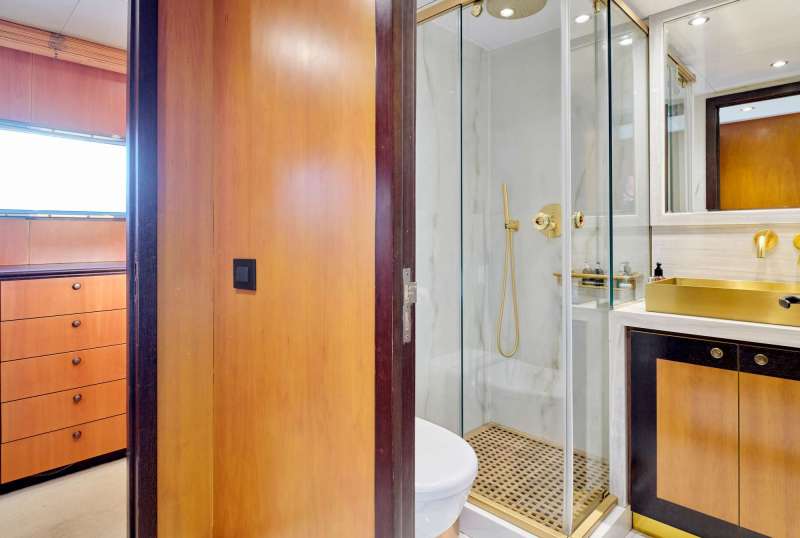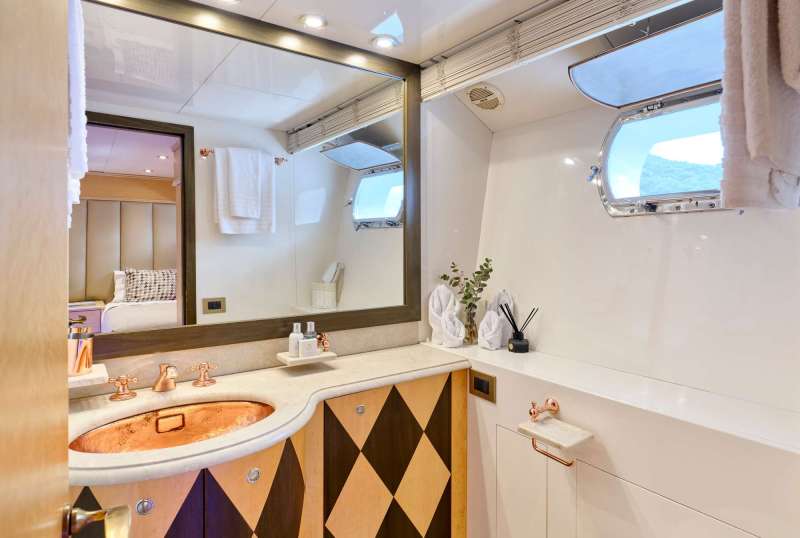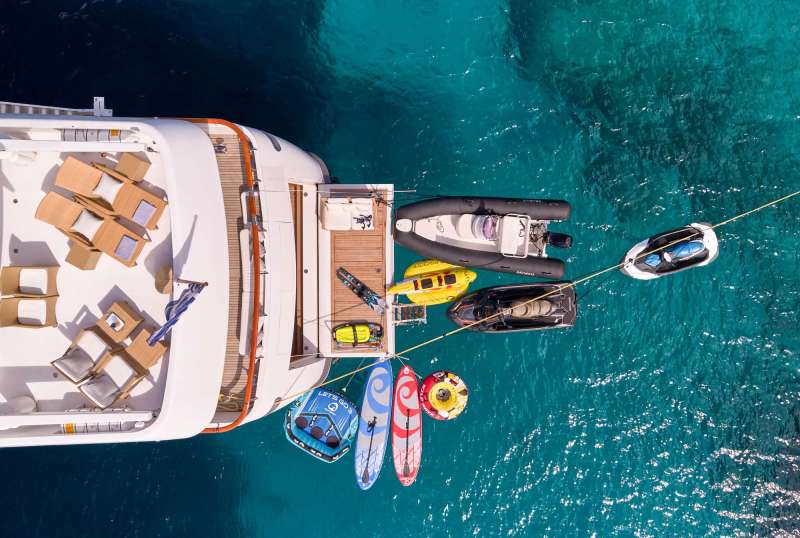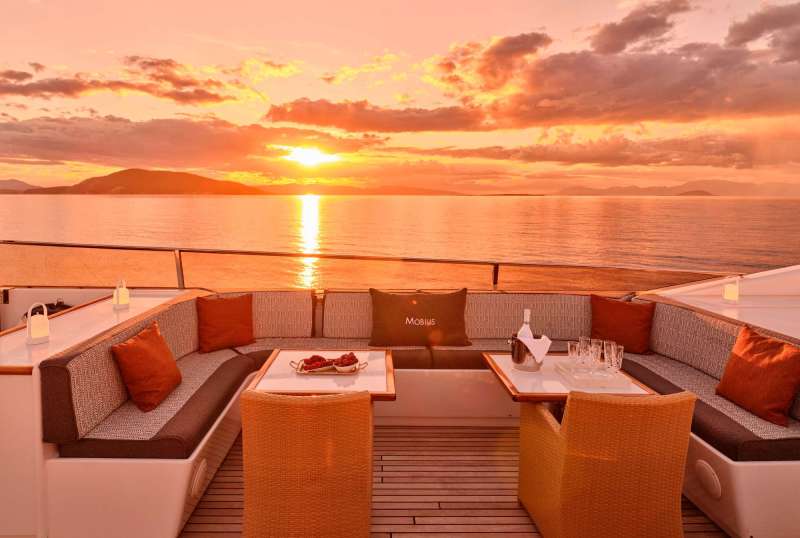 MOBIUS
From €70,000/week
5 cabins
124 ft
Cantieri di Pisa, Italy
12 guests
Refit: 2021/2022
650 Litres/Hr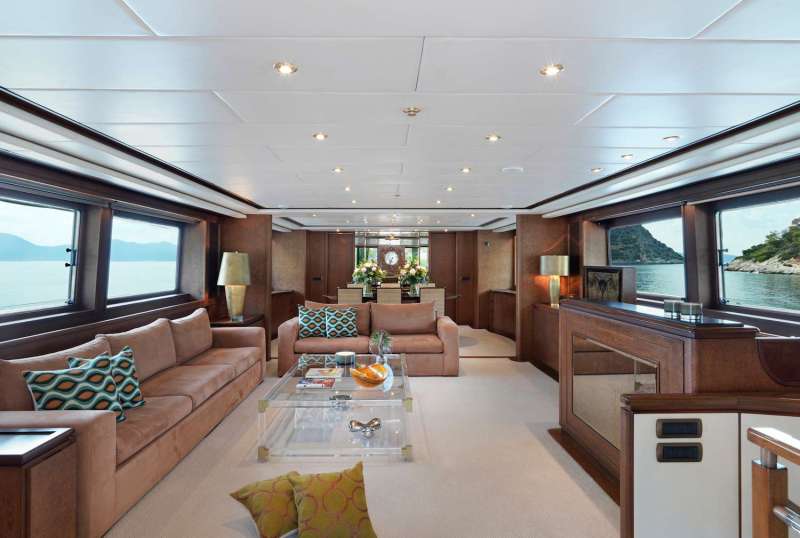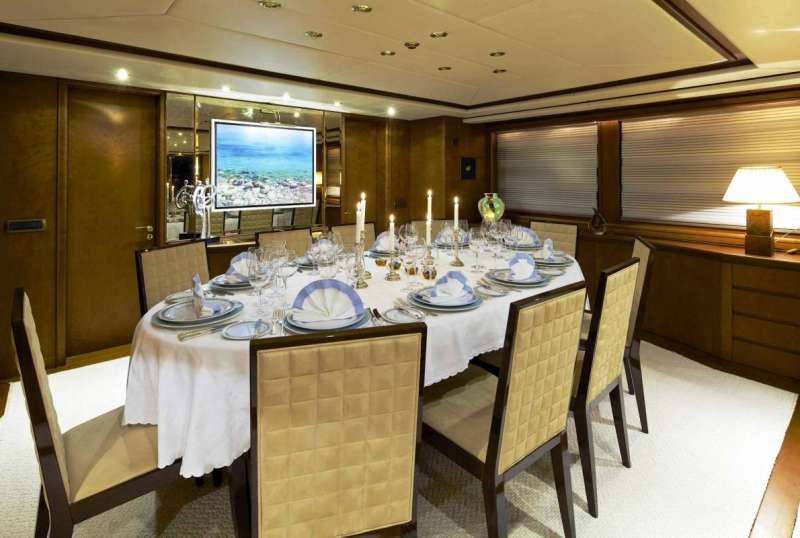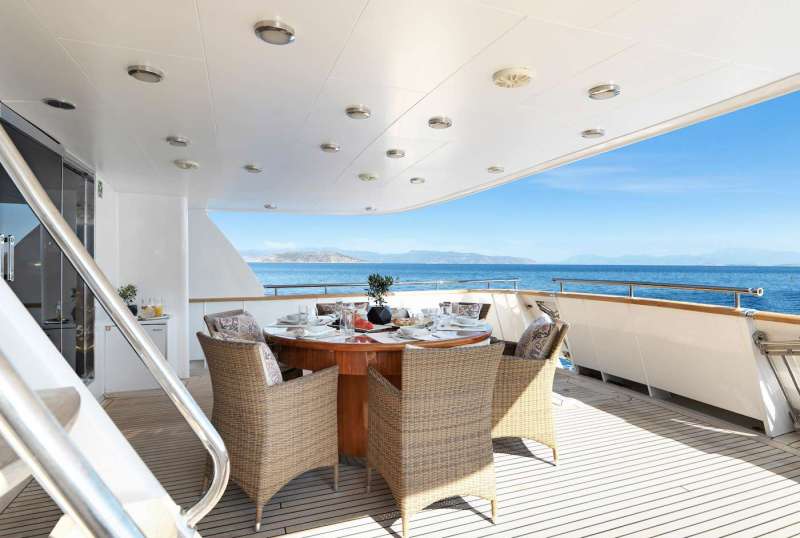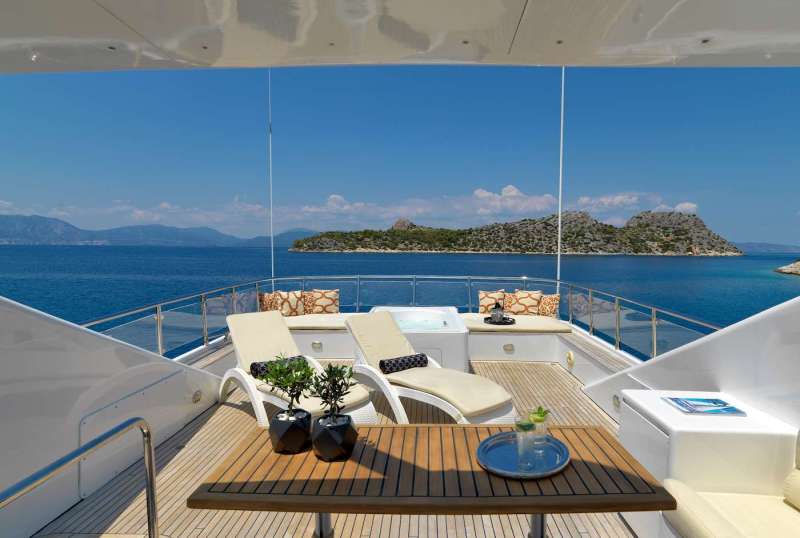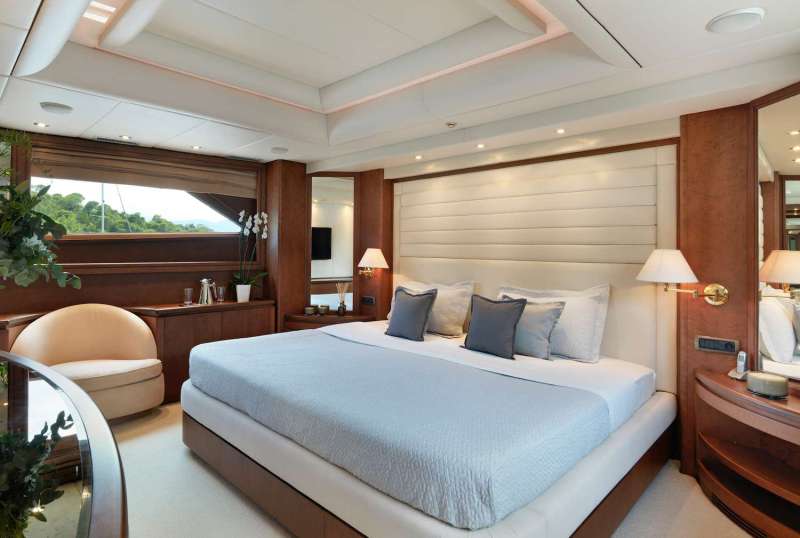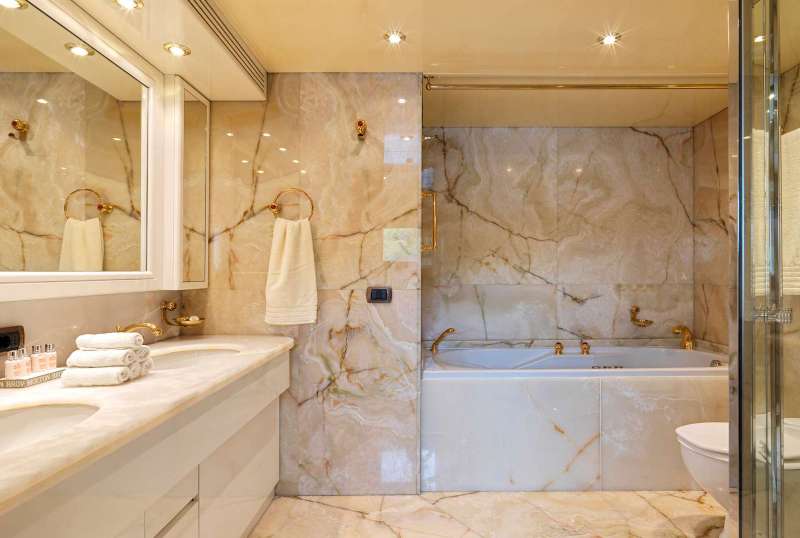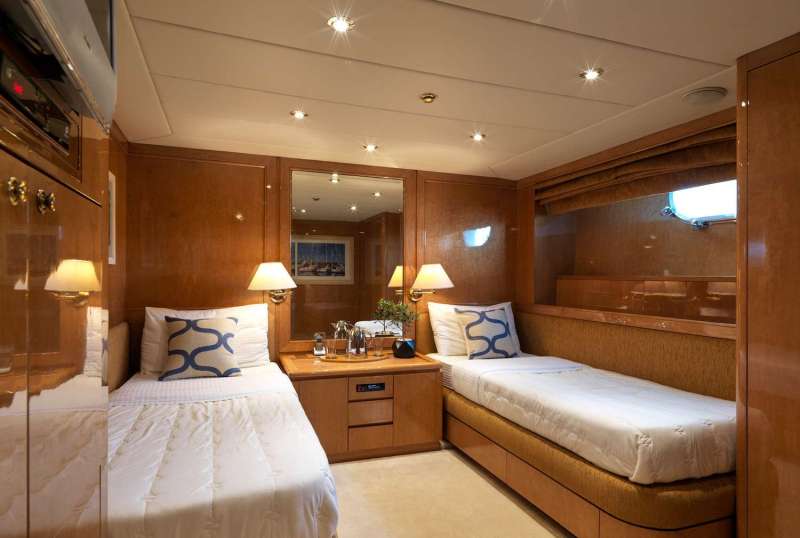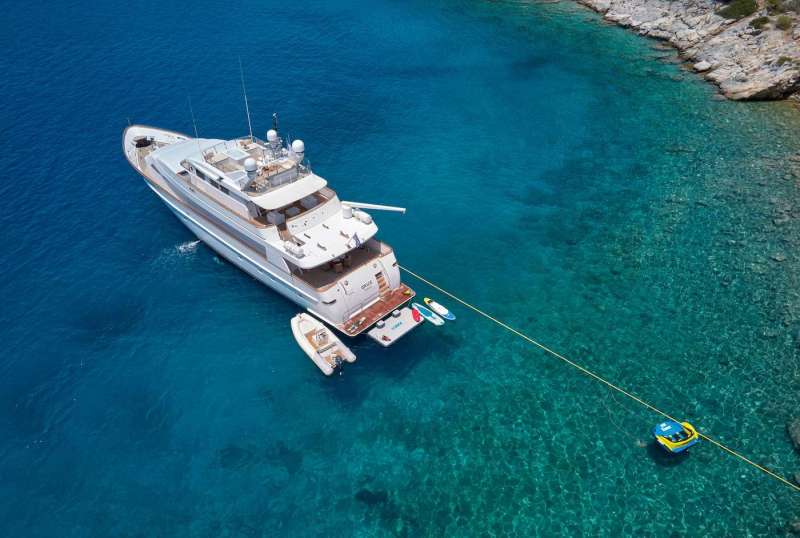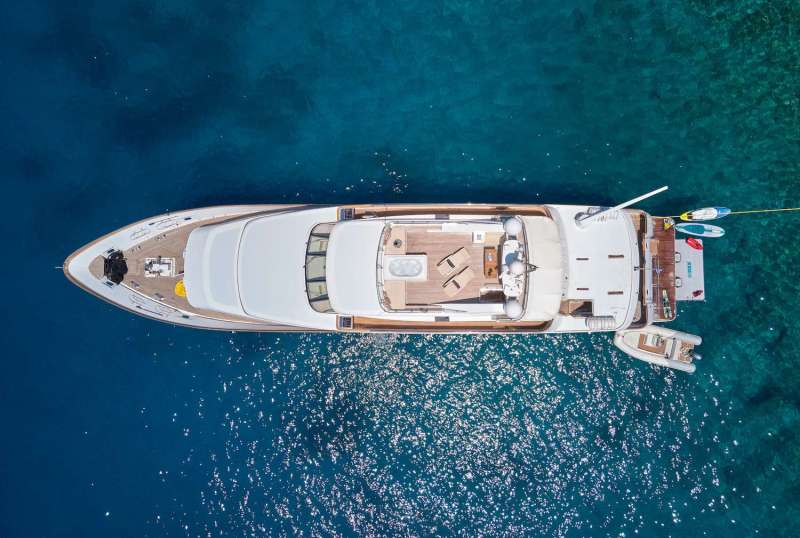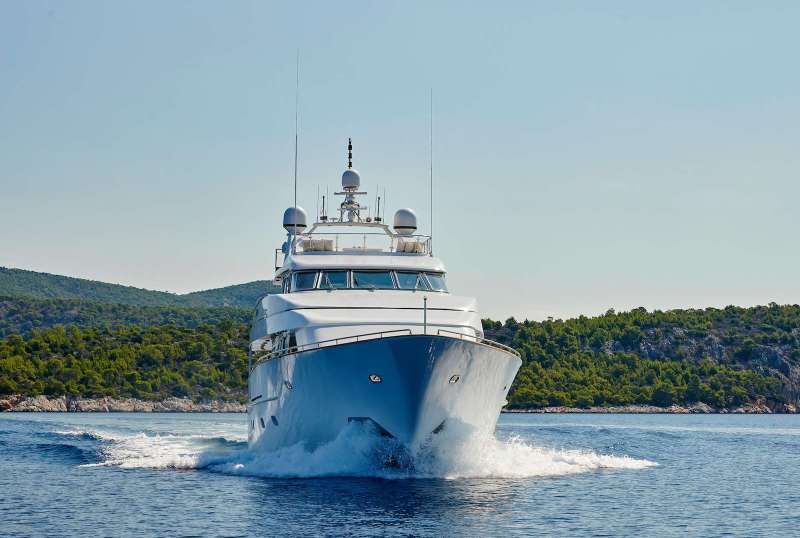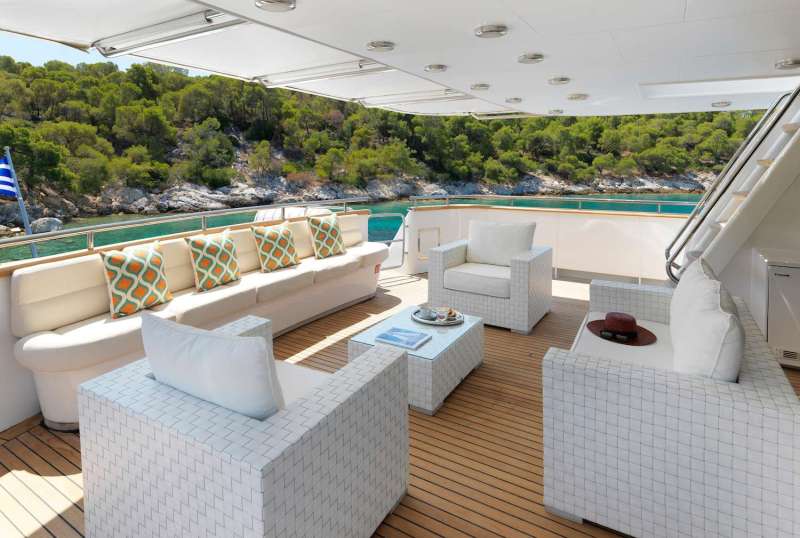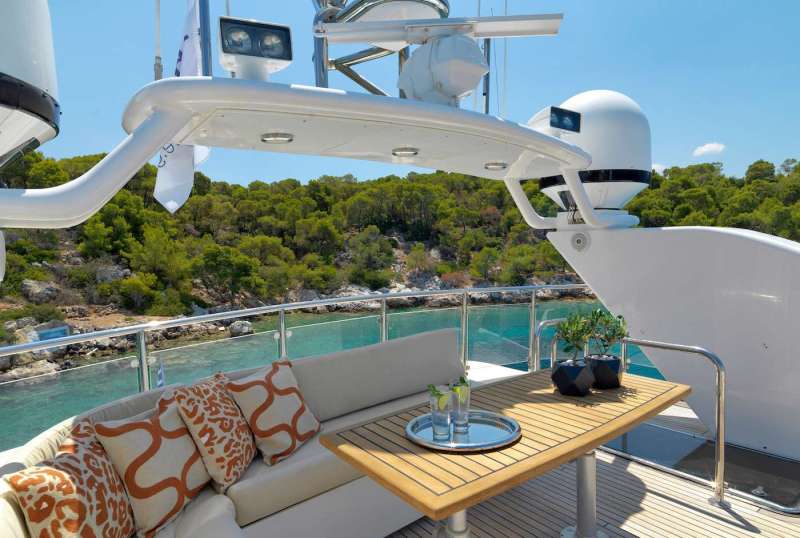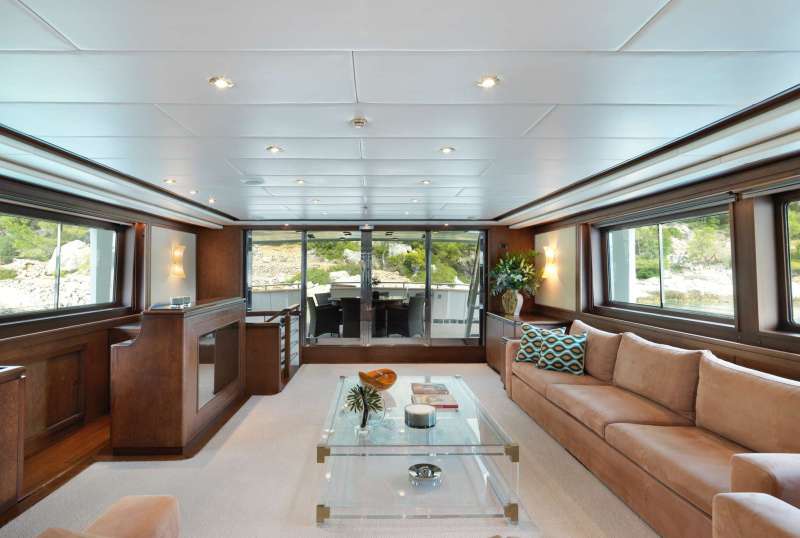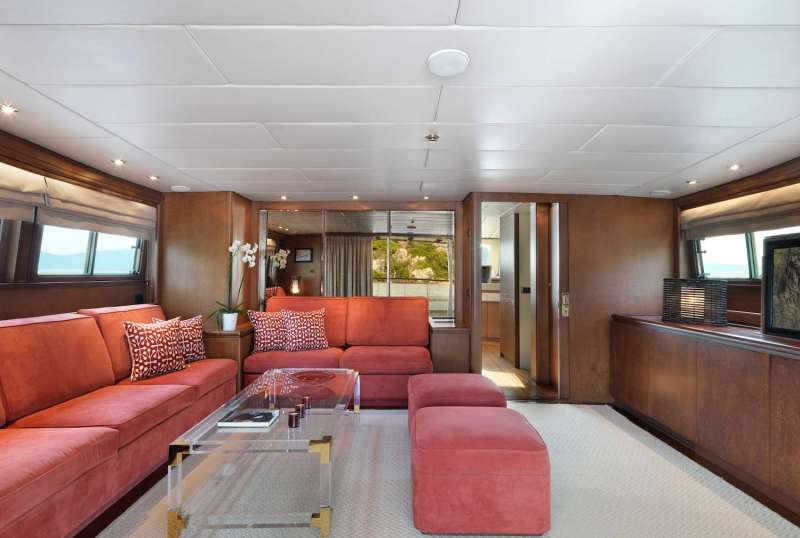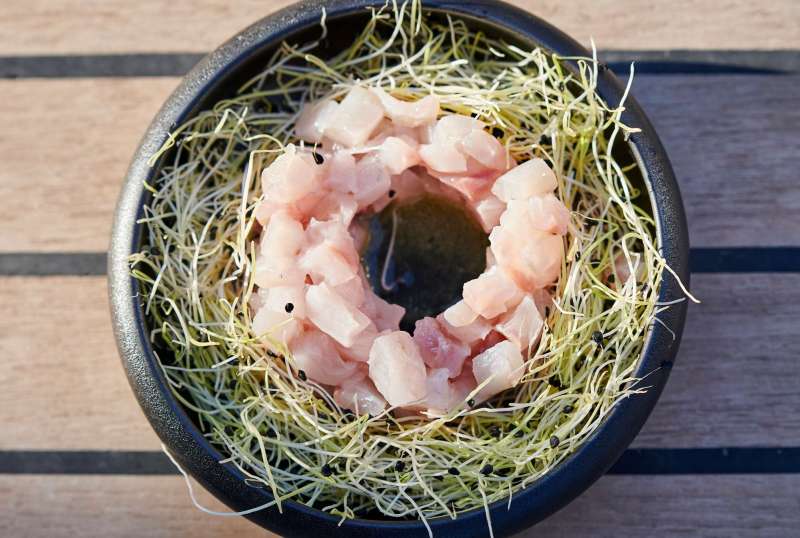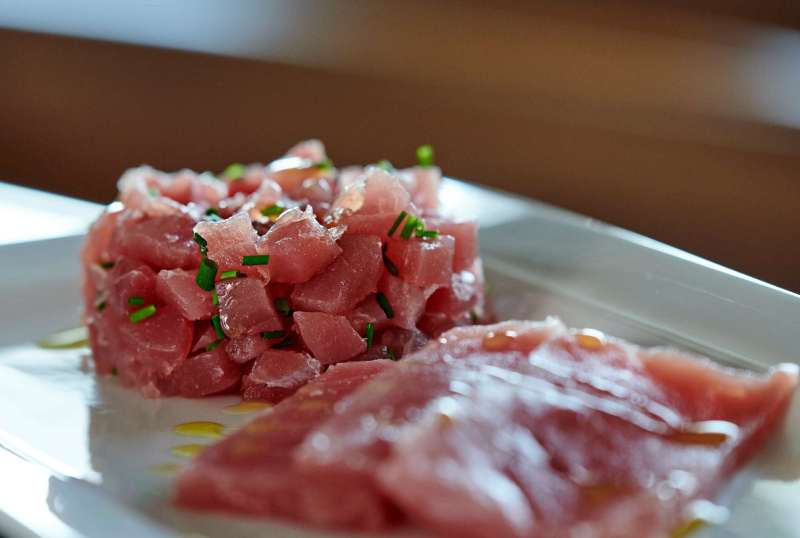 IDYLLE
From €69,000/week
5 cabins
120 ft
Benetti
10 guests
Refit: 2021
250 Litres/Hr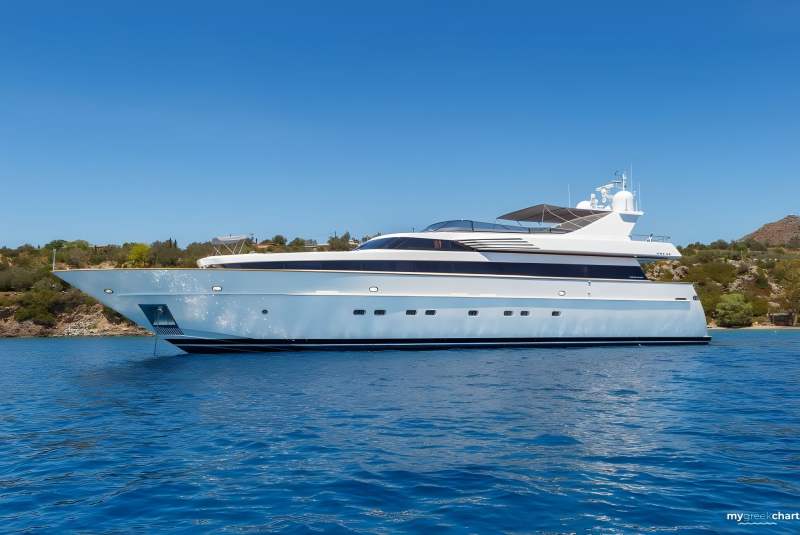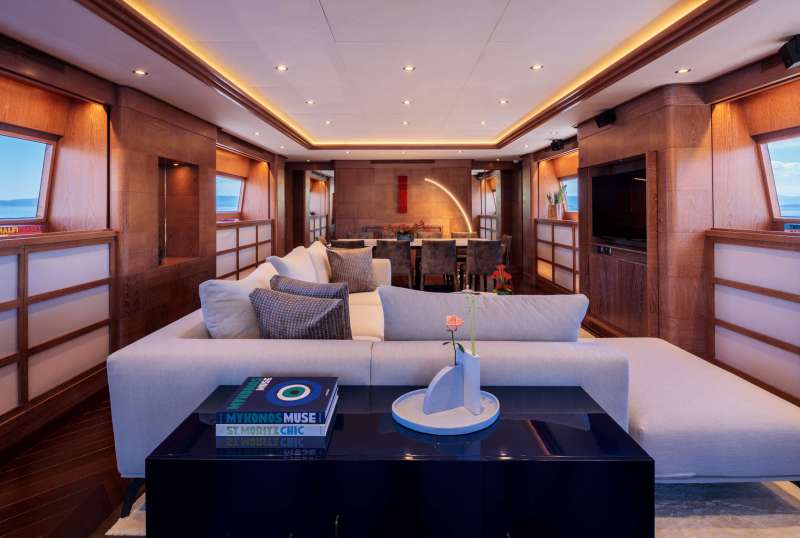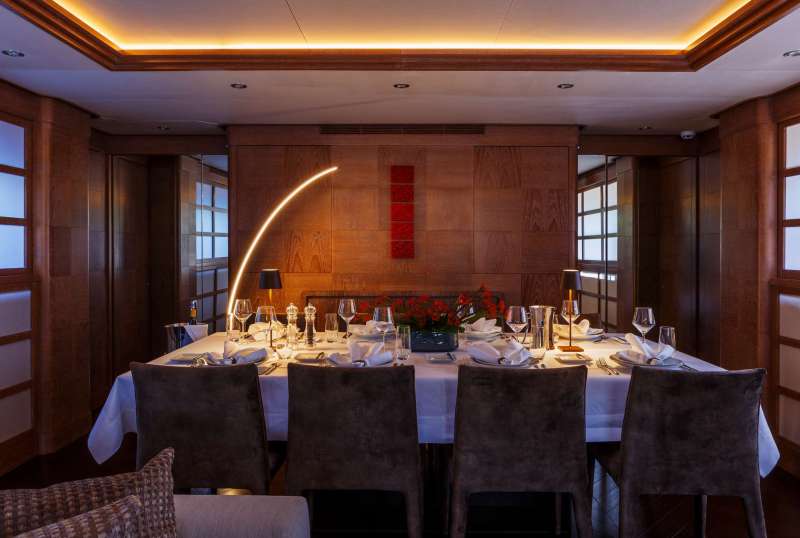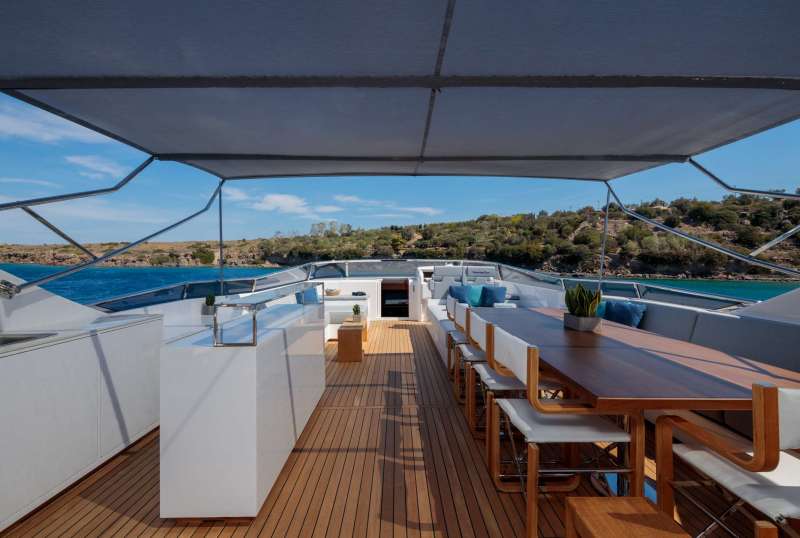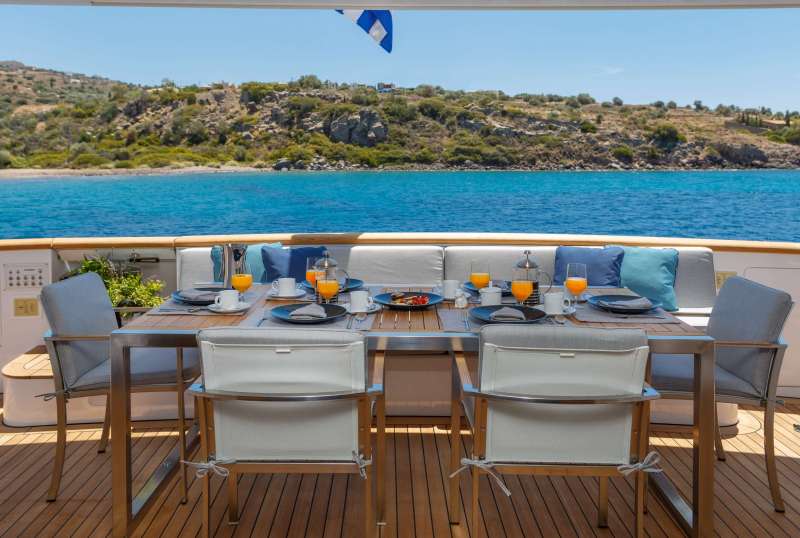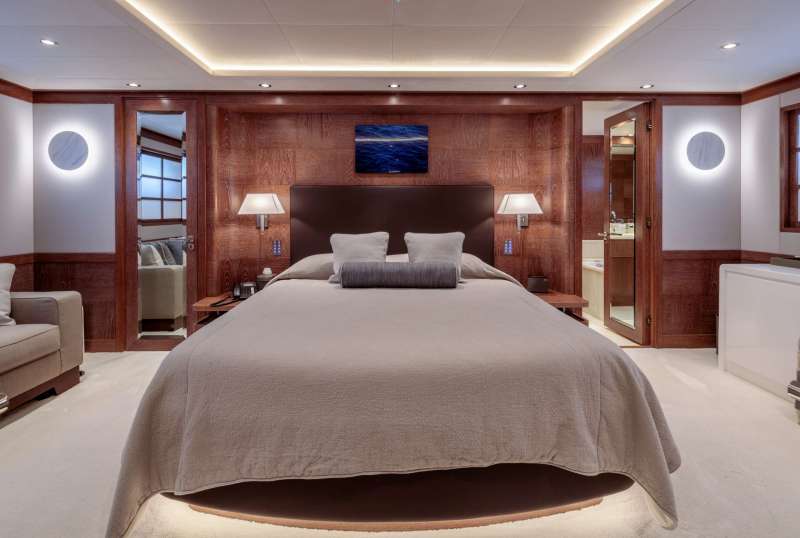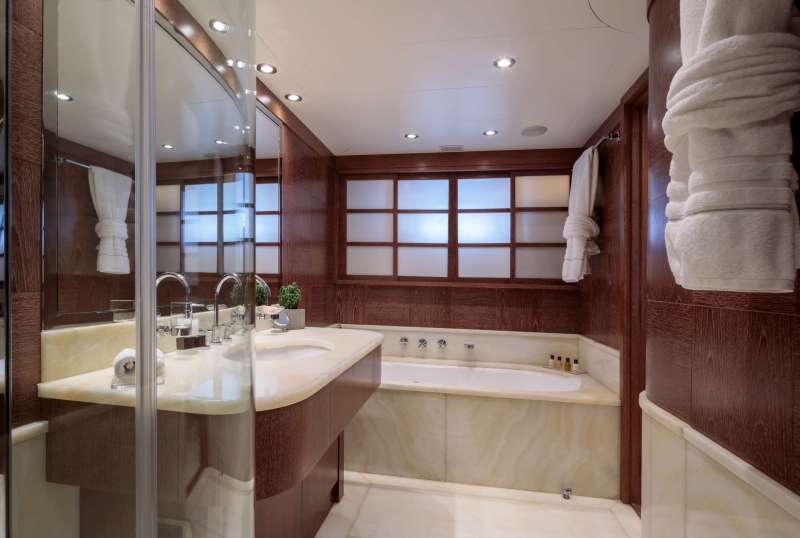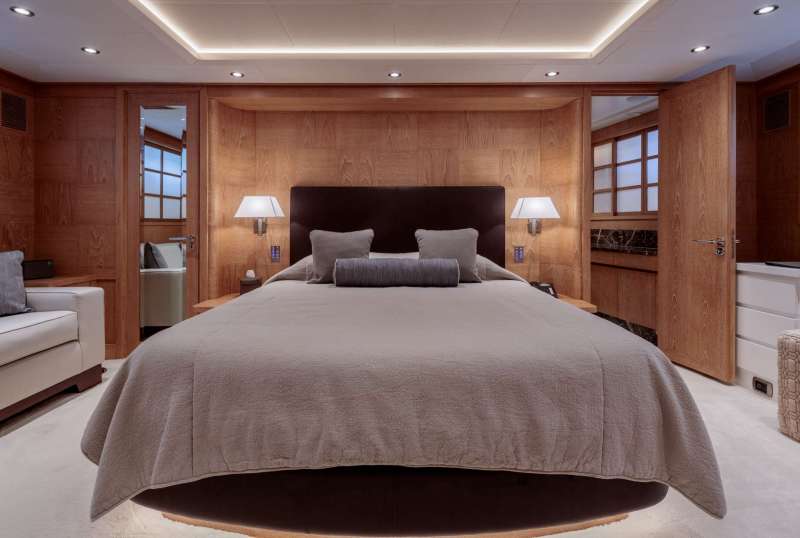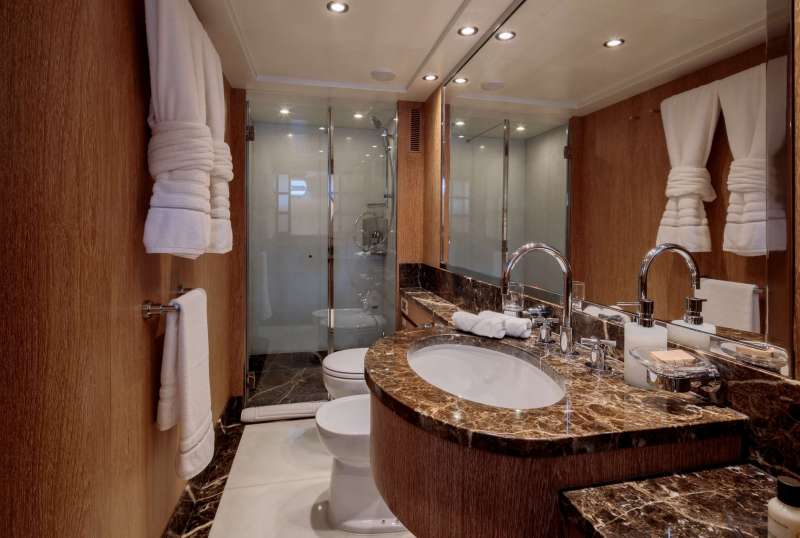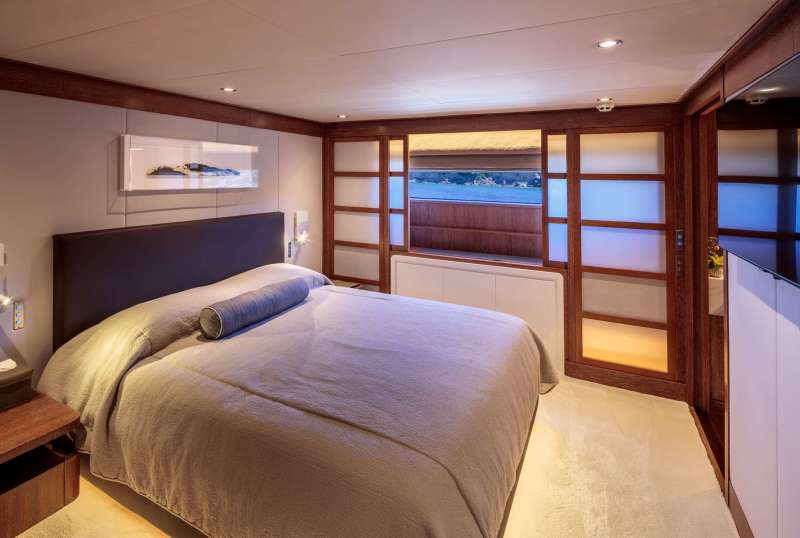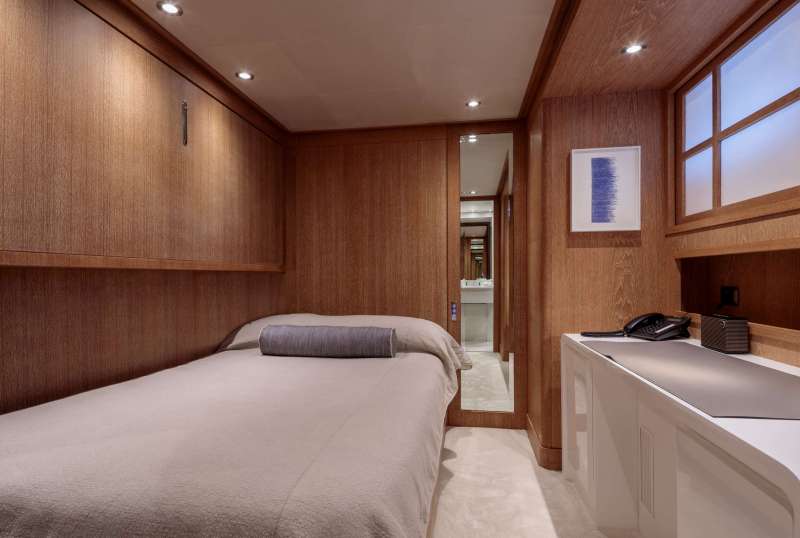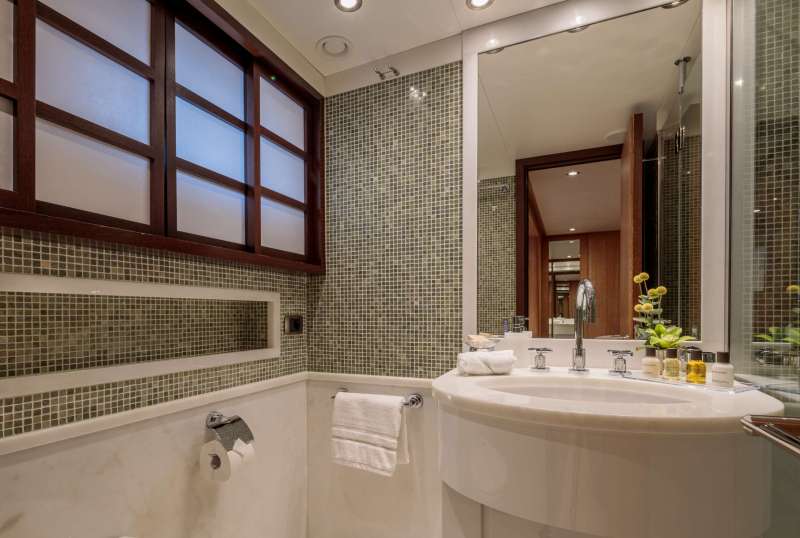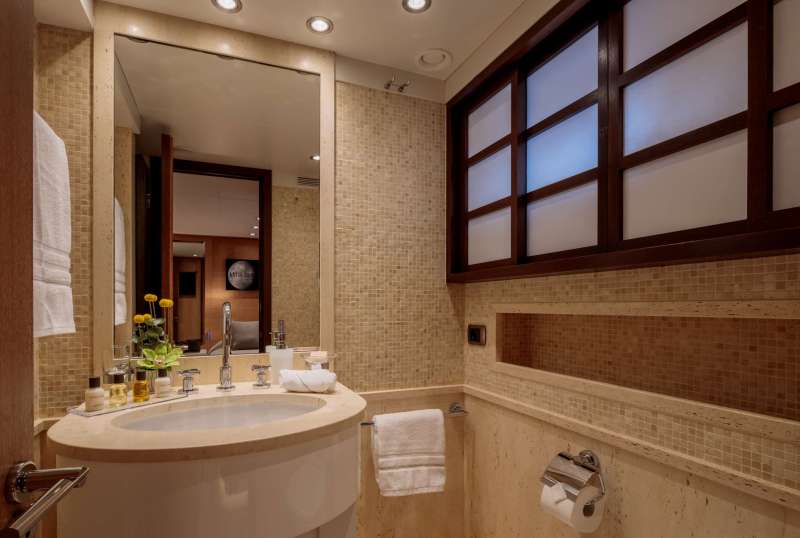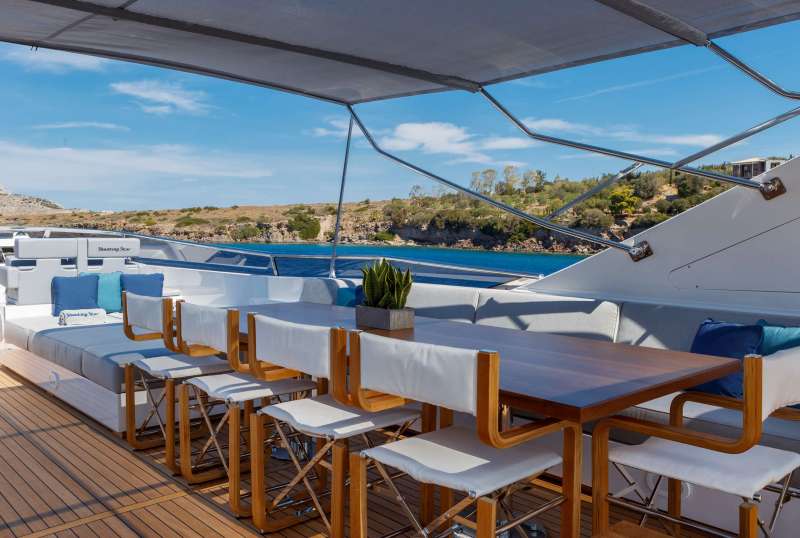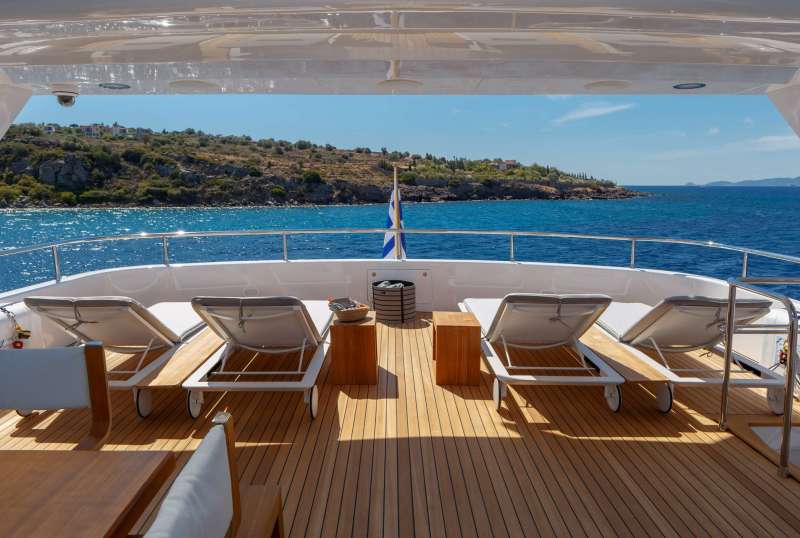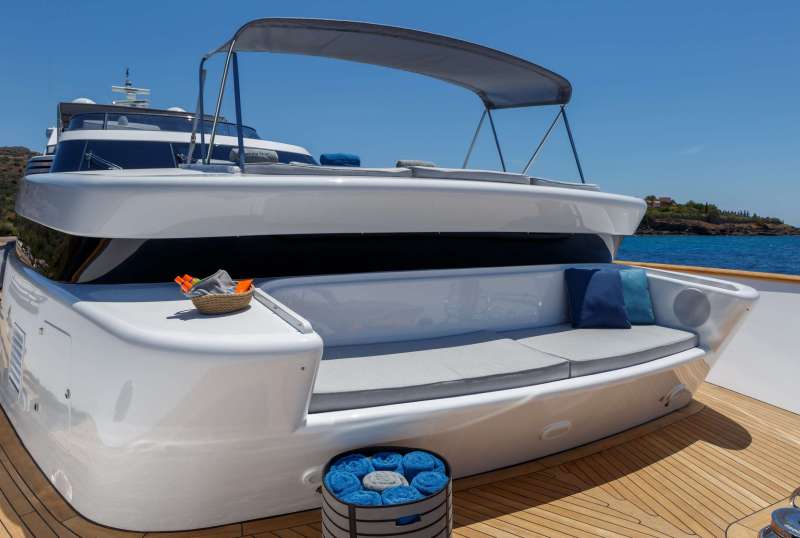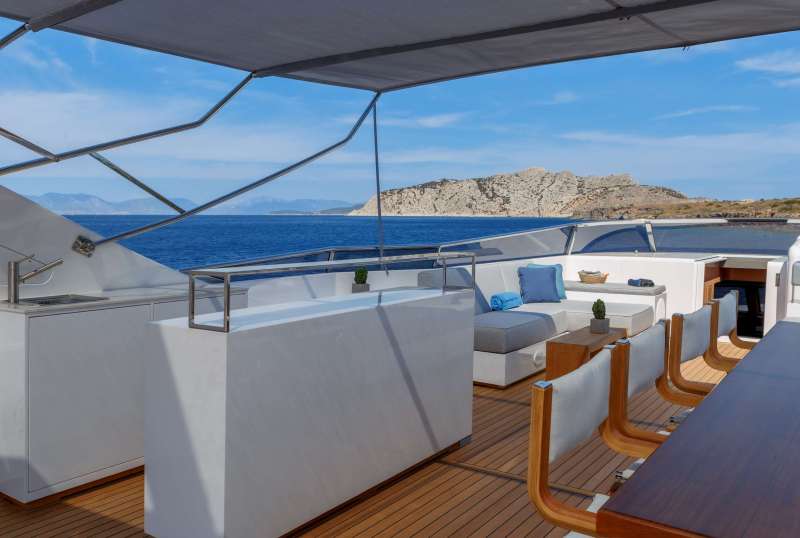 SHOOTING STAR
From €68,500/week
5 cabins
102 ft
Cantieri di Pisa, Italy
12 guests
Refit: 2021
600 Litres/Hr