Top 10 Verified & Recommended Catamaran Charter Greece!
Catamaran yacht charters are great for sailing on the Greek seas' protected waters and gentle winds. Unlike a single-hull luxury yacht charter, a catamaran has an expensive interior to house more people and drop anchor close to the stunning beaches. Since the islands are far from each other, a stable and spacious vessel ensures enough provision onboard for a 7 to 8 days charter.
Sailing Yachts or Catamaran: Which Works Better for a Greek Yacht Charter?
Greece yacht charters are full versatile vessels- sailing yachts, motor yachts, super yachts, catamarans, and power sailors. While sailing yachts are powered primarily by wind, the gentle breezes in Greece are insufficient to cover long distances within a limited time frame, such as a 7-day itinerary. If the draft is too strong, it can discomfort for the passengers- especially children, older adults, and first-time charterers.

In contrast, catamarans are particularly well-suited for sailing in Greece due to their stability and efficient performance. Catamarans have two hulls and a wider beam, which allows for more spacious interiors and increased strength on the water- ensuring a safe voyage during strong "meltemi" winds. They can often sail comfortably even in light and strong winds, making them an excellent choice for exploring the Greek islands.
Top 10 Verified & Recommended Catamaran Charters!
1. CARTOUCHE| 95 FT
Get an incredible catamaran sailing trip on CARTOUCHE- an expansive vessel whose luxurious amenities, modern aerodynamic lines, and elegant design can give superyachts a run for their money. Her expansive layout can house 8 Guests in 1 King(s), 3 Double(s). The famous naval architect Jean-Jacques Coste designed this incredible catamaran has a jacuzzi, open dining, sunbathing areas, and a master cabin where you can stargaze from the bed.

CARTOUCHE displays effortless handling and fast cruising, requiring minimal crew assistance. Her fully automated furling boom ensures safe and effortless sail reduction– meaning the guests won't feel discomfort during the sail. The crew members give their best to make guests feel at home and entertain their requests. Past guests have praised the crew's warm hospitality, expertise in discovering stunning bays, and expert support during water activities.
TOYS AND AMENITIES
CARTOUCHE's impressive toy collection can keep children and adults entertained for weeks. Her collection includes Tender Rib-eye 500, Tube, Paddle Boards, Beach Games, Inflatables (SUP/ Windsurf, sailboats, Adult Kayaks), Seabobs, Waterskis (mono & bi), Children waterskis (mono & bi), Wakeboard (Adult and children), Electric Surfboard, Electric hydrofoil, Towable 1 seat Buoys, and Noodles.

If you want to try snorkelling with your mates and capture this experience, CARTOUCHE got you covered as she has 10 snorkel gears, an underwater camera, and GO-PRO. Also, guests can try pro-finishing with the 2 rods with trolling reel, big PENN 12/0 reel, 3 rods, lures, and belts.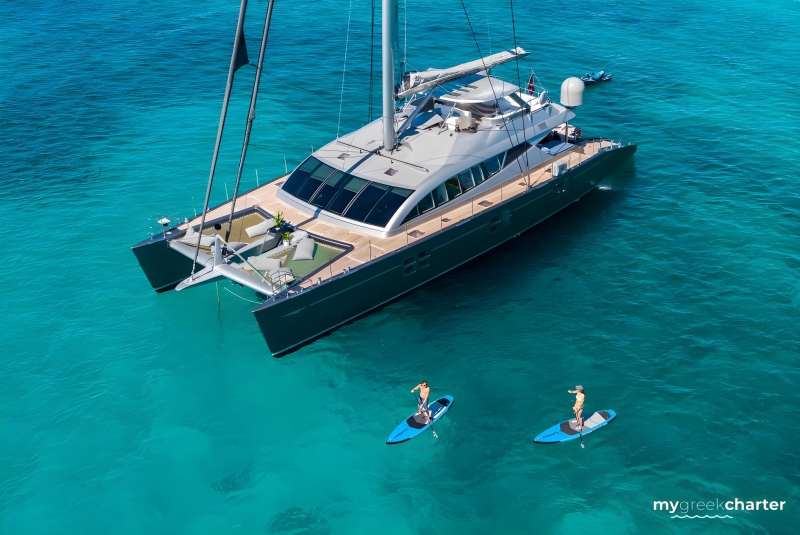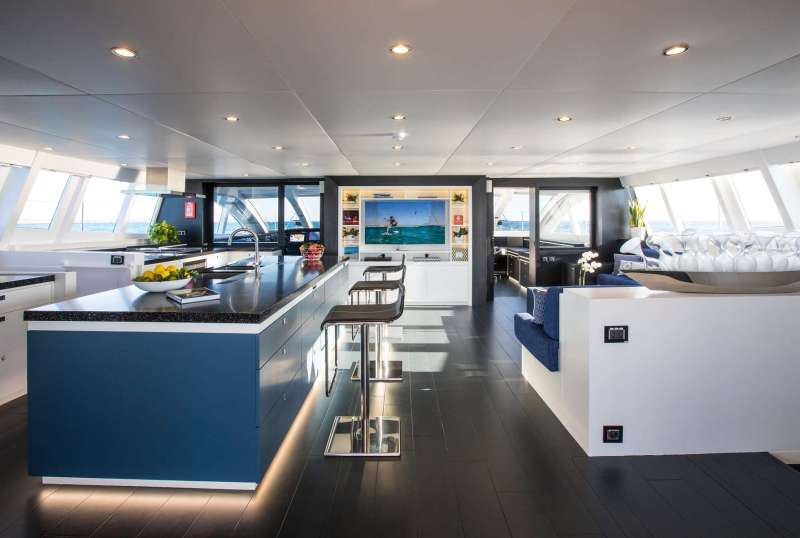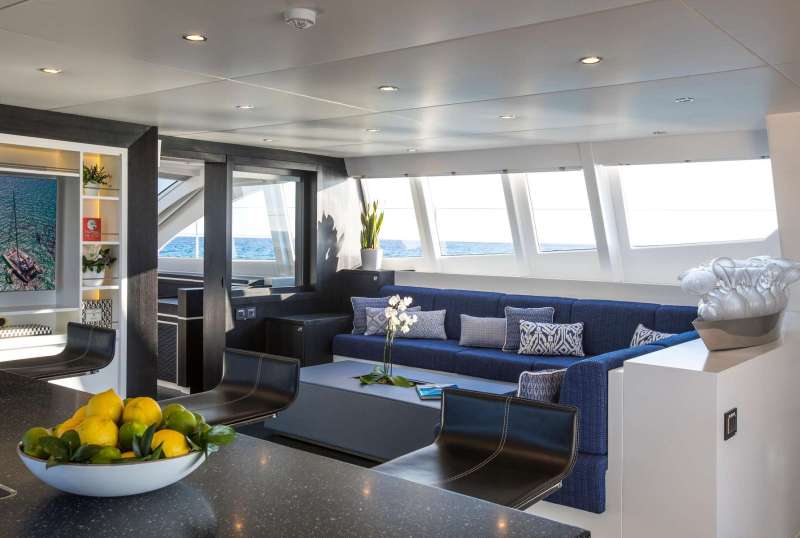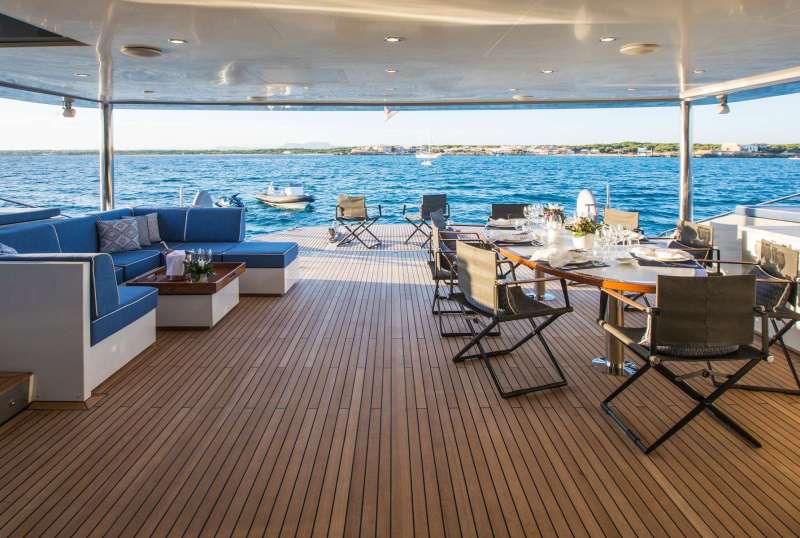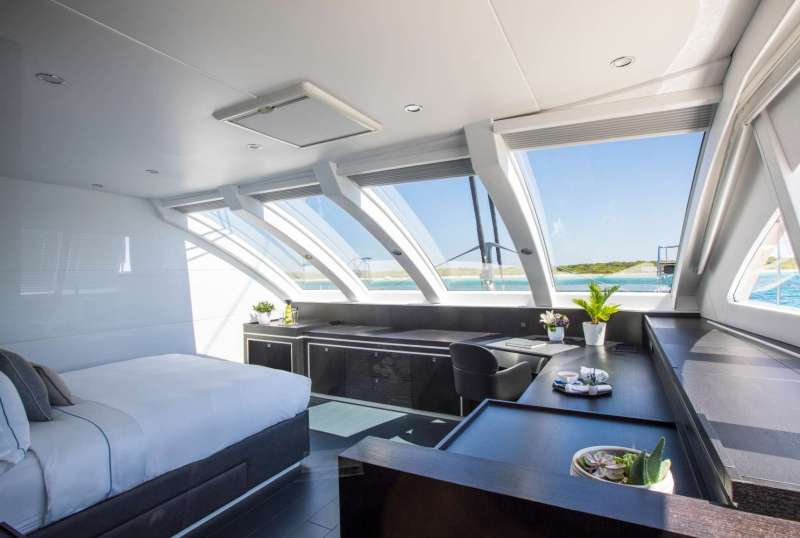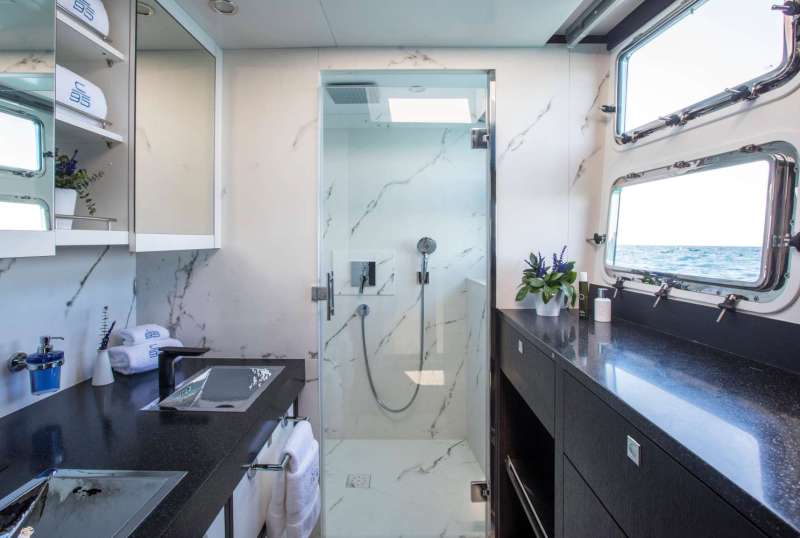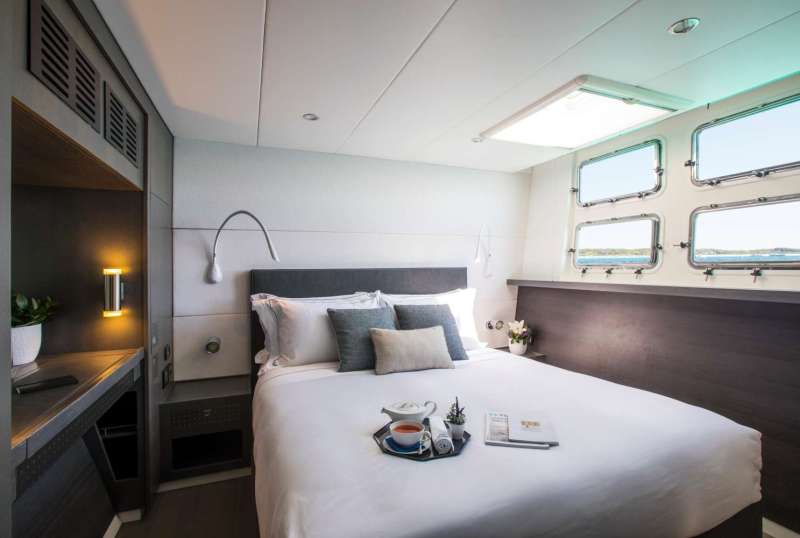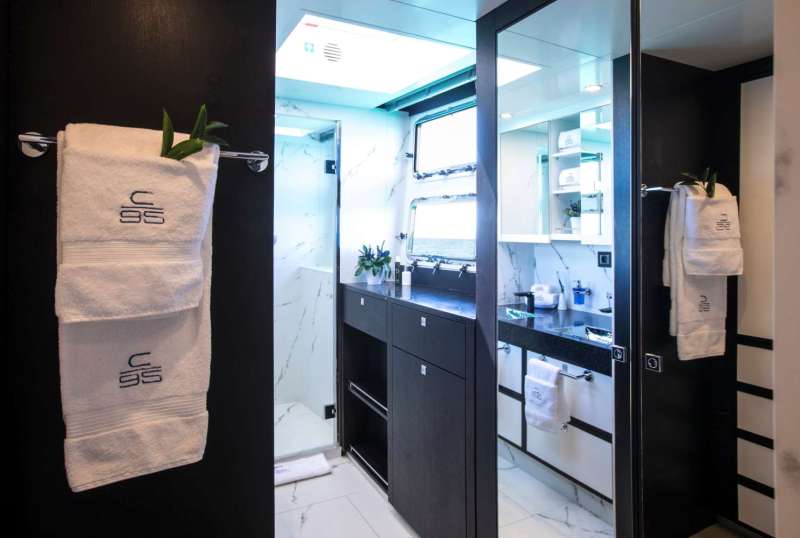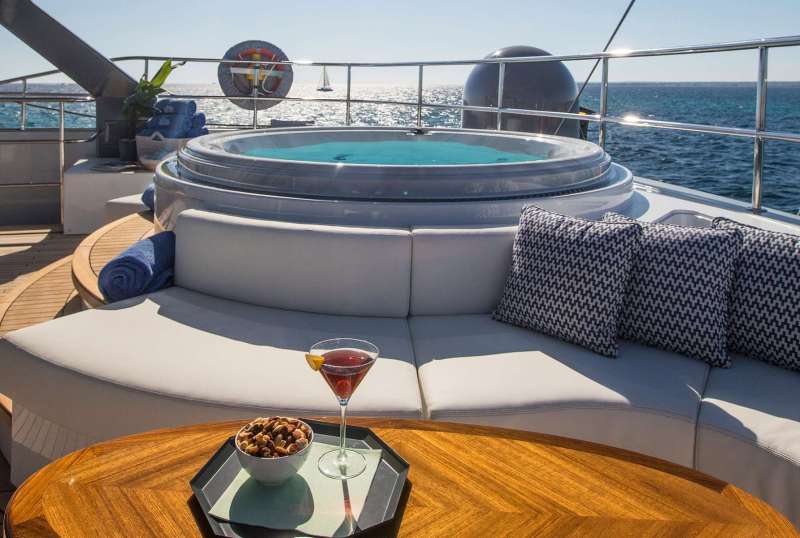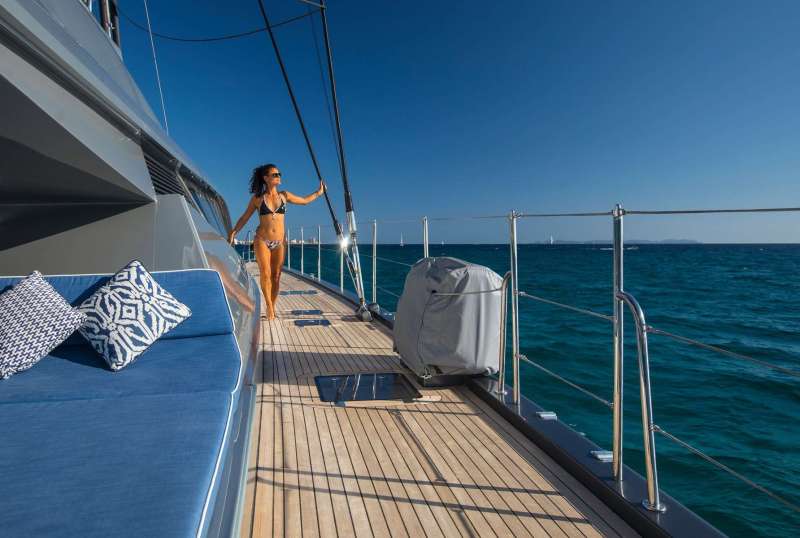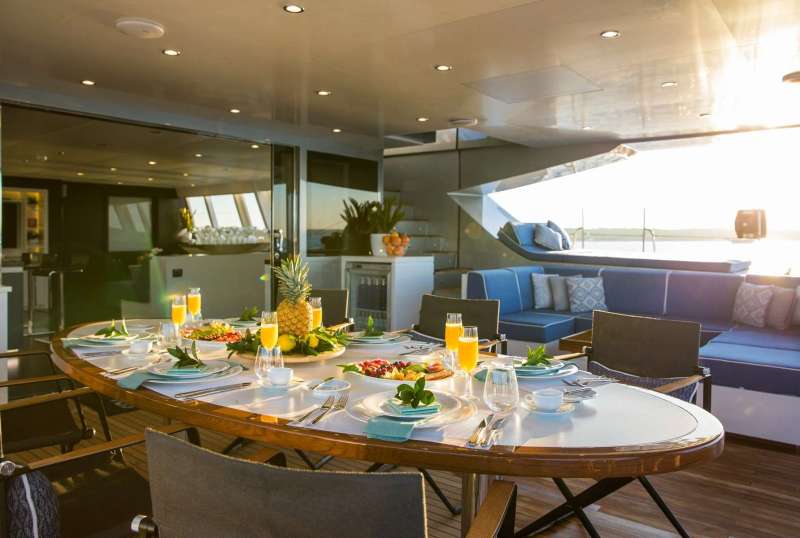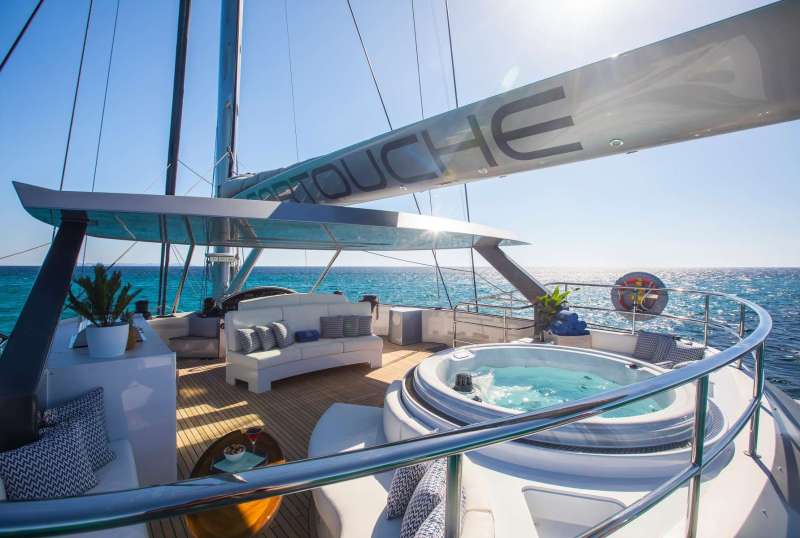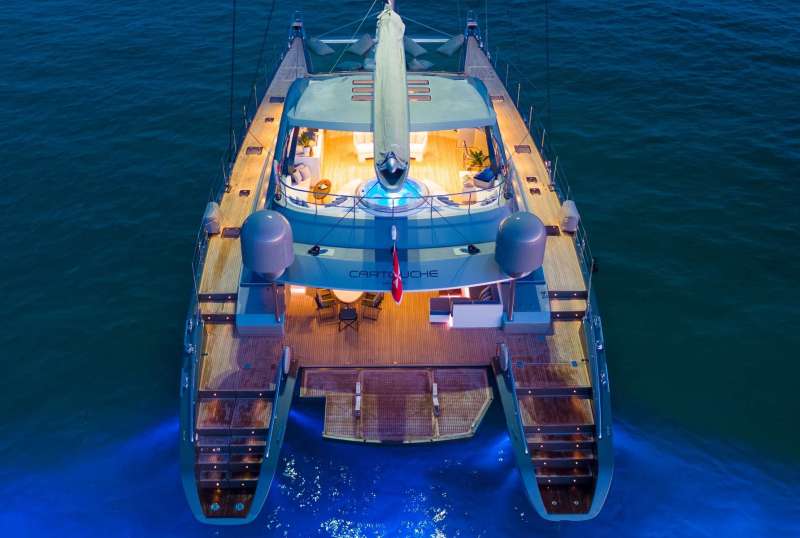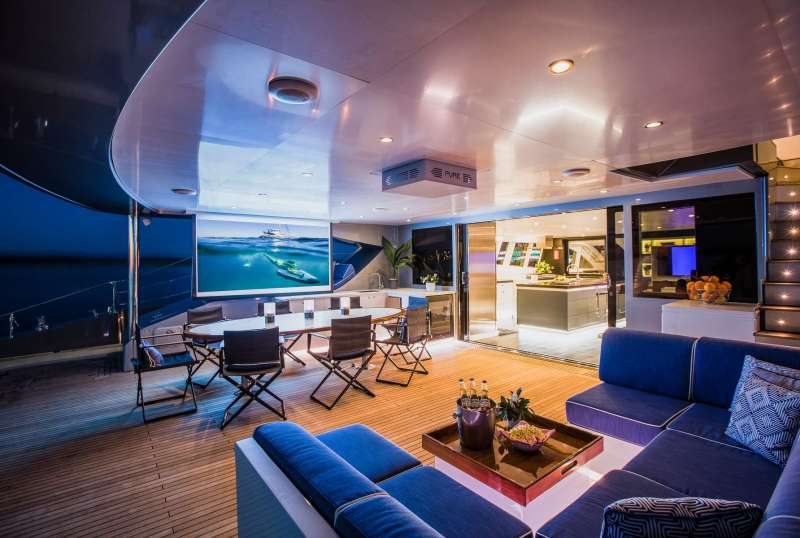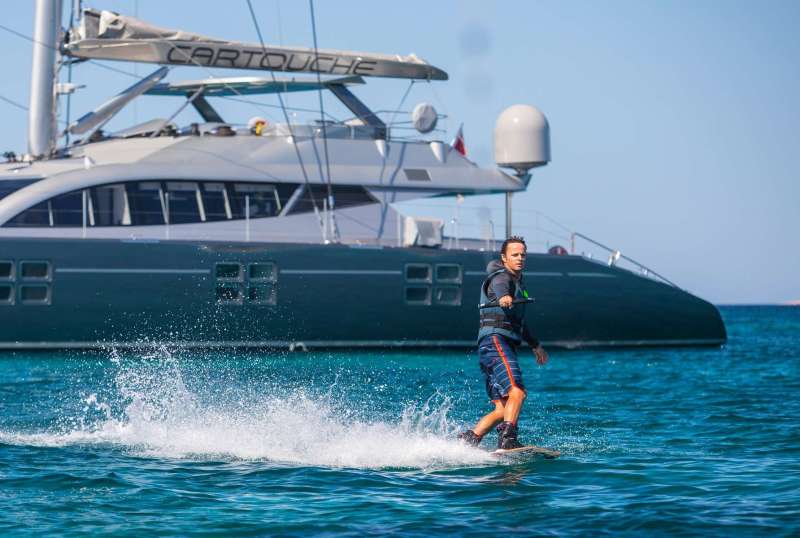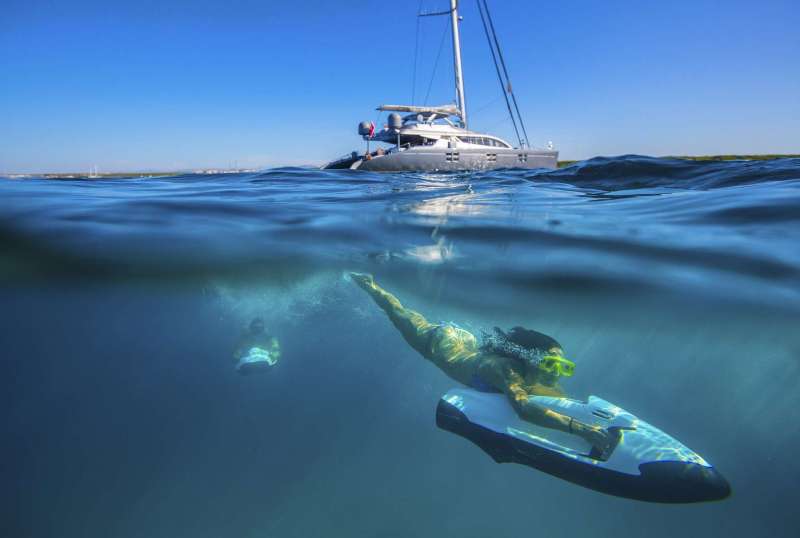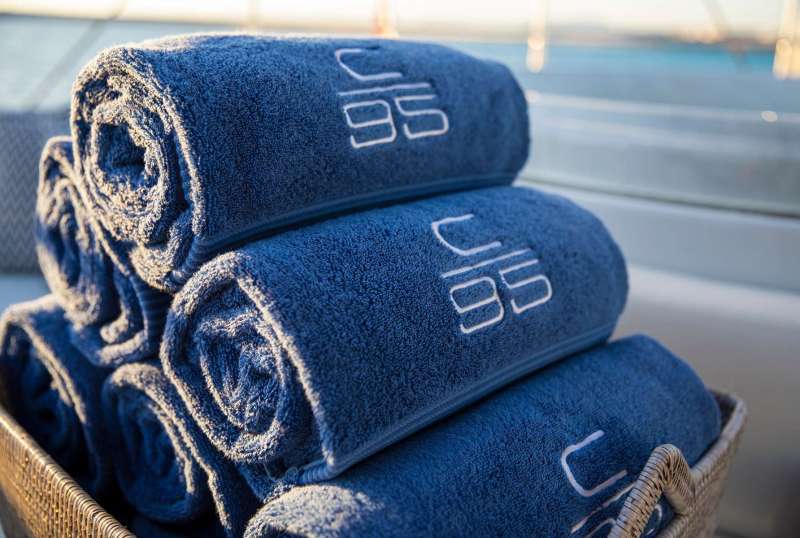 CARTOUCHE
From €60,000/week

4 cabins

95 ft

Jean-Jacque Coste

8 guests

Refit: 2017 - 2021 - 2022

20 Litres/Hr
2. GENNY|80 FT
GENNY has a calming white indoors with window walls, an open-concept design, and graceful lines with a modern edge. This beautiful catamaran with sail can host 10 Guests in 5 Queen(s) suites. Her generous outdoor spaces include aft dining, flybridge lounge with shade, bbq area, and deck shower. GENNY's central lounging space has a panoramic view that stretches to the bow terrace and cockpit.

GENNY welcomes pets and provides amenities such as toys and convenient laundry facilities, making it a perfect choice for a family vacation. Captain Giampiero, a highly experienced Italian sailor with two decades of navigating the Mediterranean Sea, prioritizes safety while ensuring guests enjoy the ultimate sailing adventure. The caring team will ensure guests have a unique experience on the islands, sudden excursions, and diverse meals from Mediterranean cuisine.
TOYS AND AMENITIES
GENNY's Axopar 37 is available for guest service, while the Sun Marine 12′ Open Tender caters to crew services. Guests can enjoy a variety of water toys and equipment: SUP, SeaΒob, wakeboard, water ski for adults, a floating couch for( 8 passengers), an inflatable donut (3 passengers), Fliteboard, kayak, Sea wings, snorkeling gear, and baby life jackets.

With multiple pieces available for each water toy, guests can fully indulge and make the most of their charter in Greece.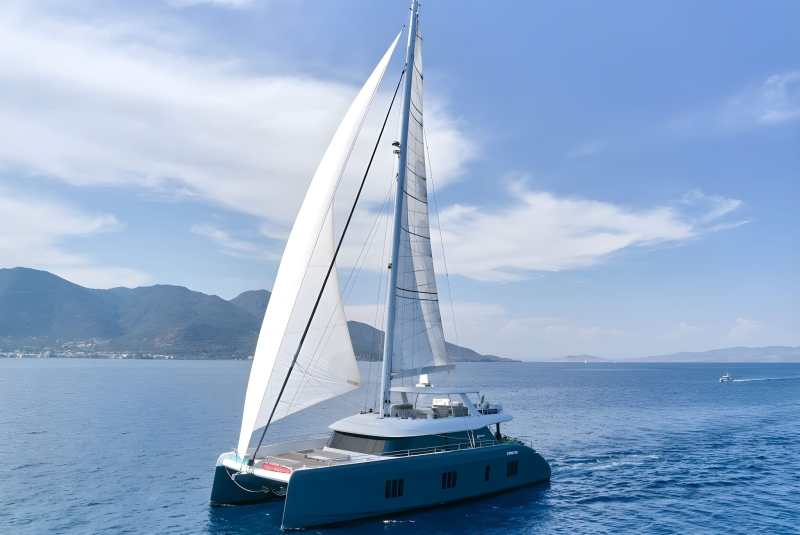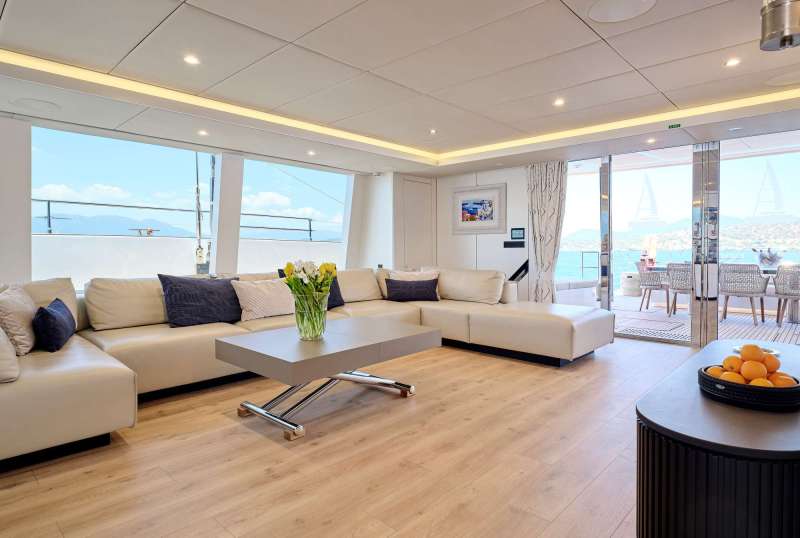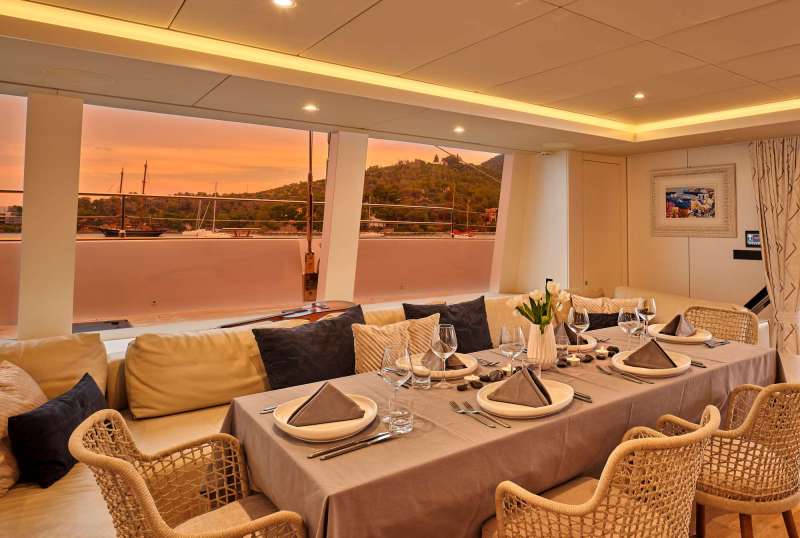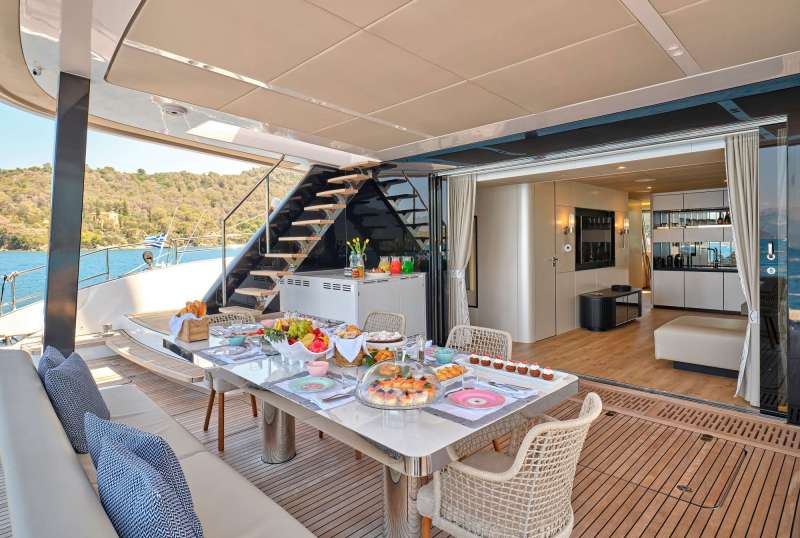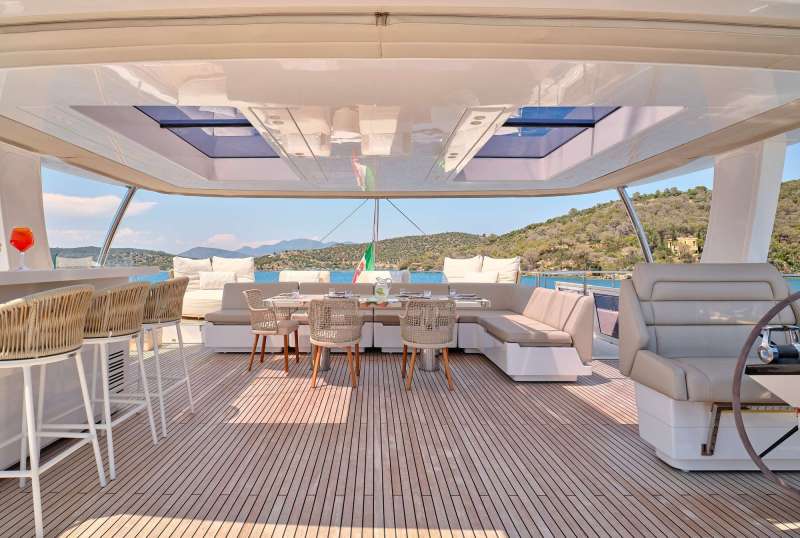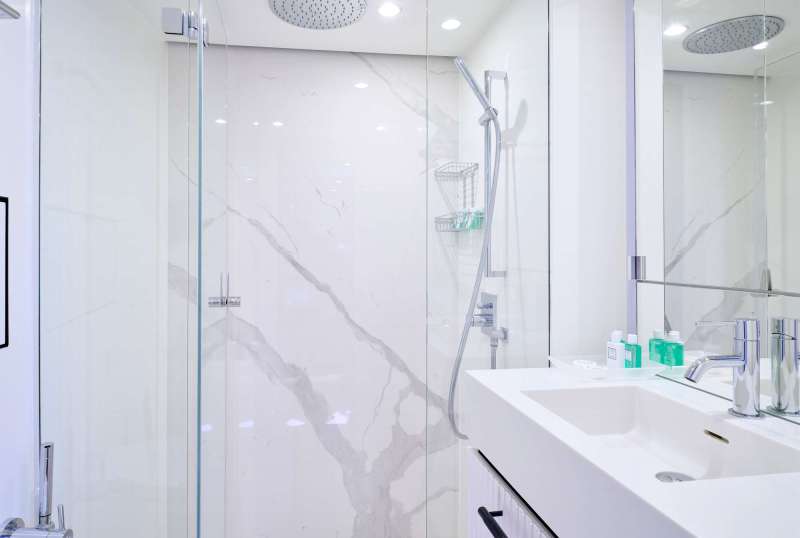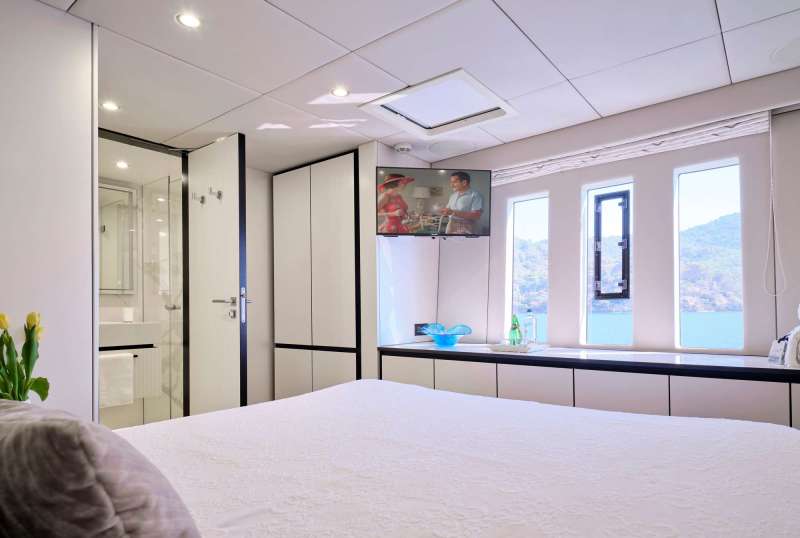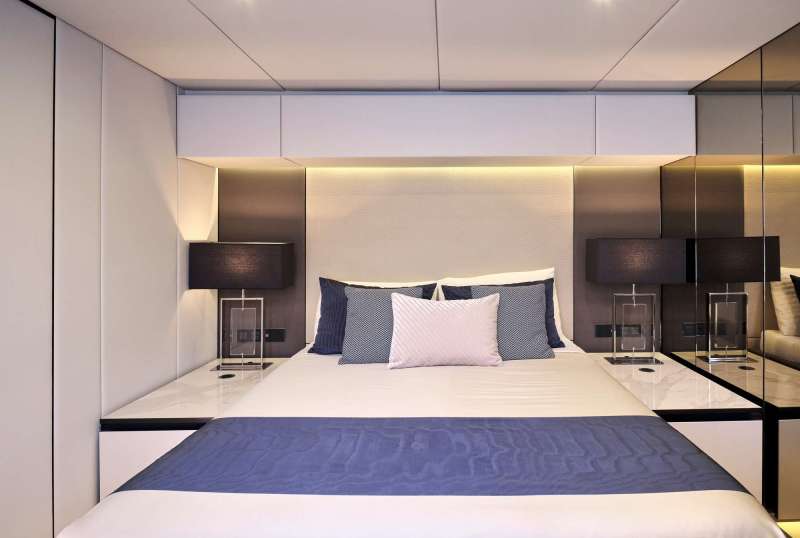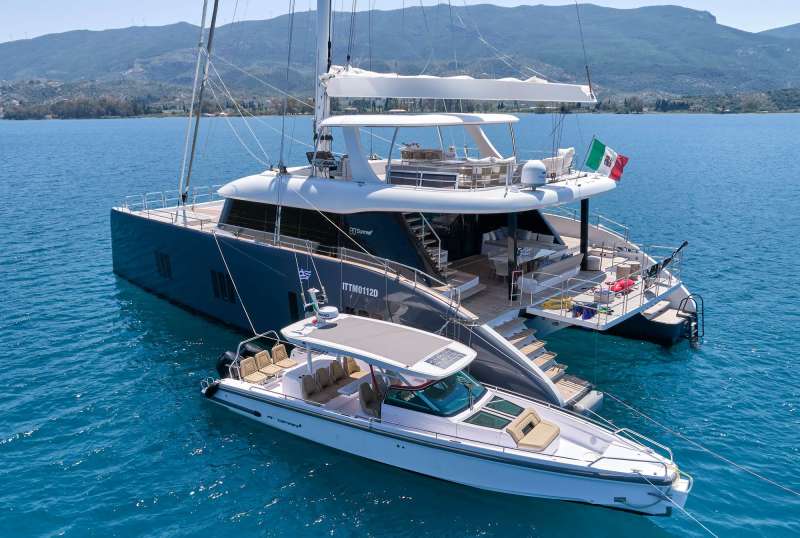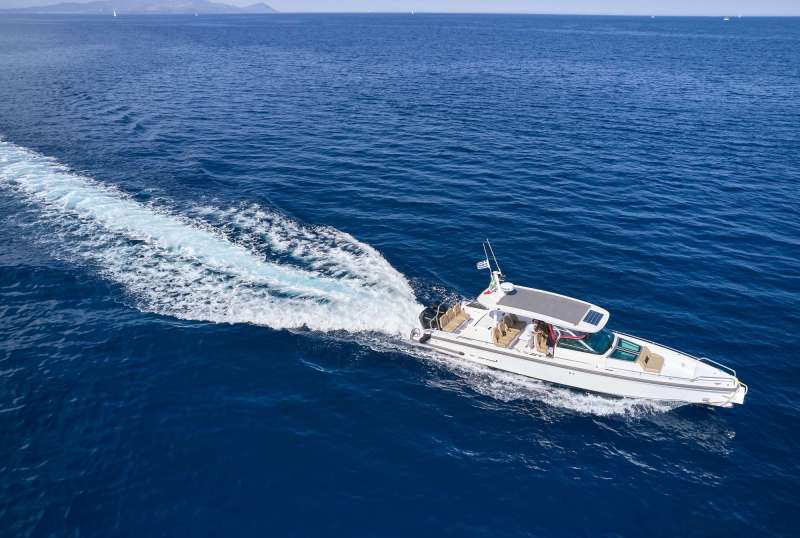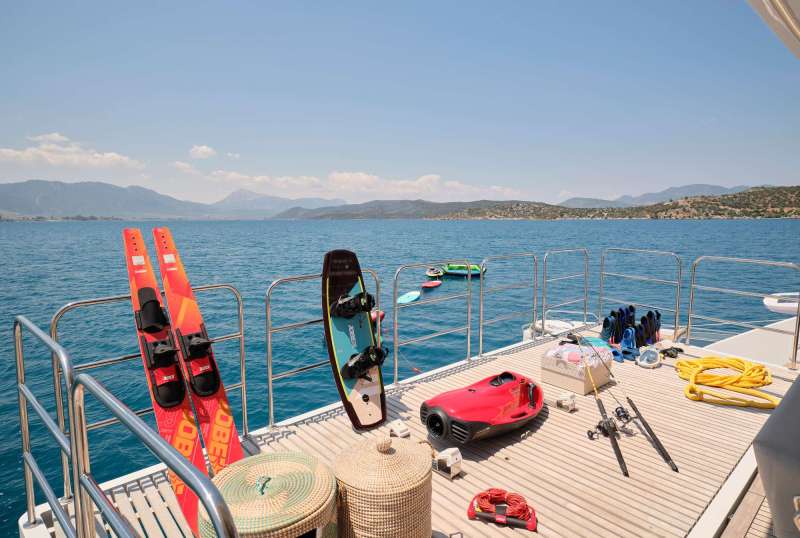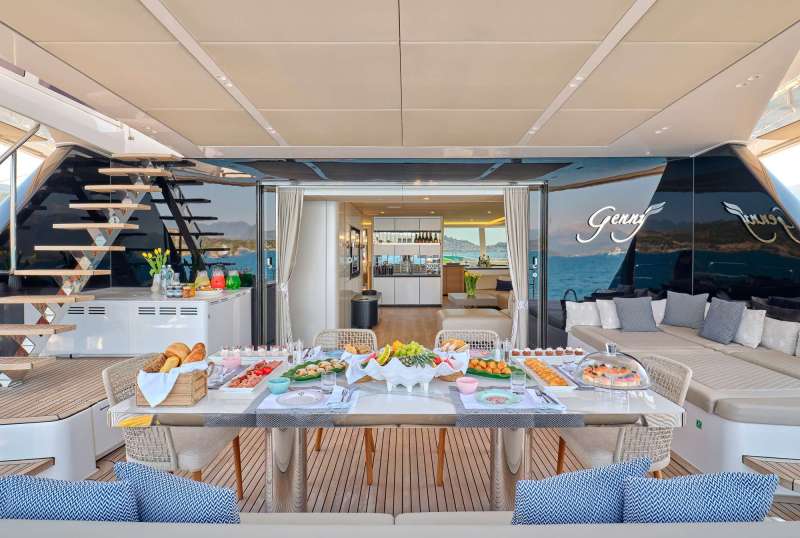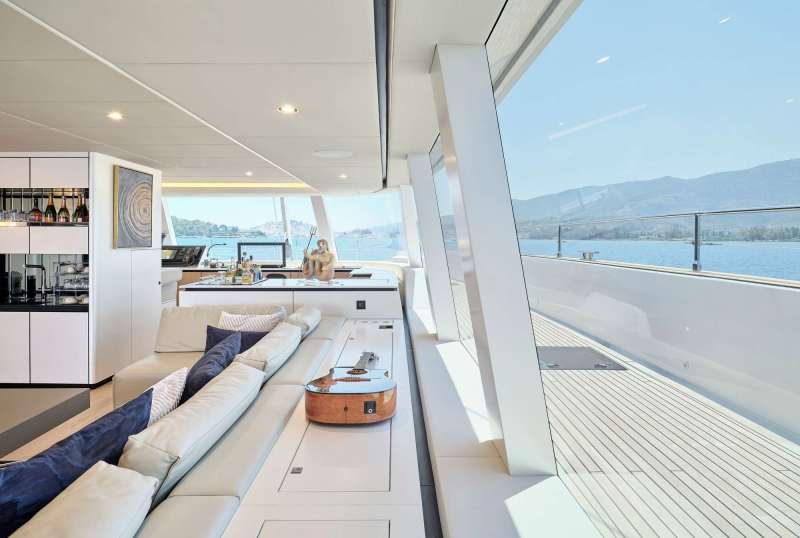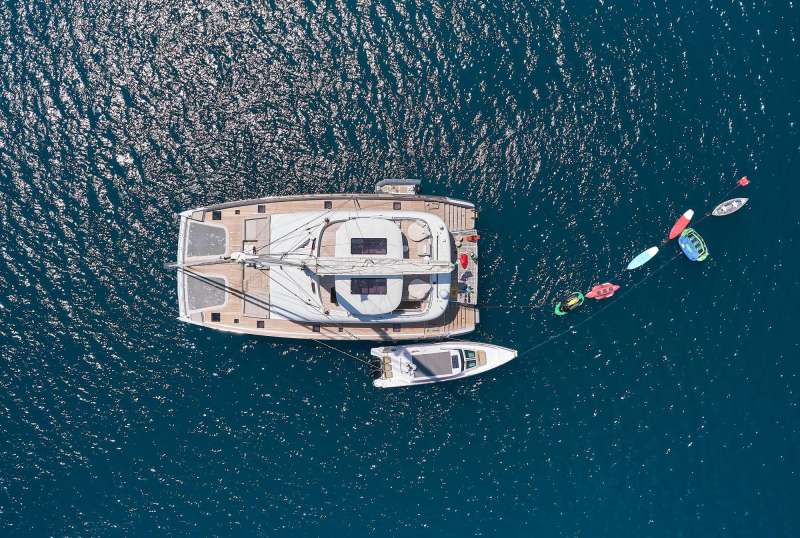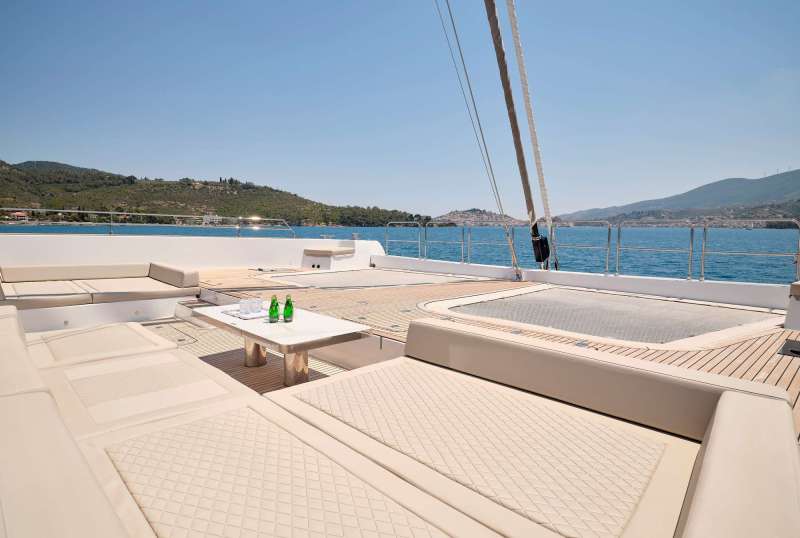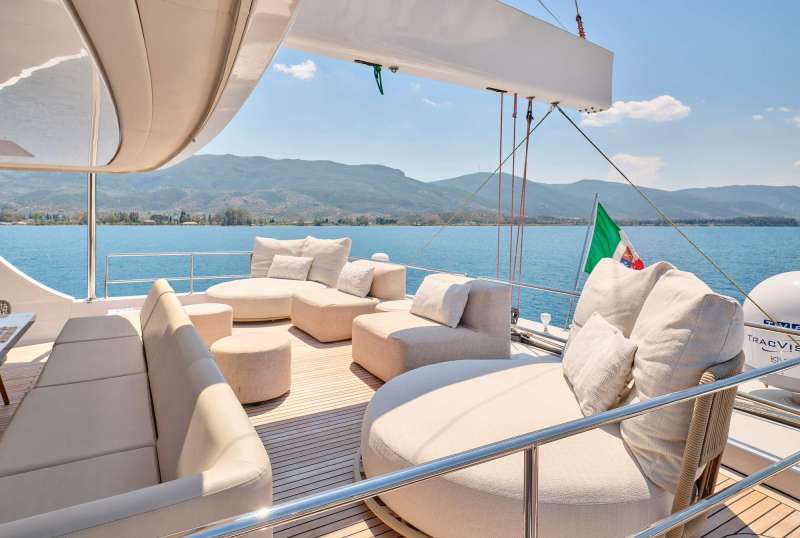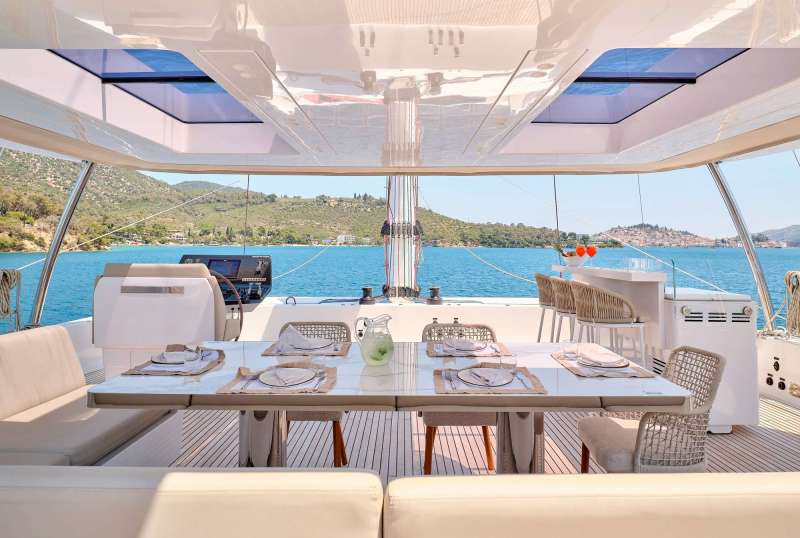 GENNY
From €55,000/week

5 cabins

80 ft

Sunreef Yachts

10 guests

Built: 2021

130 Litres/Hr
3. Just Marie 2| 78 FT
Just Marie 2 has a sophisticated grey interior and thoughtful design that houses 6 guests in 3 en-suite cabins. Her spacious master cabin provides superyacht-level luxury featuring a private sitting area, his and her closets, and a private balcony.

Just Marie 2 has generous common spaces- the Lounging area in the salon, sundeck with a shading option, and the aft, for al fresco dining overlooking the sea. Her fore deck is ideal for those who want to take in some sun sunlounger, while the stairs assure easy access to the water and water toys.

With all of her queen rooms and multiple levels of outdoor areas offering privacy, this vessel is an ideal choice for couples seeking a romantic getaway. Also, the previous guests praised the expansive interior along with the crew's attention to detail for individual needs.
TOYS AND AMENITIES
Just Marie 2 is equipped with a Williams Jet Tender 150 HP, Sea bob, Sea wings, SUP, kayak, wakeboard, waterski, water carpet, kneeboard, inflatable towable couch, rendezvous diving gear, paddle boards, fishing gear, floating mats, snorkeling equipment.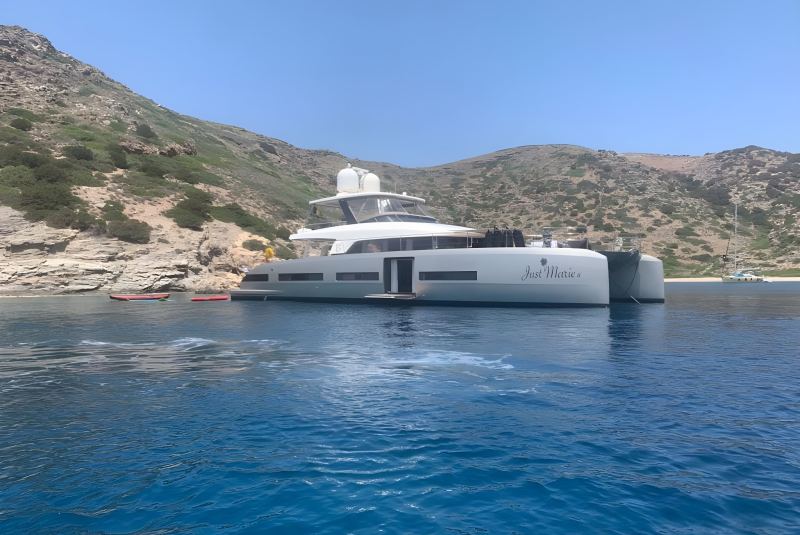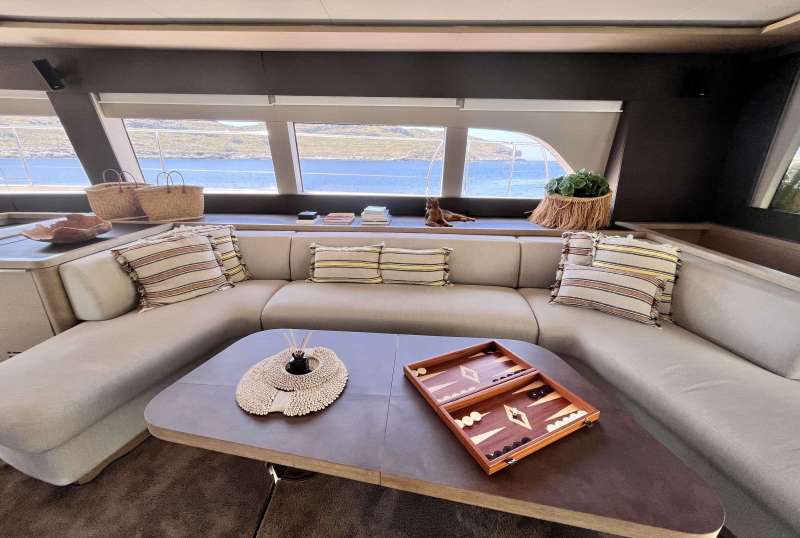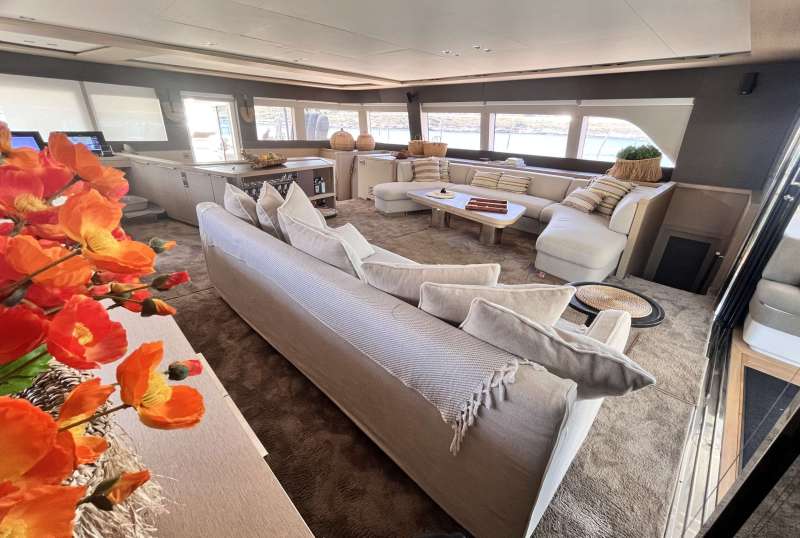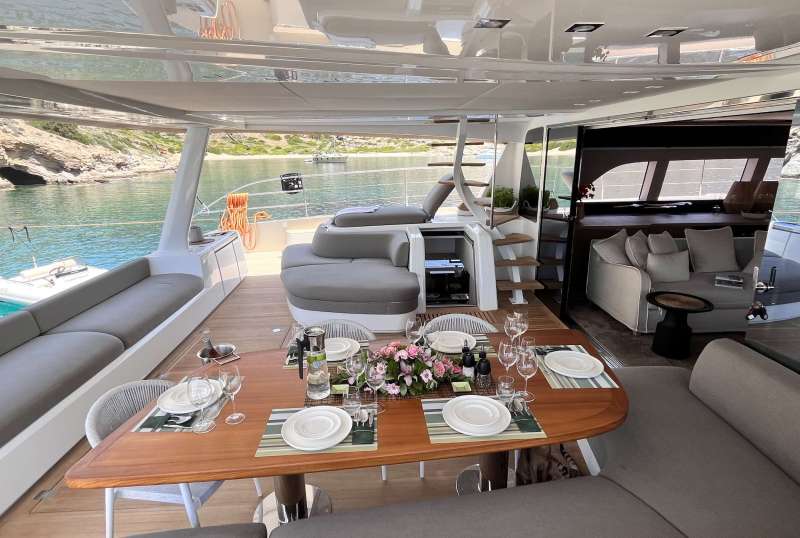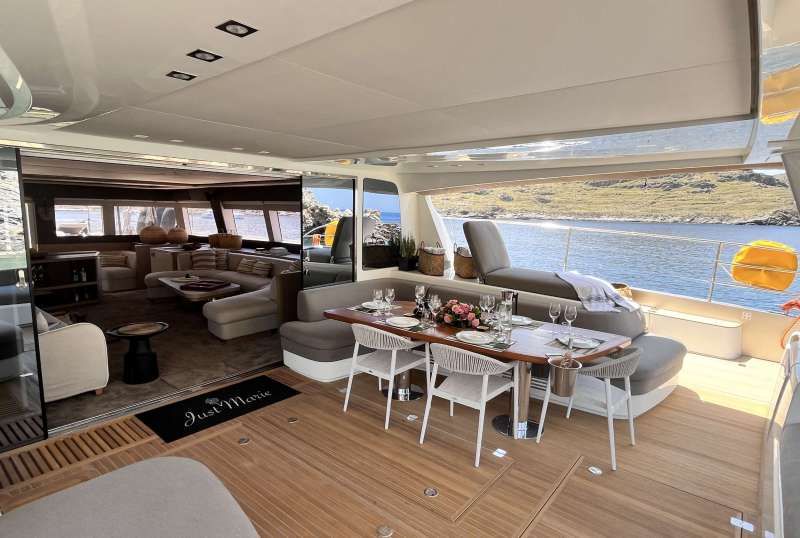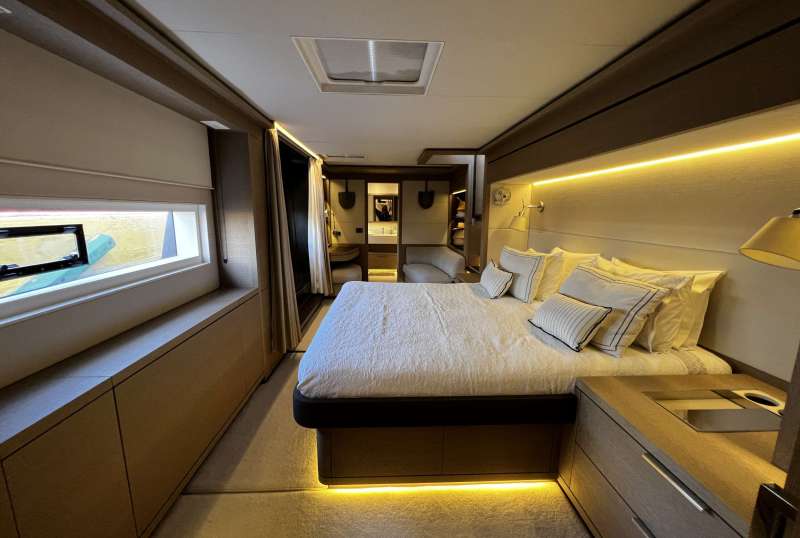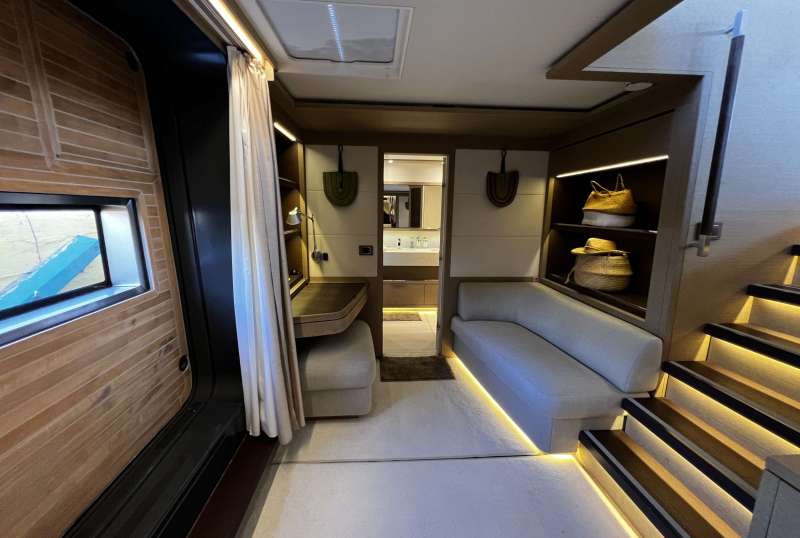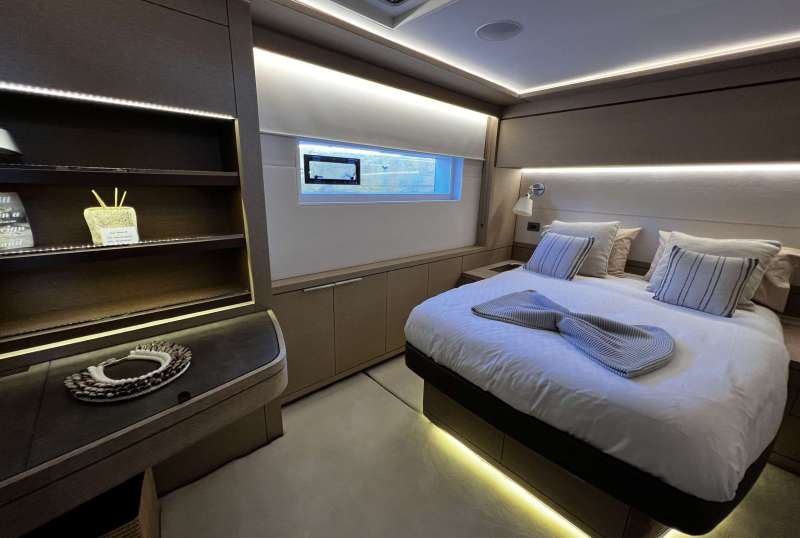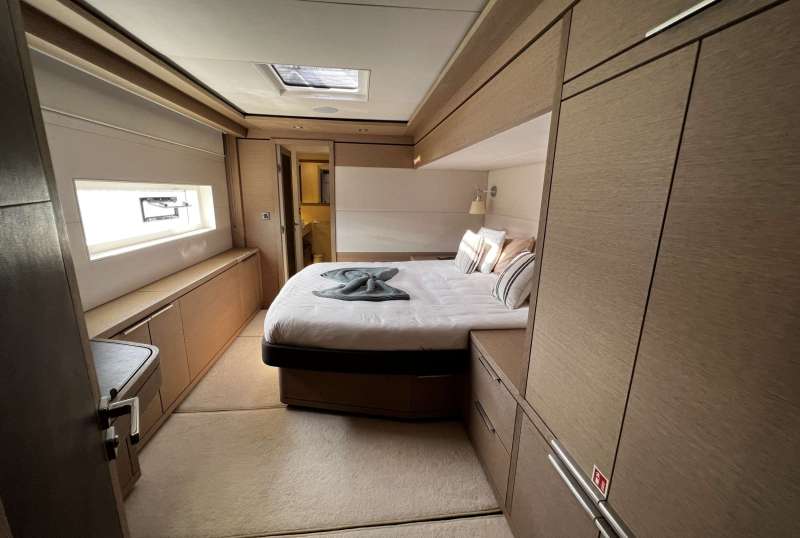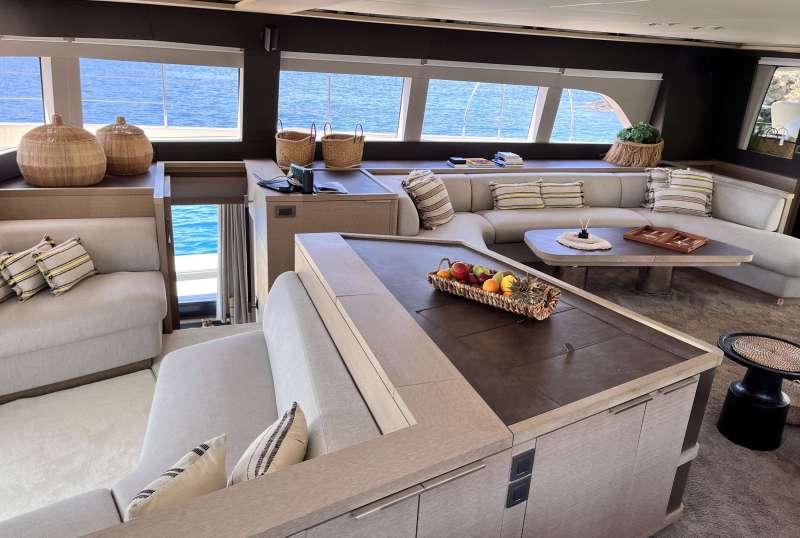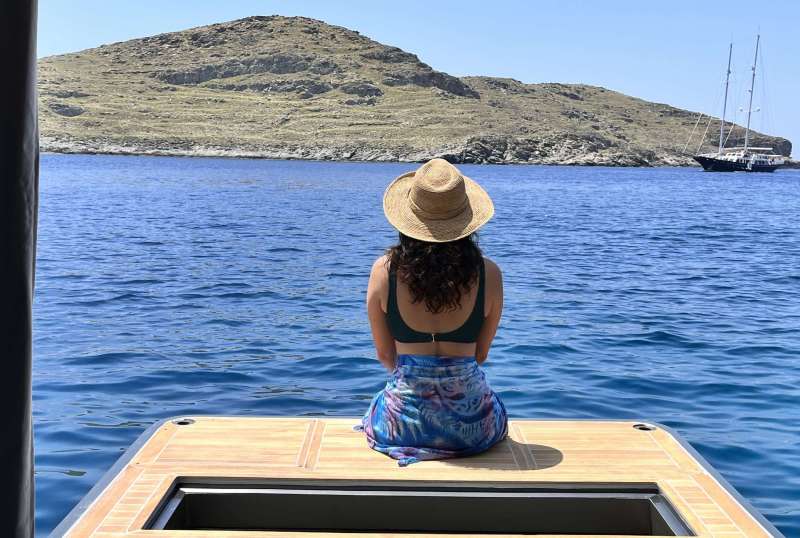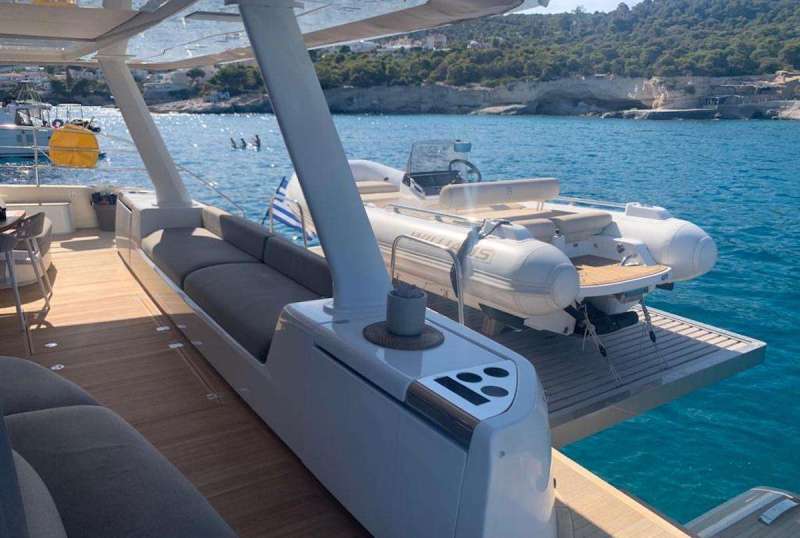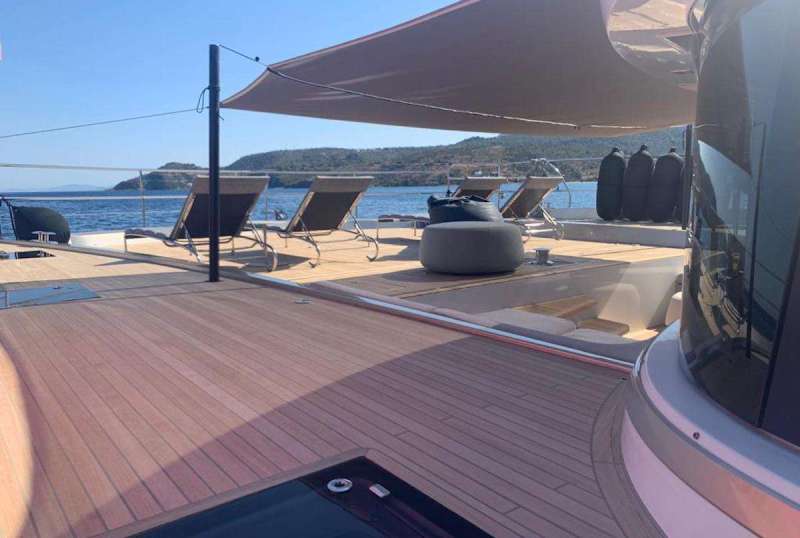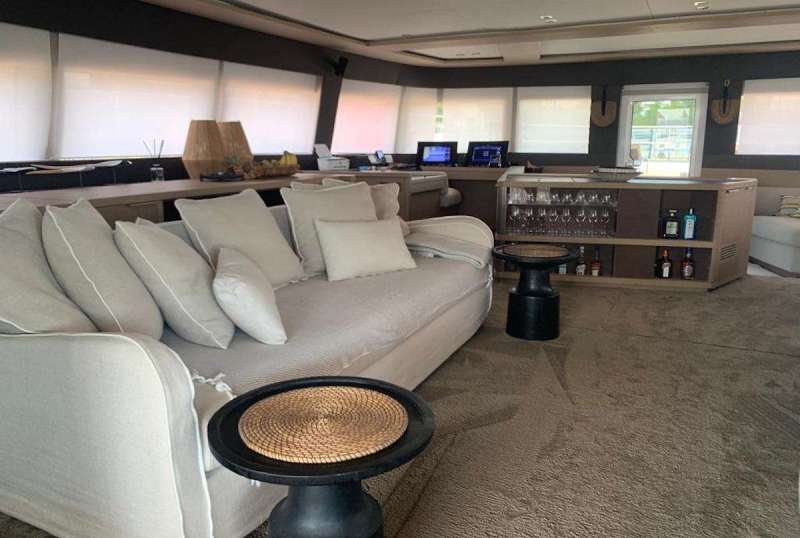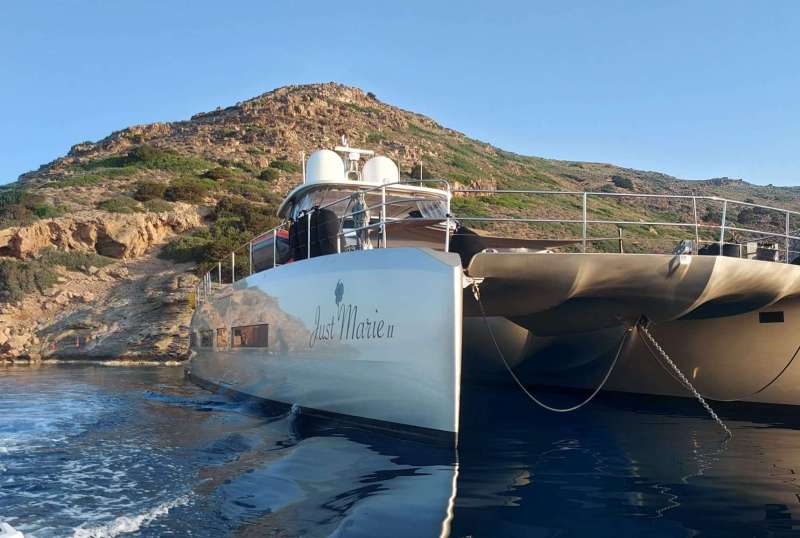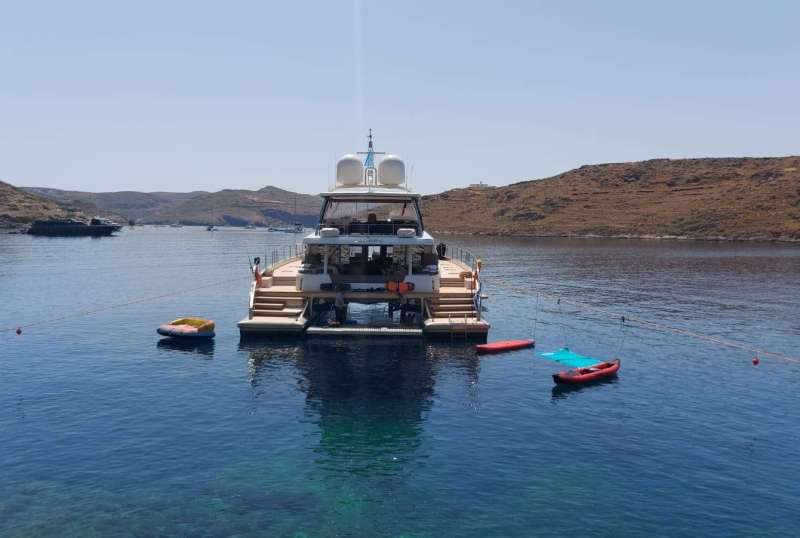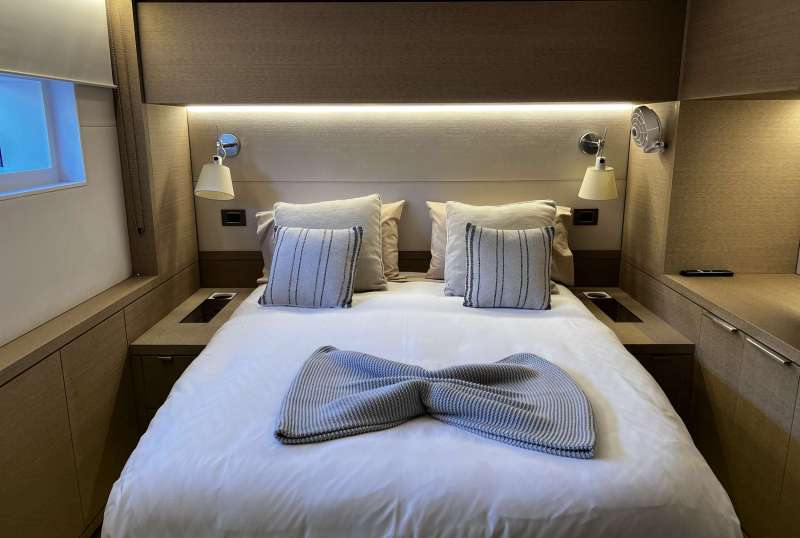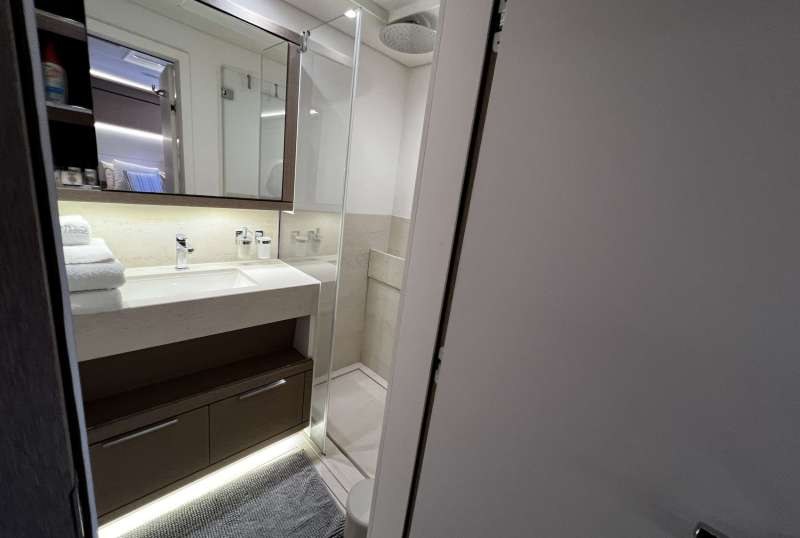 Just Marie 2
From €49,000/week

3 cabins

78 ft

Lagoon

6 guests

Refit: 2021/2

120 Litres/Hr
4. ALTEYA| 70 FT
ALTEYA is a unique catamaran for her bold black interior accompanied by blue and white. She can house 8 Guests in 4 Queen(s) with utmost privacy since the crew quarters and galley are located aft -accessed exclusively from the cockpit. Her custom-built layout lets the main deck saloon blend seamlessly with the aft cockpit, creating a large, semi-open dining area and sun zone.

With her skylight, shaded bow terrace, panoramic glazing, and wide sliding door, the vessel is bathed in abundant natural sunlight. The flybridge offers exceptional comfort, featuring a bar, dining area, and oversized sun pads. The aft cockpit provides a delightful alfresco dining space near the water and convenient access to toys and personal watercraft.

ALTEYA's merry crew will make the best of your sailing holiday. The deckhand Bozi loves entertaining and surprising his guests with cocktails and snacks at Happy Hour, while the Chef will serve you the best meals from Greek cuisine.
TOYS AND AMENITIES
ALTEYA's remarkable water toy collection includes GRAND Golden Line G500, SUP, Jet ski, SeaBob, Kayak, Water ski, Towable, Wakeboard, Spinning Cyclette, Snorkeling gear, and Beach Games. Since Captain Tisho enjoys a great day fishing, you can get his tips and use the onboard fishing gear best.

ALTEYA has the latest electrical gadgets, workout equipment, and TV in the saloon and all cabins.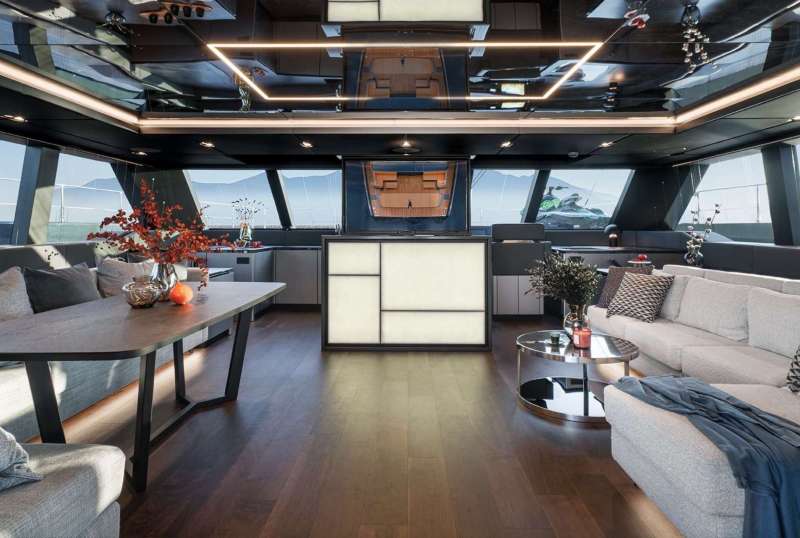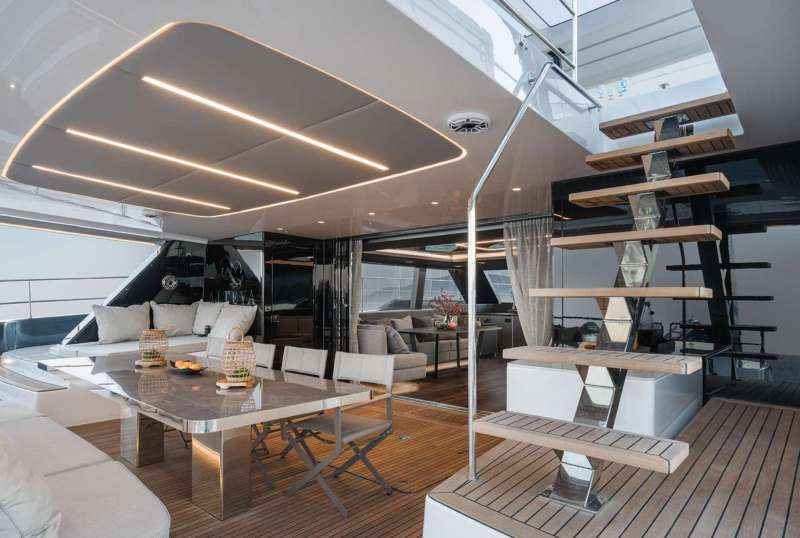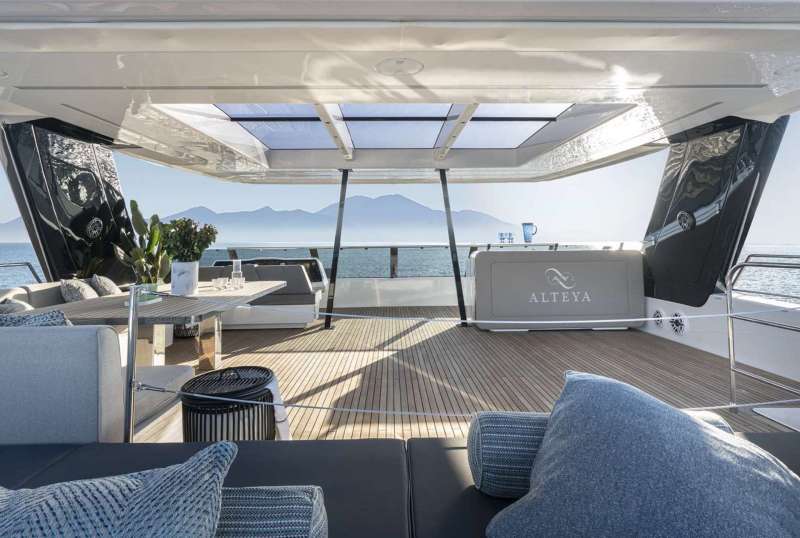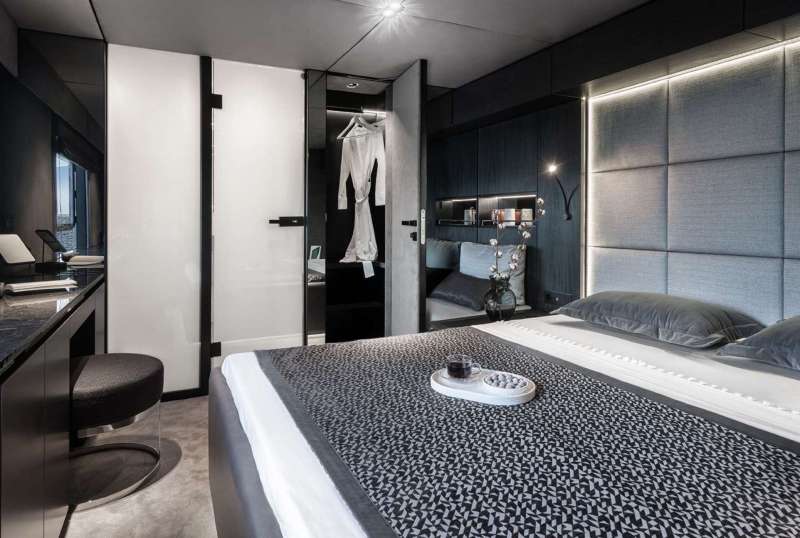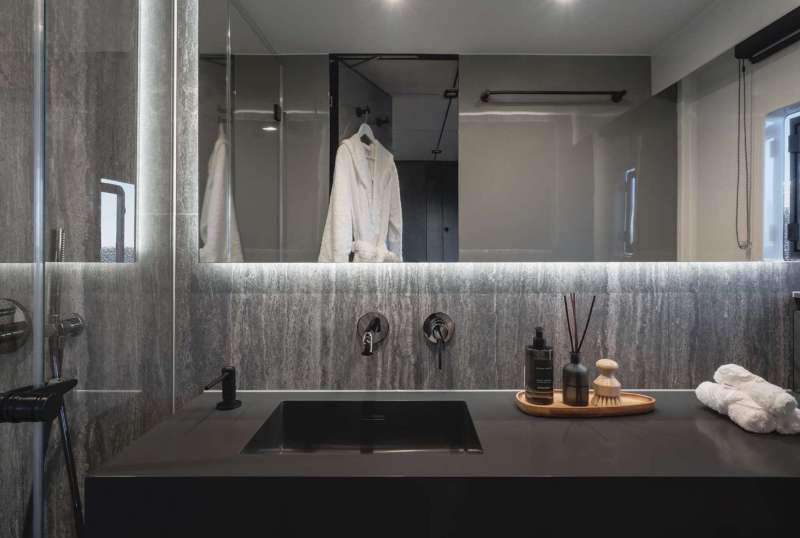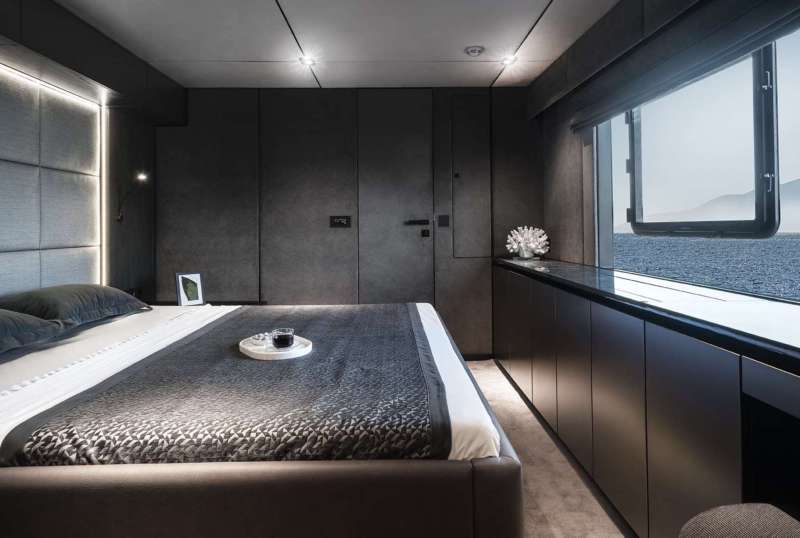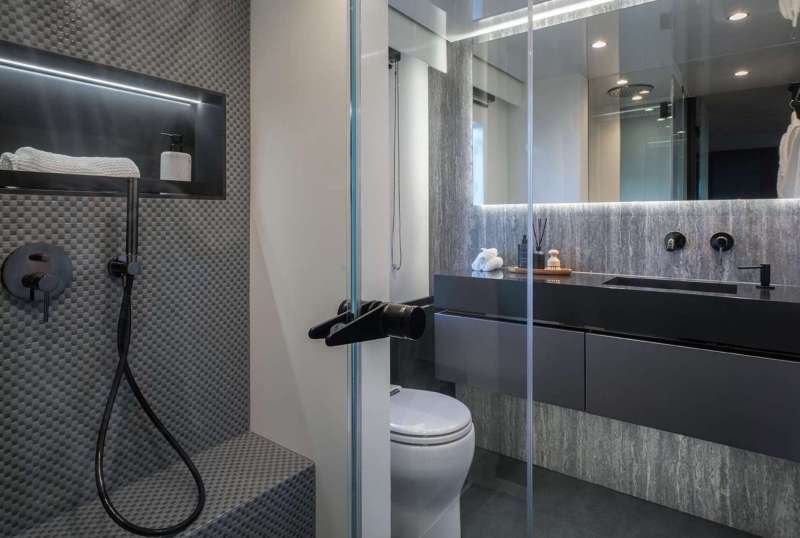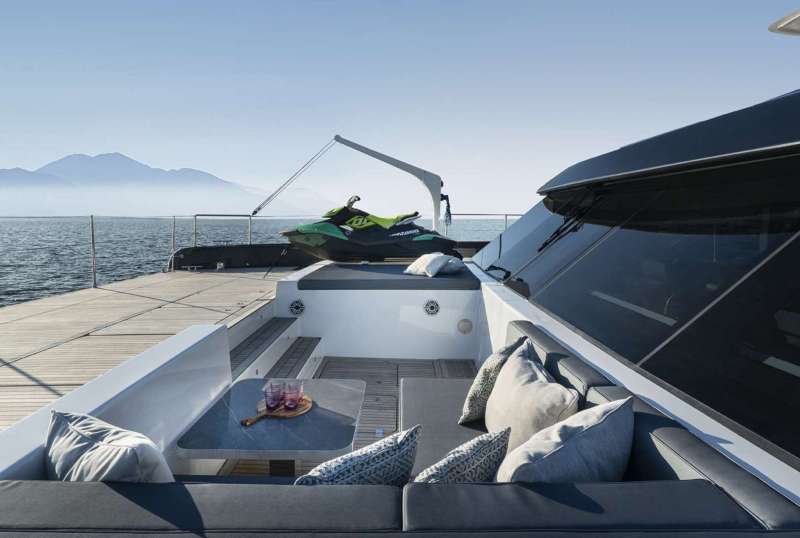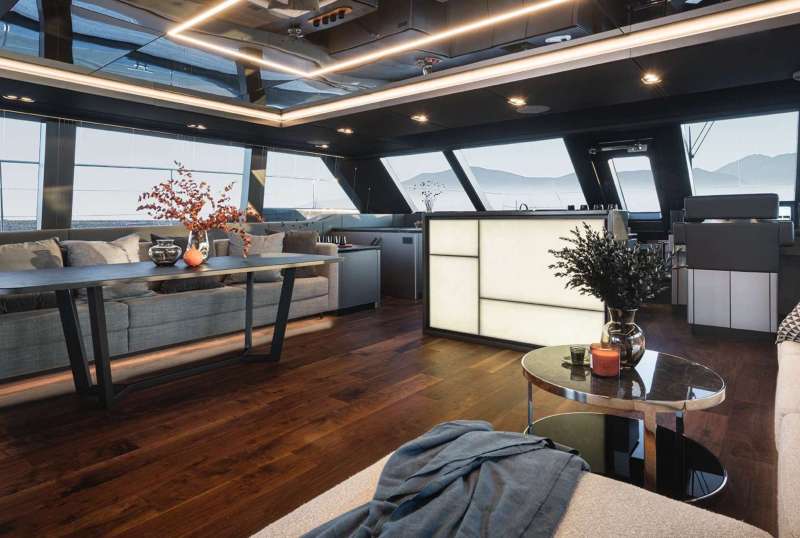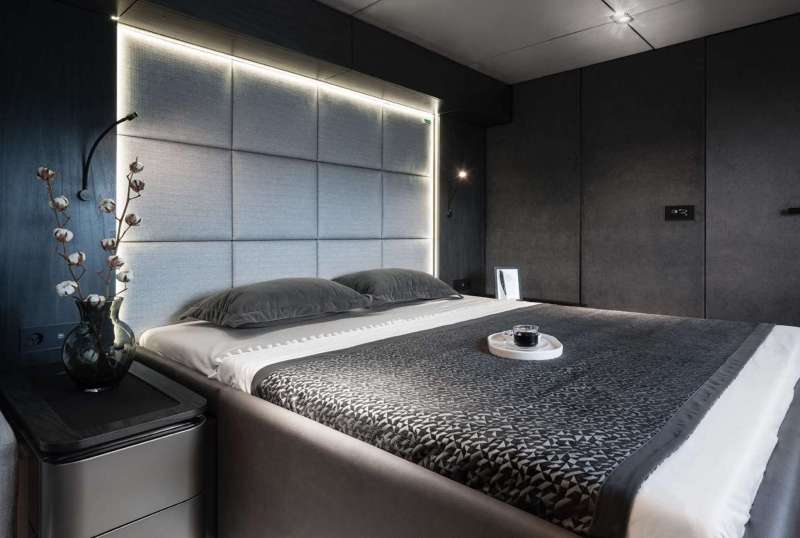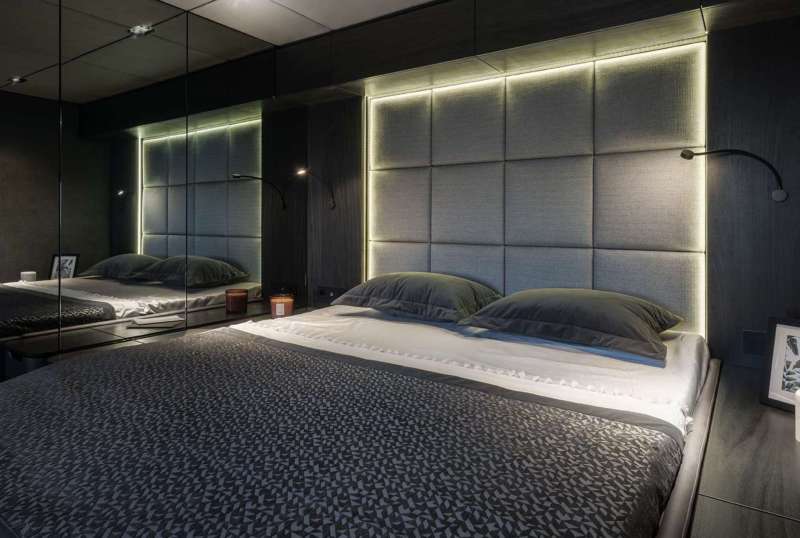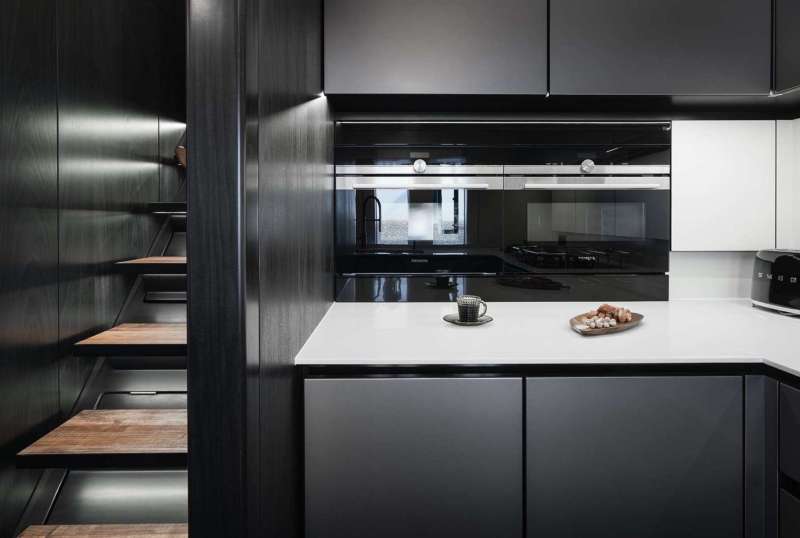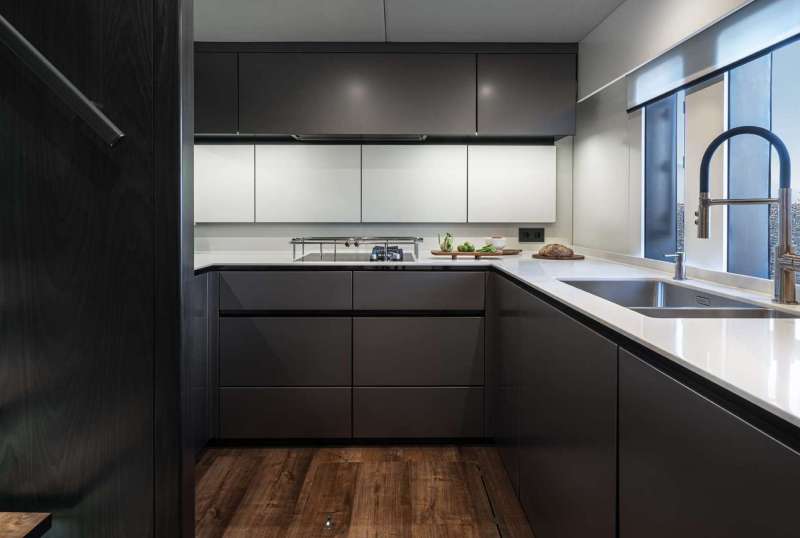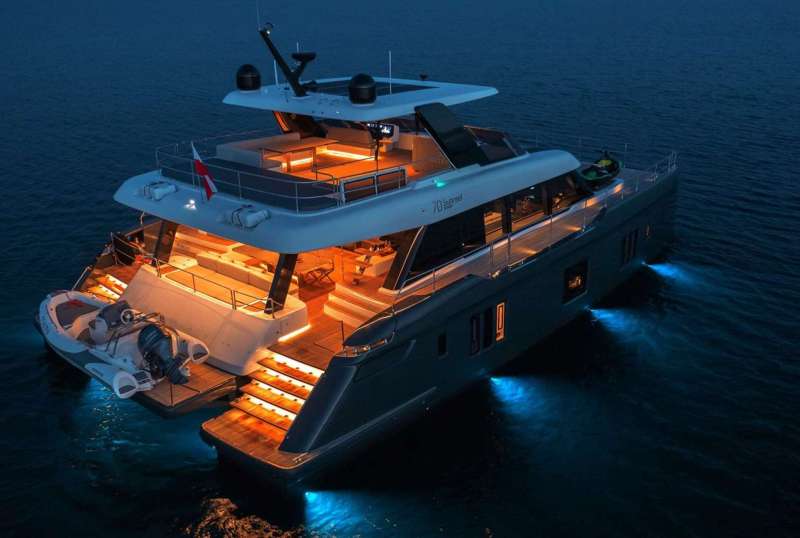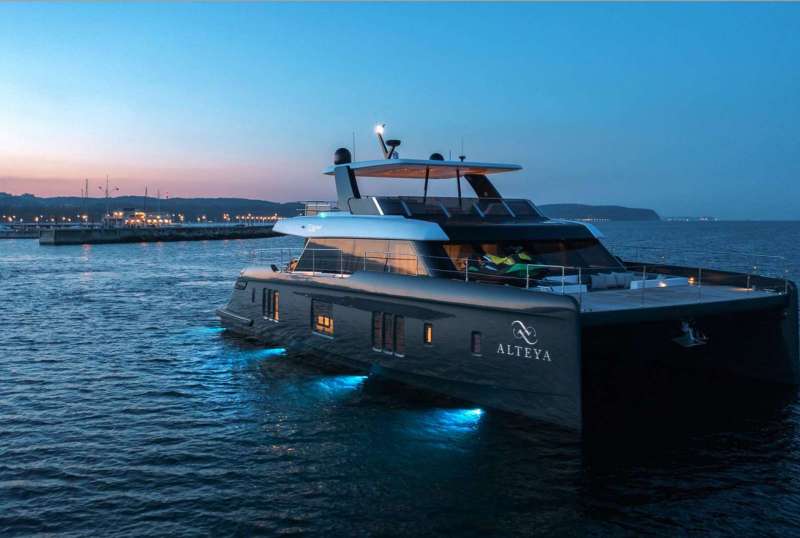 ALTEYA
From €55,000/week

4 cabins

70 ft

Sunreef Yachts

8 guests

Built: 2022

200 Litres/Hr
5. Christal Mio| 67 FT
Christal Mio has a compact, distinctive, slender, thoroughbred line with a rounded asymmetric interior style featuring amenities similar to a superyacht charter. This sailing catamaran can host 10 Guests in 5 Queen(s) with the Luxury of a Five-Star Hotel. The 22m² master cabin suite features a spacious dressing room, sofa, and an exclusive door to the front cockpit for convenient exterior access and privacy.

Christal Mio showcases spacious, entertaining, and relaxing areas while maintaining the highest safety and performance standards. Her cockpit has open lounges with several sunbathing spots, a galley with a plancha grill, and a dining set to cater to guests.

The crew gives their all to entertain the guests and meet their requests. The Greek Chef, Mr. George, worked in 5-star hotels throughout Greece and whipped up piping hot meals wherever you want. Captain Theo, actively involved in scuba diving and spearfishing, can provide guidance and expertise to guests interested in fishing and underwater activities.
TOYS AND AMENITIES
In ChristAl MiO, guests can enjoy the T/T Highfield 4.20 with 60 HP along with a range of water toys: SUP, kayak, wakeboard, water ski (adults and kids), water carpet, SeaBob, inflatable donuts, and baby life jackets. Also, they can fish or take part in snorkeling.

Did you ever imagine there would be a foredeck Jacuzzi in a 67 feet catamaran? Christ Al MiO created one to give her guests a complete charter experience at an affordable price point.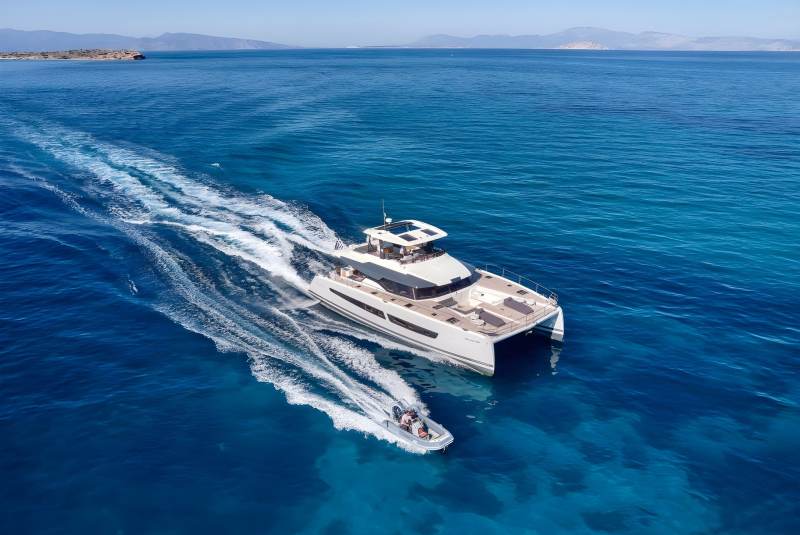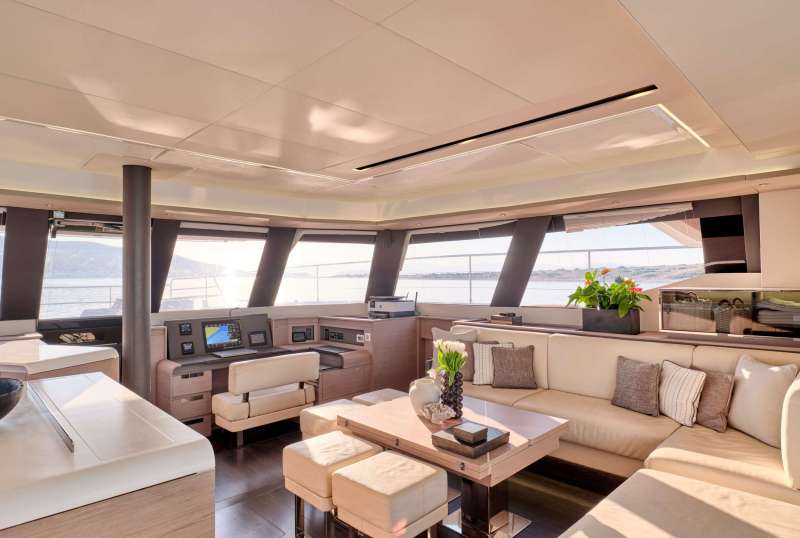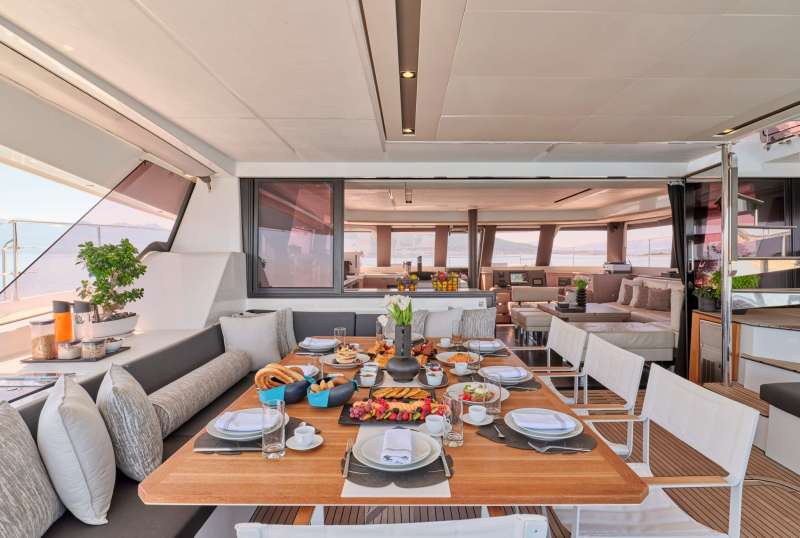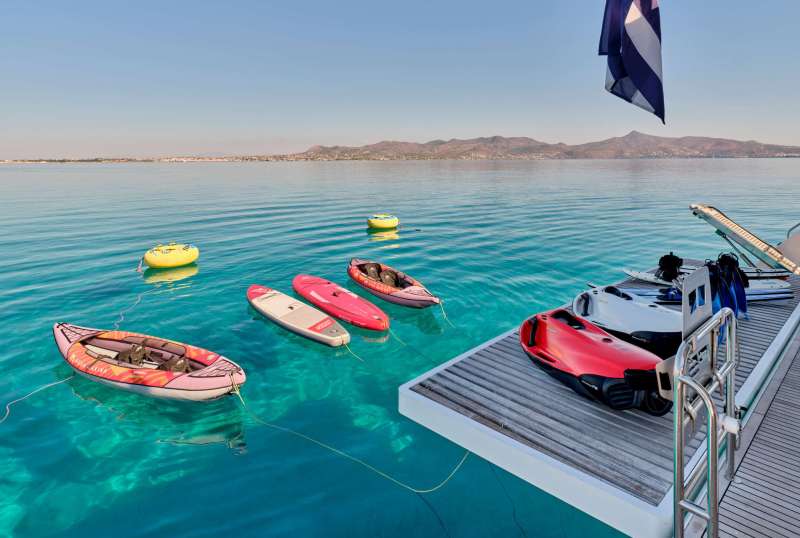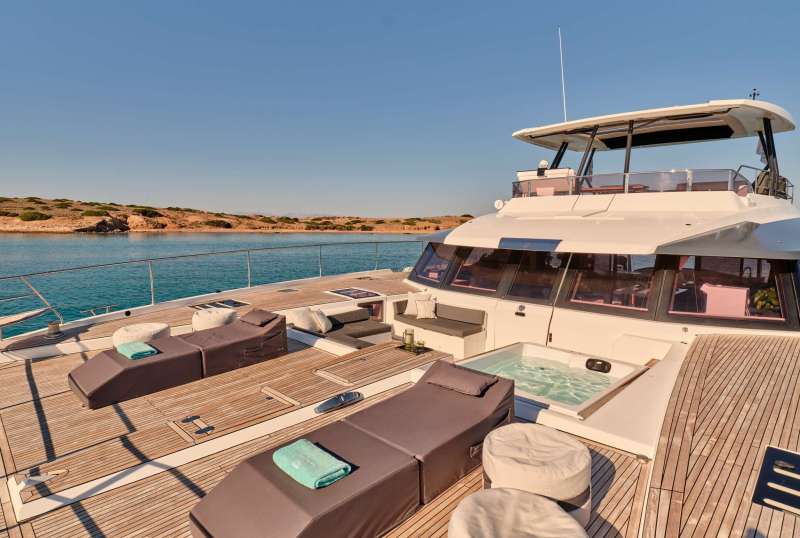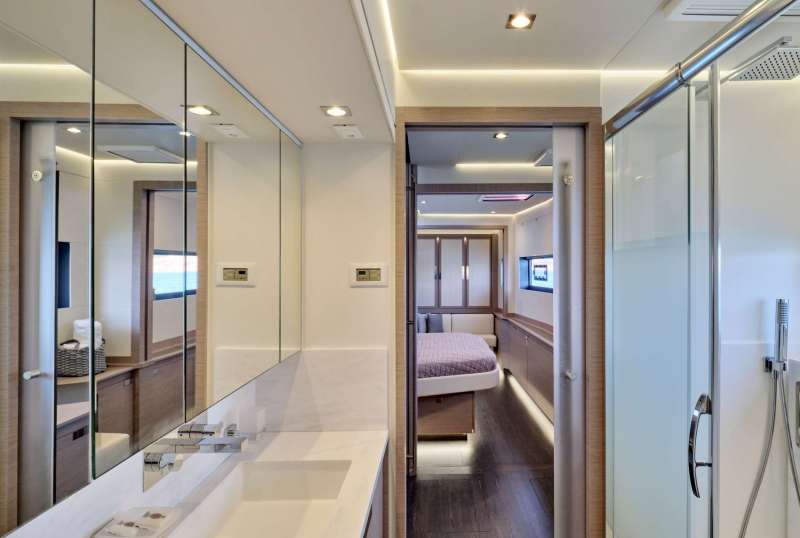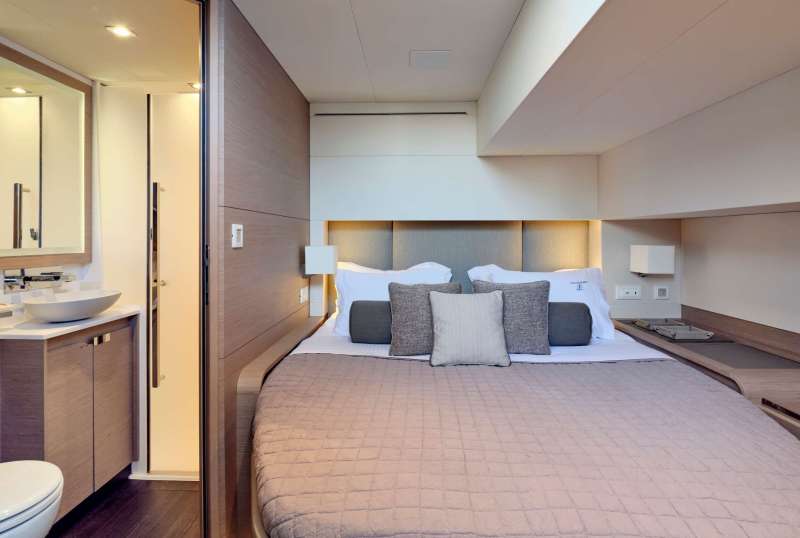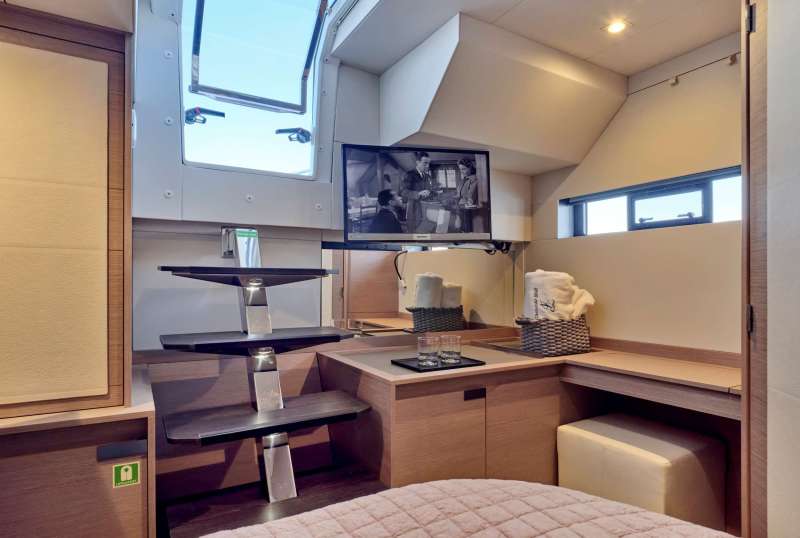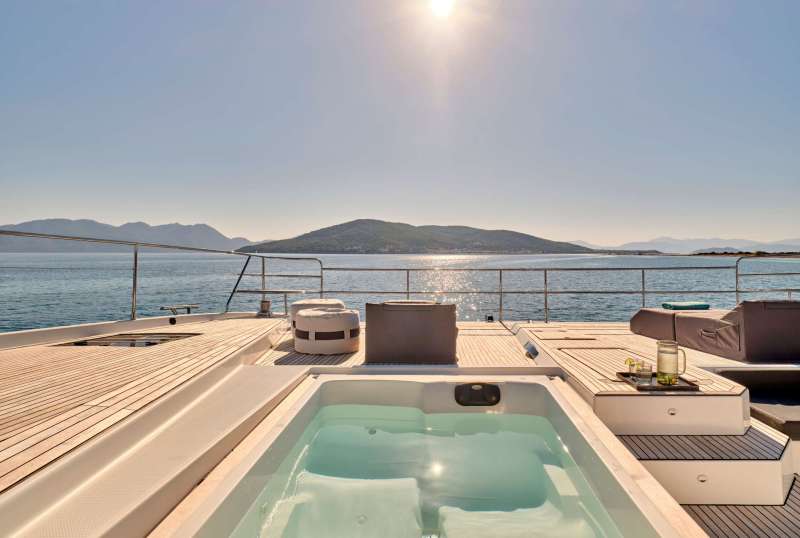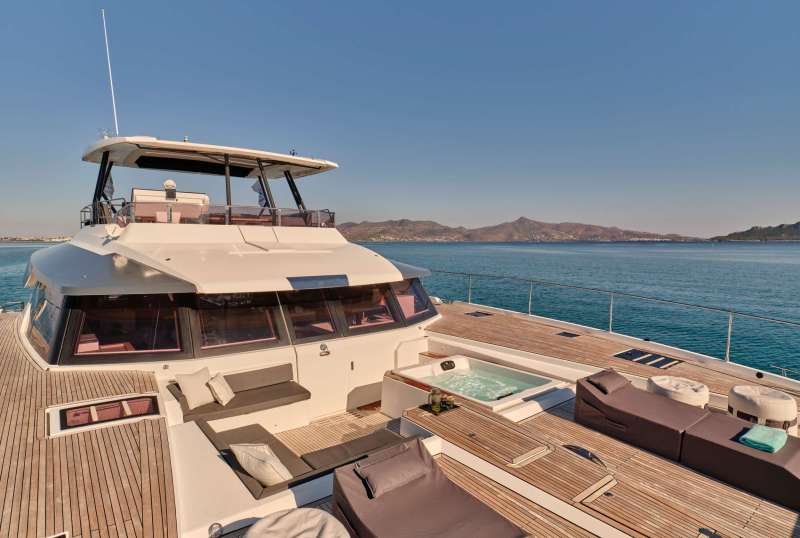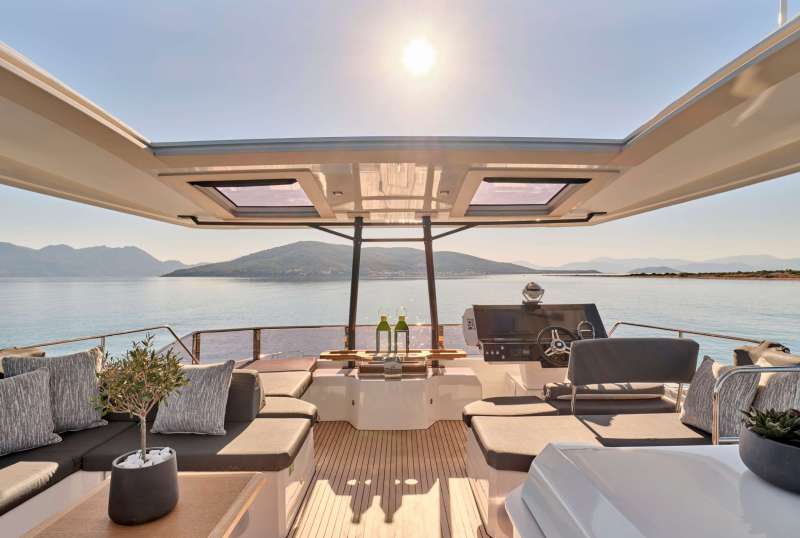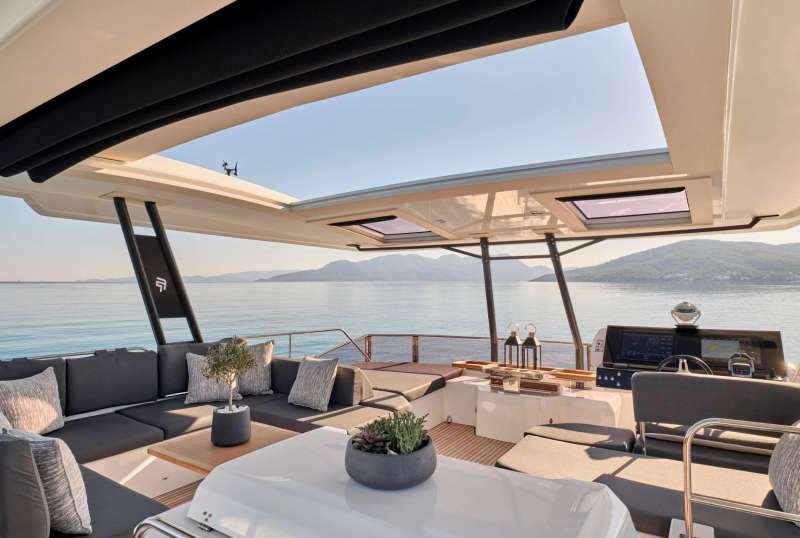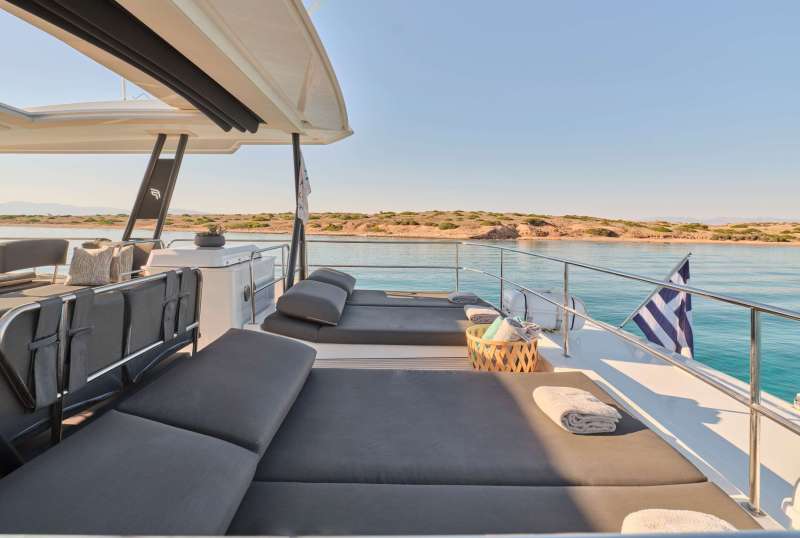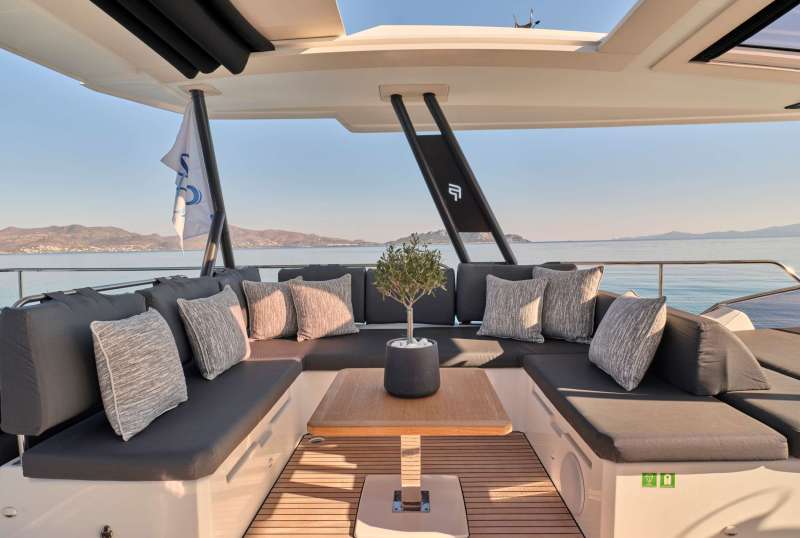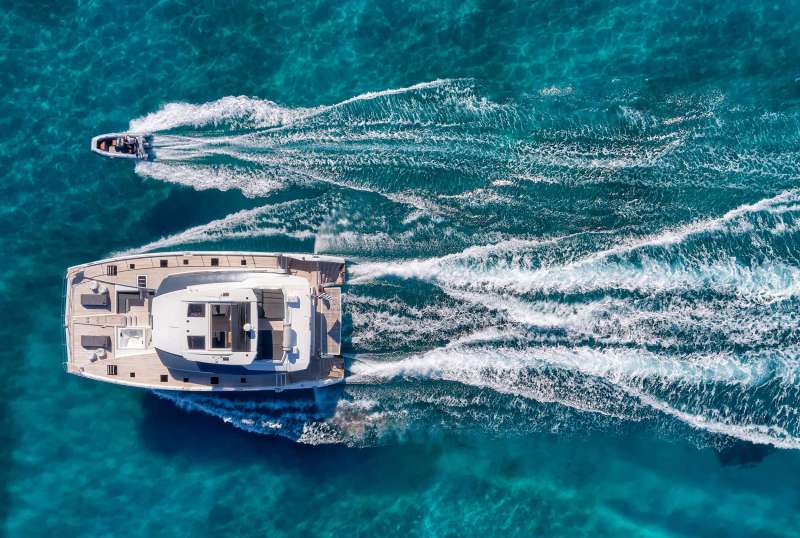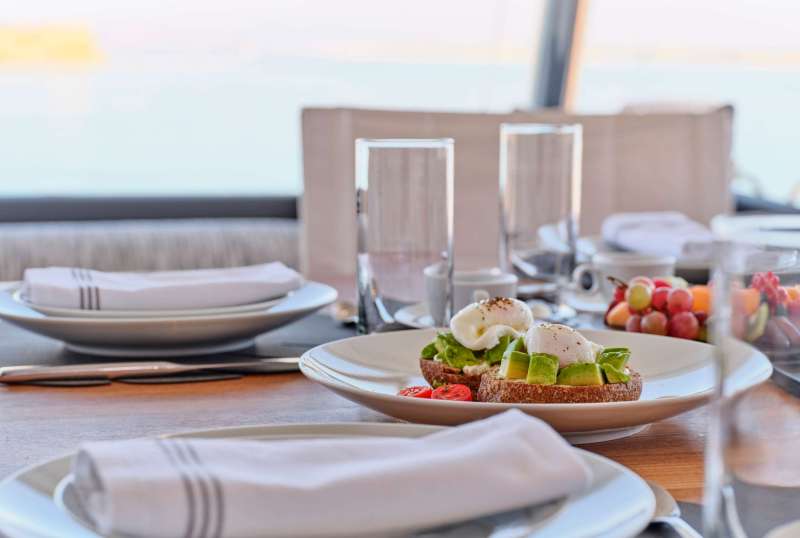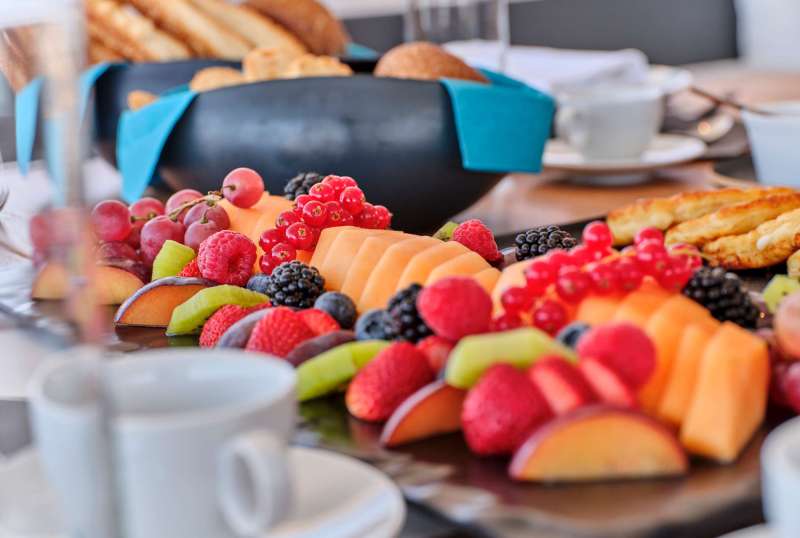 ChristAl MiO
From €34,000/week

5 cabins

67 ft

Fountaine Pajot

10 guests

Built: 2020

150 Litres/Hr
6. PEARLY GATES| 63 FT
PEARLY GATES has a unique interior layout with grey tones and rhythmic patterns. She has an elegant interior with a spacious salon or dining area and a fully equipped kitchen- accommodating up to 8 guests in 4 double en-suite cabins with queen size beds. The two aft cabins provide easy access from the exterior and ensure enhanced privacy for guests.

PEARLY GATES combines the requirements of offshore cruising with the high standards of a luxury motor yacht. She offers a hardtop bimini on the flybridge with sunbed cushions and a grilling area, allowing guests to relax and enjoy the outdoor space. Also, the vessel includes a deck shower for added convenience.

Since the deckhand, Mr. Gogas, is an experienced watersports instructor (surfing, kitesurfing, sup, sea kayak tour guide), you can get the best of water activities on PEARLY GATES.
TOYS AND AMENITIES
PEARLY GATES's toy collection includes a 4.60m tender with a 60hp engine, water ski, wakeboard, 2 x SUP, towing tube, kayak, seabob, and snorkeling equipment.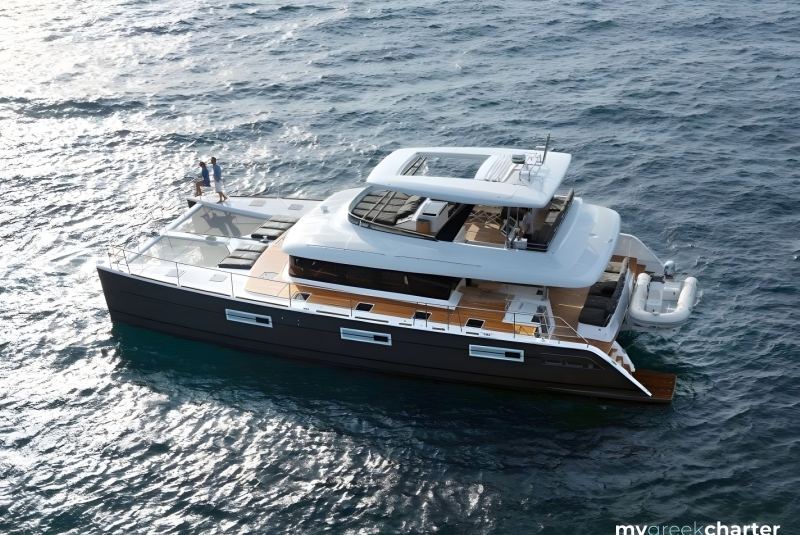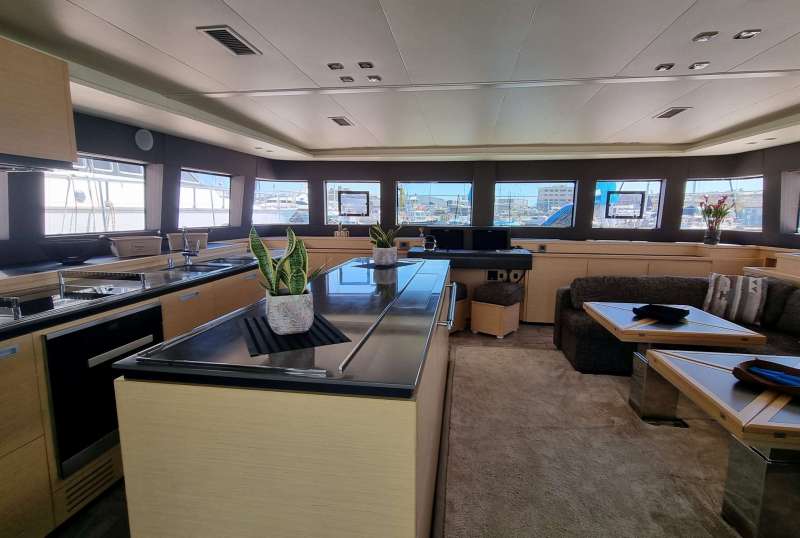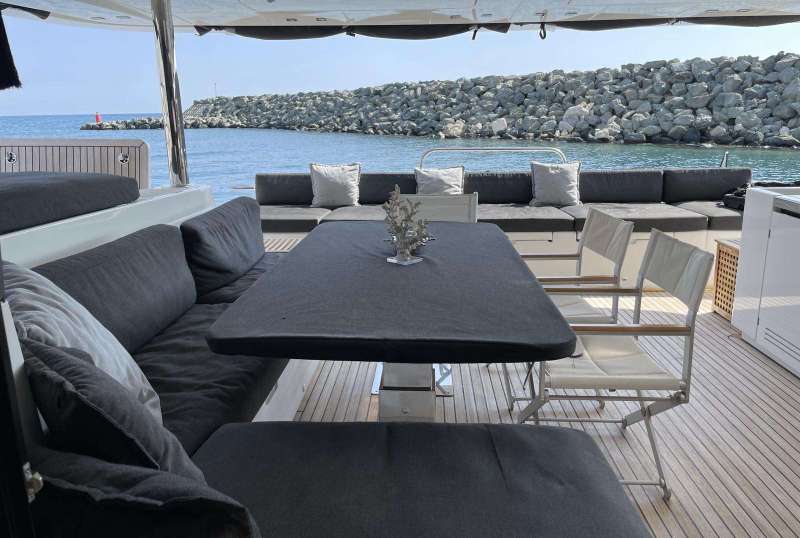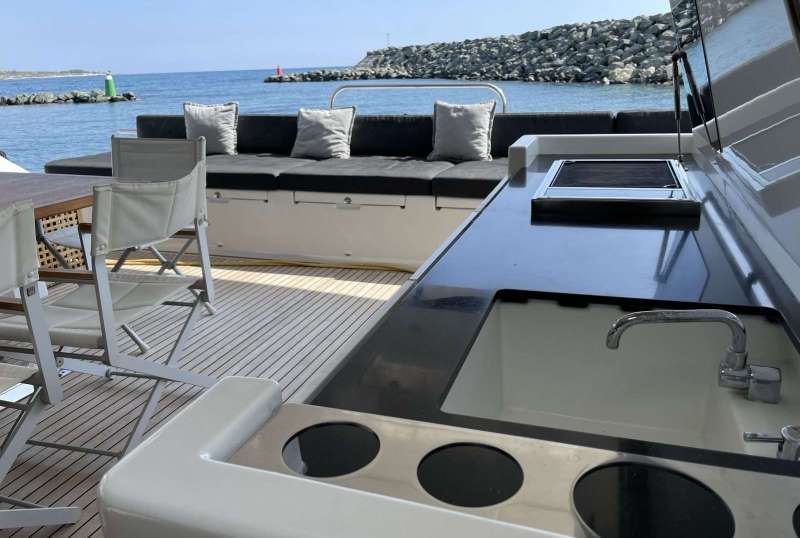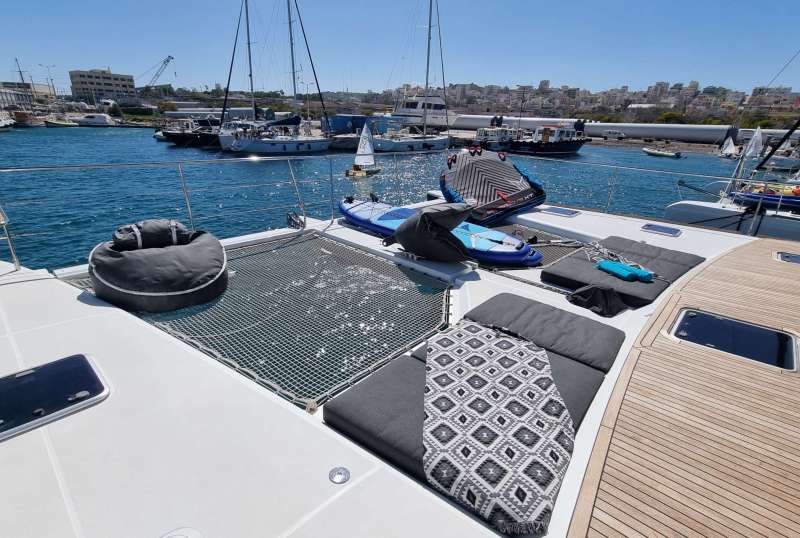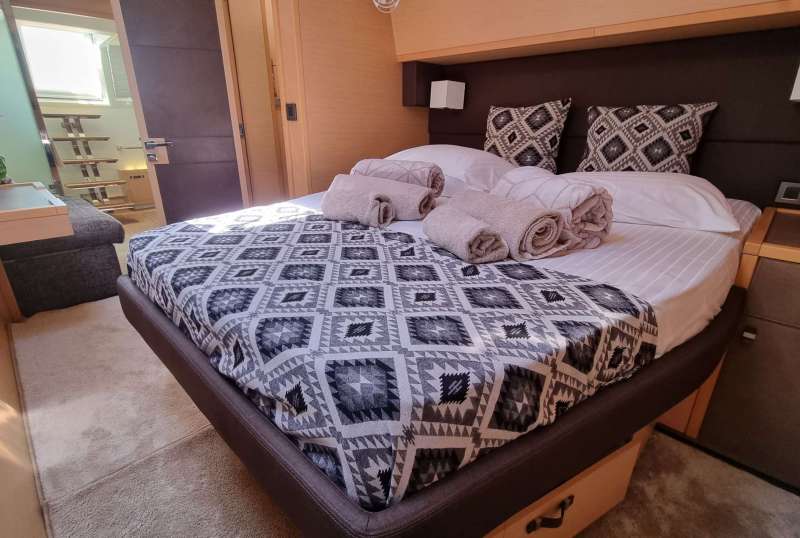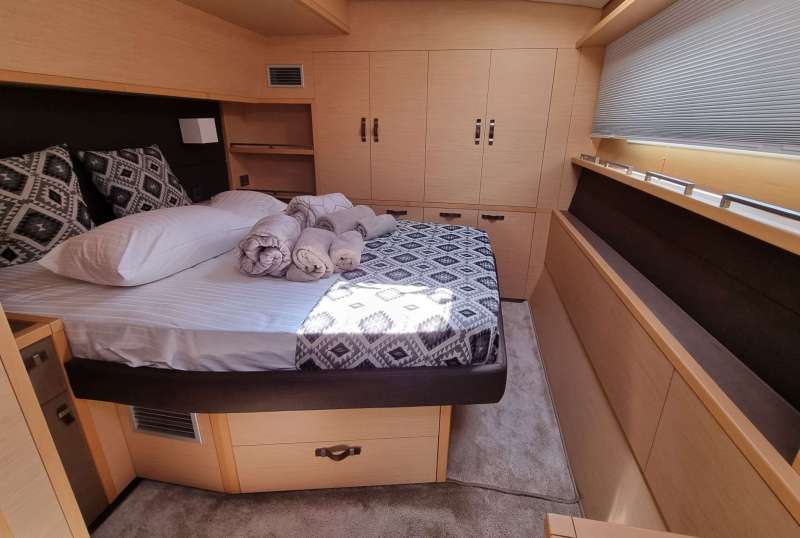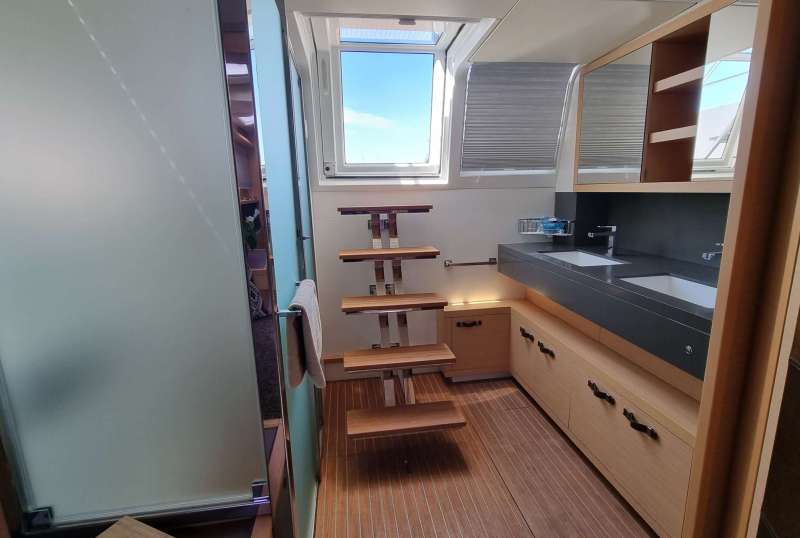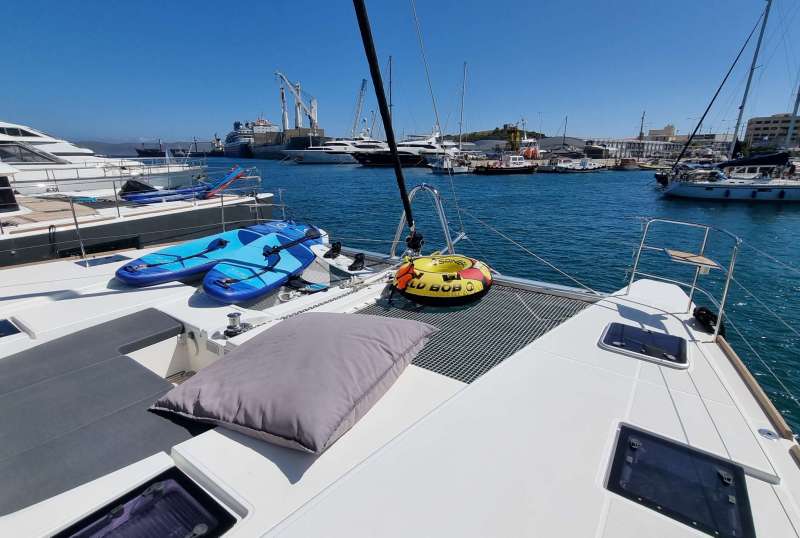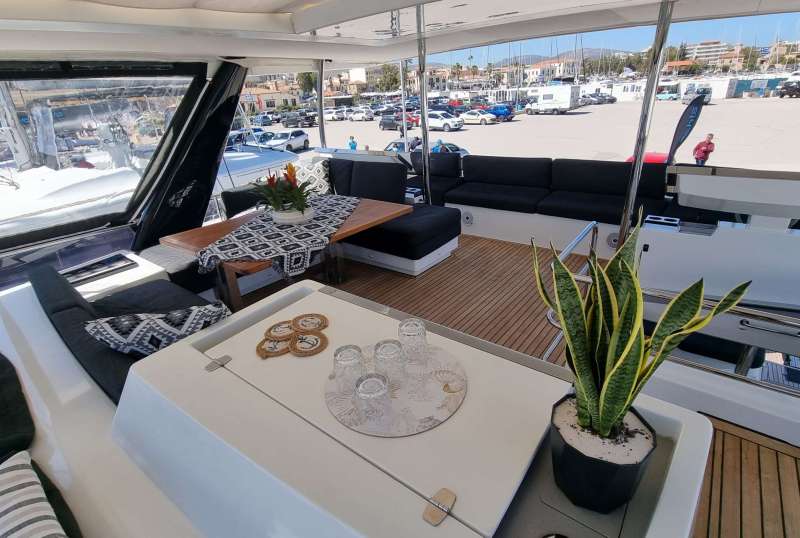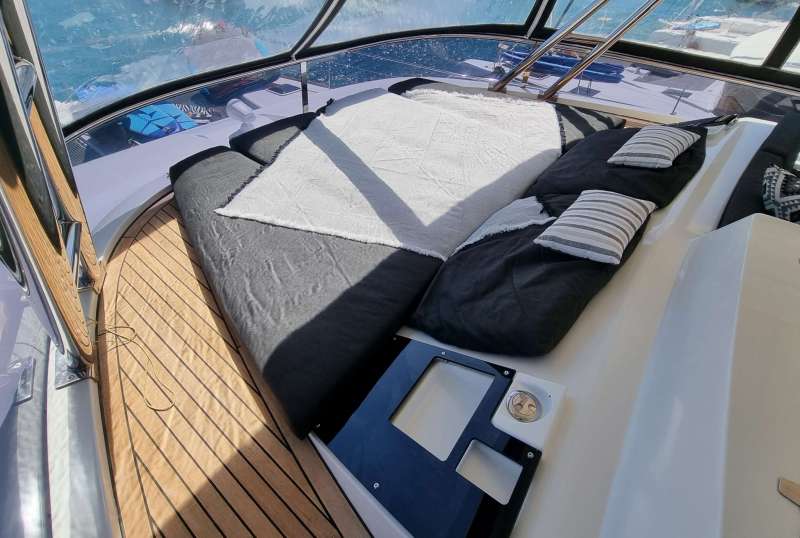 PEARLY GATES
From €28,900/week

4 cabins

63 ft

Lagoon

8 guests

Built: 2016

80 Litres/Hr
7. ASTORIA |61 FT Alimos Marina
ASTORIA captures the essence of the French way of life in her layout, embracing the carpe diem philosophy and celebrating each moment to the fullest. She offers accommodation for up to 10 guests in 5 queen-sized cabins, carefully designed to provide spaces that cater to both lively social gatherings and serene moments of solitude.

ASTORIA is an eye-catching catamaran- boasting two sails and a stunning flybridge, the largest in her category. Her expansive cockpit, luxurious foredeck with modular sunbathing stations, and inviting flybridge offer abundant spaces for socializing or tranquillity.

ASTORIA sets the standard for the perfect yacht, blending inviting living areas, a well-planned galley layout, and a spacious main saloon with seamless access to the foredeck and aft deck.
TOYS AND AMENITIES
ASTORIA is equipped with everything needed for a fun-filled water experience, including a Tender Cayman for 6 pax, Paddleboard, Monoski, Kayak, Wakeboard, Waterski adults, Fishing gear, Snorkeling equipment, Seabob, Inflatable tubes, and Inflatable Couch.

Her amenities include: Audio & Video pack saloon (TV 50″), Kenyon electric grill in the kitchen module of the cockpit, Hot/Cold water on 1 deck shower, and Teak cockpit table extension.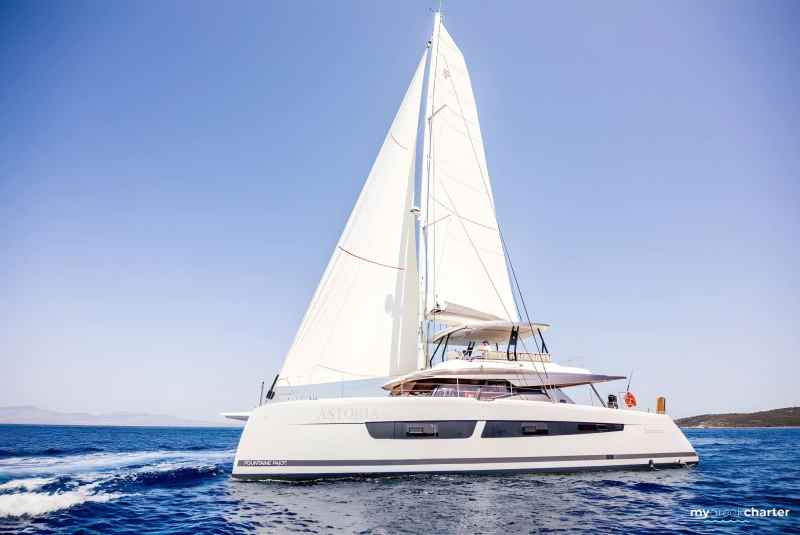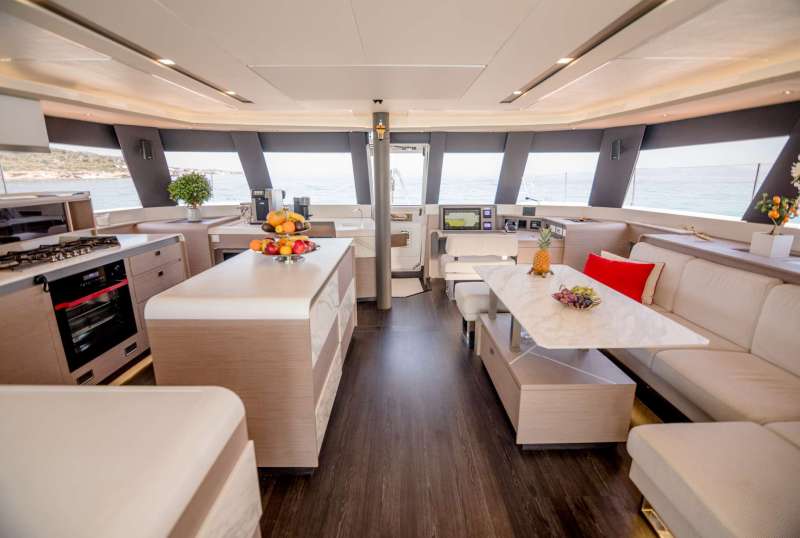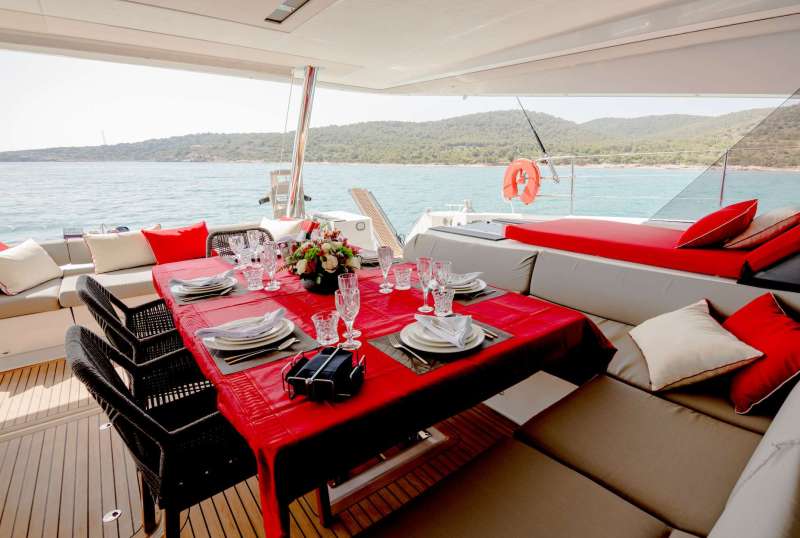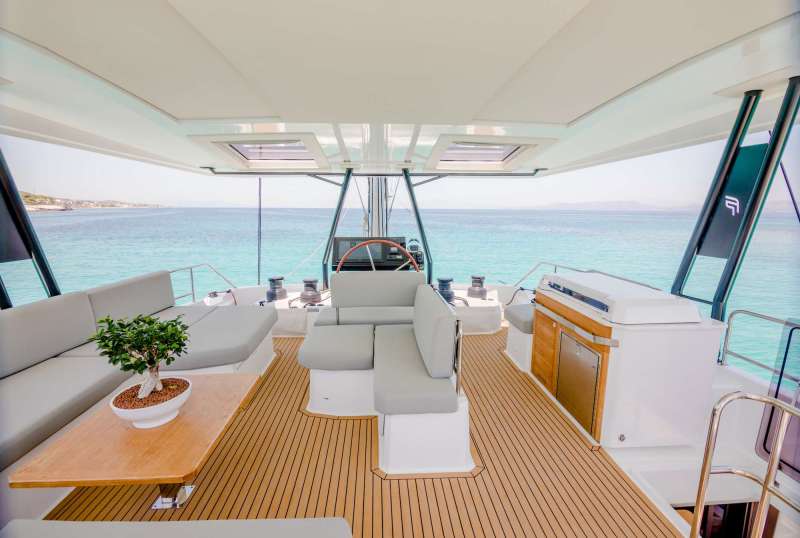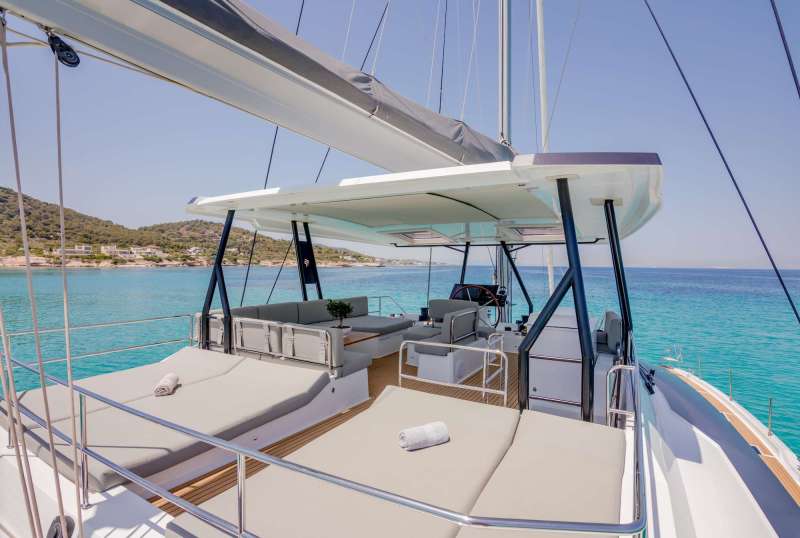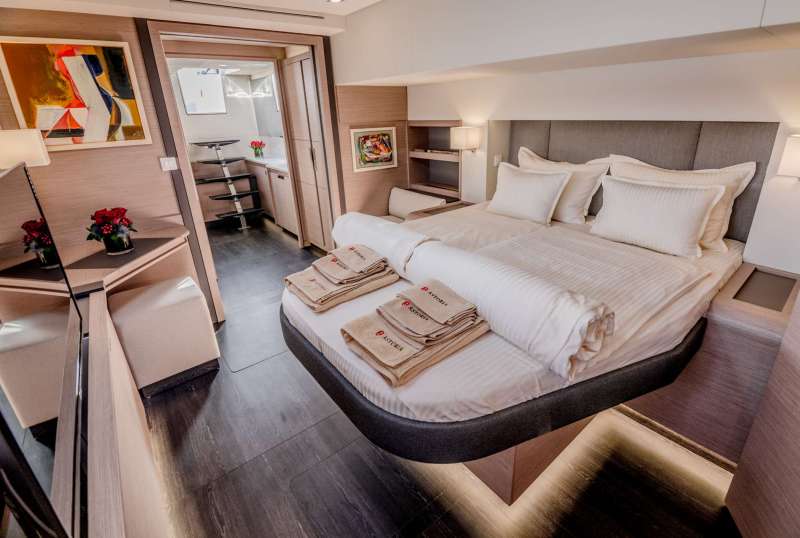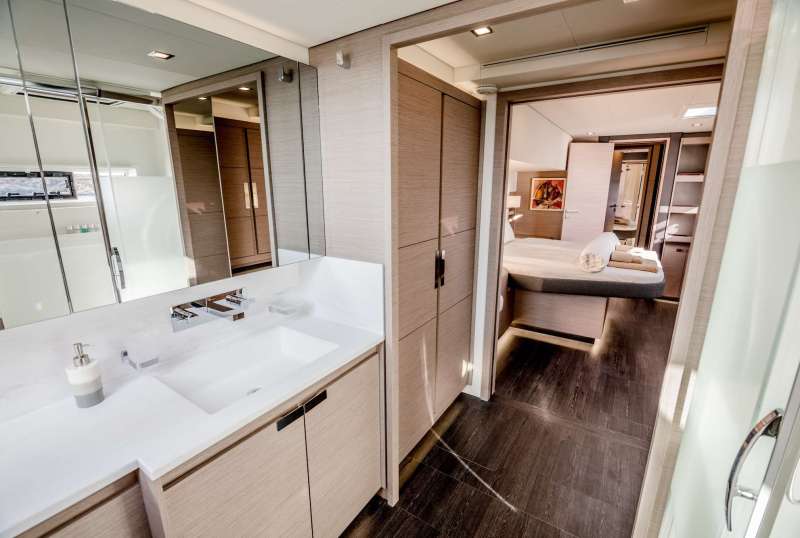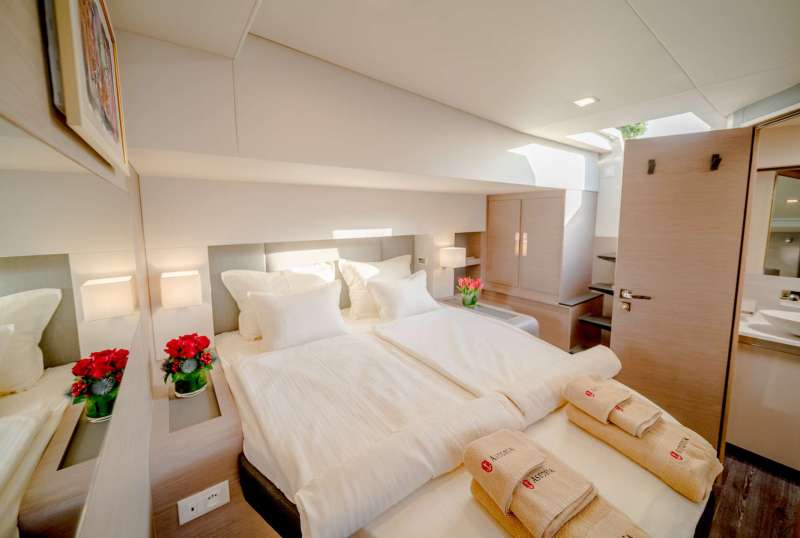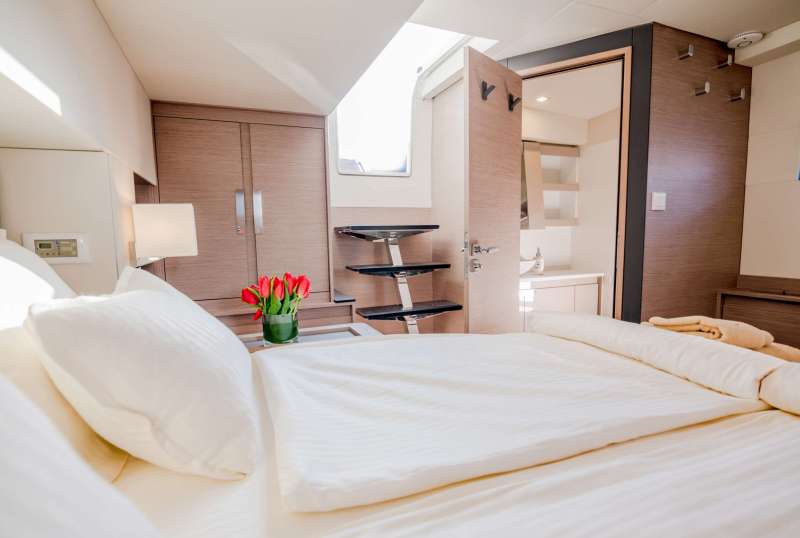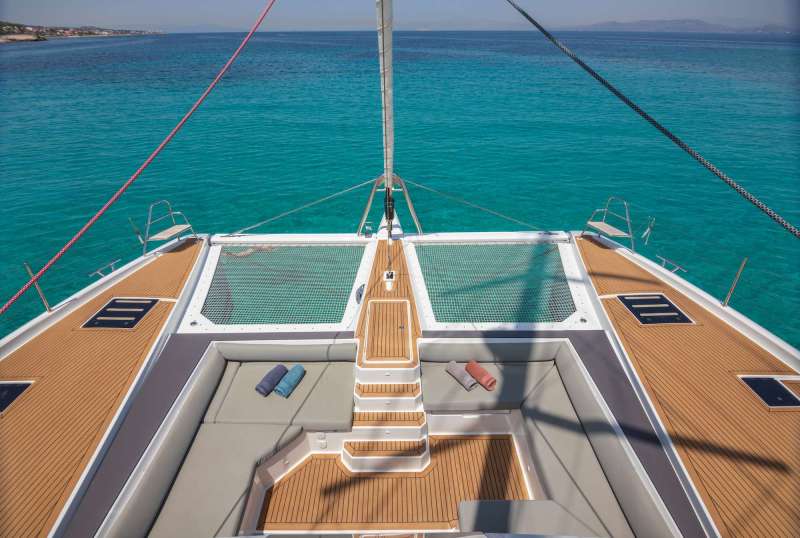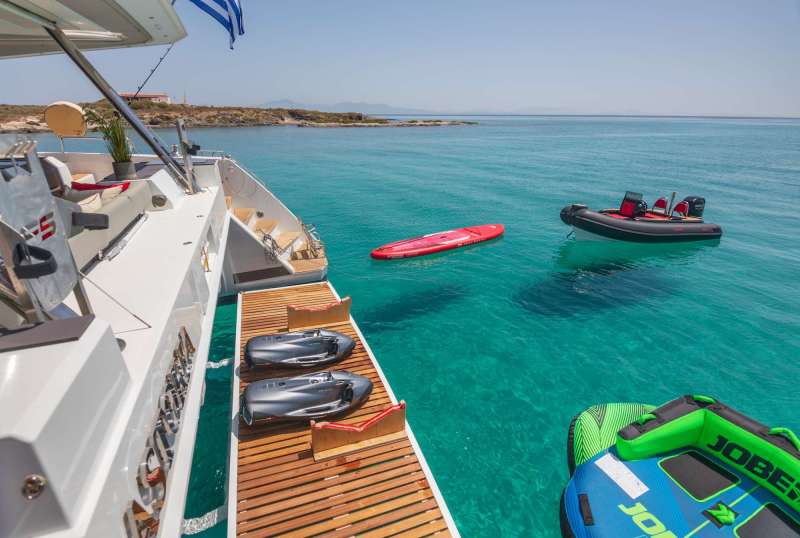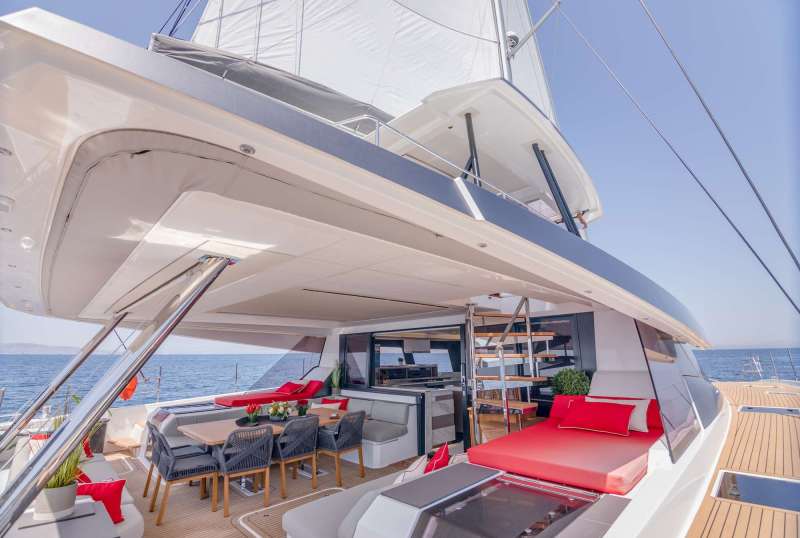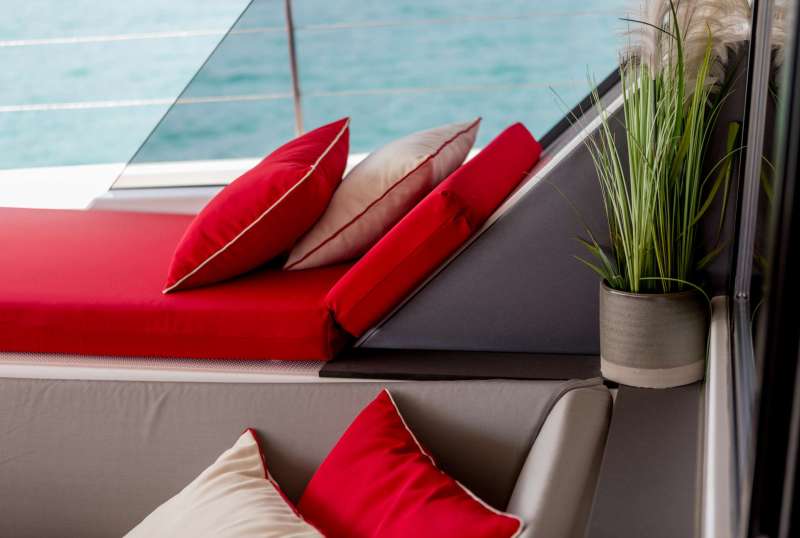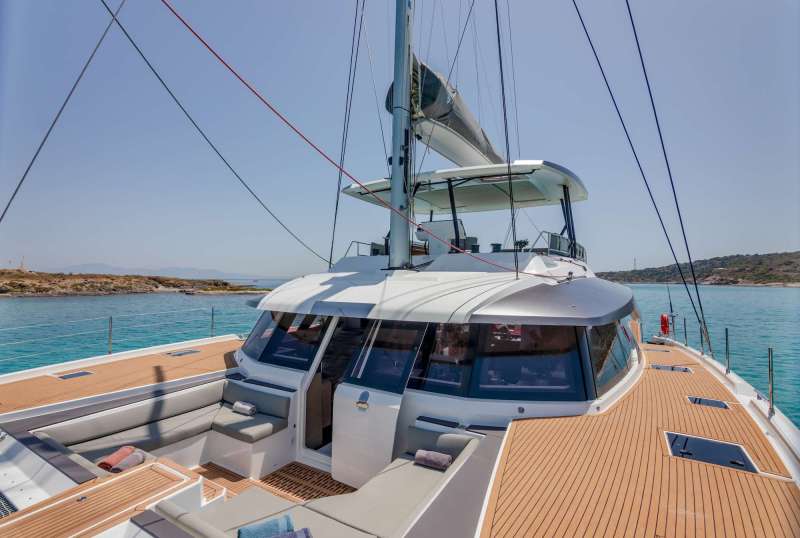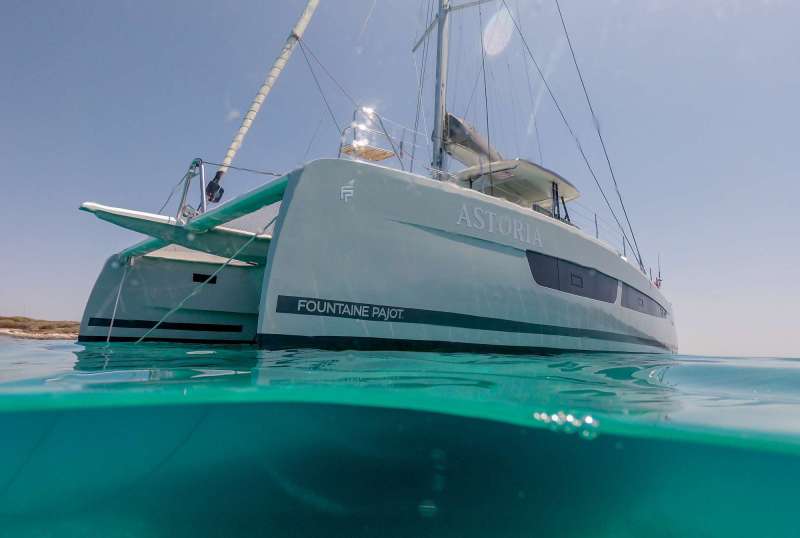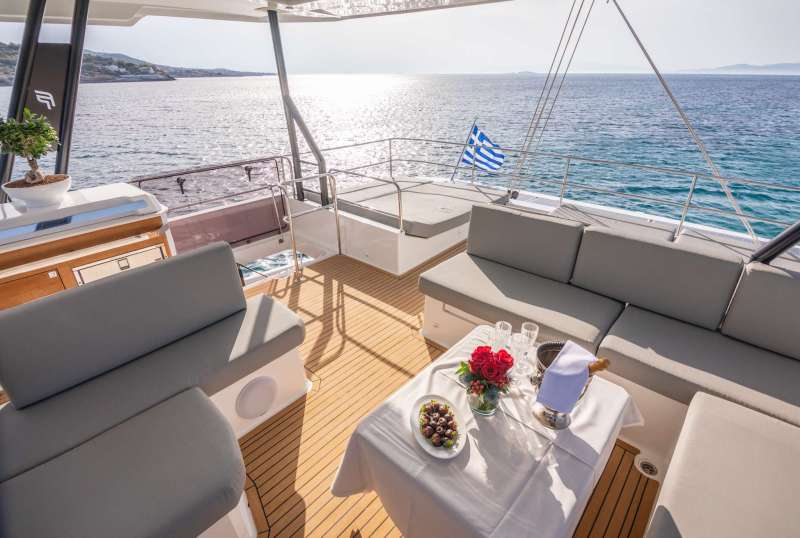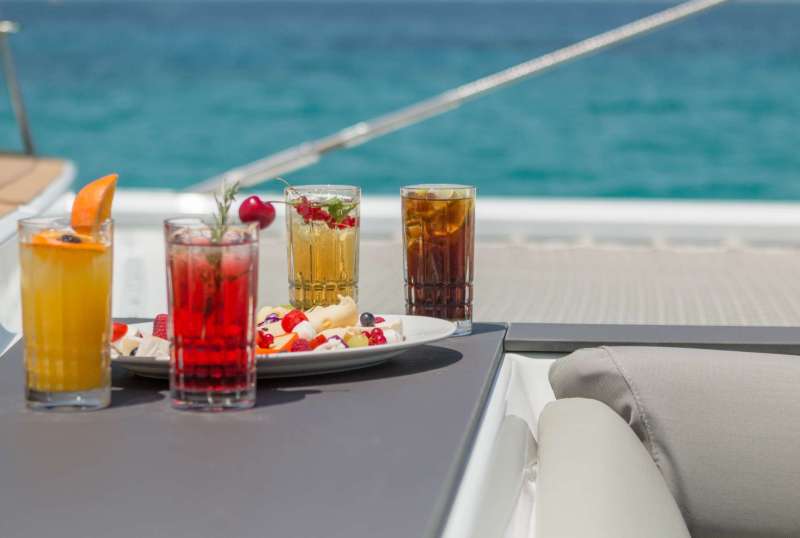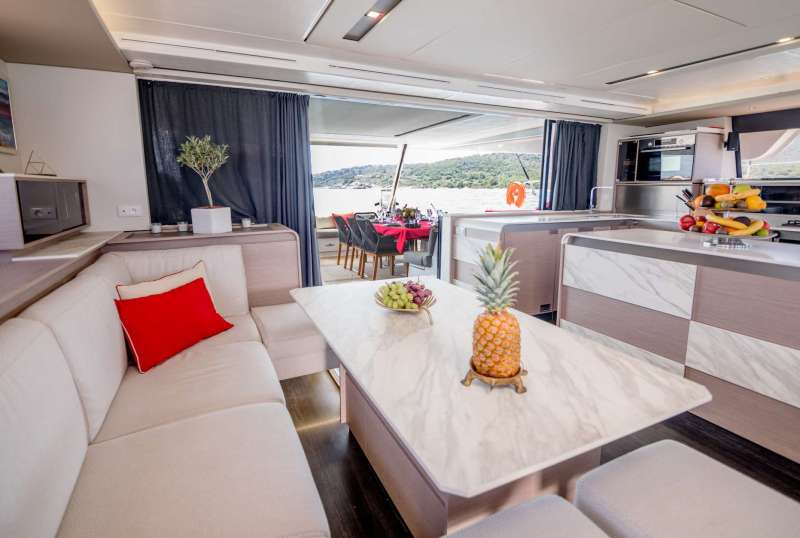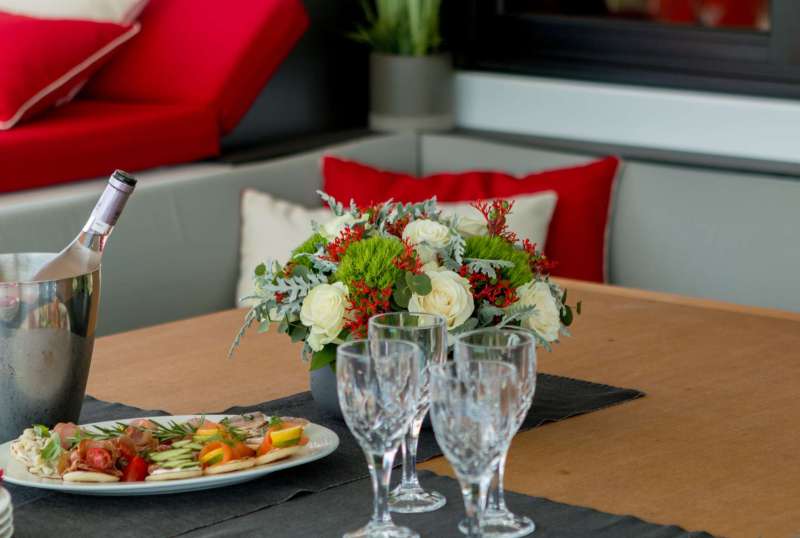 ASTORIA
From €24,900/week

5 cabins

61 ft

Fountaine Pajot

10 guests

Built: 2021

30 Litres/Hr
8. NEW HORIZONS 3| 55 FT Athens
New Horizons 3 can accommodate 10 guests in 3 queen-sized cabins, 1 double cabin, and 1 twin cabin. The master cabin features a separate Jacuzzi hydromassage shower. The yacht offers spacious areas, including a main salon dining area, aft deck dining area, forward dining area, and upper deck dining area.

Even though the catamaran is 55 feet, the guests can enjoy the amenities of a much larger vessel. She features a fully enclosed salon/dining area with sliding doors, a bimini upper deck area, and a removable awning in the forward section. The dining table in the open forward zone offers a delightful setting for "al fresco" meals.

The crew members will pamper and guide you in water sports- even if you are a beginner. Also, you will taste the best of Mediterranean cuisine as the chef has 12 years of experience in Greek and Mediterranean cuisine.
TOYS AND AMENITIES
New Horizons 3 features a Tender Highfield CL380 with a Mercury 40hp engine for waterskiing and wakeboarding and a Yamaha RDS250 sea scooter (2019) for underwater exploration. Guests can also enjoy skis (adult and children), a wakeboard, a swimming platform, a windsurfer, 2 tubes, a two-seater sofa, 2 SUP boards, and snorkelling equipment for various water activities.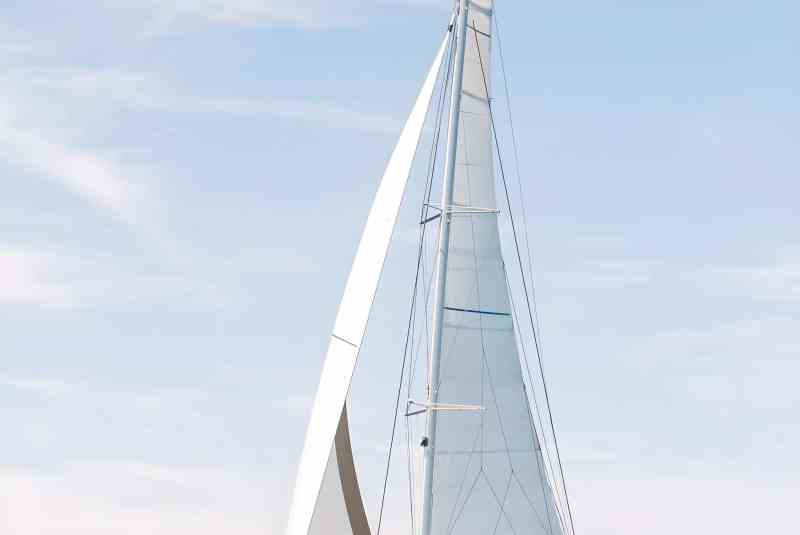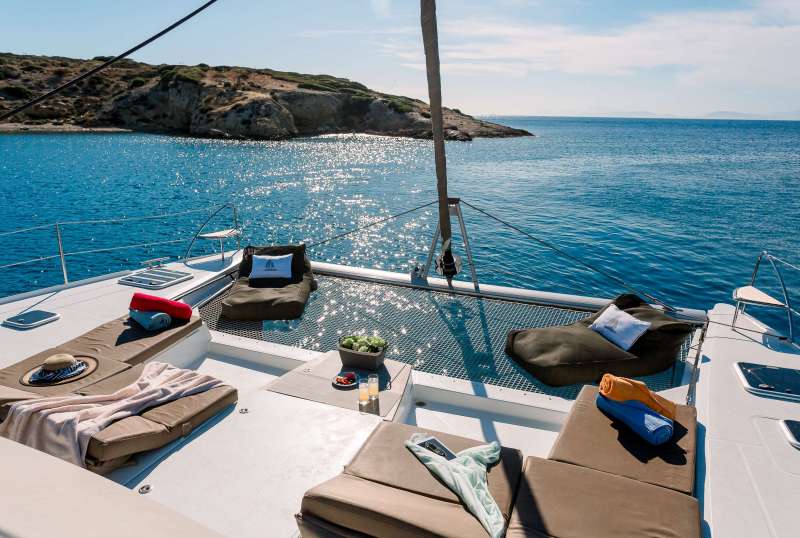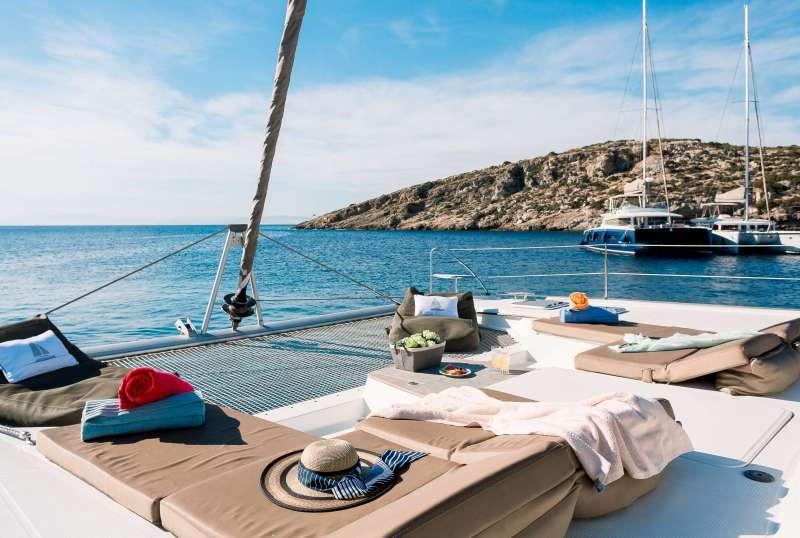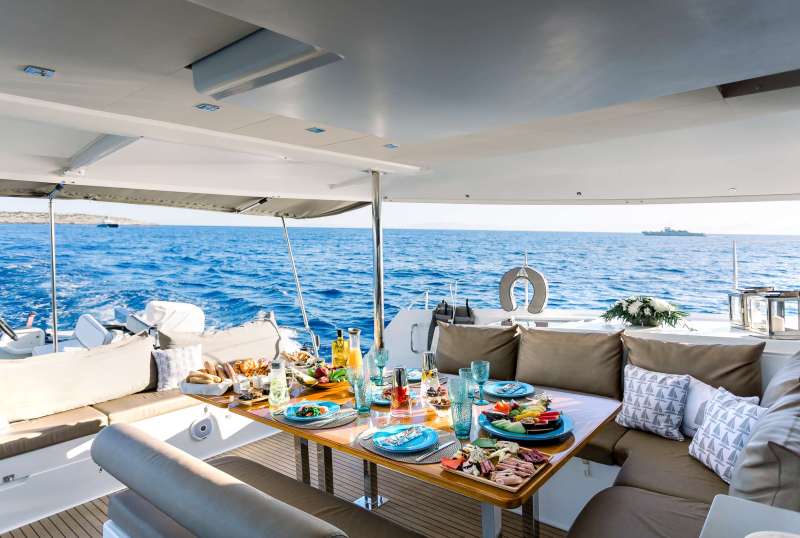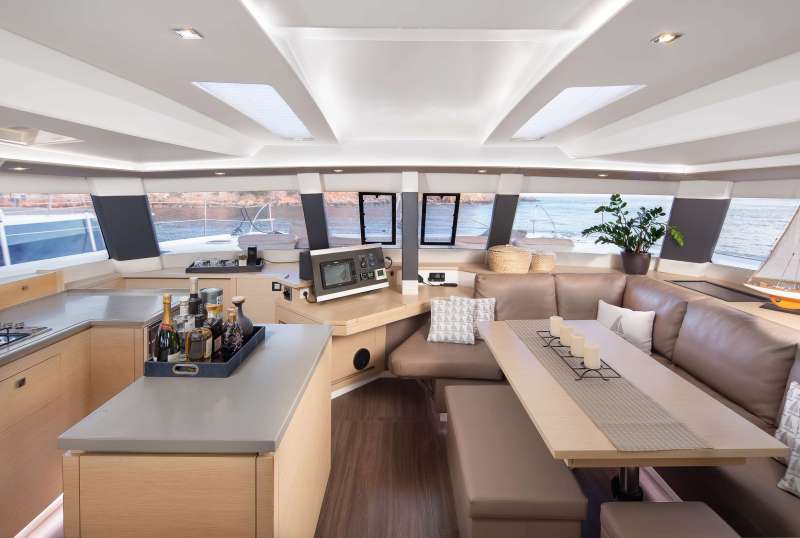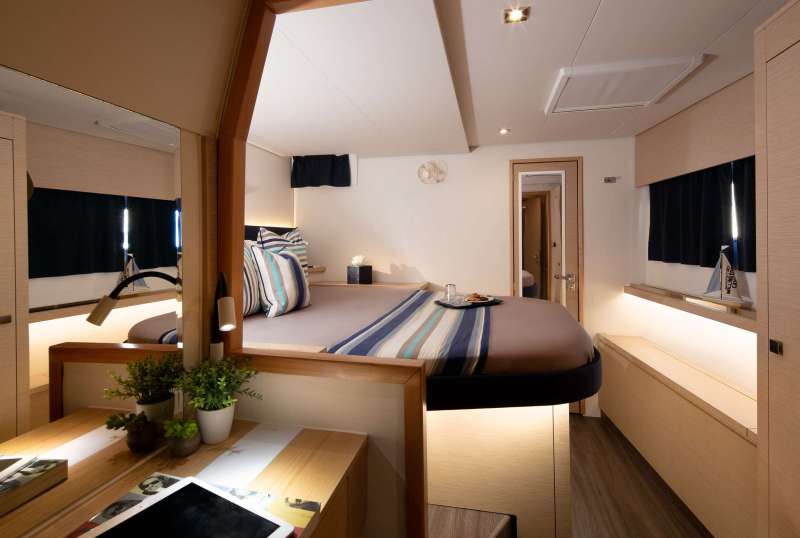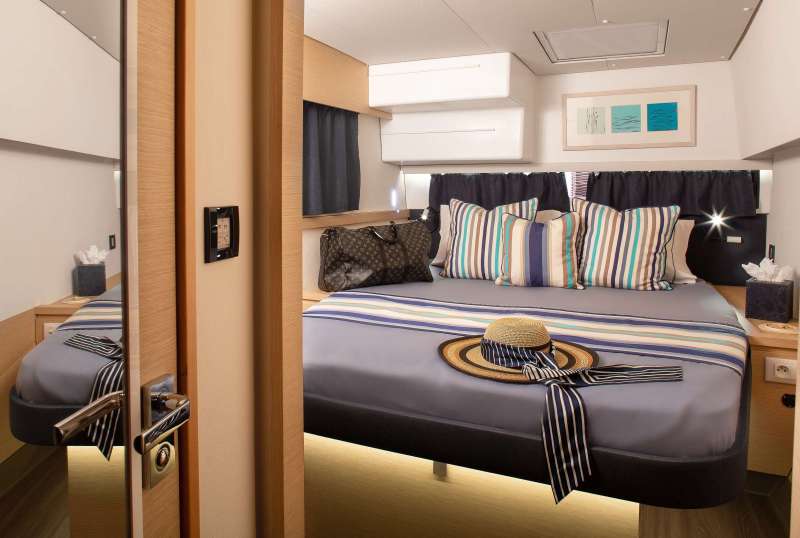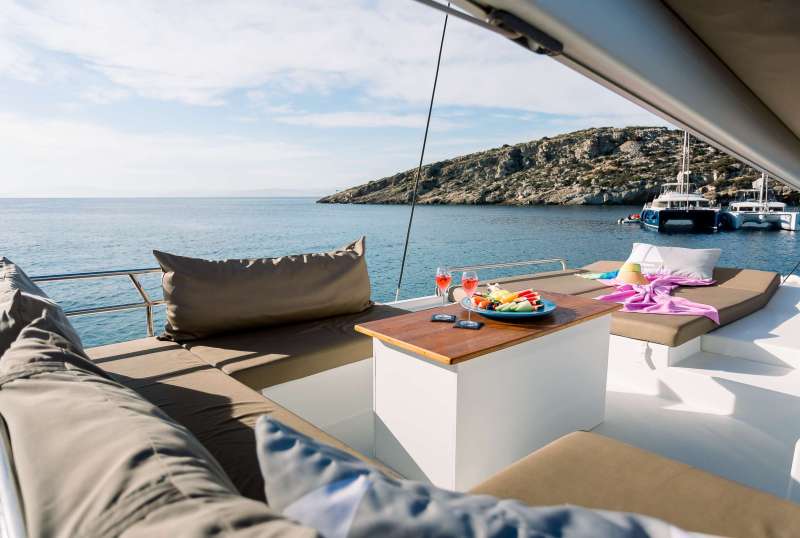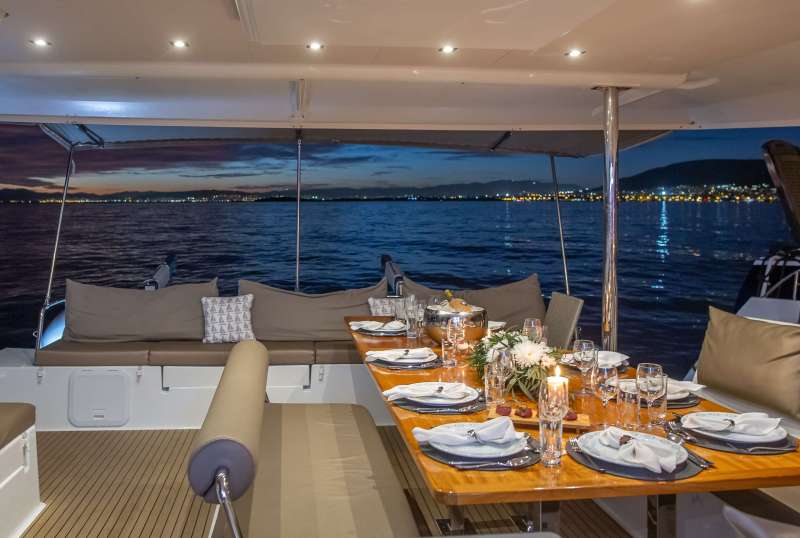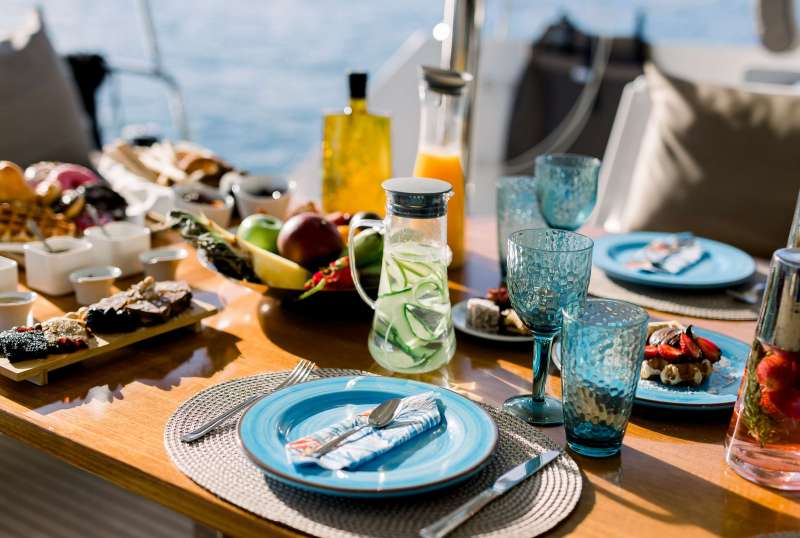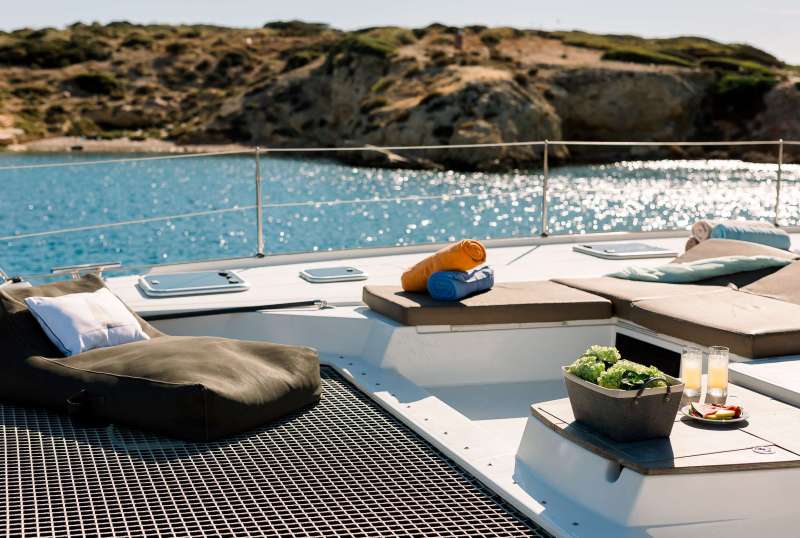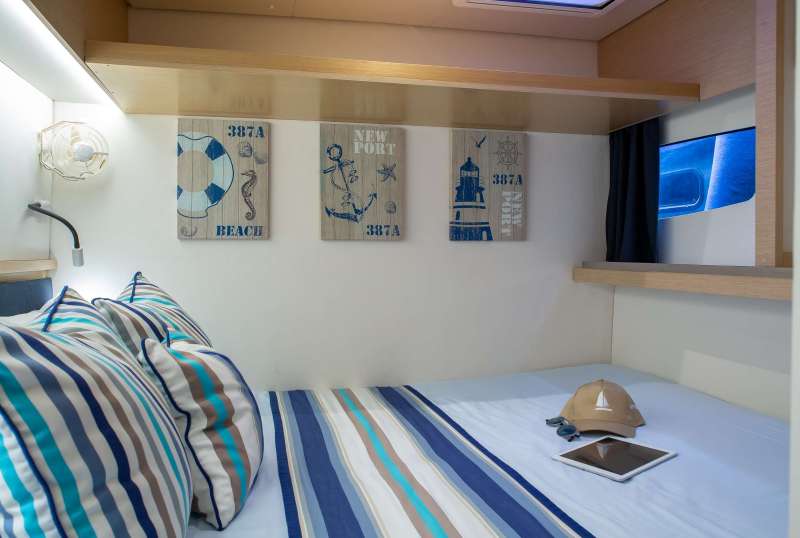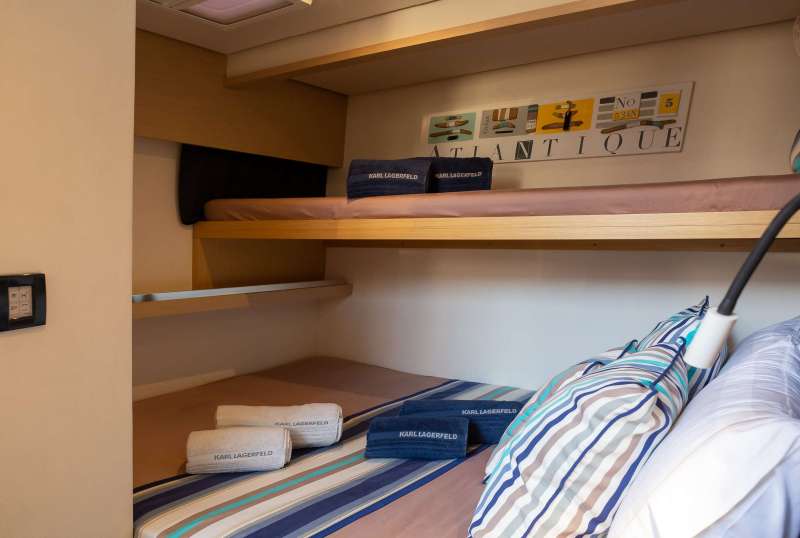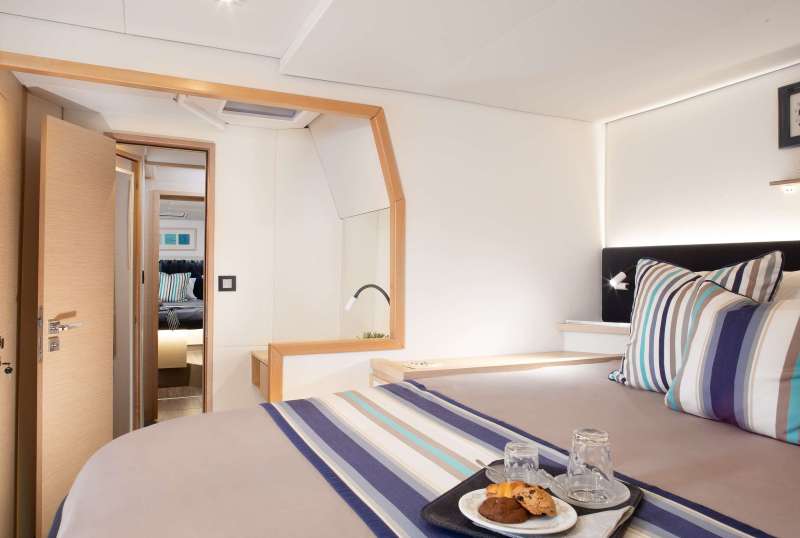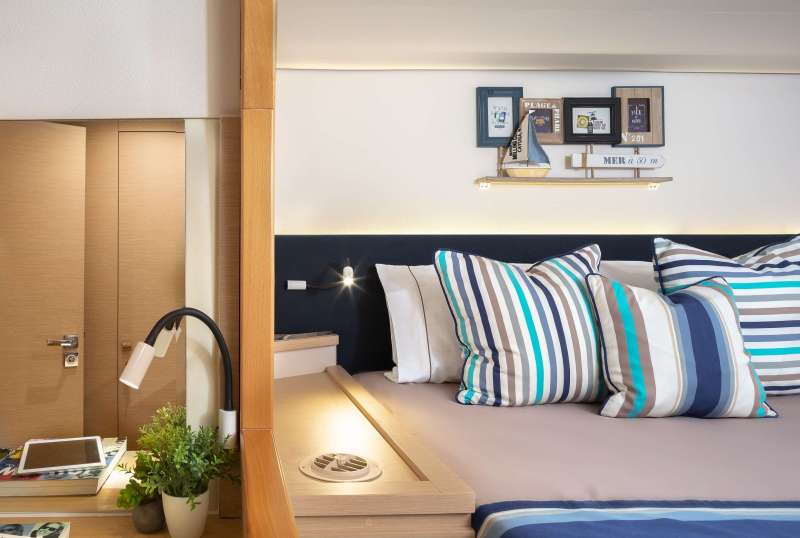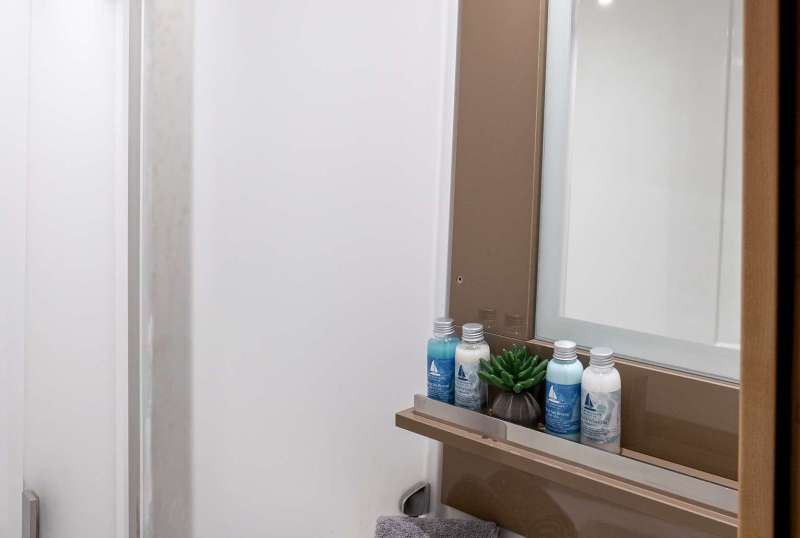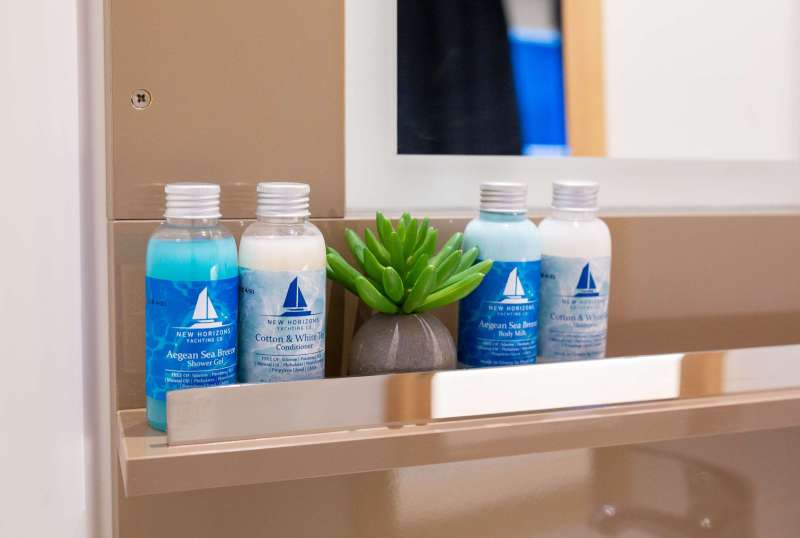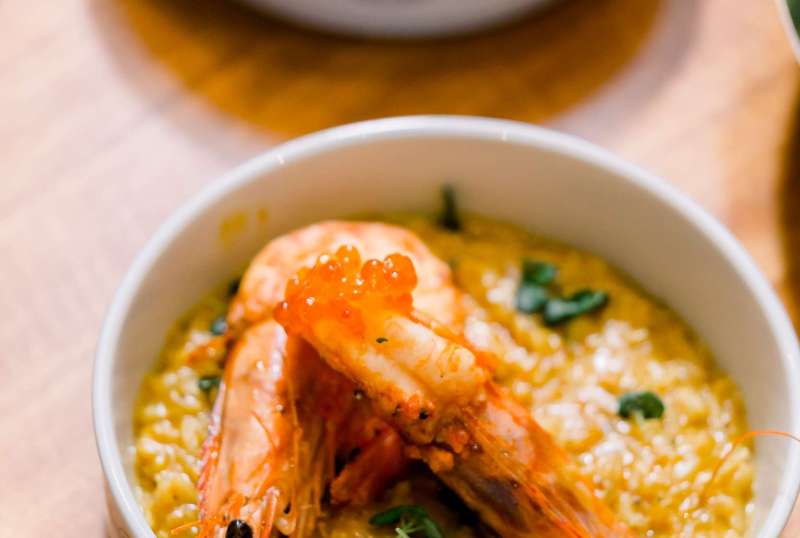 NEW HORIZONS 2
From €15,000/week

5 cabins

50 ft

Fountaine Pajot

11 guests

Built: 2016

13 Litres/Hr
9. HYDRUS| 55 FT Lavrion
Departing from Lavrion, HYDRUS can accommodate 10 guests in her vibrant interior and spacious deck, offering 4 double cabins and 1 twin cabin. From mood lighting to a carefully selected colour palette that soothes and stimulates the senses, this harmonious ambience extends seamlessly throughout all interior and exterior spaces.

HYDRUS embodies the essence of a larger Lagoon yacht, providing guests with an array of privileges and pleasures. Her impressive upper and lower areas feature a bar, dining area, sunbathing zone, and socializing areas. Also, she has a fully decked galley with all contemporary amenities and a tranquil and spacious living room.

Her crew members (3) are ready to assist and support the guest's needs with meals, local treats, water activities, and efficient ways to explore the islands. Since Captain George has been sailing for over 20 years, his attitude towards guests and safe sailing made him famous in the sailing community. Also, Chef Babis spoils guests with fresh Mediterranean cuisine and local products.
TOYS AND AMENITIES
HYDRUS offers a wide range of water toys and equipment, including a Highfield CL420 dinghy, tube, SUP paddle boards, fishing gear, wakeboard, water skis (adults and kids), snorkel gear, kayaks, Sea Bobs, and inflatable noodles.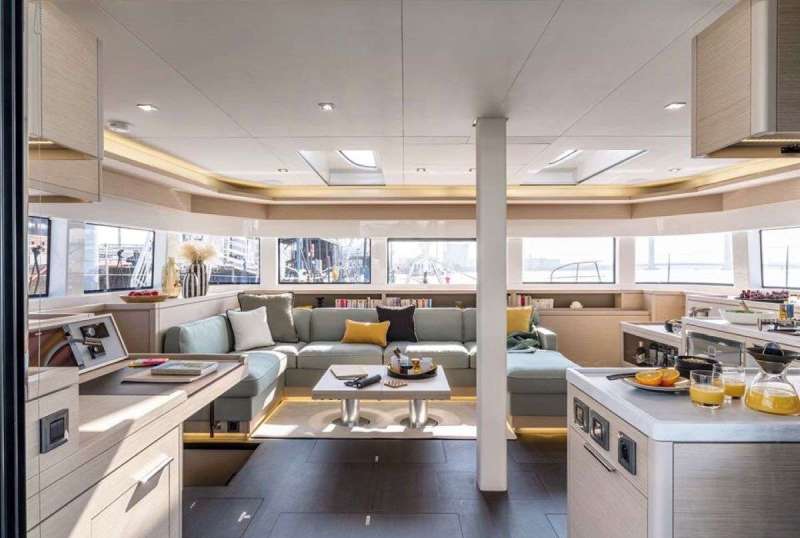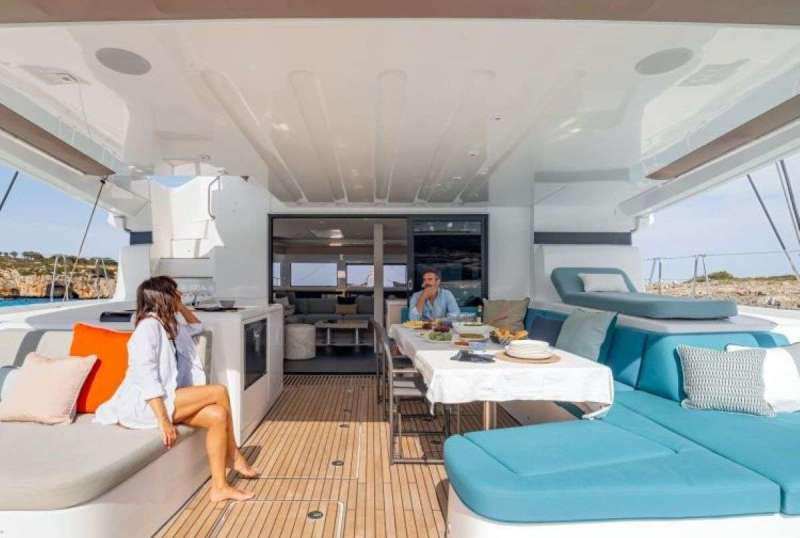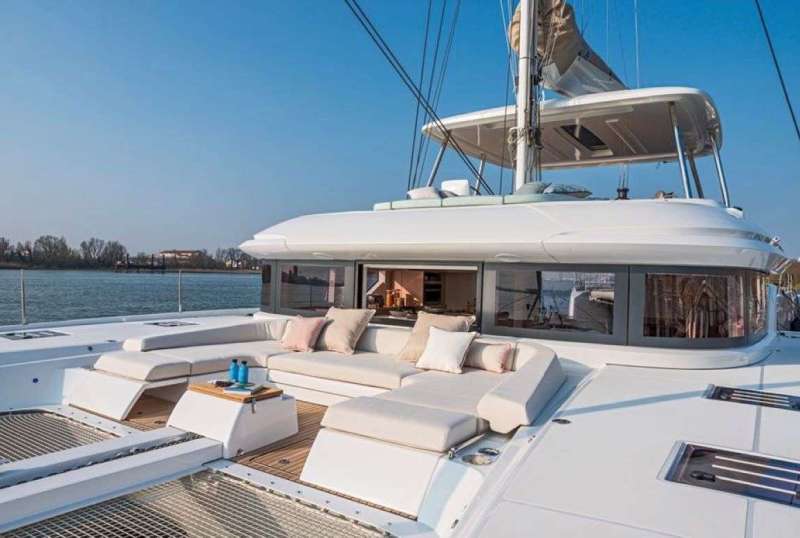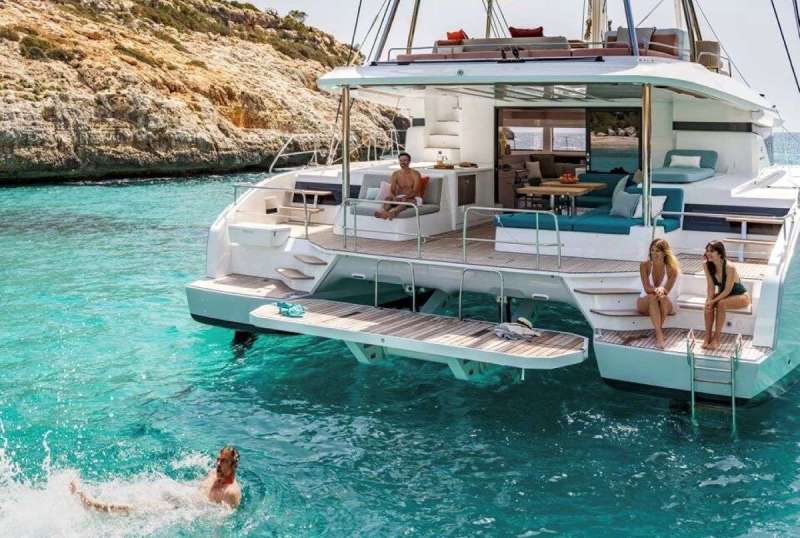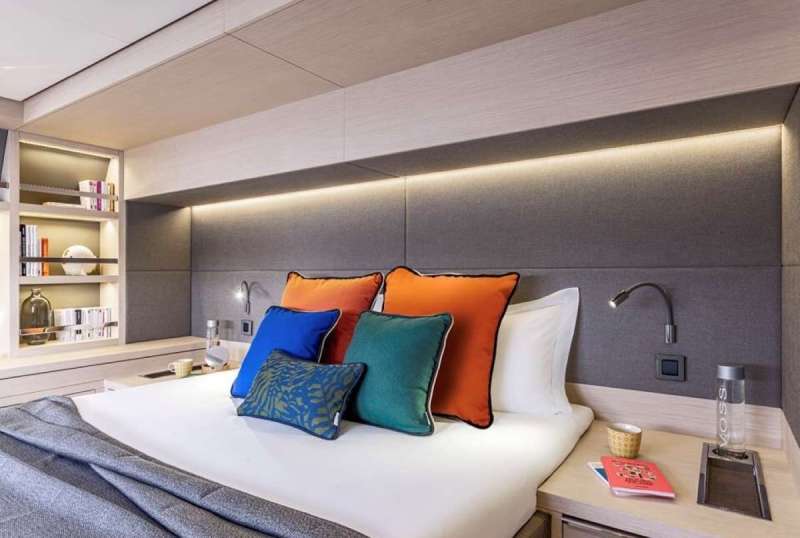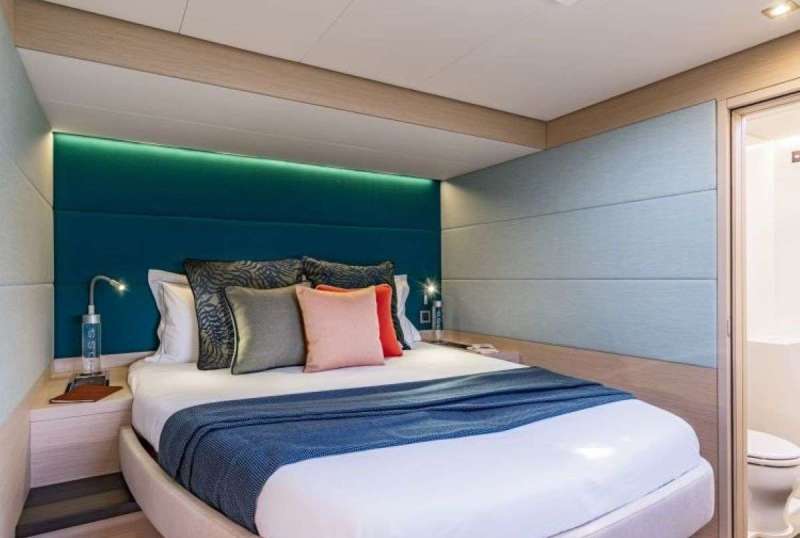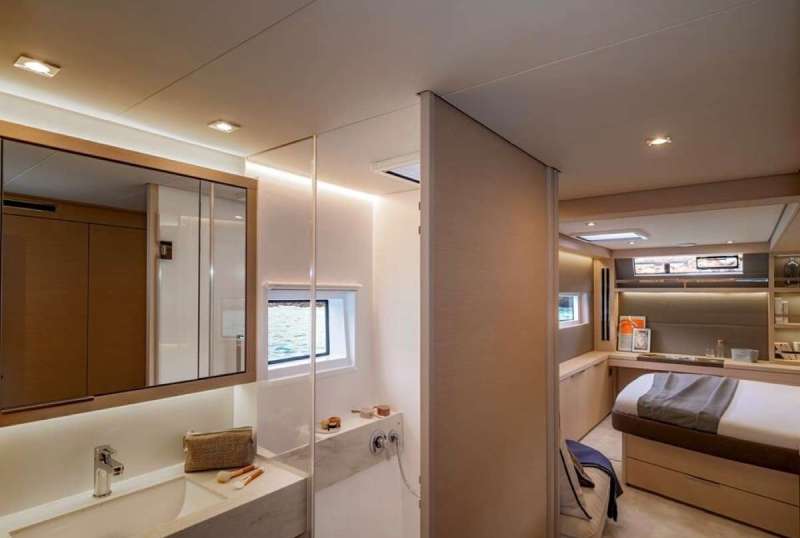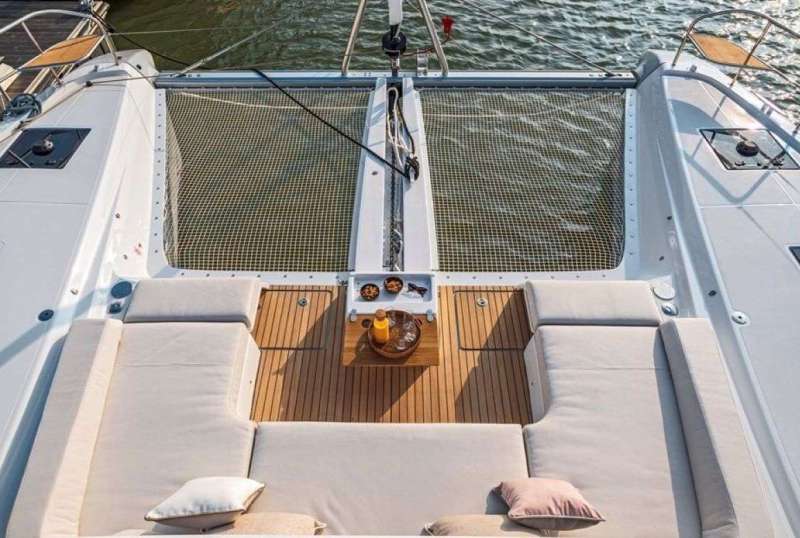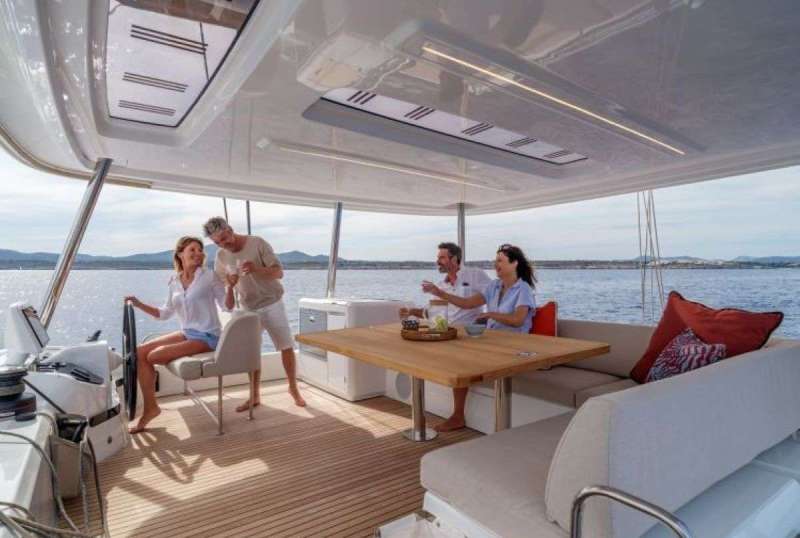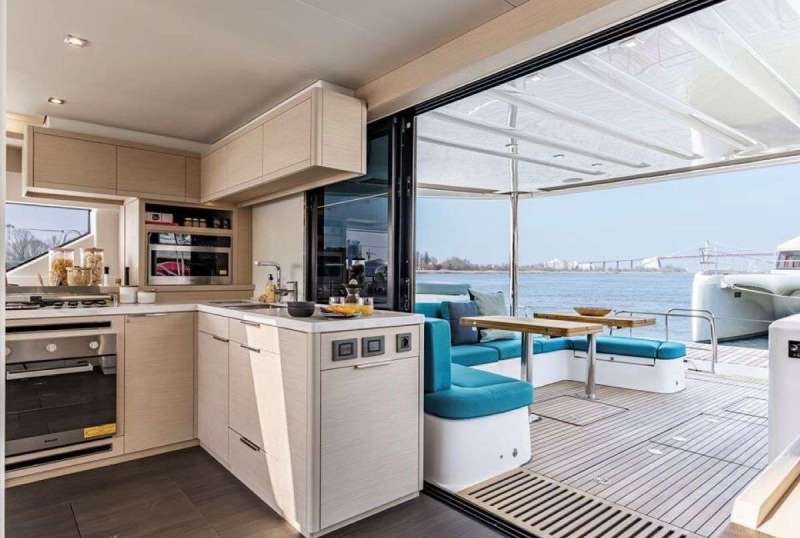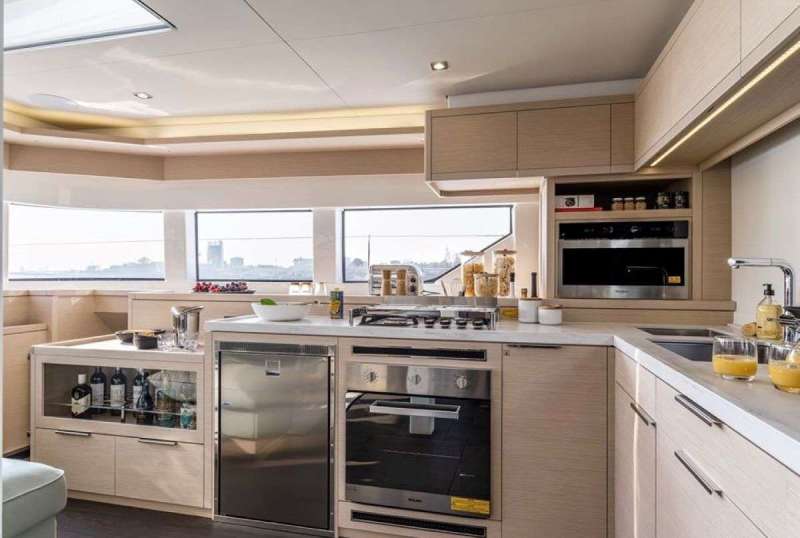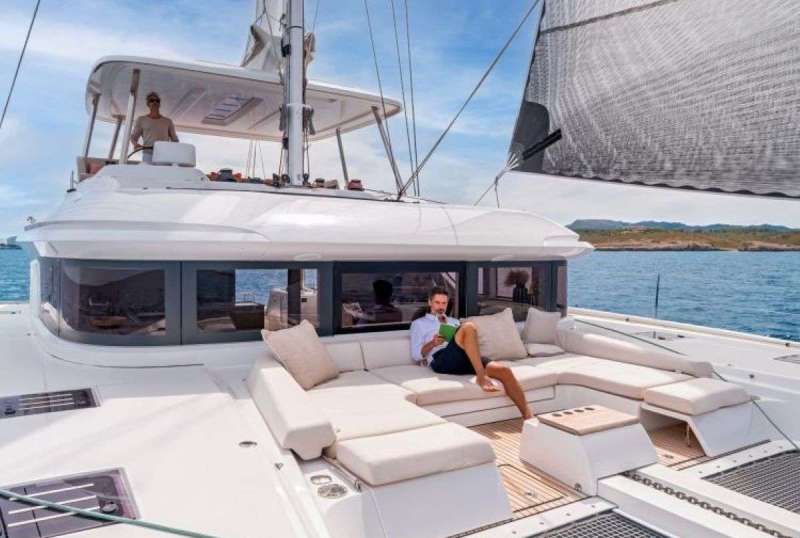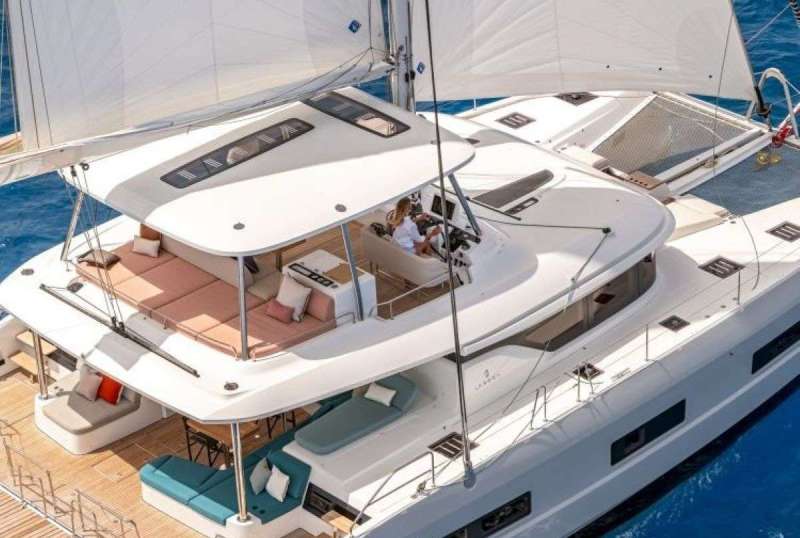 HYDRUS
From €18,000/week

5 cabins

55 ft

Lagoon

10 guests

Built: 2023

40 Litres/Hr
10. VALIUM 52|52 FT
VALIUM52 offers accommodation for 10 guests in 5 queen cabins, each featuring a unique colour palette for a comfortable and personalized experience. Her al fresco dining area is a great common space to enjoy with family and friends by the sea.

VALIUM52 has a friendly and professional Captain, Mr. Grigoris, who ensures guests feel at home on board. With a hospitable and attentive crew, VALIUM52 promises a memorable and enjoyable vacation. All these onboard amenities and hospitality come with a very affordable price range (18,500- 22,500 EUR per week).
TOYS AND AMENITIES
VALIUM52 offers exciting water toys and gear: Standup Paddleboards, Kayak Wakeboard, Water skis (adults & children), Fishing Equipment, Snorkeling equipment, Tubes, and Towable inflatable.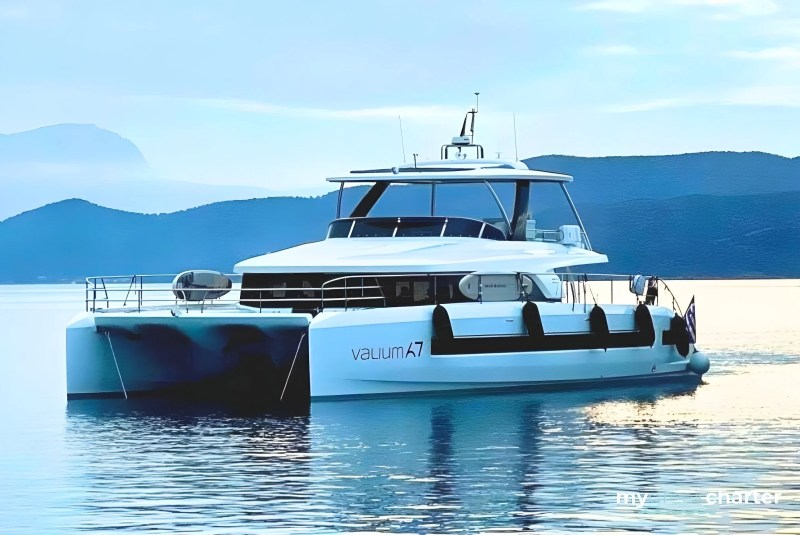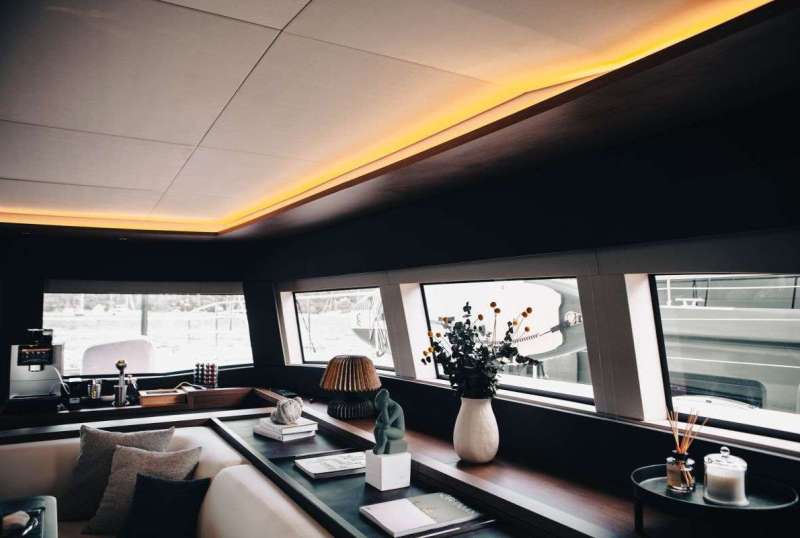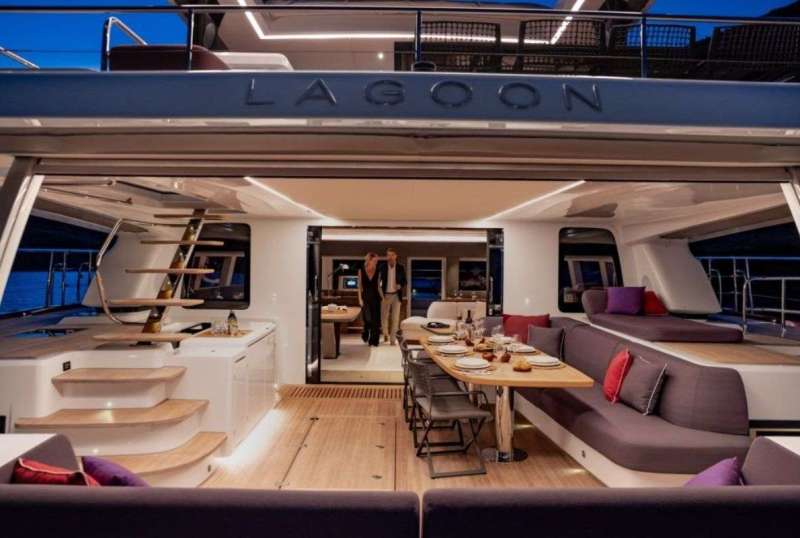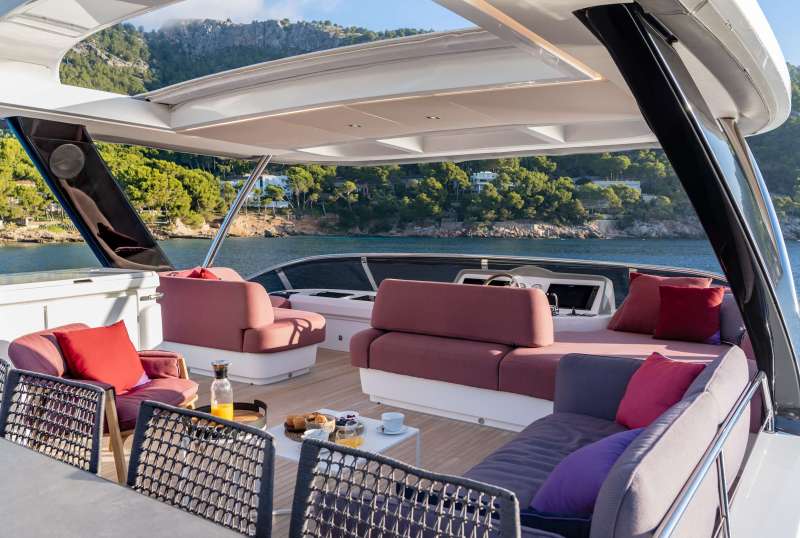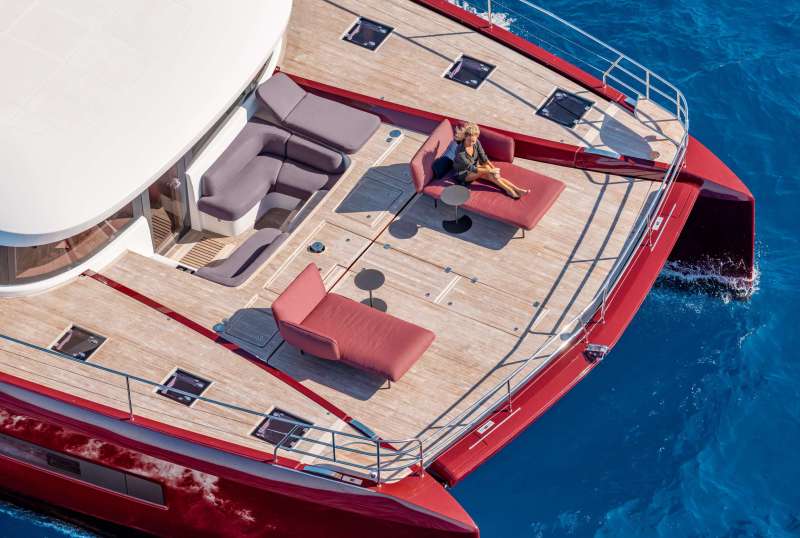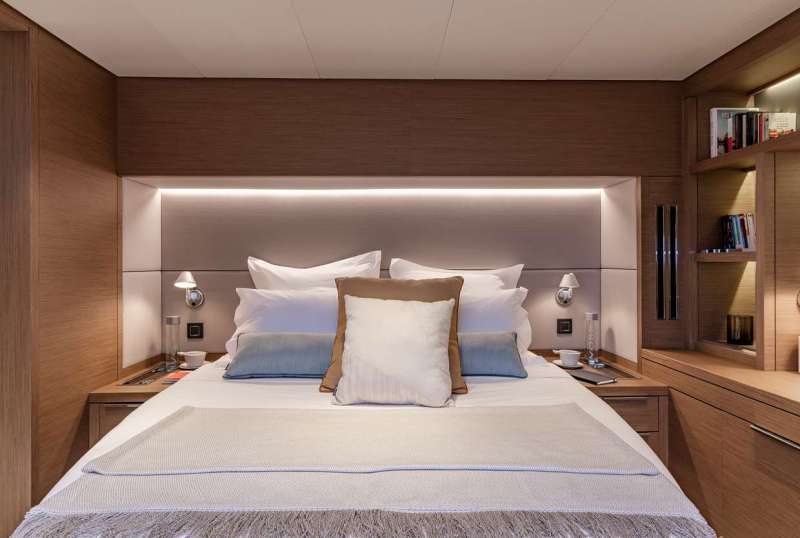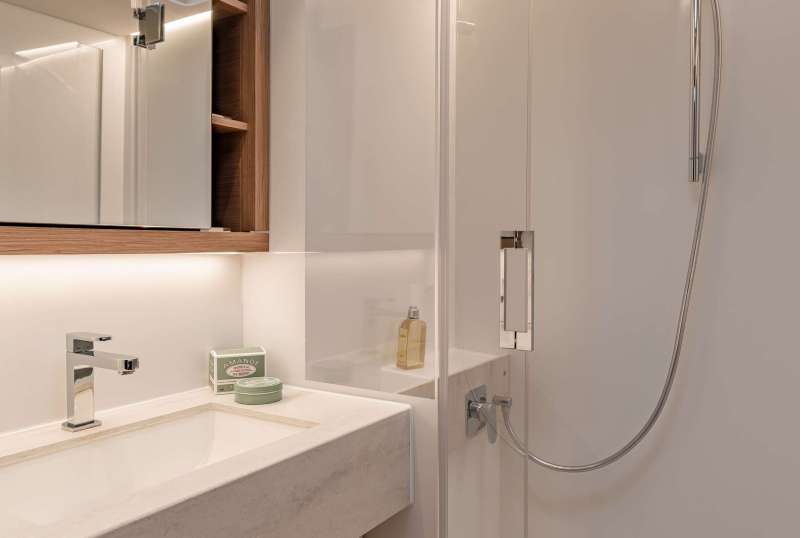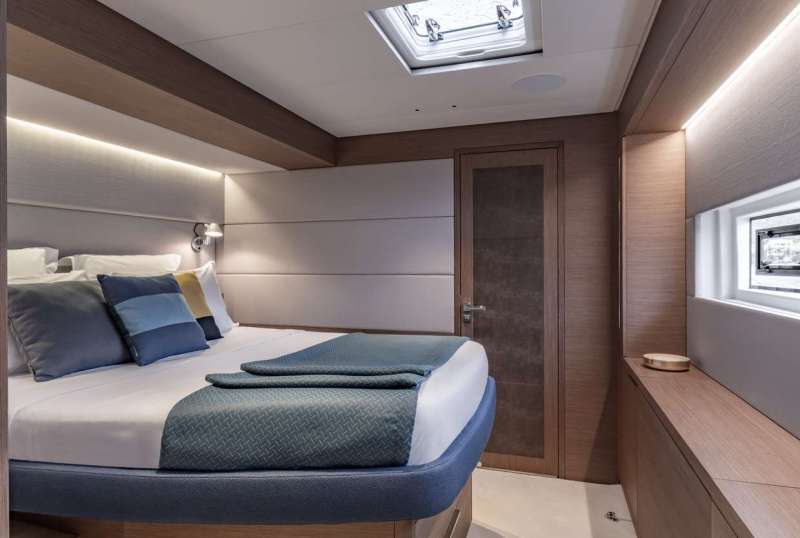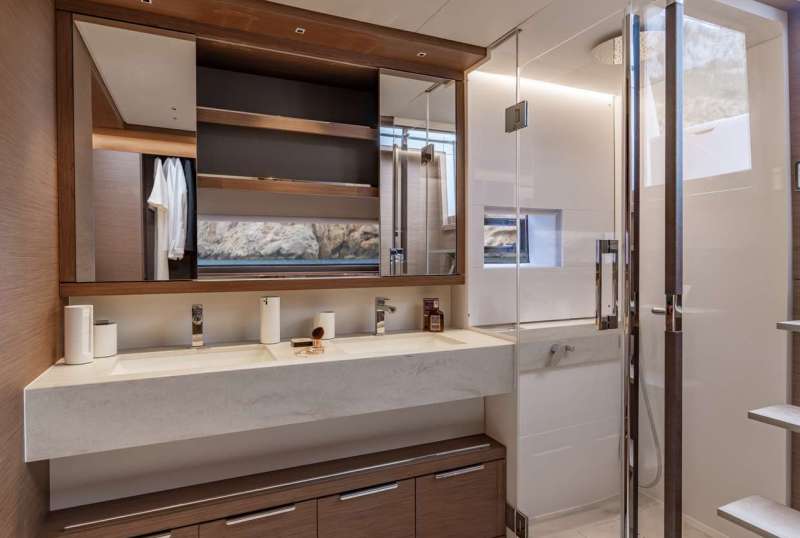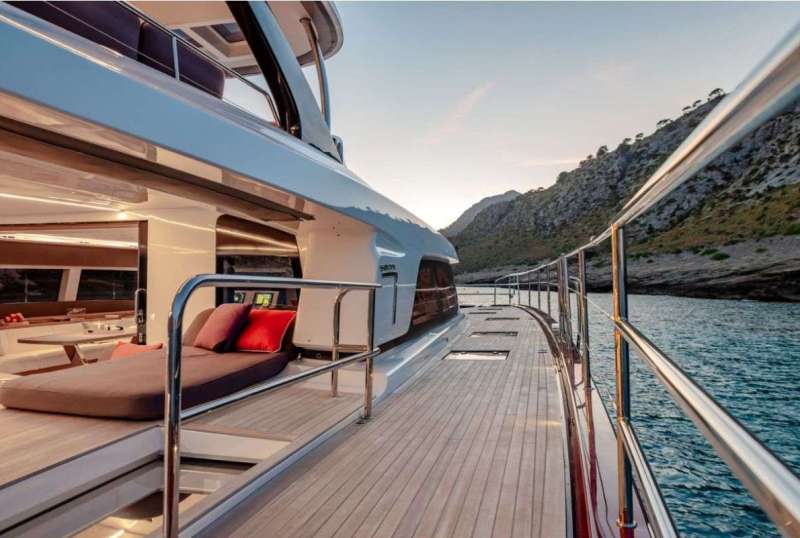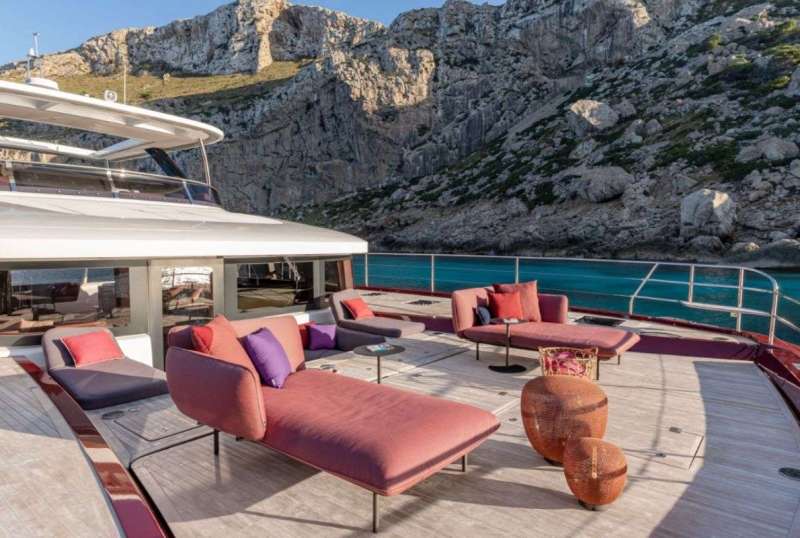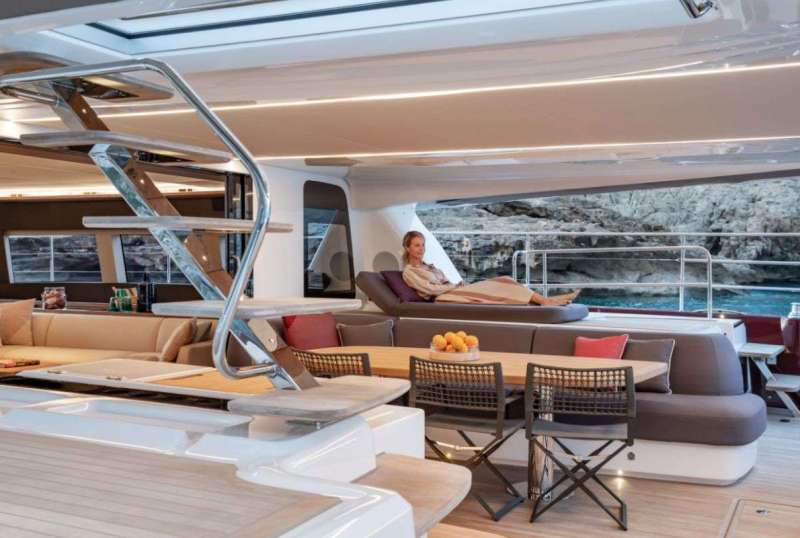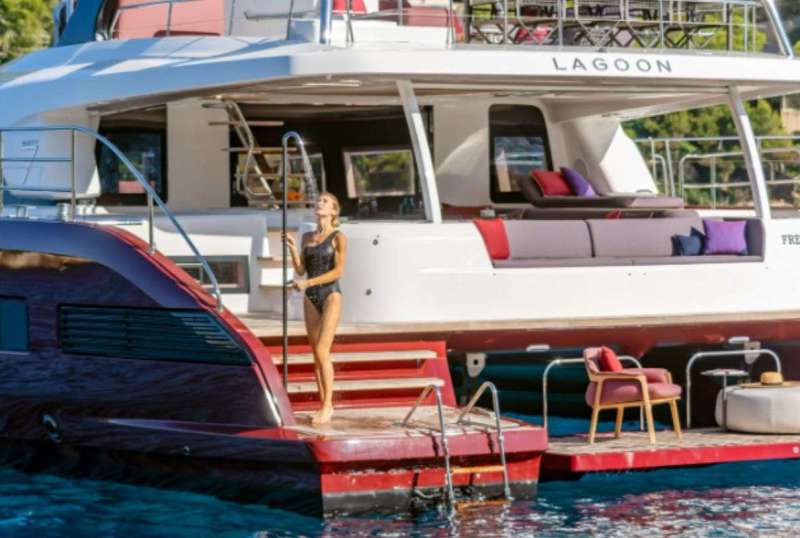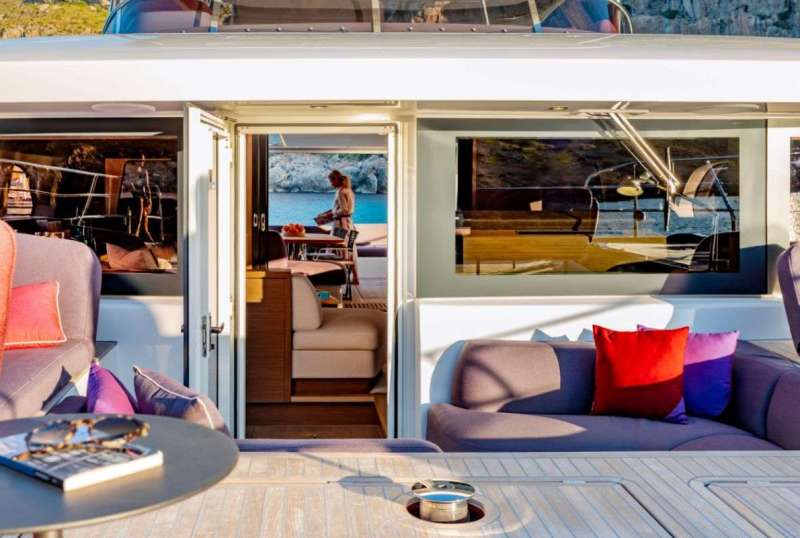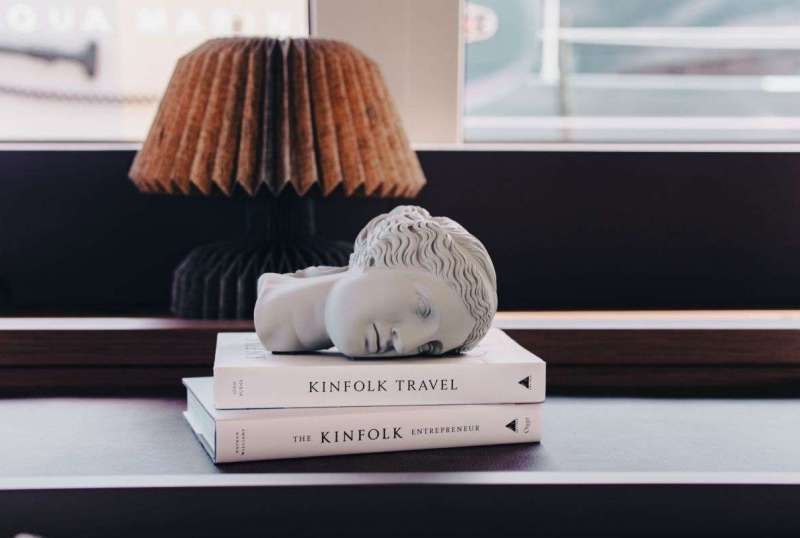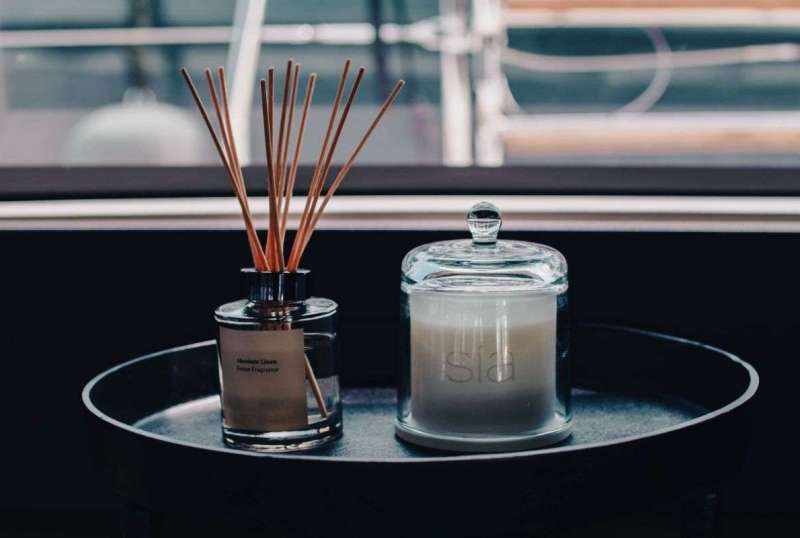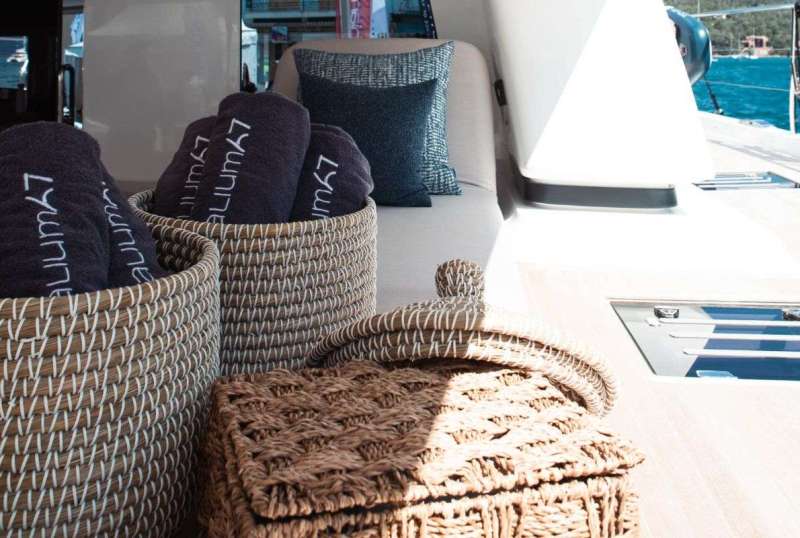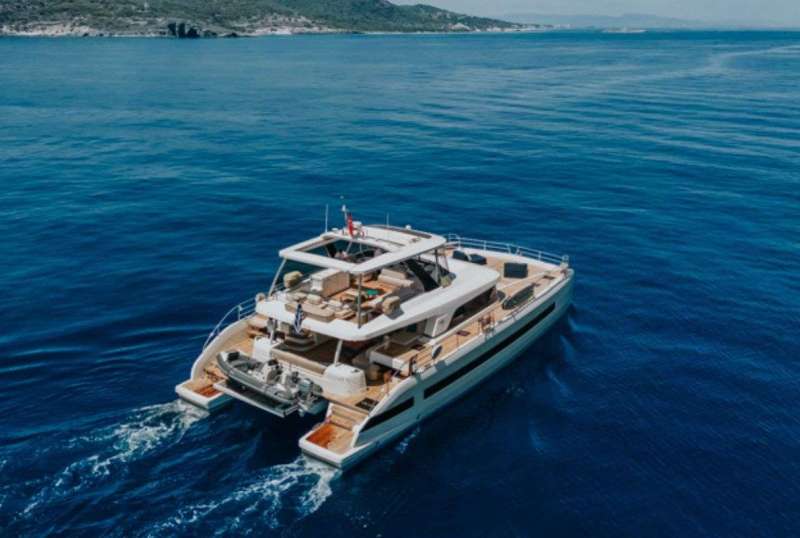 VALIUM 67
From €35,000/week

5 cabins

66 ft

Lagoon

10 guests

Built: 2023

120 Litres/Hr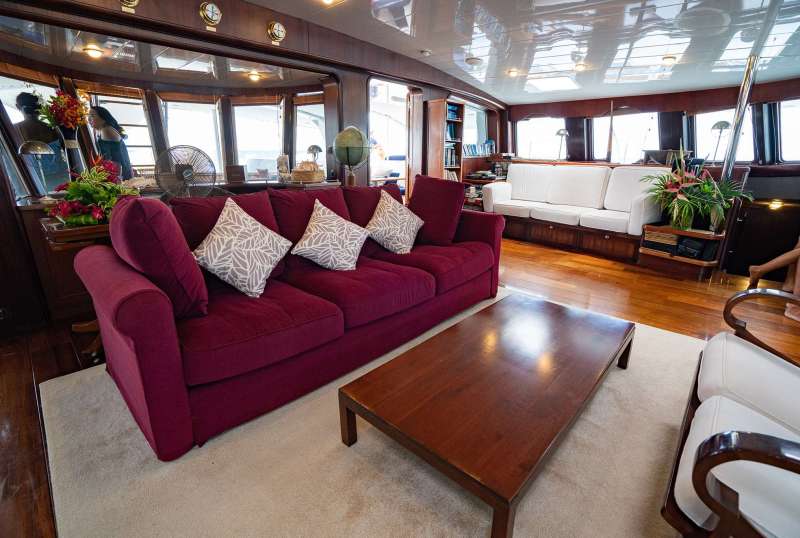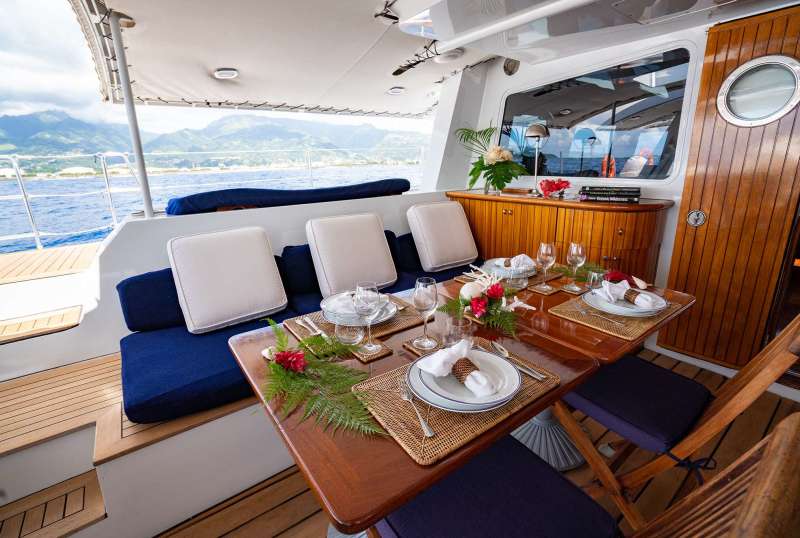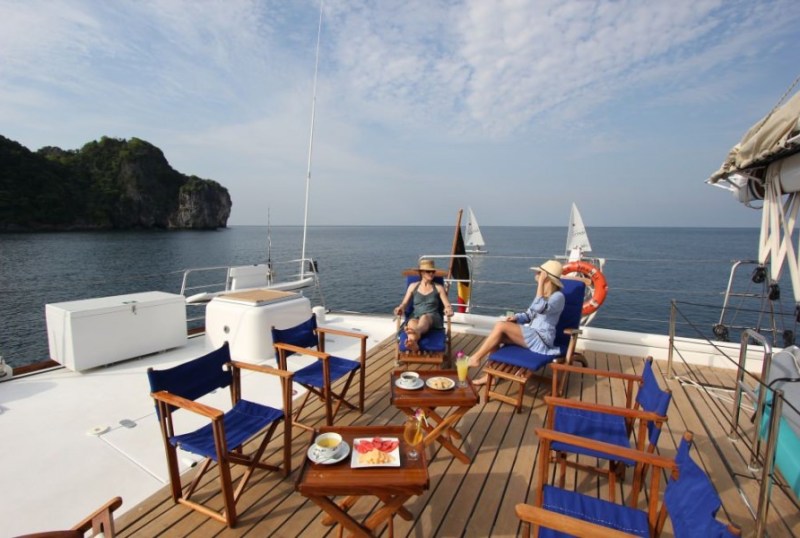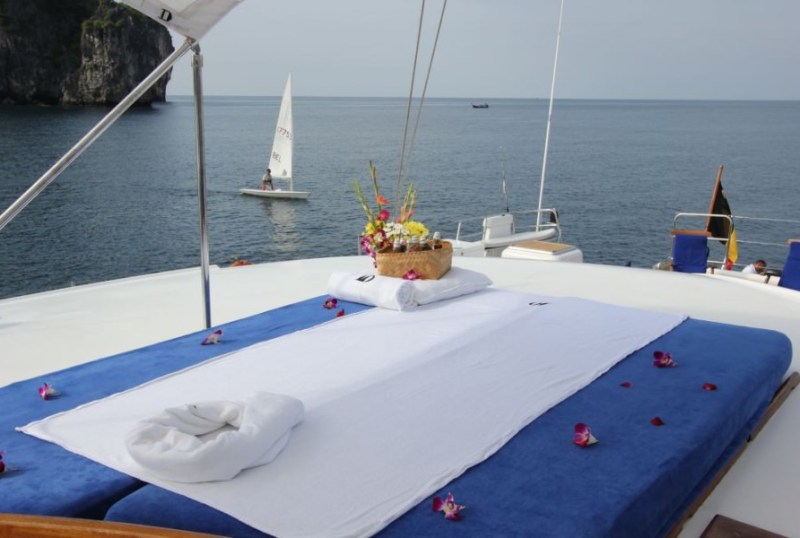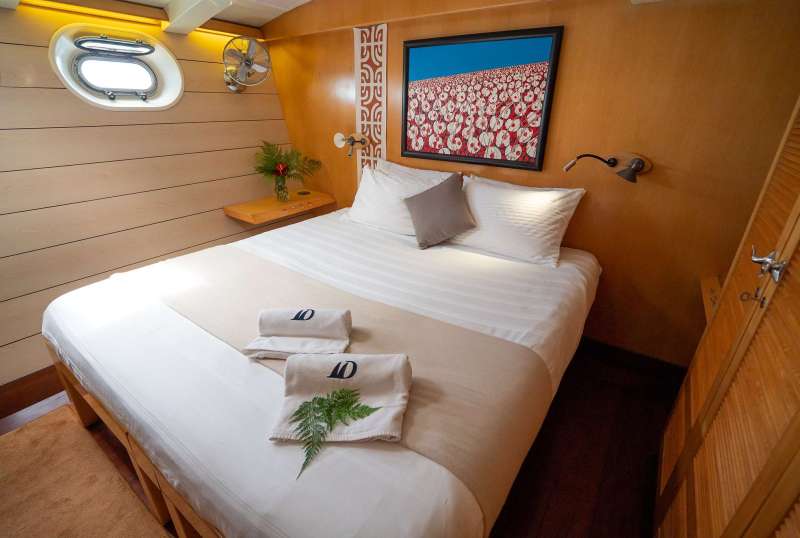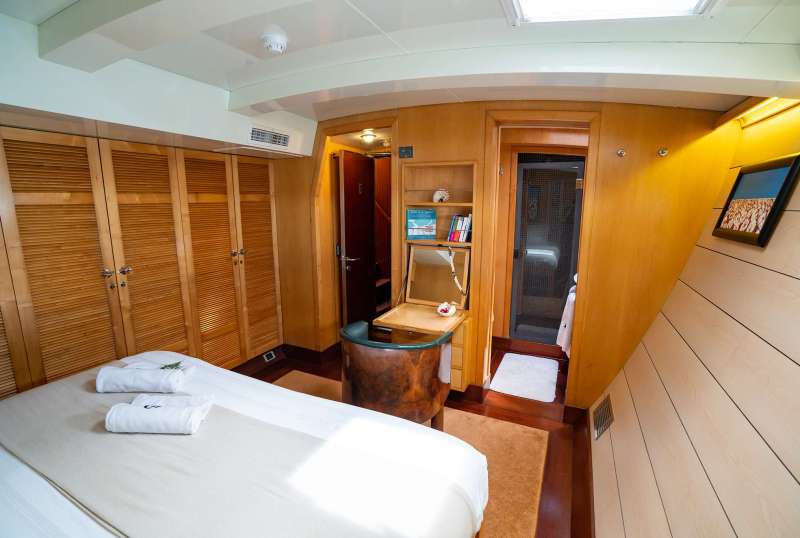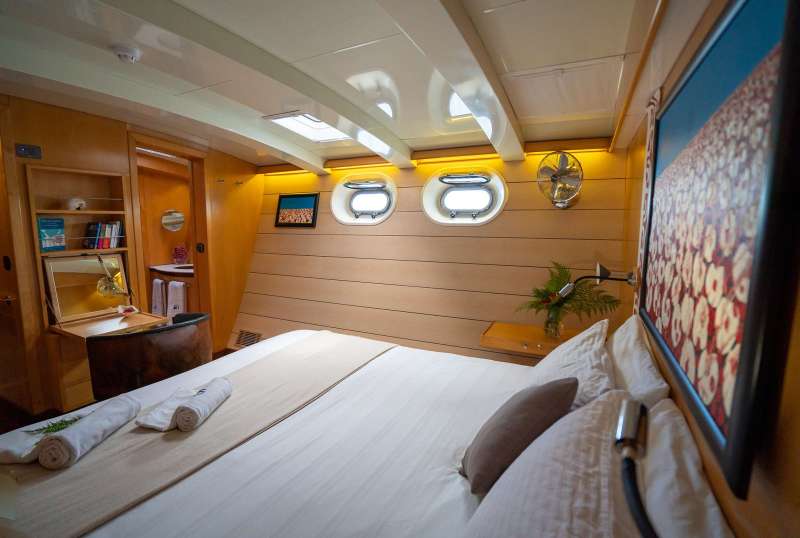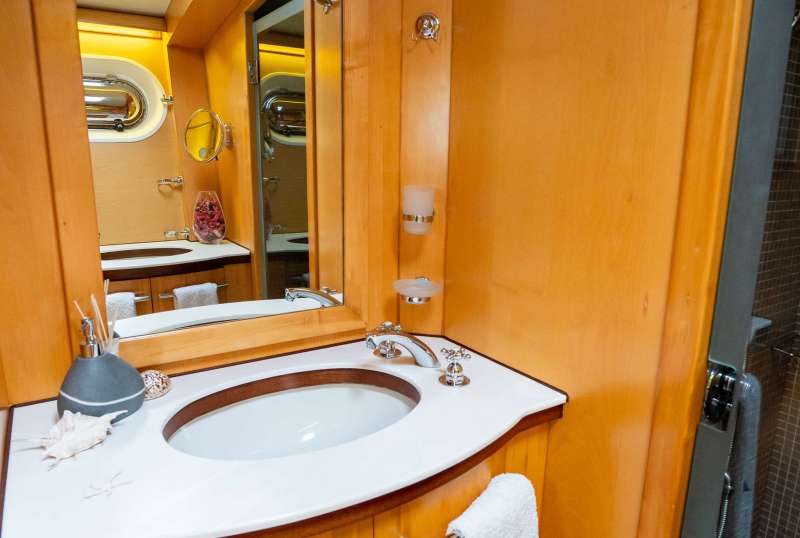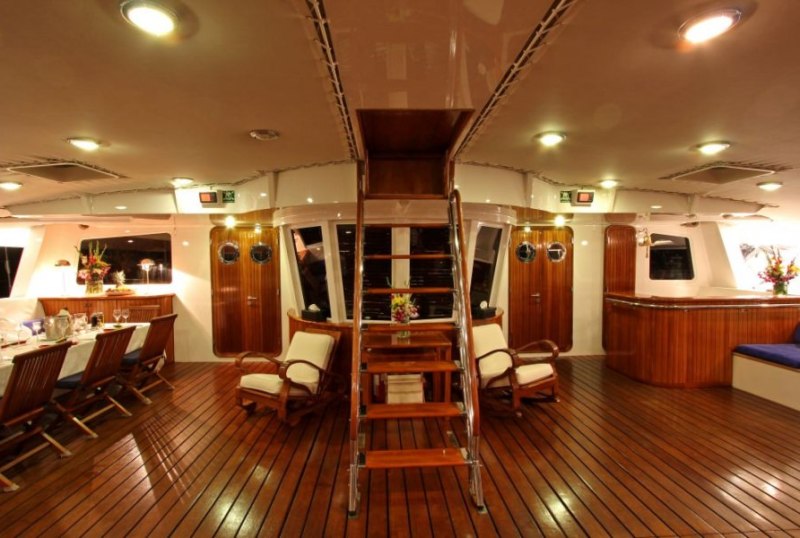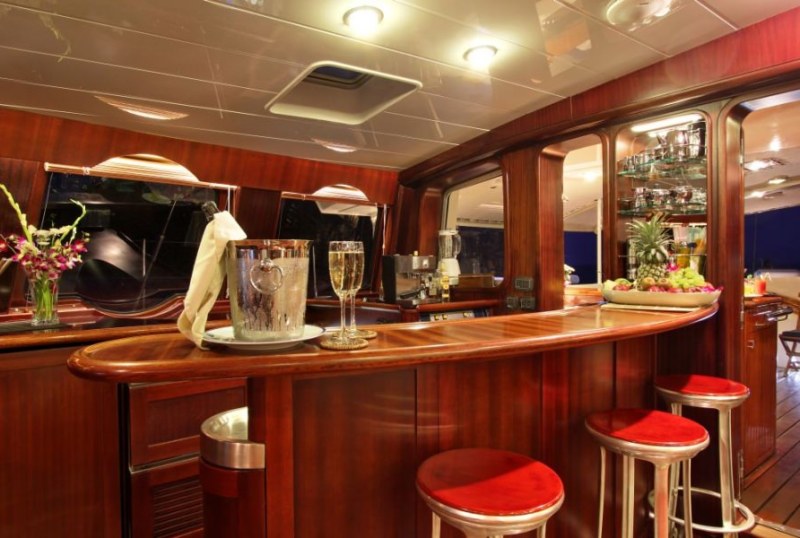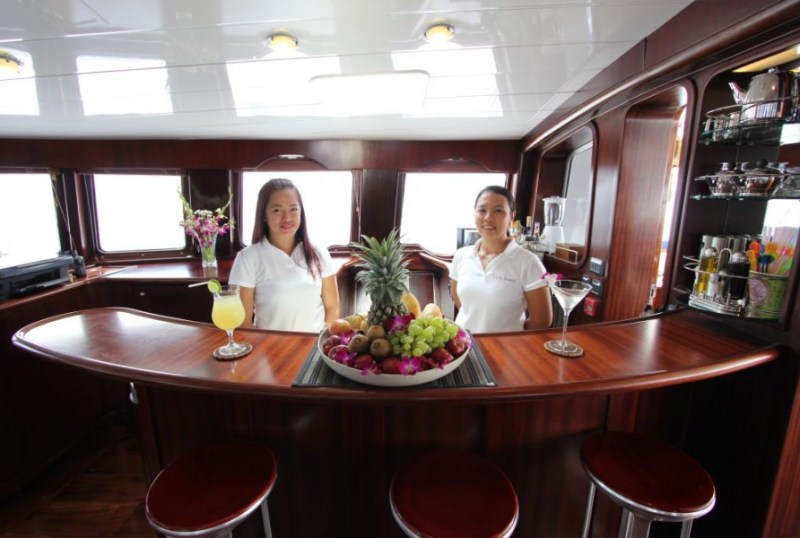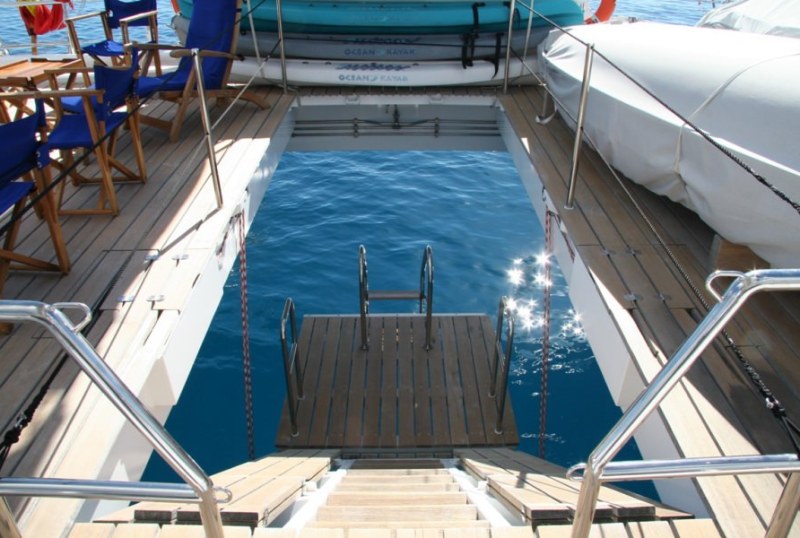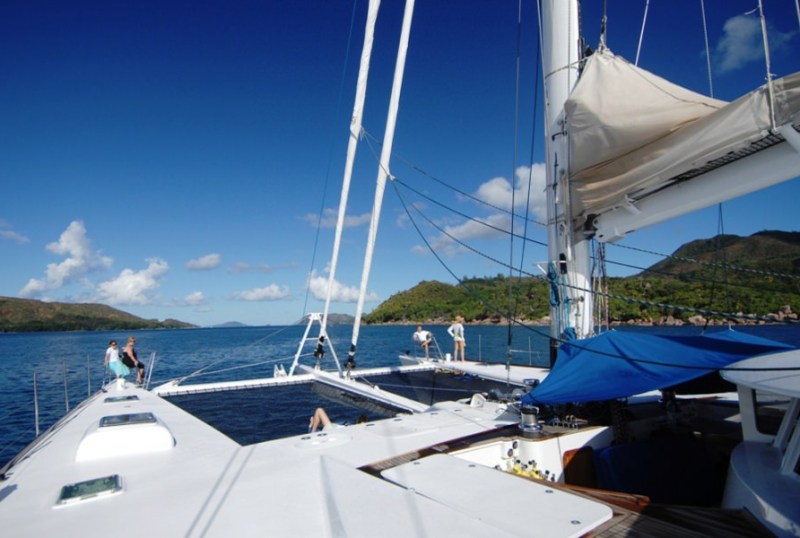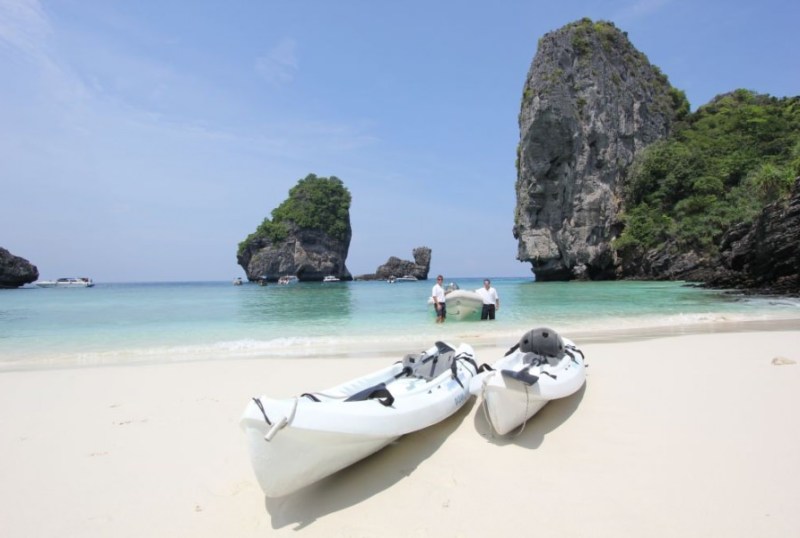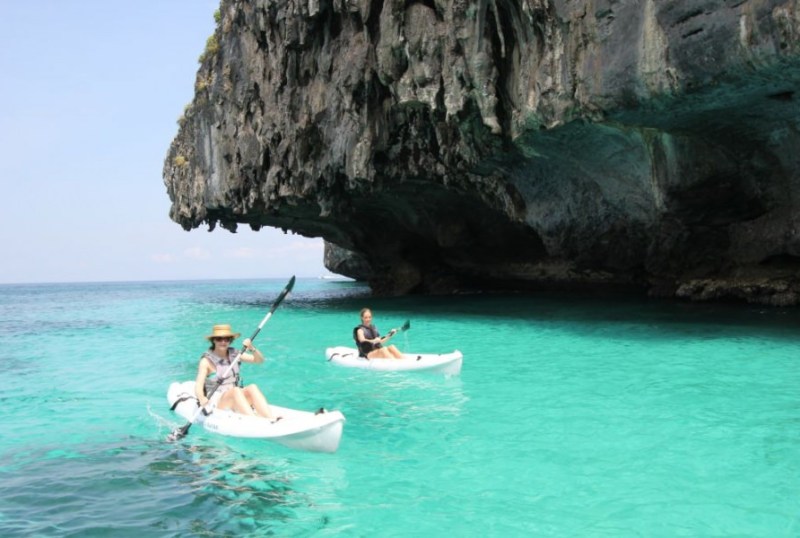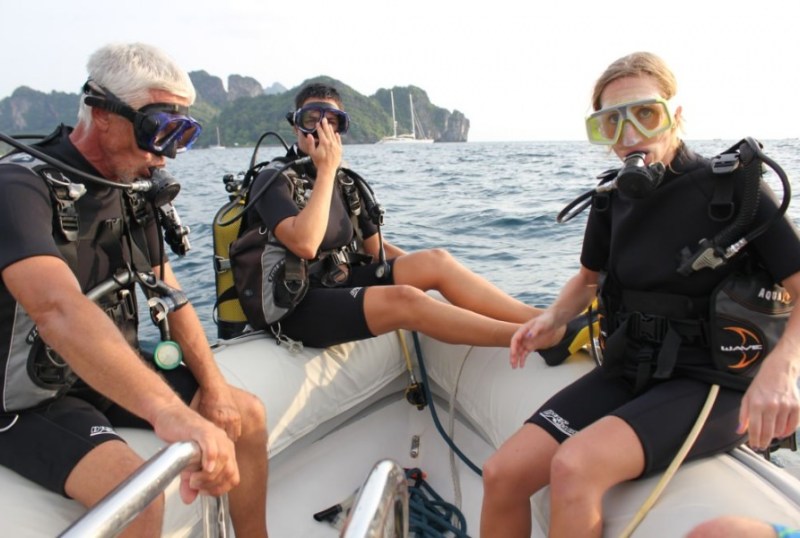 DOUCE FRANCE
From €99,500/week
6 cabins
138 ft
ALU MARINE
12 guests
Refit: 2009 & 2016
60 Litres/Hr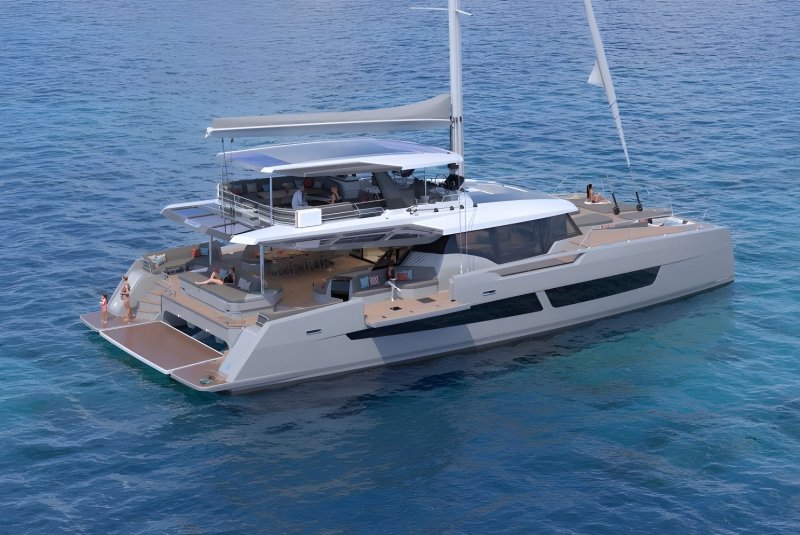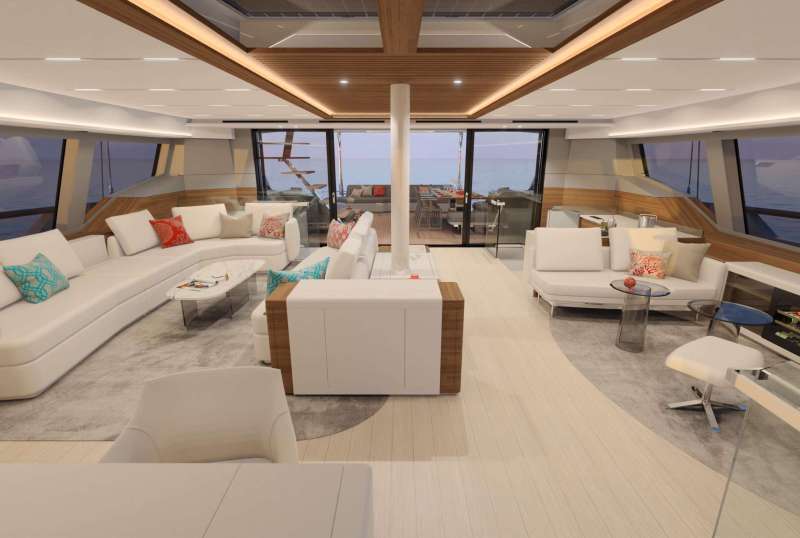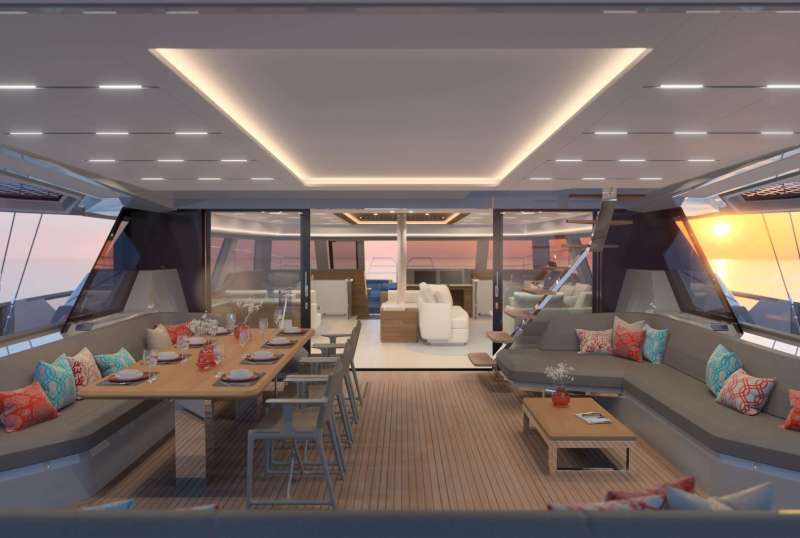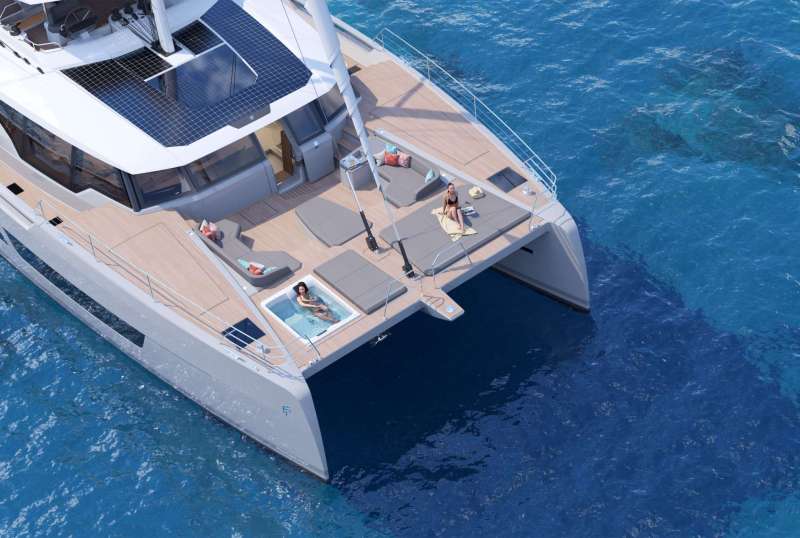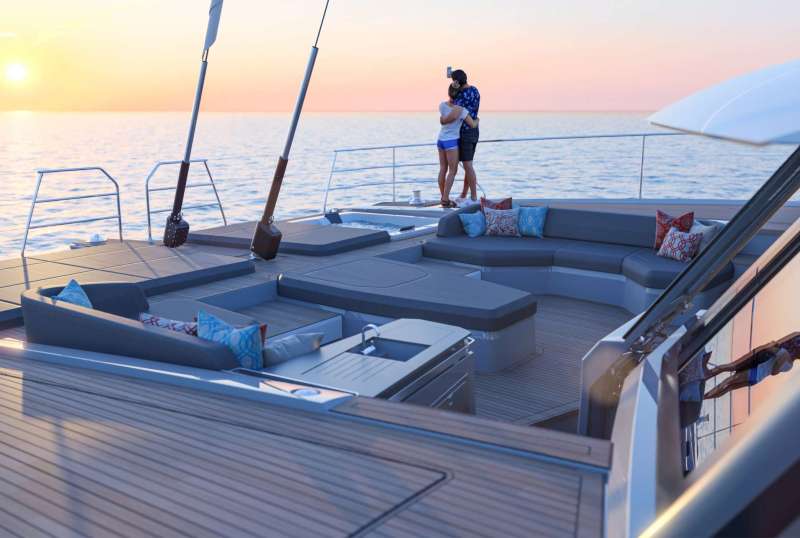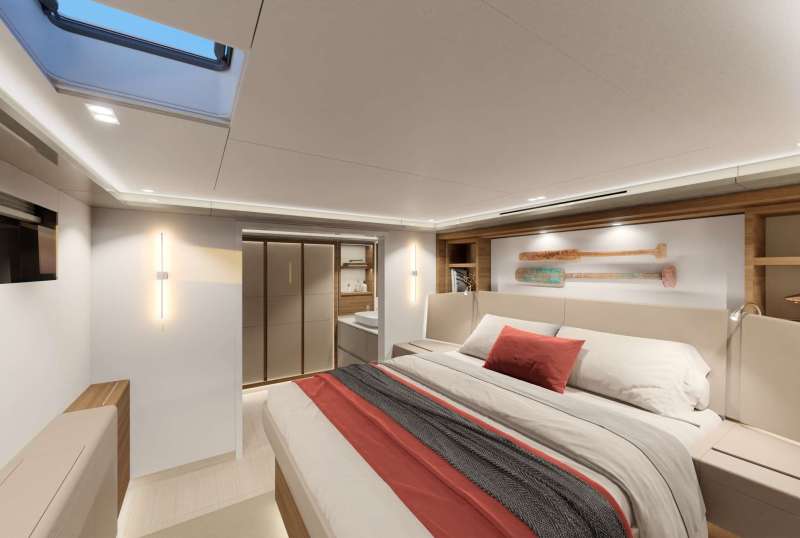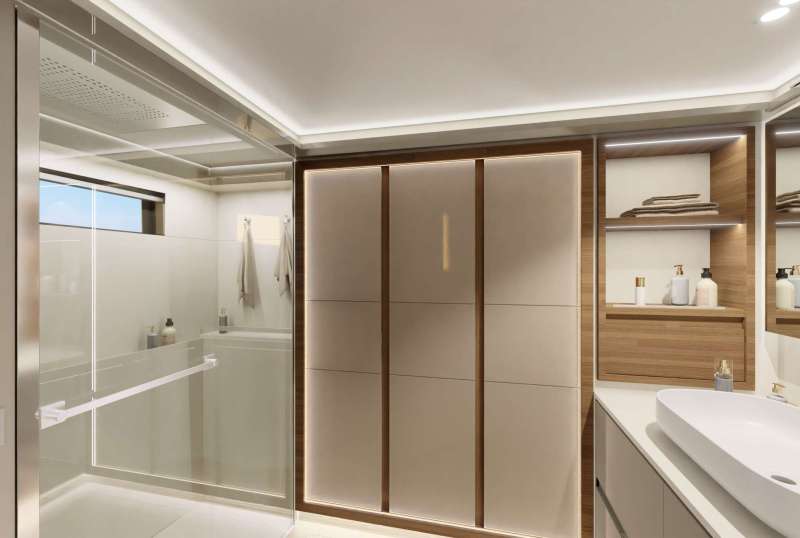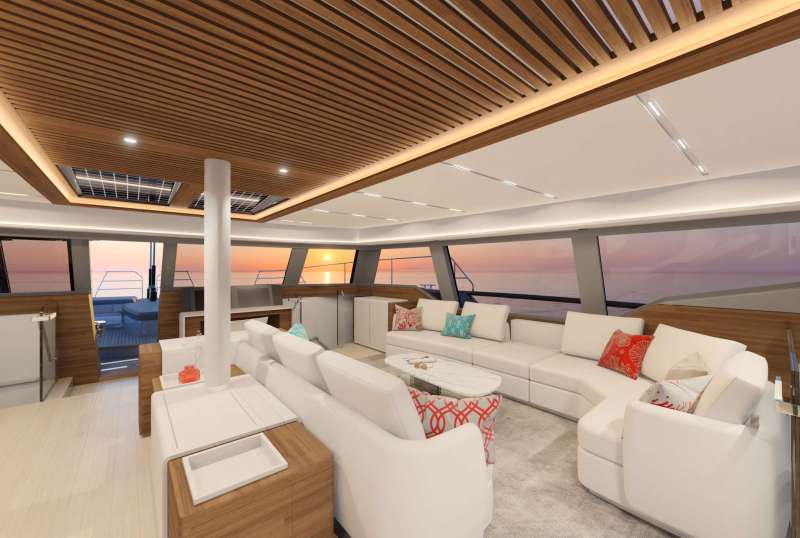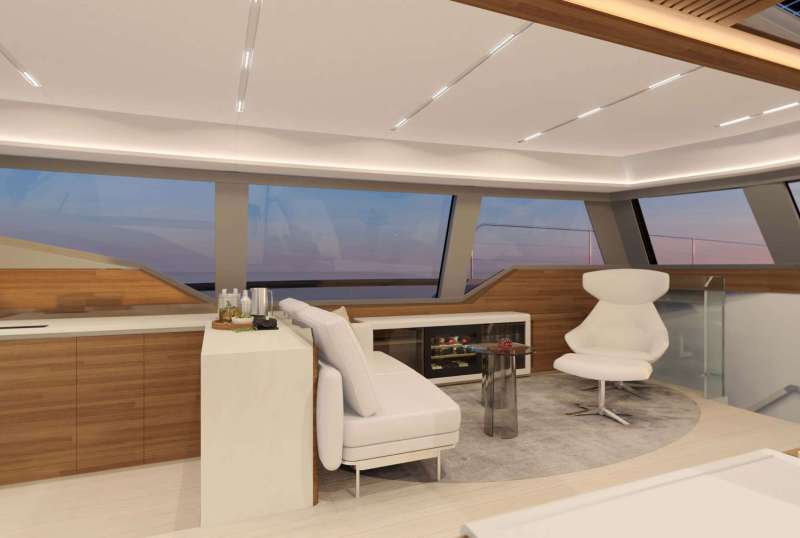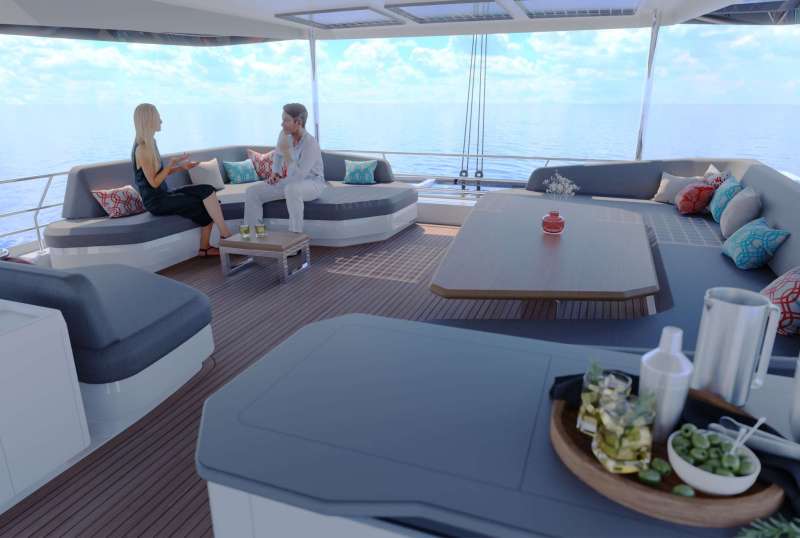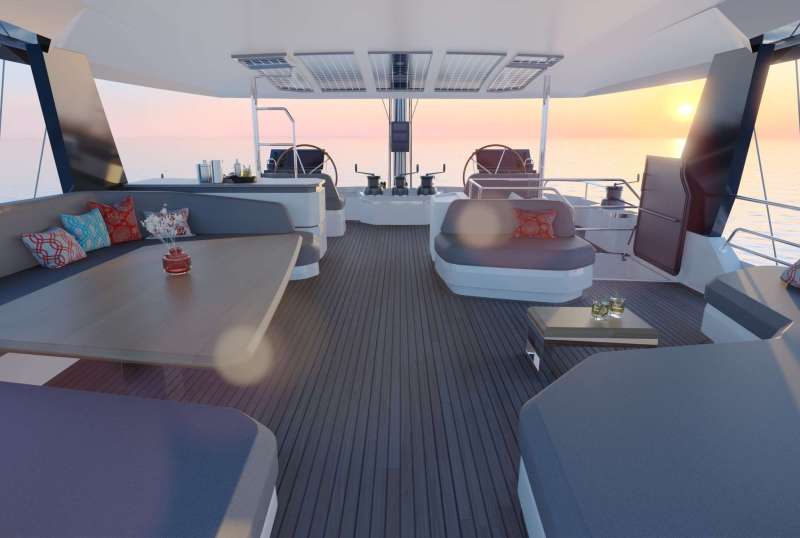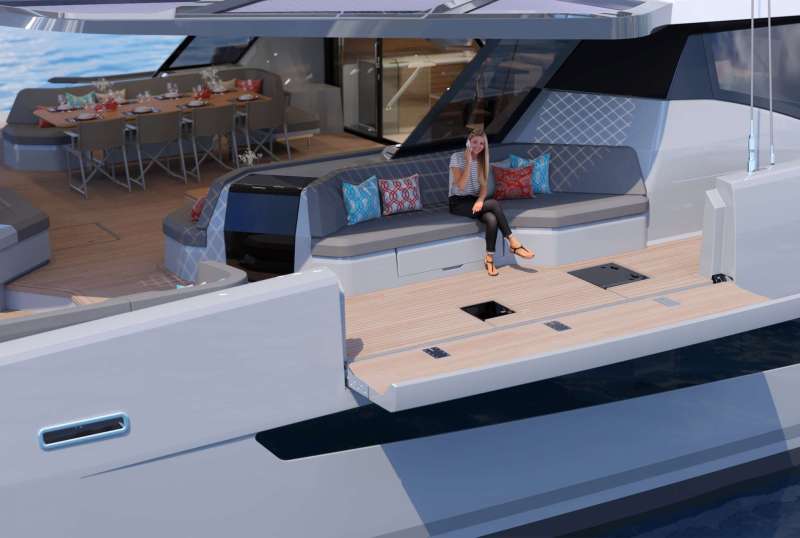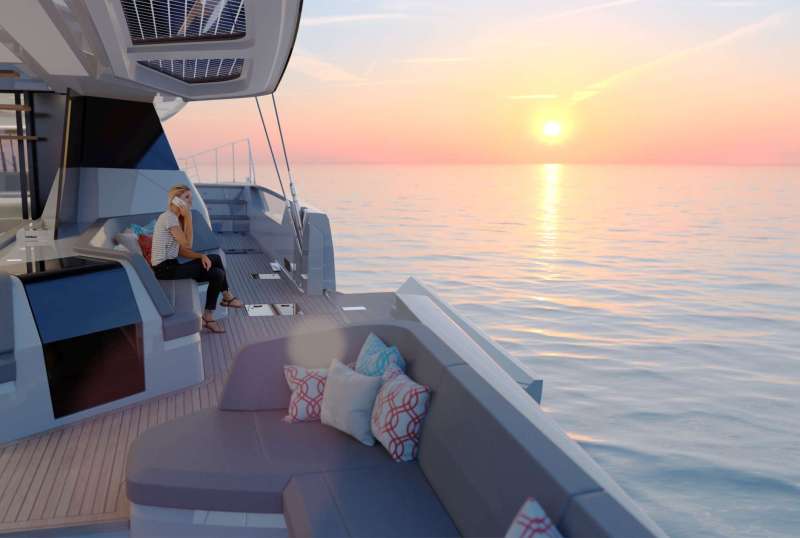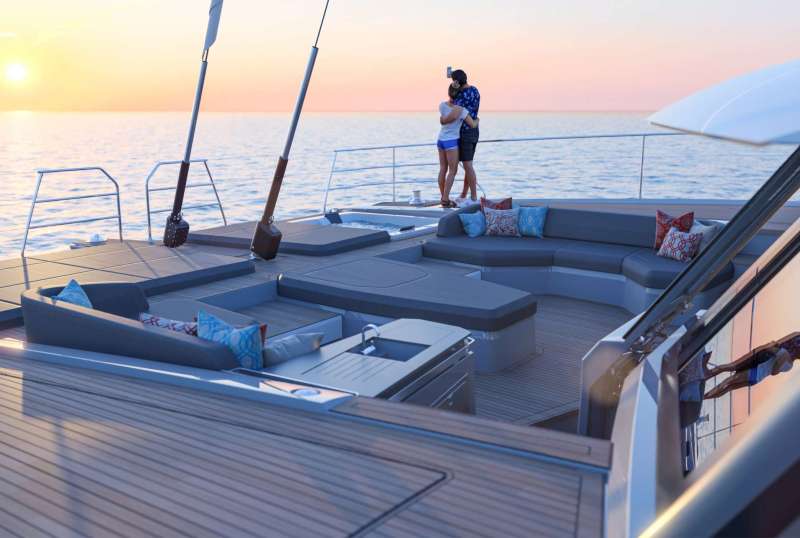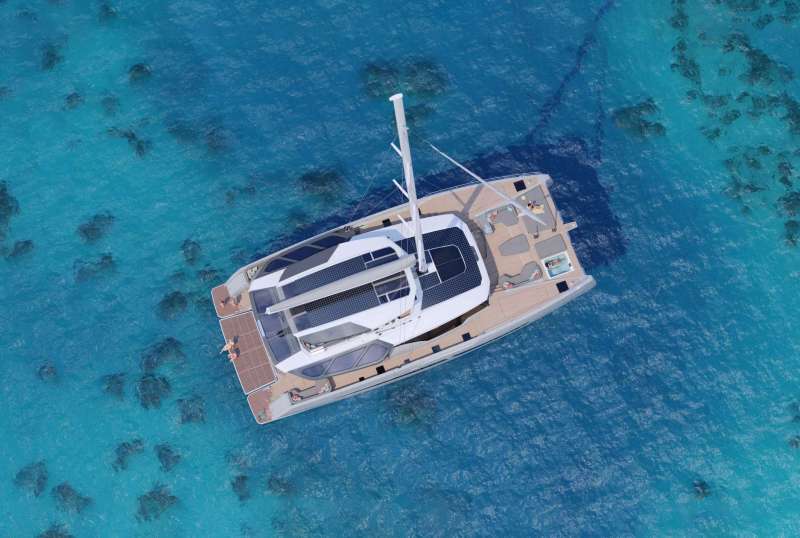 ALOIA 80
From €70,000/week
5 cabins
80 ft
Fountaine Pajot
10 guests
Built: 2023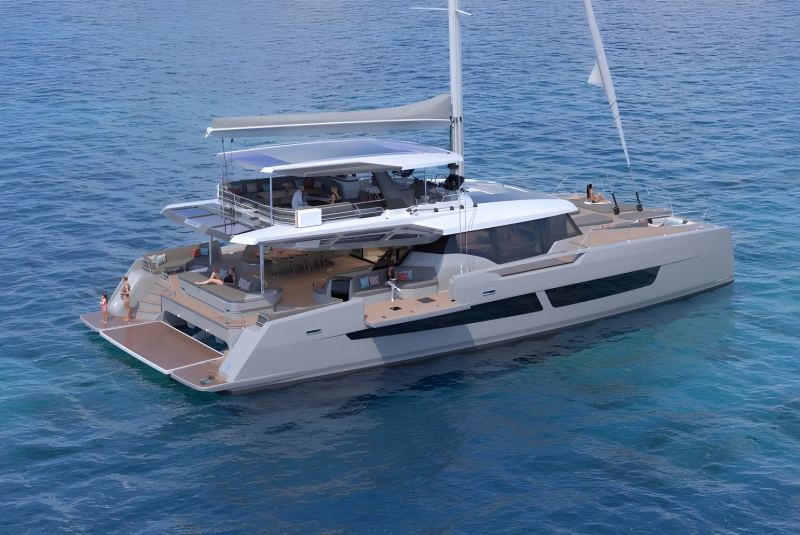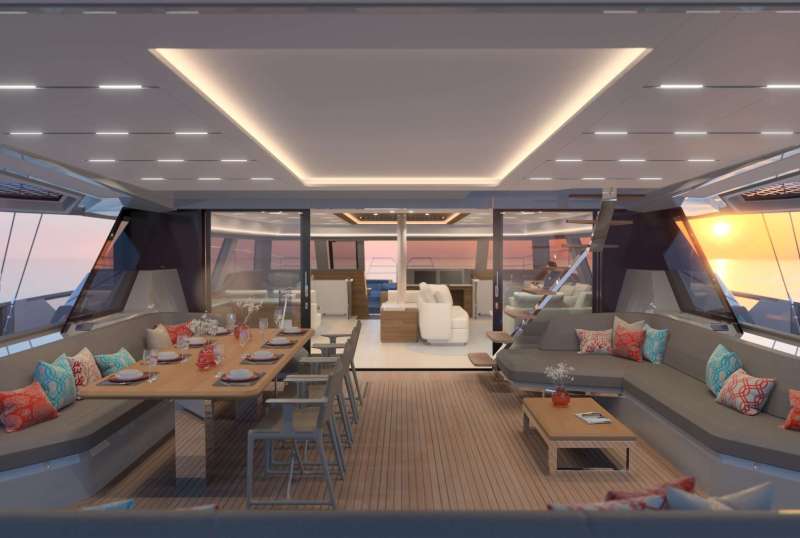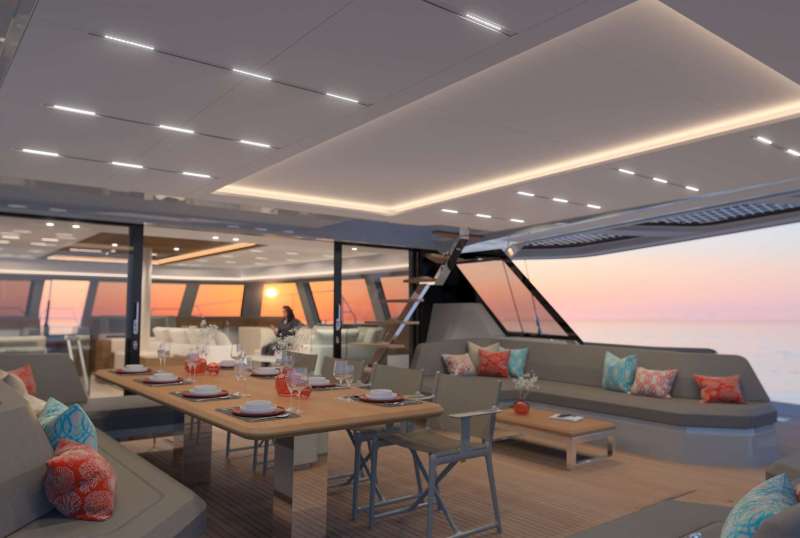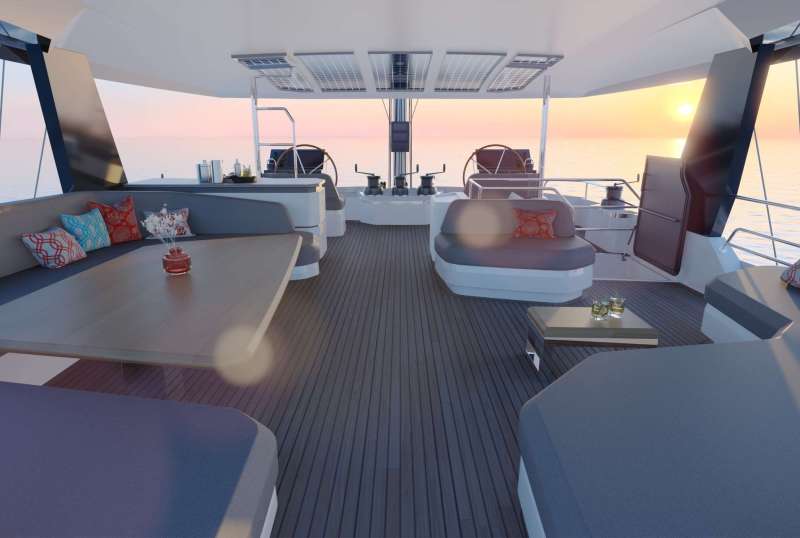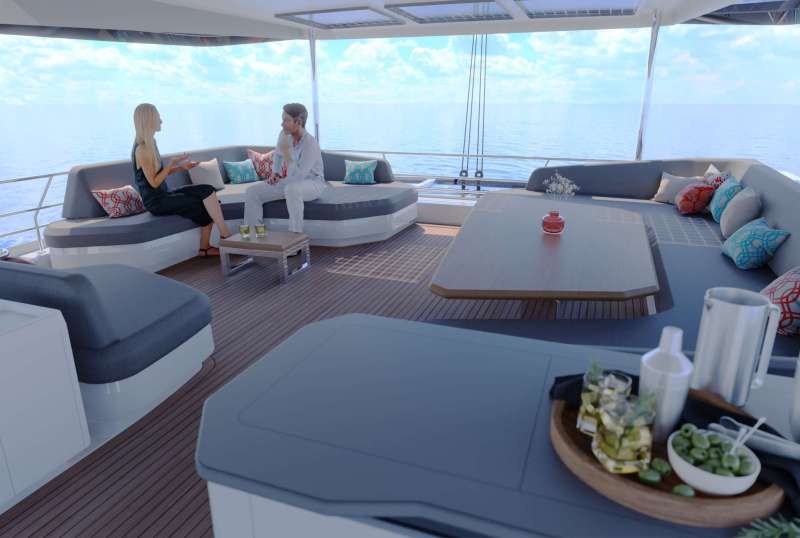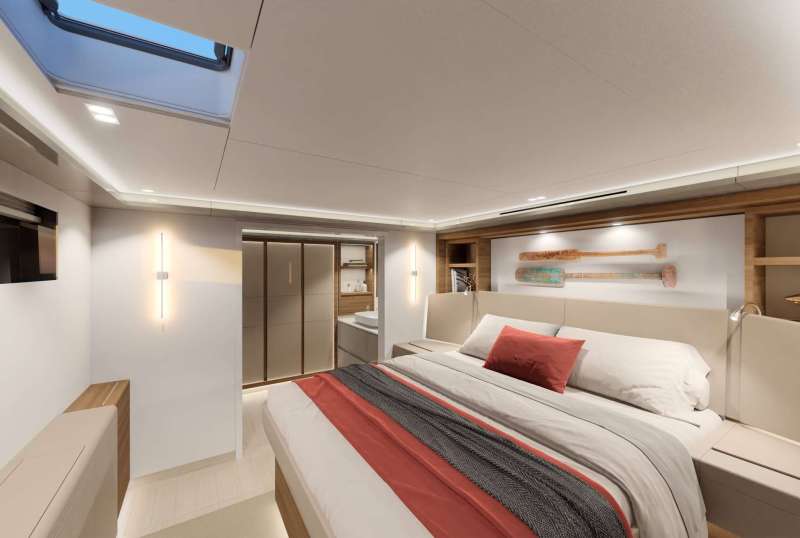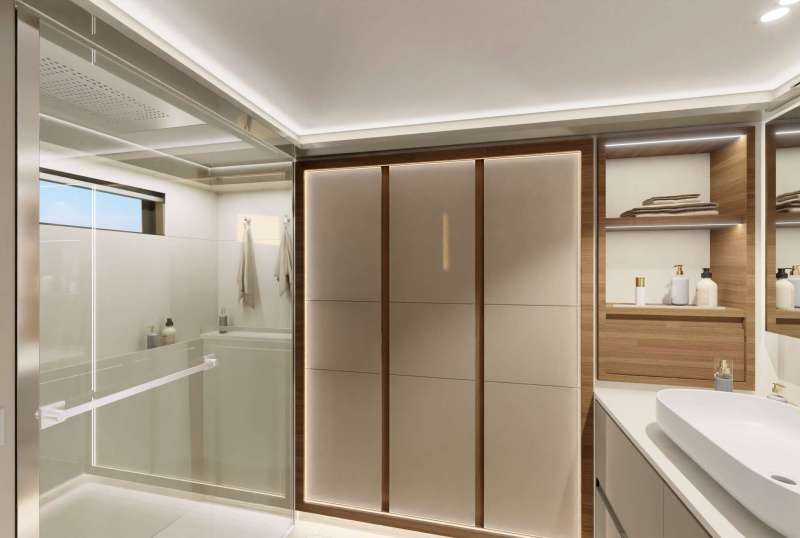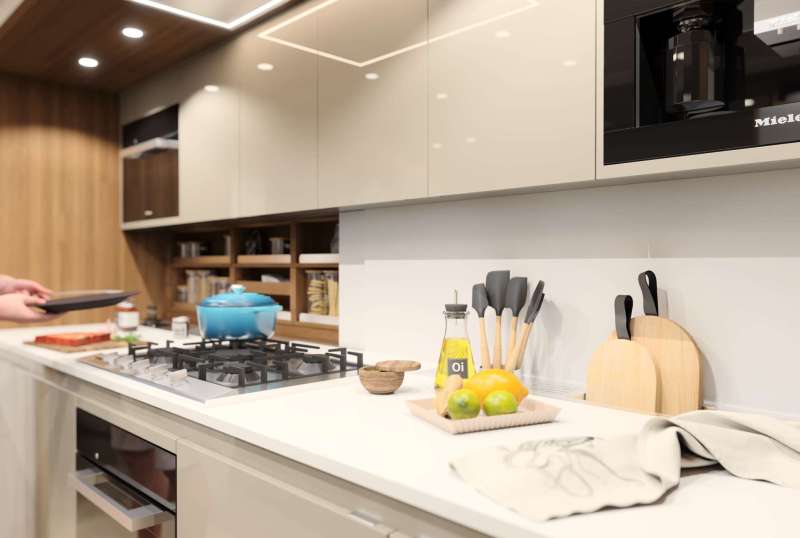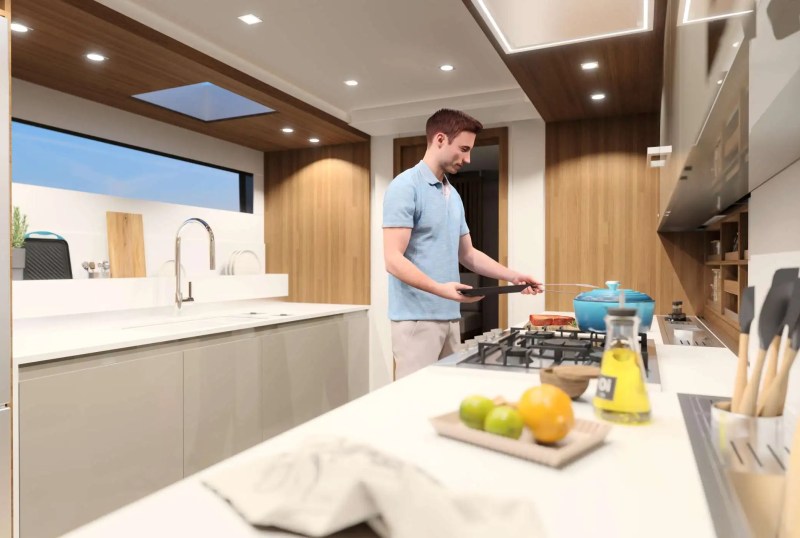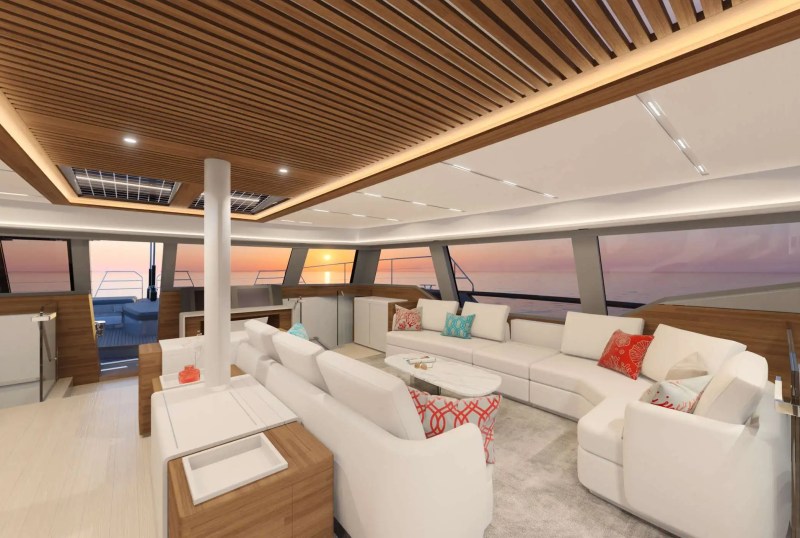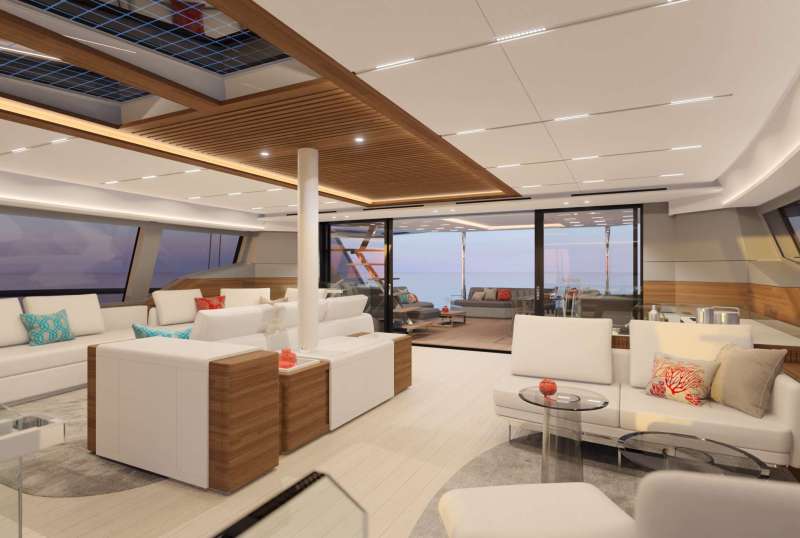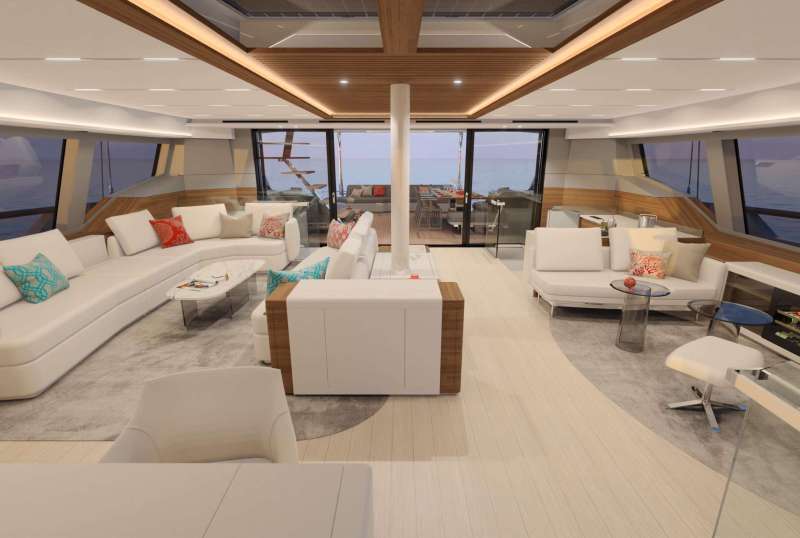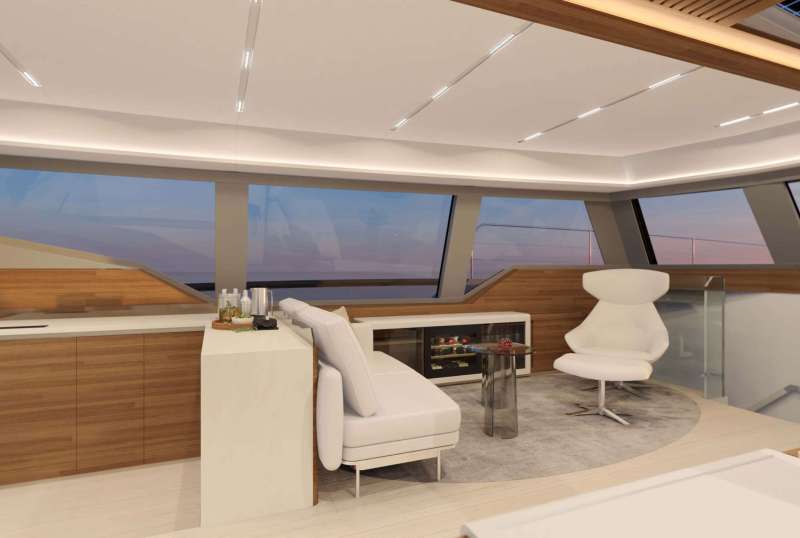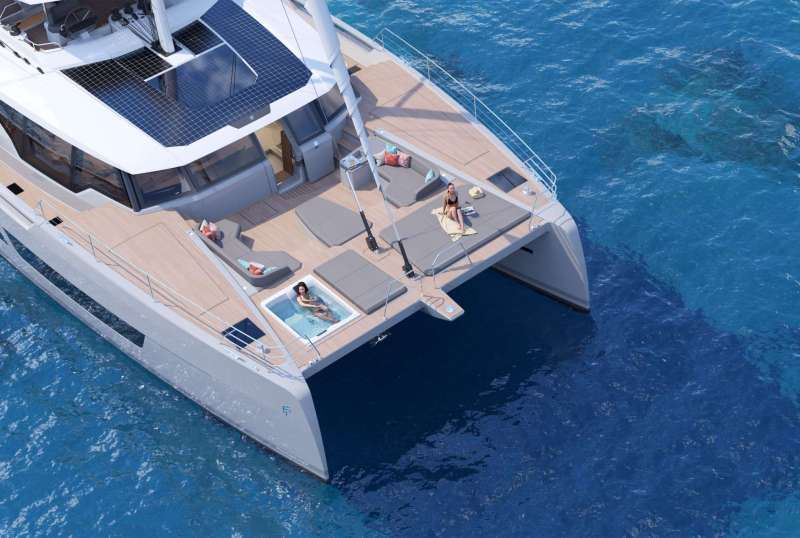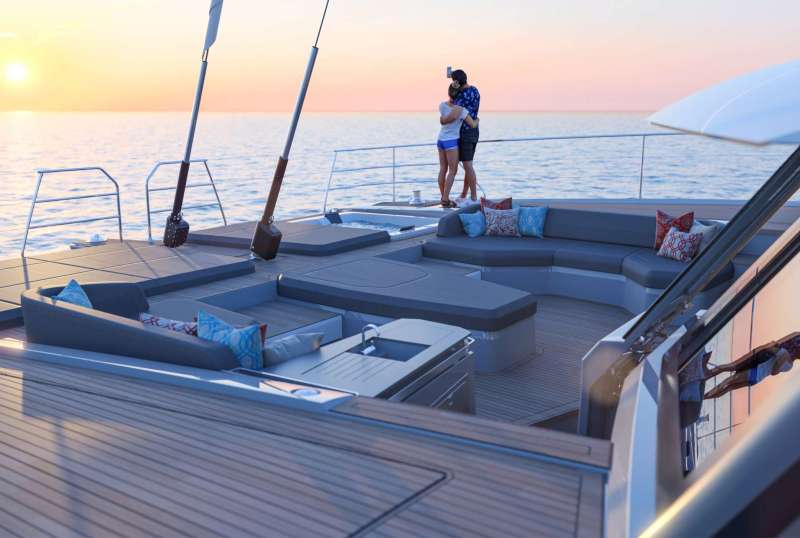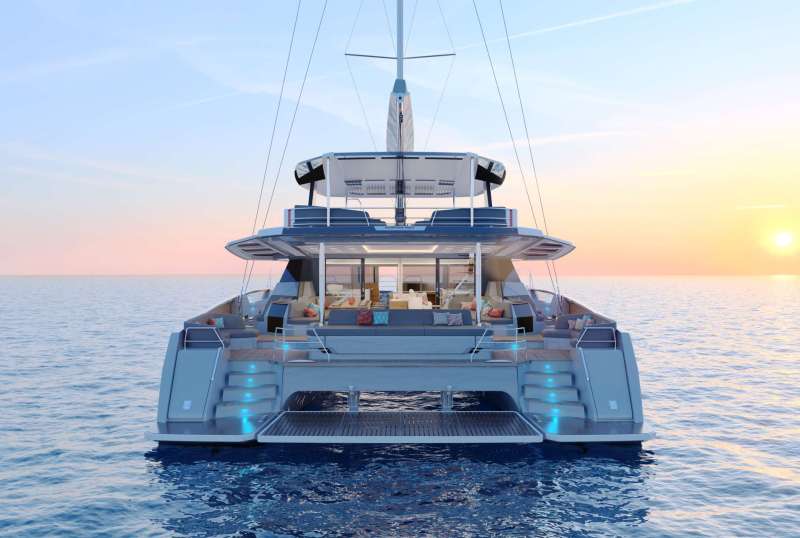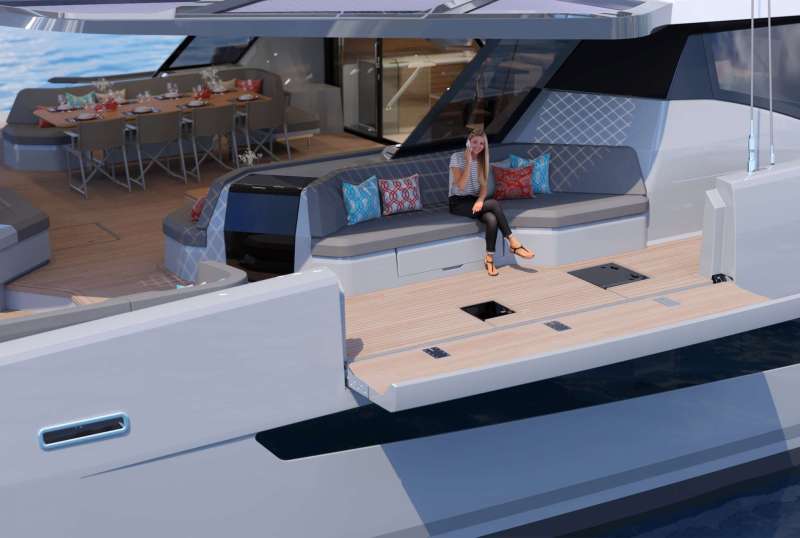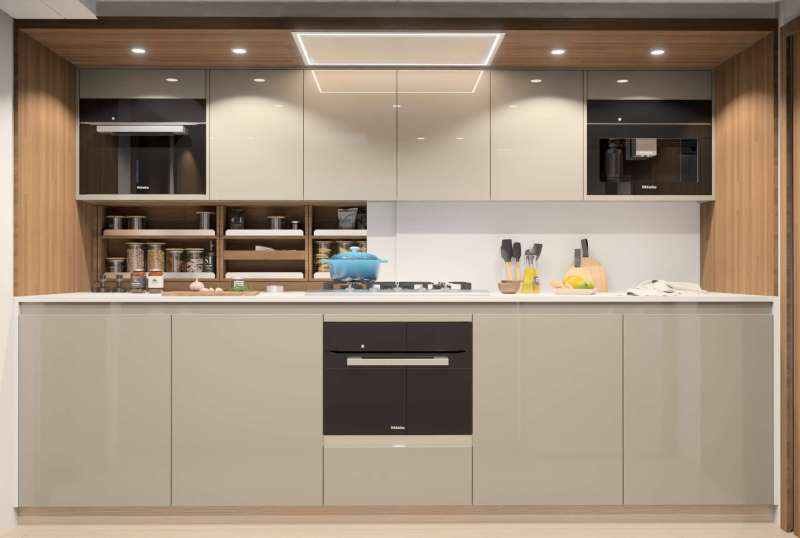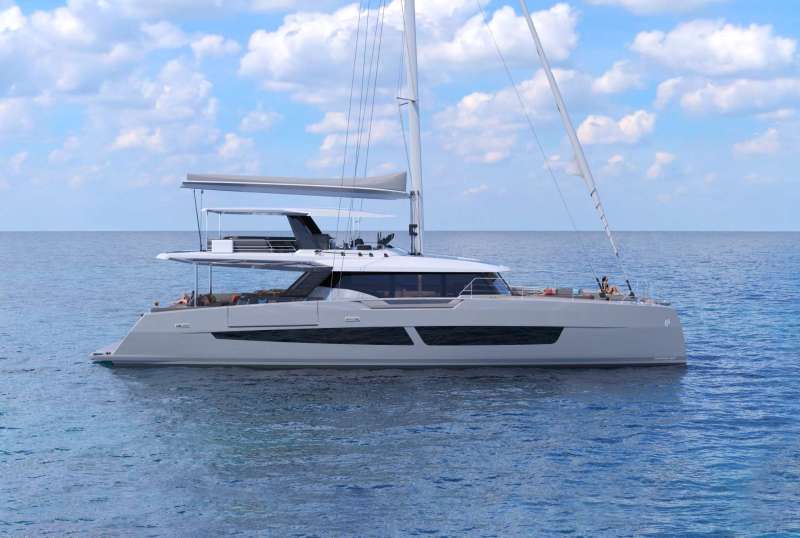 AD ASTRA
From €70,000/week
5 cabins
80 ft
Fountaine Pajot
10 guests
Built: 2024
TBA Litres/Hr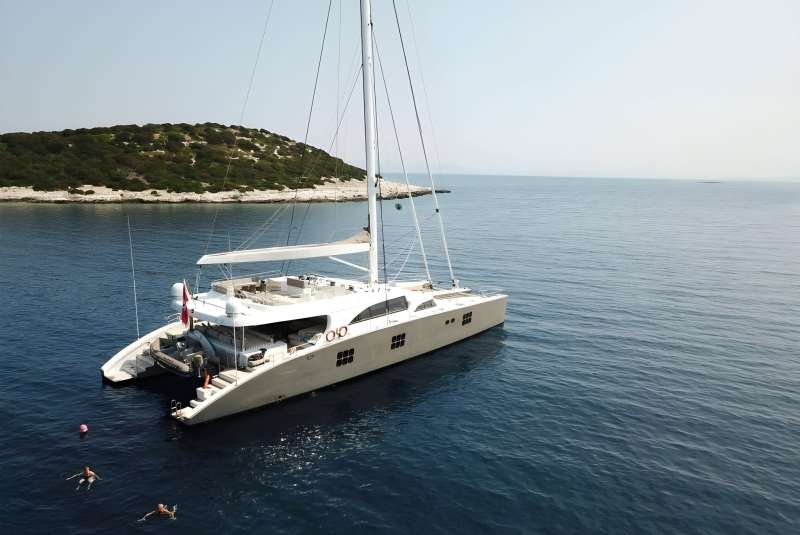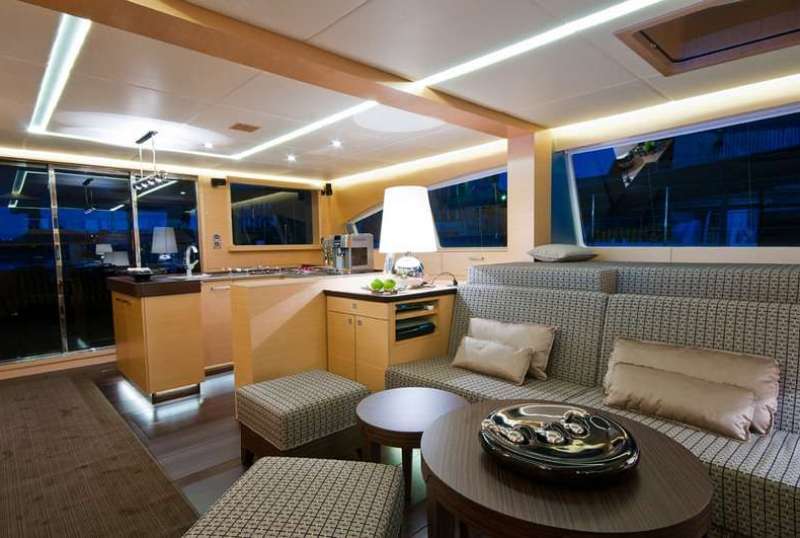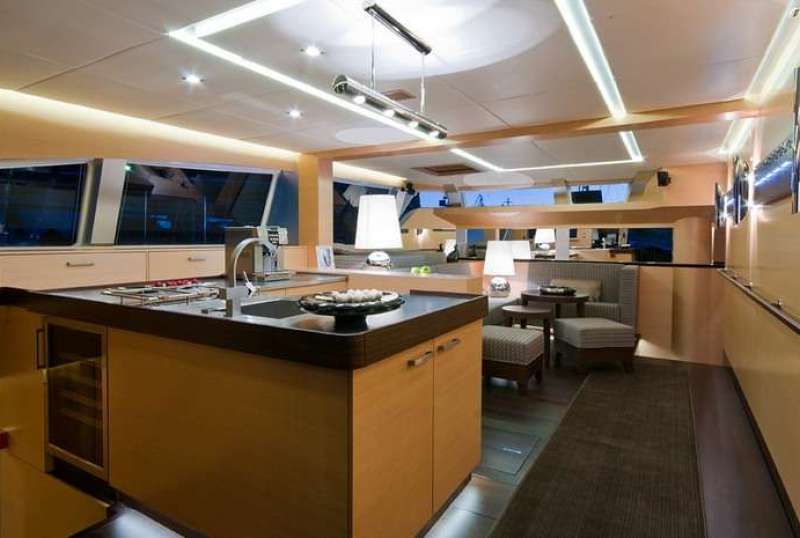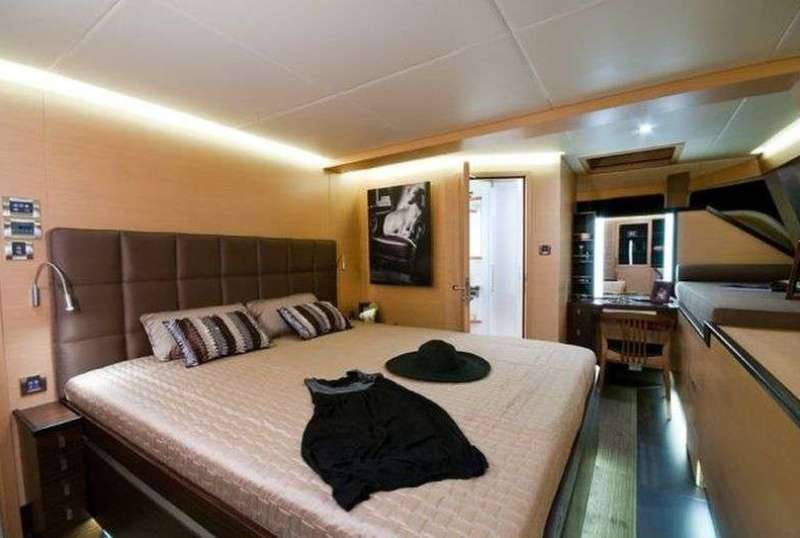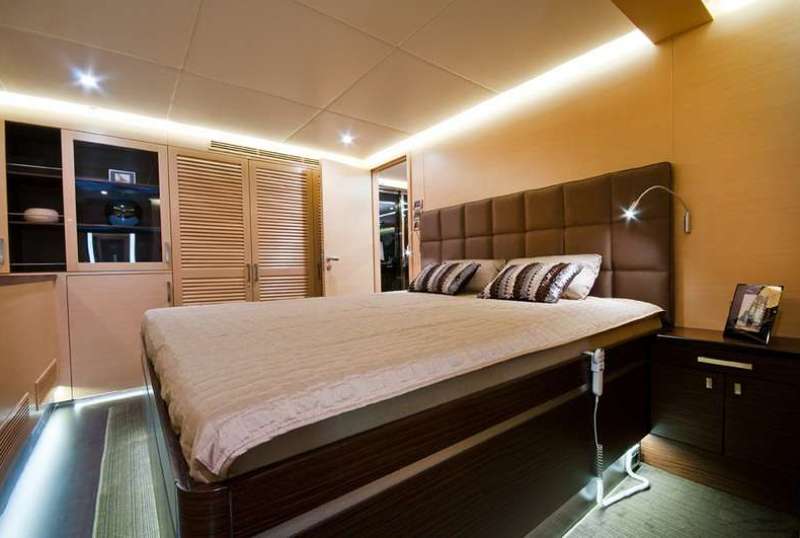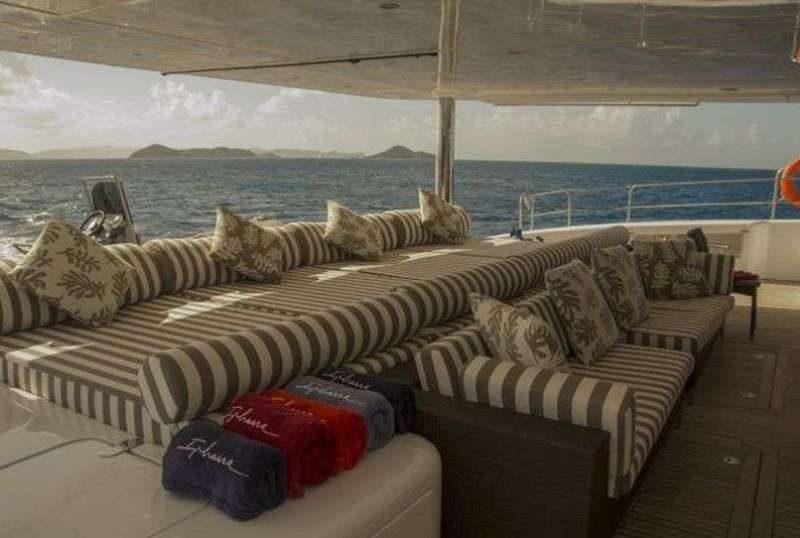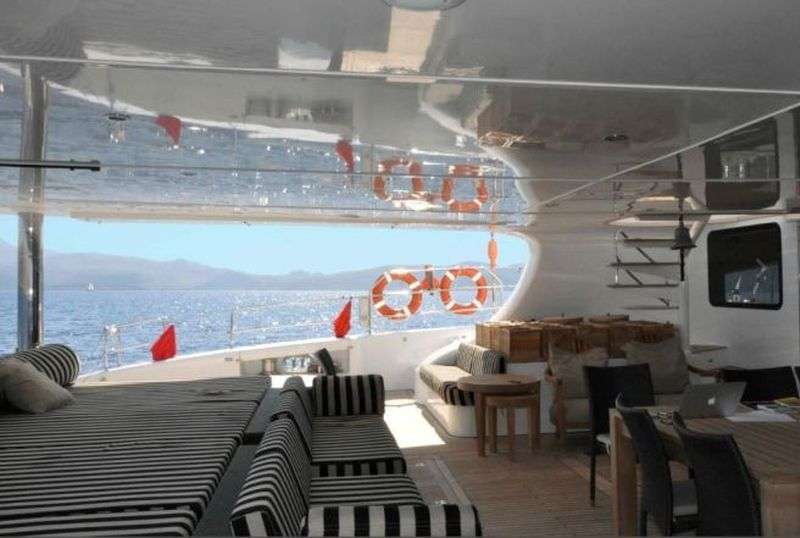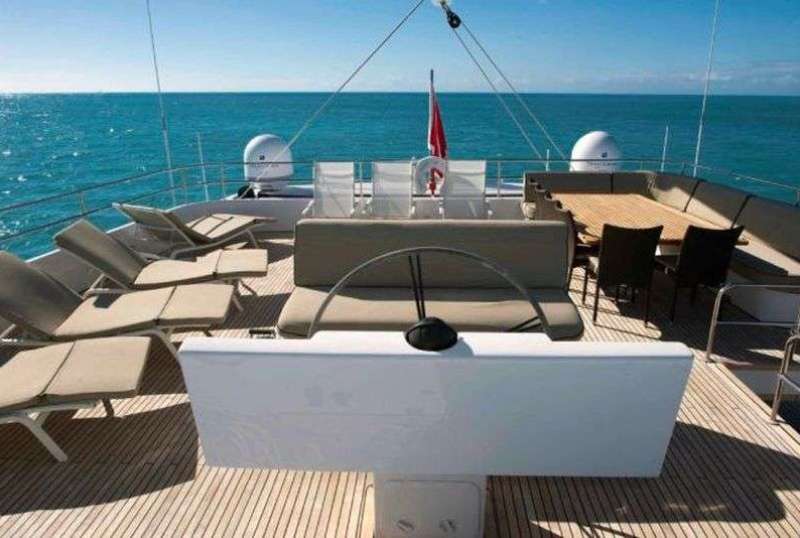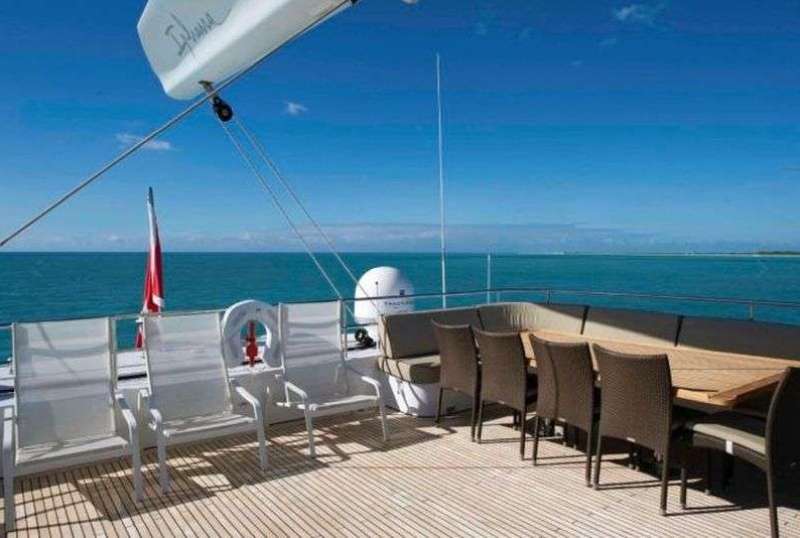 IPHARRA
From €68,000/week
5 cabins
102 ft
Sunreef Yachts
10 guests
Refit: 2017
50 Litres/Hr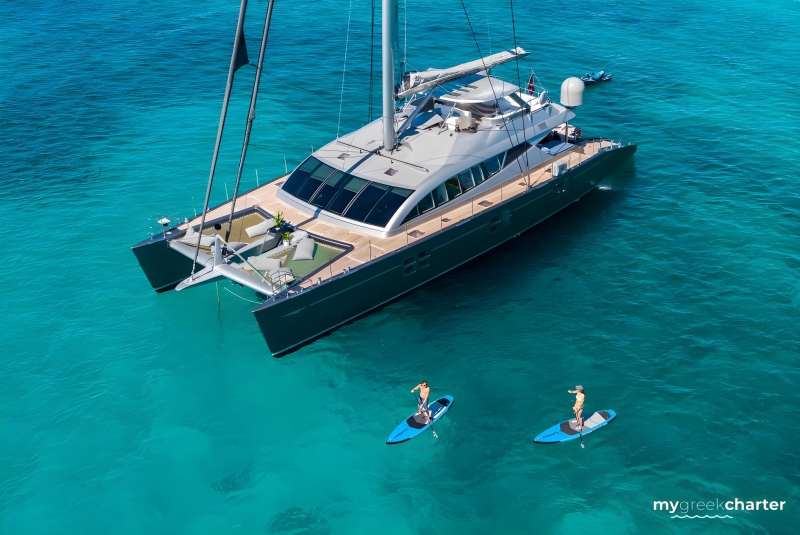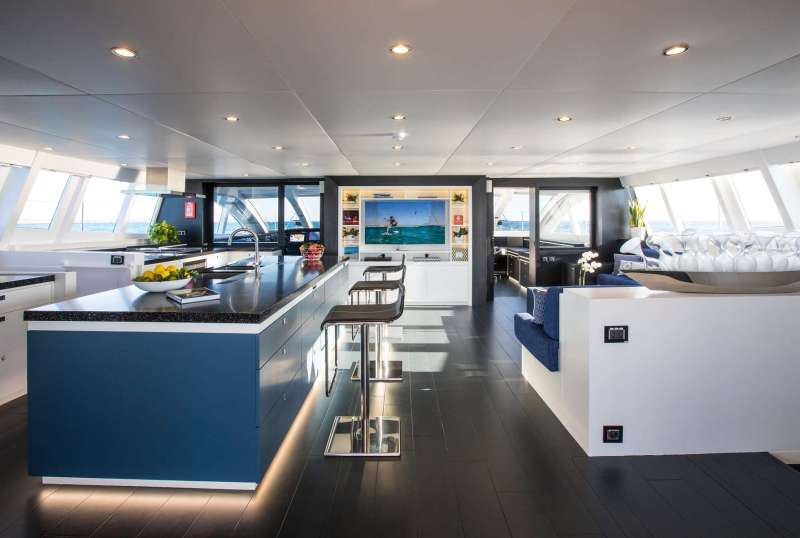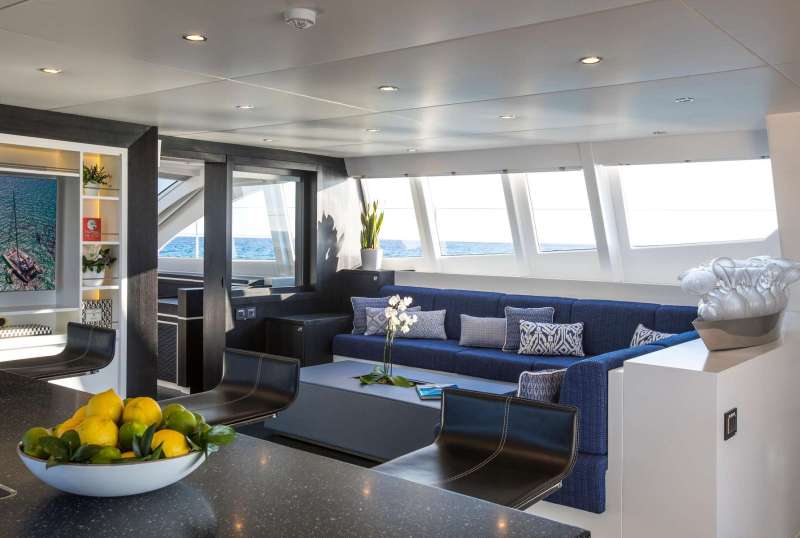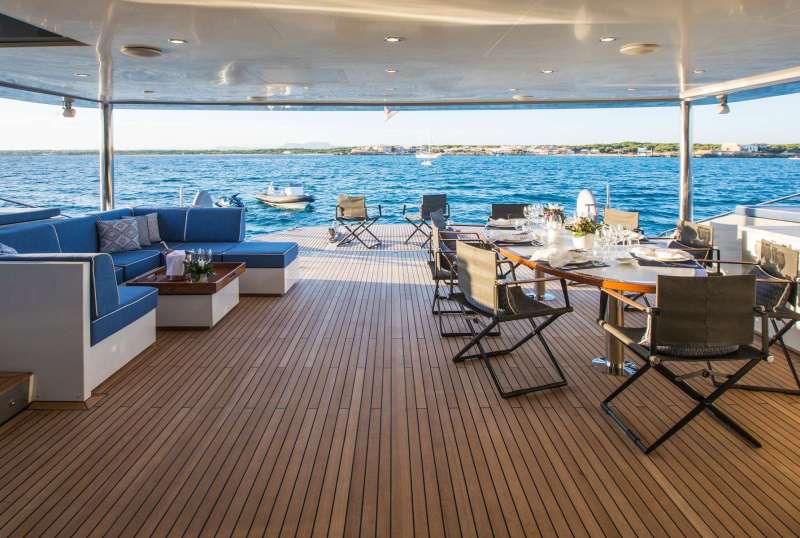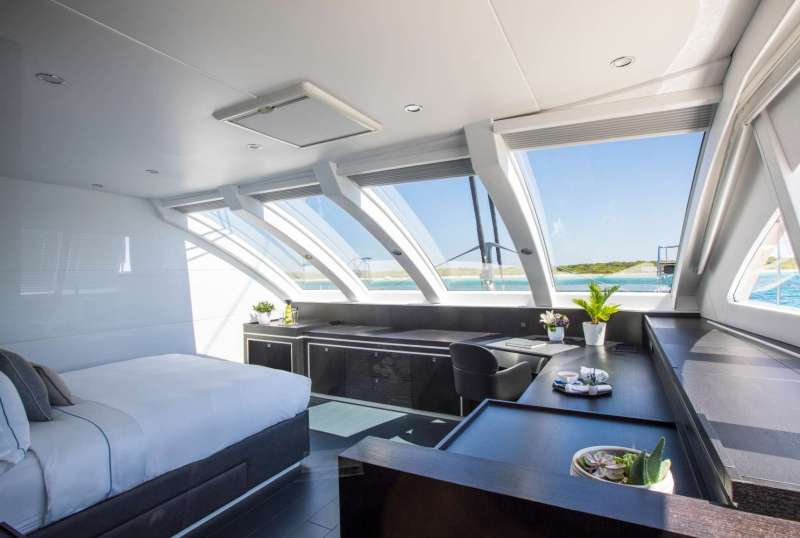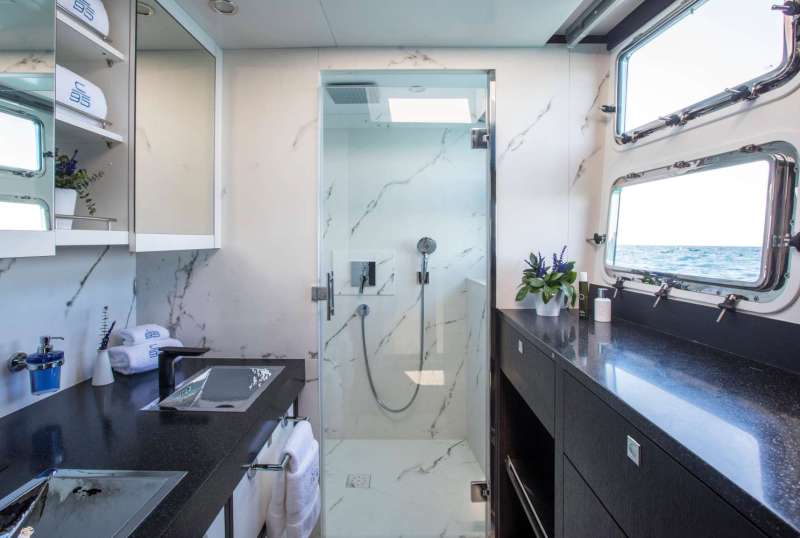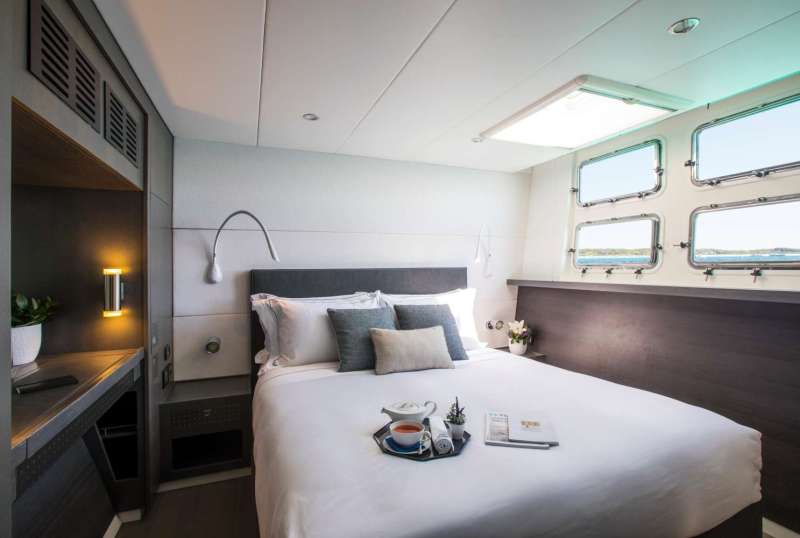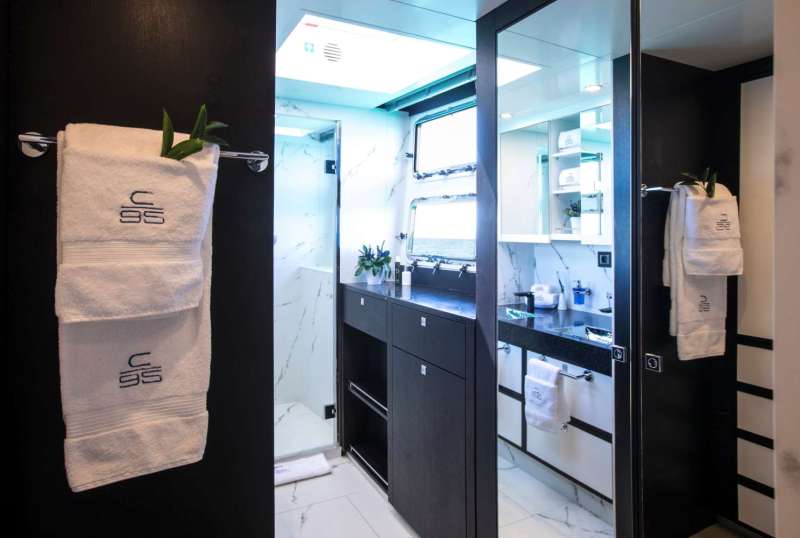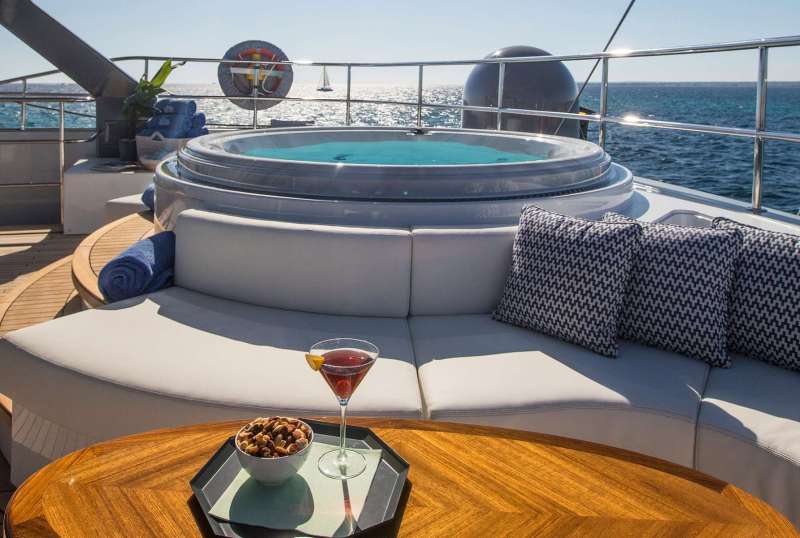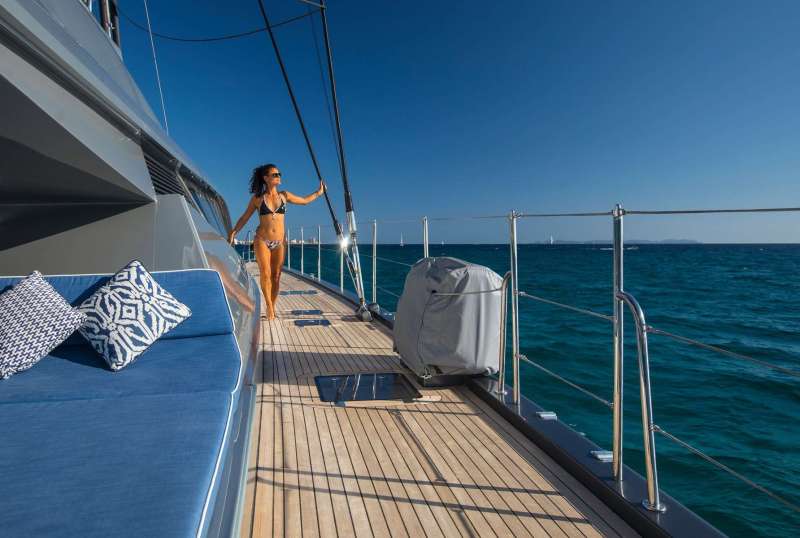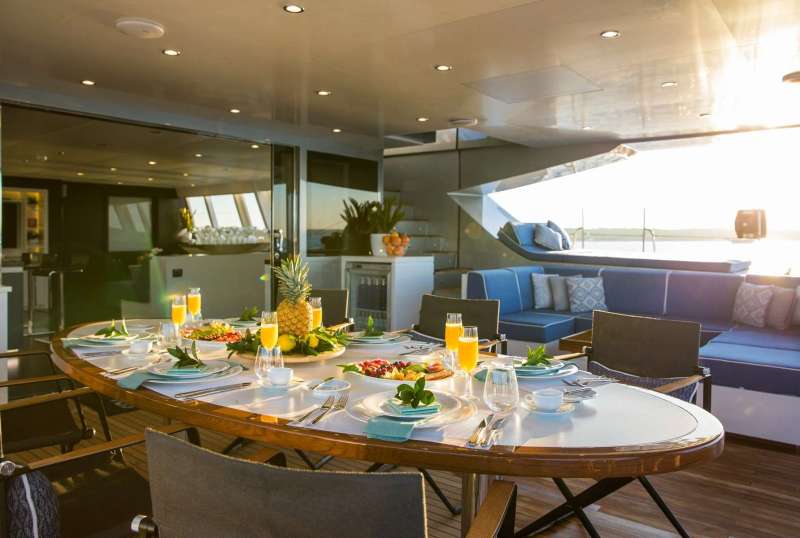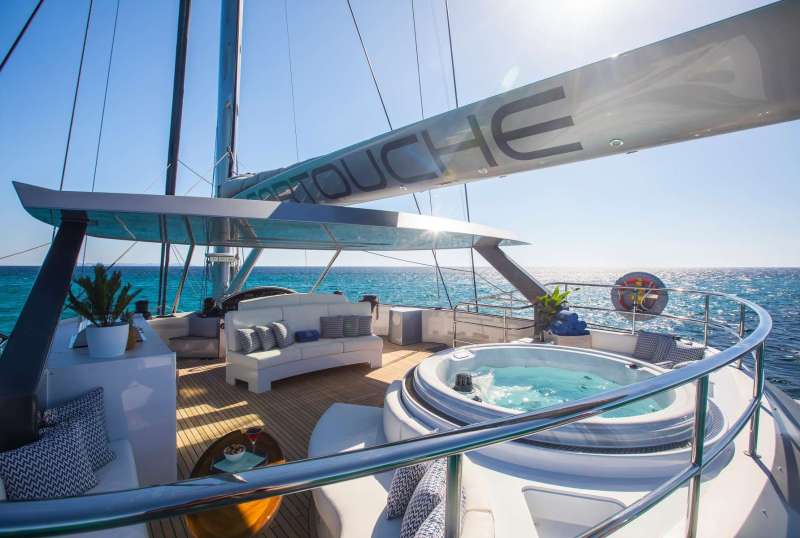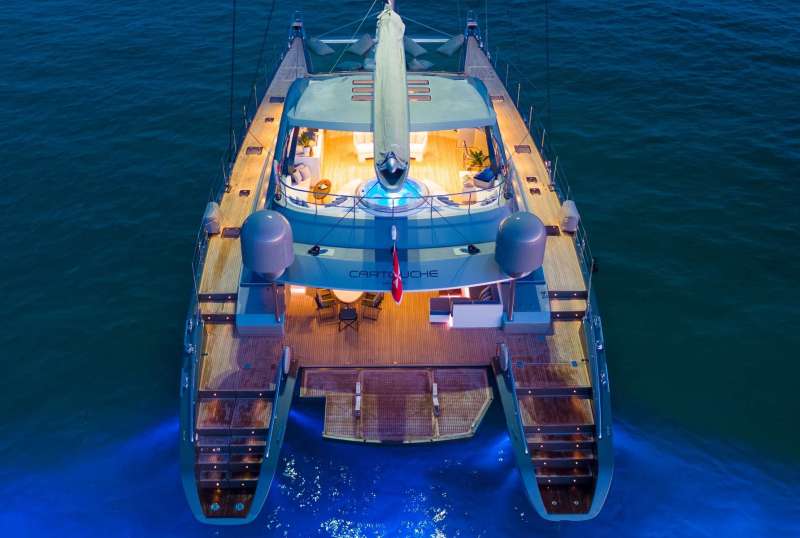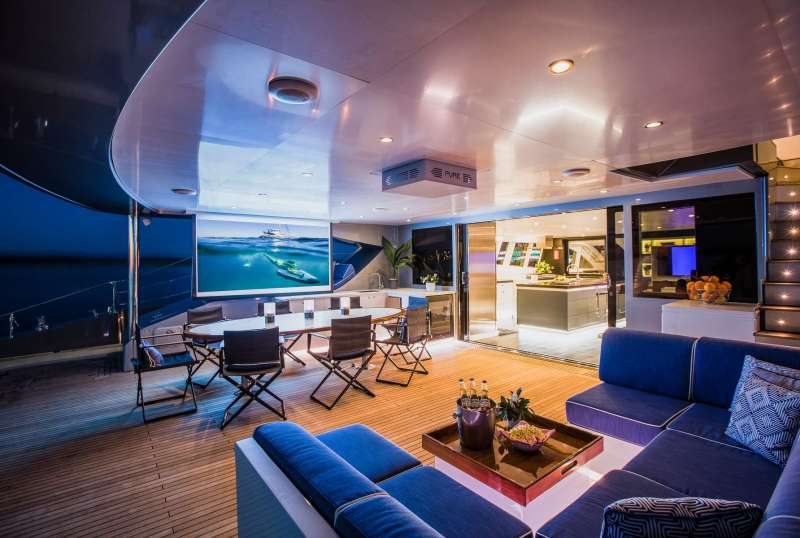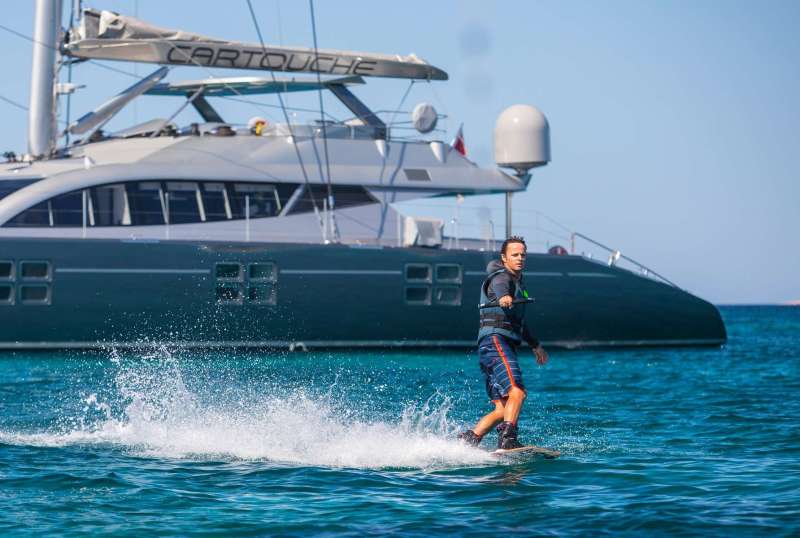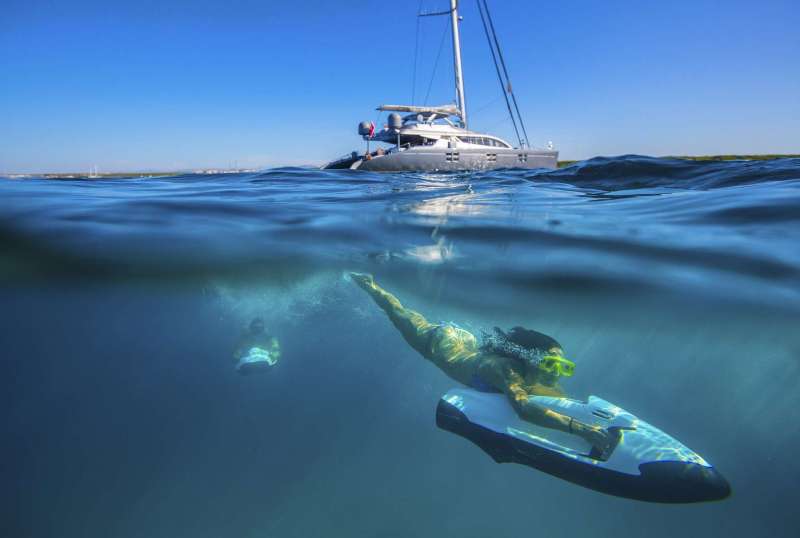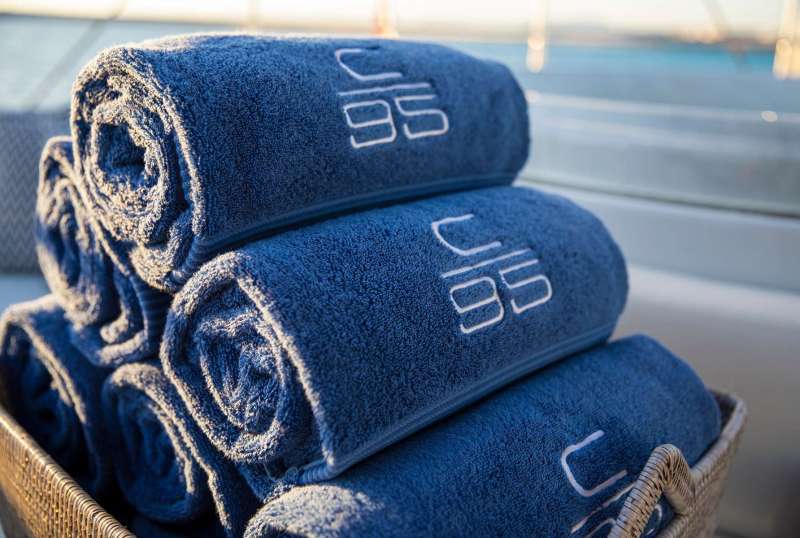 CARTOUCHE
From €60,000/week
4 cabins
95 ft
Jean-Jacque Coste
8 guests
Refit: 2017 - 2021 - 2022
20 Litres/Hr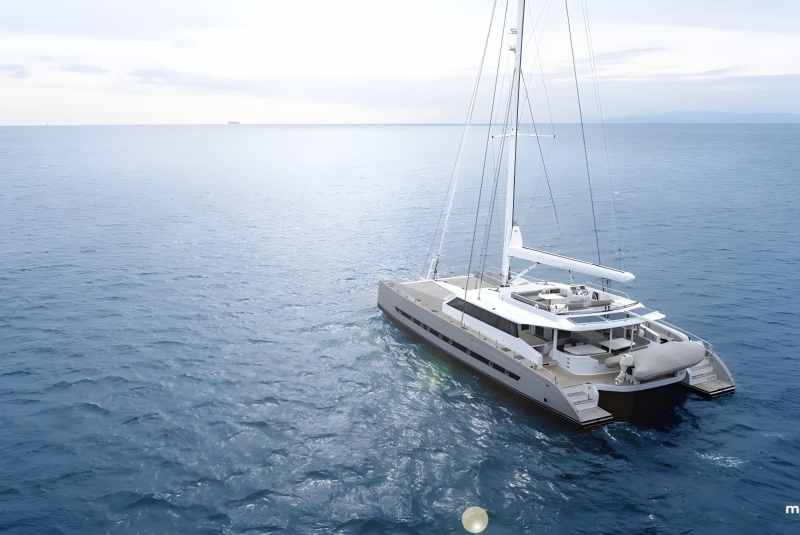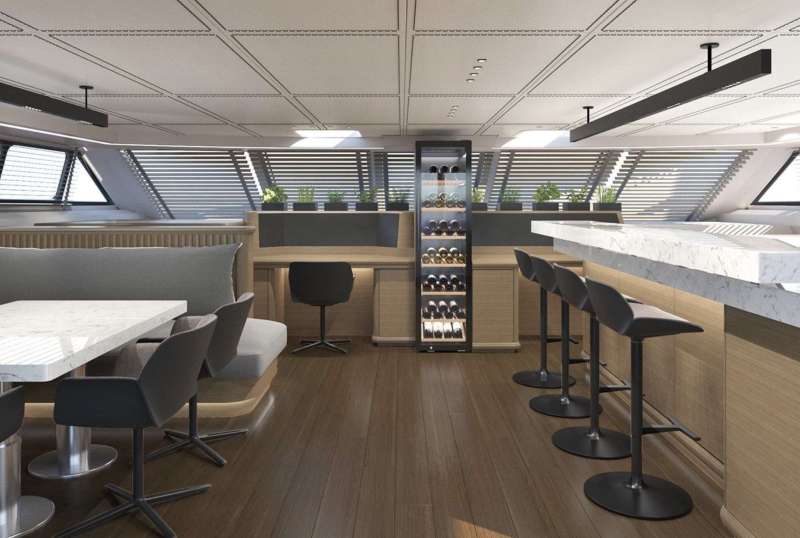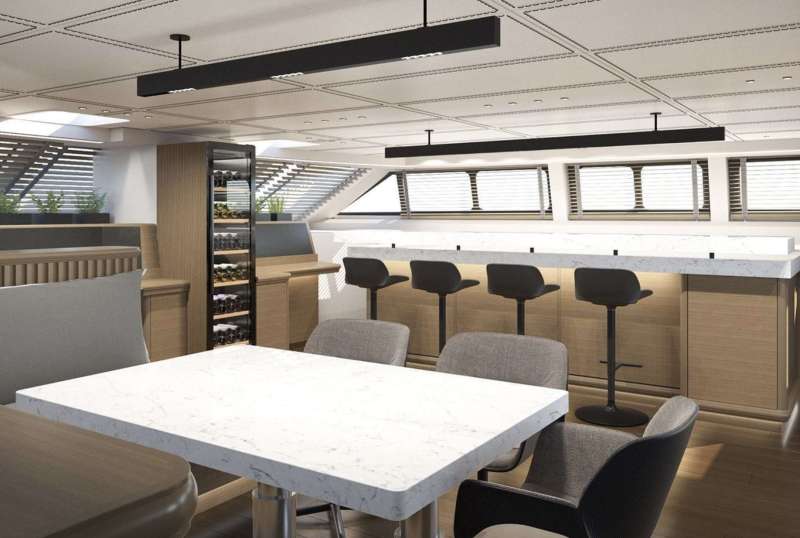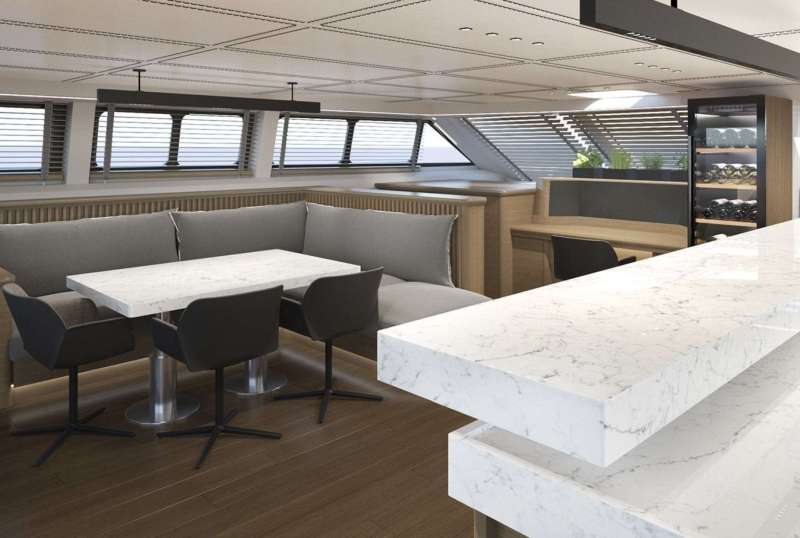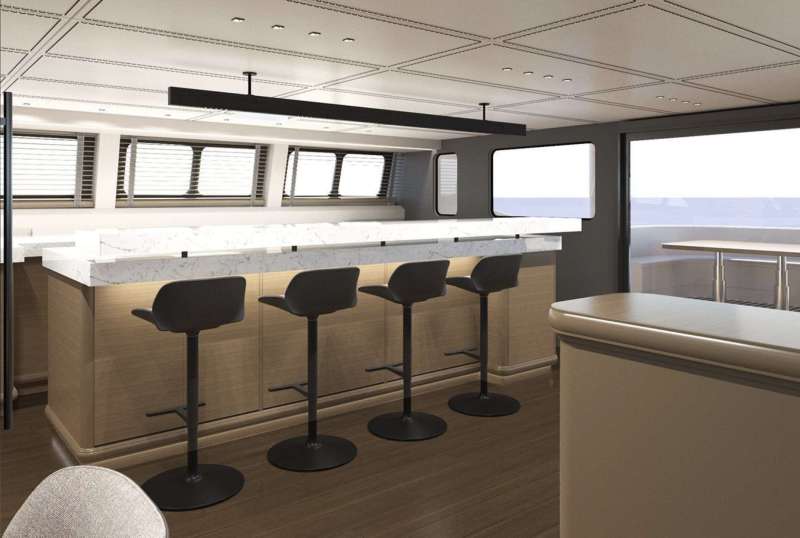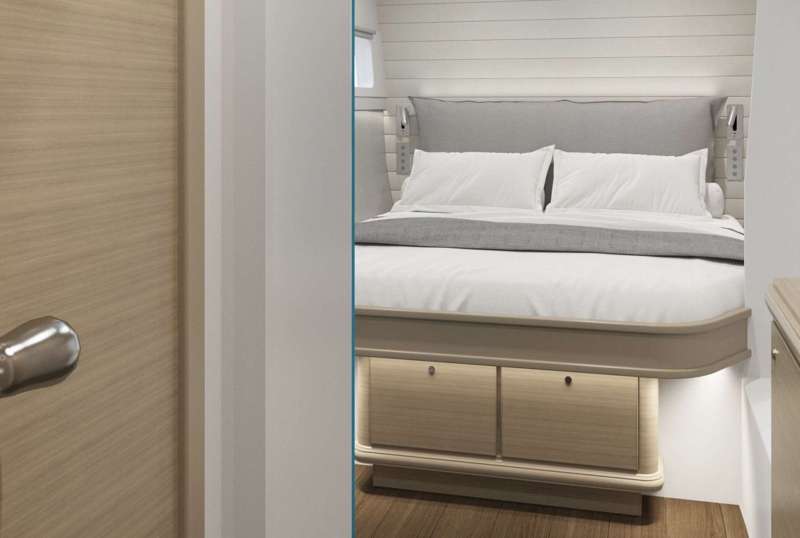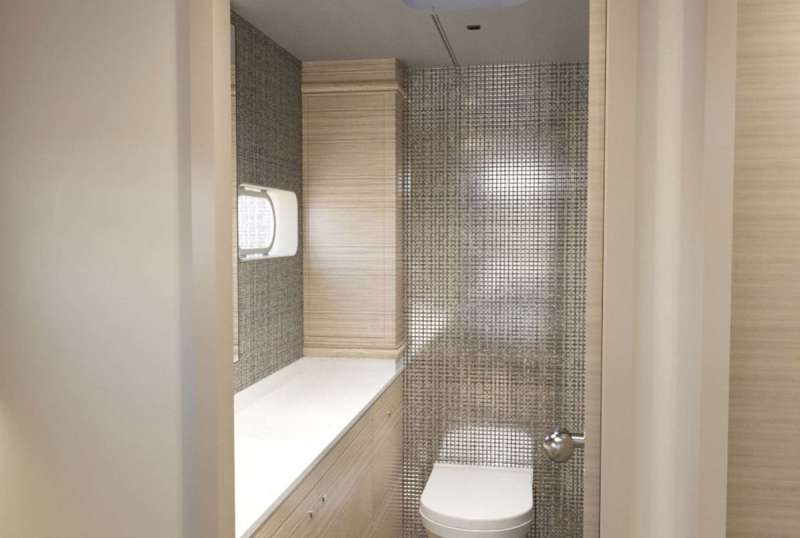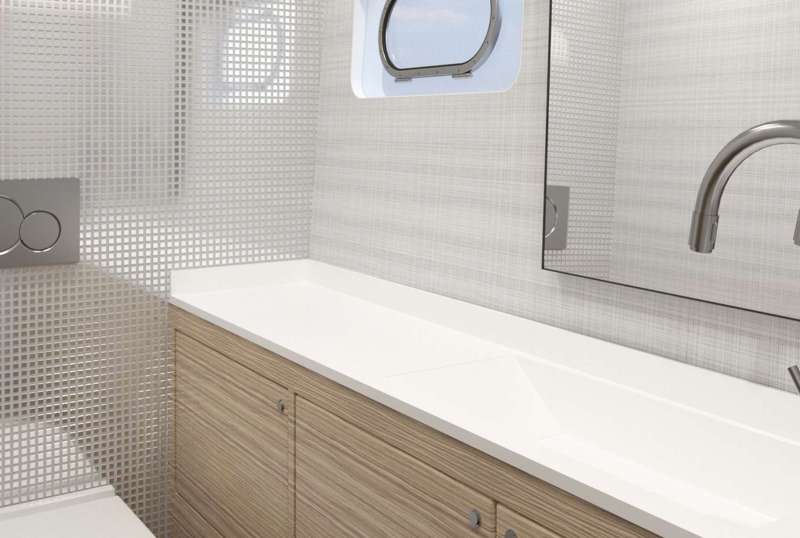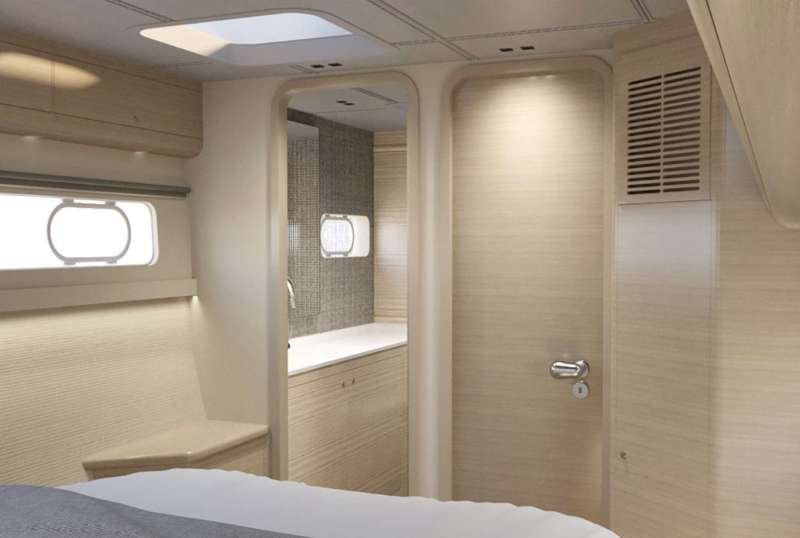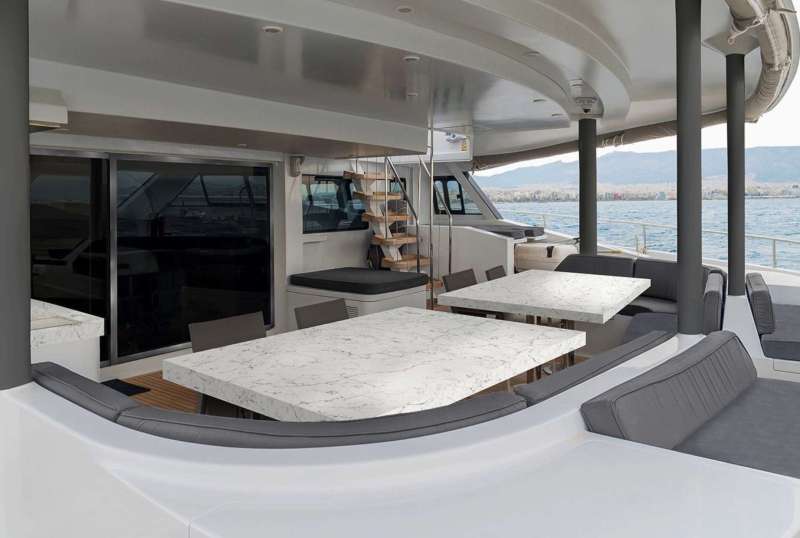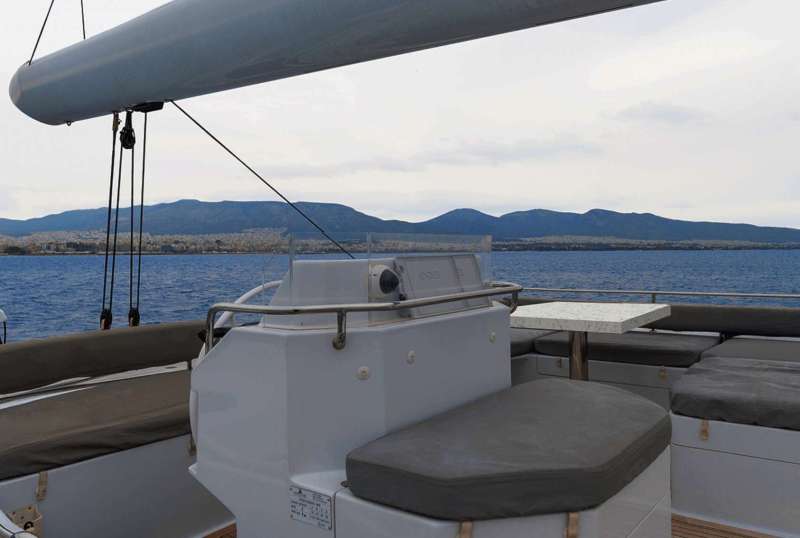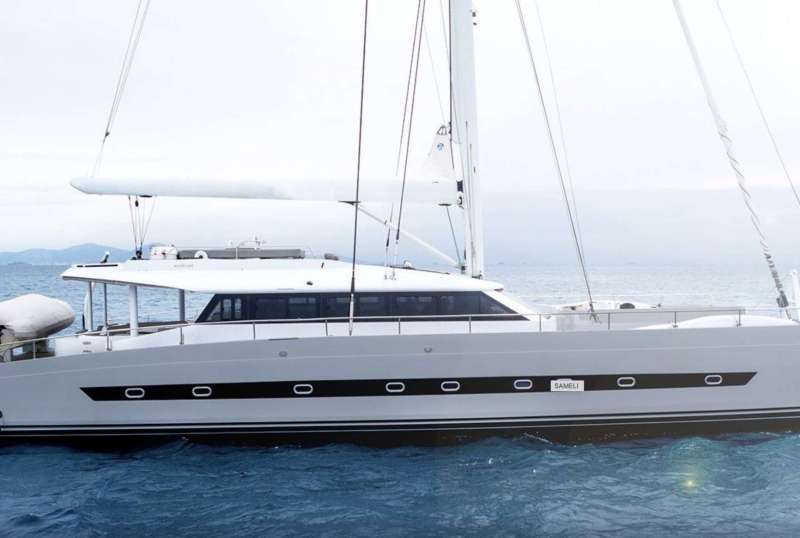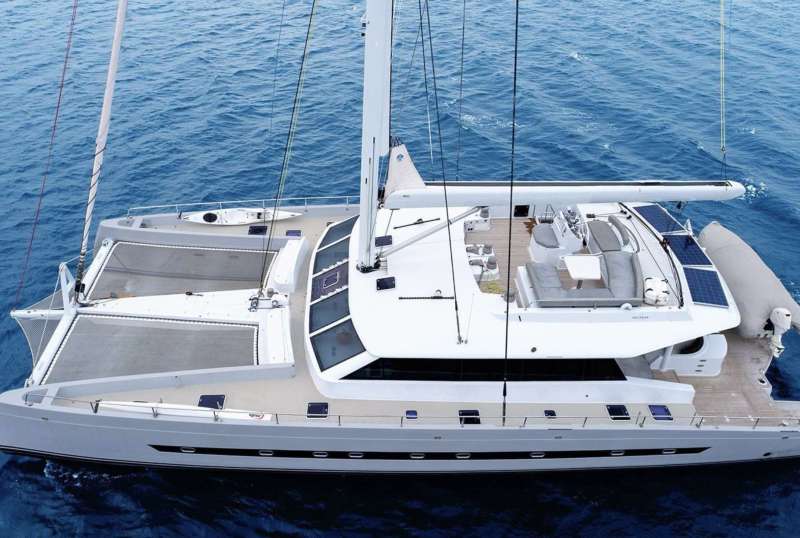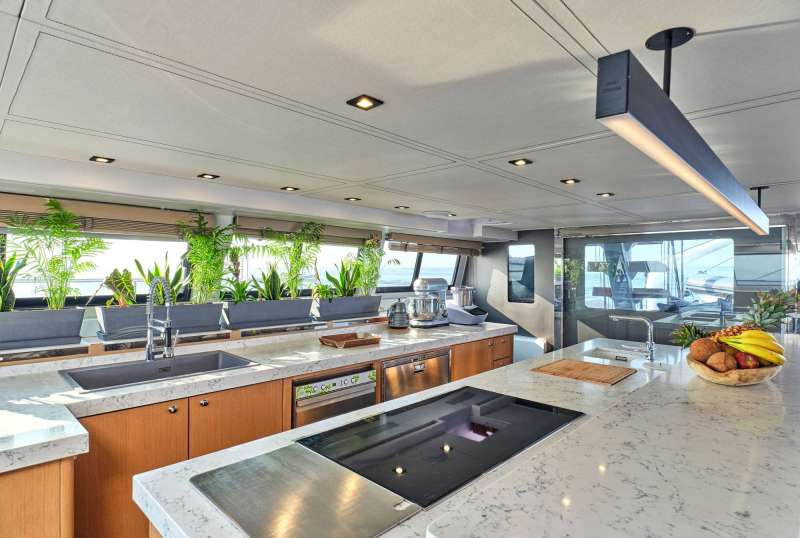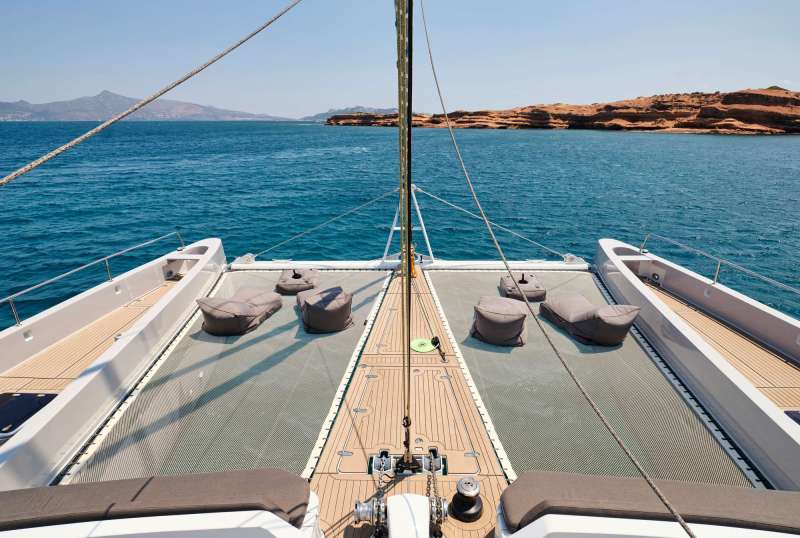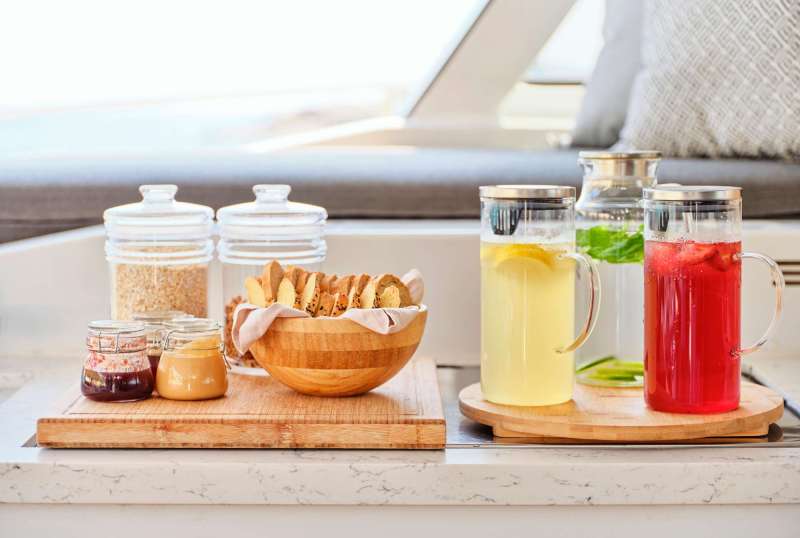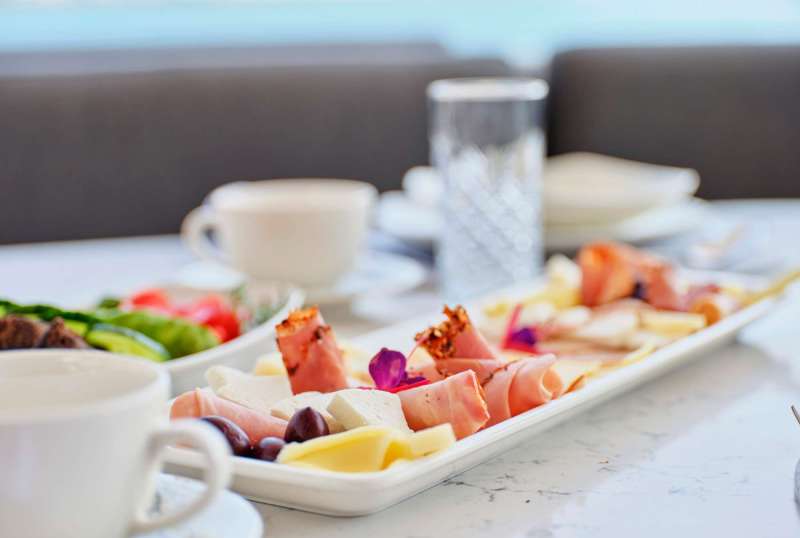 SAMELI
From €59,000/week
5 cabins
75 ft
Two Oceans
10 guests
Refit: 2023
50 Litres/Hr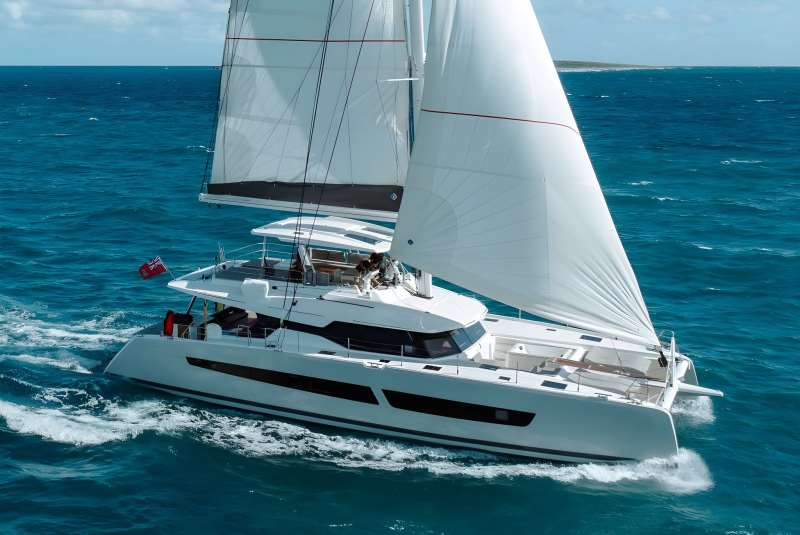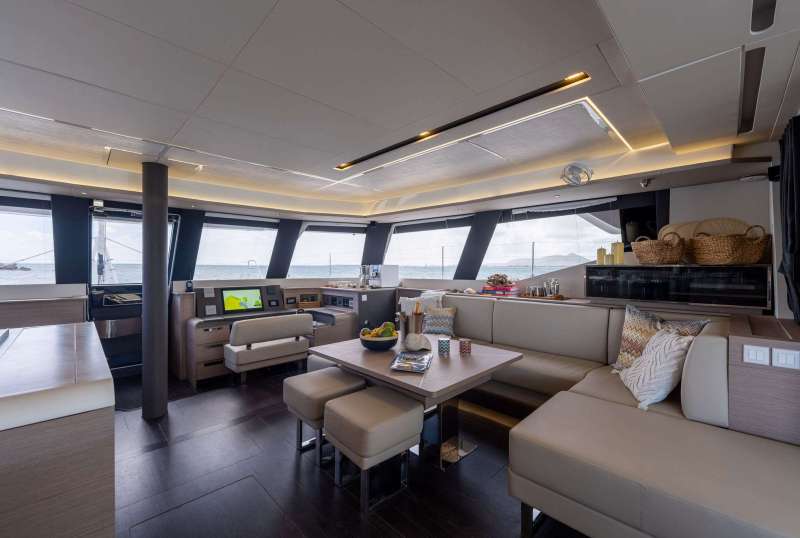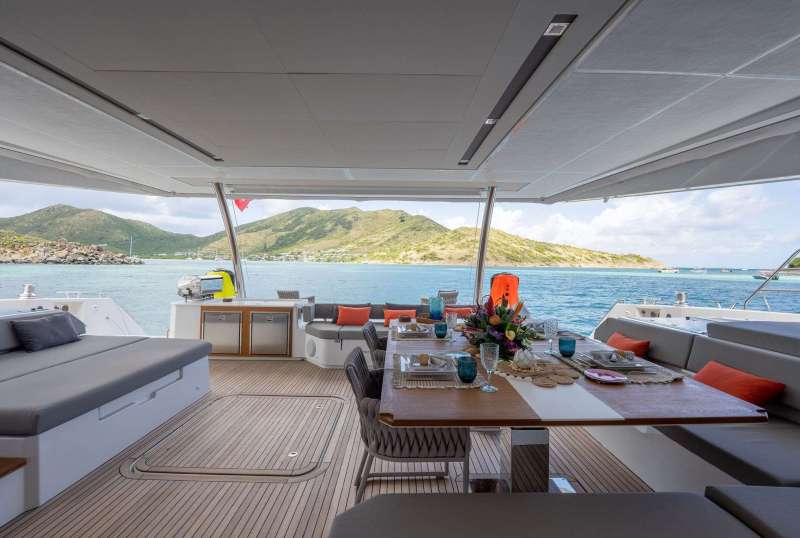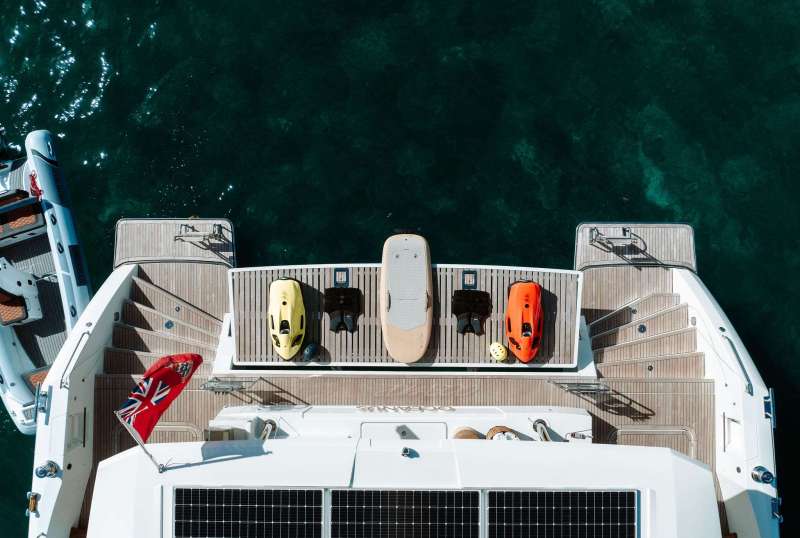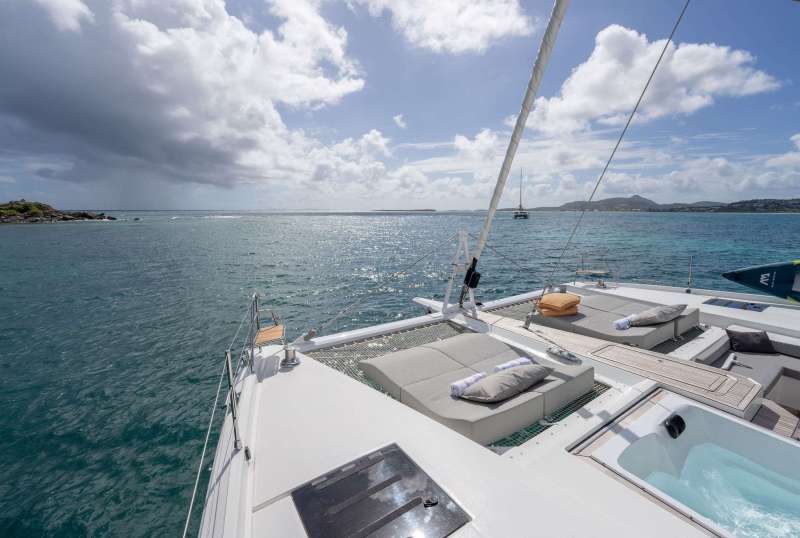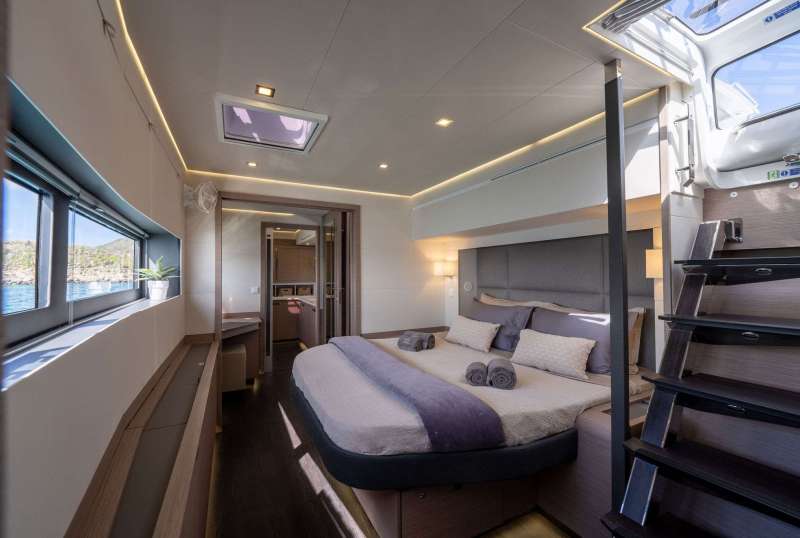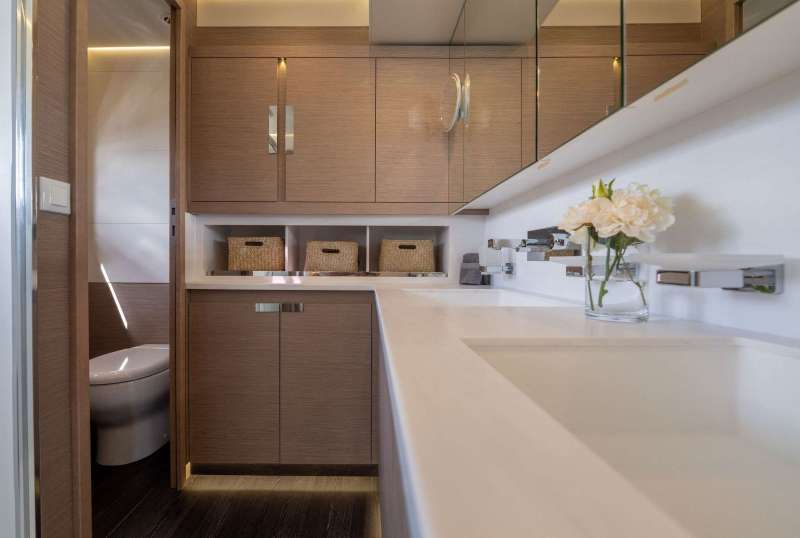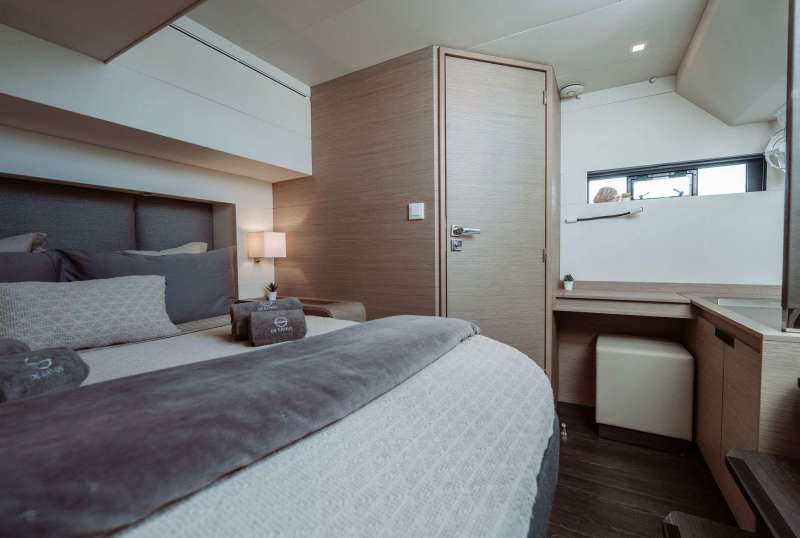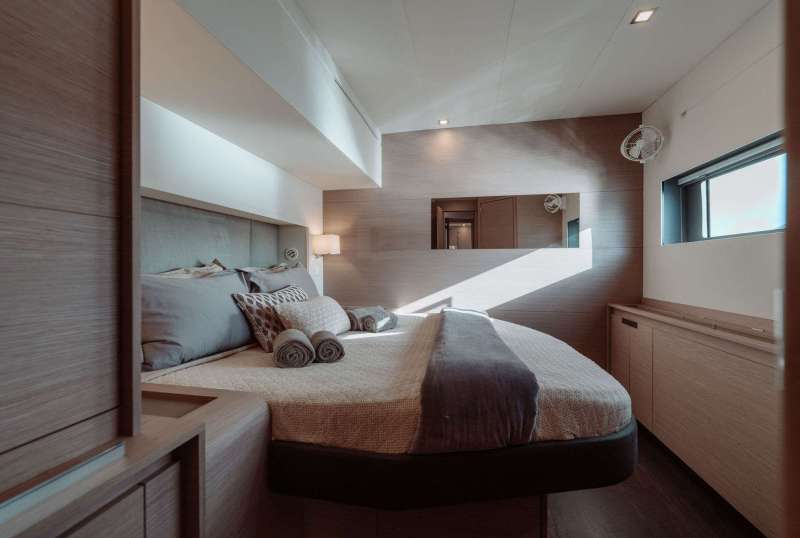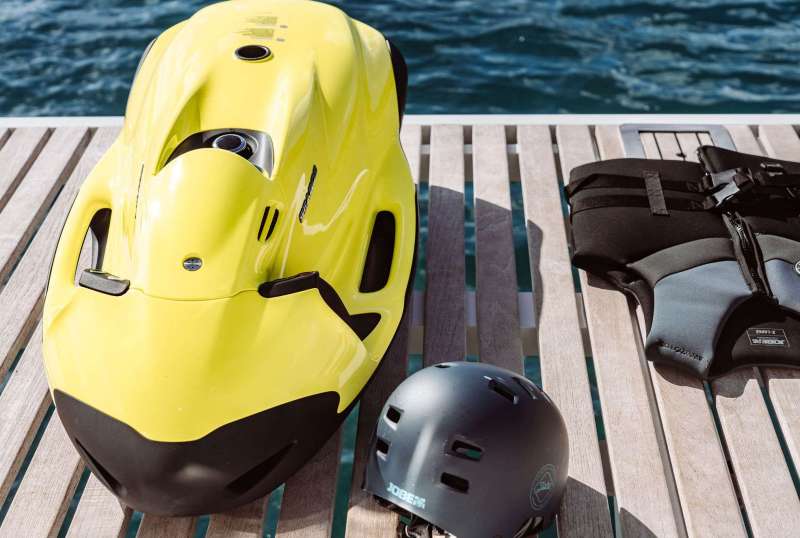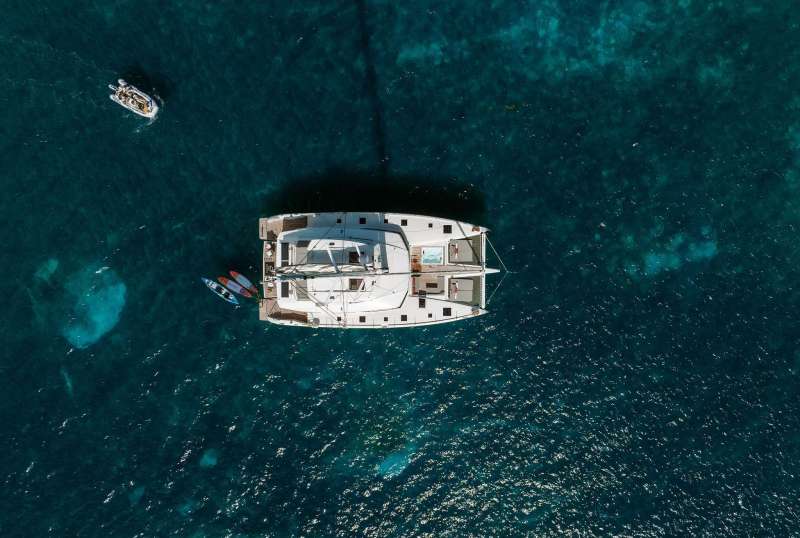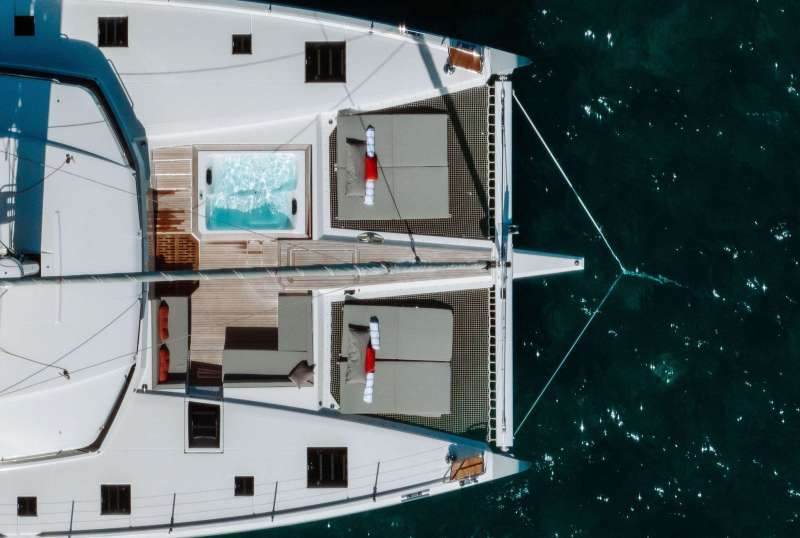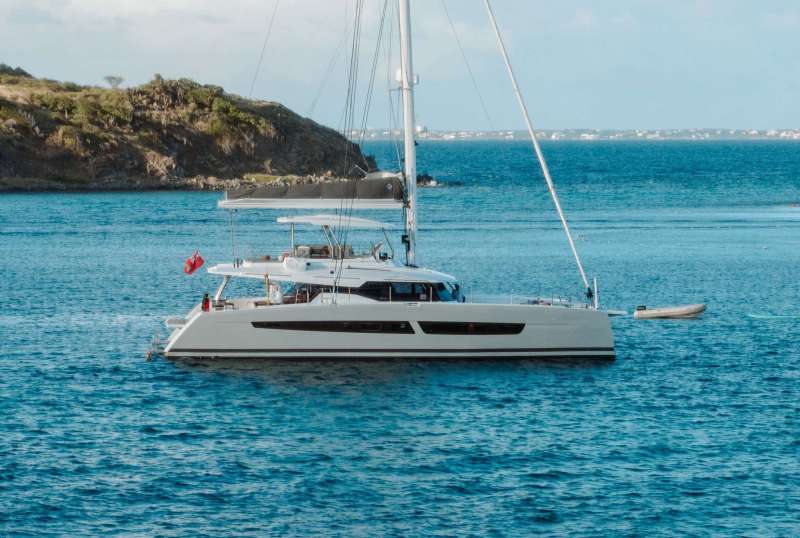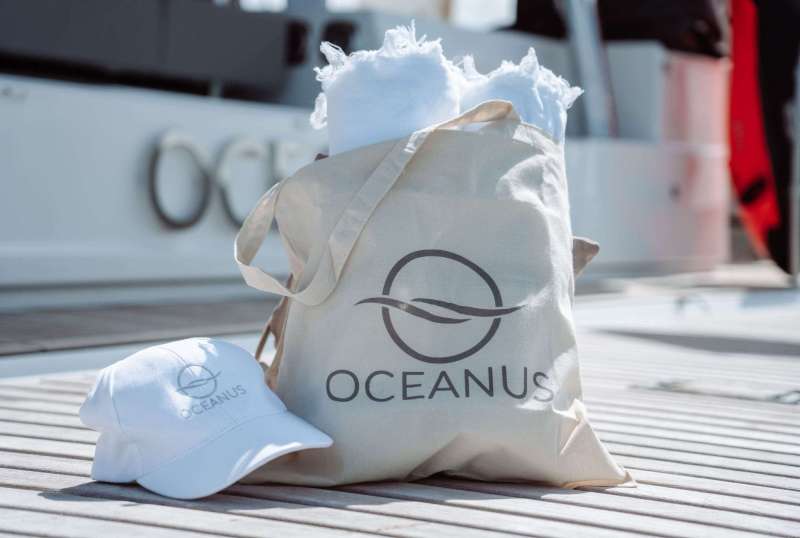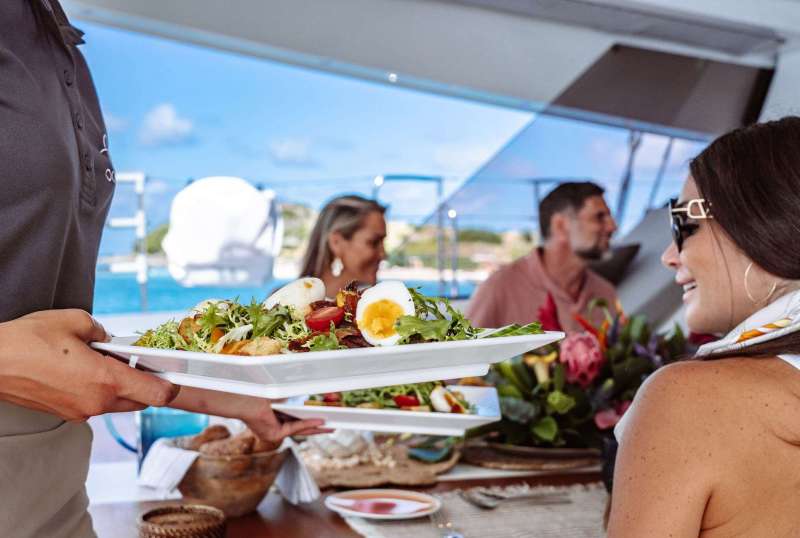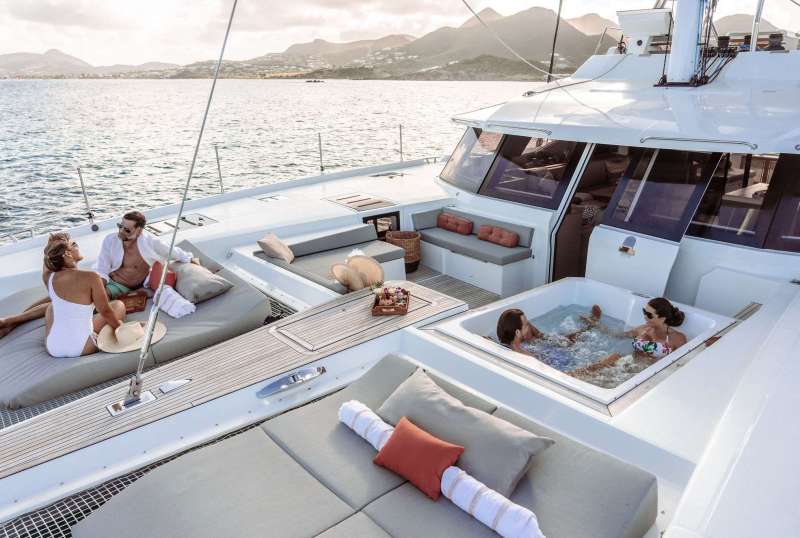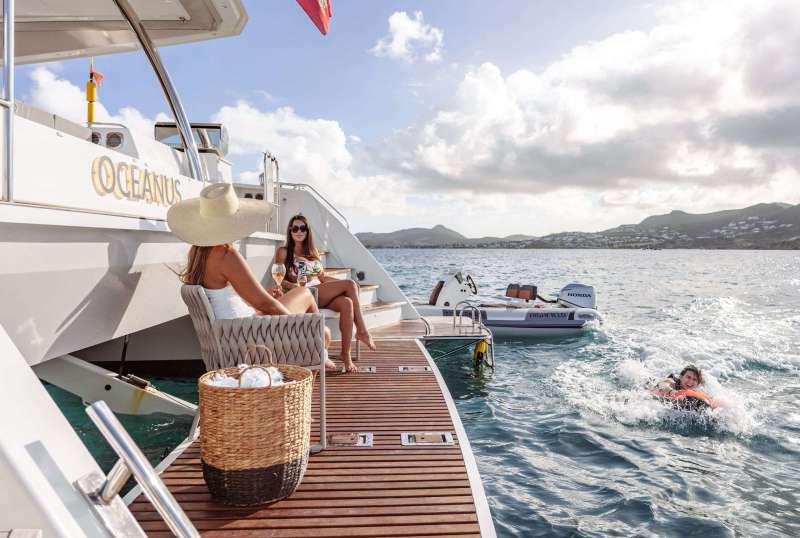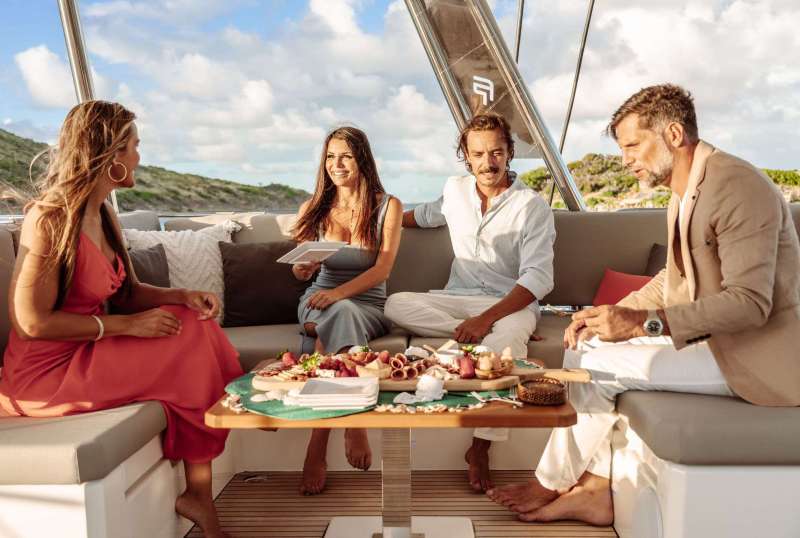 OCEANUS
From €55,500/week
4 cabins
70 ft
Fountaine Pajot
8 guests
Built: 2022
22 Litres/Hr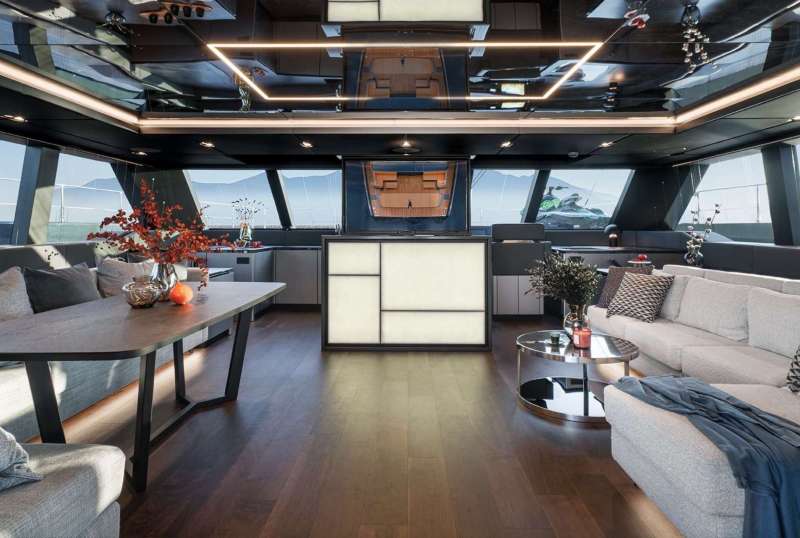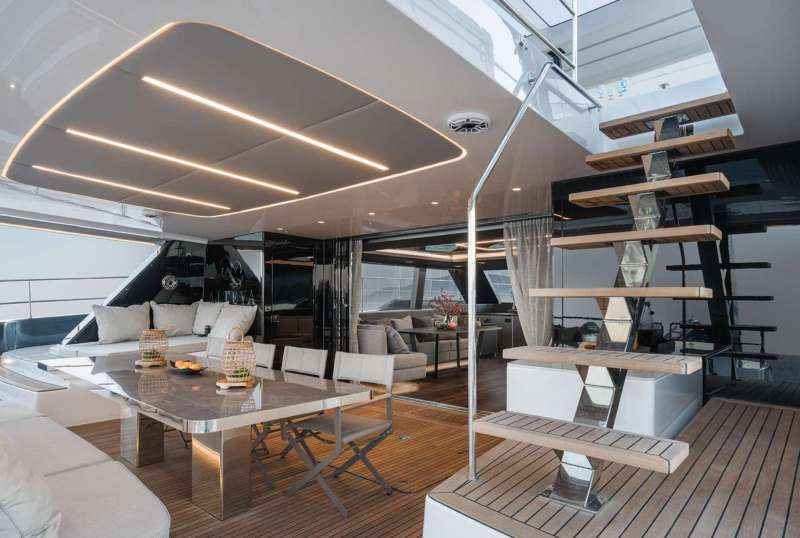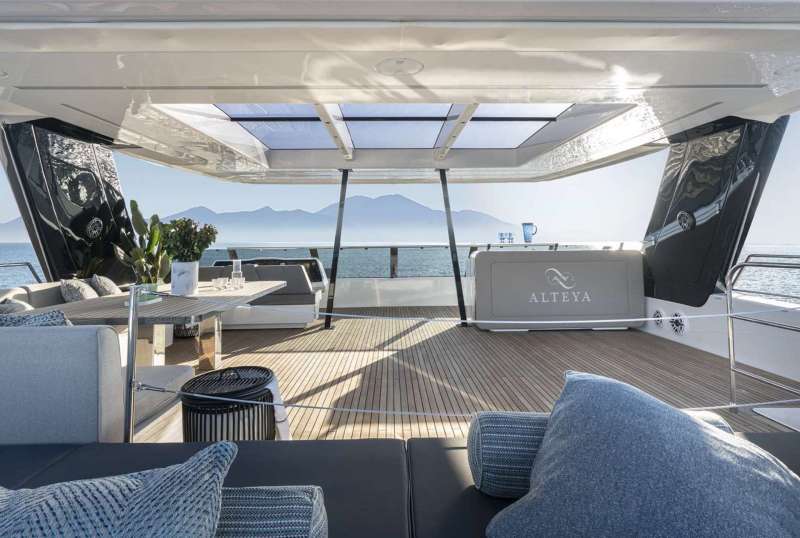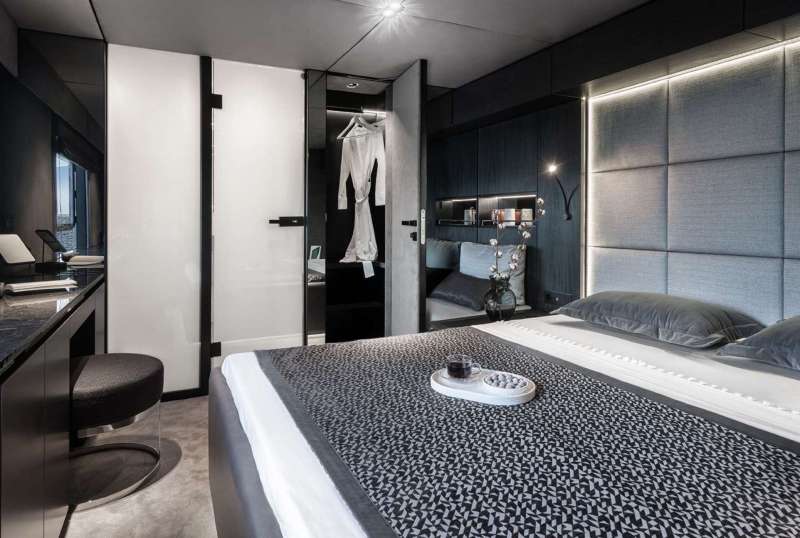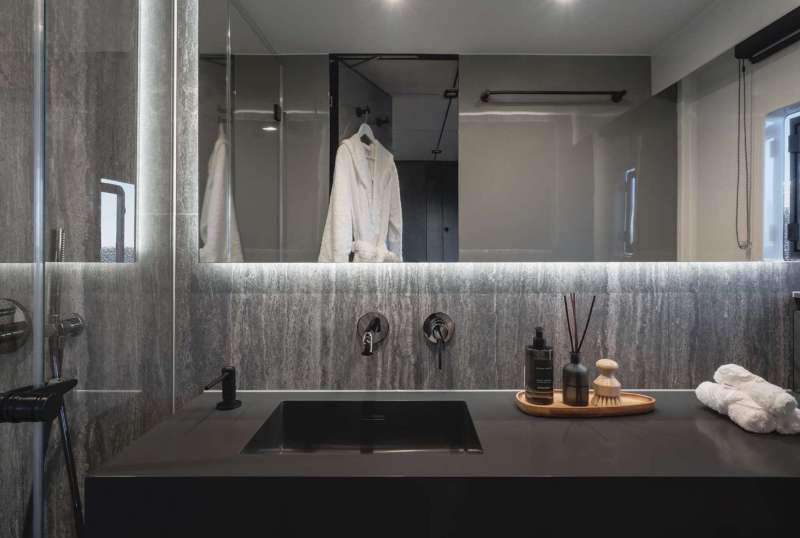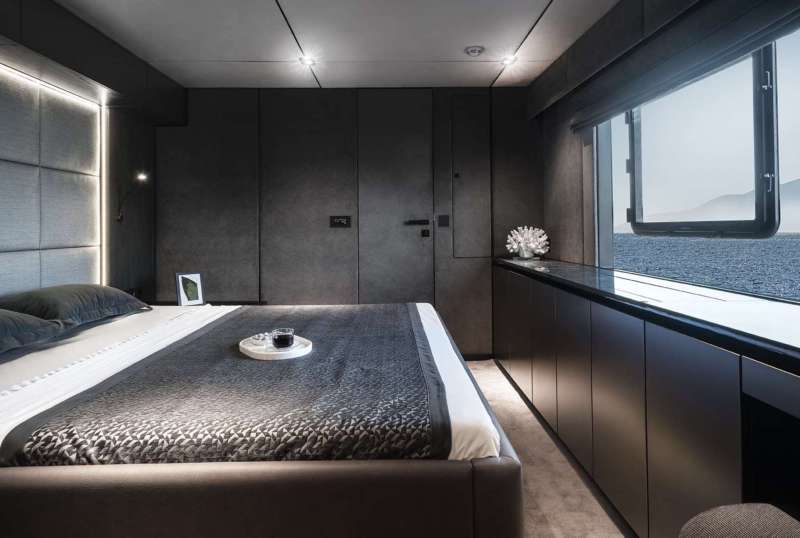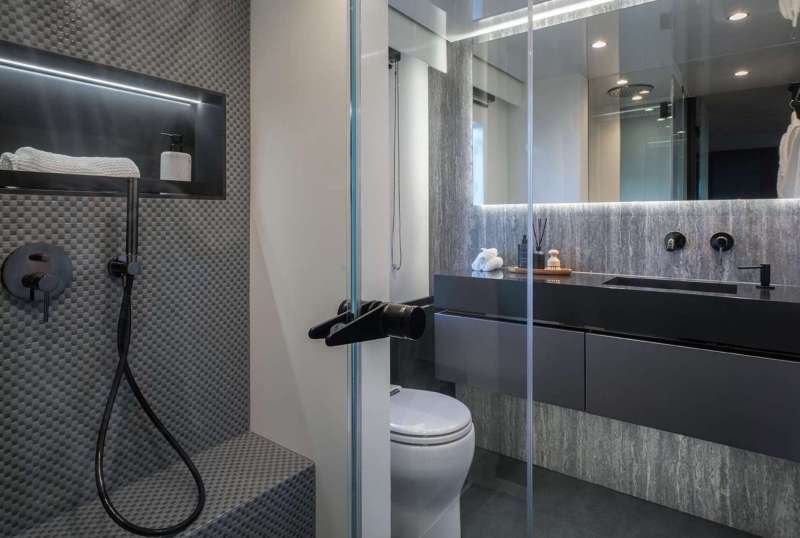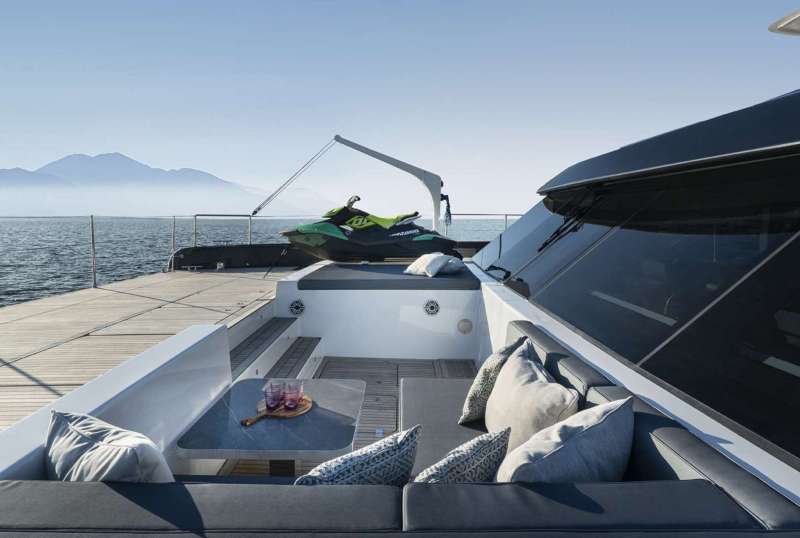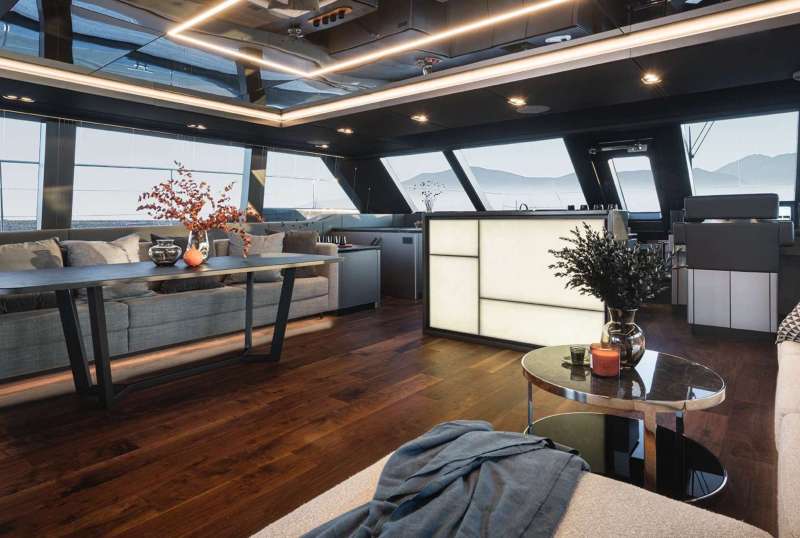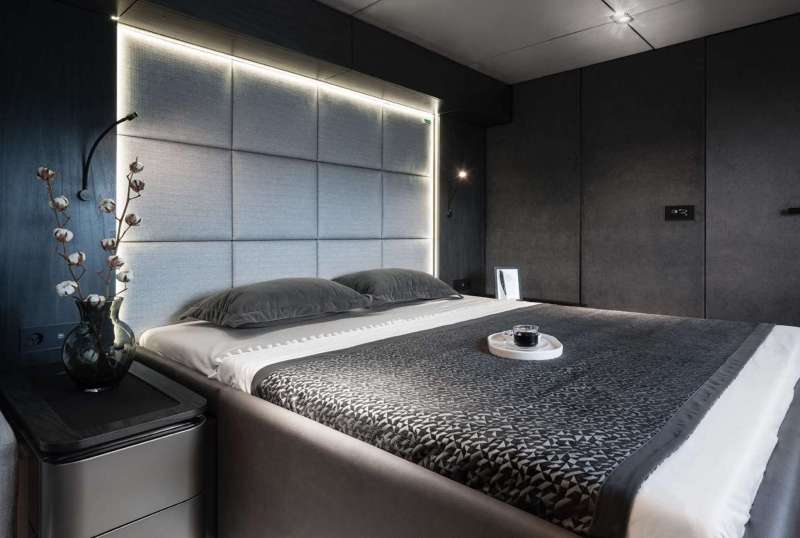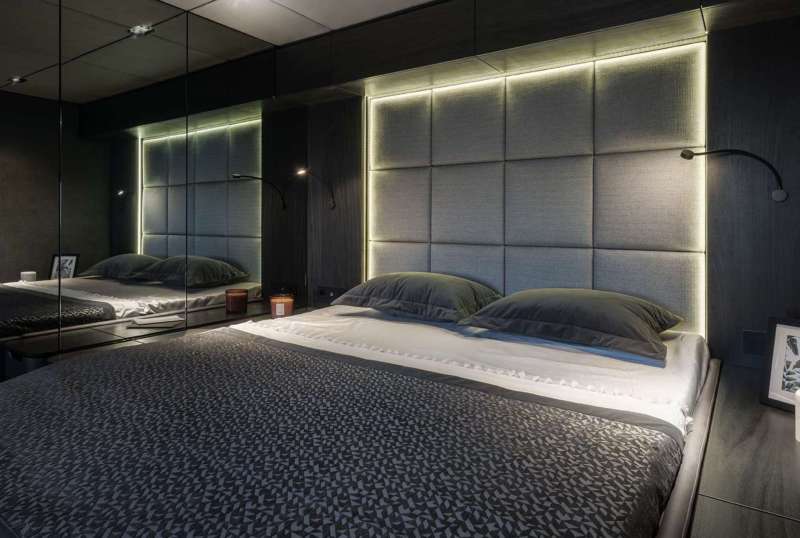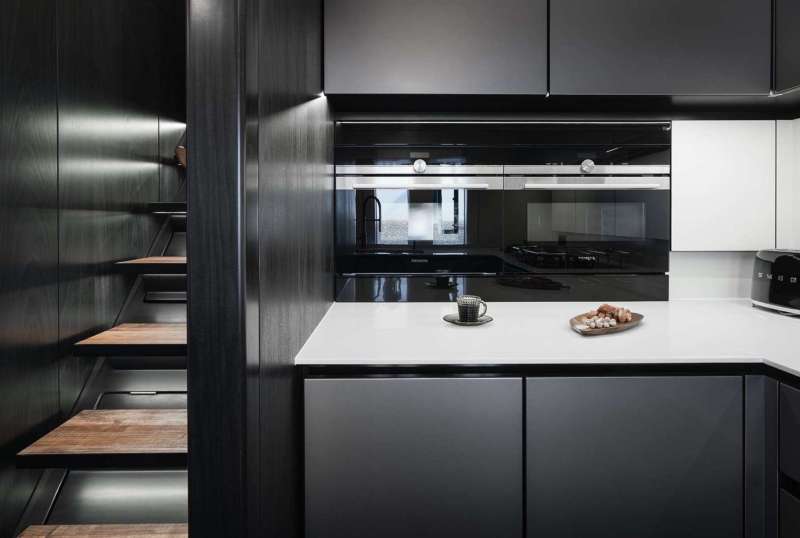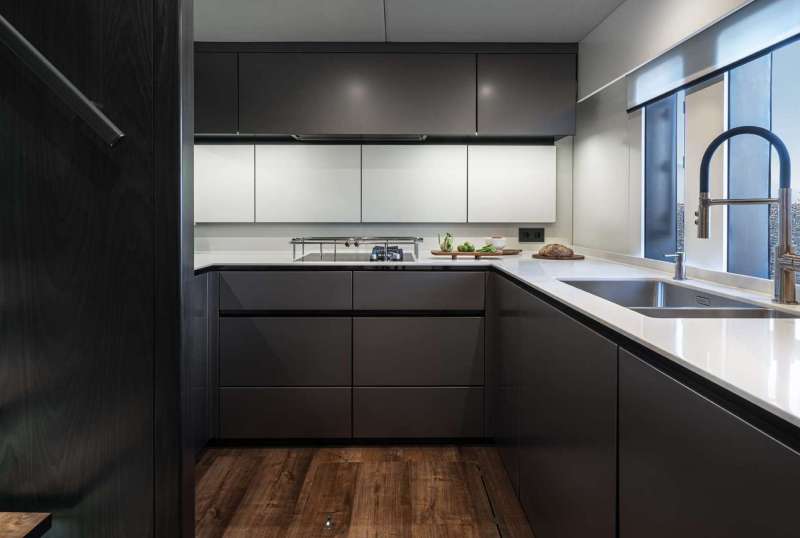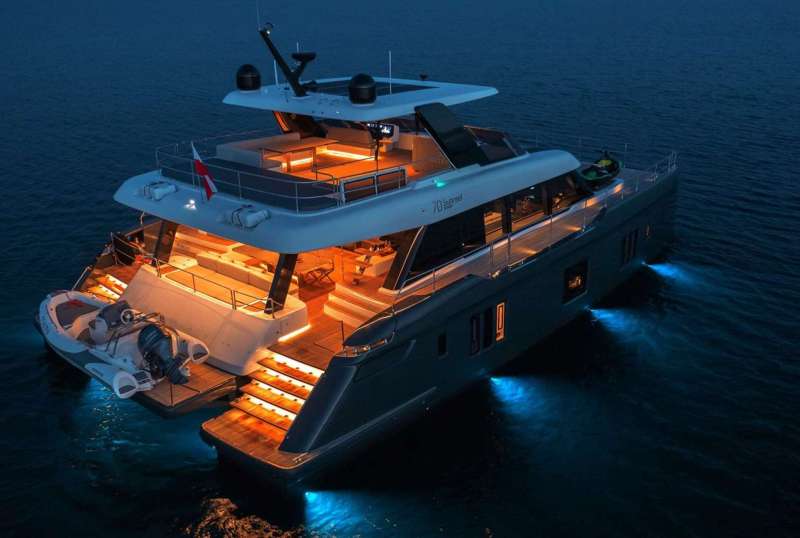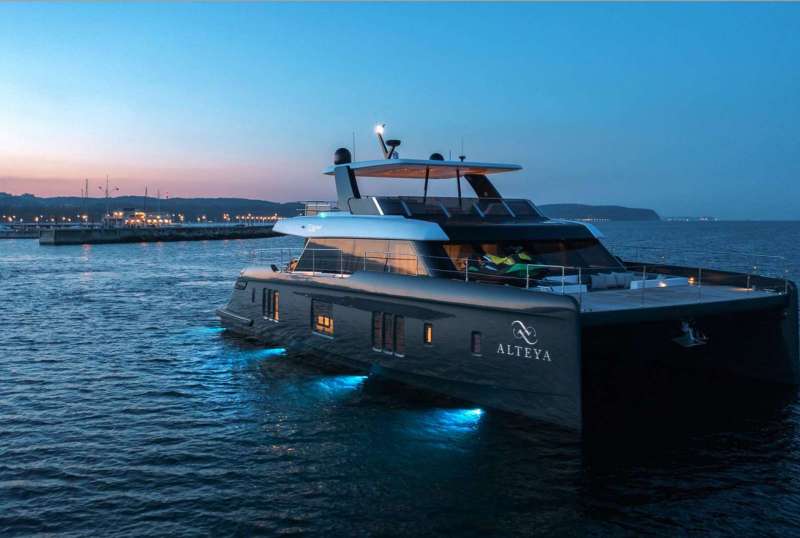 ALTEYA
From €55,000/week
4 cabins
70 ft
Sunreef Yachts
8 guests
Built: 2022
200 Litres/Hr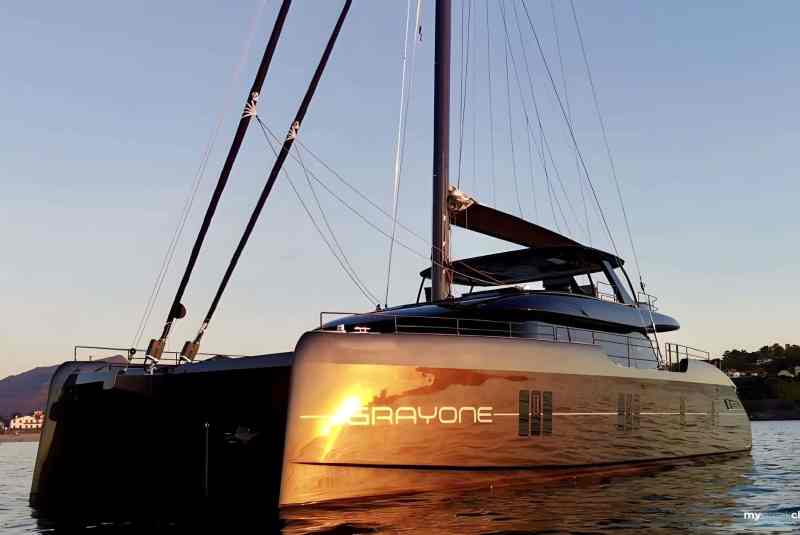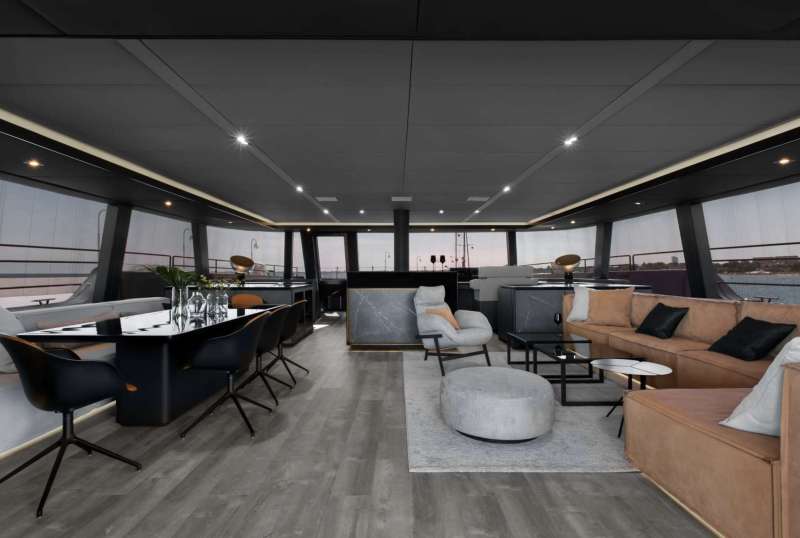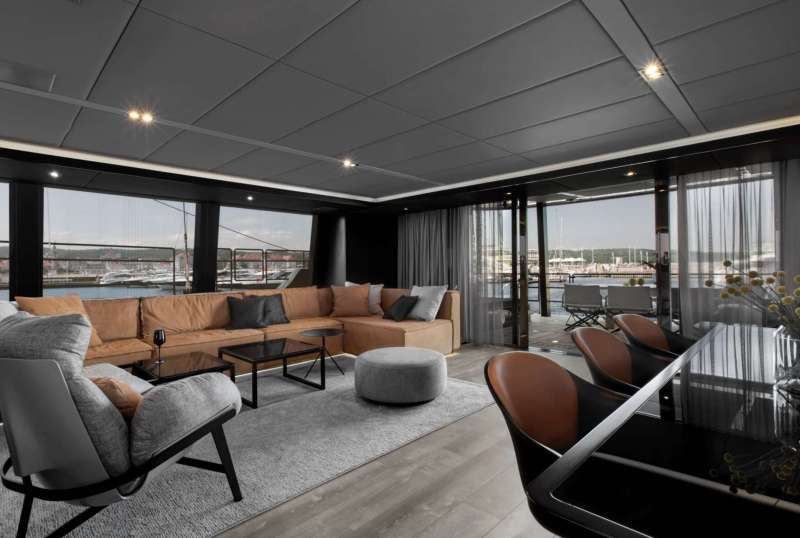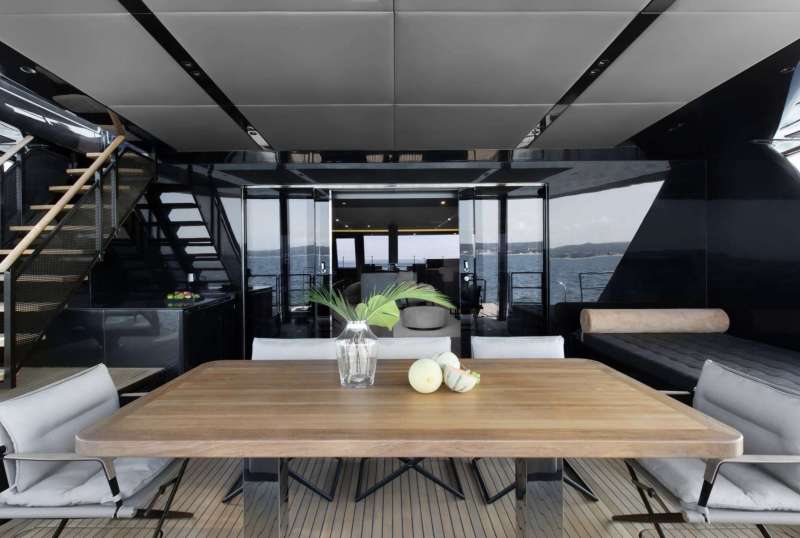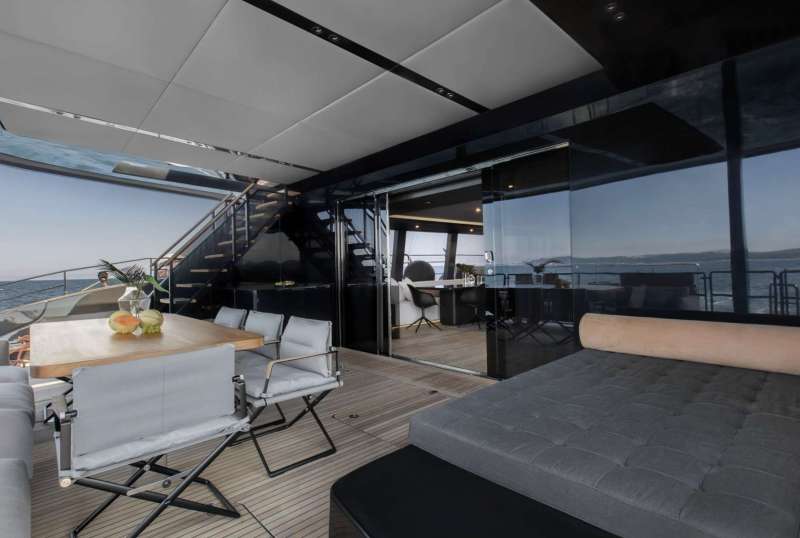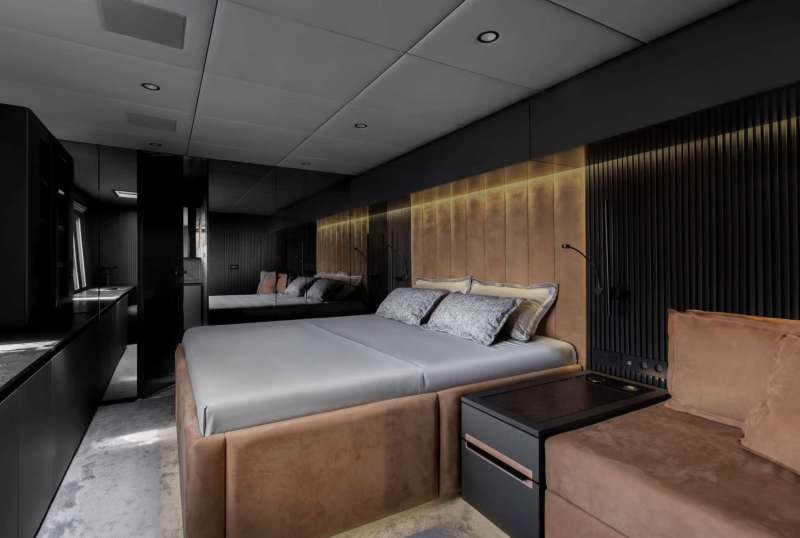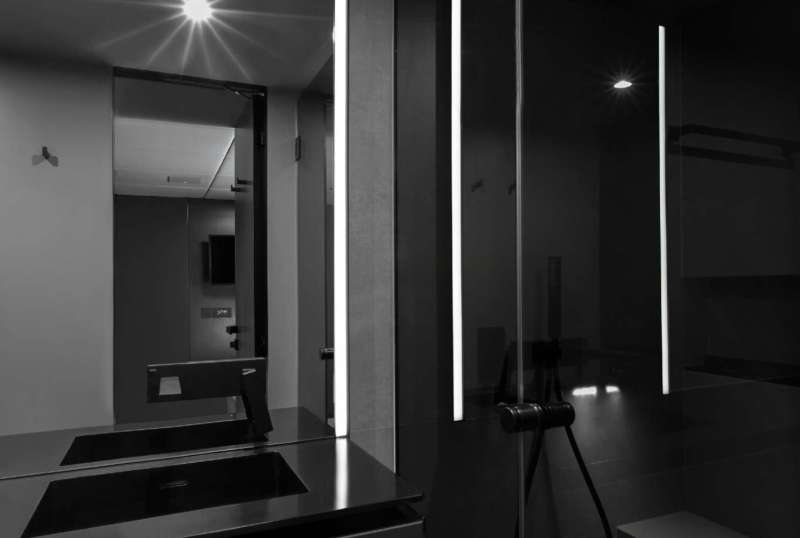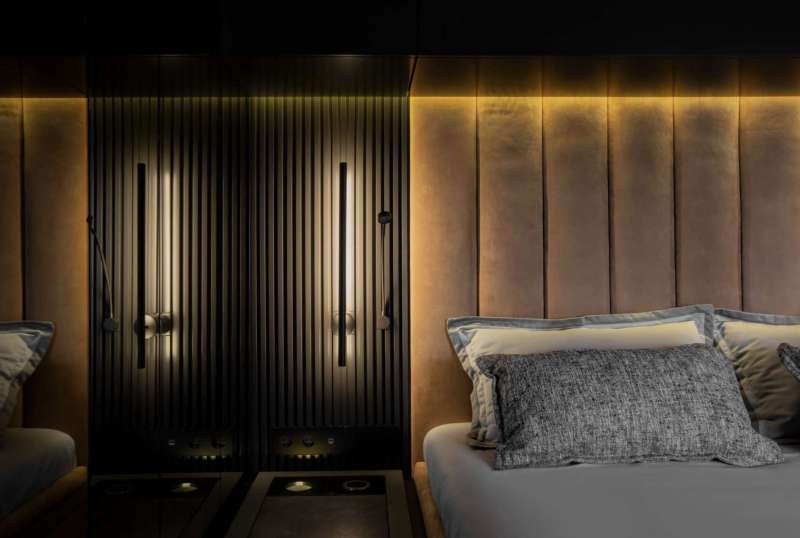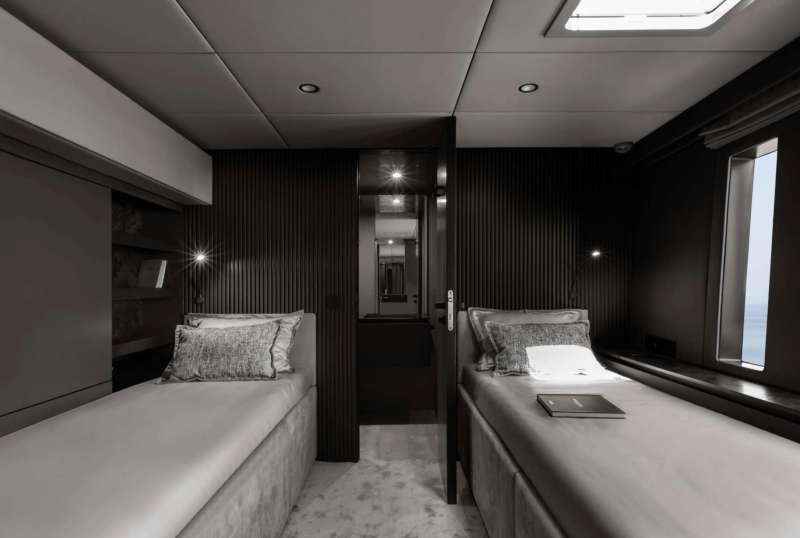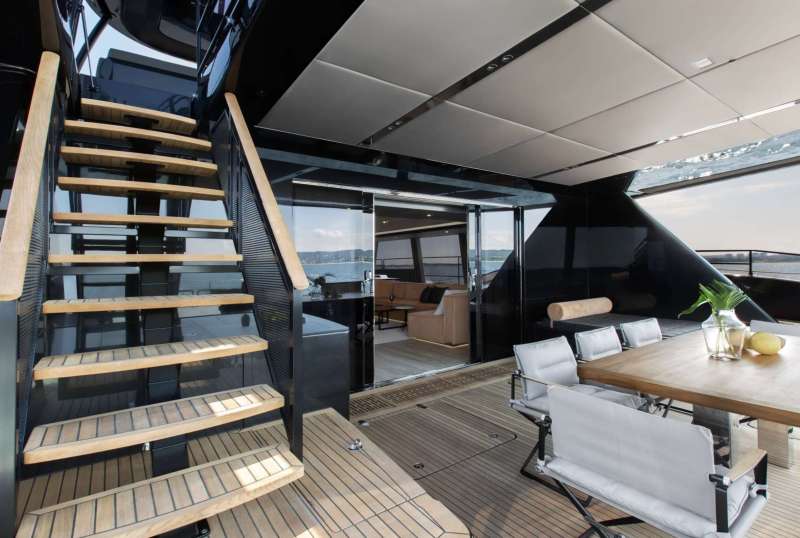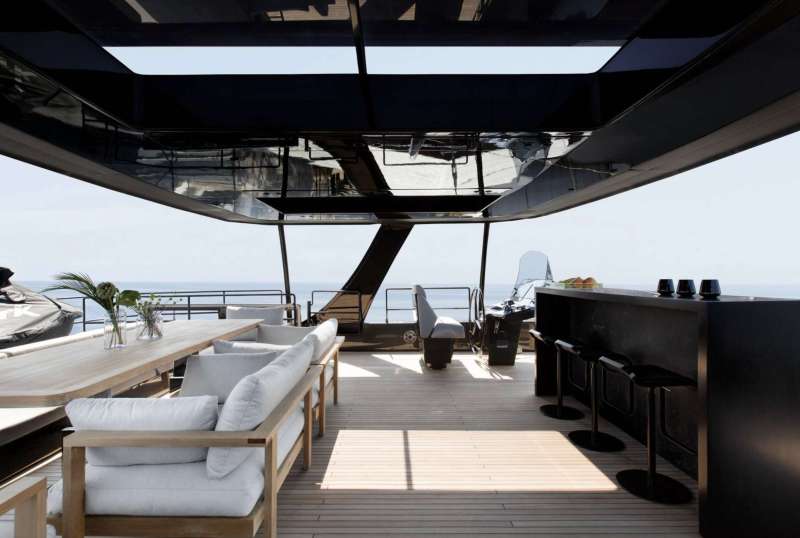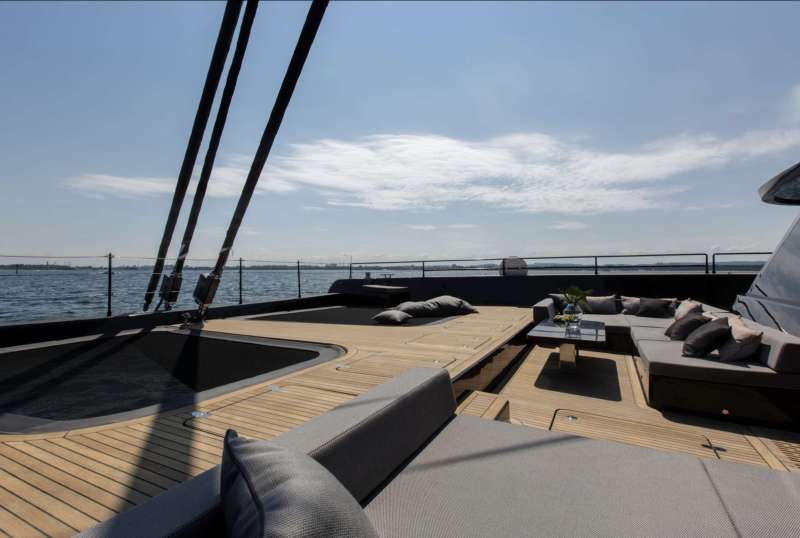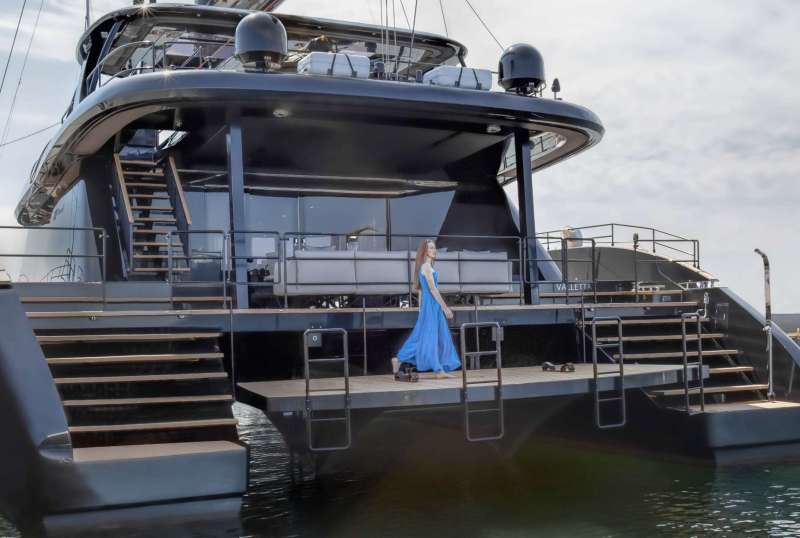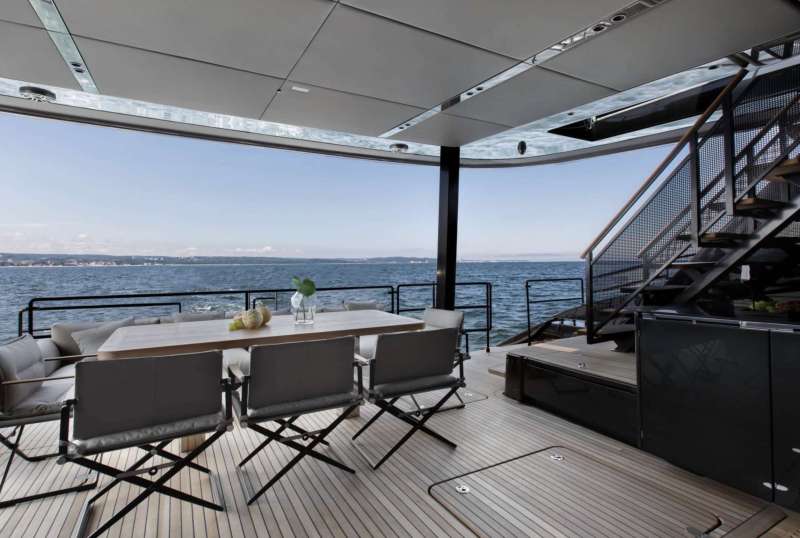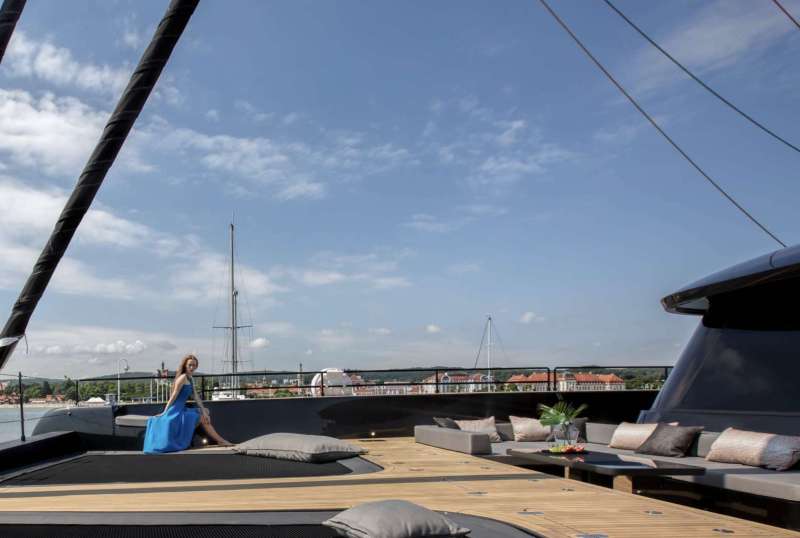 GRAYONE
From €55,000/week
4 cabins
80 ft
Sunreef Yachts
8 guests
Built: 2020
100 US Gall/Hr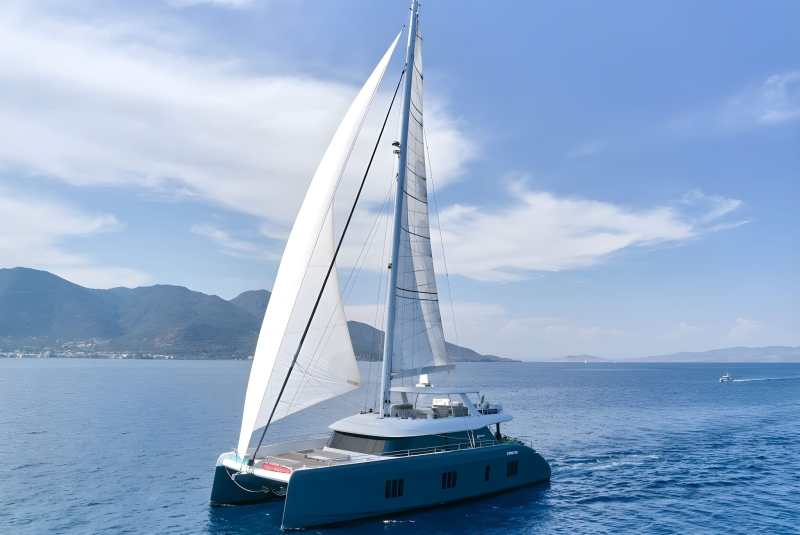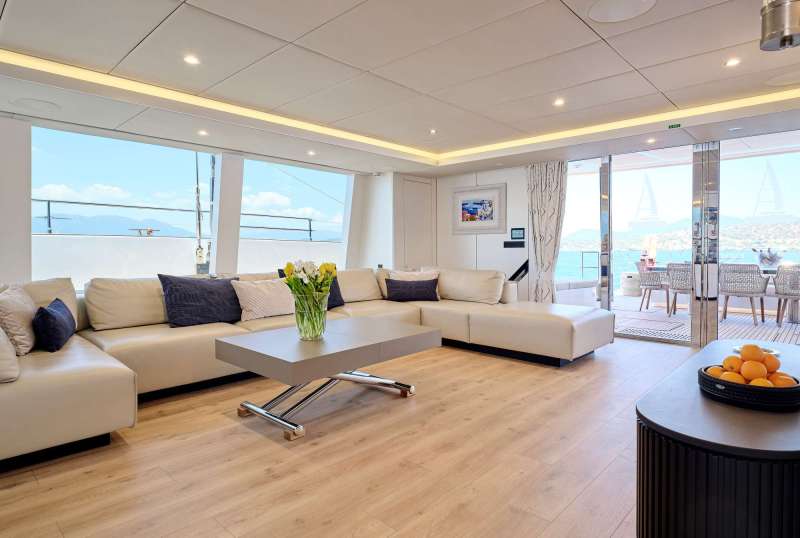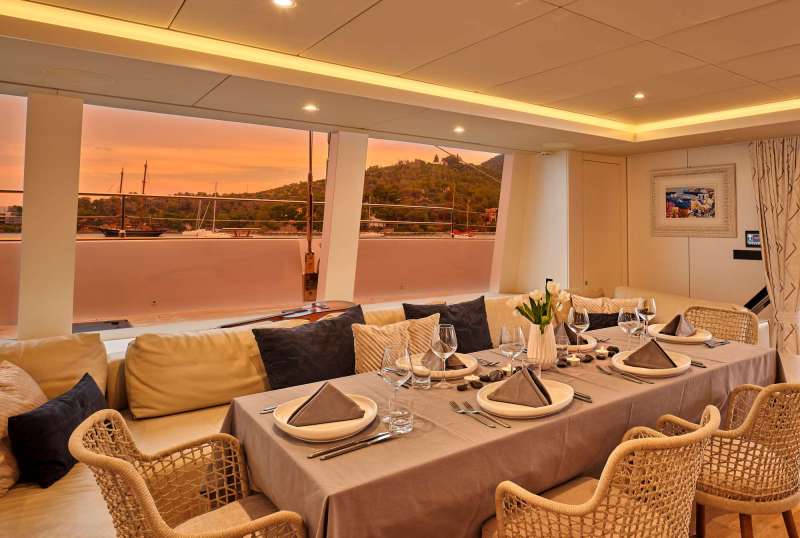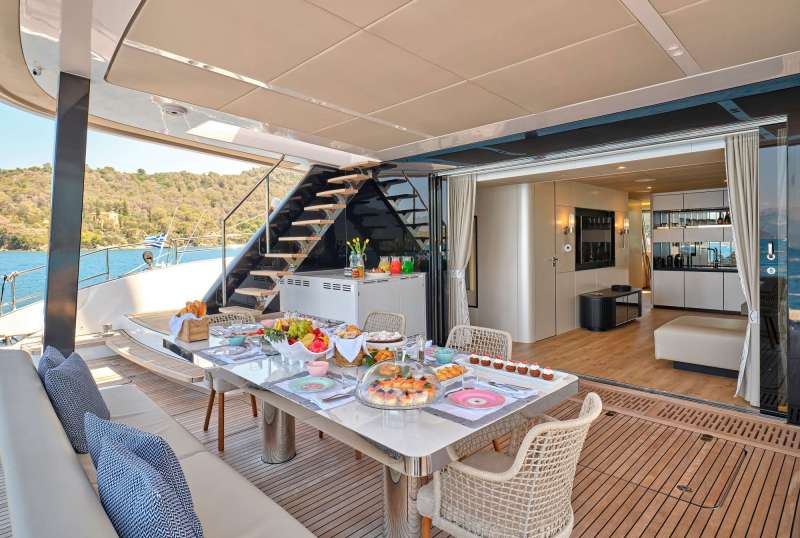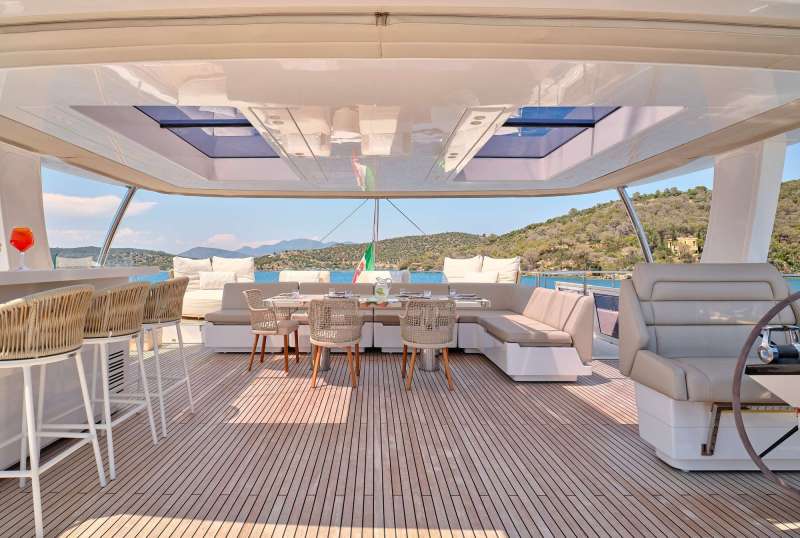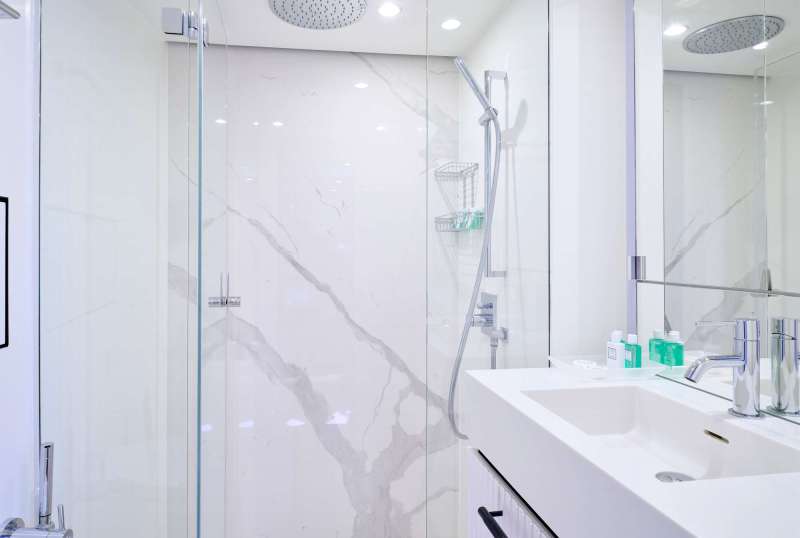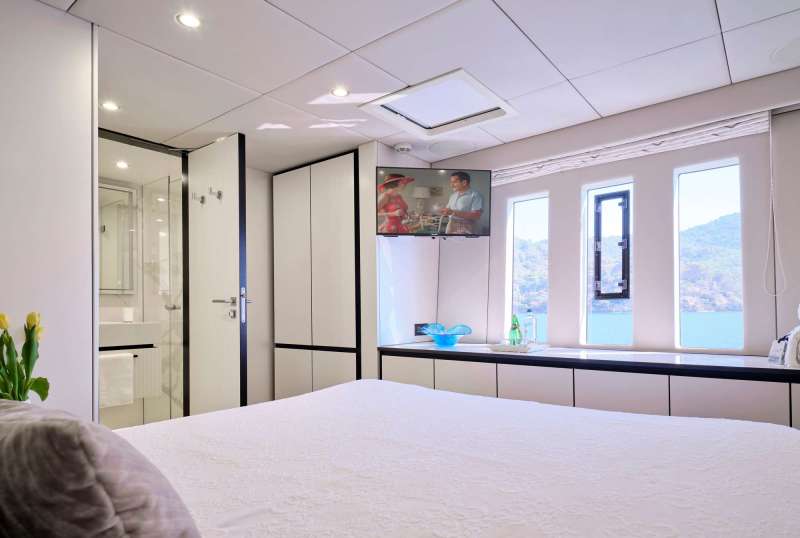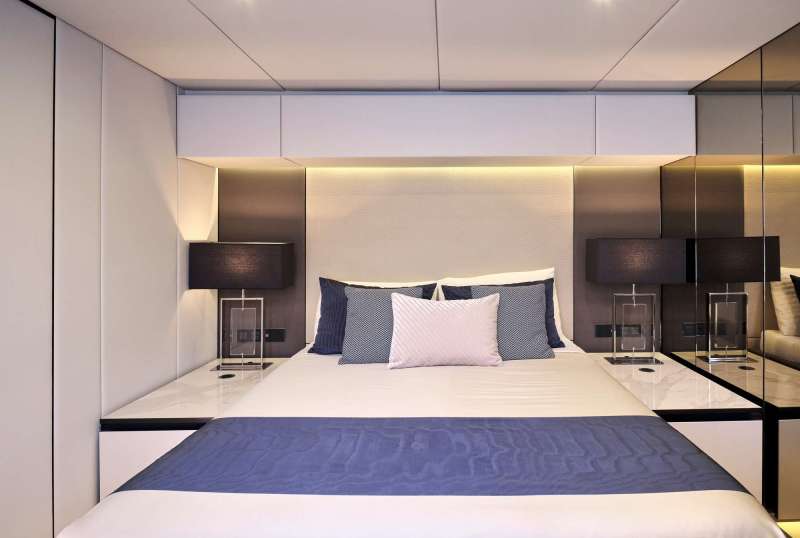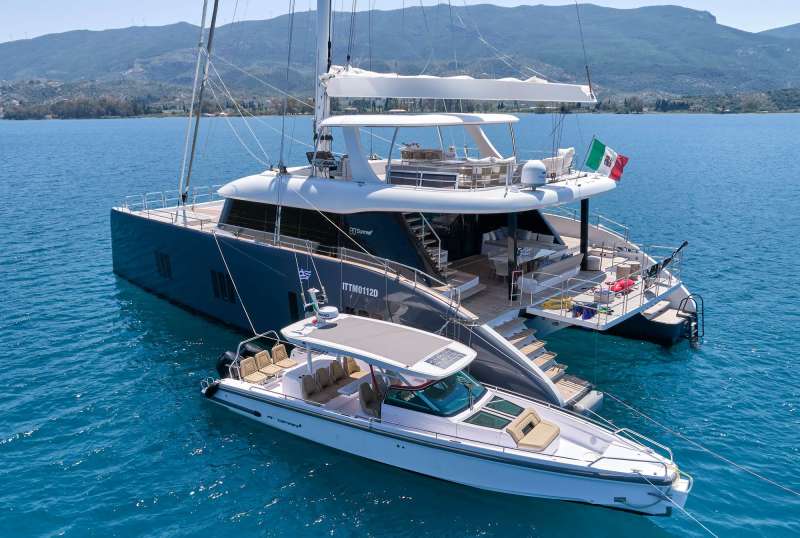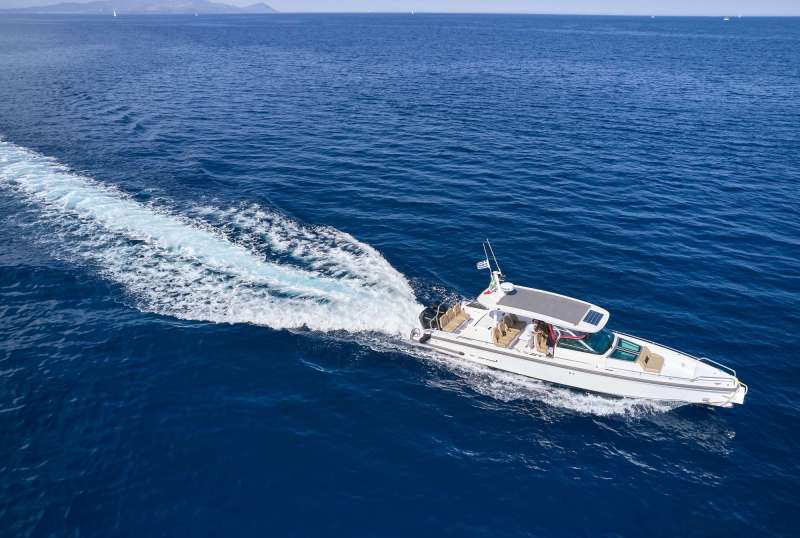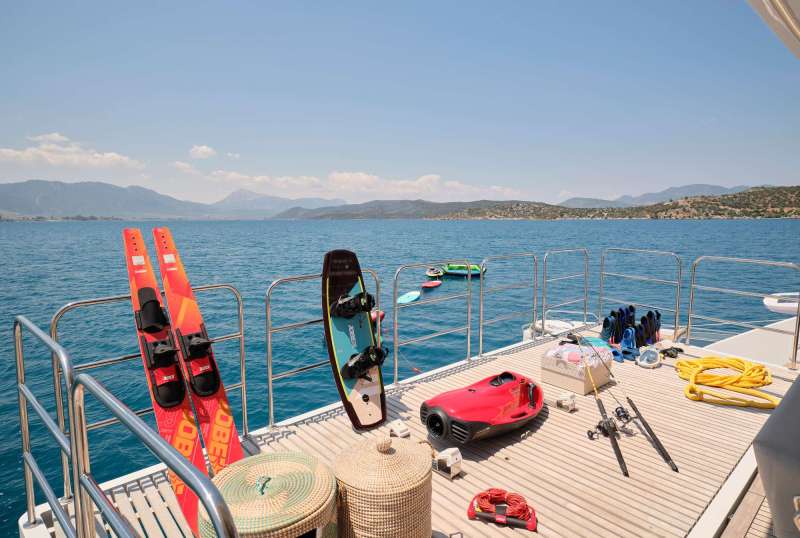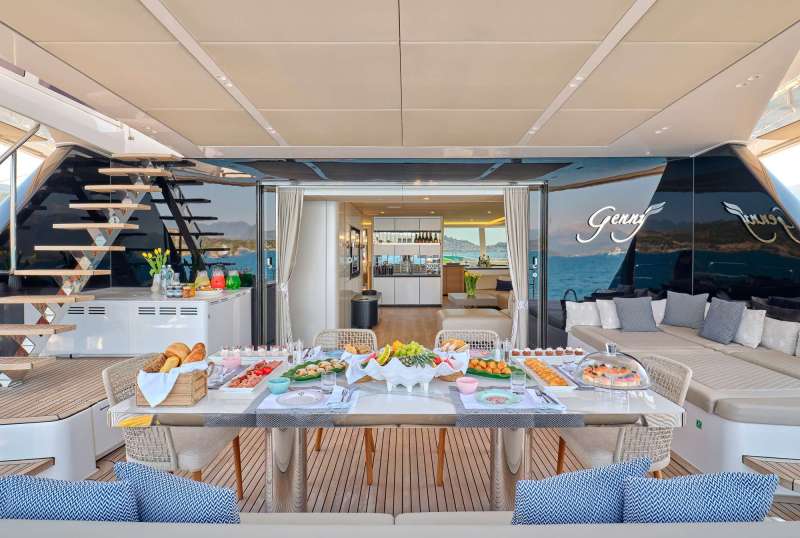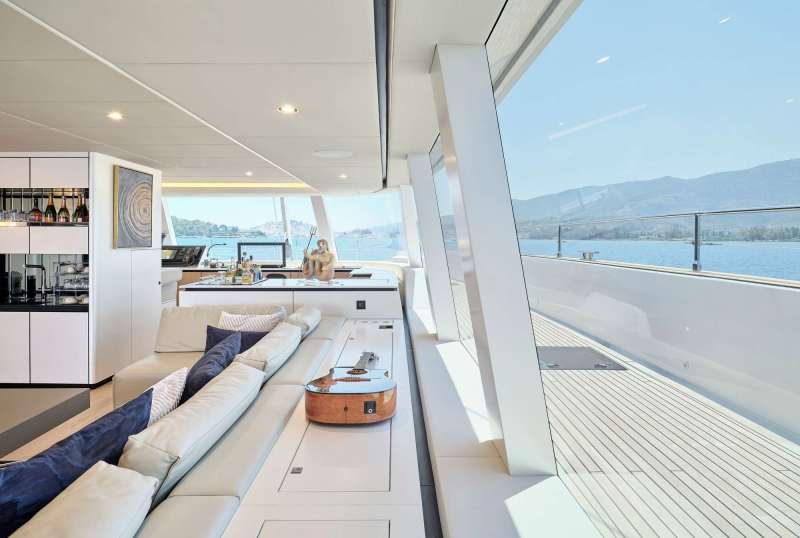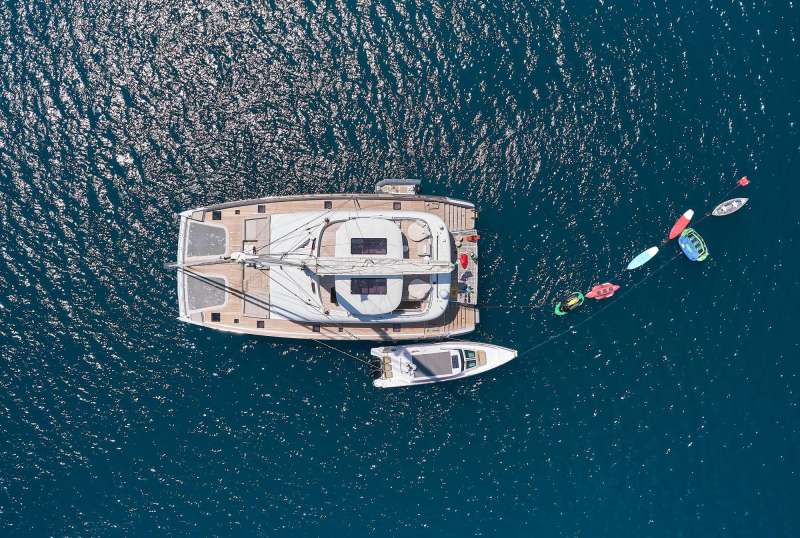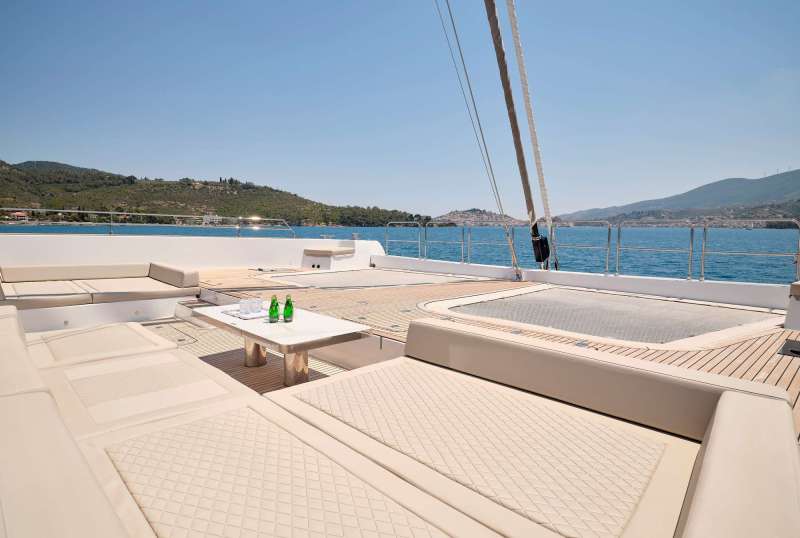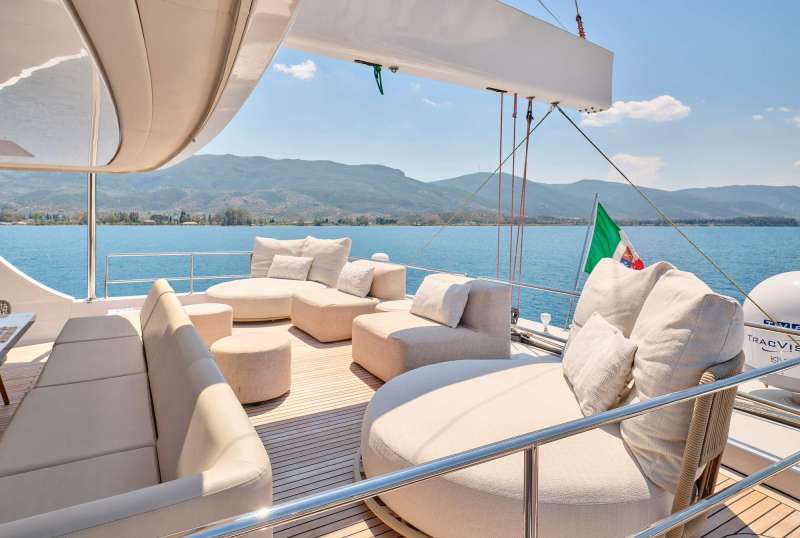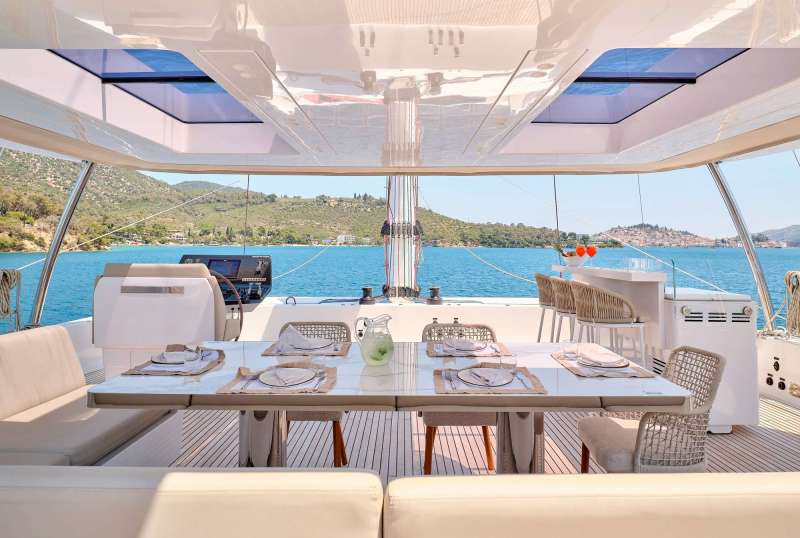 GENNY
From €55,000/week
5 cabins
80 ft
Sunreef Yachts
10 guests
Built: 2021
130 Litres/Hr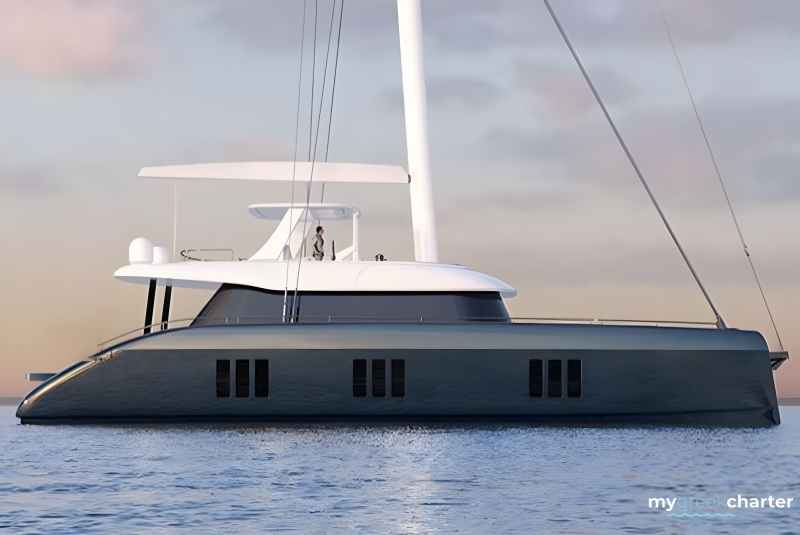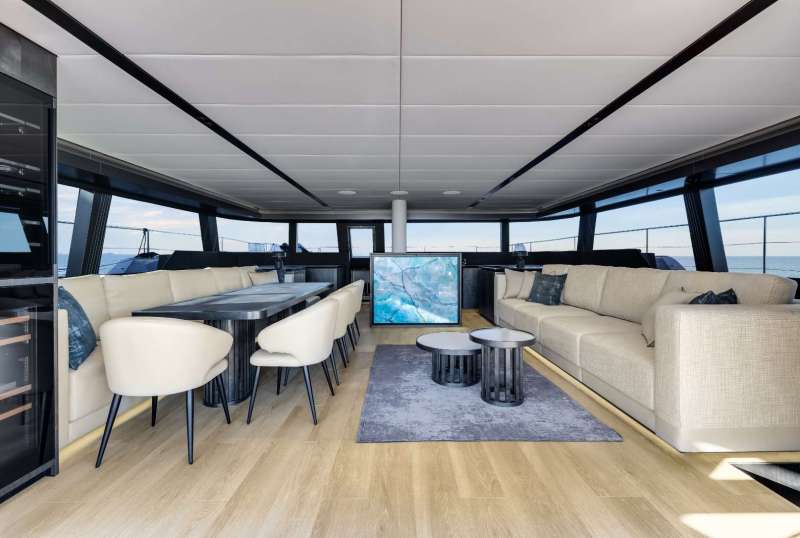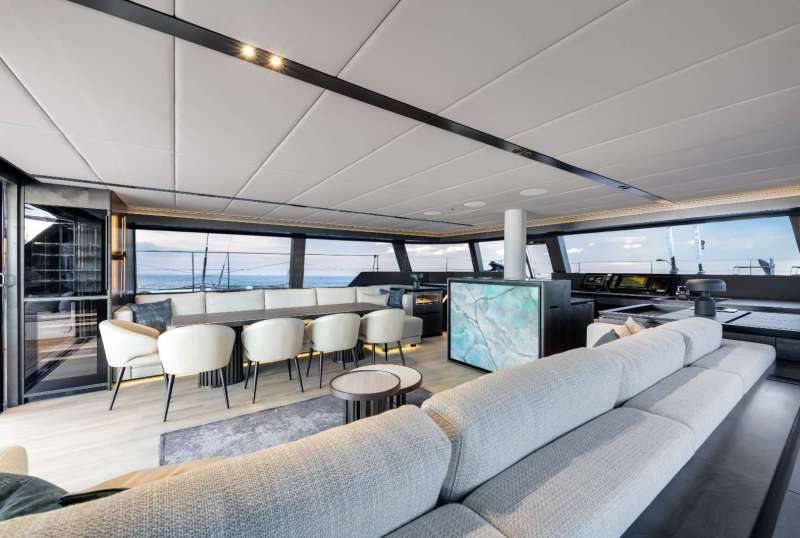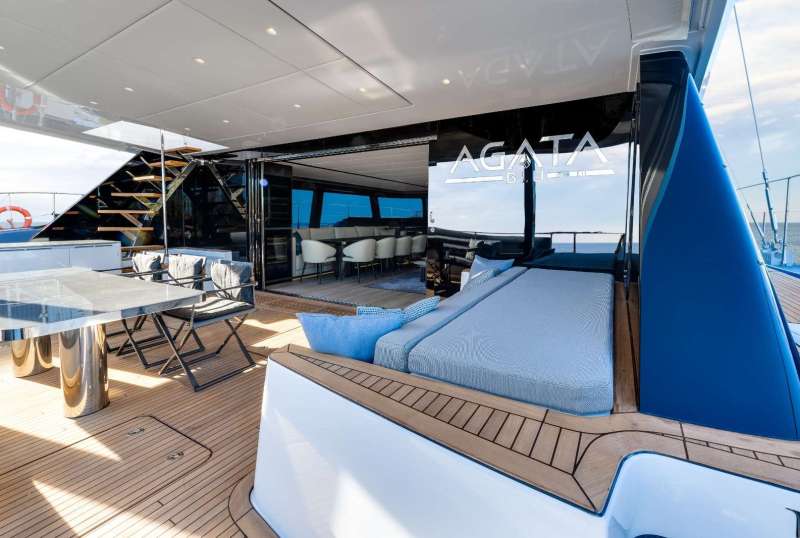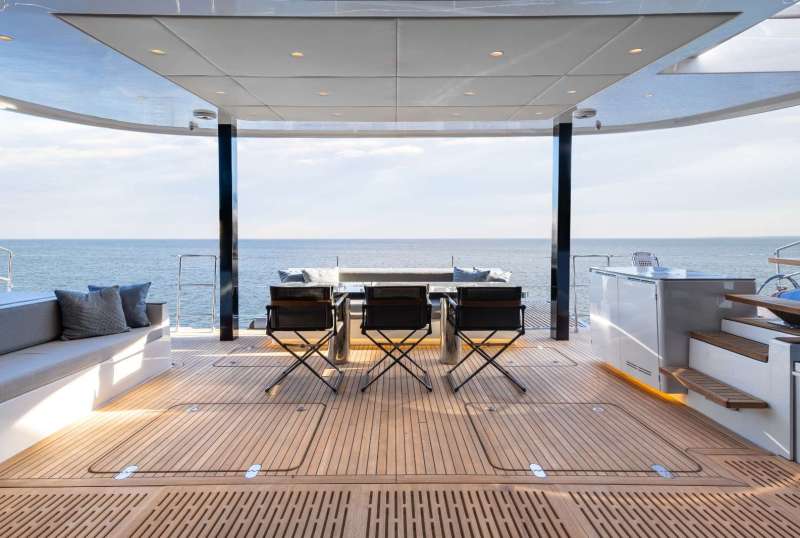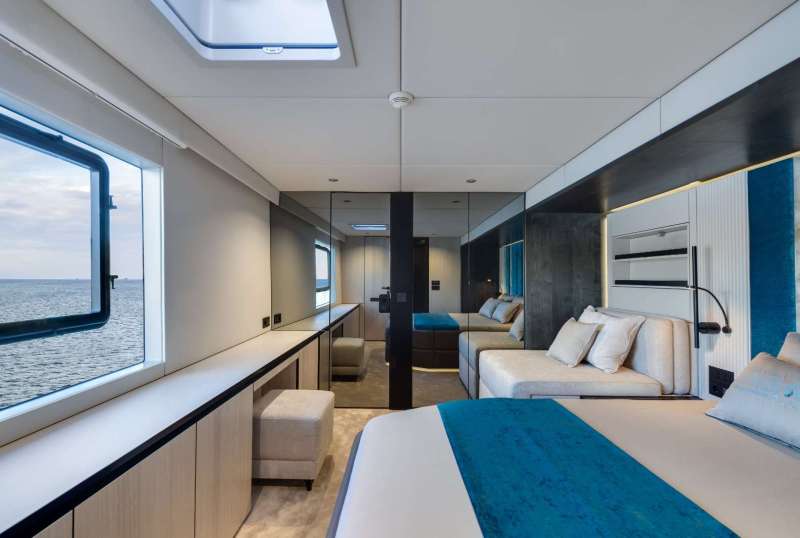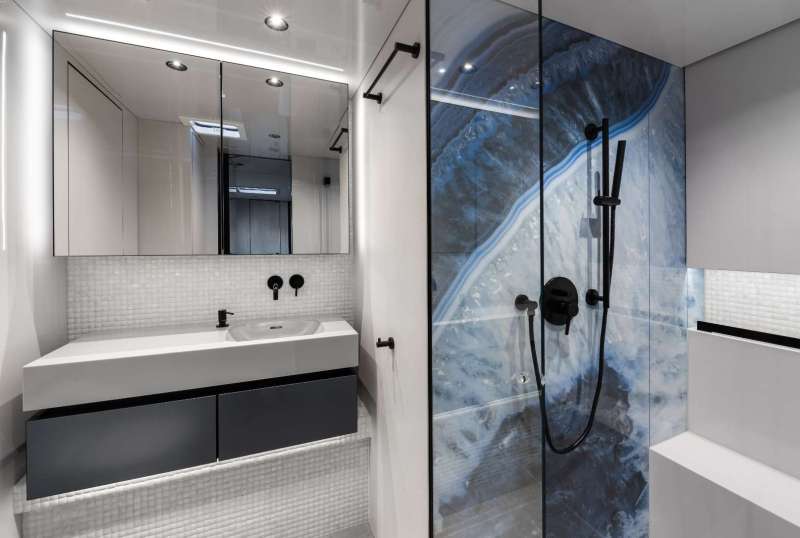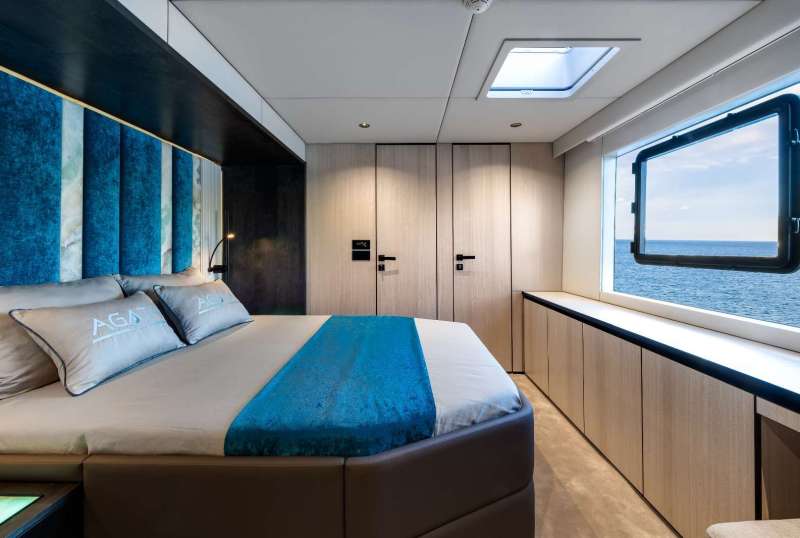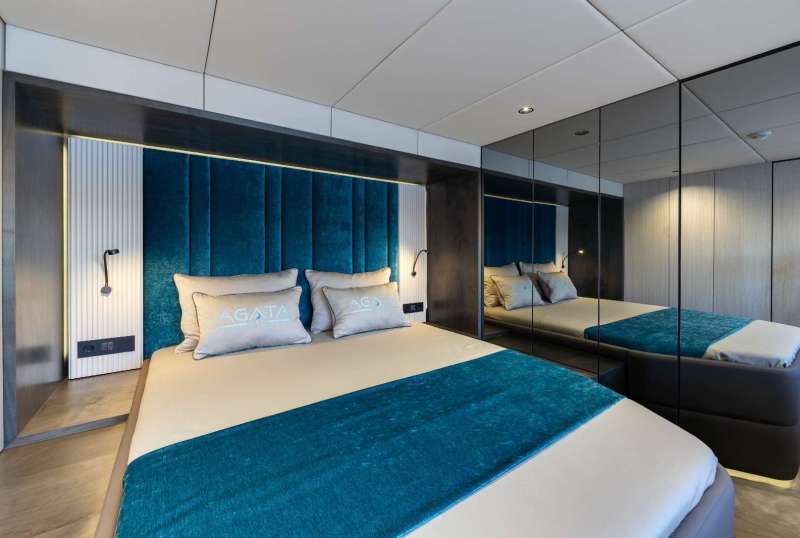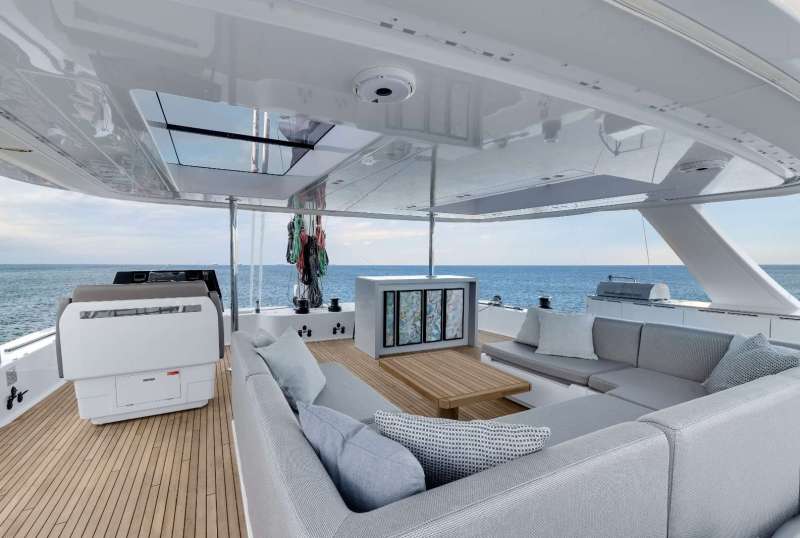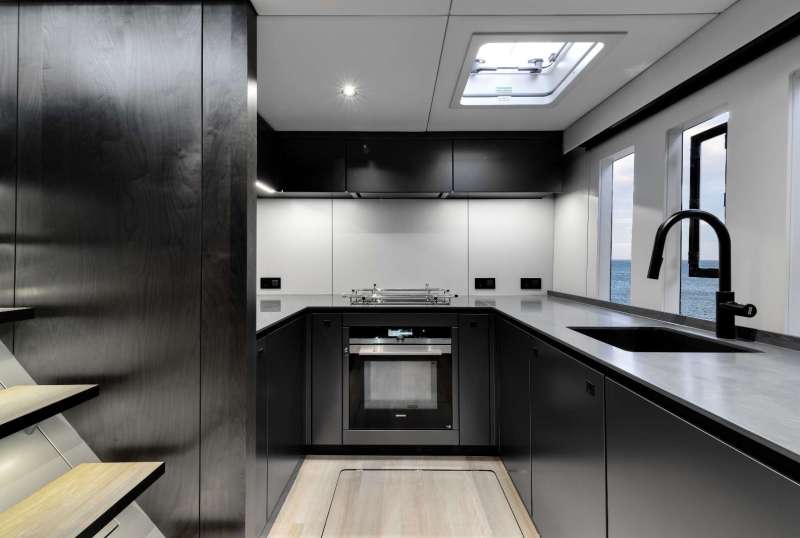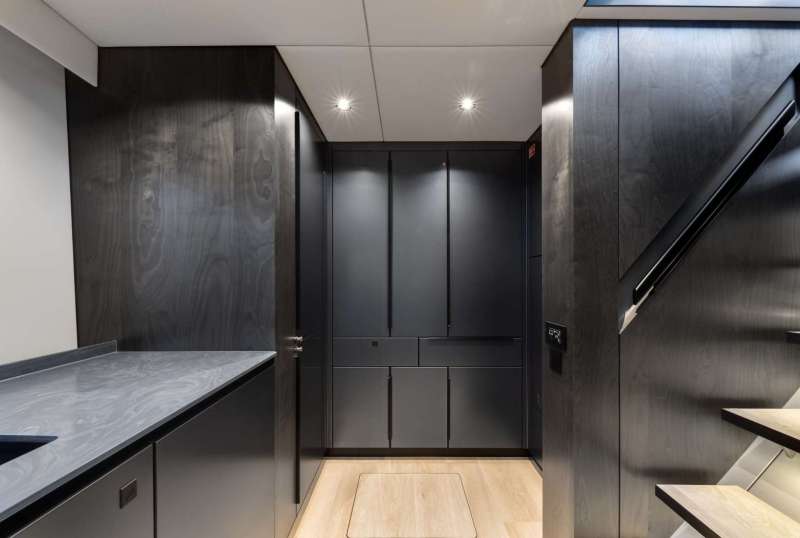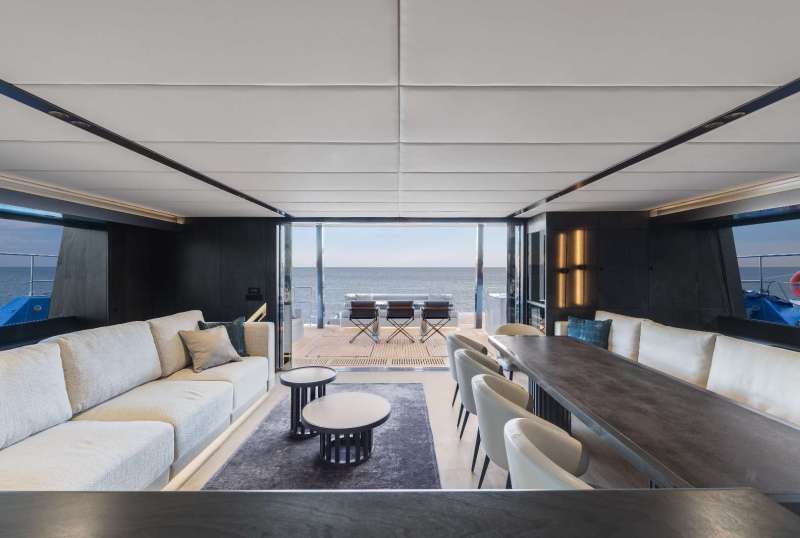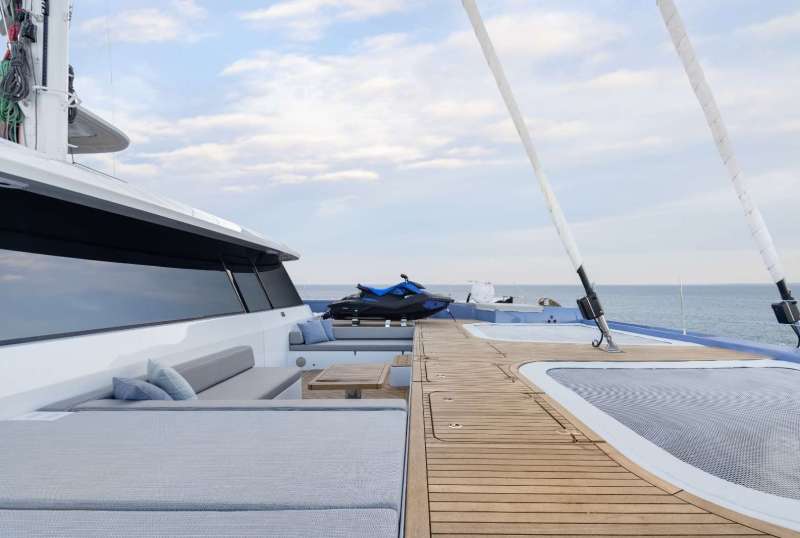 AGATA BLU
From €54,000/week
4 cabins
75 ft
Sunreef Yachts
10 guests
Built: 2023
90 Litres/Hr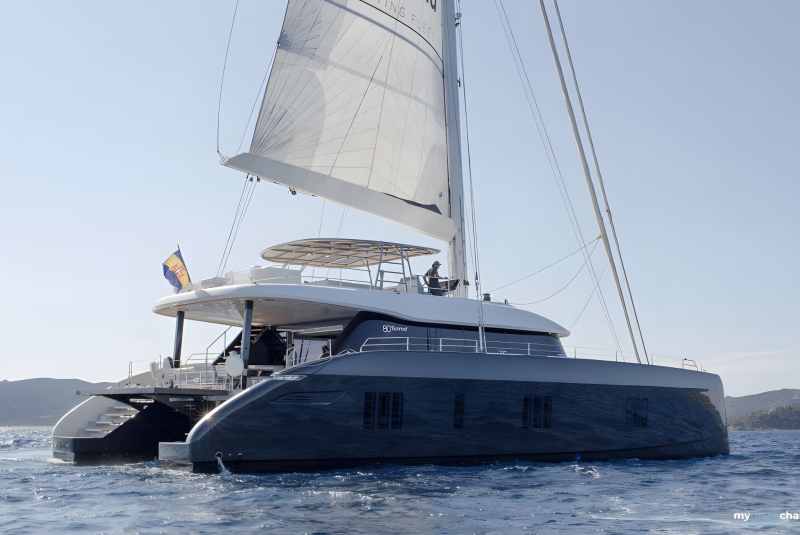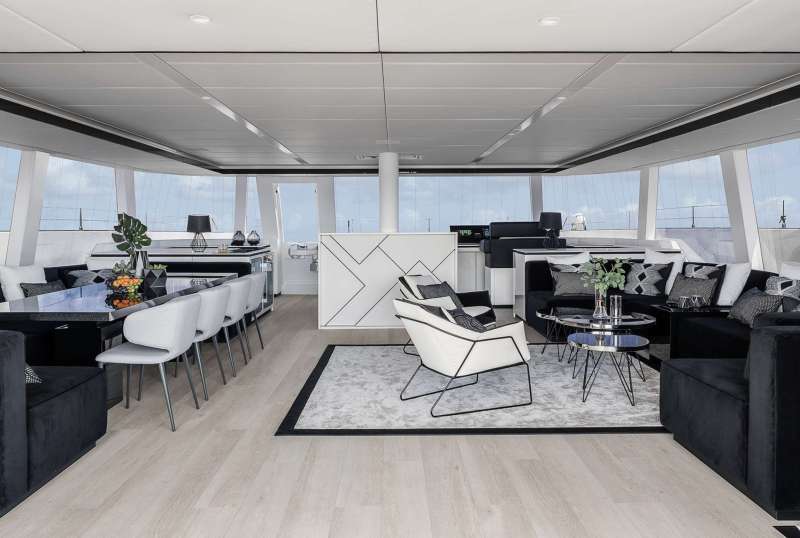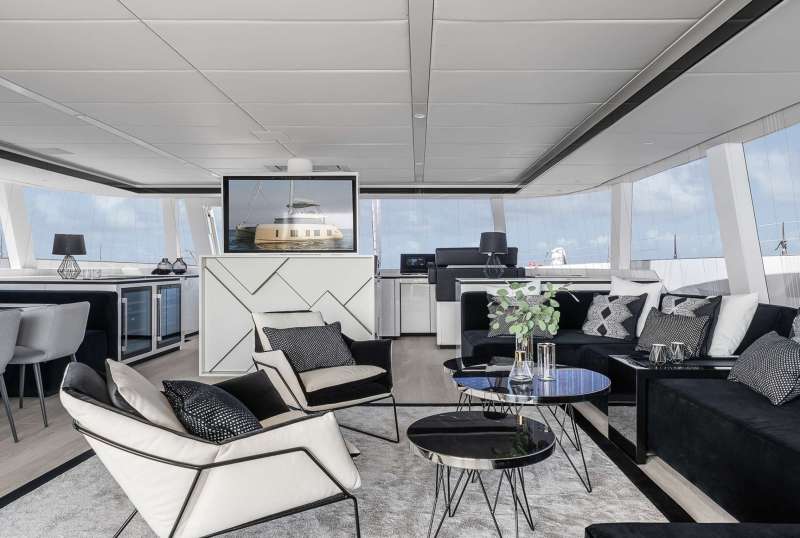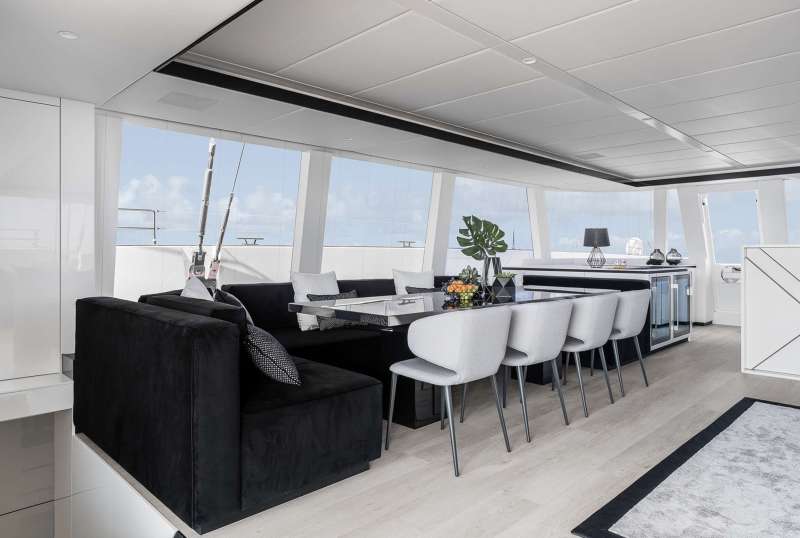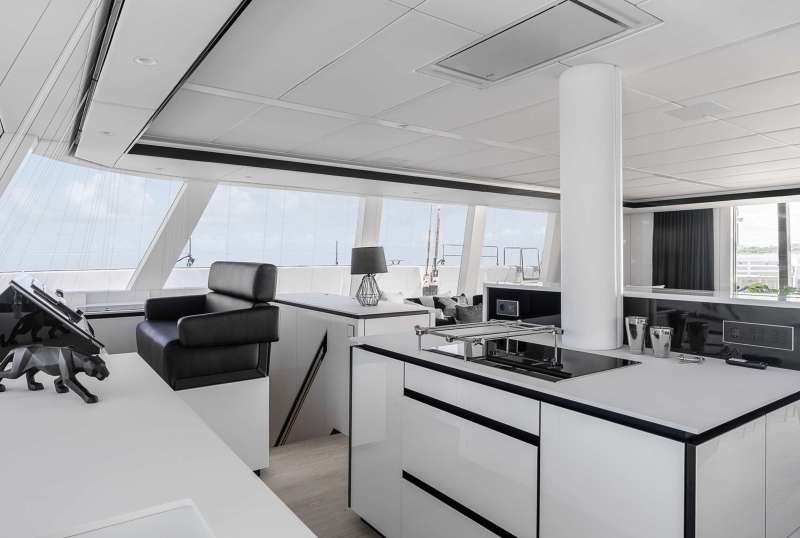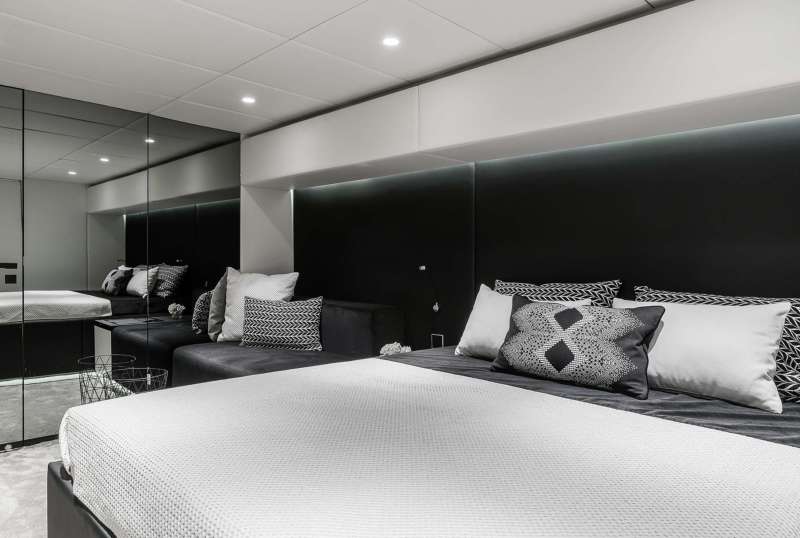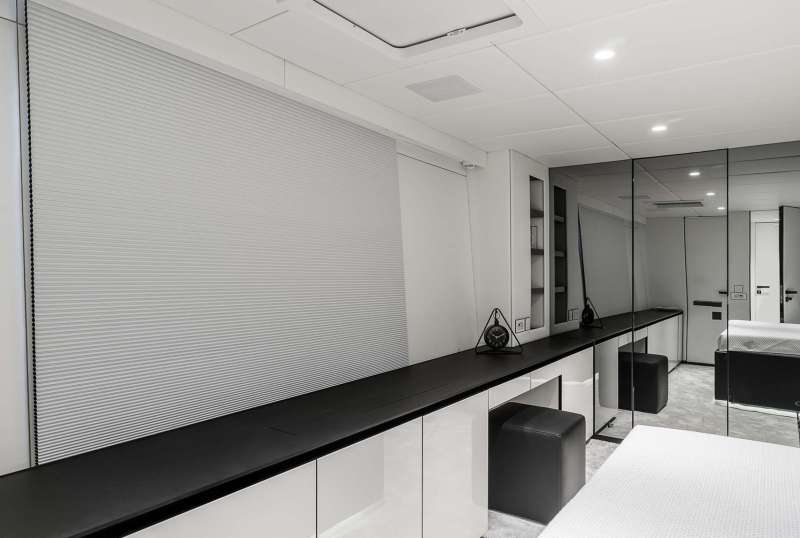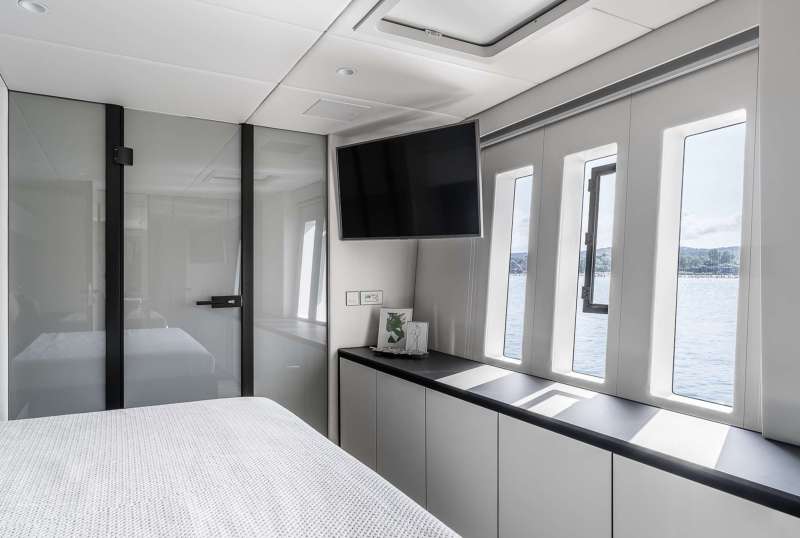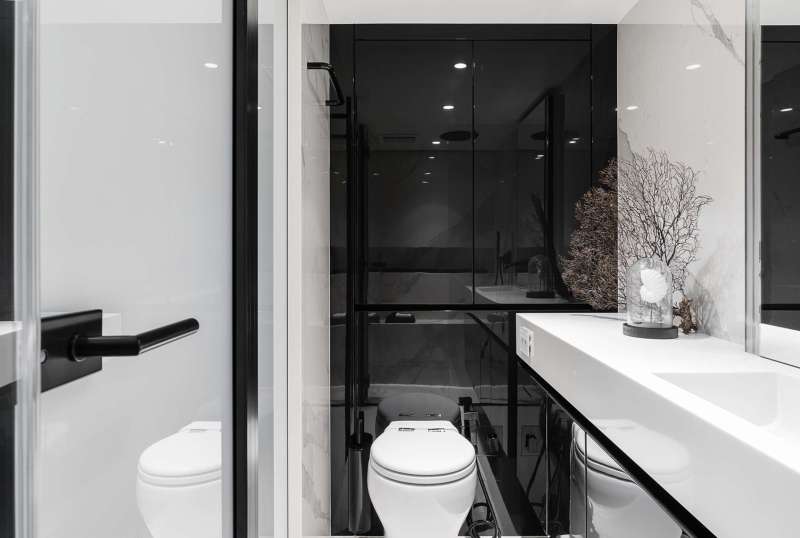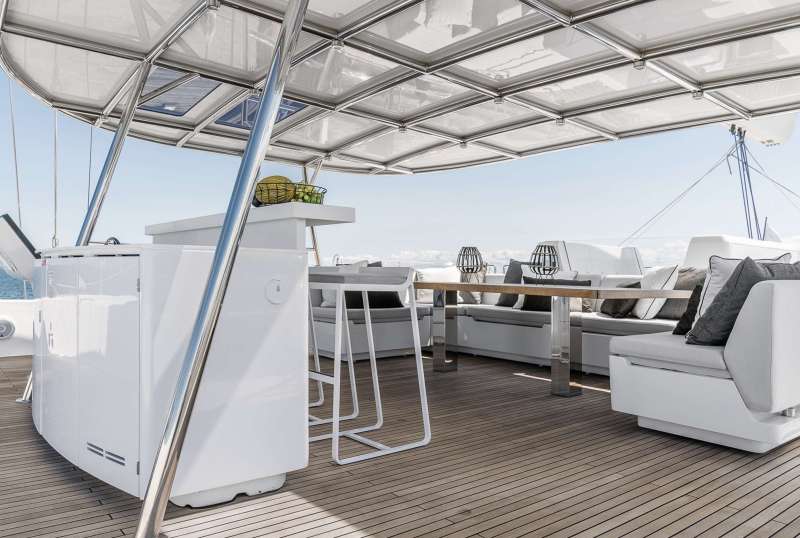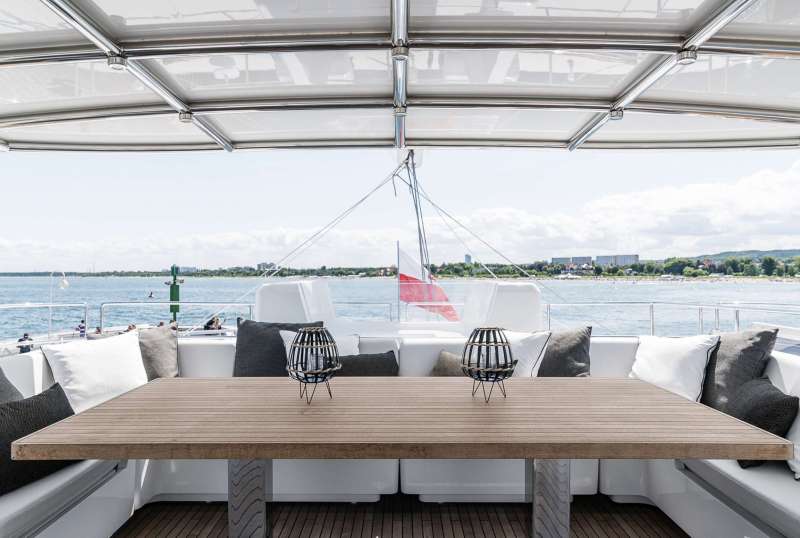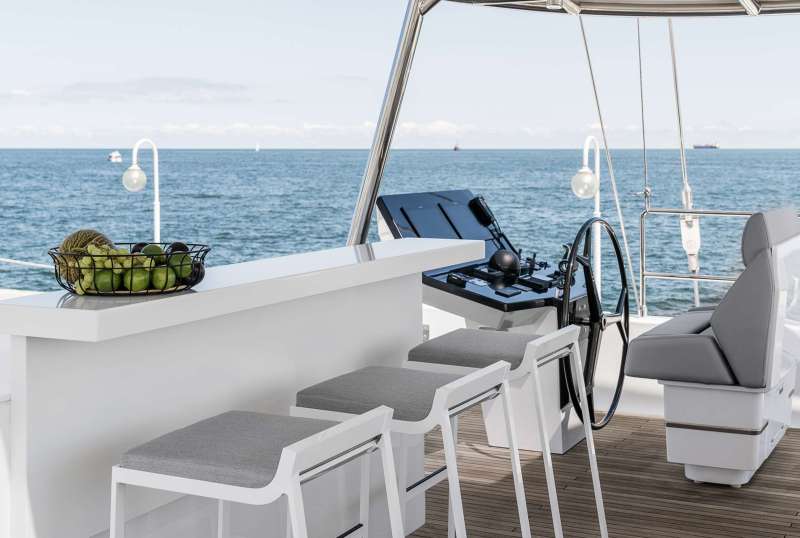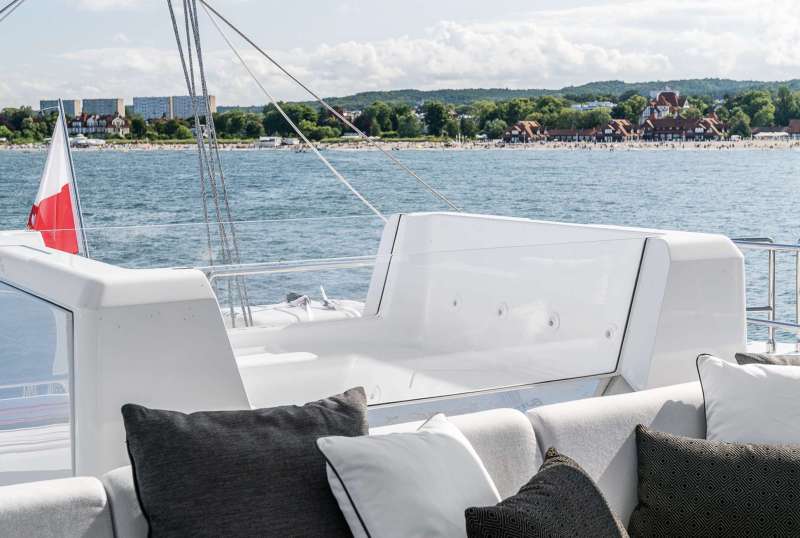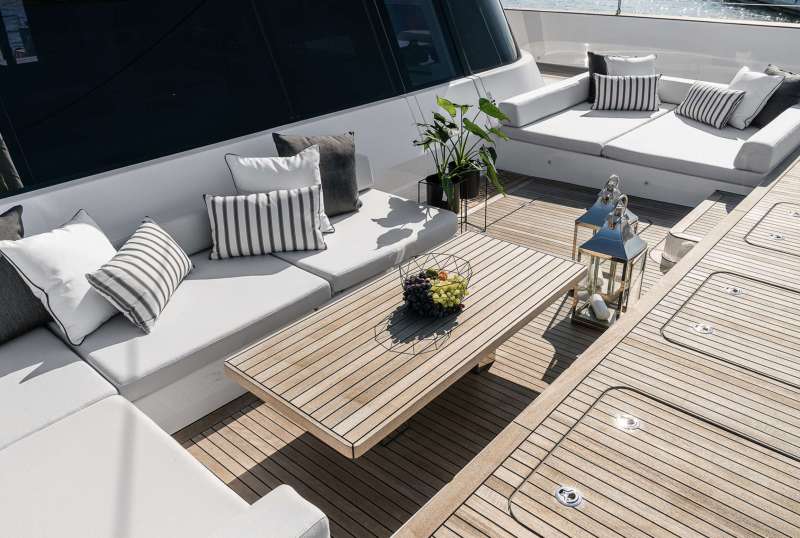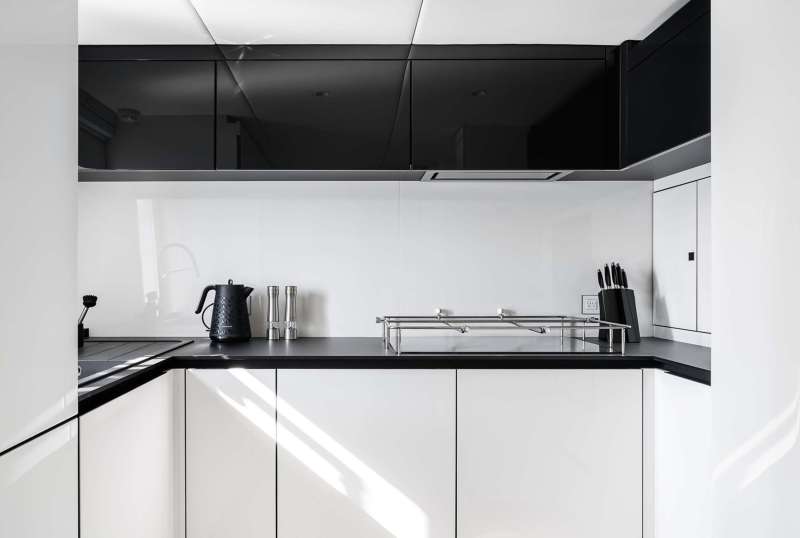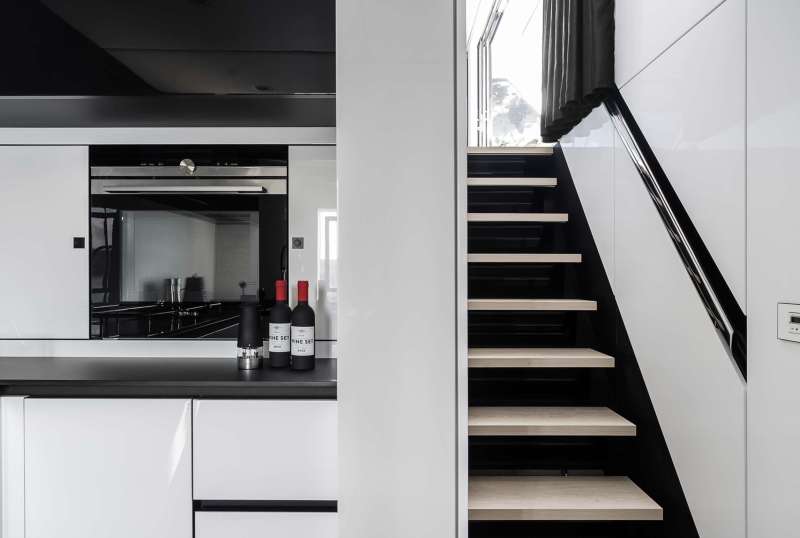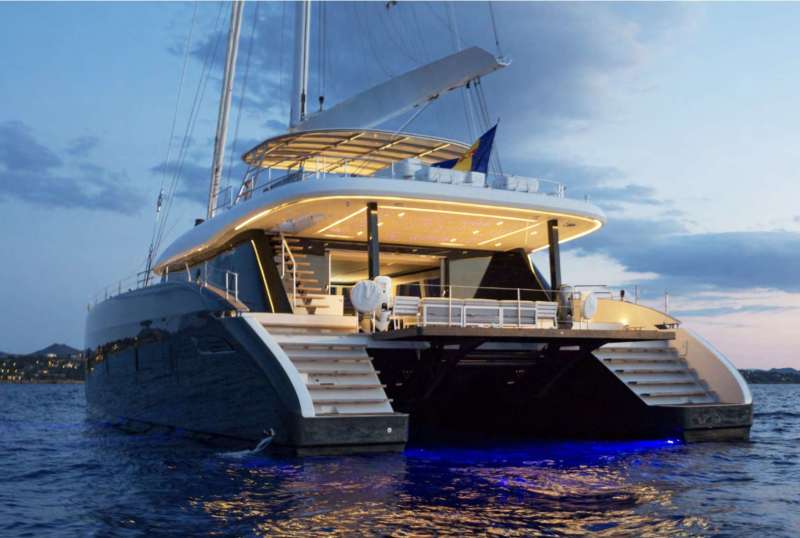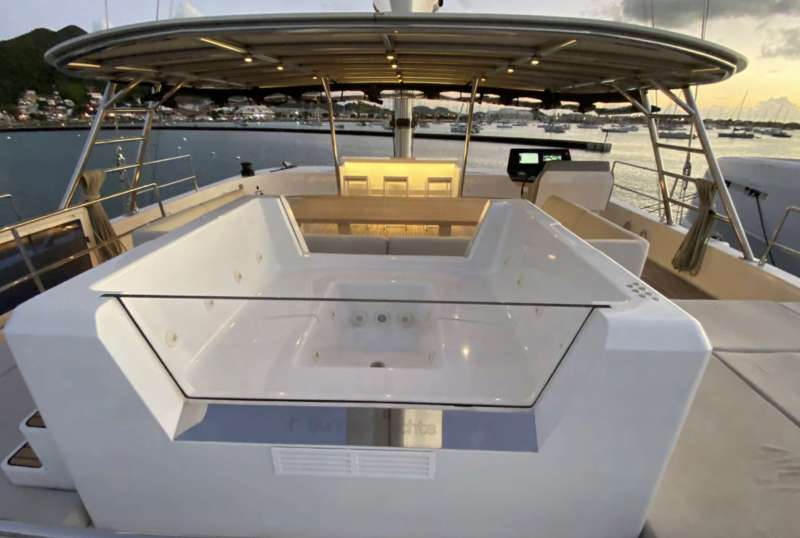 ABOVE & BEYOND
From €50,000/week
4 cabins
80 ft
Sunreef Yachts
8 guests
Refit: 2023
80 Litres/Hr