Power Catamarans
Are you ready for an out-of-this-world yacht experience? Browse through our selection of powered catamarans to discover a world of high-class amenities and luxury.
A power catamaran allows you to enjoy a more stable, comfortable ride and provide more deck space for larger groups.
If you plan on chartering in the Cyclades during the Meltemi season, a powered catamaran is also best for stability and comfort.
If you're interested in chartering one of these vessels, contact us today using the chatbox or inquire below.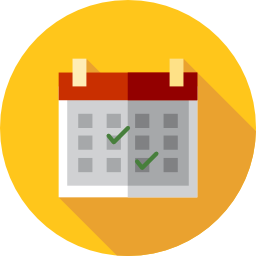 40%
reserved
Yachts in Greece for Summer 2023 are 40% reserved. If you are considering a charter in this time period, inquire now!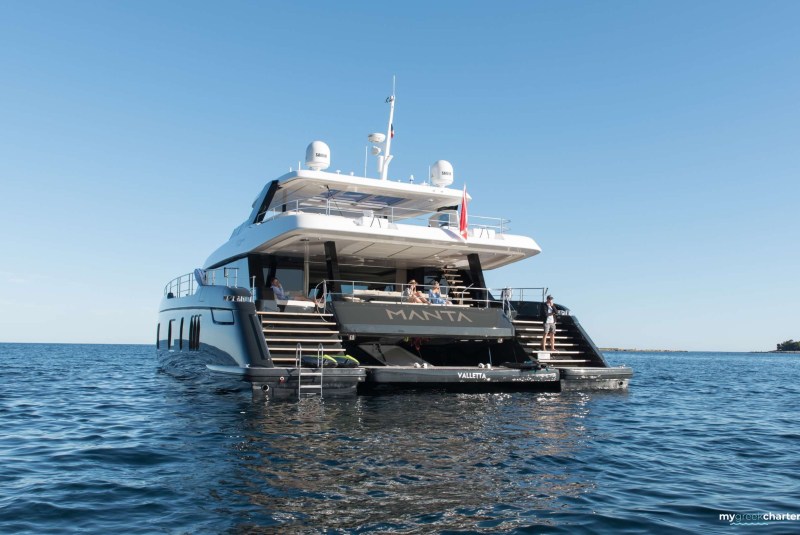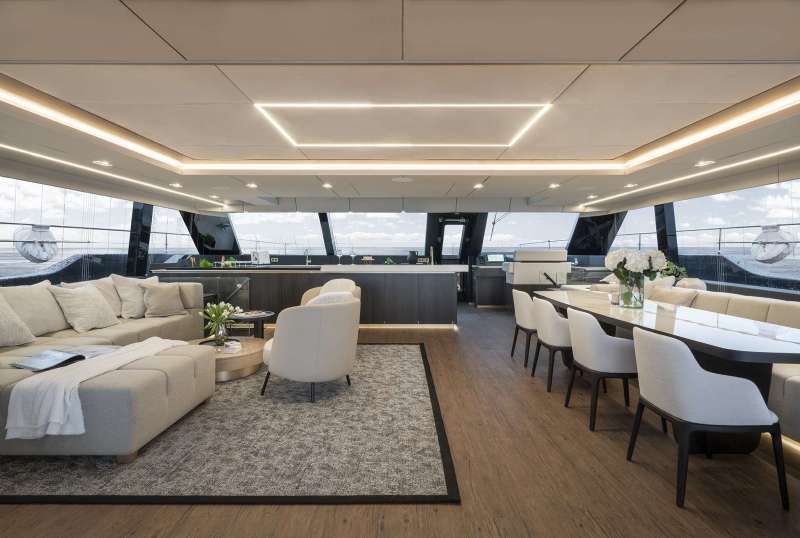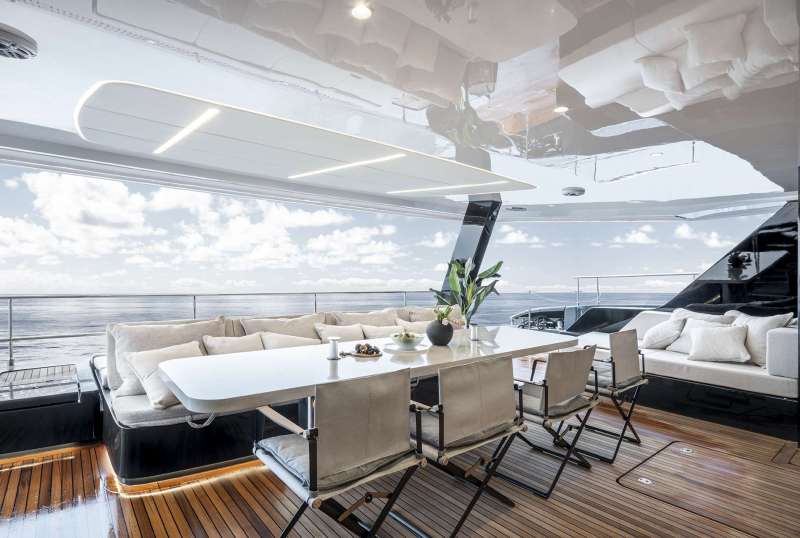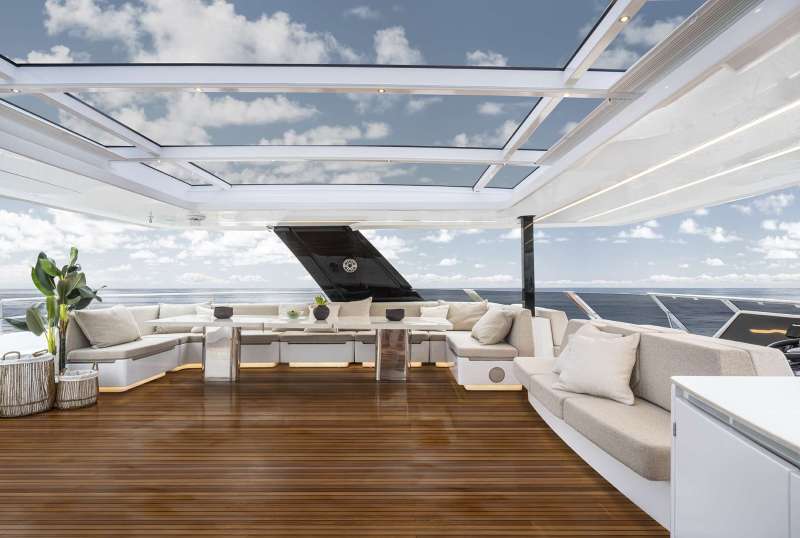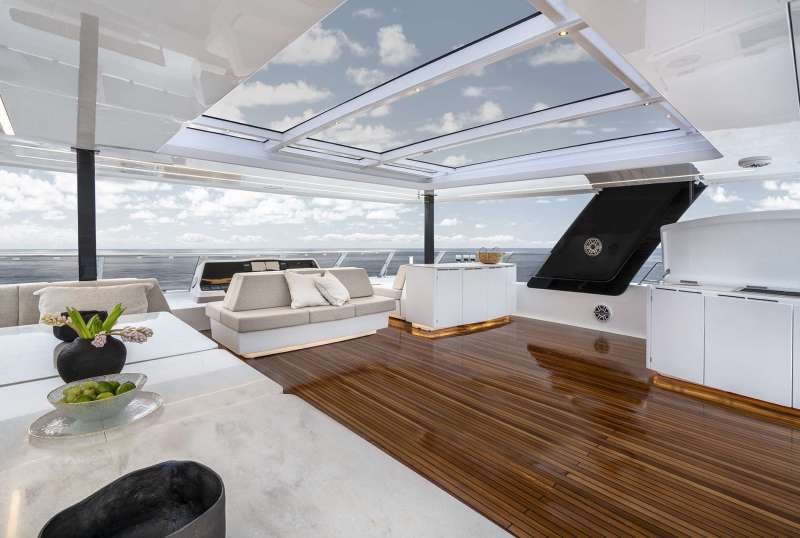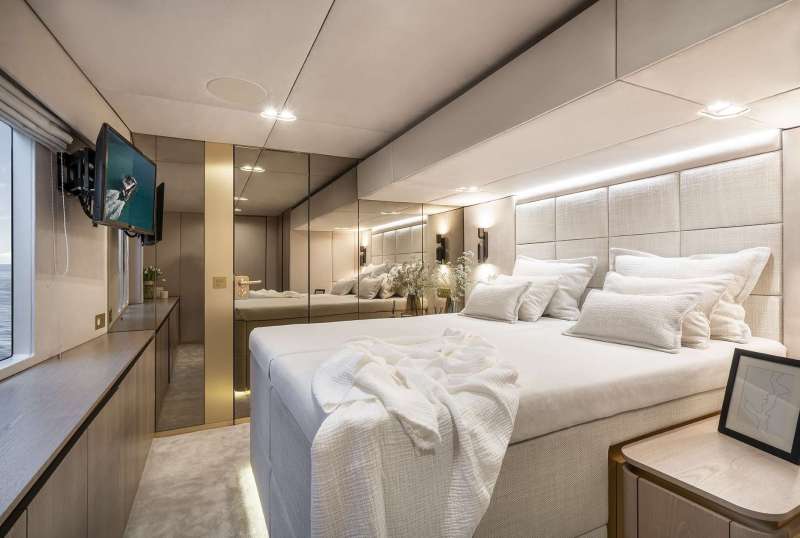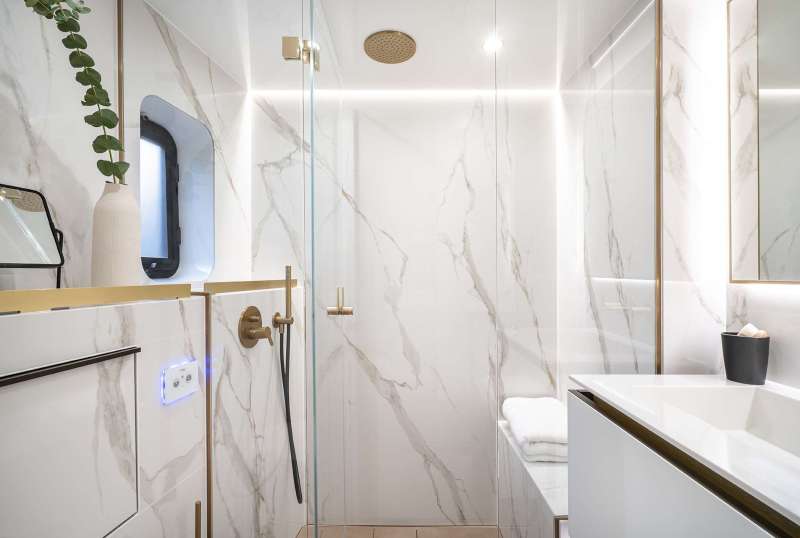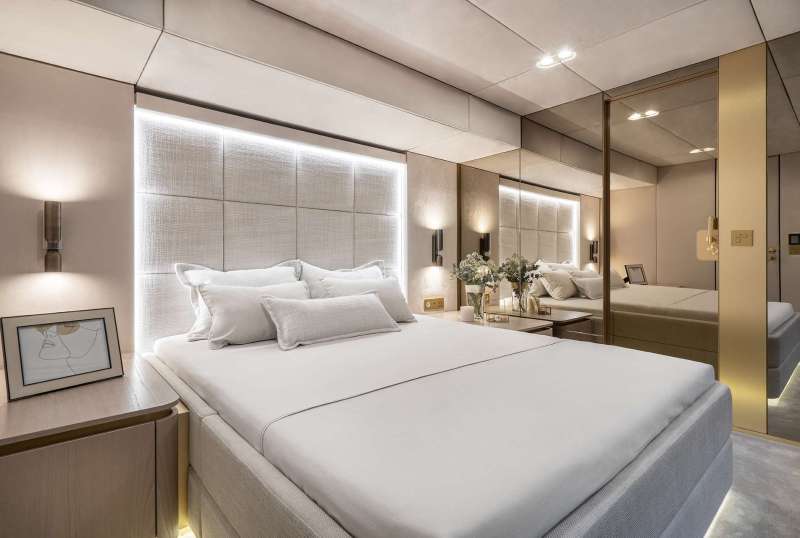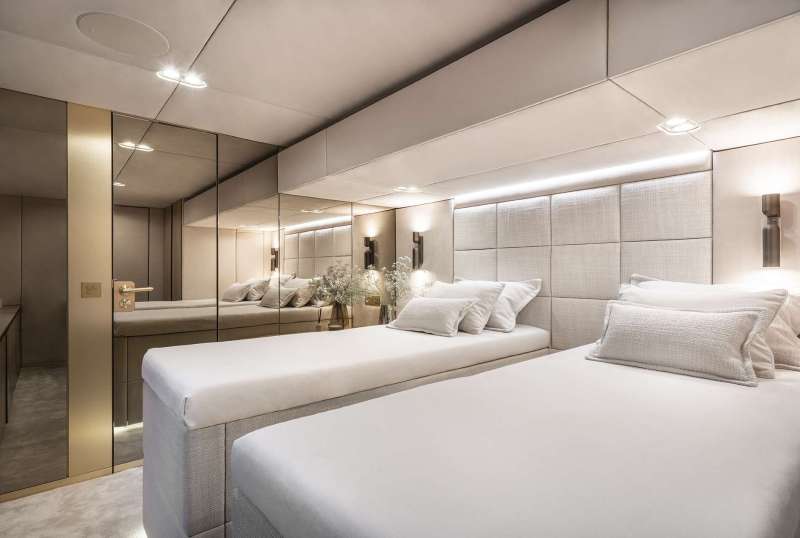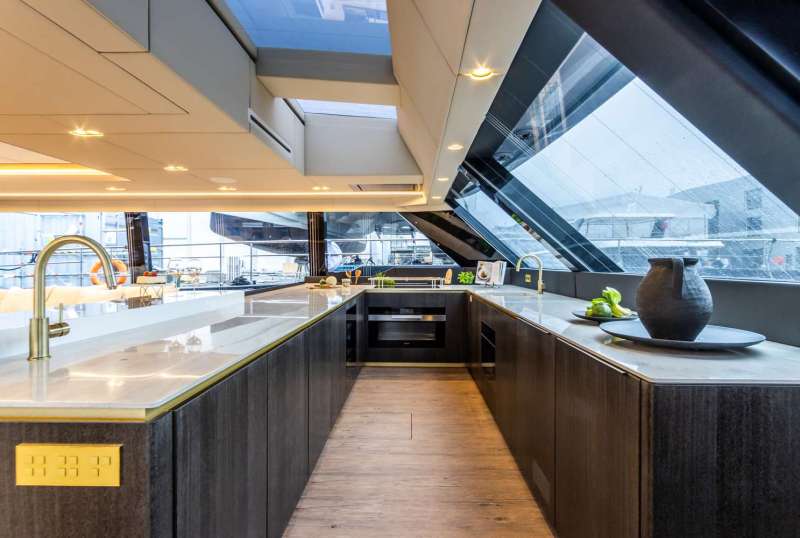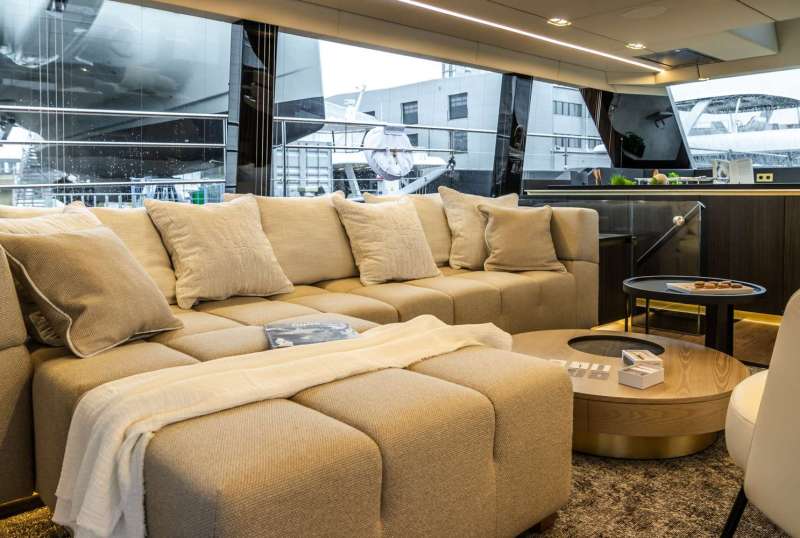 MANTA
From €75,000/week
4 cabins
78 ft
Sunreef Yachts
8 guests
Built: 2022
250 Litres/Hr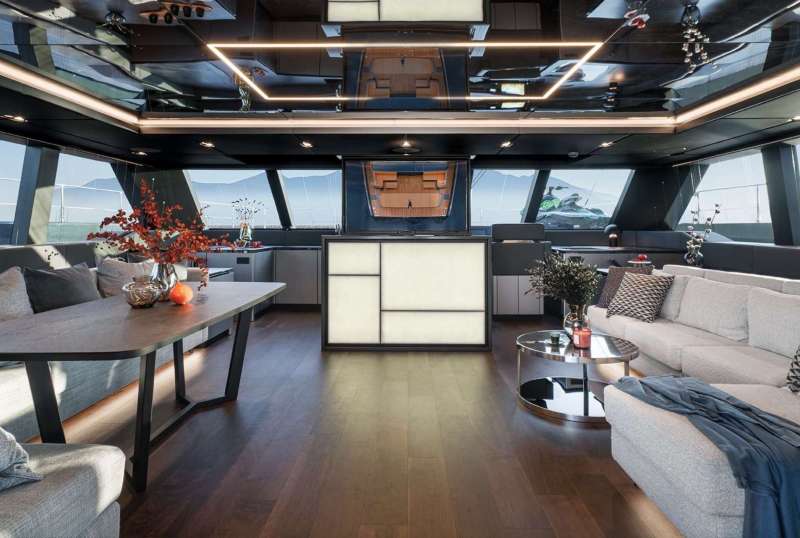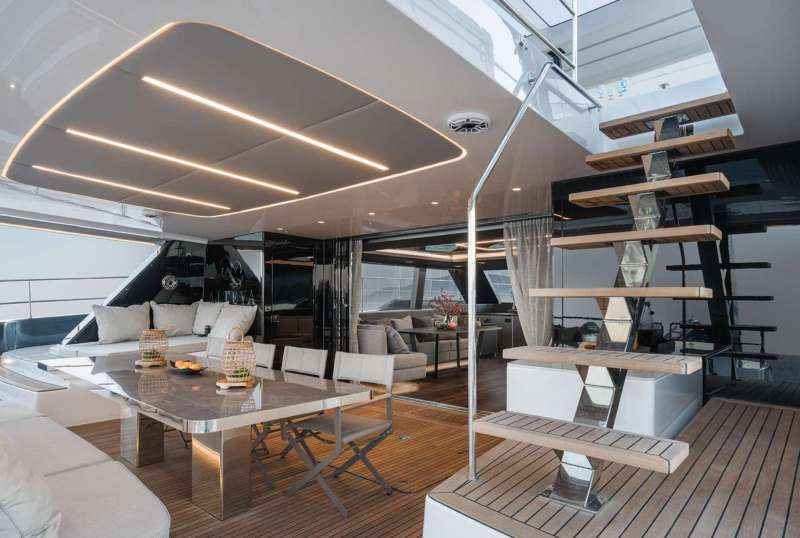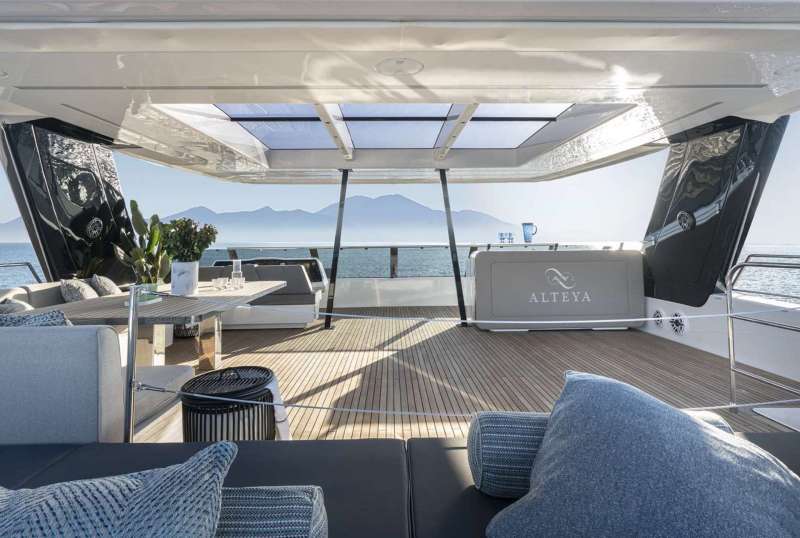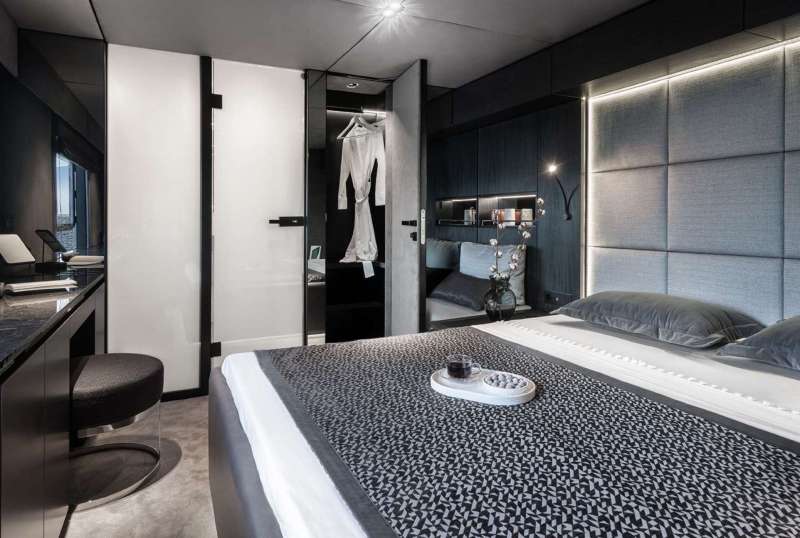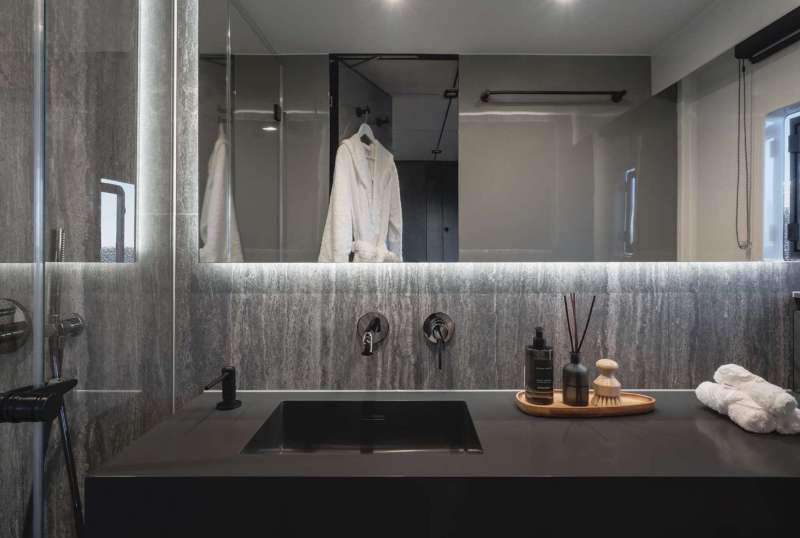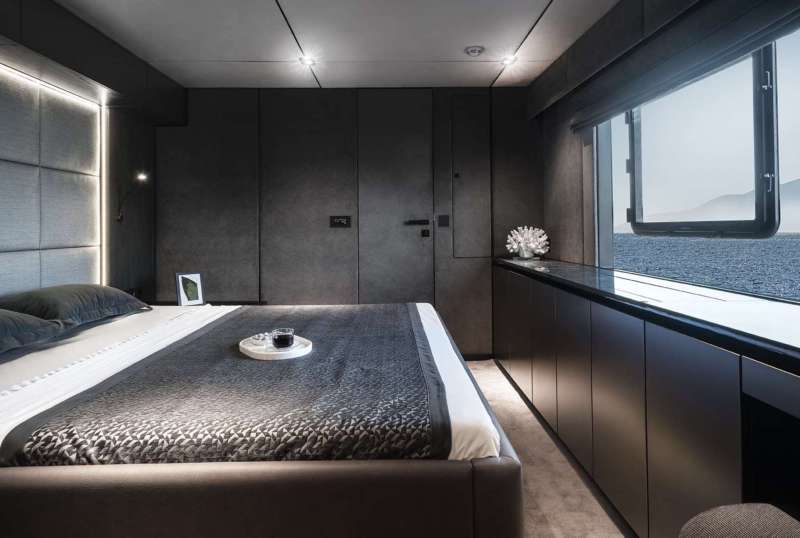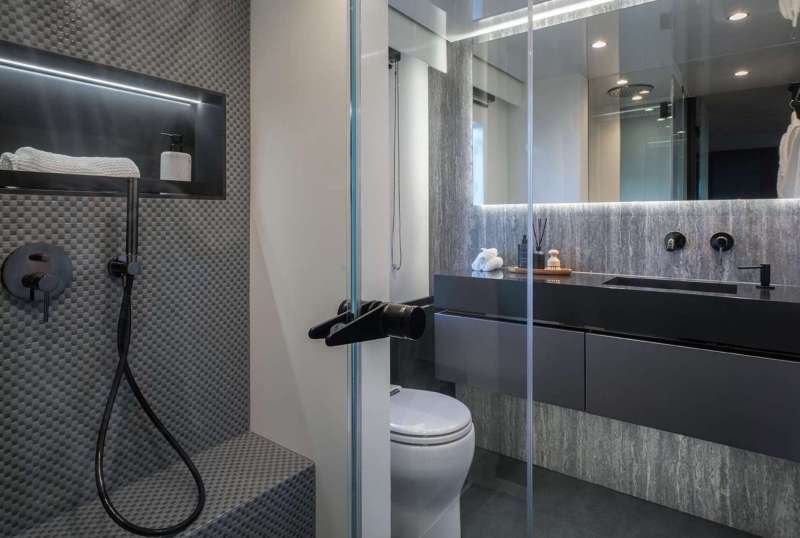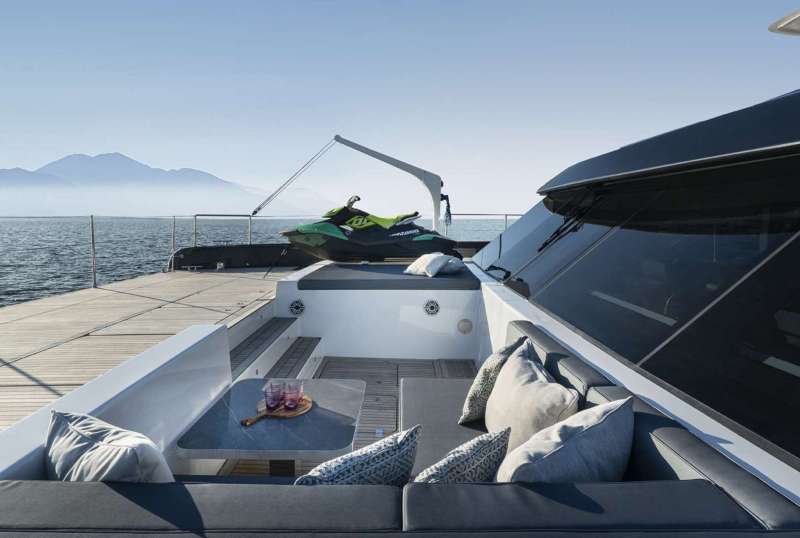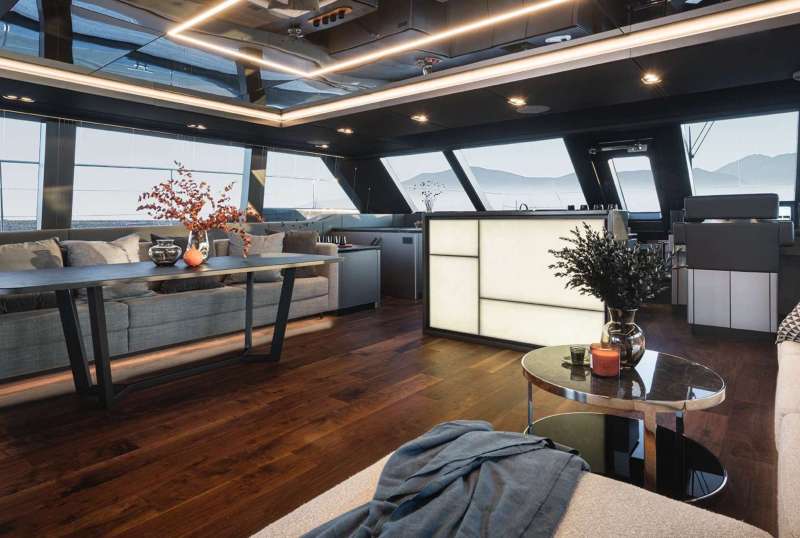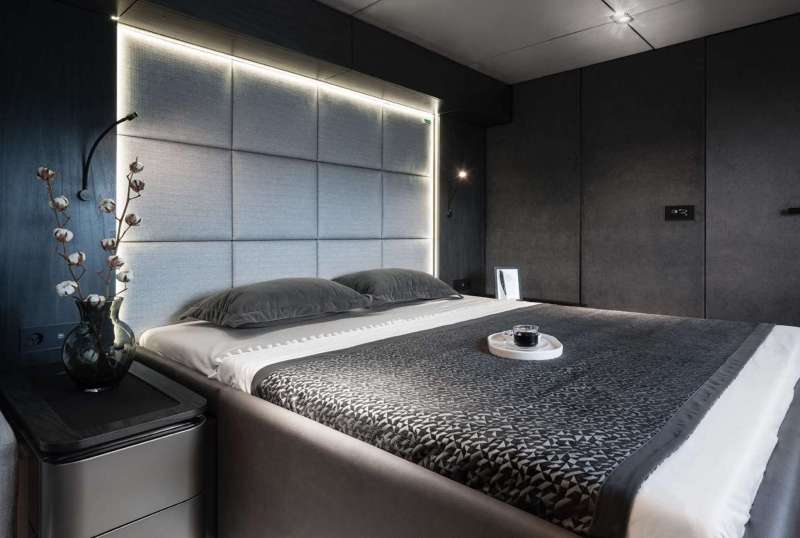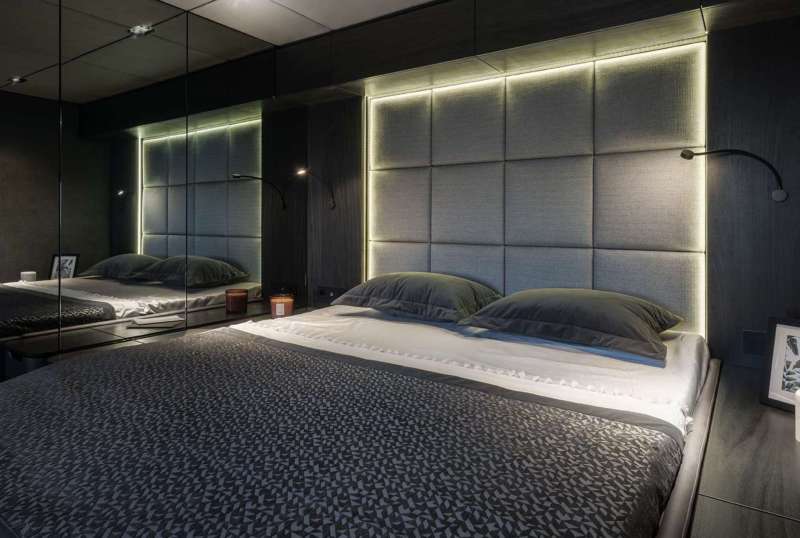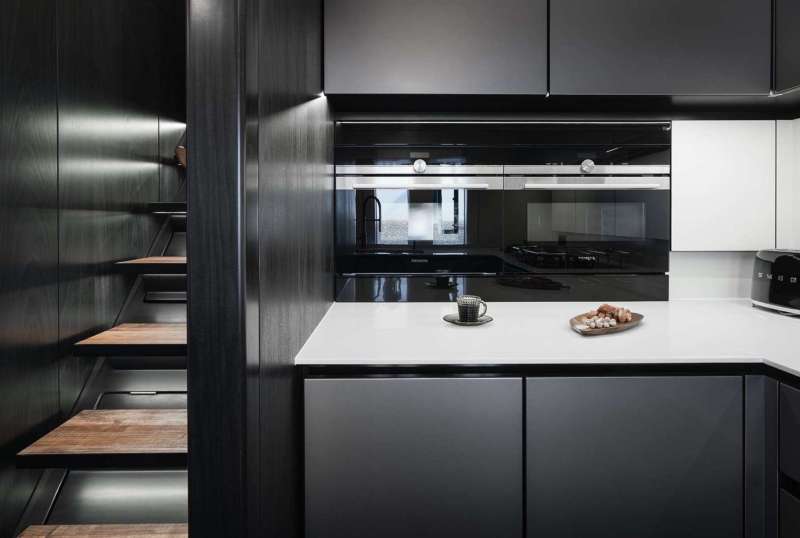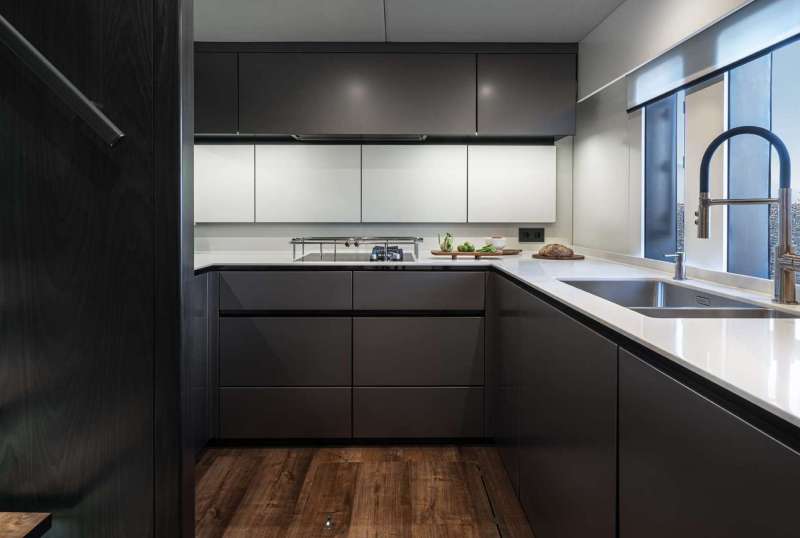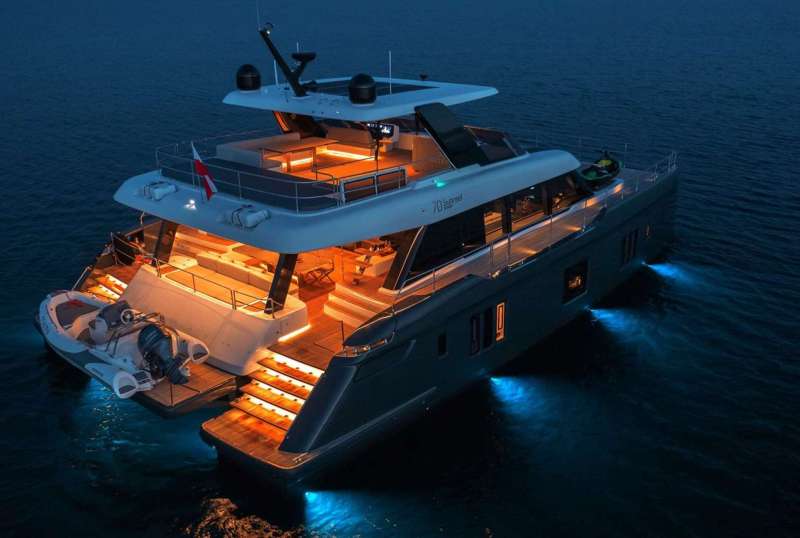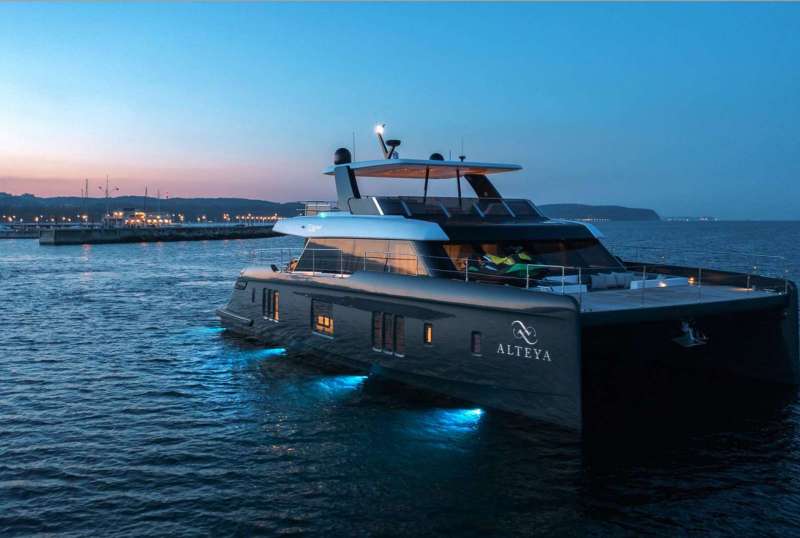 ALTEYA
From €55,000/week
4 cabins
70 ft
Sunreef Yachts
8 guests
Built: 2022
200 Litres/Hr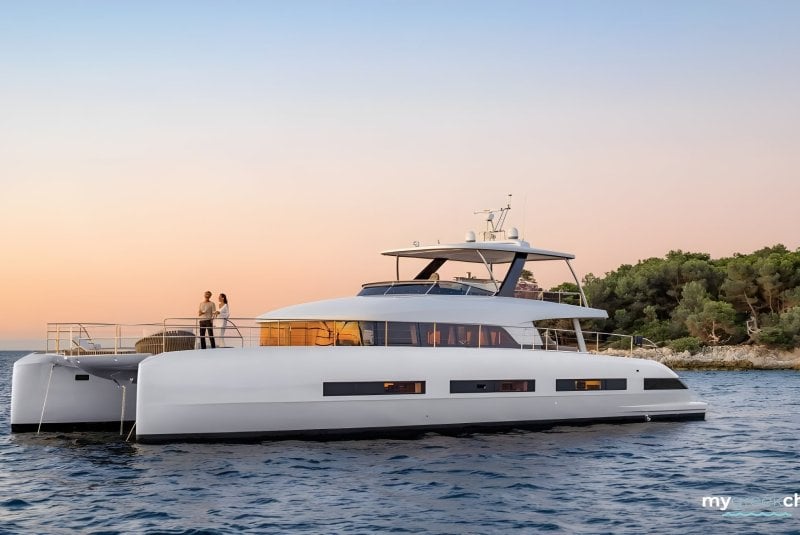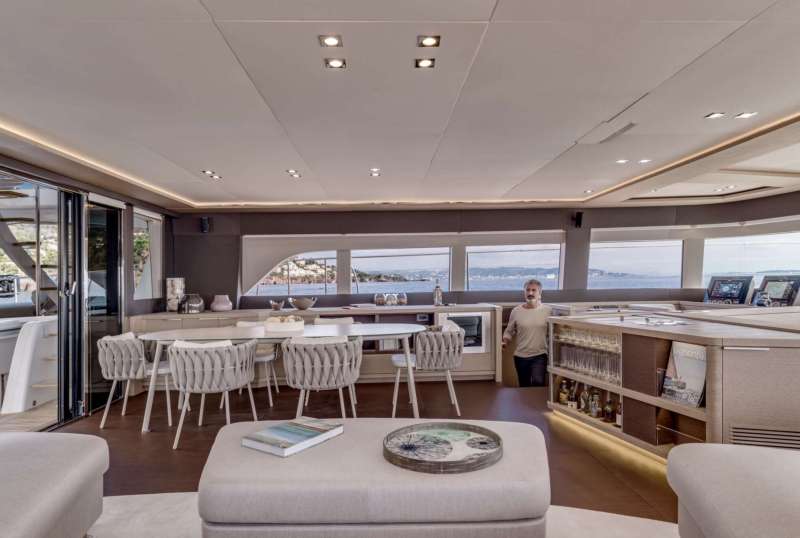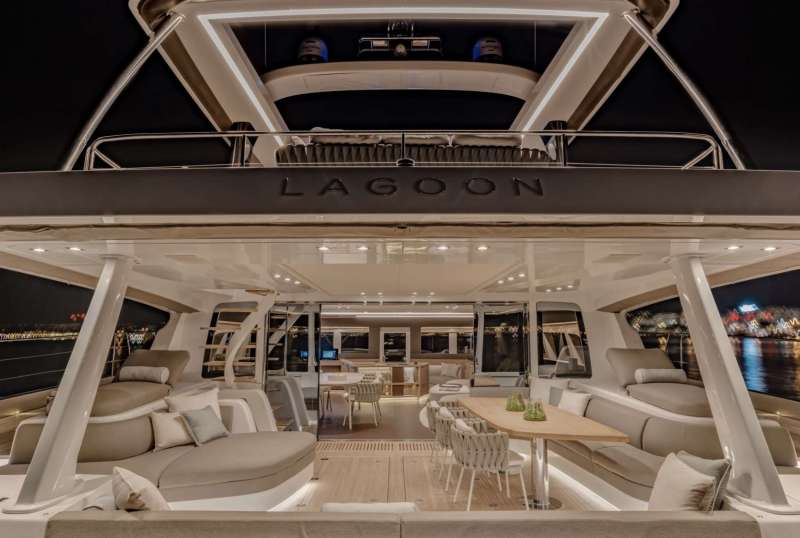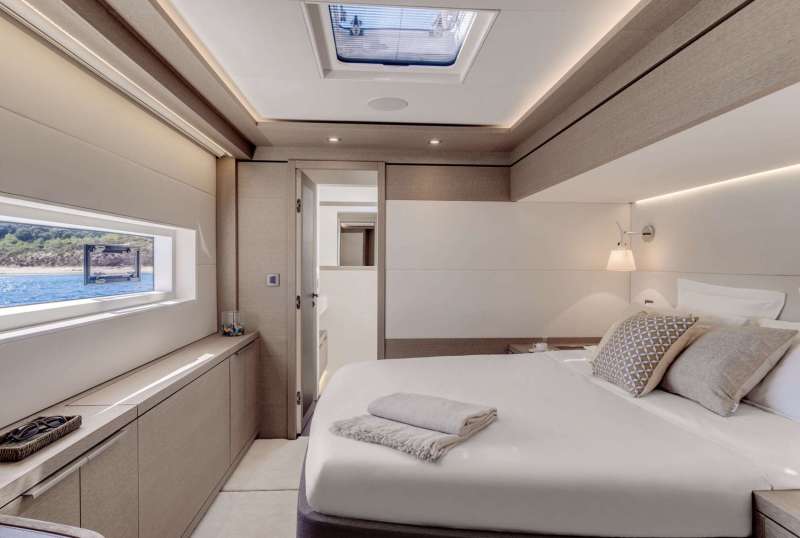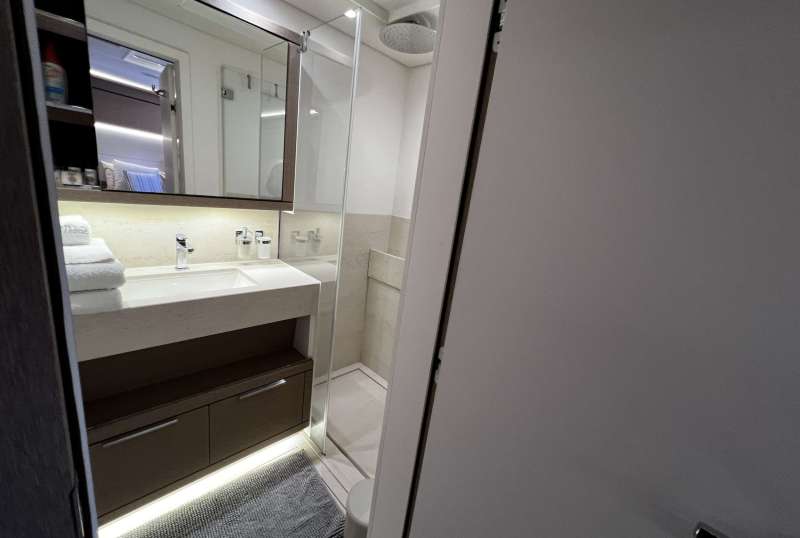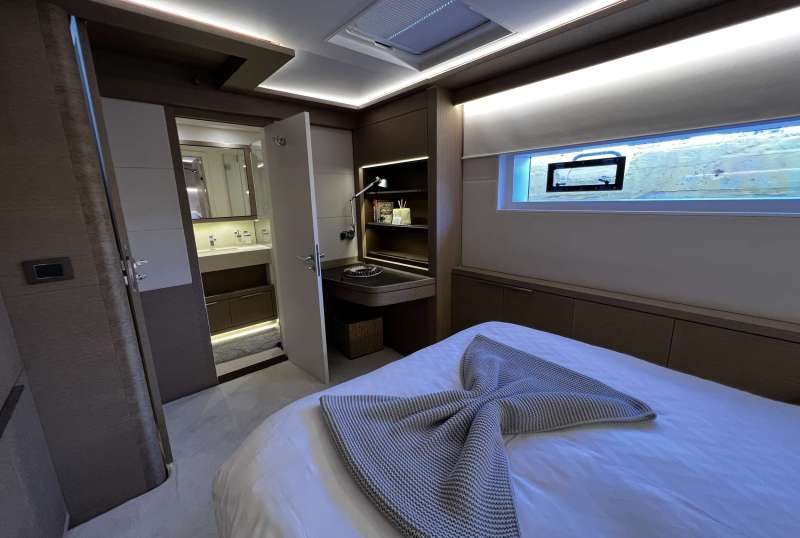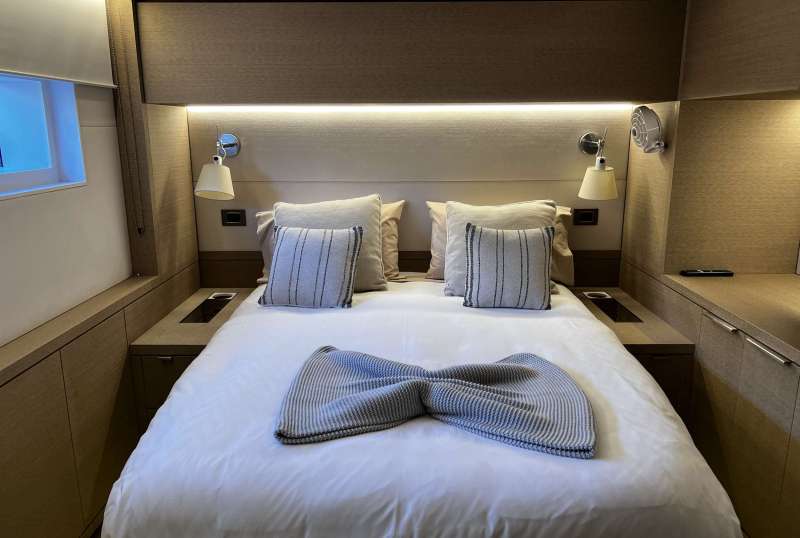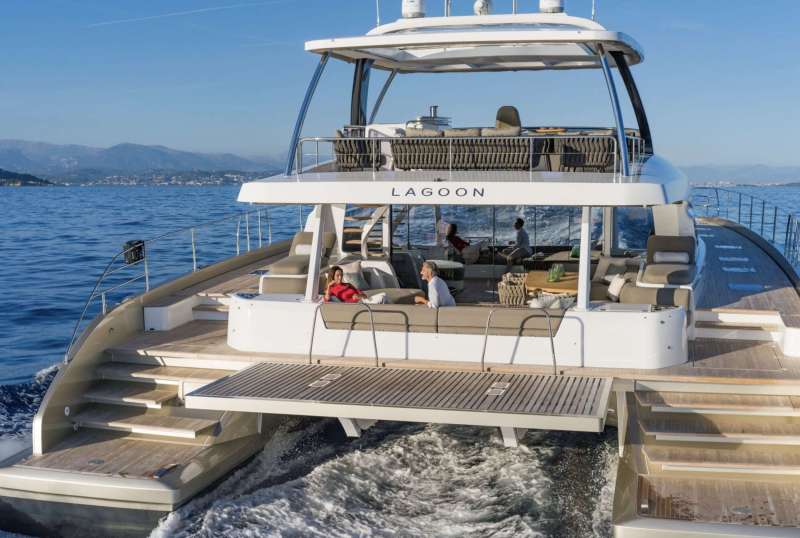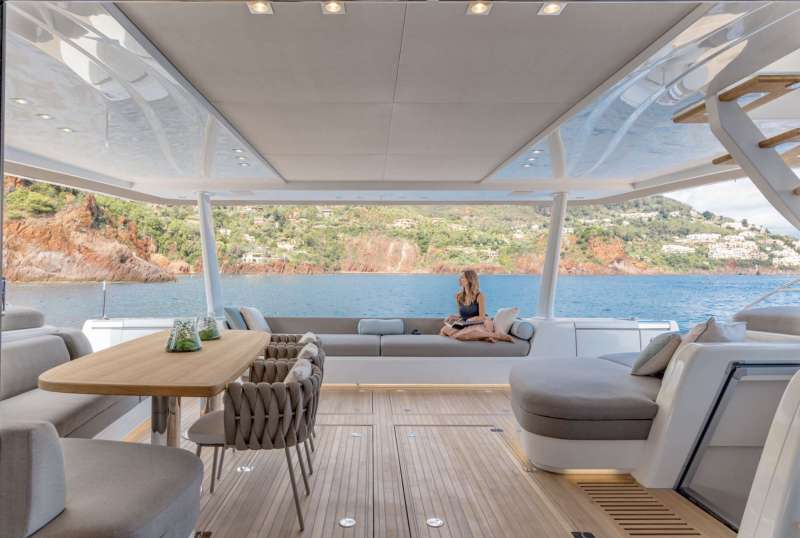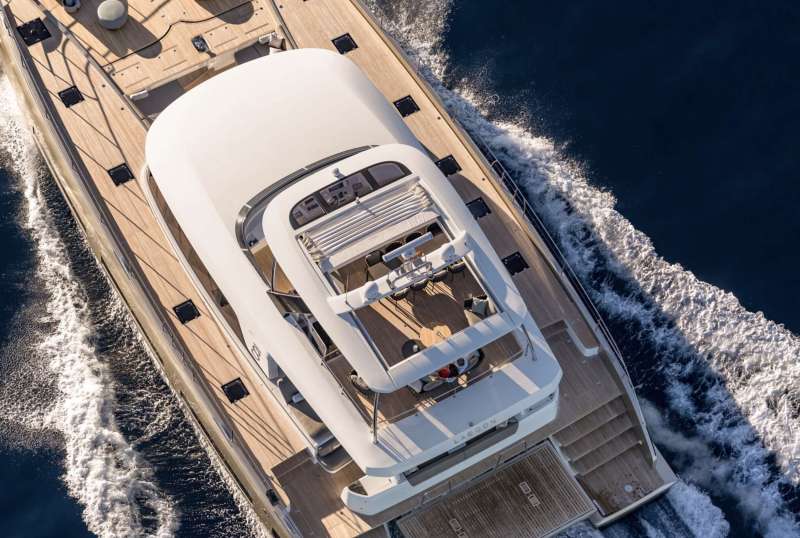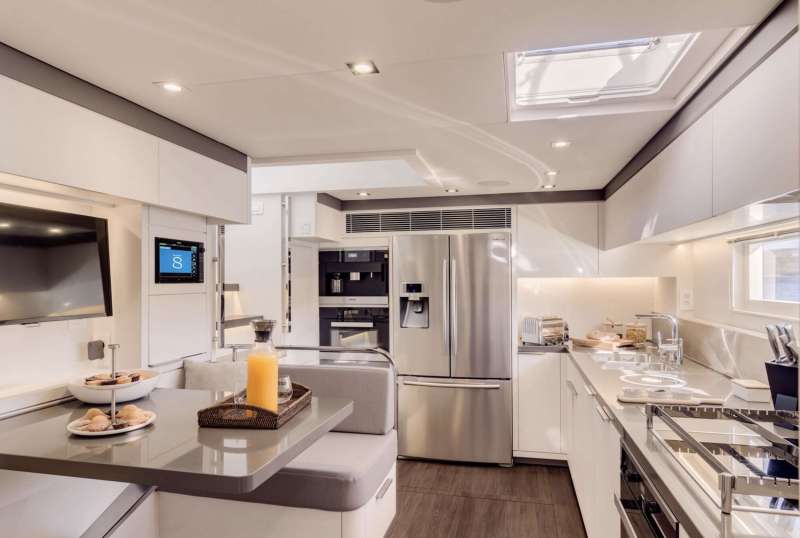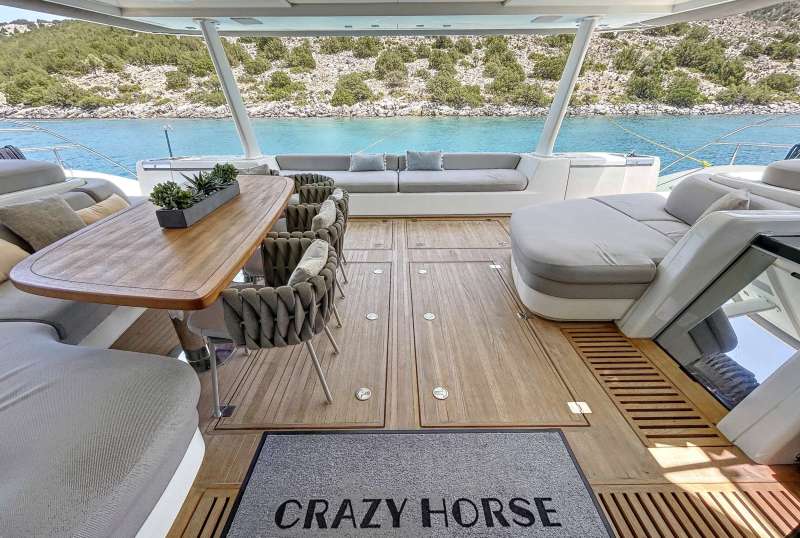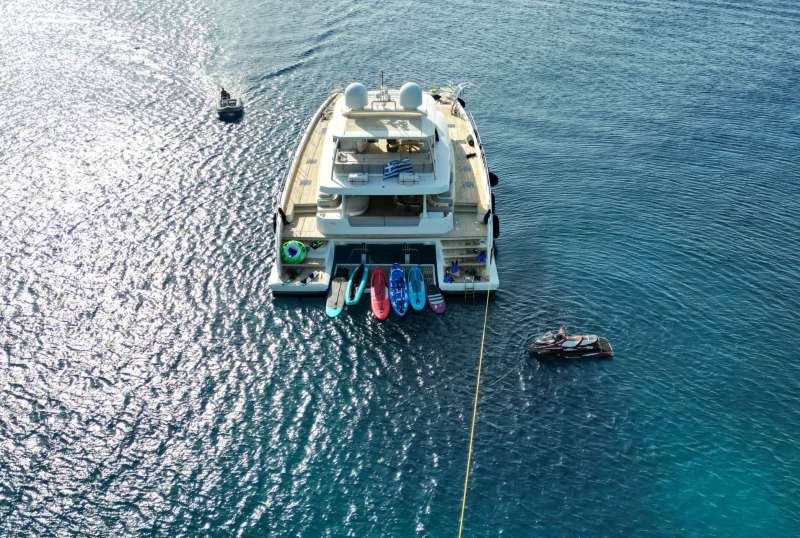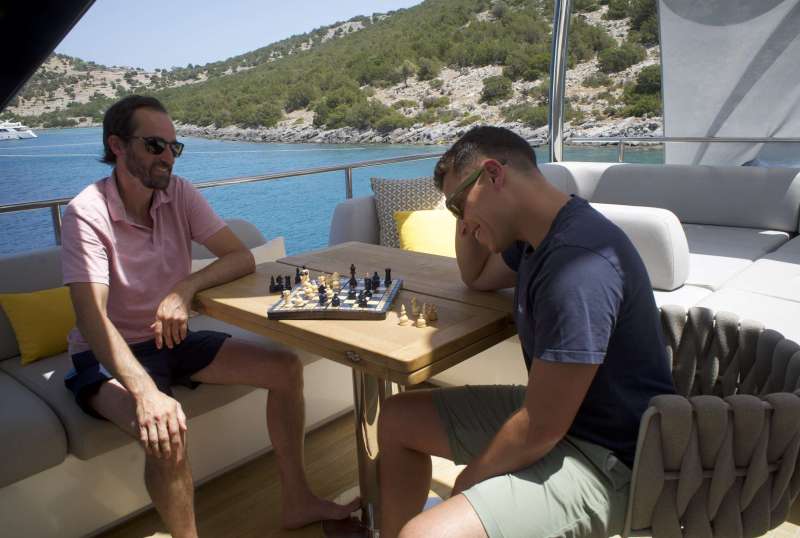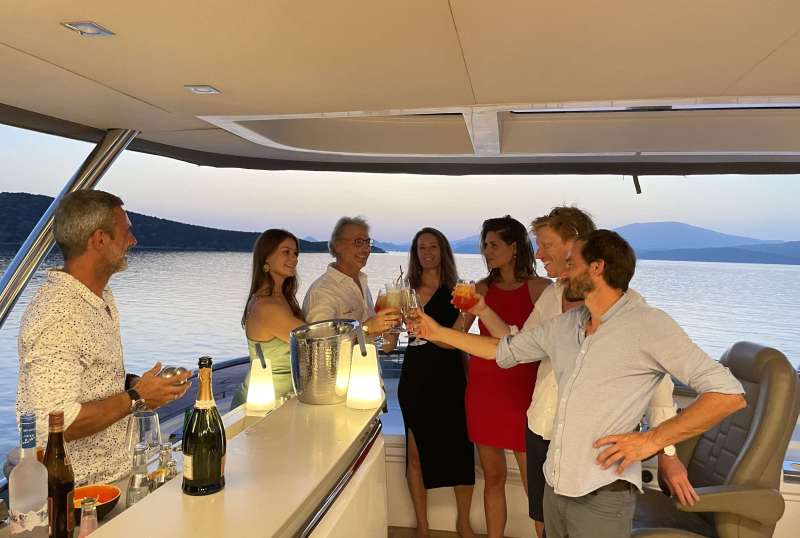 CRAZY HORSE
From €50,000/week
5 cabins
78 ft
Lagoon
10 guests
Refit: 2023
100 Litres/Hr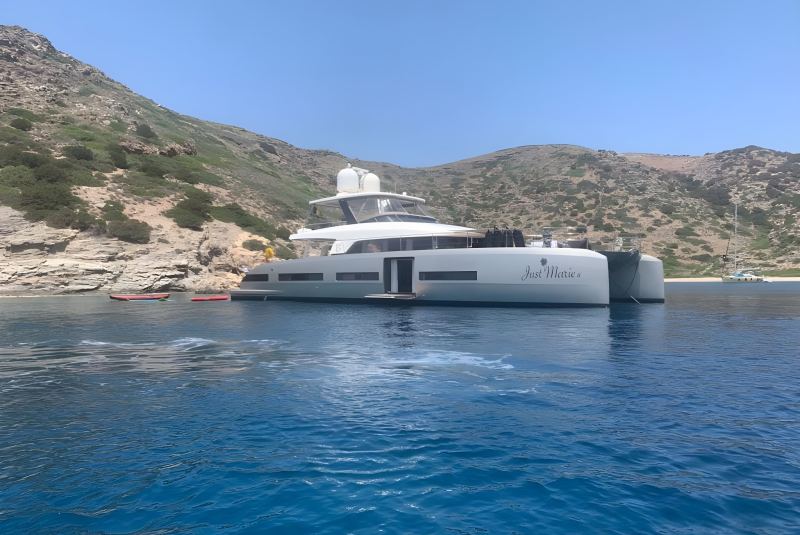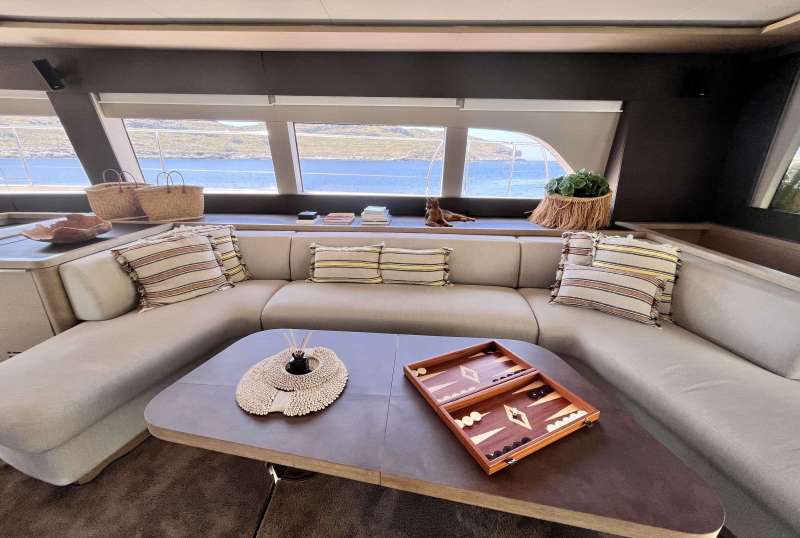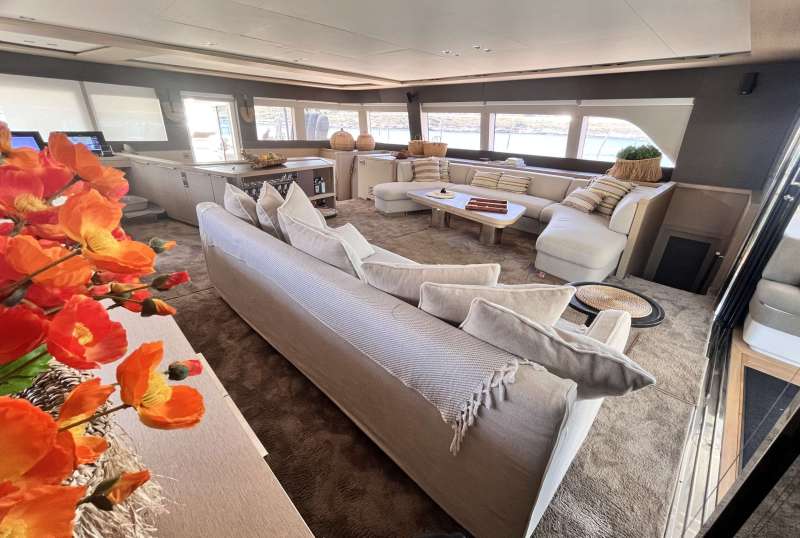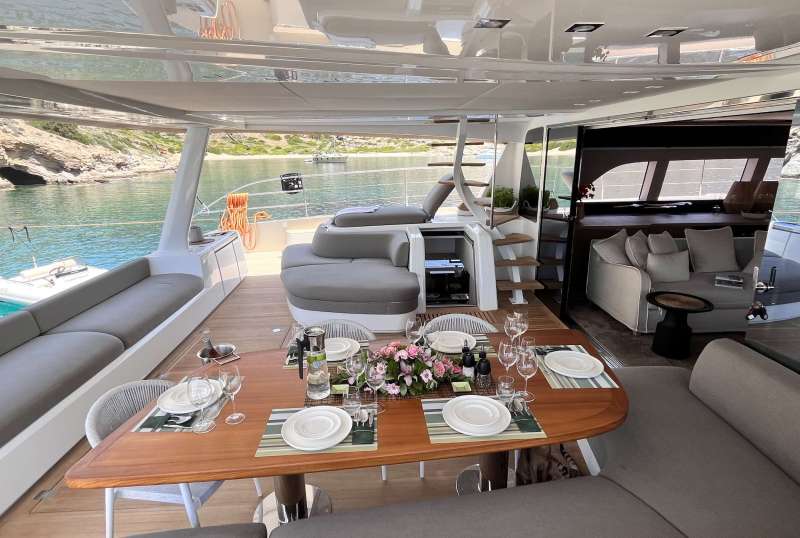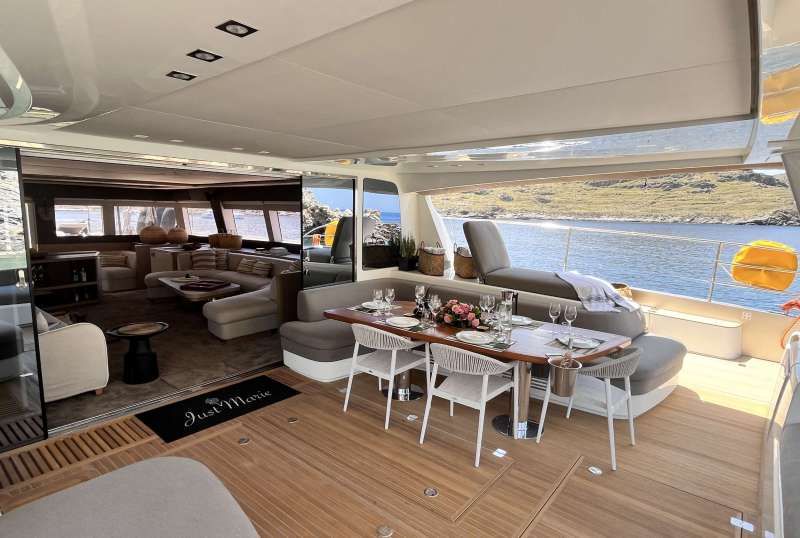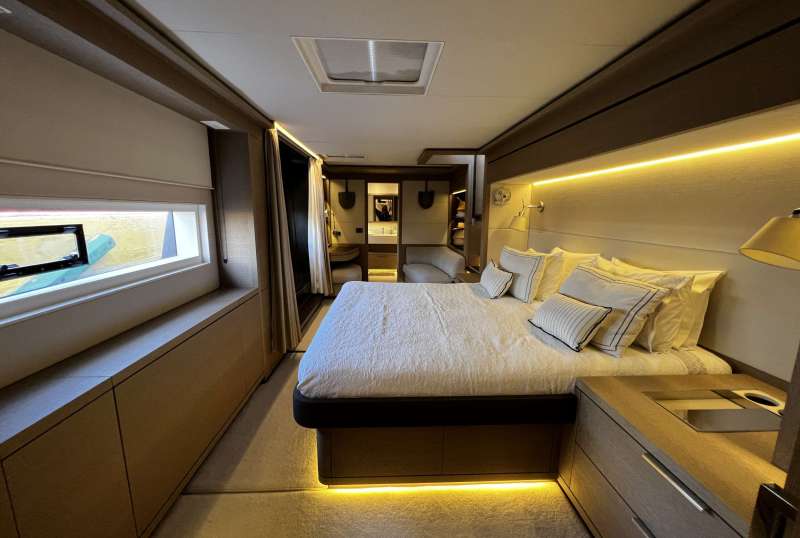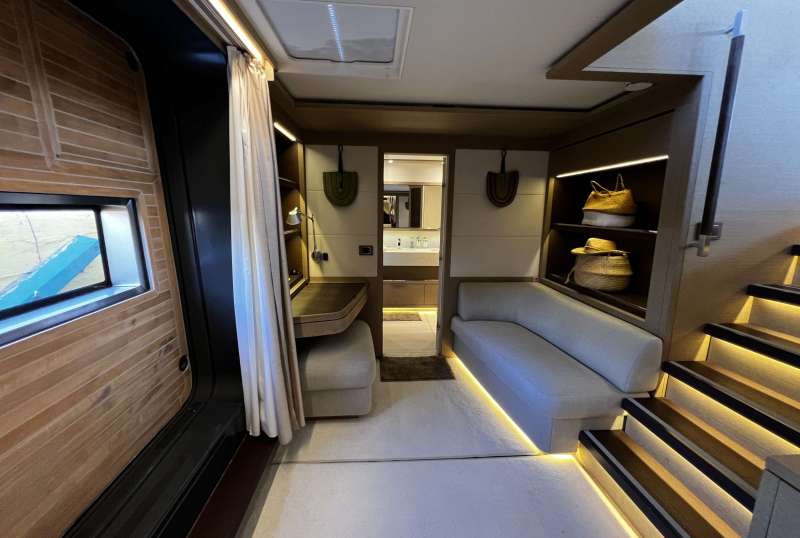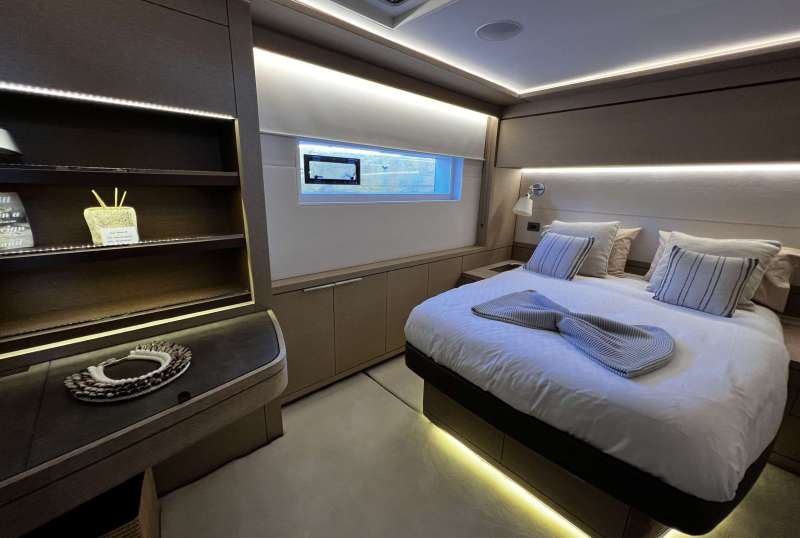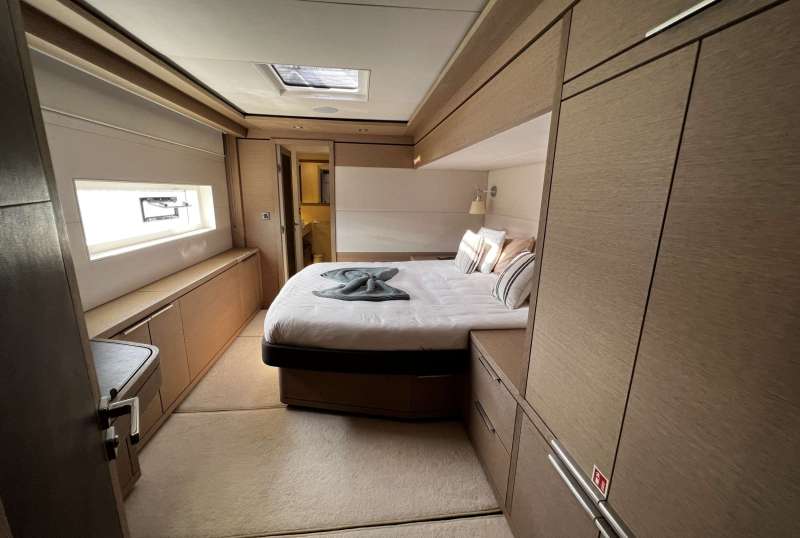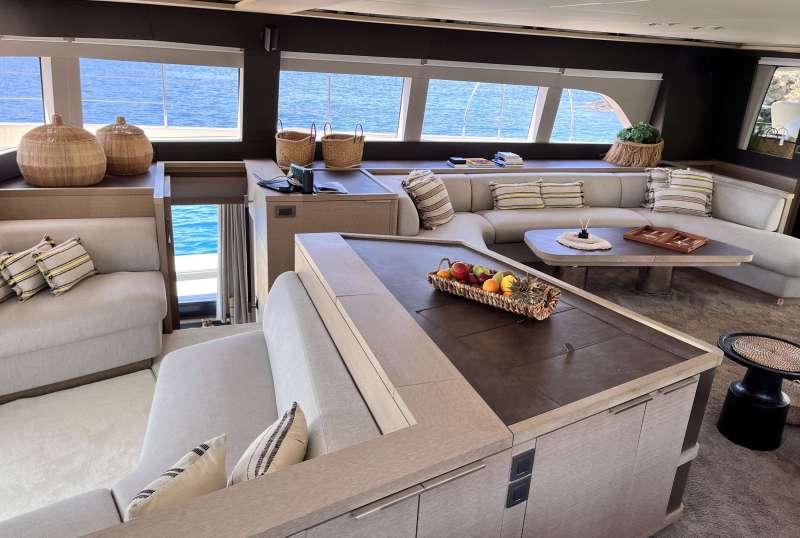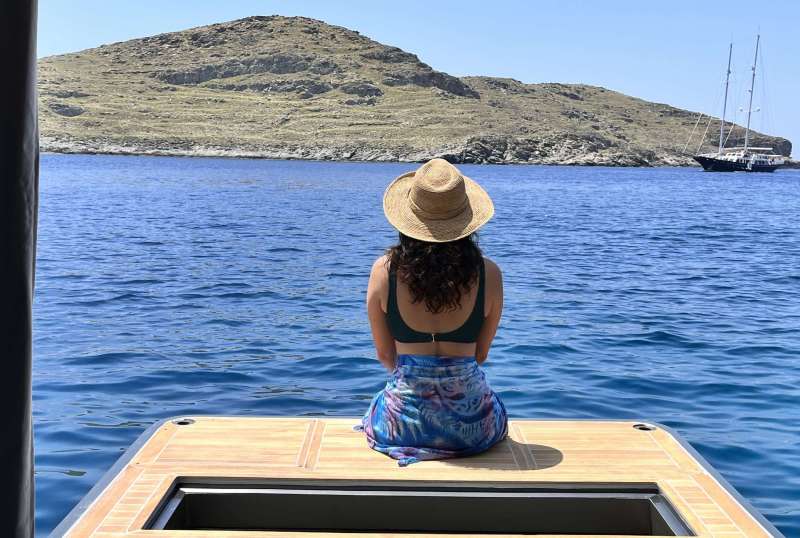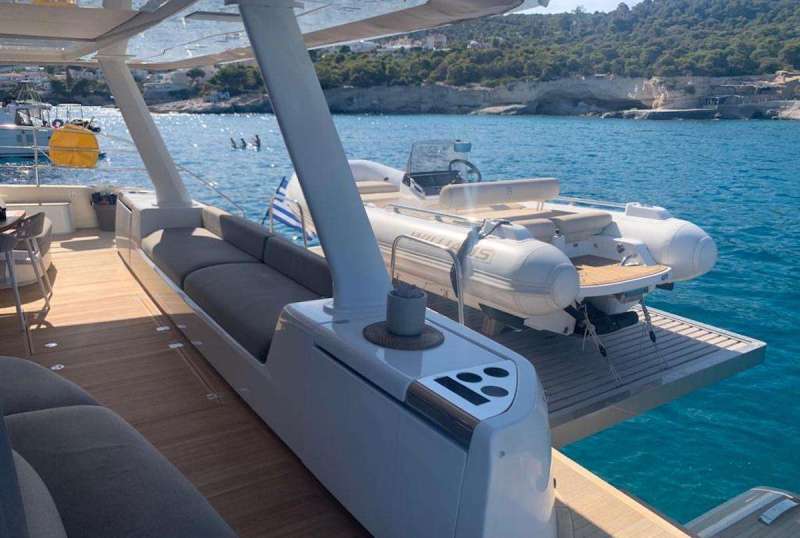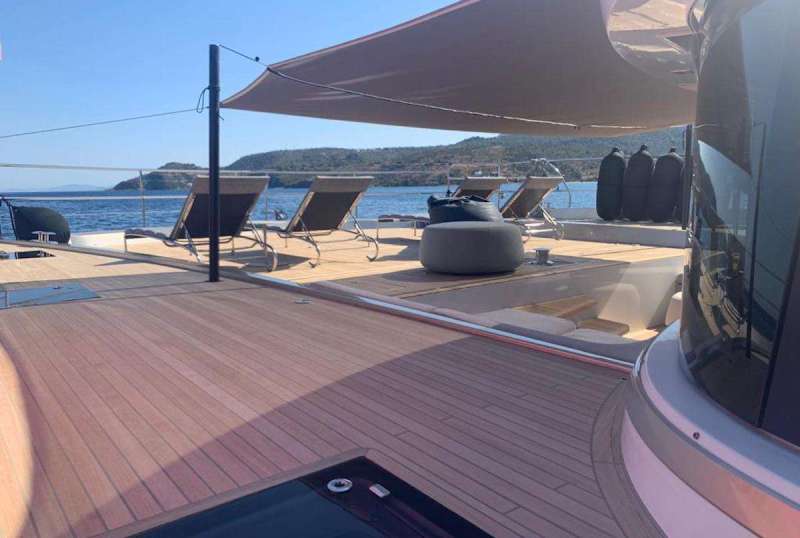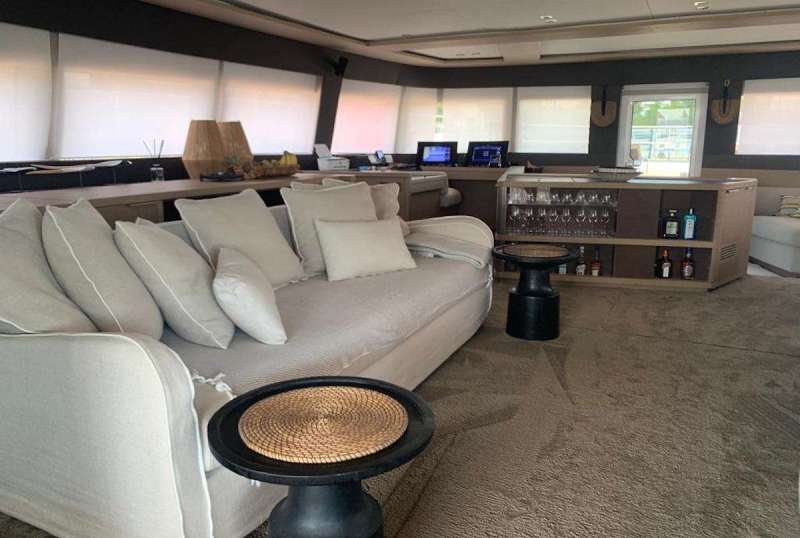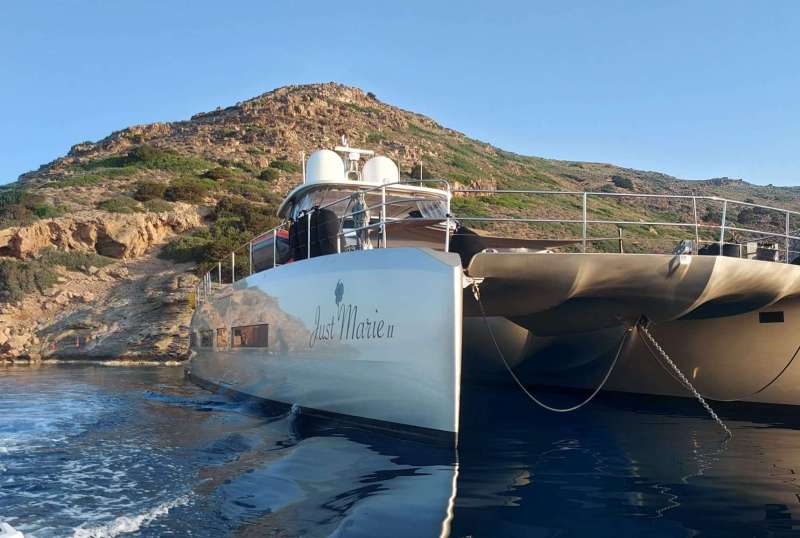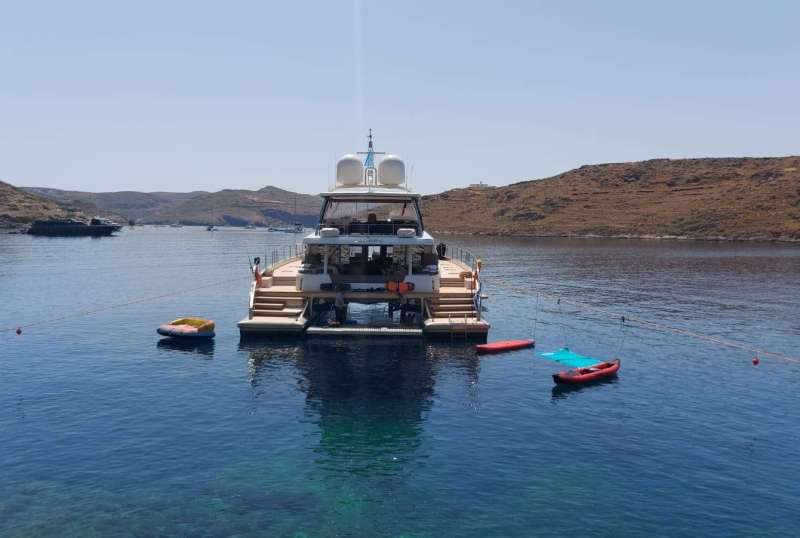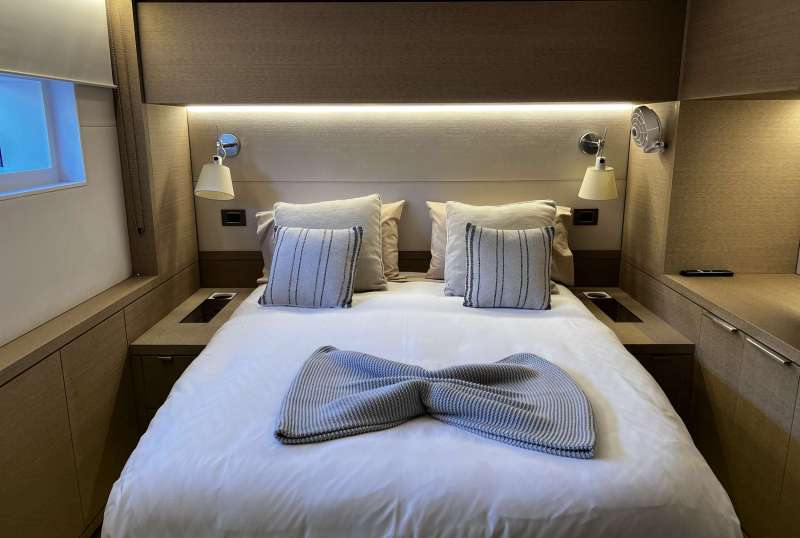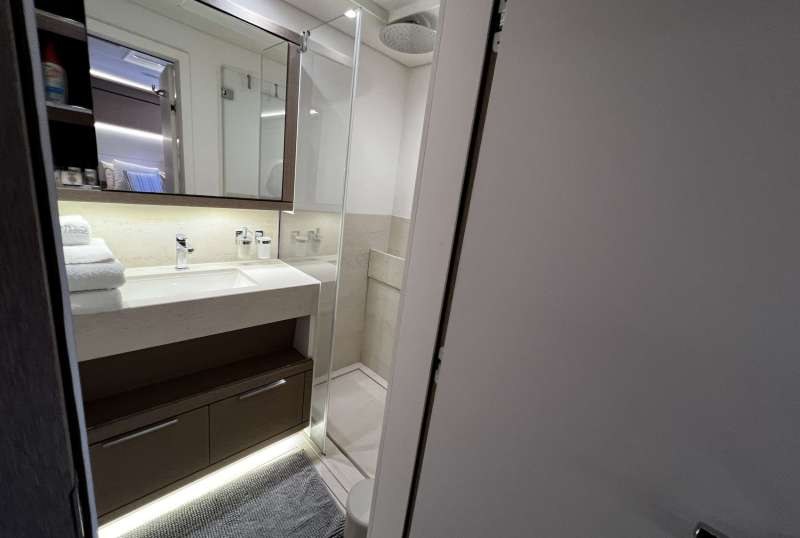 Just Marie 2
From €49,000/week
3 cabins
78 ft
Lagoon
6 guests
Refit: 2021/2
100 Litres/Hr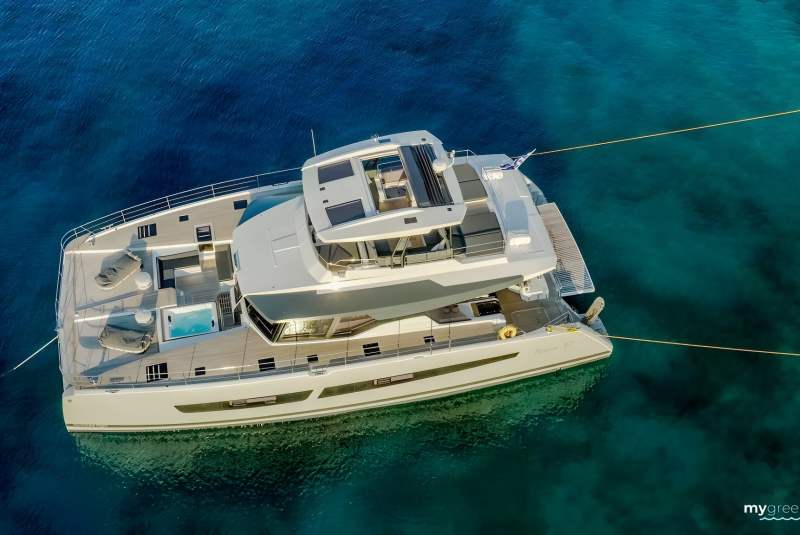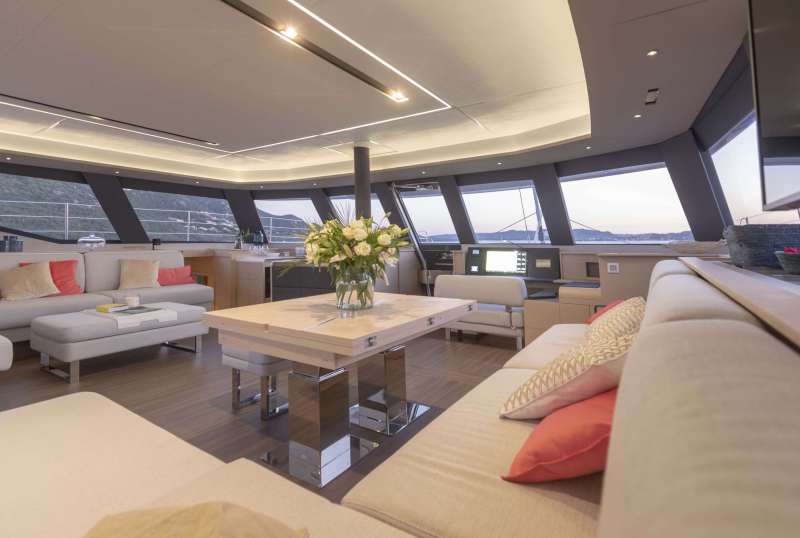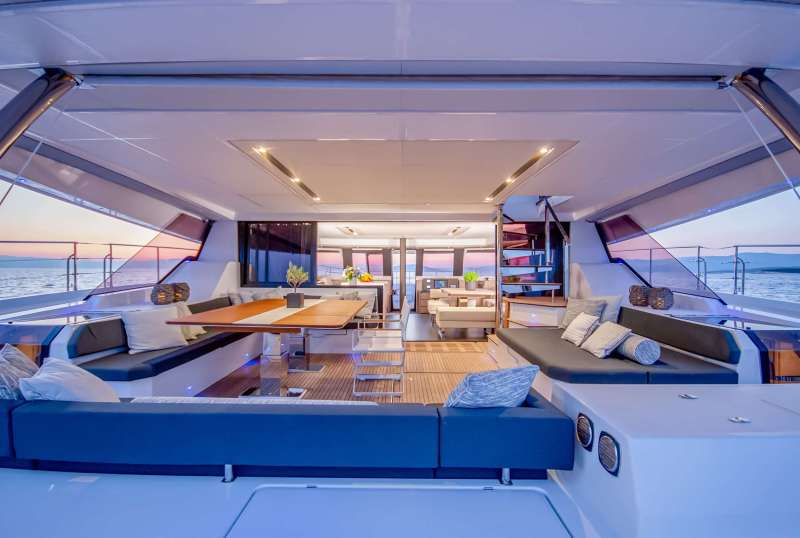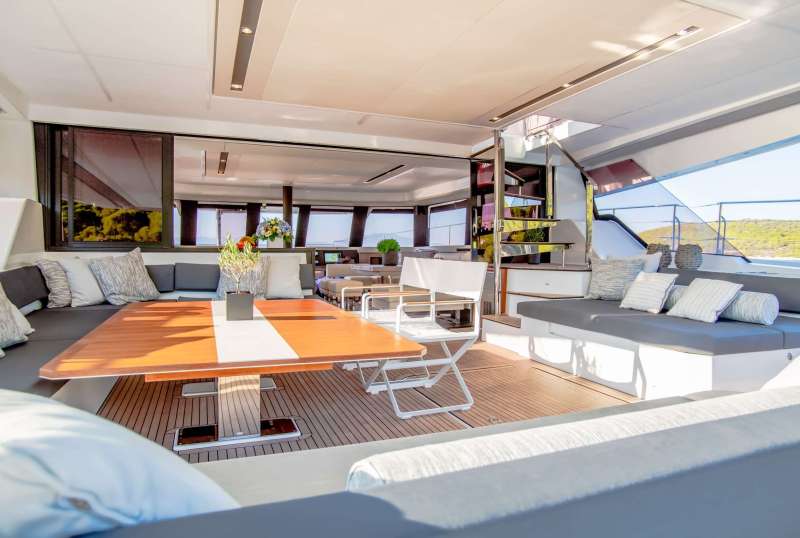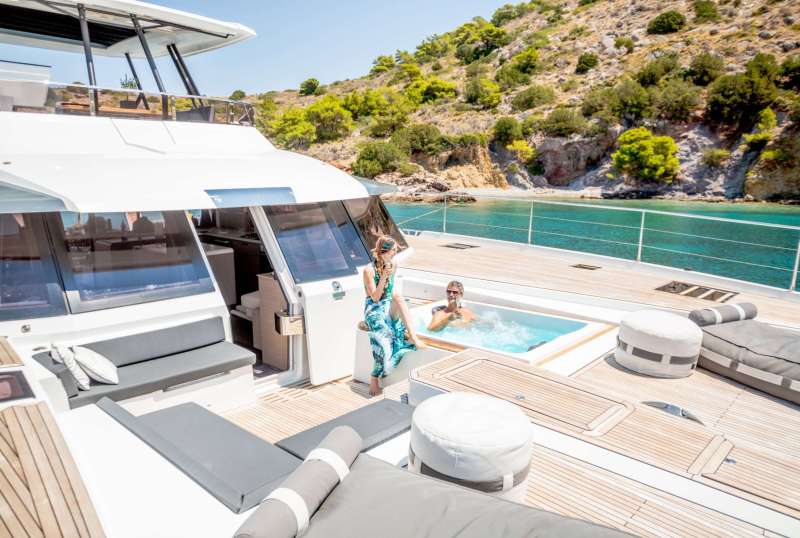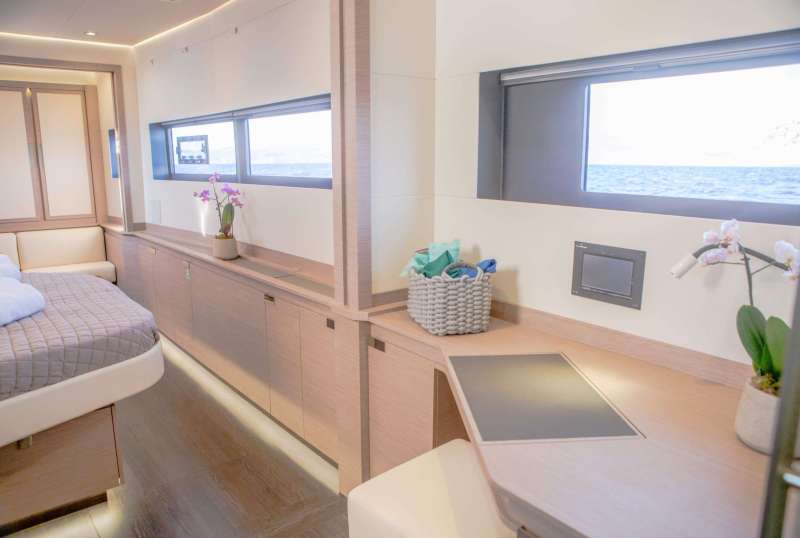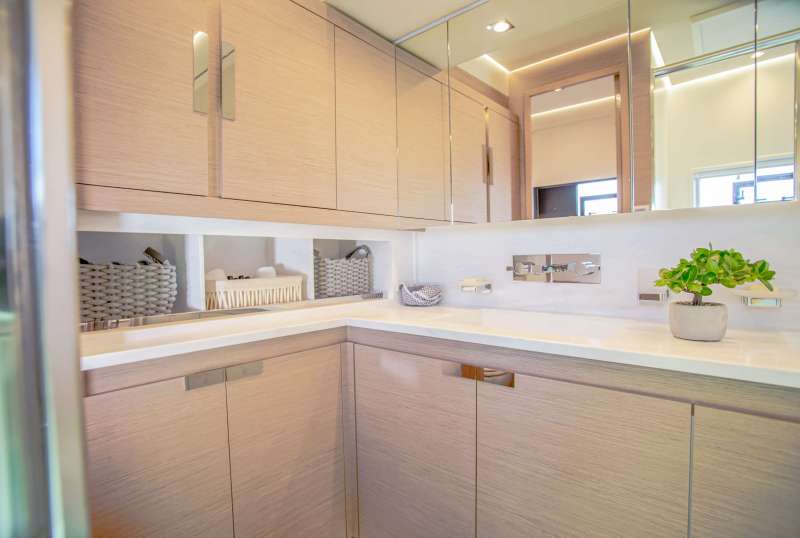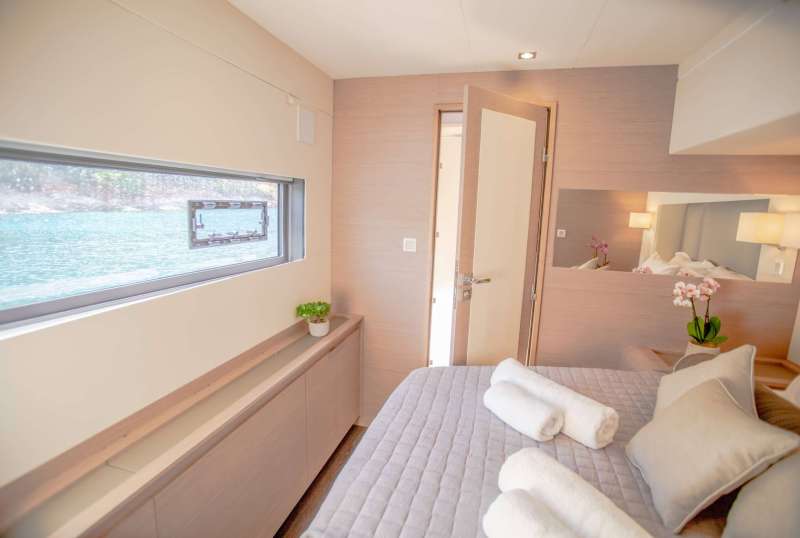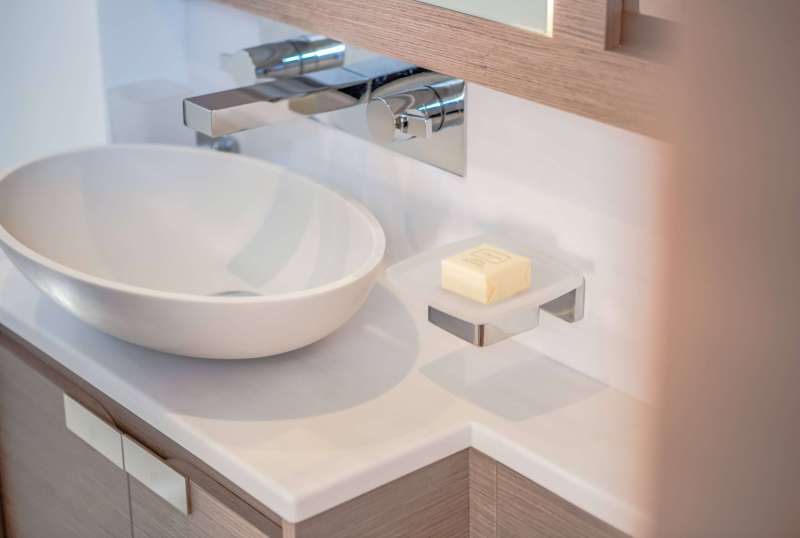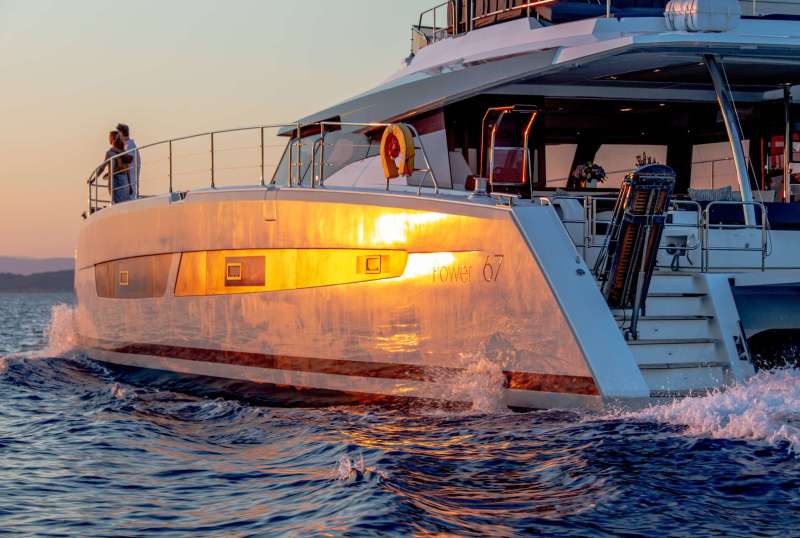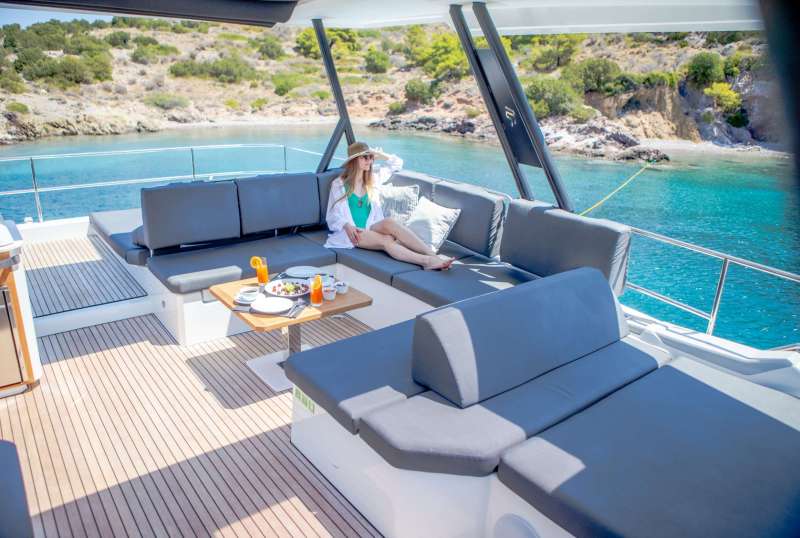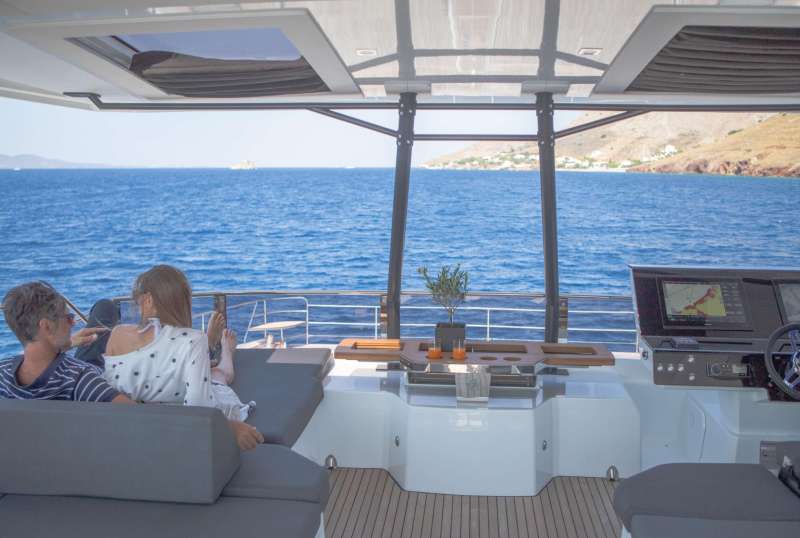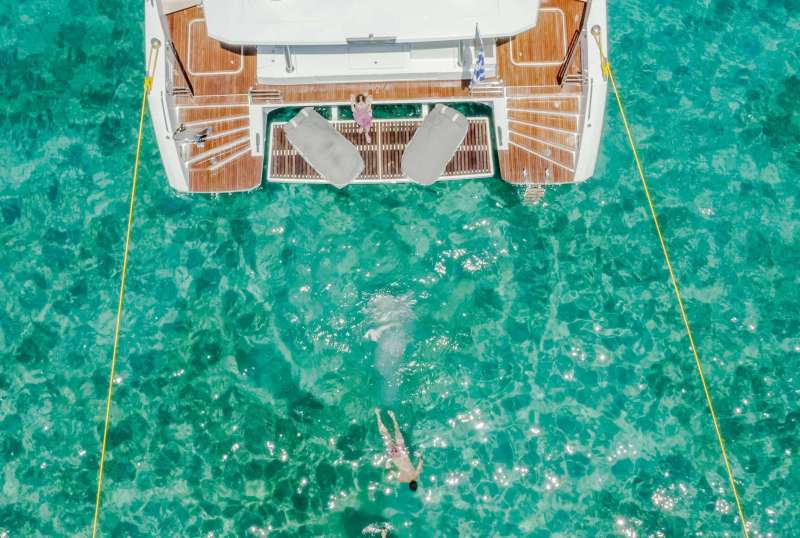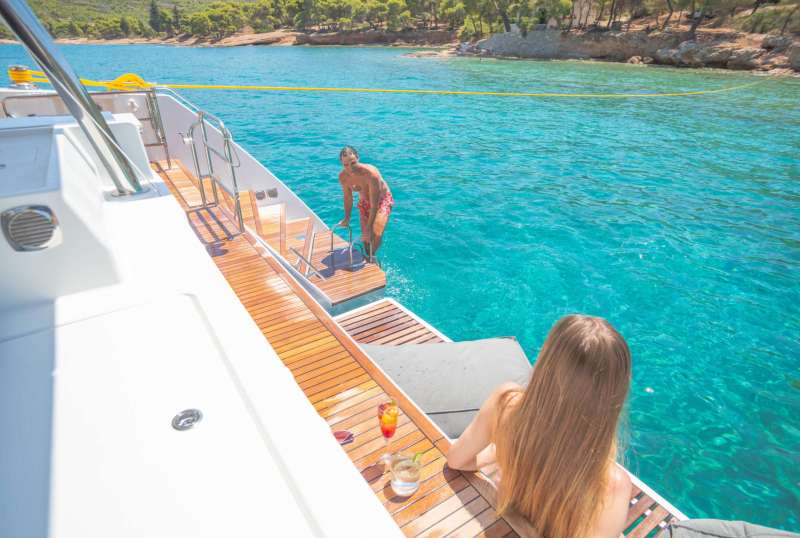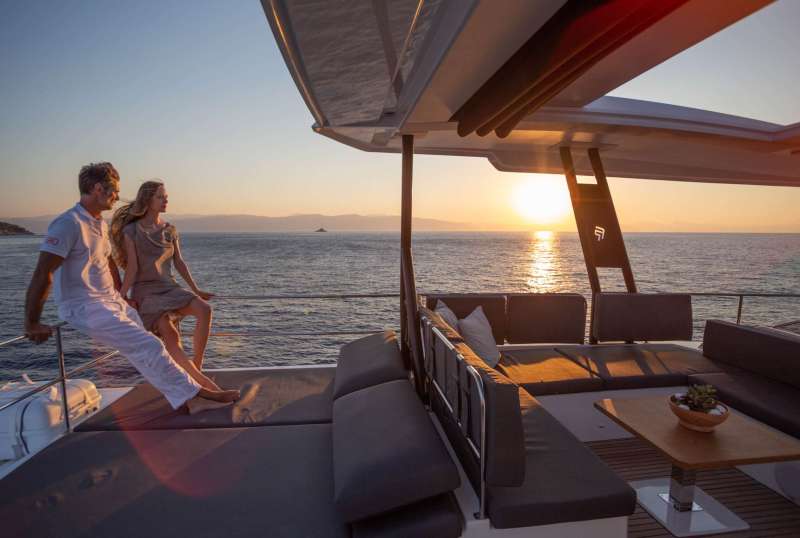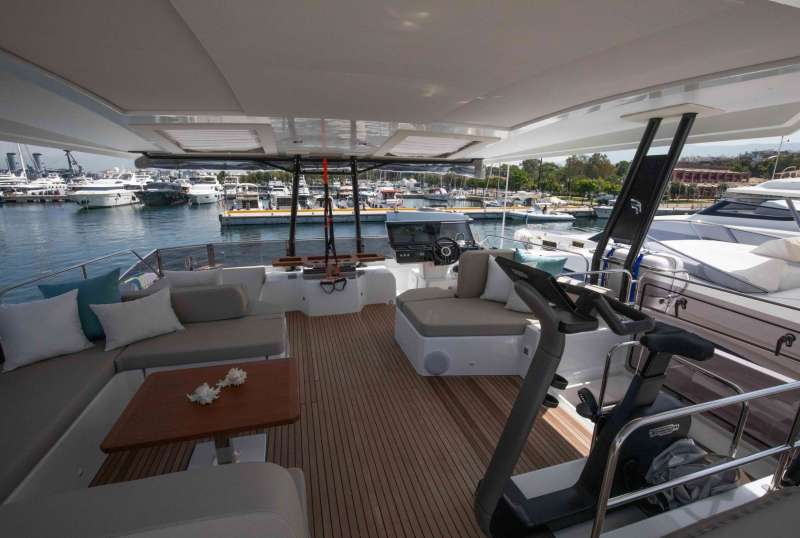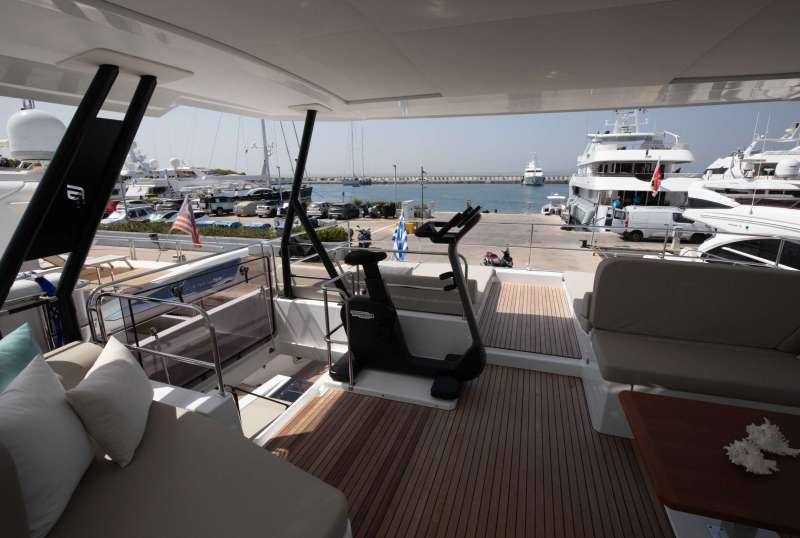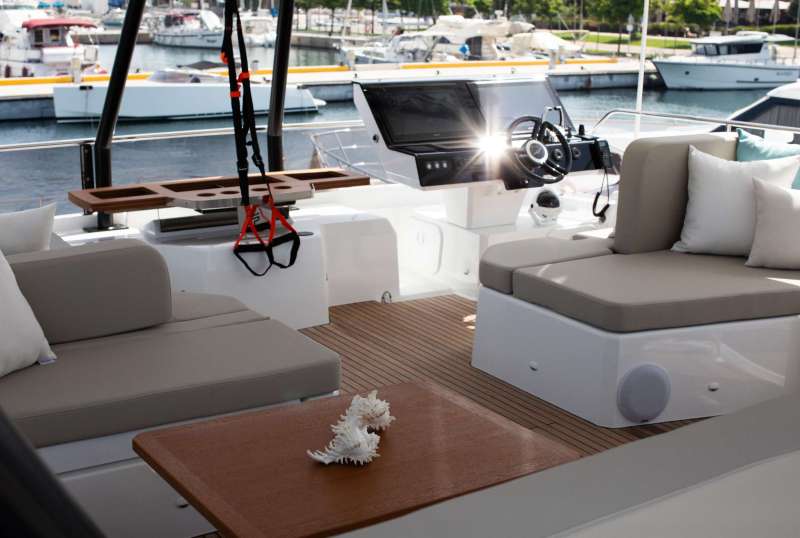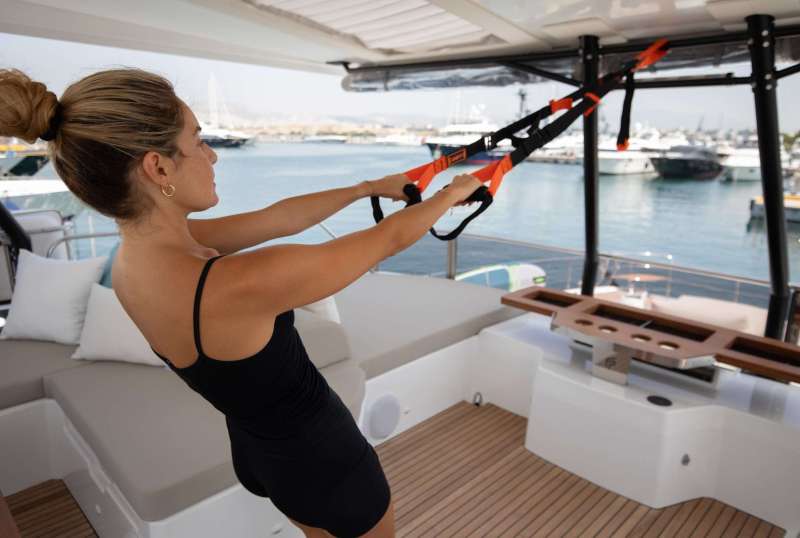 ELLY
From €43,000/week
4 cabins
67 ft
Fountaine Pajot
8 guests
Built: 2023
140 Litres/Hr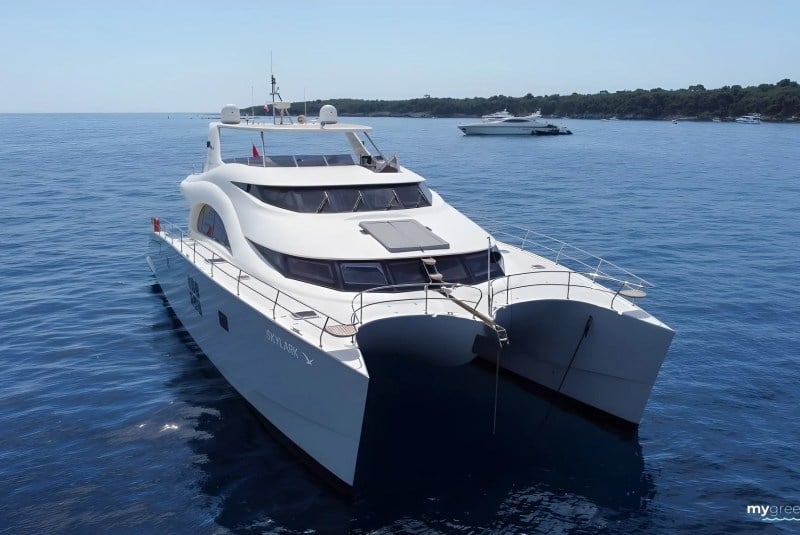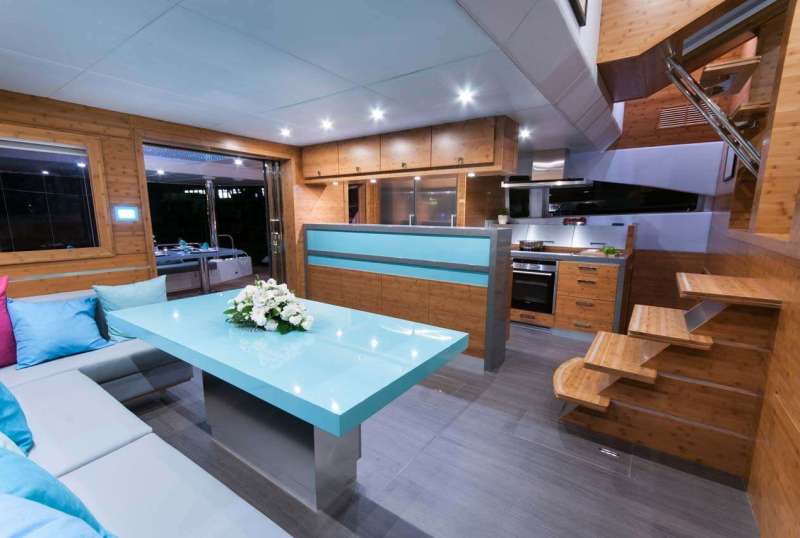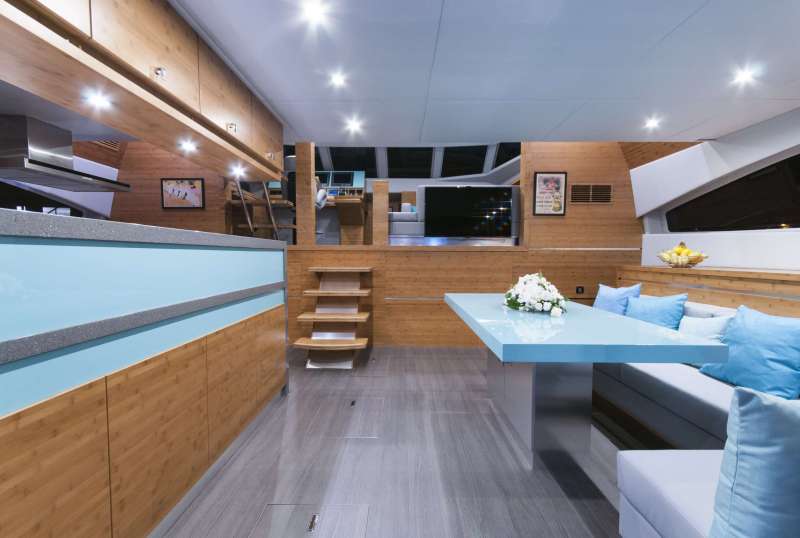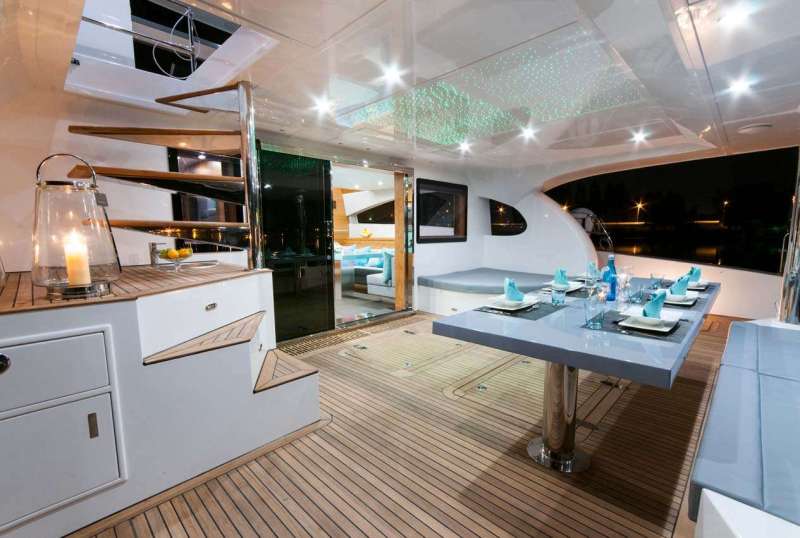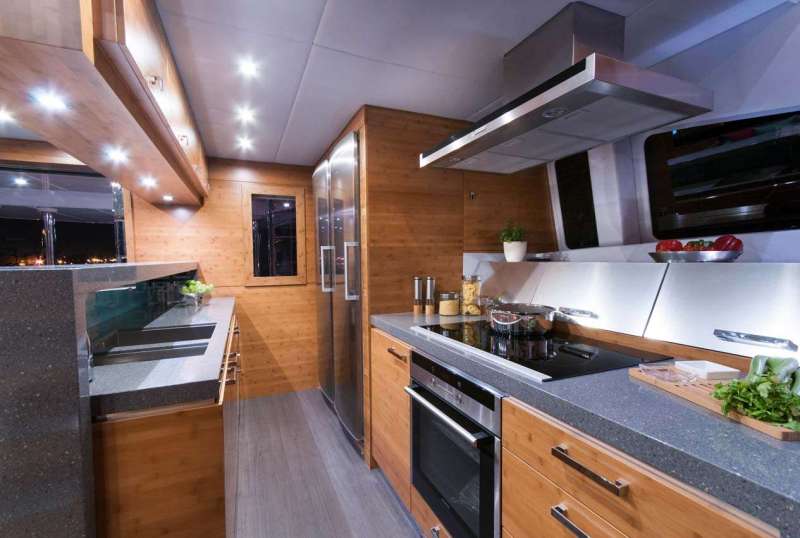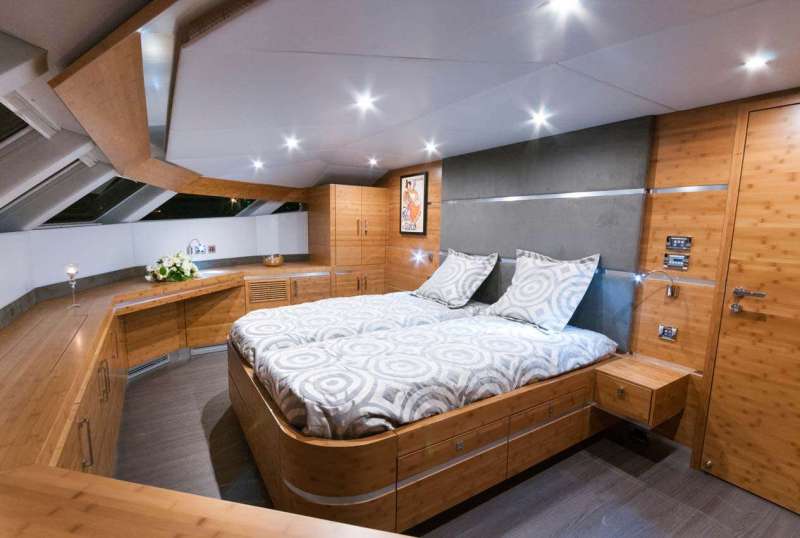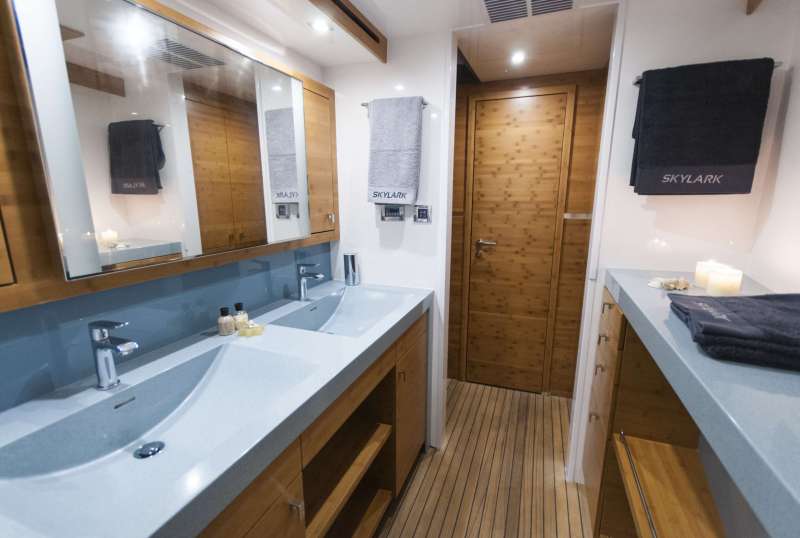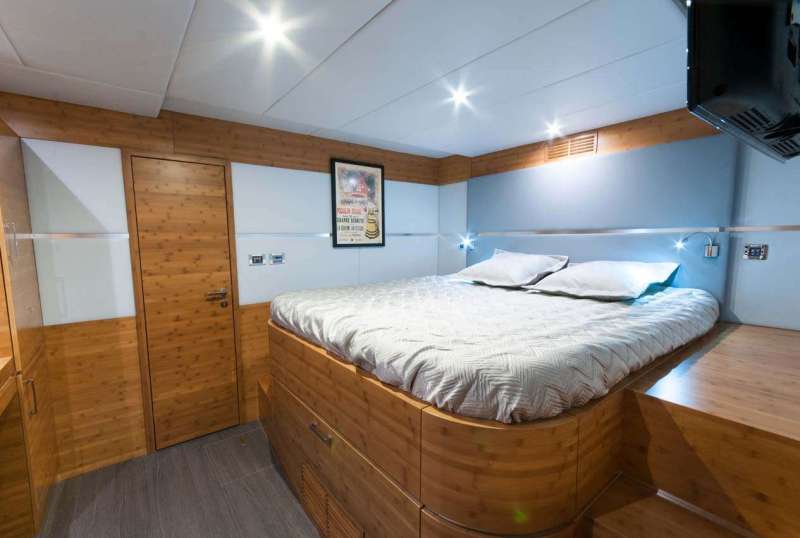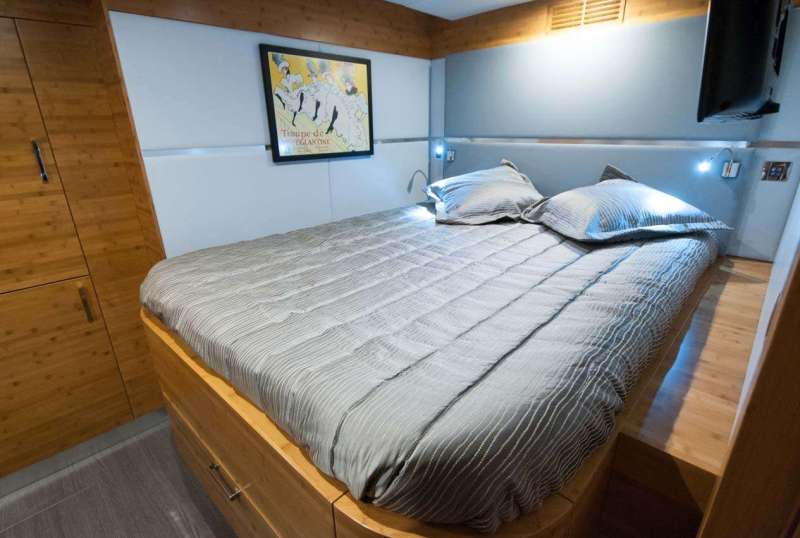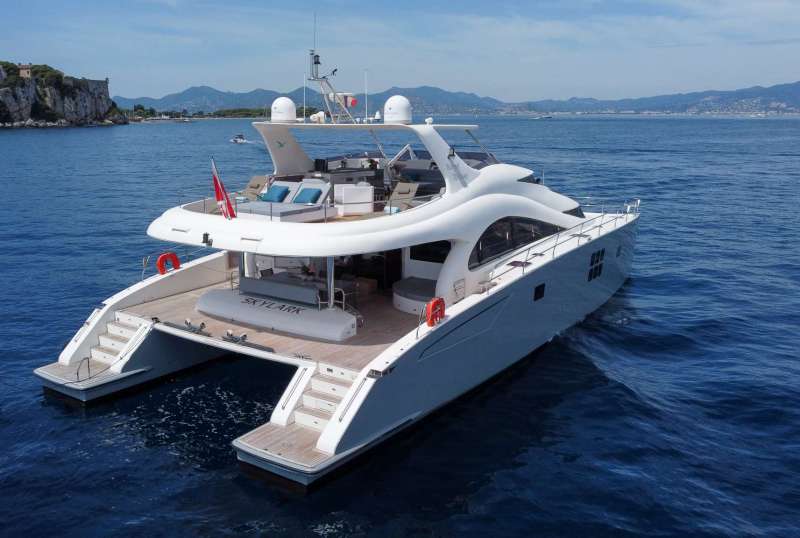 SKYLARK
From €35,000/week
4 cabins
70 ft
Sunreef Yachts
8 guests
Built: 2012
45 Litres/Hr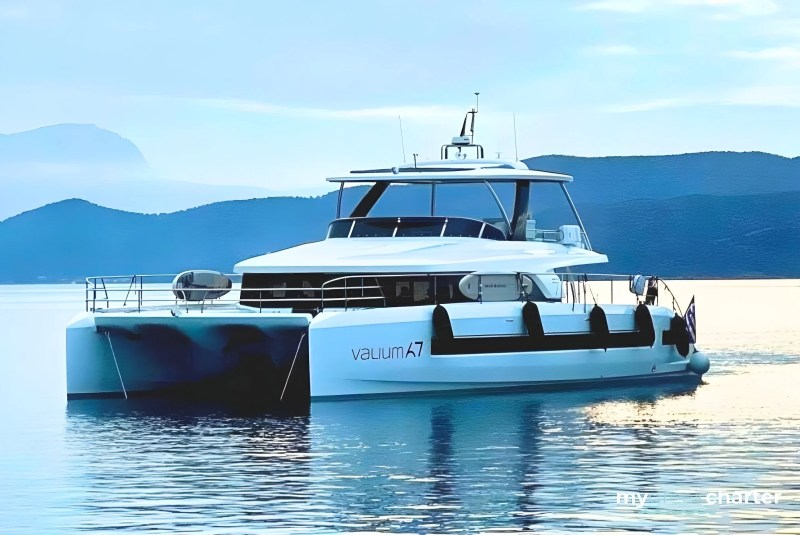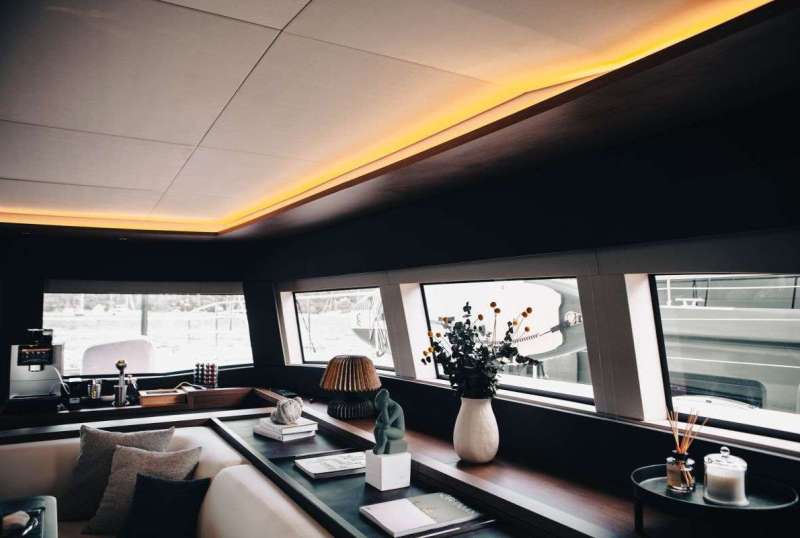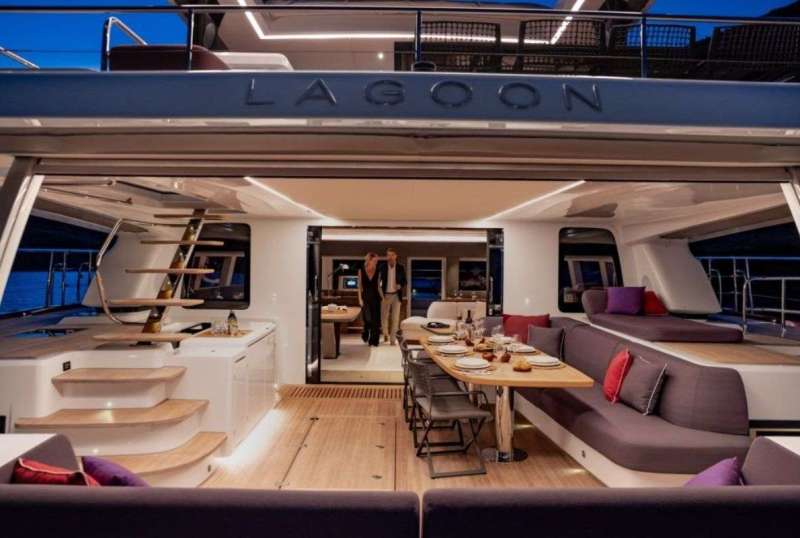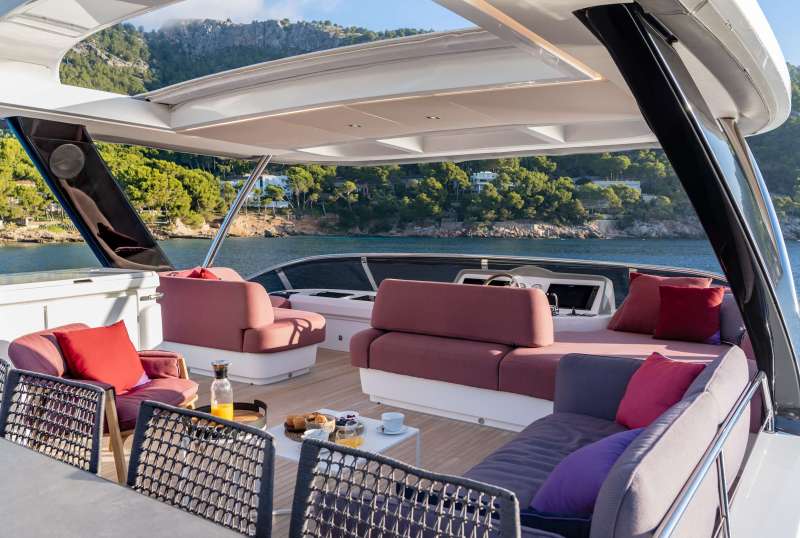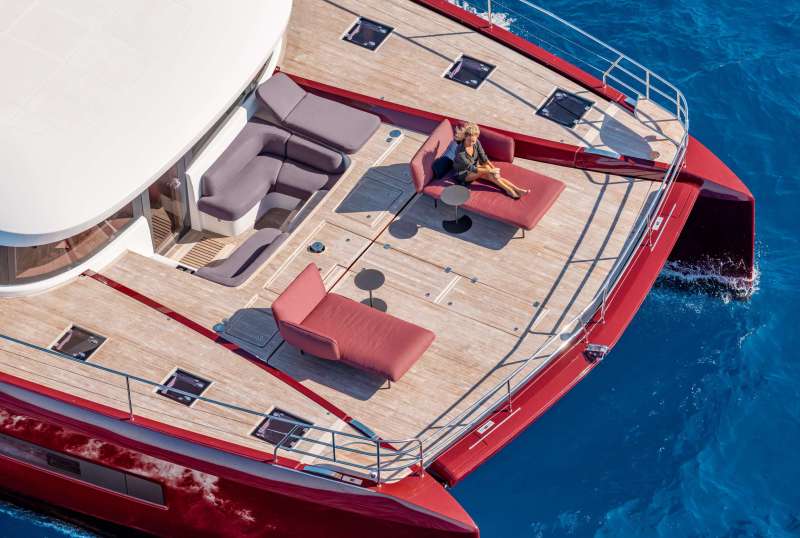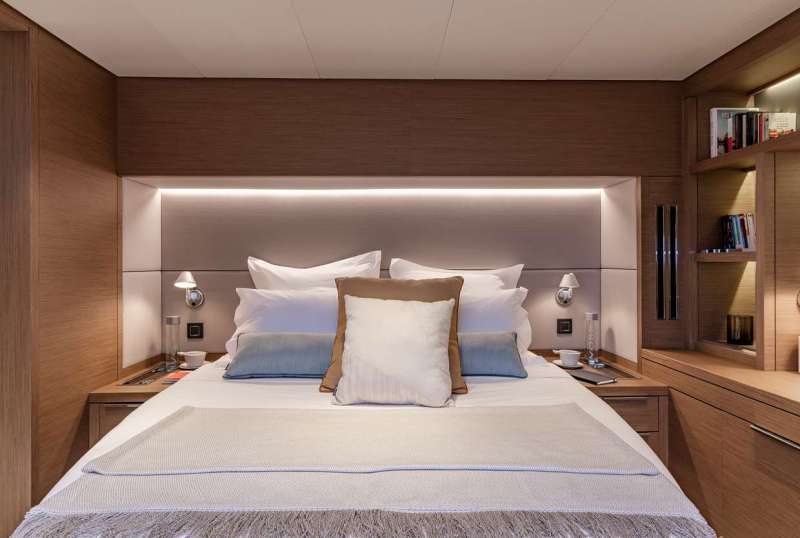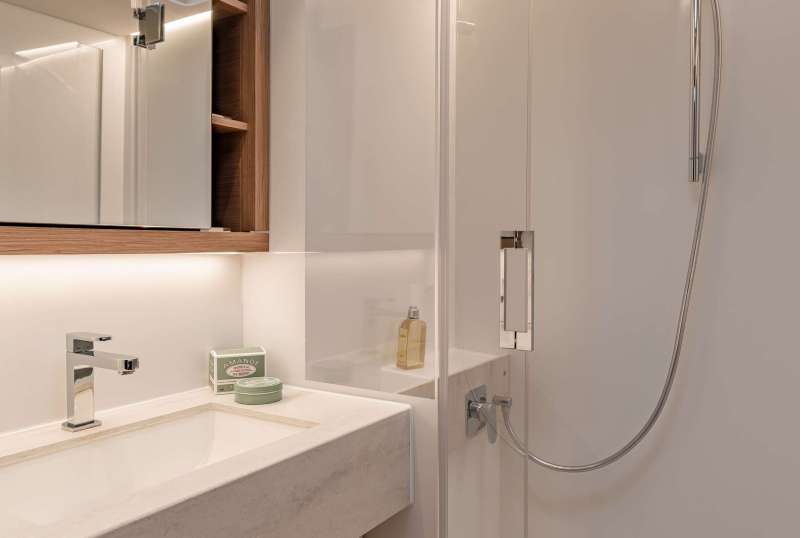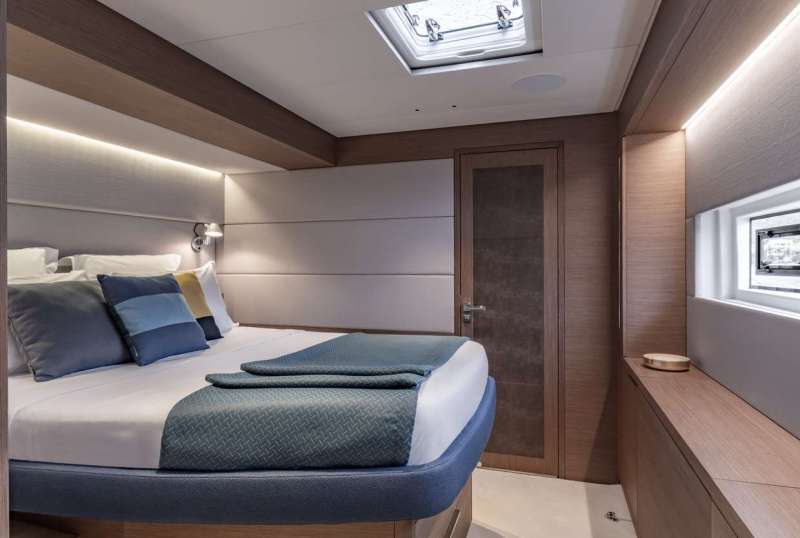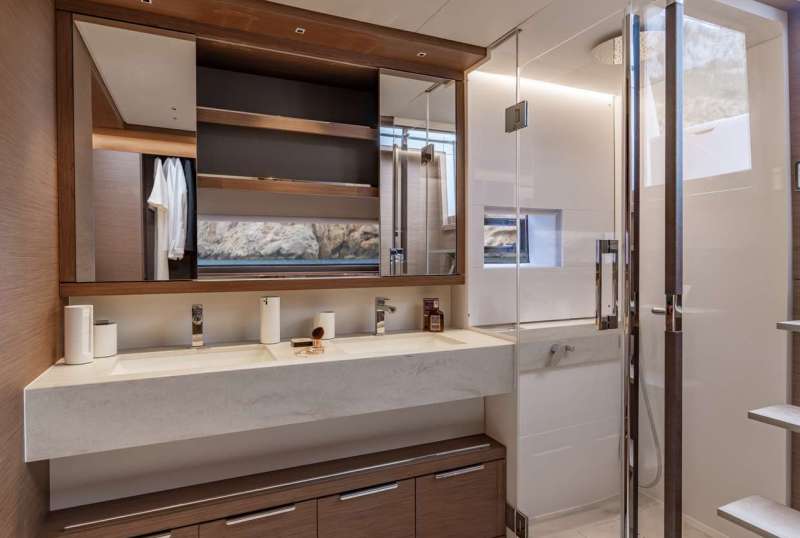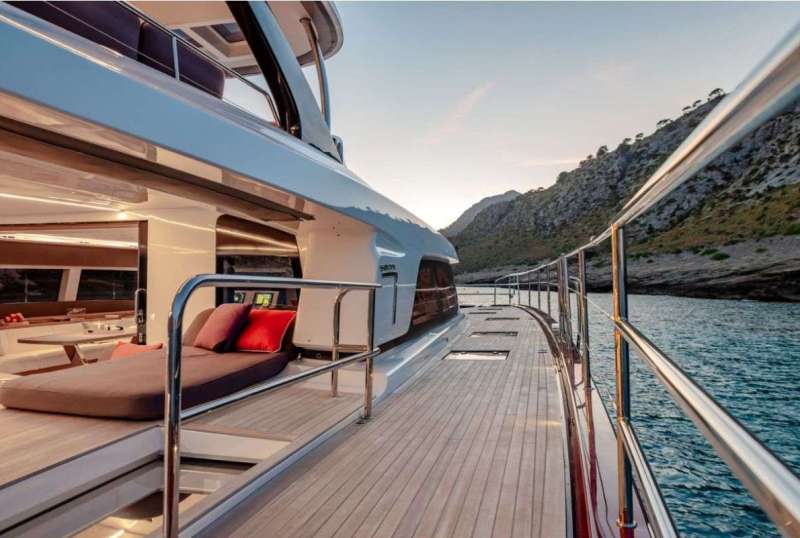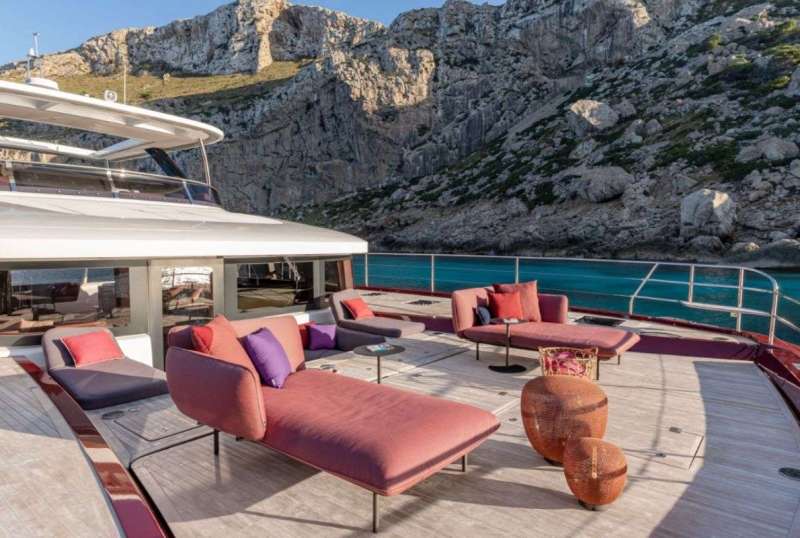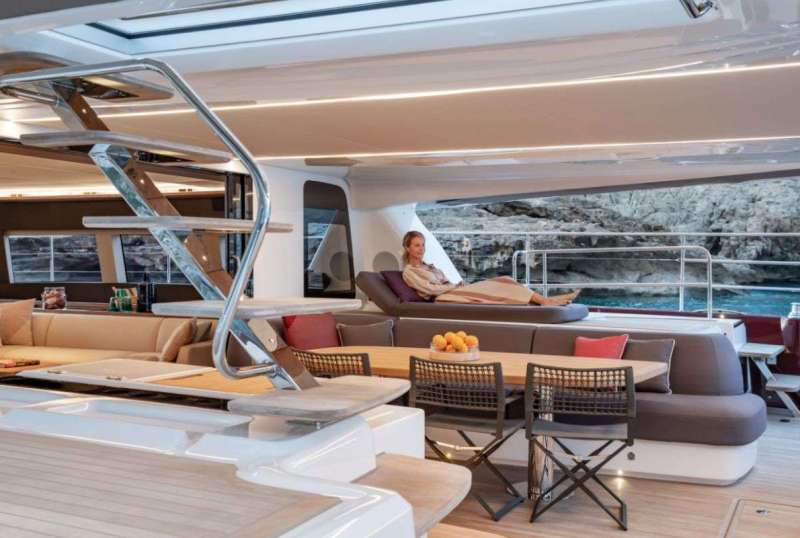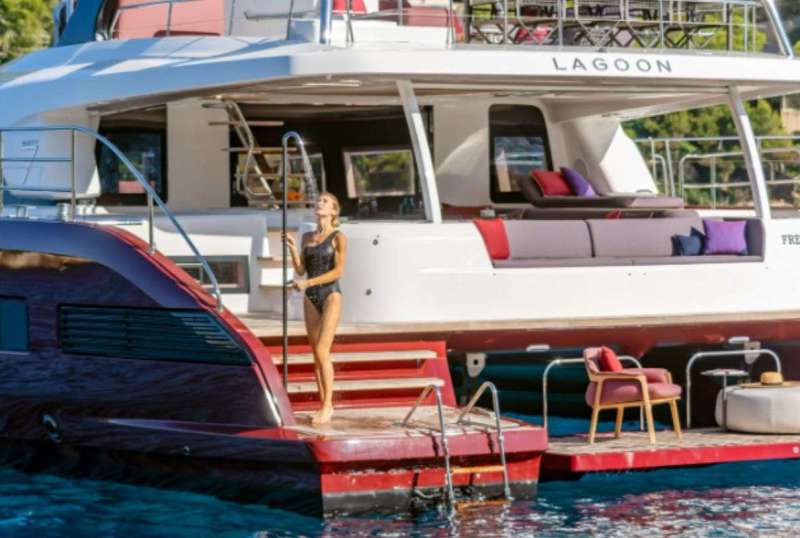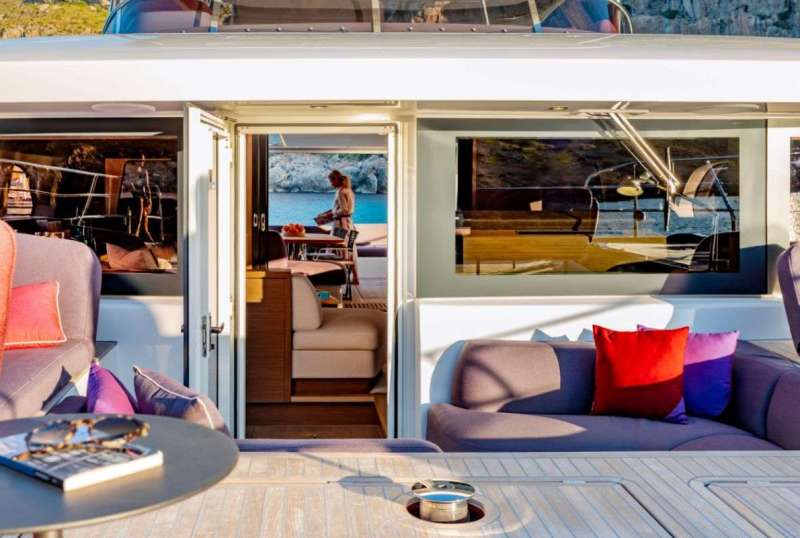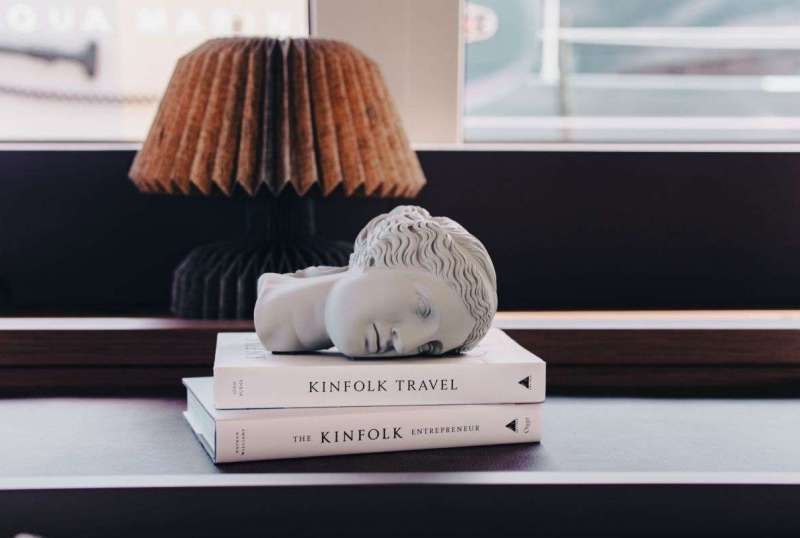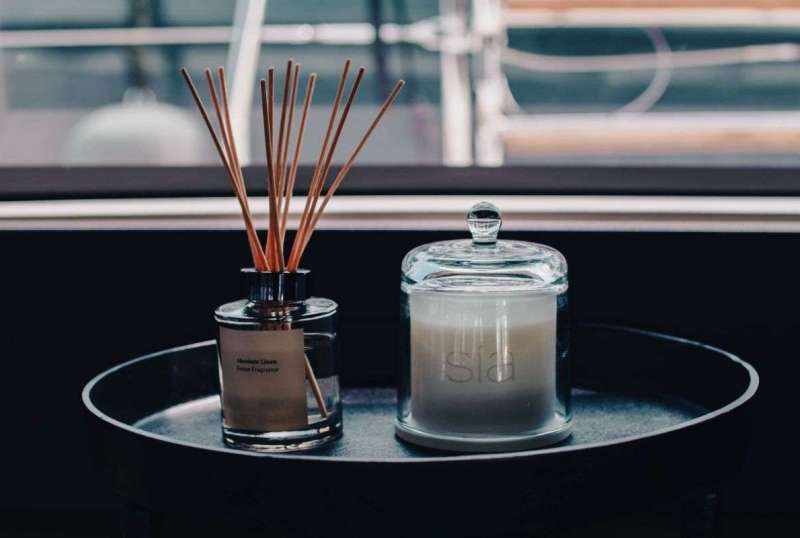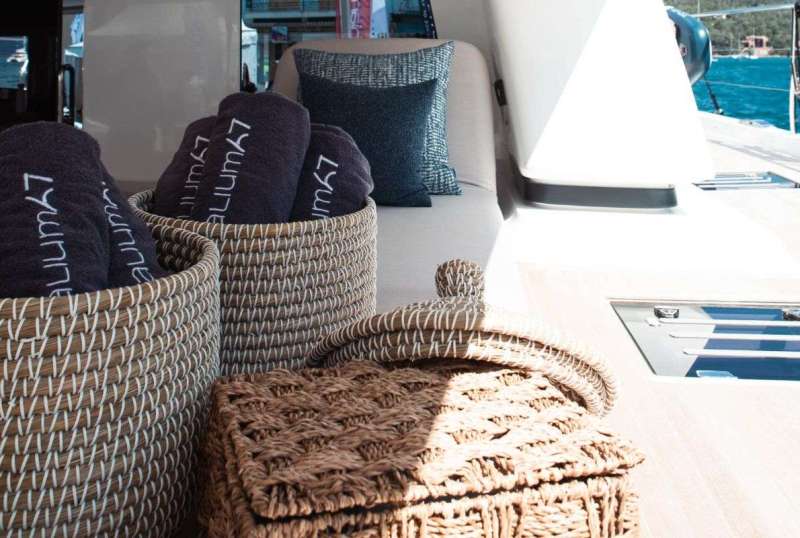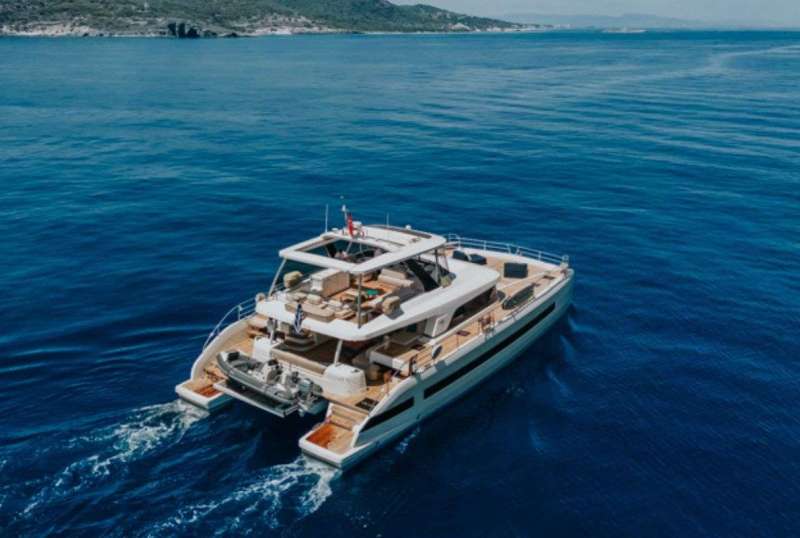 VALIUM 67
From €35,000/week
5 cabins
66 ft
Lagoon
10 guests
Built: 2023
120 Litres/Hr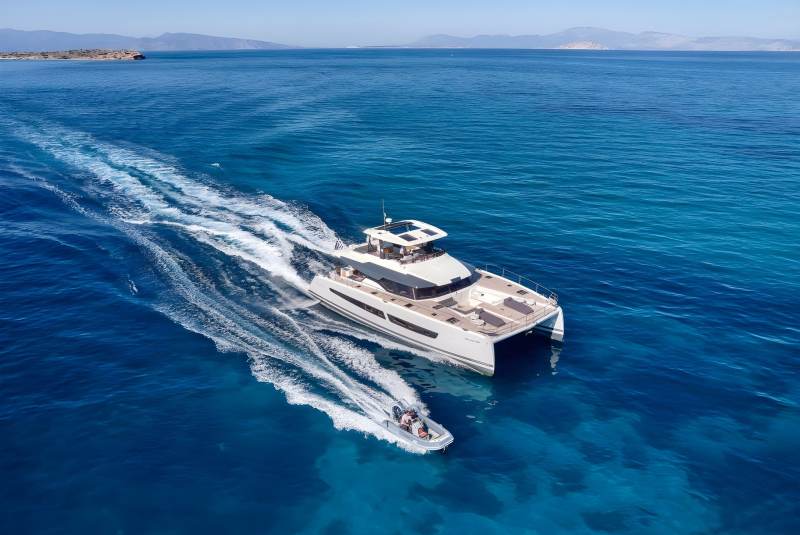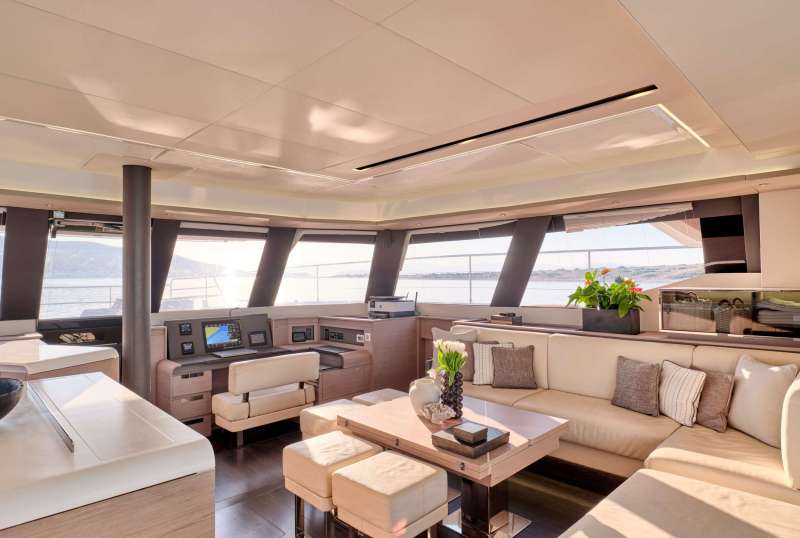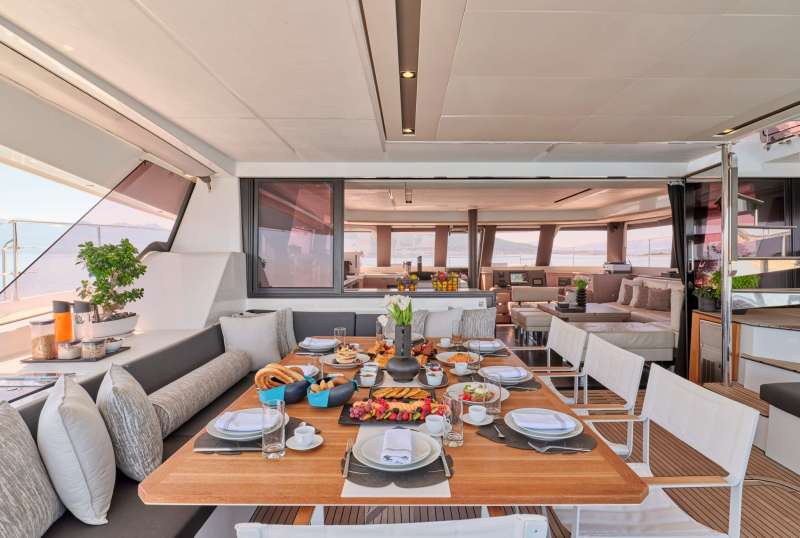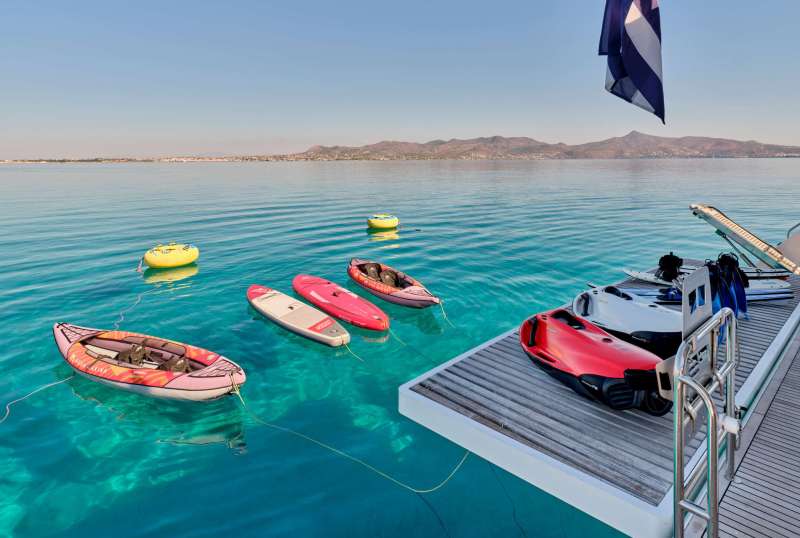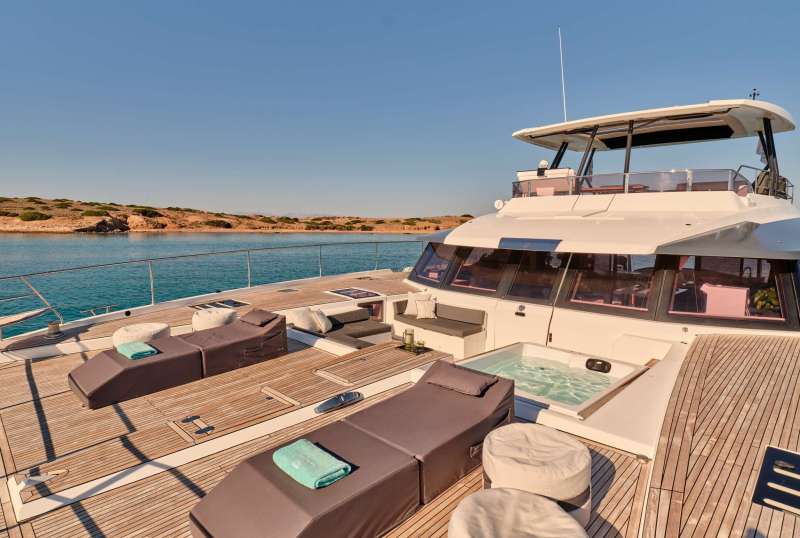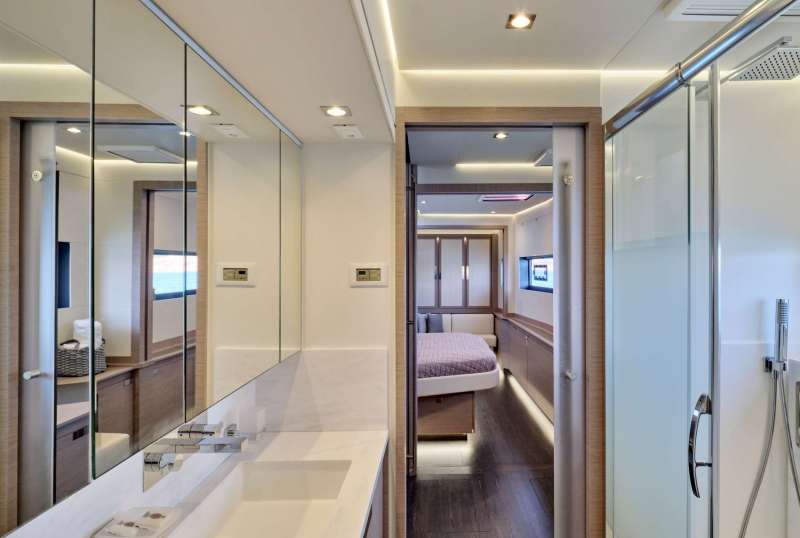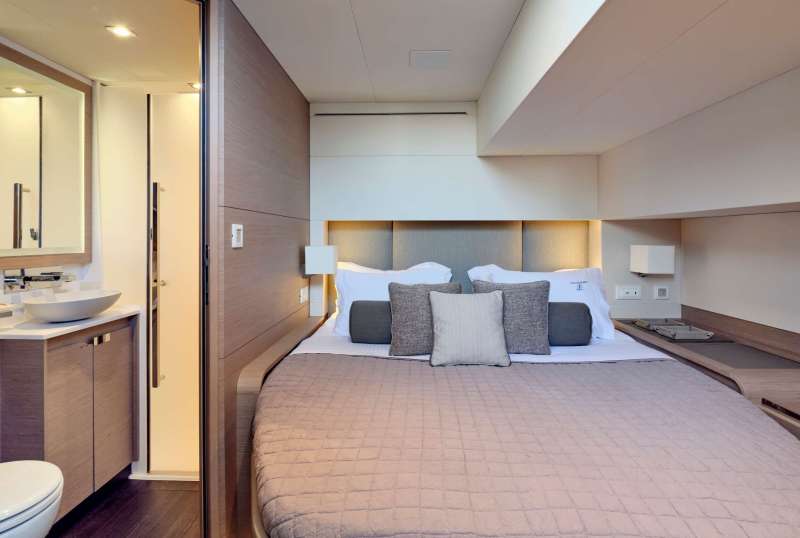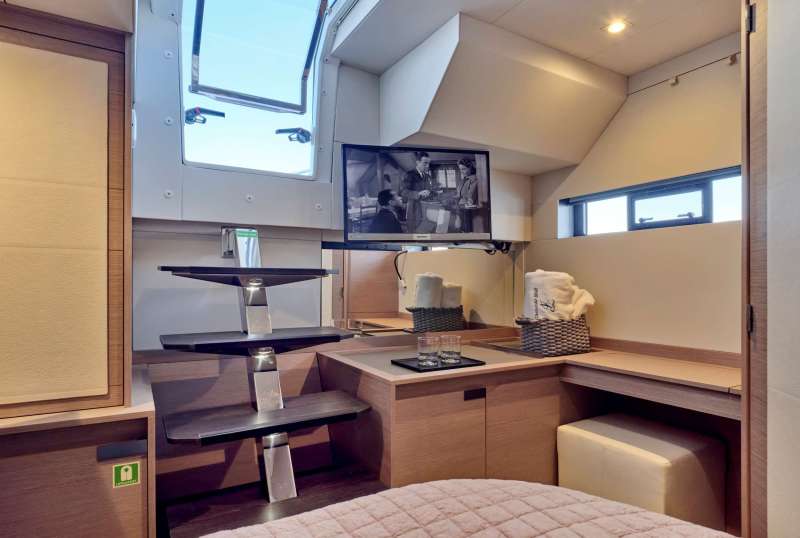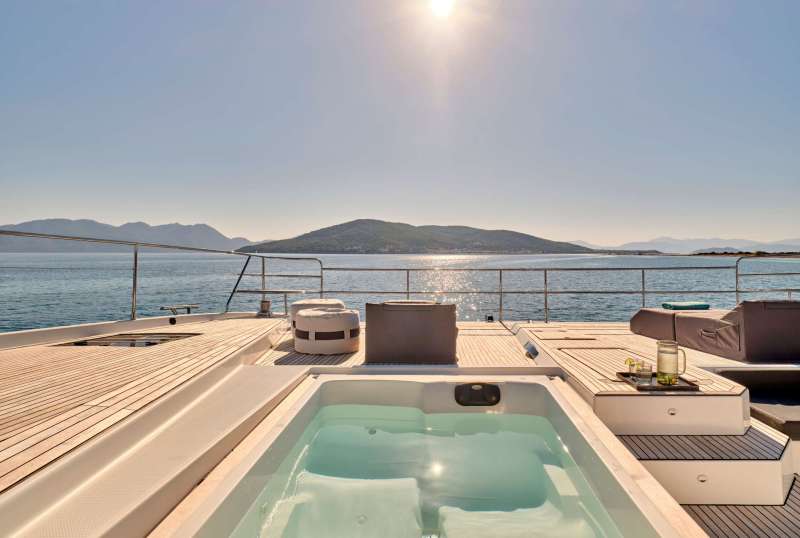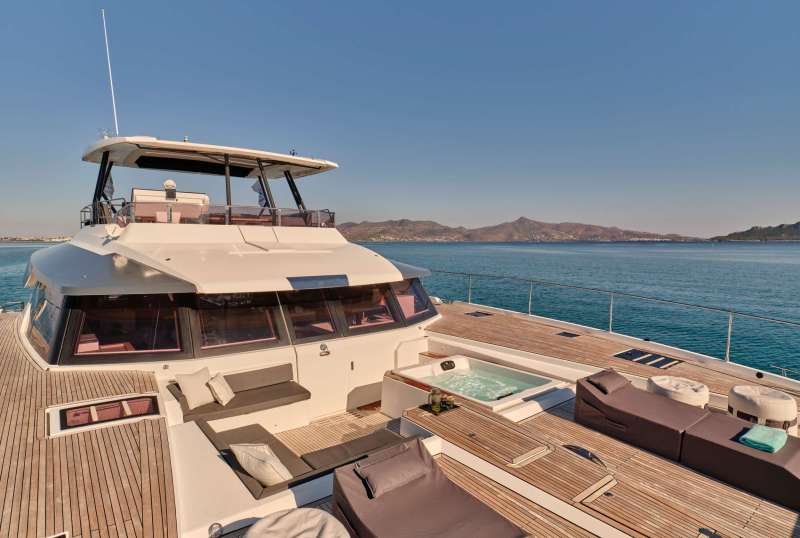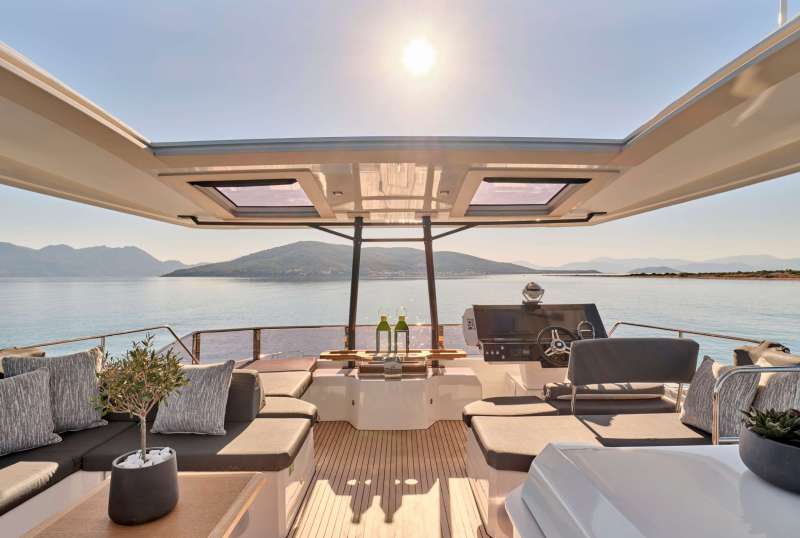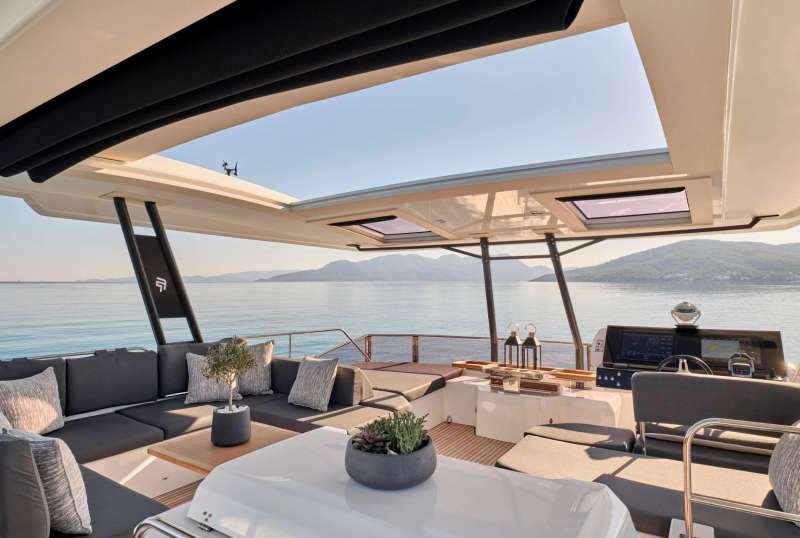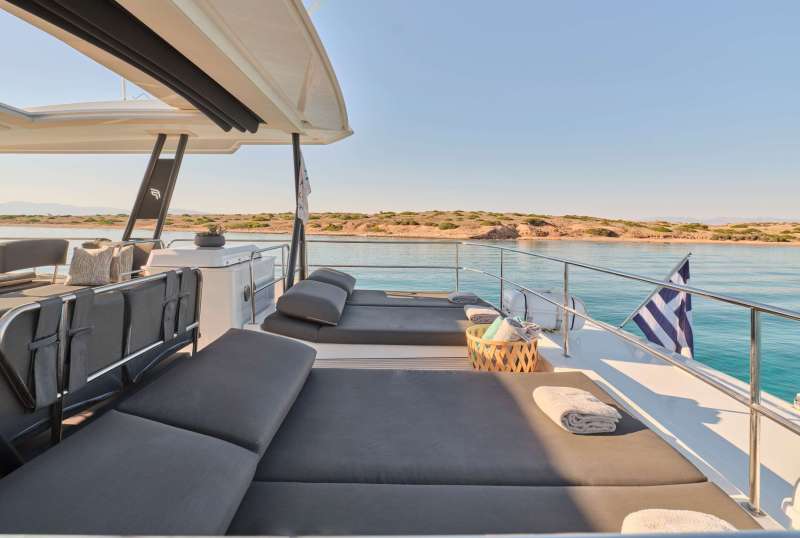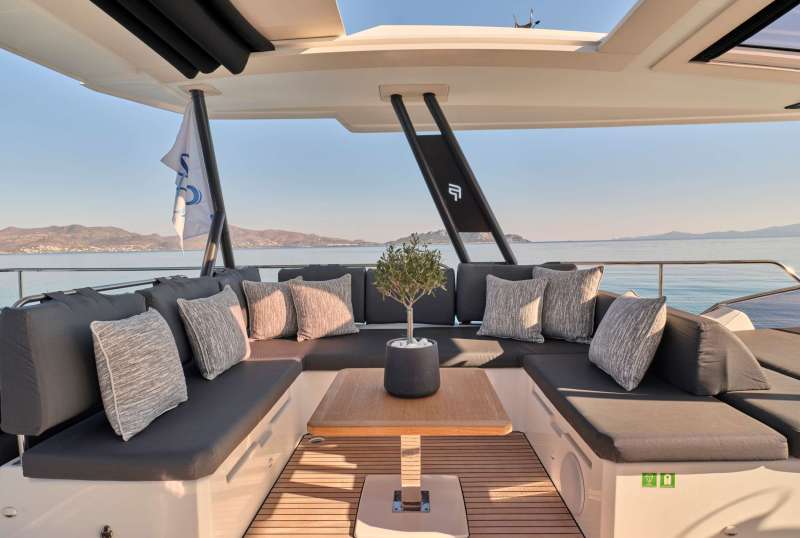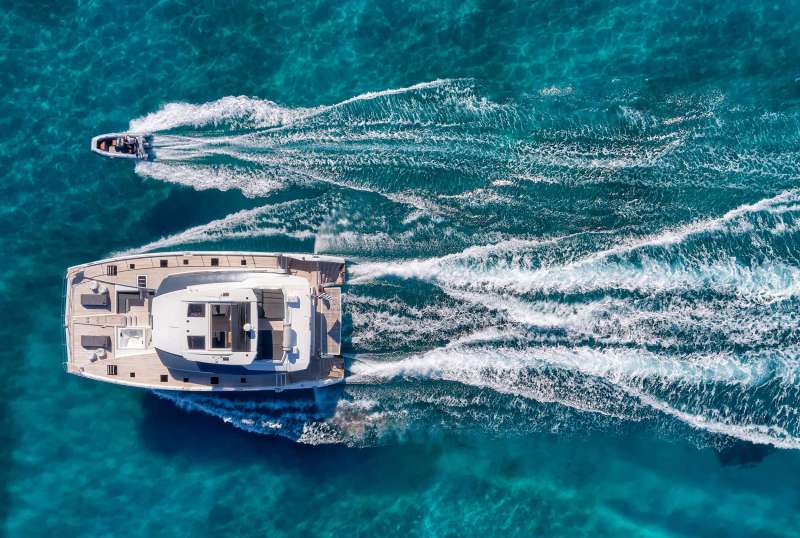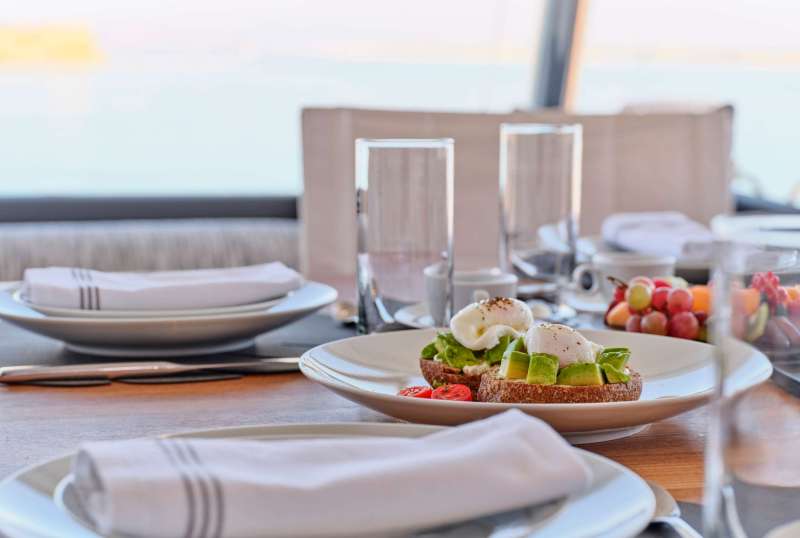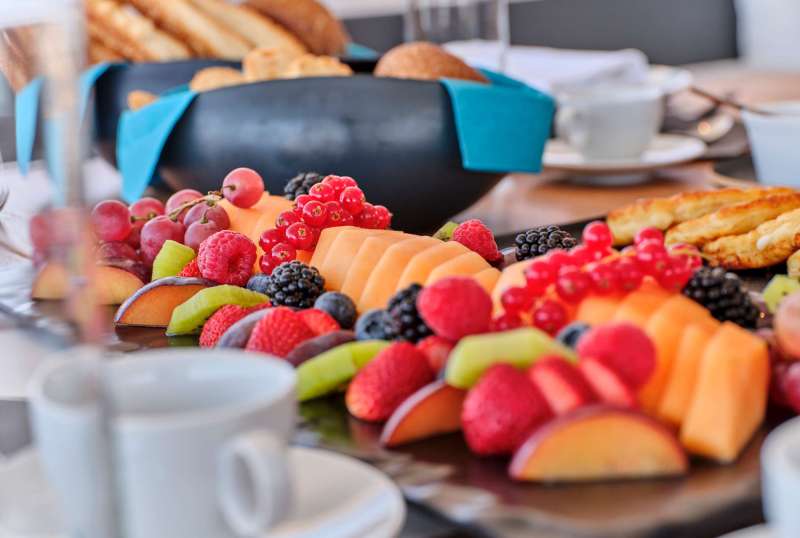 ChristAl MiO
From €34,000/week
5 cabins
67 ft
Fountaine Pajot
10 guests
Built: 2020
150 Litres/Hr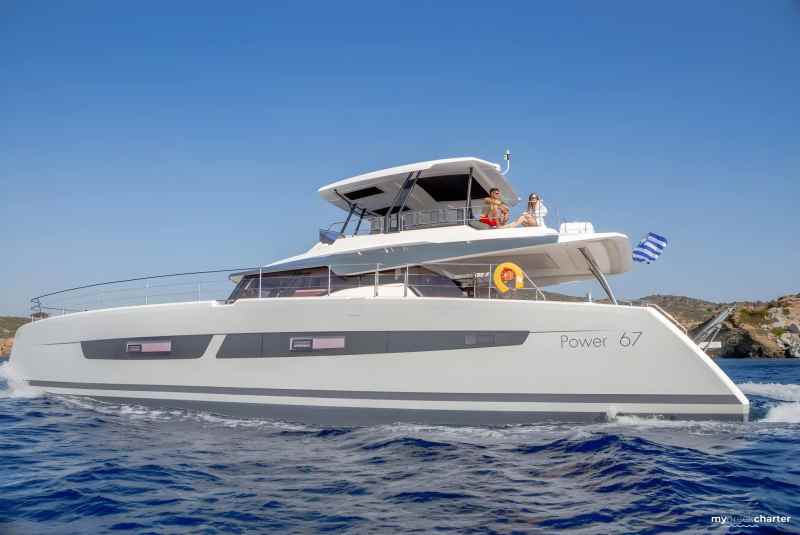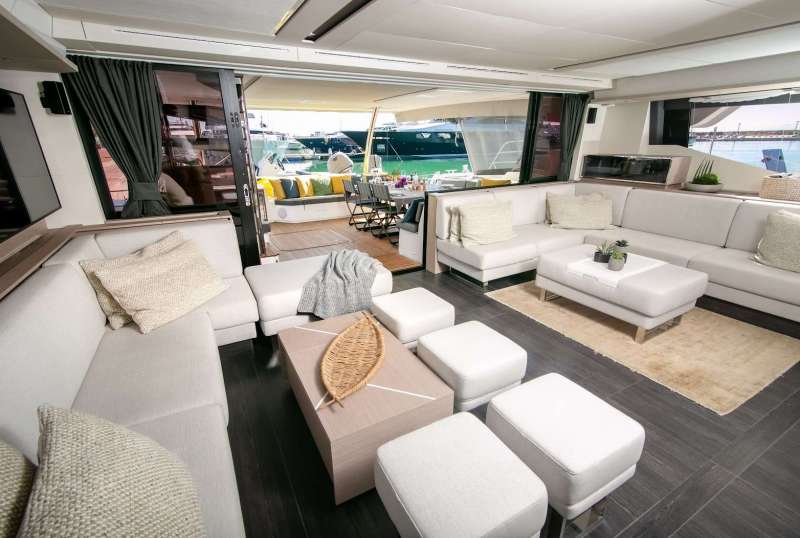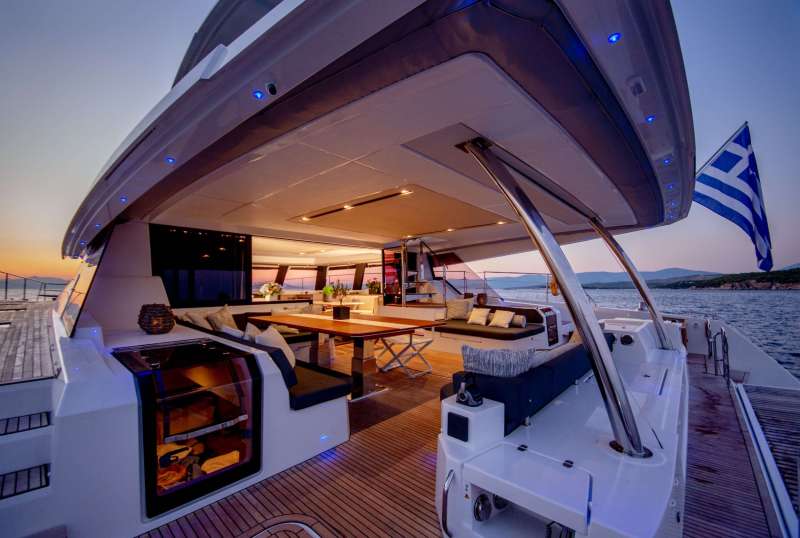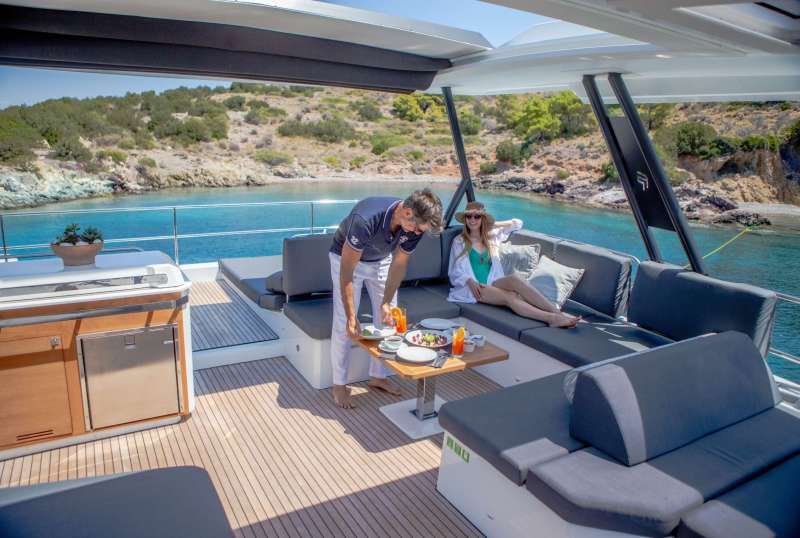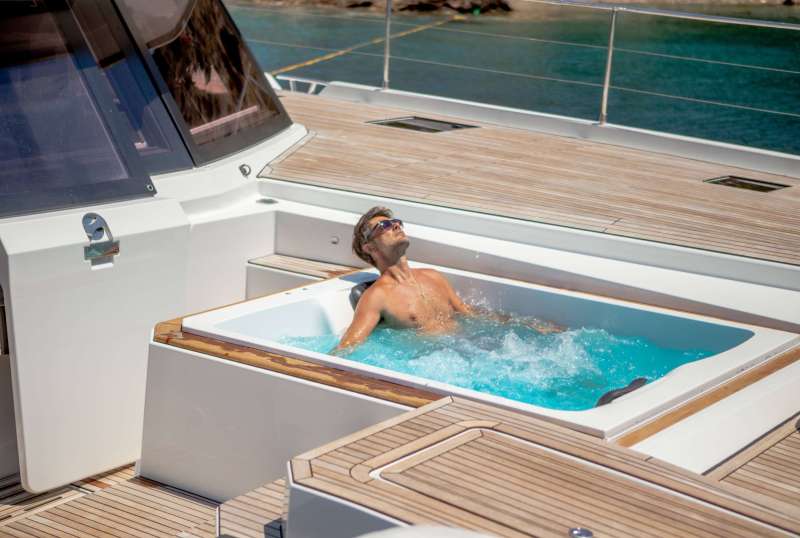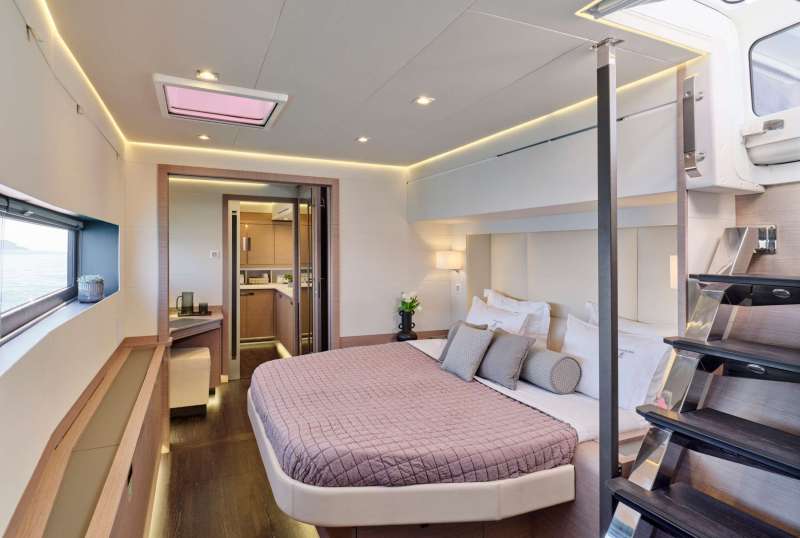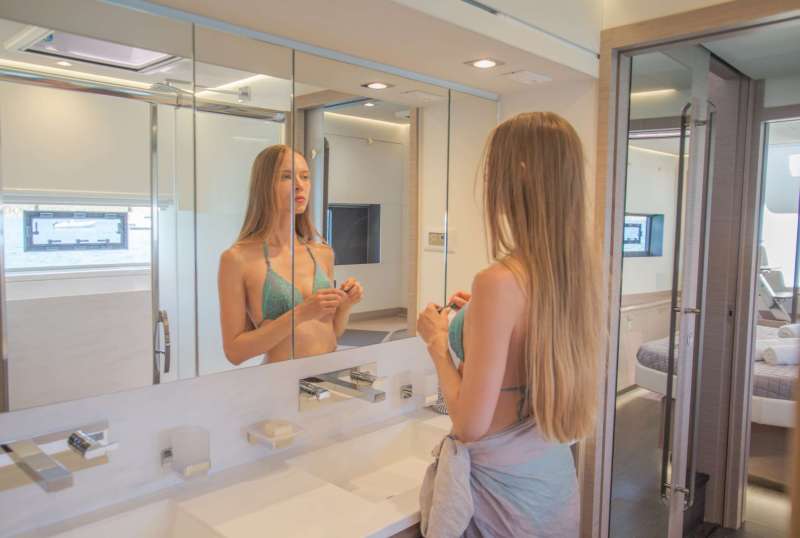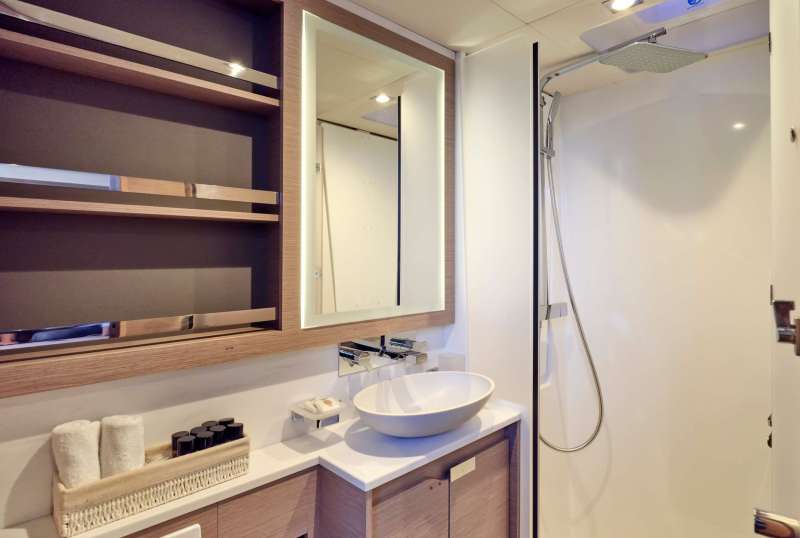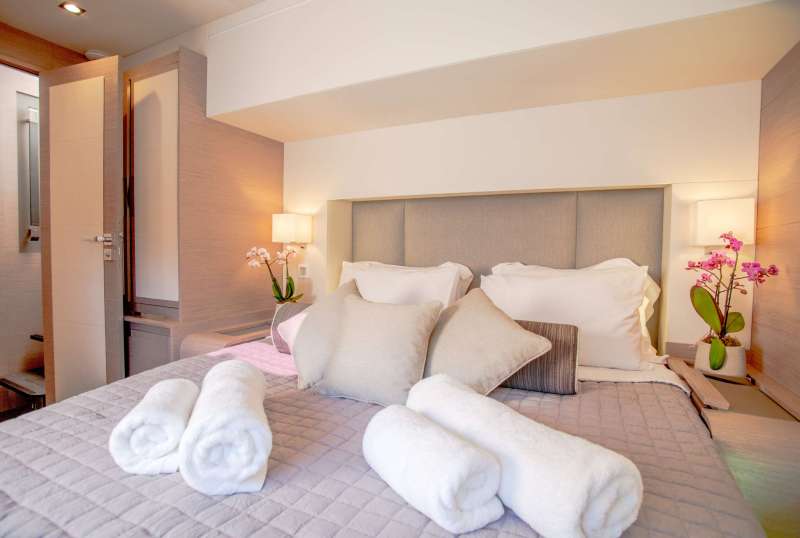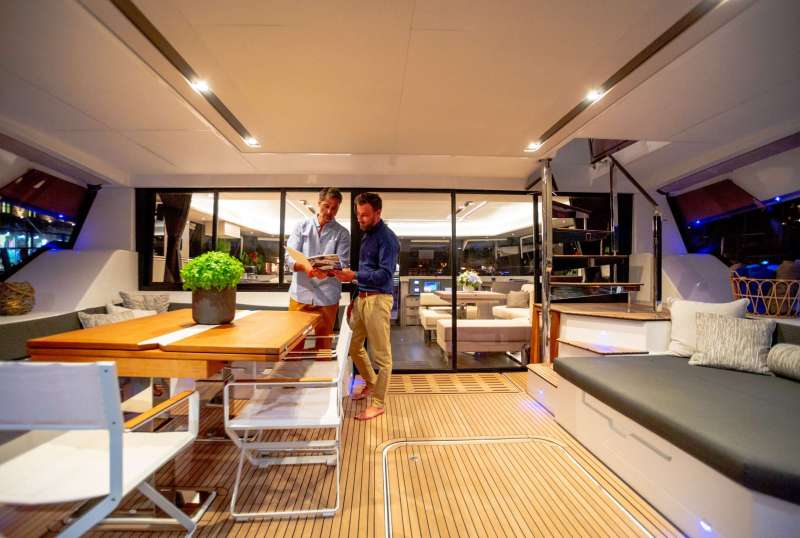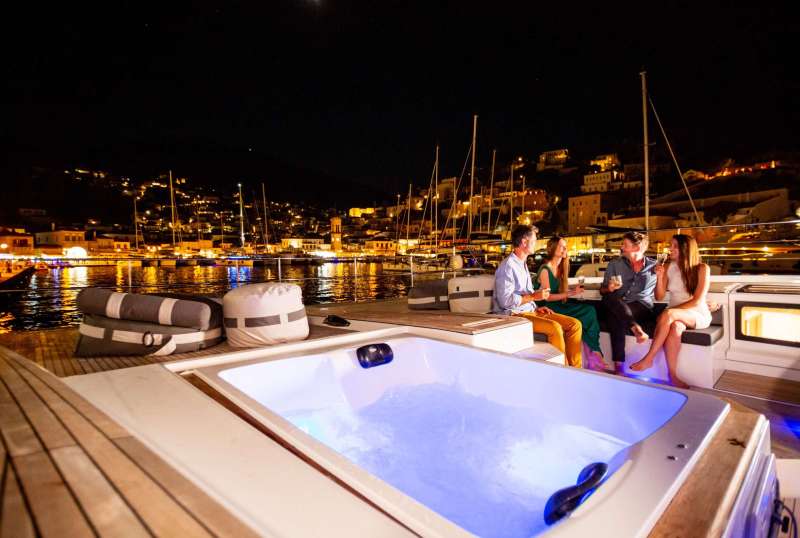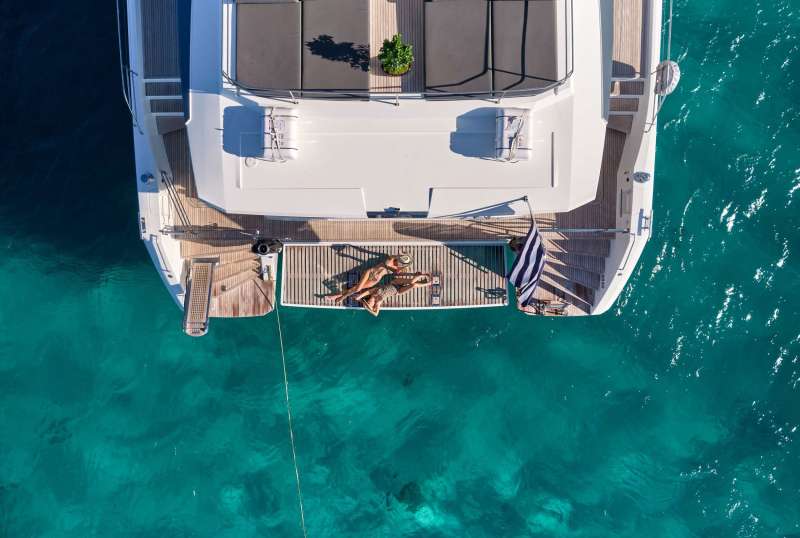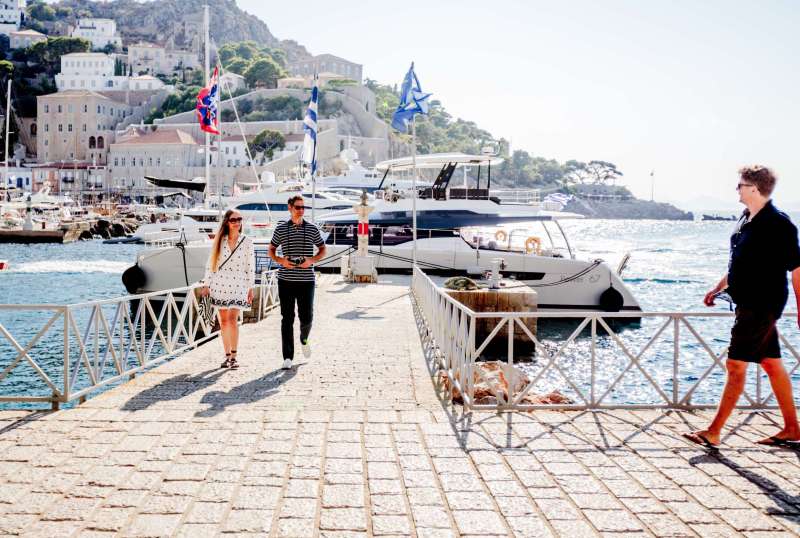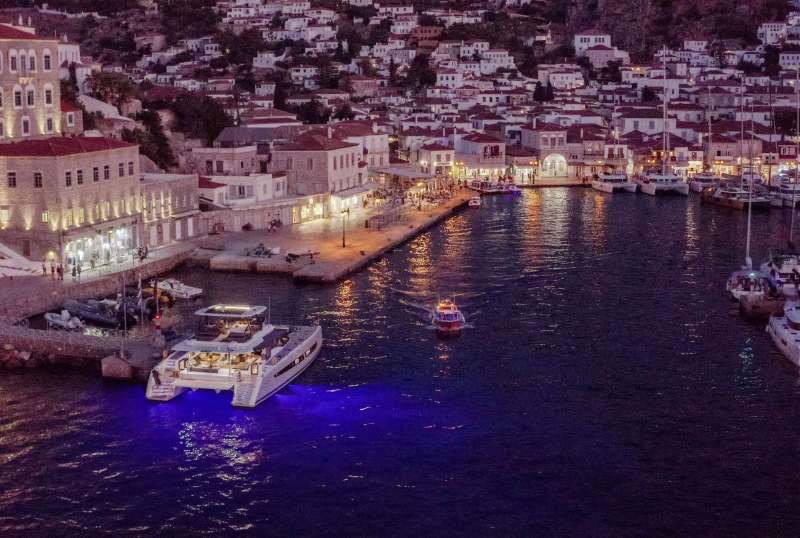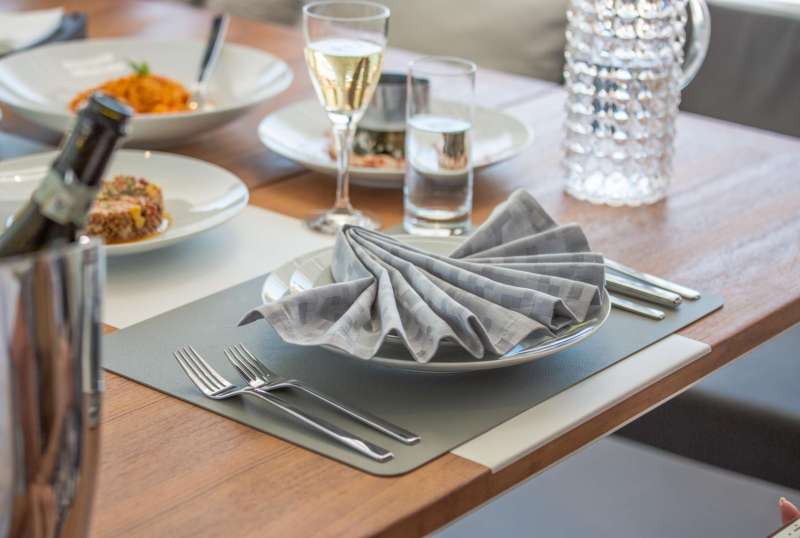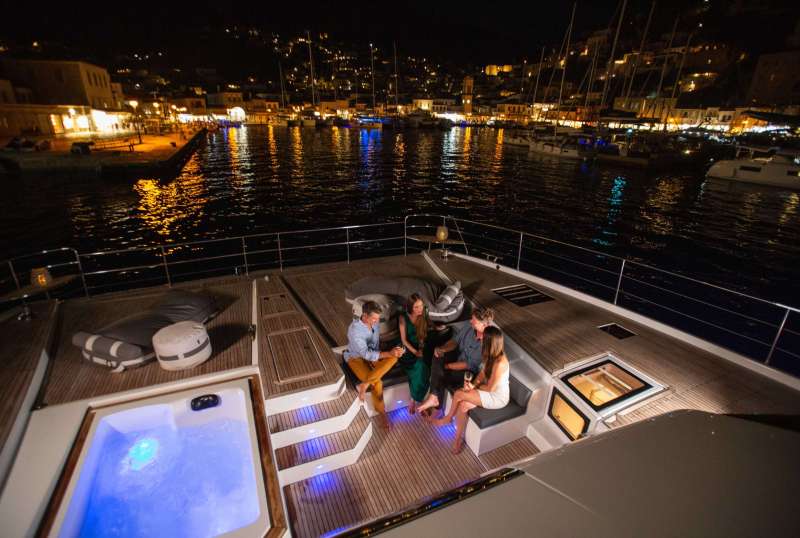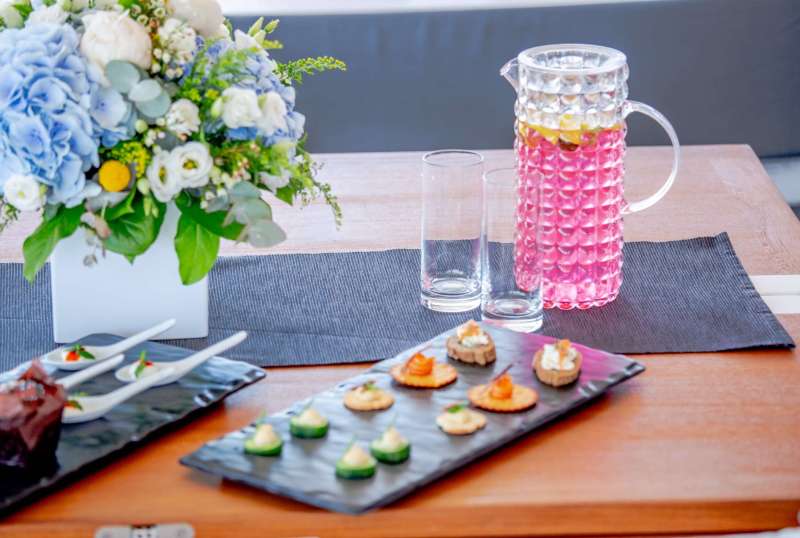 ALENA
From €34,000/week
4 cabins
67 ft
Fountaine Pajot
8 guests
Built: 2023
120 Litres/Hr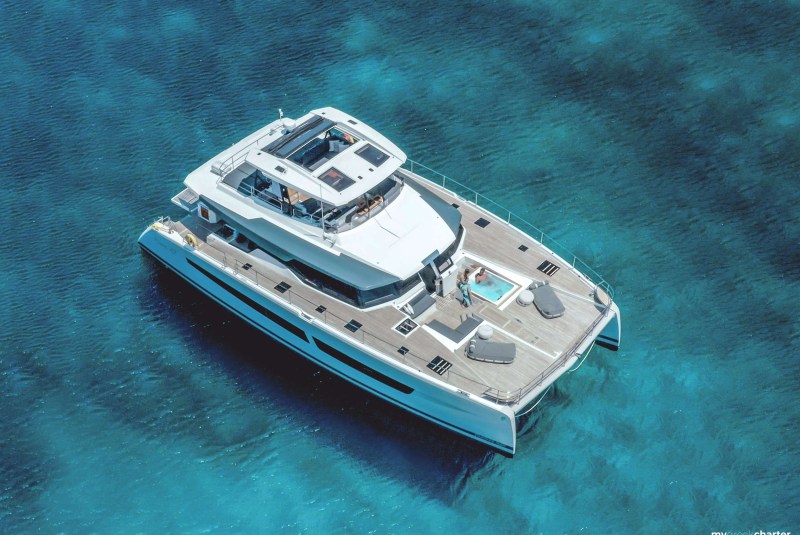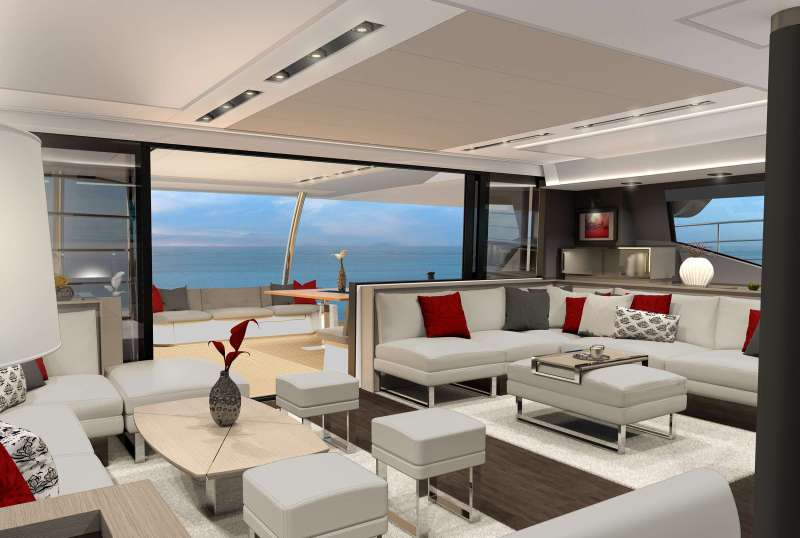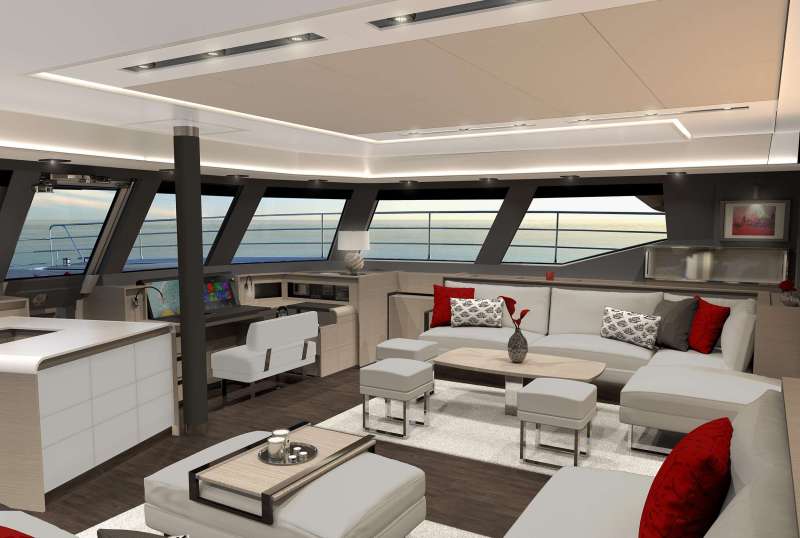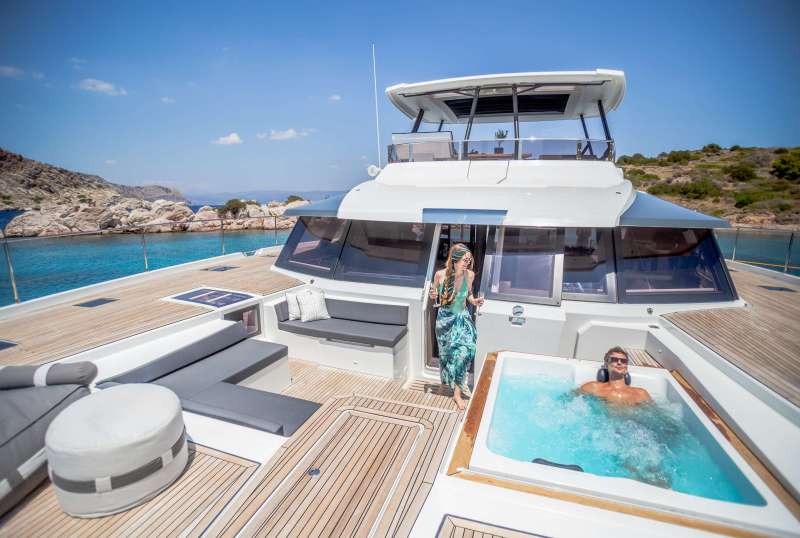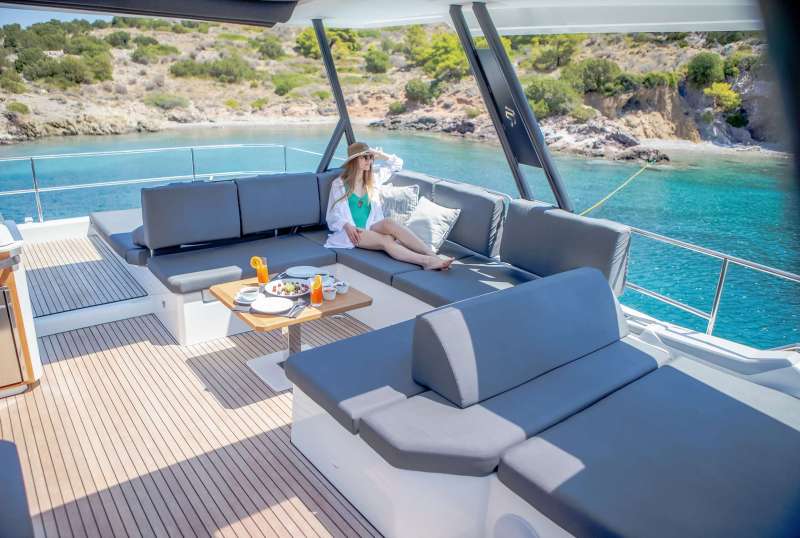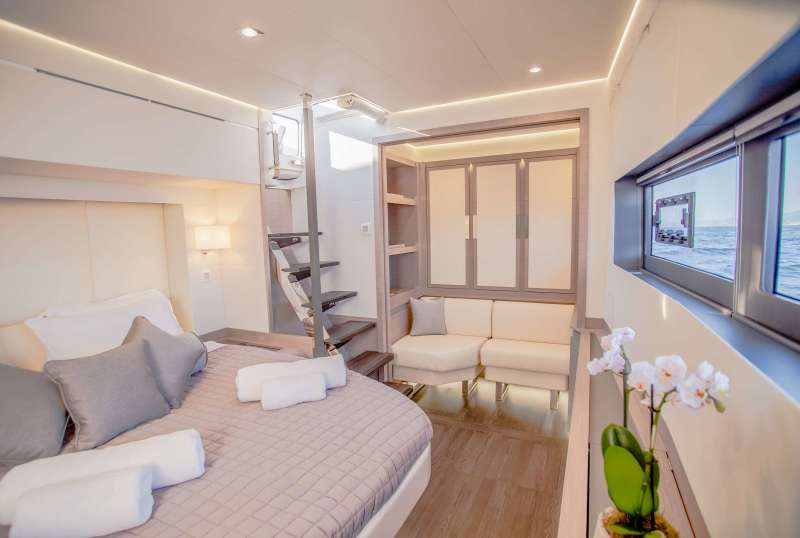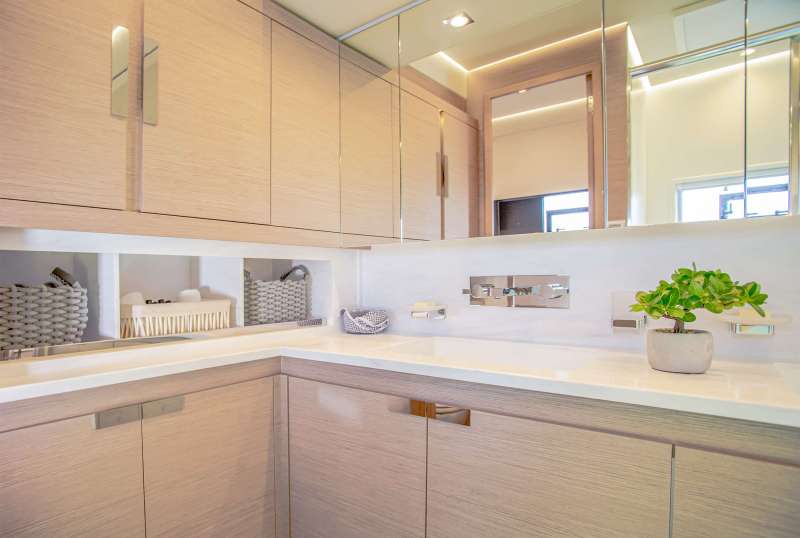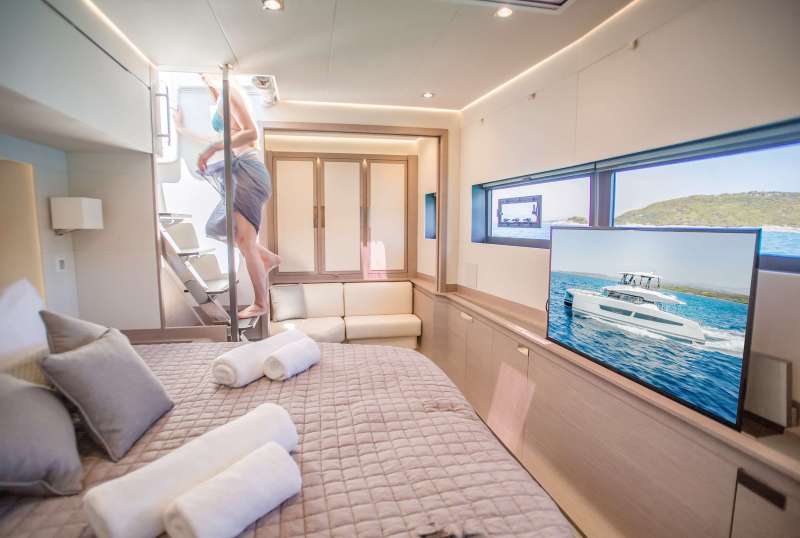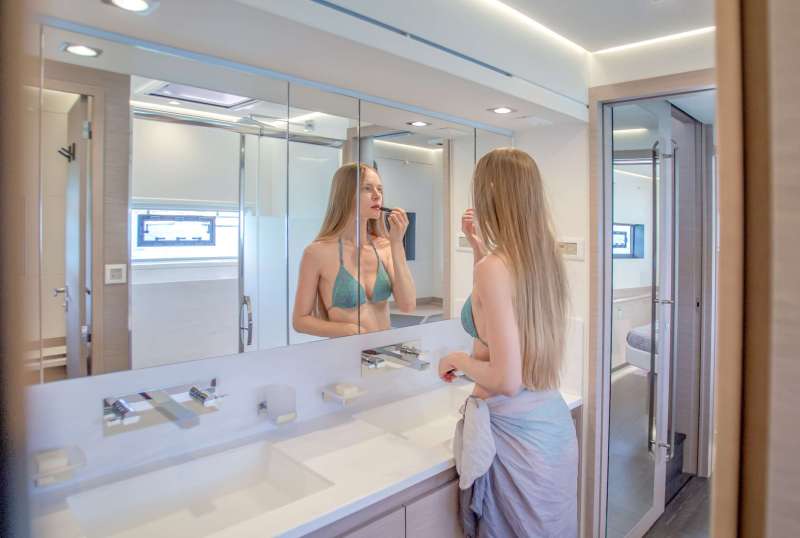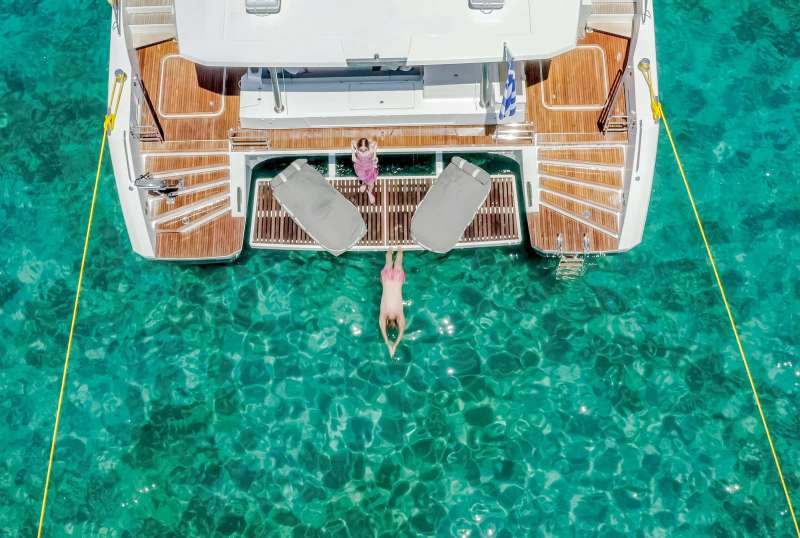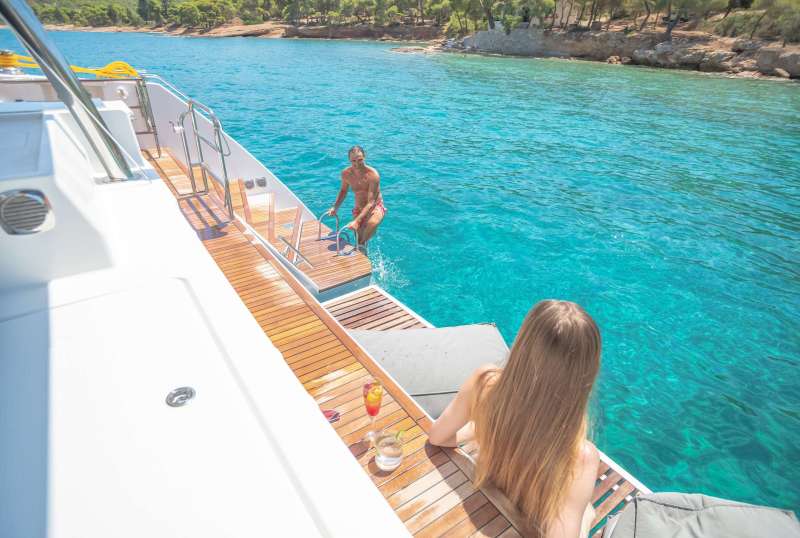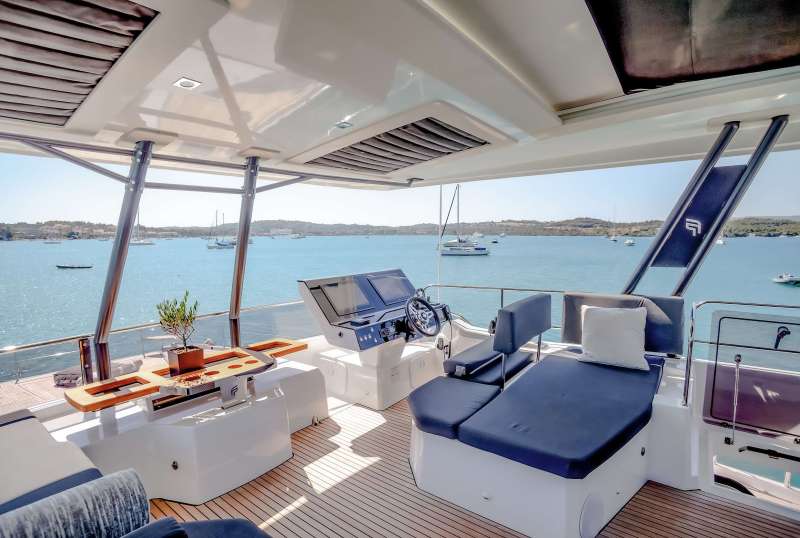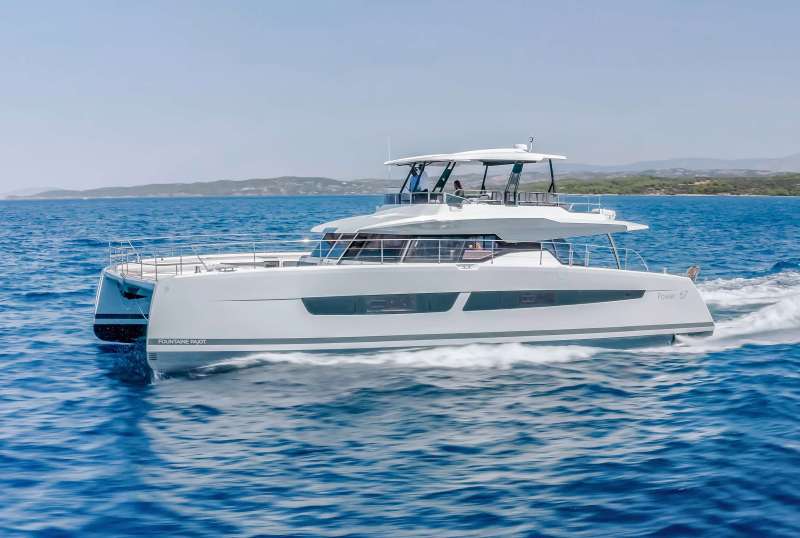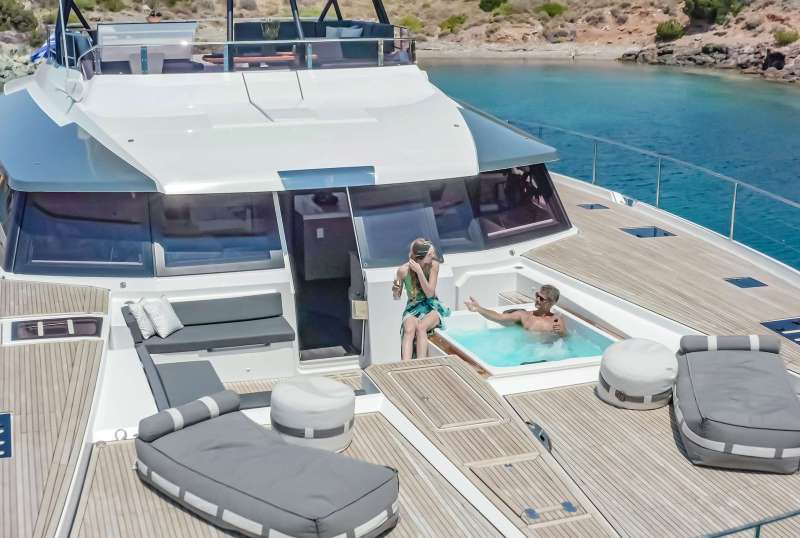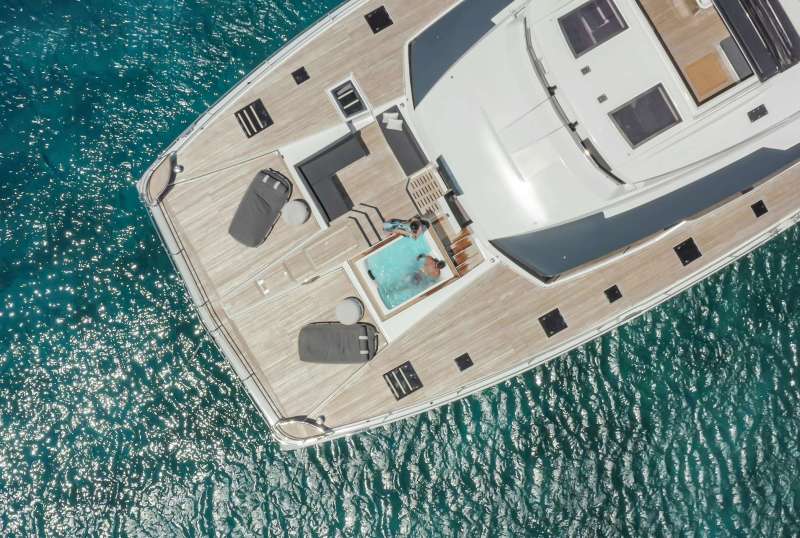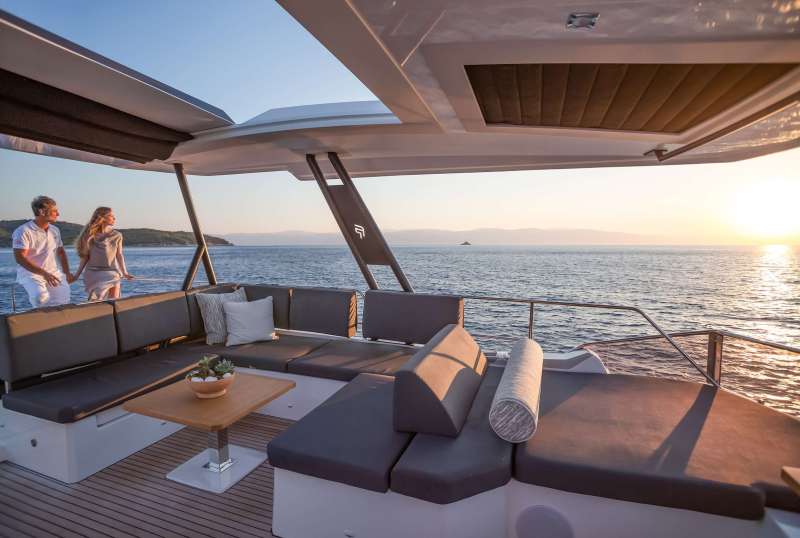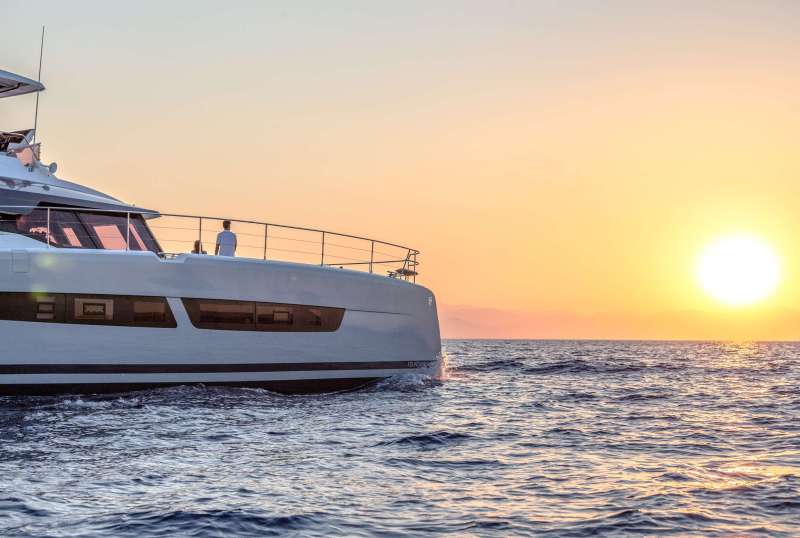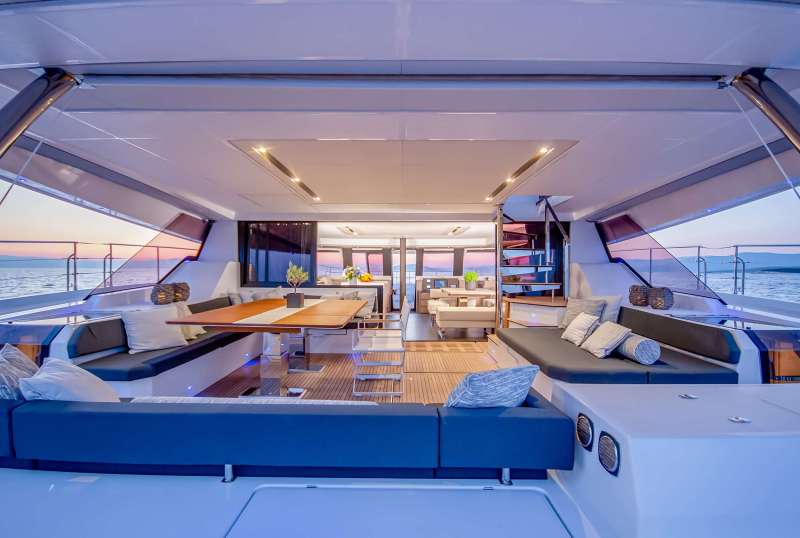 D2
From €33,000/week
4 cabins
67 ft
Fountaine Pajot
8 guests
Built: 2024
160 Litres/Hr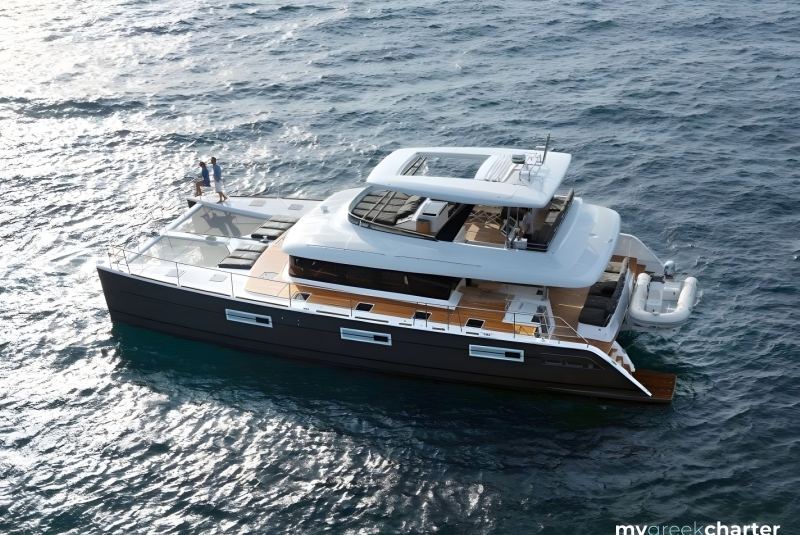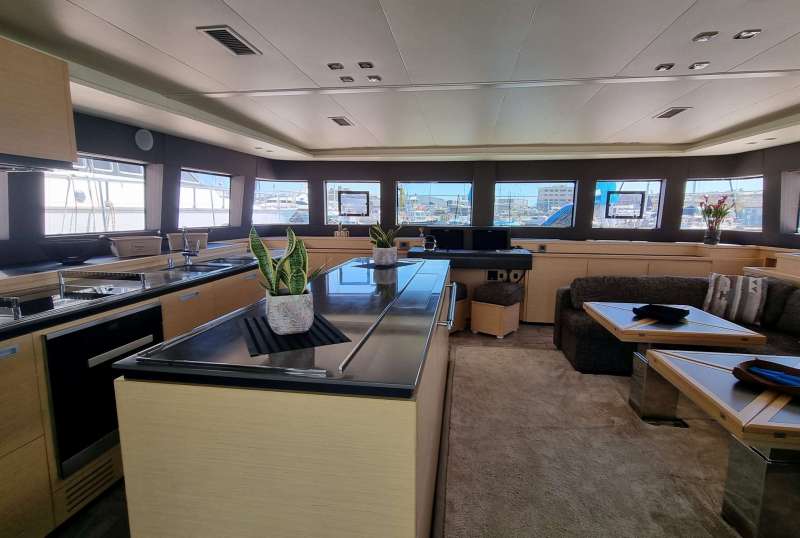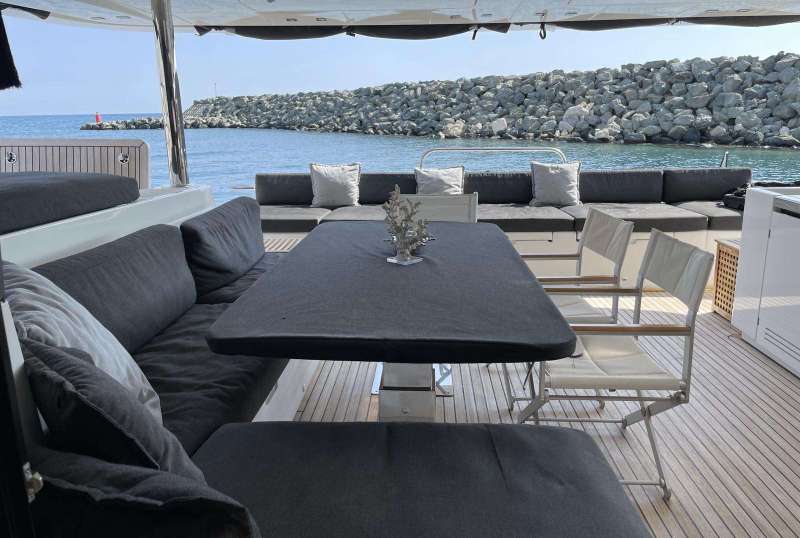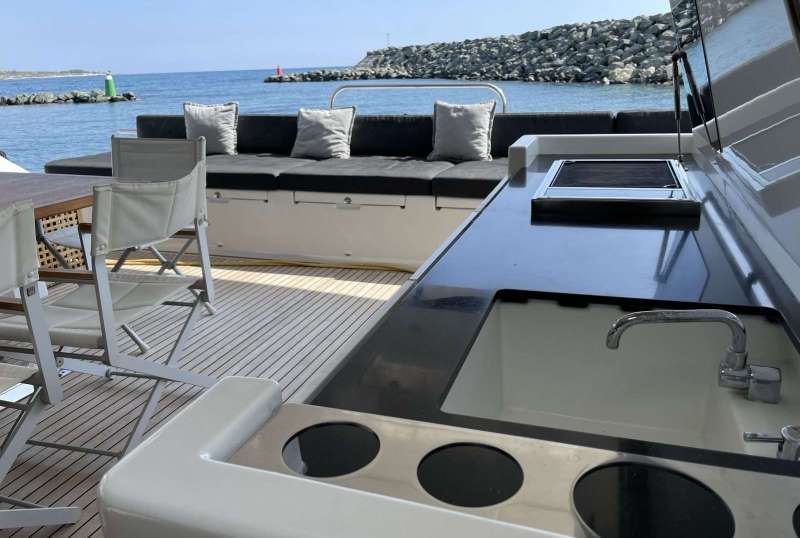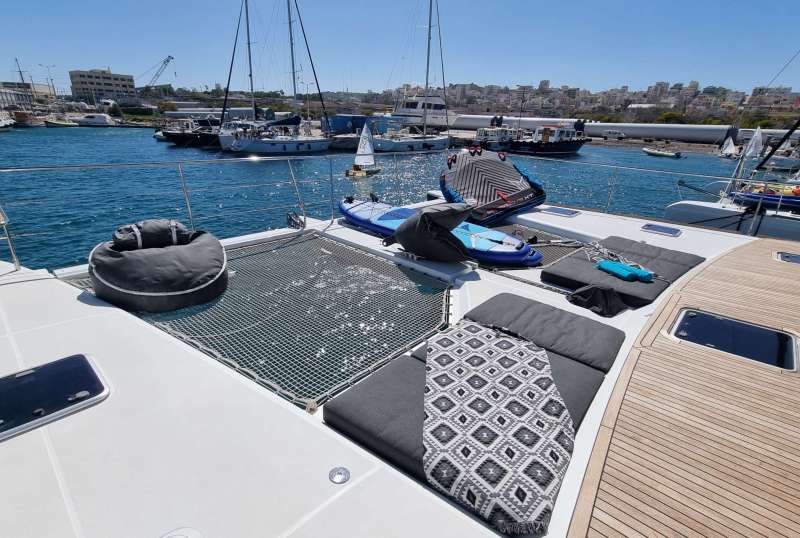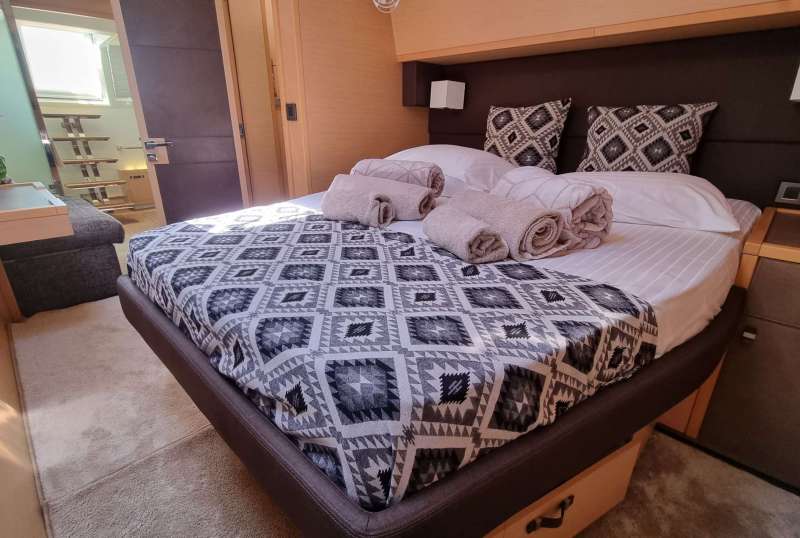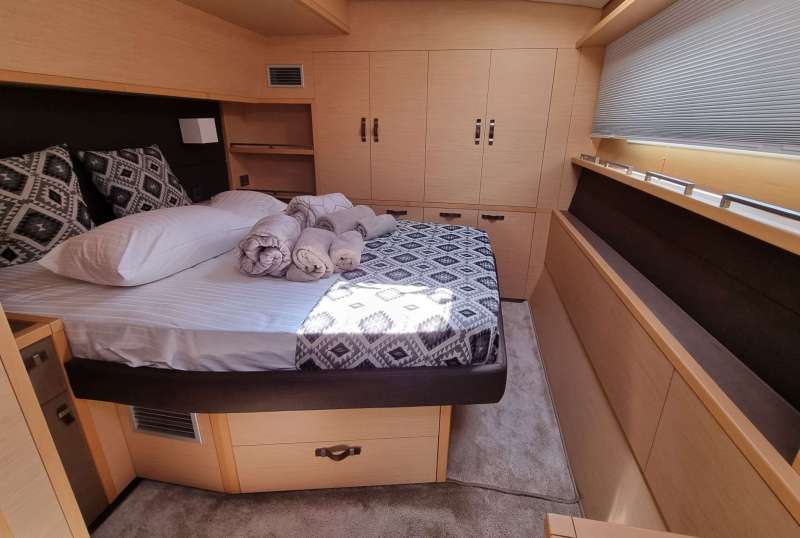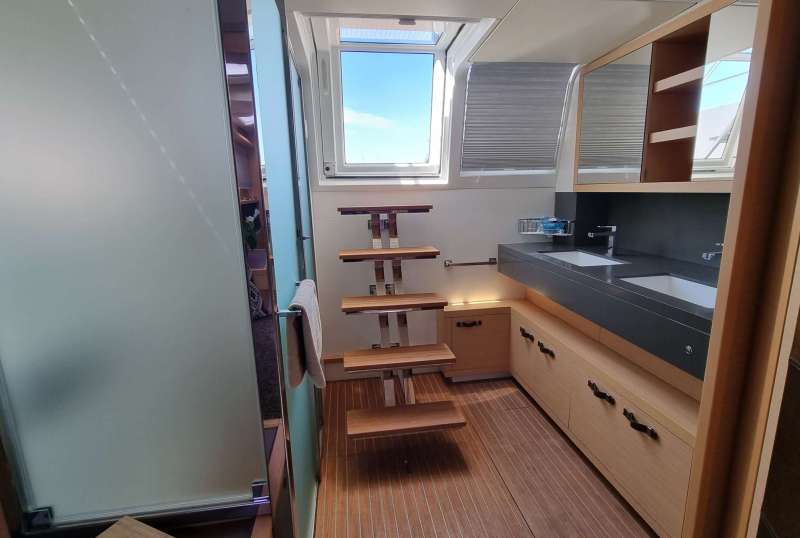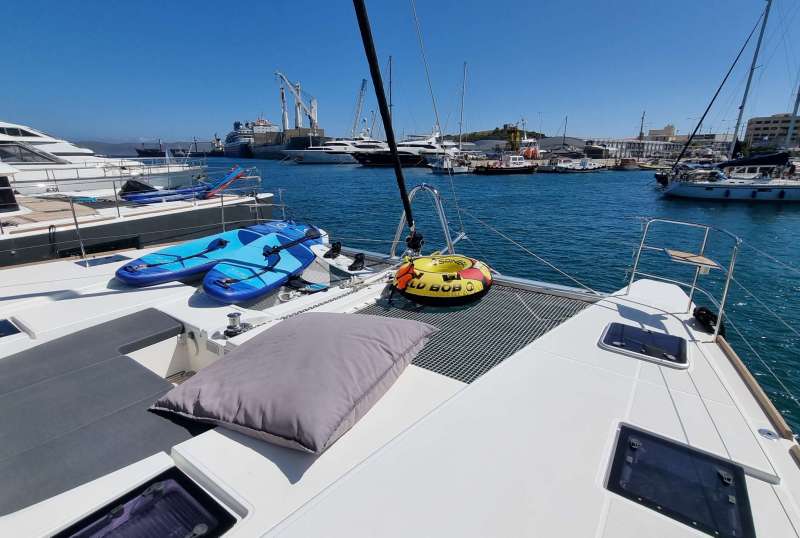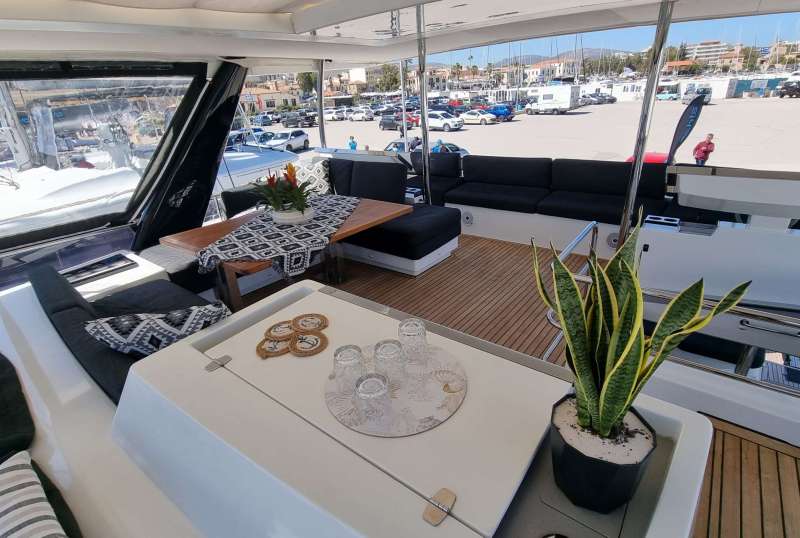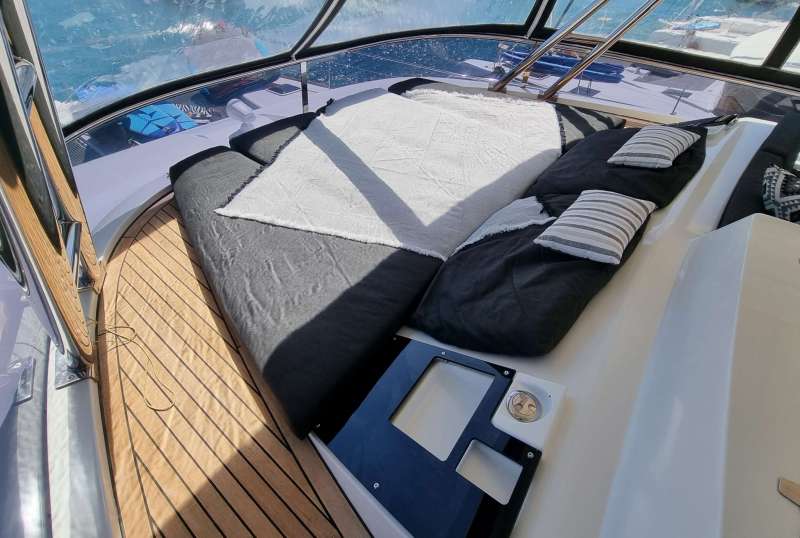 PEARLY GATES
From €28,900/week
4 cabins
63 ft
Lagoon
8 guests
Built: 2016
80 Litres/Hr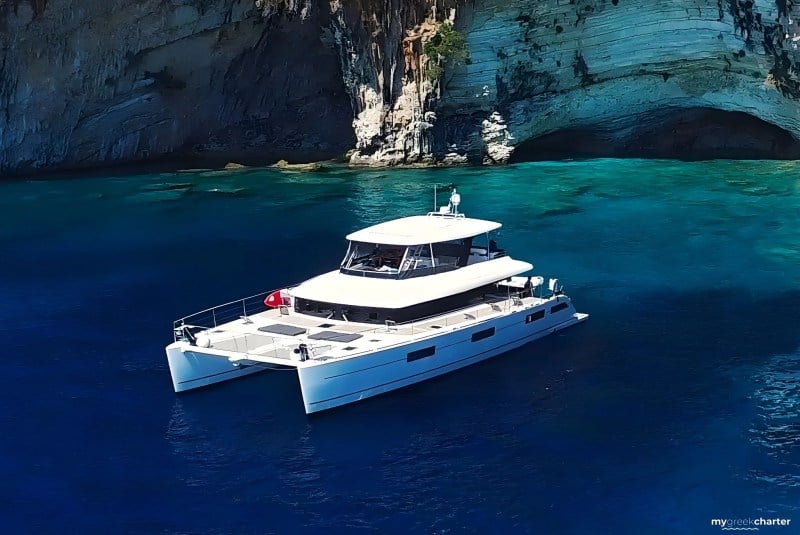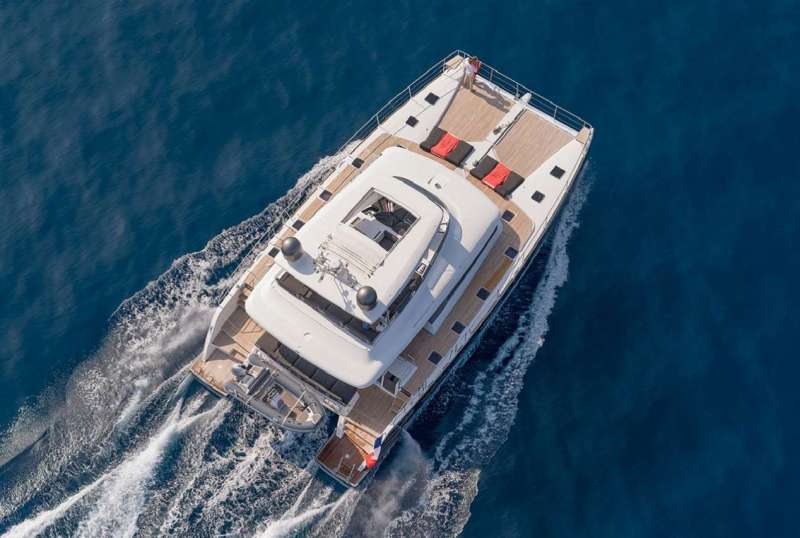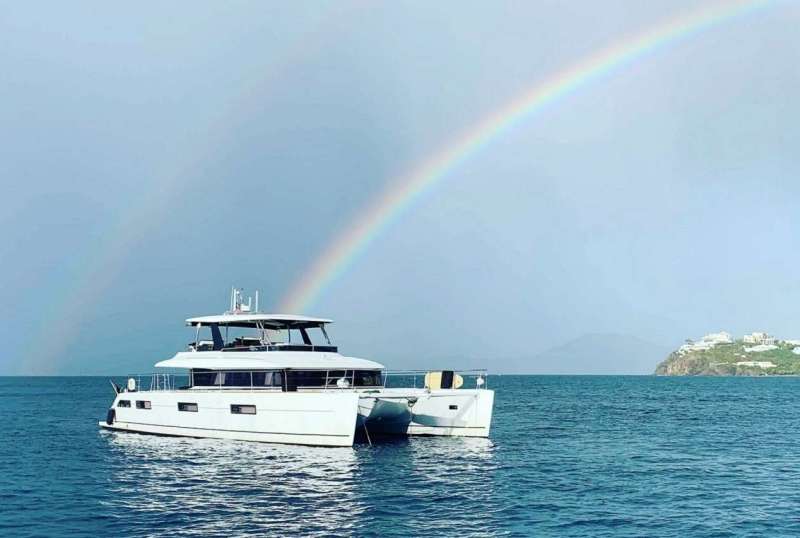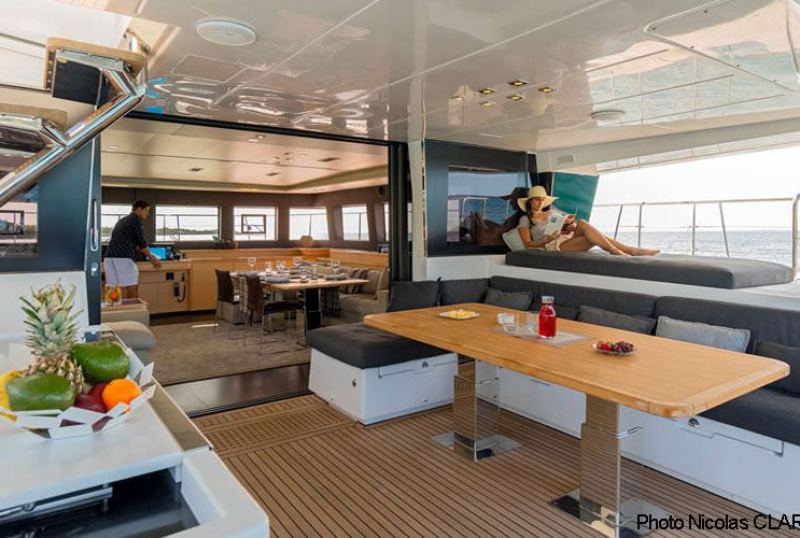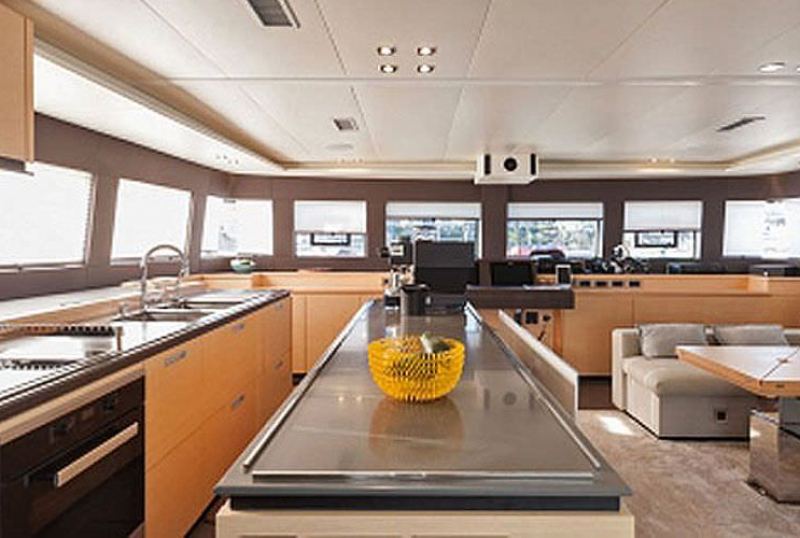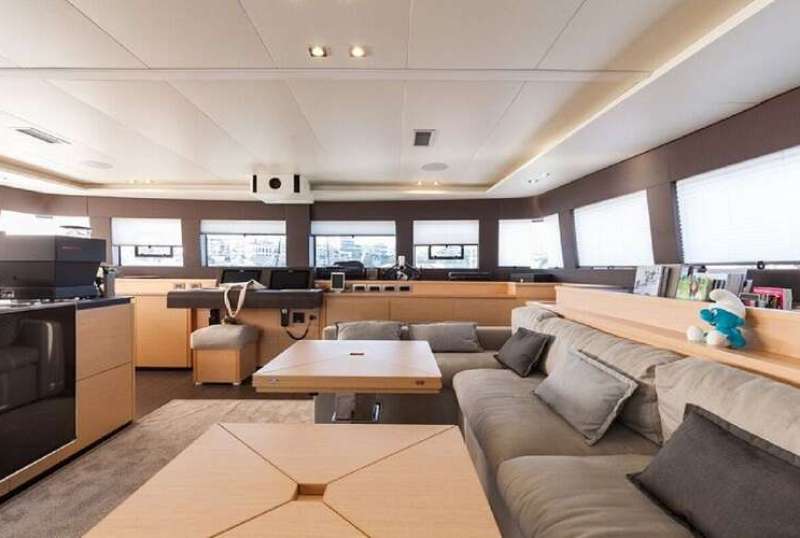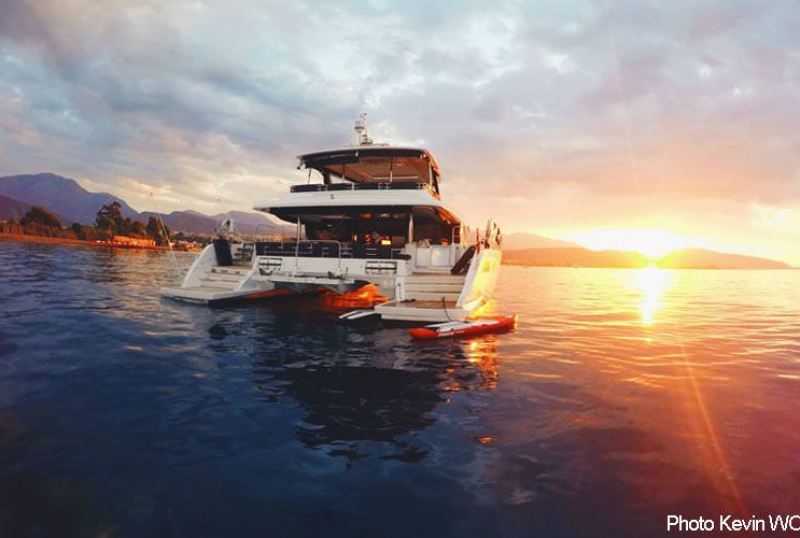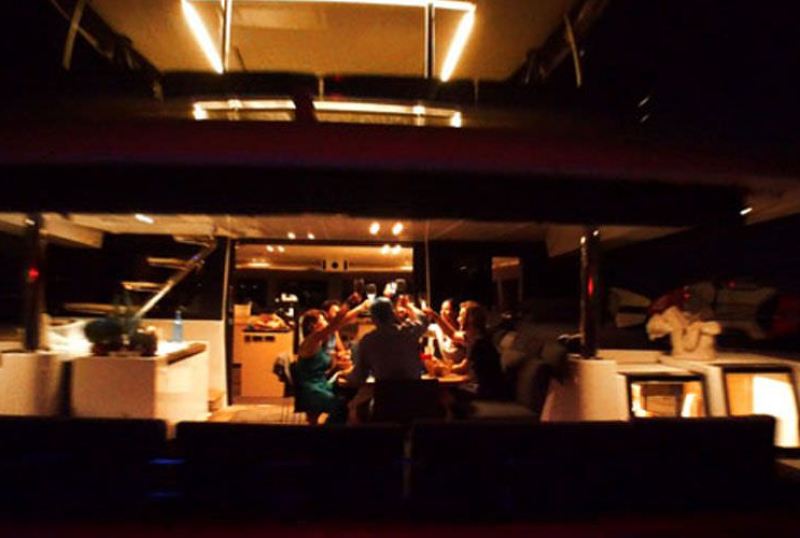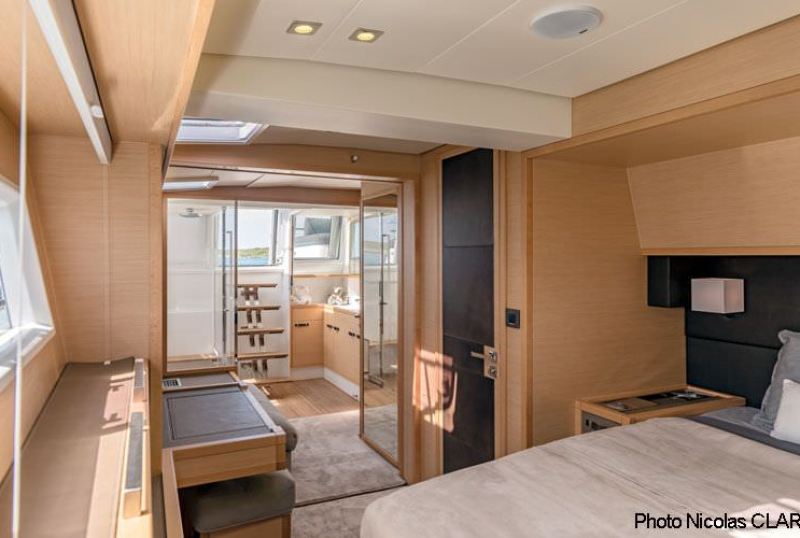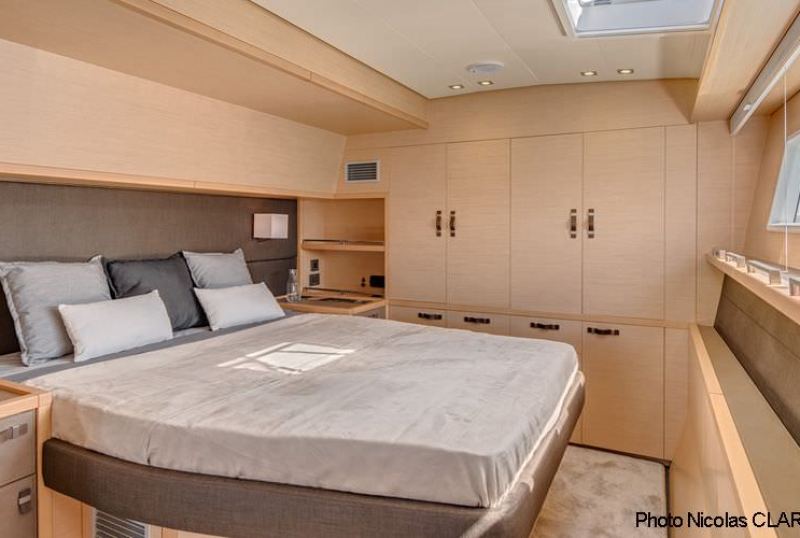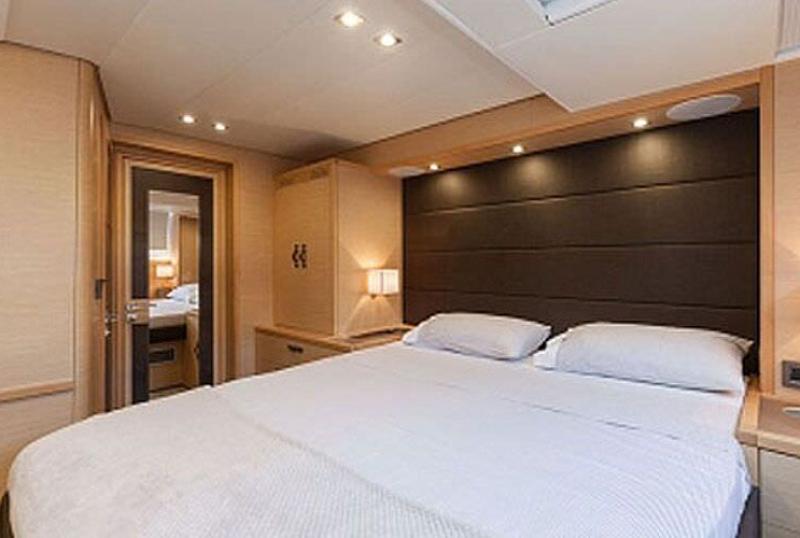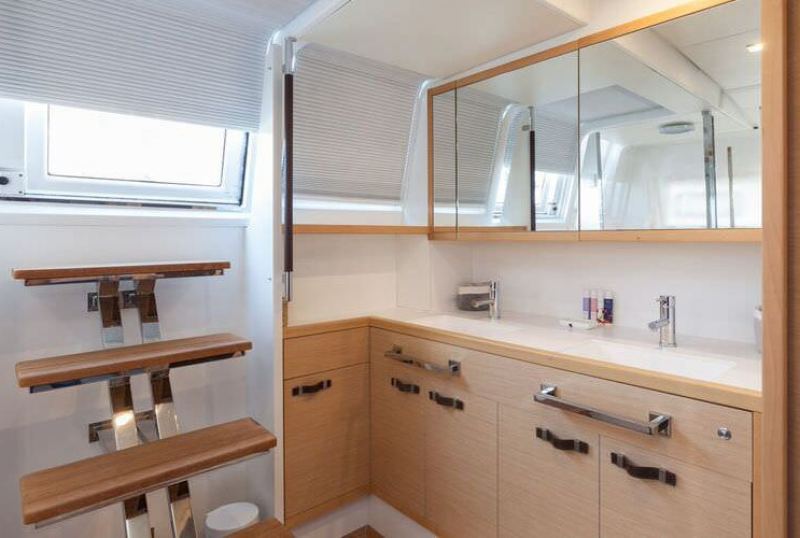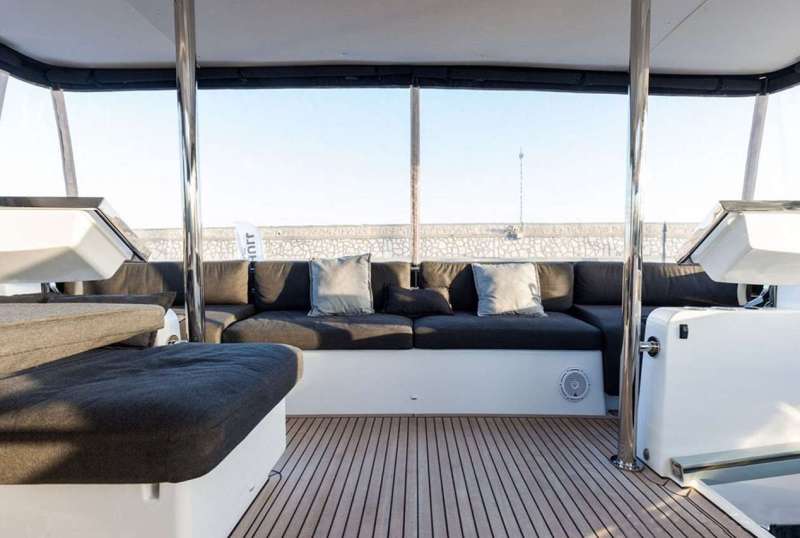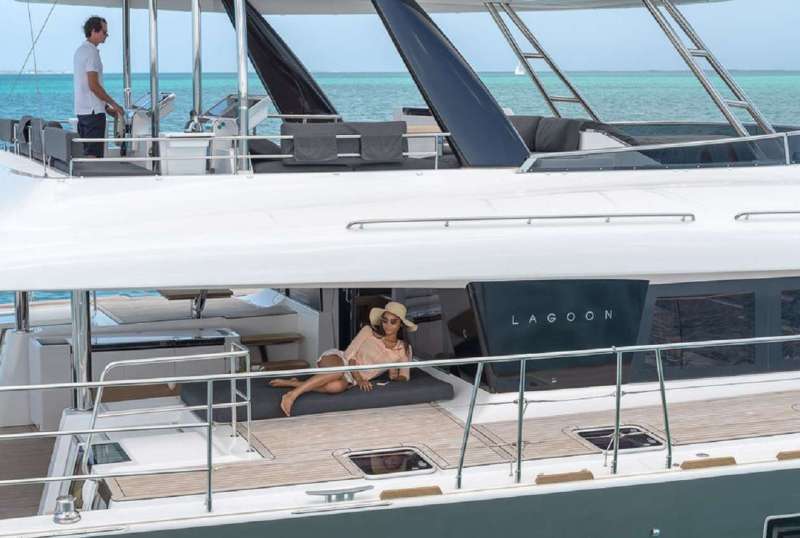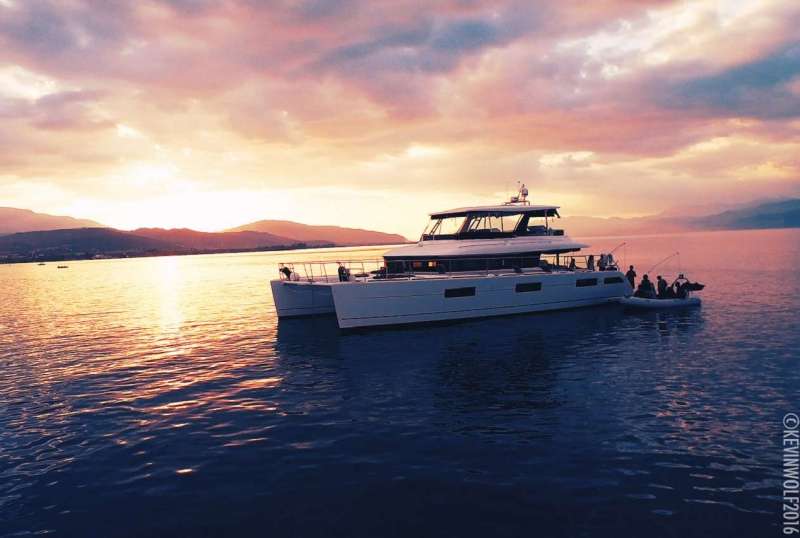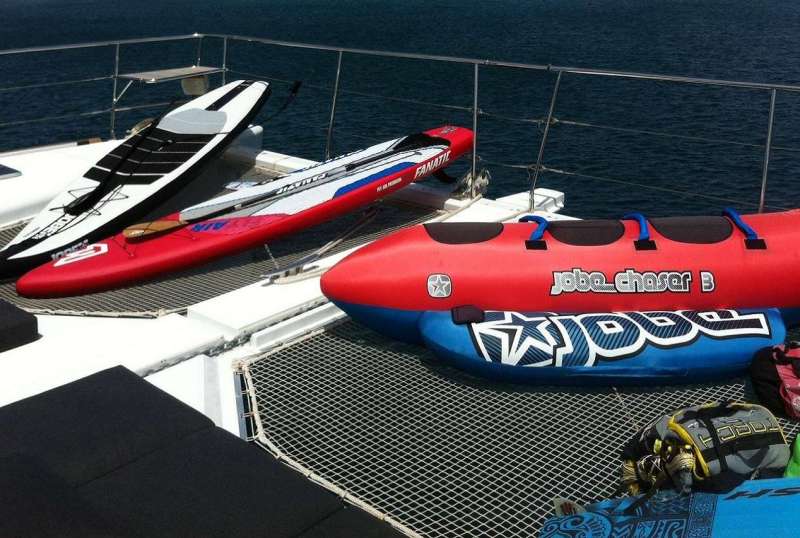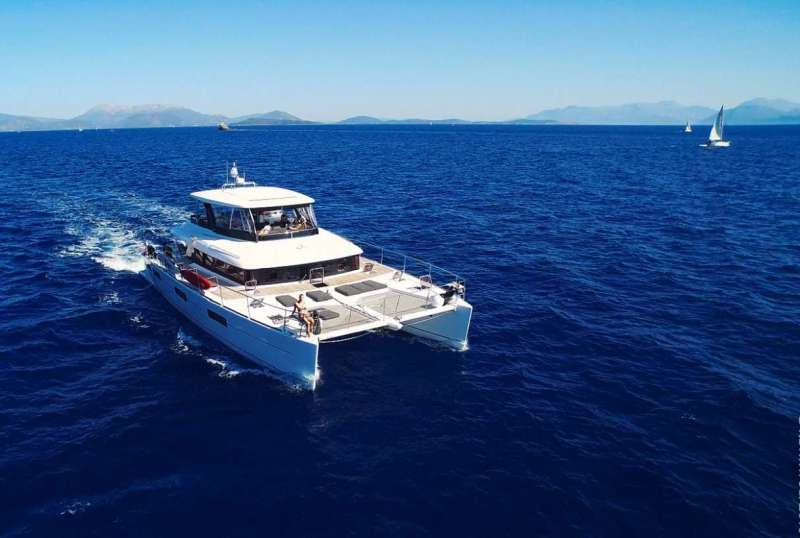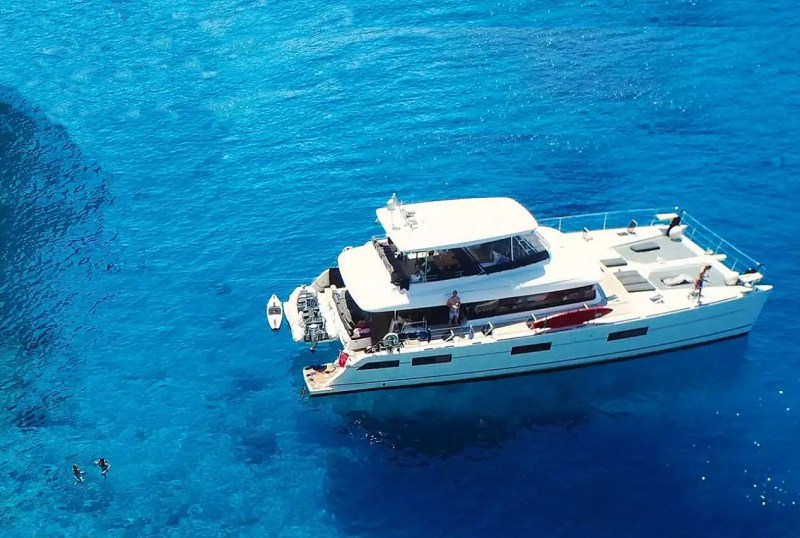 CUTE LITTLE CAT
From €24,000/week
4 cabins
63 ft
Lagoon
8 guests
Built: 2015
10 US Gall/Hr