Catamarans
Sailing Catamaran charters in Greece are a convenient way to have a larger number of guests (up to 12) on a comfortable crewed yacht.

Notice that the distances in Greece are quite long. Since most luxury catamarans are based in Athens (inquire for Mykonos-based catamarans), the ideal itinerary will include the Saronic Islands of Aegina and Hydra for a catamaran charter.

For a Catamaran charter in the Greek islands of Cyclades, especially if you are planning to visit Santorini, we recommend chartering out of Mykonos. Our brokers will find you a Mykonos-based yacht or arrange a delivery for your sailing holiday. Start a chat to tell us what you're looking for in your catamaran charter, we're here for you 24/7!
How to charter crewed catamarans in Greece
Ideally, you'd inquire about a catamaran charter 12 months in advance. WHY? The best catamarans are often fully booked long in advance and it's not unusual to see the key dates booked 2 summers ahead for a Greek Island yacht charter. Inquiring less than 6 months ahead often means that your first choice is unavailable for a crewed catamaran charter Greece or the dates might be off for sailing catamarans or the boat can't make it to the port where you need to get to Greek Islands.

Especially if you're planning to charter the Cyclades (and we recommend you fly into Mykonos international airport to start there), there are many things that need to go exactly right to make it happen – inquire early.
most luxury catamarans are based in Athens (marinas from Piraeus in the west to Saunio in the east).
some catamarans are permanently based in the Cyclades, most have temporary availability
some catamarans are based in the Ionian islands
Best Areas to Charter Catamarans
The best areas to charter catamarans will have small distances between destinations and calm waters. Catamarans are slower than sailboats and motor yachts, that's why they don't like long distances. Don't get me wrong – these catamarans are ready to do an Atlantic crossing – the guests are not. Taking a group of 2 families with young kids who have not chartered before from Athens to Santorini (because why do the additional flight to Mykonos, right?) in August with the Meltemi winds blazing is not the greatest idea for a relaxed sailing catamaran charter. We're happy to provide references for people who insisted, only to regret it as an Indiana Jones type of vacation.

You're afraid there is nothing to see apart from Santorini and Mykonos in the Cyclades Islands? Let Peter show you these assorted charter locations in the Saronic Gulf in the video below…
My Greek Odyssey - Epidavros
The Saronic Gulf is perfect for first-time charterers – 2 to 4 hours cruise between islands outside of the Meltemi winds, fantastic locations, and things to do like the pistachios of Aegina, walking the old town of Poros or snorkeling the Sunken City of Ancient Epidaurus.

Second up are the Cyclades Islands – still perfectly doable on a 7-day crewed catamaran charter, especially if you plan on starting in the actual Cyclades instead of "taxiing" there from Athens – the captain is in a great position to account for the weather (instead of having to cross large distances) and provide a pleasurable yacht charter either hitting the hot spots – windmills of Mykonos (or it's vibrant night clubs), the sights of the city of Thira on Santorini, the ancient Delos – or the hidden gems – like the forgotten island of Anafi (get a taste in the Anafiotika quarter in Athens).
Is the Cyclades Islands a great area for a catamaran charter?
Yes and no – if planned well but without commitment, a catamaran charter in the Cyclades can be a relaxing and pleasurable experience in the Aegean sea. If you're an exact planner, it is wise to avoid it.

Chartering a yacht charter is subject to elements – if the weather is bad, the port authority bans all the yachts to depart (usually just the motor yachts, but do you really want to be out there?). That happens in some areas more than in others, it does happen in the Cyclades Islands. We've had experiences where a stubborn travel agent (yes, we cooperate with travel agents on the condition we're taken seriously) has booked activities on a rigid itinerary – one that wind was not favorable in the Greek Islands. Horse ride on Siros, dinner reservation in Skorpios on Mykonos, wine tasting on Santorini starting at 9 am sharp on a Saturday morning – you need Poseidon's blessing to commit to that…

A good broker and a good captain will list your preferred activities and pre-arrange them on a confirmation basis. More with motor yachts, but increasingly more with large catamaran charter – we have forged relationships with attractions, restaurants, and activity providers to the point where we can get you to stuff you did not know existed – would you like to have a private dinner in an ancient ruin? Would you like to have a famous singer show up at your birthday party at Mykonos? Contact us.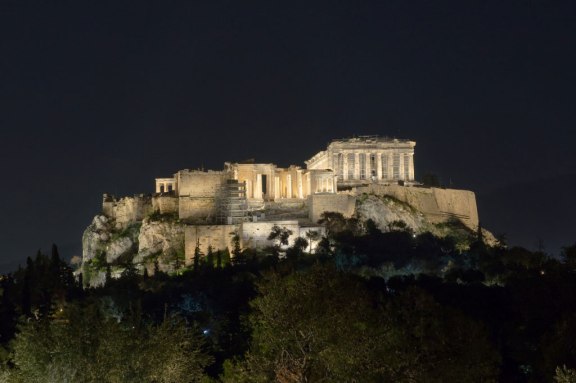 Advantages of chartering a crewed catamaran in Greece
lower consumption compared to motor yachts
lower cost, especially for catamarans under 50 ft
shallow draft – you can get quite close to secluded beaches and white sands with a catamaran charter
access to the dock – especially in high season, bigger yachts might need to stay out of the harbor and access via a dinghy
captain + stewardess still a dominant way (keeps the costs down), bigger – motor yacht like luxury catamarans are on the rise (with more crew)
gratuity – a 10% gratuity paid after the Catamaran charter is considered completely satisfactory in Greece. Compare that to the (up to) 25% mandatory gratuity that is increasingly more often being demanded in escrow pre-charter in the Caribbean or the Bahamas.
use of water toys and water sports – rules are more relaxed and definitely less enforced compared to France or Italy – it's not the same if you get on a jetski in a secluded bay on Iraklia or in the overcrowded Gulf of St Tropez.
Disadvantages of chartering a catamaran in Greece
low speed mandating a limited itinerary or a lot of sailing hours – not unusual for a catamaran charter to move before sunrise to break it up. Can be mitigated by starting in the destination – Mykonos, Santorini, Lefkada (Ionian), Patmos or Ikaria (Dodecanese), Skiathos (Sporades – Mamma Mia Islands)
smaller crew – used to be 2 crew members, now growing (it's both a positive and a negative) as per your price sensitivity. Compared to the Caribbean – there are more options
vertical layout– 2 or 3 decks on a horizontally constrained area
Catamarans vs Motor Yachts
This text will not age well – in 2020, the average length of a crewed catamaran was 45 feet. Given a crazy expansion of the crewed catamaran fleet (demanding a whole new boat show to accommodate this segment starting in 2023), the catamarans are getting closer to the motor yachts. The average size of a new catamaran charter in 2023 is 67 feet, there are few additions to the fleet of 40-60 range. If you're looking to get a recent Lagoon 45 catamaran sailing charter with crew, inquire early.

Especially the 60+ power catamarans with a jacuzzi intersect with the below 100 feet motor yachts (some without a jacuzzi).

That being said – the same is true – power catamarans will generally have a lower consumption with comparable deck space at the expense of speed. Catamaran charter will be able to get closer to the beach and will get to marinas easier than a huge motor yacht that had a change of itinerary and is looking for a last-minute spot on the dock (and will probably anchor out, hailing the guests from shore with a dinghy).

With the deck space being comparable in Catamaran Charter- the choice is yours – are you looking for a wider deck that's arguably more casual for a group to sit down (a square will accommodate the group better than a rectangle as it forms a circle with larger radius), or are you looking to have a bottle of something really nice served to you on the aft deck of a Ferretti motor yacht?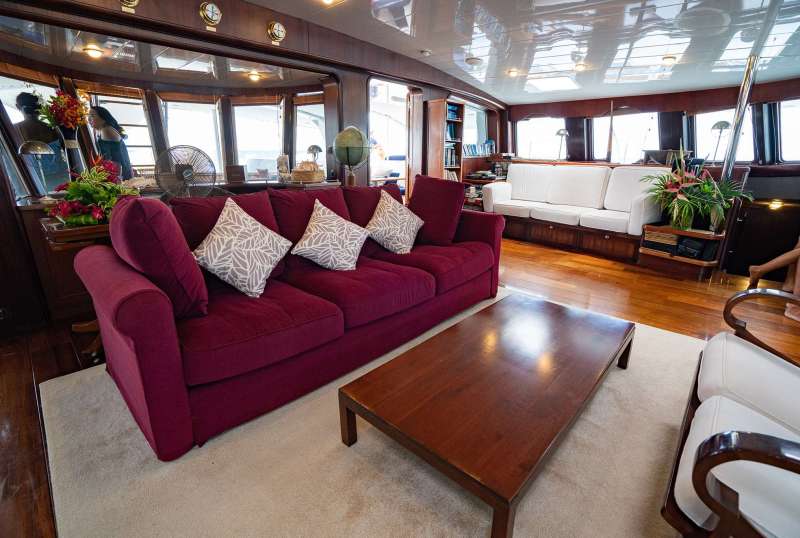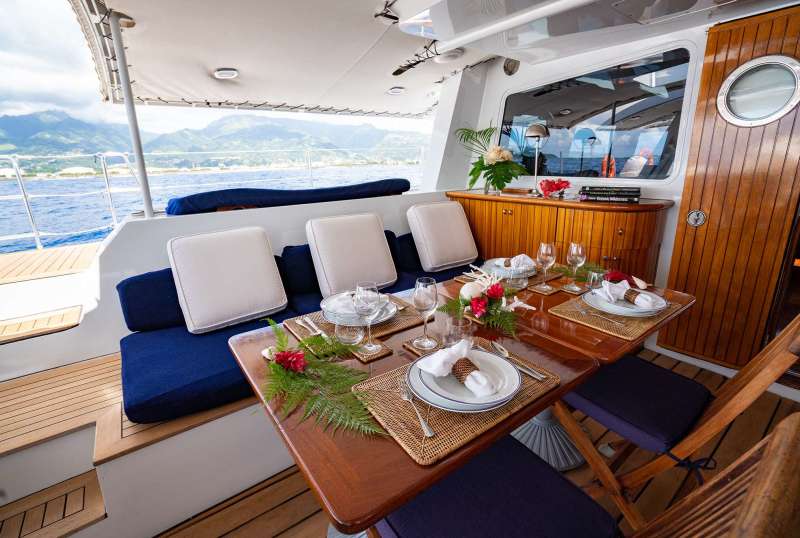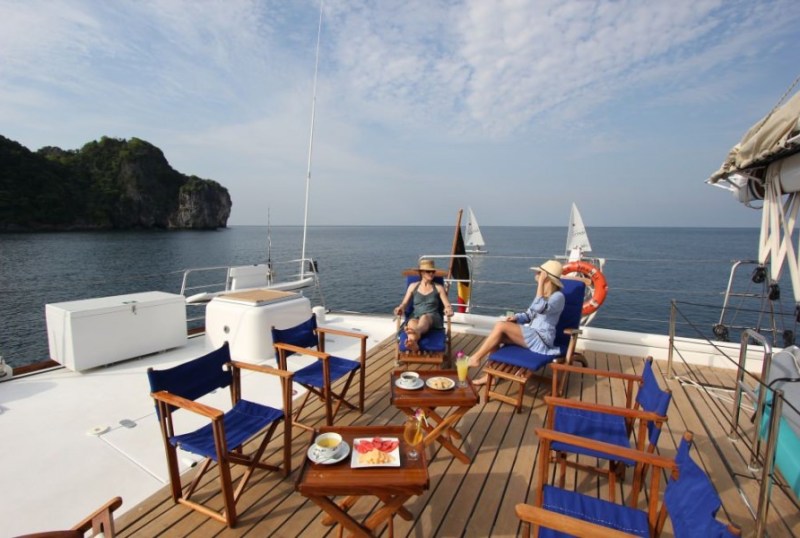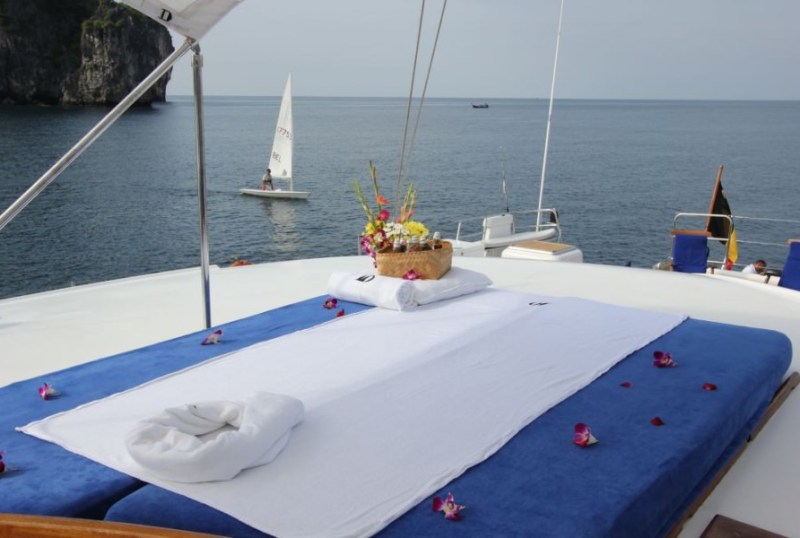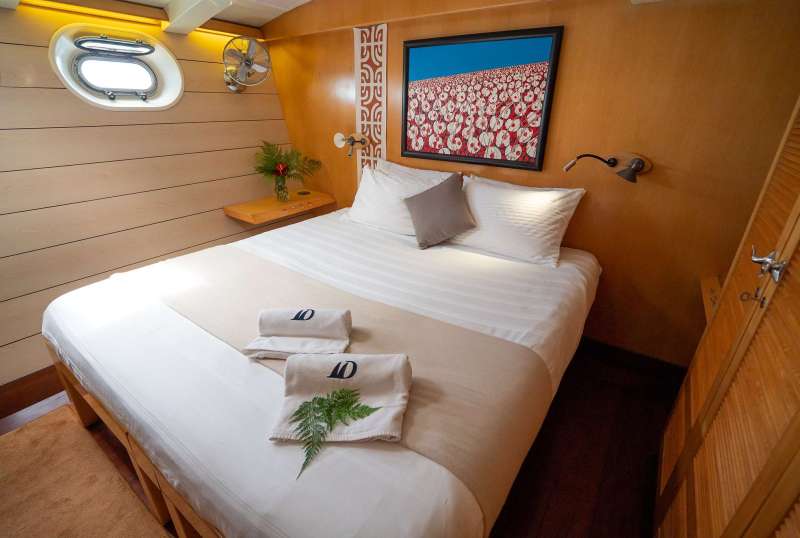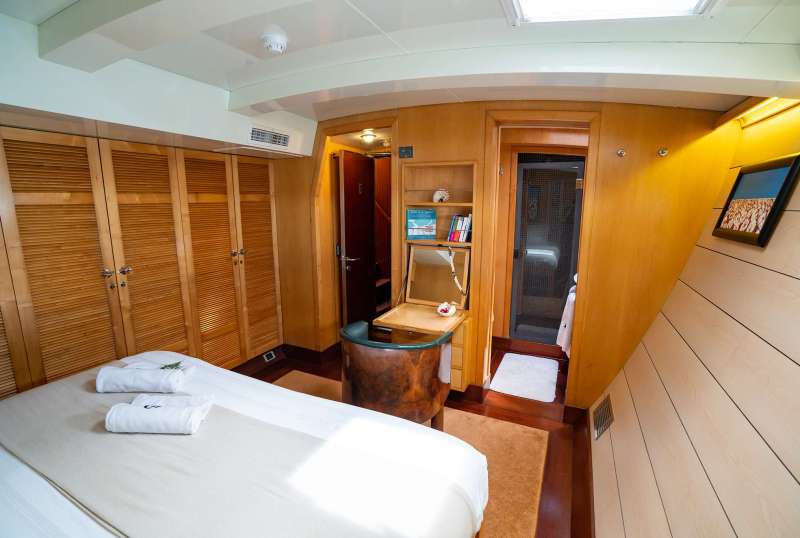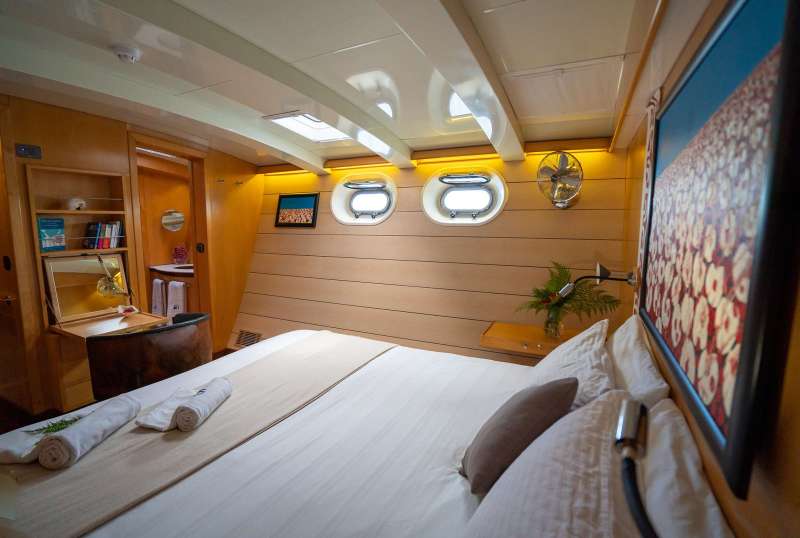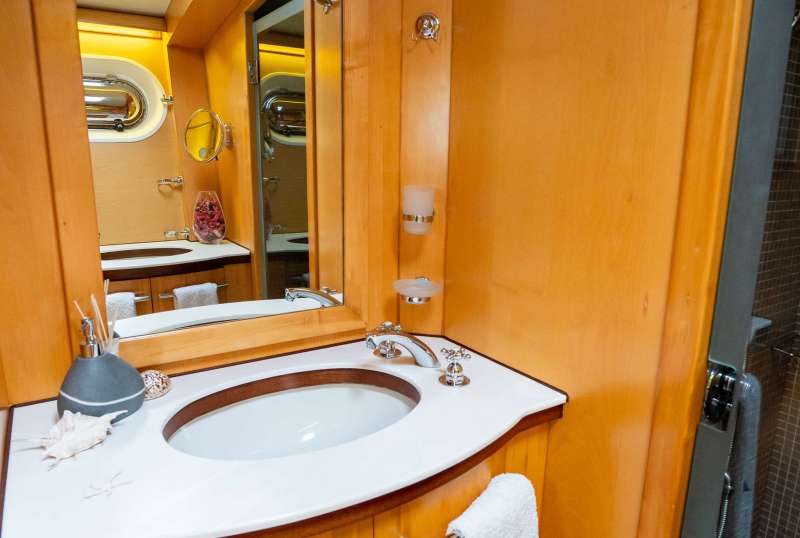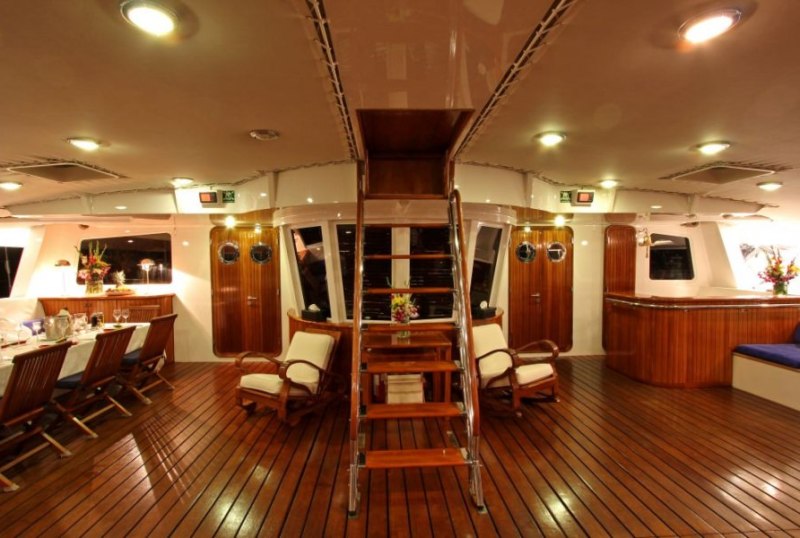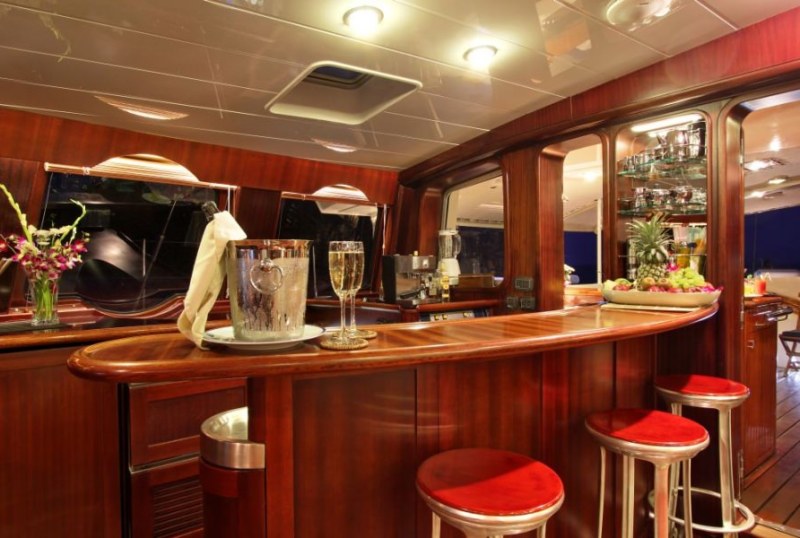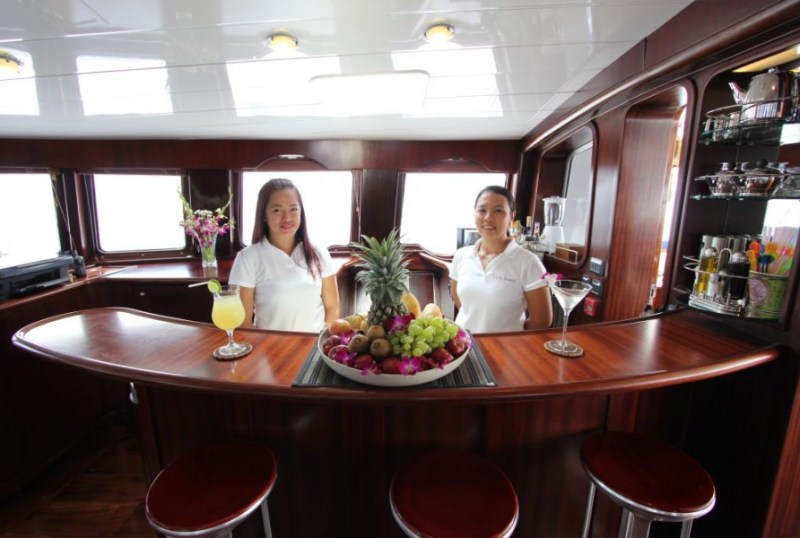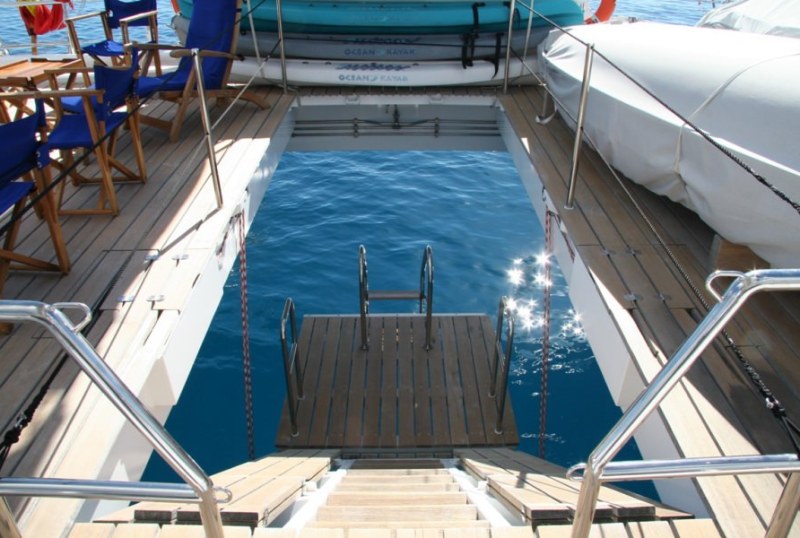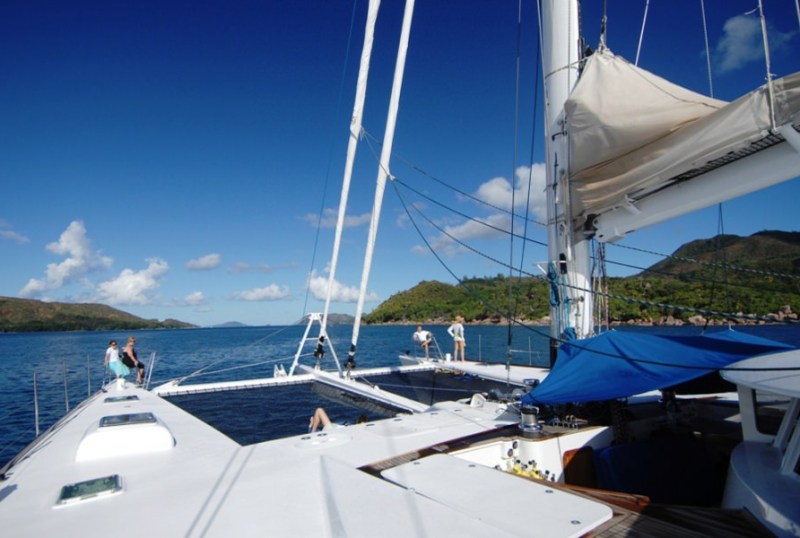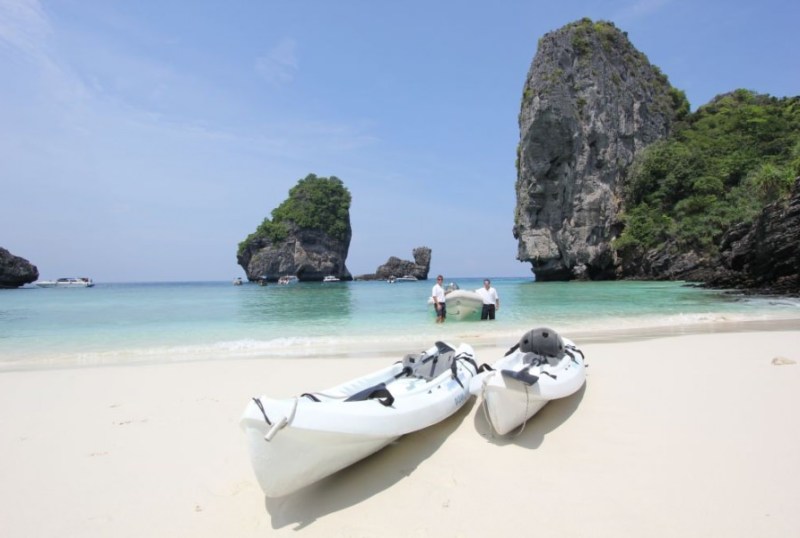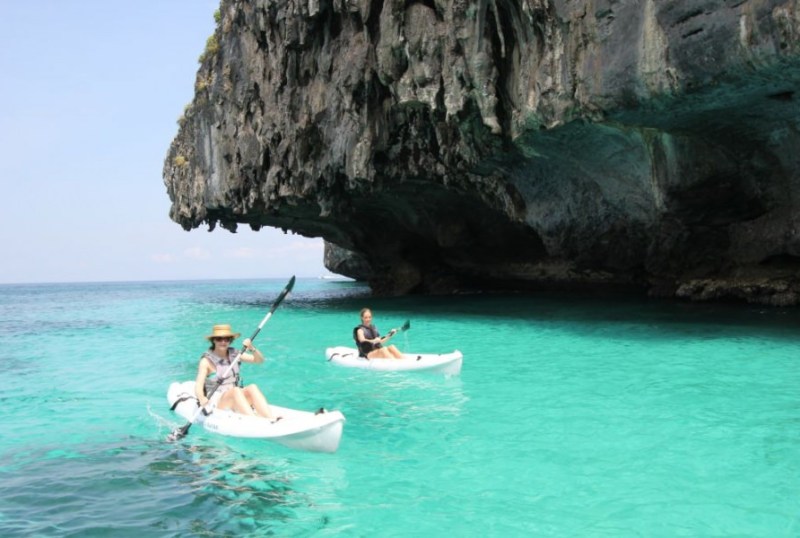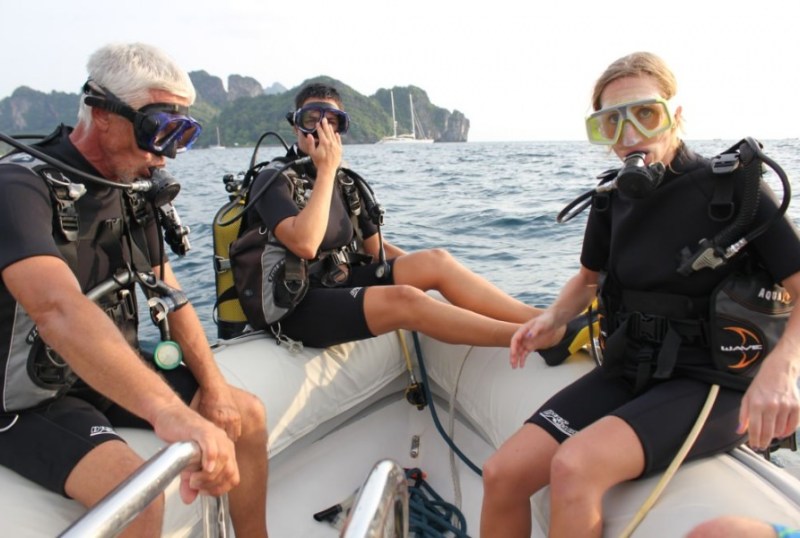 DOUCE FRANCE
From €99,500/week
6 cabins
138 ft
ALU MARINE
12 guests
Refit: 2009 & 2016
60 Litres/Hr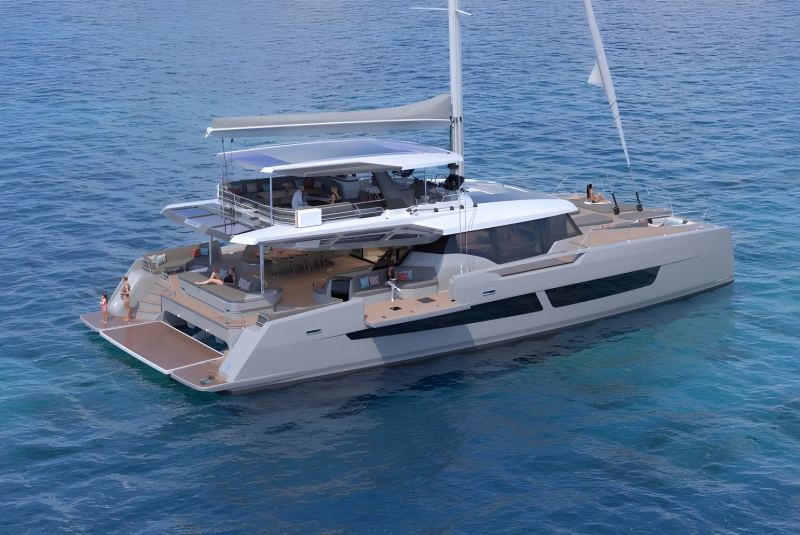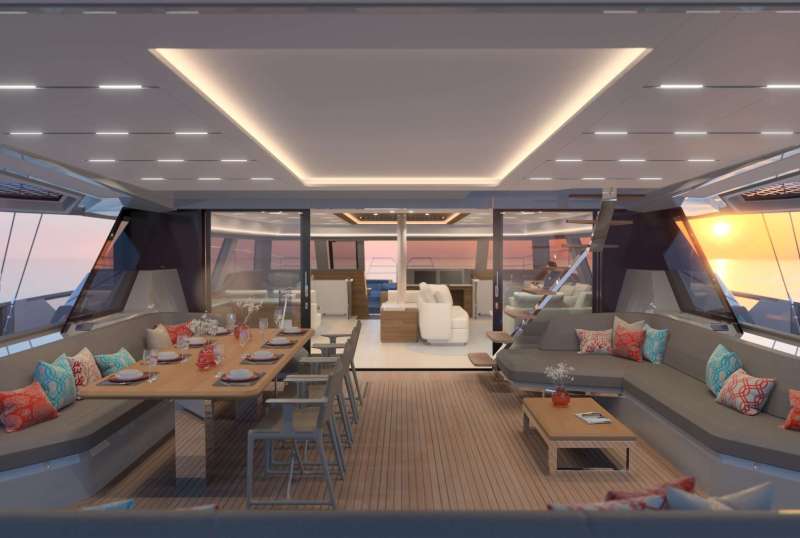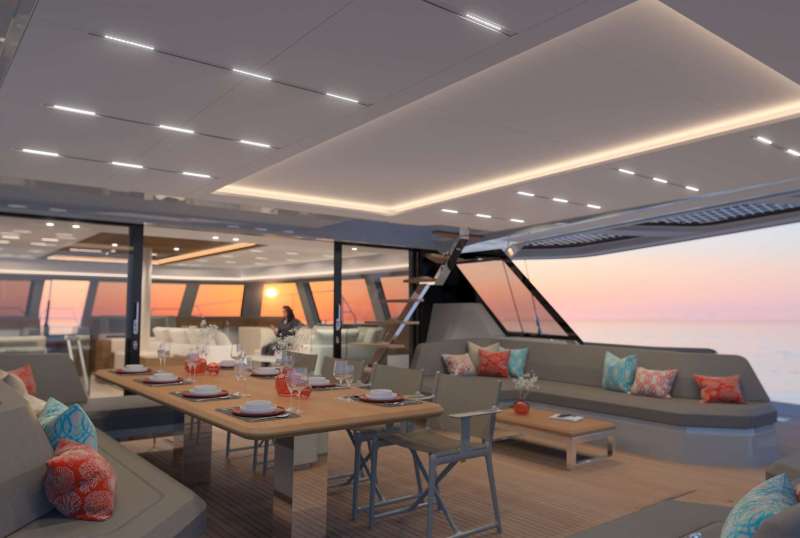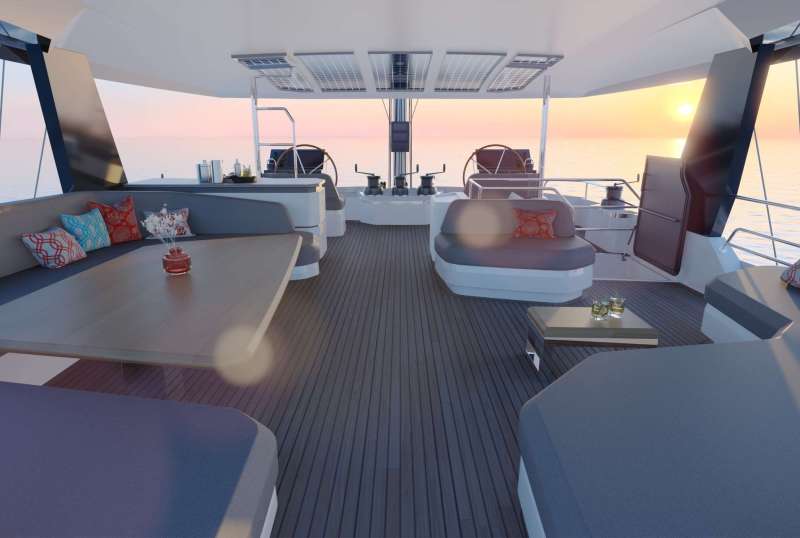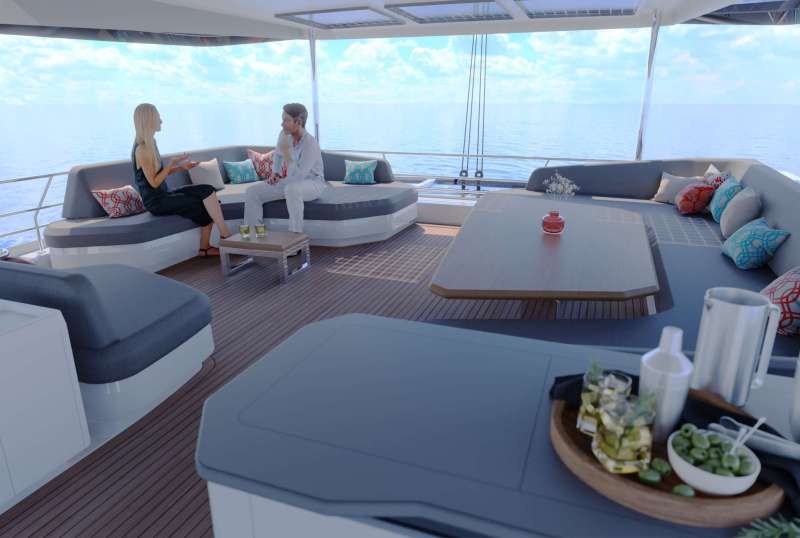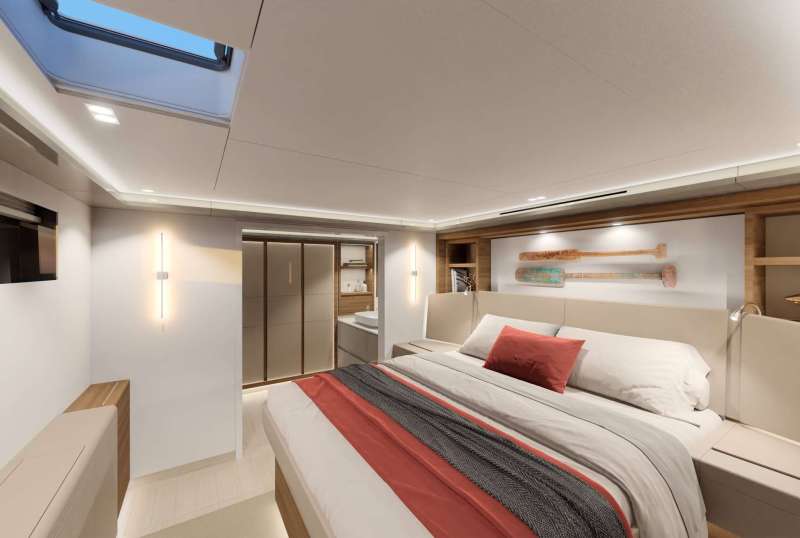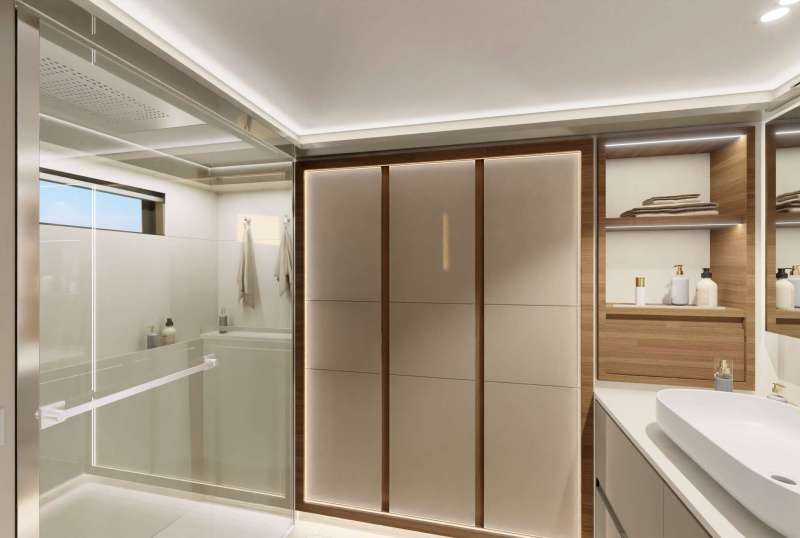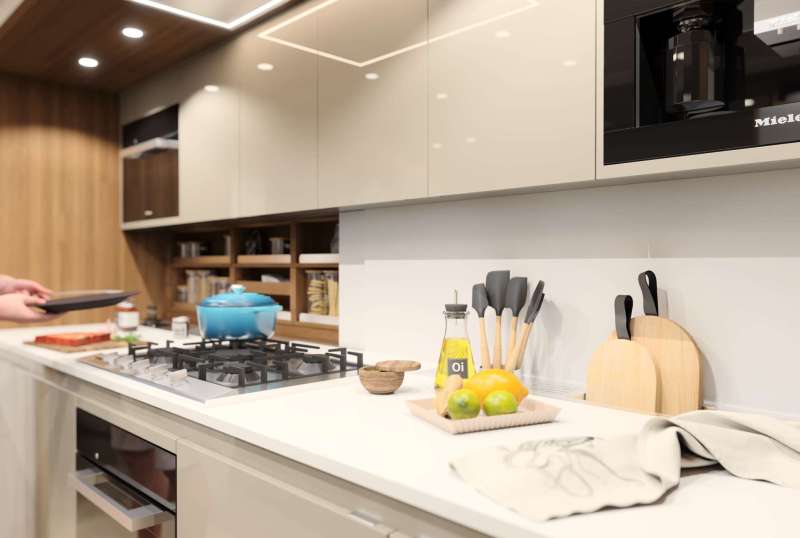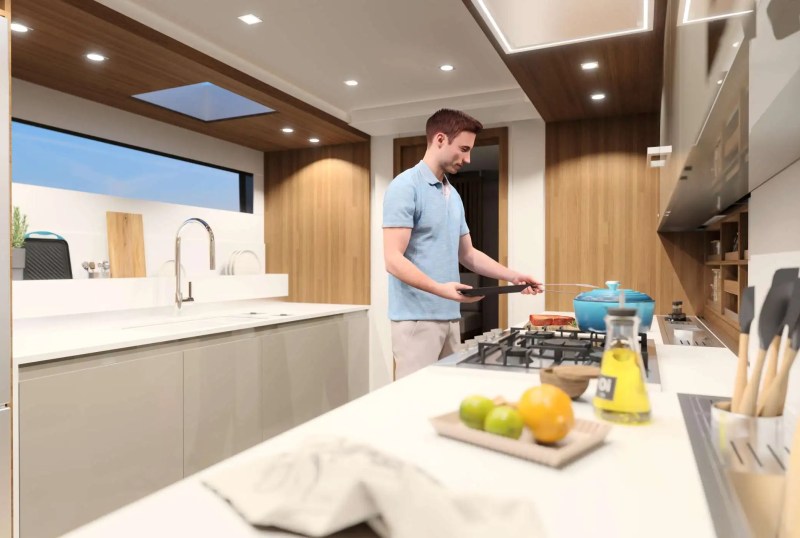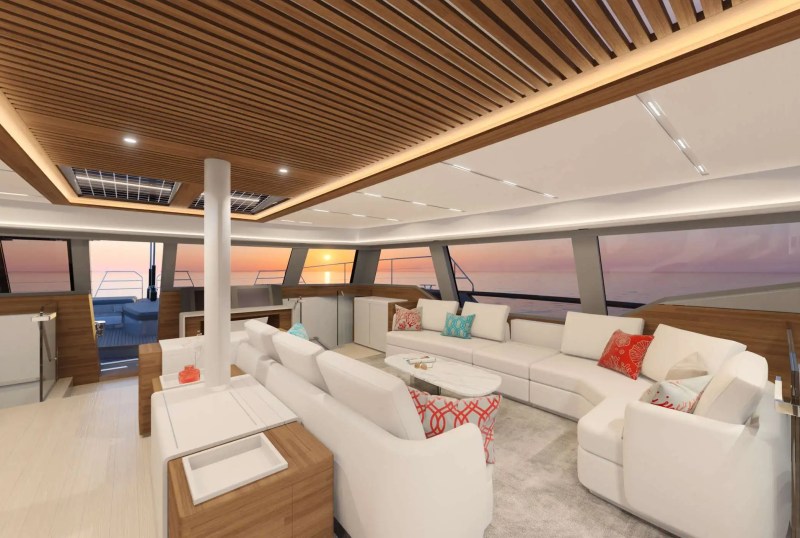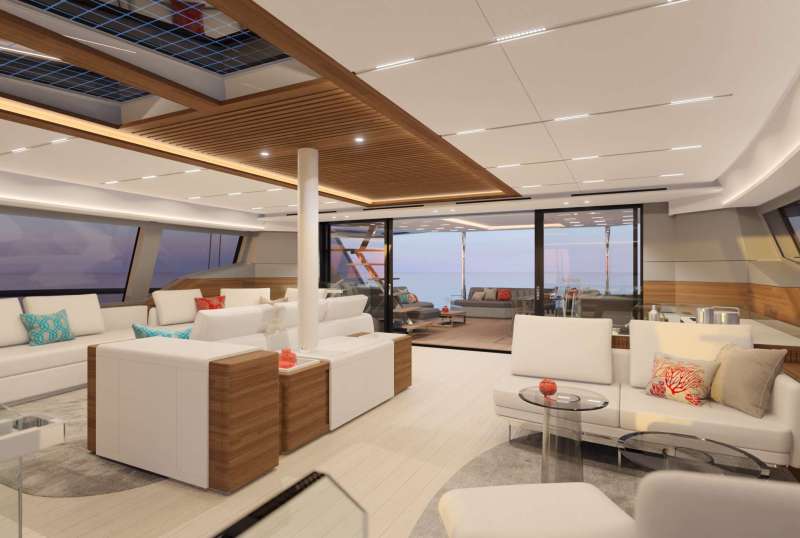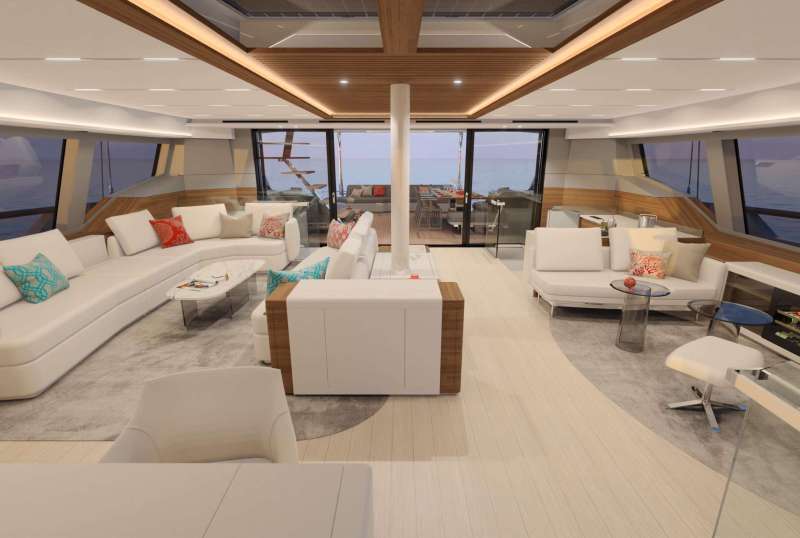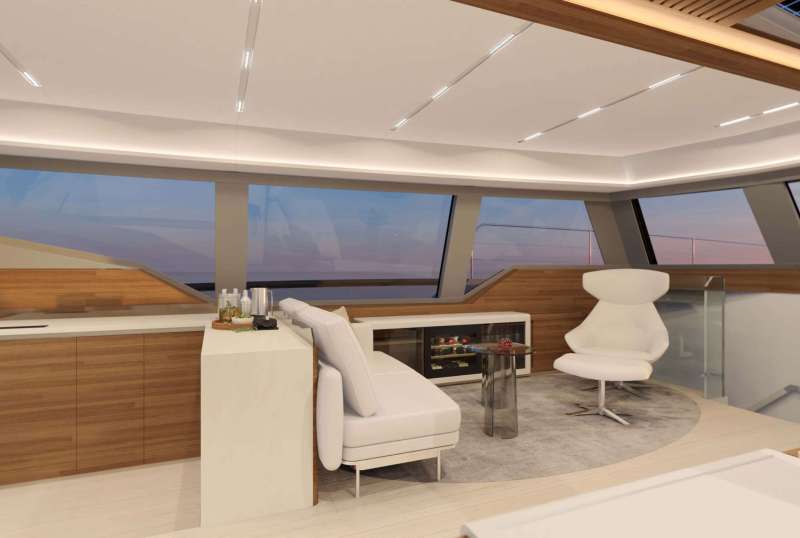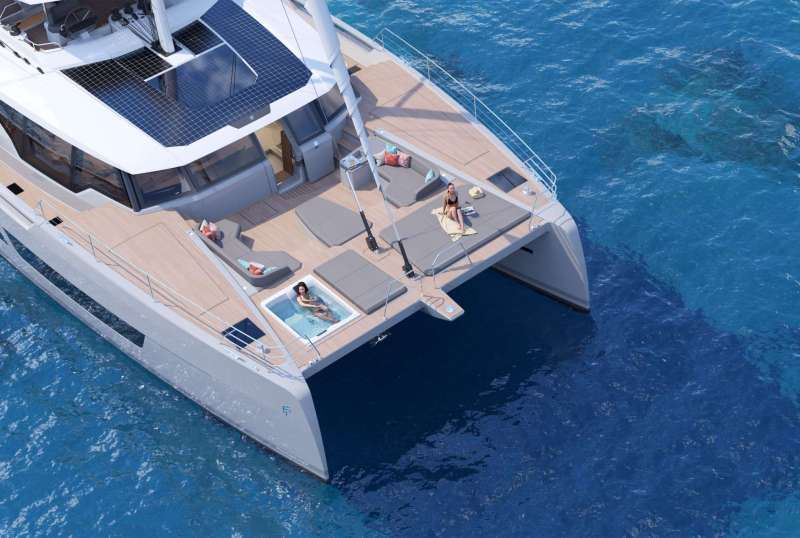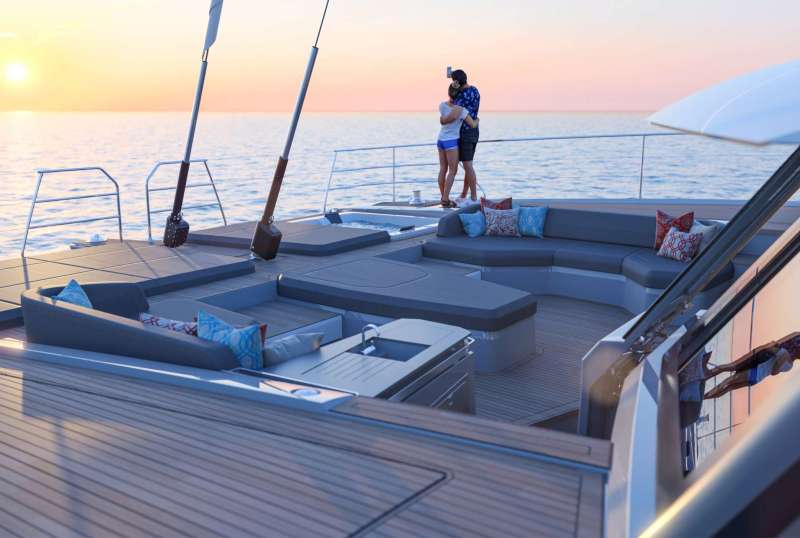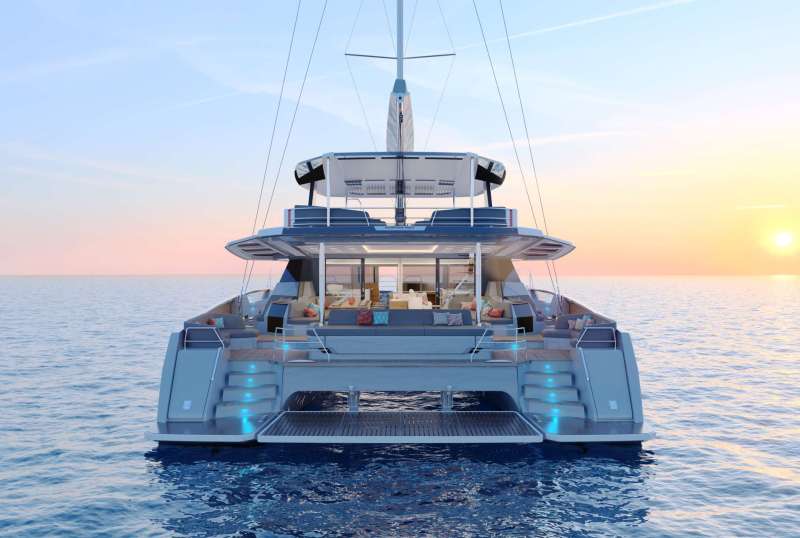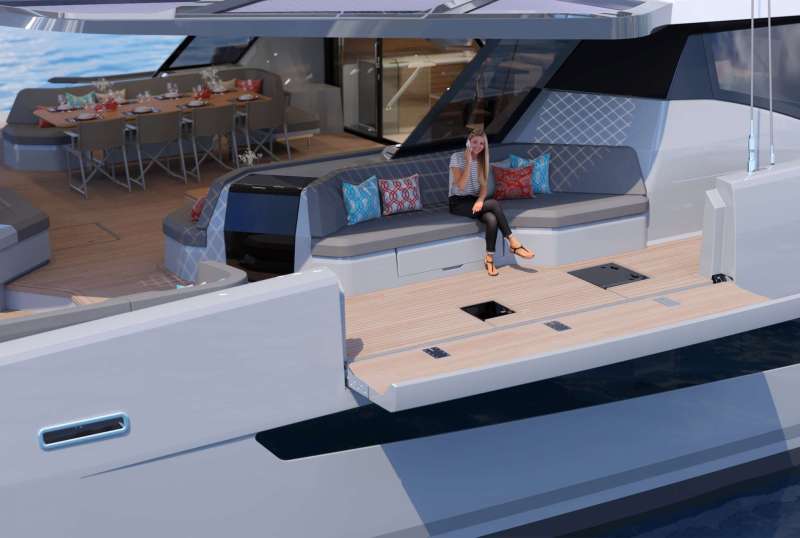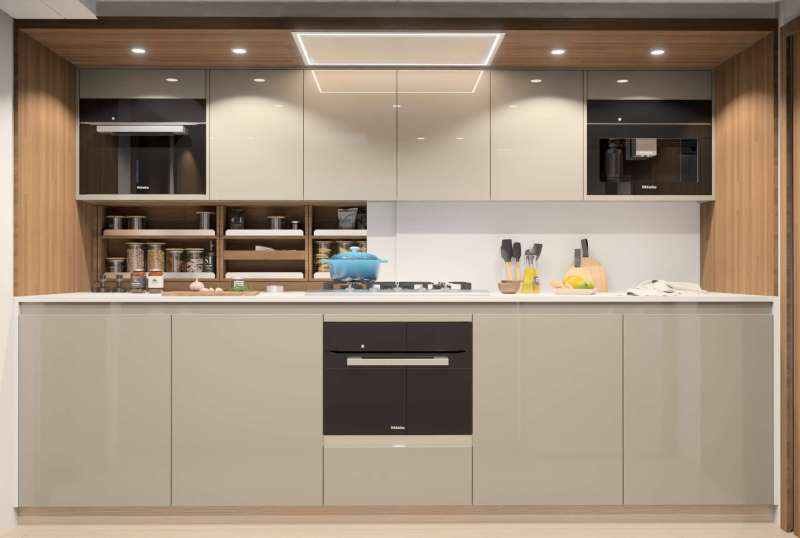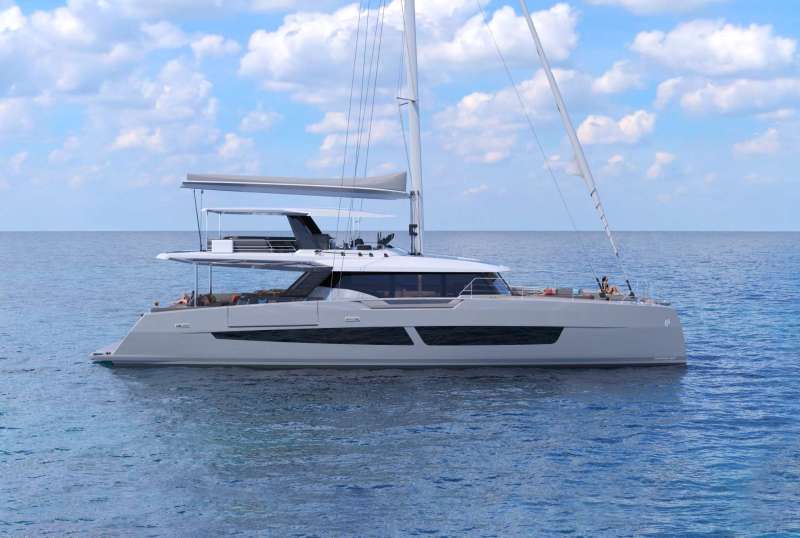 AD ASTRA
From €70,000/week
5 cabins
80 ft
Fountaine Pajot
10 guests
Built: 2024
TBA Litres/Hr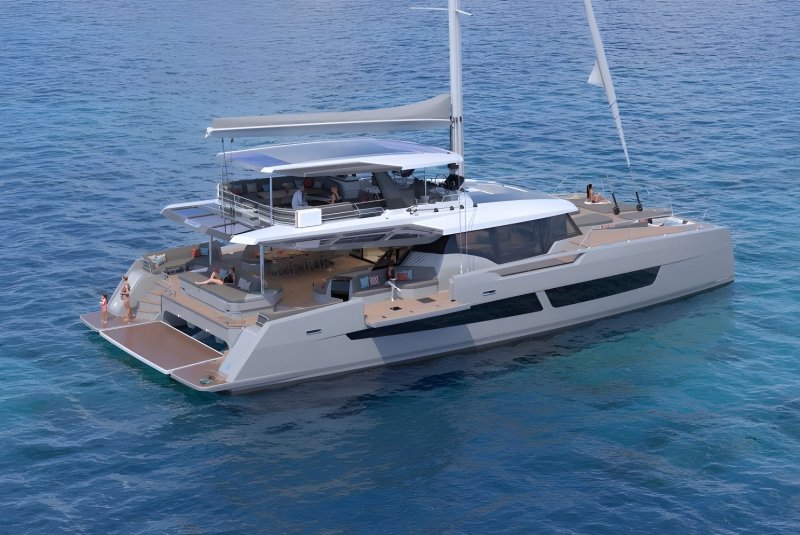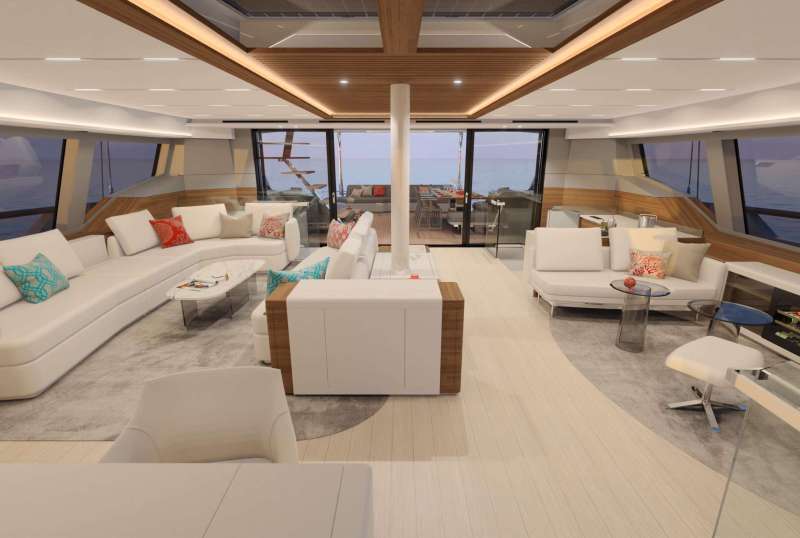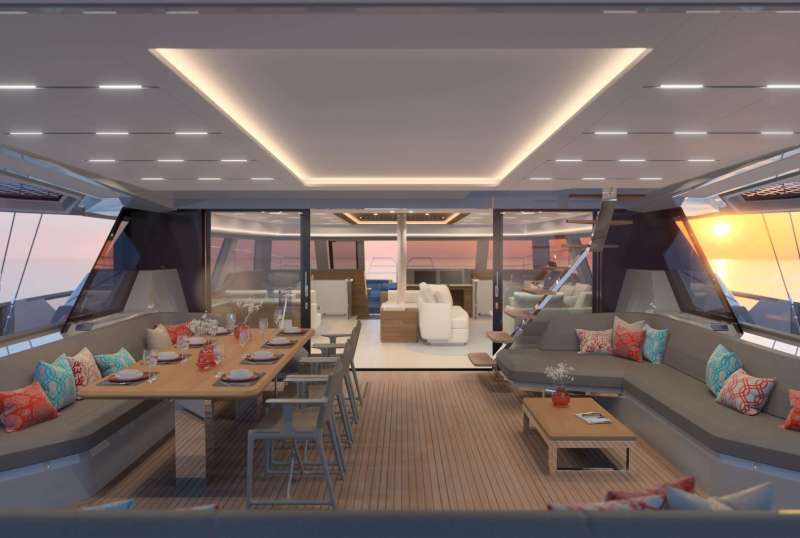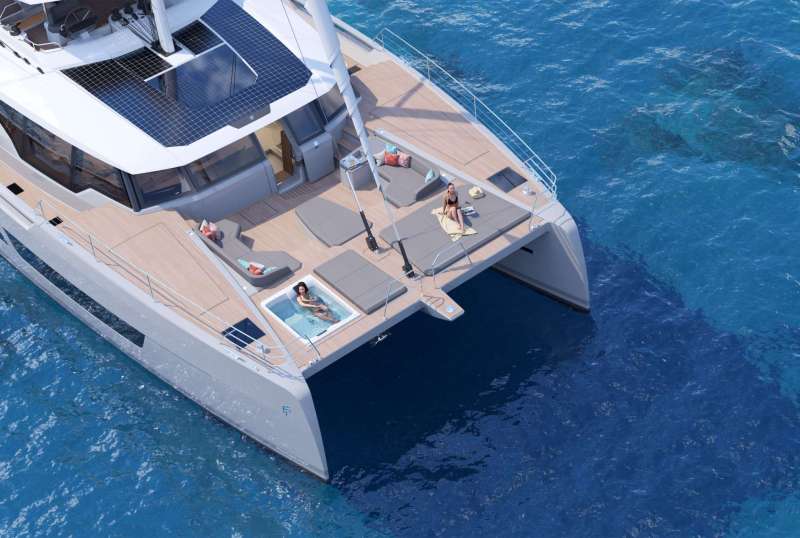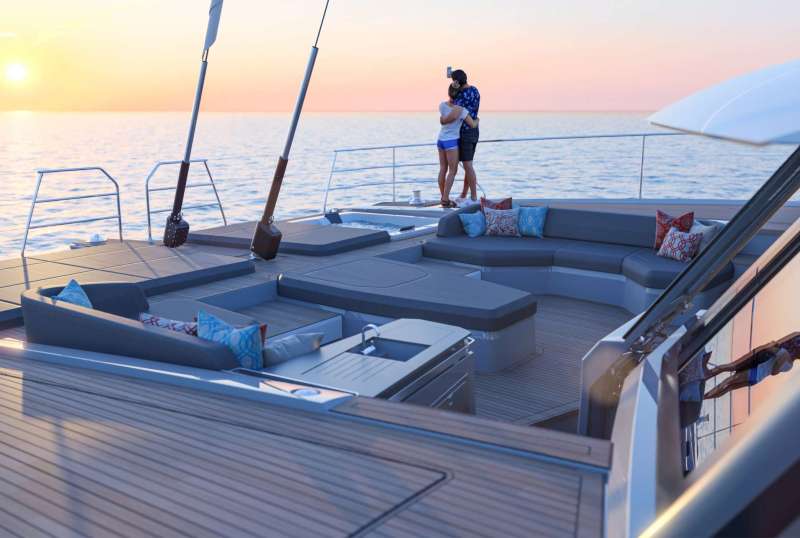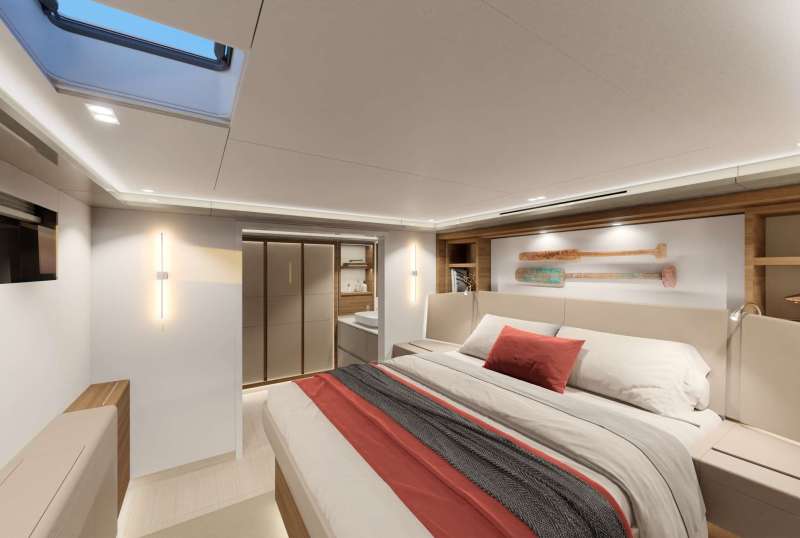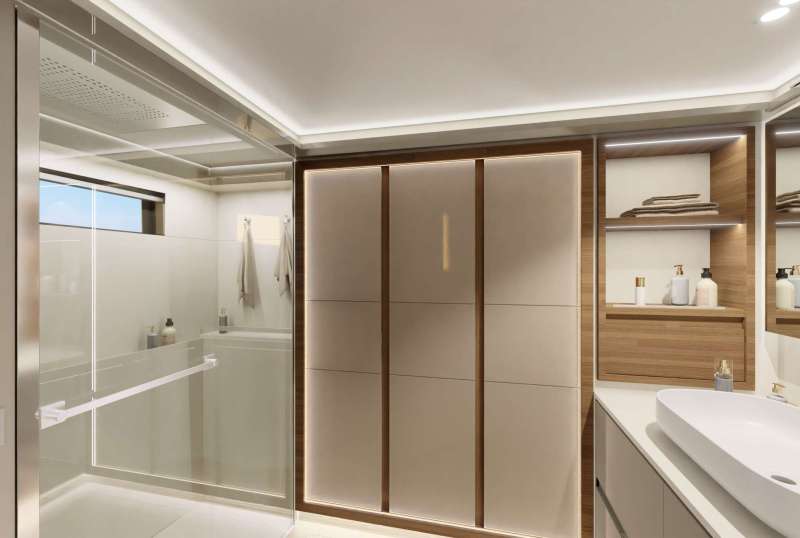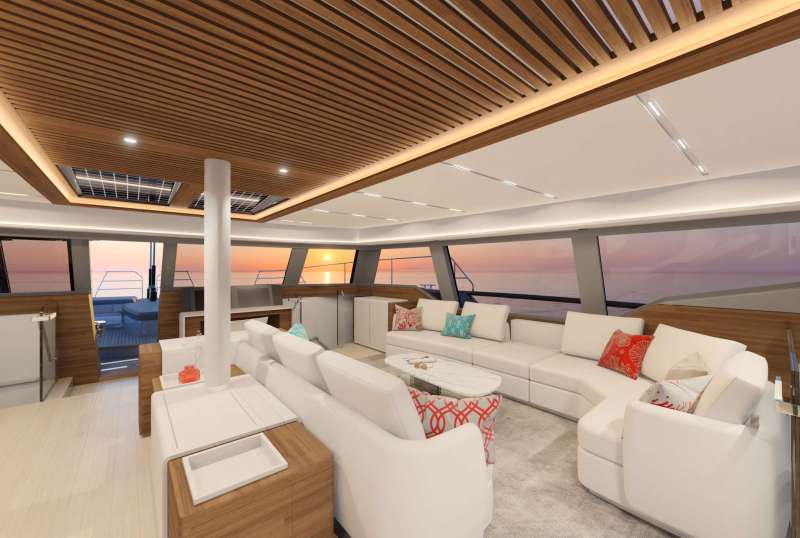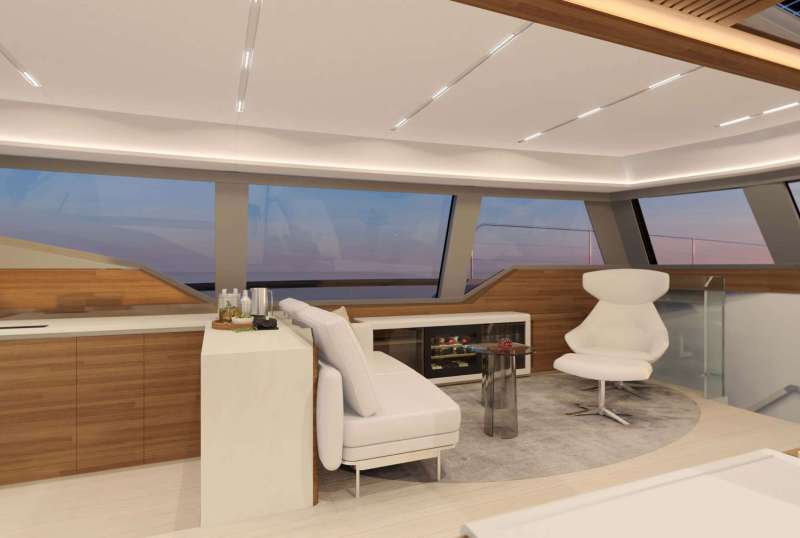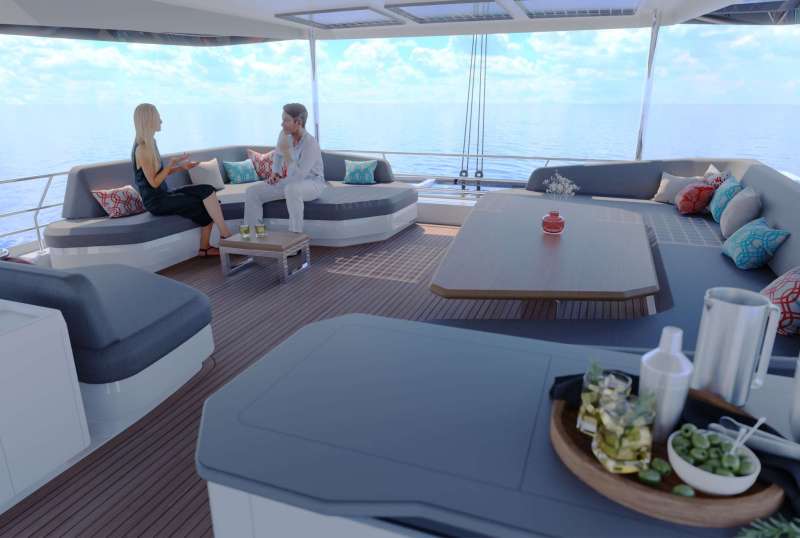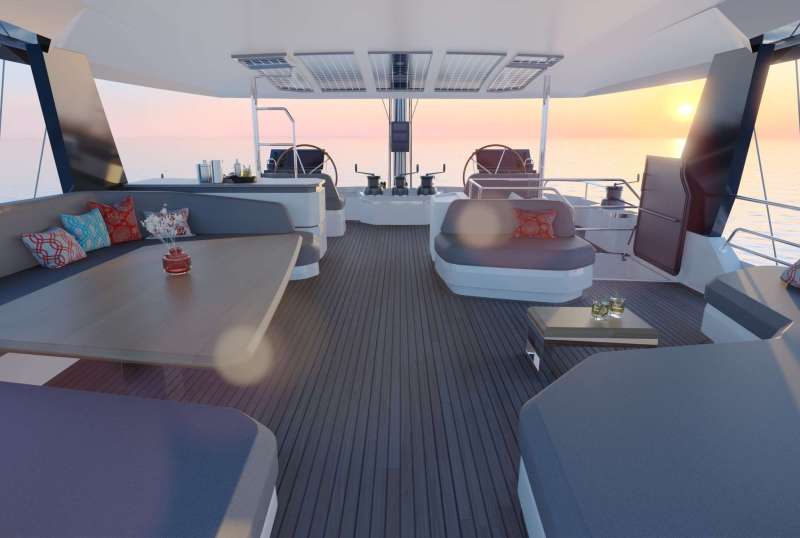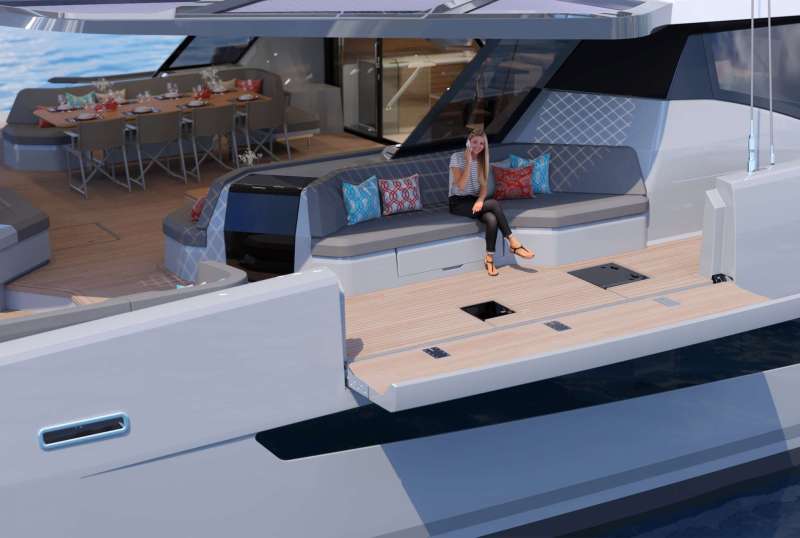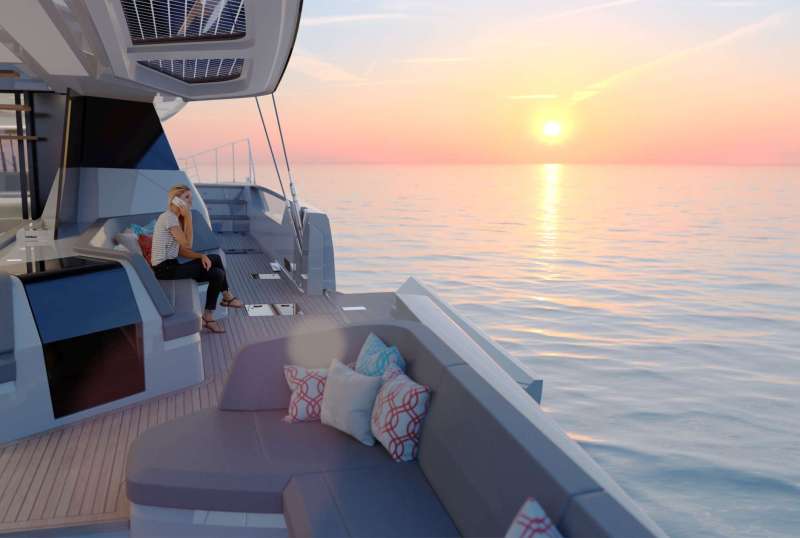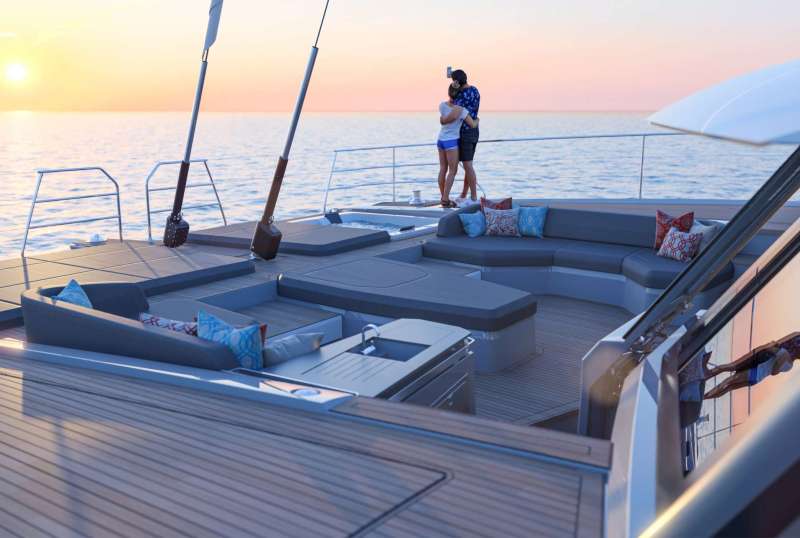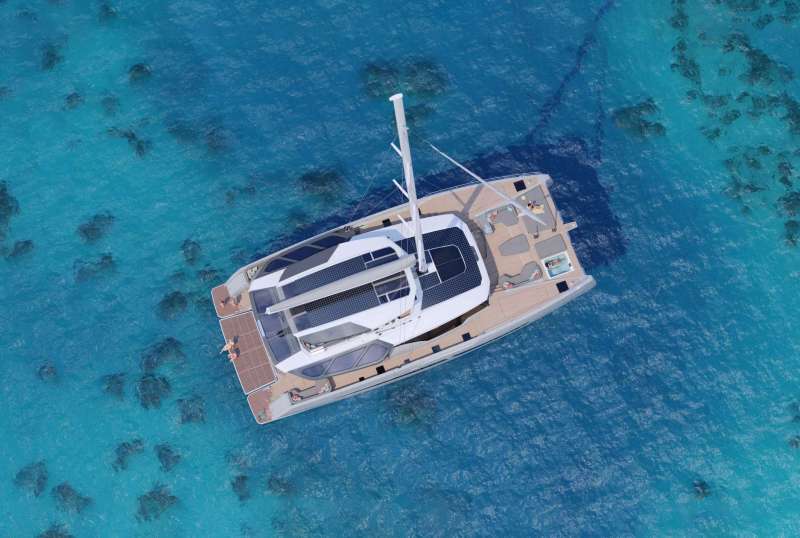 ALOIA 80
From €70,000/week
5 cabins
80 ft
Fountaine Pajot
10 guests
Built: 2023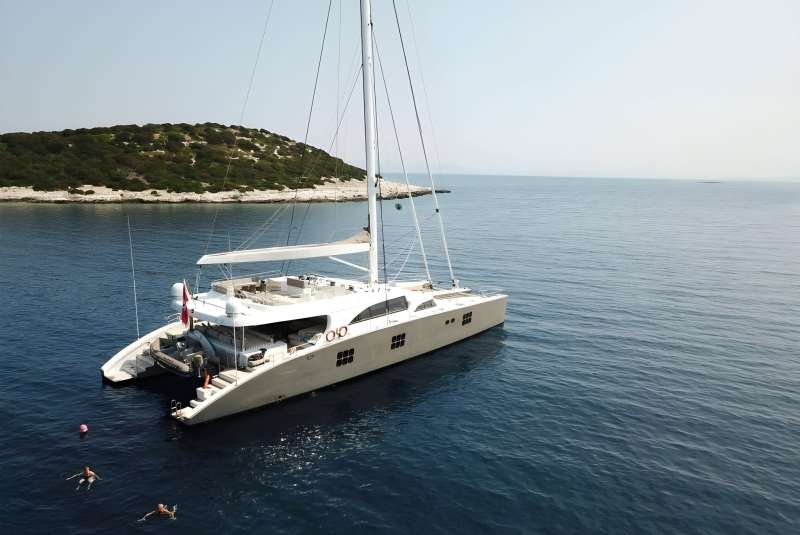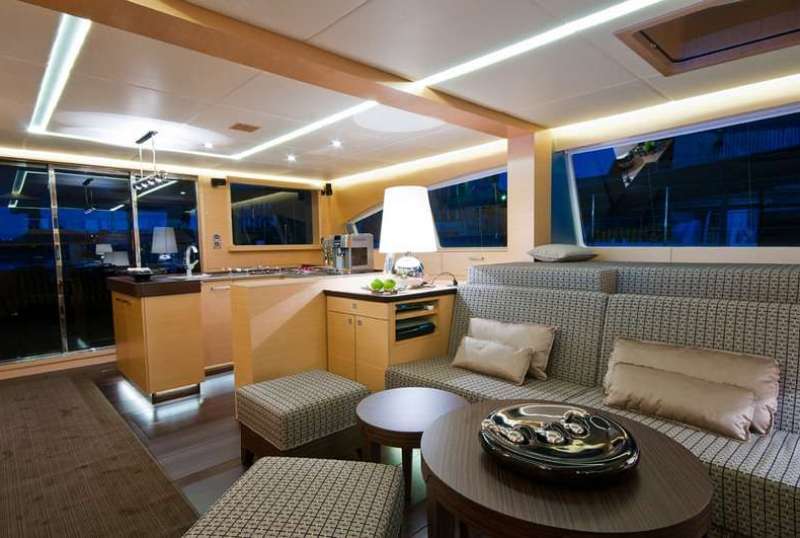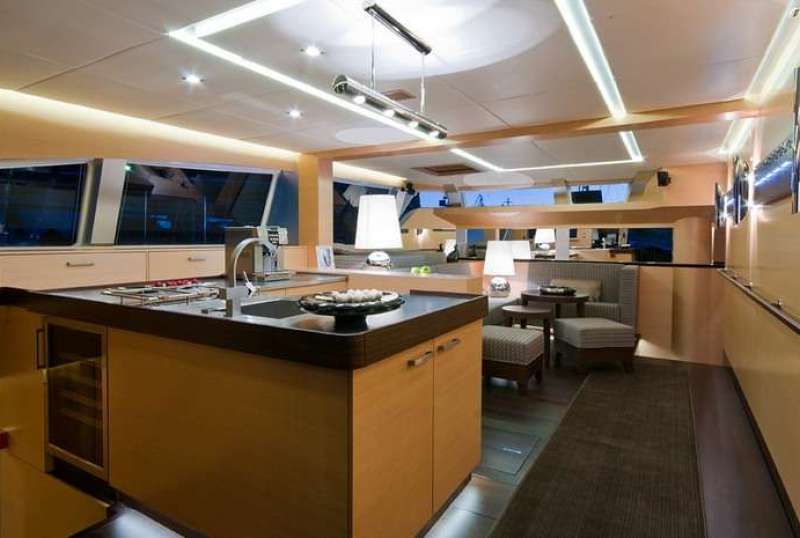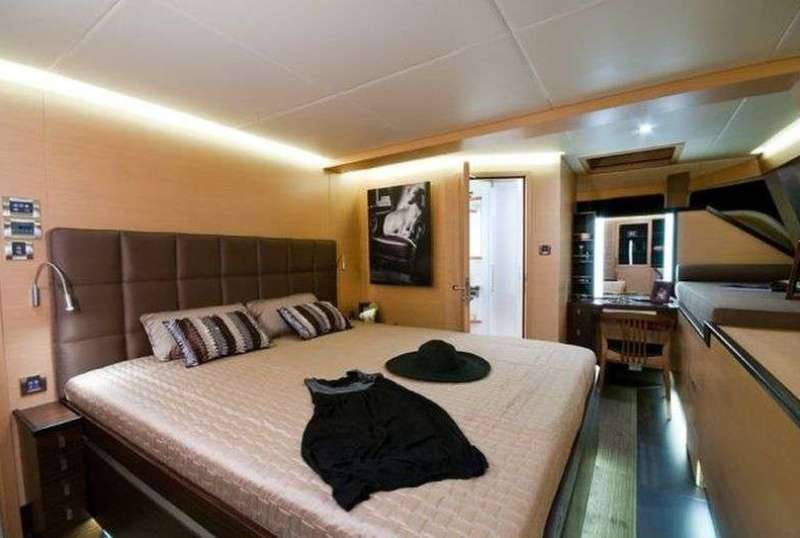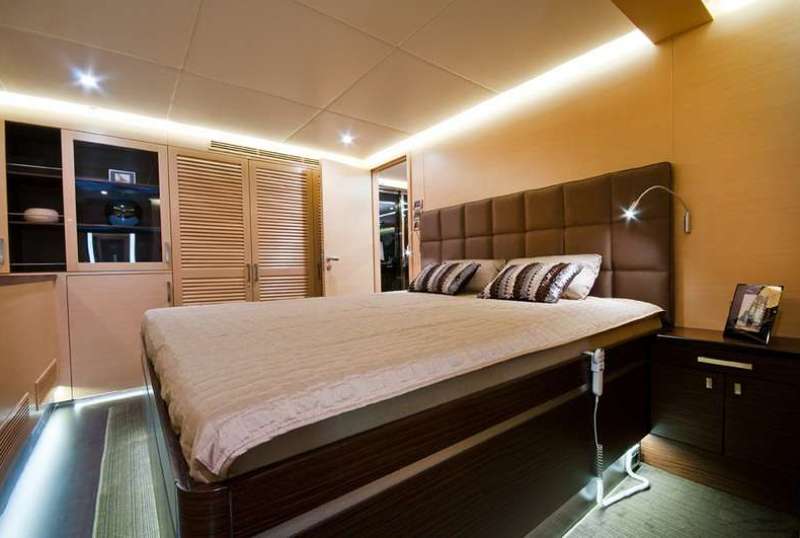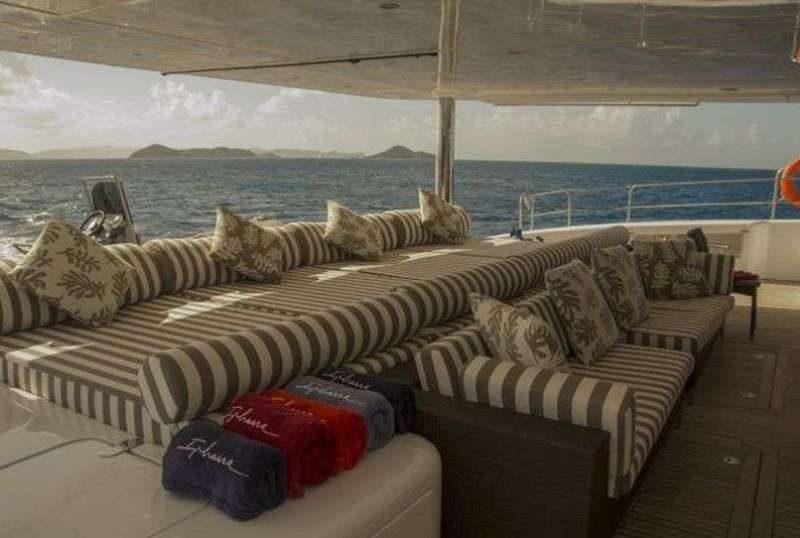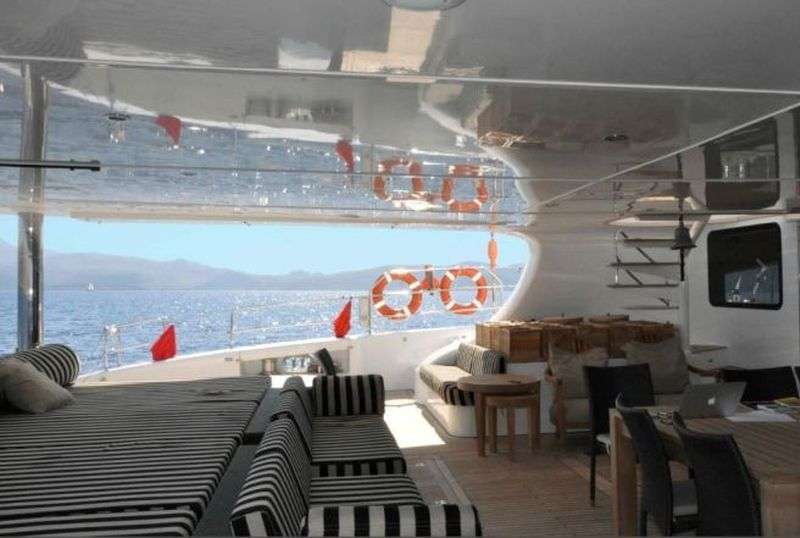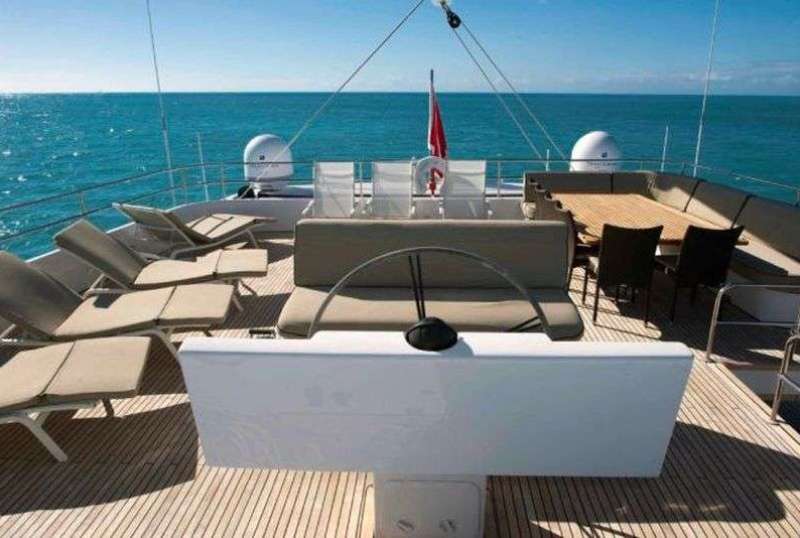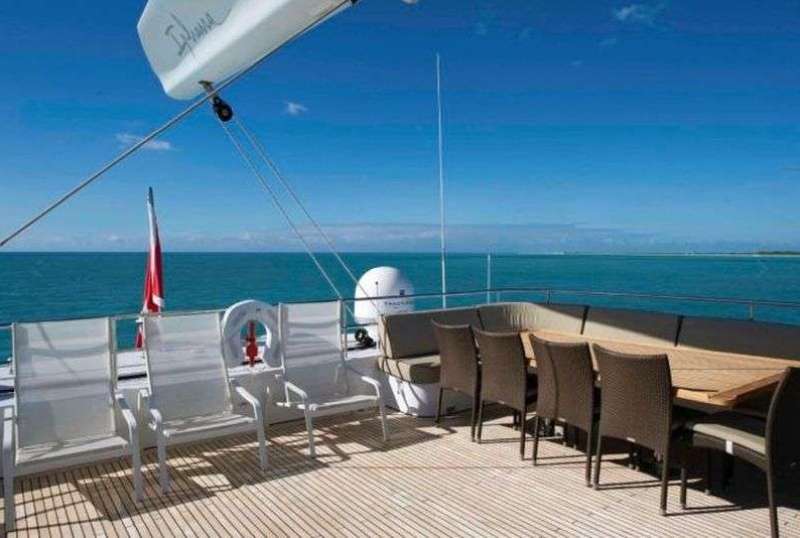 IPHARRA
From €68,000/week
5 cabins
102 ft
Sunreef Yachts
10 guests
Refit: 2017
50 Litres/Hr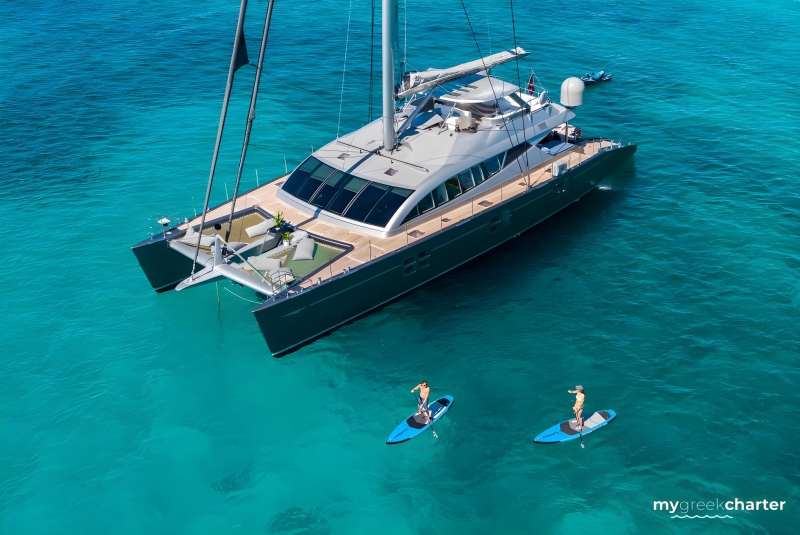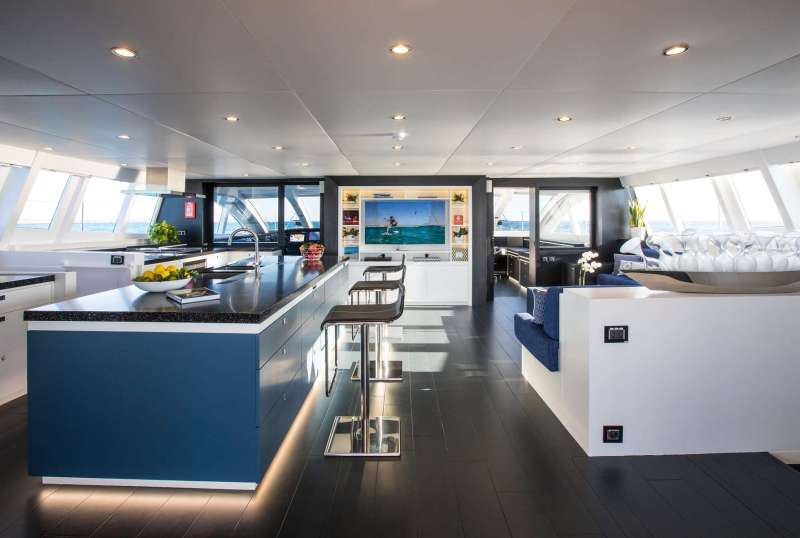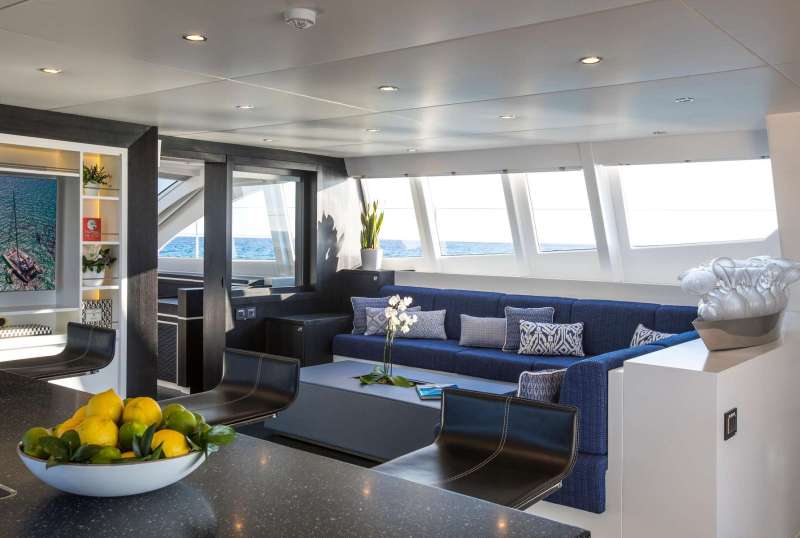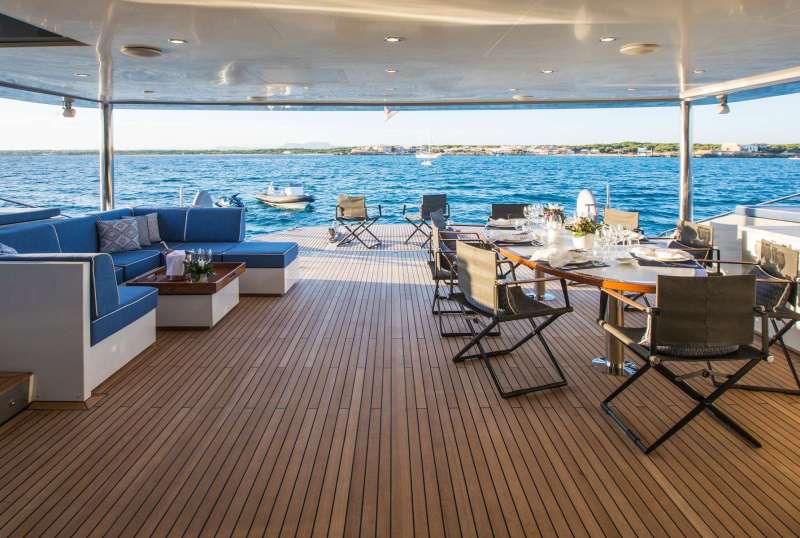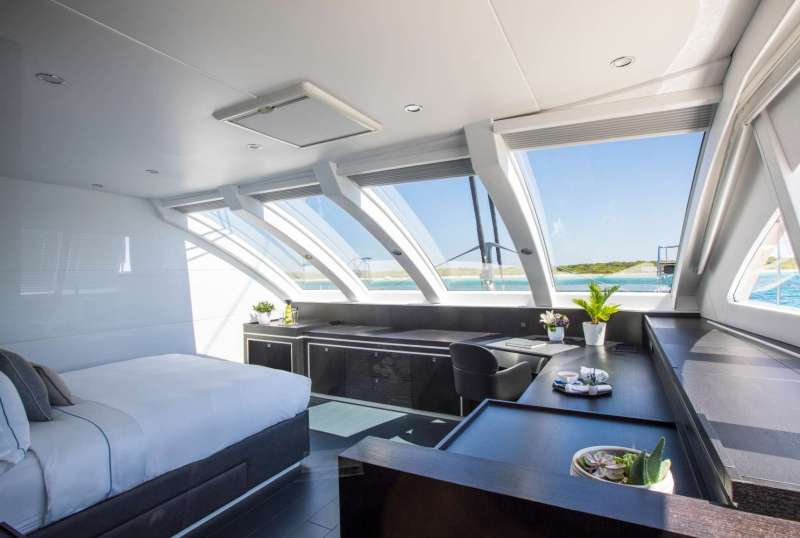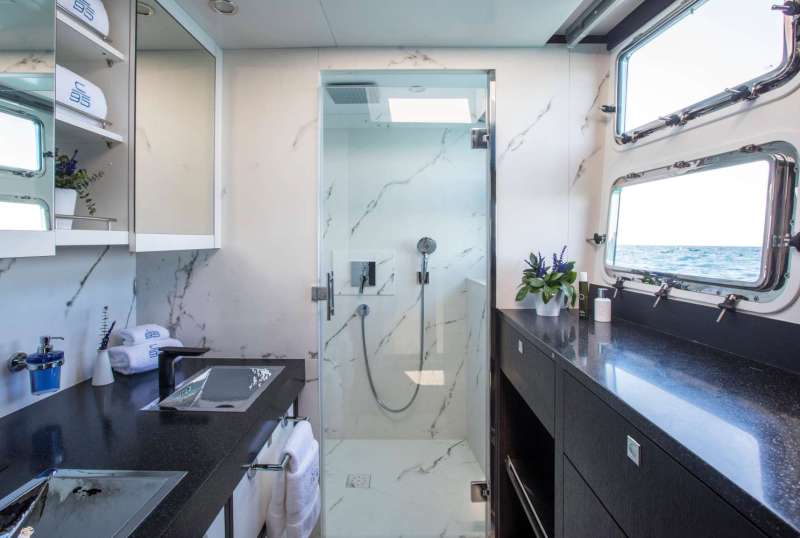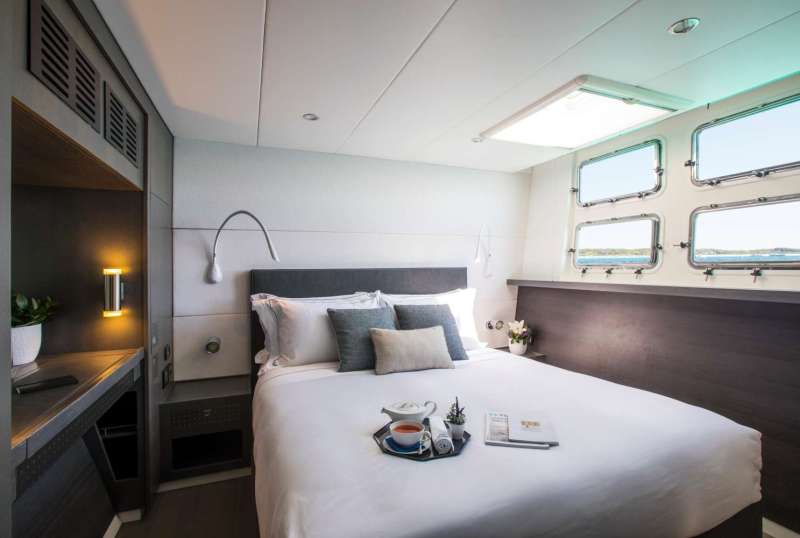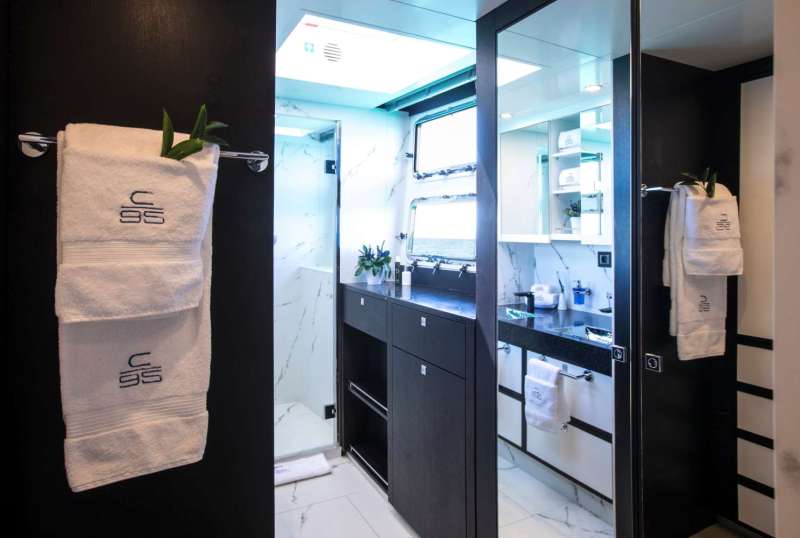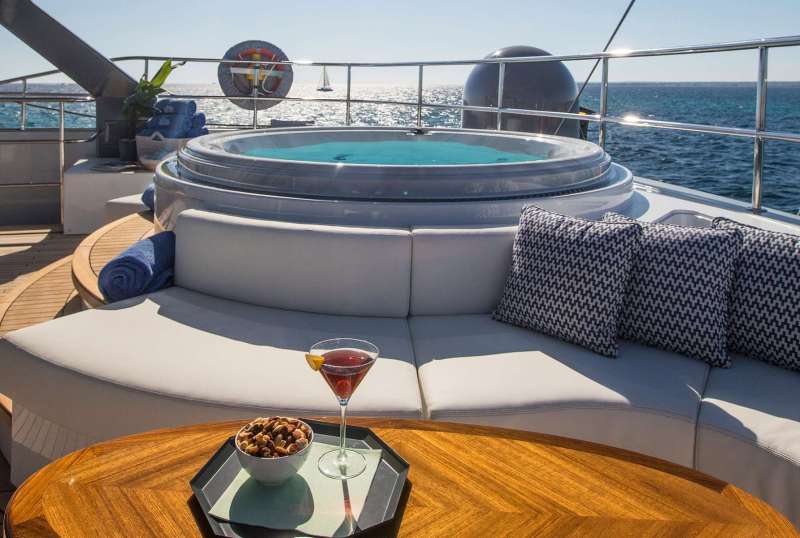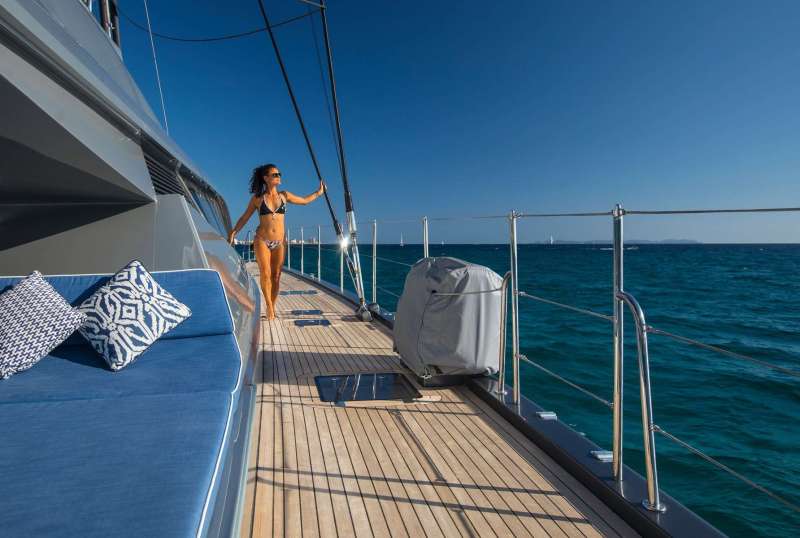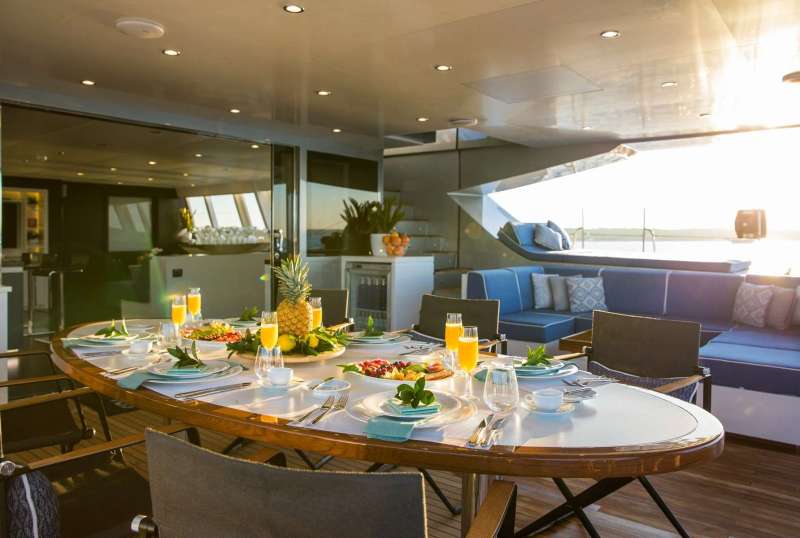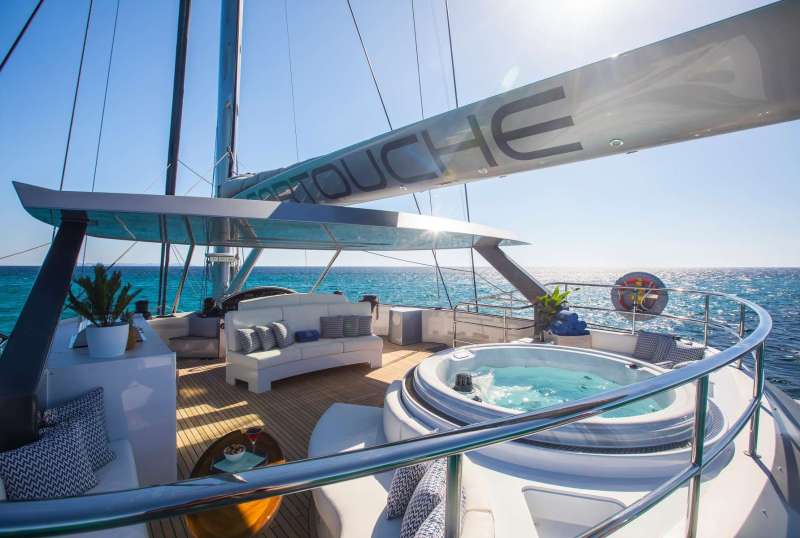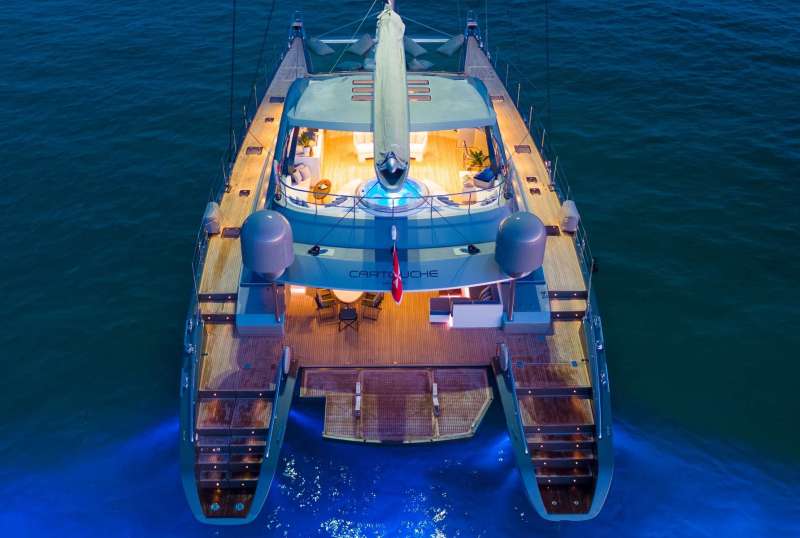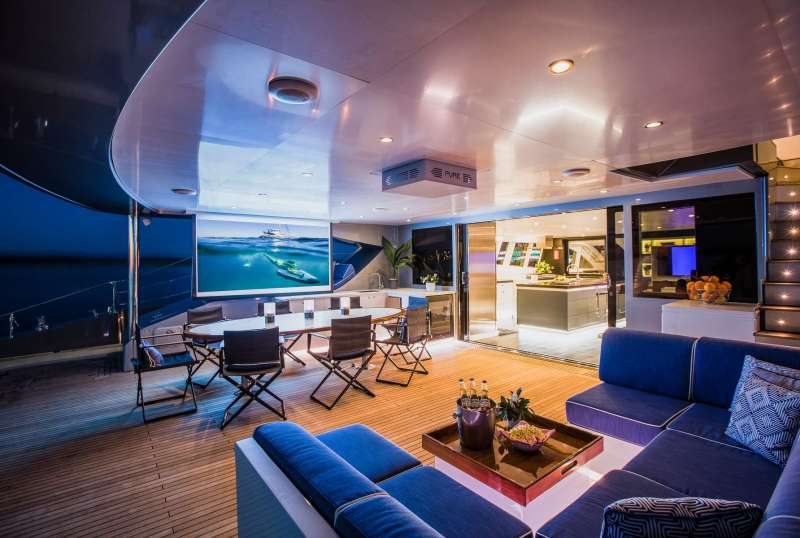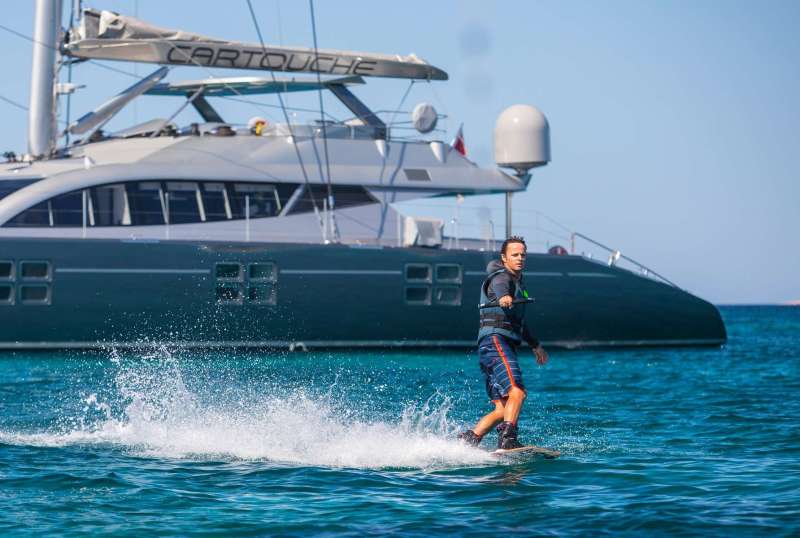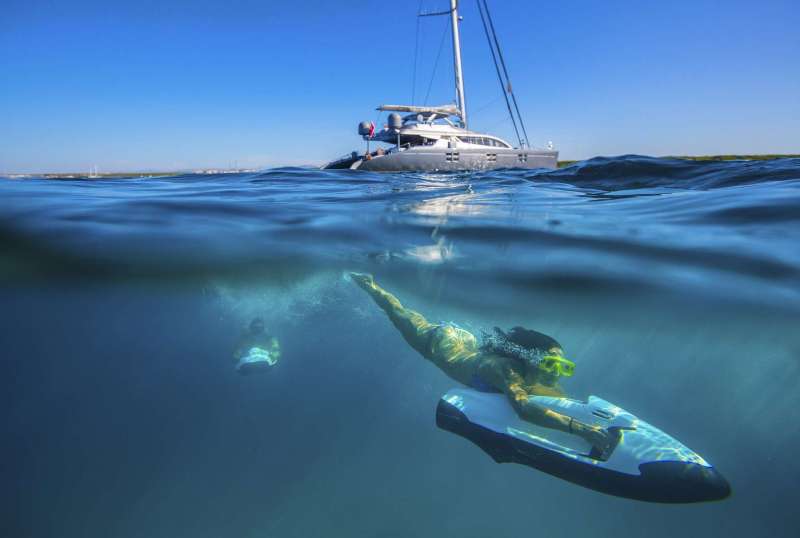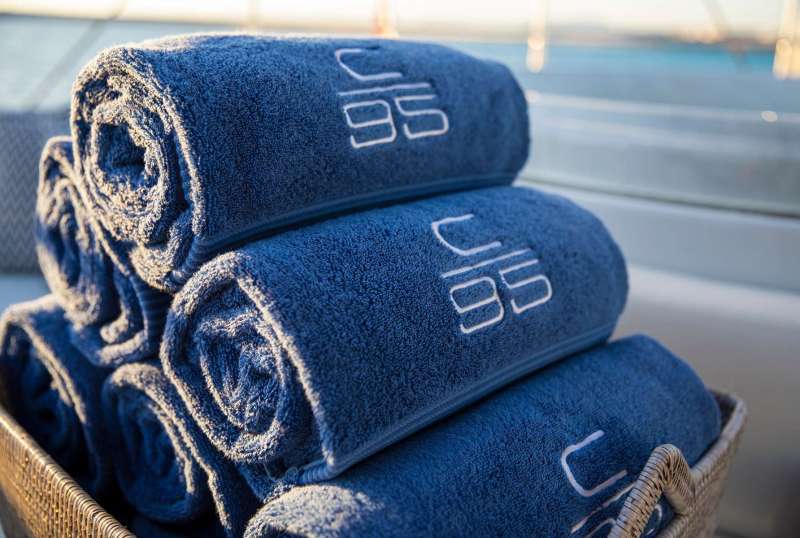 CARTOUCHE
From €60,000/week
4 cabins
95 ft
Jean-Jacque Coste
8 guests
Refit: 2017 - 2021 - 2022
20 Litres/Hr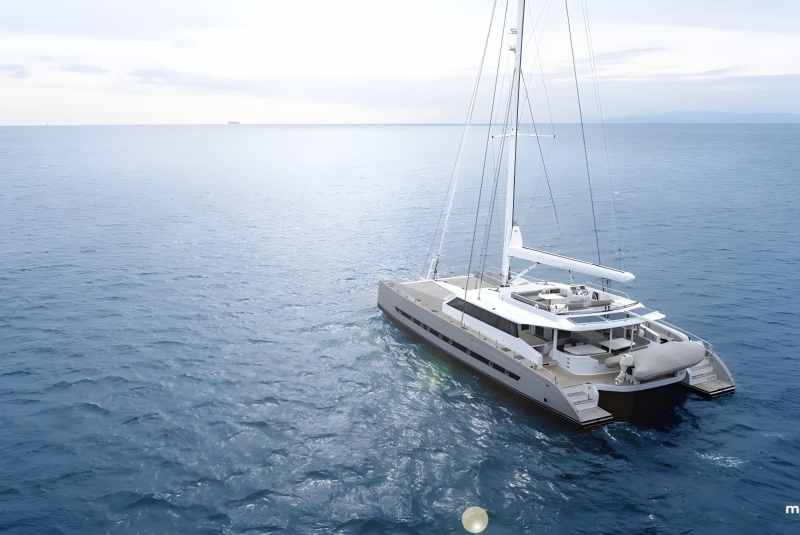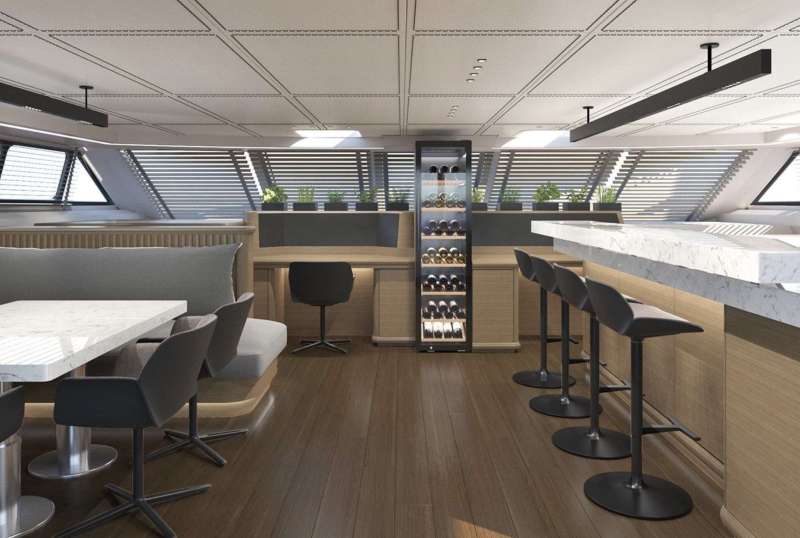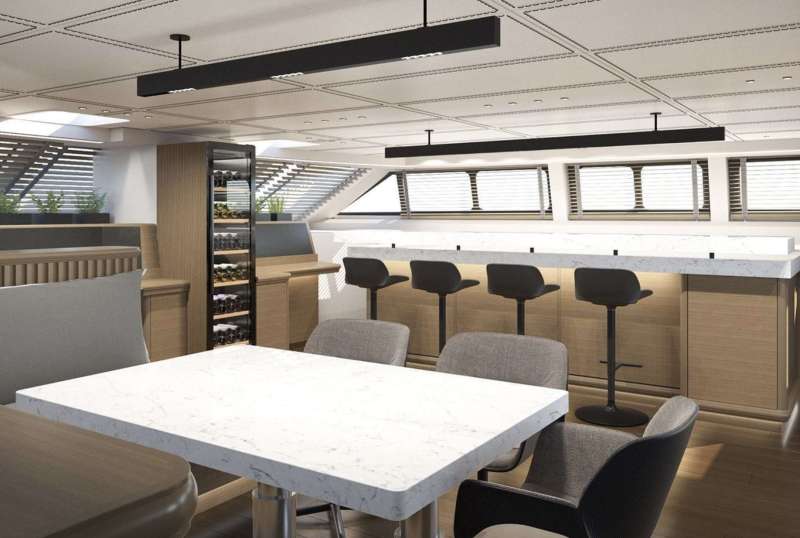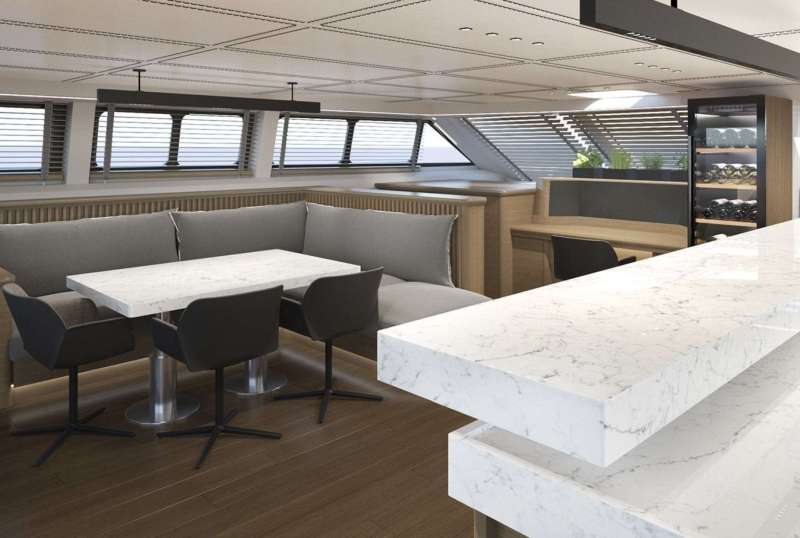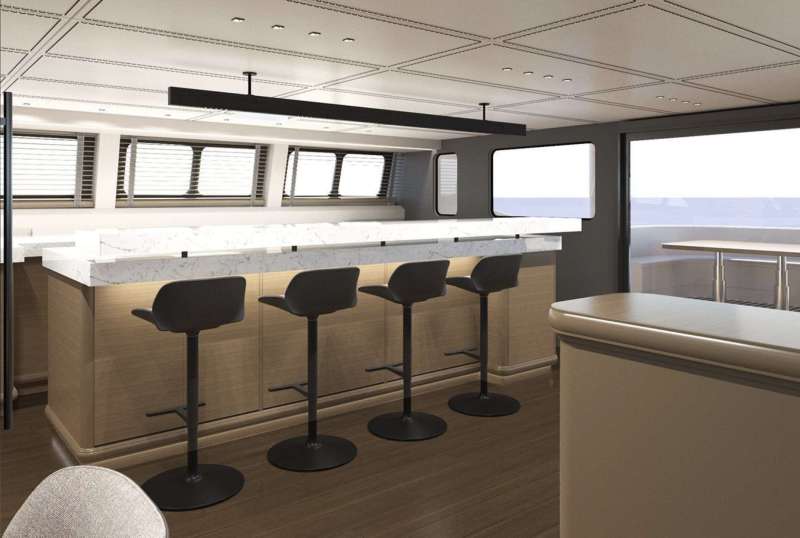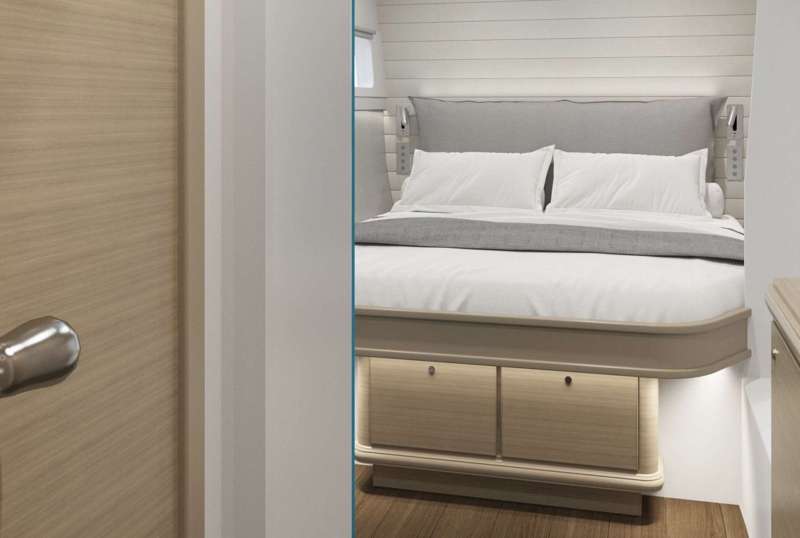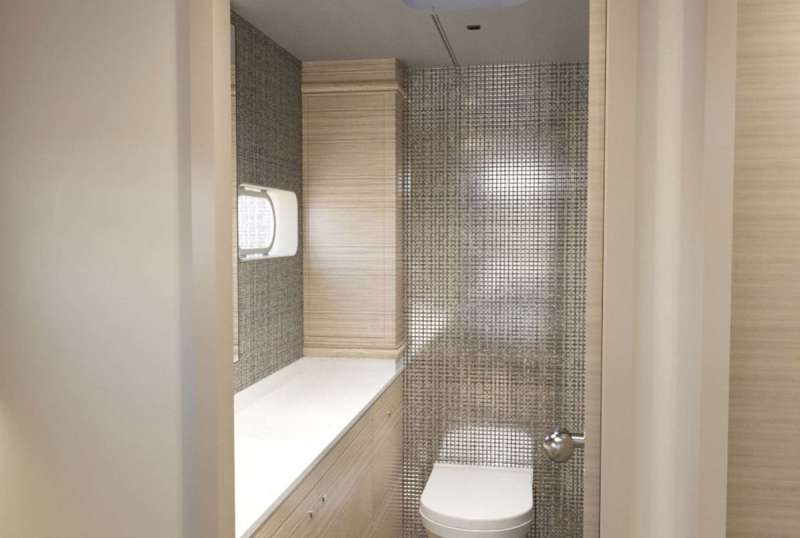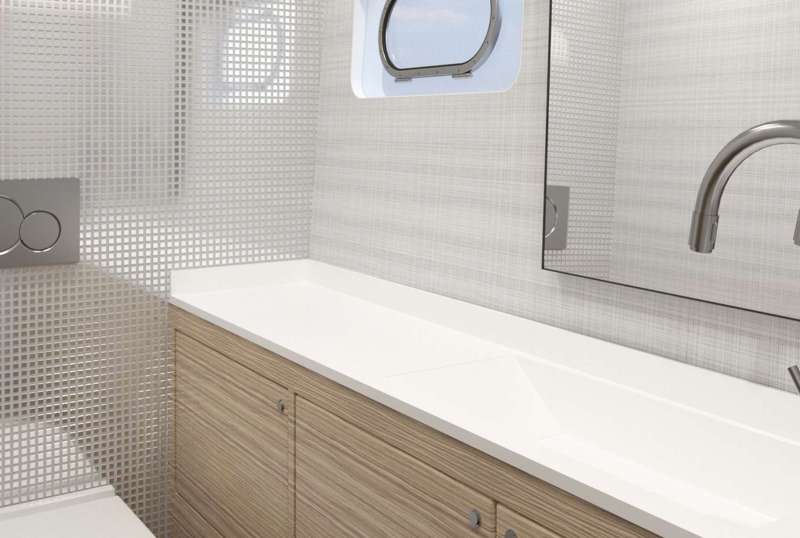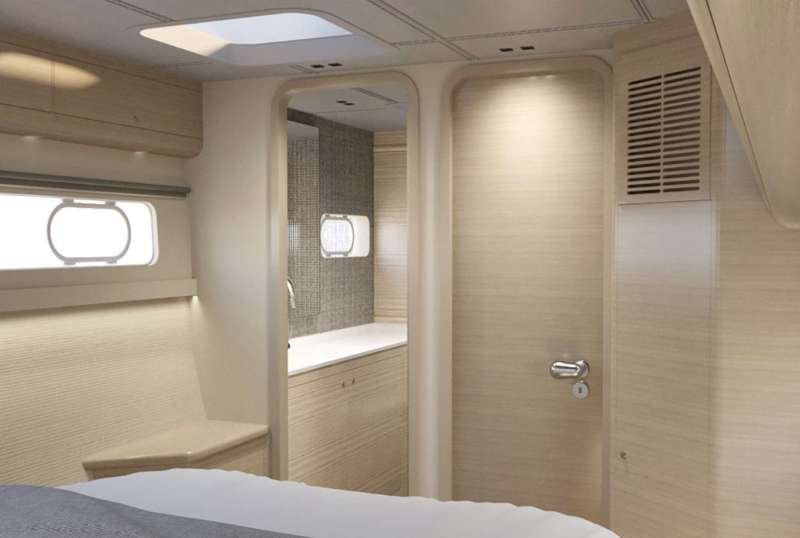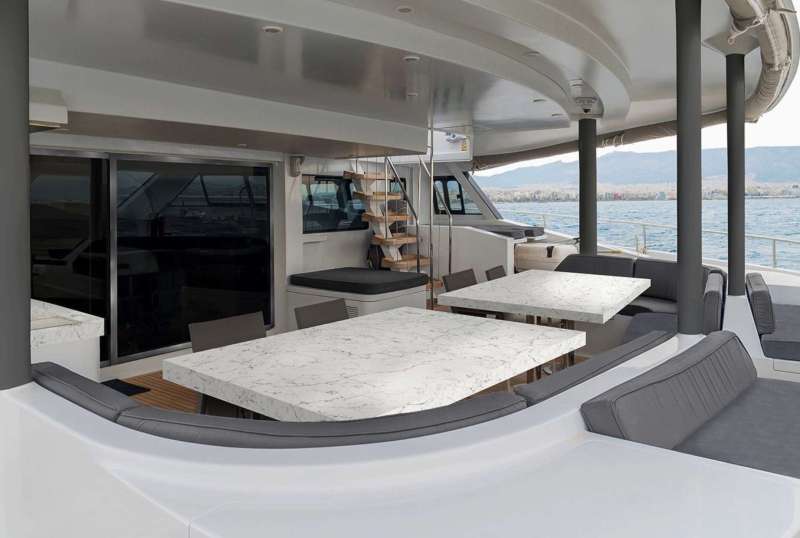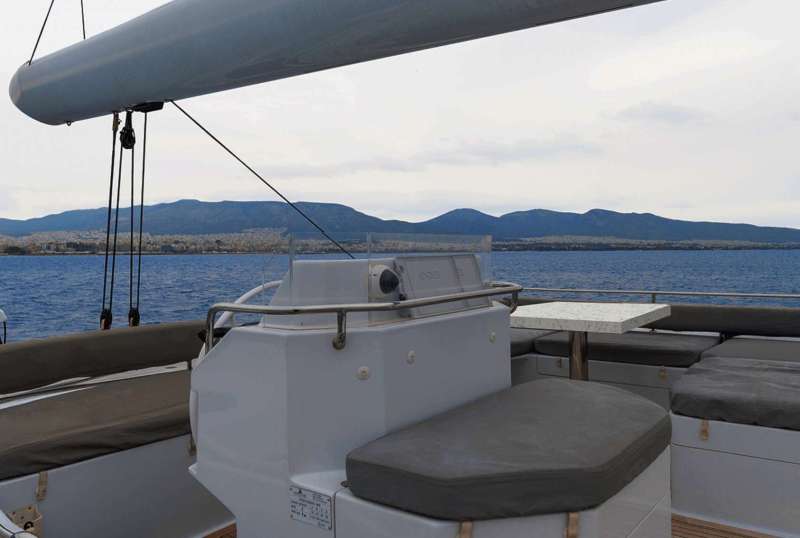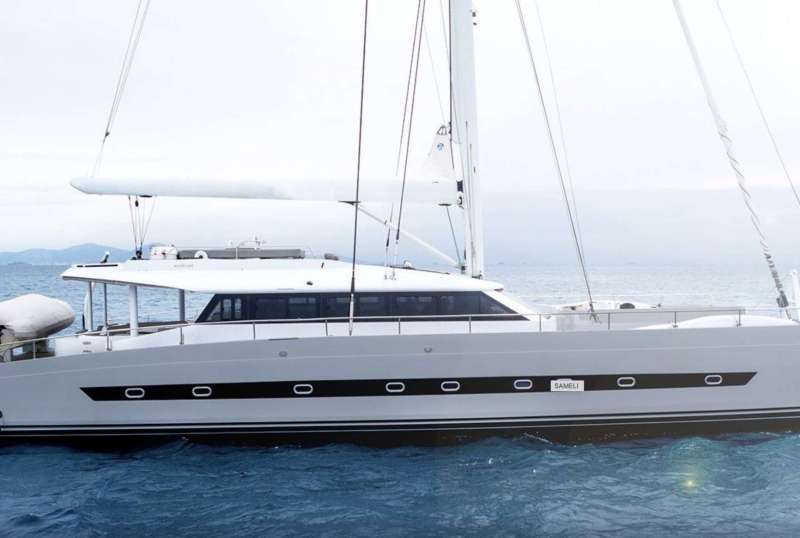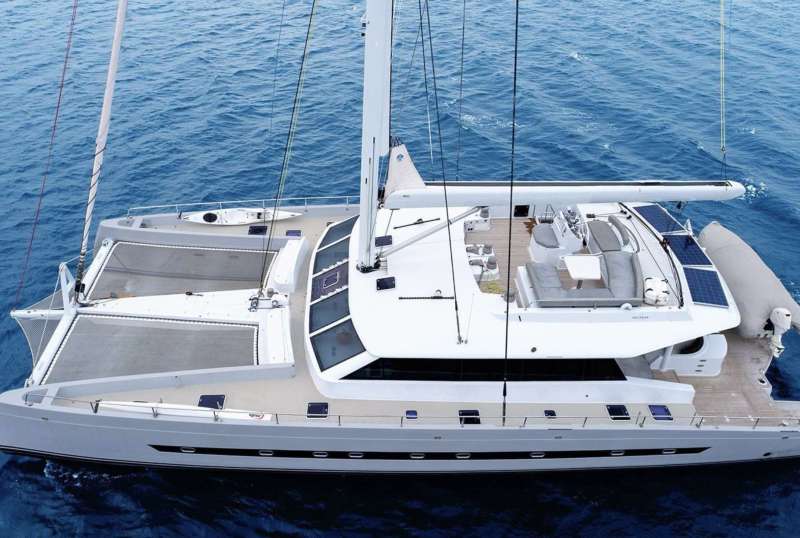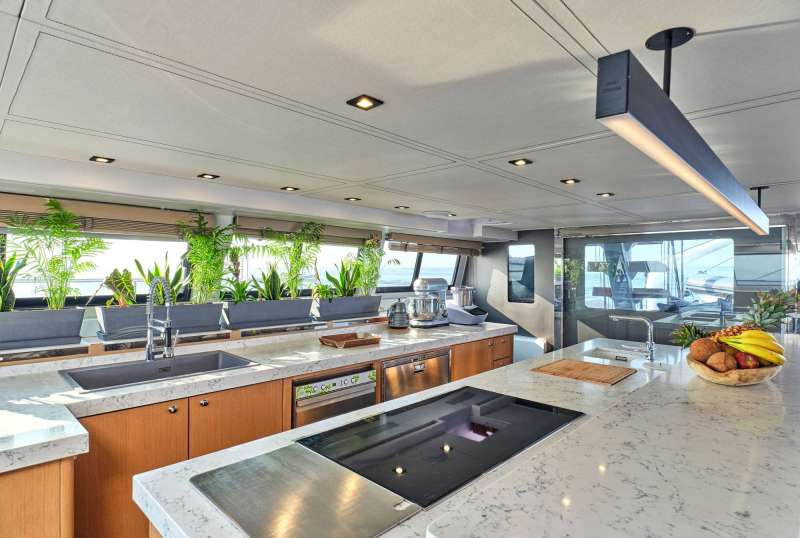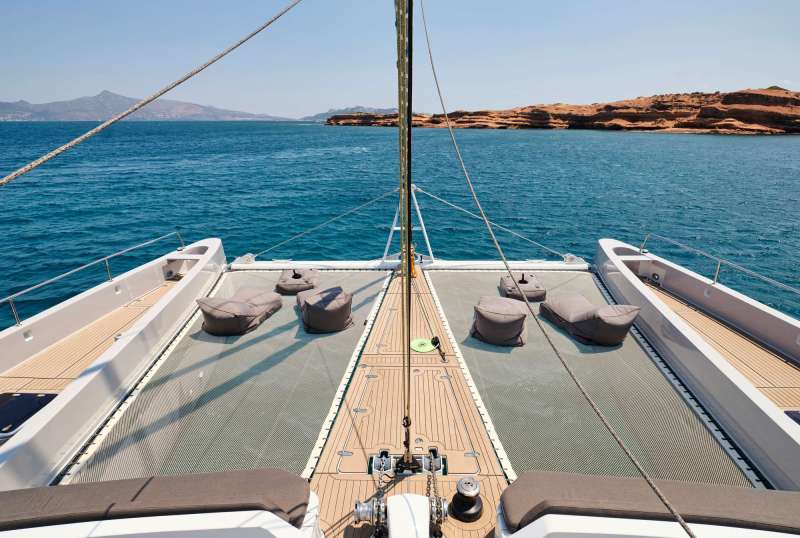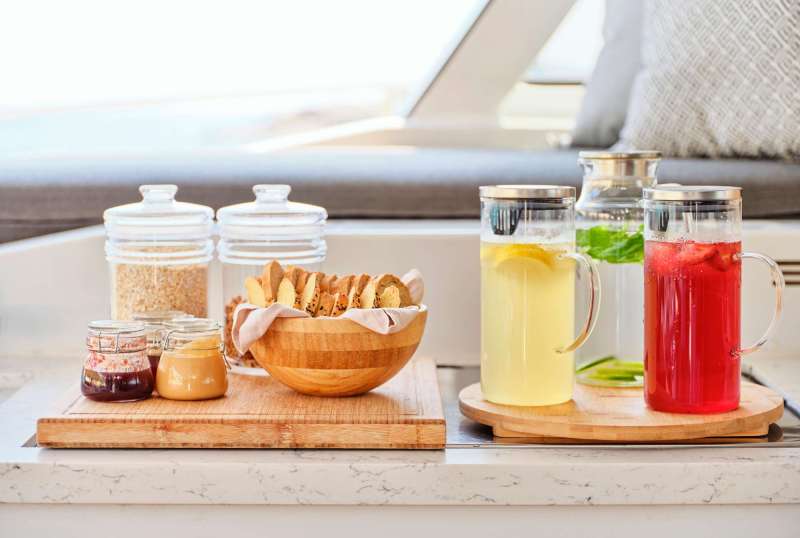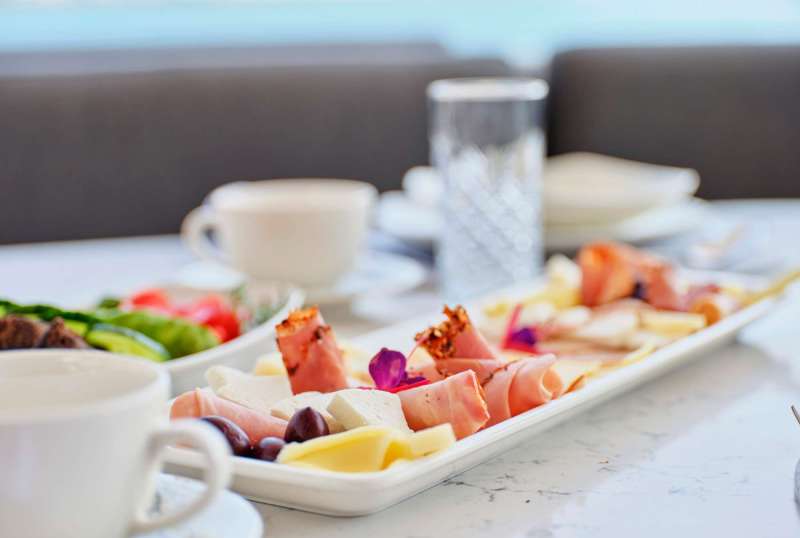 SAMELI
From €59,000/week
5 cabins
75 ft
Two Oceans
10 guests
Refit: 2023
50 Litres/Hr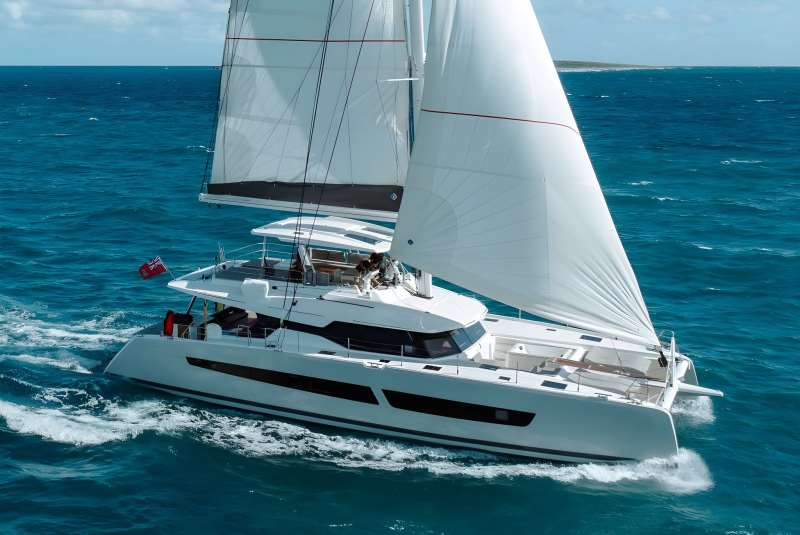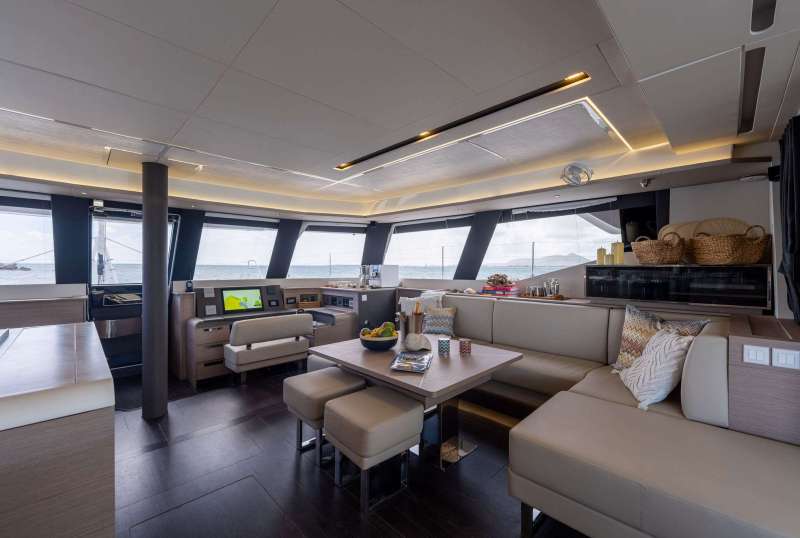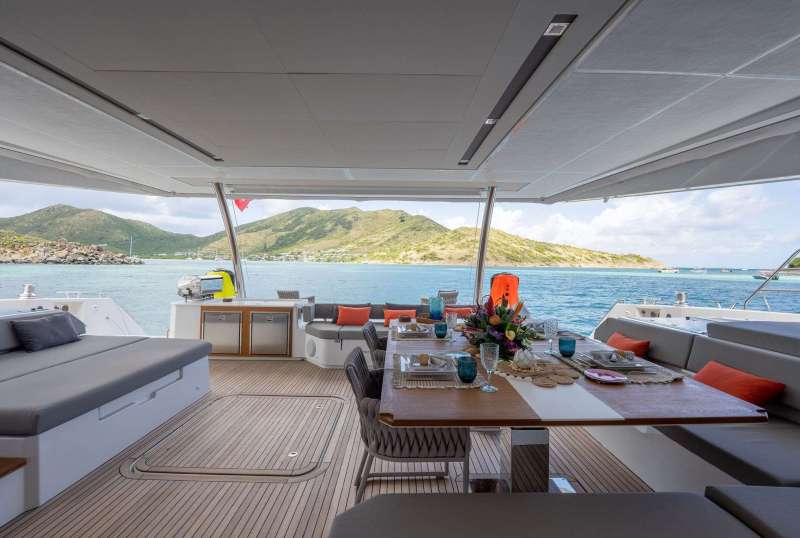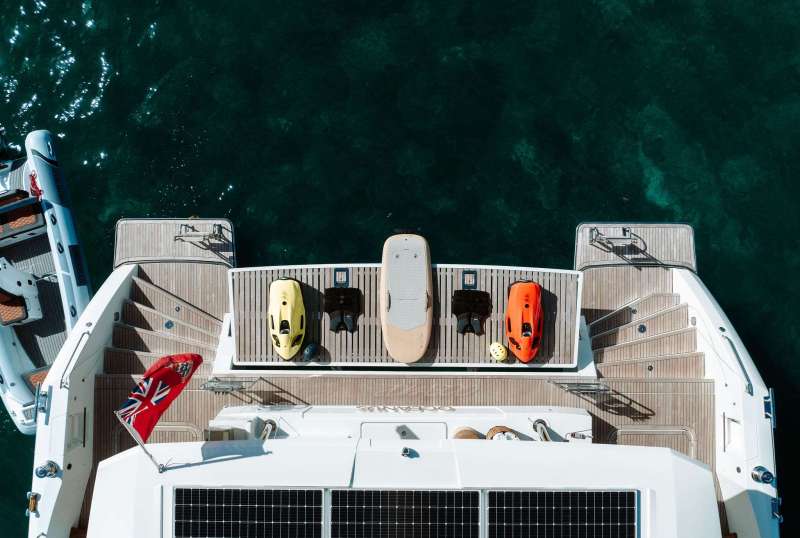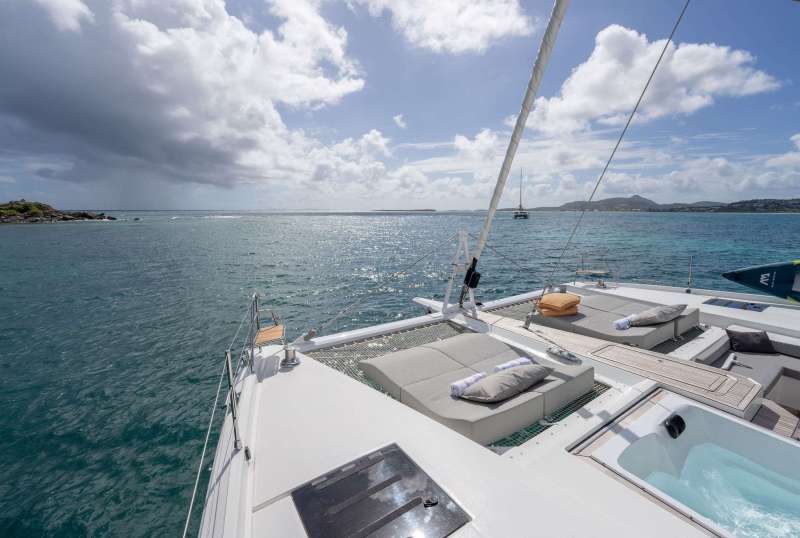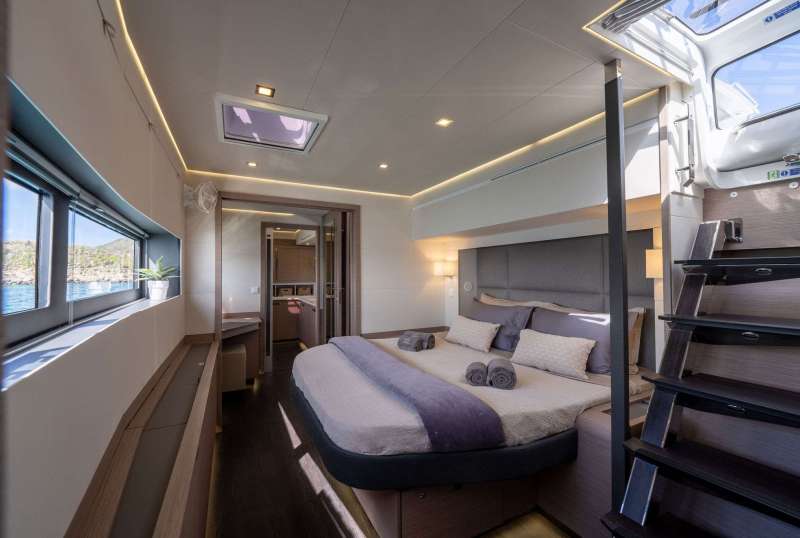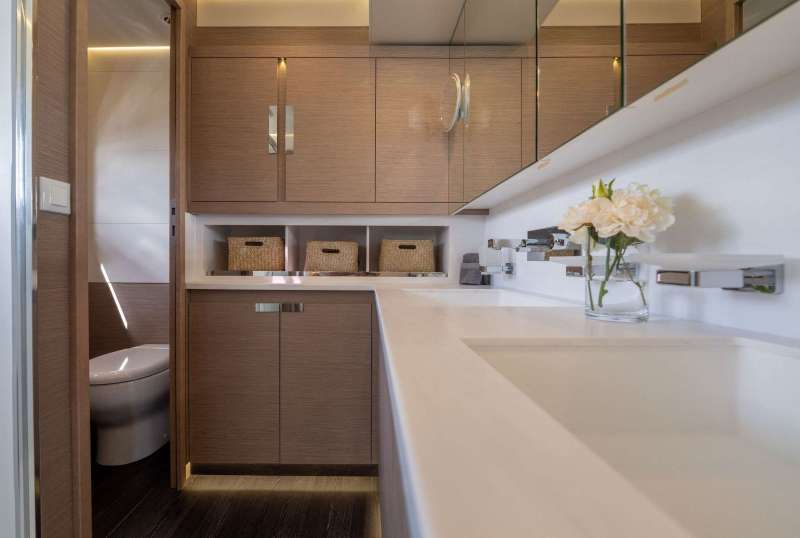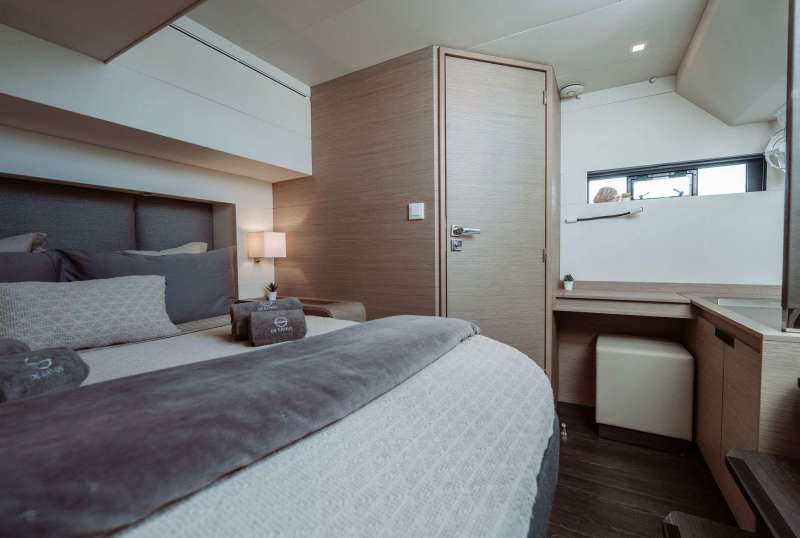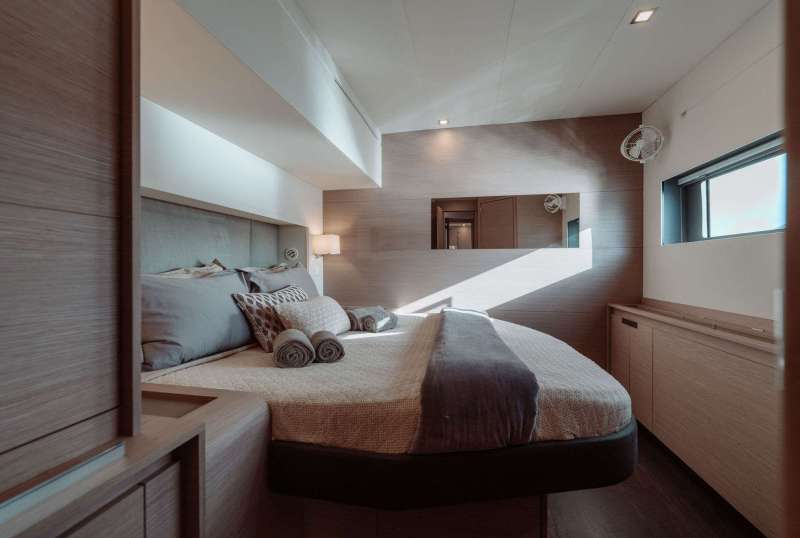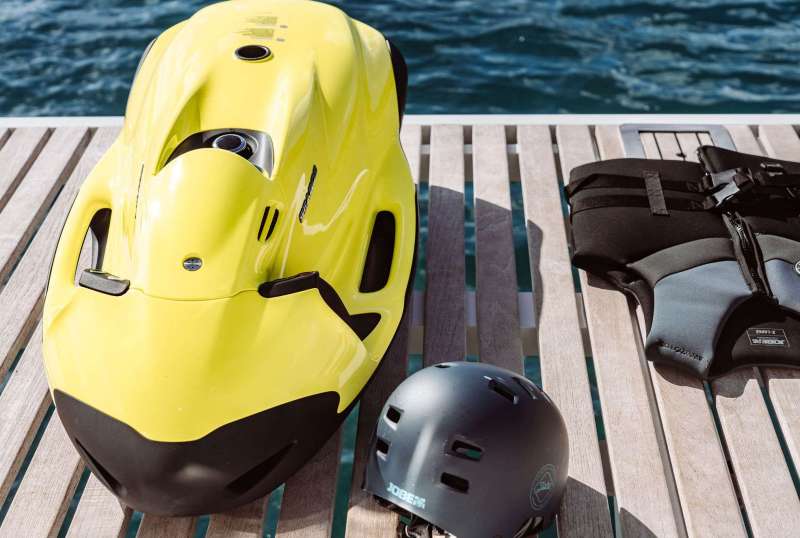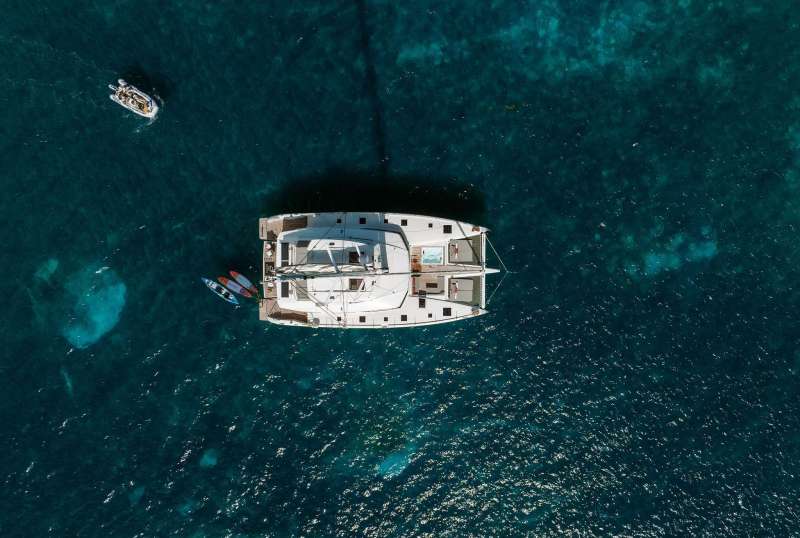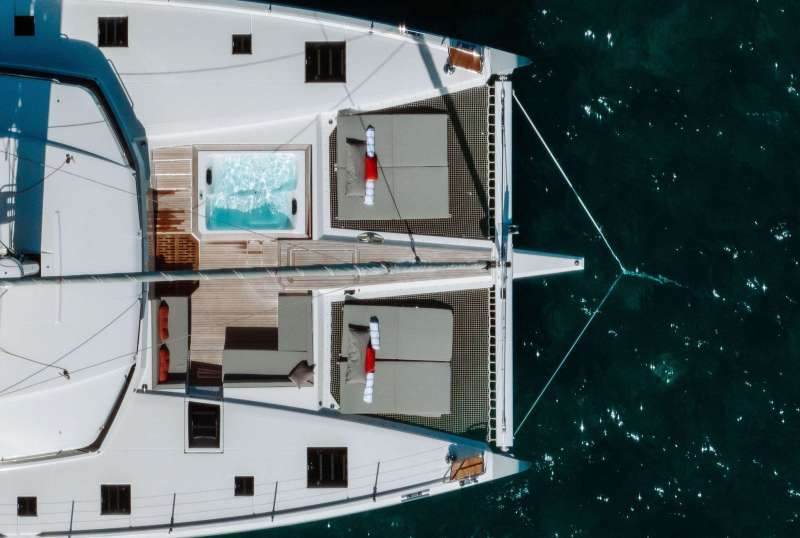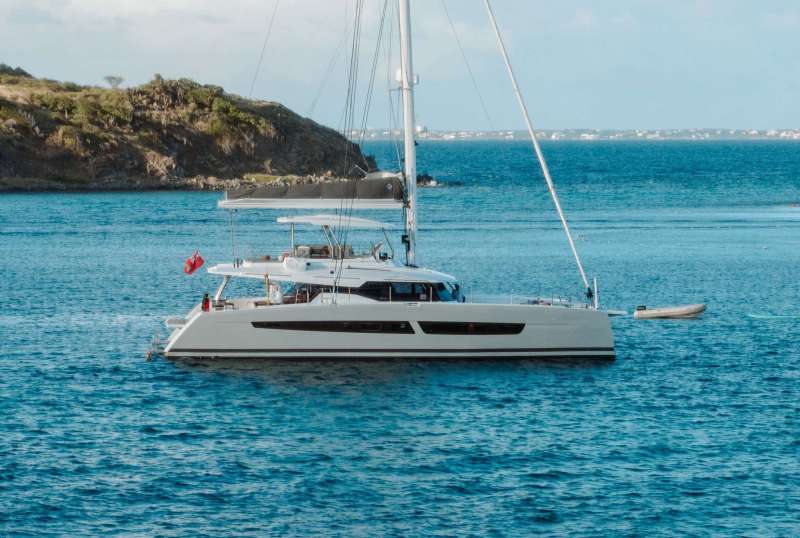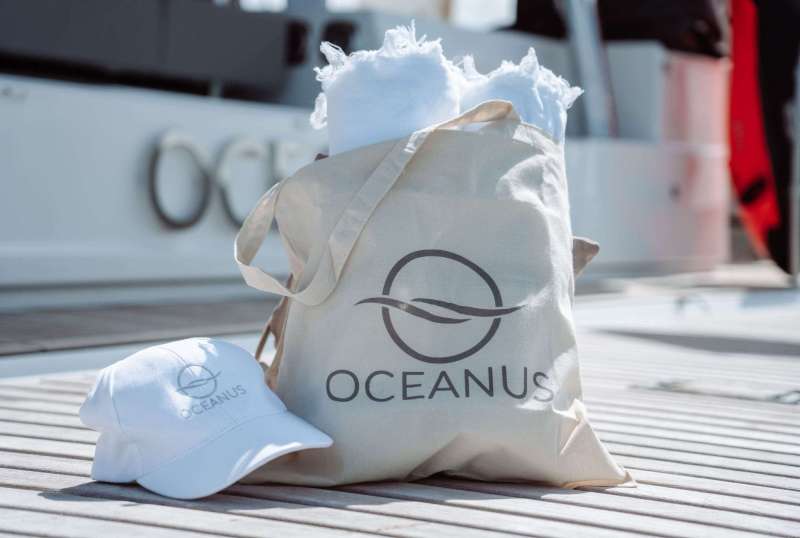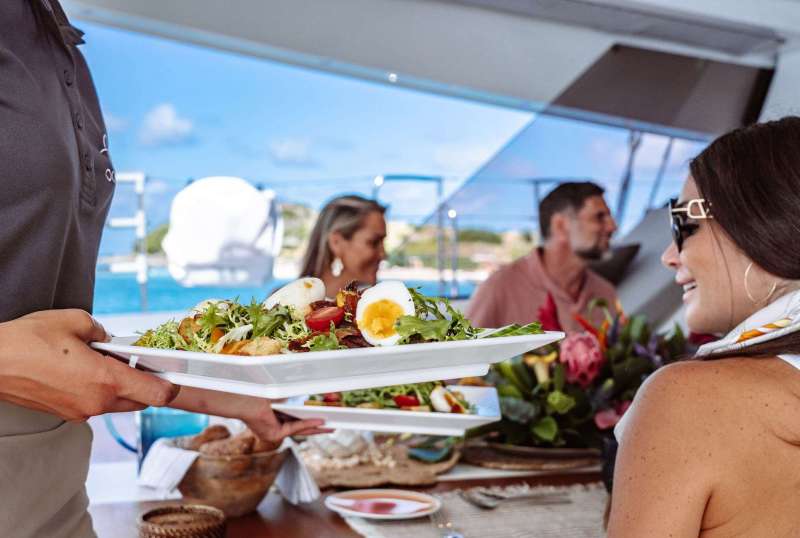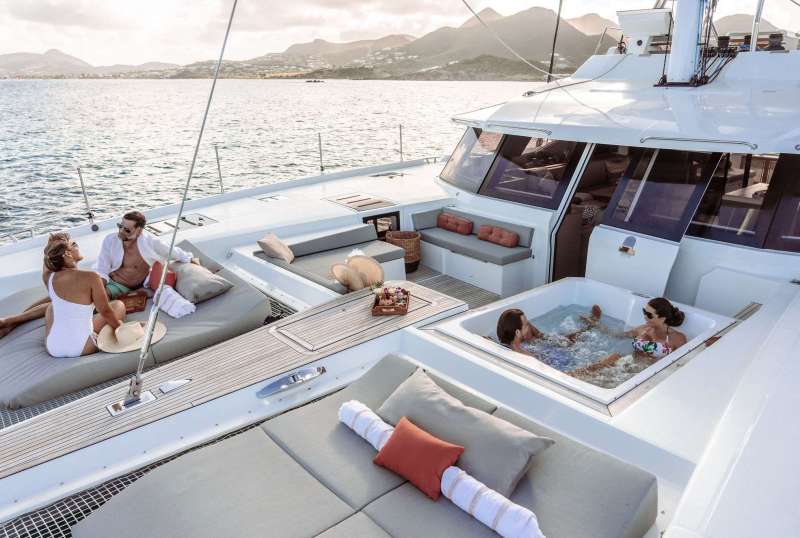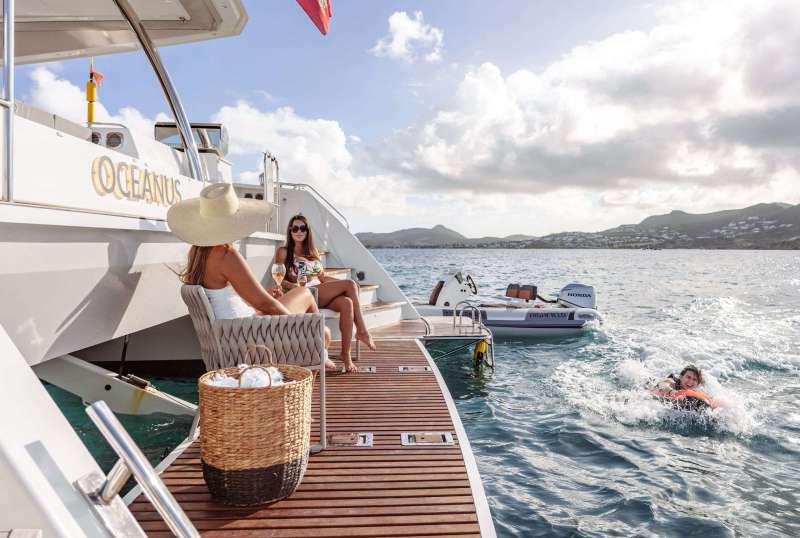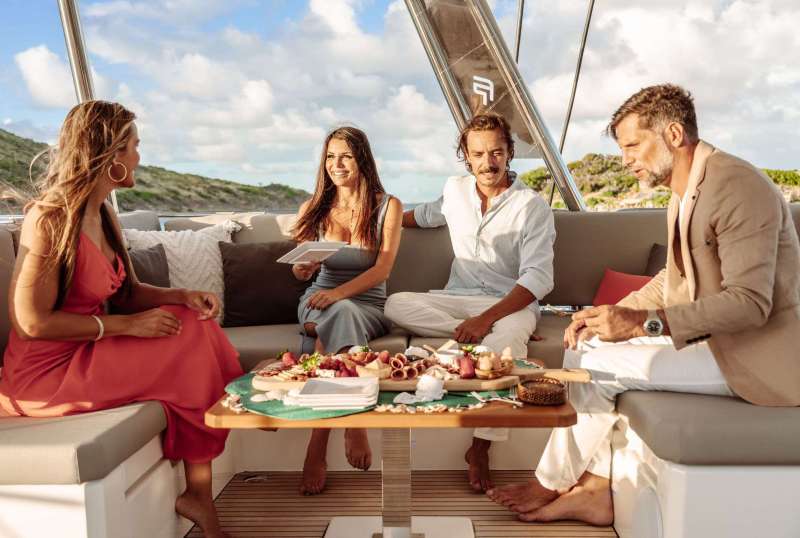 OCEANUS
From €55,500/week
4 cabins
70 ft
Fountaine Pajot
8 guests
Built: 2022
22 Litres/Hr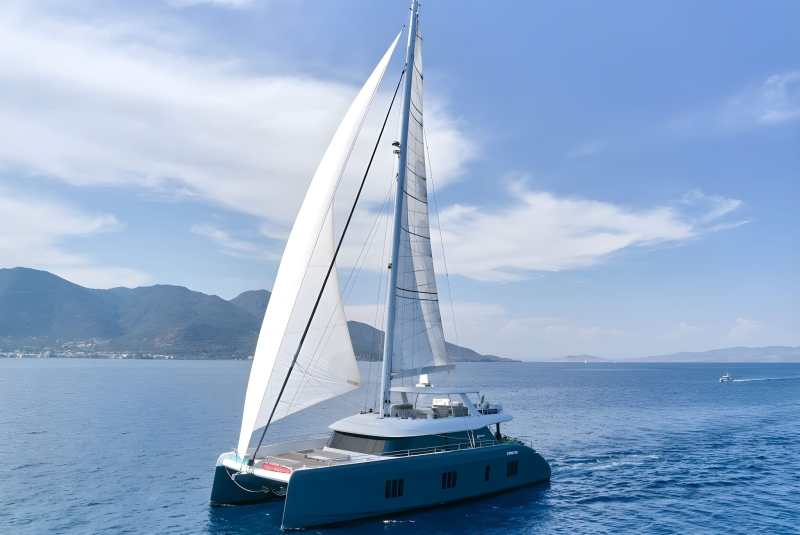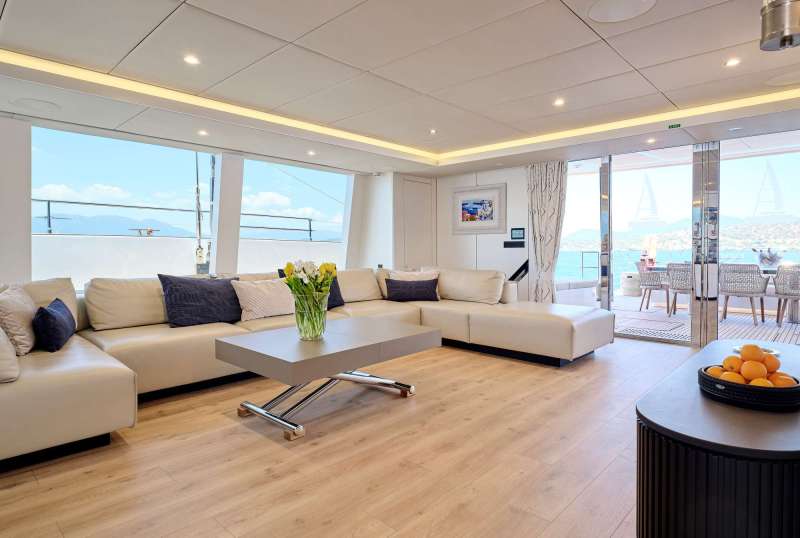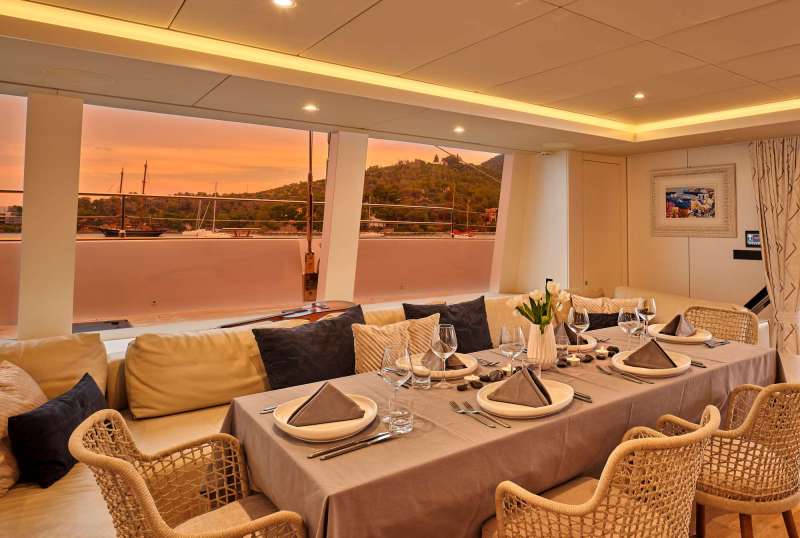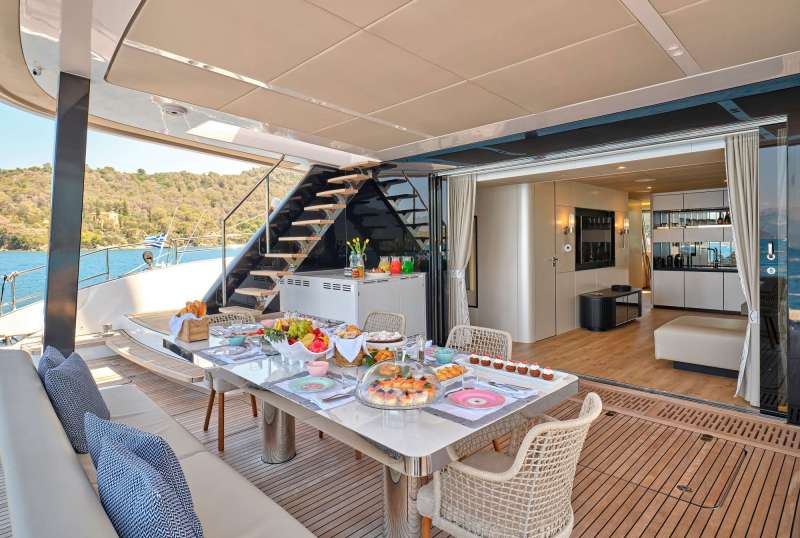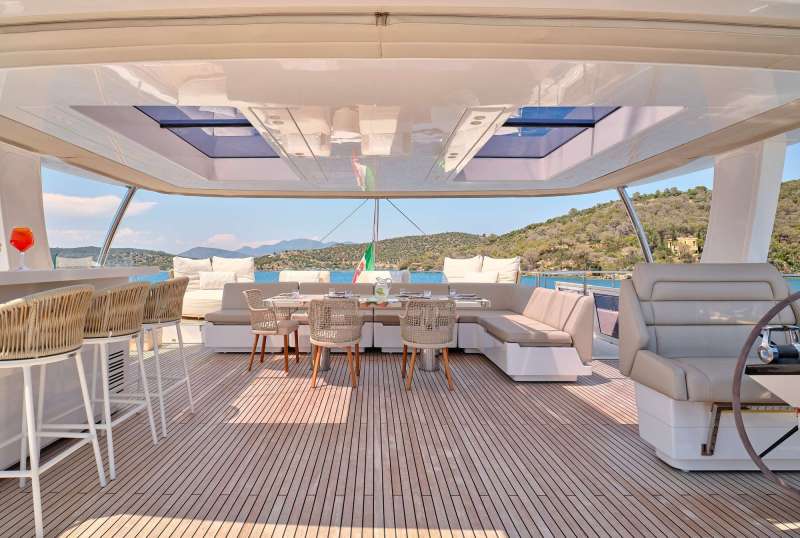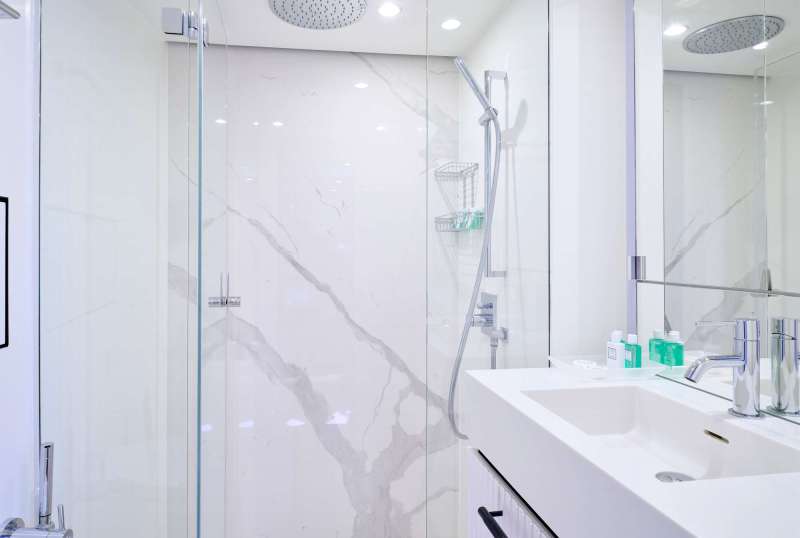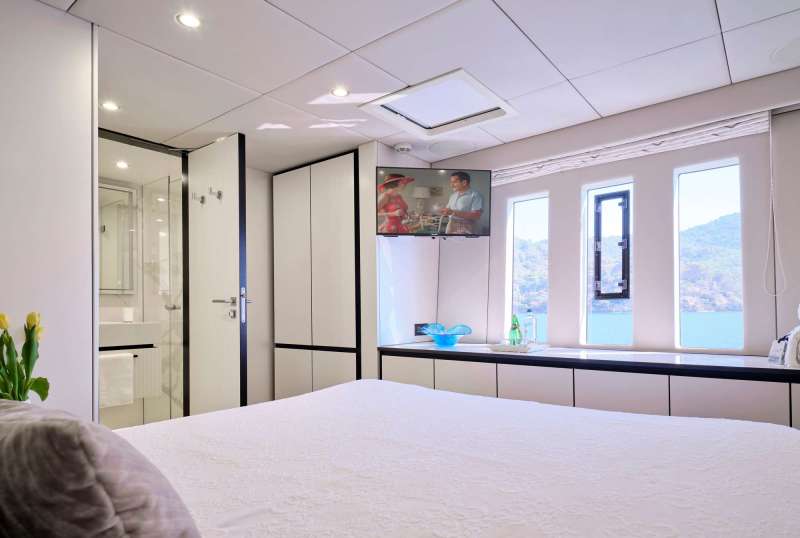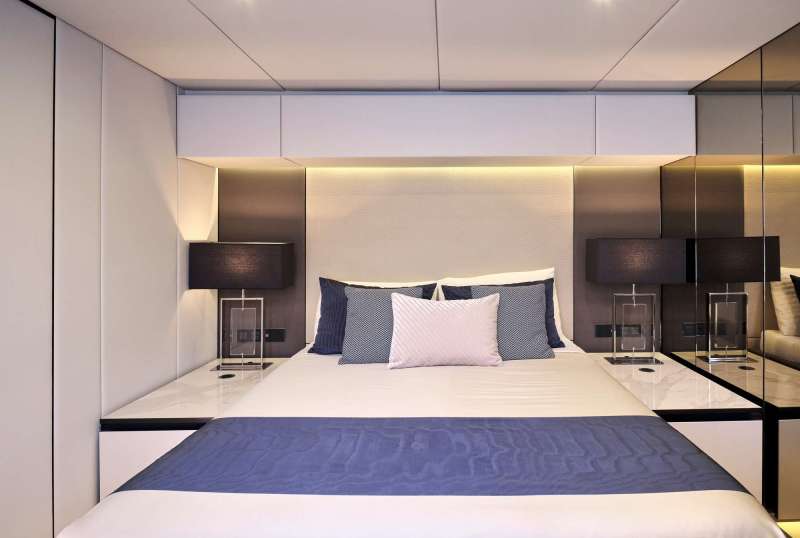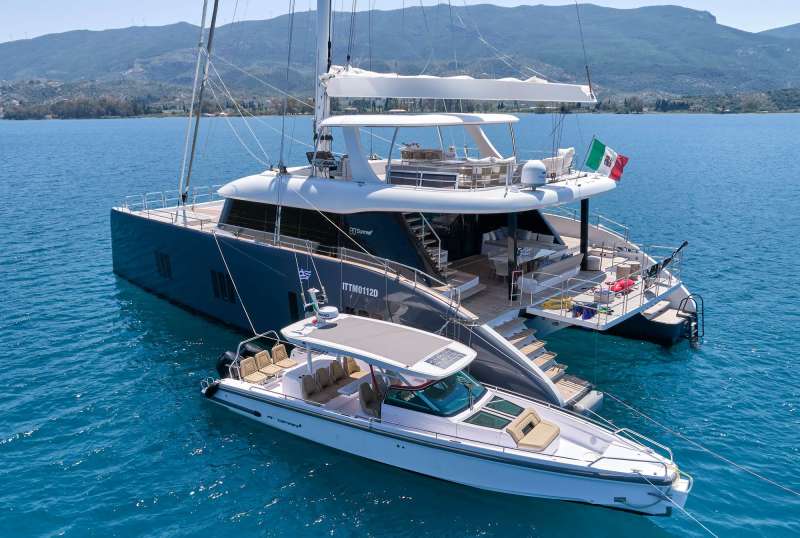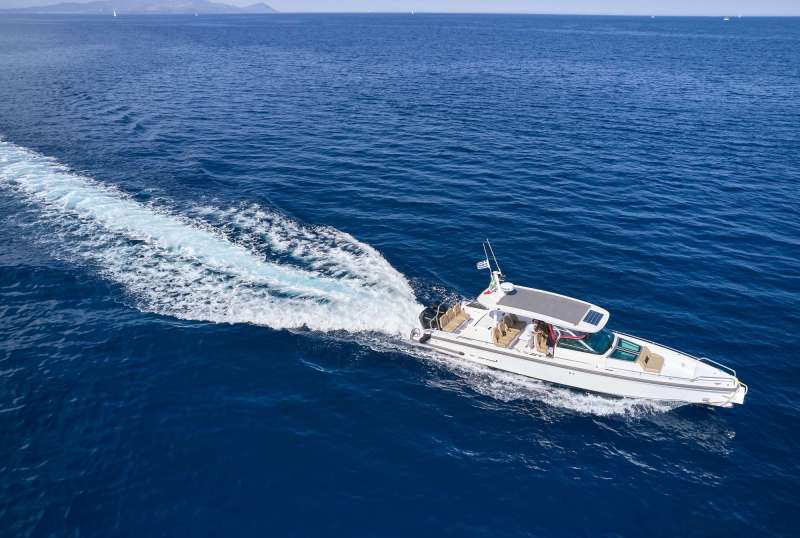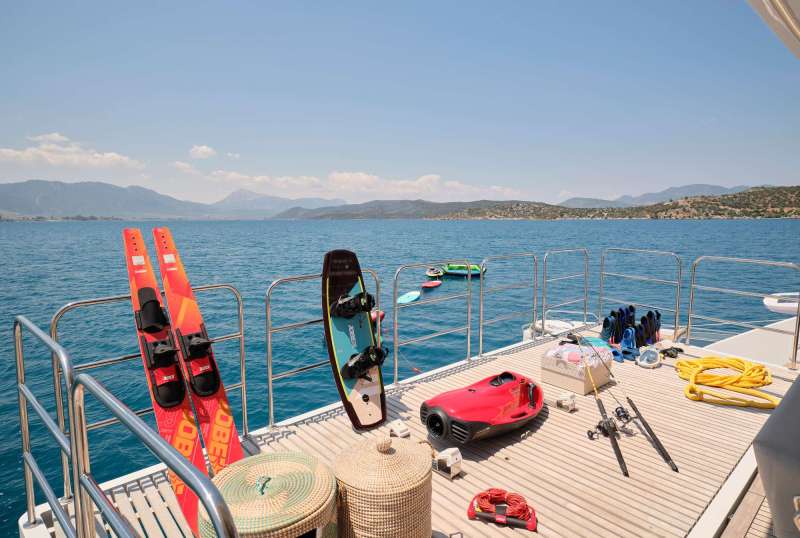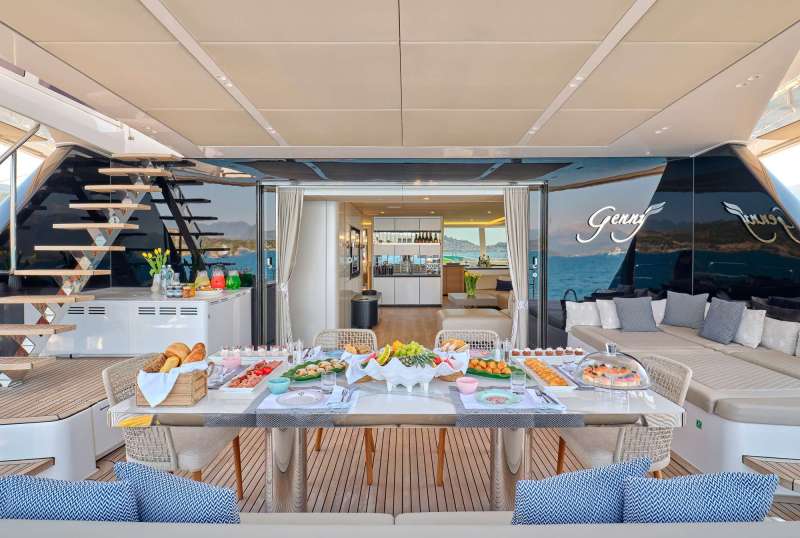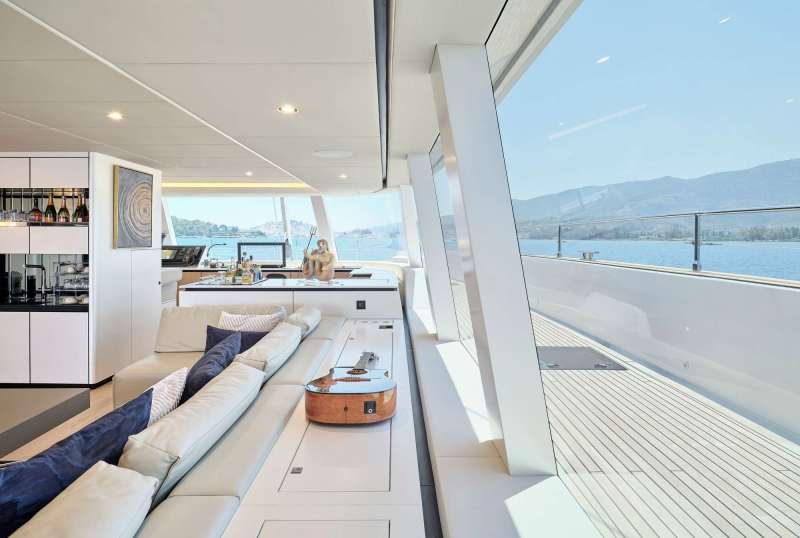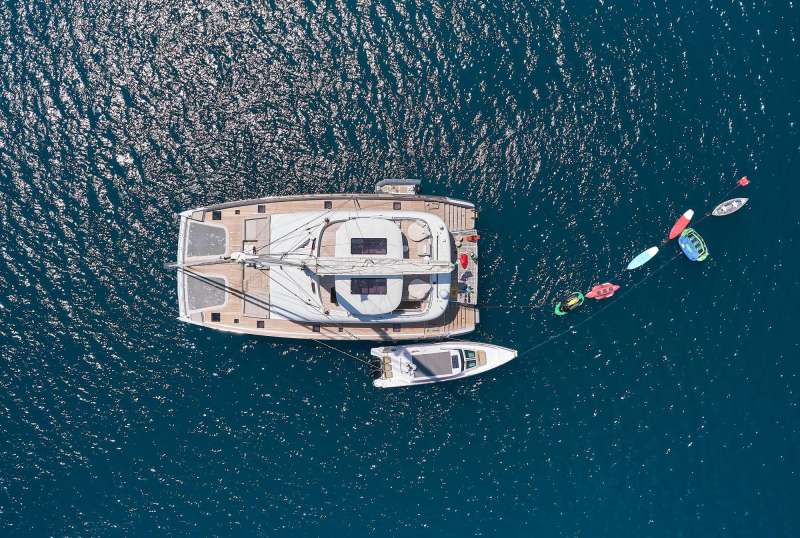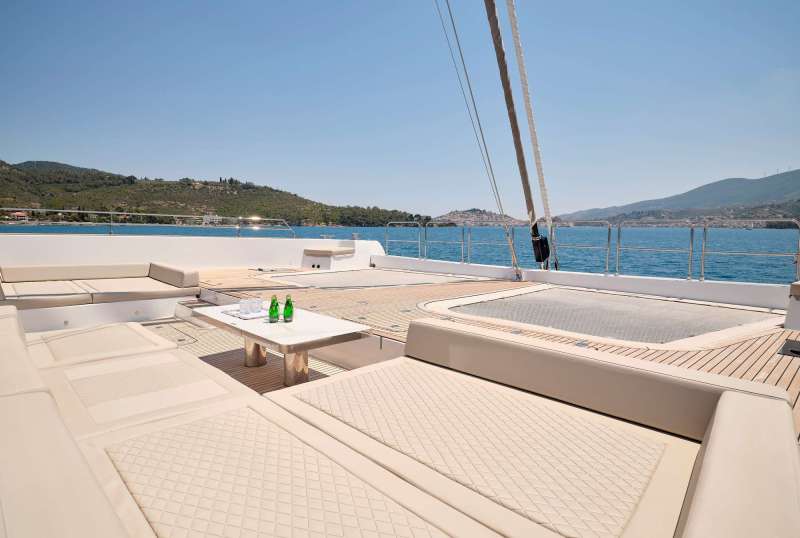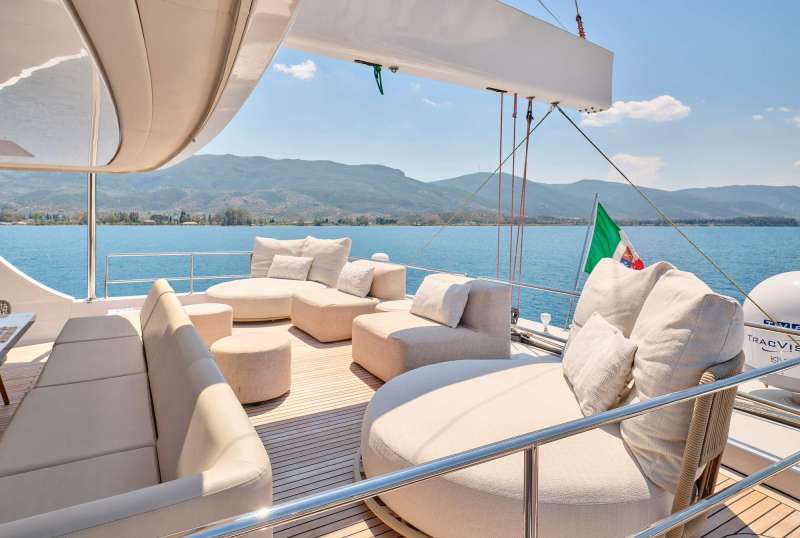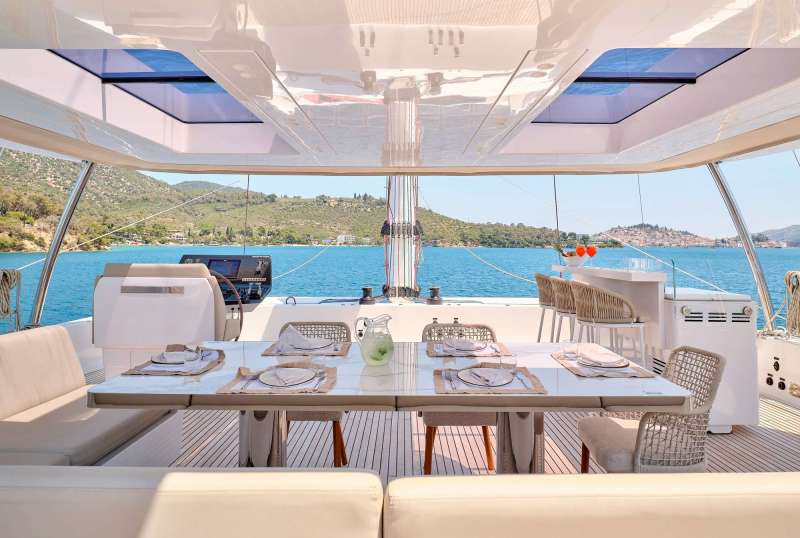 GENNY
From €55,000/week
5 cabins
80 ft
Sunreef Yachts
10 guests
Built: 2021
130 Litres/Hr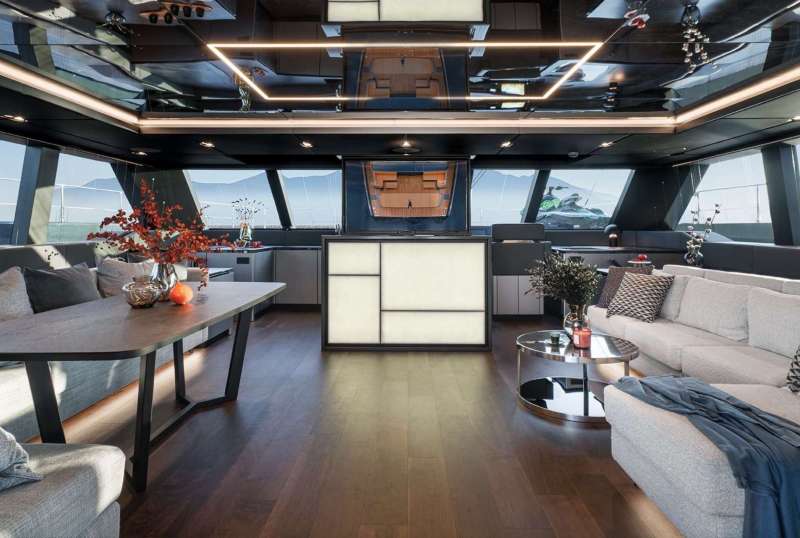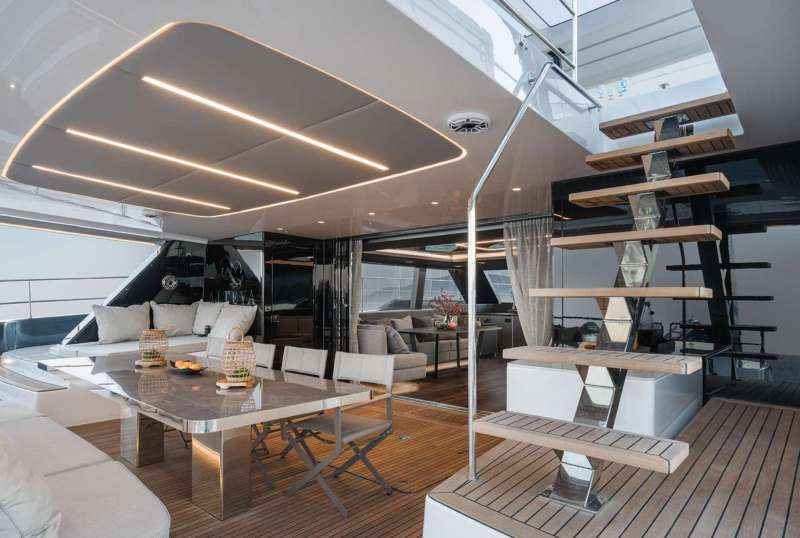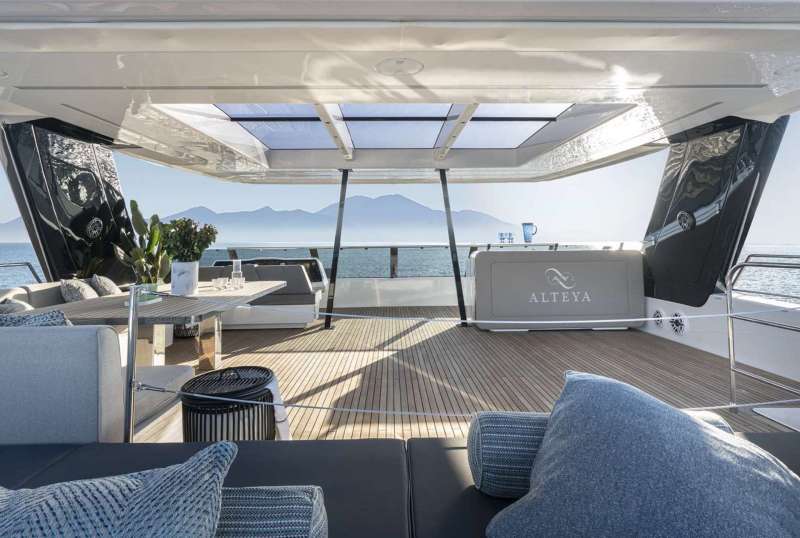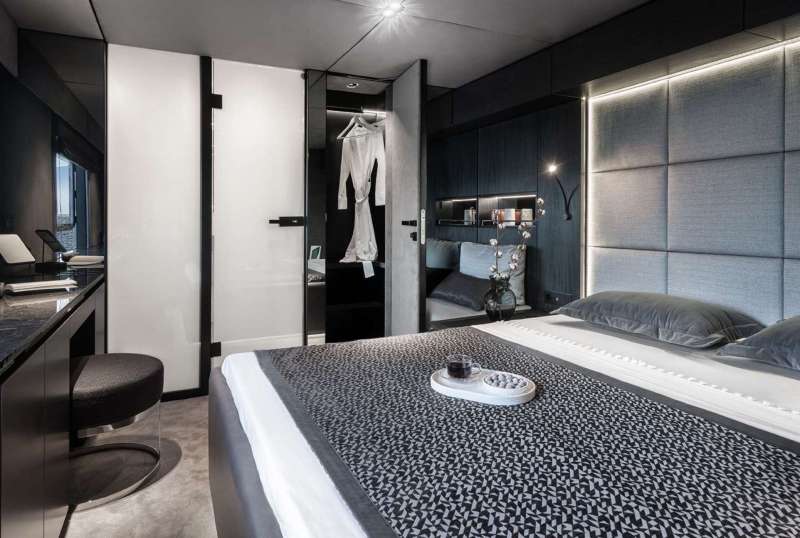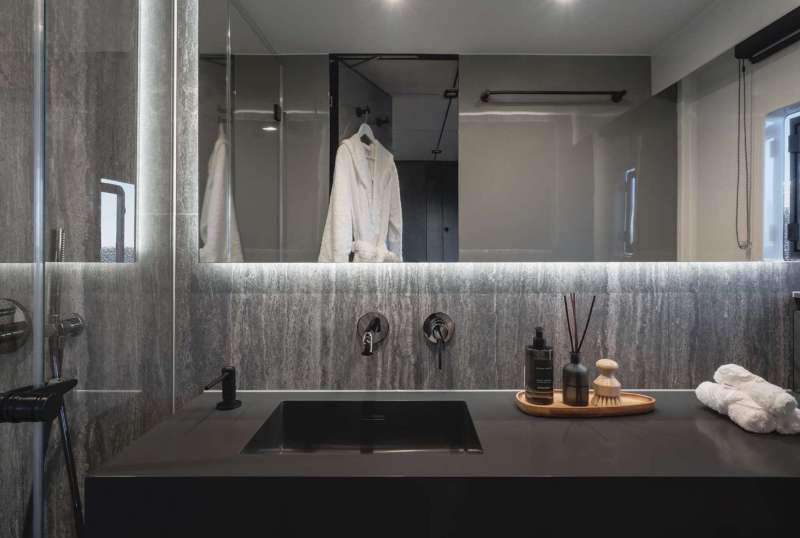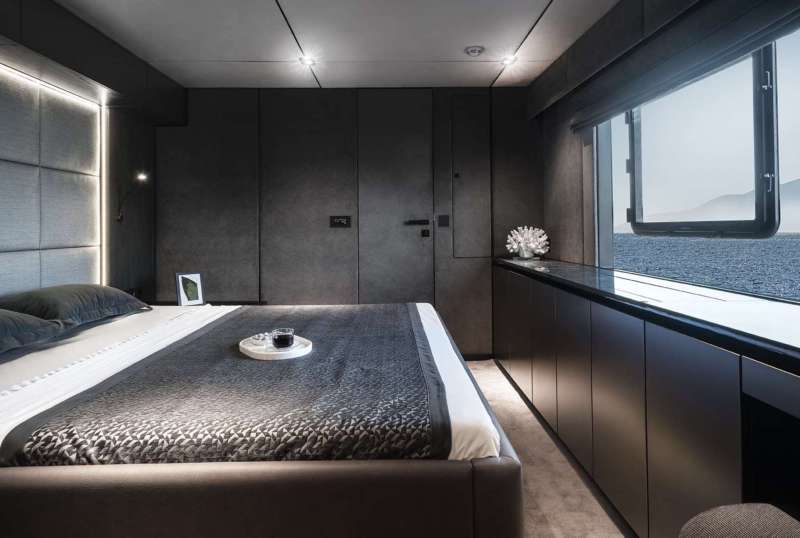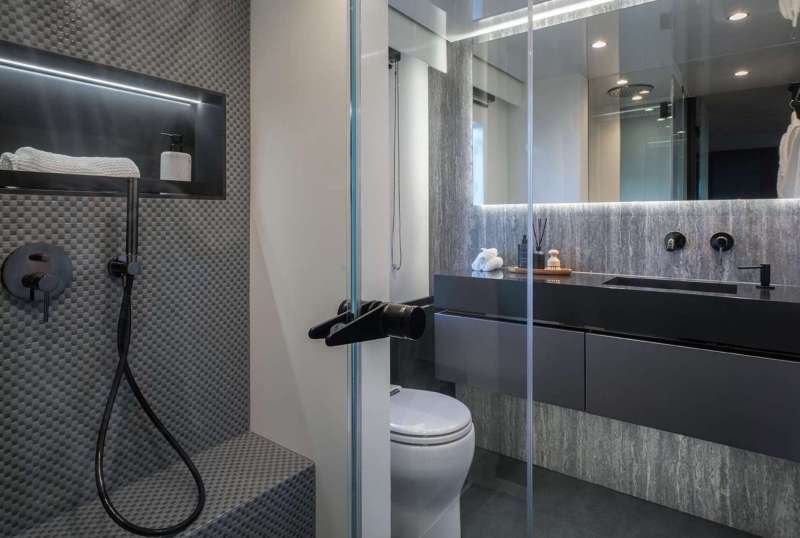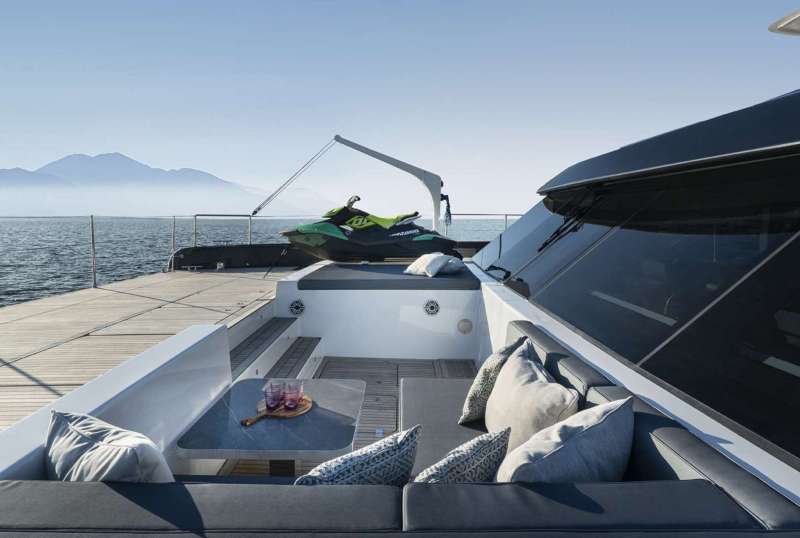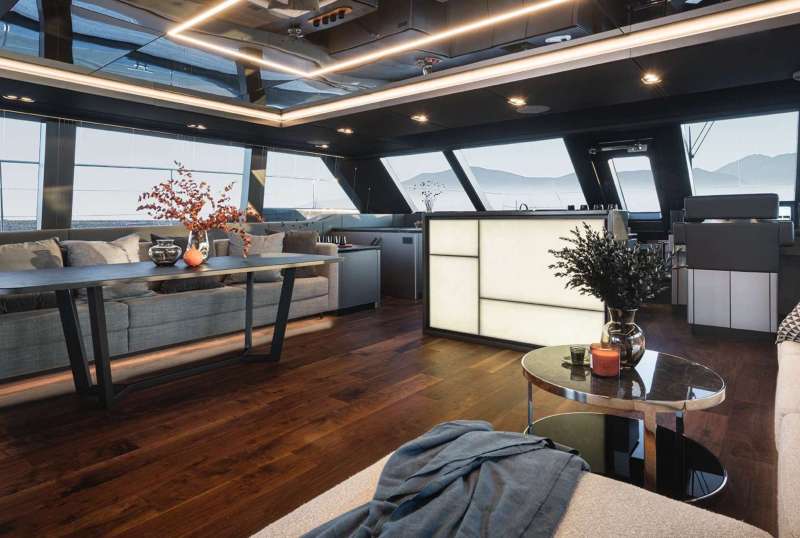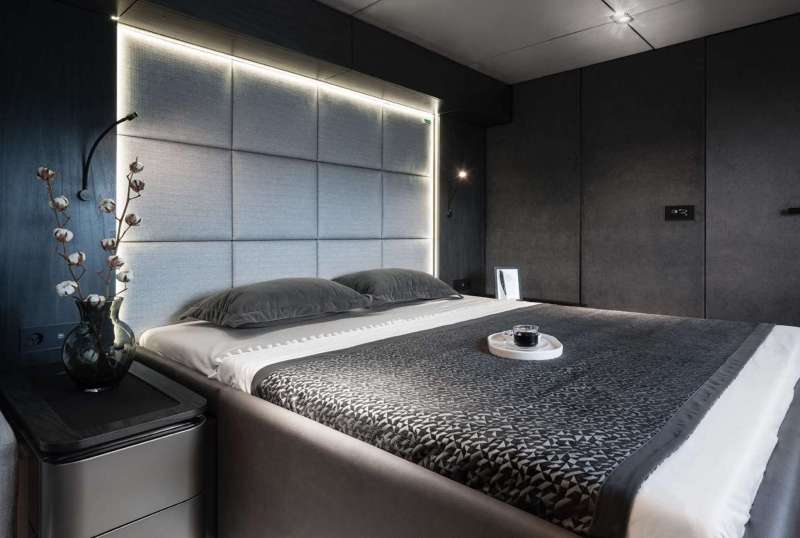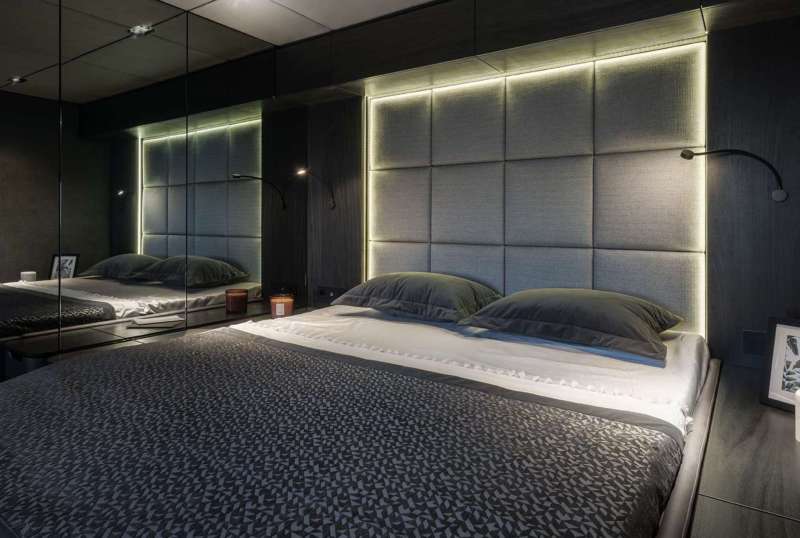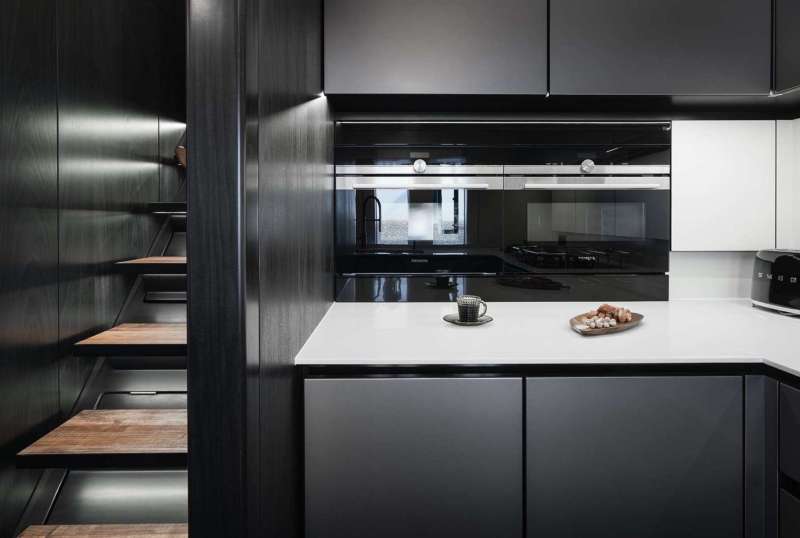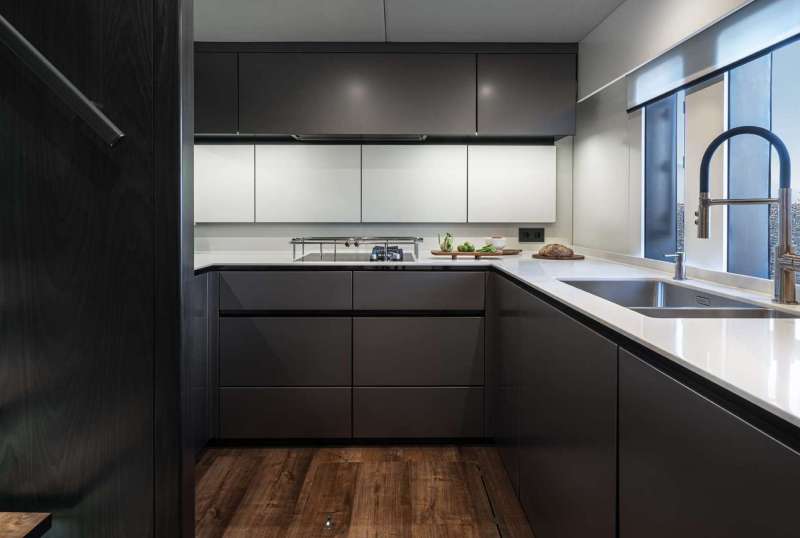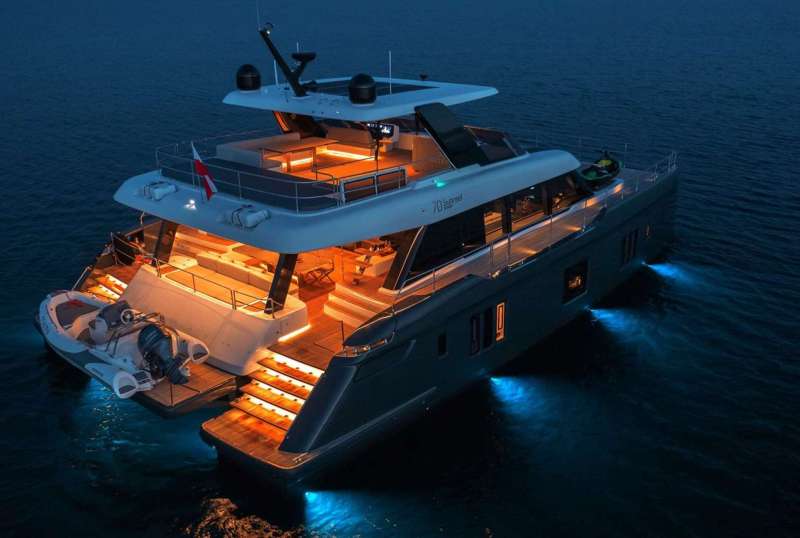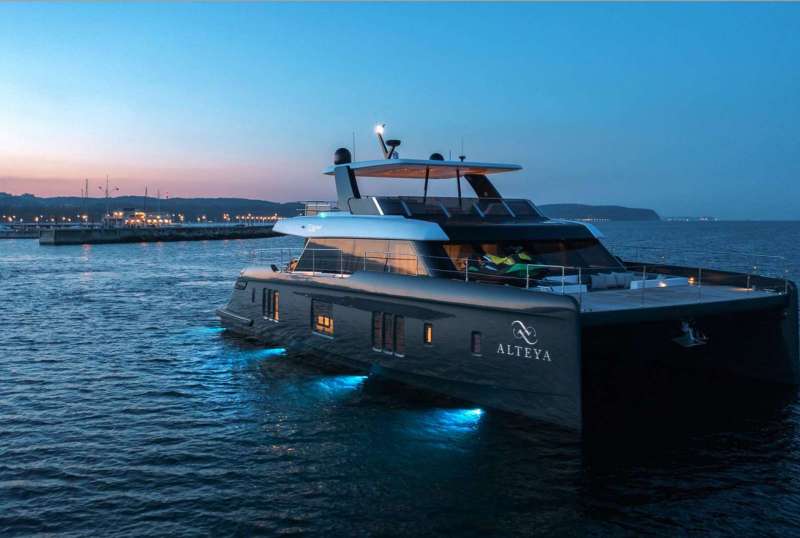 ALTEYA
From €55,000/week
4 cabins
70 ft
Sunreef Yachts
8 guests
Built: 2022
200 Litres/Hr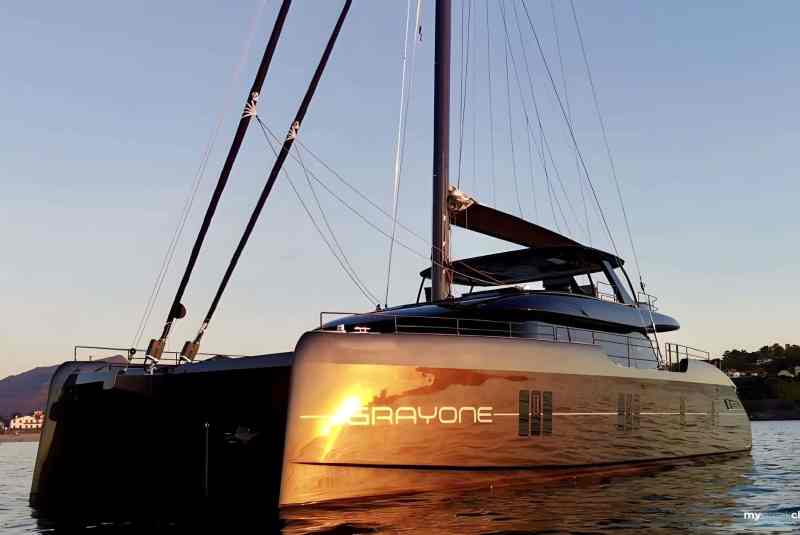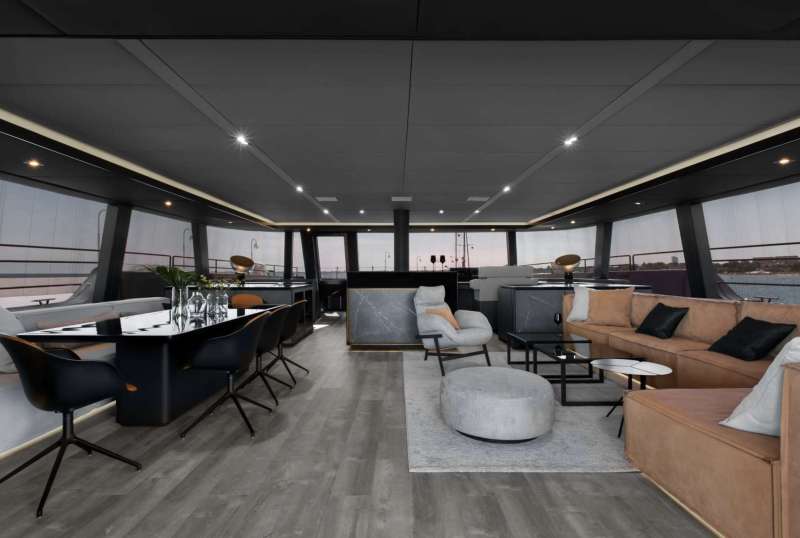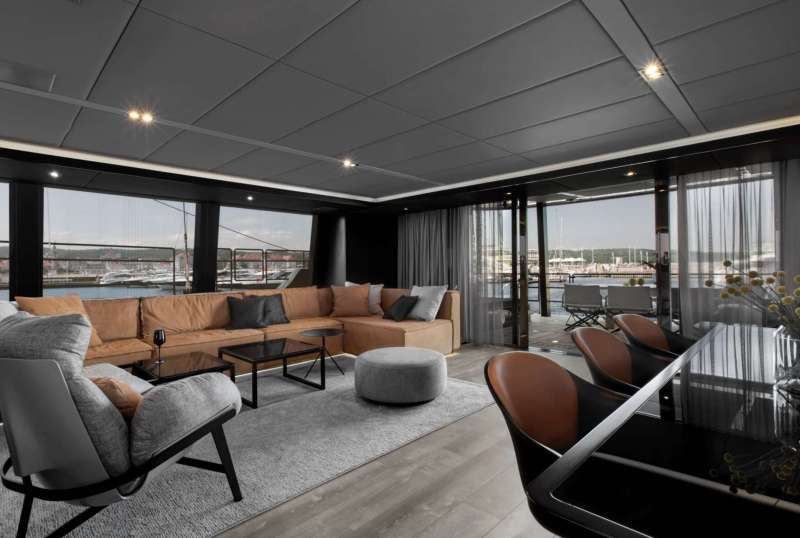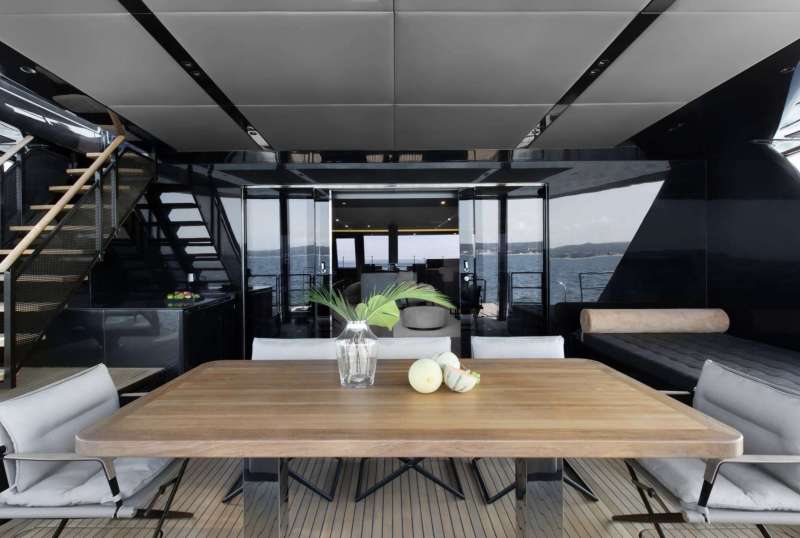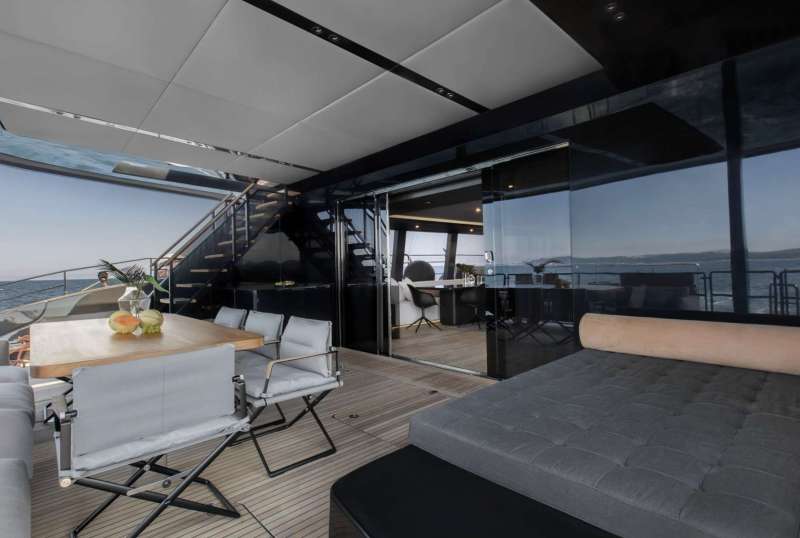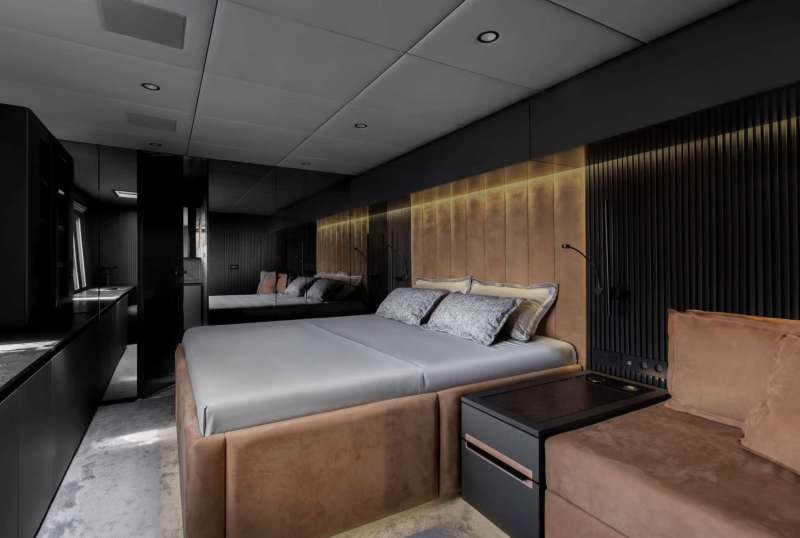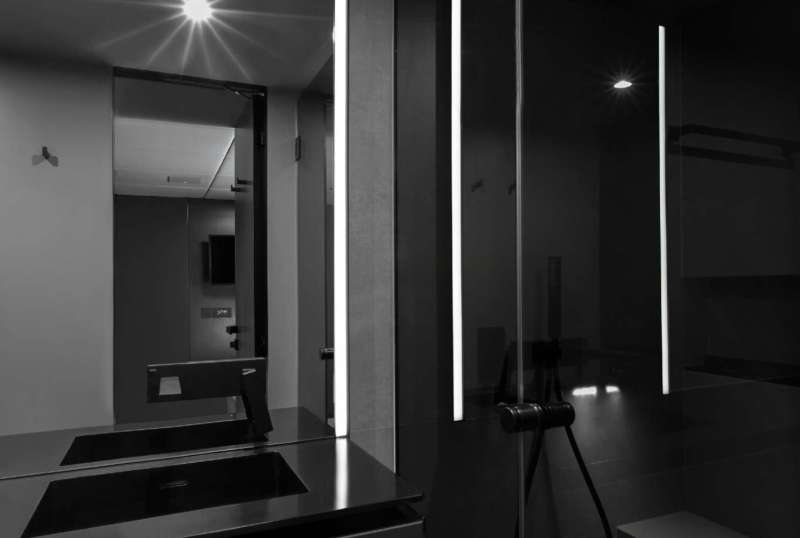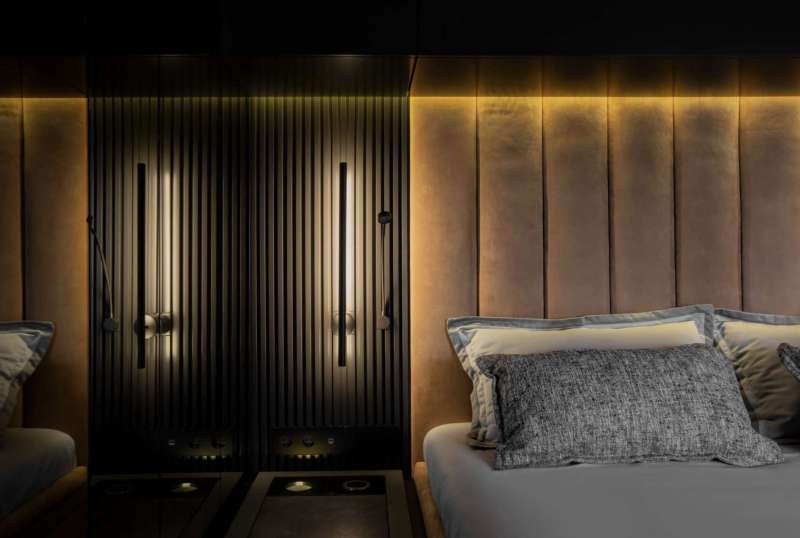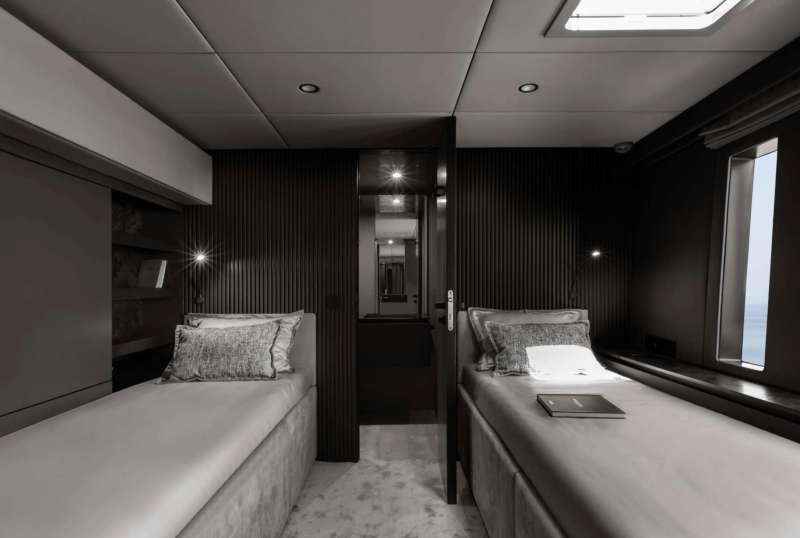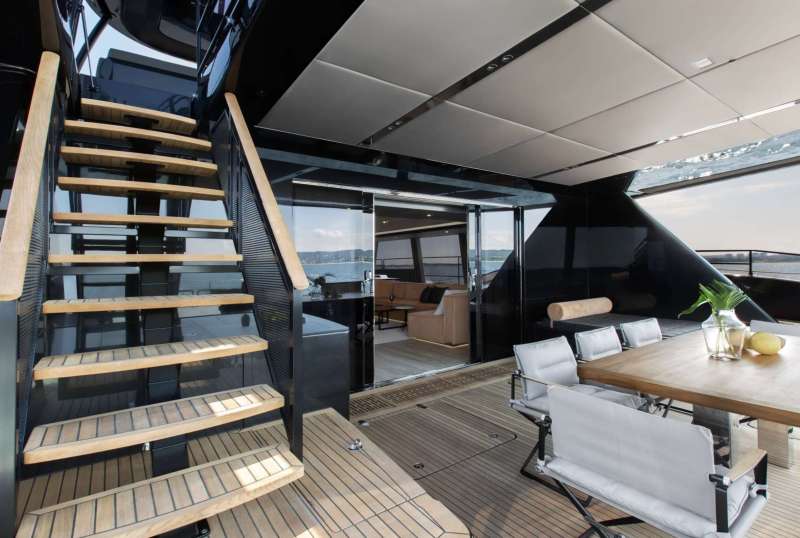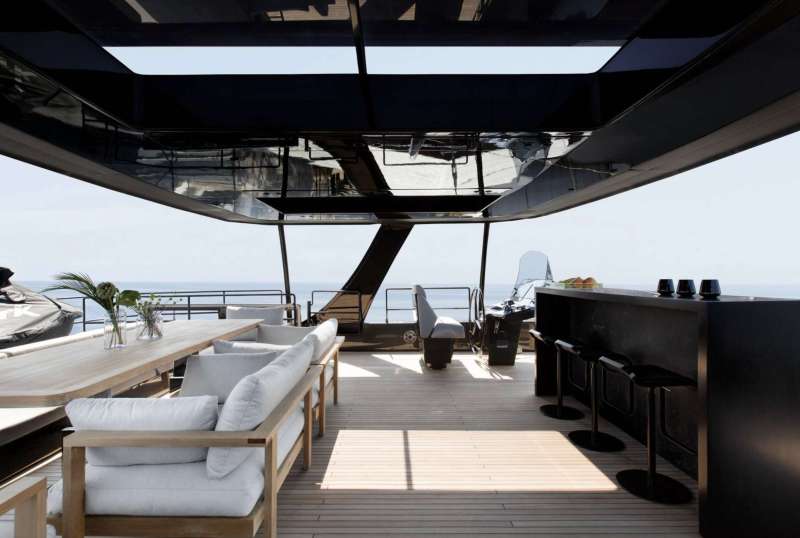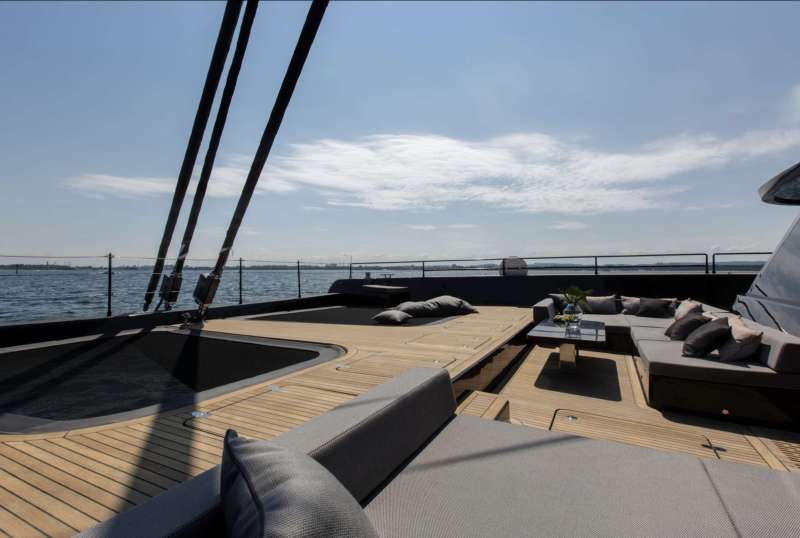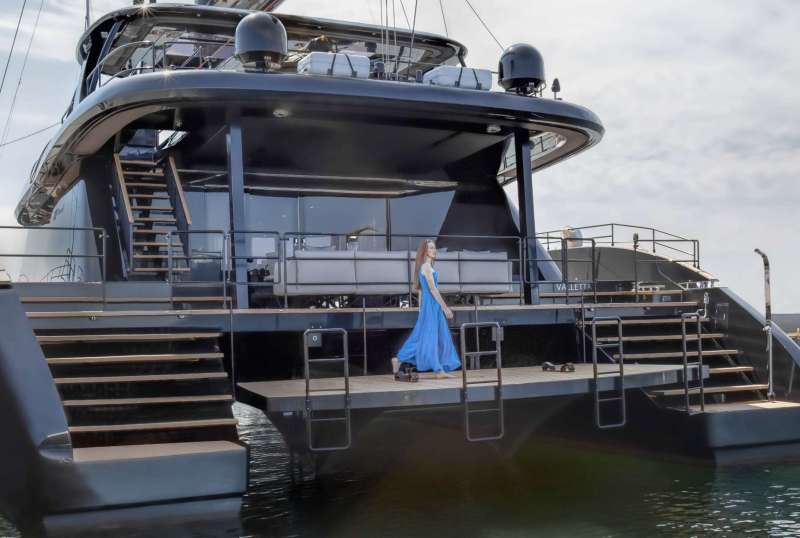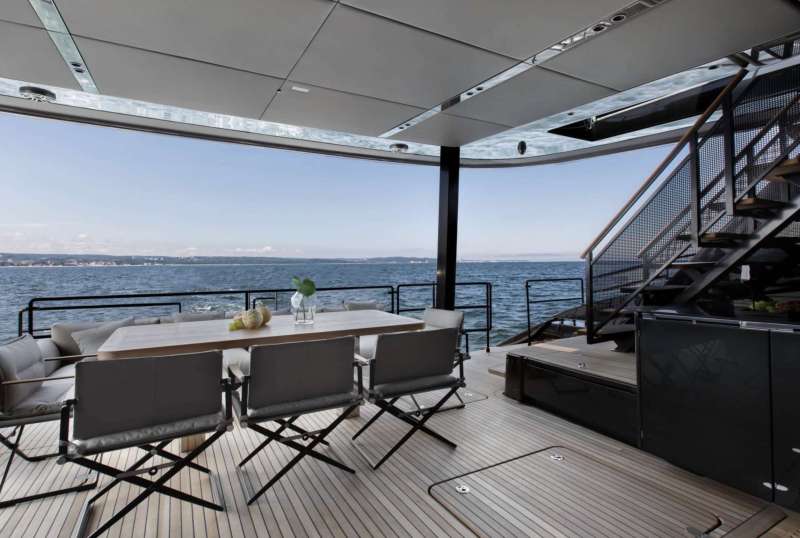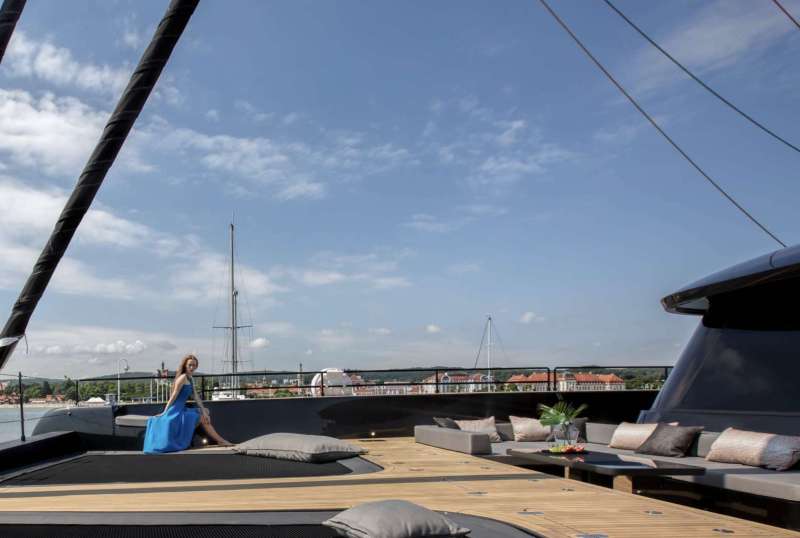 GRAYONE
From €55,000/week
4 cabins
80 ft
Sunreef Yachts
8 guests
Built: 2020
100 US Gall/Hr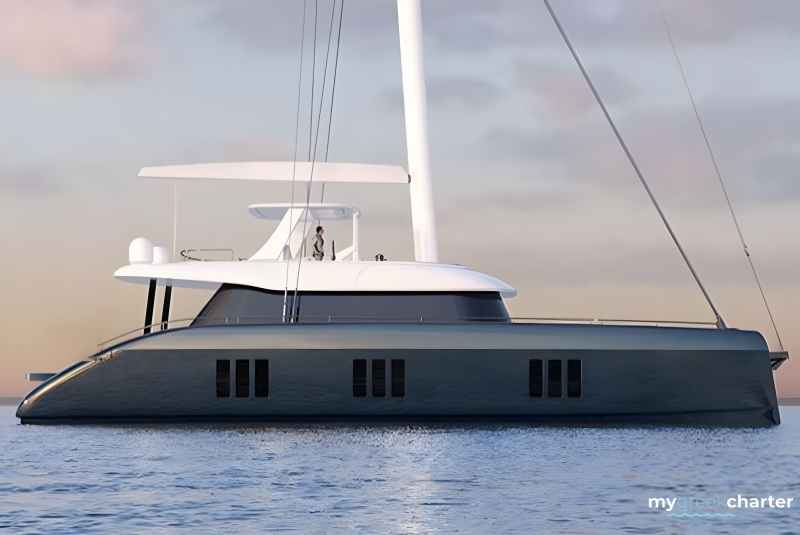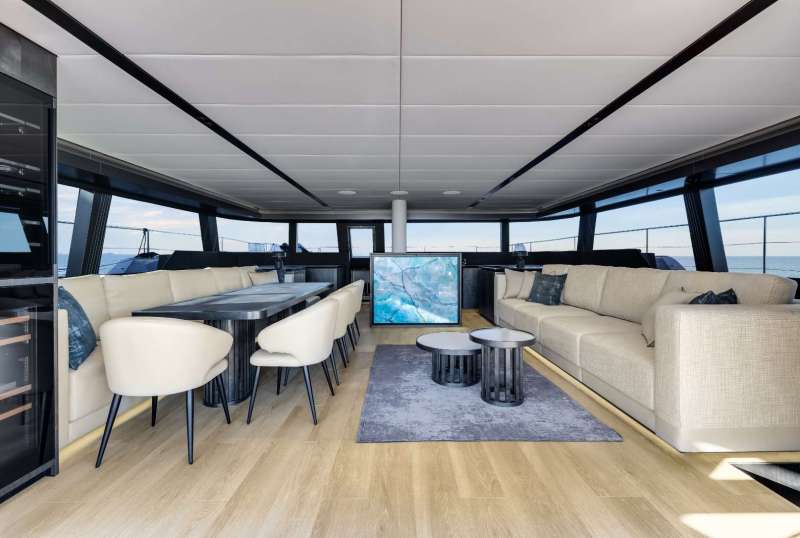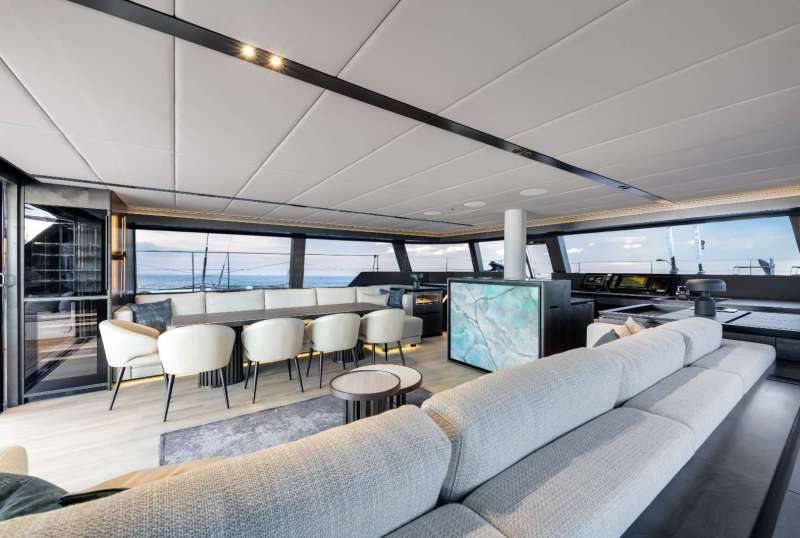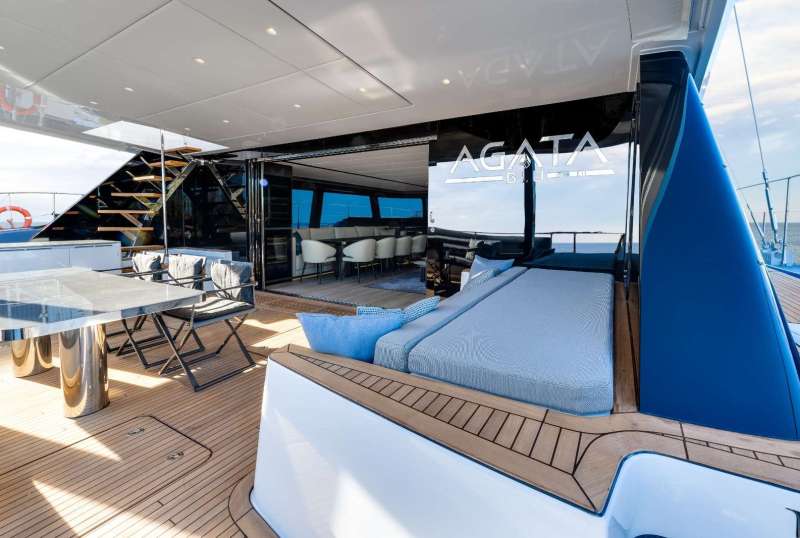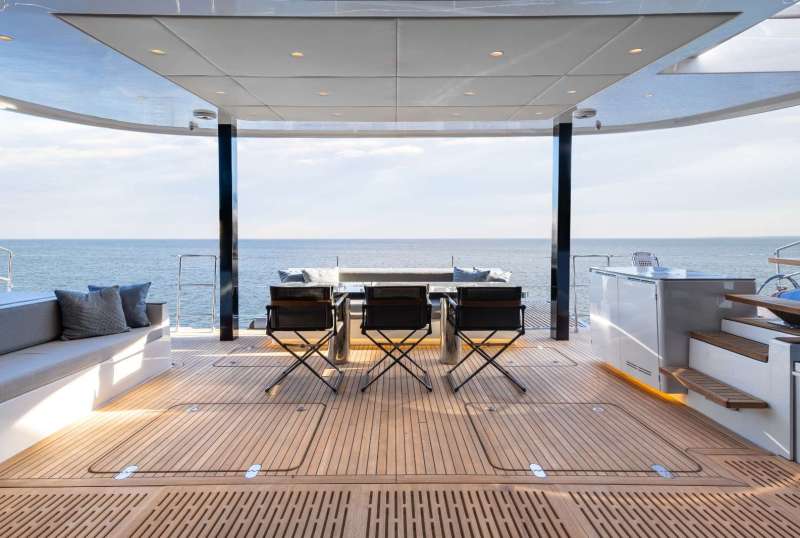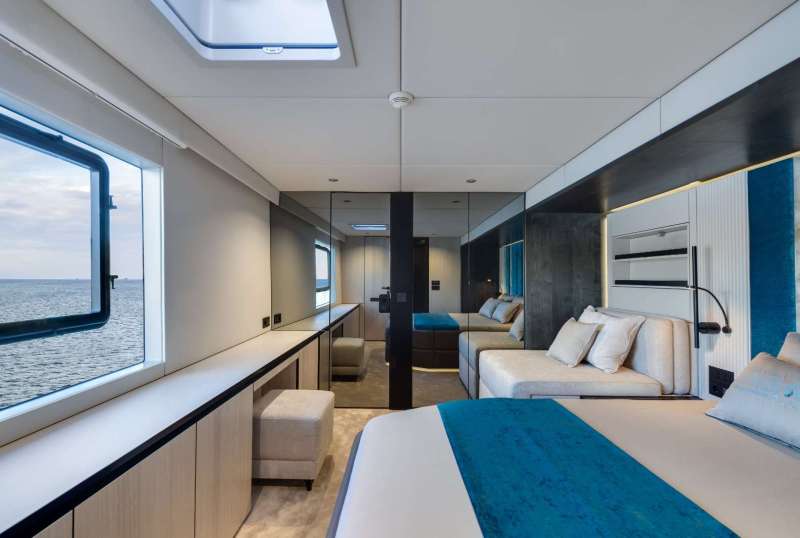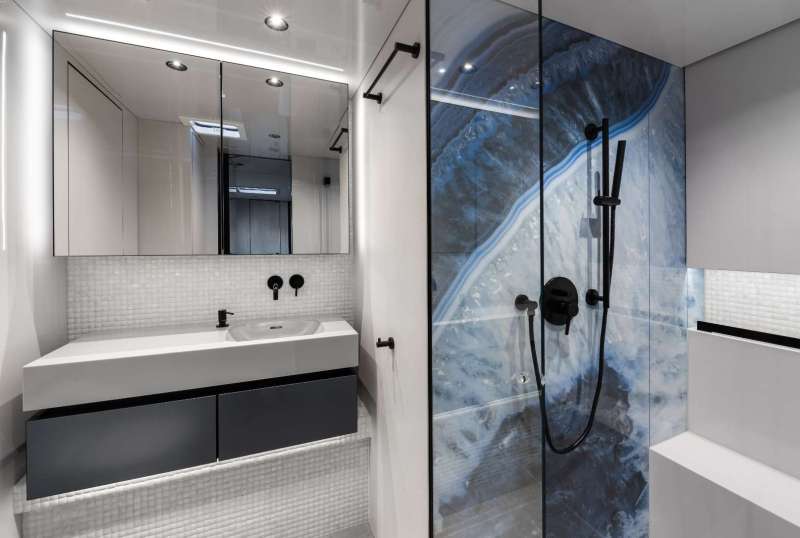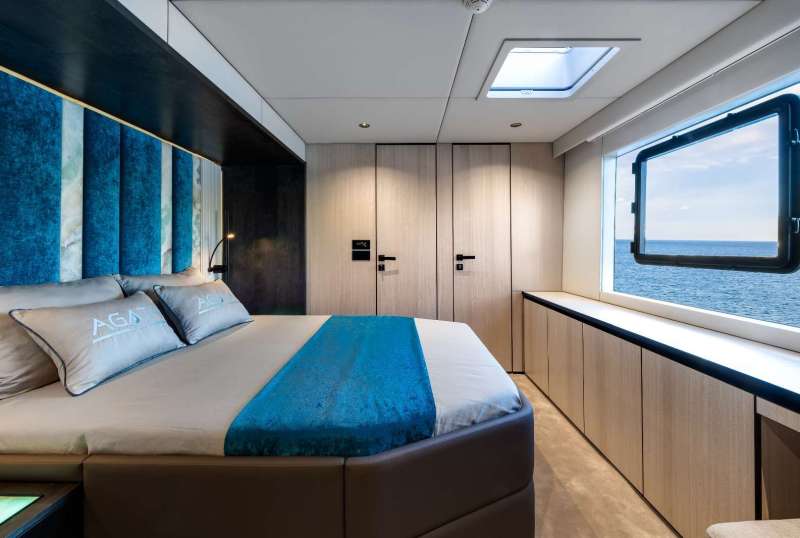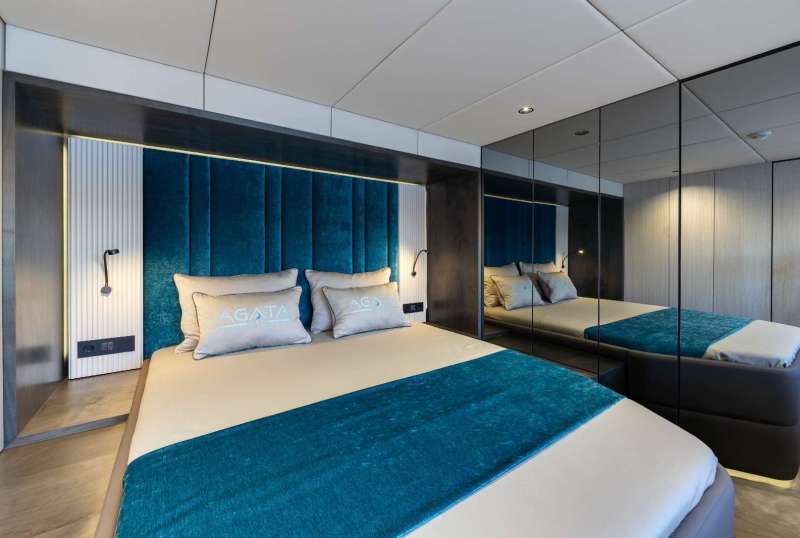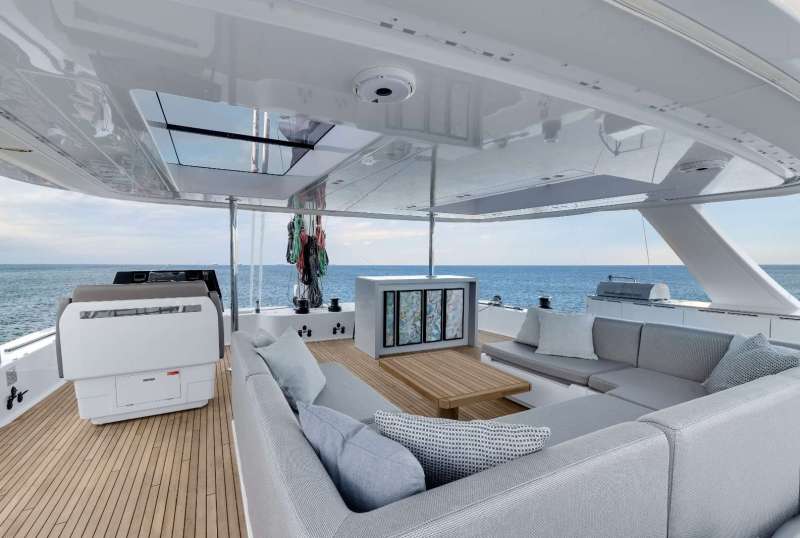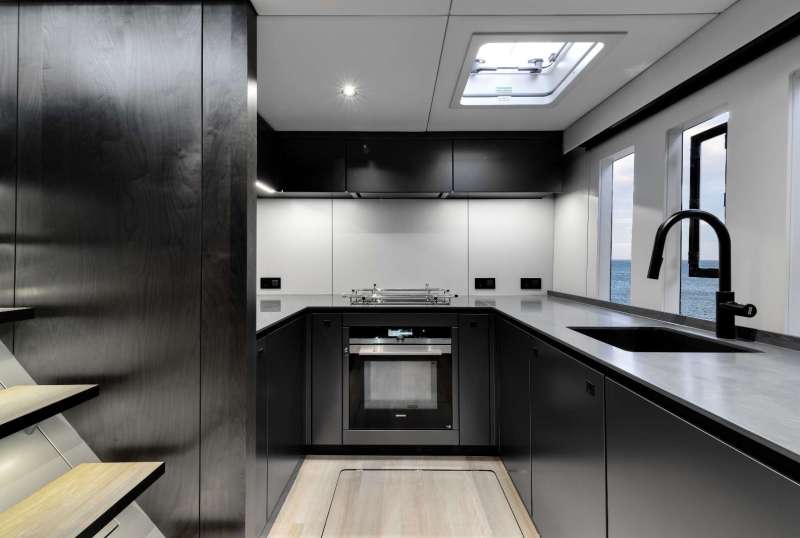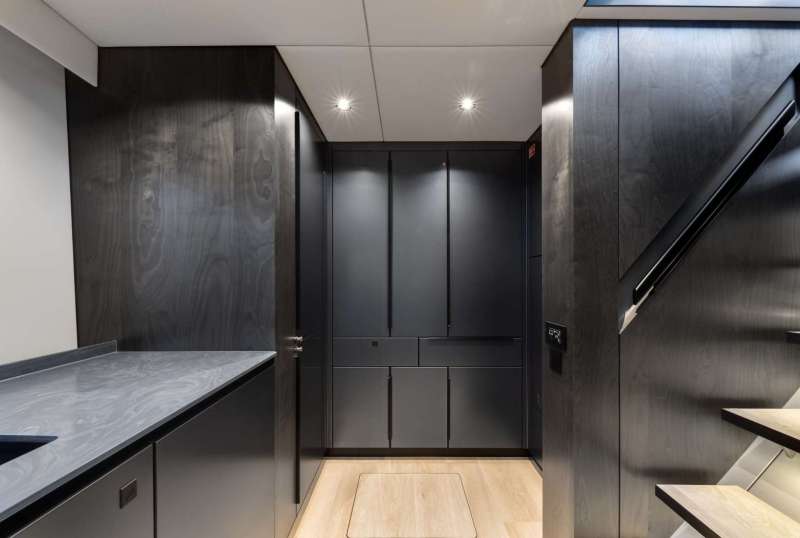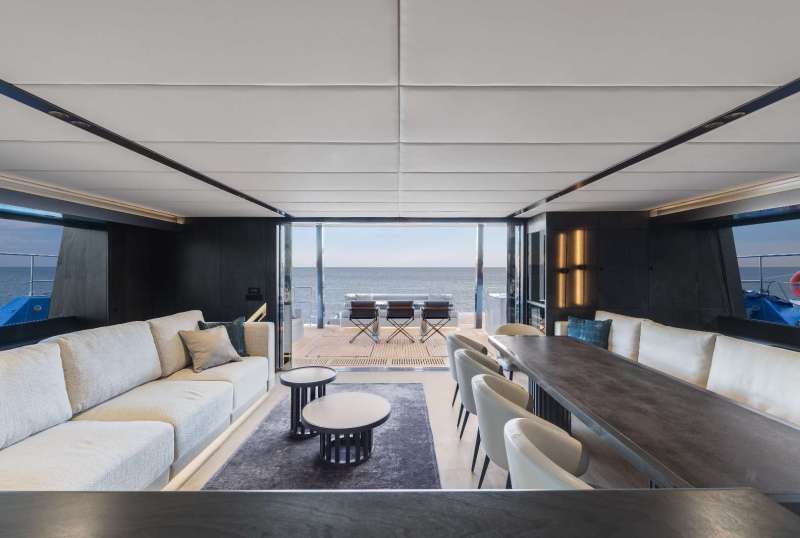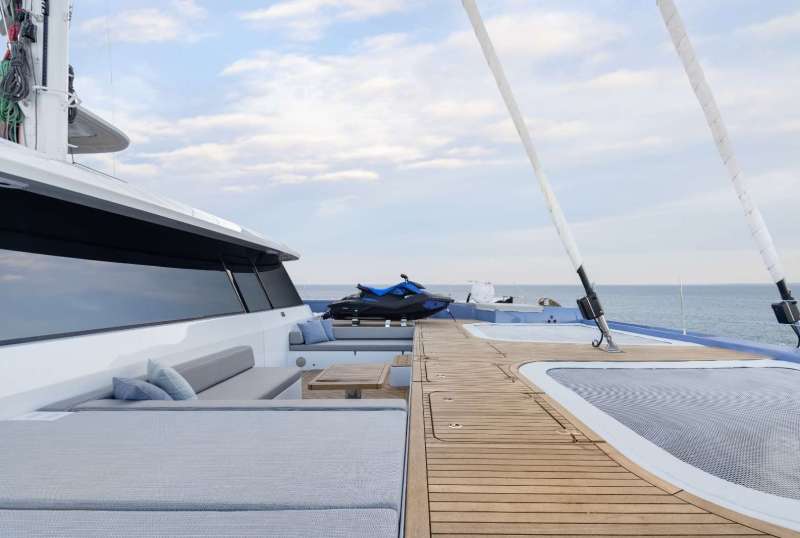 AGATA BLU
From €54,000/week
4 cabins
75 ft
Sunreef Yachts
10 guests
Built: 2023
90 Litres/Hr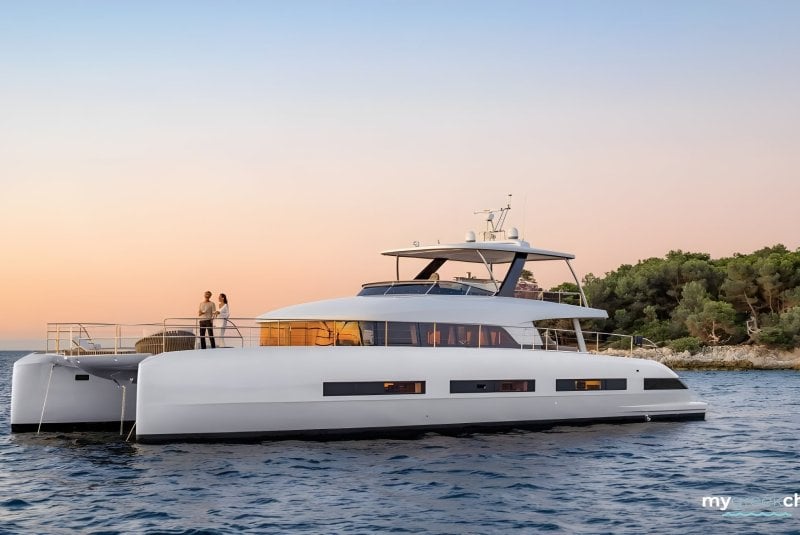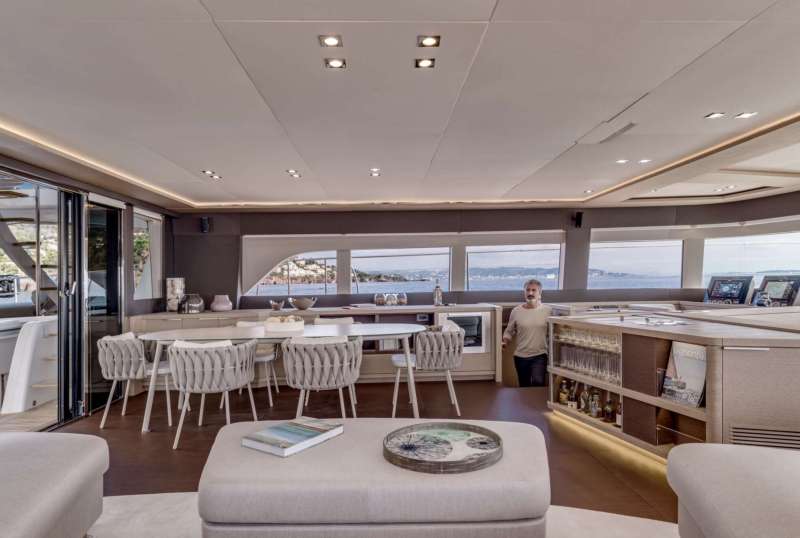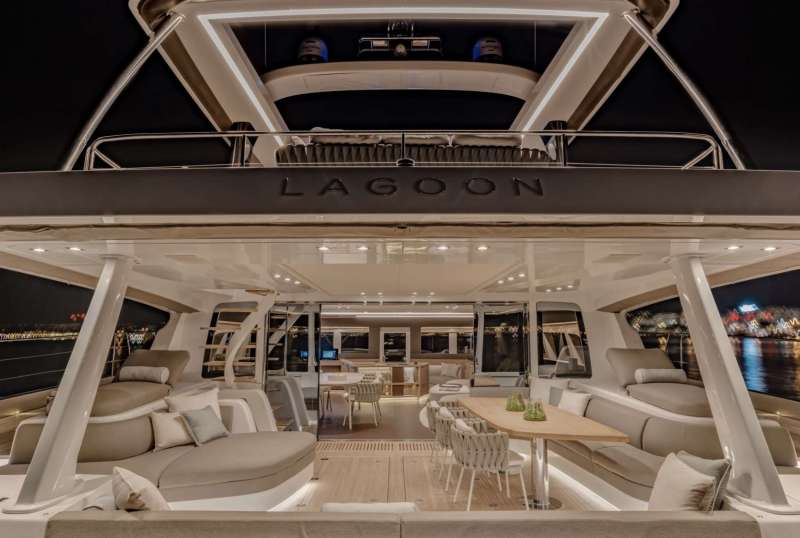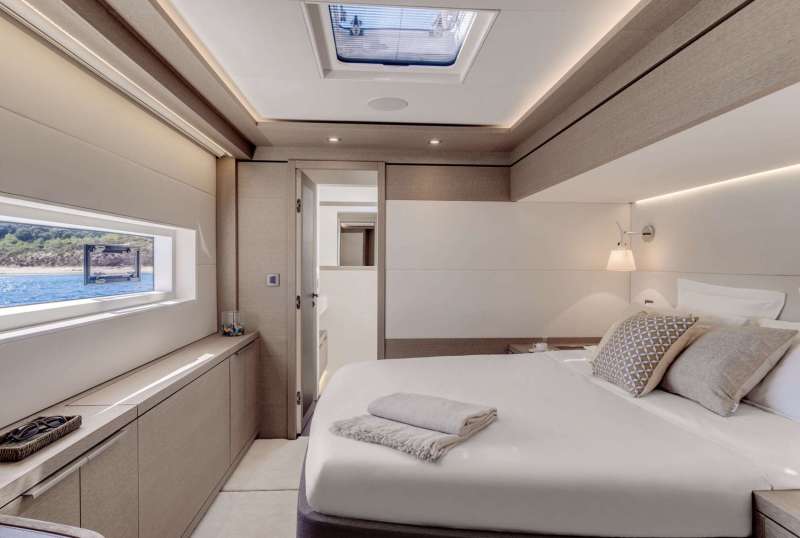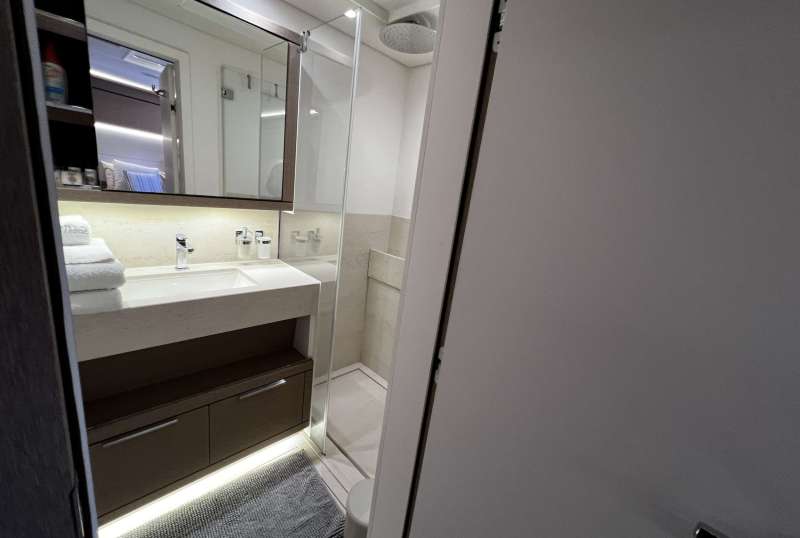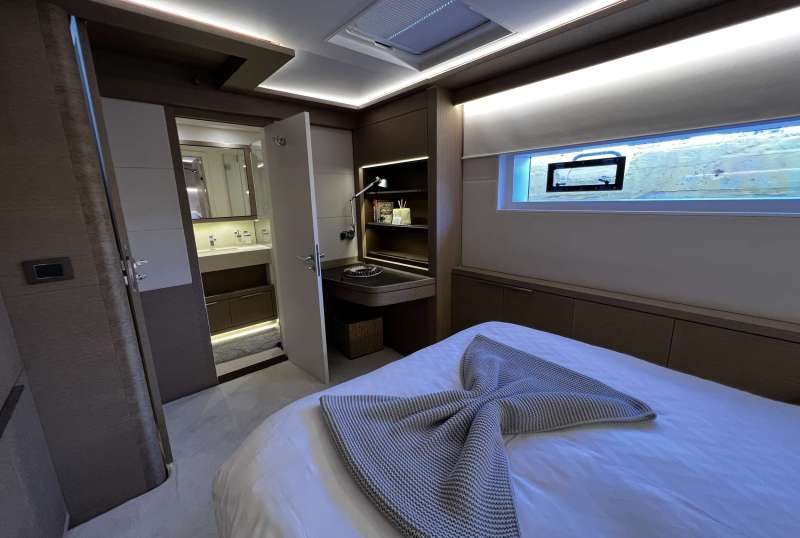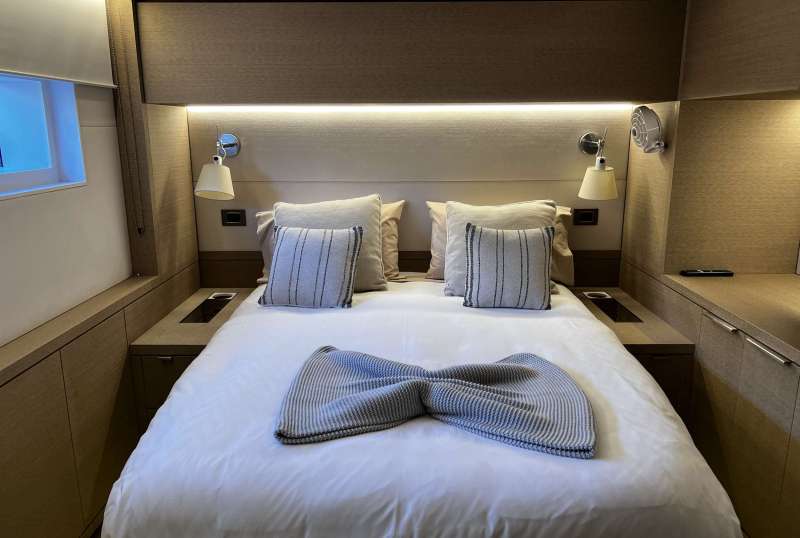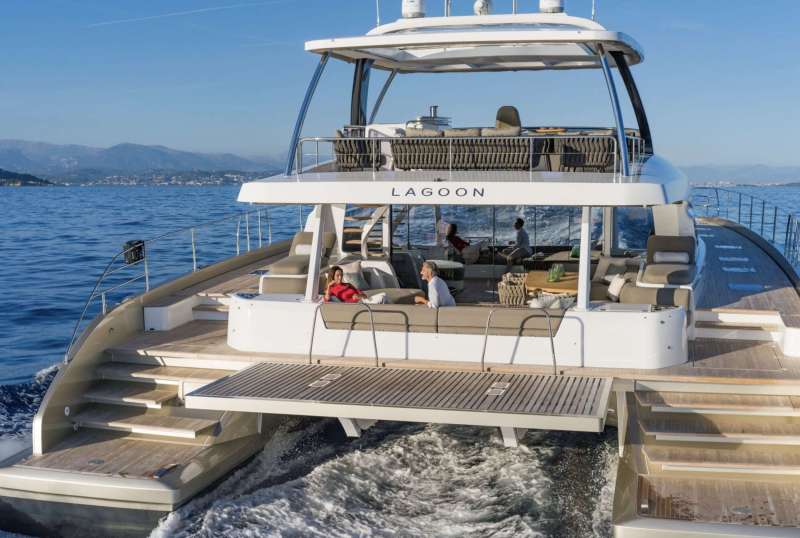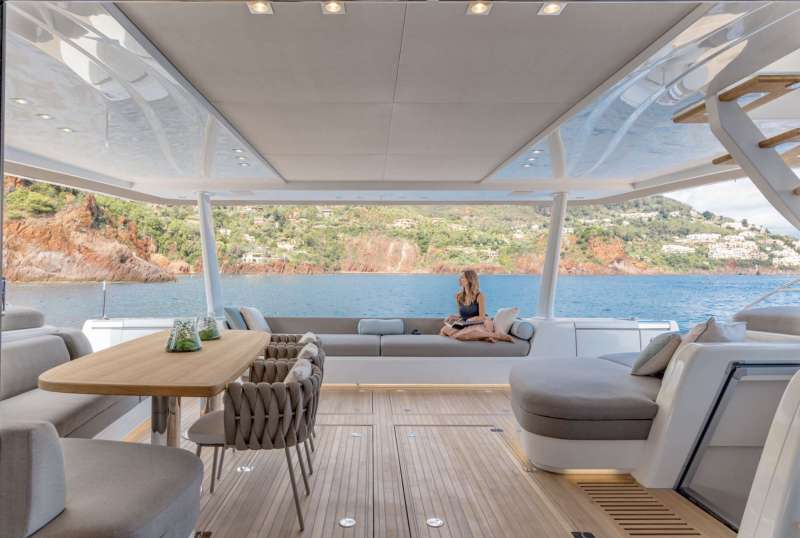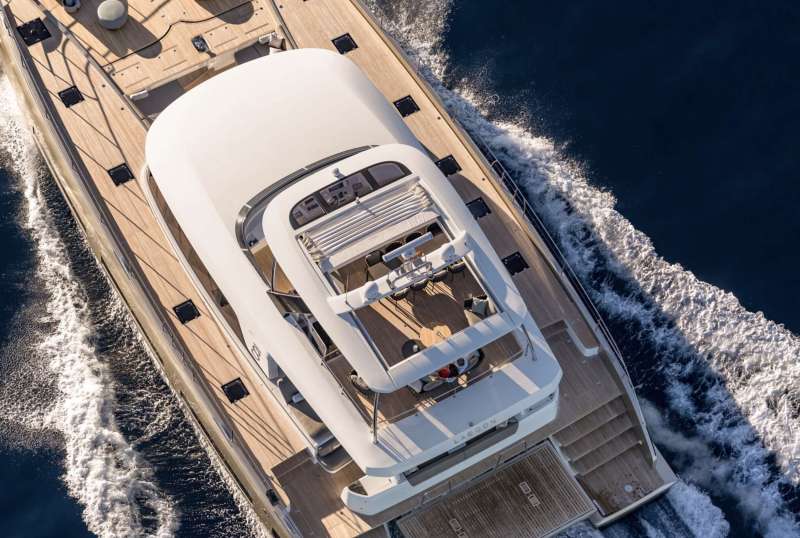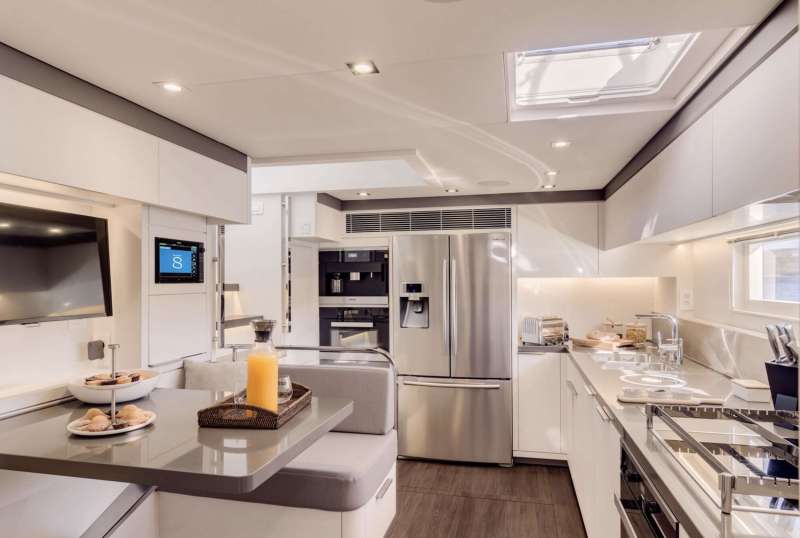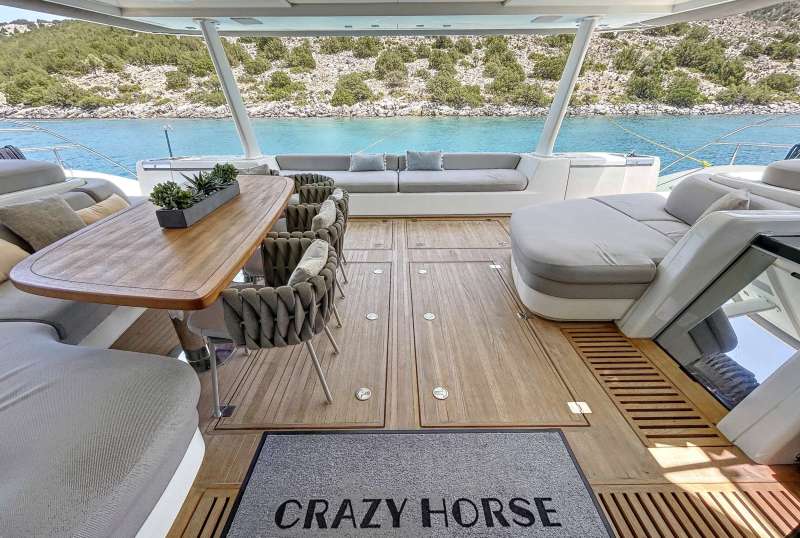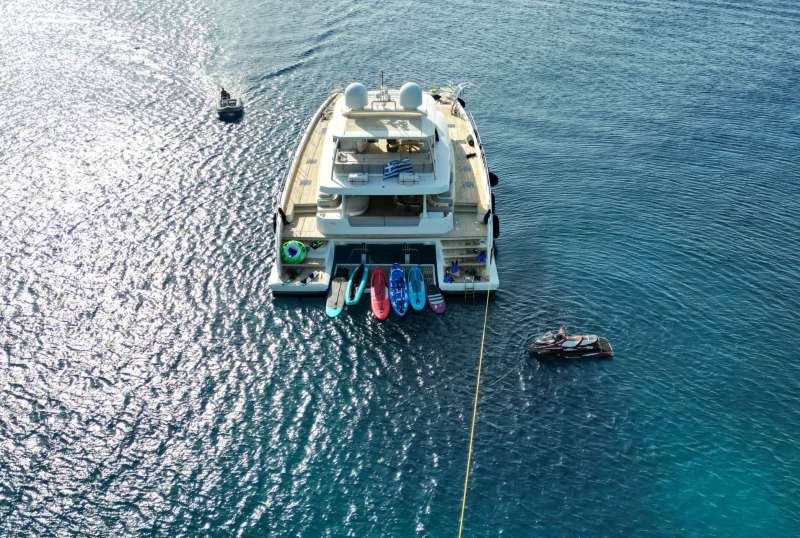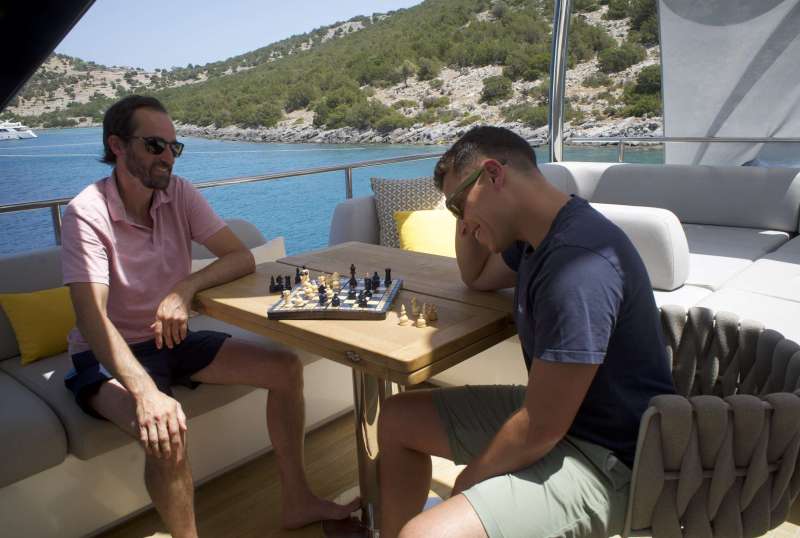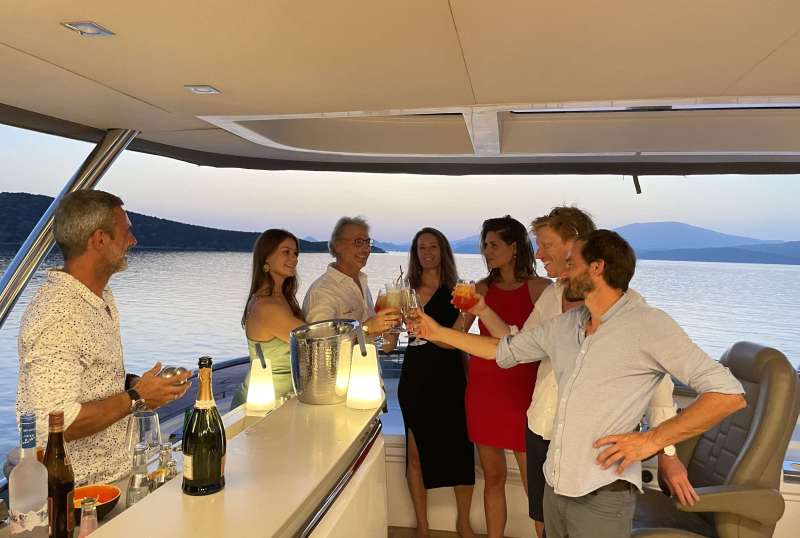 CRAZY HORSE
From €50,000/week
5 cabins
78 ft
Lagoon
10 guests
Refit: 2023
80 Litres/Hr