Nude Charters Greece
So you'd like to find a yacht charter where they don't mind you being naked. No fuss, no questions, no weird looks. We believe that naked charters are cool. All that is needed is an experienced crew who knows how to handle them and behave in a natural way. Ideally, crews that have done naked charters before.
Generally, if the yacht is multi deck, using the top deck is not a big deal. A simple check/request is fine.
If you'd like to walk naked around the yacht, that's fine too. But not with all yachts and all crews. Please inquire with us and we'll suggest yachts within your budget that will match your needs. Ideally, please mention your "level of freedom." Top deck, aft deck, entire yacht.
Sometimes, nudity requests are accompanied by sexual activity requests. Again, just suggest what you have in mind and we'll find matching yachts. A line is being drawn at video/pictures. Some owners do not fancy having their yachts online with certain kind of publicity. Others don't mind. Few welcome it.
Whatever your preferences are, we make will do our best to match you with a suitable yacht in a discreet fashion.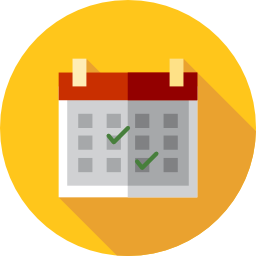 40%
reserved
Yachts in Greece for Summer 2023 are 40% reserved. If you are considering a charter in this time period, inquire now!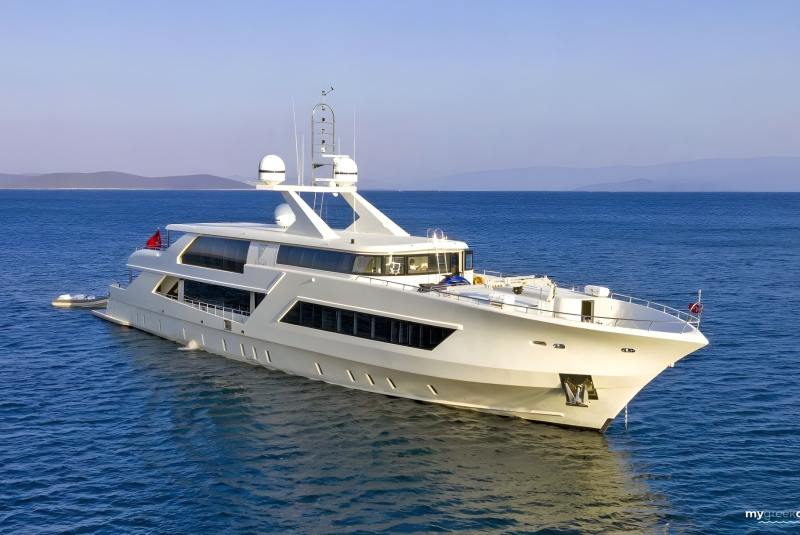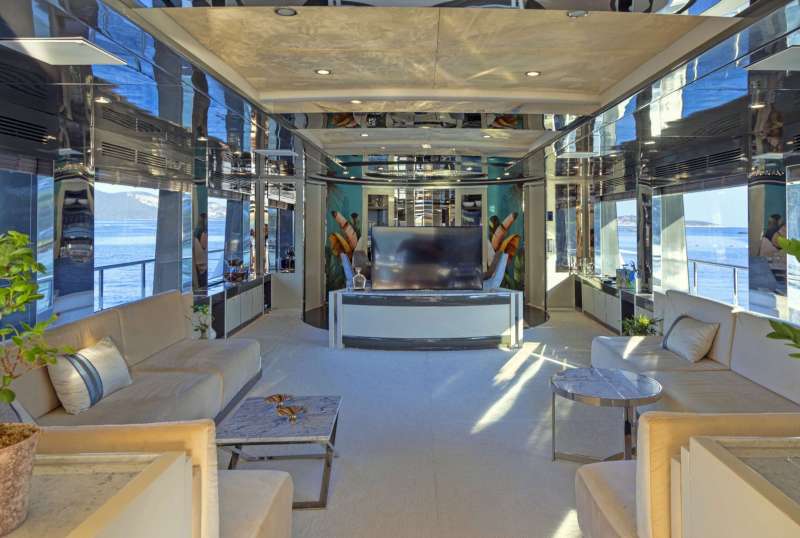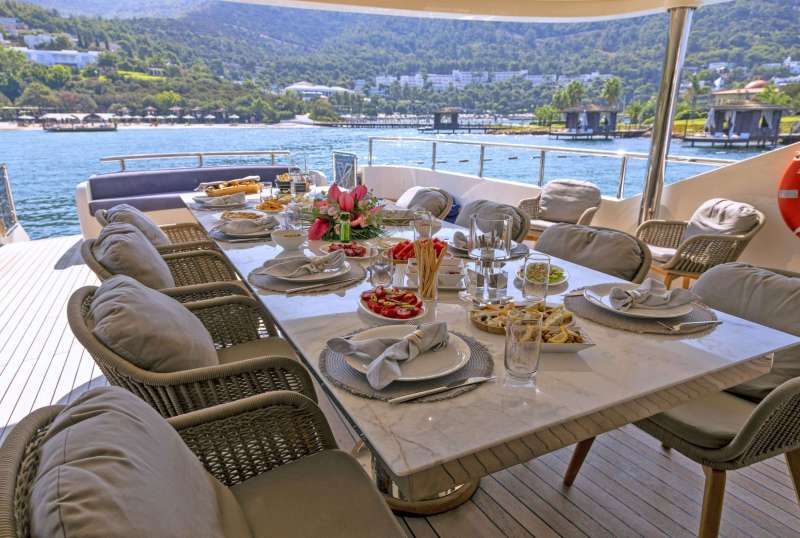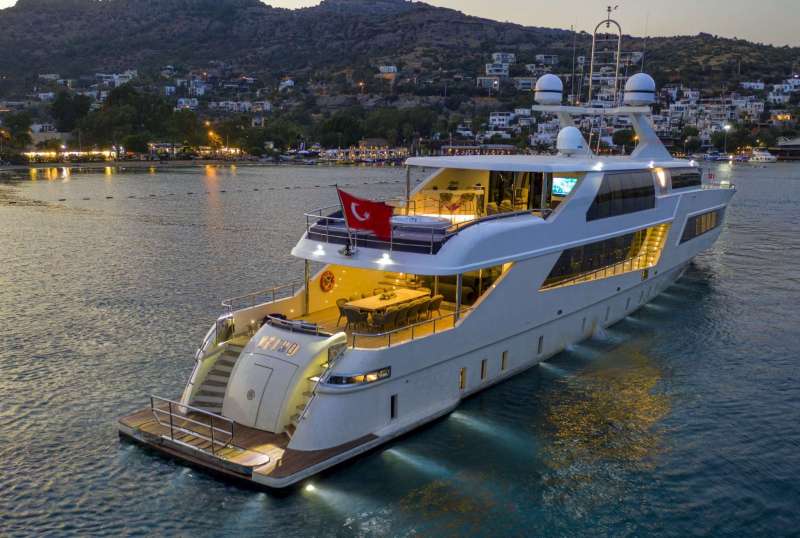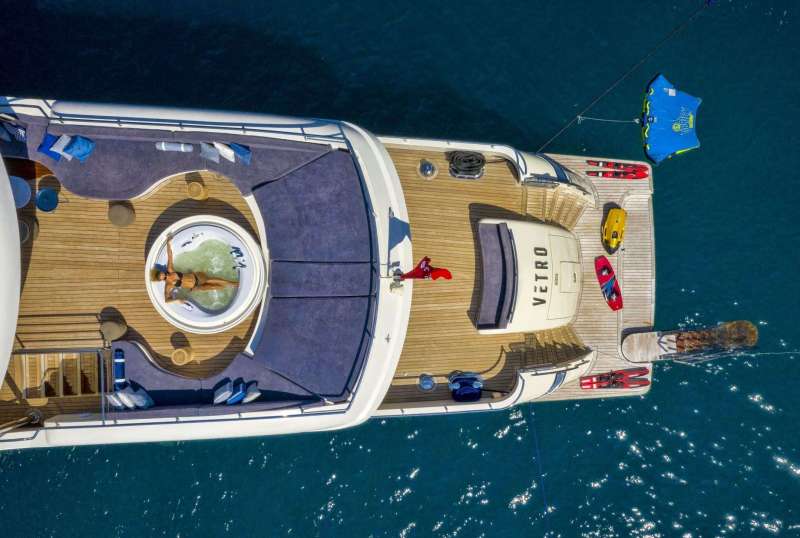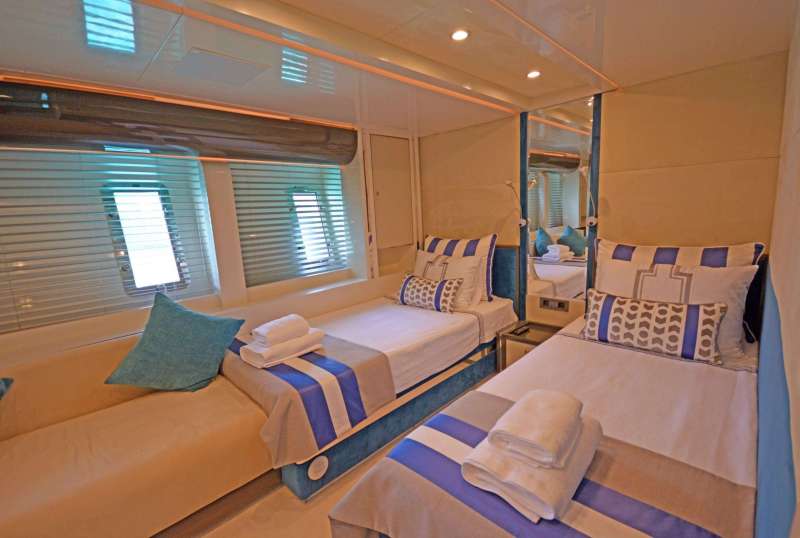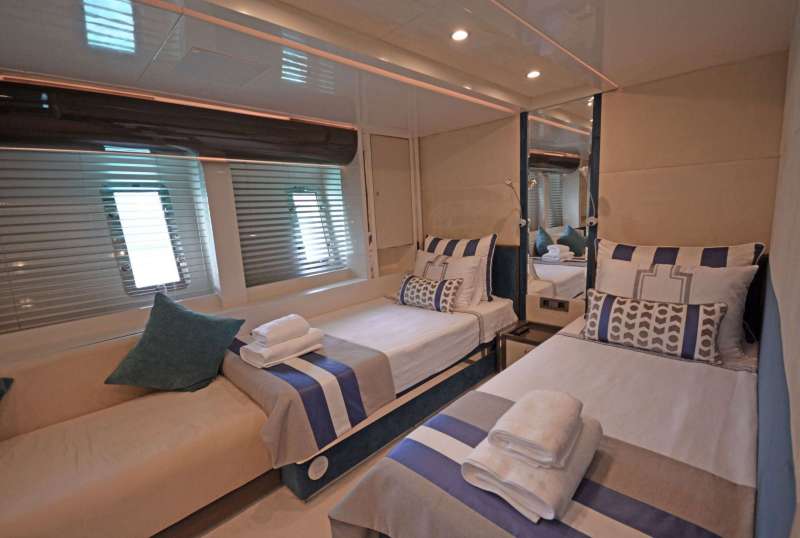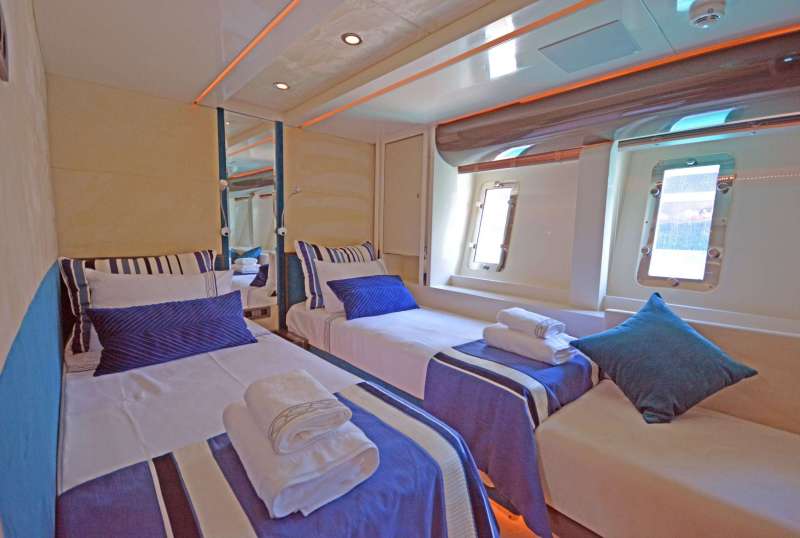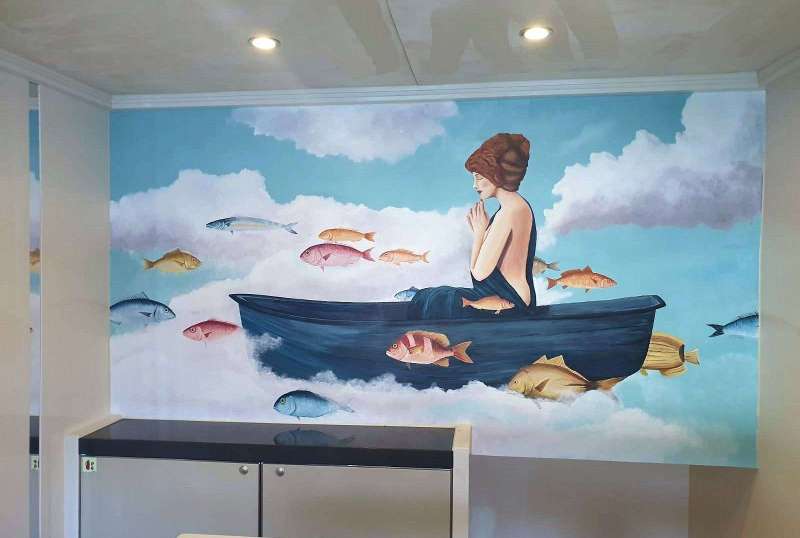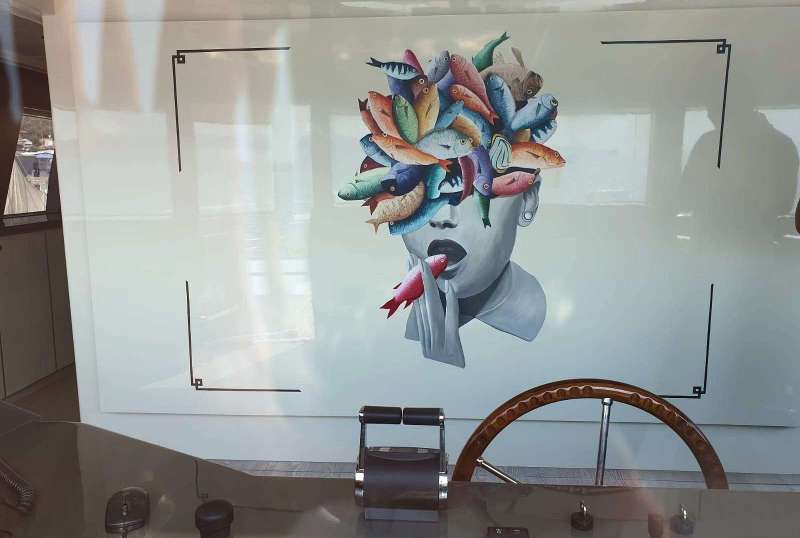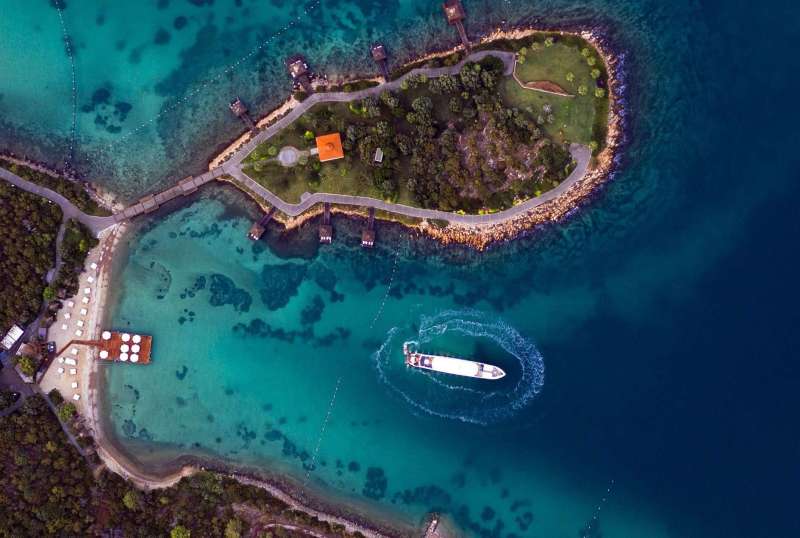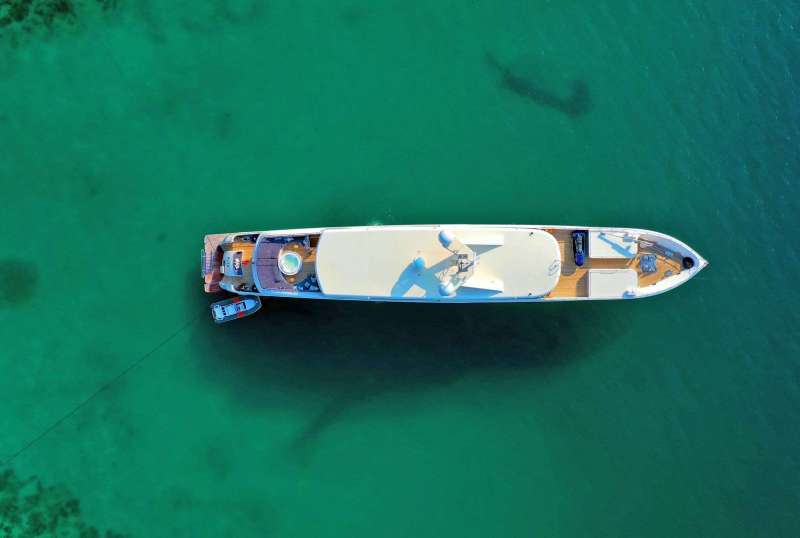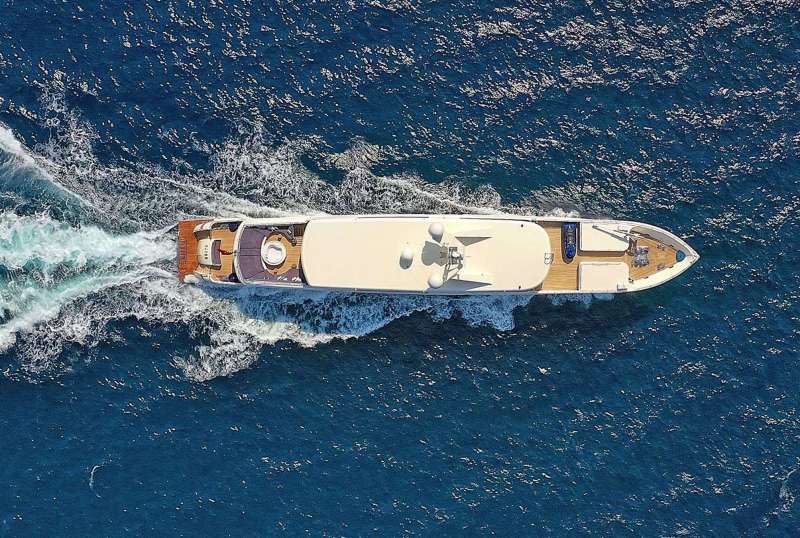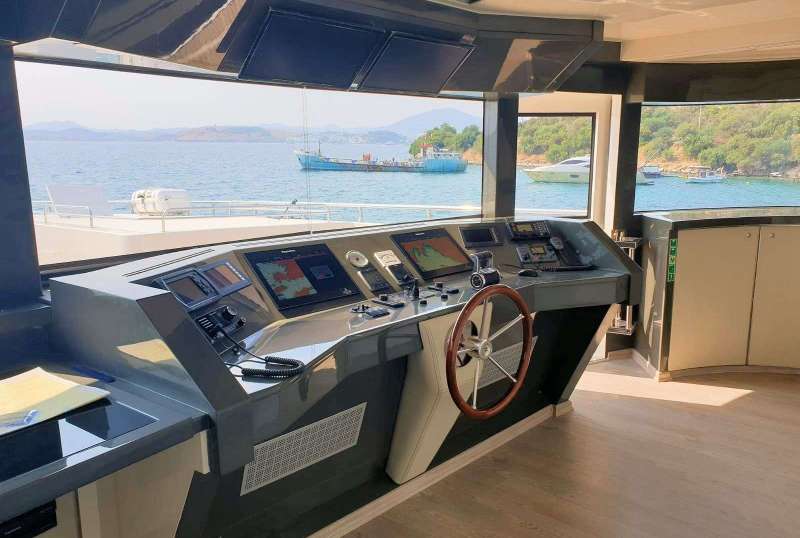 VETRO
From €100,000/week
5 cabins
158 ft
Custom
10 guests
Refit: 2020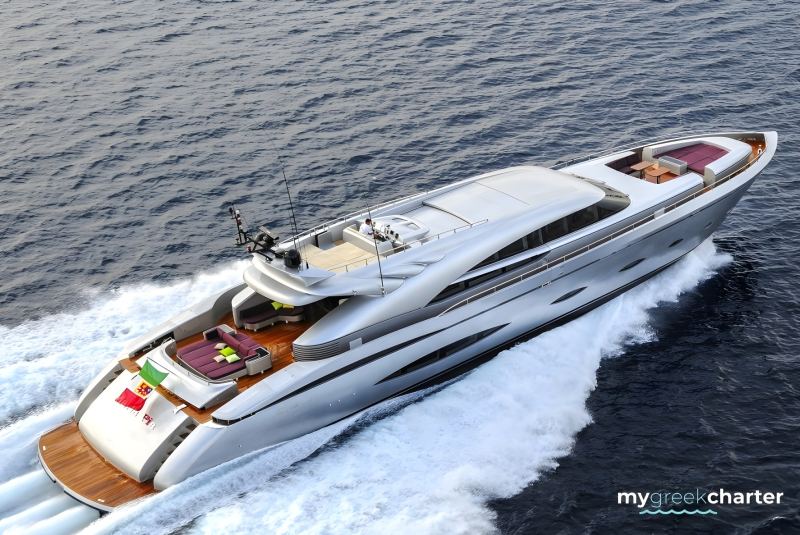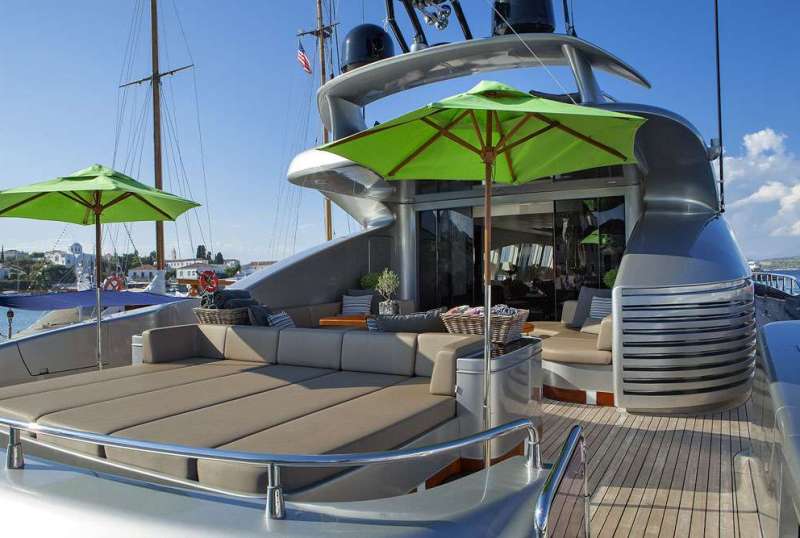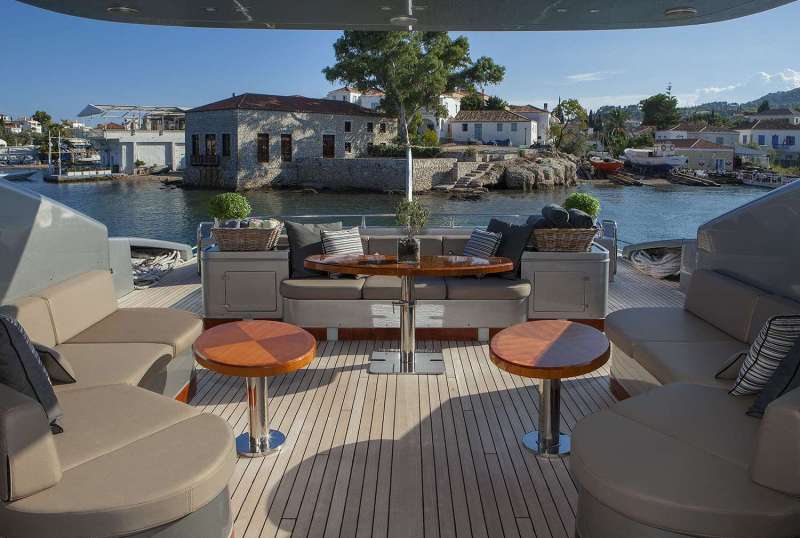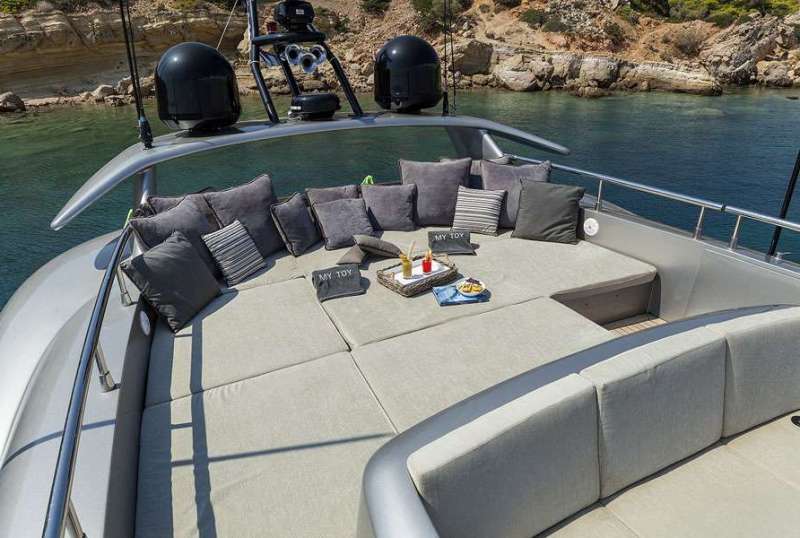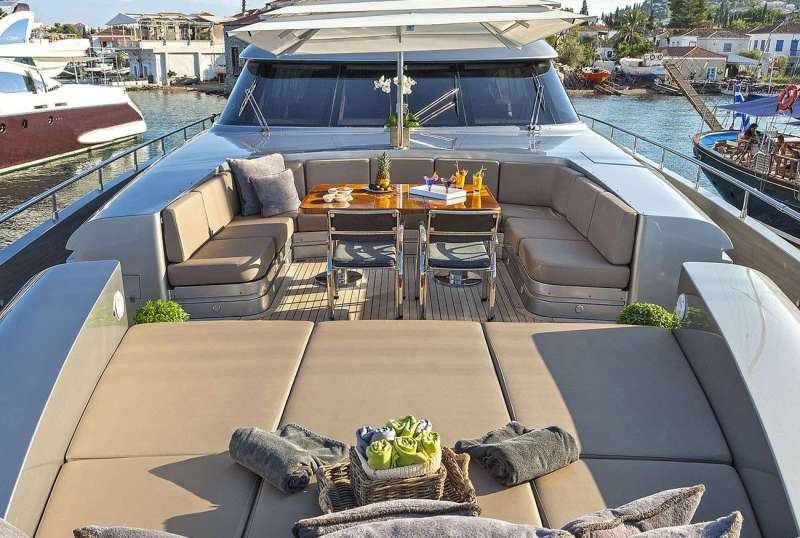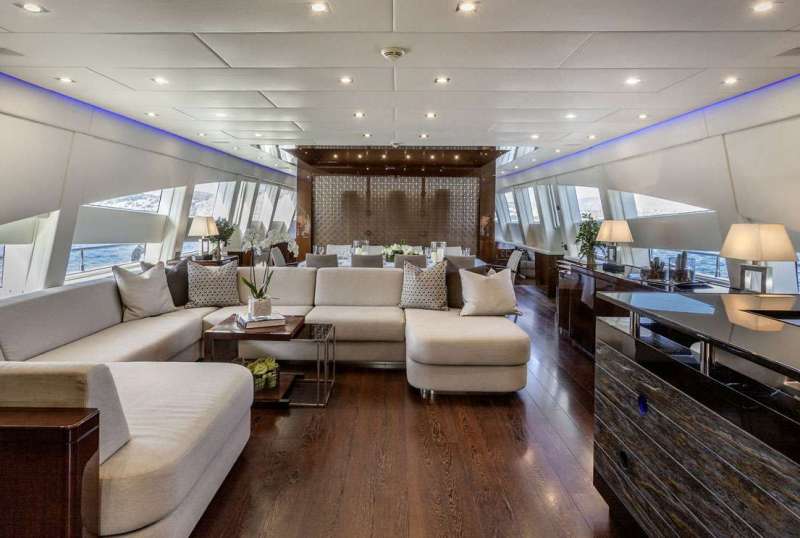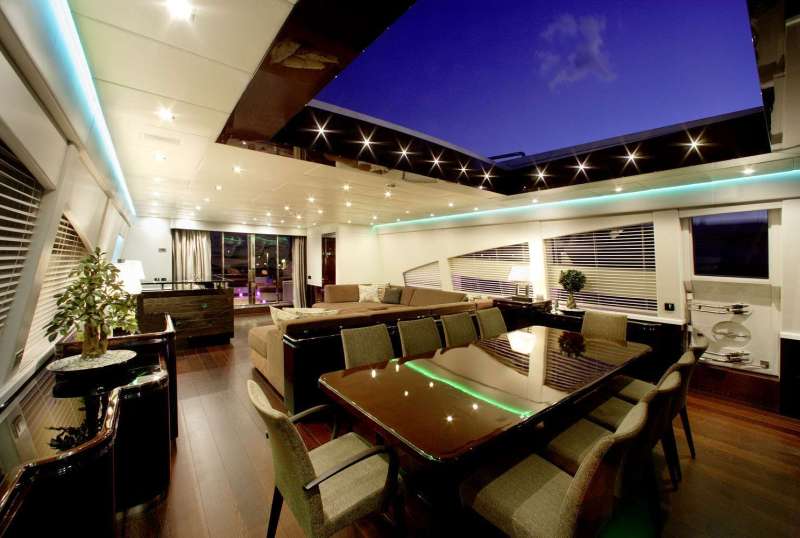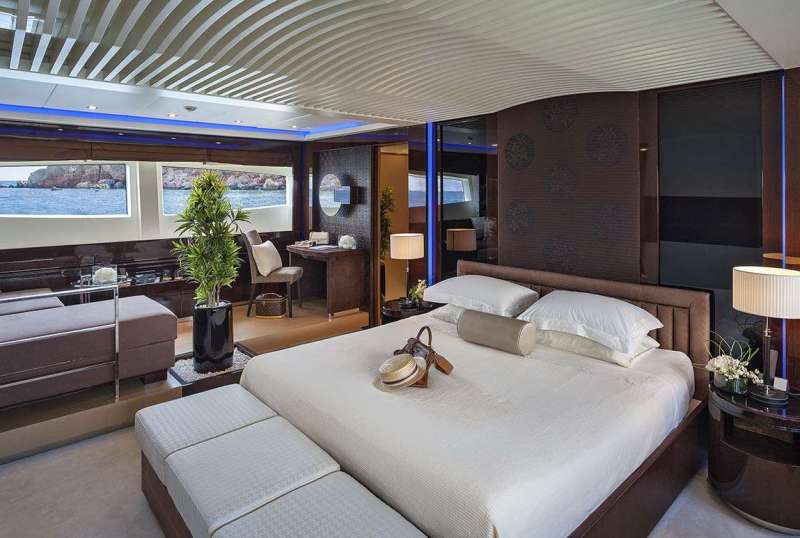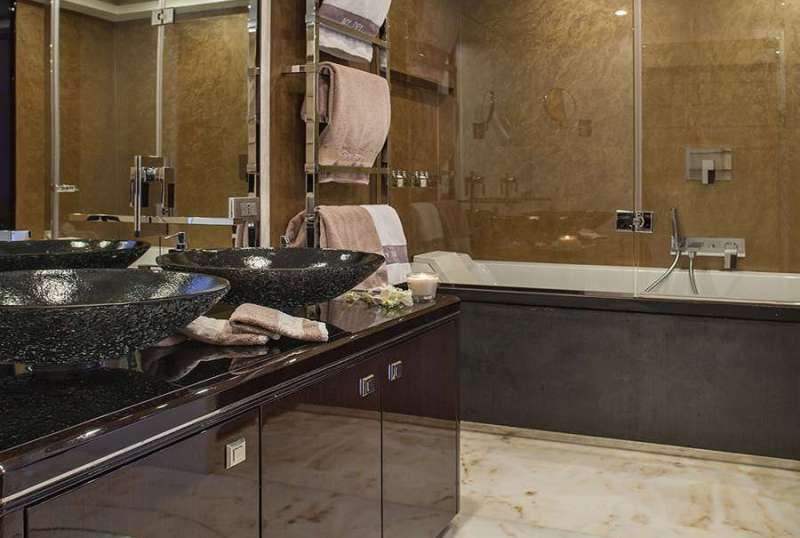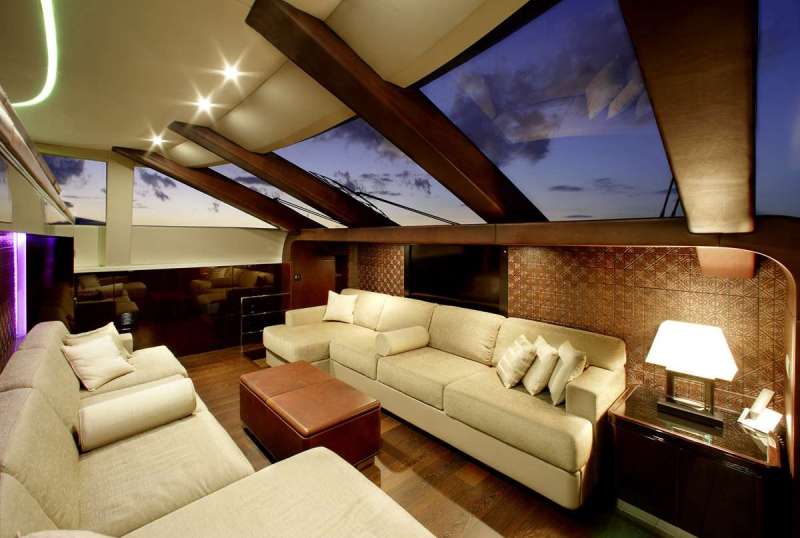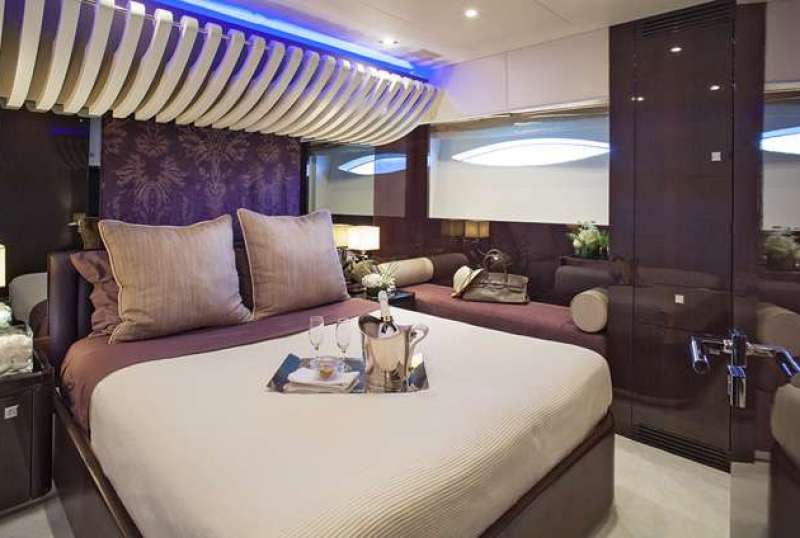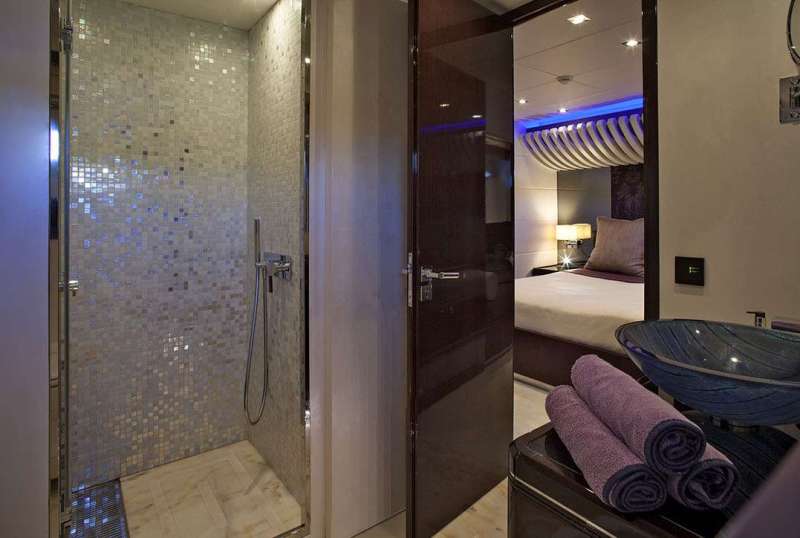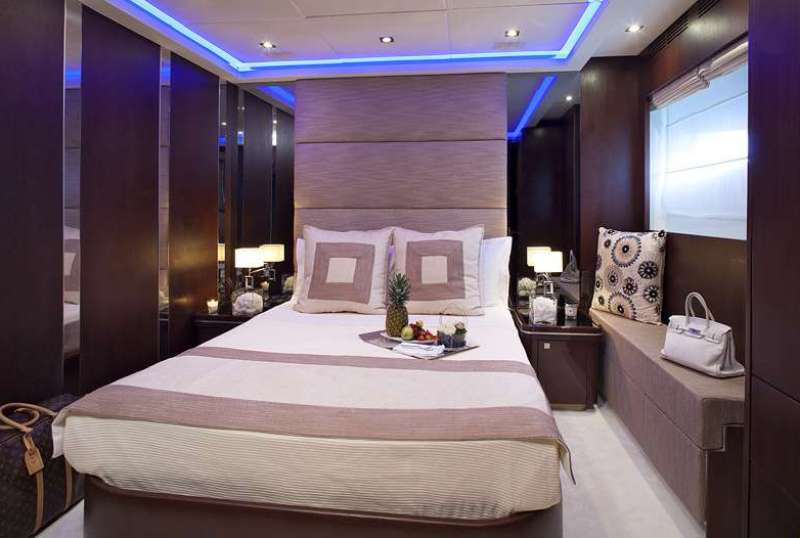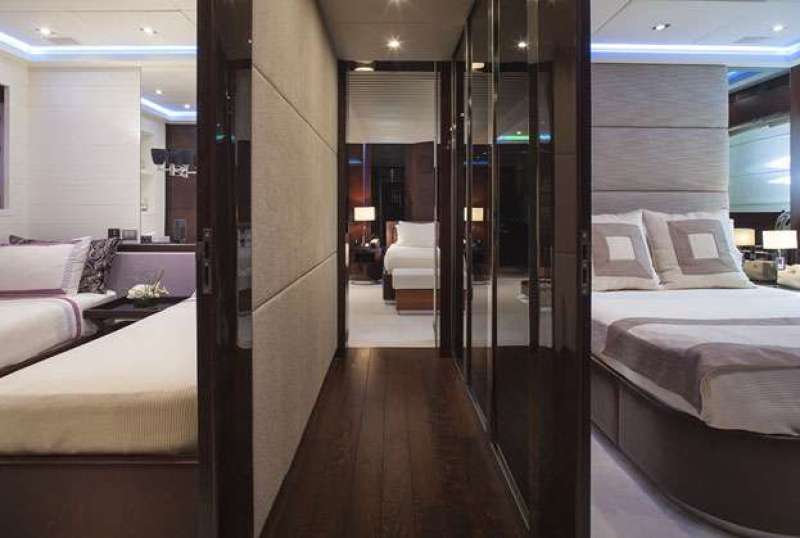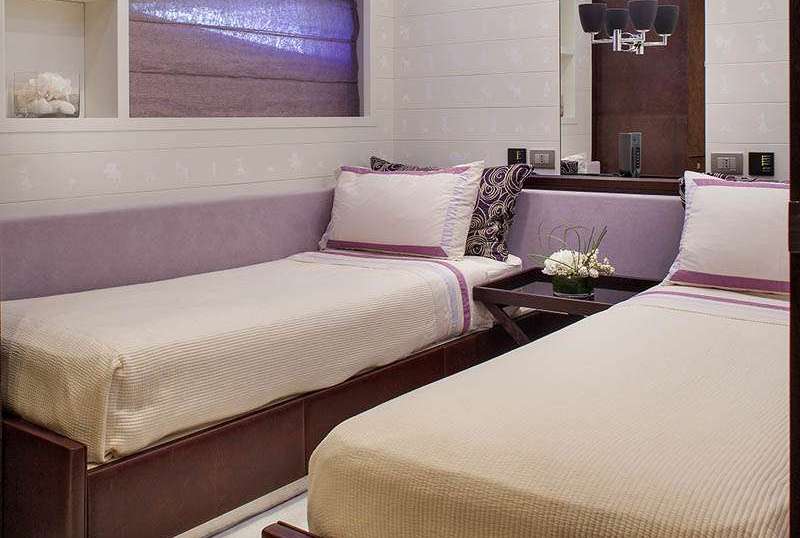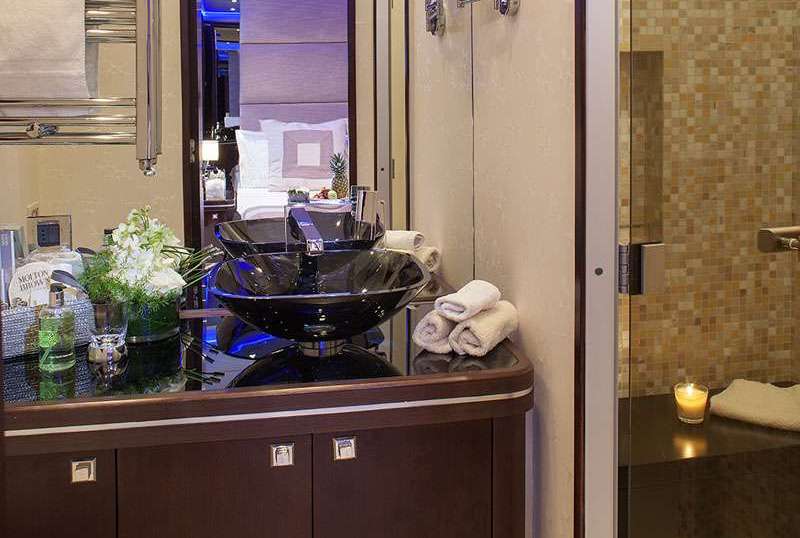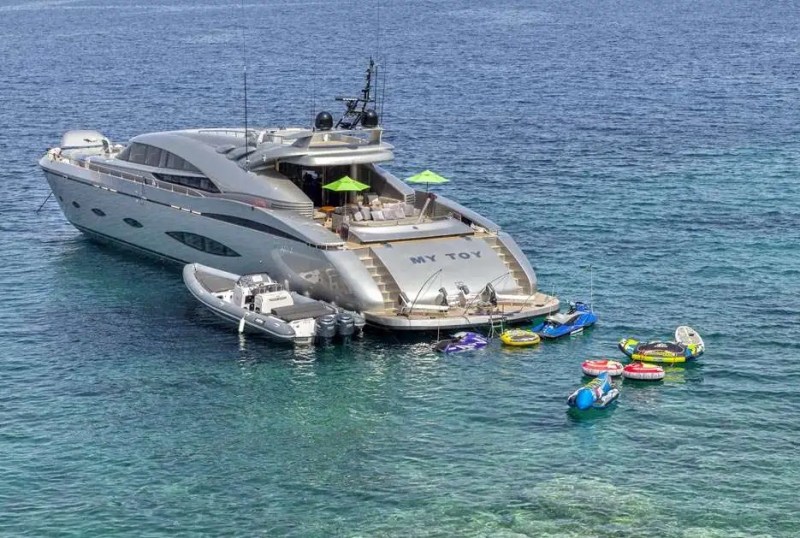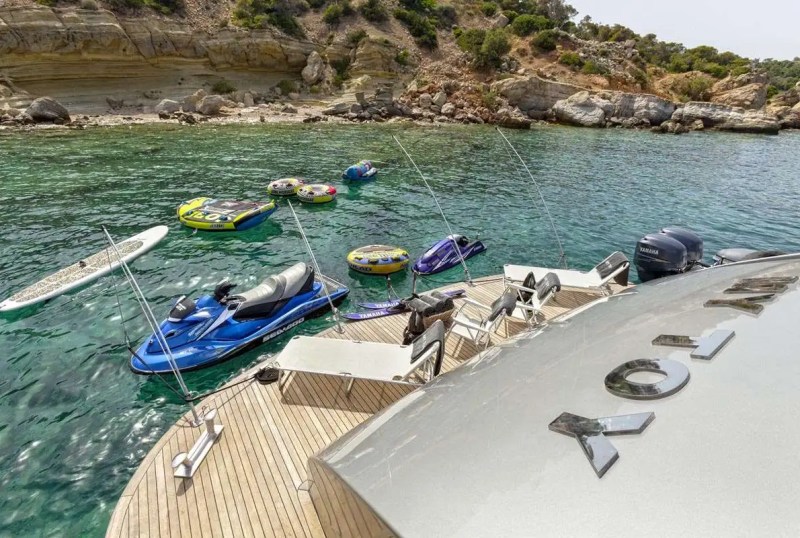 MY TOY
From €100,000/week
5 cabins
140 ft
AB Yachts
10 guests
Refit: 2013
850 Litres/Hr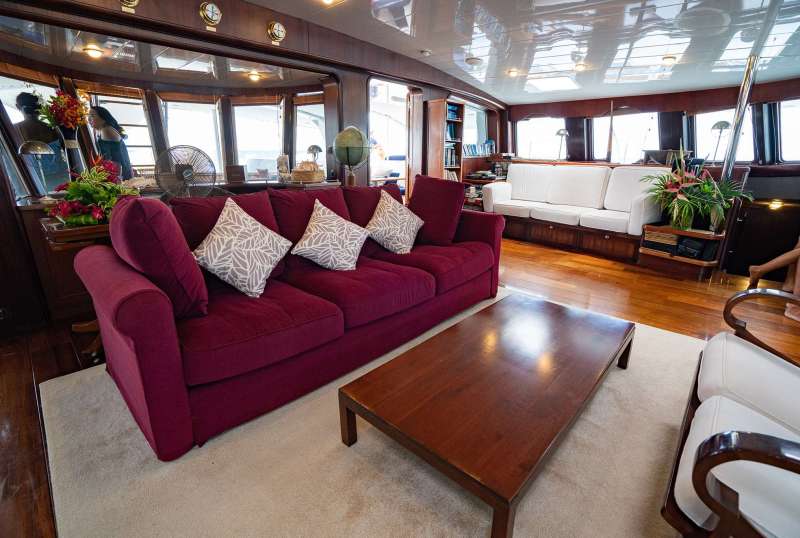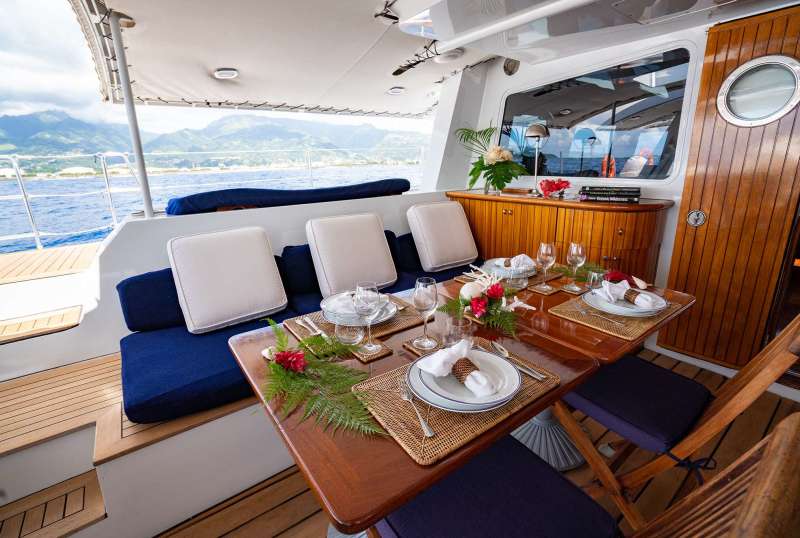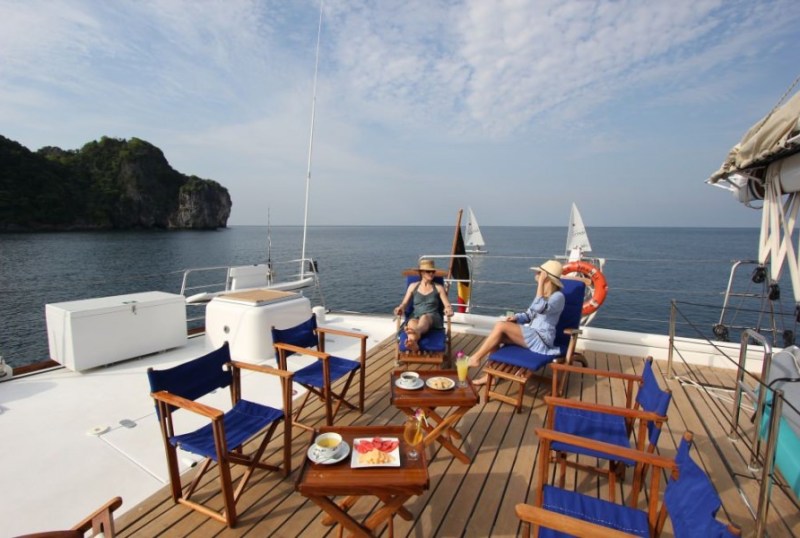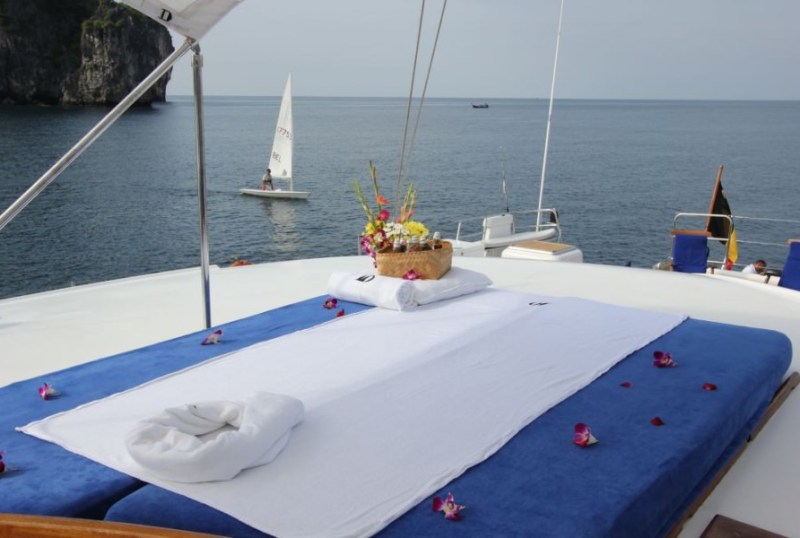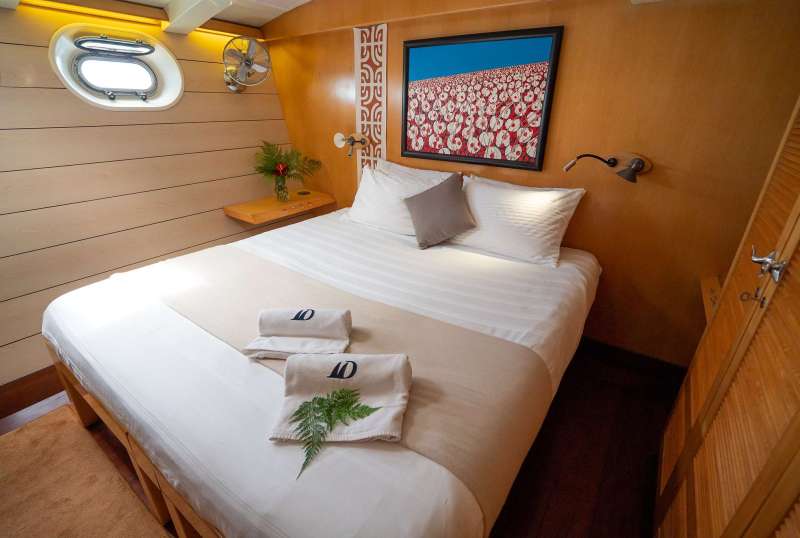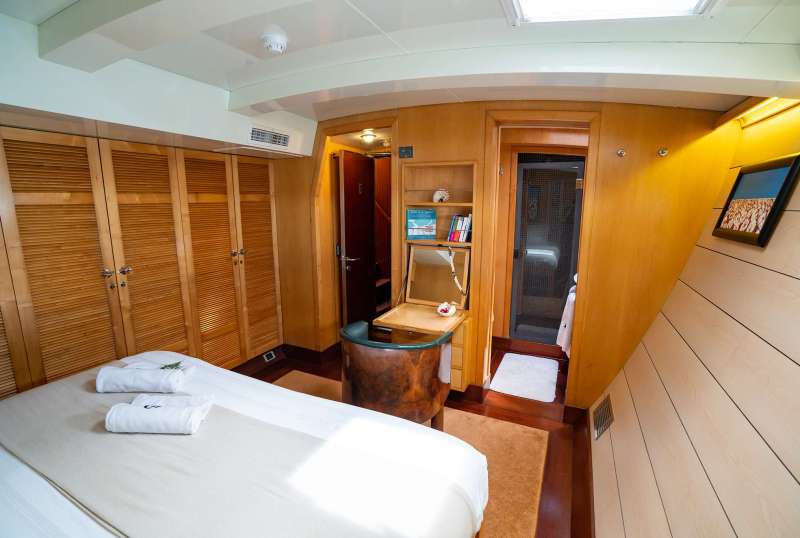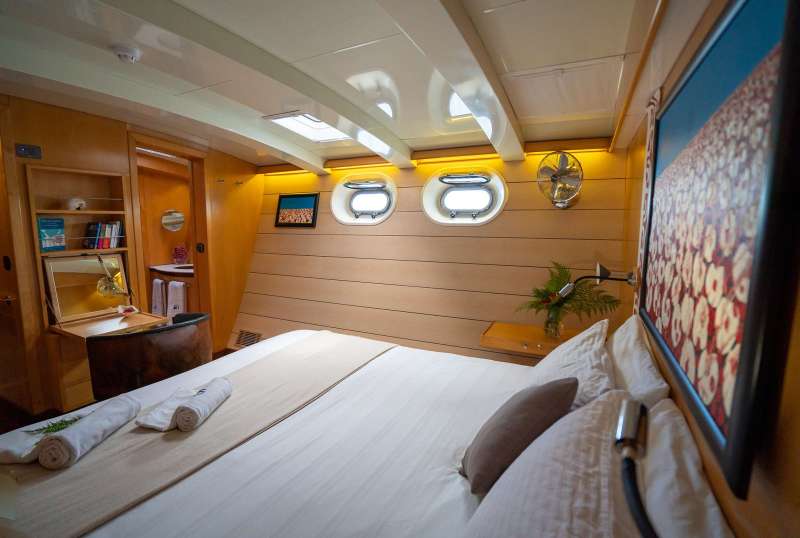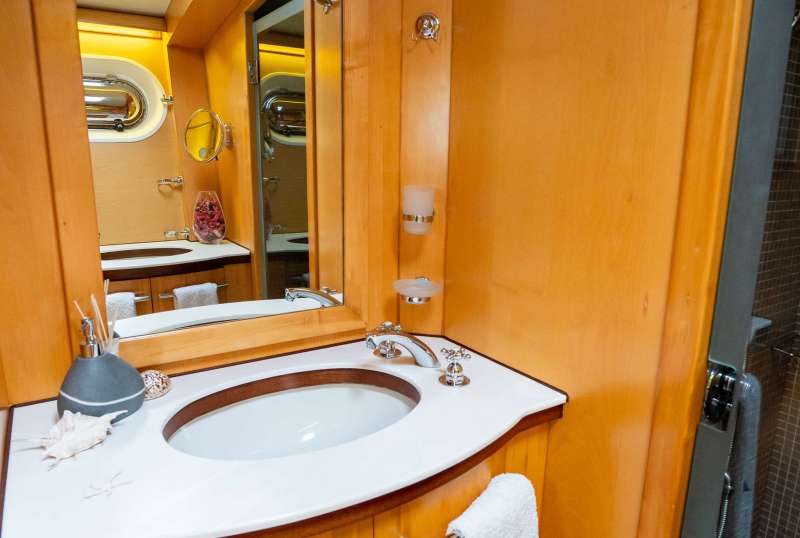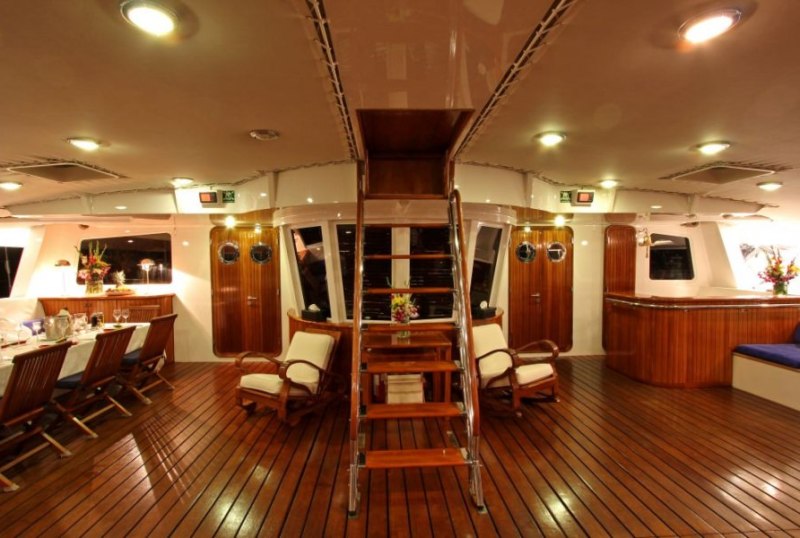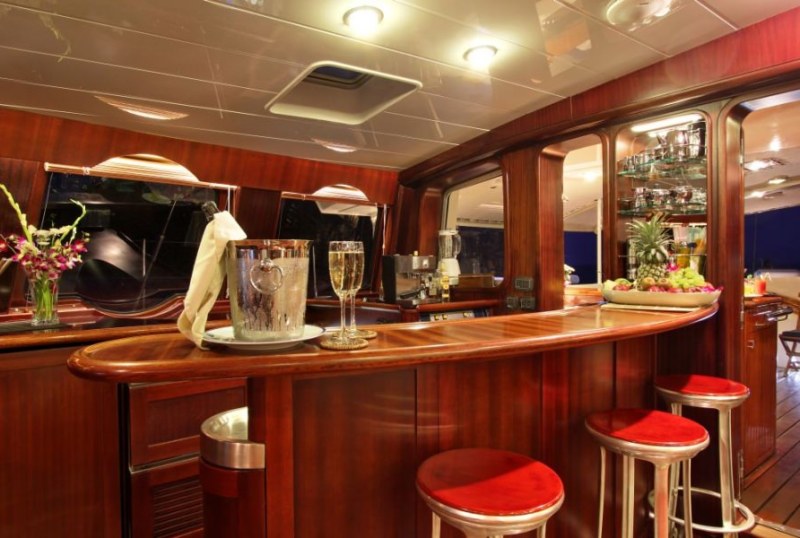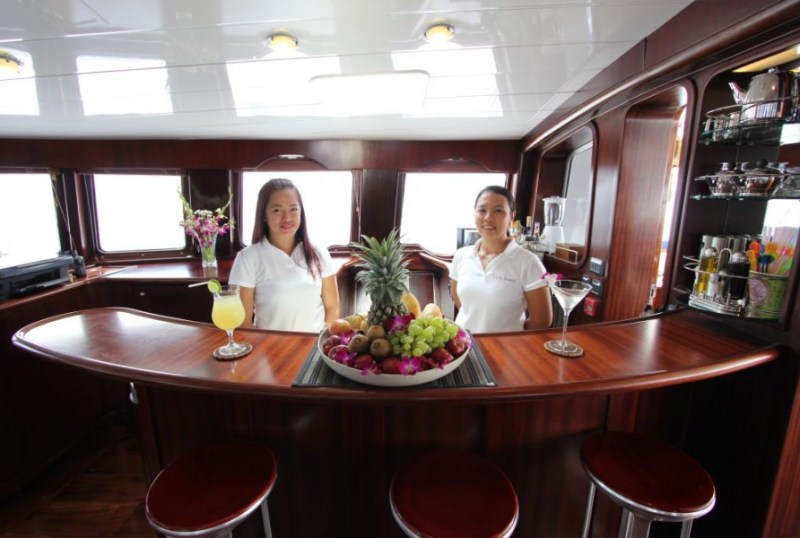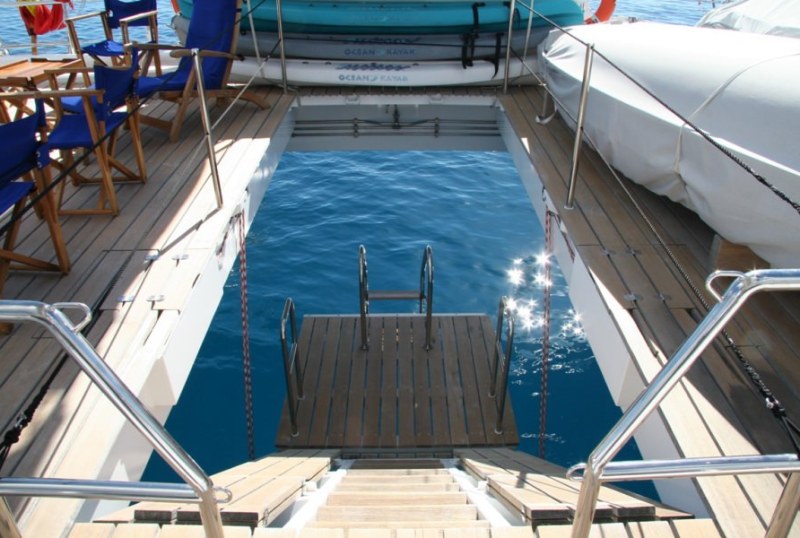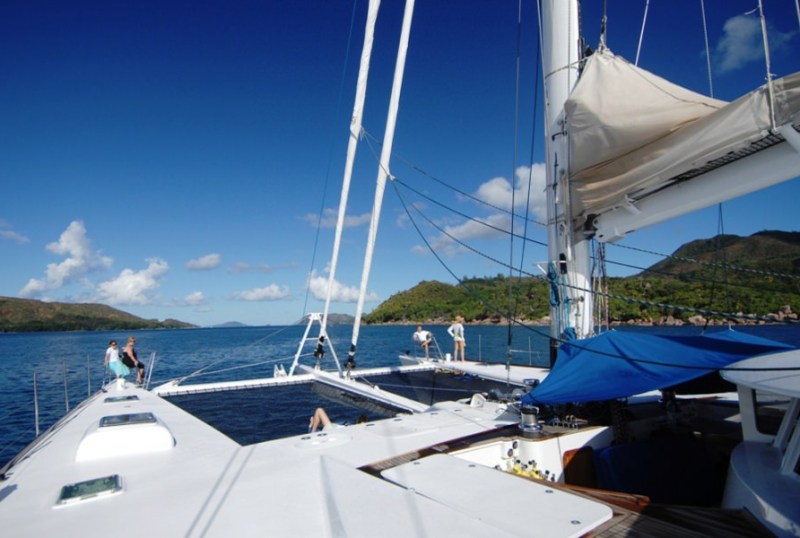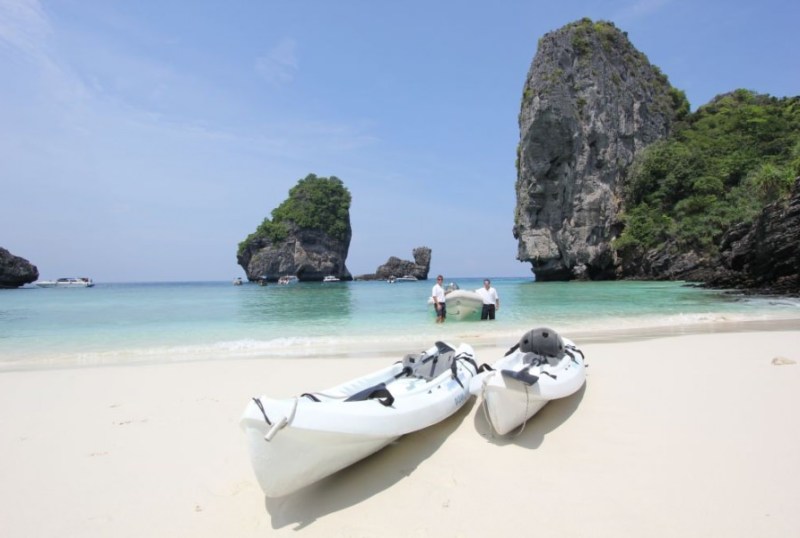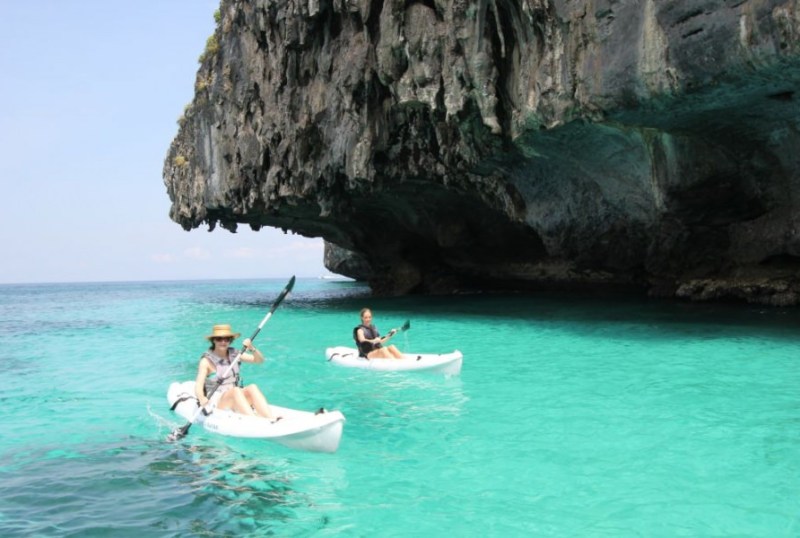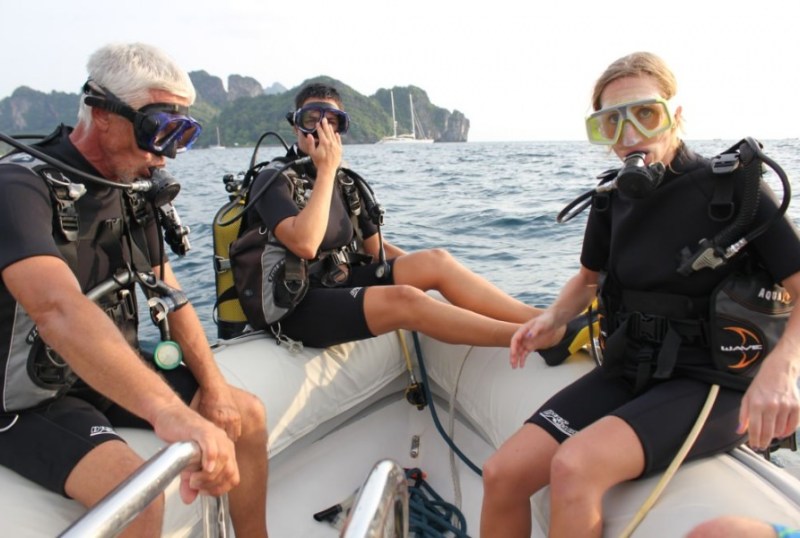 DOUCE FRANCE
From €99,500/week
6 cabins
138 ft
ALU MARINE
12 guests
Refit: 2009 & 2016
60 Litres/Hr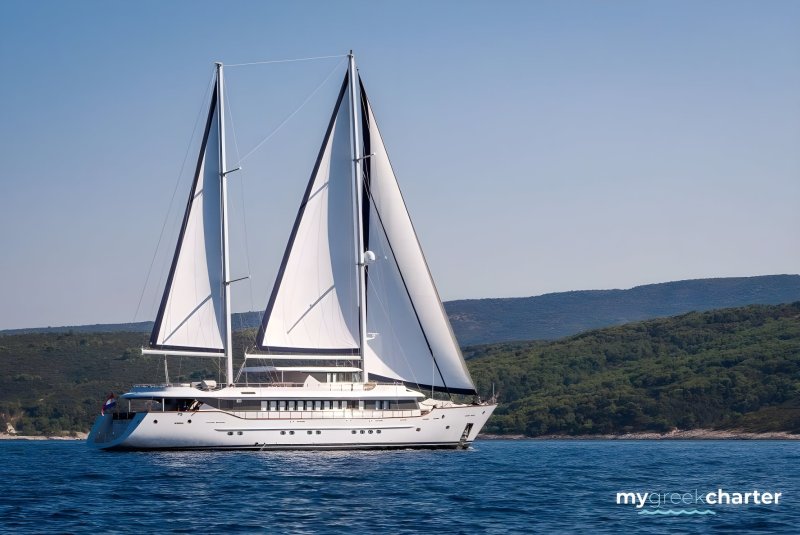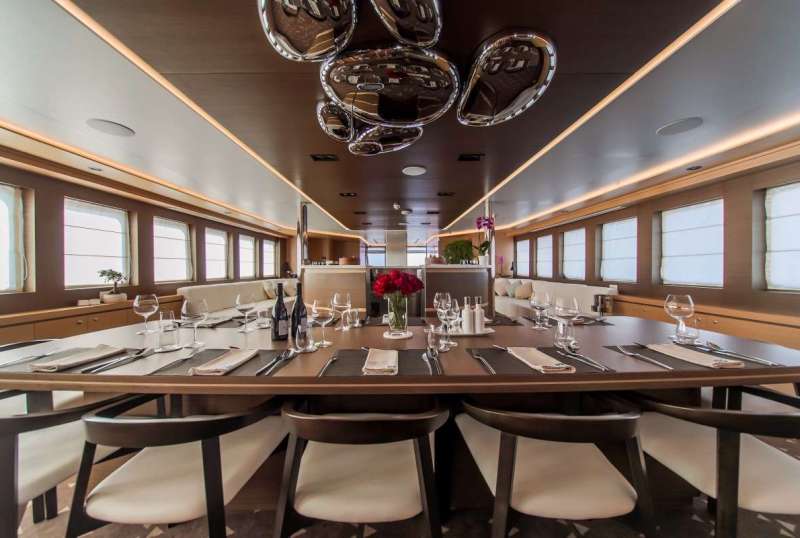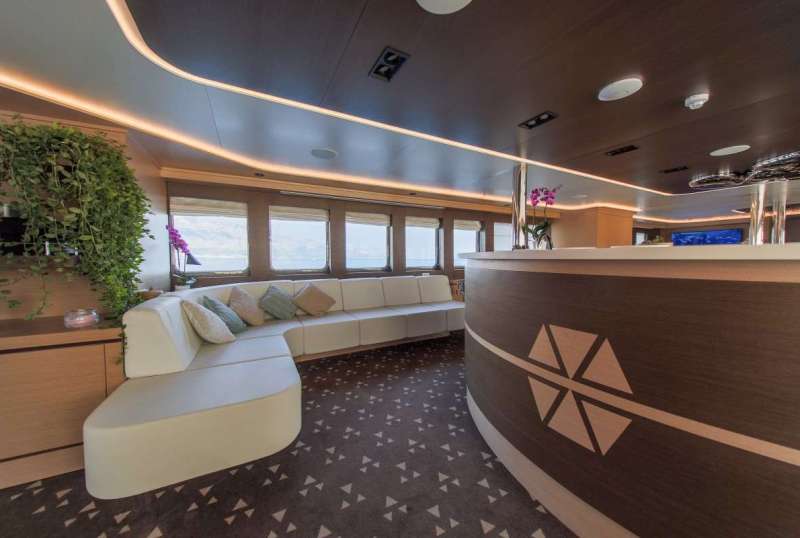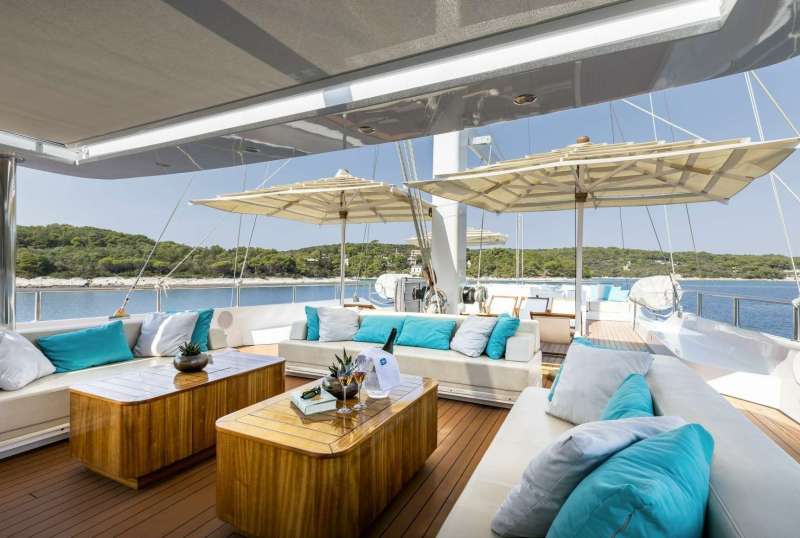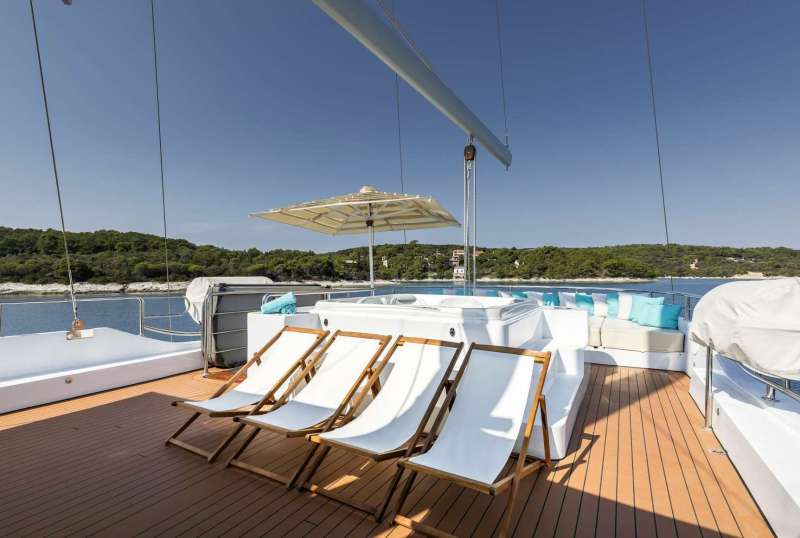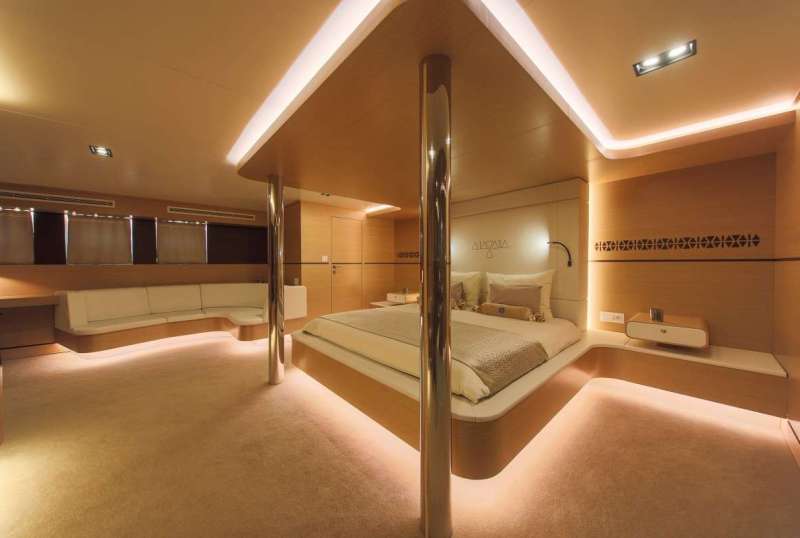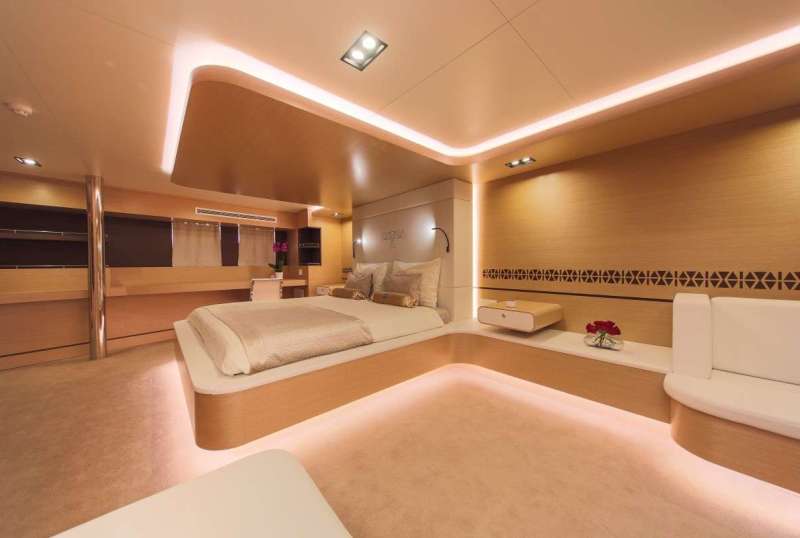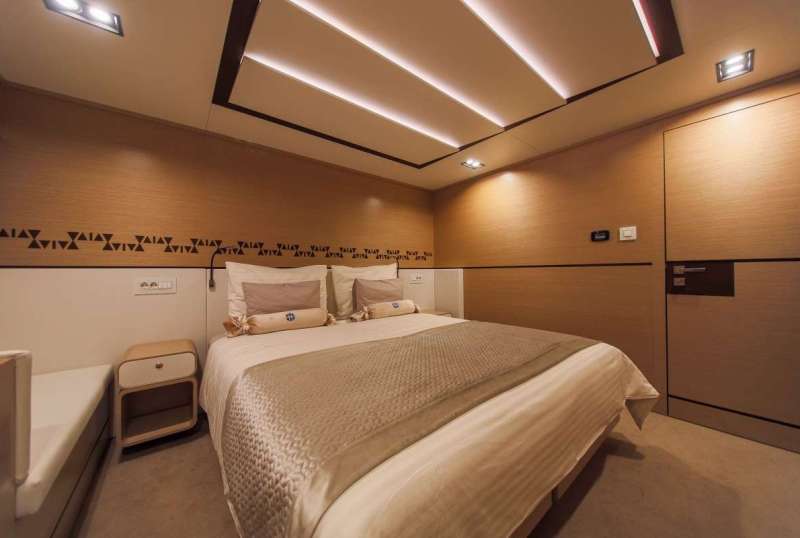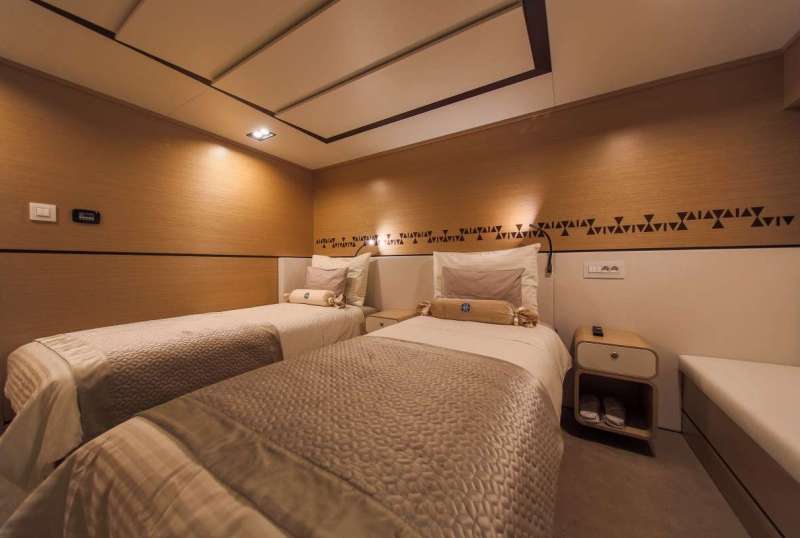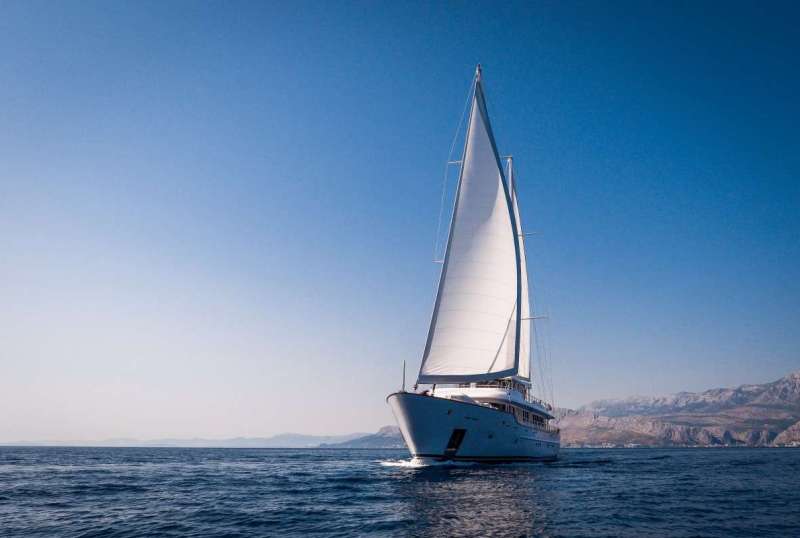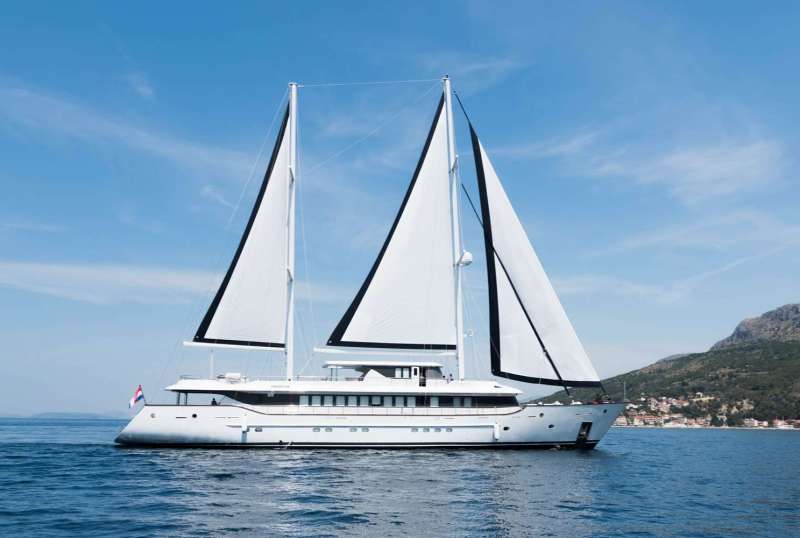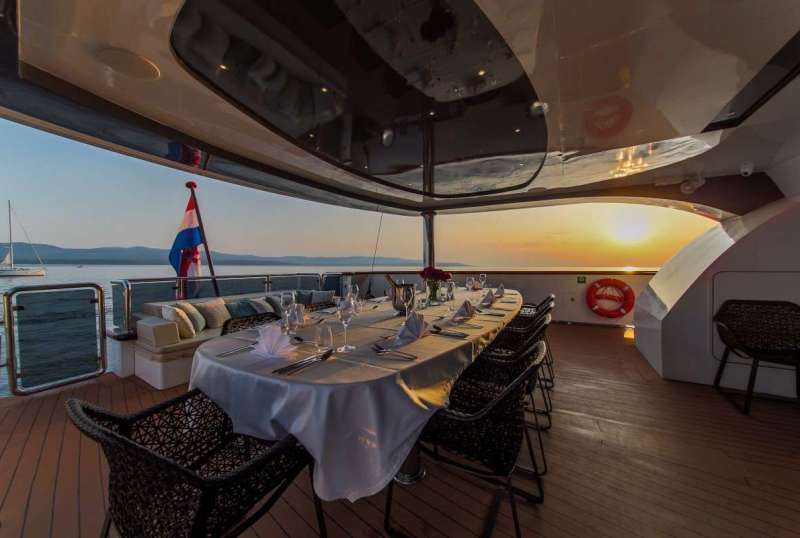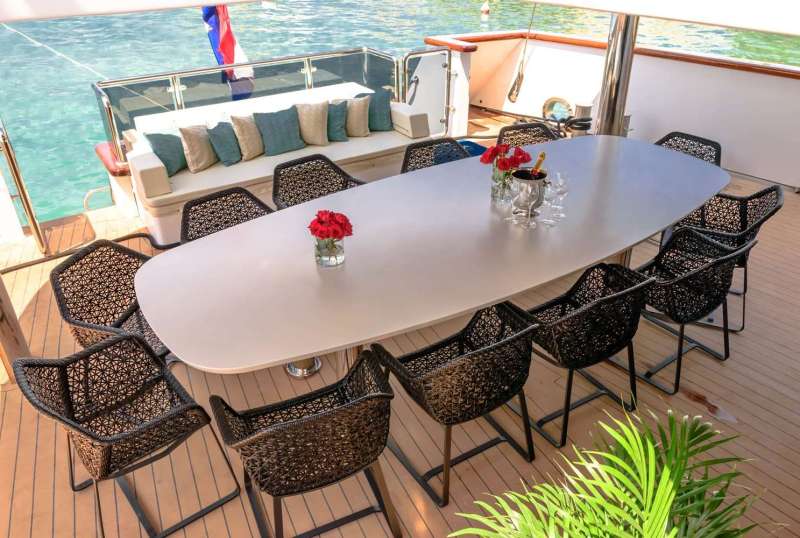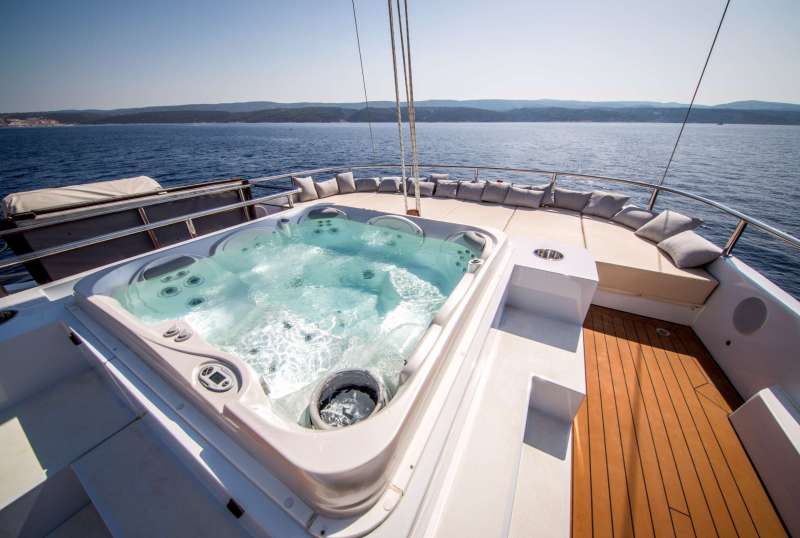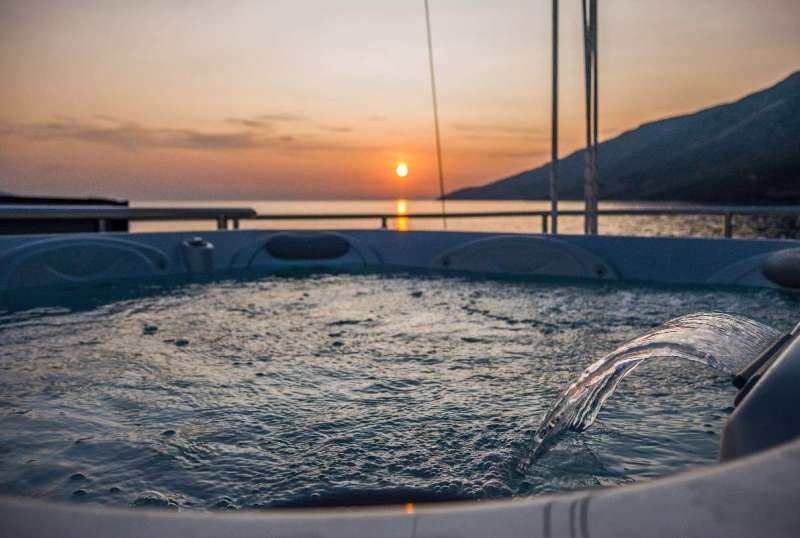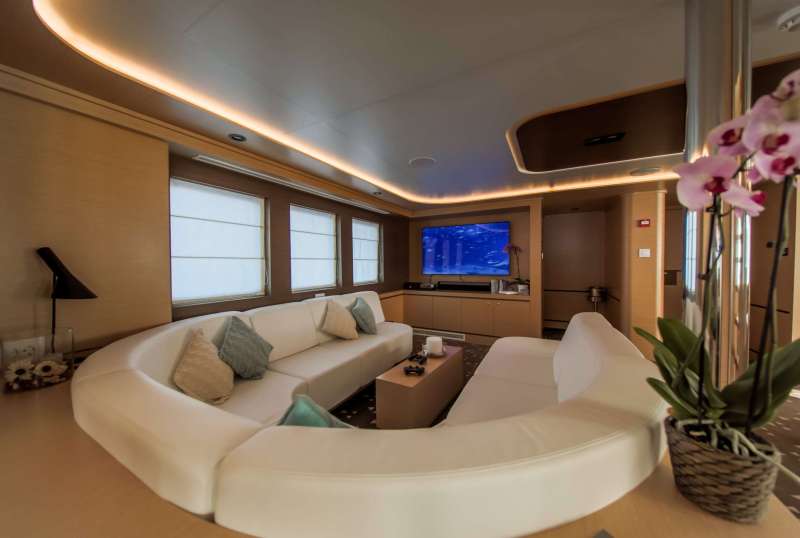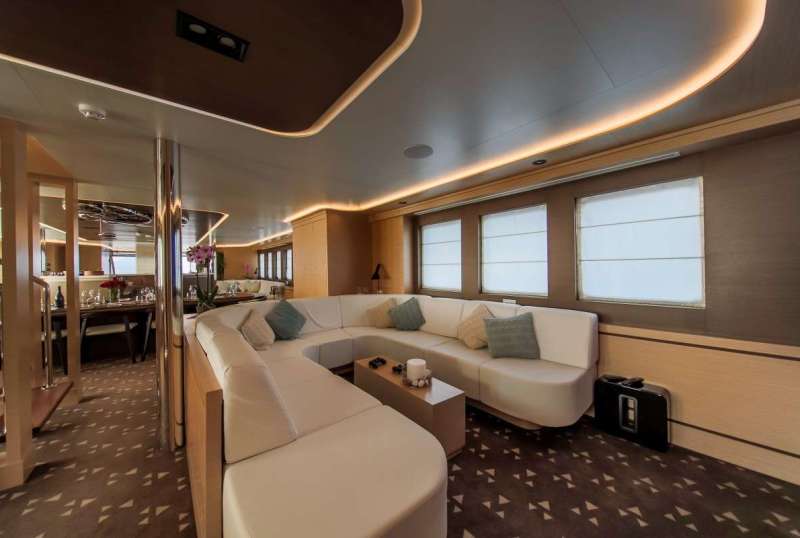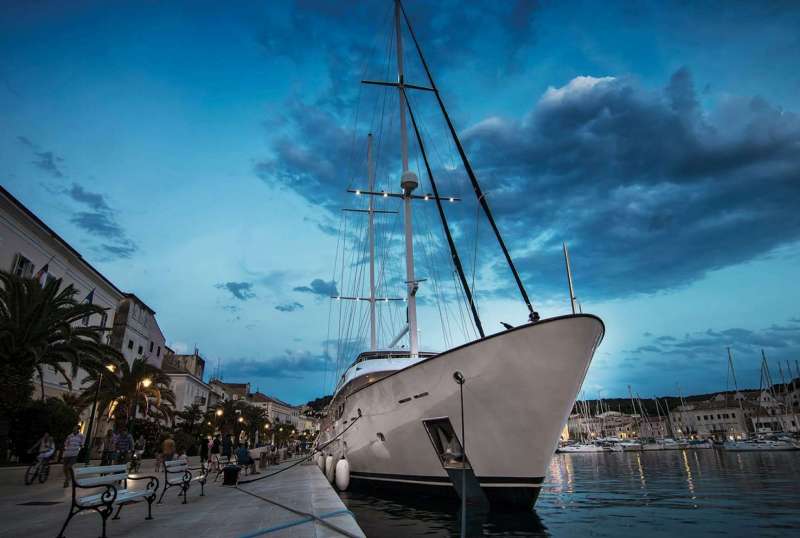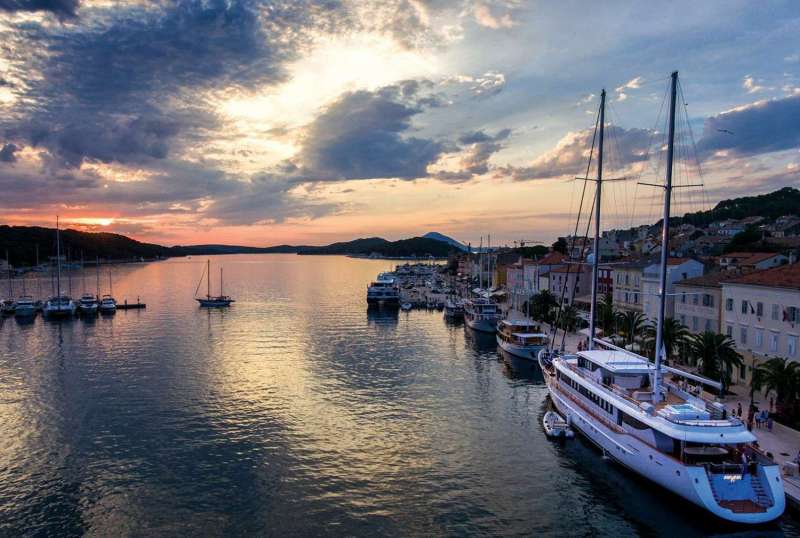 OMNIA
From €97,000/week
6 cabins
150 ft
Brodosplit
12 guests
Refit: 2022
100 Litres/Hr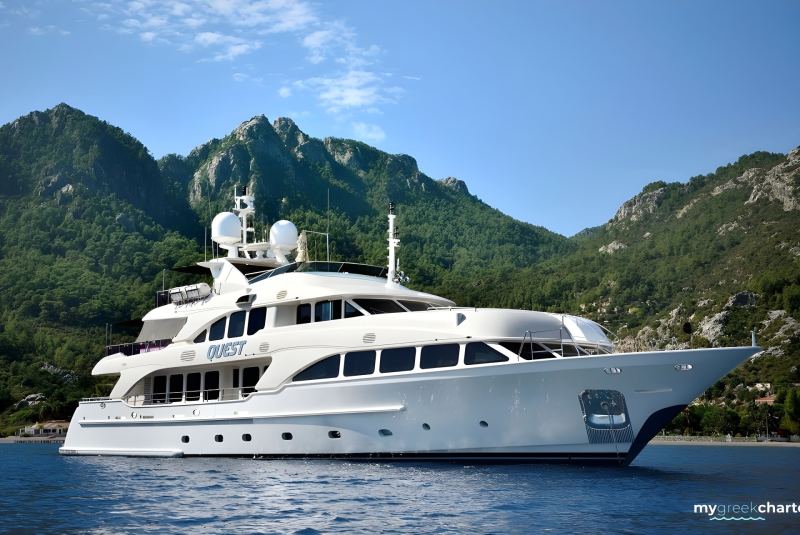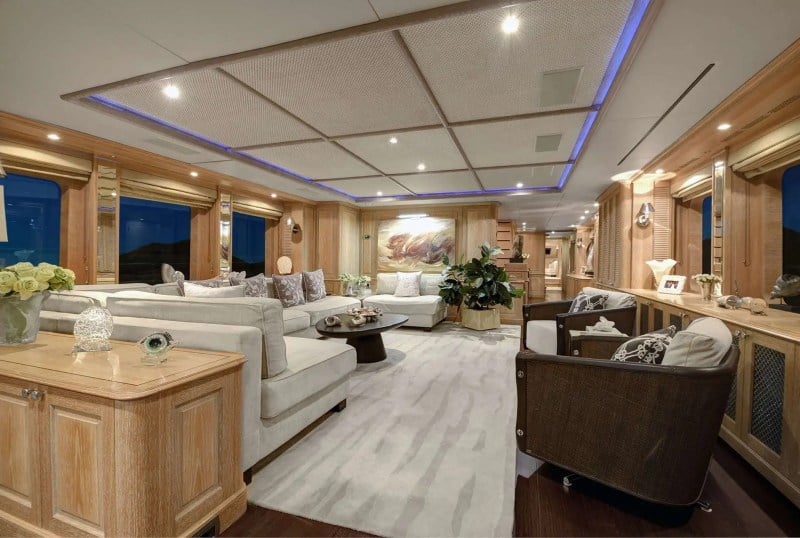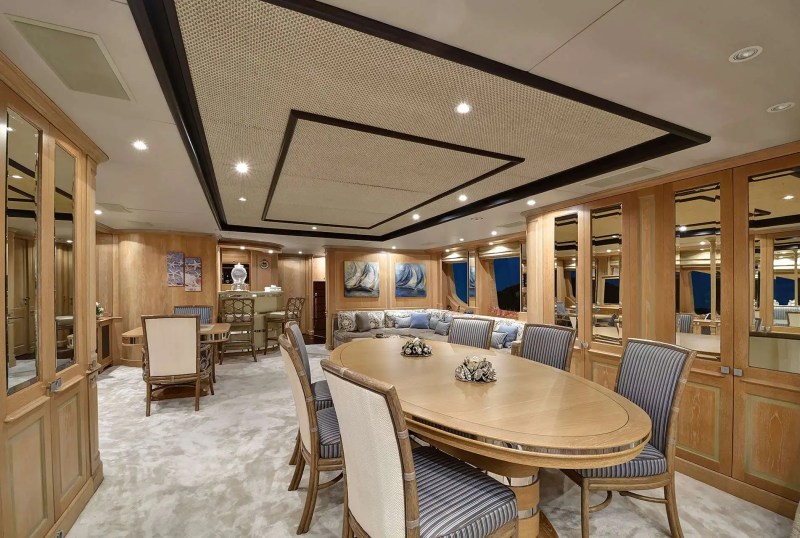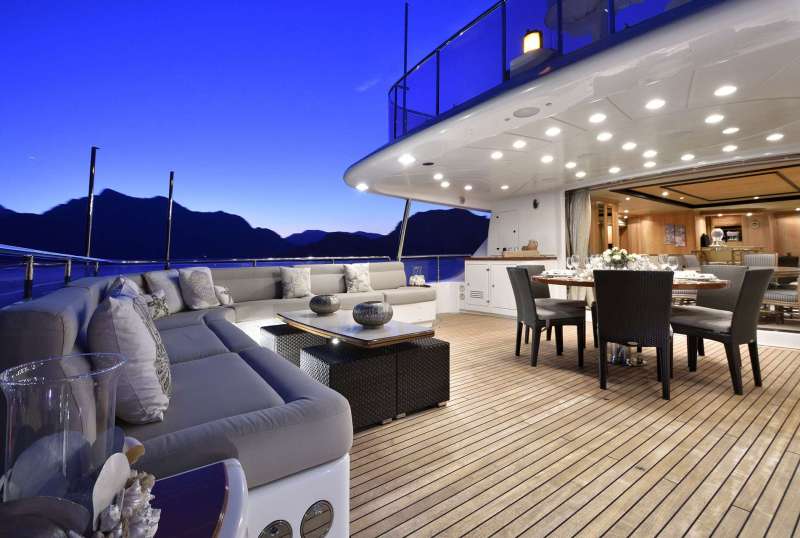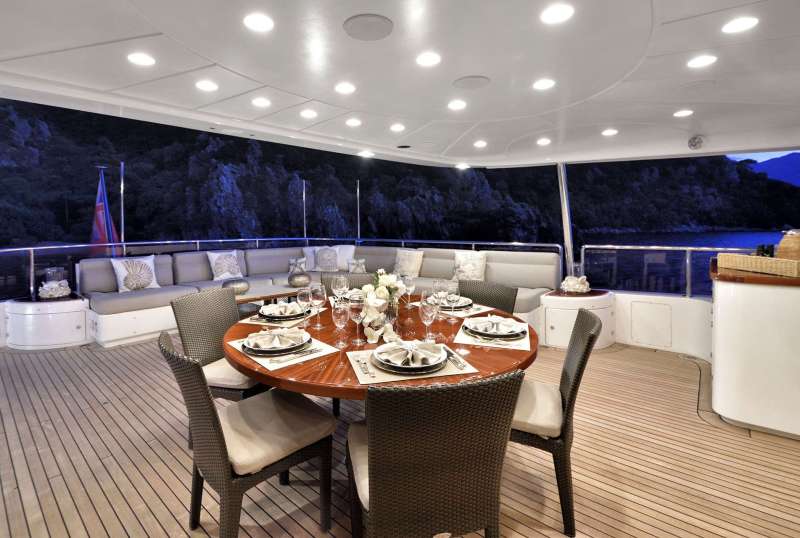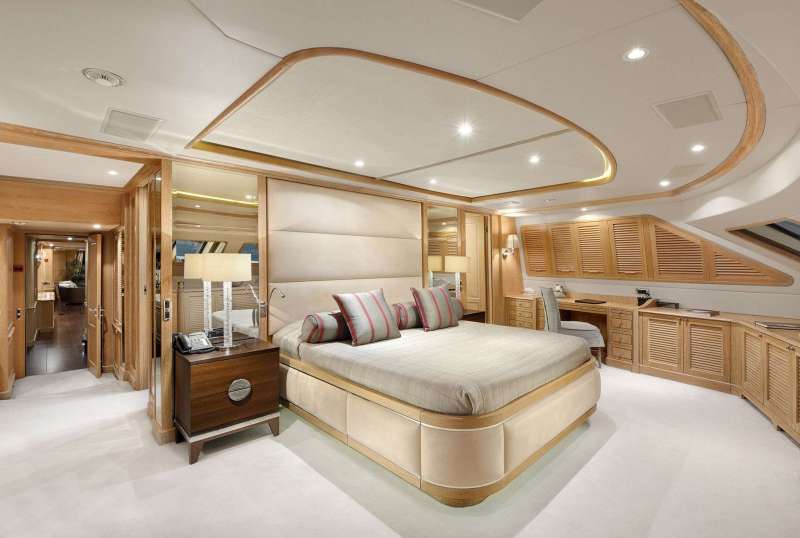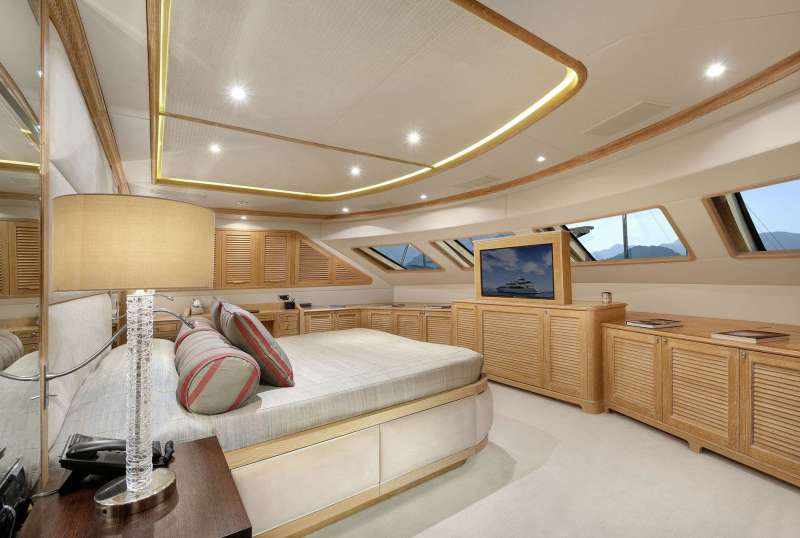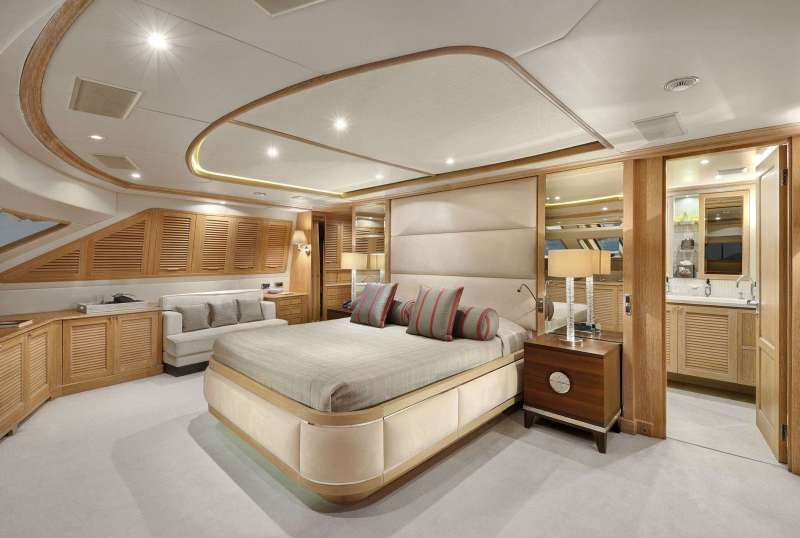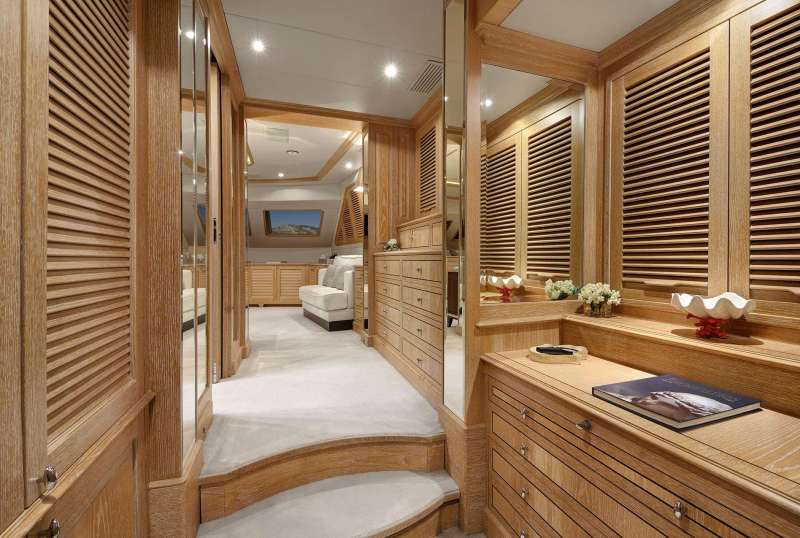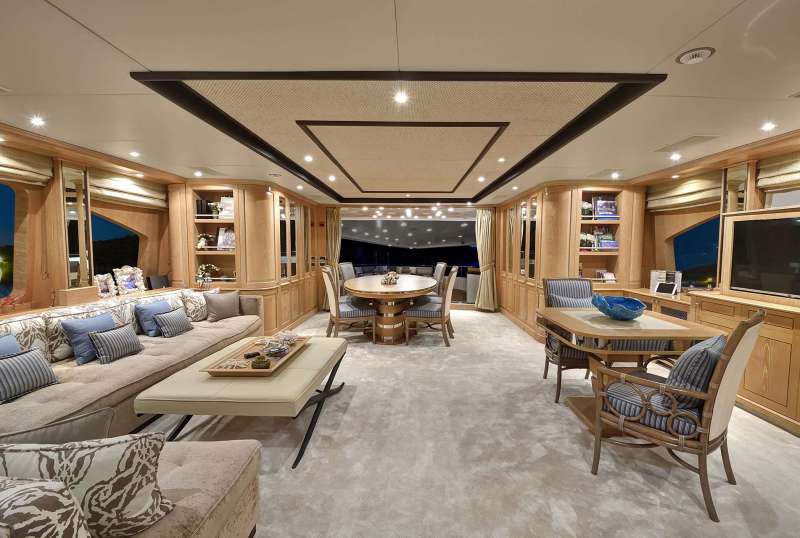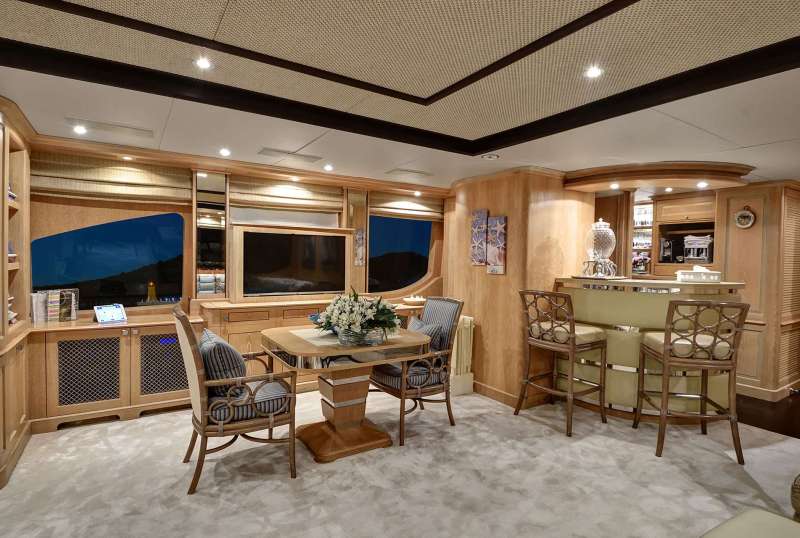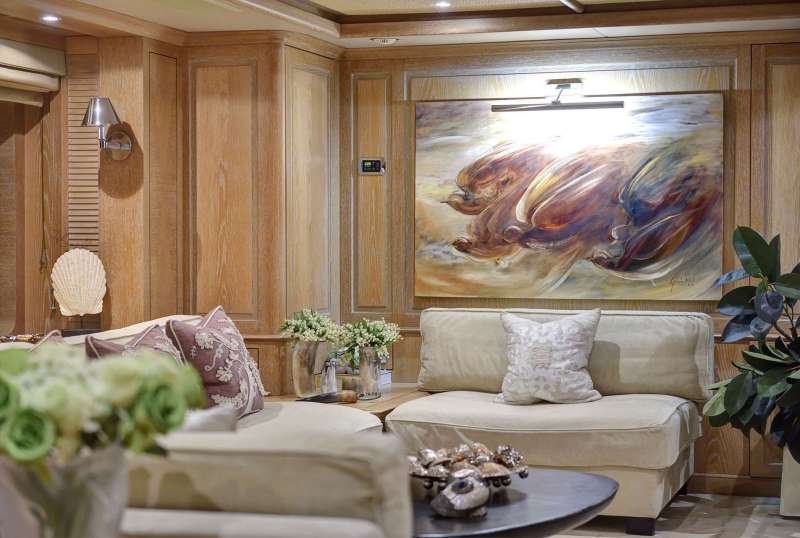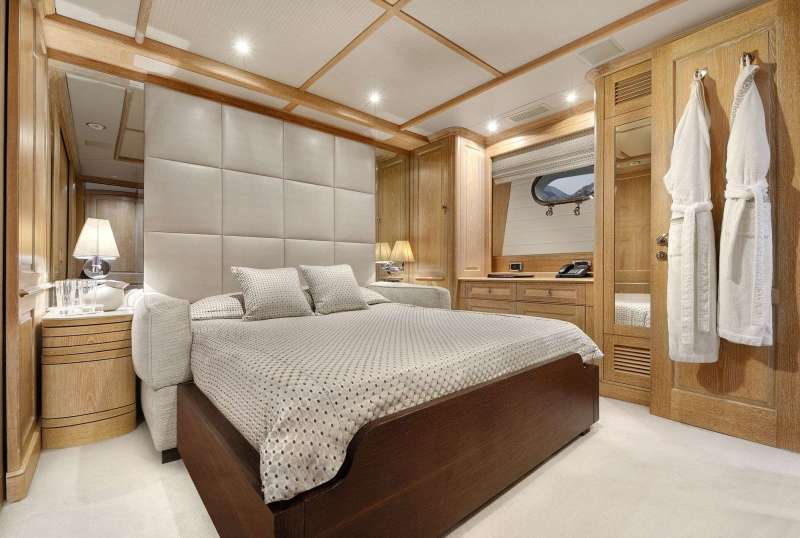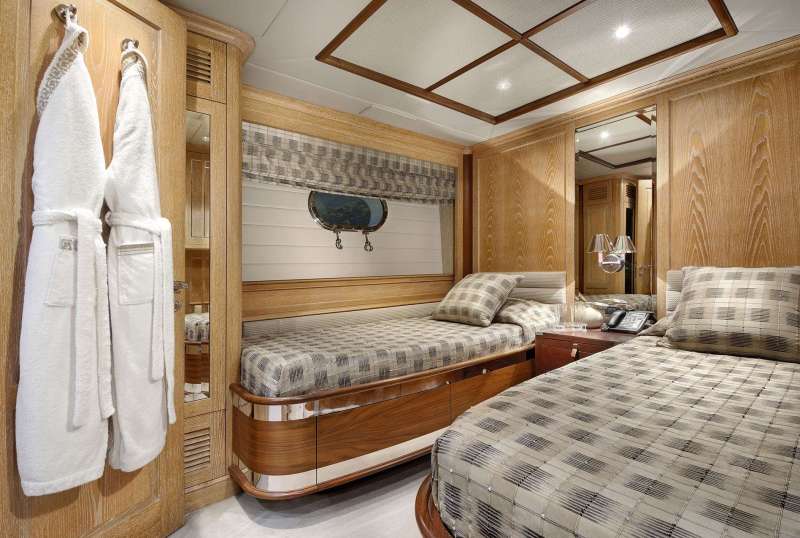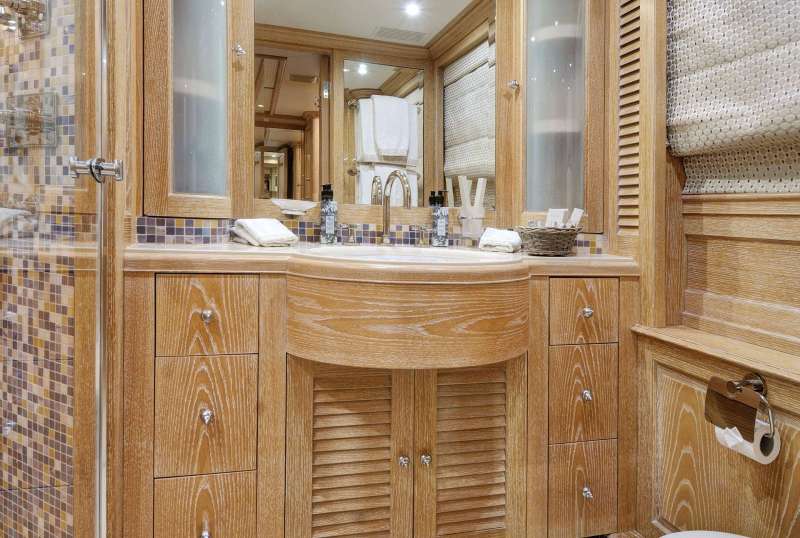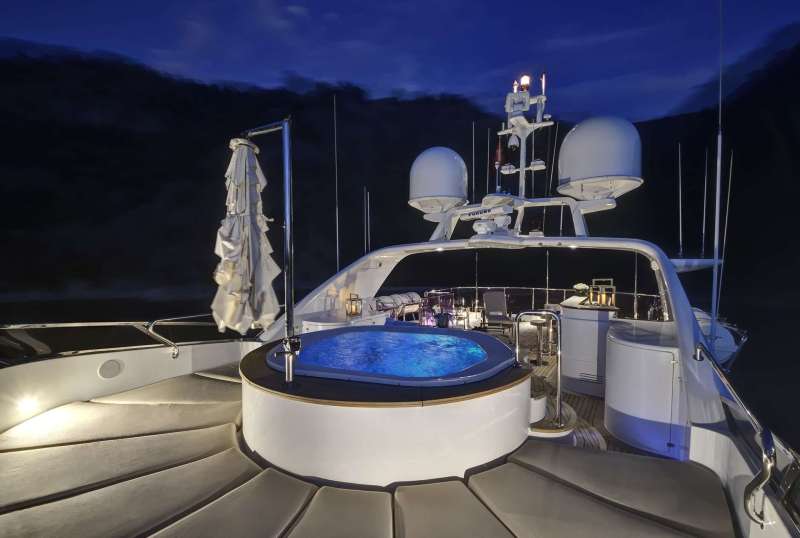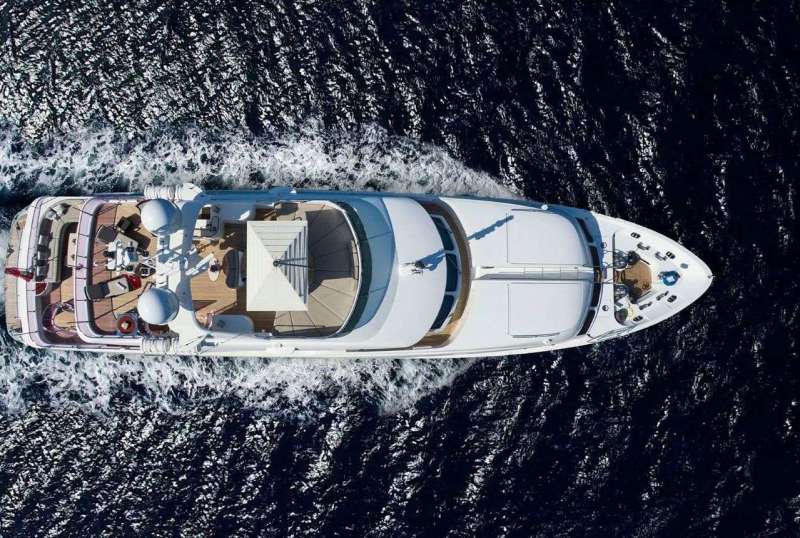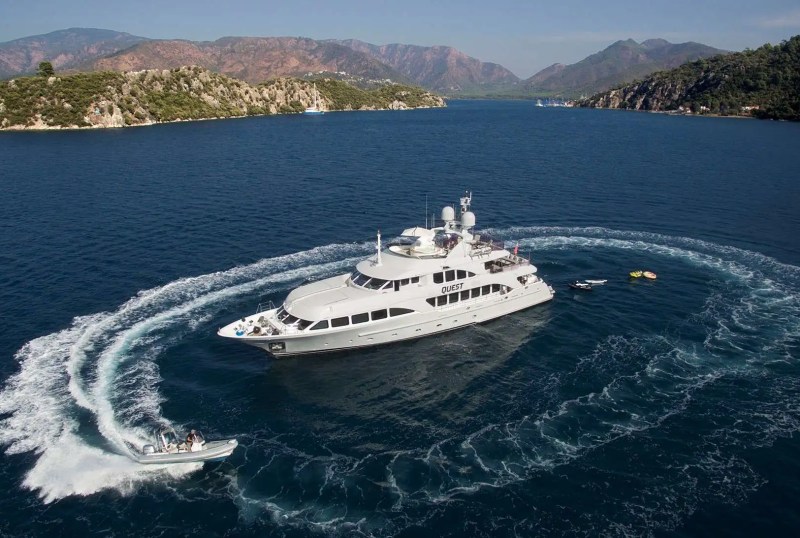 QUEST R
From €95,000/week
5 cabins
121 ft
Benetti
12 guests
Refit: 2018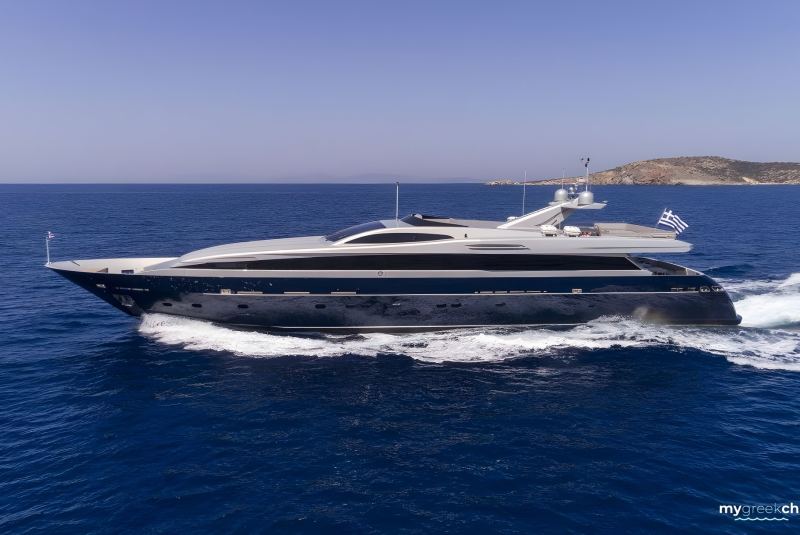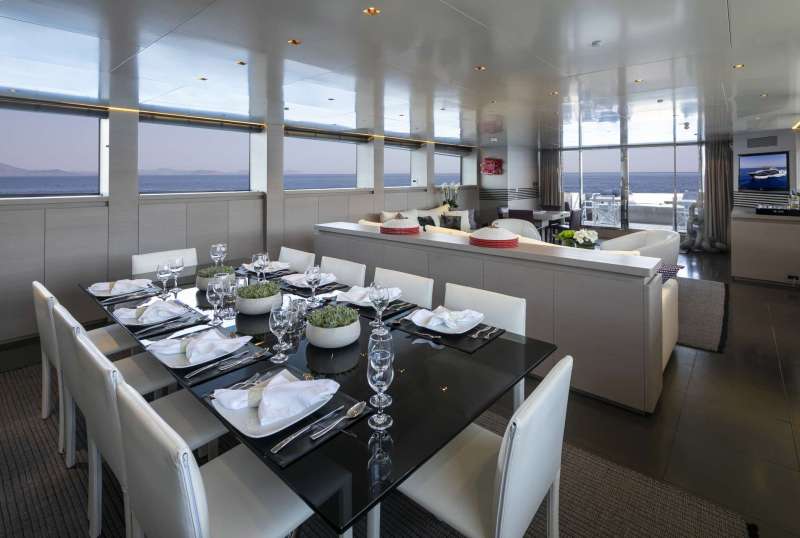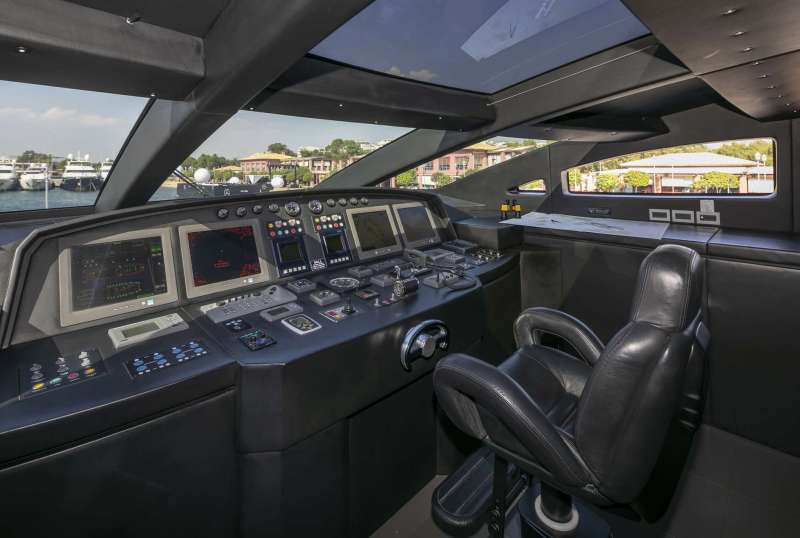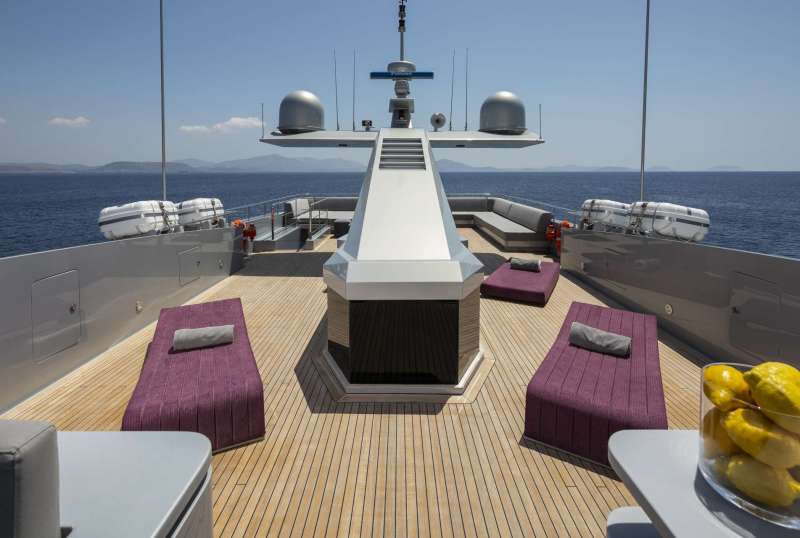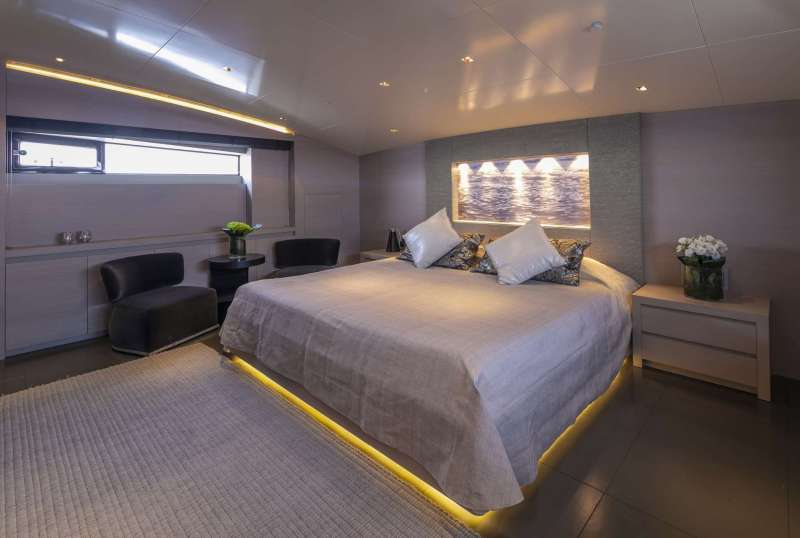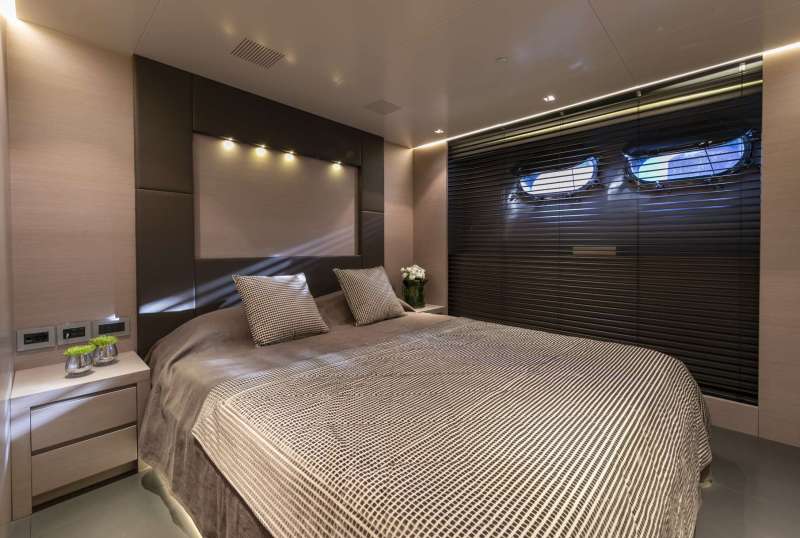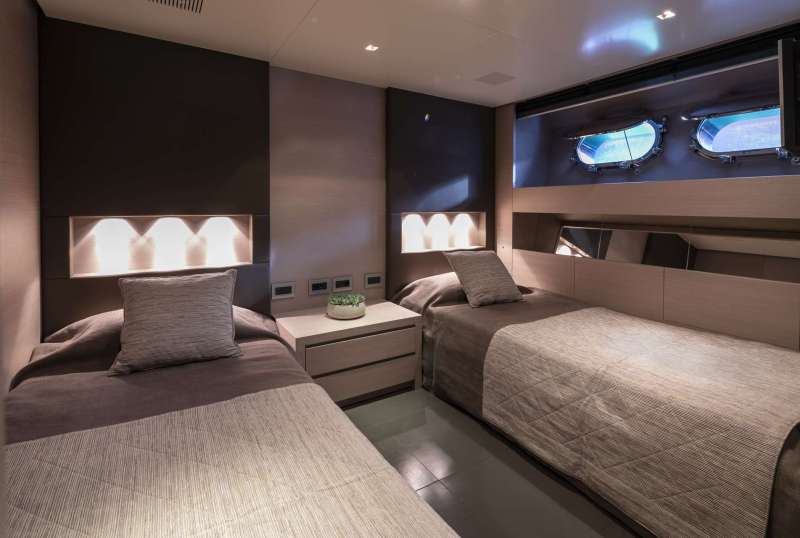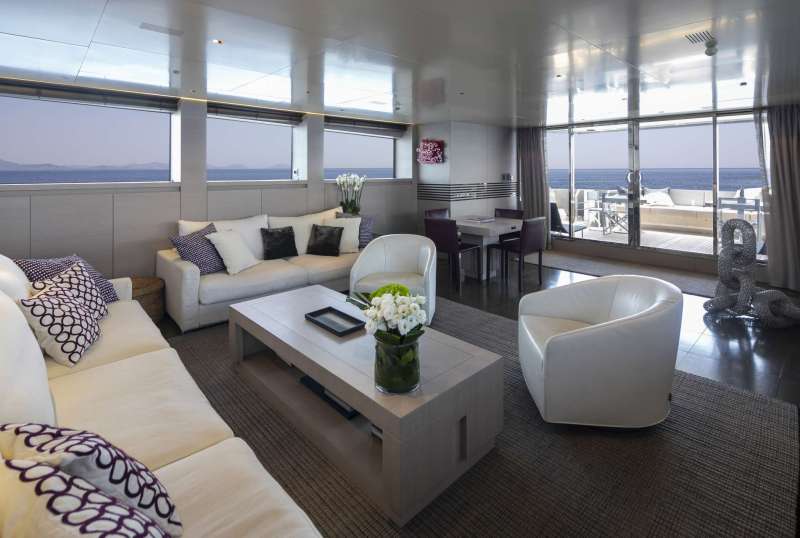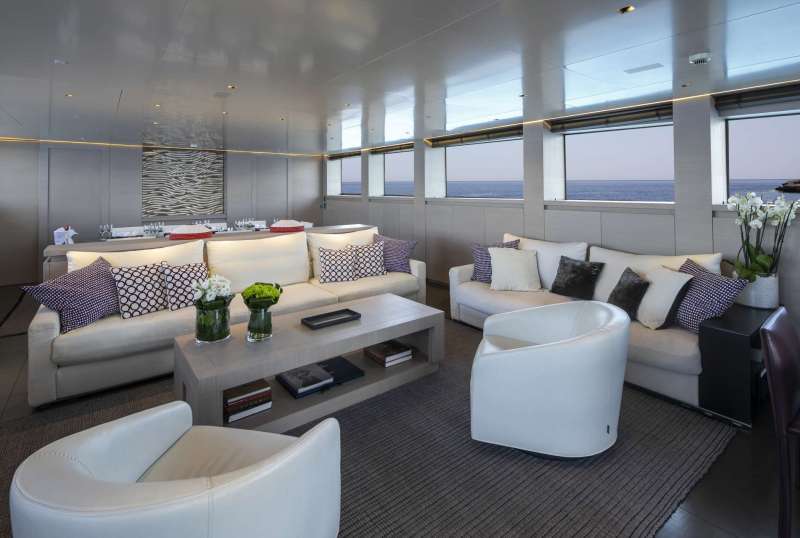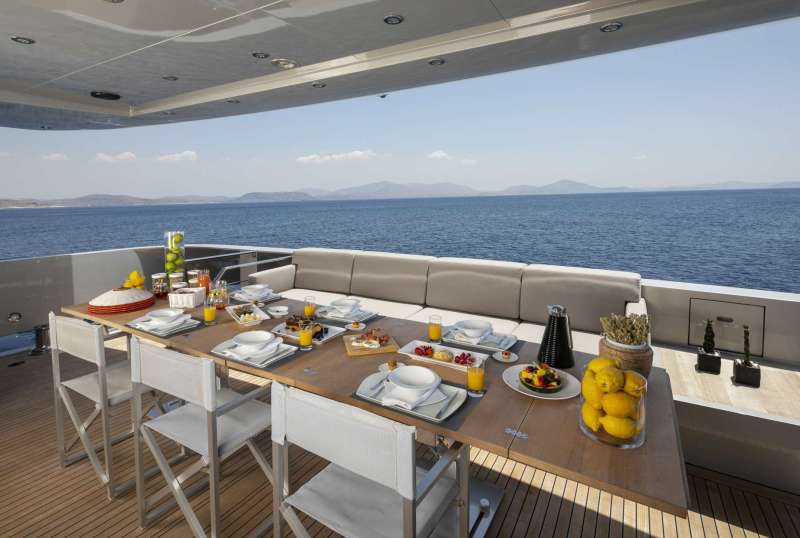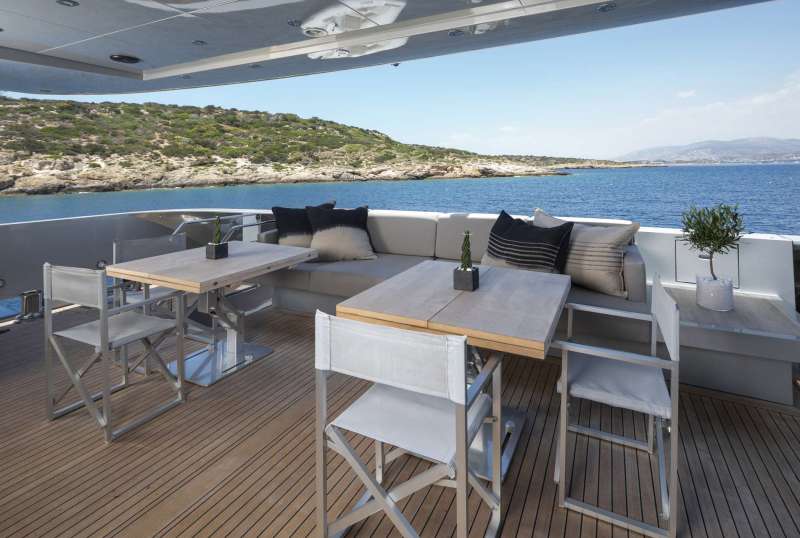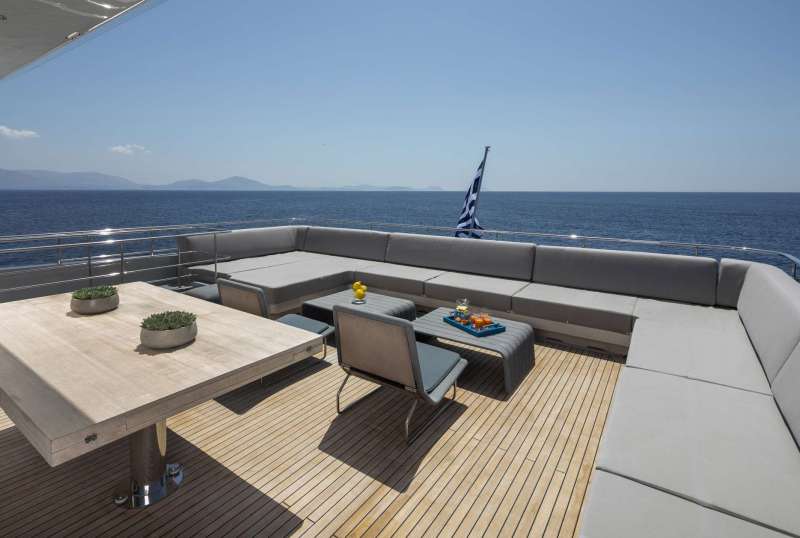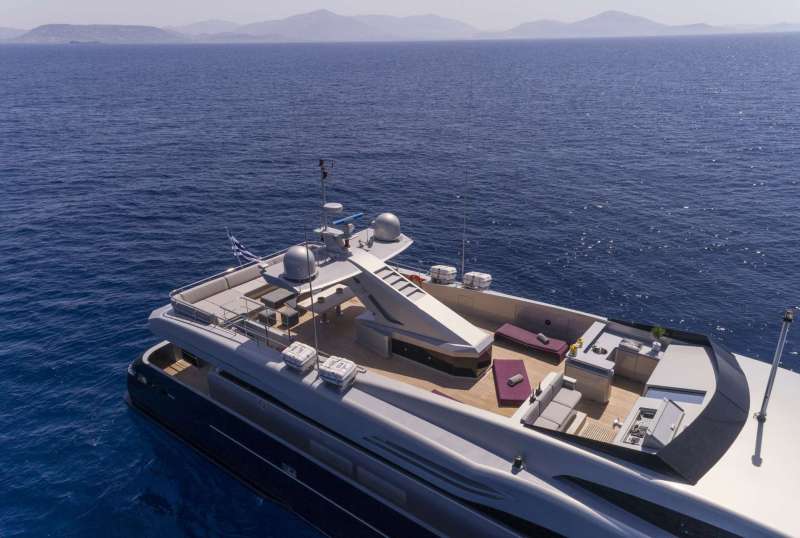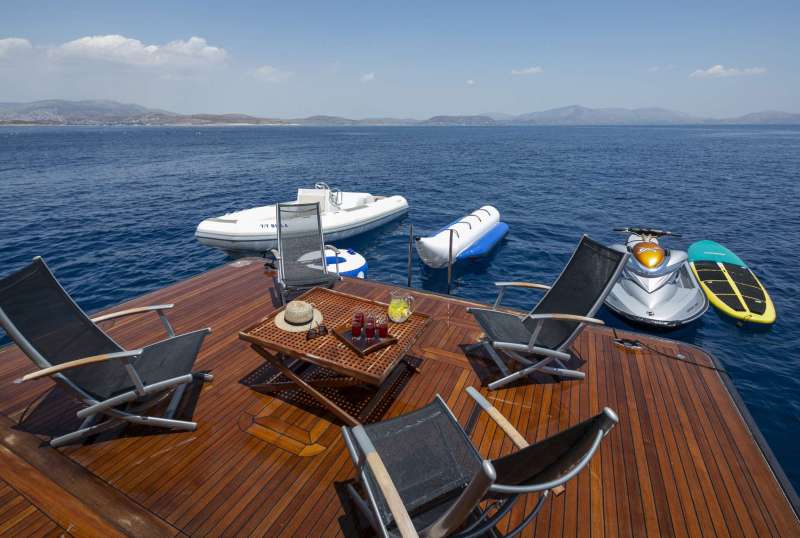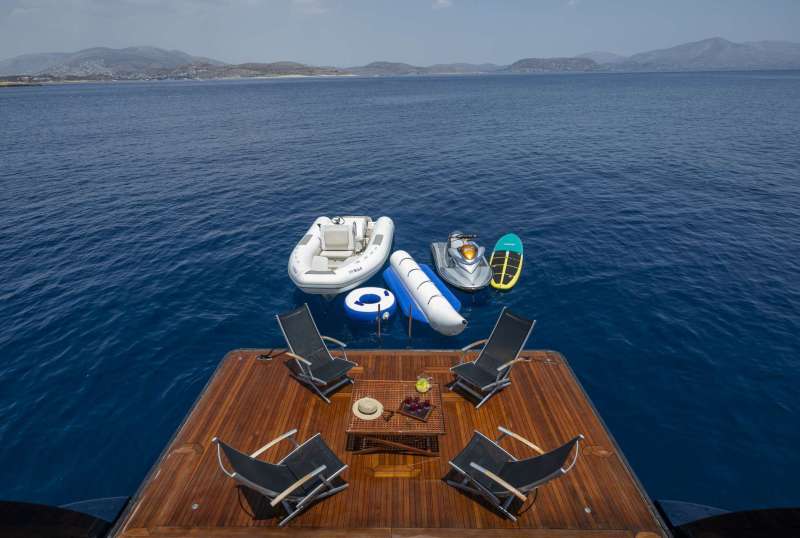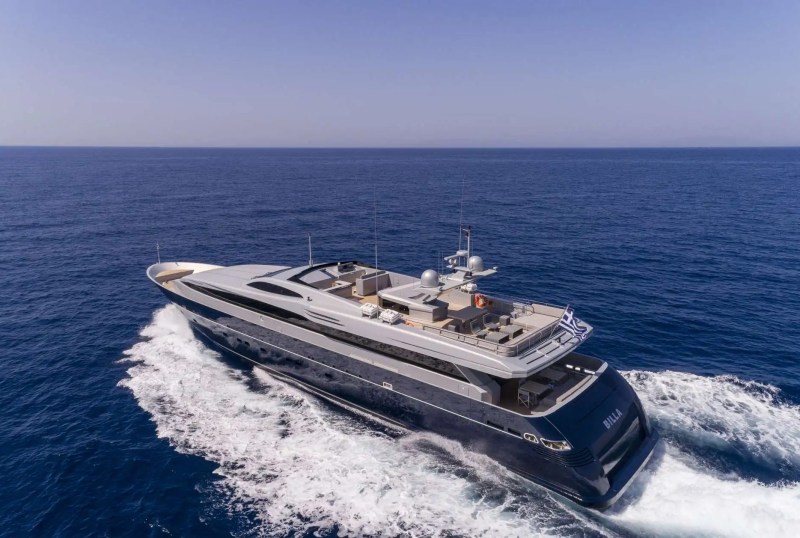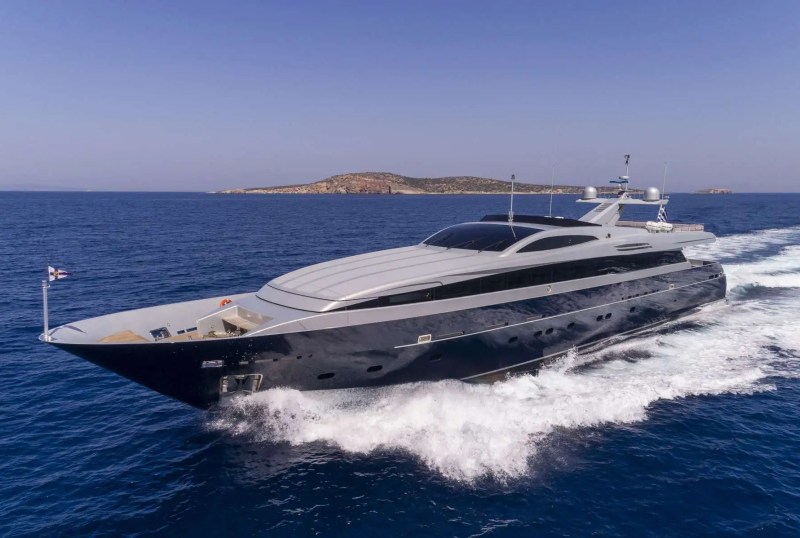 Billa
From €95,000/week
5 cabins
137 ft
Admiral - It
11 guests
Refit: 2022
950 Litres/Hr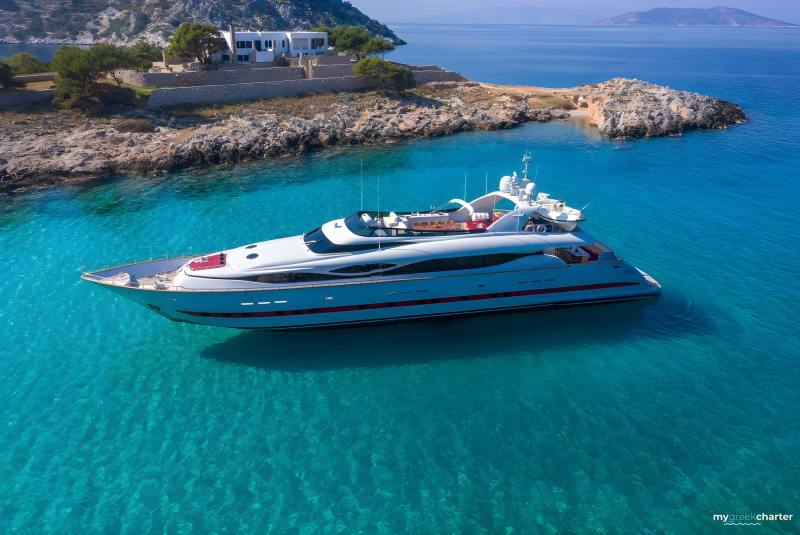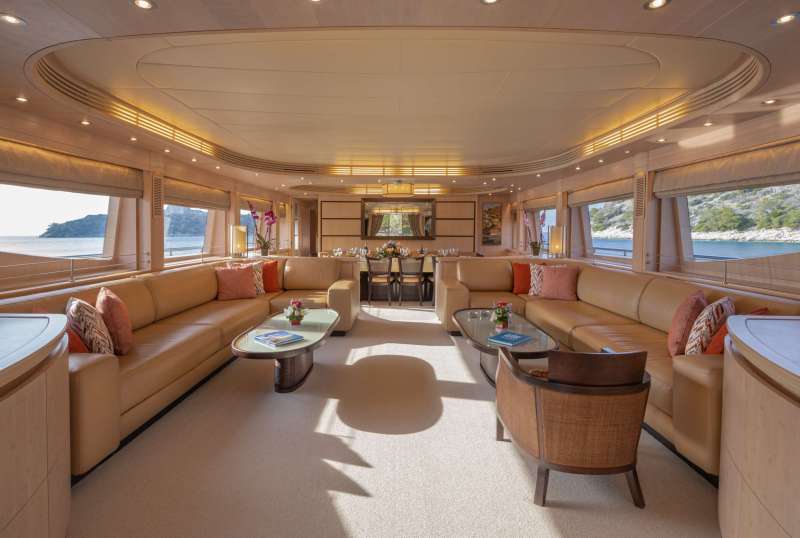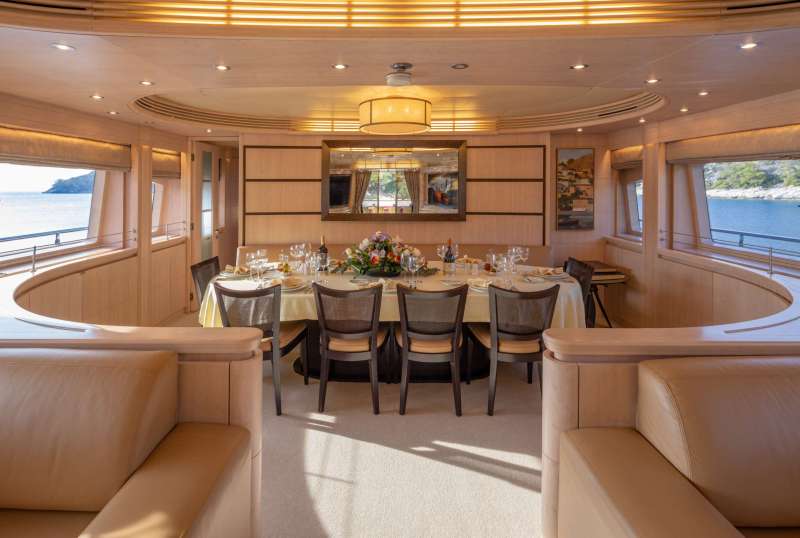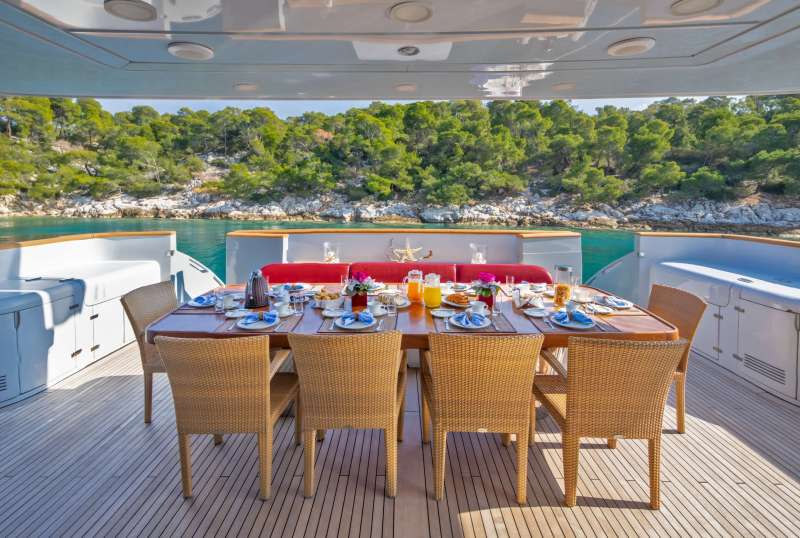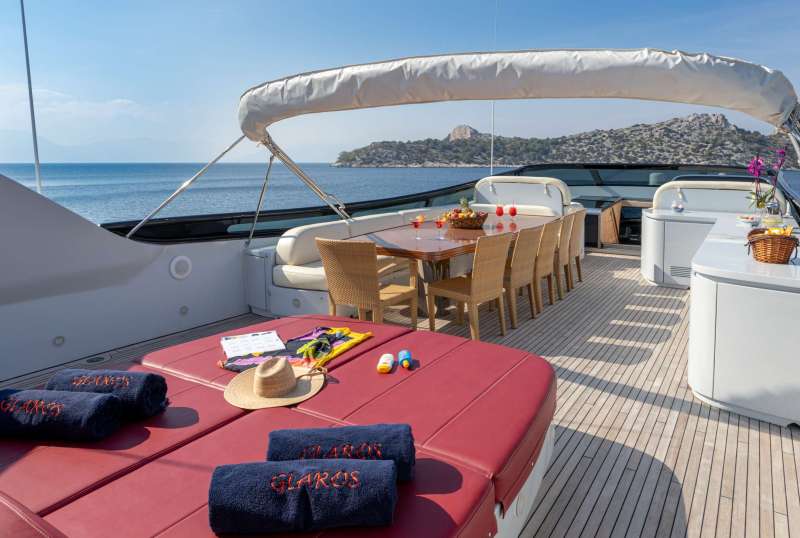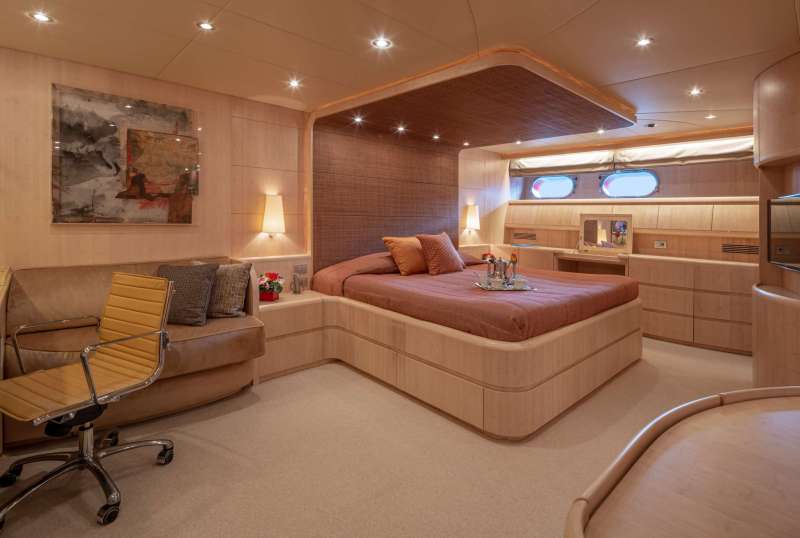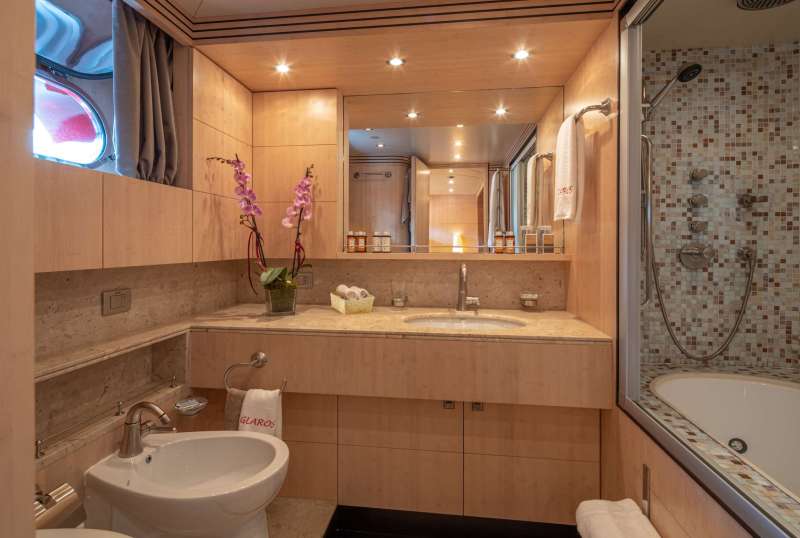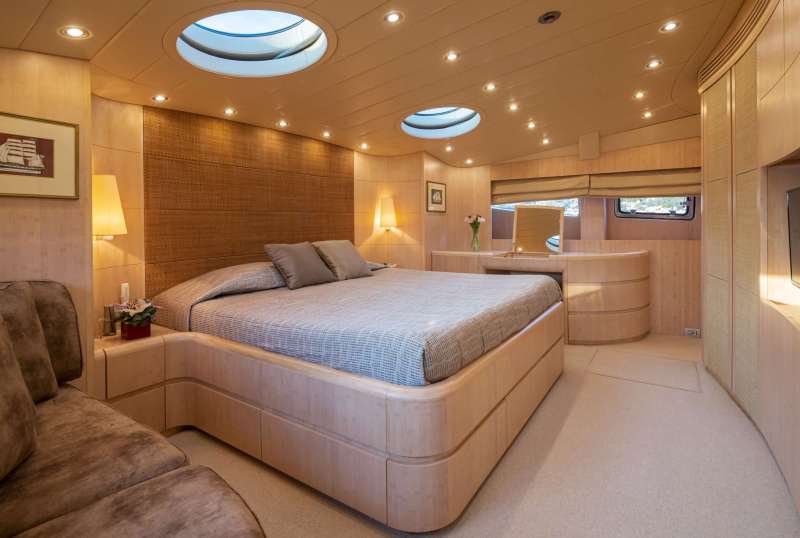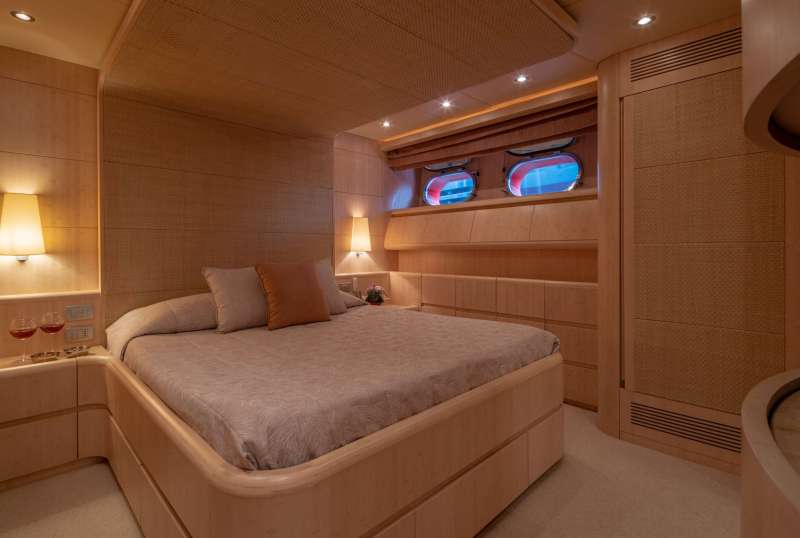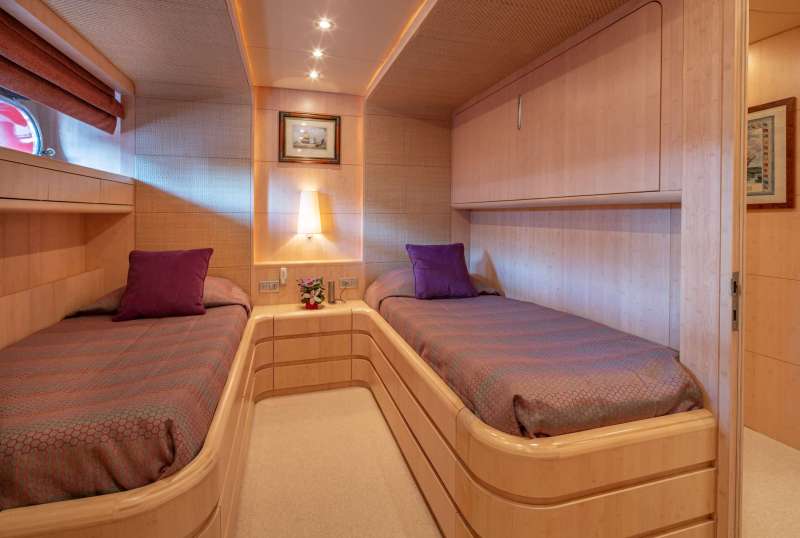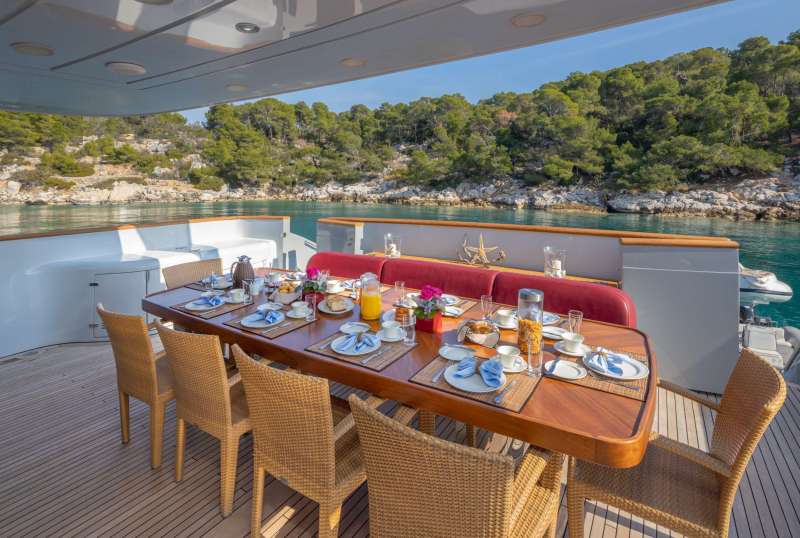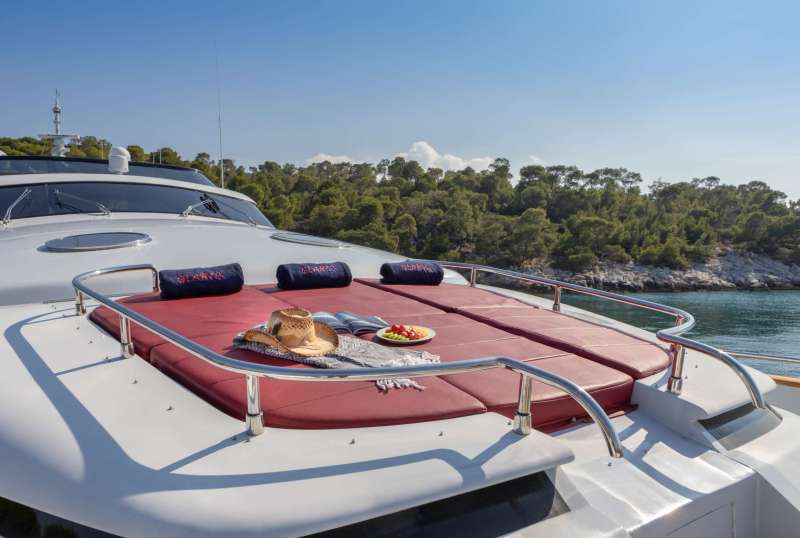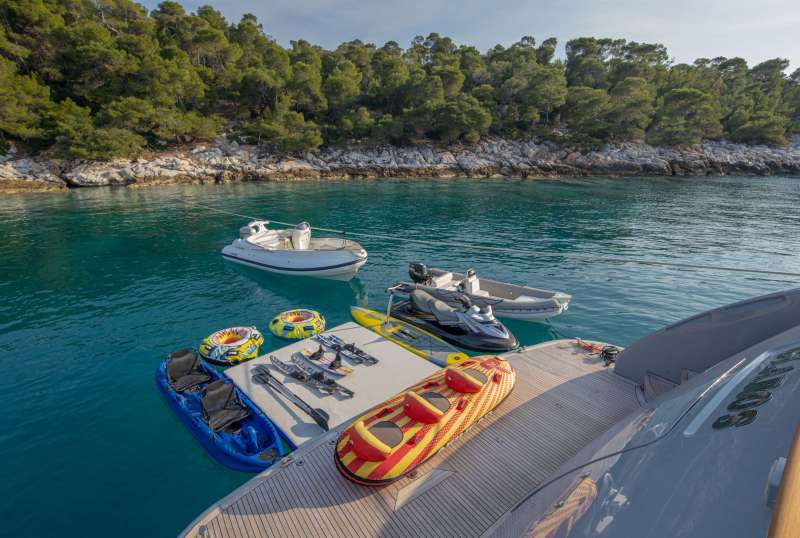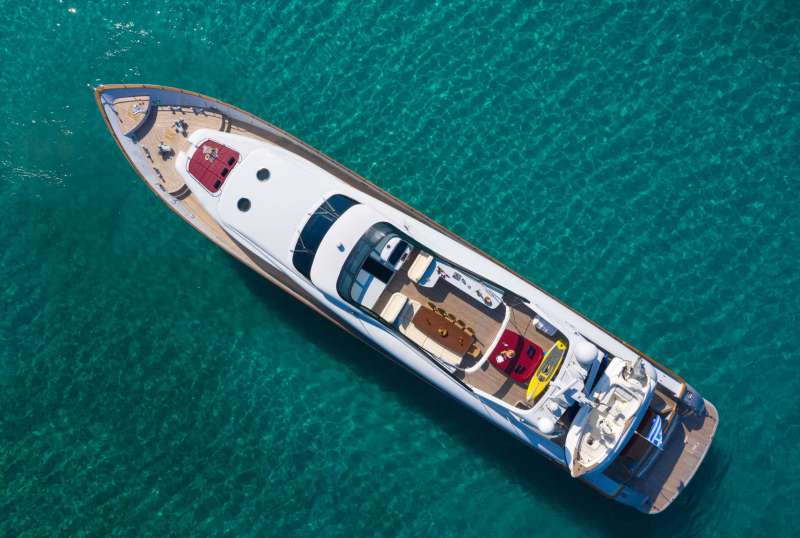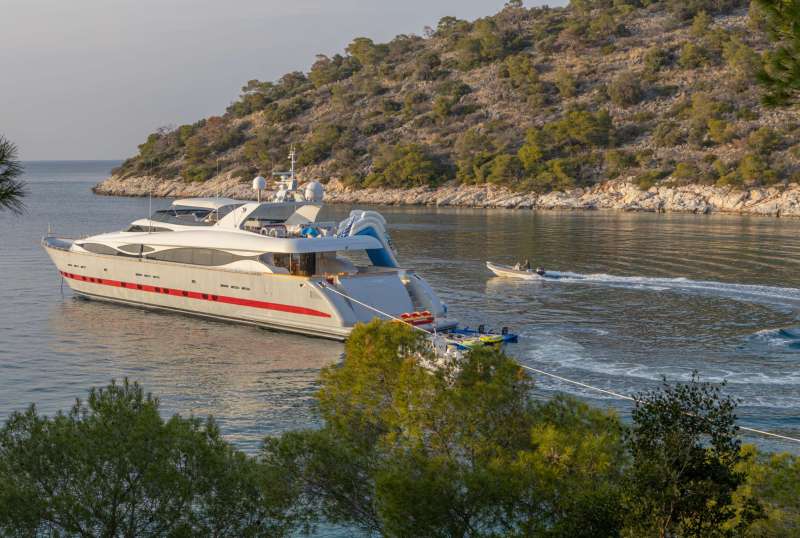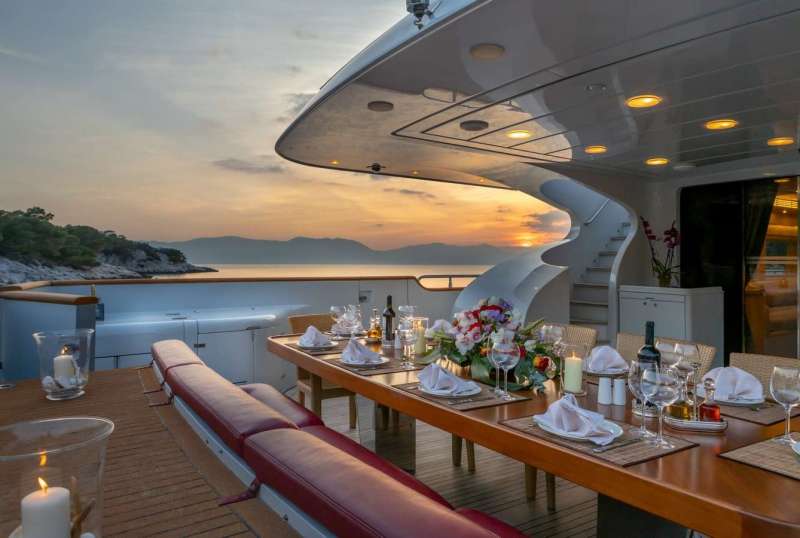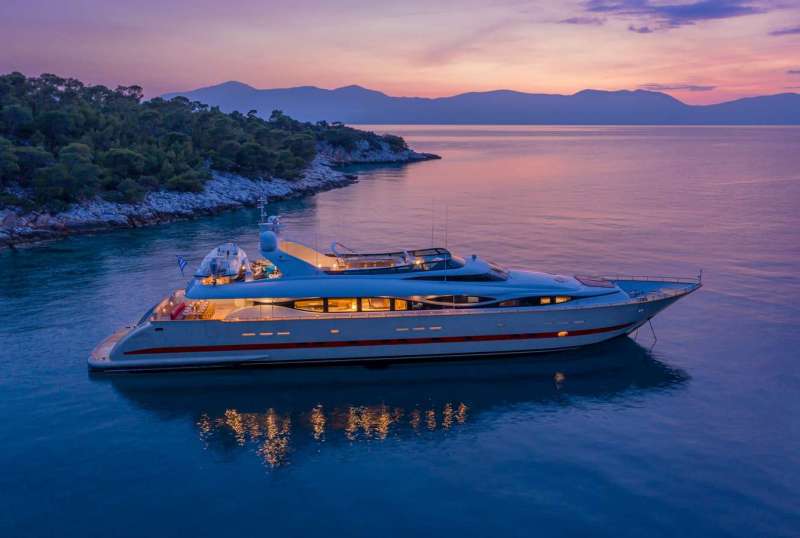 GLAROS
From €95,000/week
6 cabins
132 ft
Maiora
12 guests
Refit: 2019
660 Litres/Hr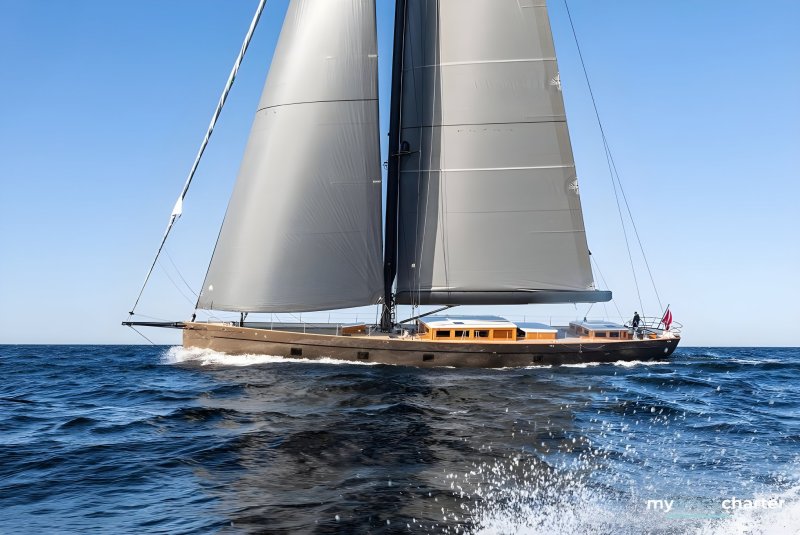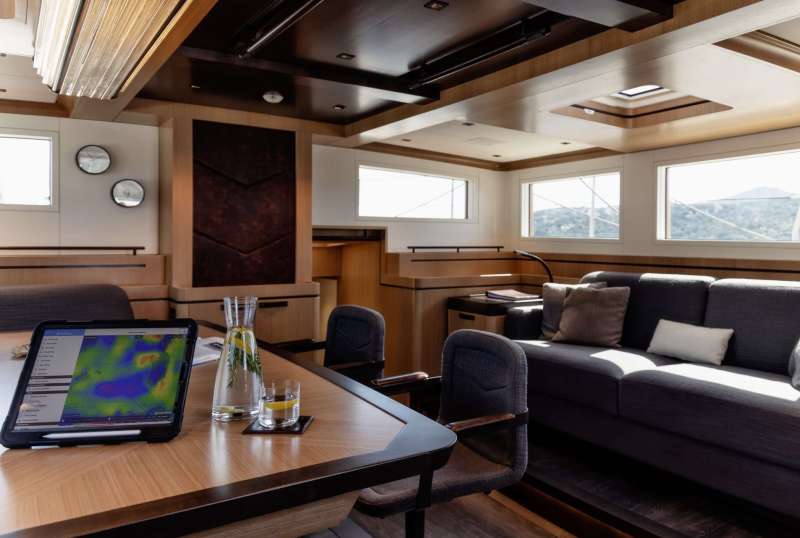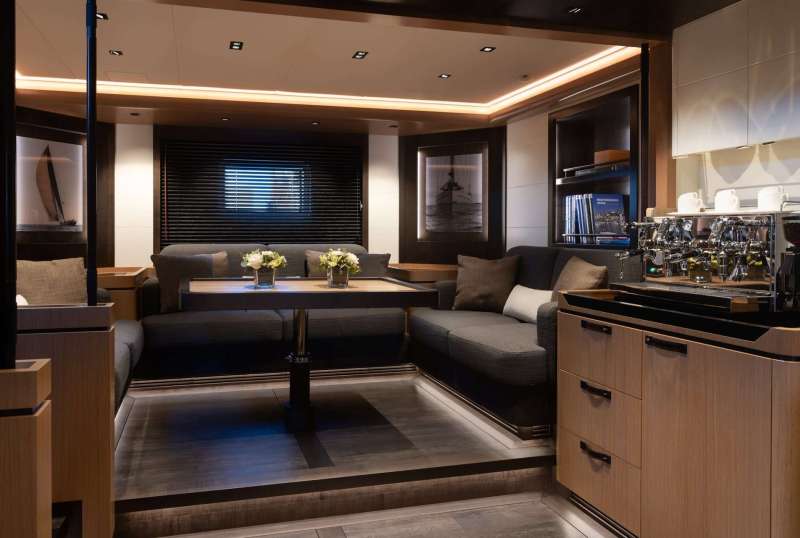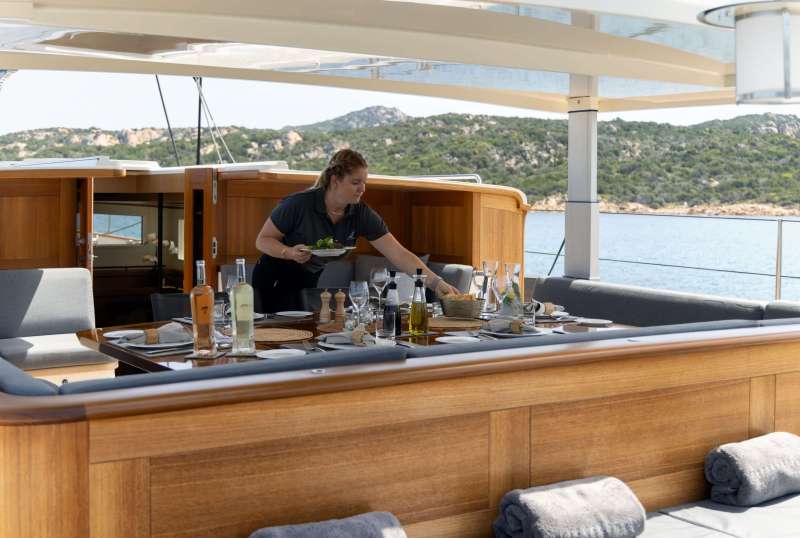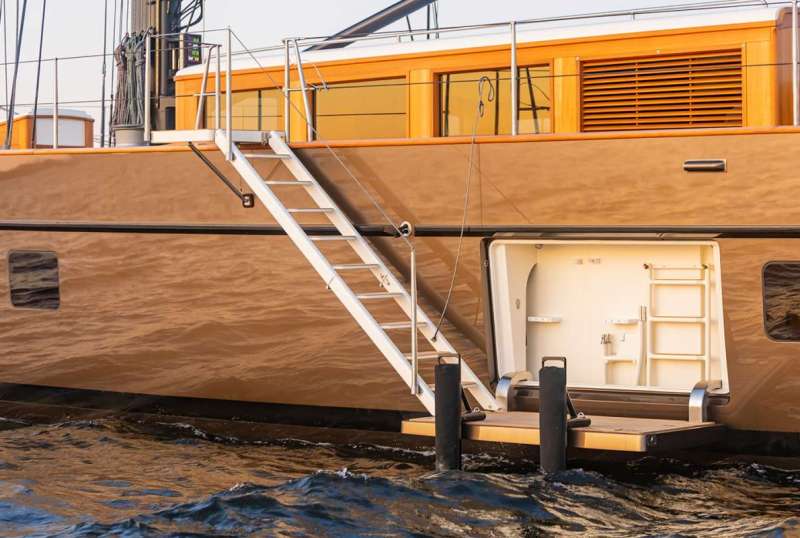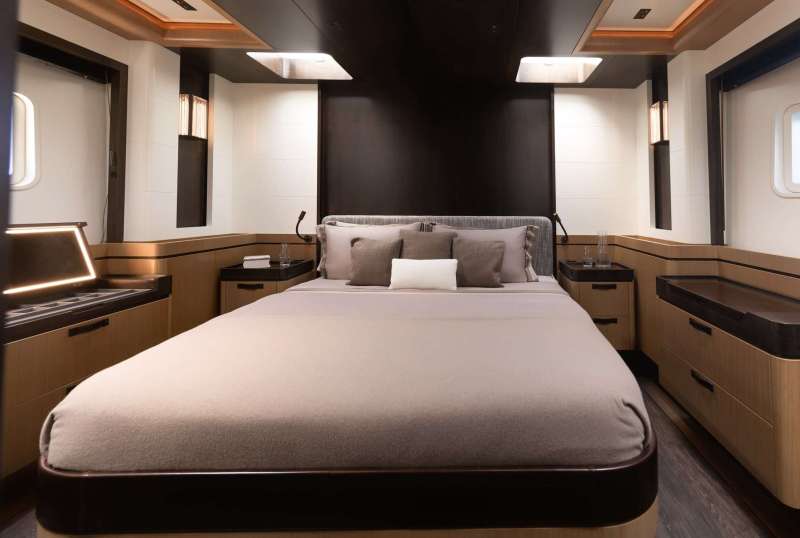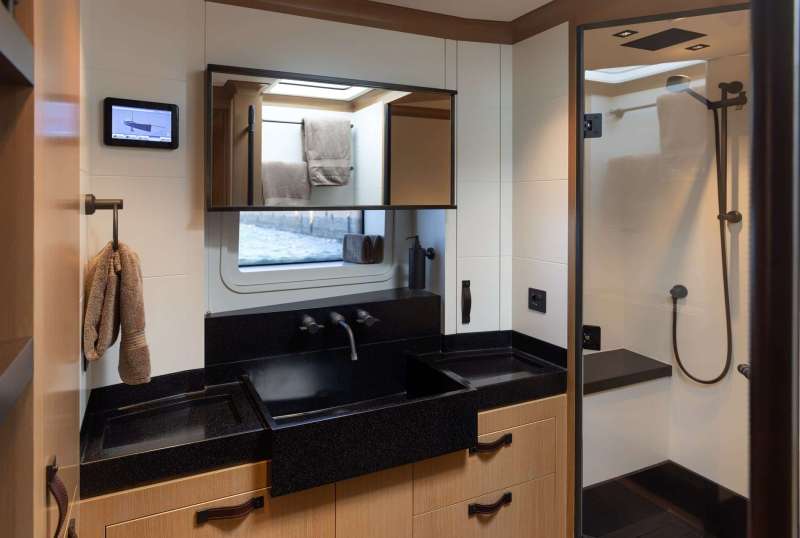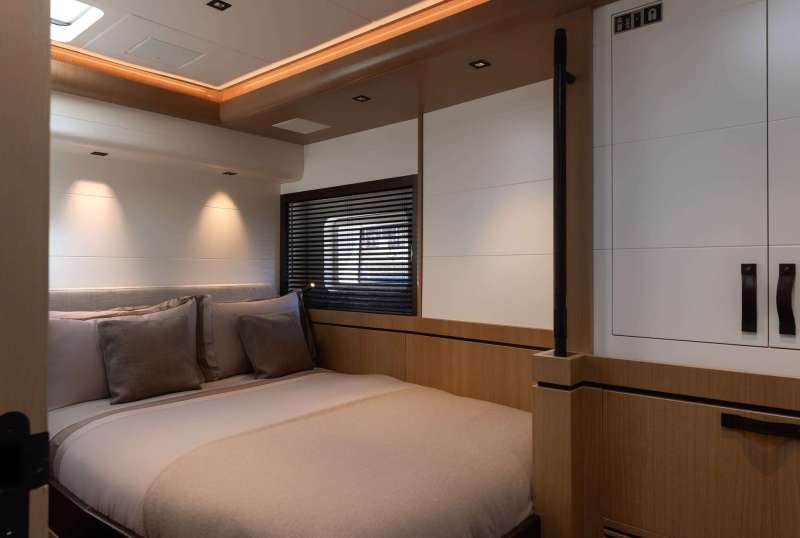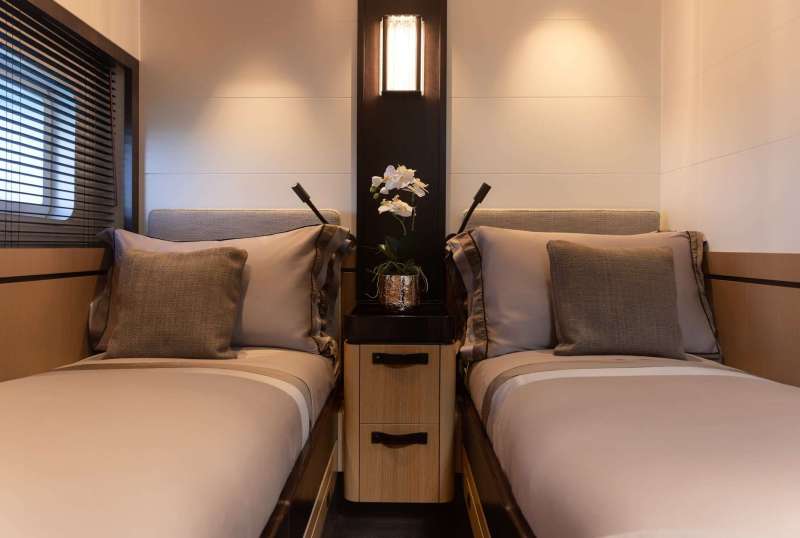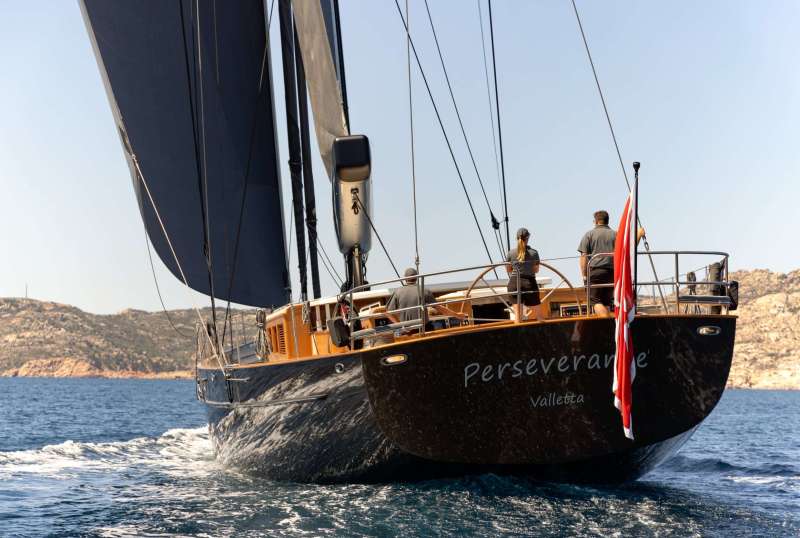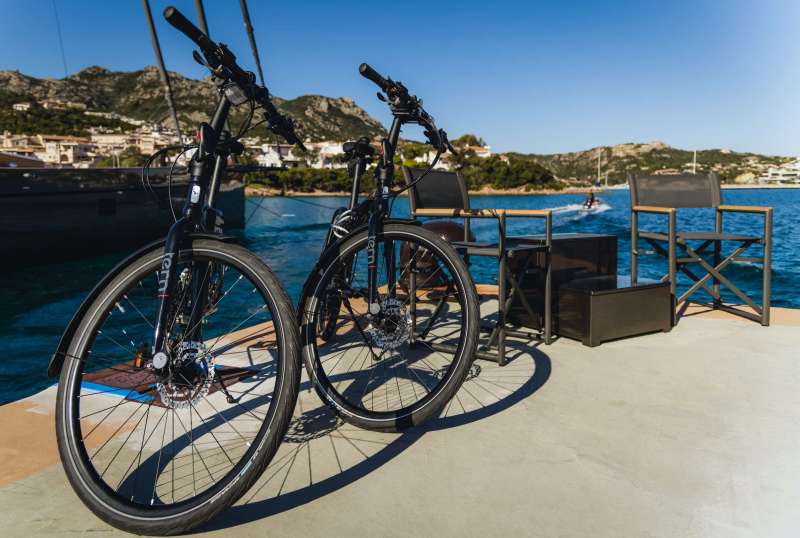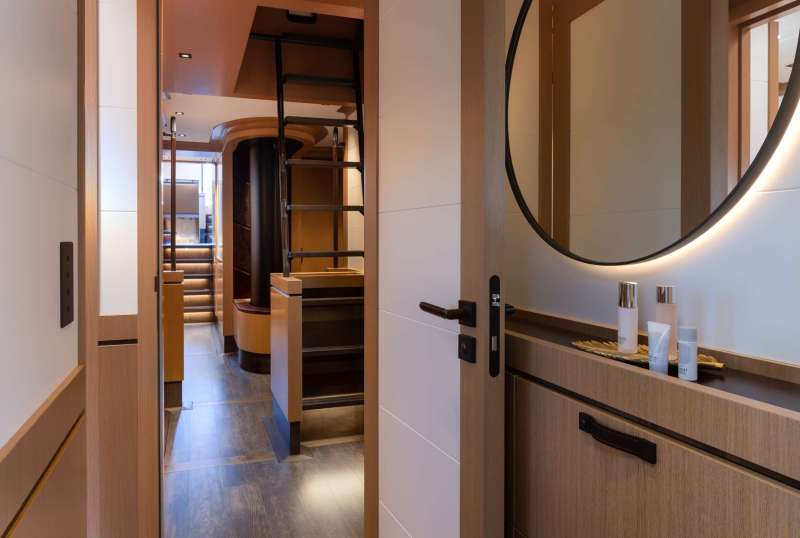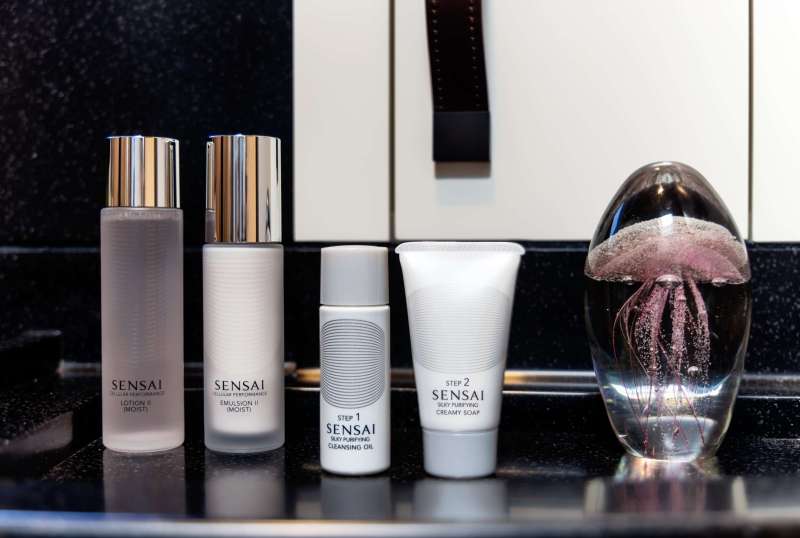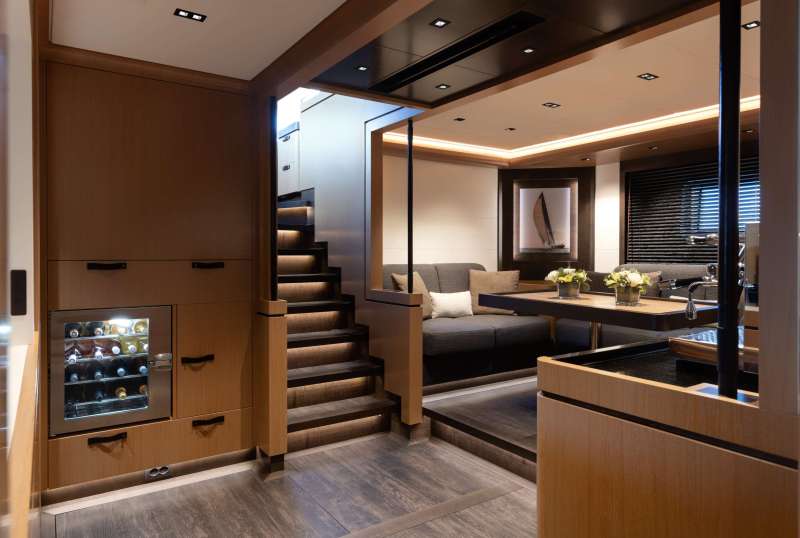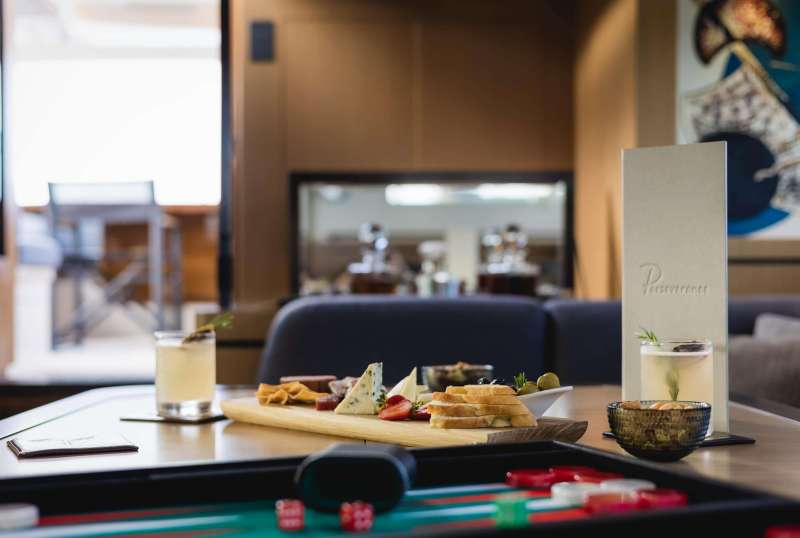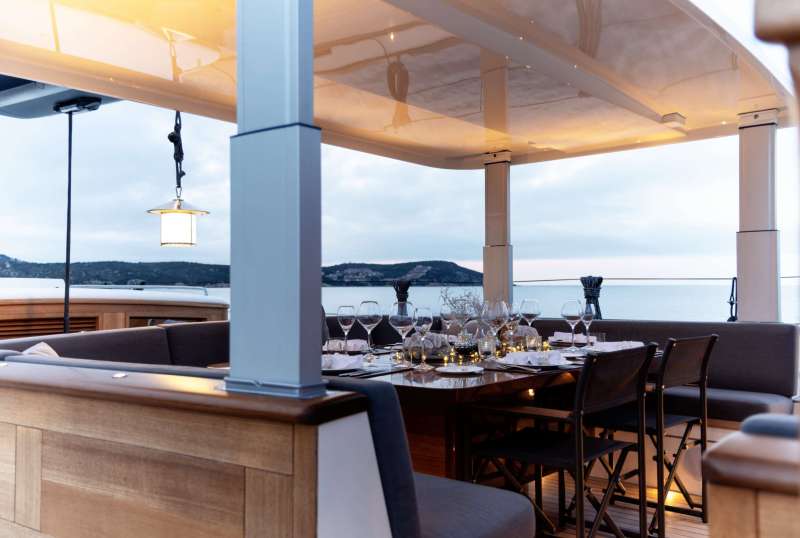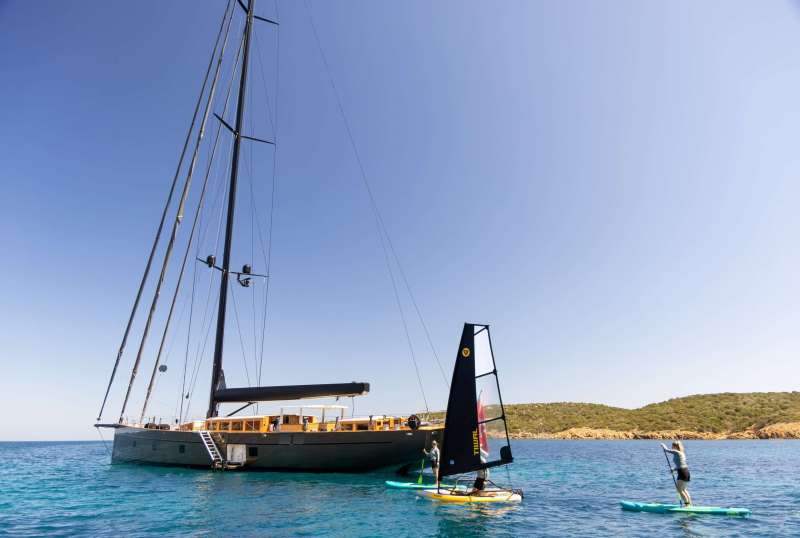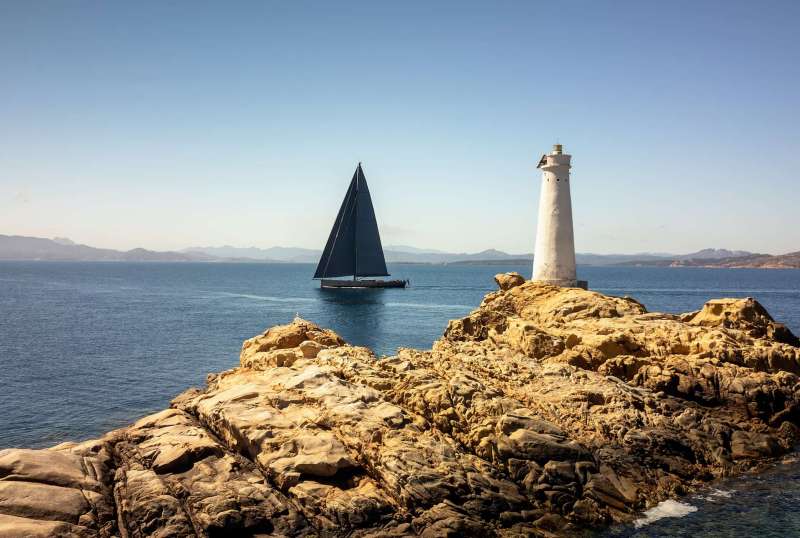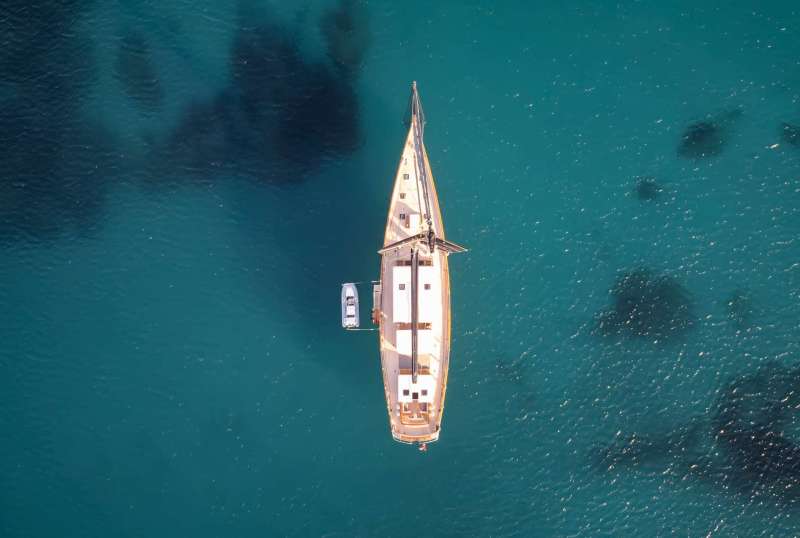 PERSEVERANCE
From €95,000/week
4 cabins
129 ft
Baltic
8 guests
Built: 2021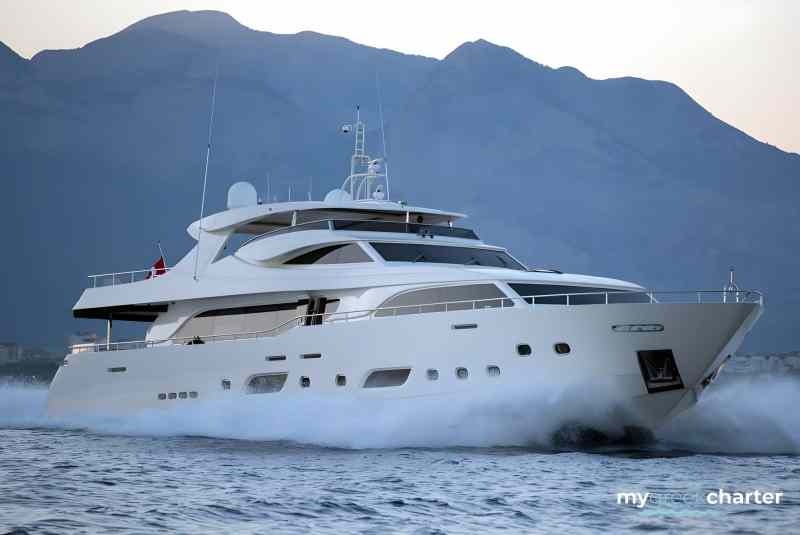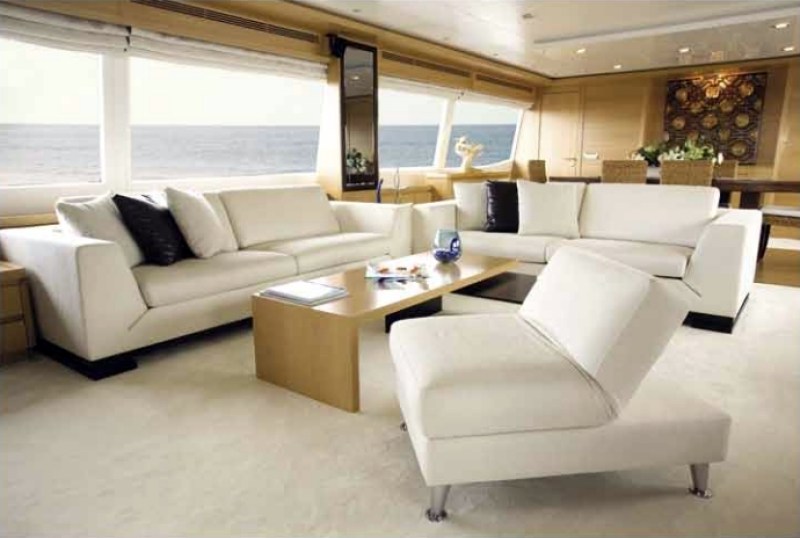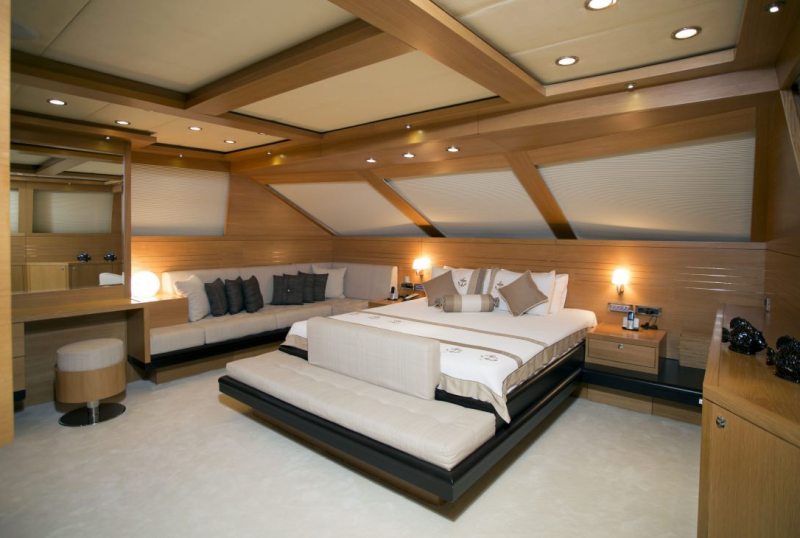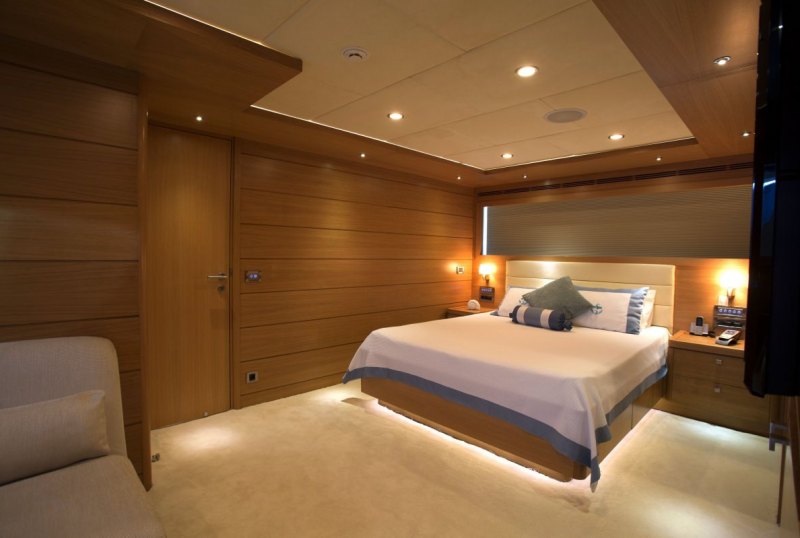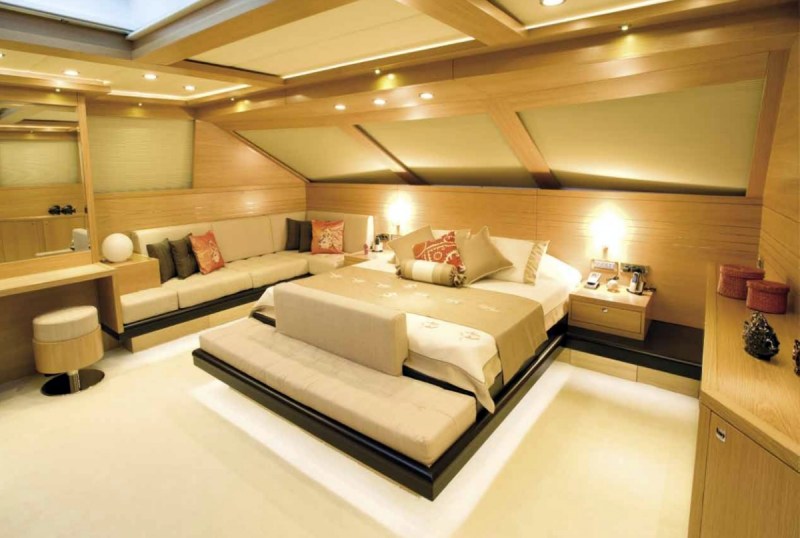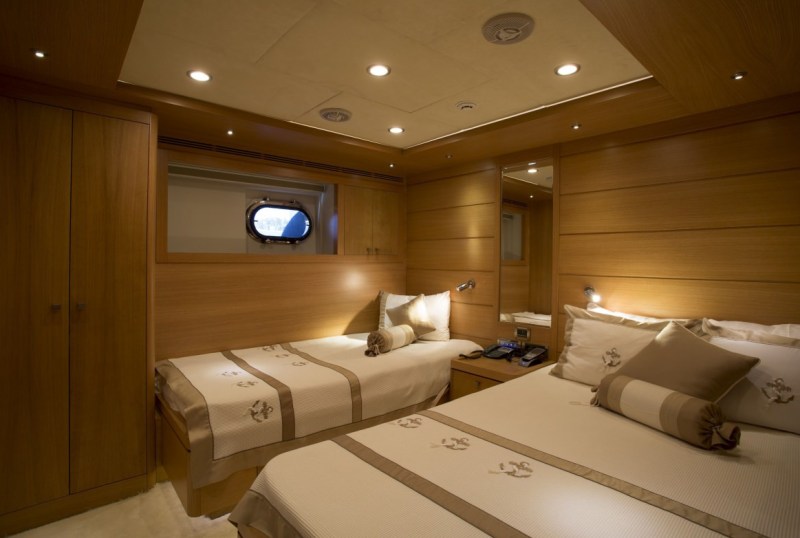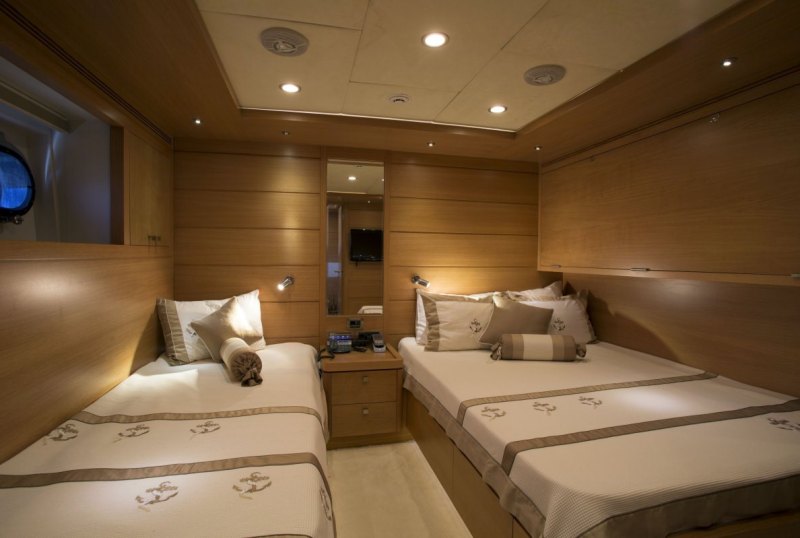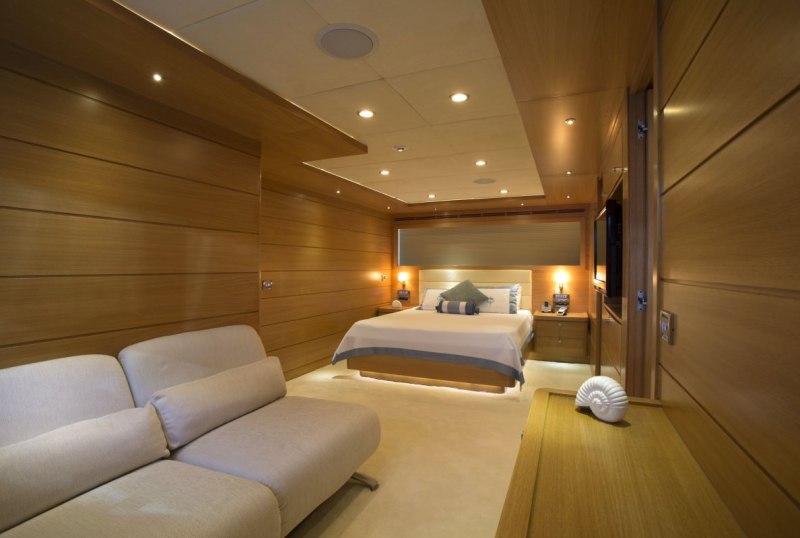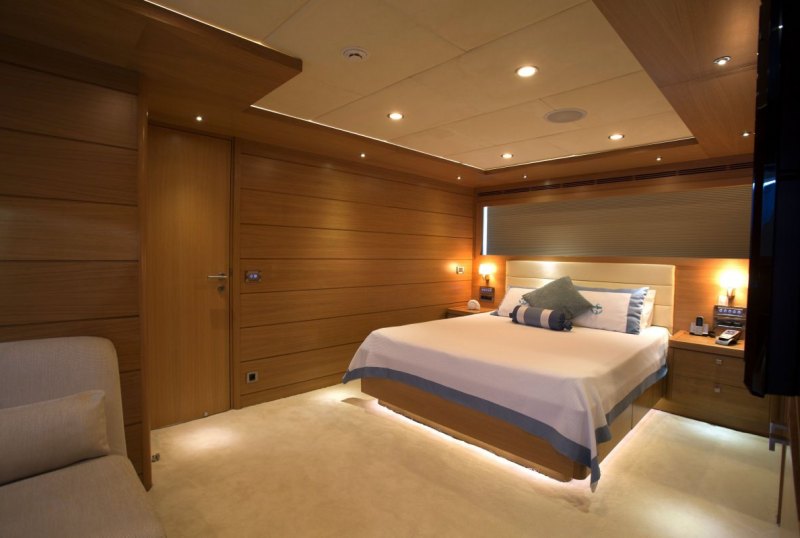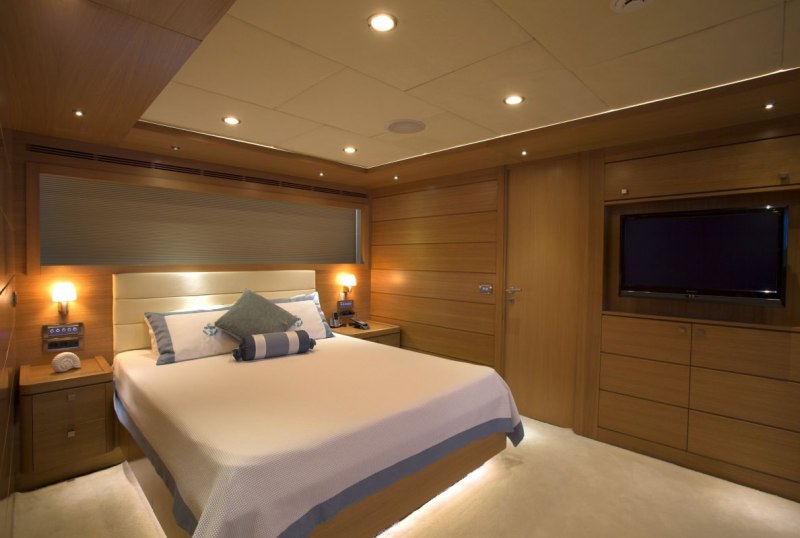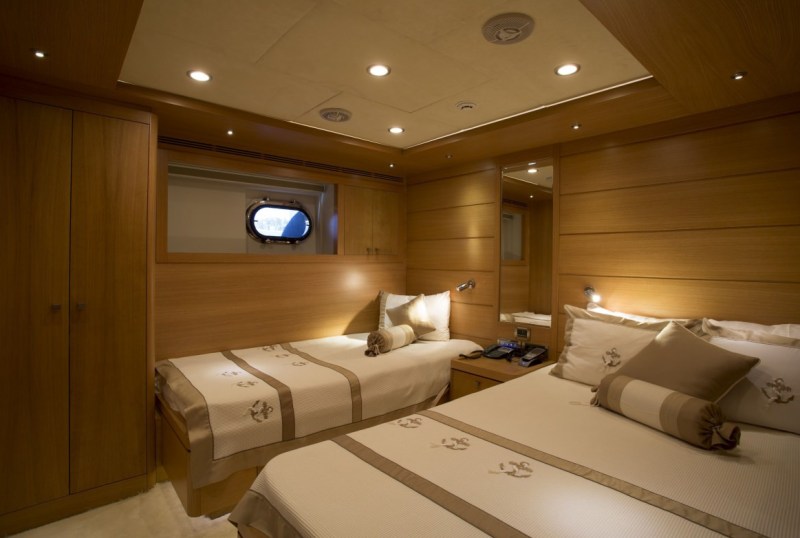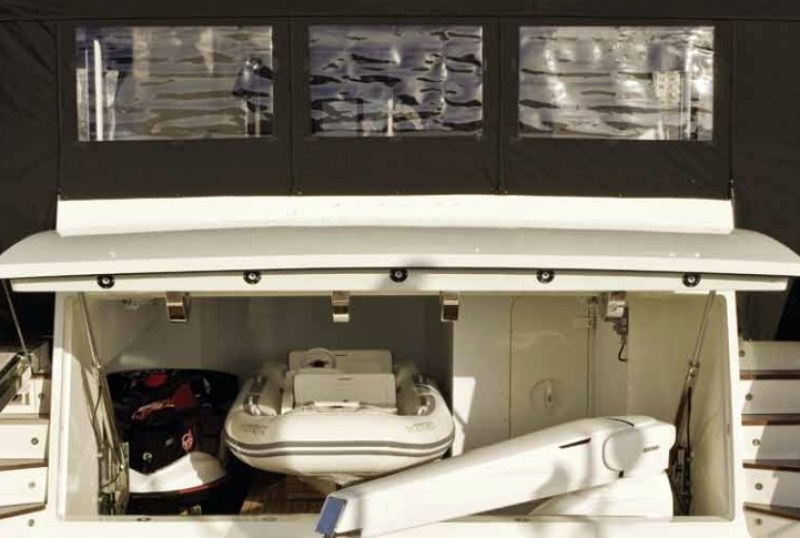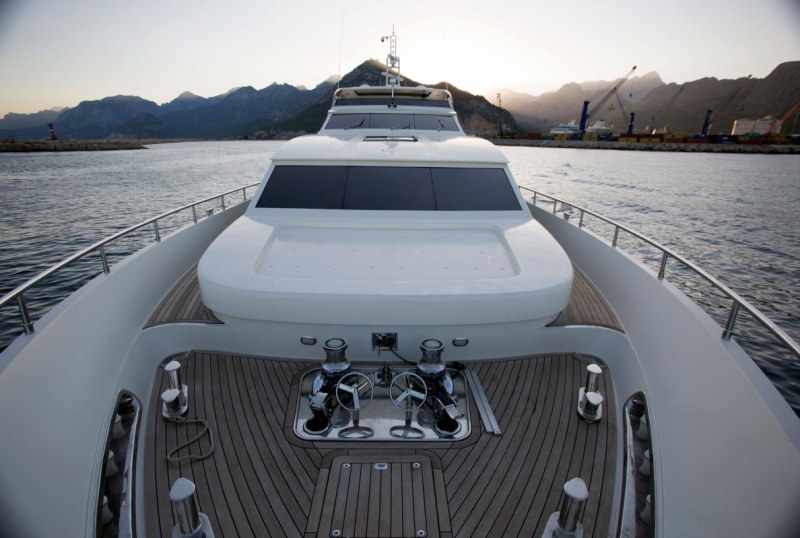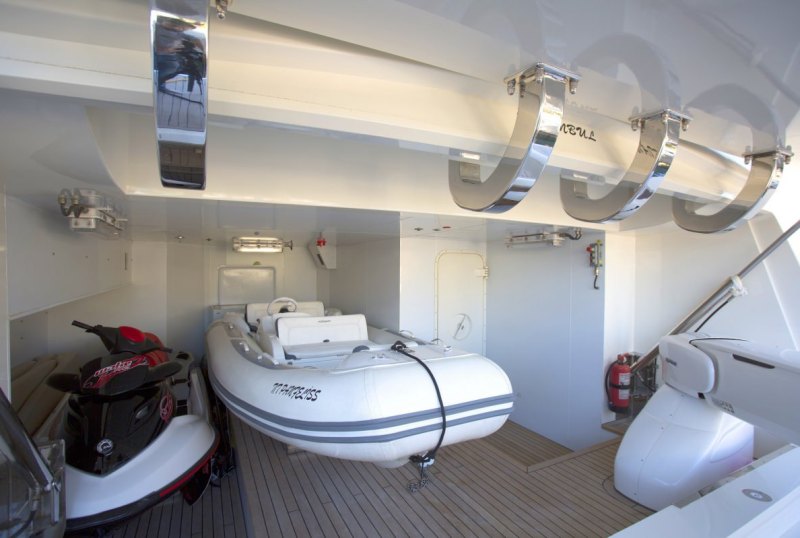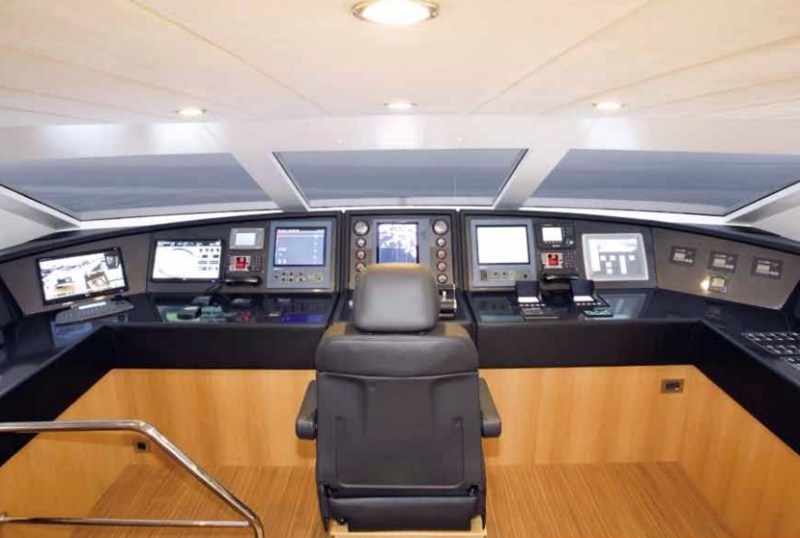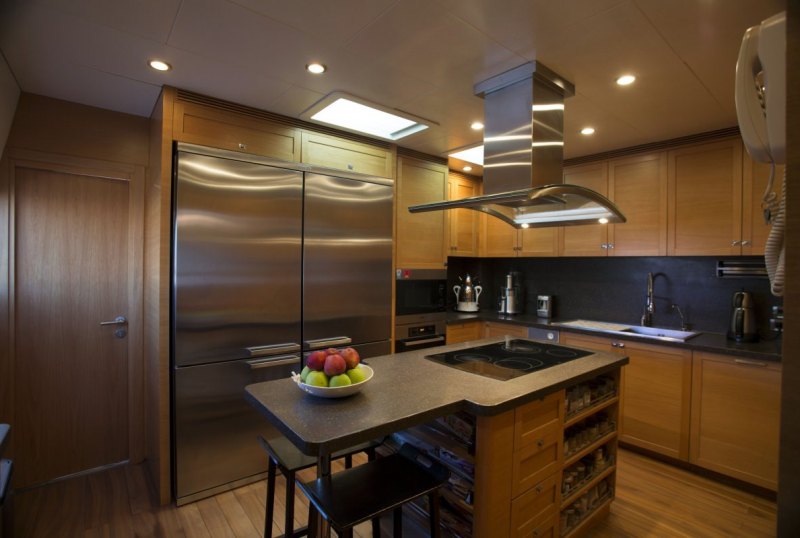 PANFELISS
From €95,000/week
5 cabins
129 ft
Mengi-Yay Tuzla
12 guests
Refit: 2015
600 Litres/Hr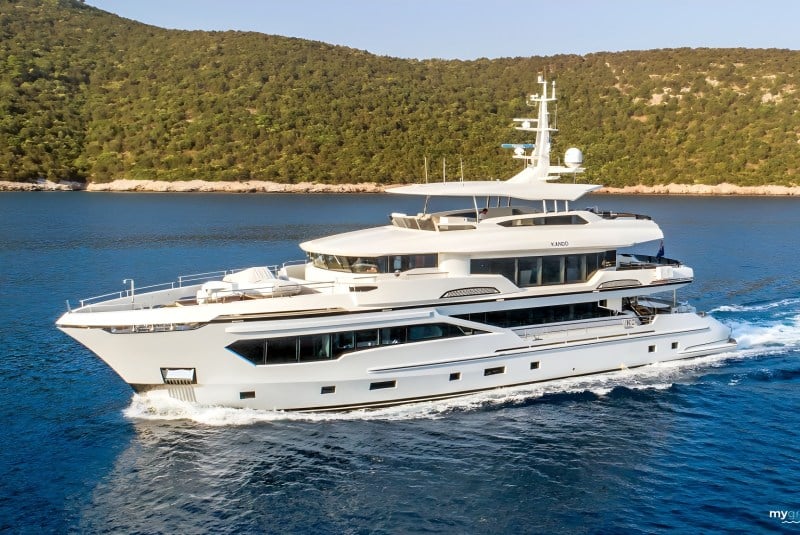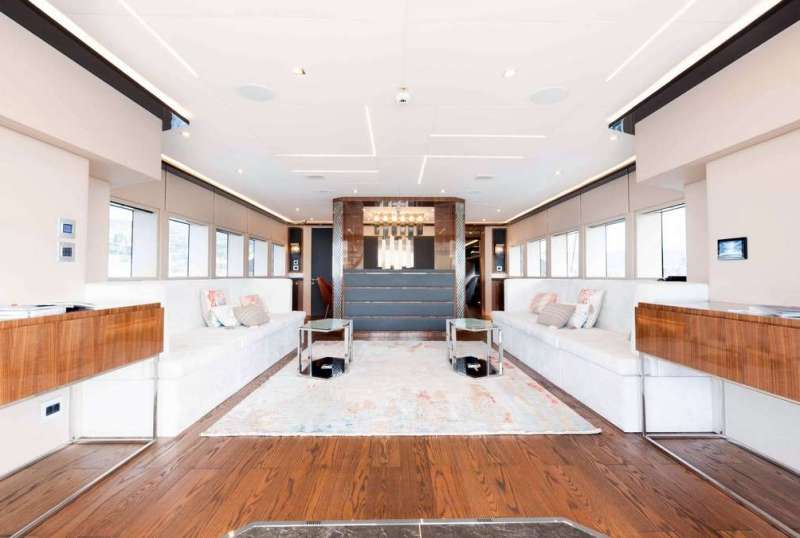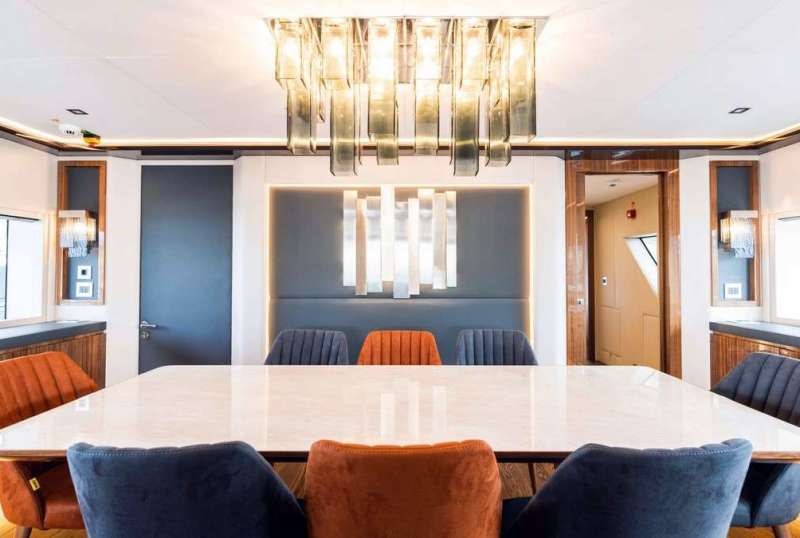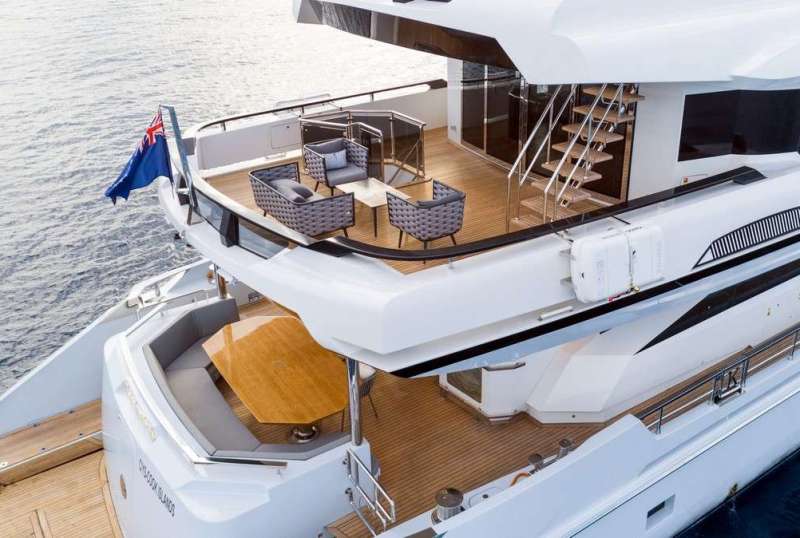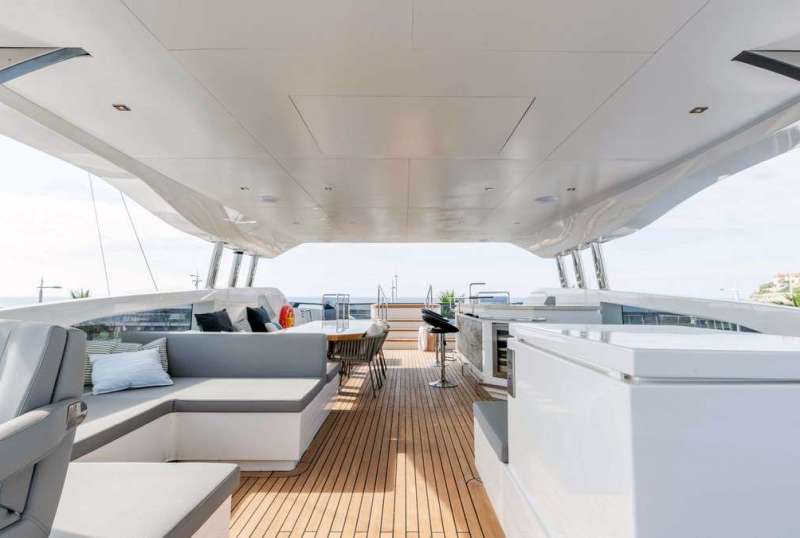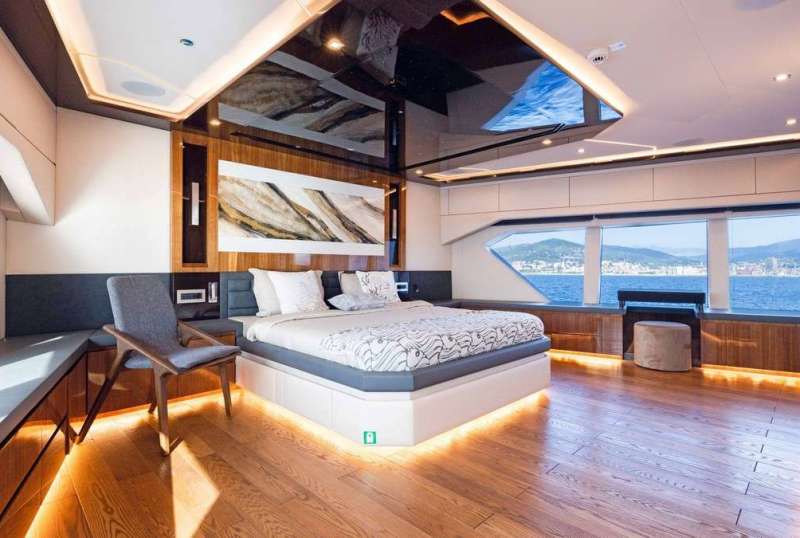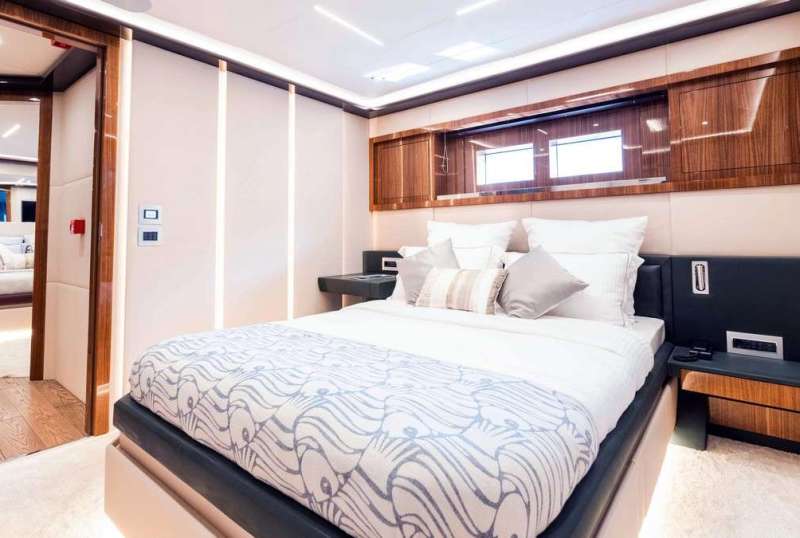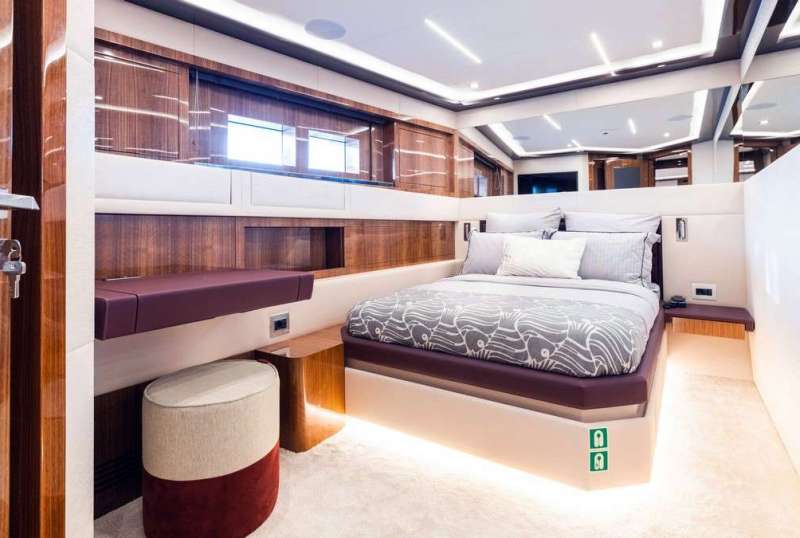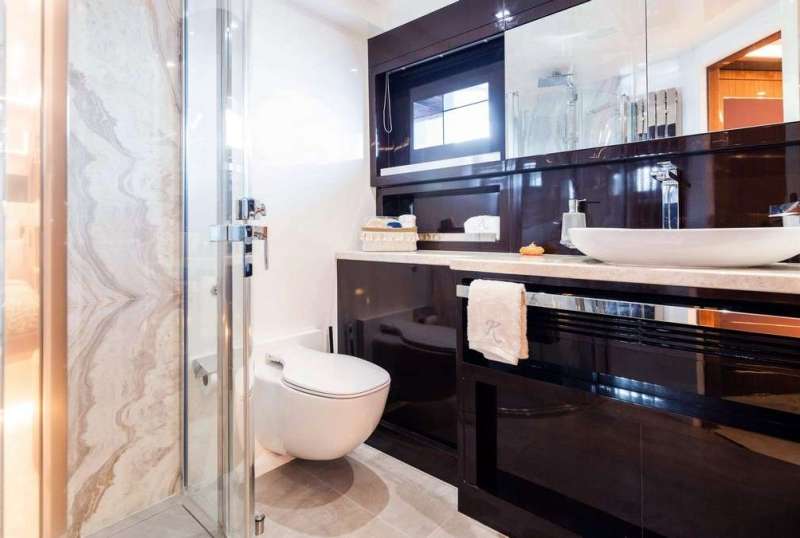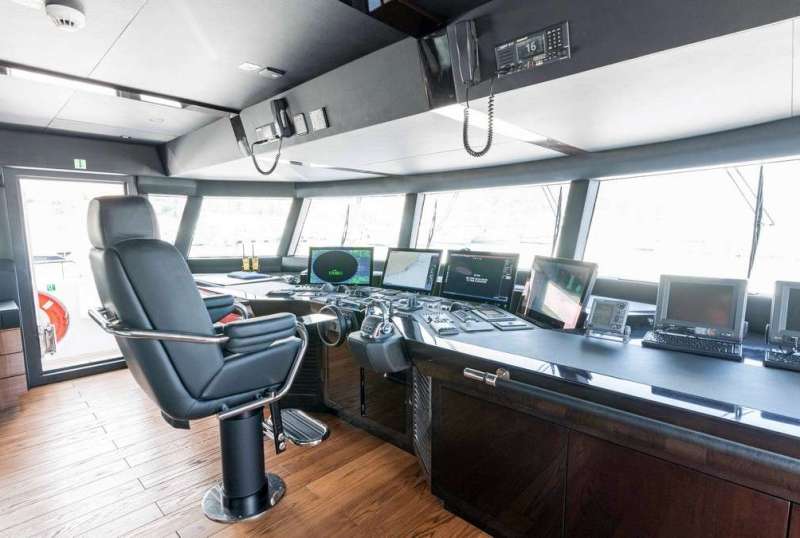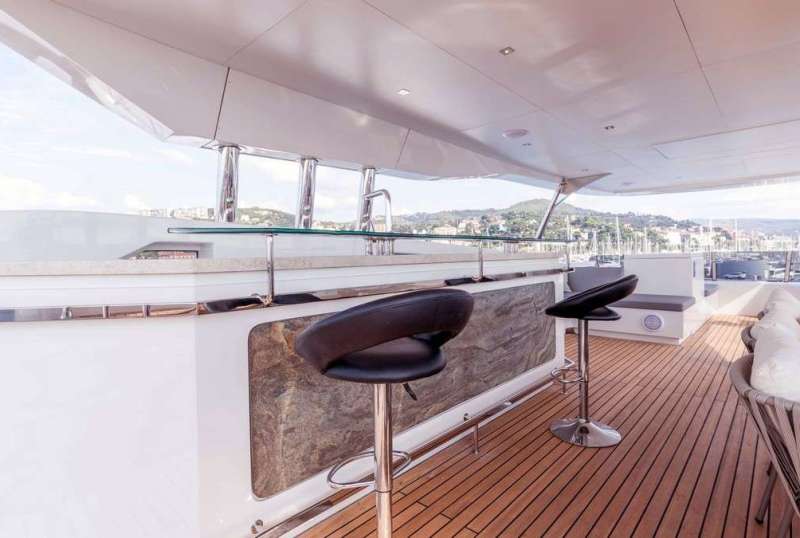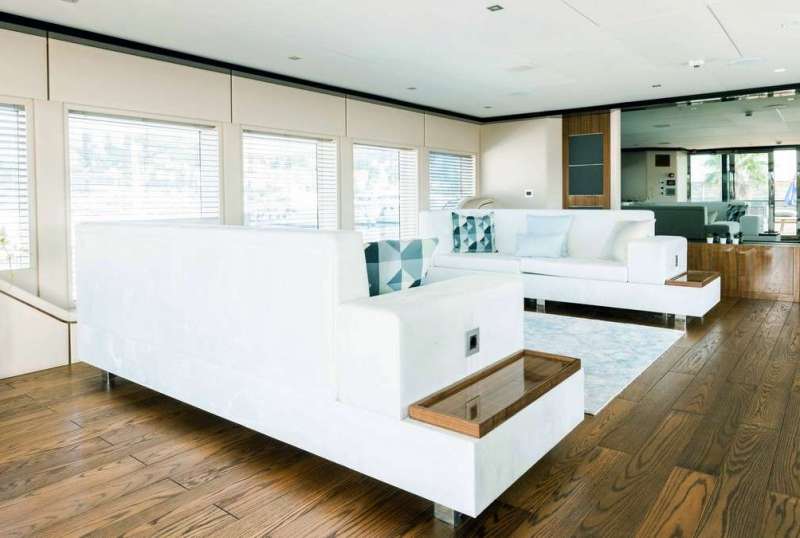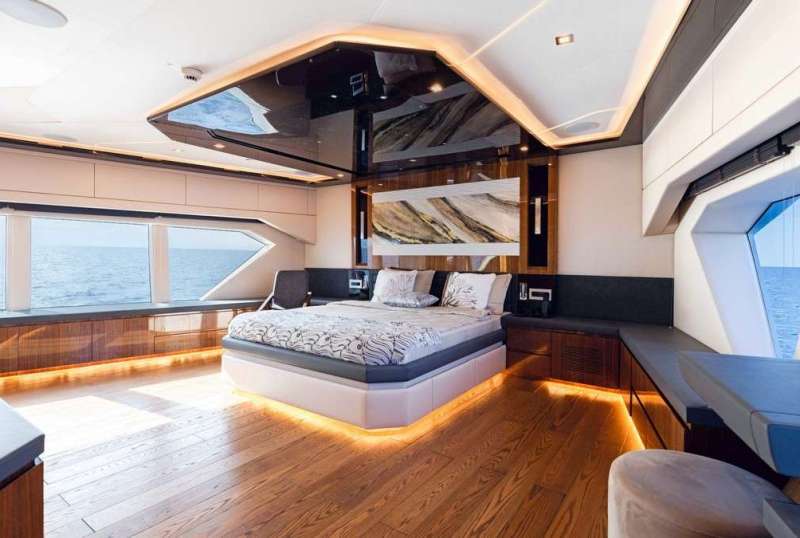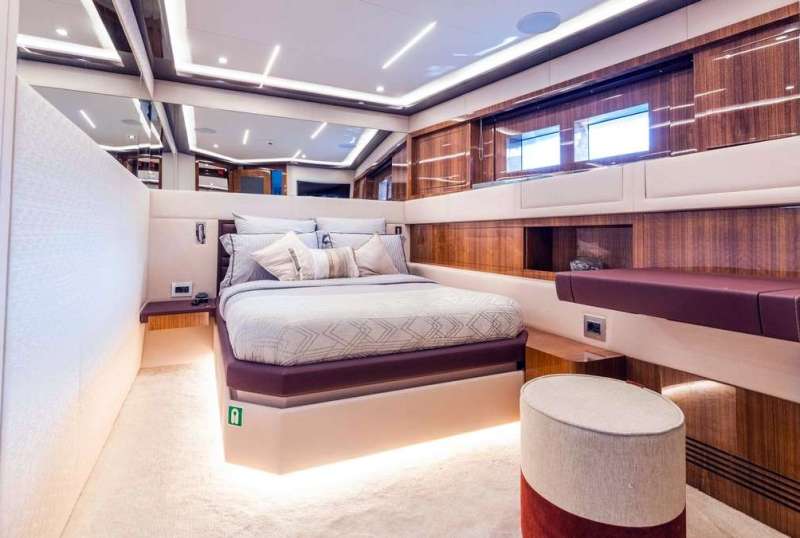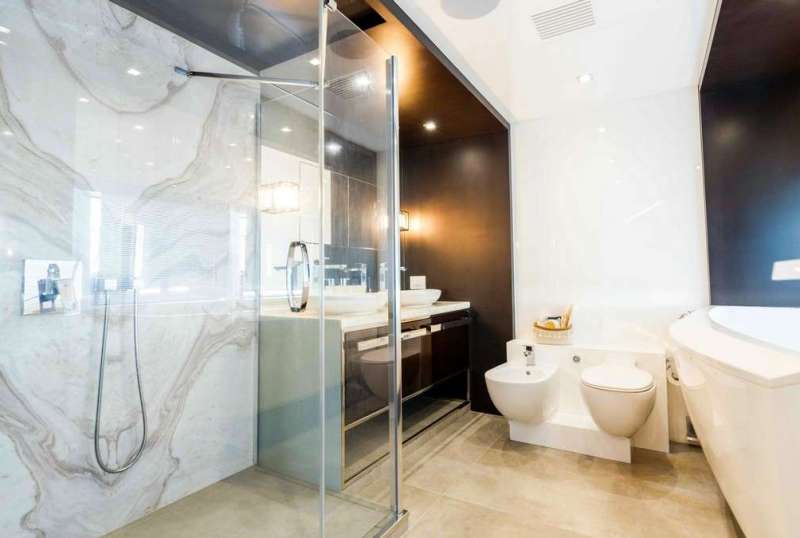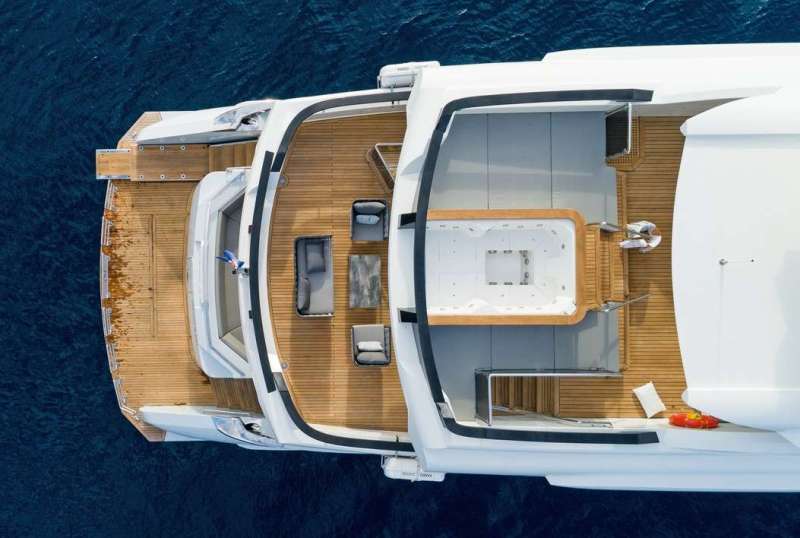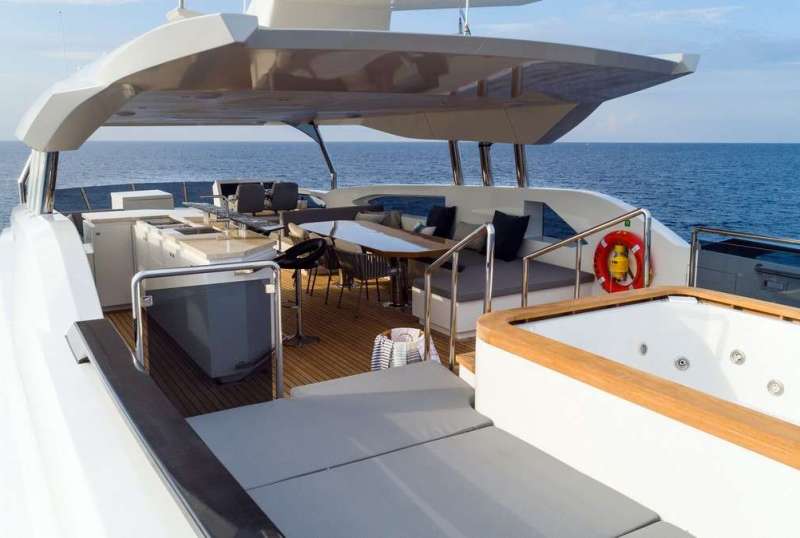 KANDO
From €95,000/week
5 cabins
111 ft
Custom Built Aluminum Cutter
10 guests
Built: 2020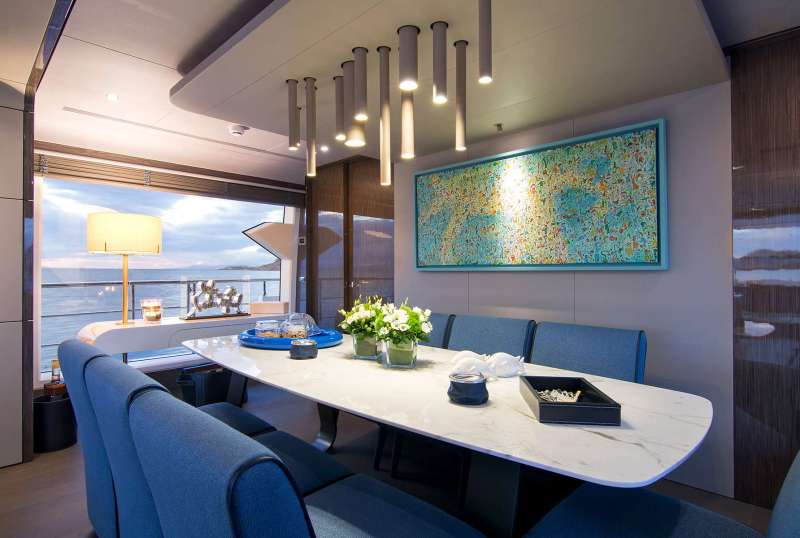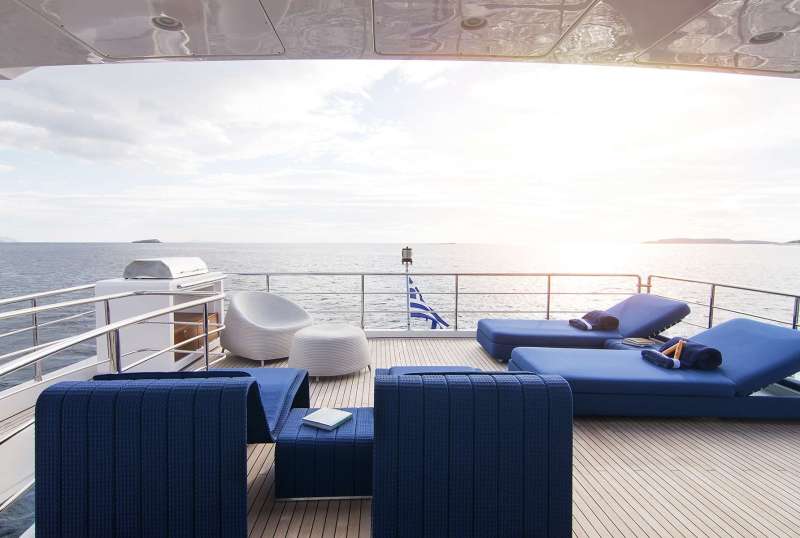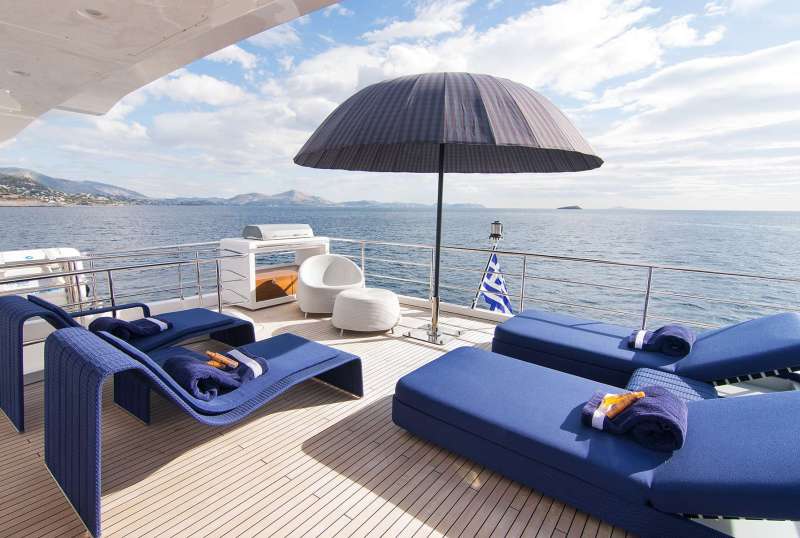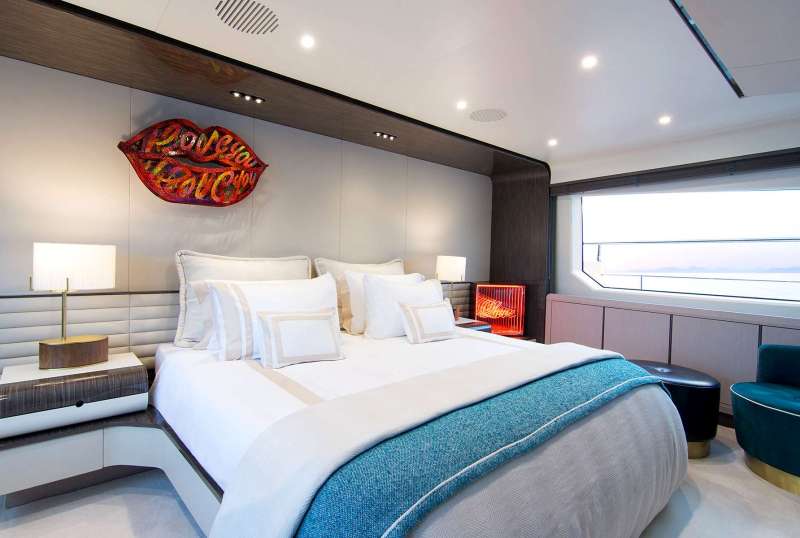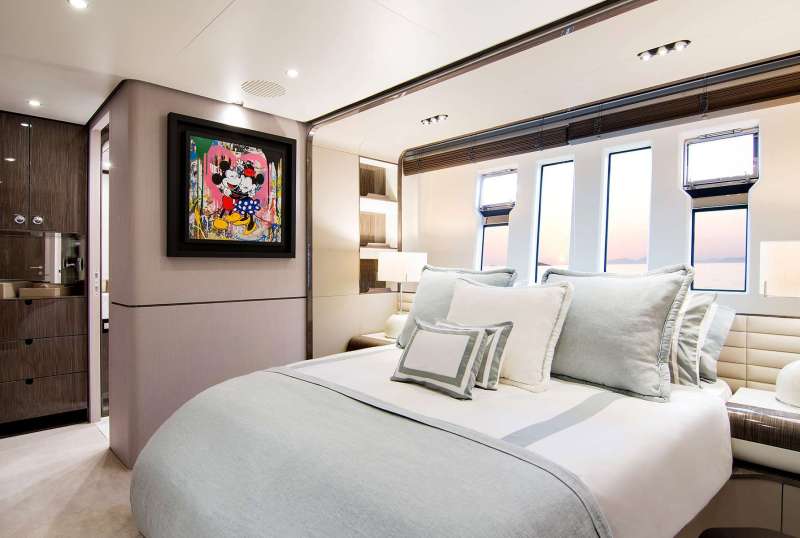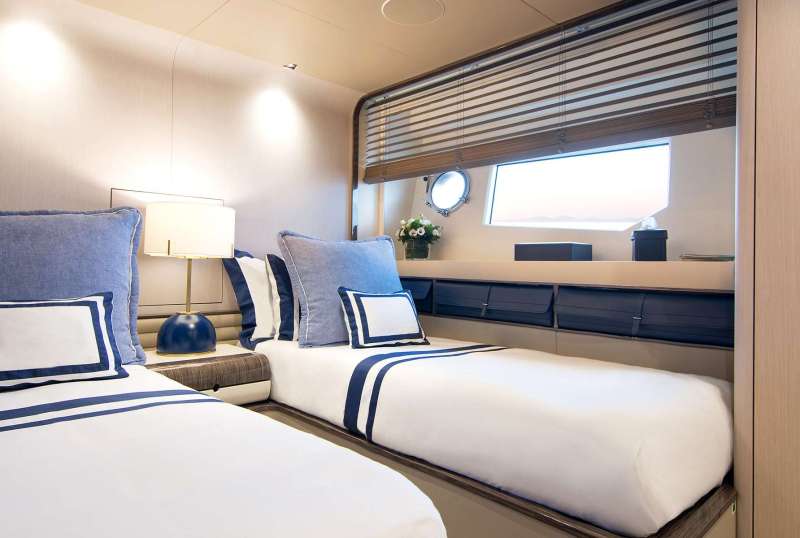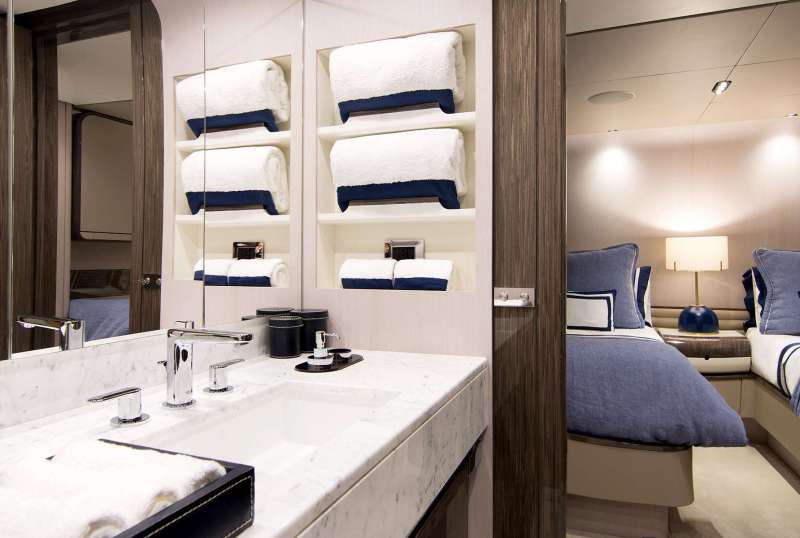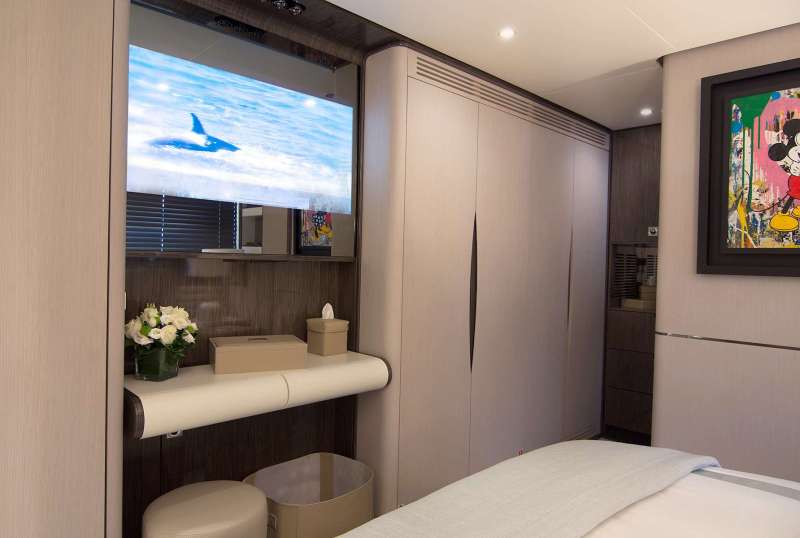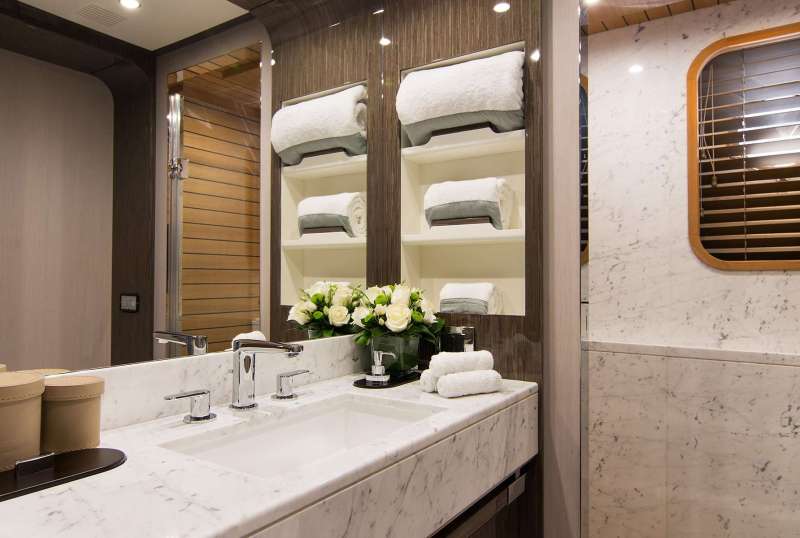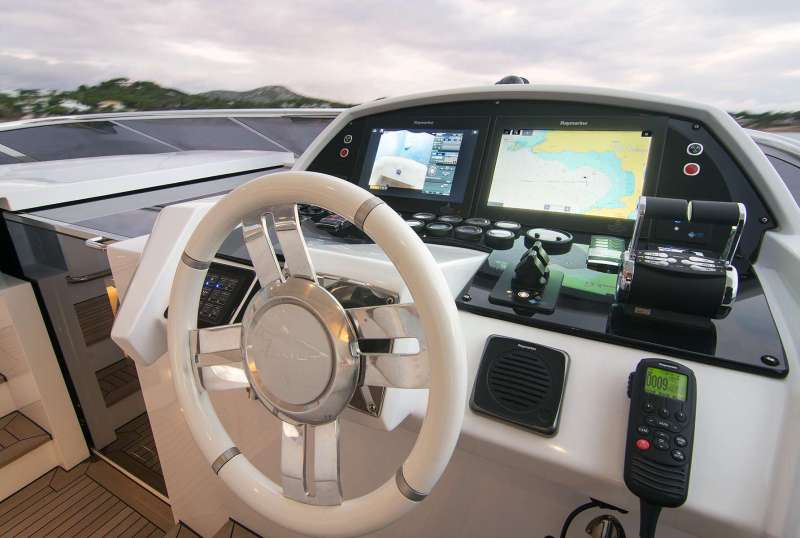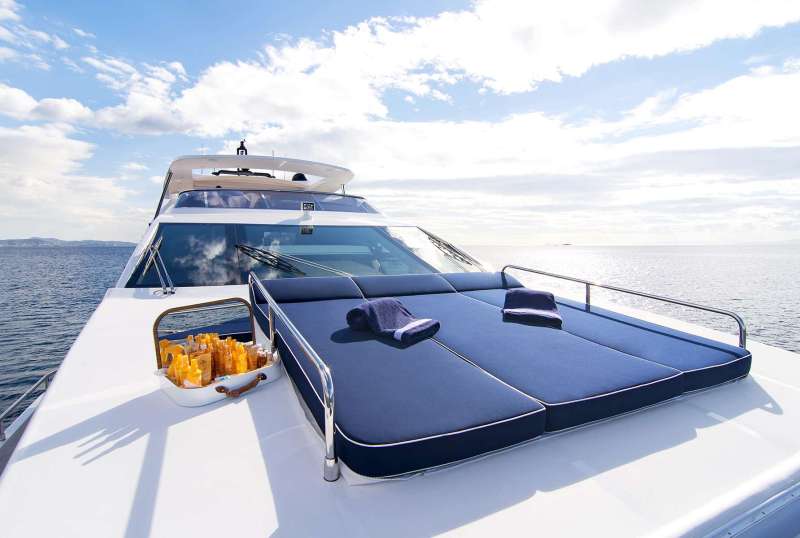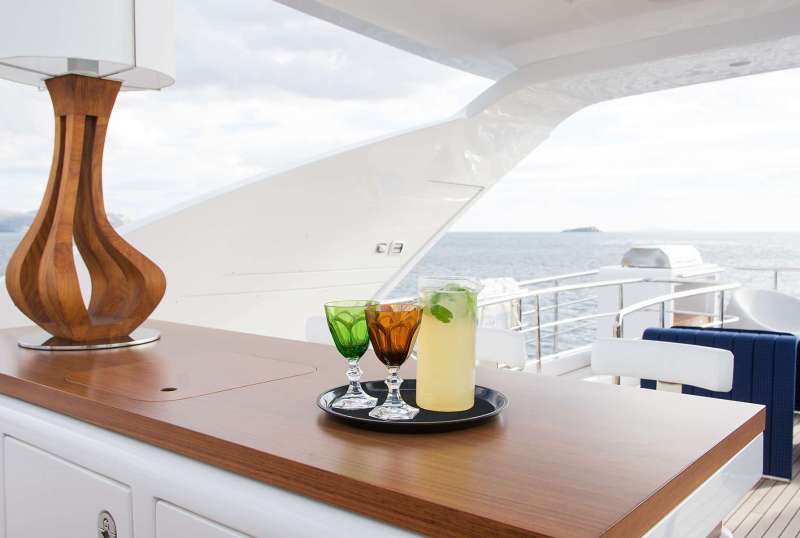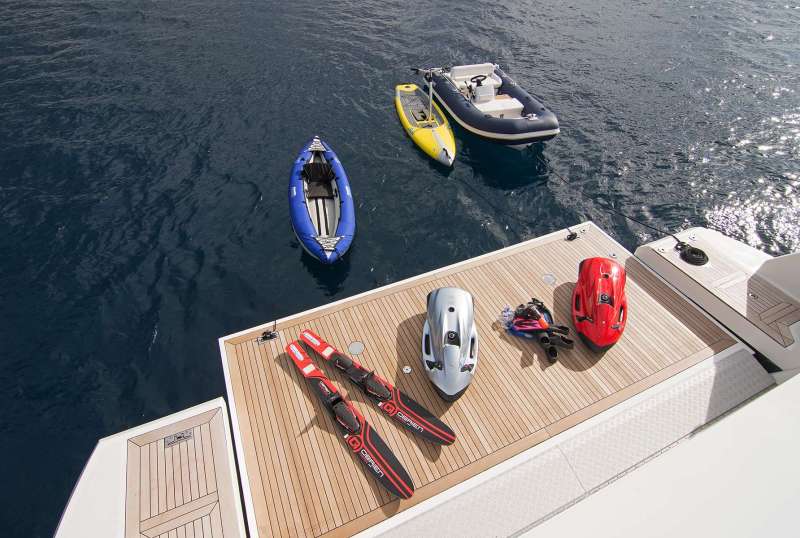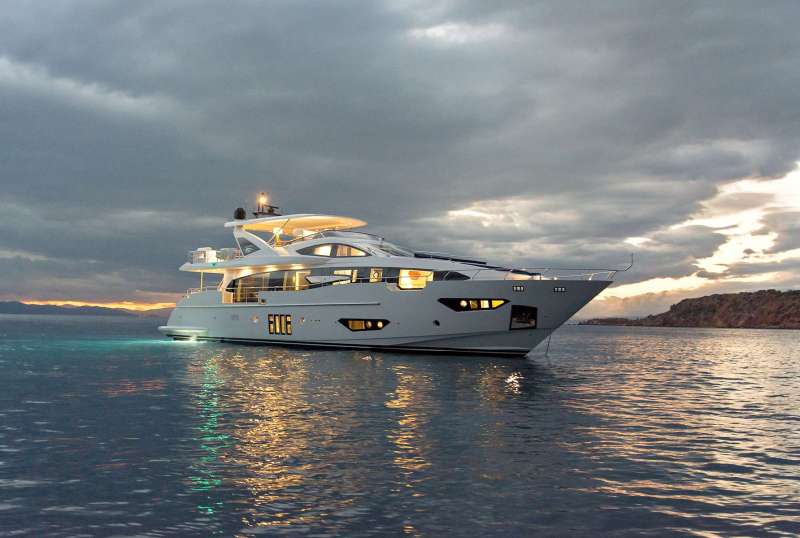 MEMORIES TOO
From €92,000/week
5 cabins
95 ft
Azimut
12 guests
Refit: -
450 Litres/Hr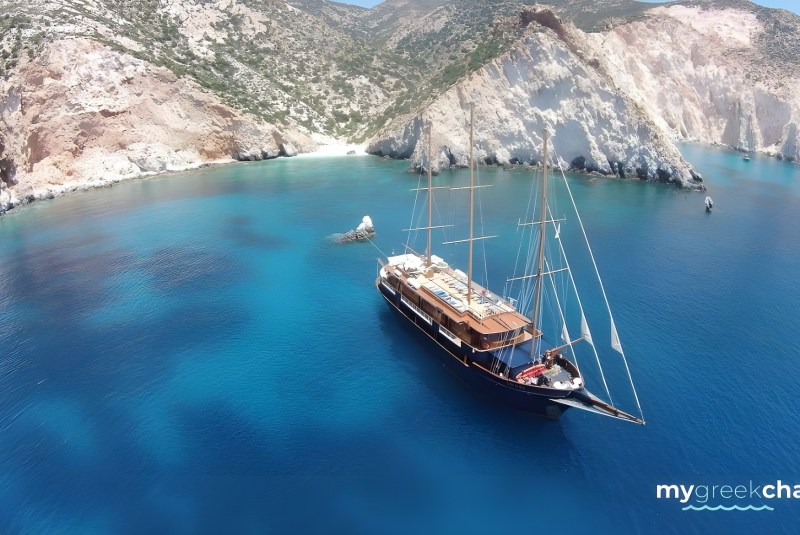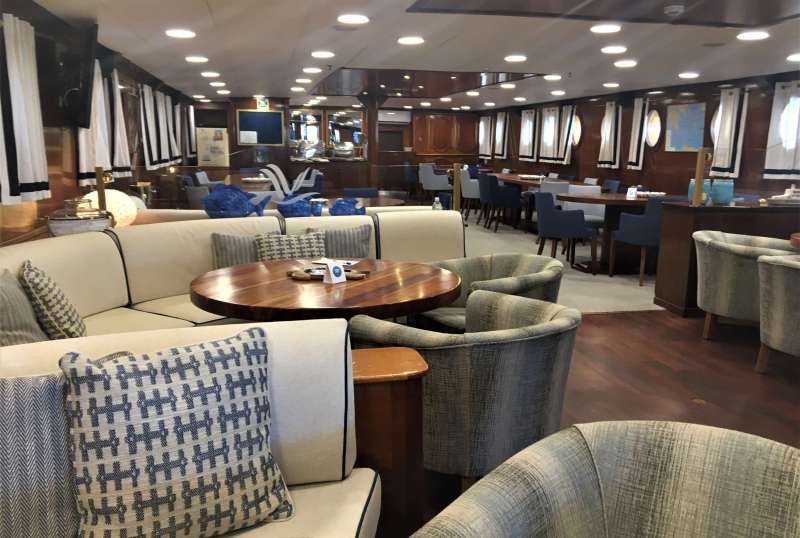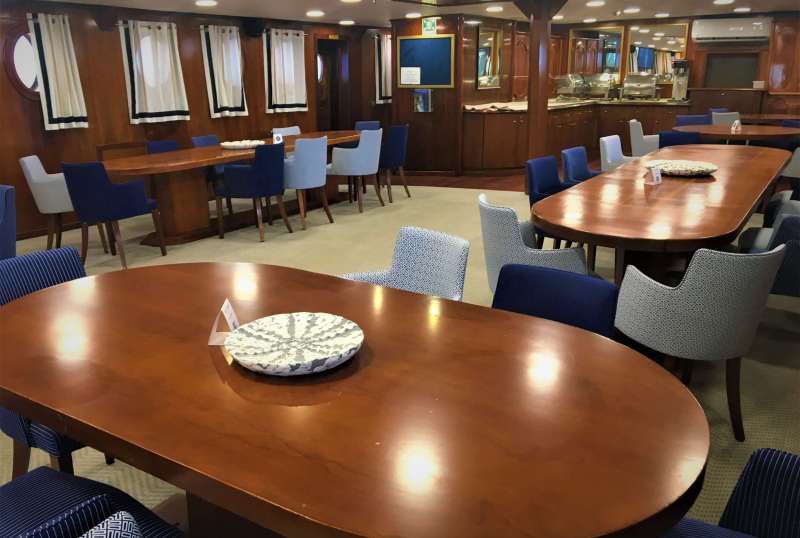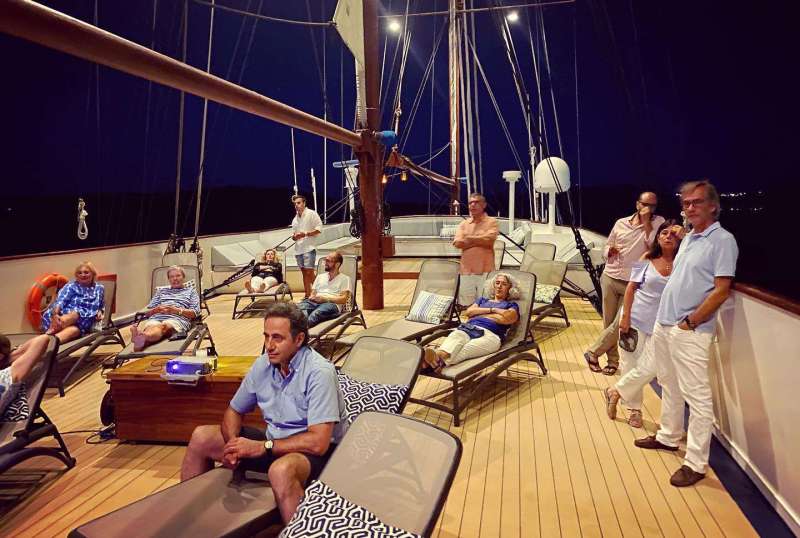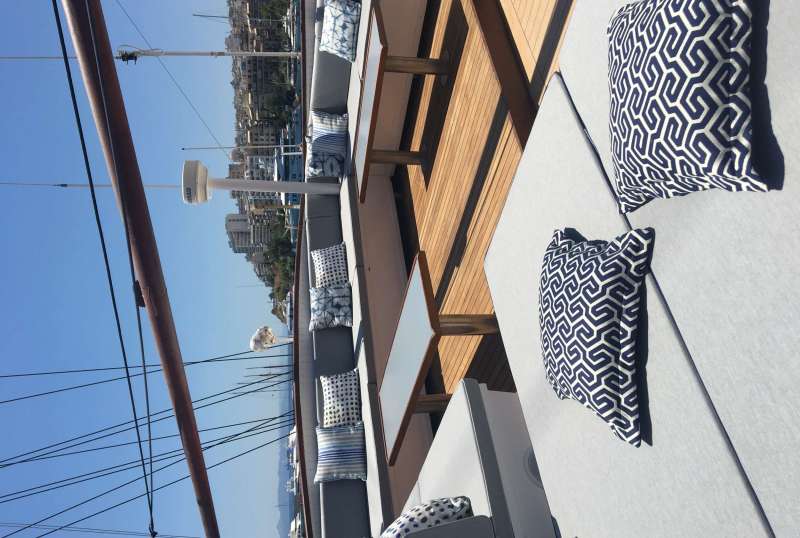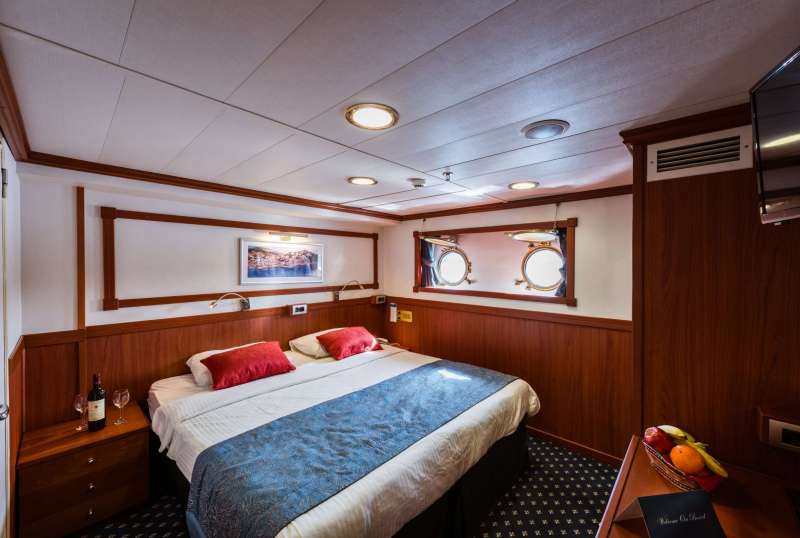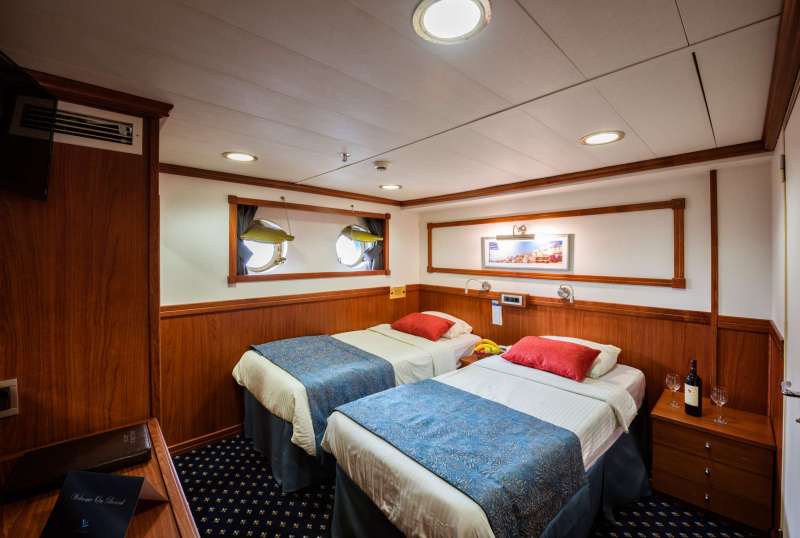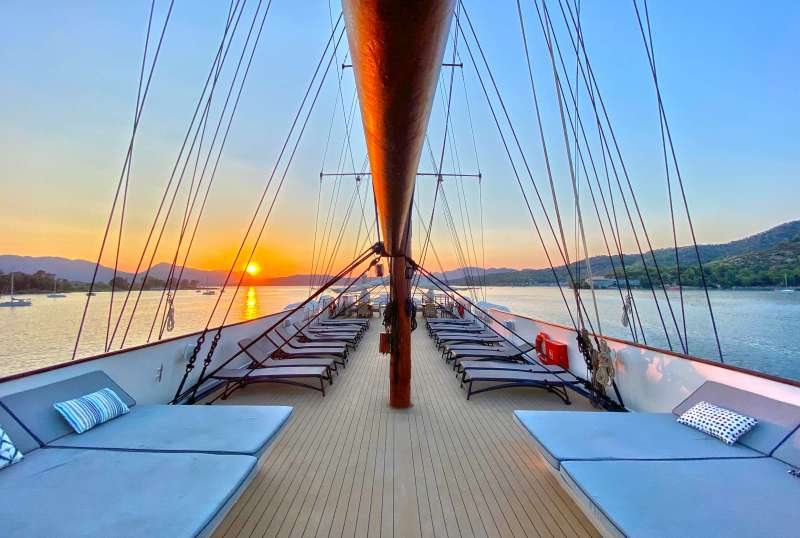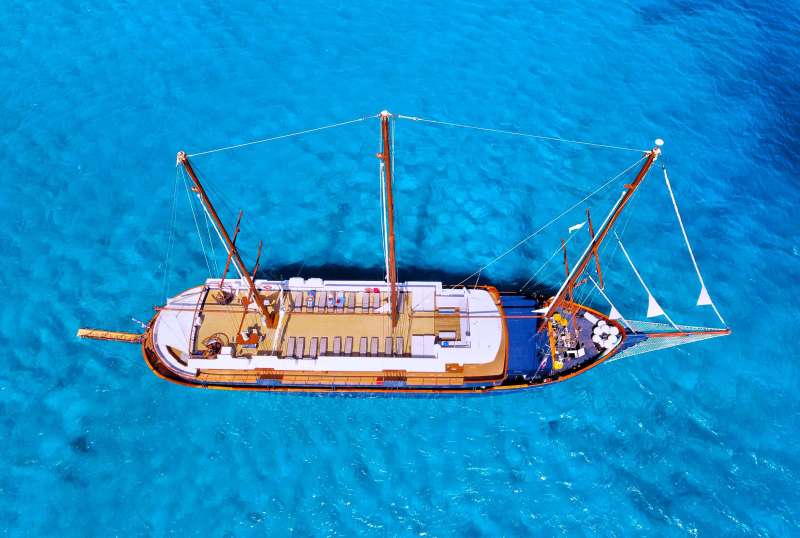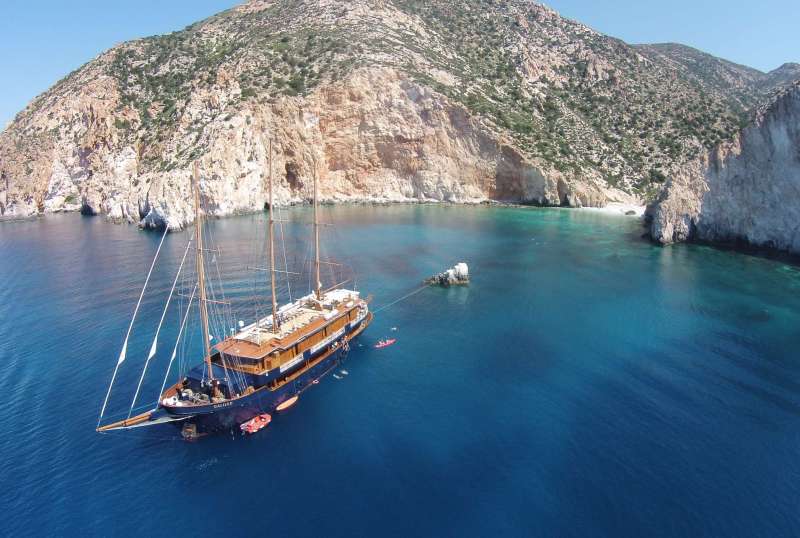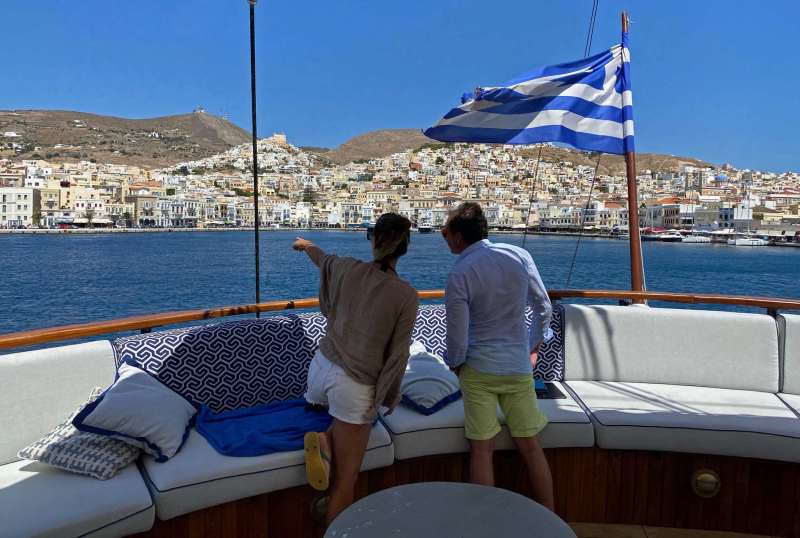 Galileo
From €92,000/week
10+ cabins
157 ft
Custom
49 guests
Refit: 2020