Greece Sailing Charter
Greece is the craddle of sailing. There is a number of famous named winds, that make a sailing charter in Greece interesting. The peak season is in July and August, when the famed Meltemi starts in the early afternoon (usually 4-5 Beaufort) and dies out at sunset.
Outside of this period, the winds are much friendlier and still stable. The season starts as soon as March and November sailing charters are not unusual in Greece. Some sailors tend to prefer less people. Sailing to Santorini in March-May is an especially good idea.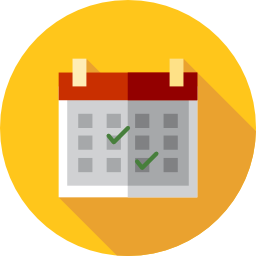 40%
reserved
Yachts in Greece for Summer 2023 are 40% reserved. If you are considering a charter in this time period, inquire now!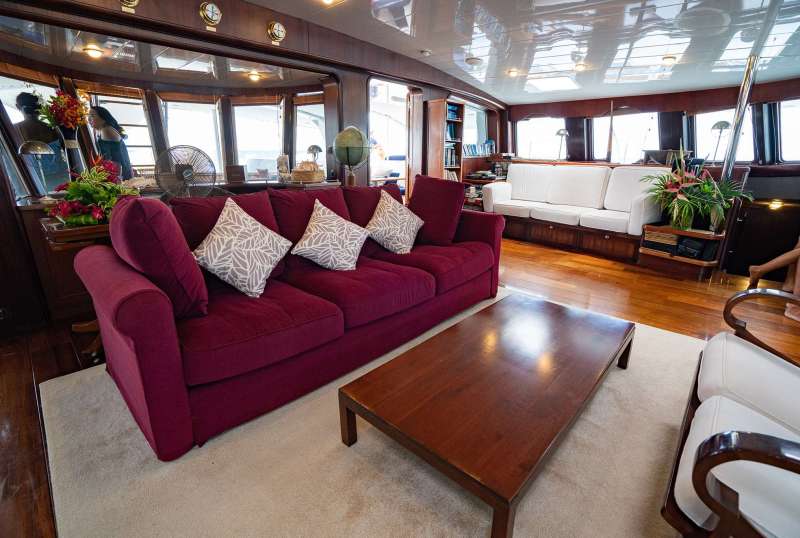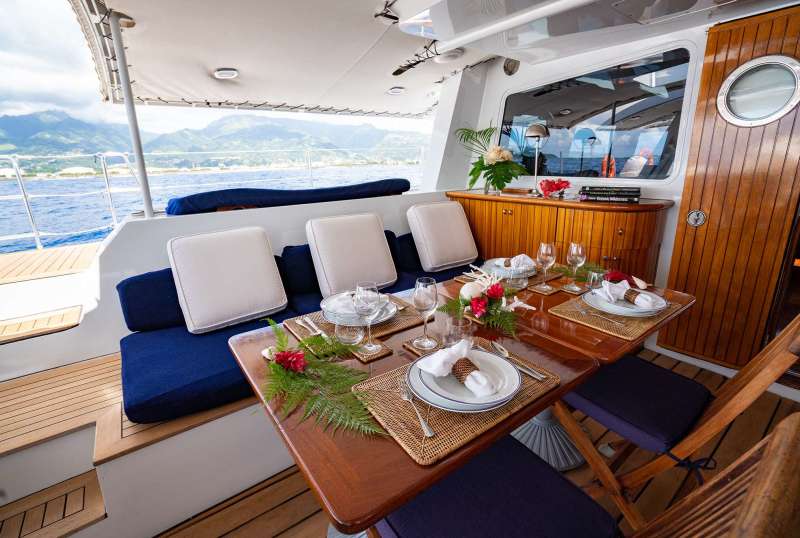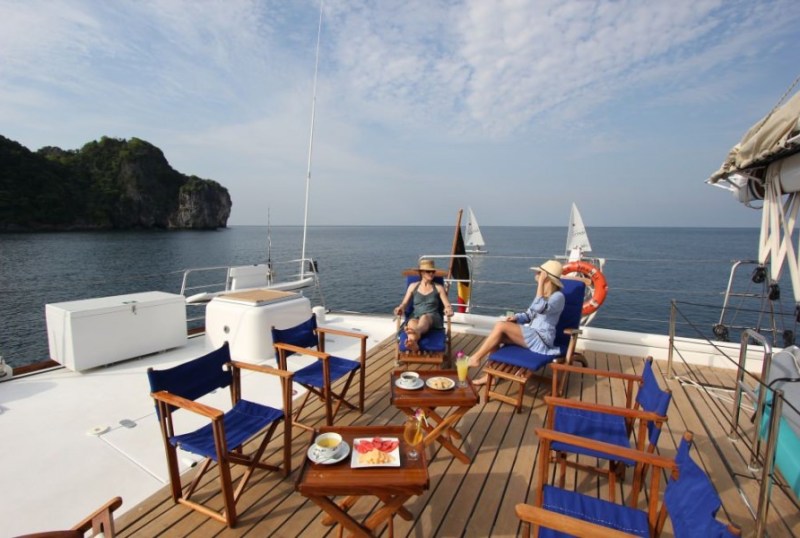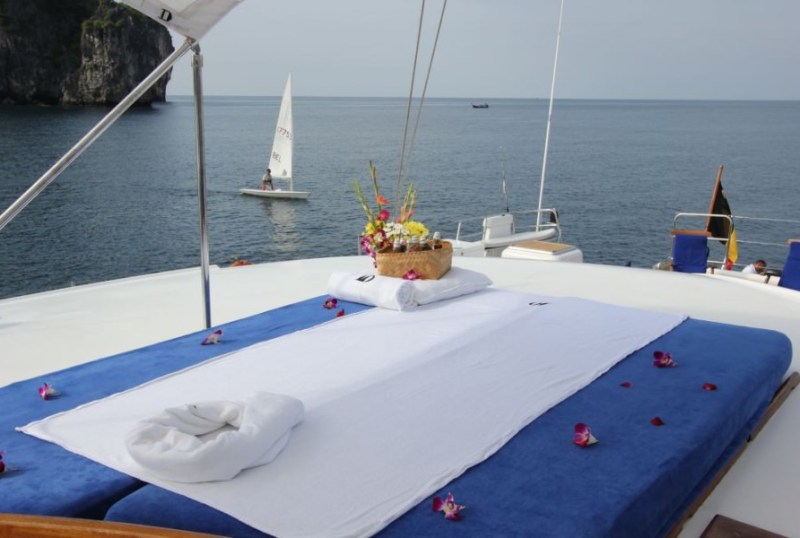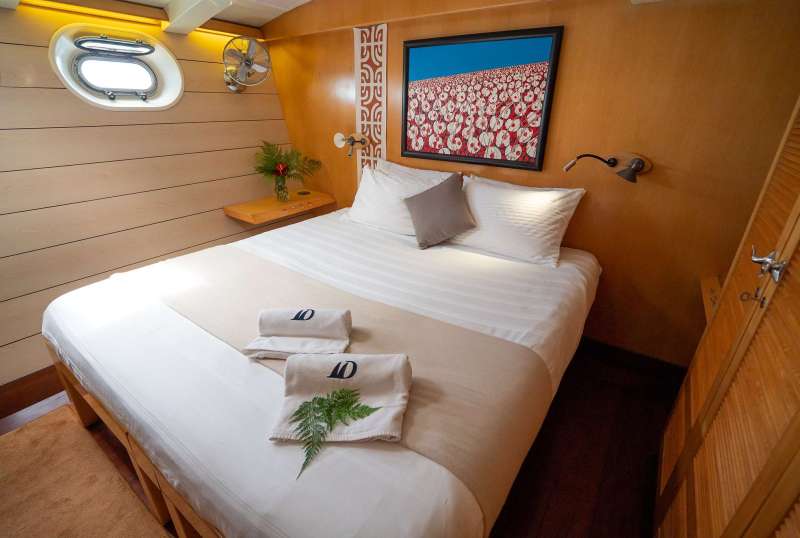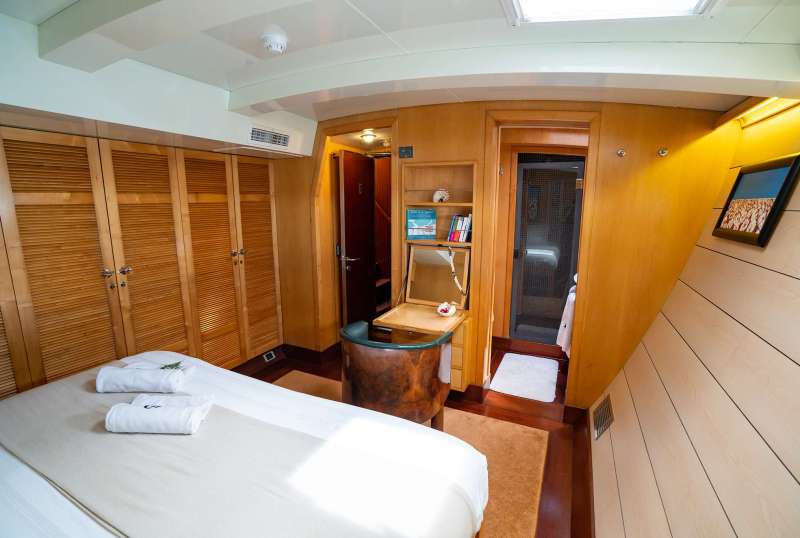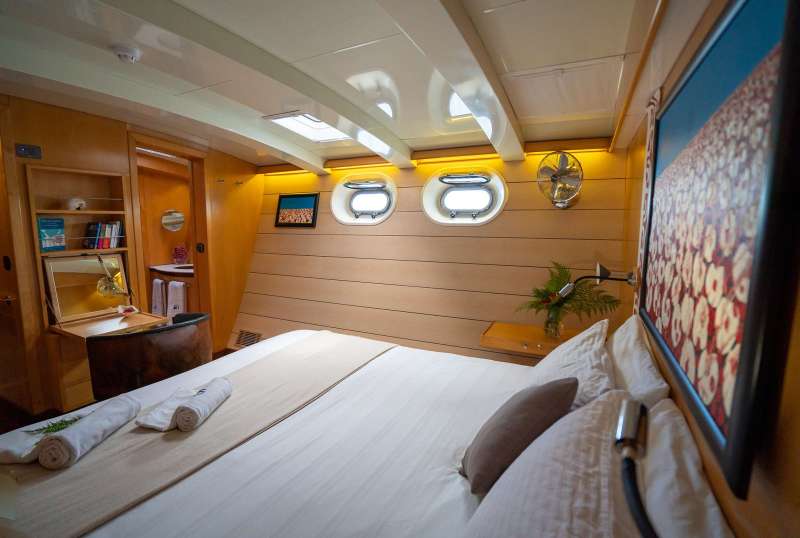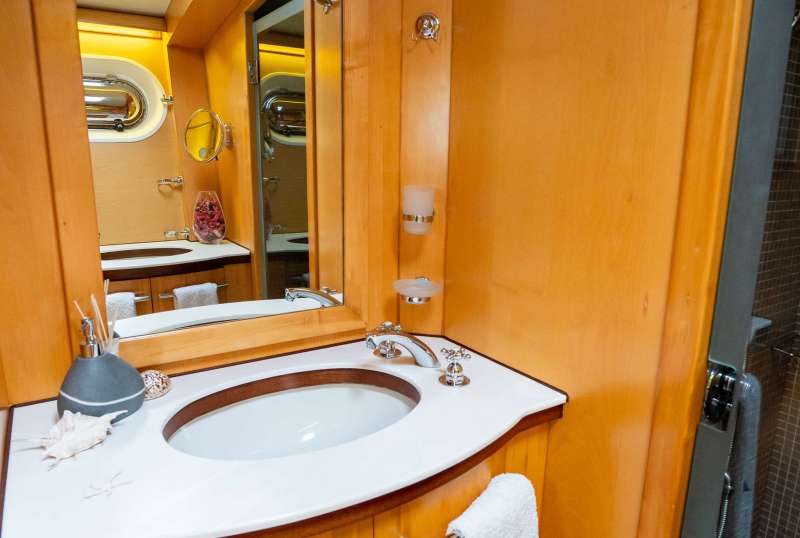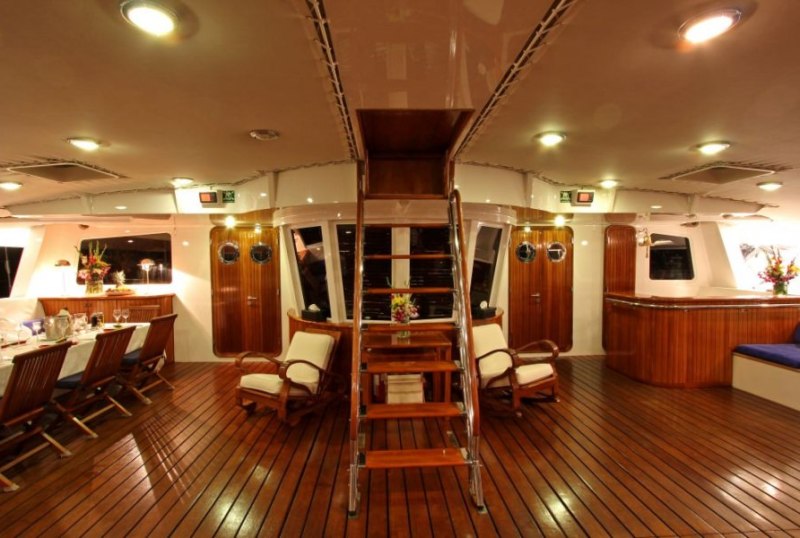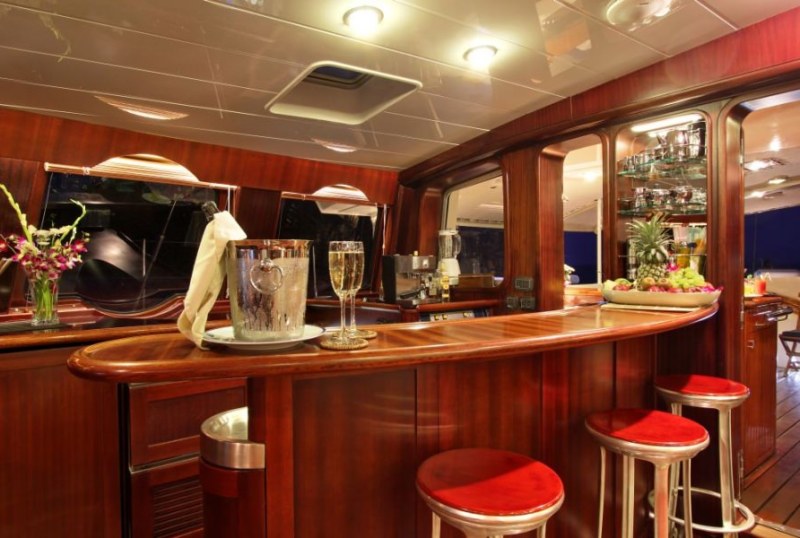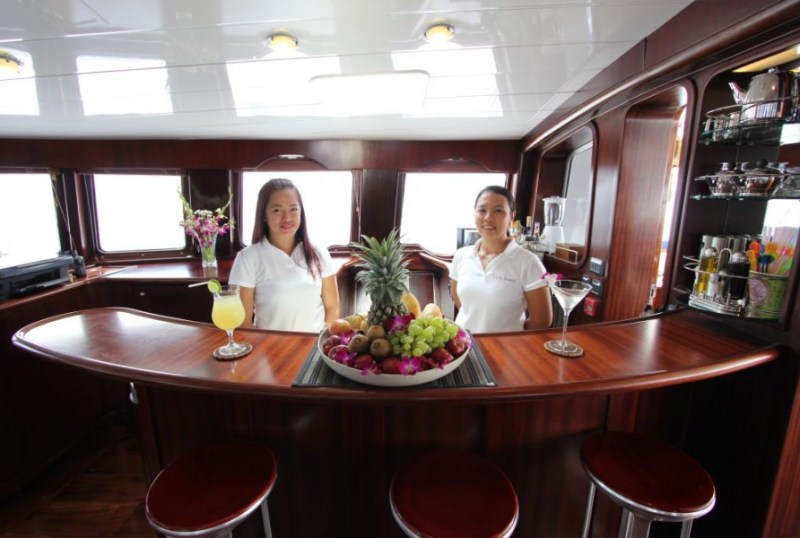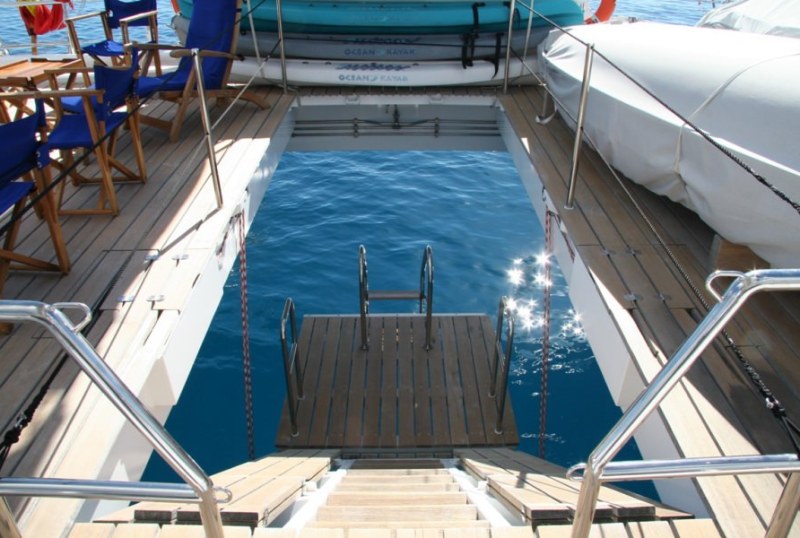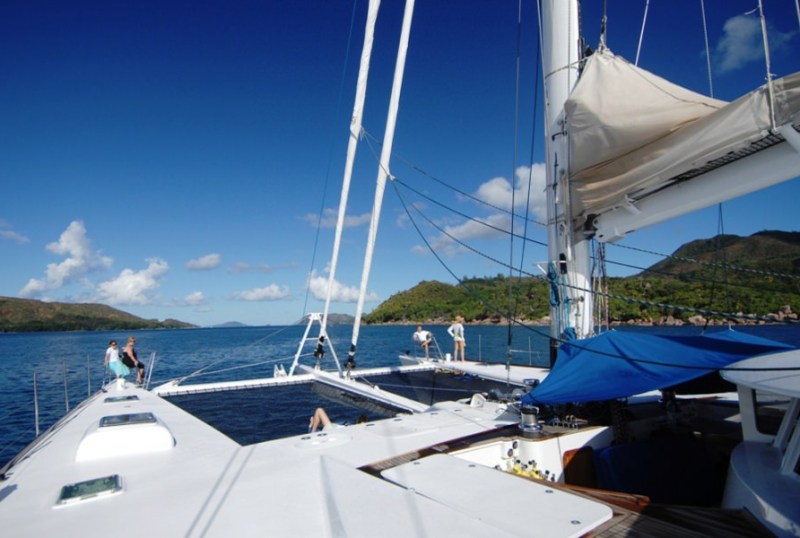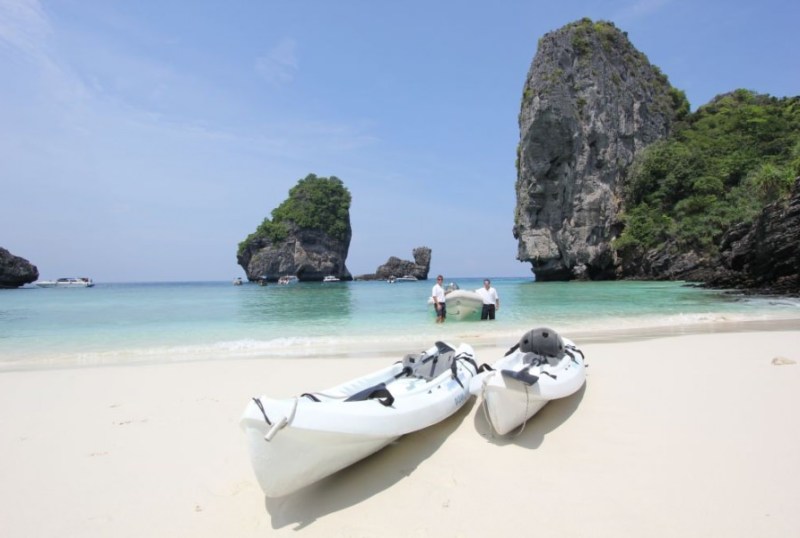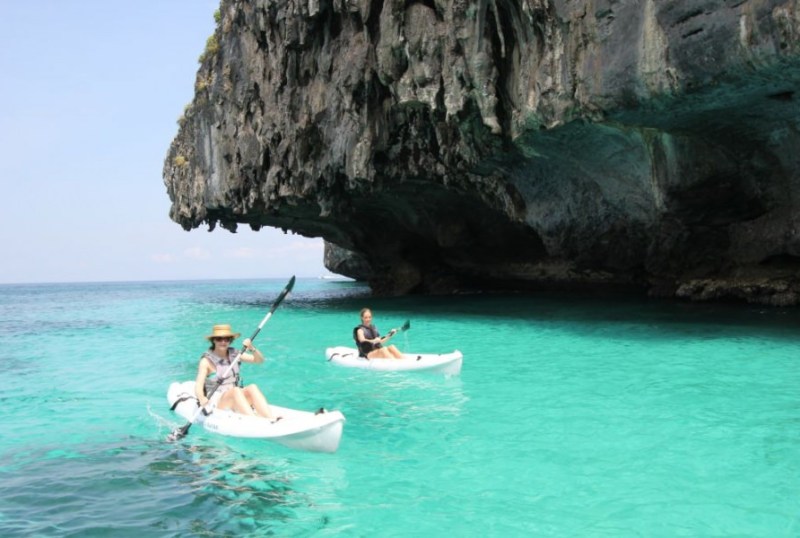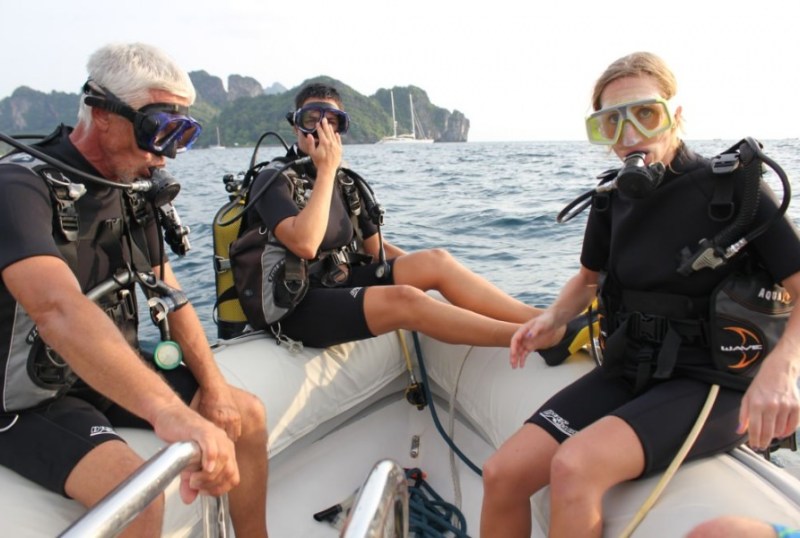 DOUCE FRANCE
From €99,500/week
6 cabins
138 ft
ALU MARINE
12 guests
Refit: 2009 & 2016
60 Litres/Hr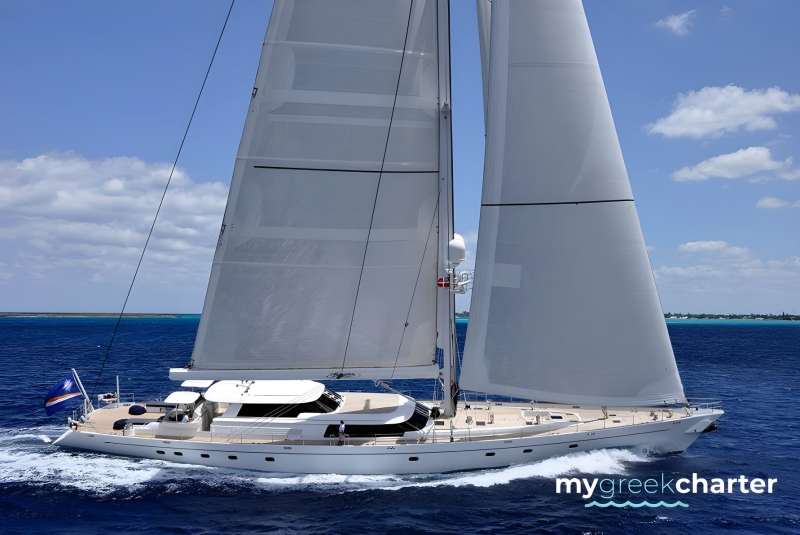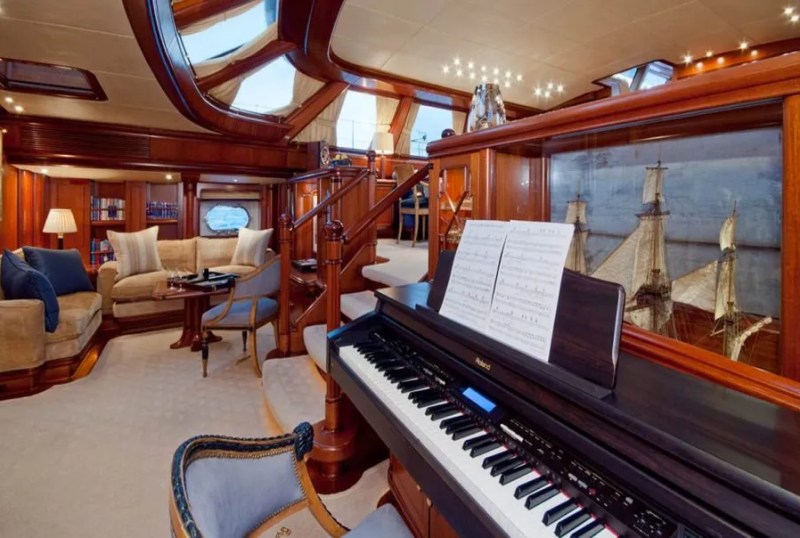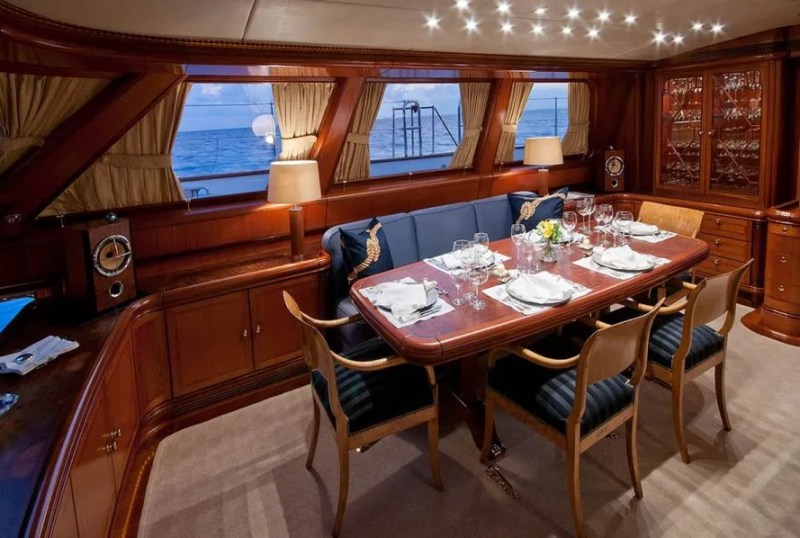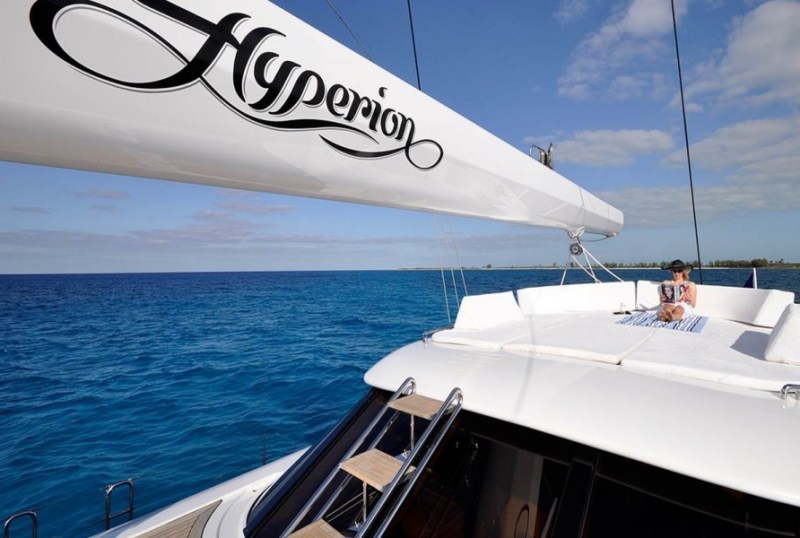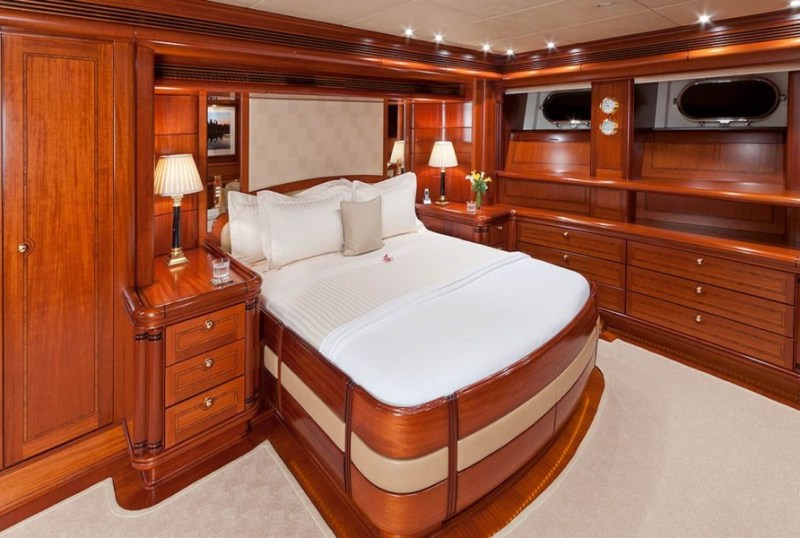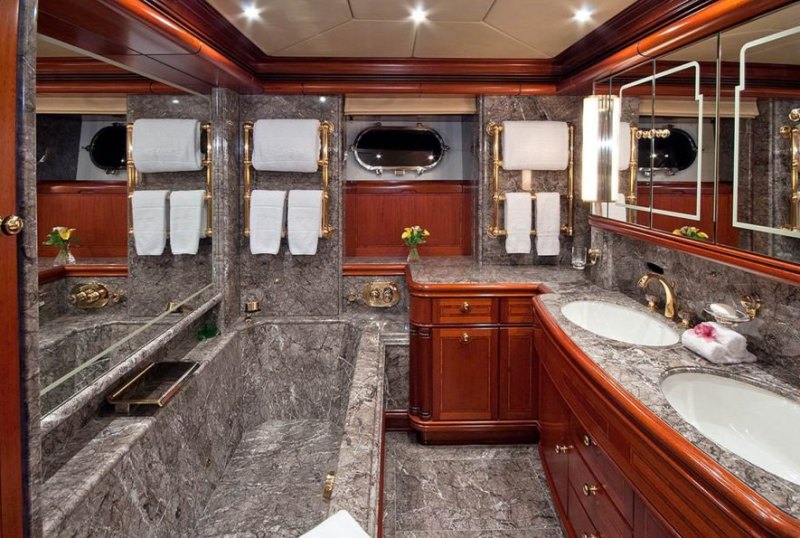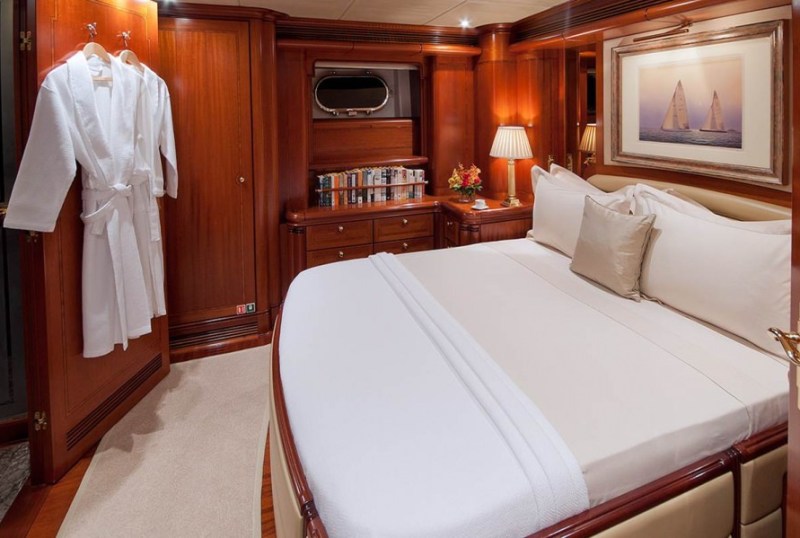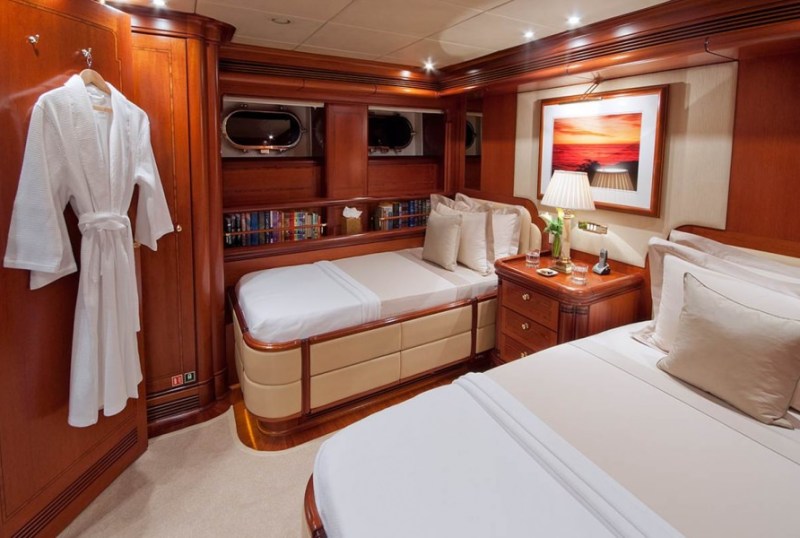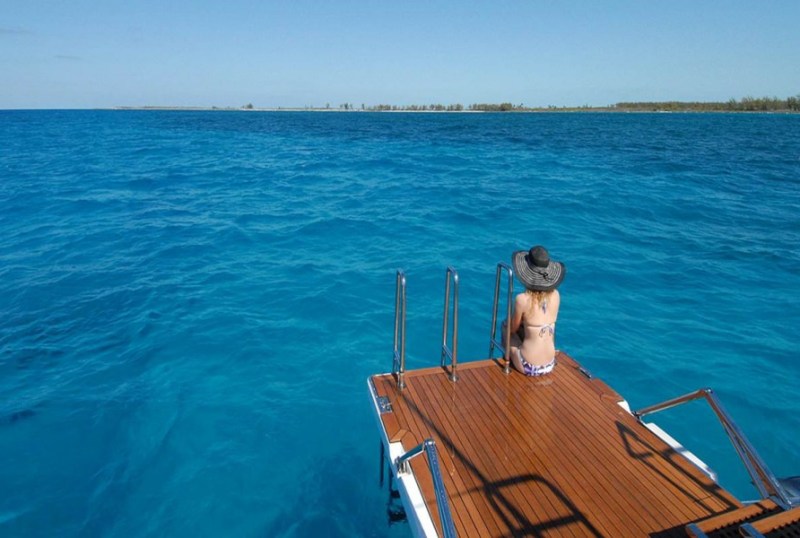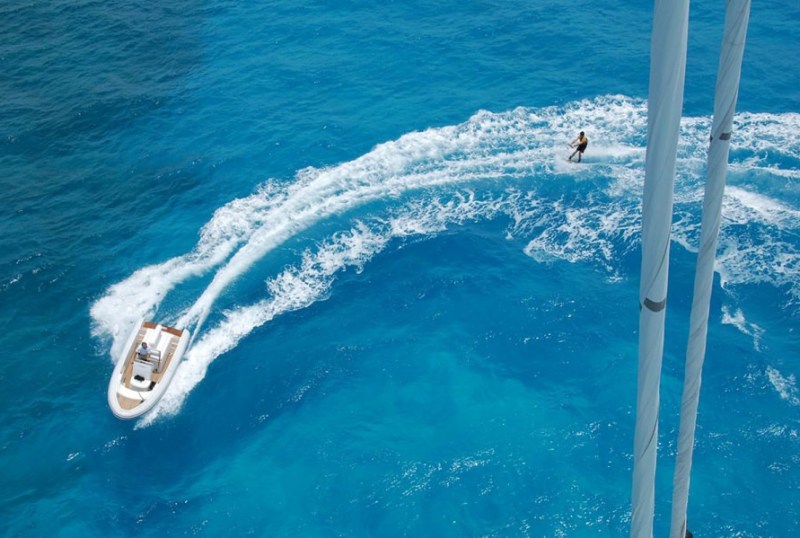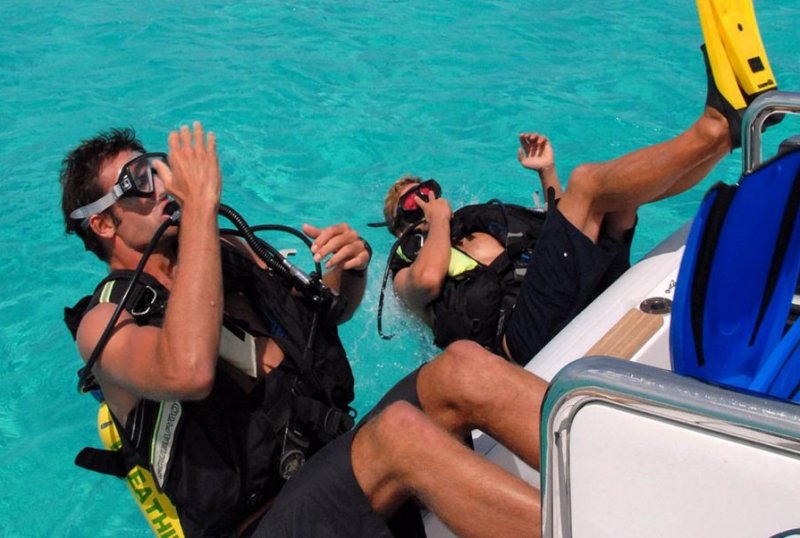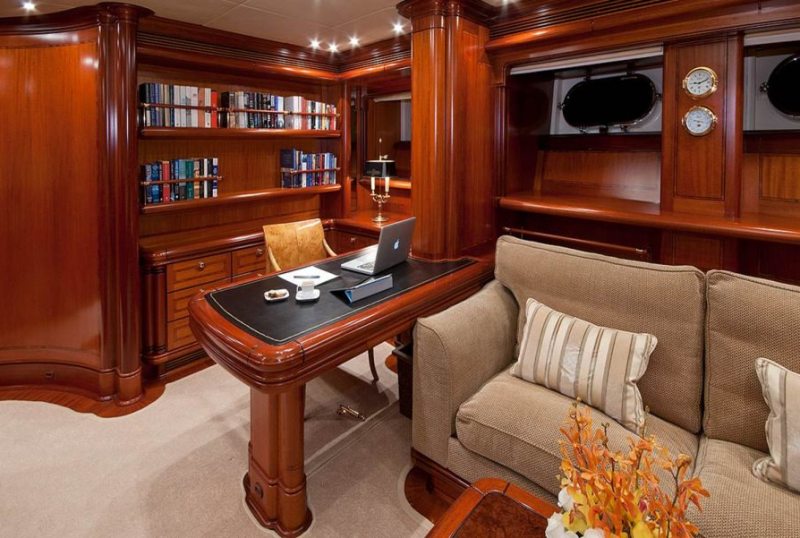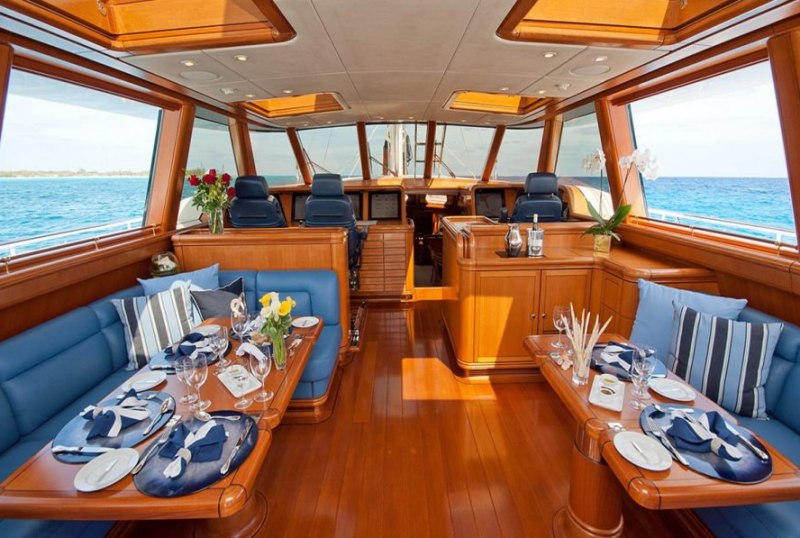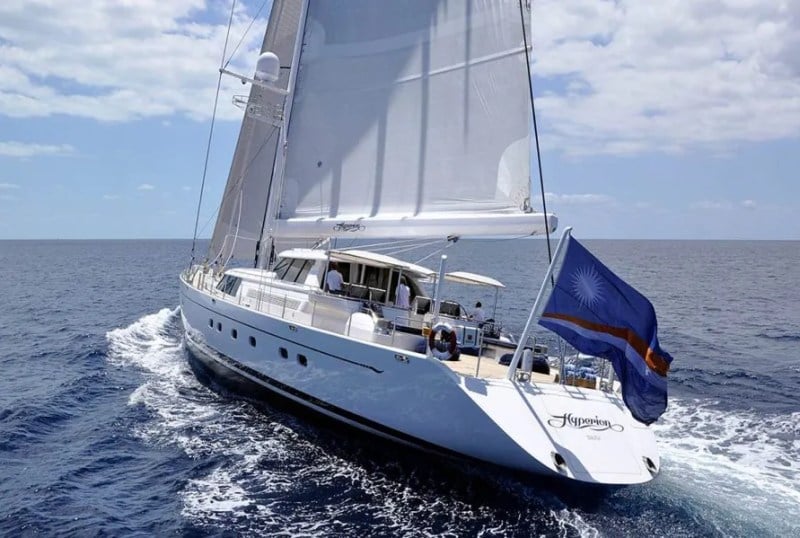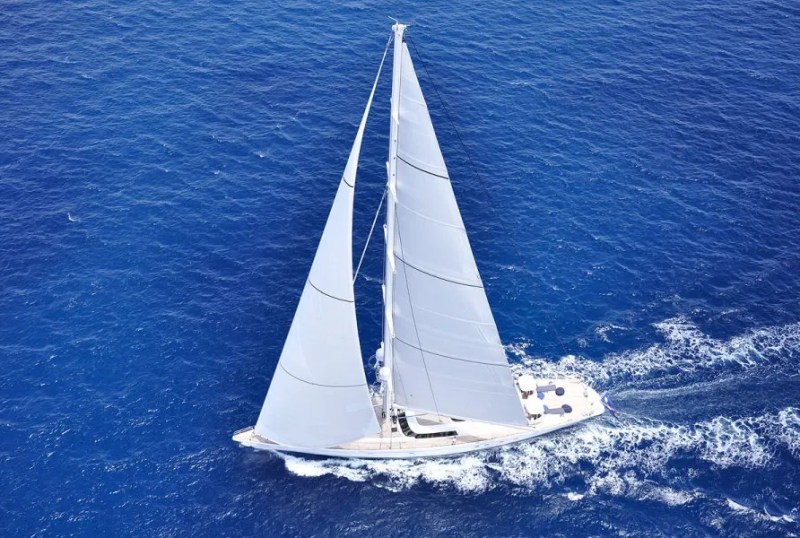 HYPERION
From €98,000/week
3 cabins
155 ft
Royal Huisman
6 guests
Built: 1998
100 Litres/Hr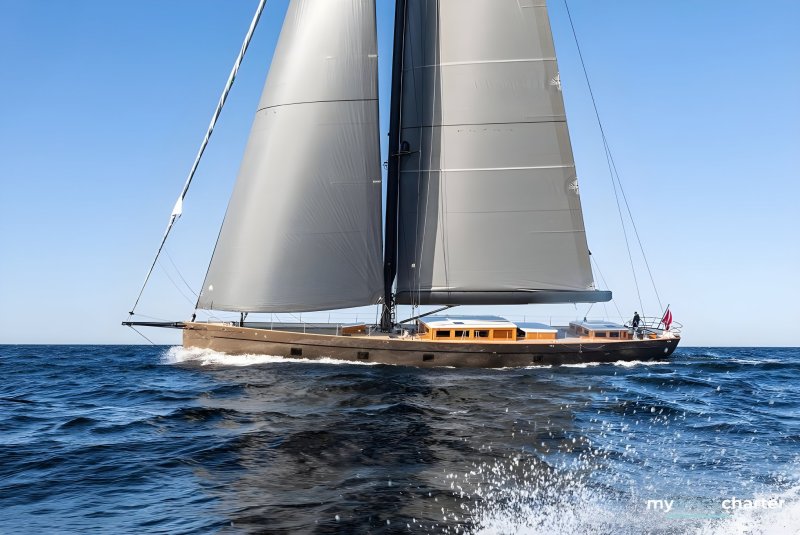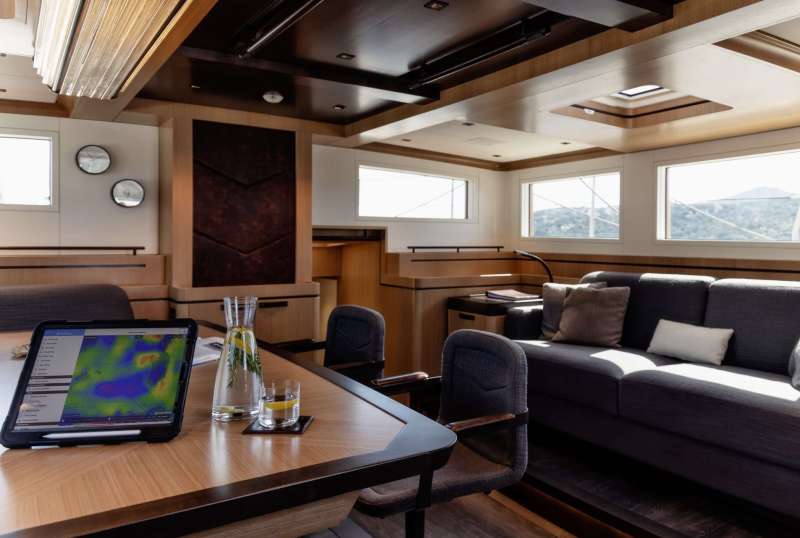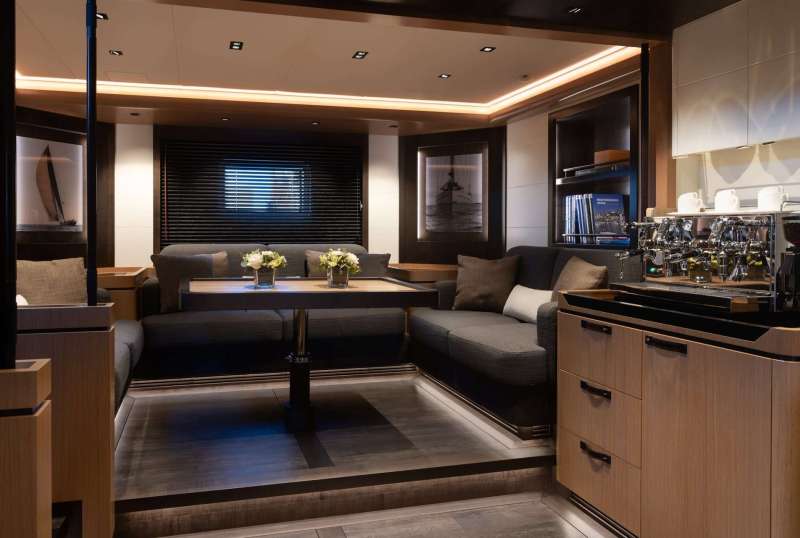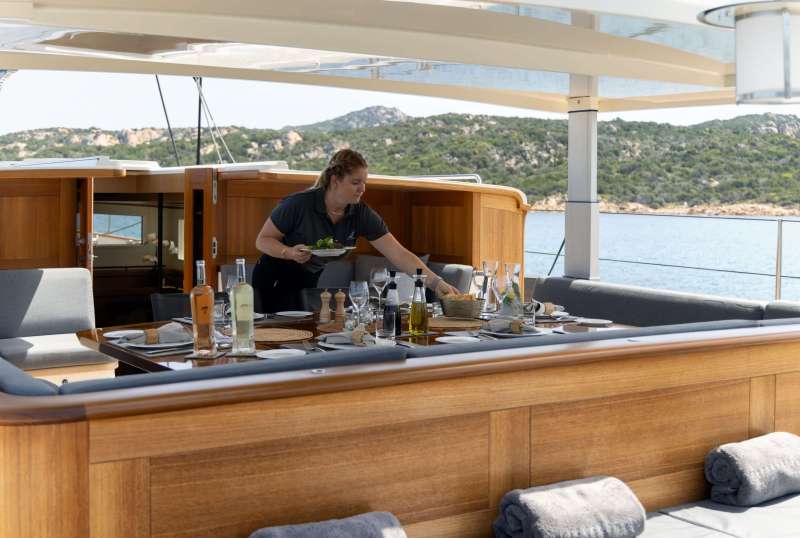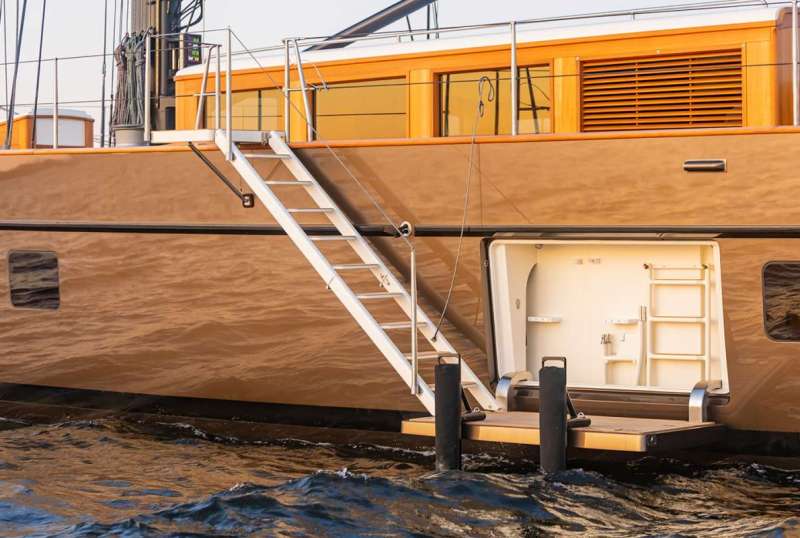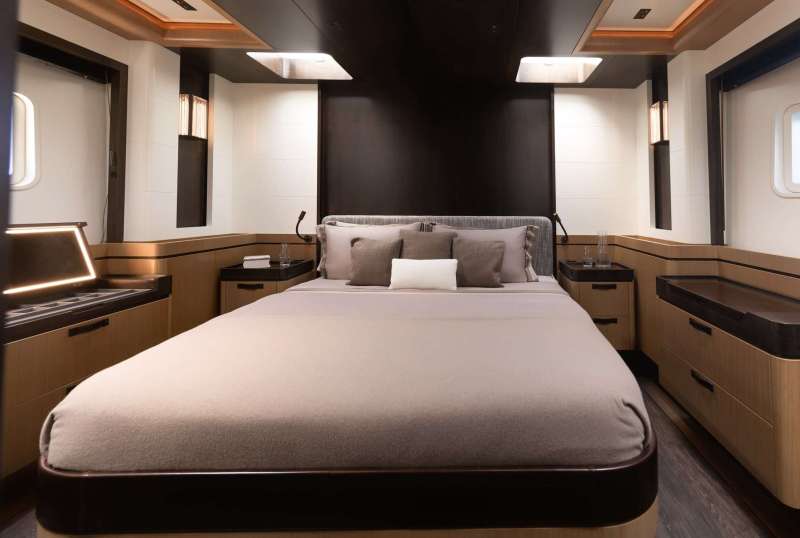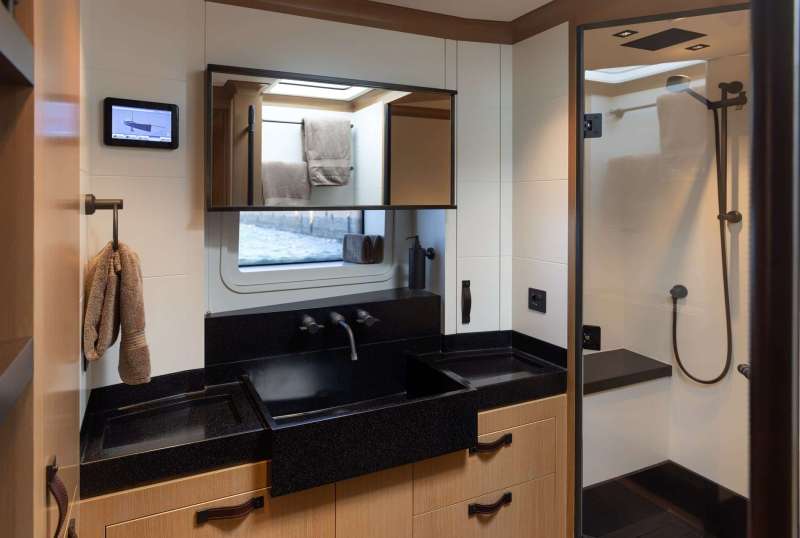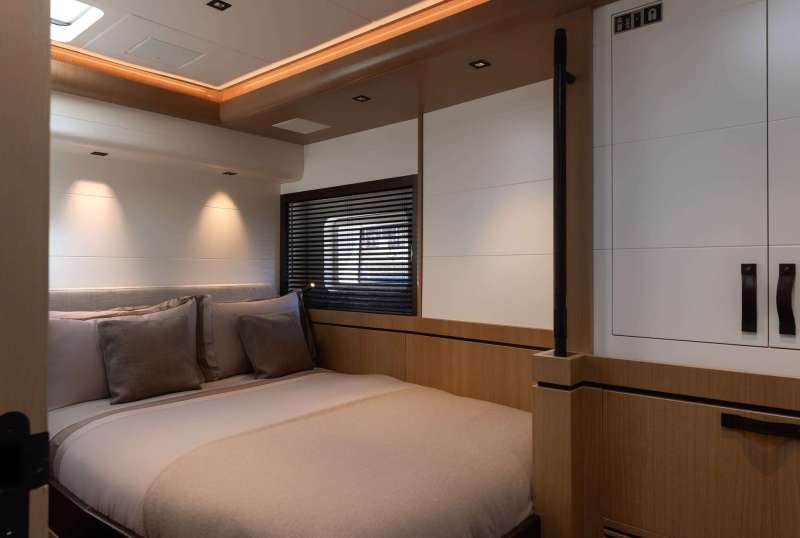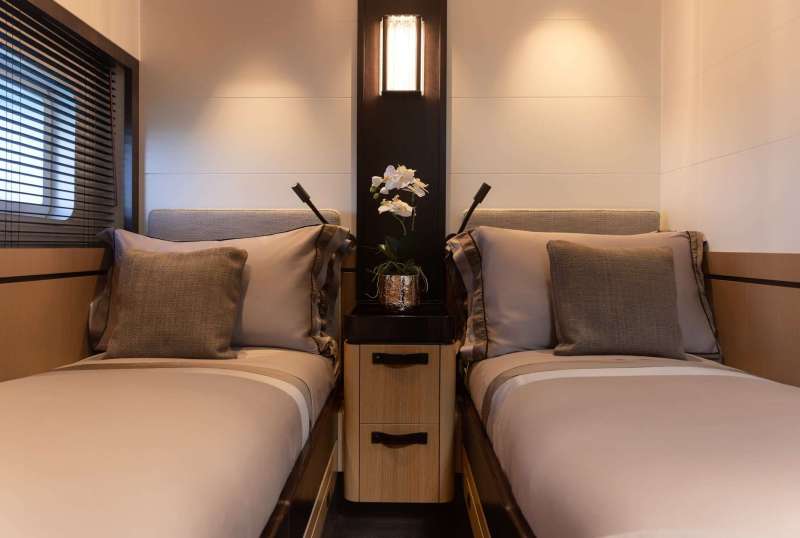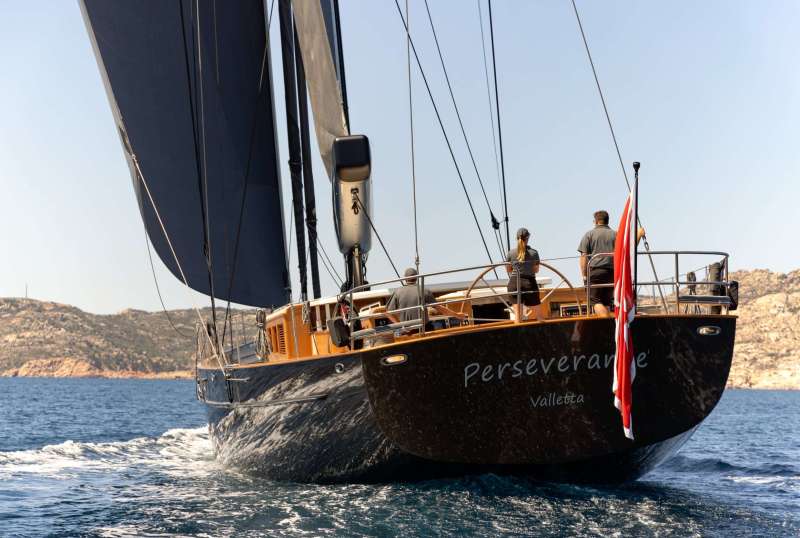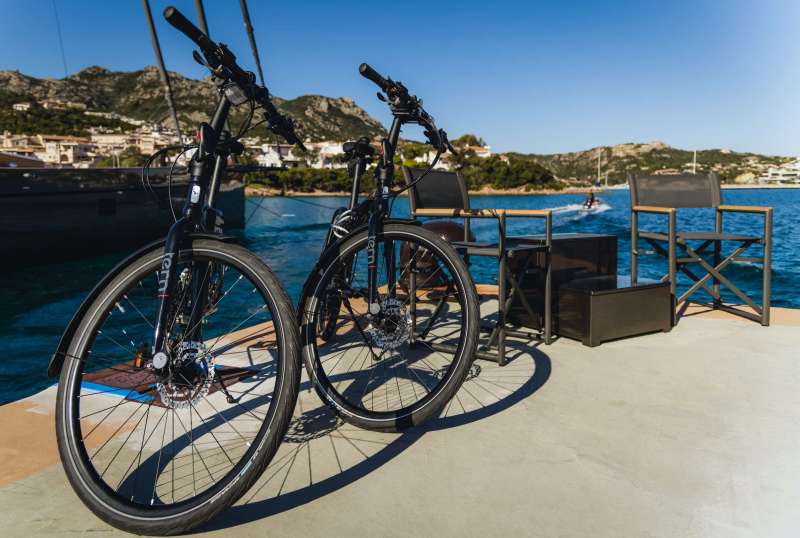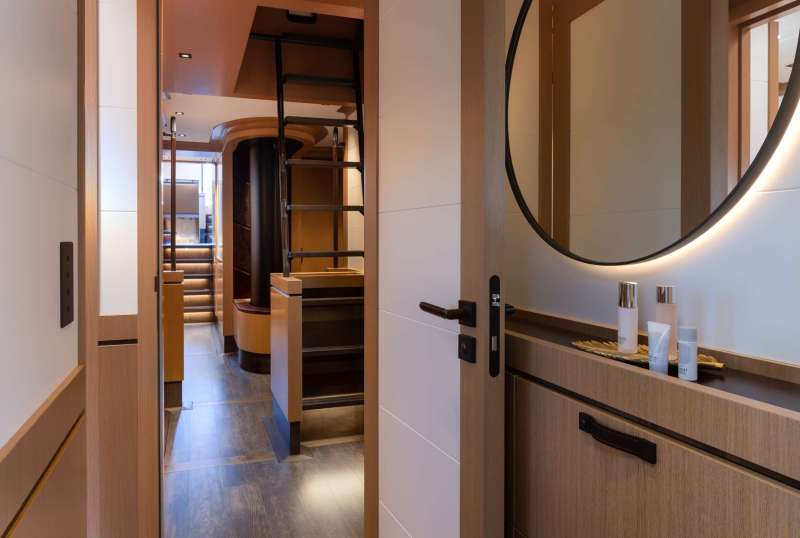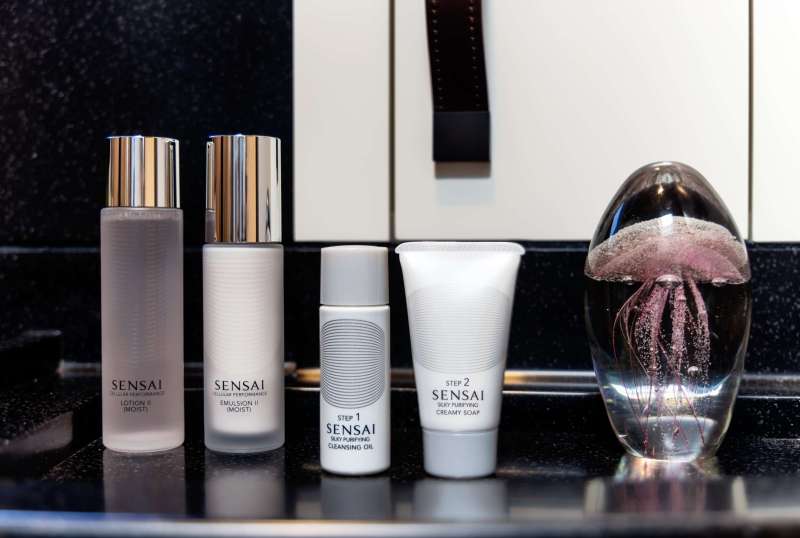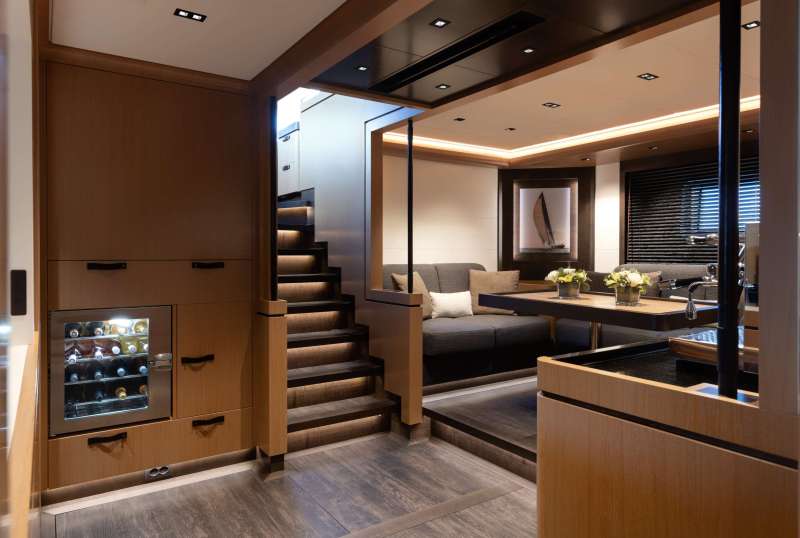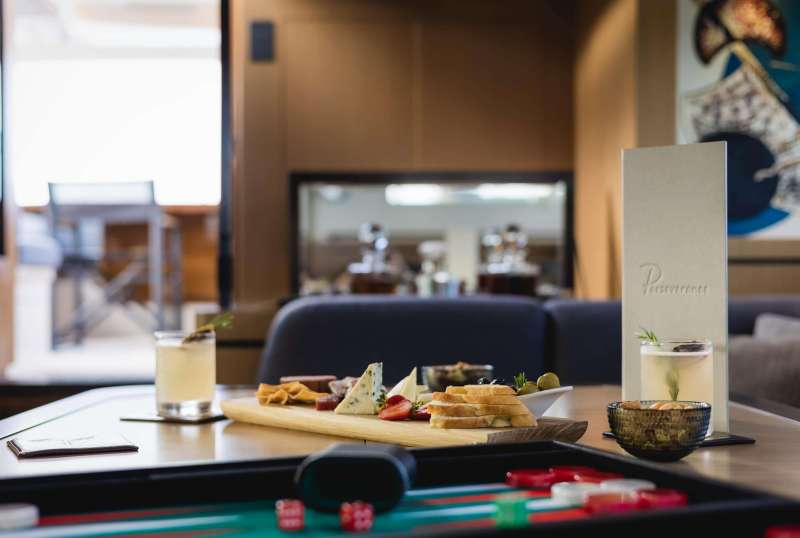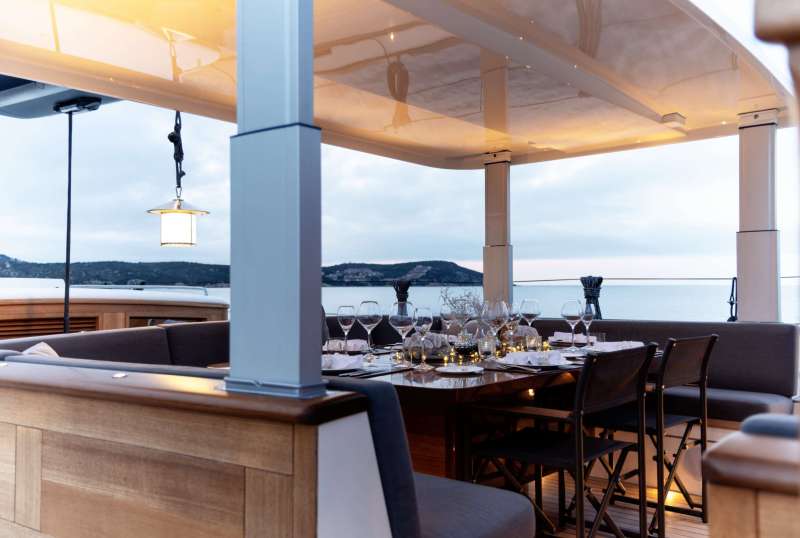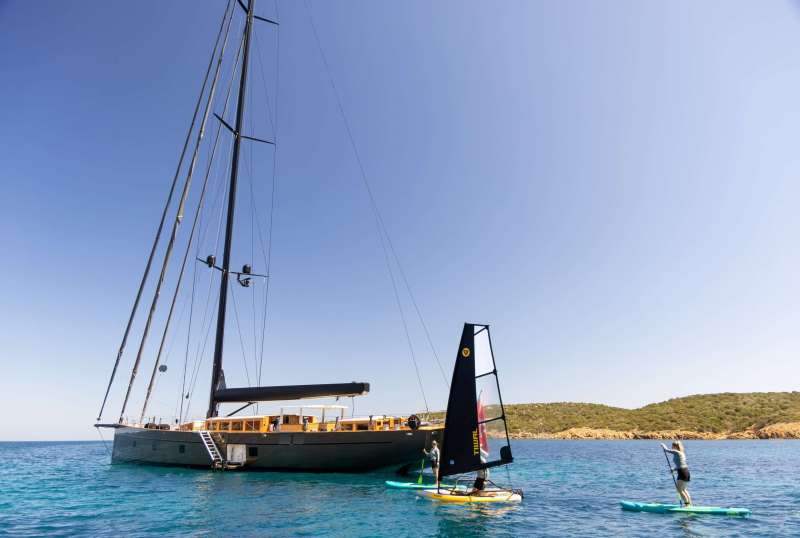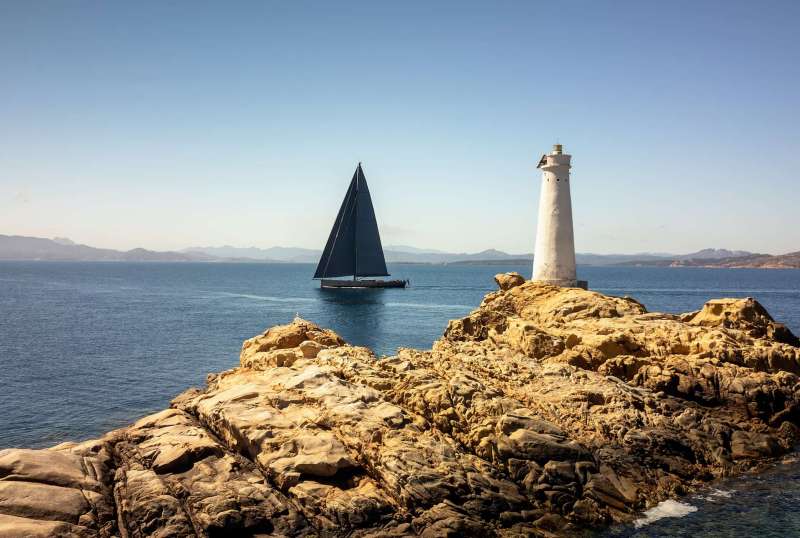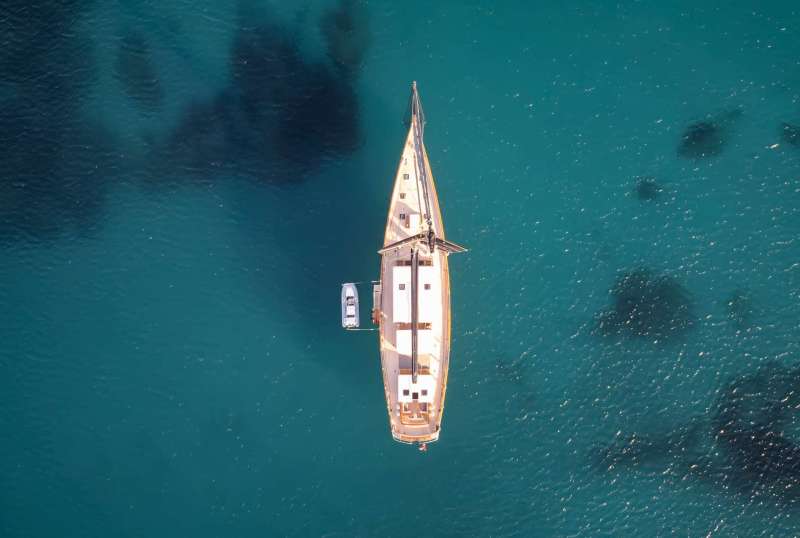 PERSEVERANCE 1
From €95,000/week
4 cabins
129 ft
Baltic
8 guests
Built: 2021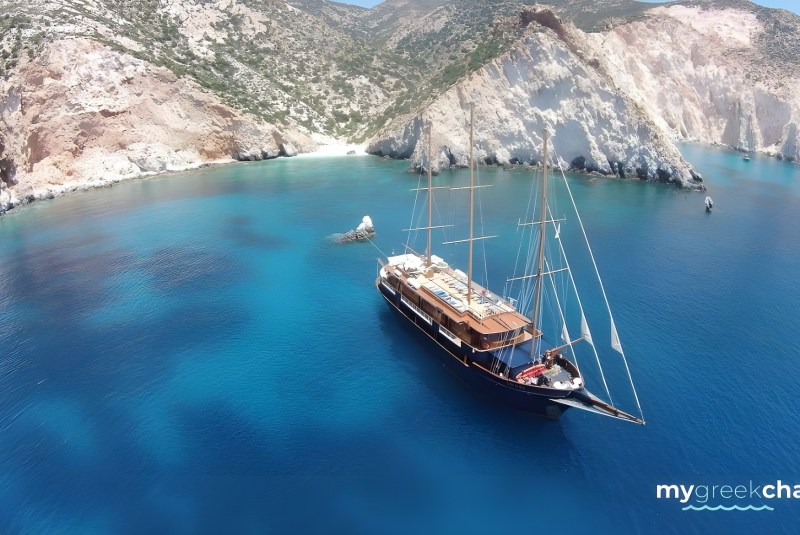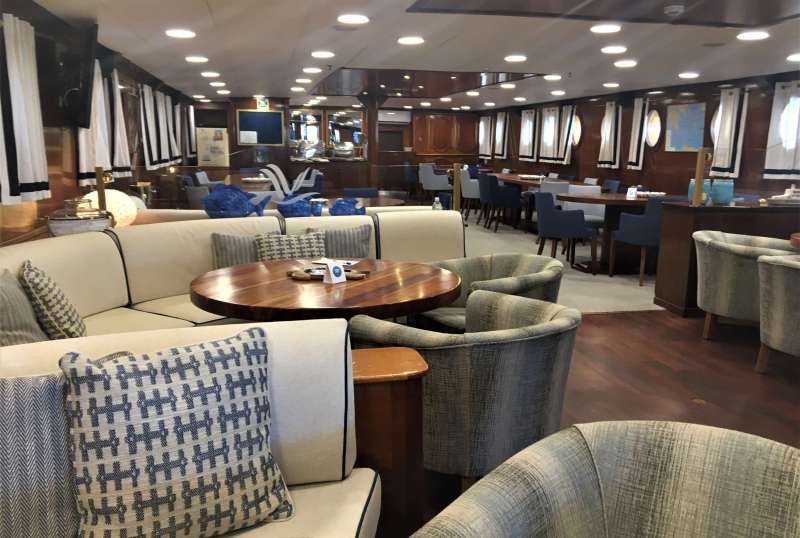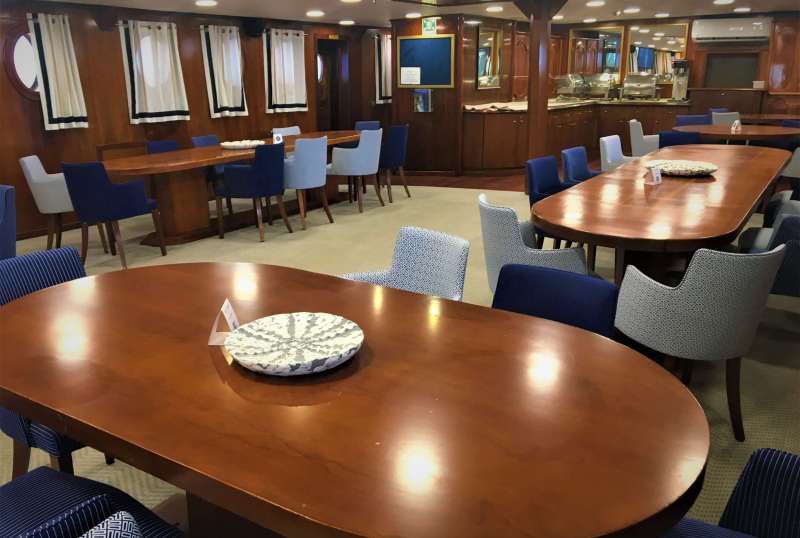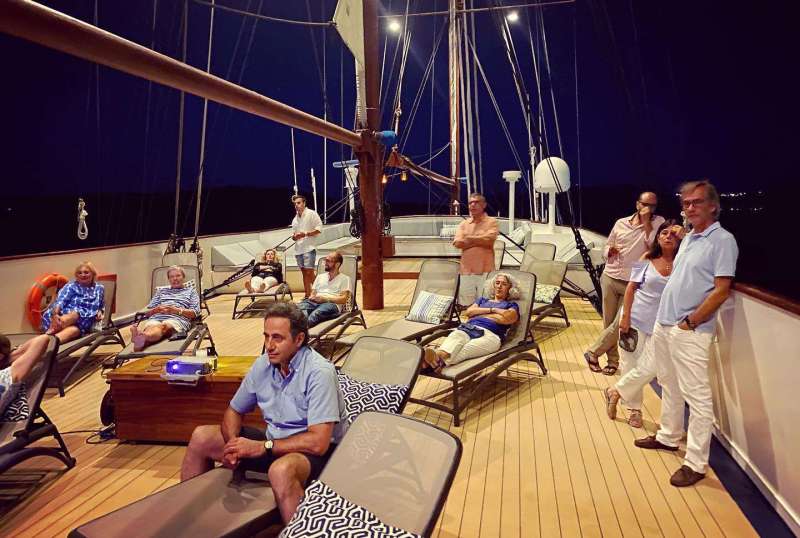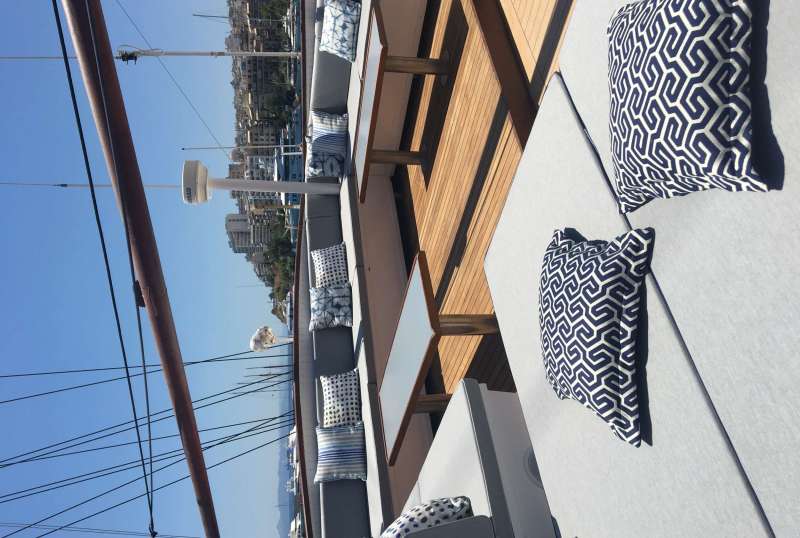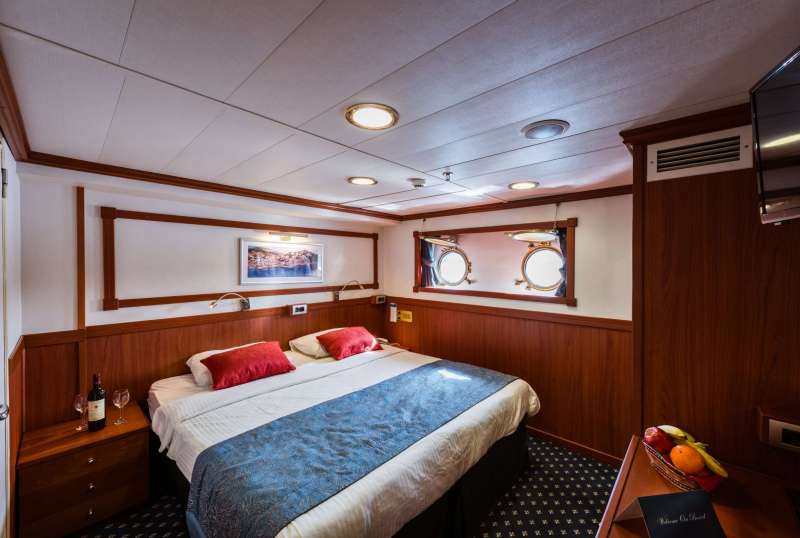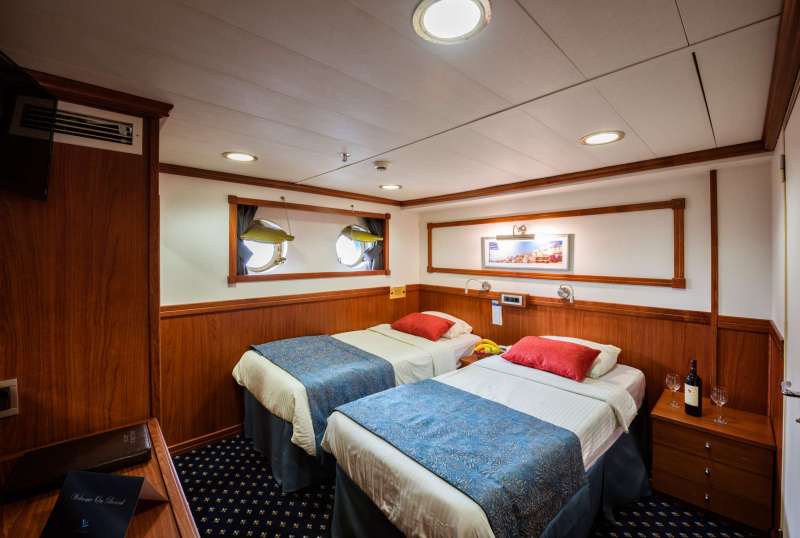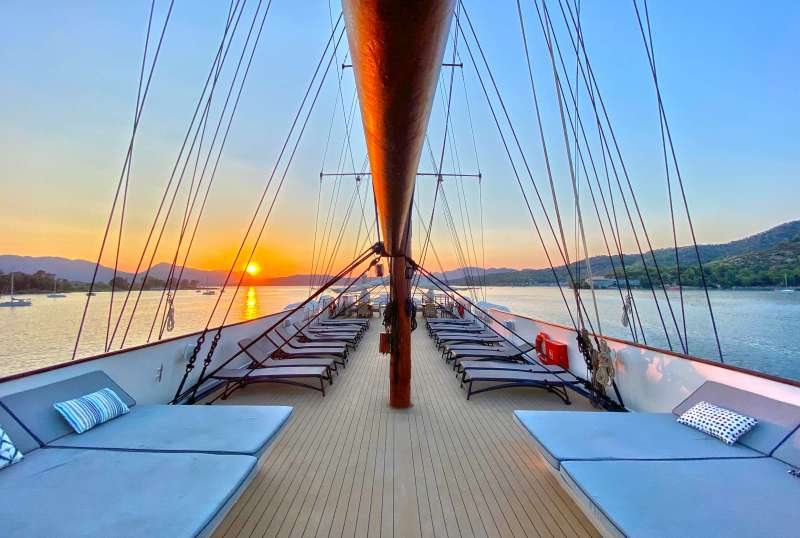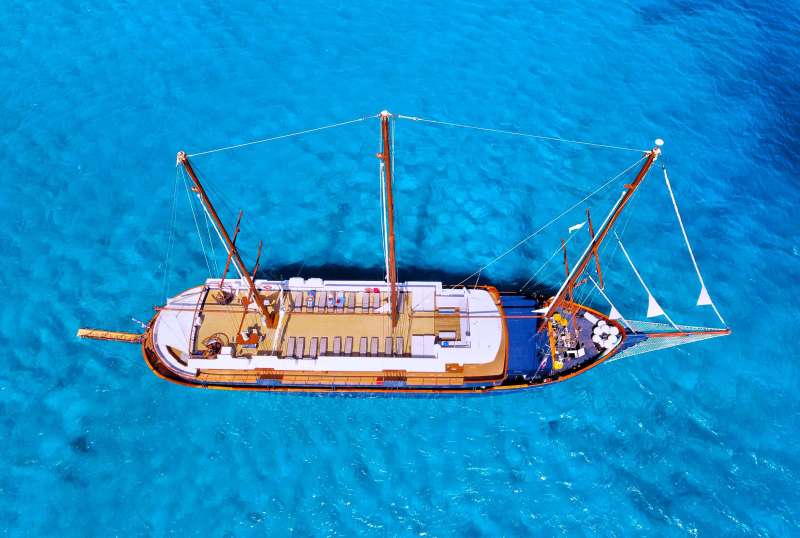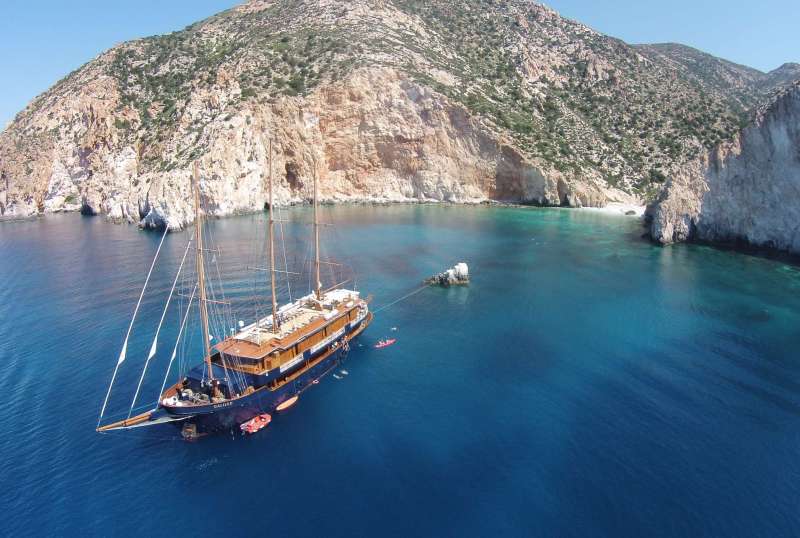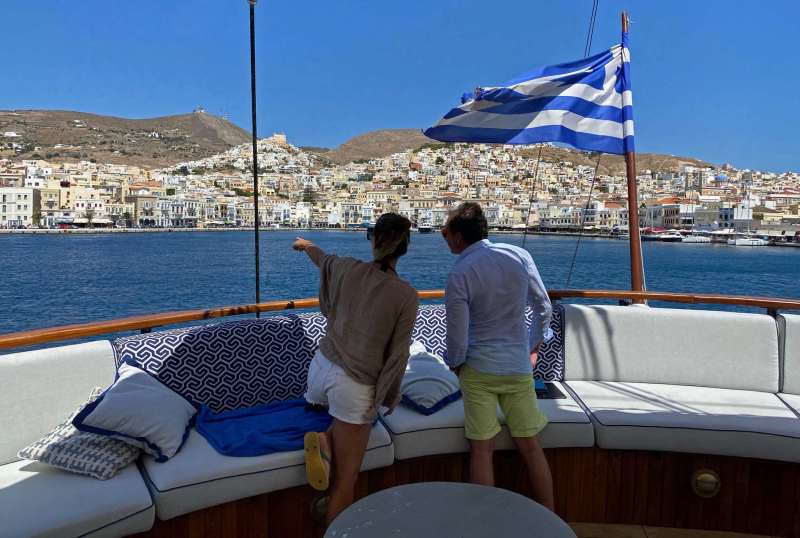 Galileo
From €92,000/week
10+ cabins
157 ft
Custom
49 guests
Refit: 2020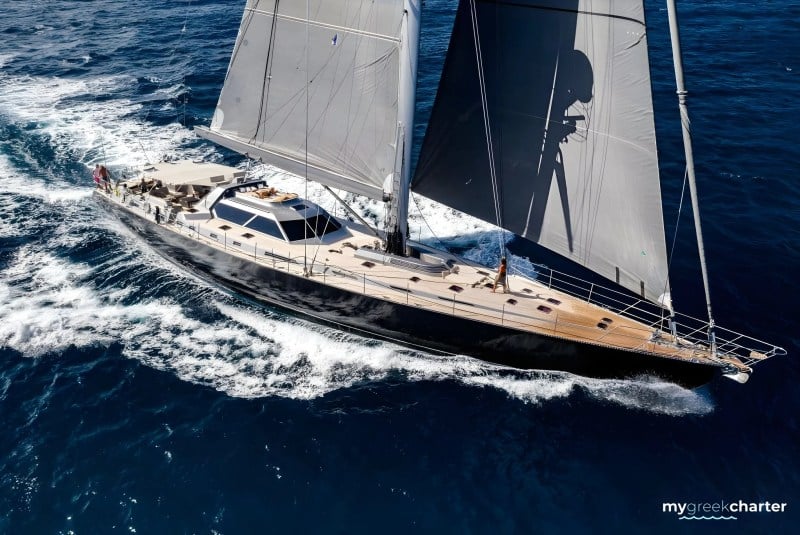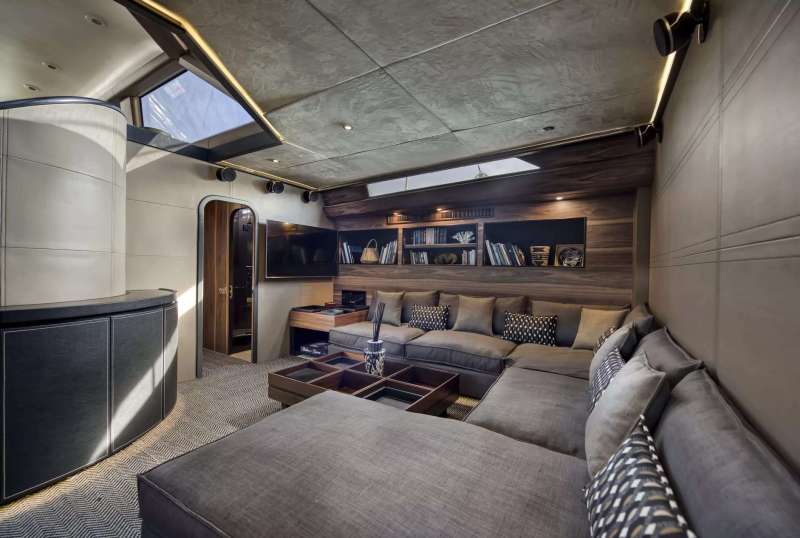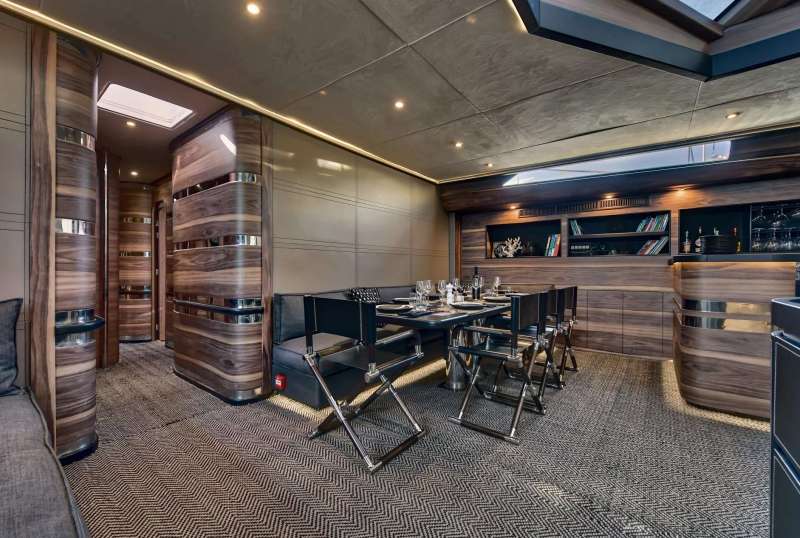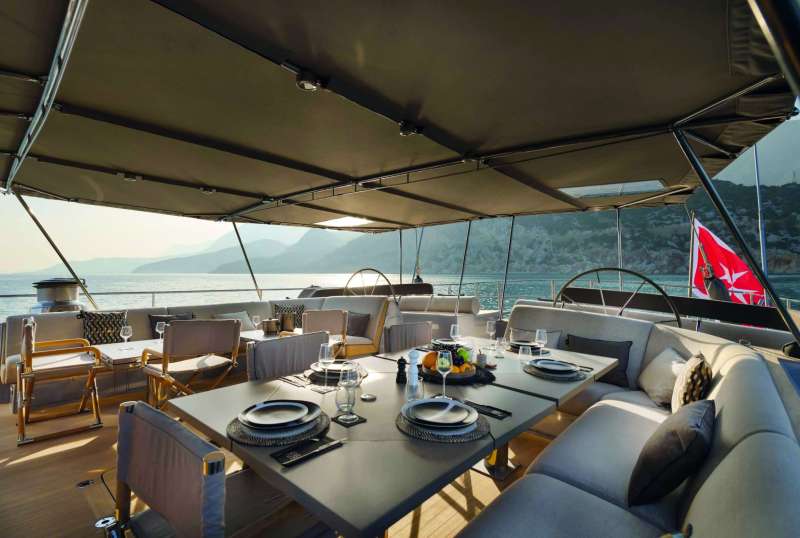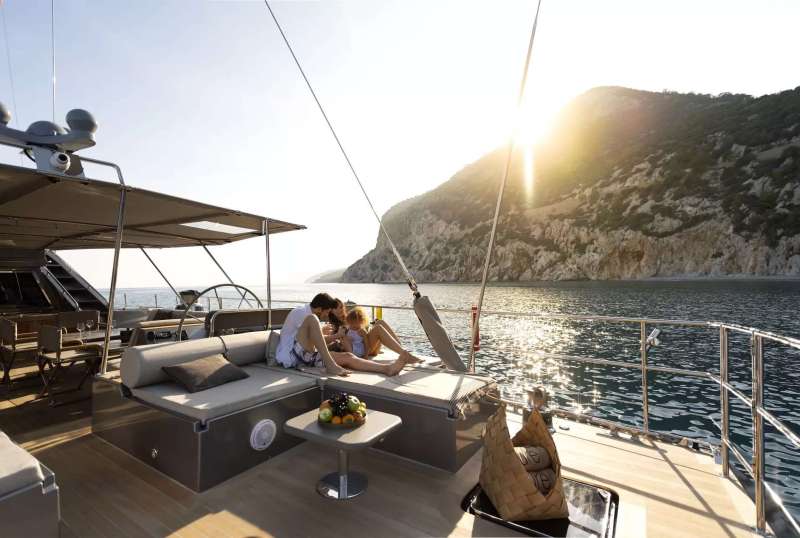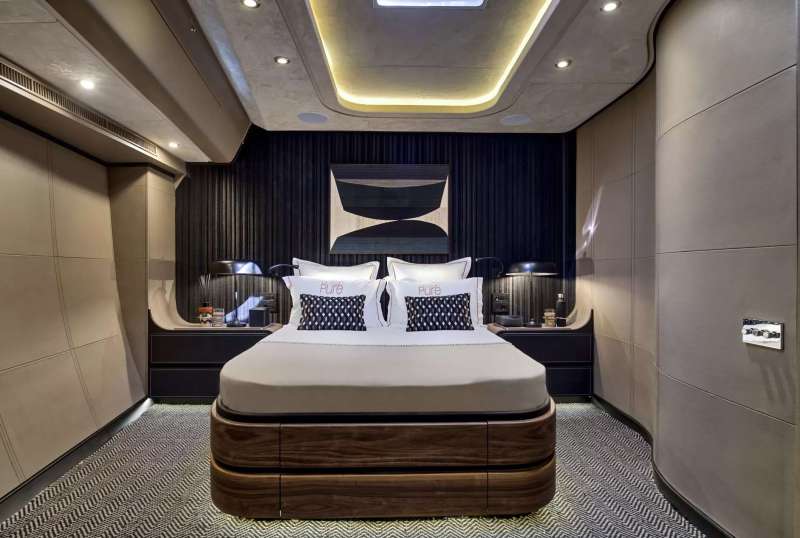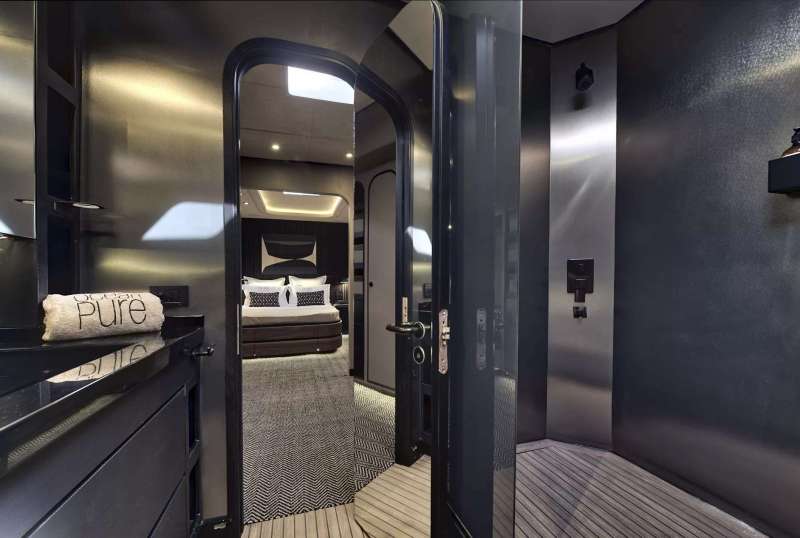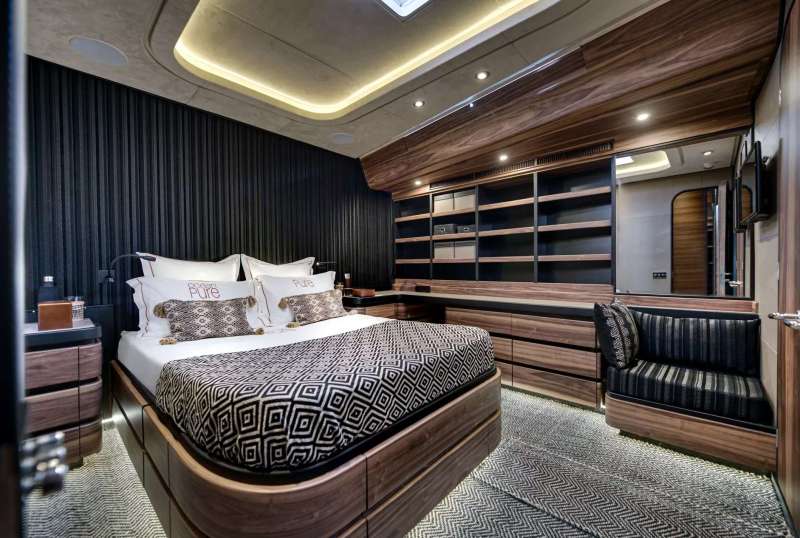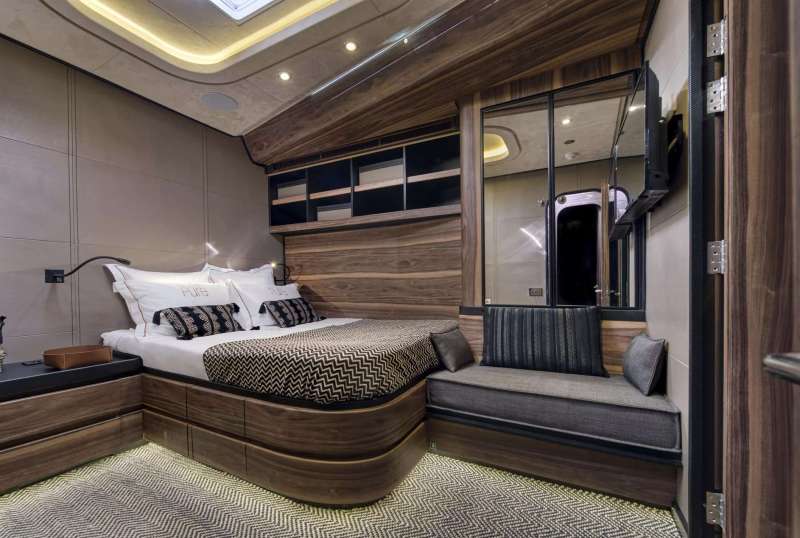 Ocean Pure 2
From €89,000/week
5 cabins
131 ft
Concorde Yachts
11 guests
Refit: 2019
110 Litres/Hr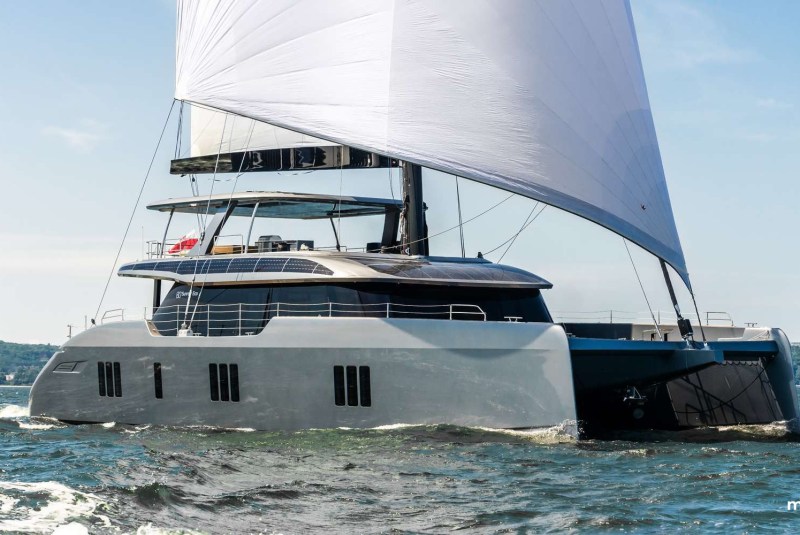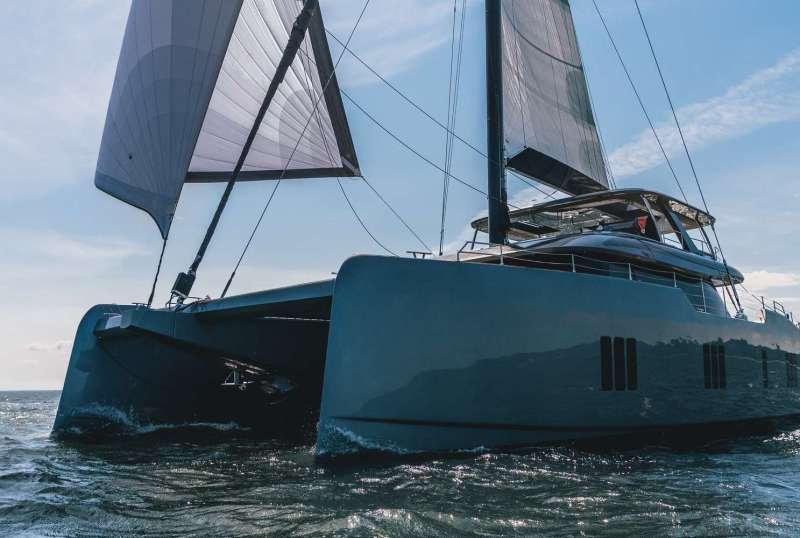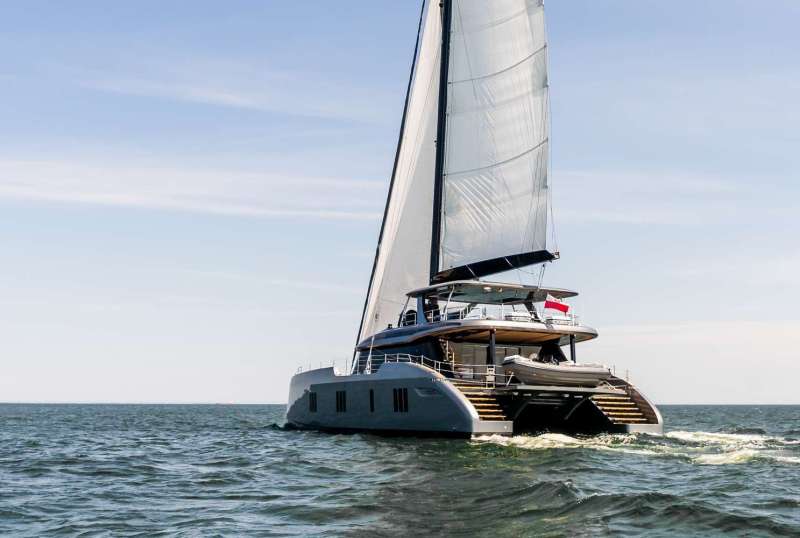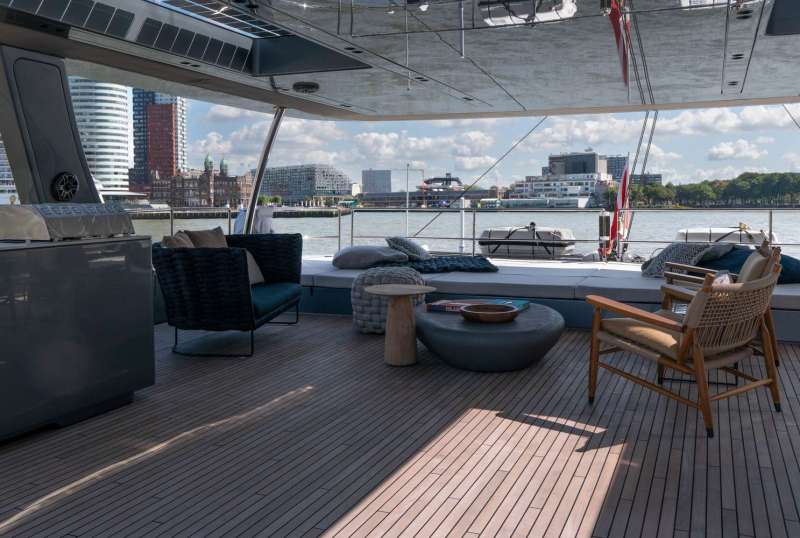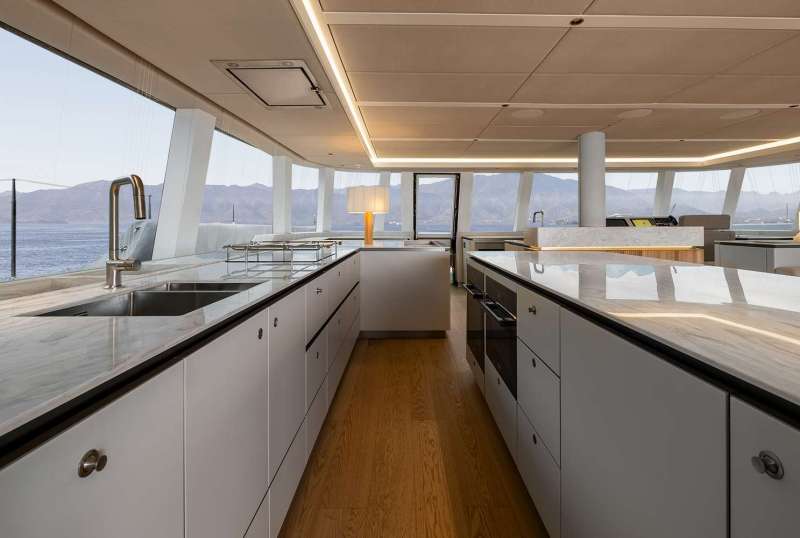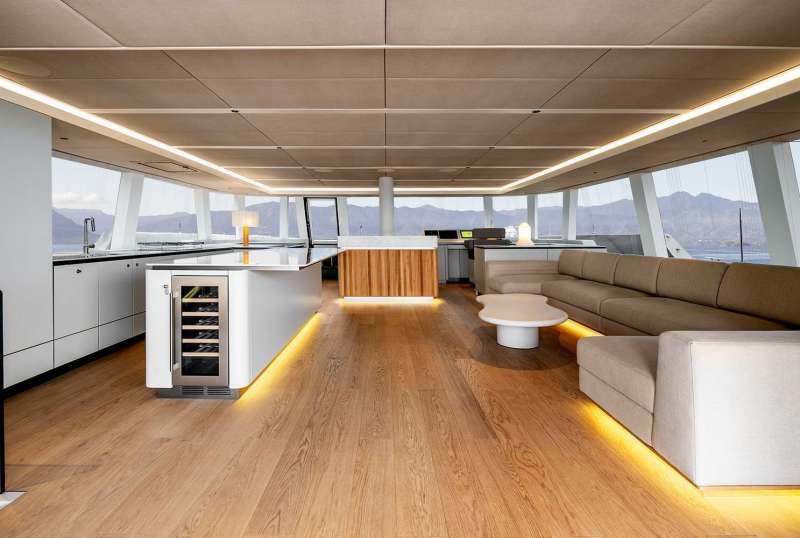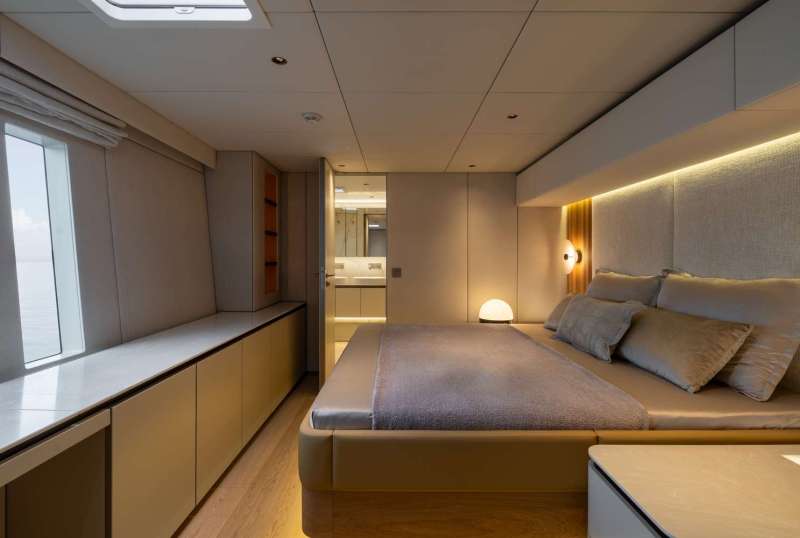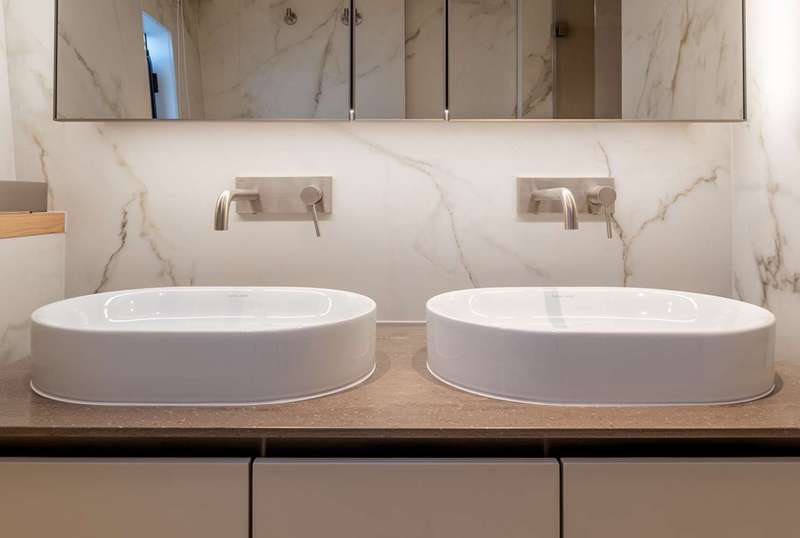 APOLLO 99
From €85,000/week
4 cabins
78 ft
Sunreef Yachts
8 guests
Built: 2023
TBA Litres/Hr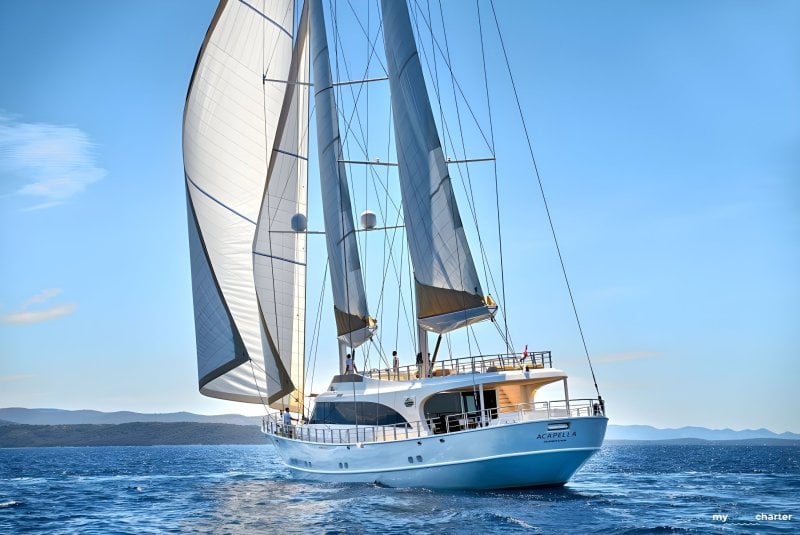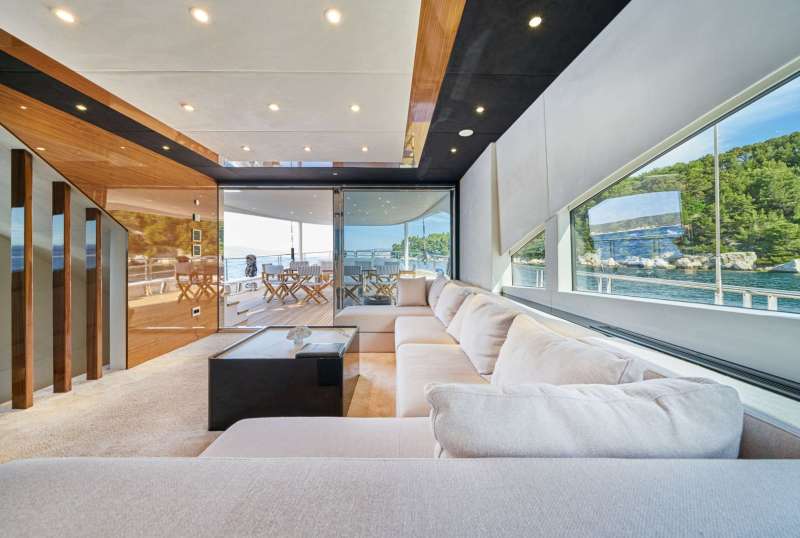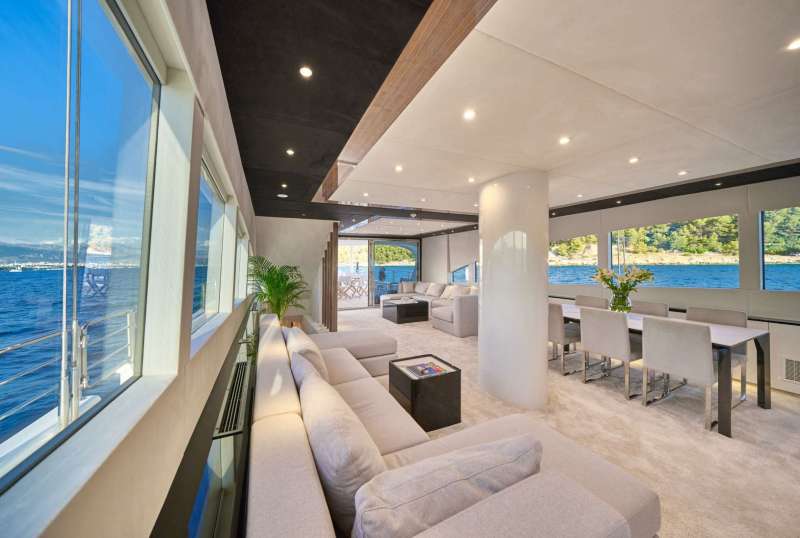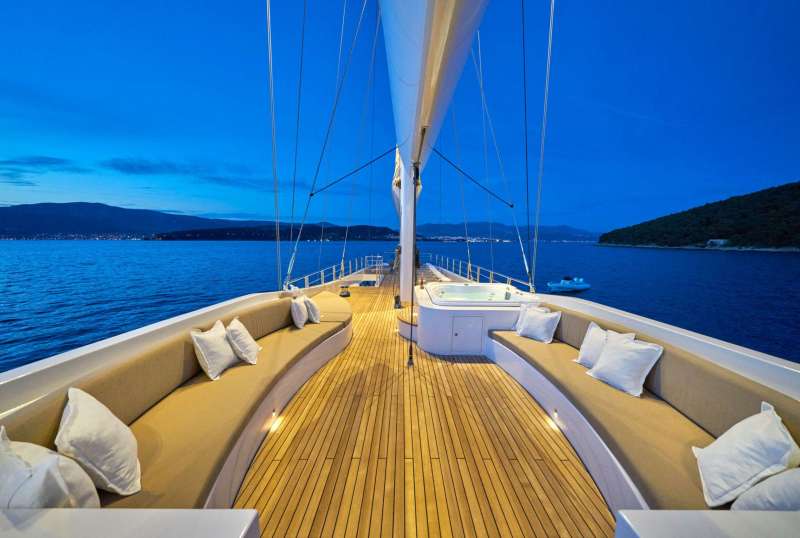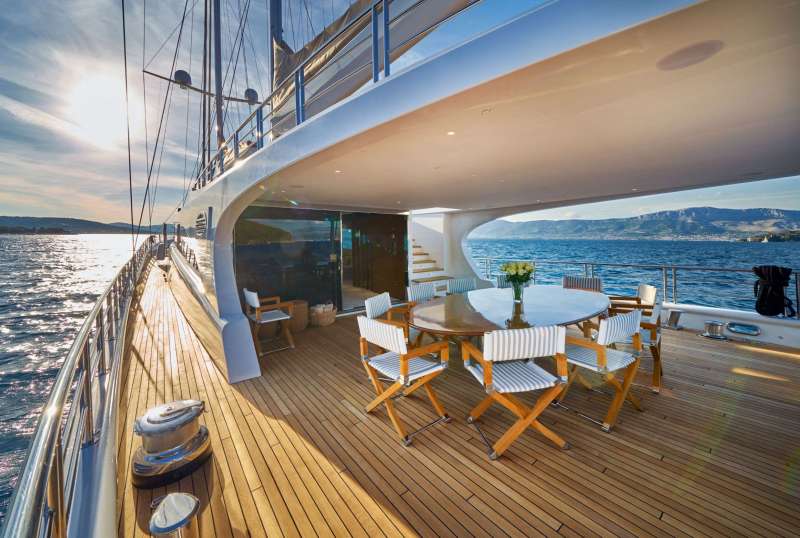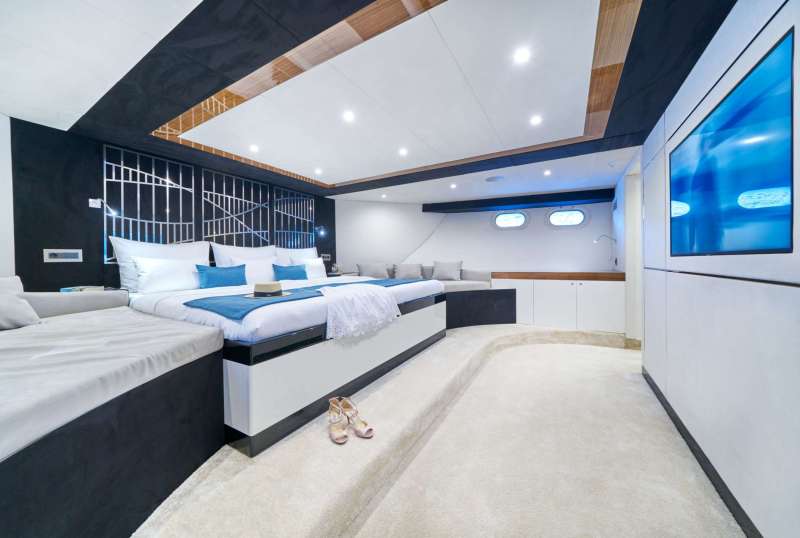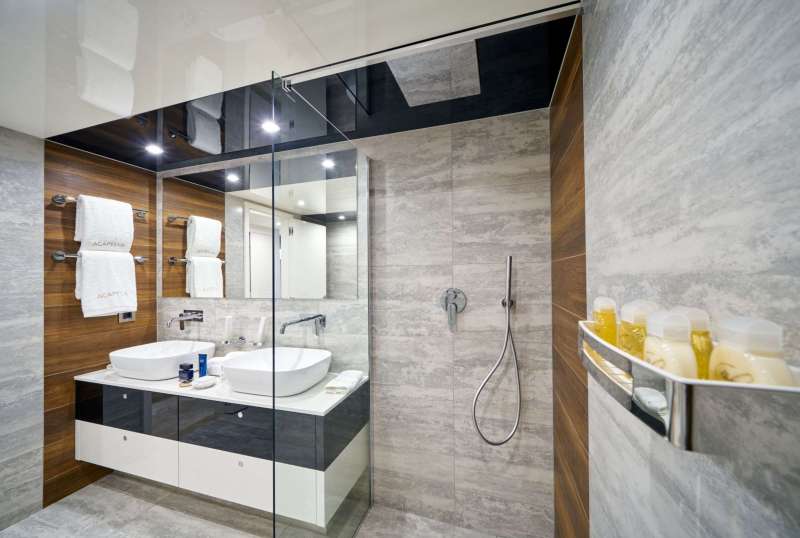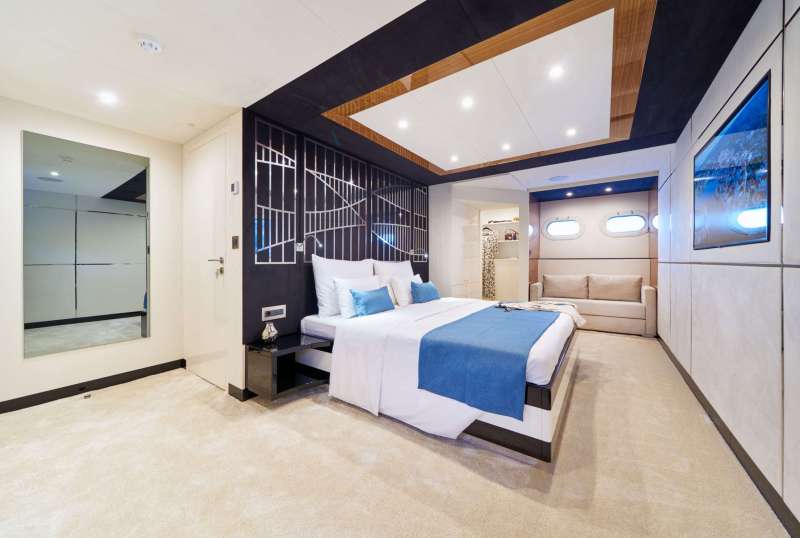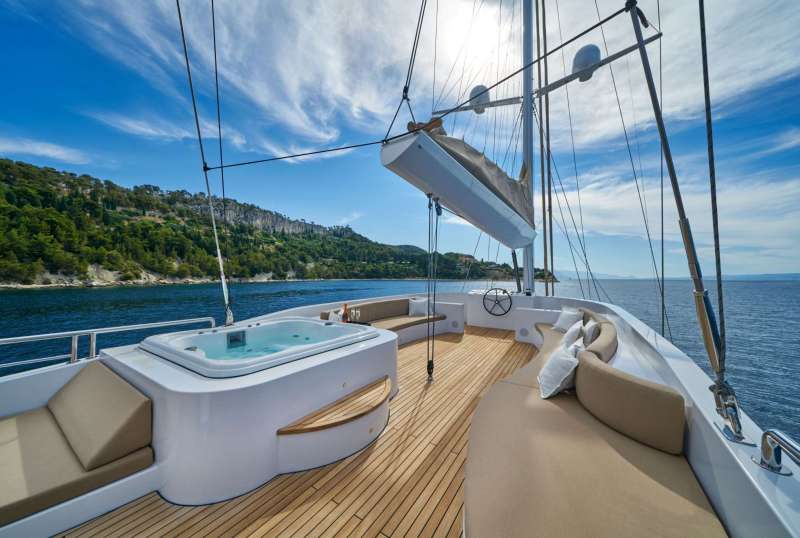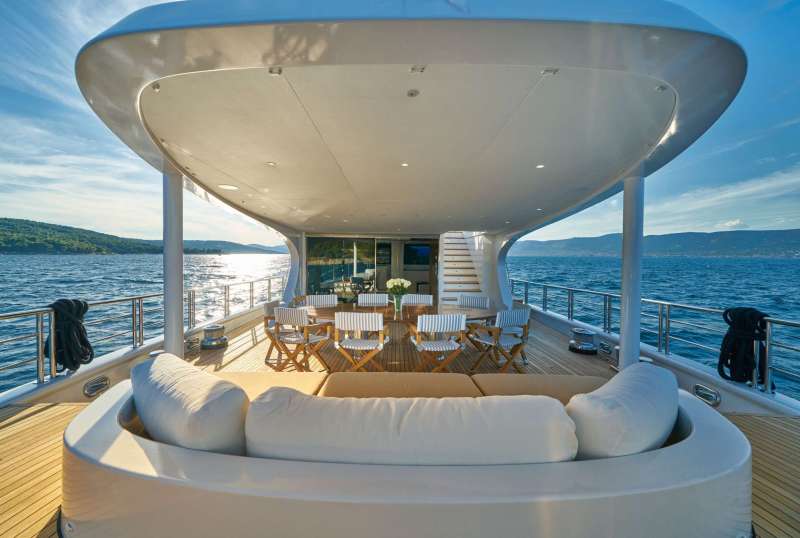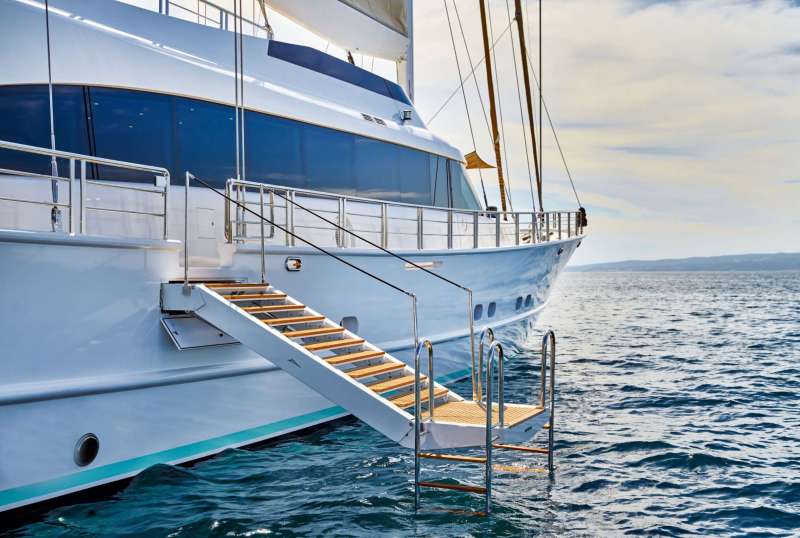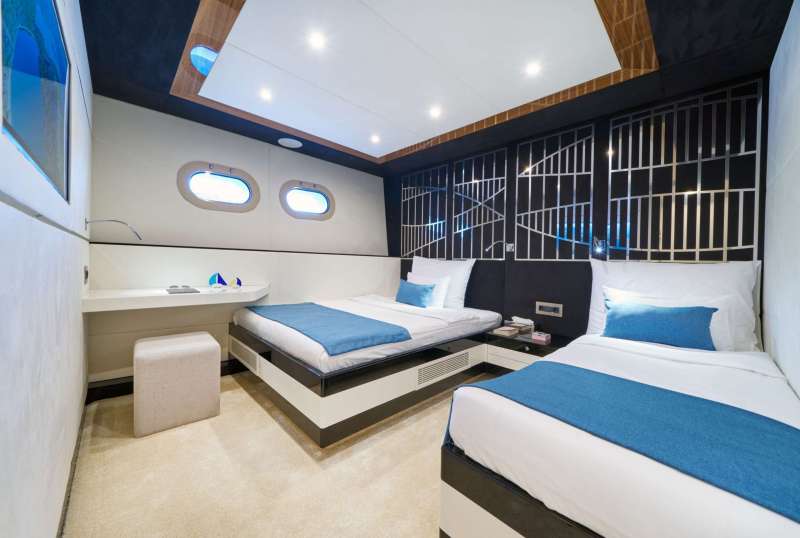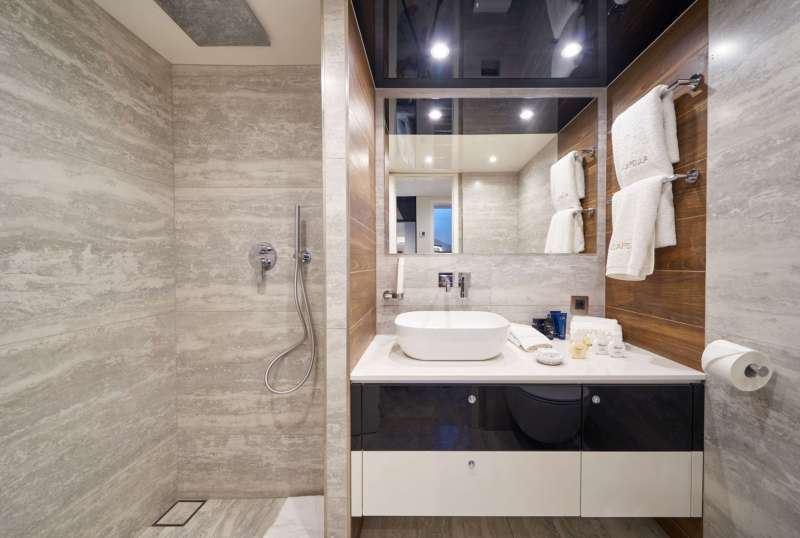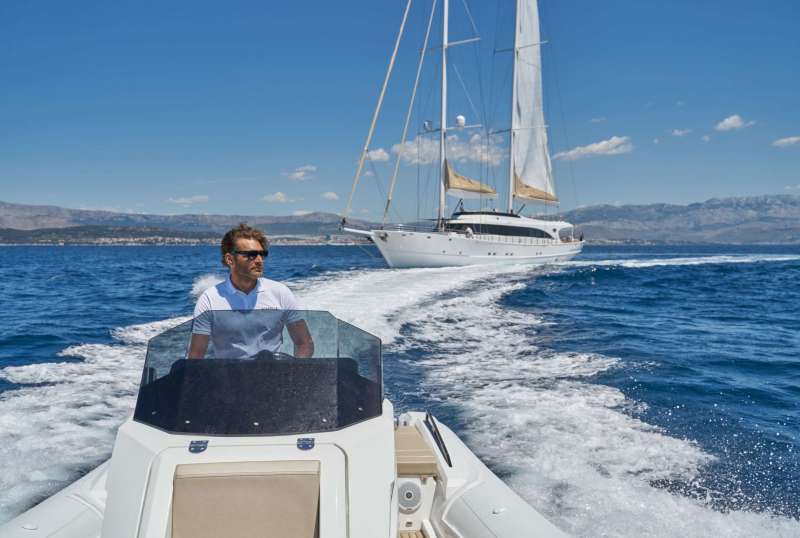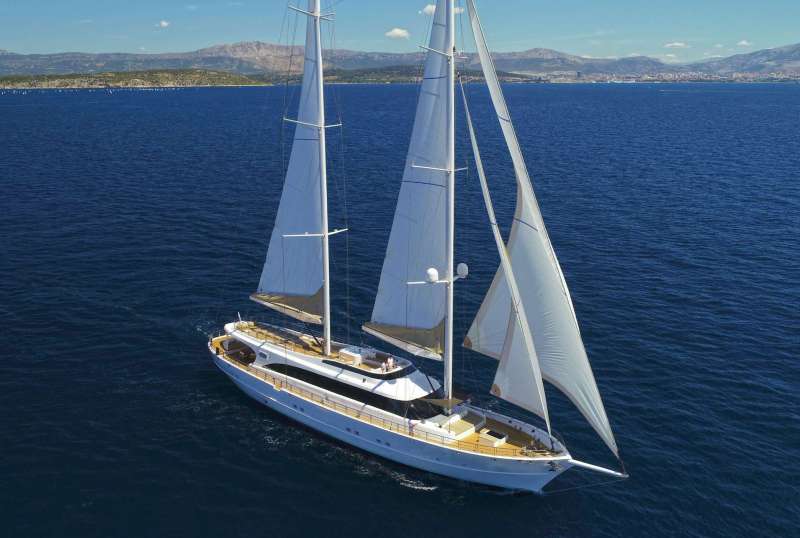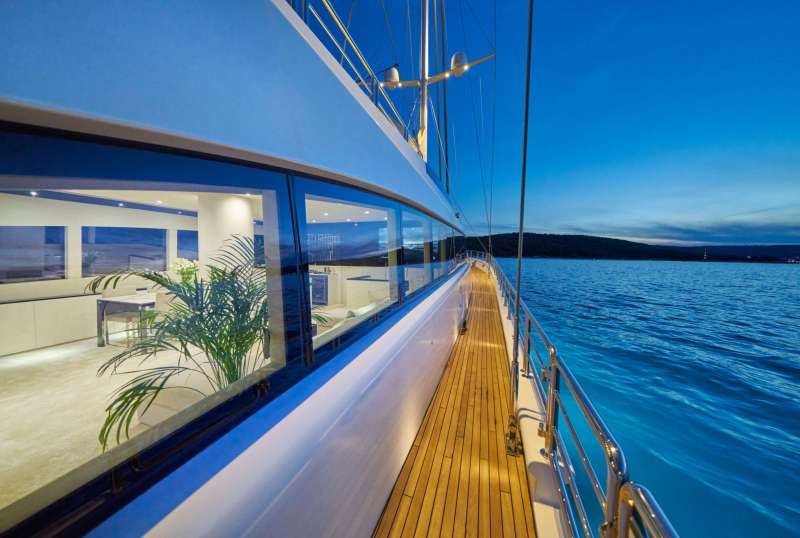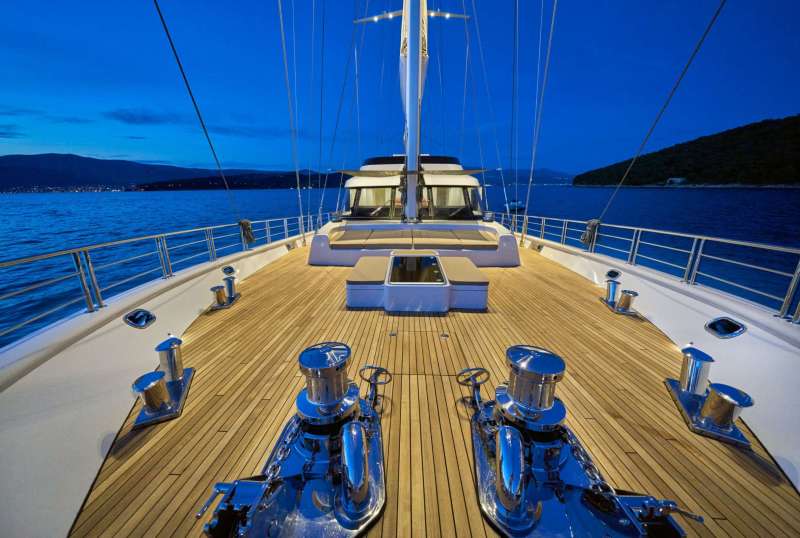 ACAPELLA
From €85,000/week
5 cabins
160 ft
.
12 guests
Built: 2021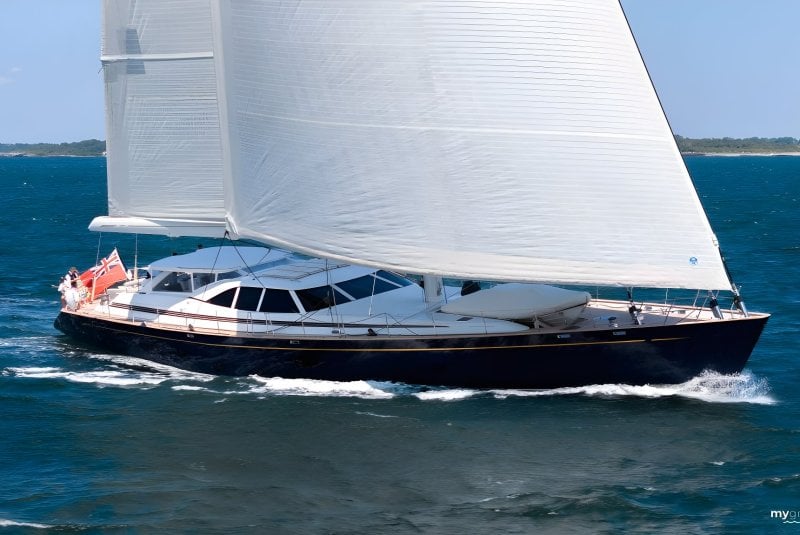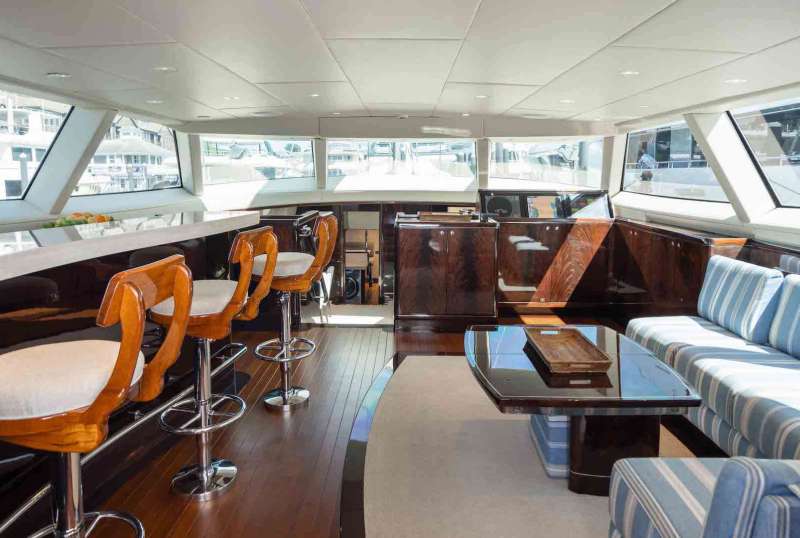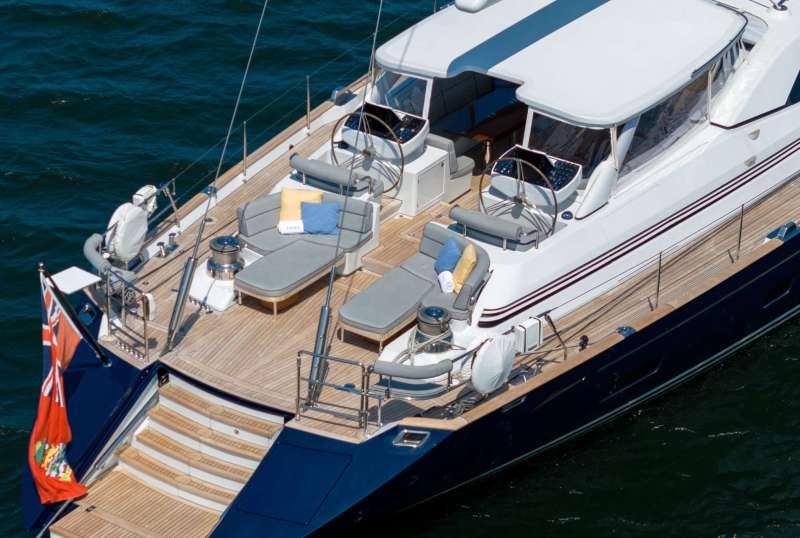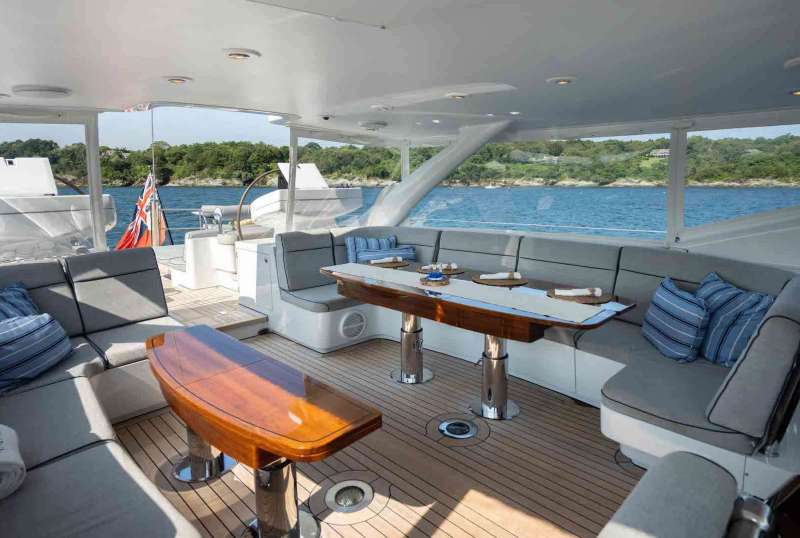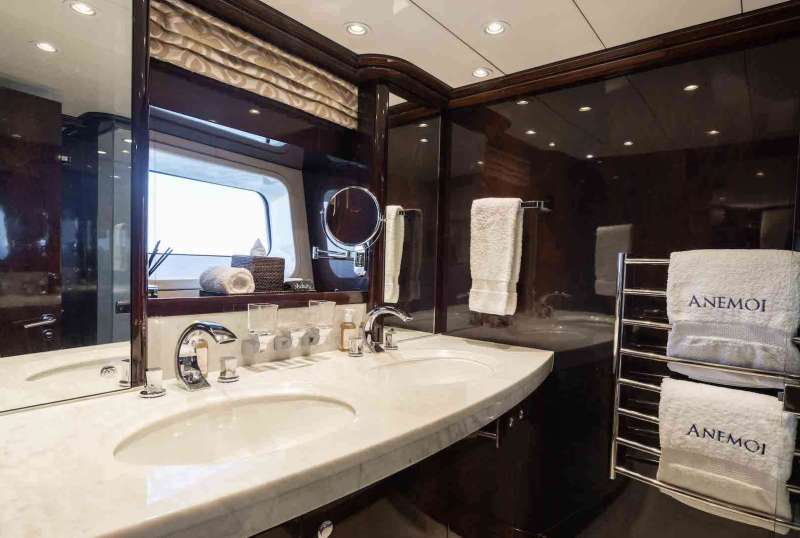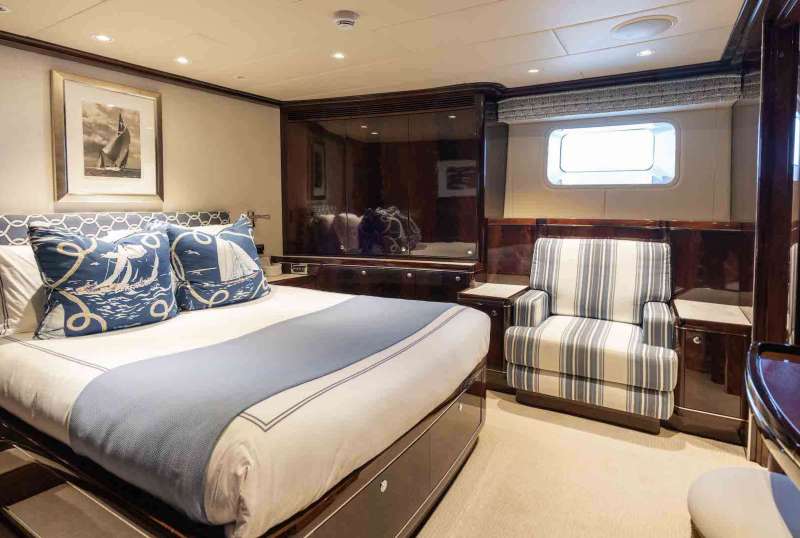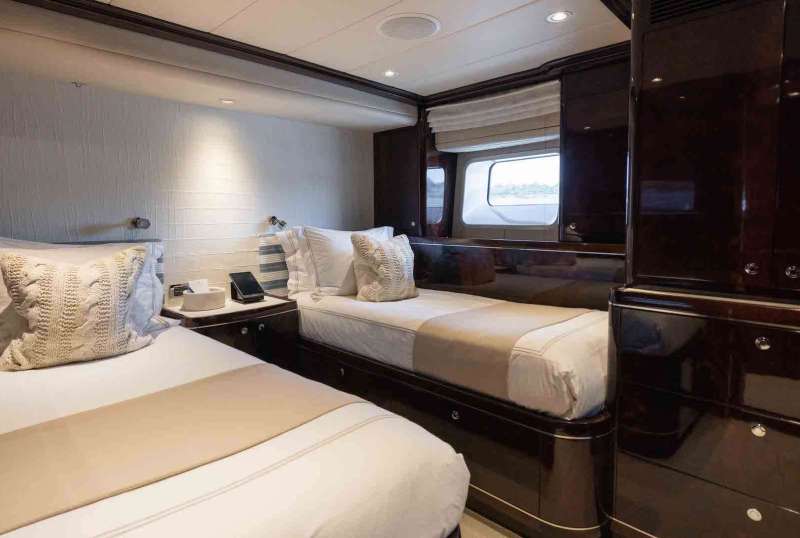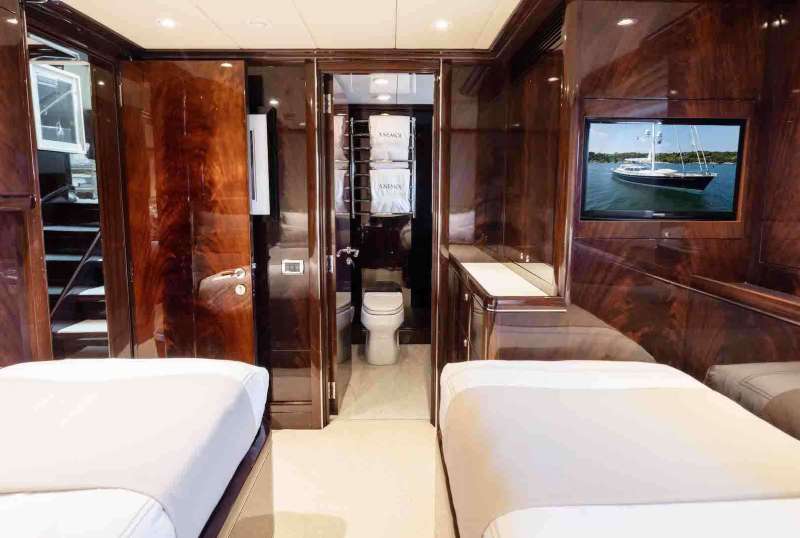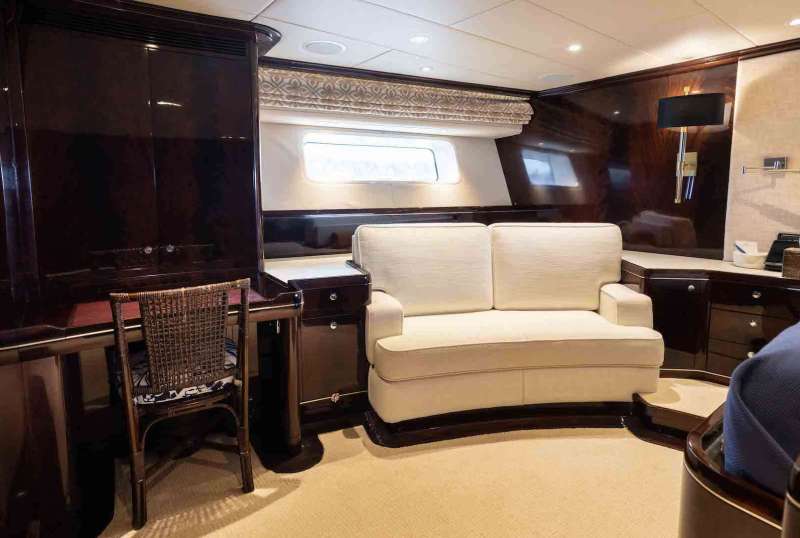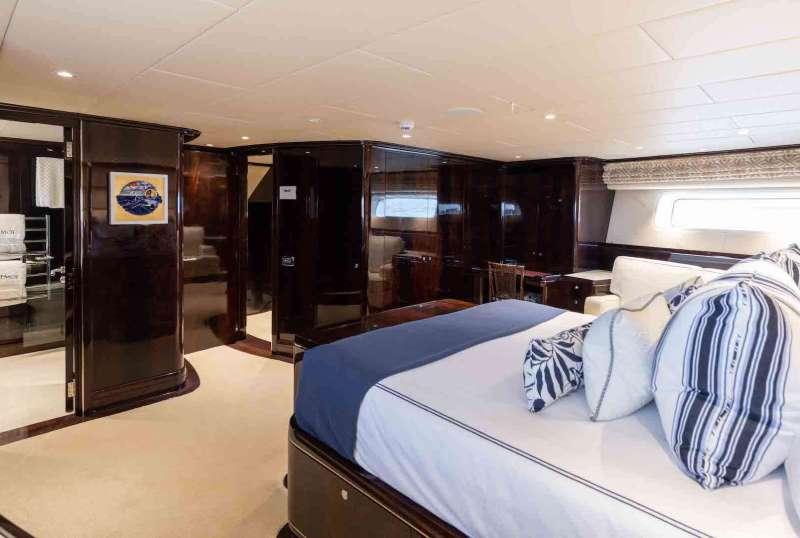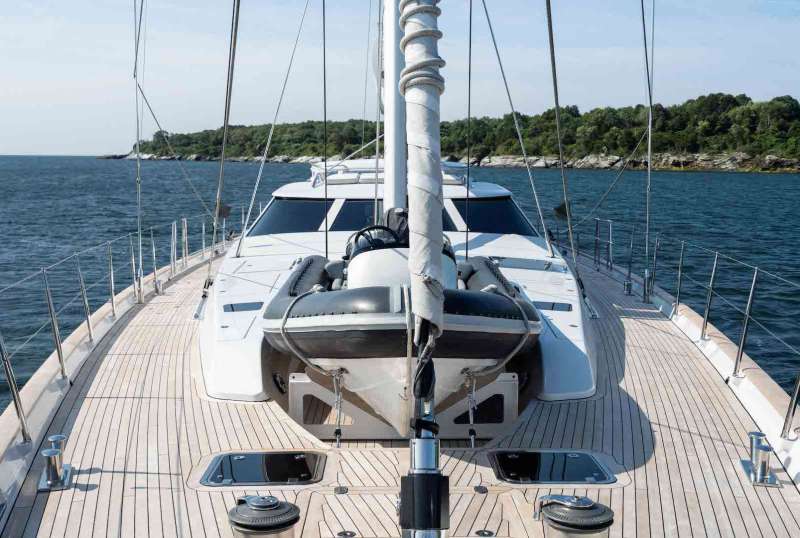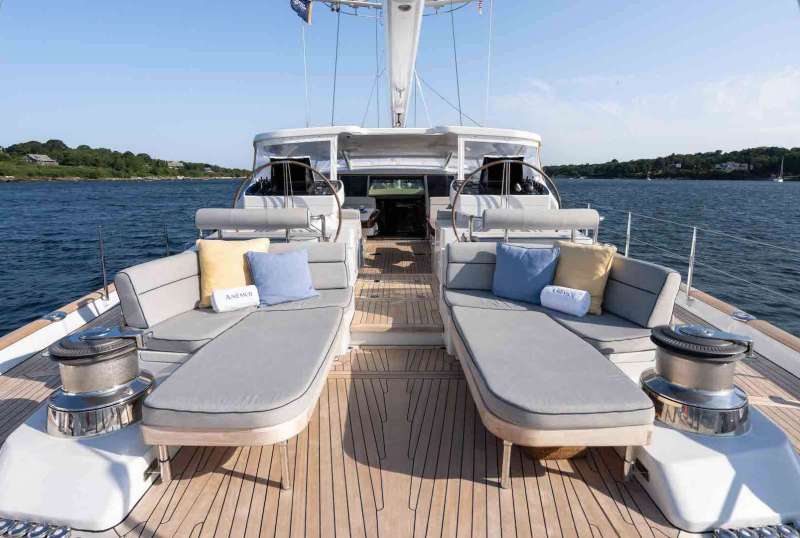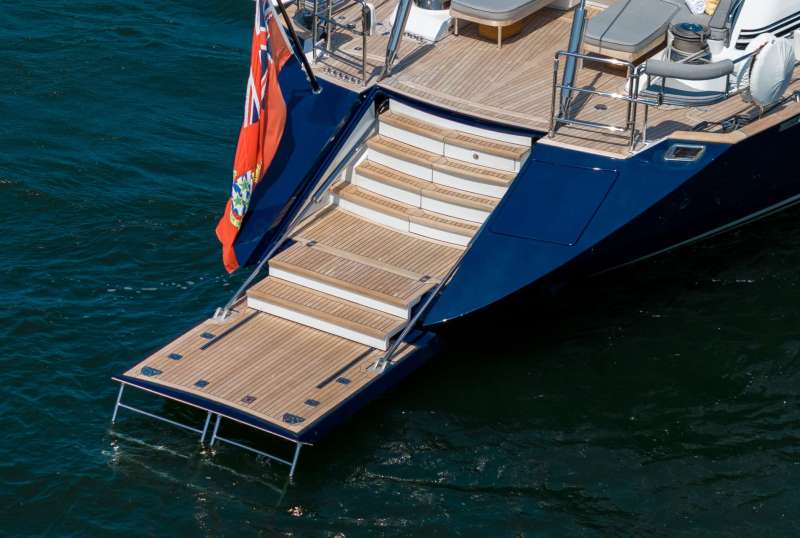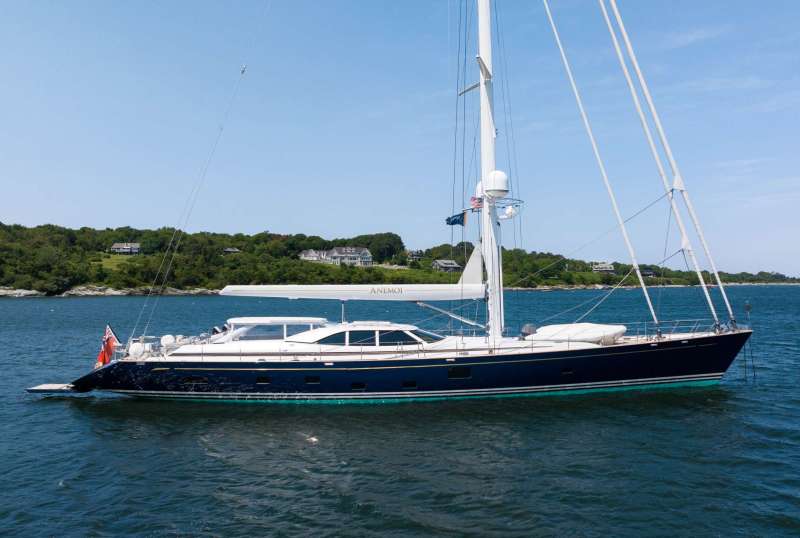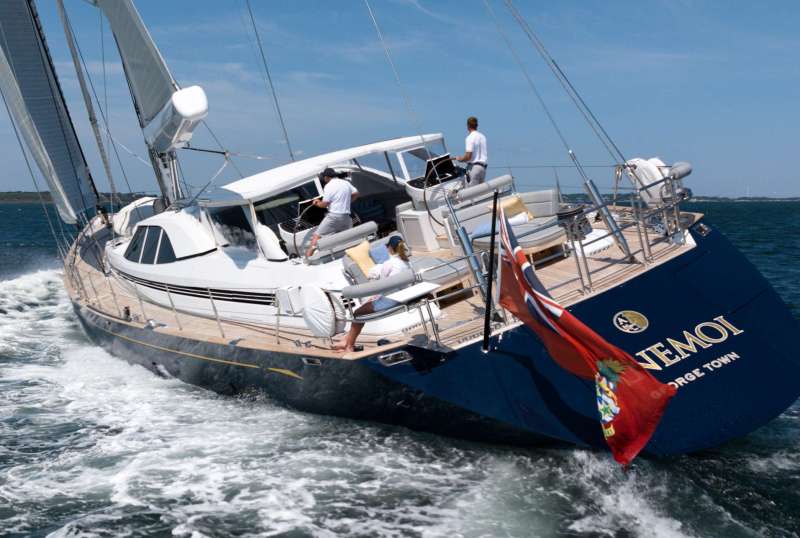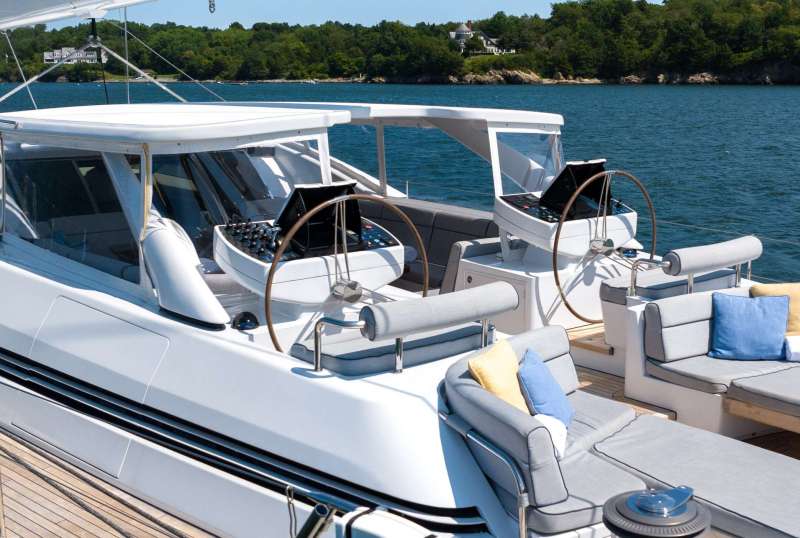 ANEMOI
From €85,000/week
4 cabins
122 ft
Fitzroy Yachts
8 guests
Refit: 2018
37 Litres/Hr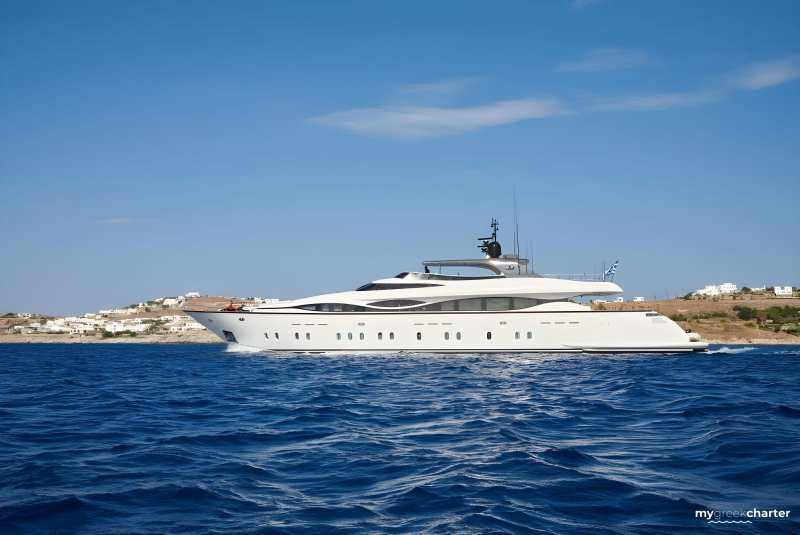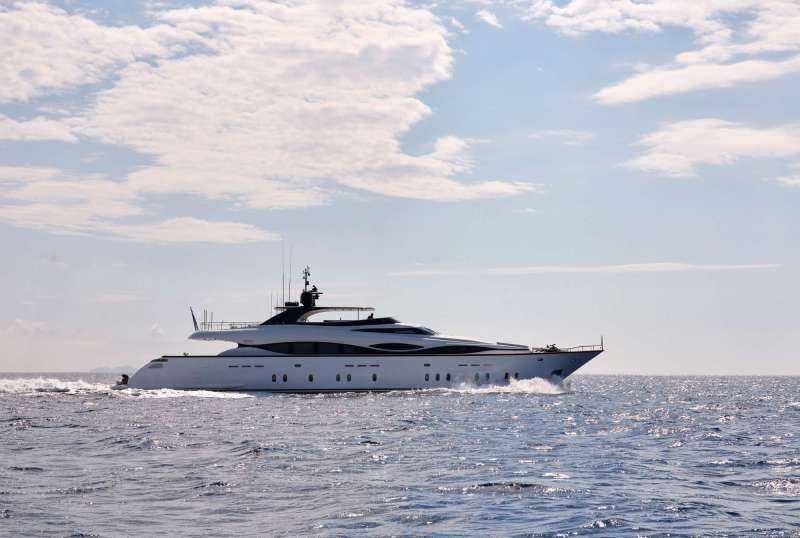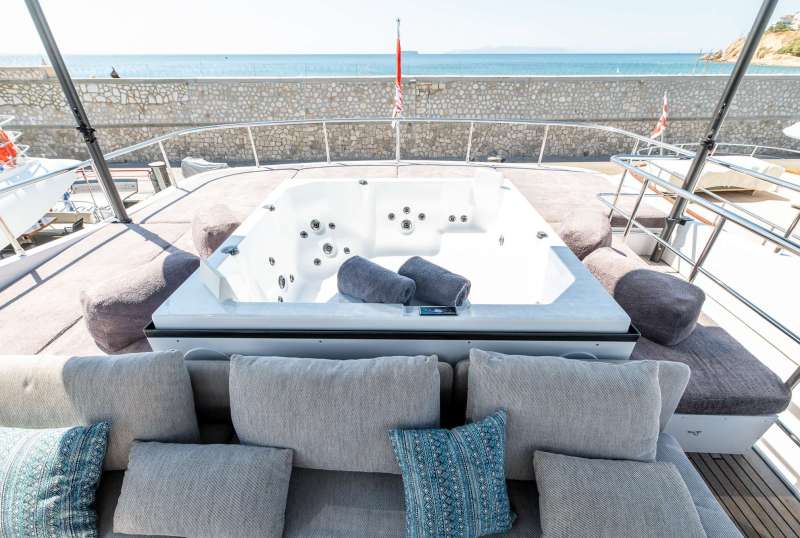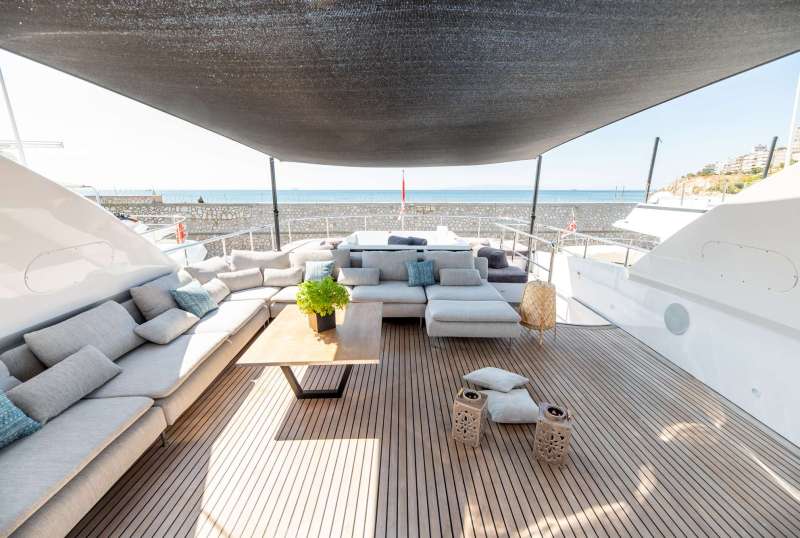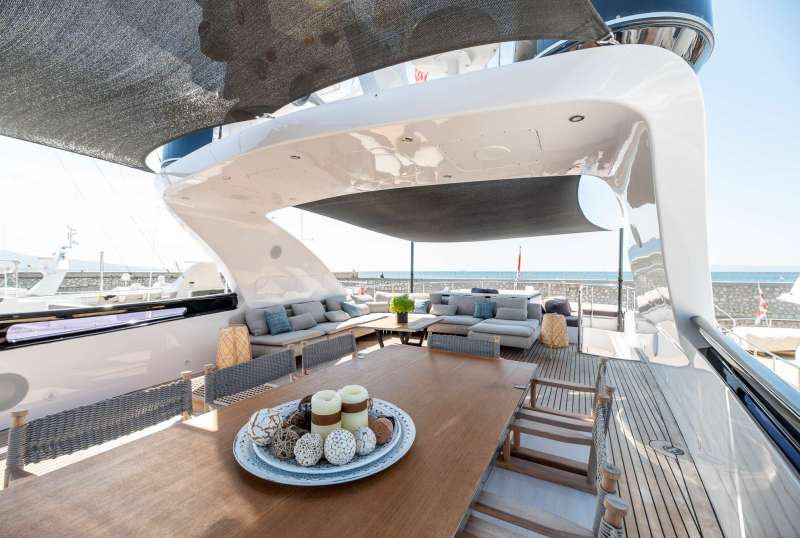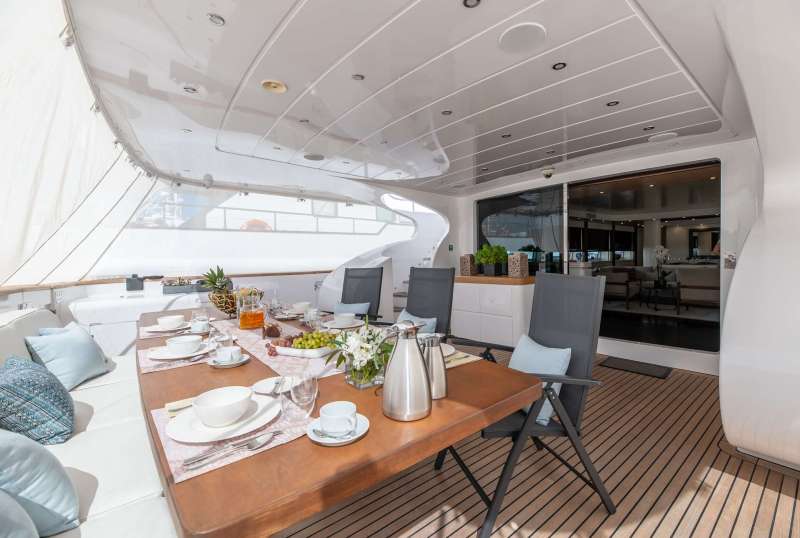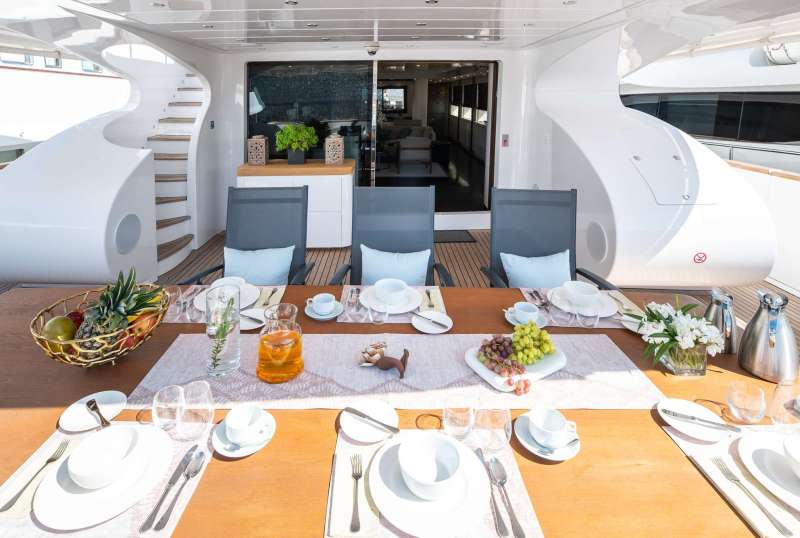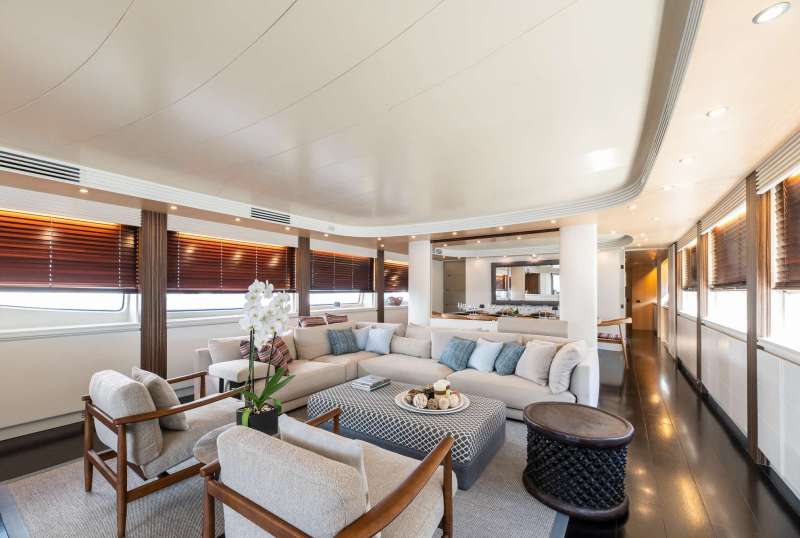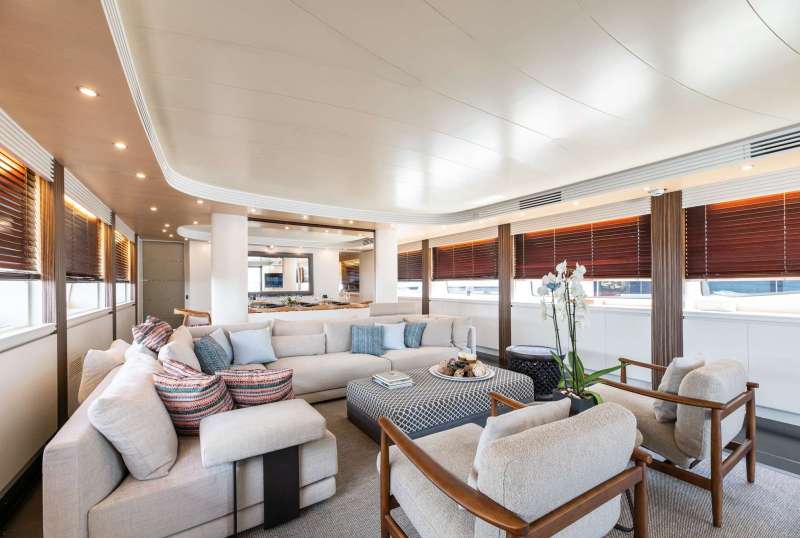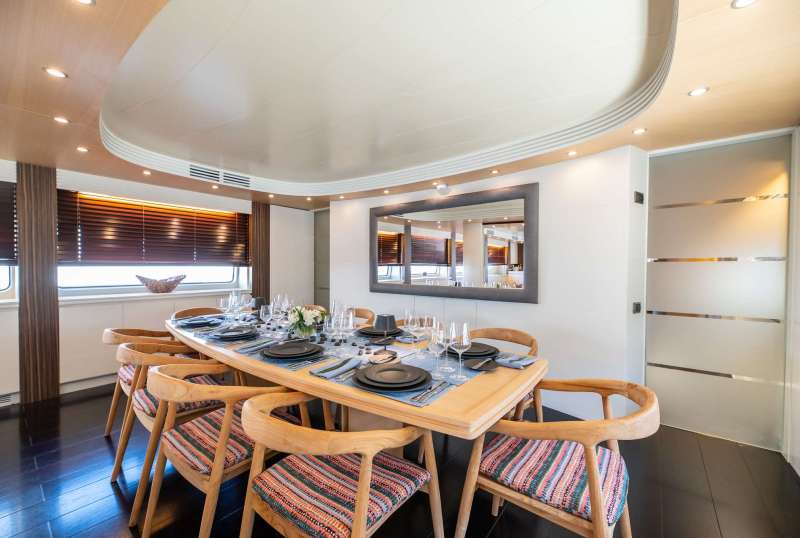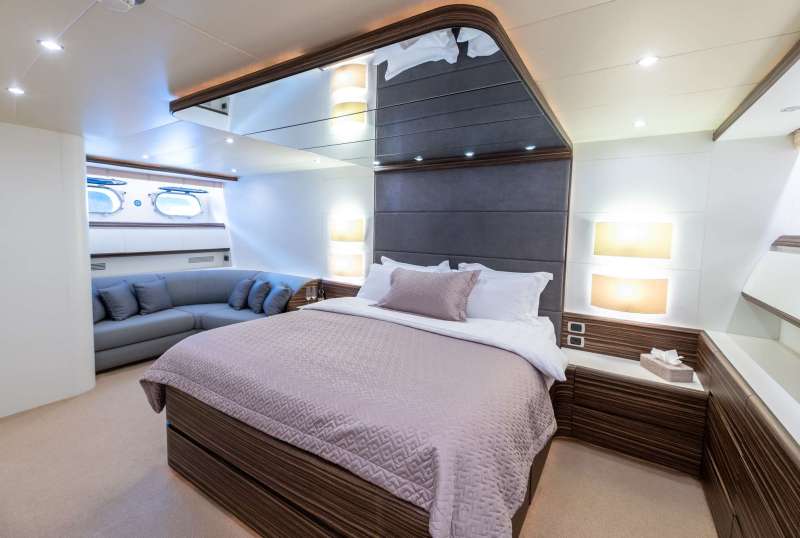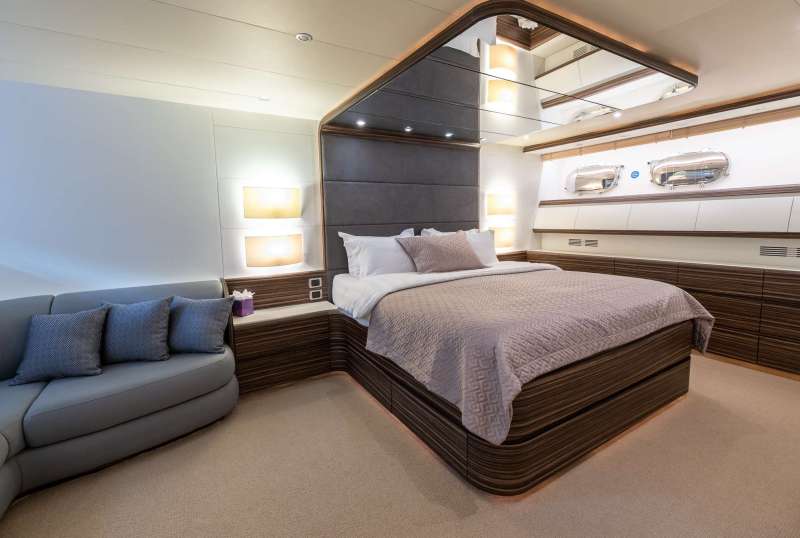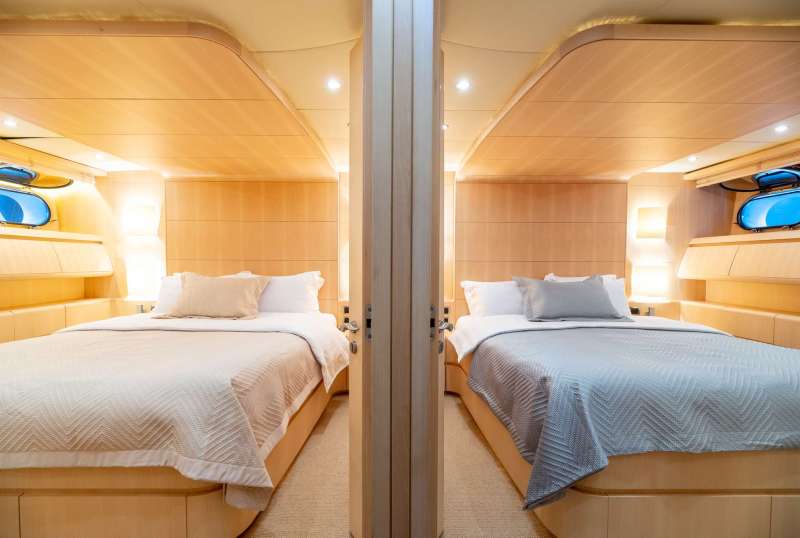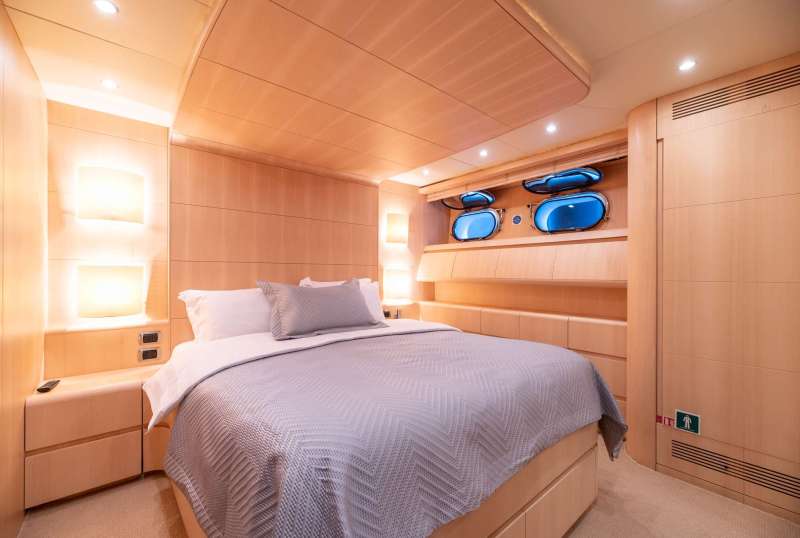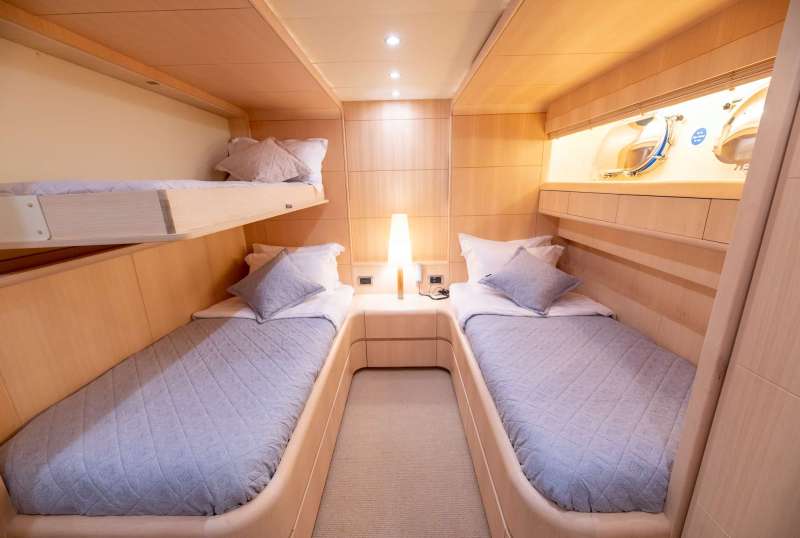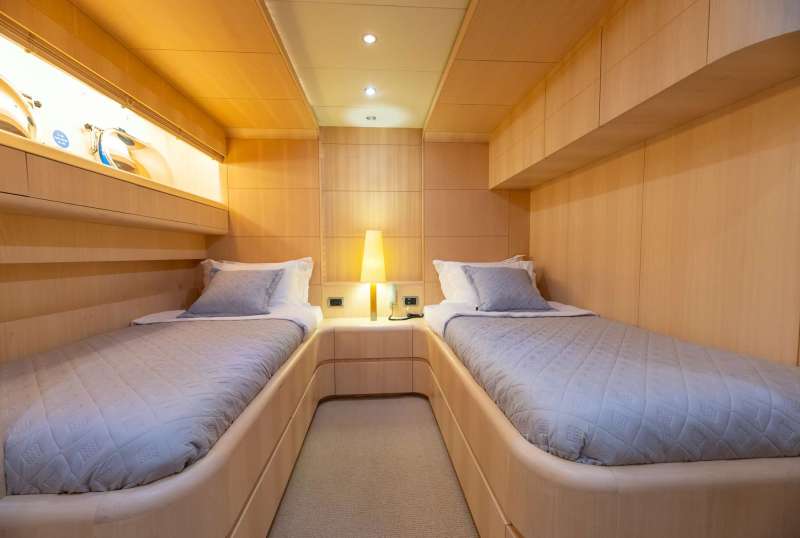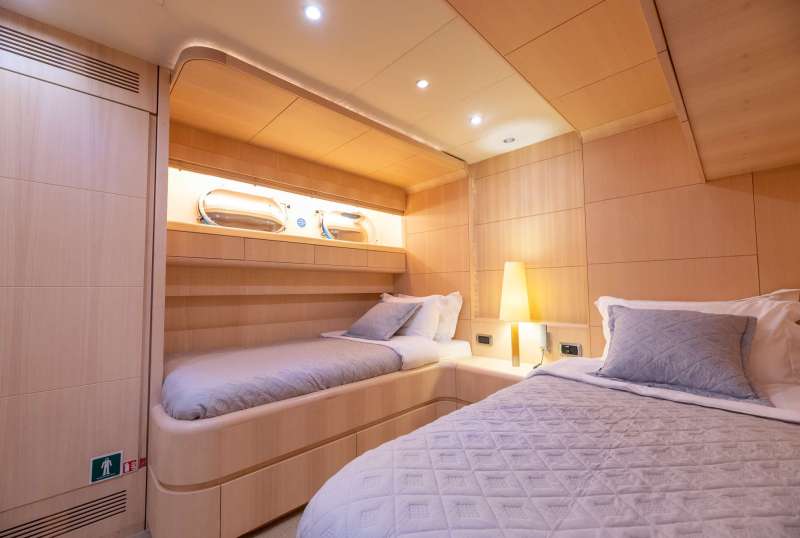 LIVA
From €85,000/week
5 cabins
126 ft
Maiora
12 guests
Refit: 2022
850 Litres/Hr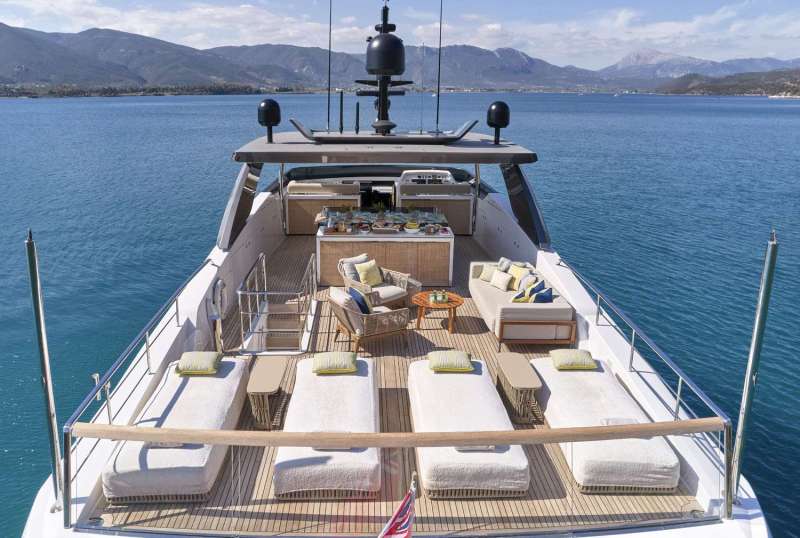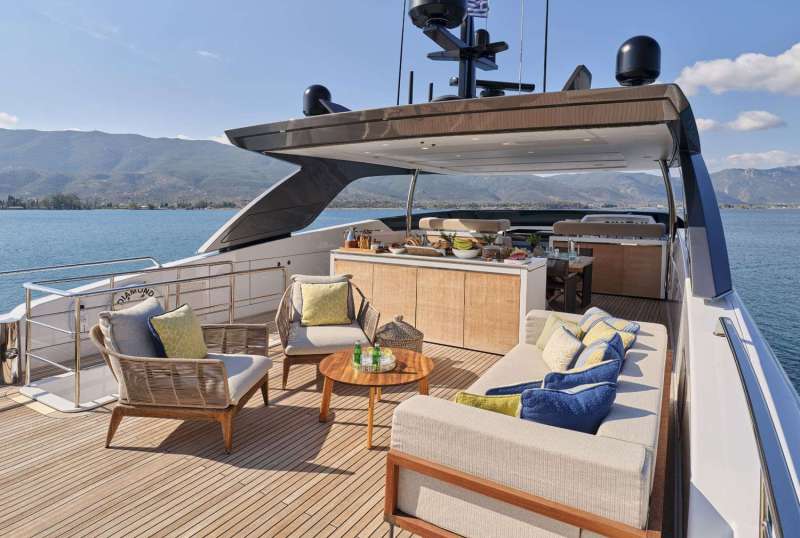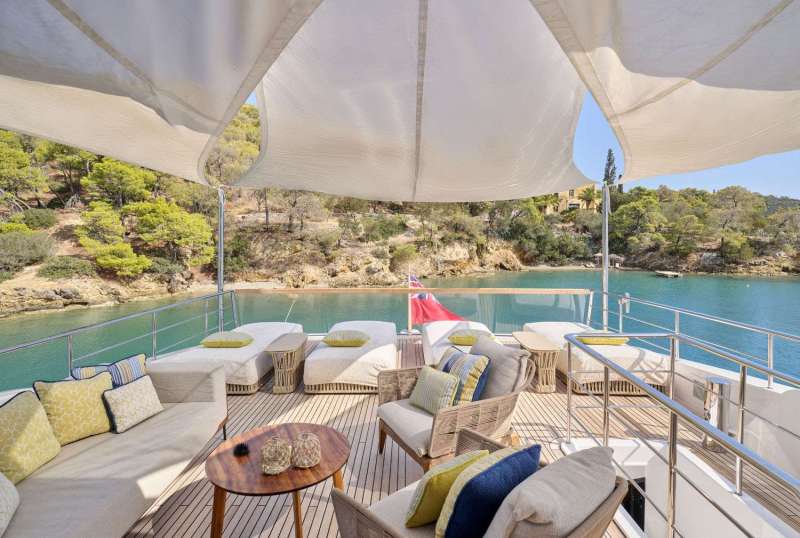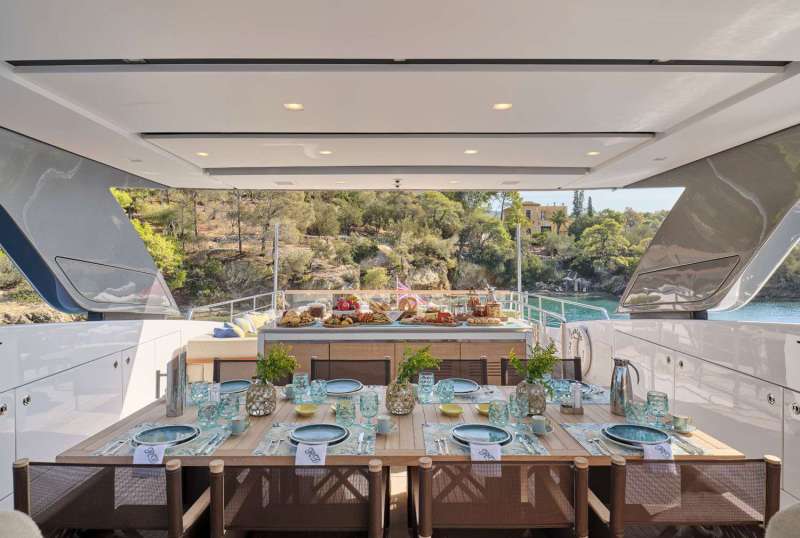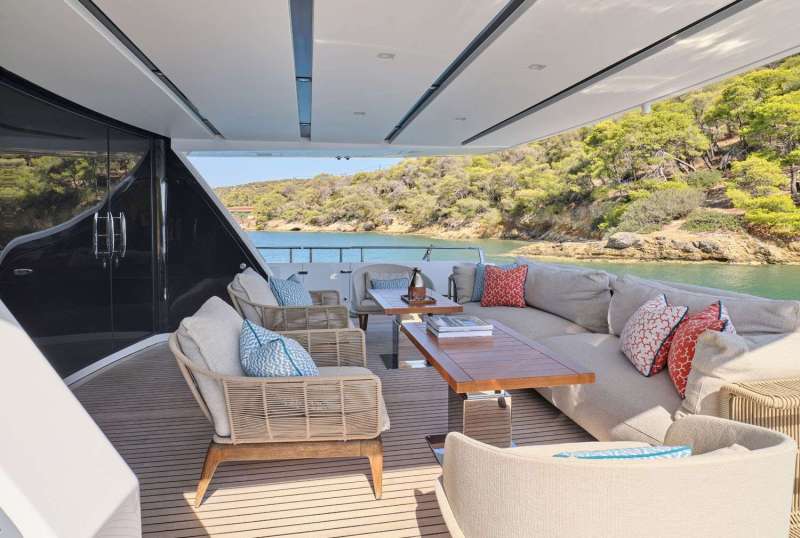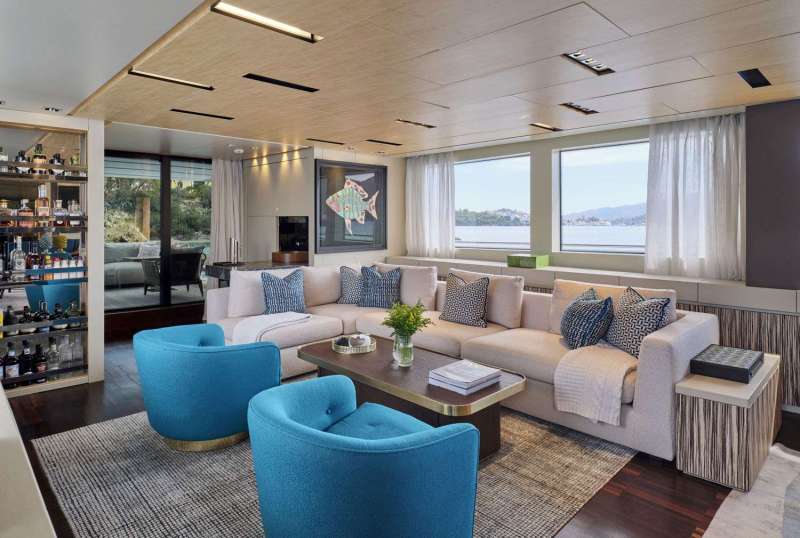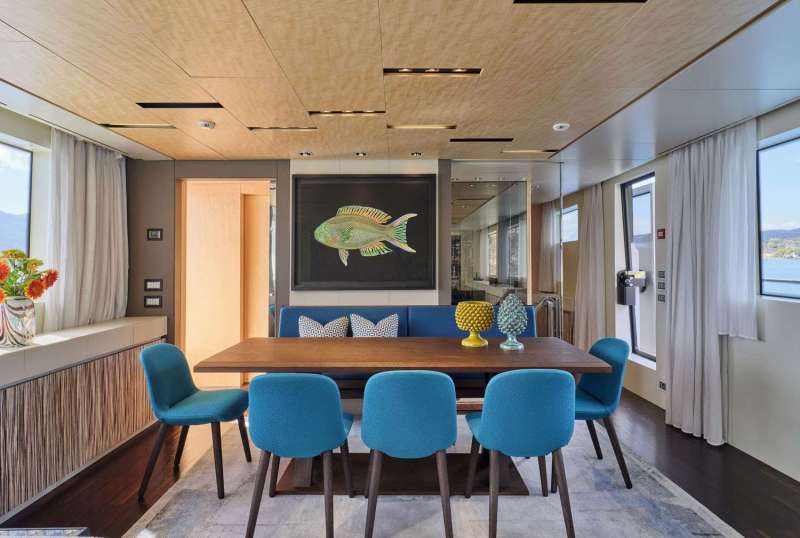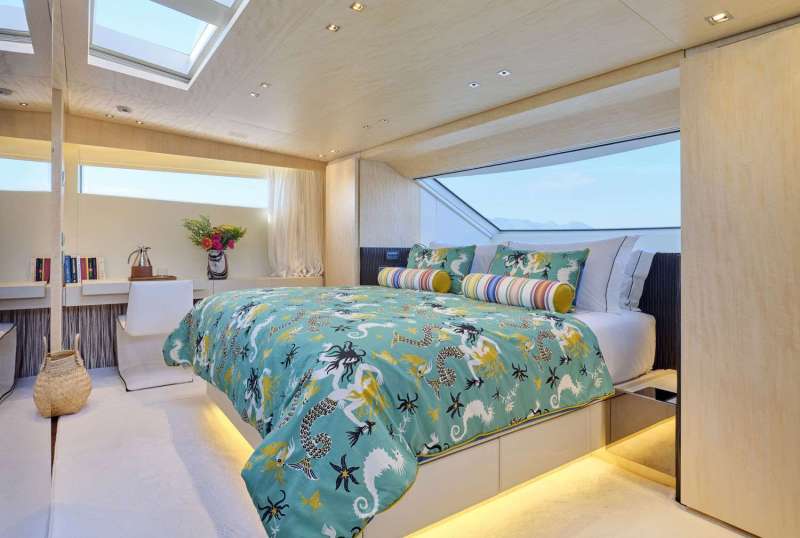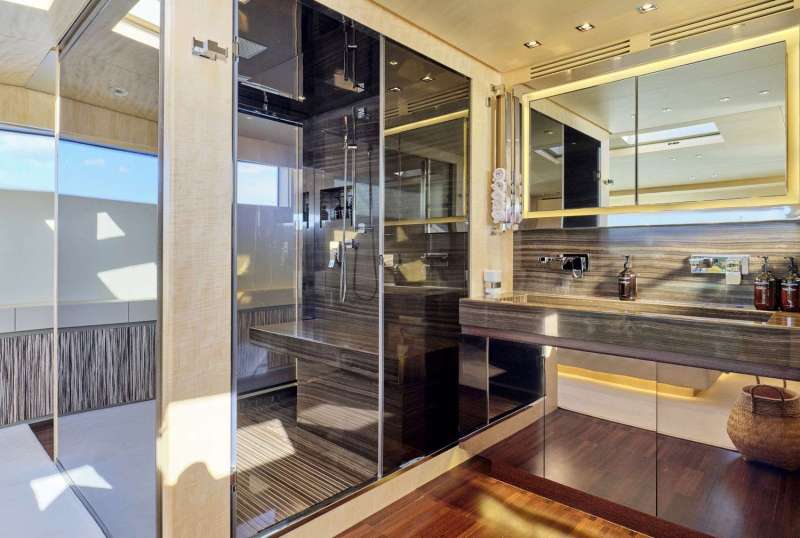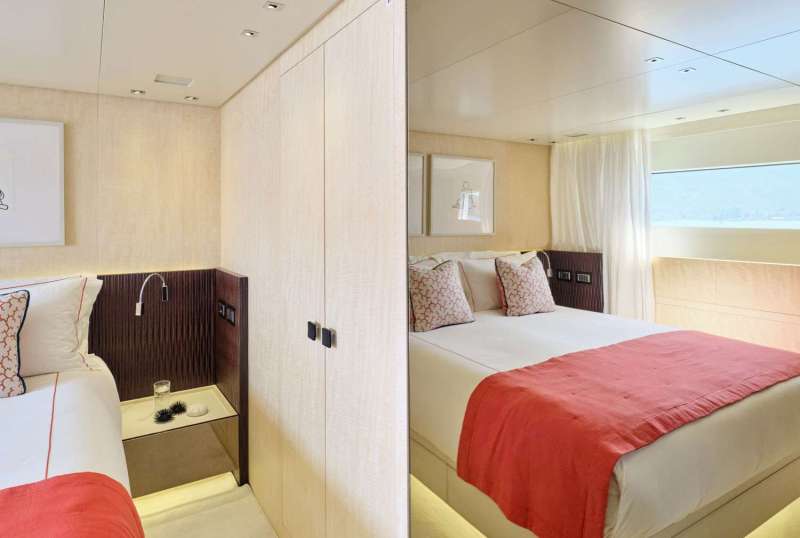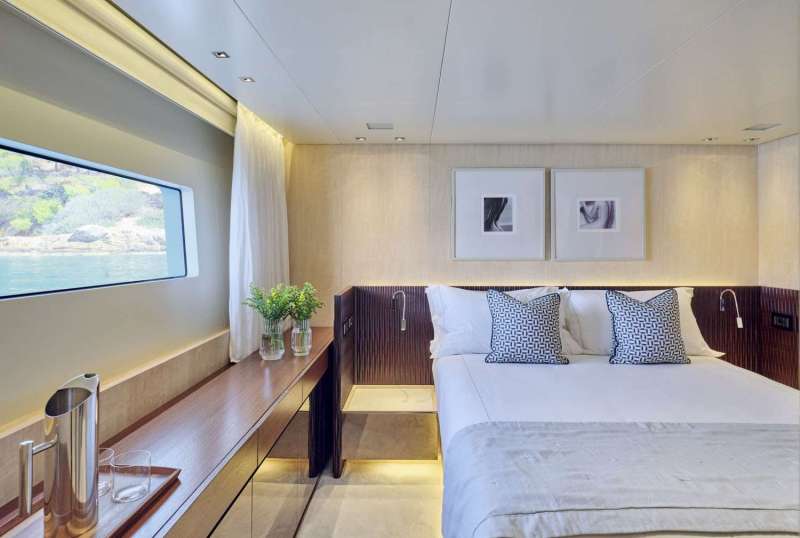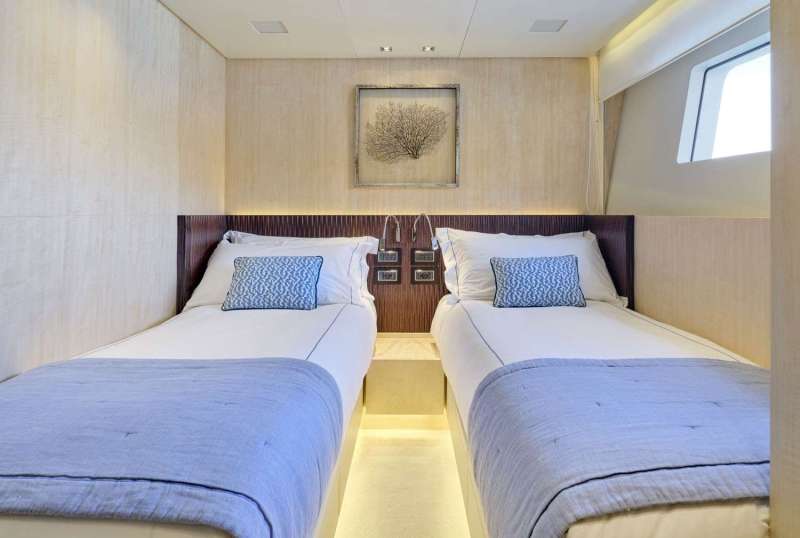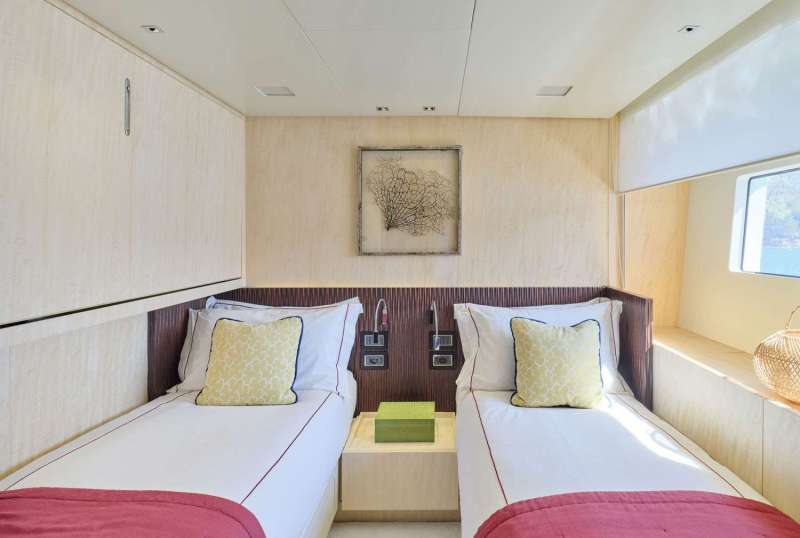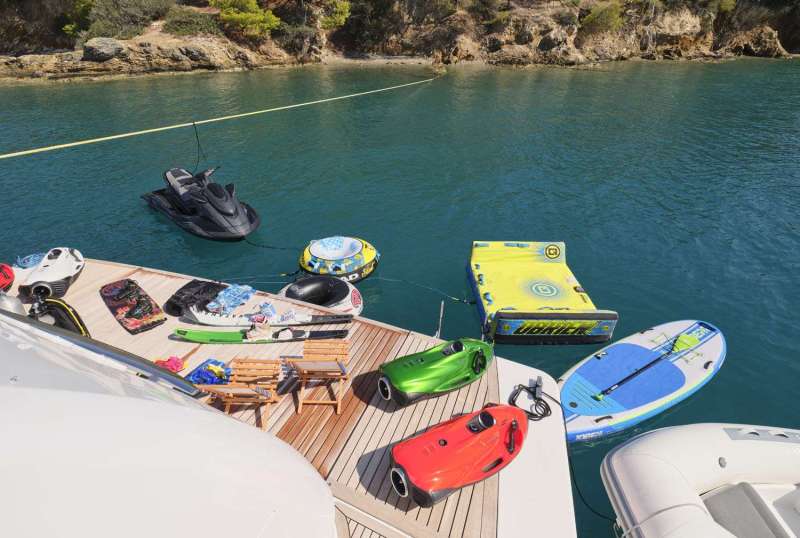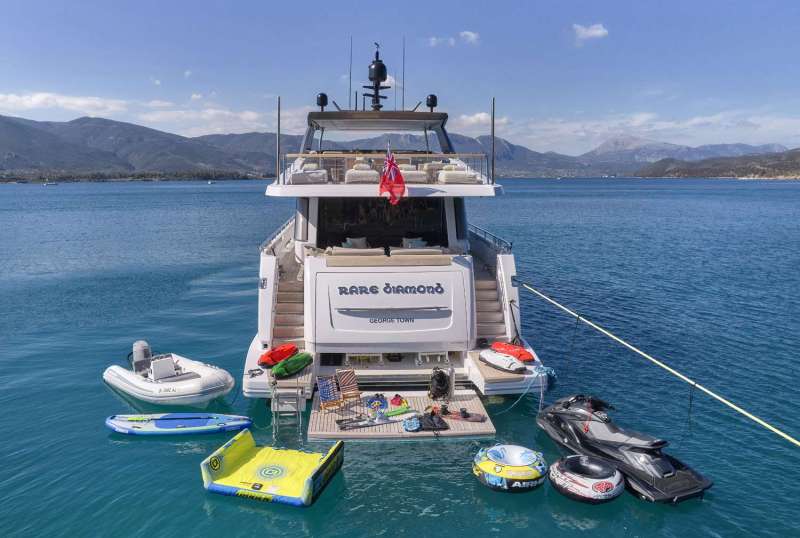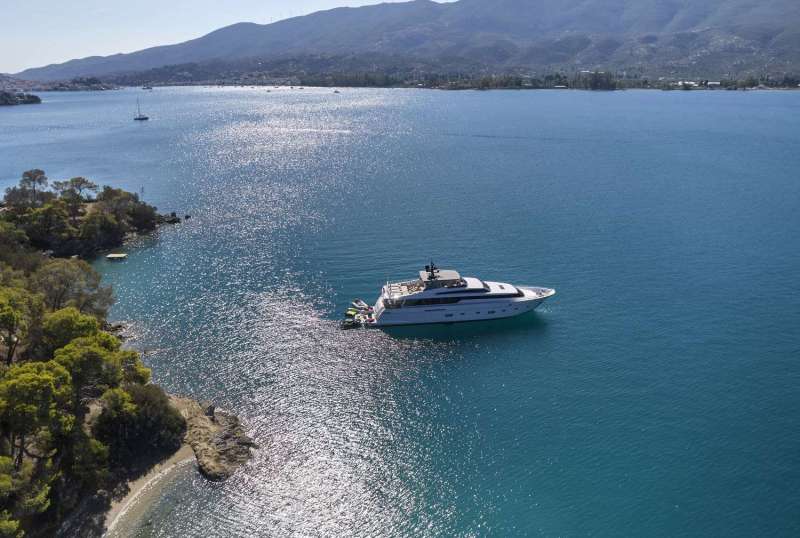 RARE DIAMOND
From €80,000/week
5 cabins
106 ft
San Lorenzo
11 guests
Refit: 2022
700 Litres/Hr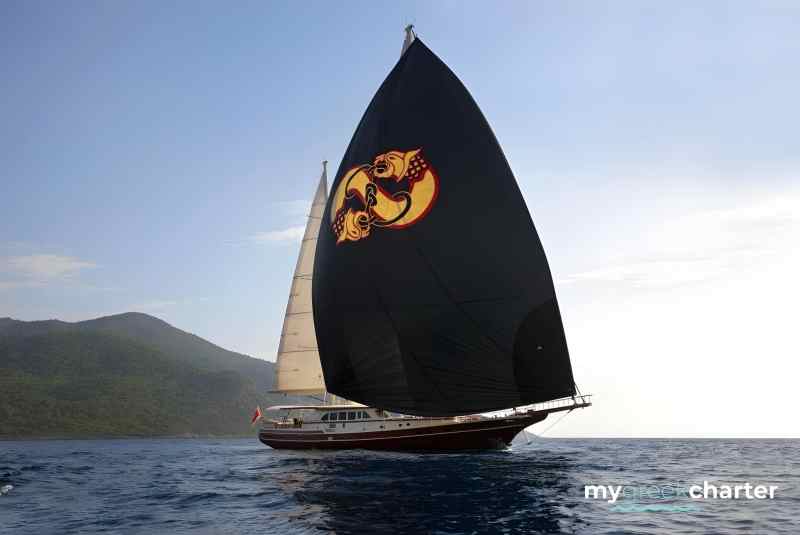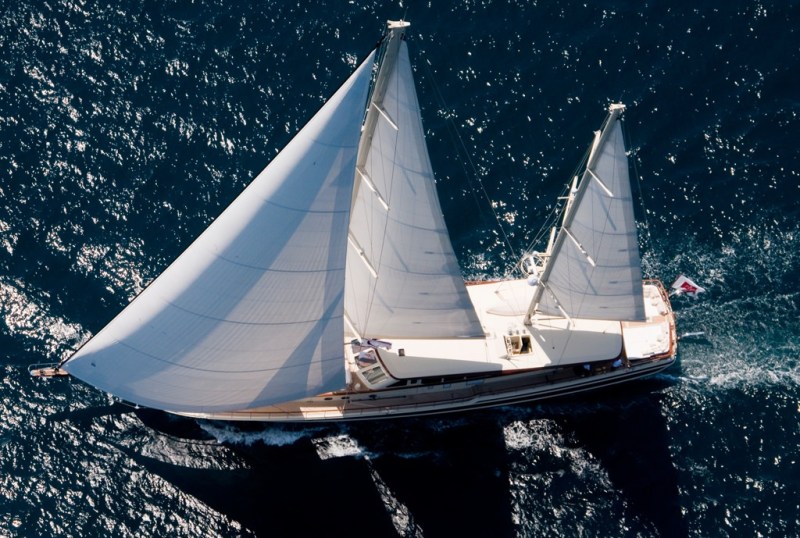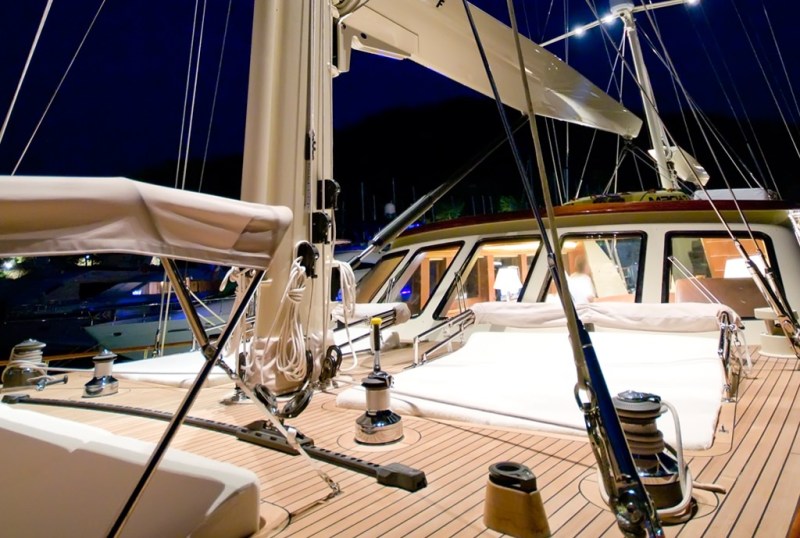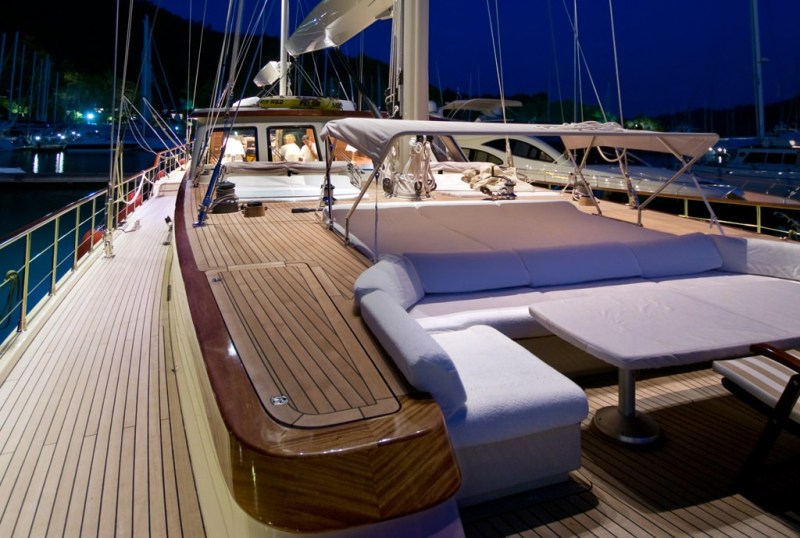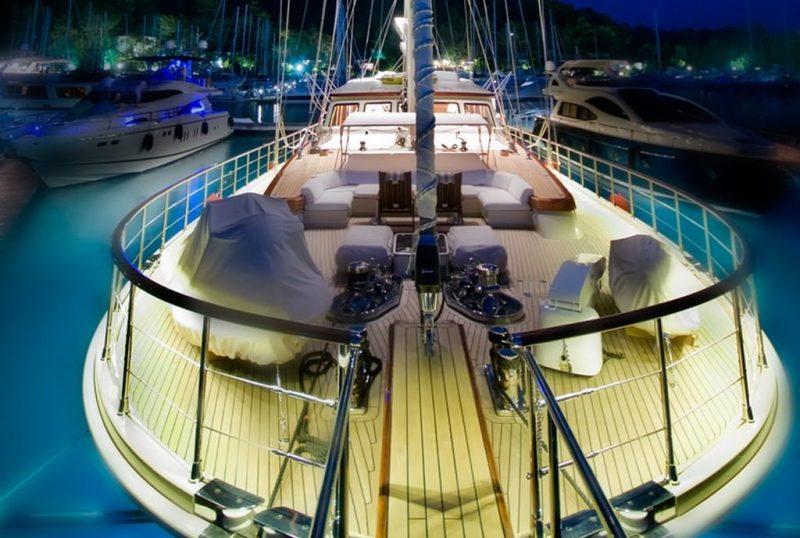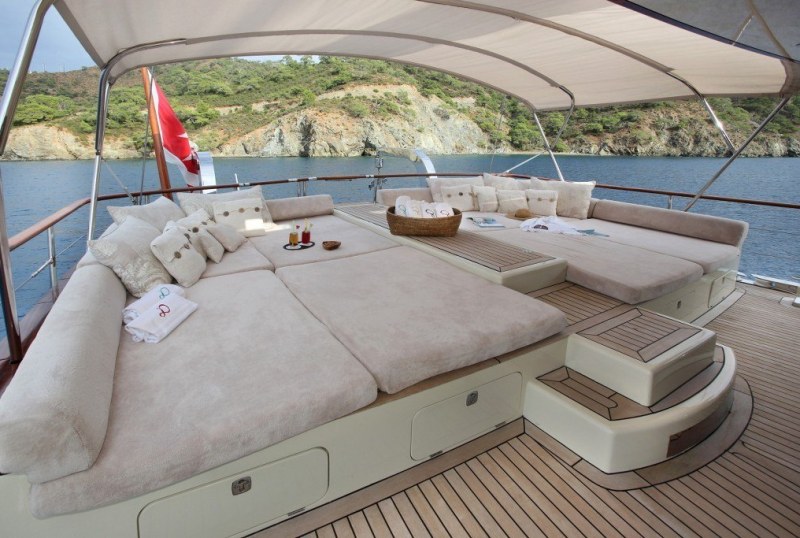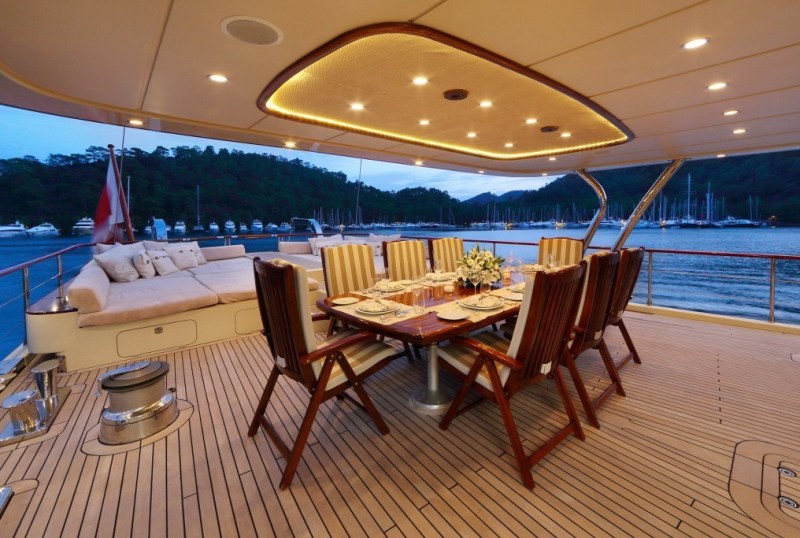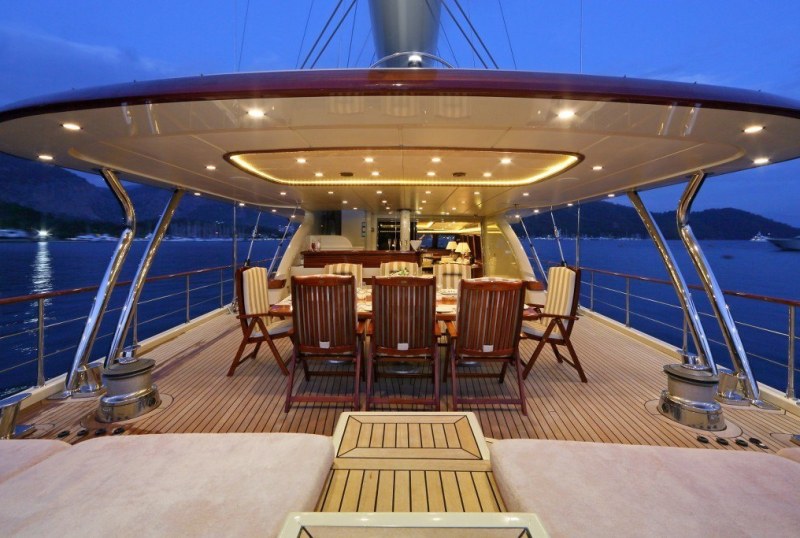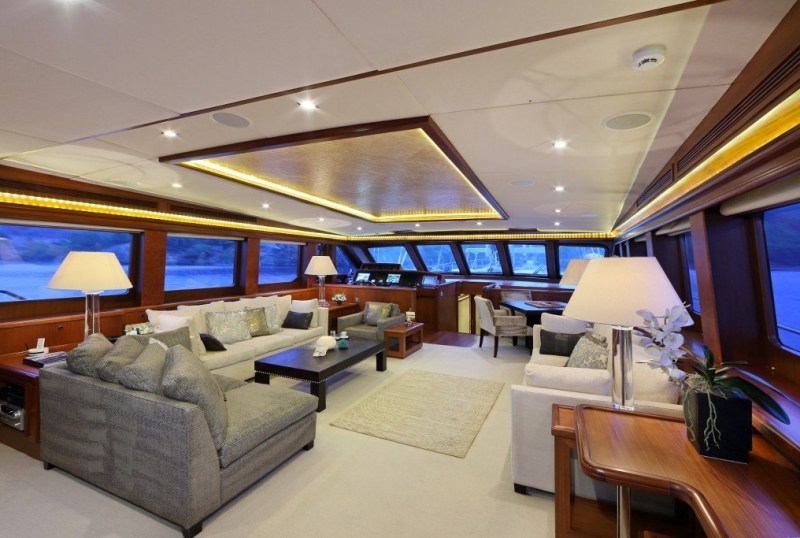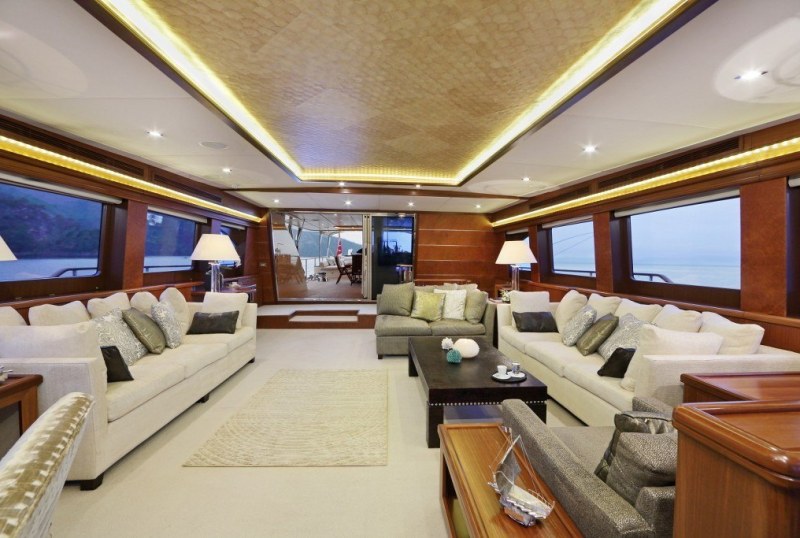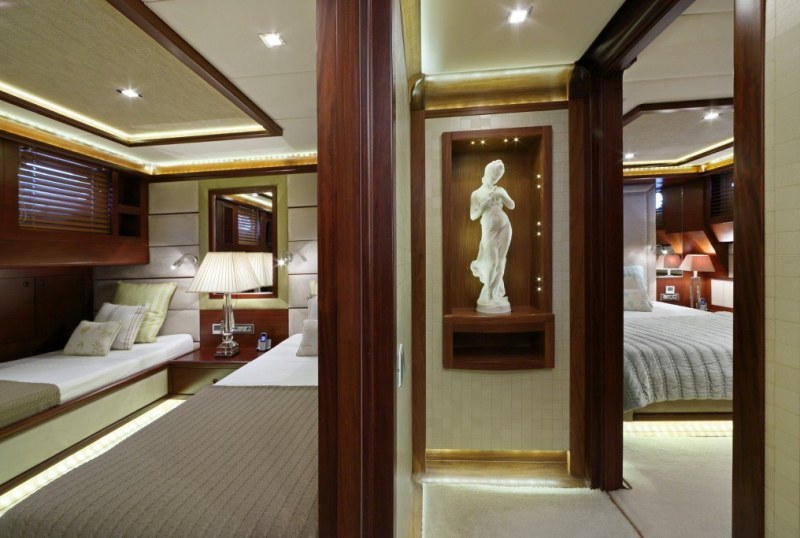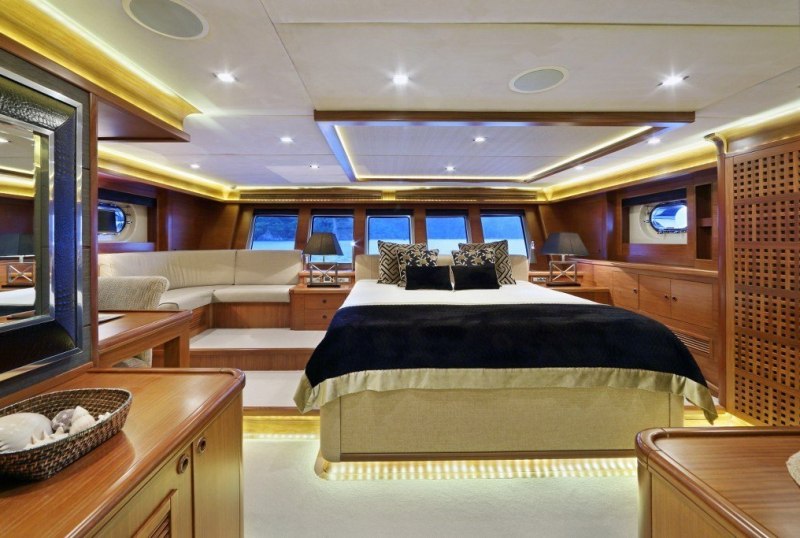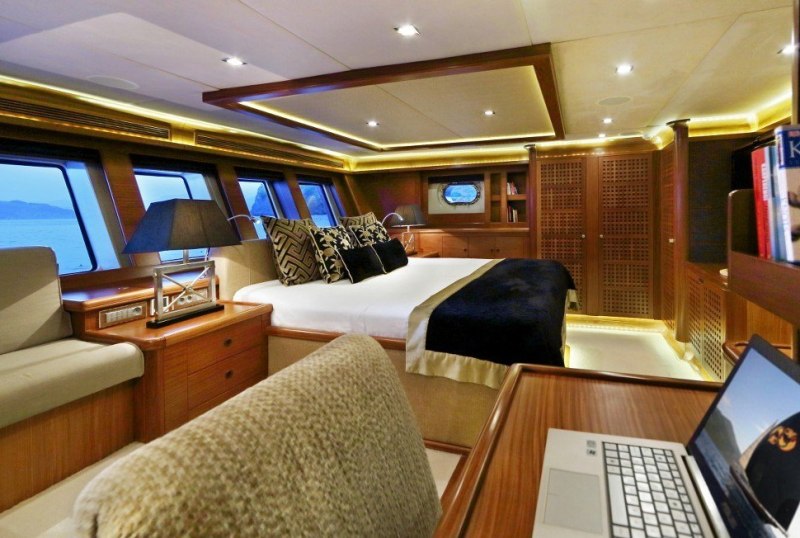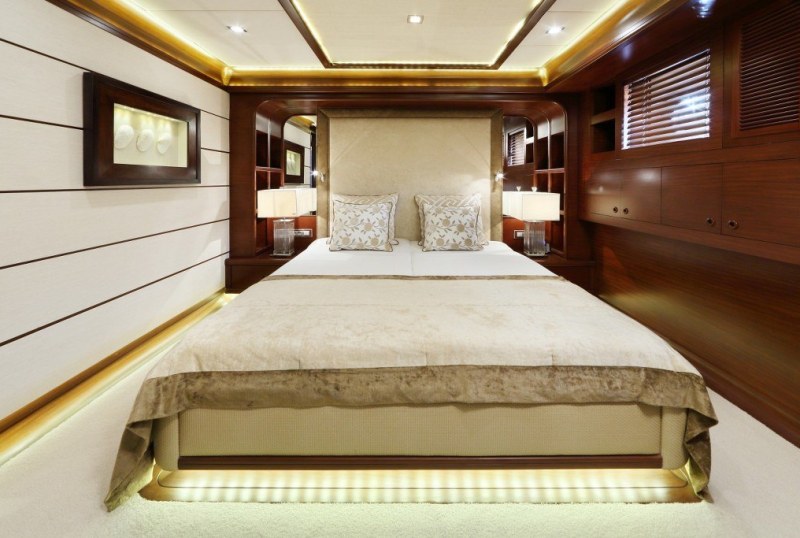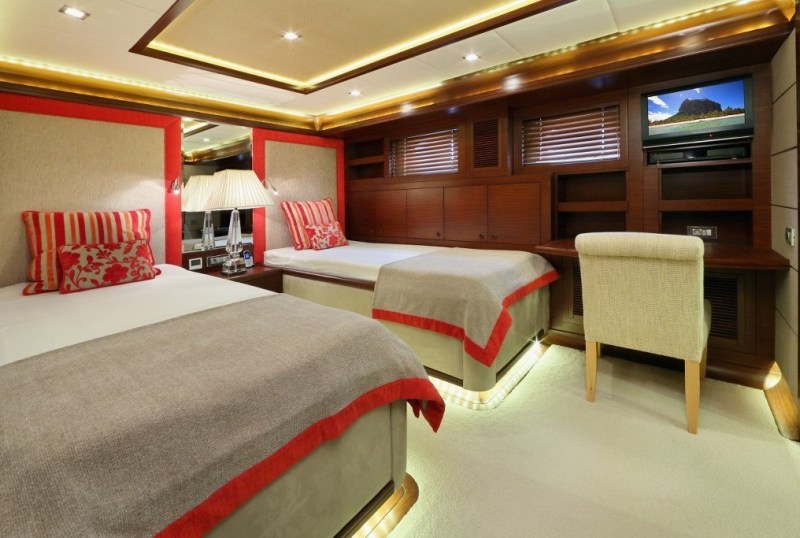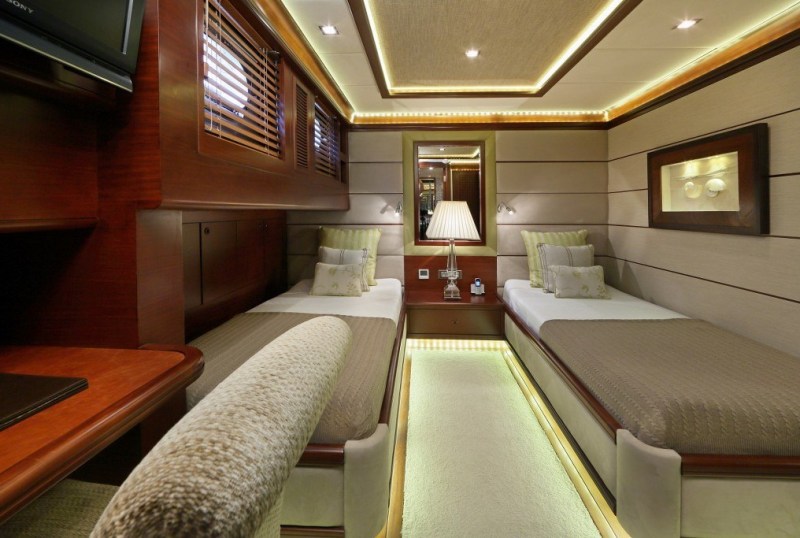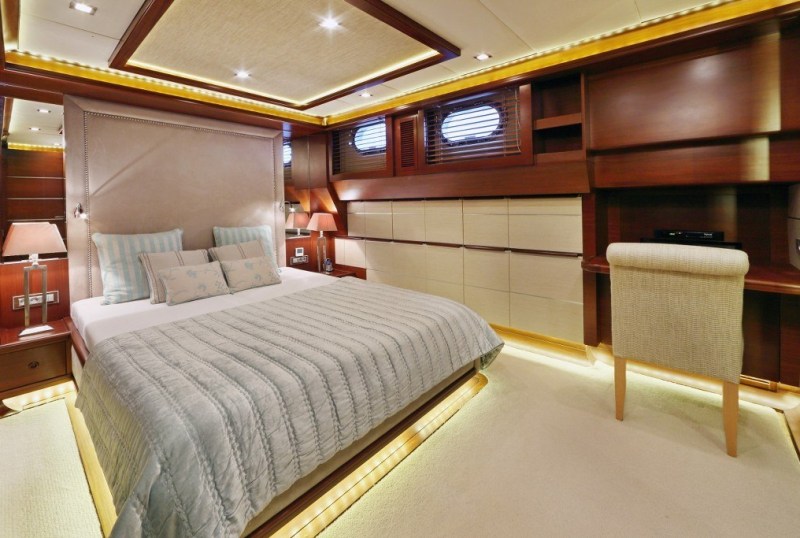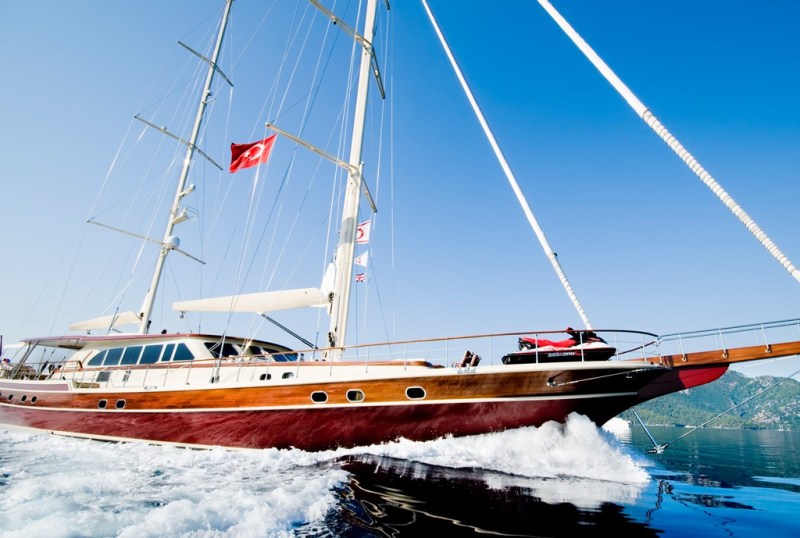 DAIMA
From €78,000/week
5 cabins
139 ft
Custom
10 guests
Refit: 2023
250 Litres/Hr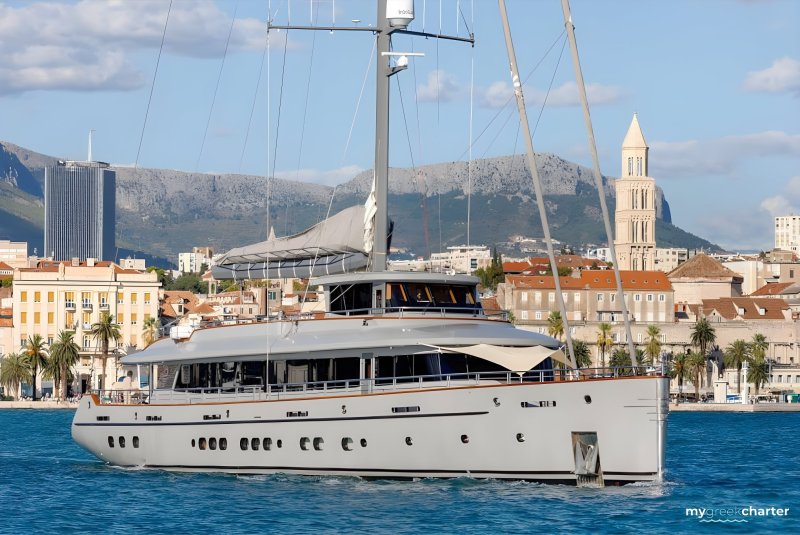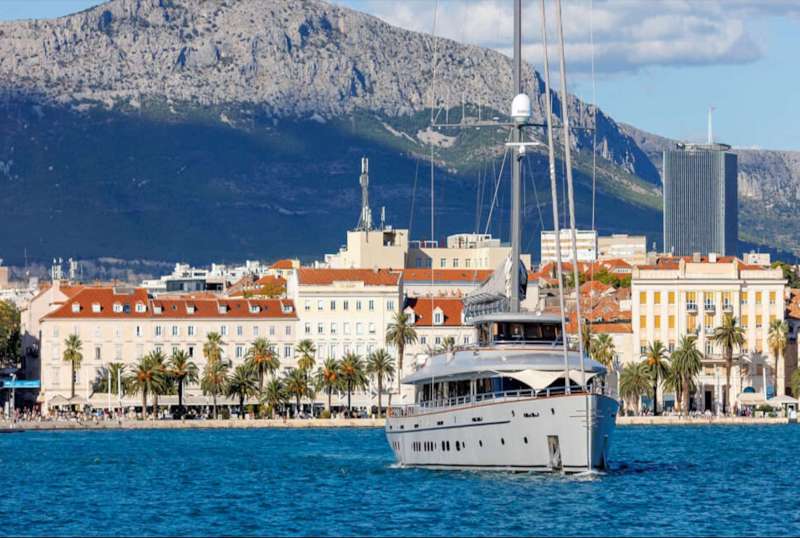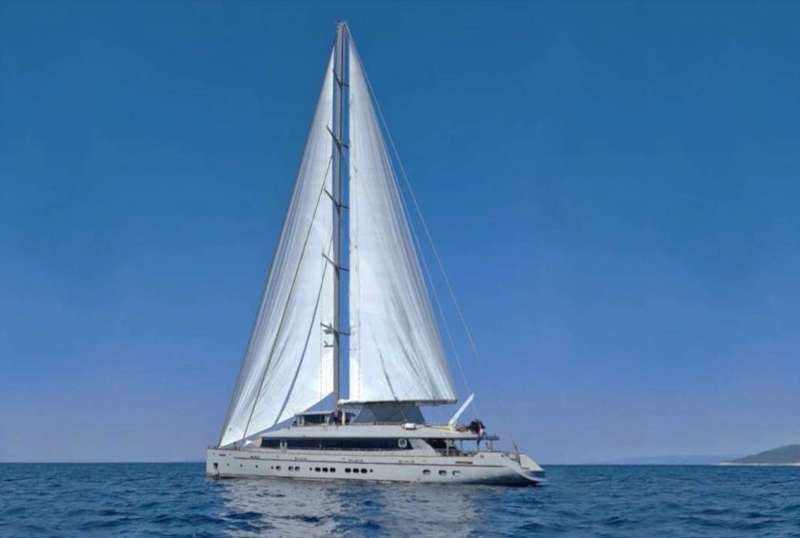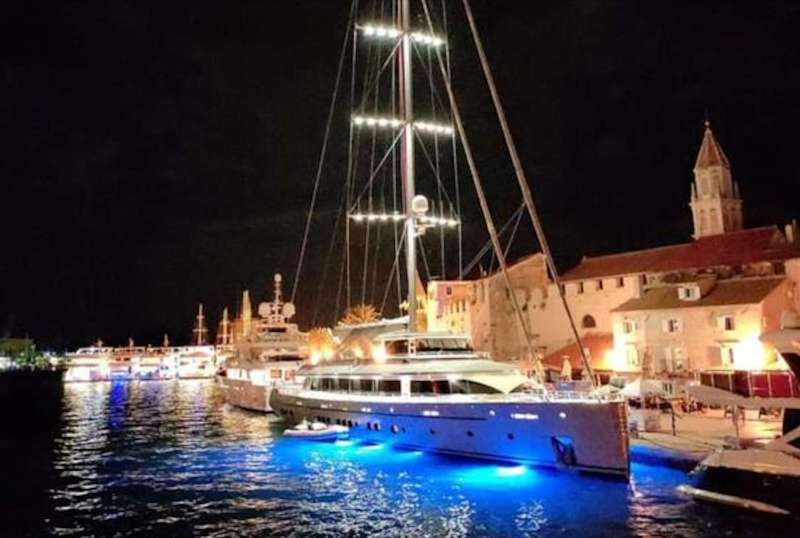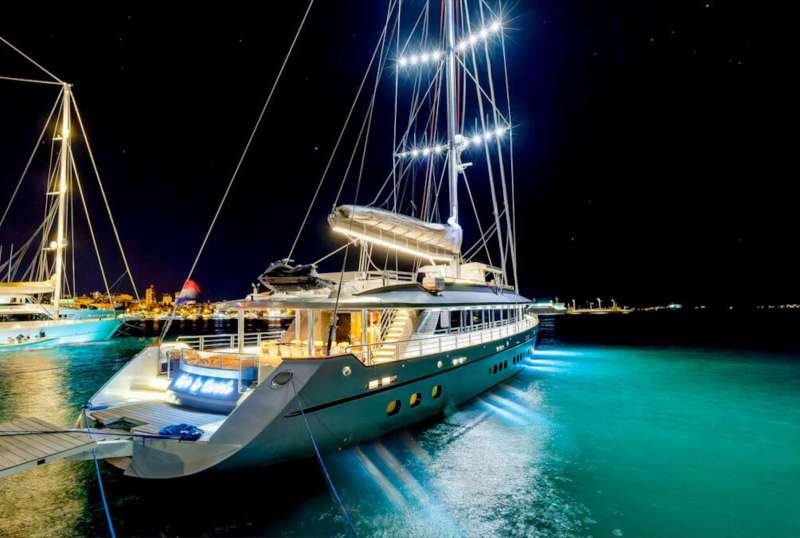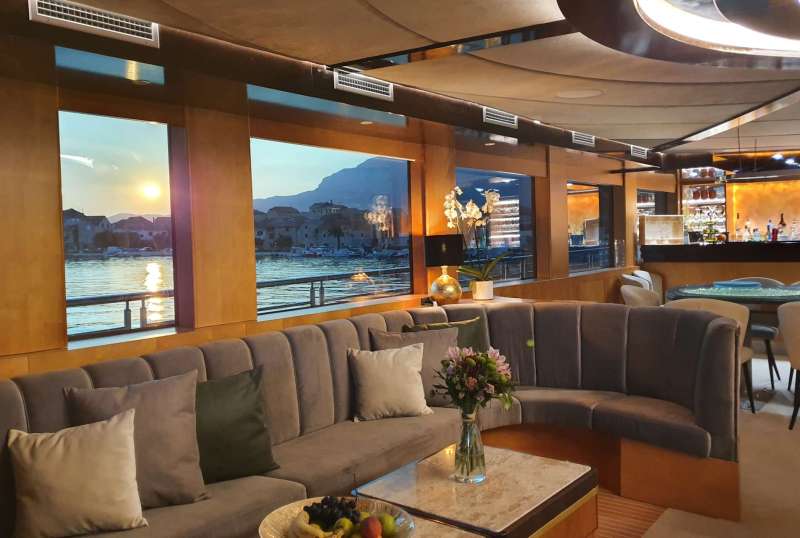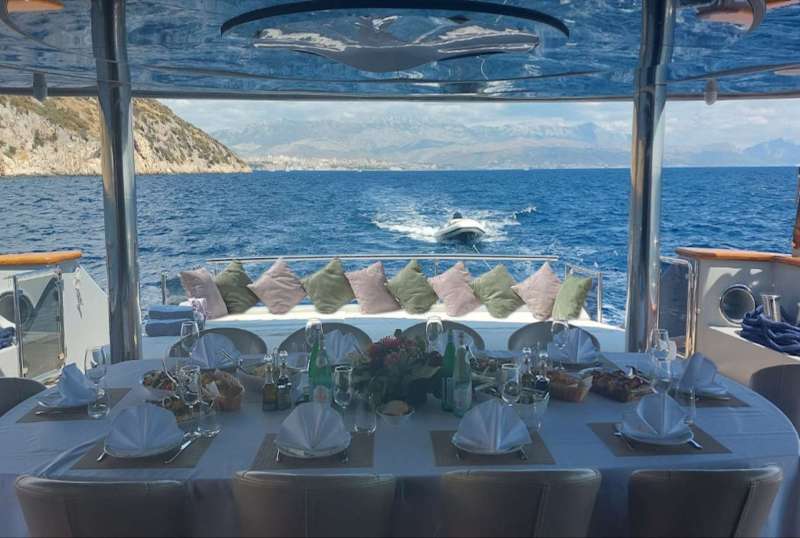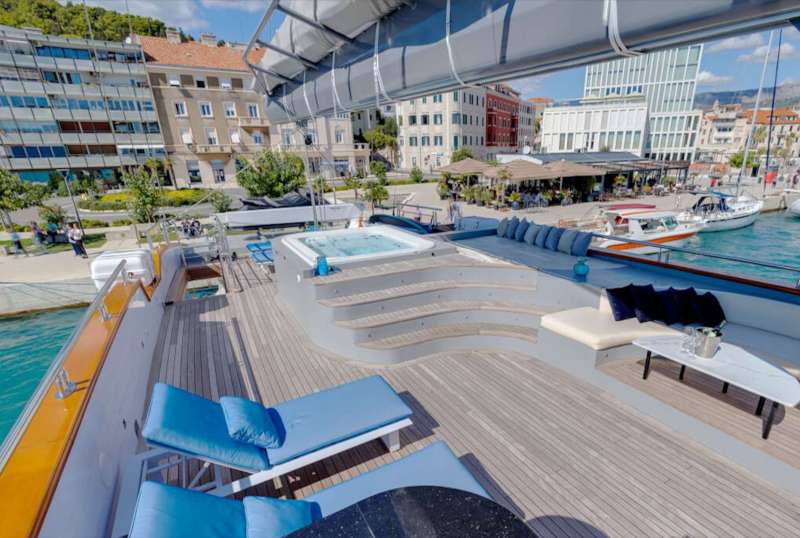 LIFE IS GOOD
From €73,000/week
7 cabins
147 ft
14 guests
Built: 2022