Historical Charters Greece
The history of Greece can't be paralleled by any other yacht charter destination. Athens- of course, a great start and the cradle of Western civilization. Nevertheless, until the 1900s, a small city with a stagnating population.
Surprisingly, it was the Bavarian King Otto (western nations insisted Greece takes a monarch, that's how Otto landed on the Greek throne), who moved the capital from Nafplio to Athens and helped make them what they are today. The Acropolis, Ancient Agora (home of Greek Philosophy) and Roman Forum are the essential part of Greece that helps us make sense of the world we live in.
A historical yacht charter from Athens can still leave for the Cycladic islands (Delos, Mykonos, Santorini), although a more relaxing historical charter would take us to Hydra (the pirate island), Spetses and Aegina.
Historical Charters in the Ionian Sea almost always include the most mythical island in Greece – Ithaca. The home of Odysseus.
We sail in Greece ourselves, discovering little artifacts of history, feeling richer every time we come back.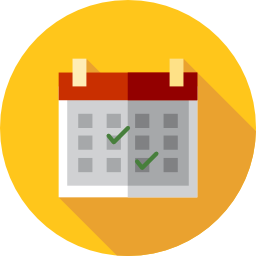 40%
reserved
Yachts in Greece for Summer 2023 are 40% reserved. If you are considering a charter in this time period, inquire now!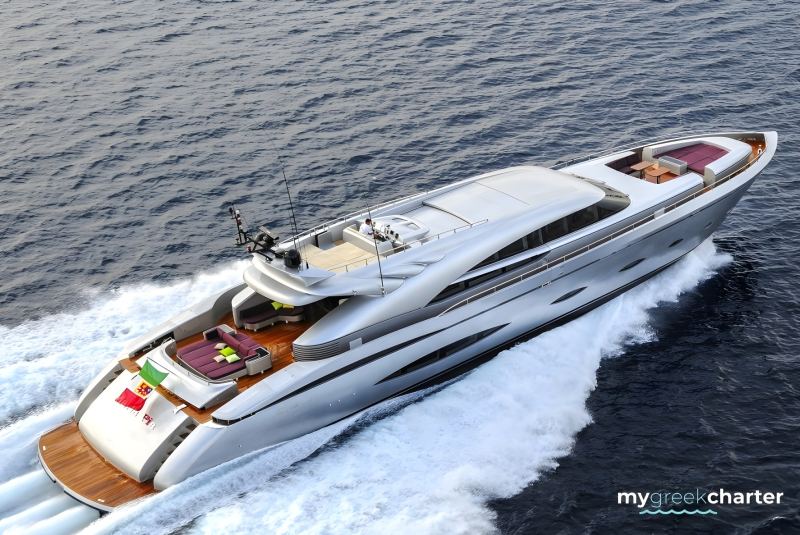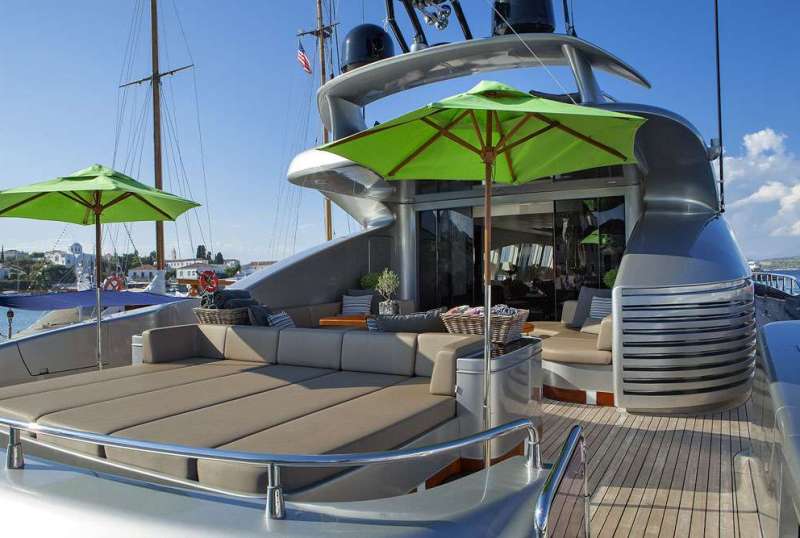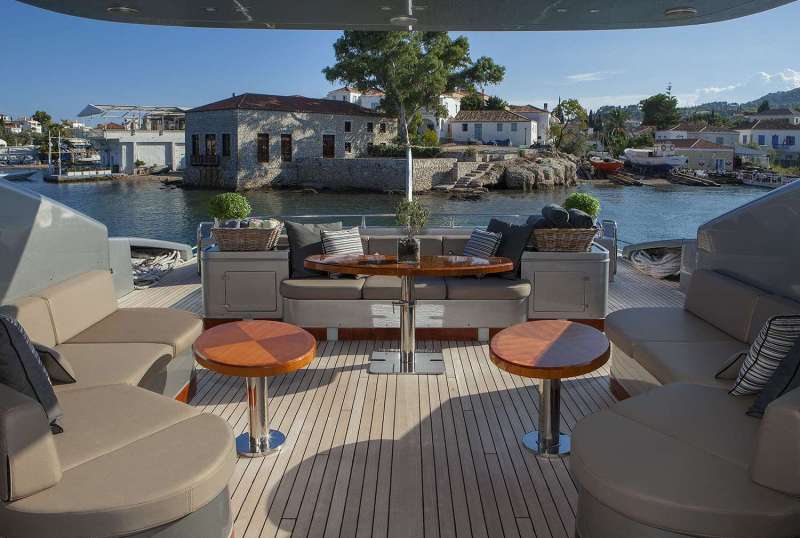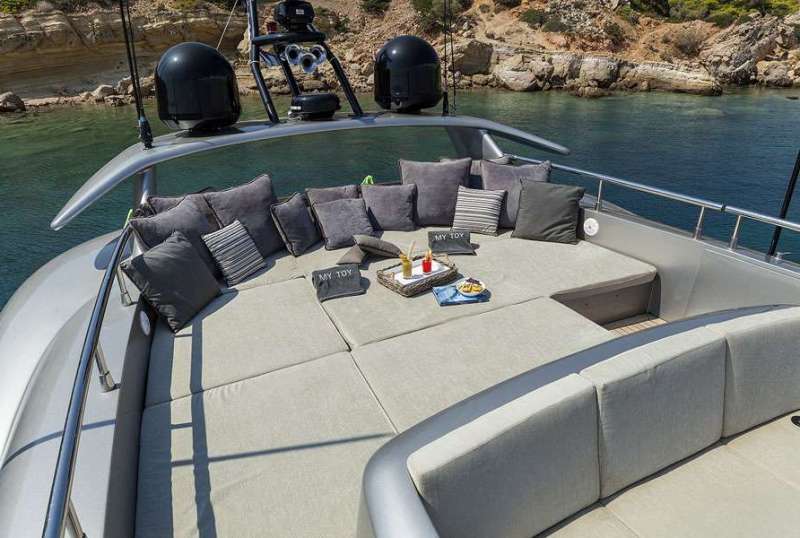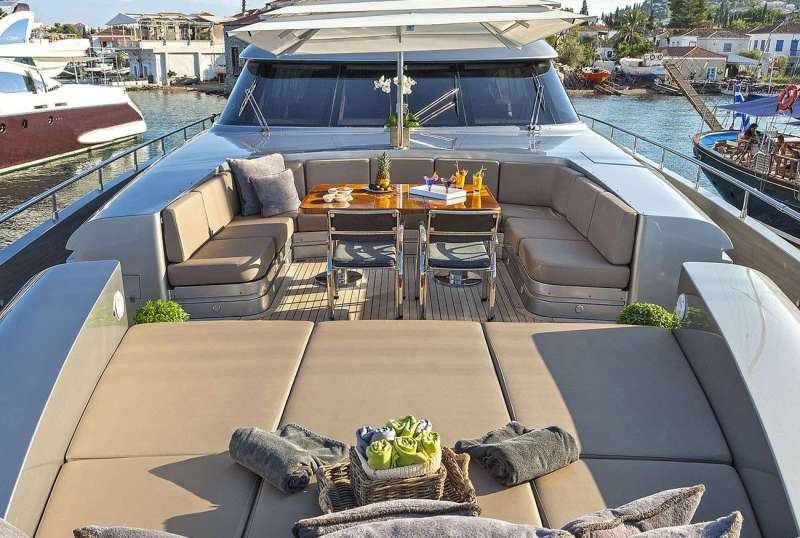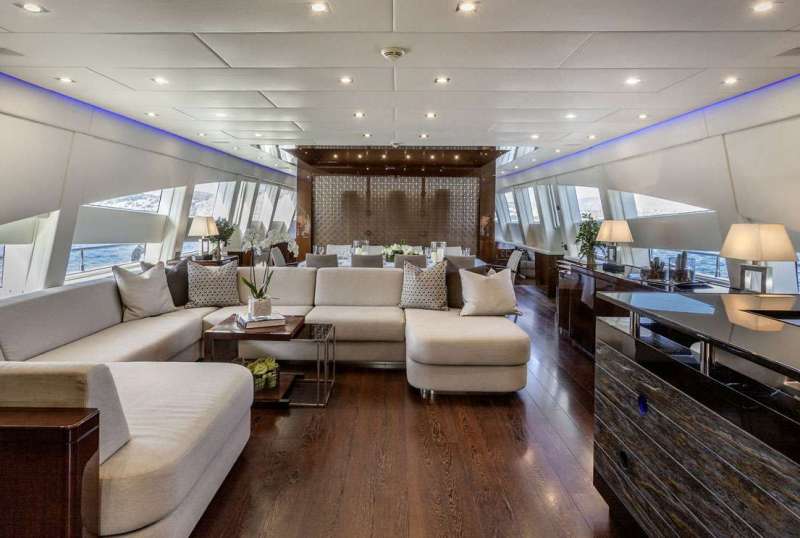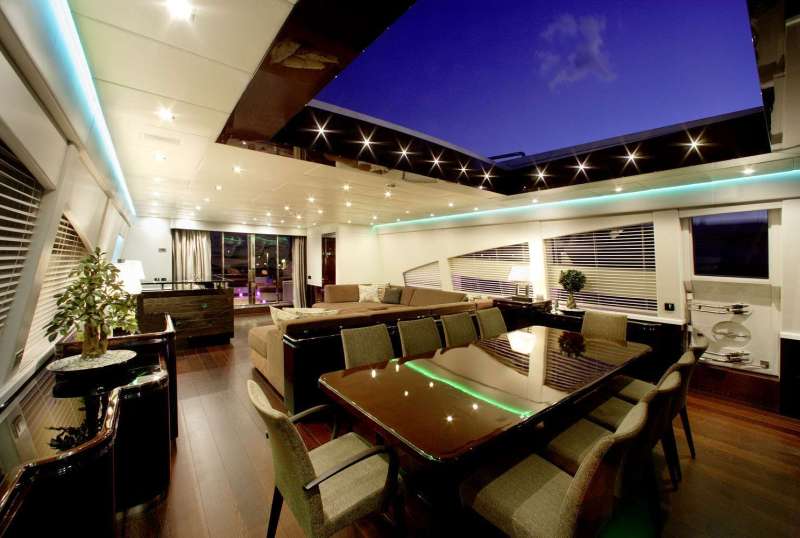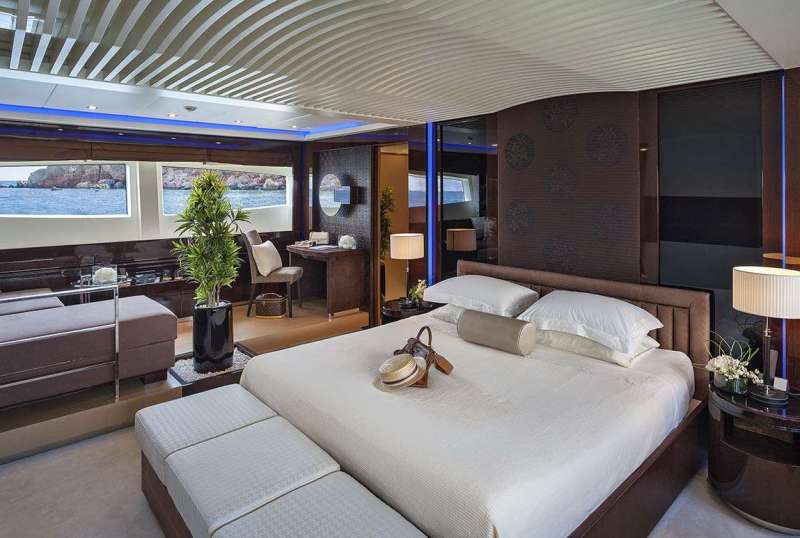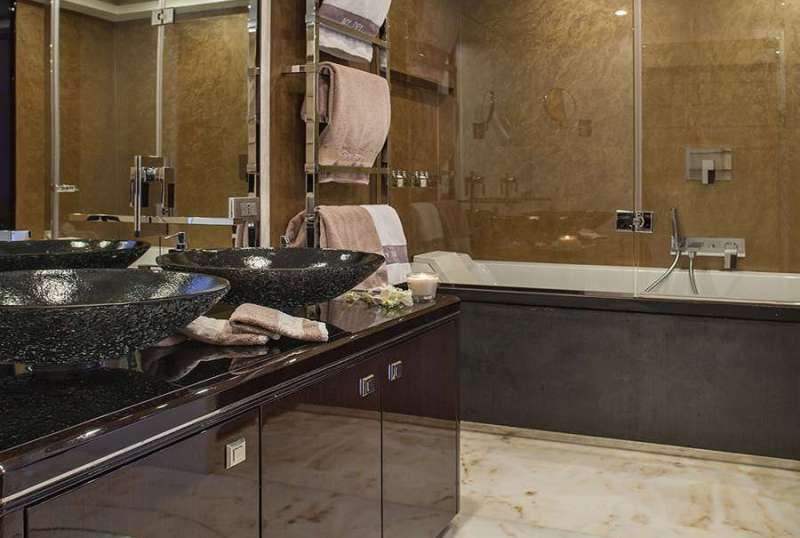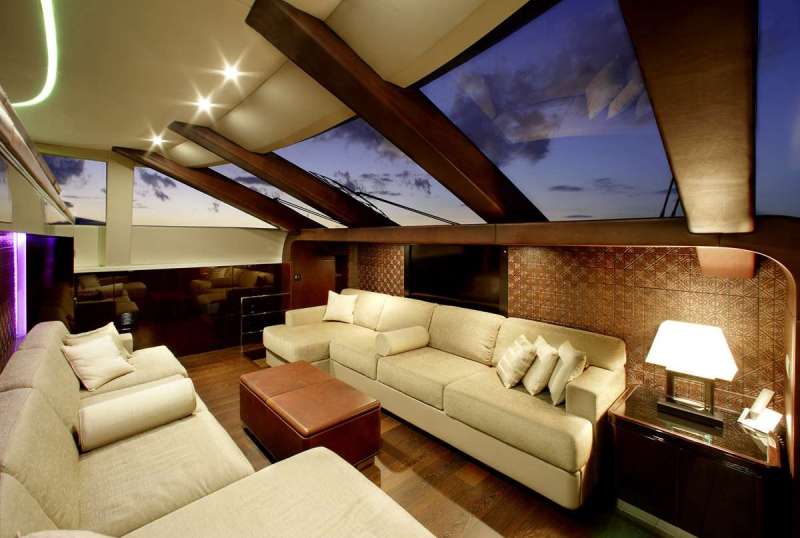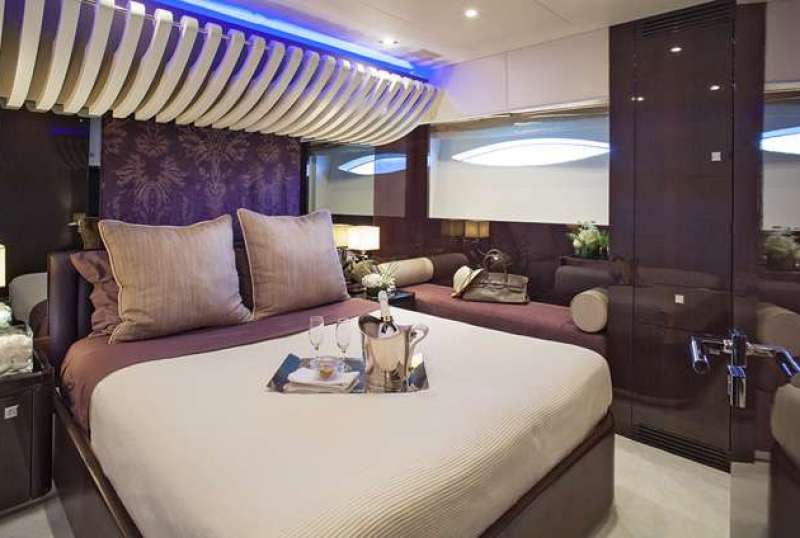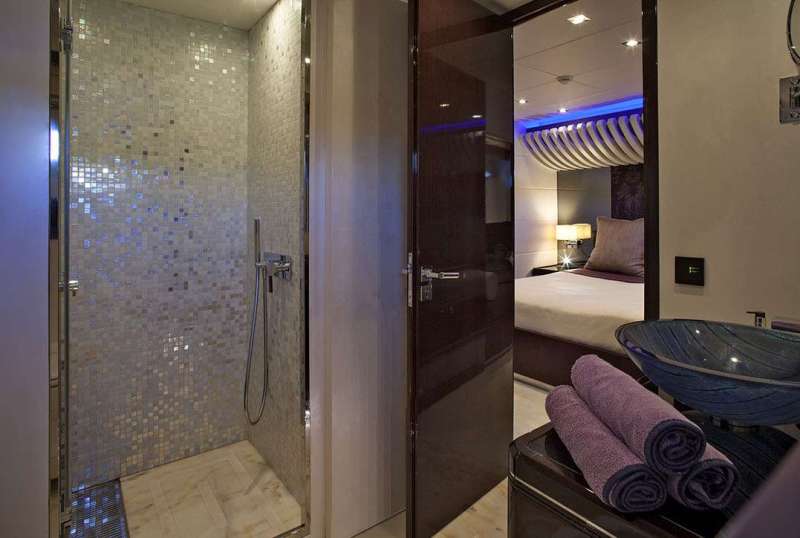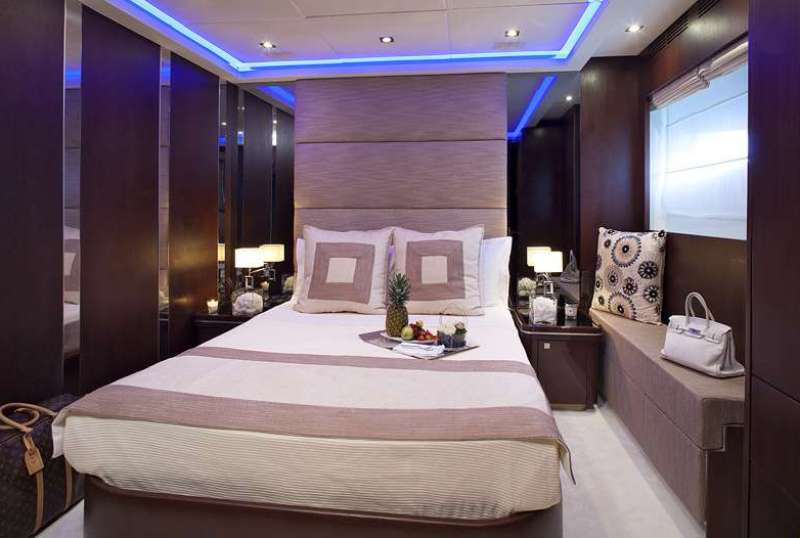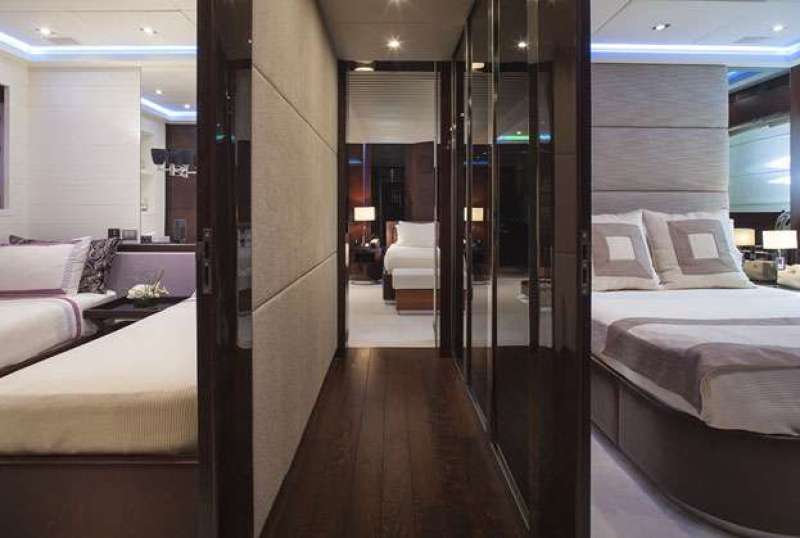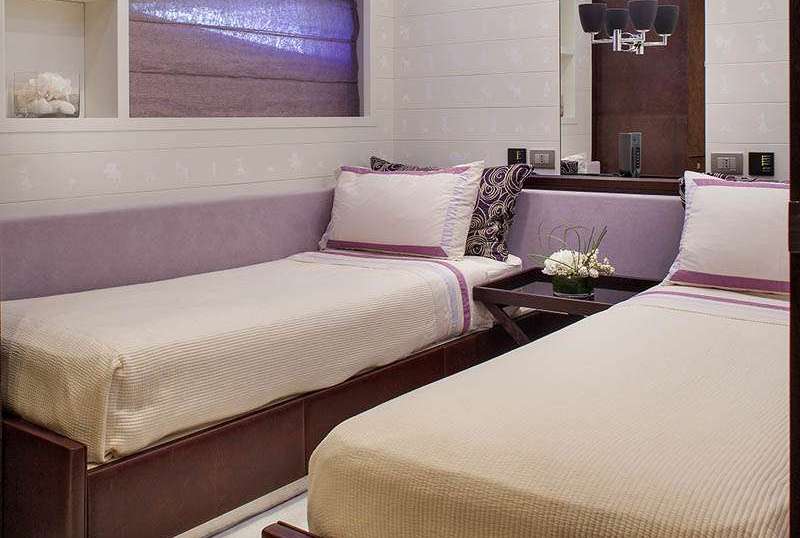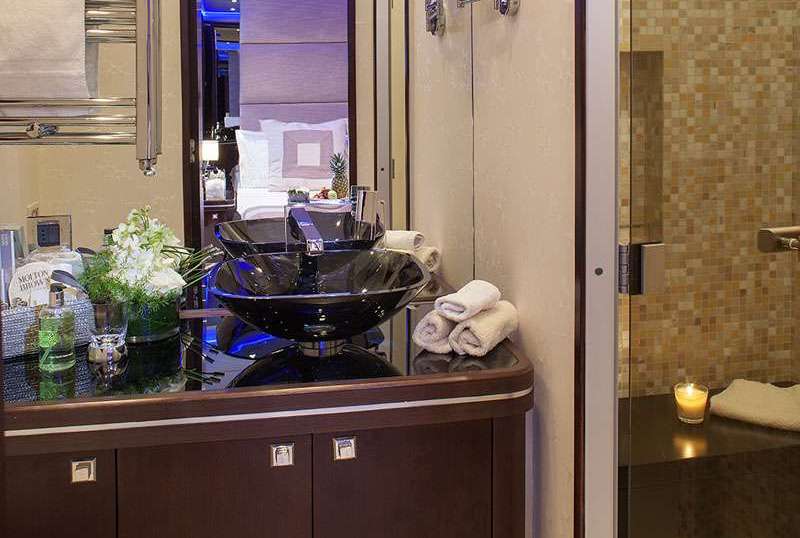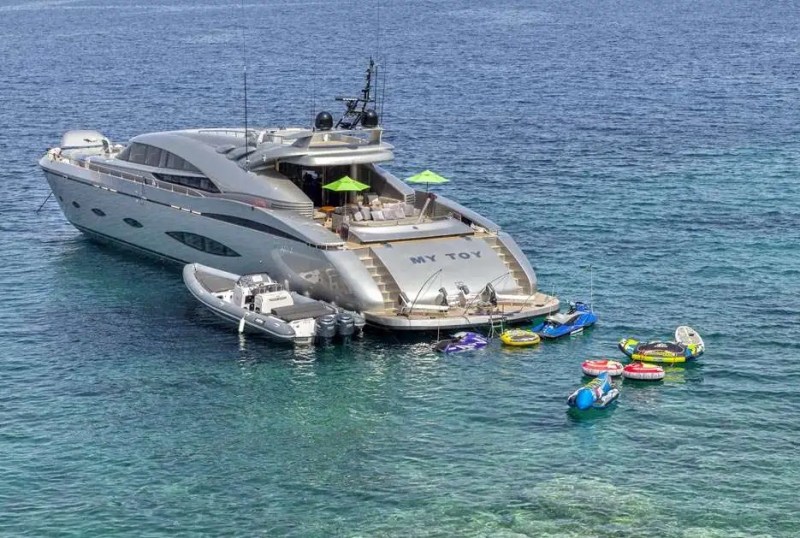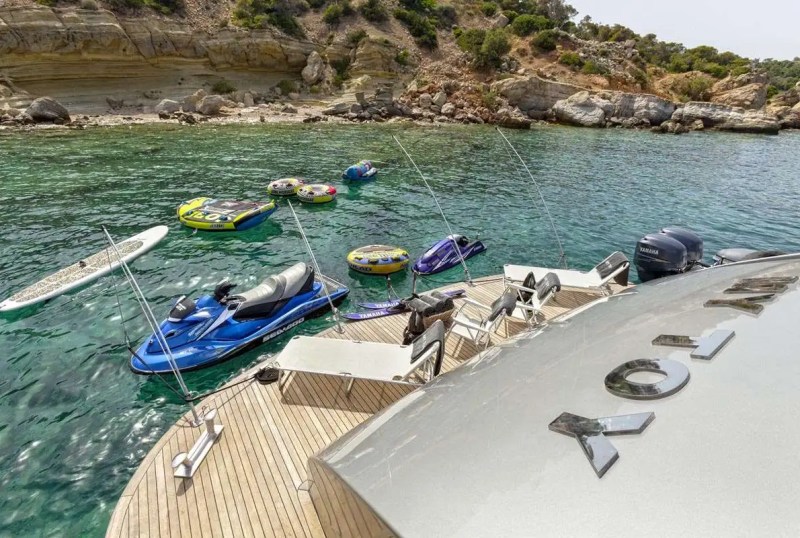 MY TOY
From €100,000/week
5 cabins
140 ft
AB Yachts
10 guests
Refit: 2013
850 Litres/Hr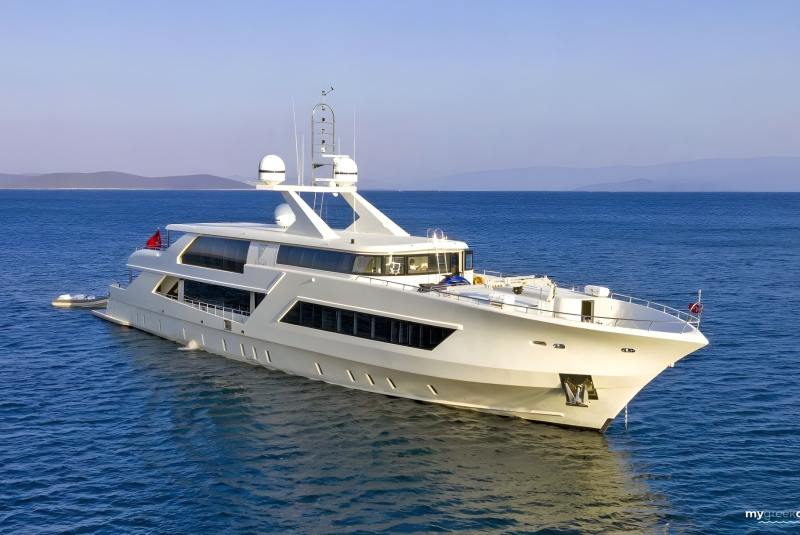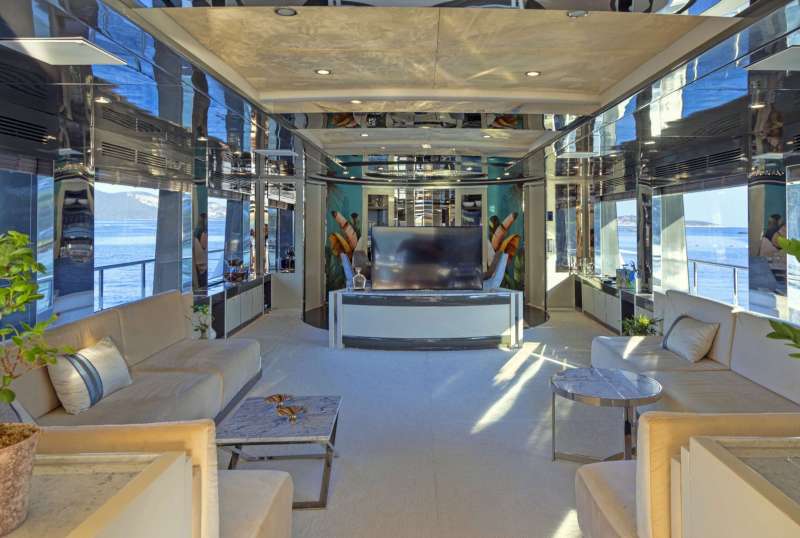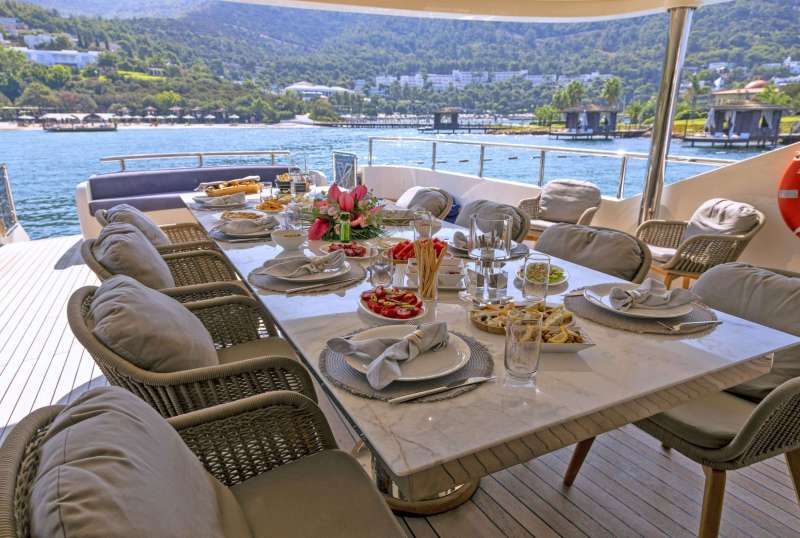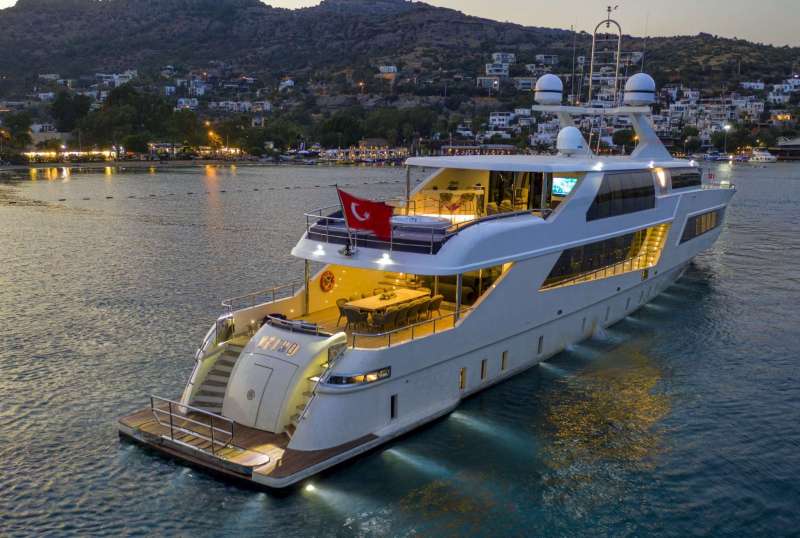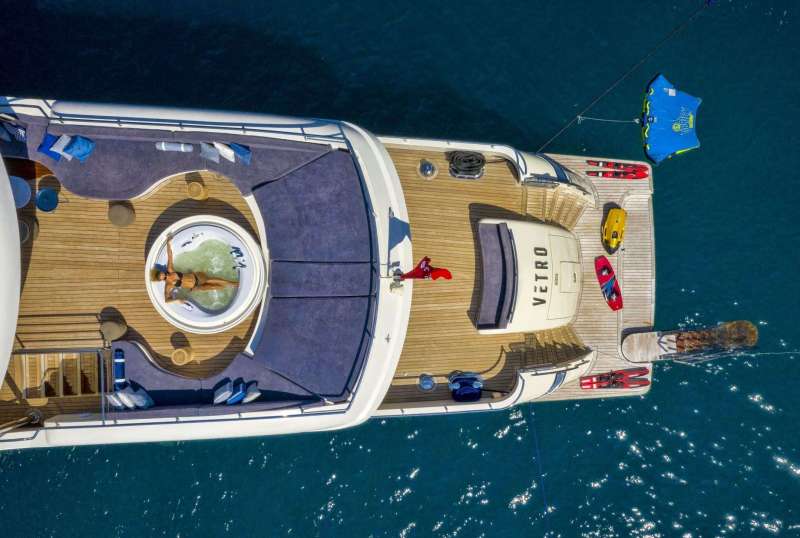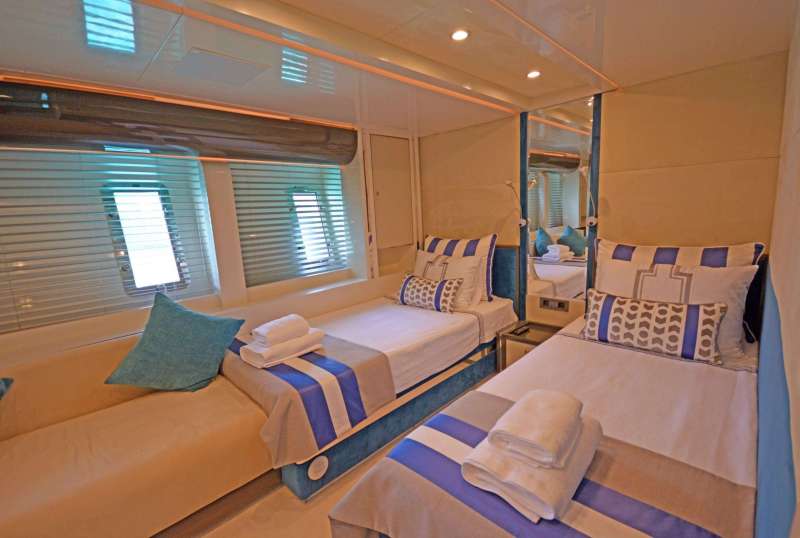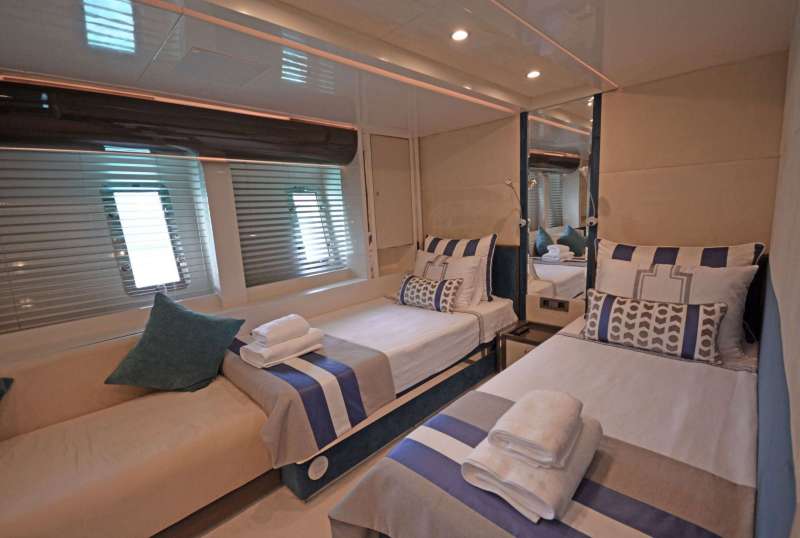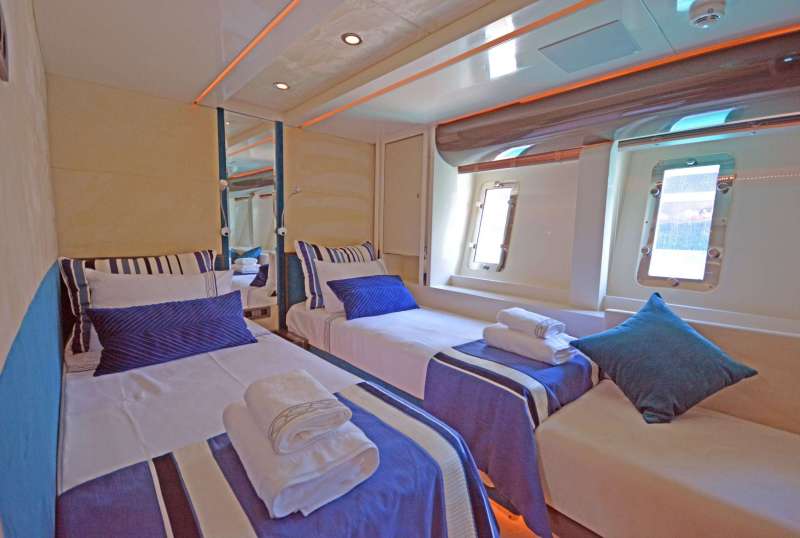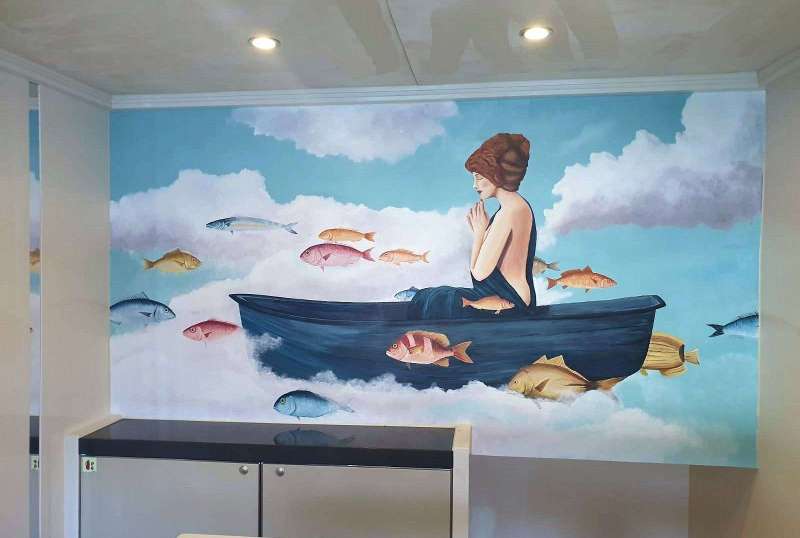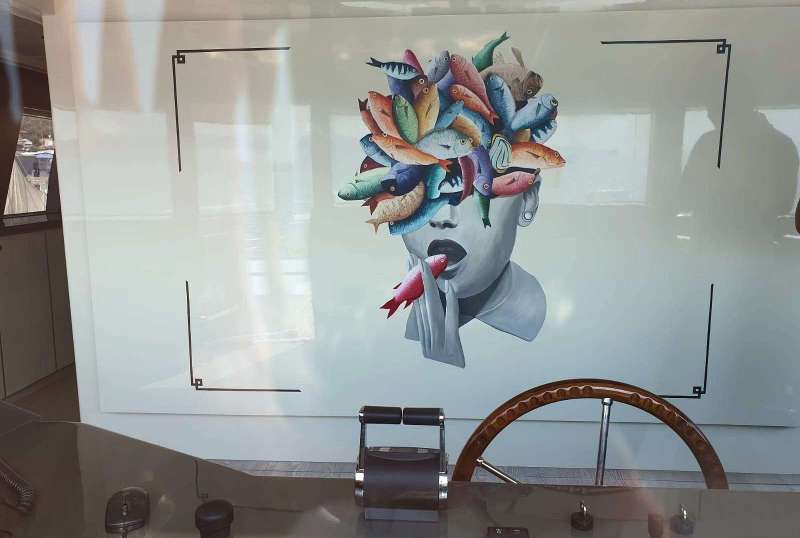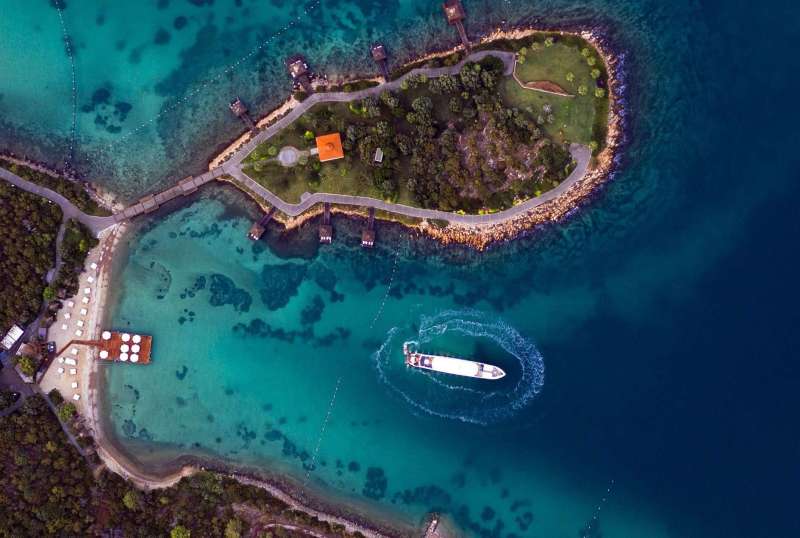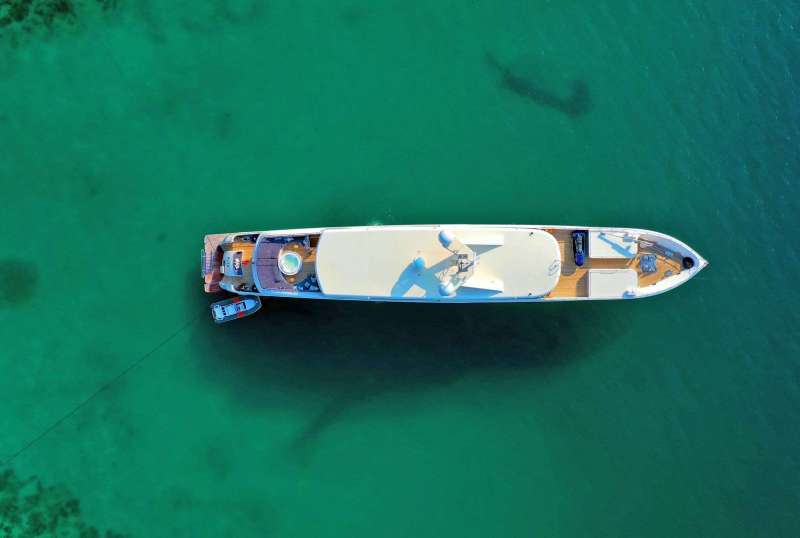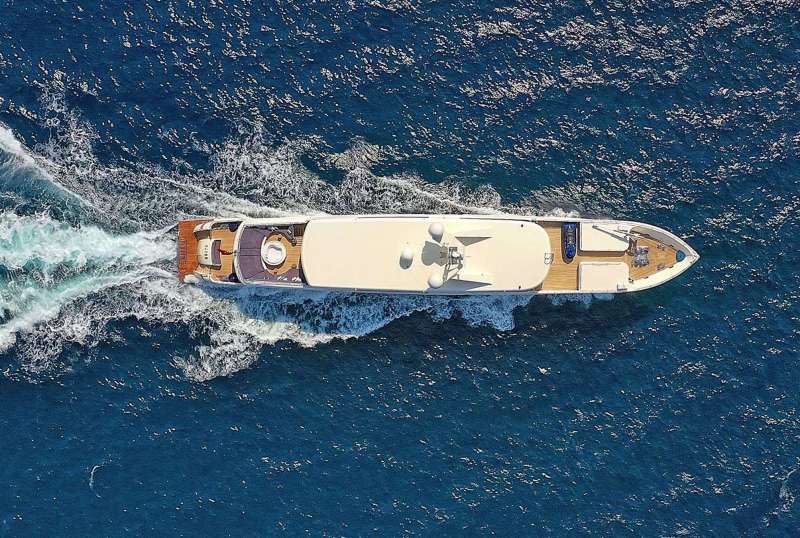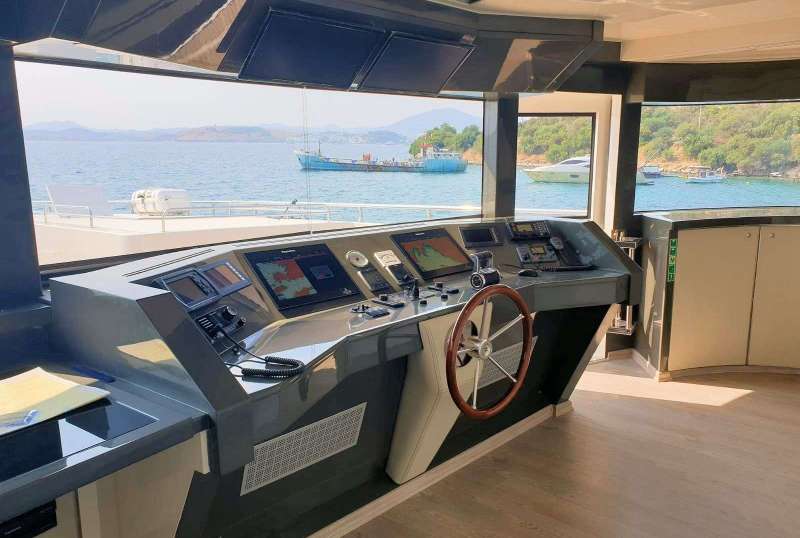 VETRO
From €100,000/week
5 cabins
158 ft
Custom
10 guests
Refit: 2020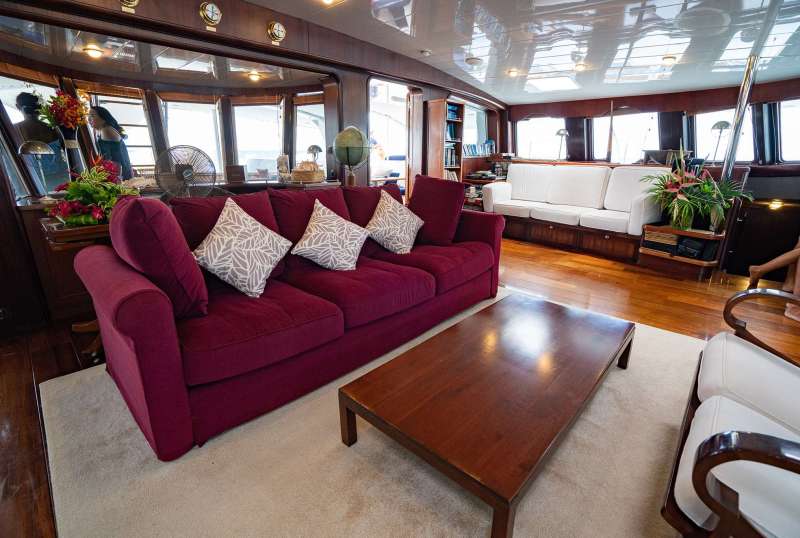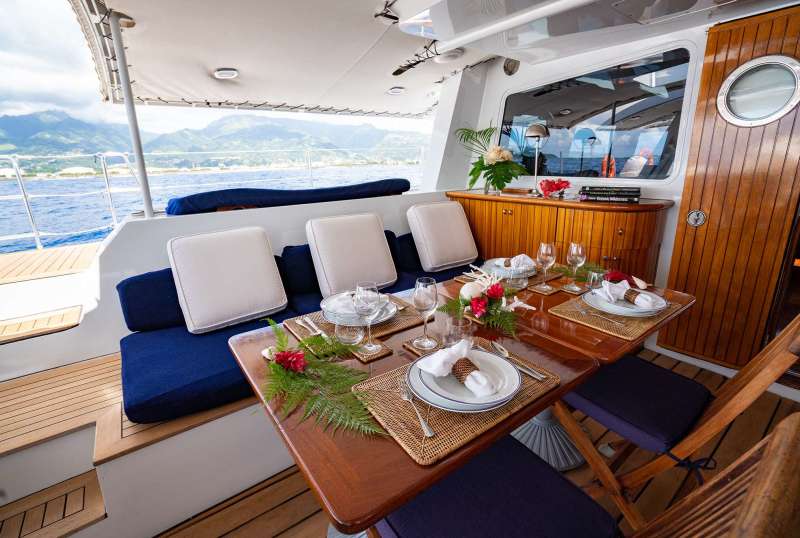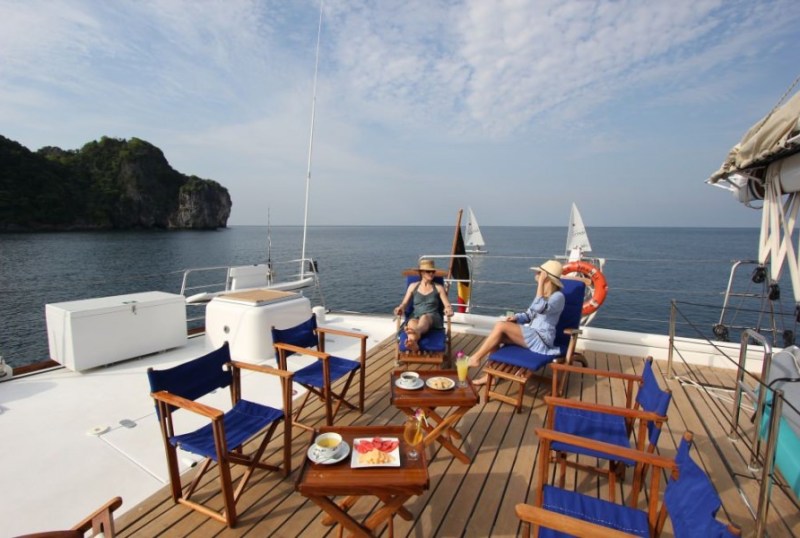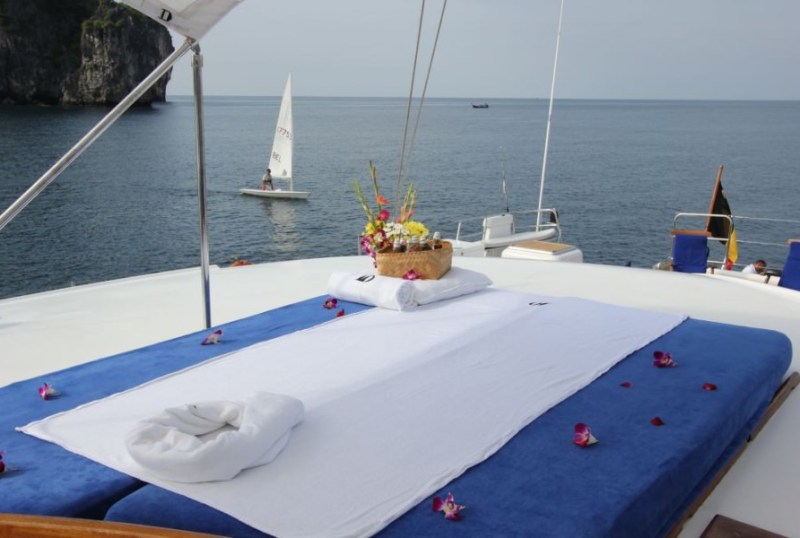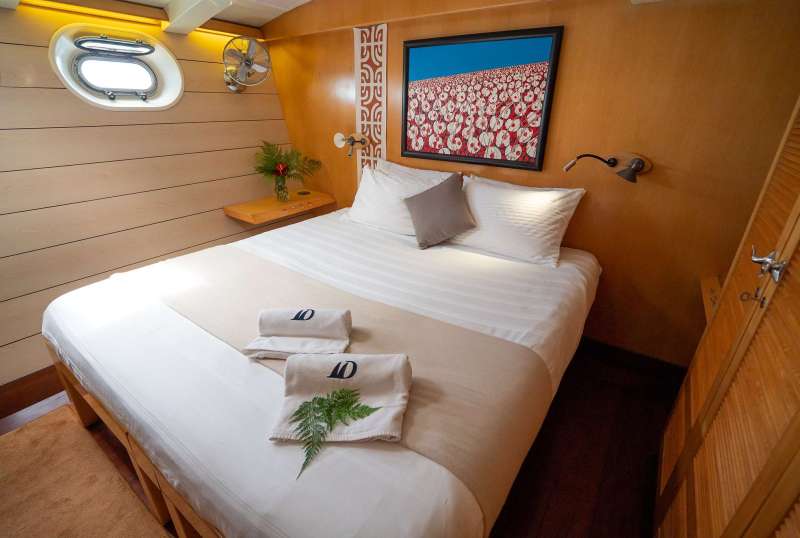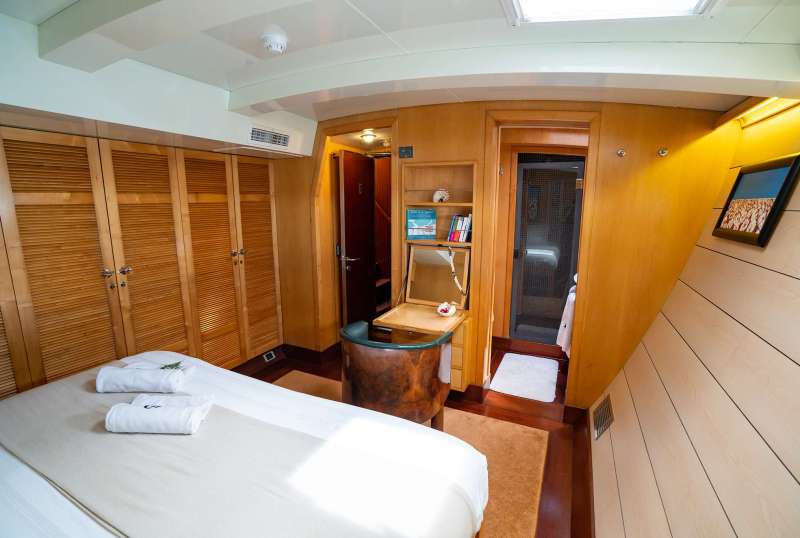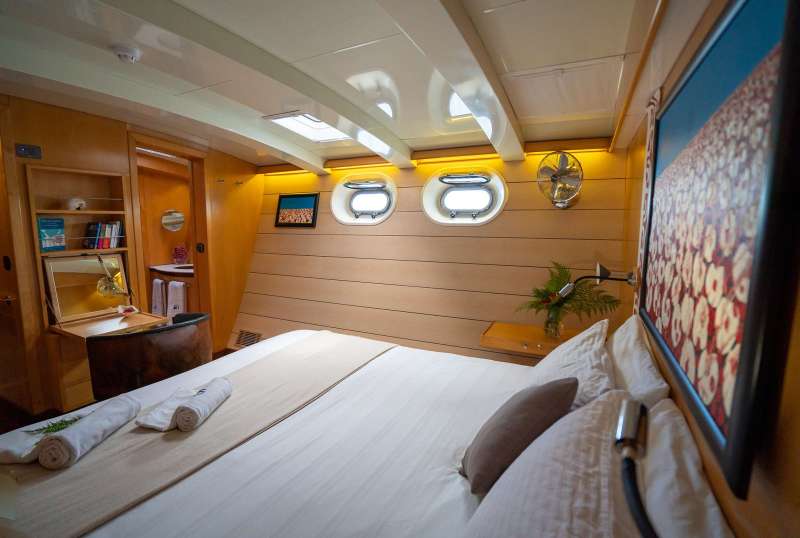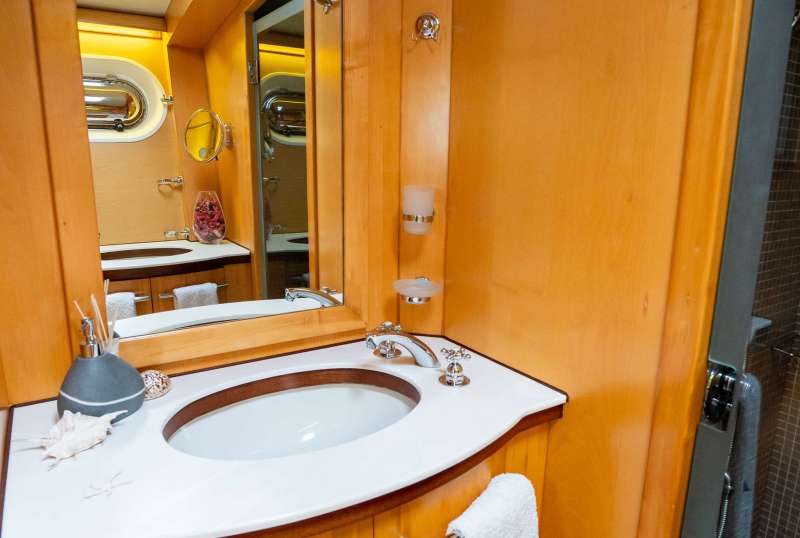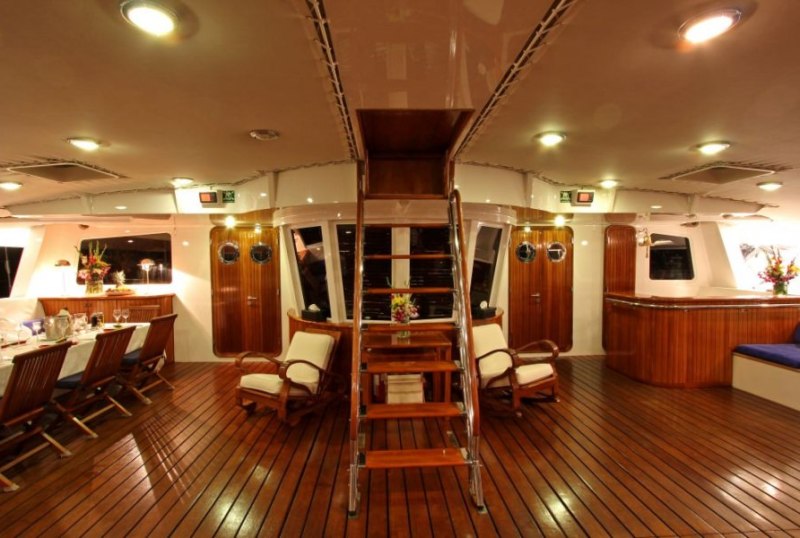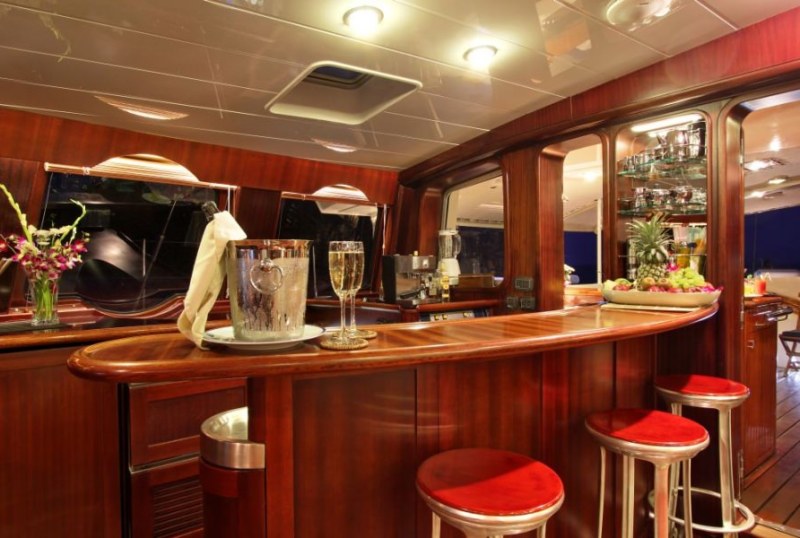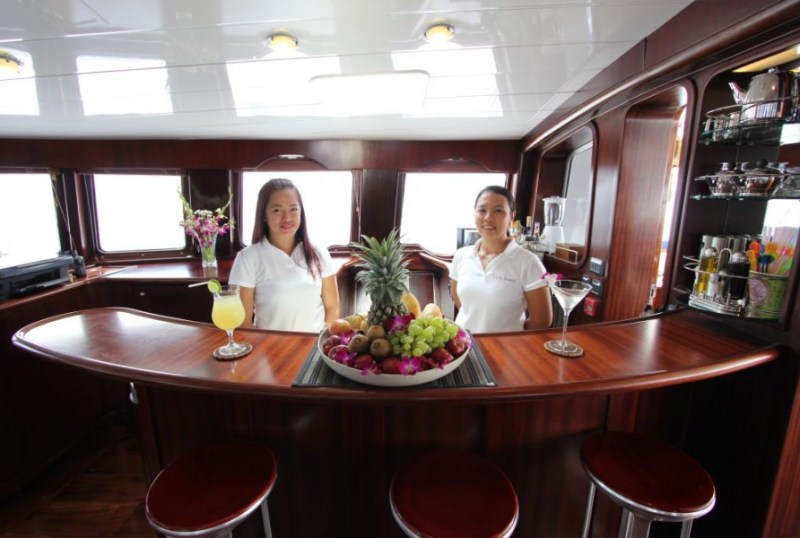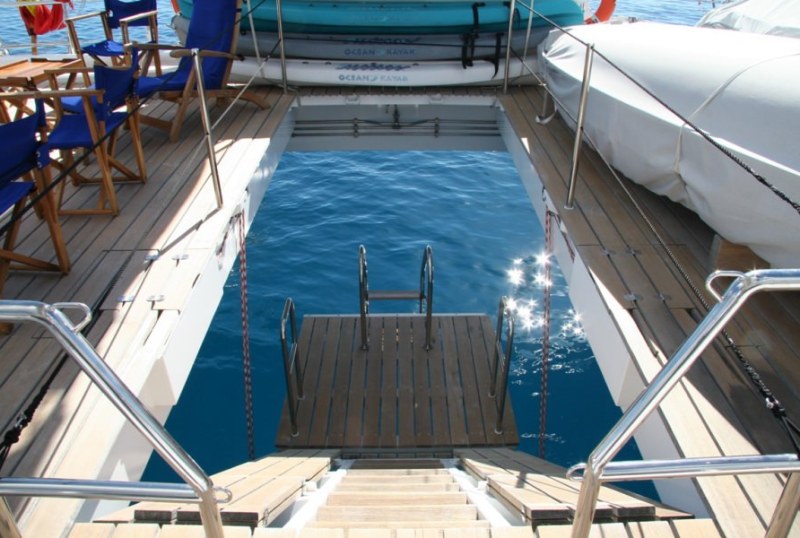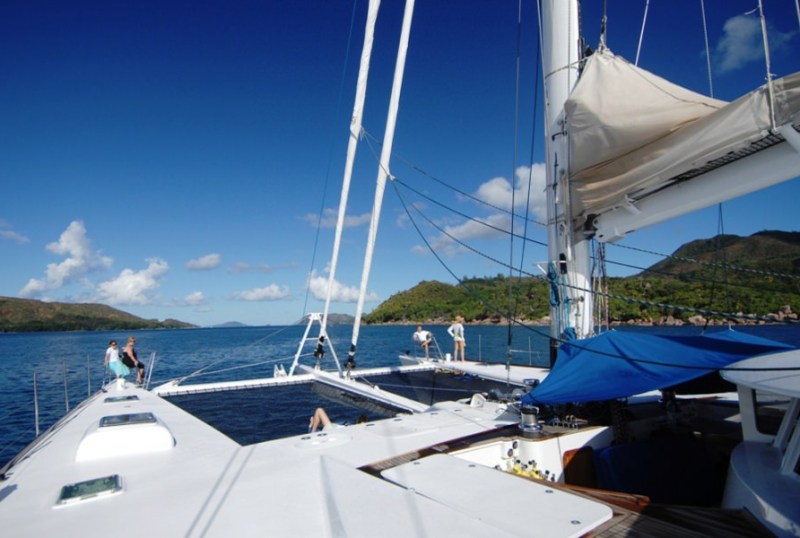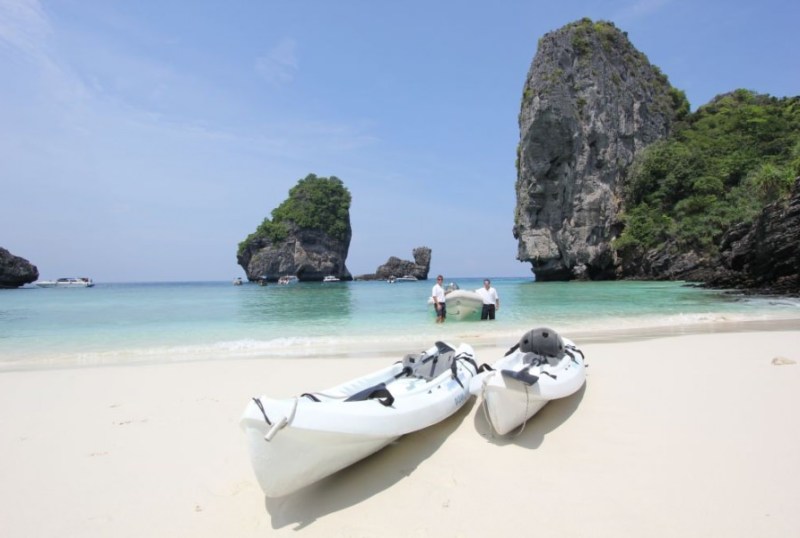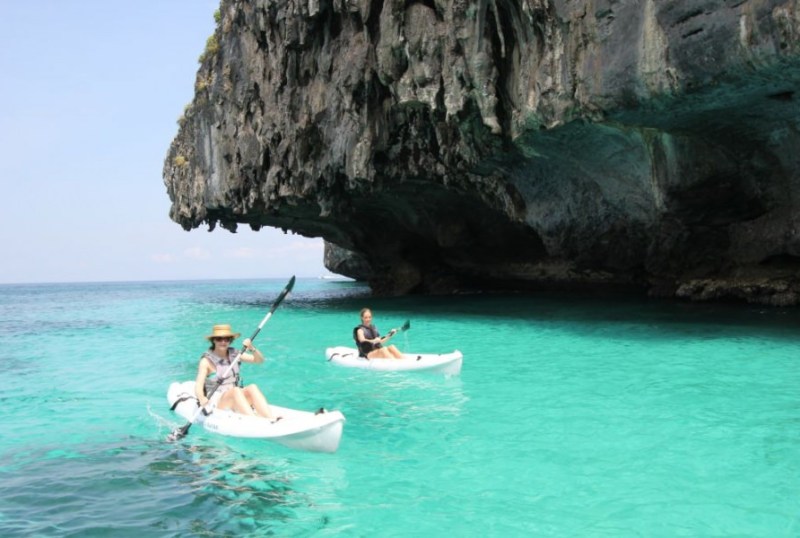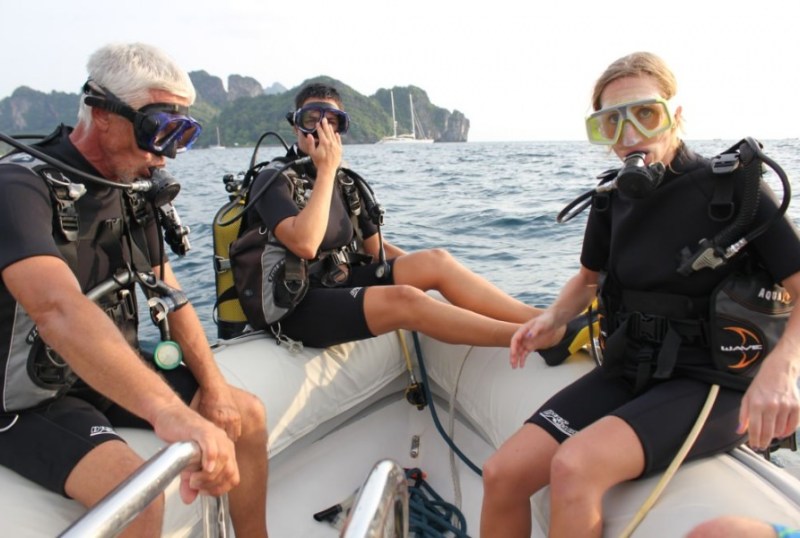 DOUCE FRANCE
From €99,500/week
6 cabins
138 ft
ALU MARINE
12 guests
Refit: 2009 & 2016
60 Litres/Hr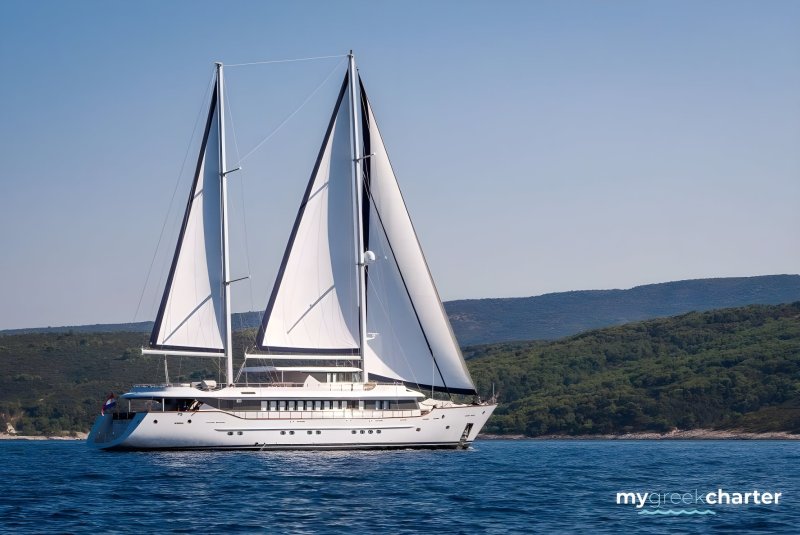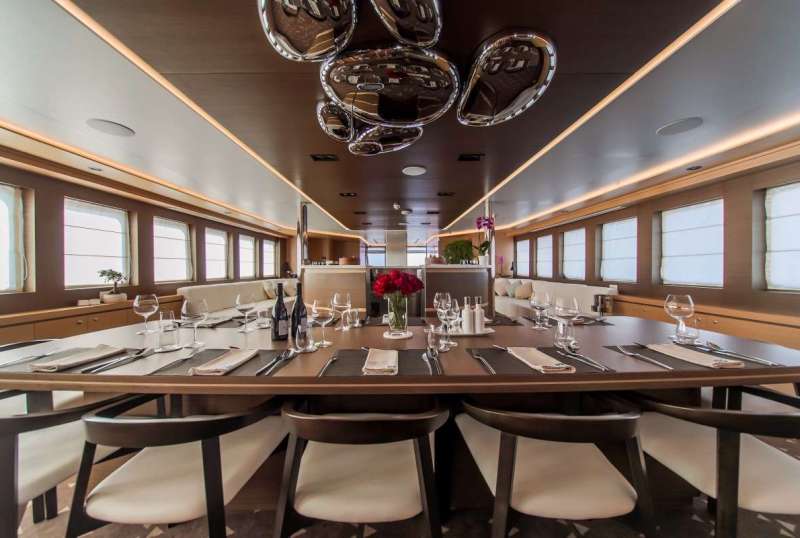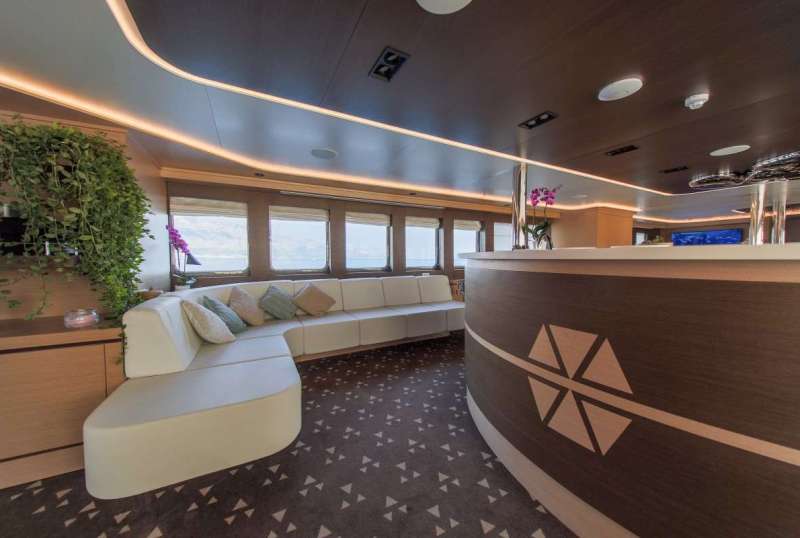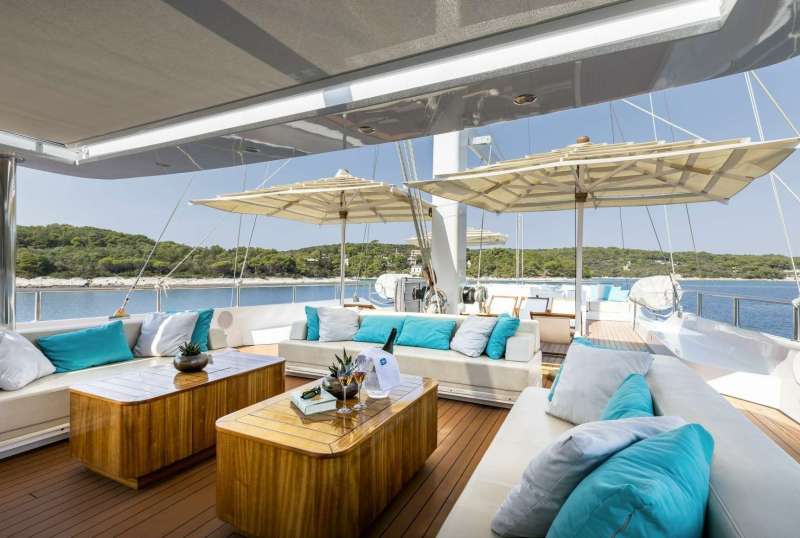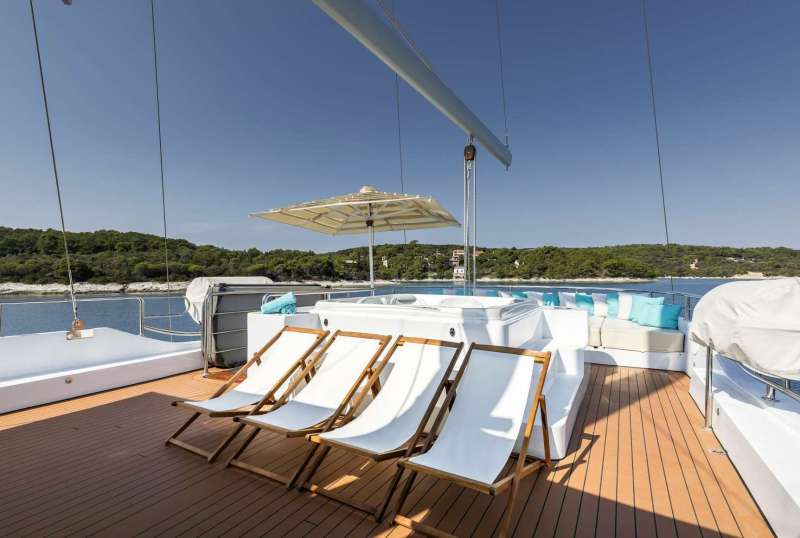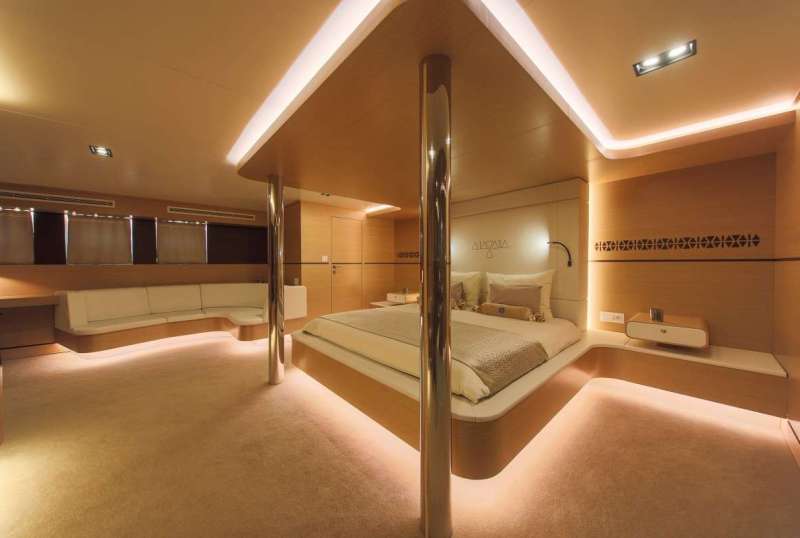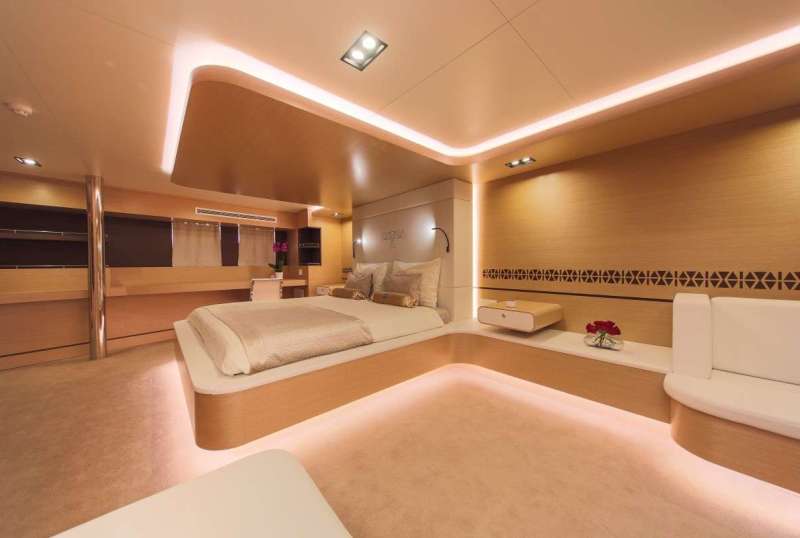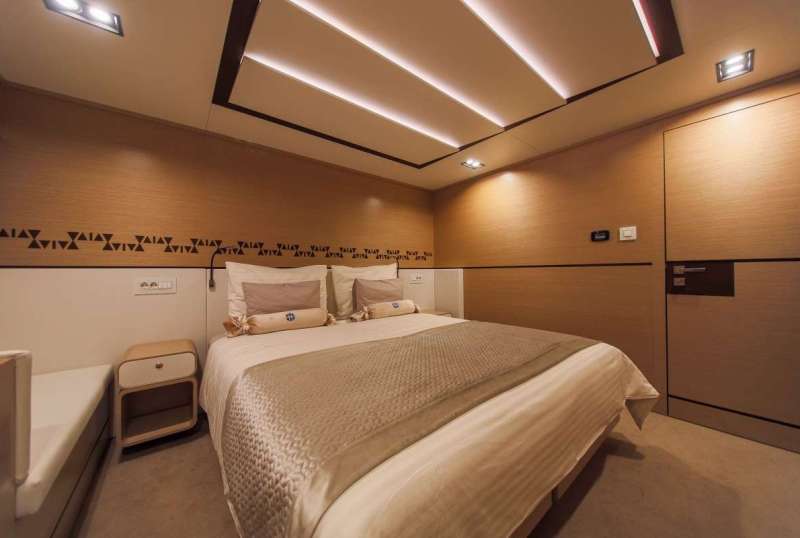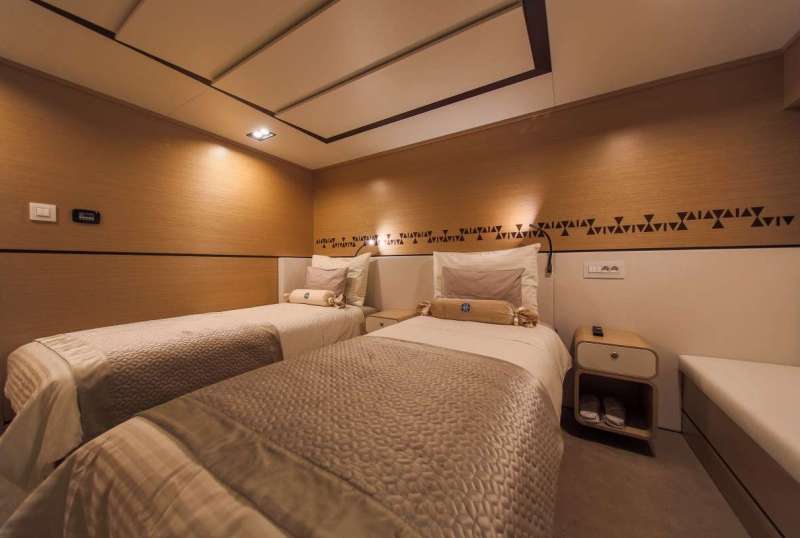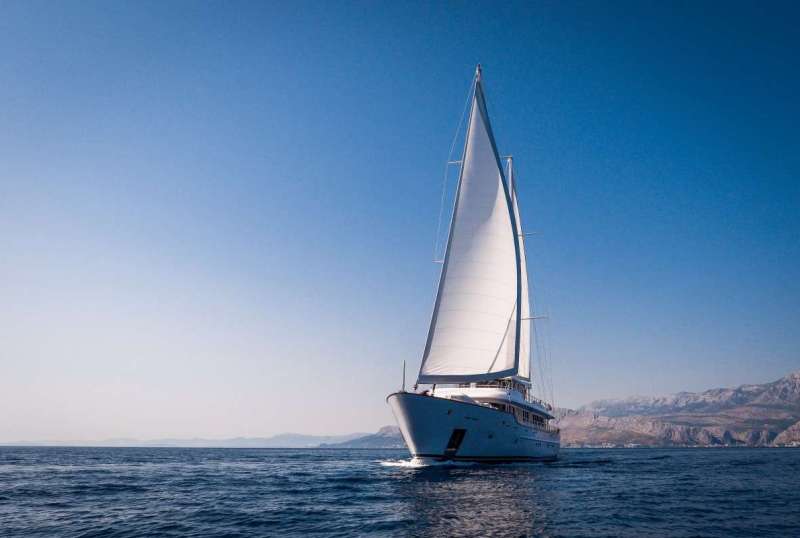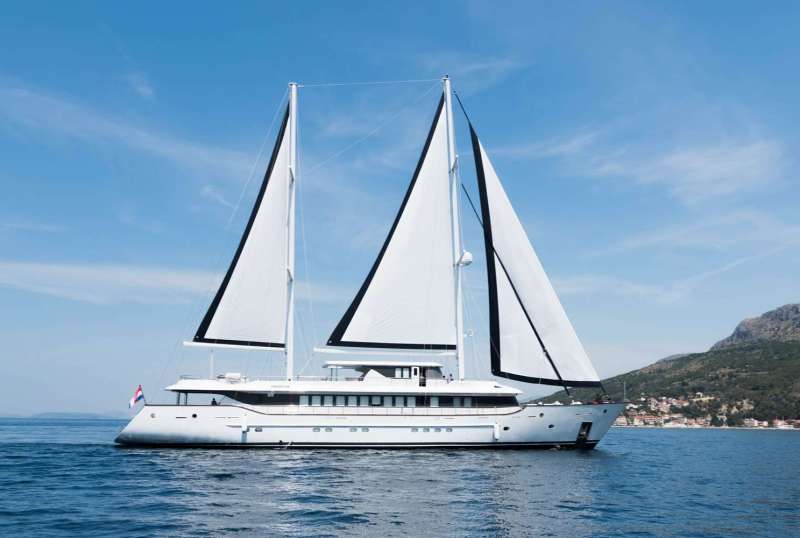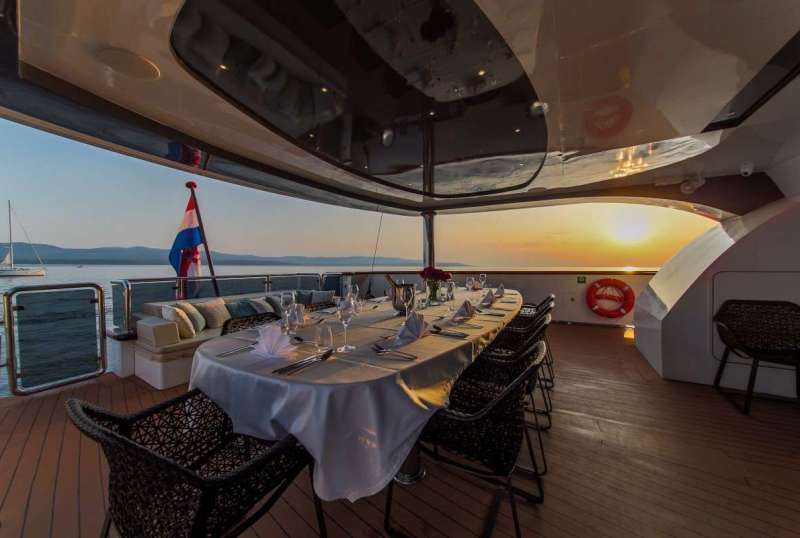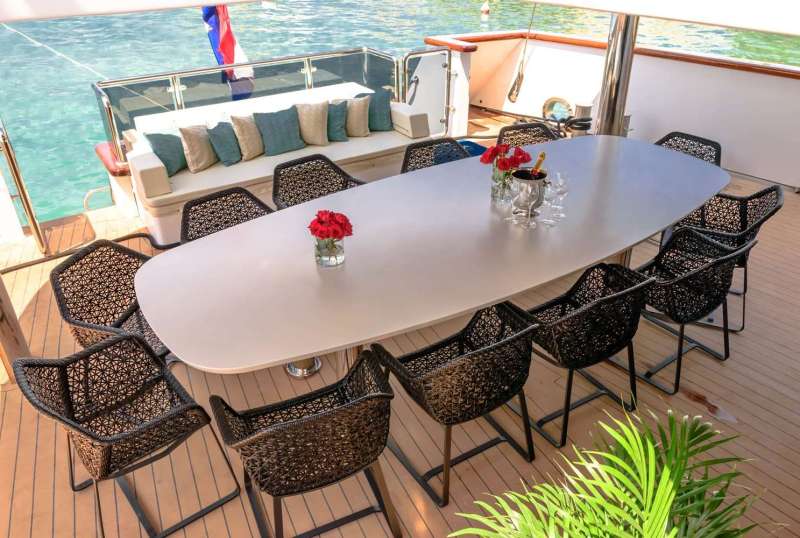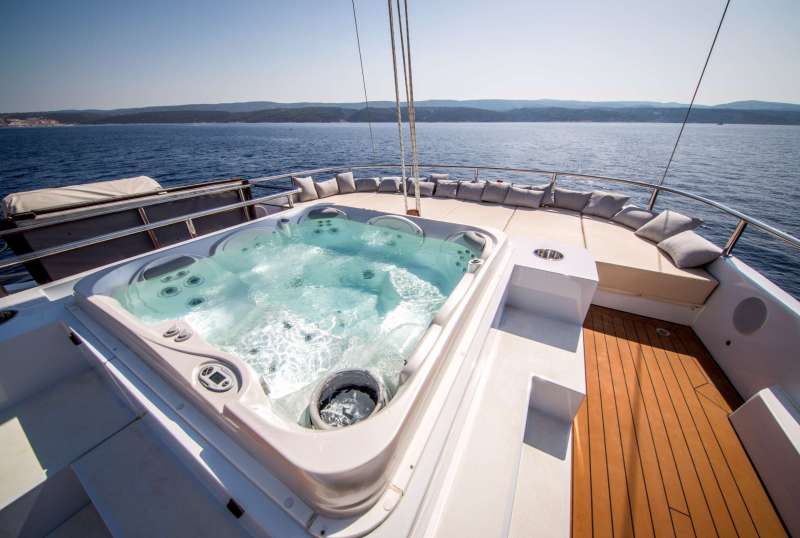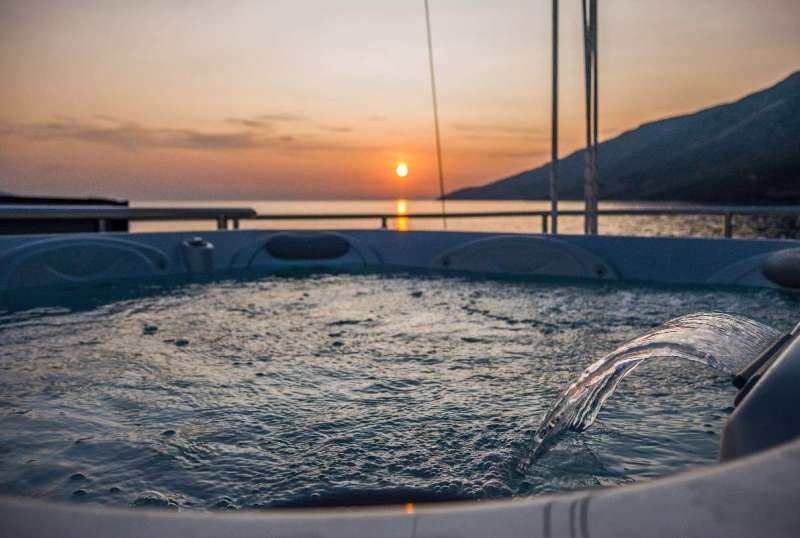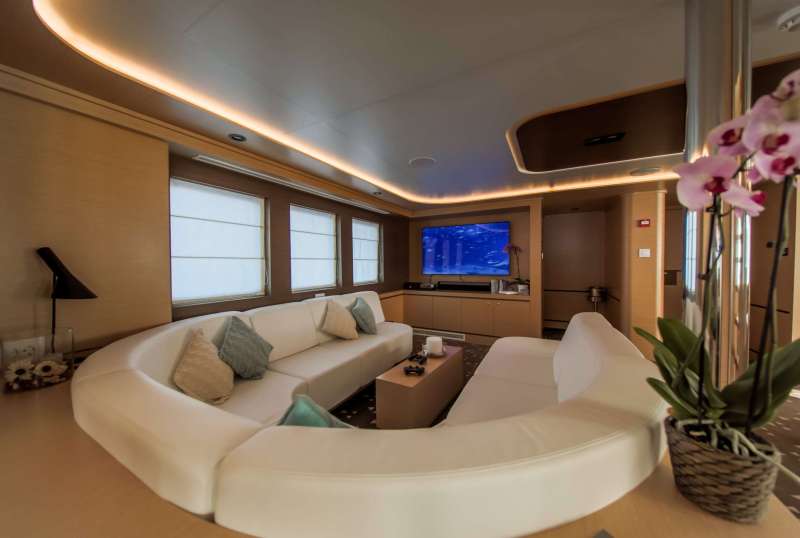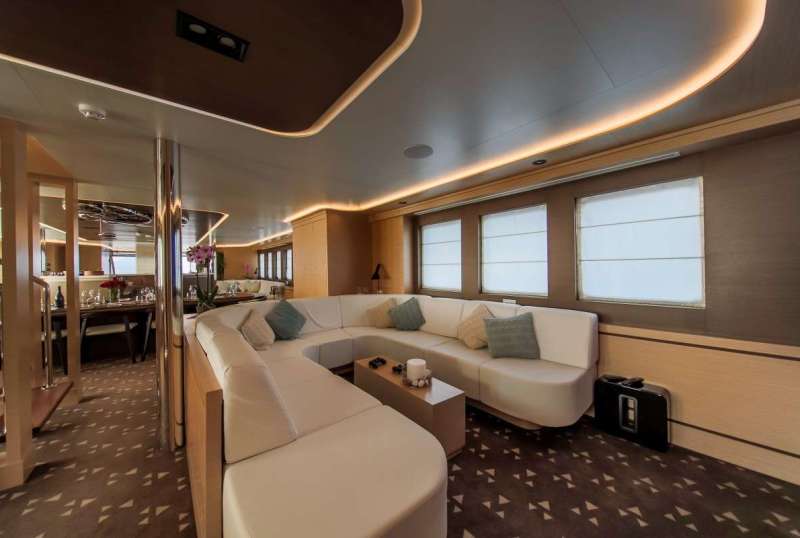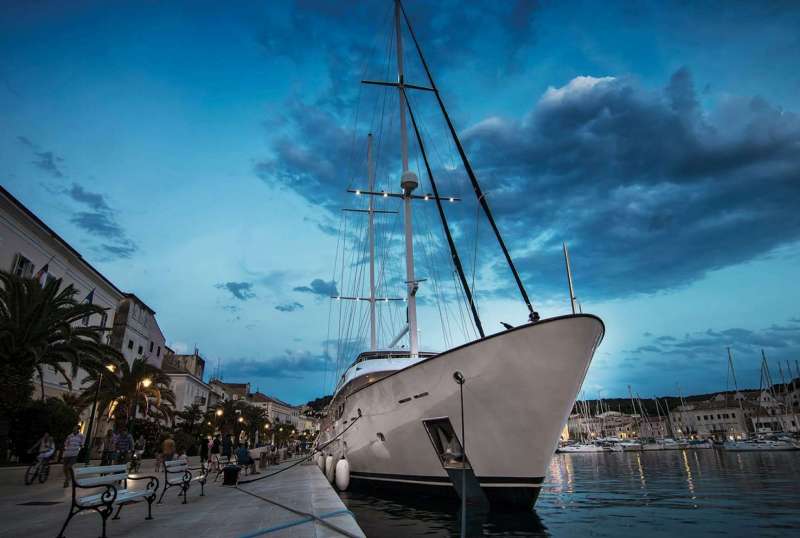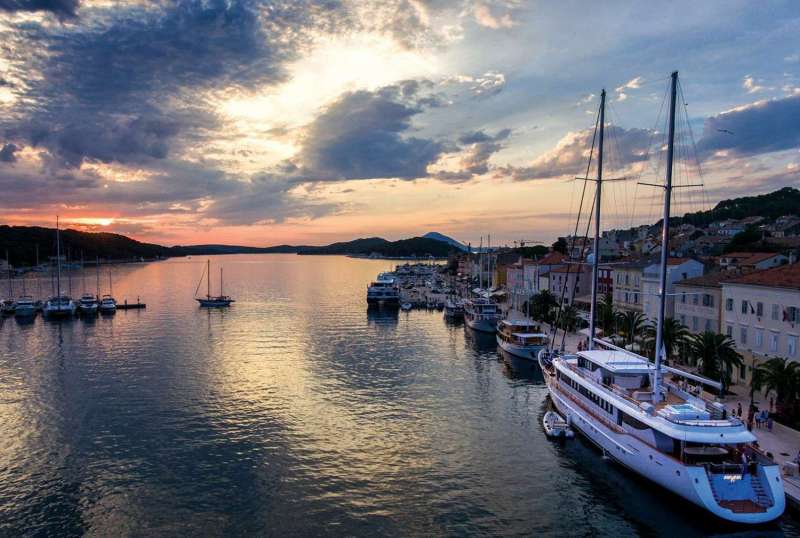 OMNIA
From €97,000/week
6 cabins
150 ft
Brodosplit
12 guests
Refit: 2022
100 Litres/Hr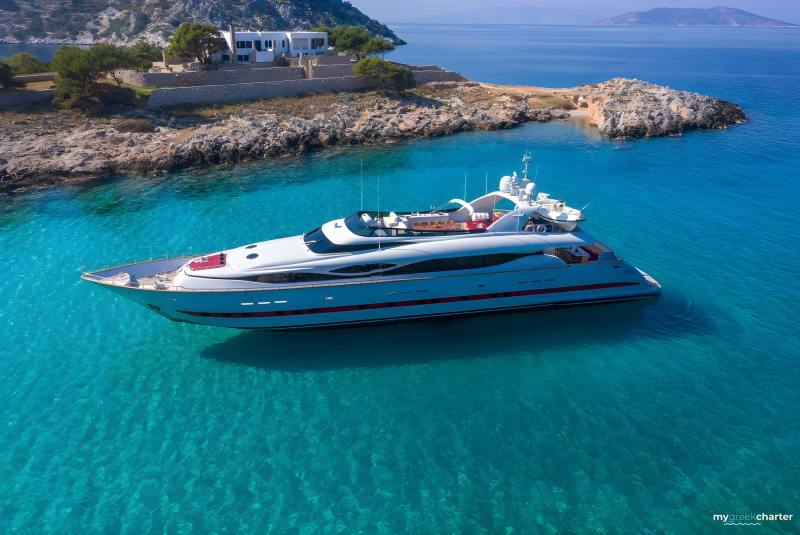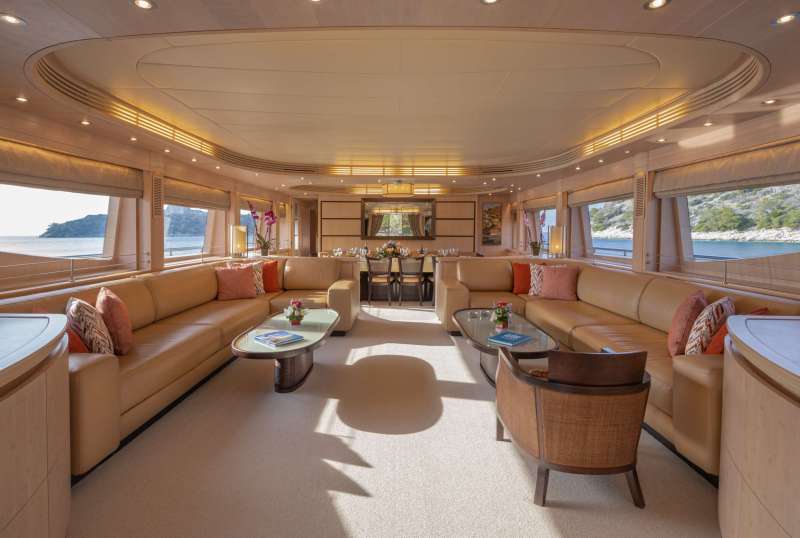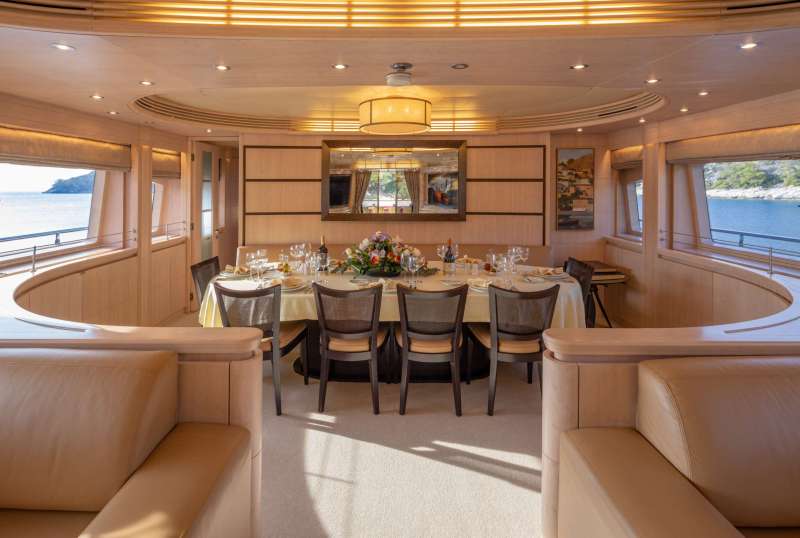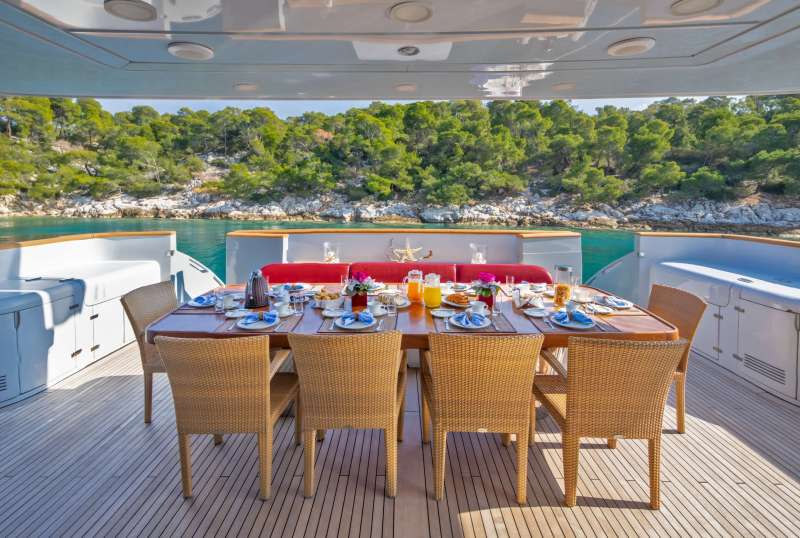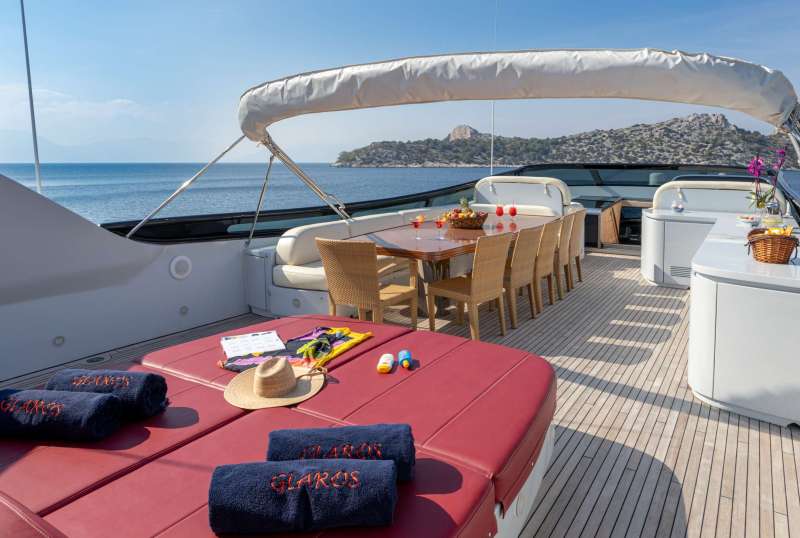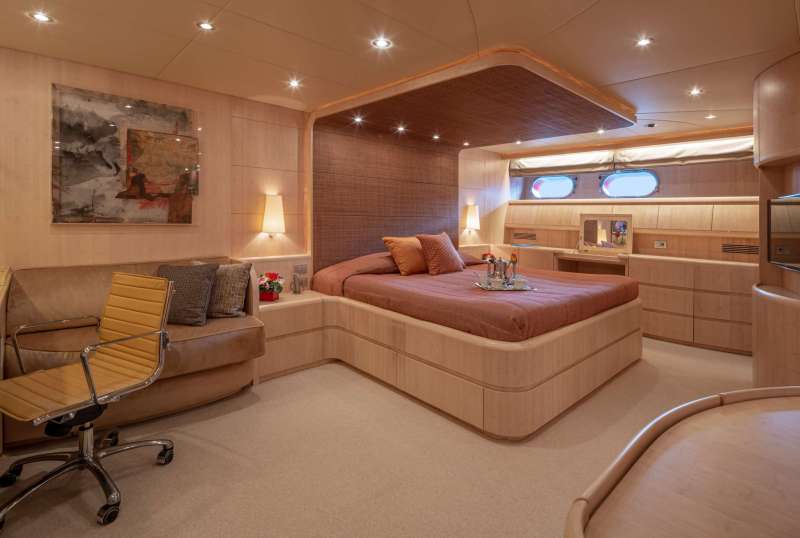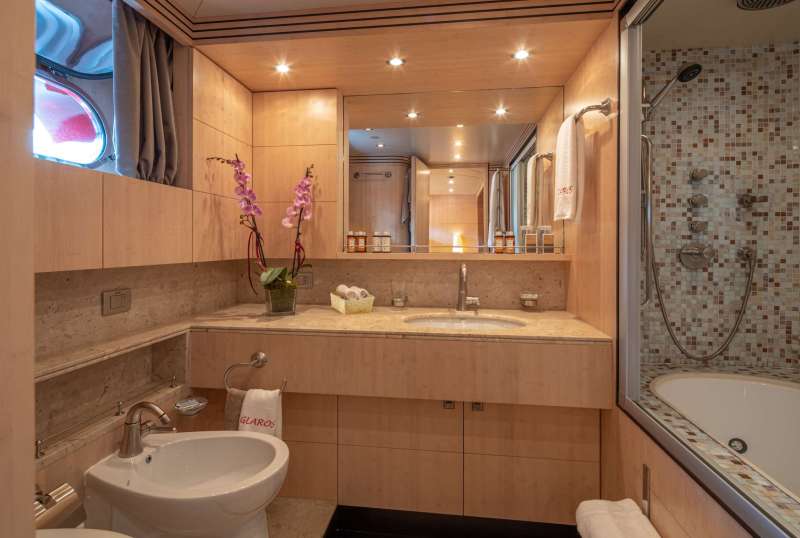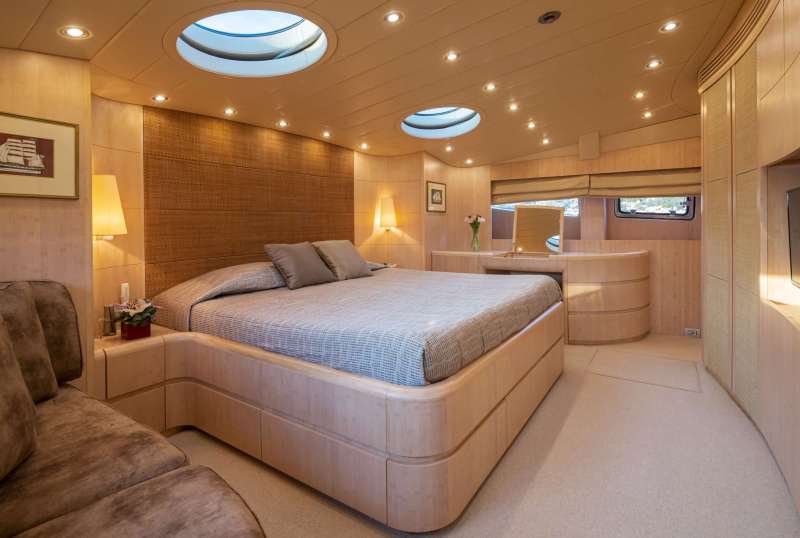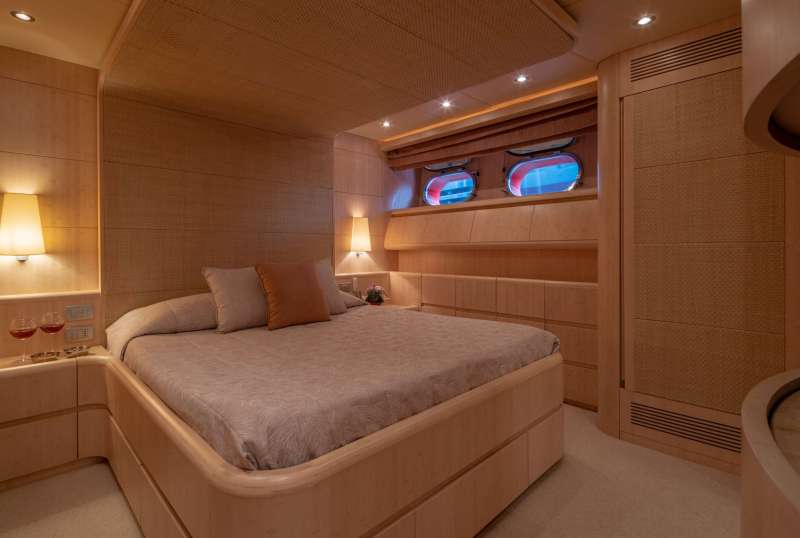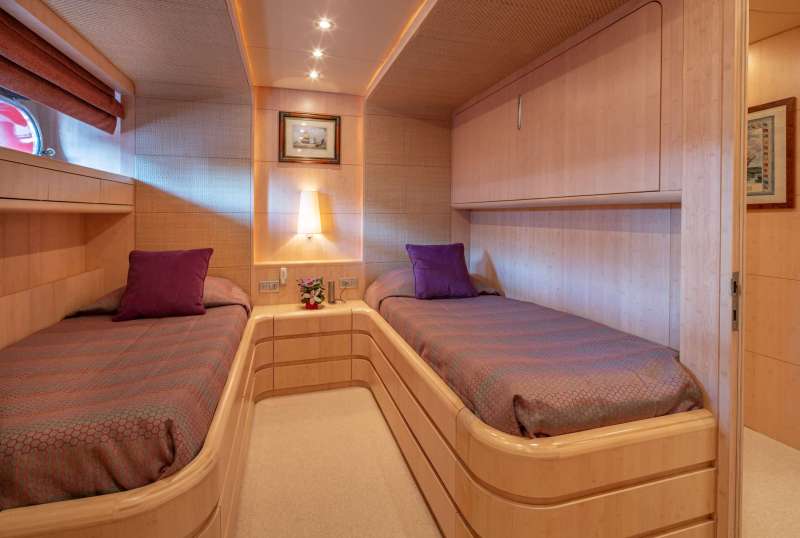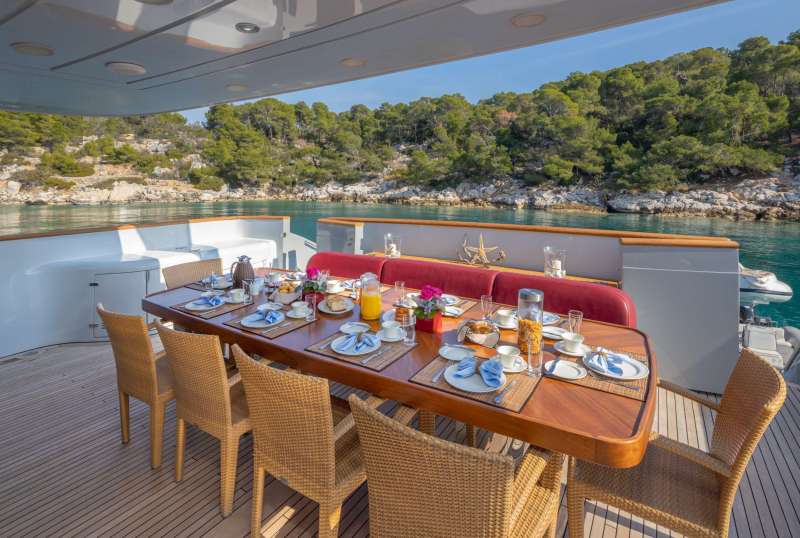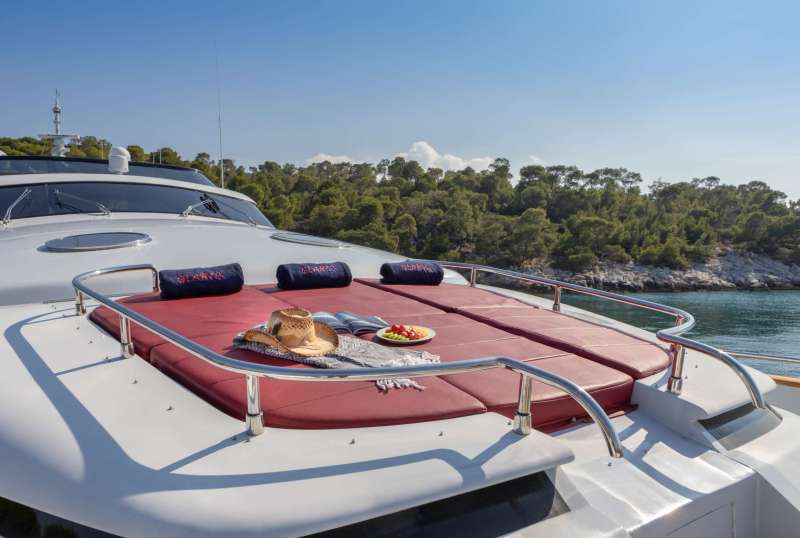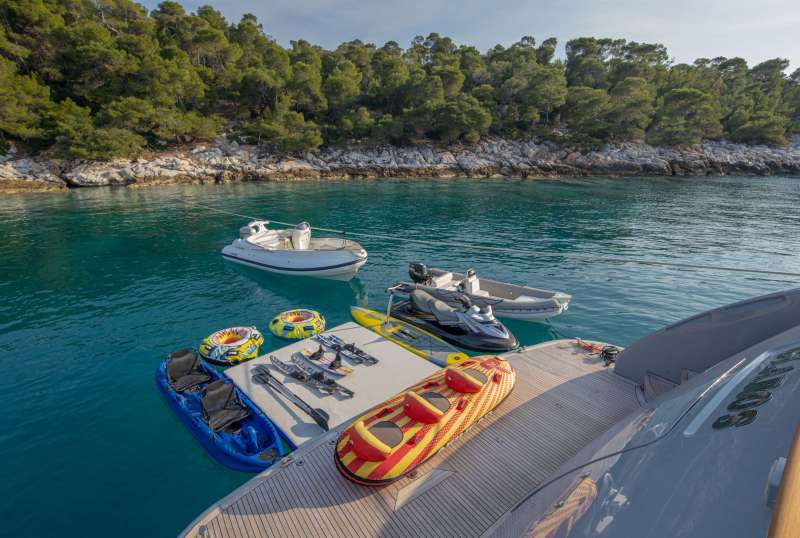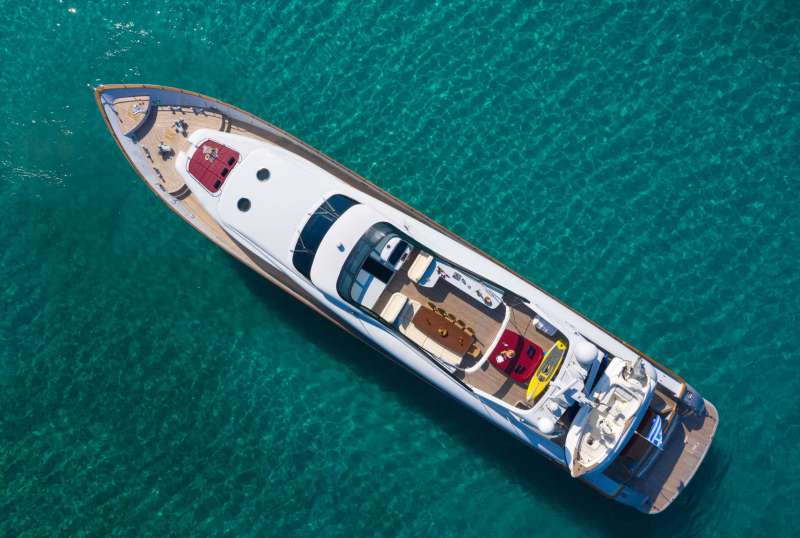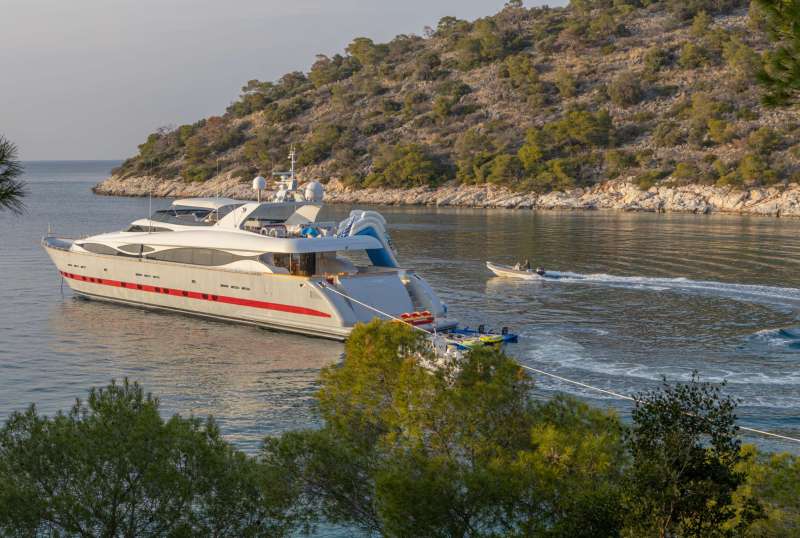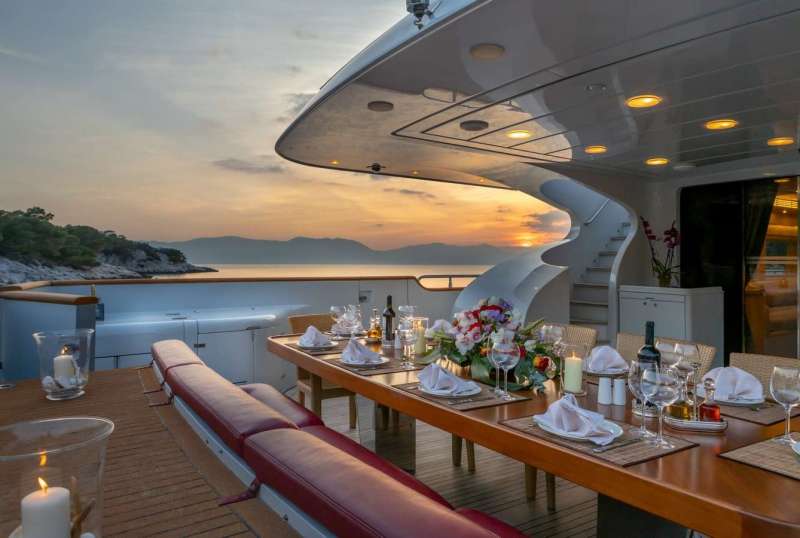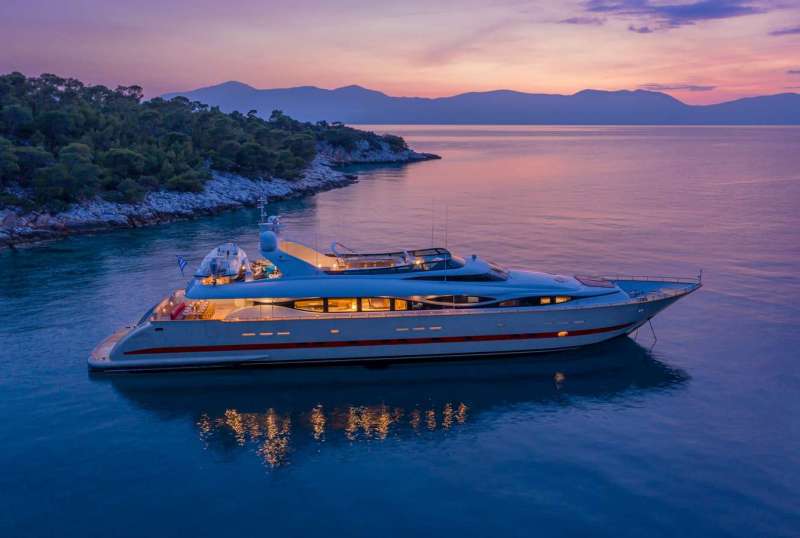 GLAROS
From €95,000/week
6 cabins
132 ft
Maiora
12 guests
Refit: 2019
660 Litres/Hr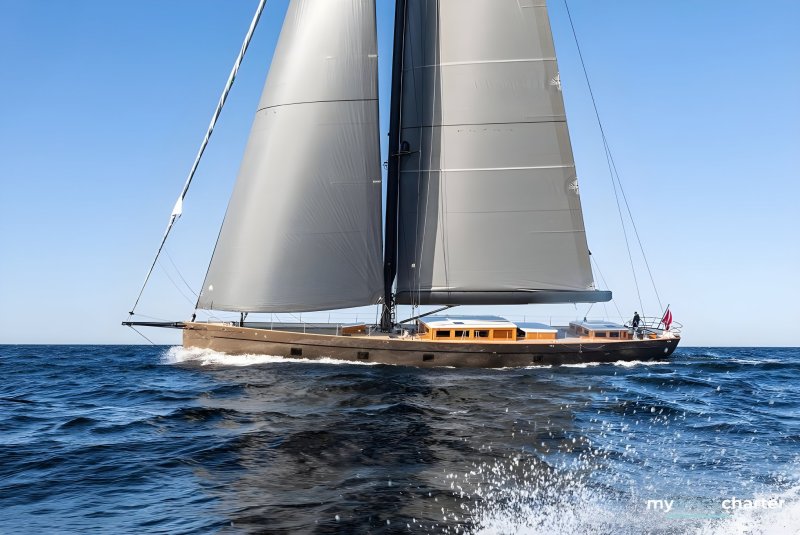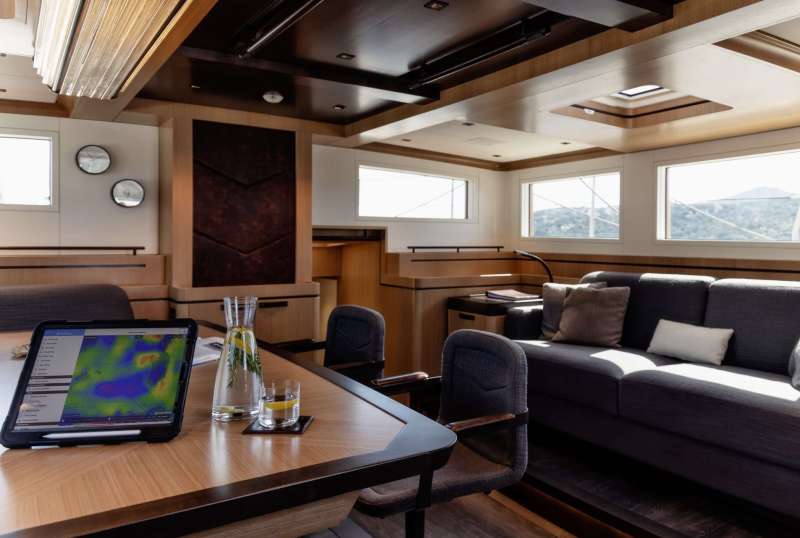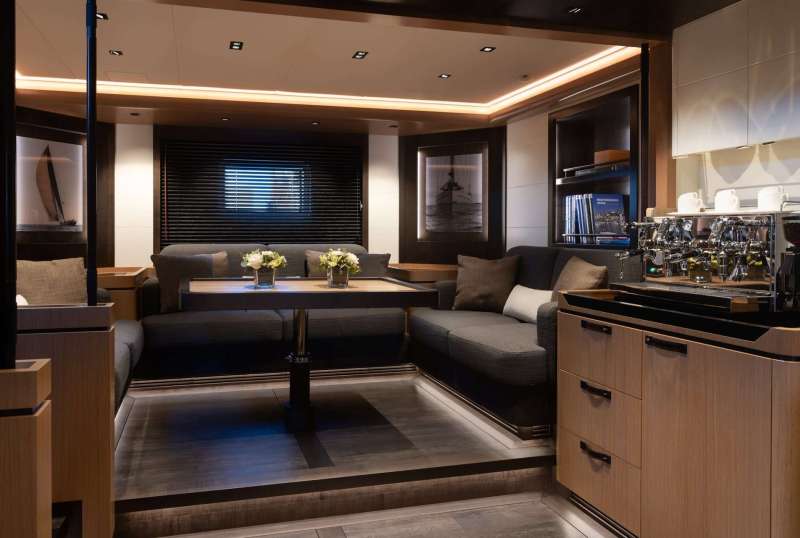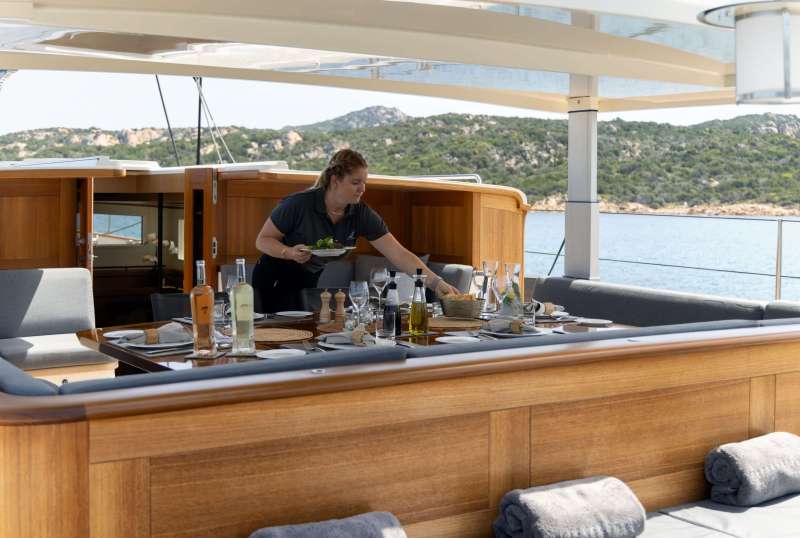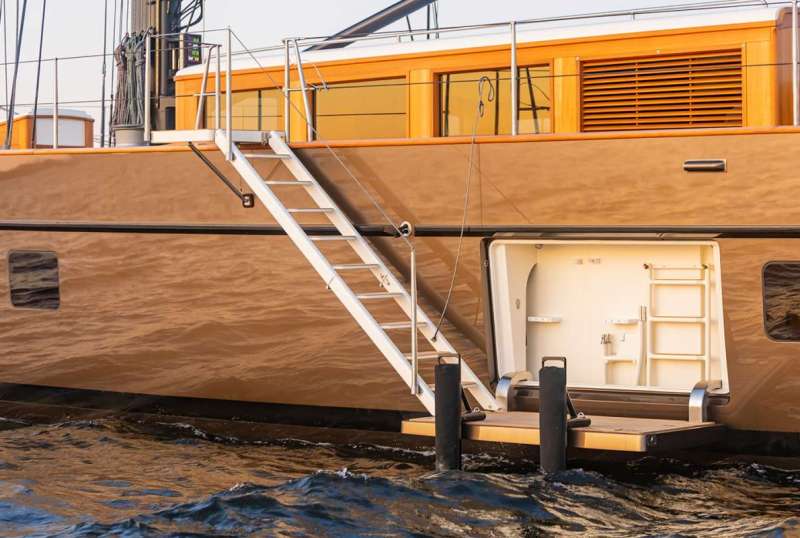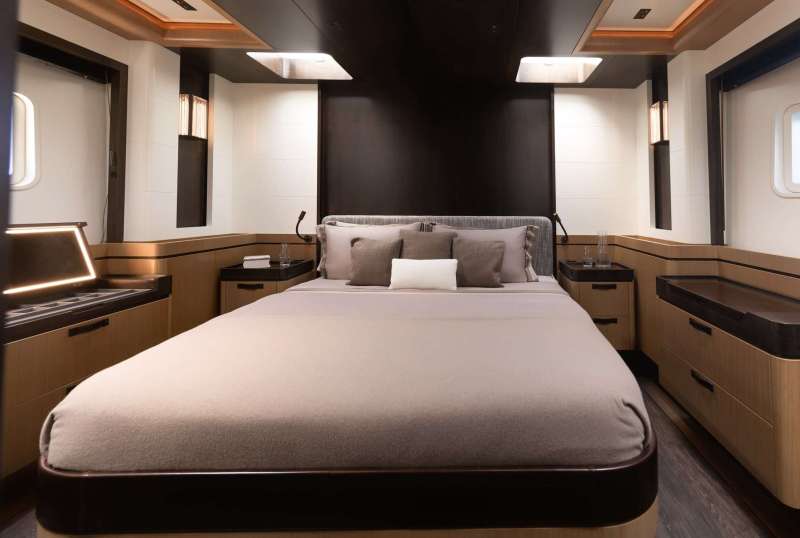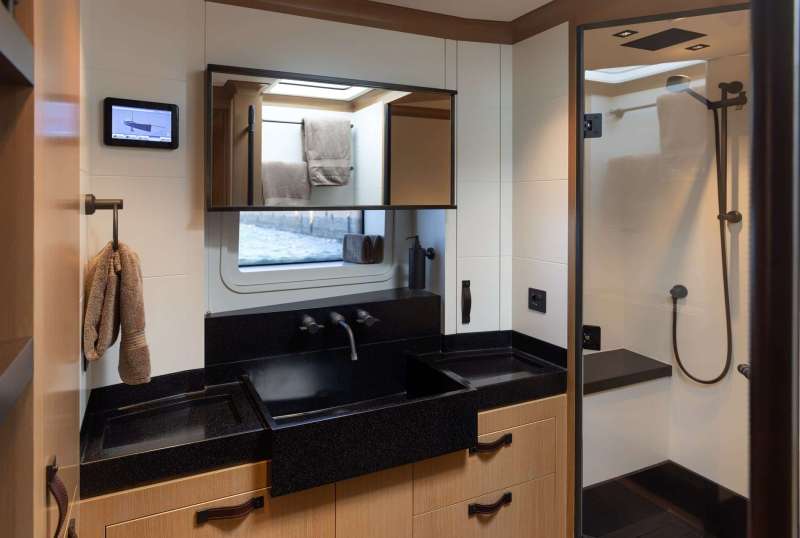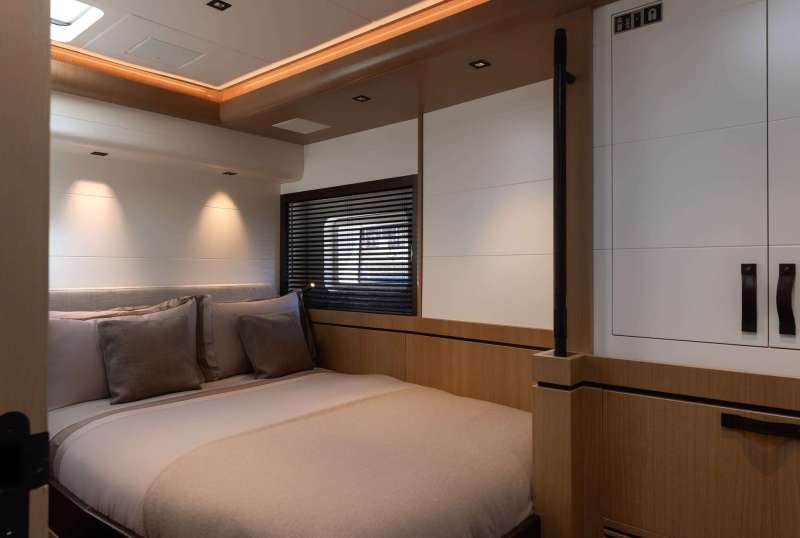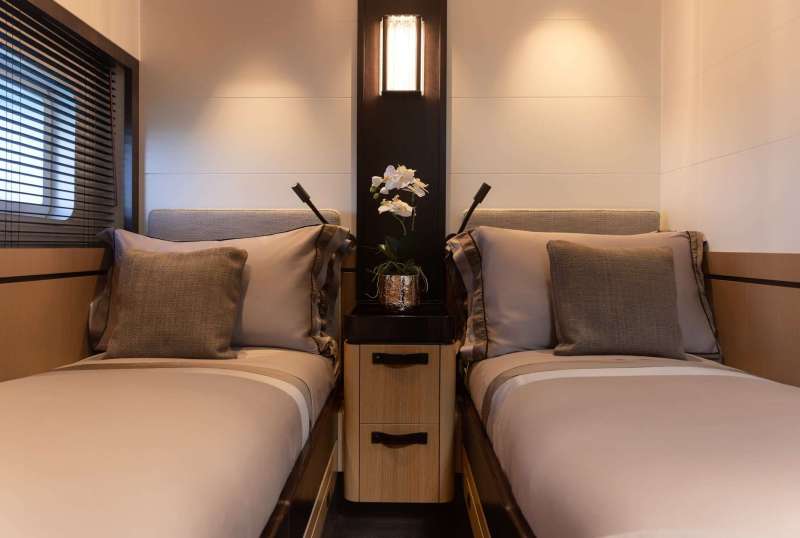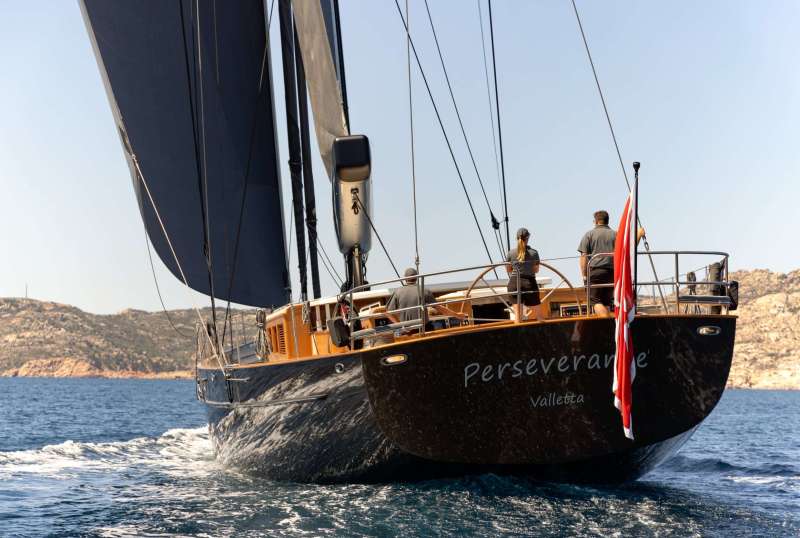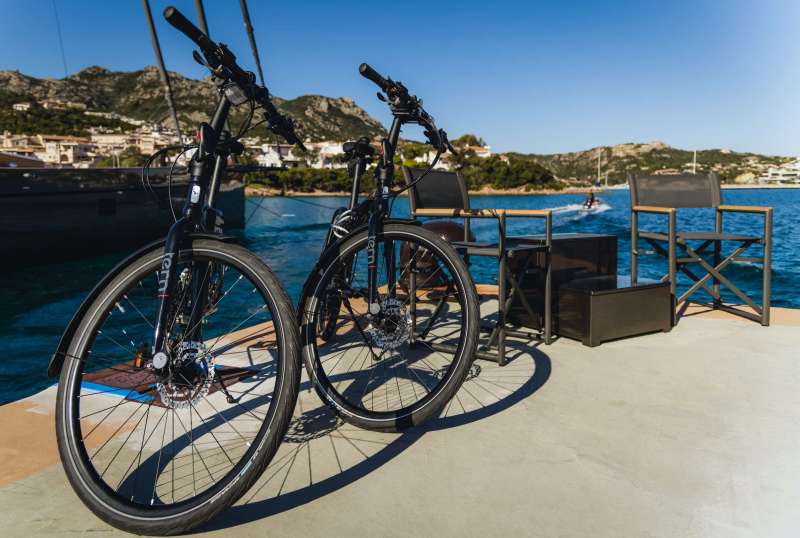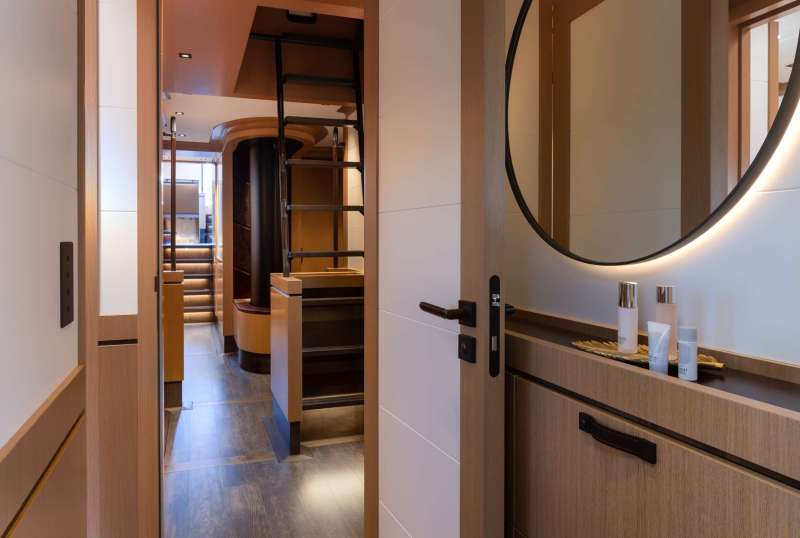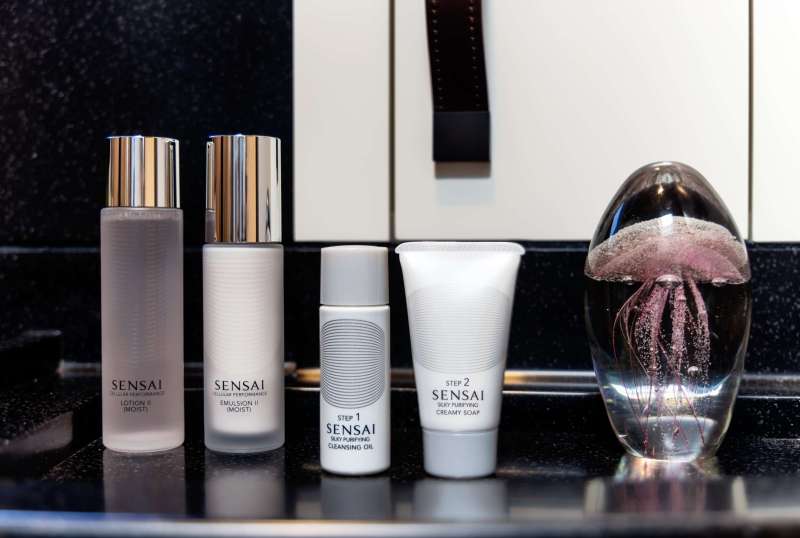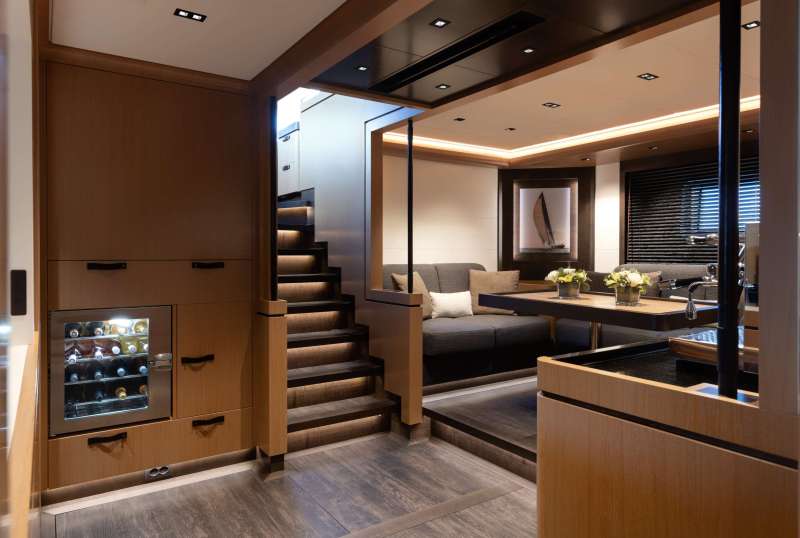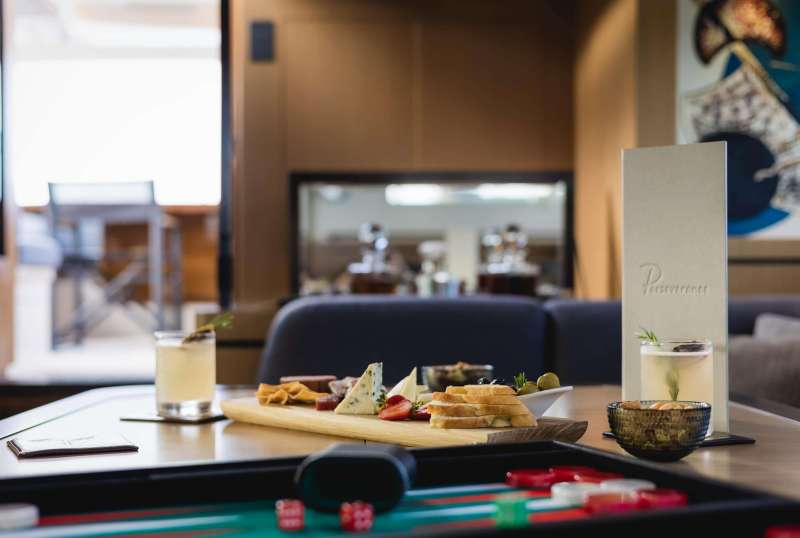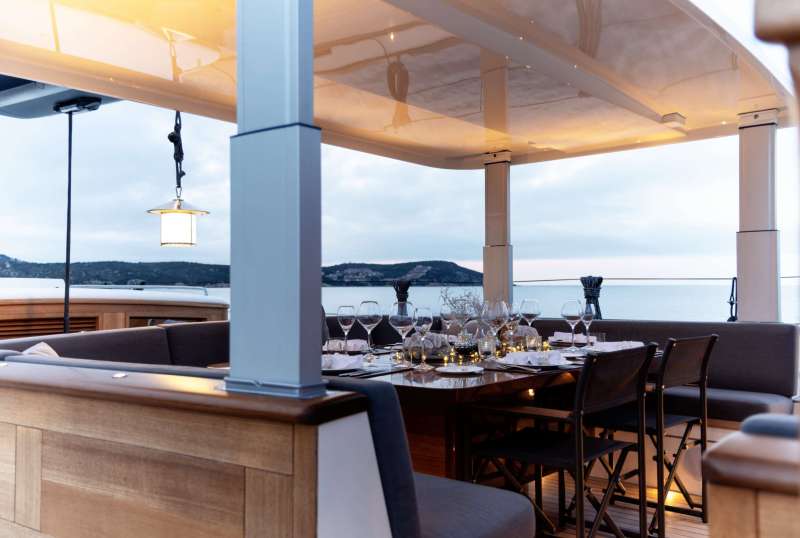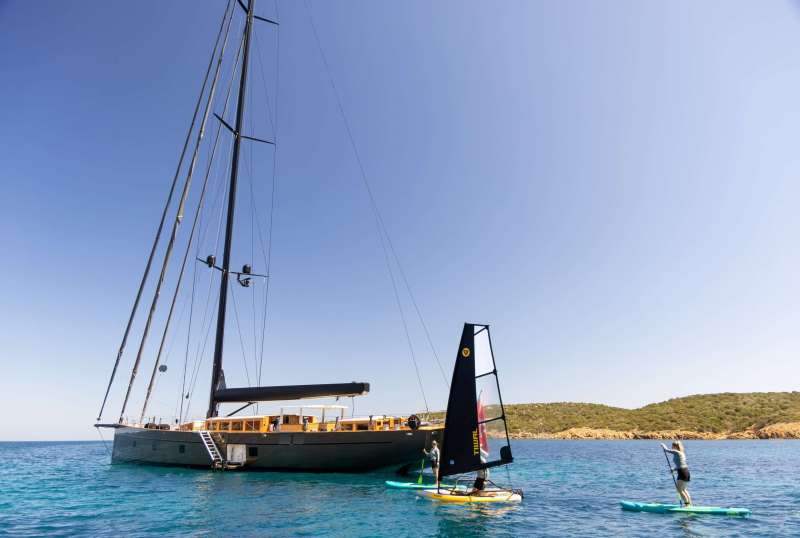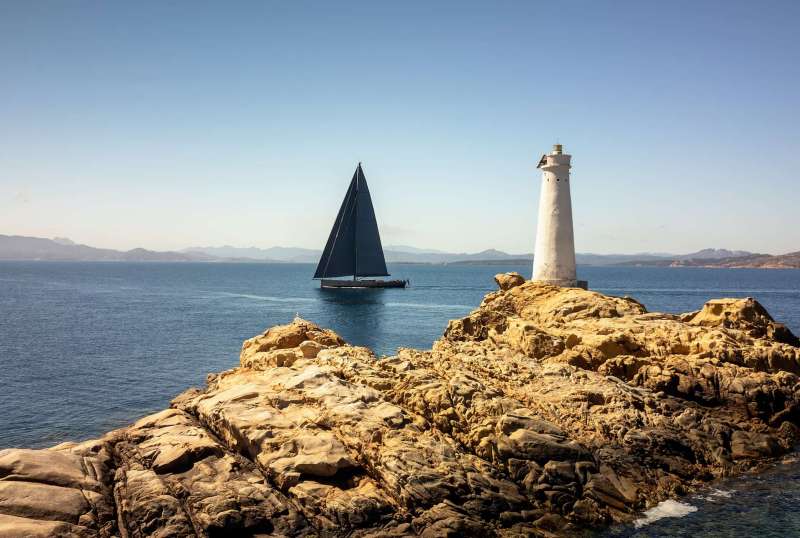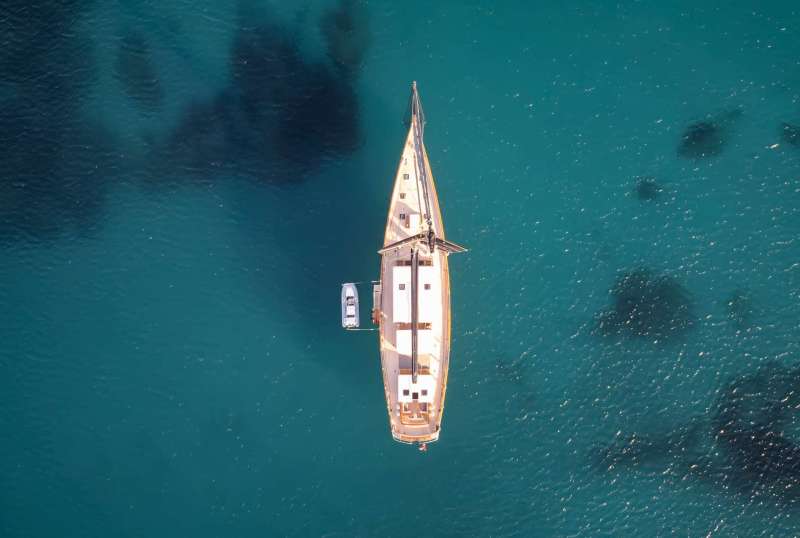 PERSEVERANCE
From €95,000/week
4 cabins
129 ft
Baltic
8 guests
Built: 2021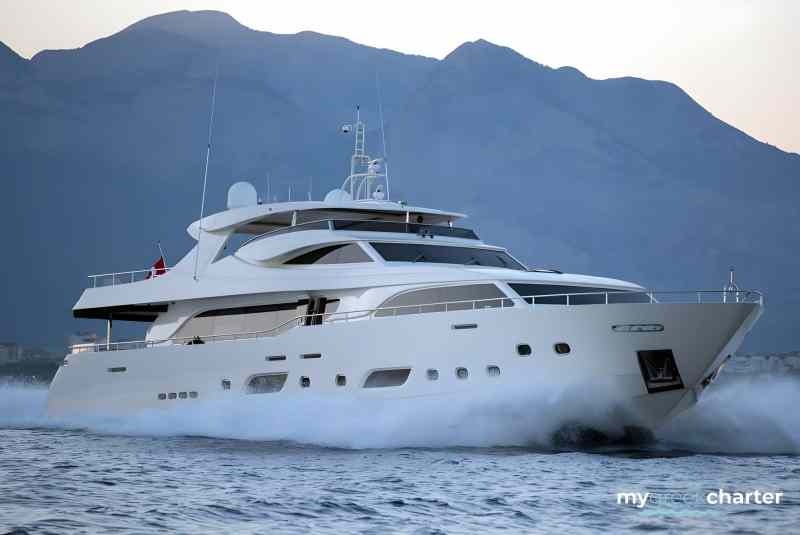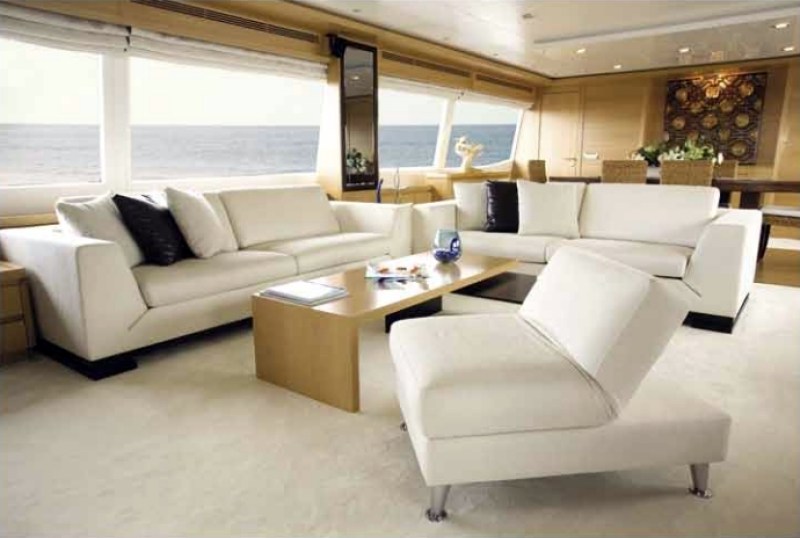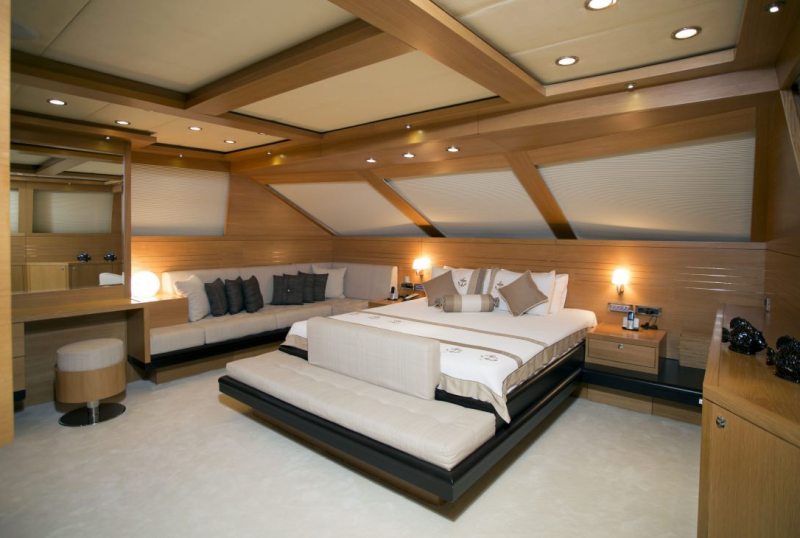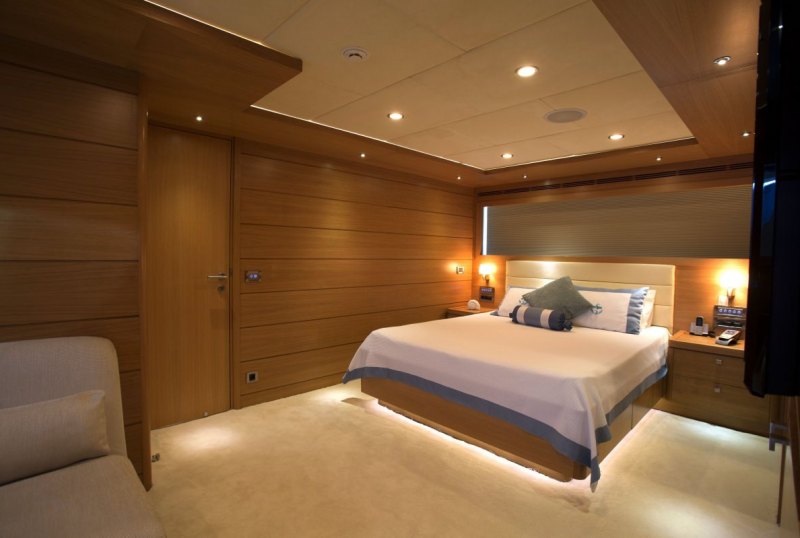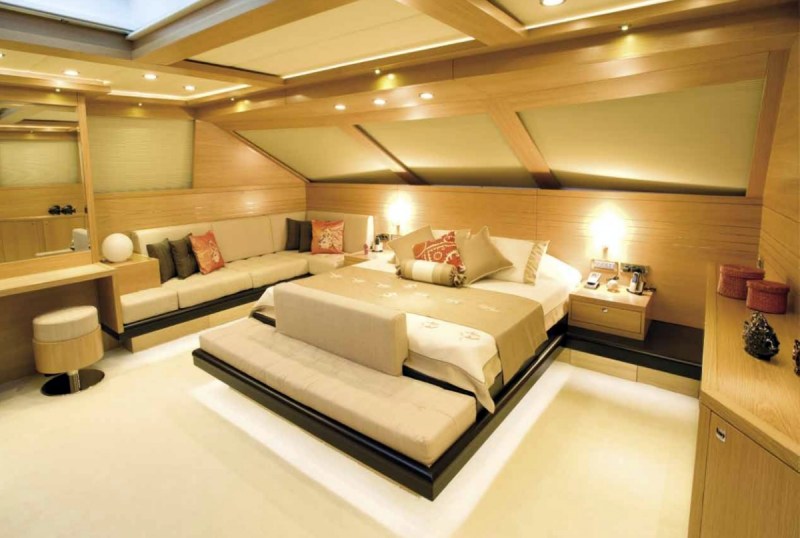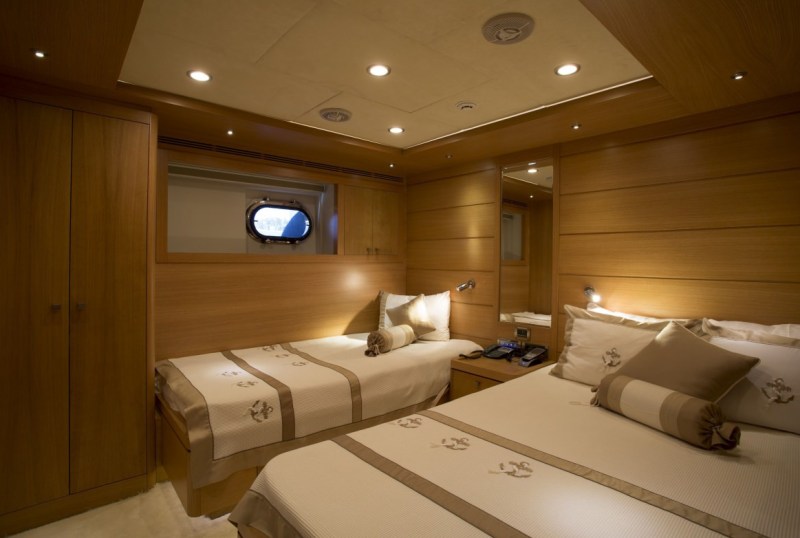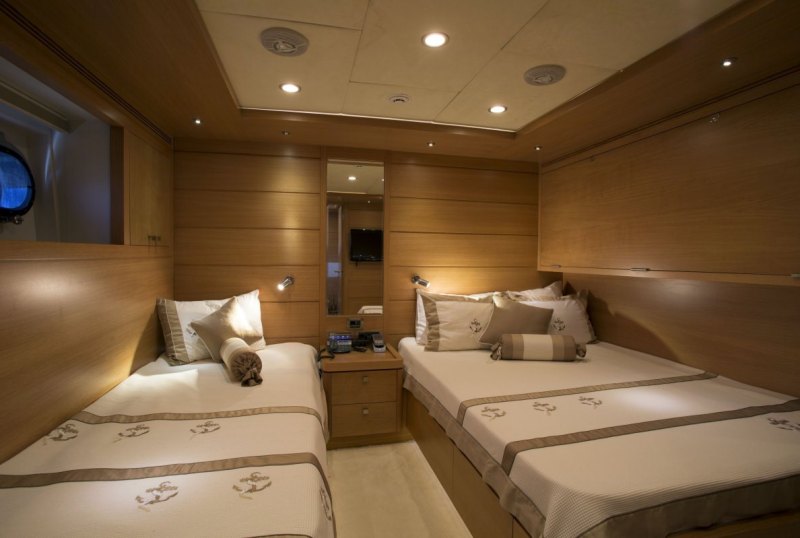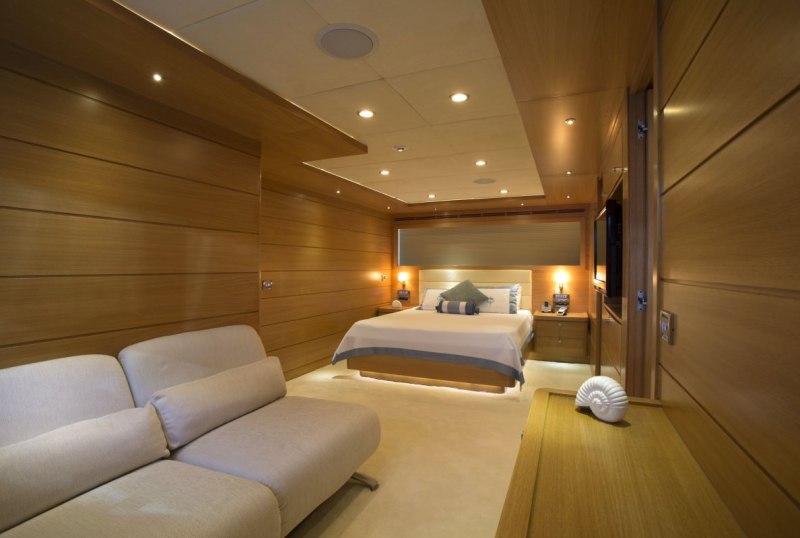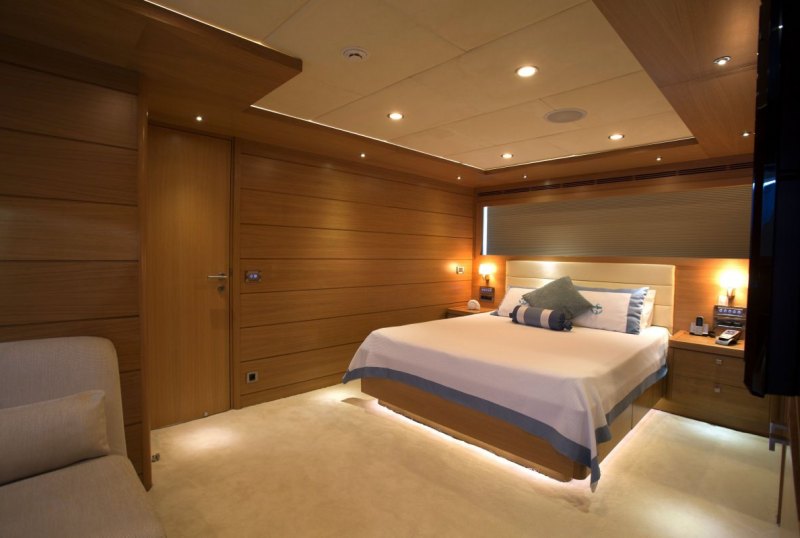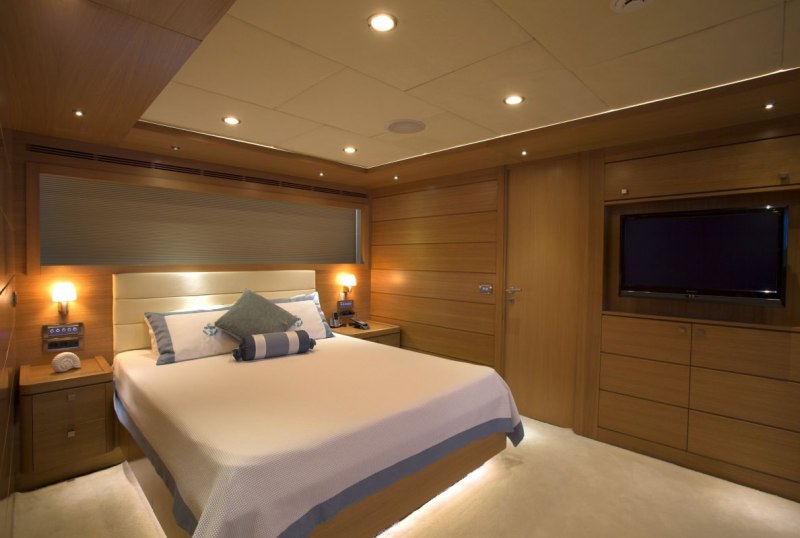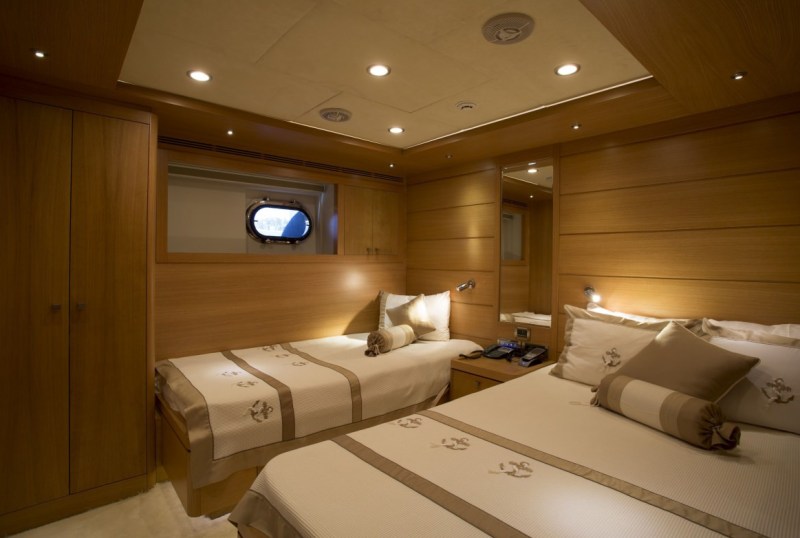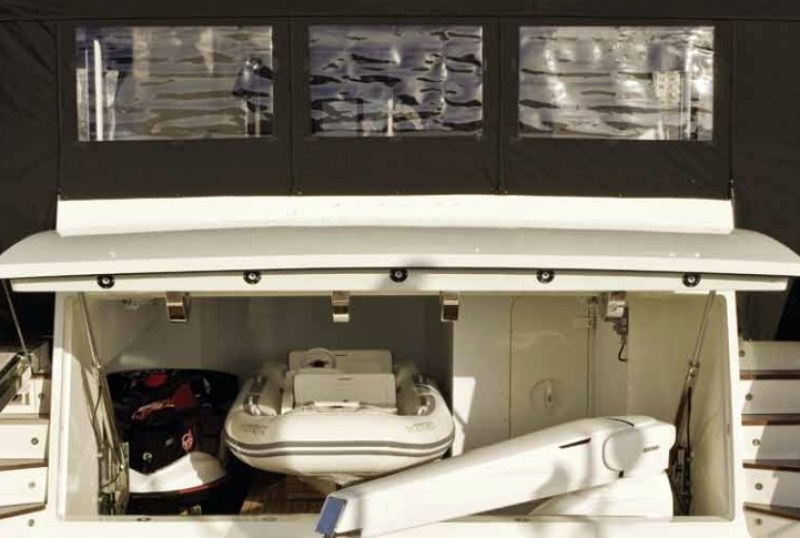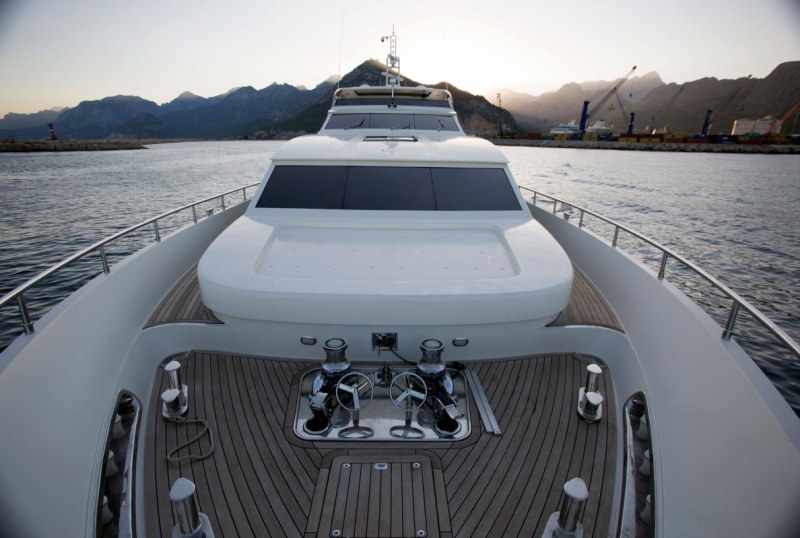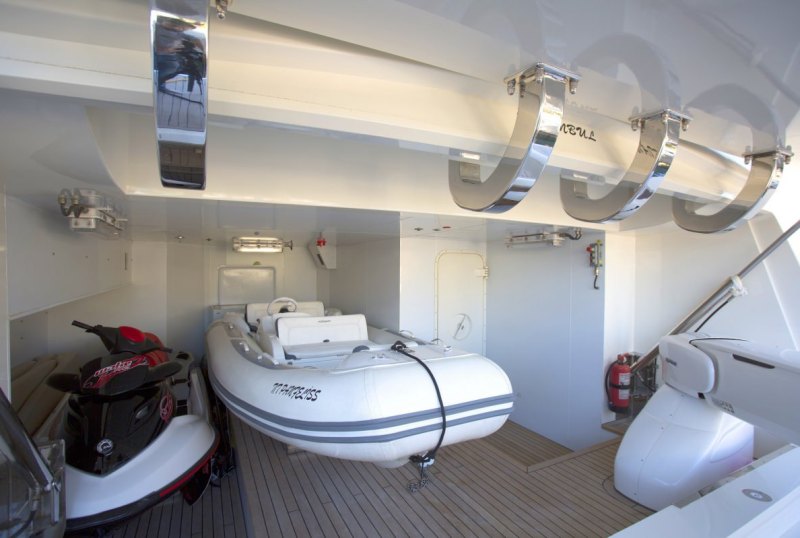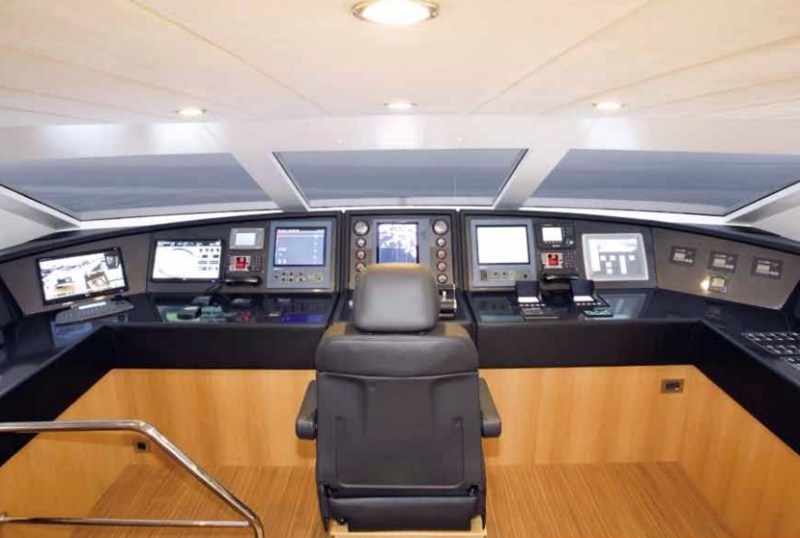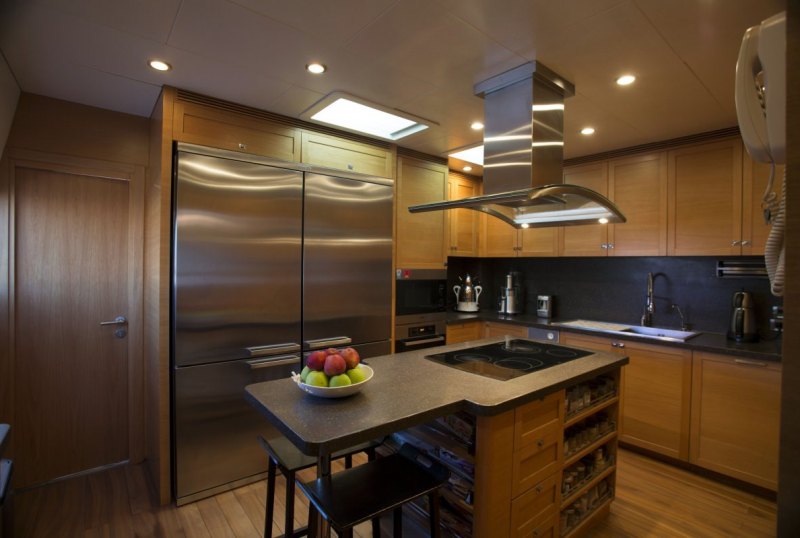 PANFELISS
From €95,000/week
5 cabins
129 ft
Mengi-Yay Tuzla
12 guests
Refit: 2015
600 Litres/Hr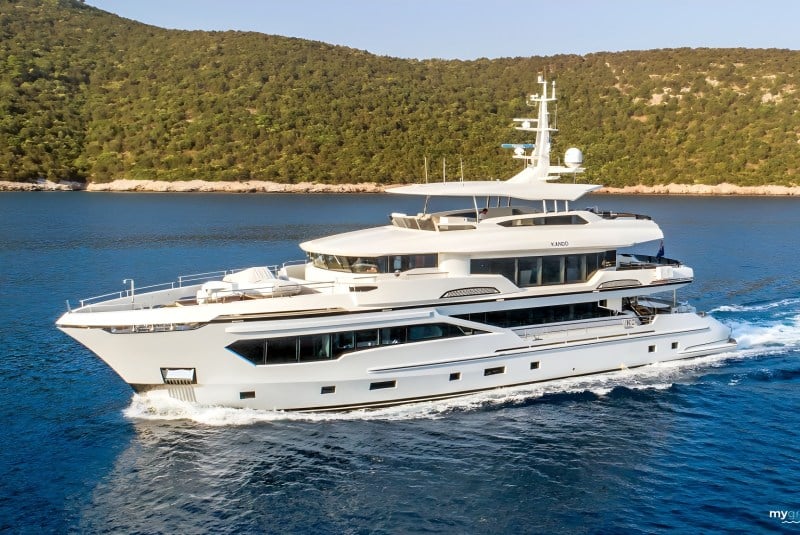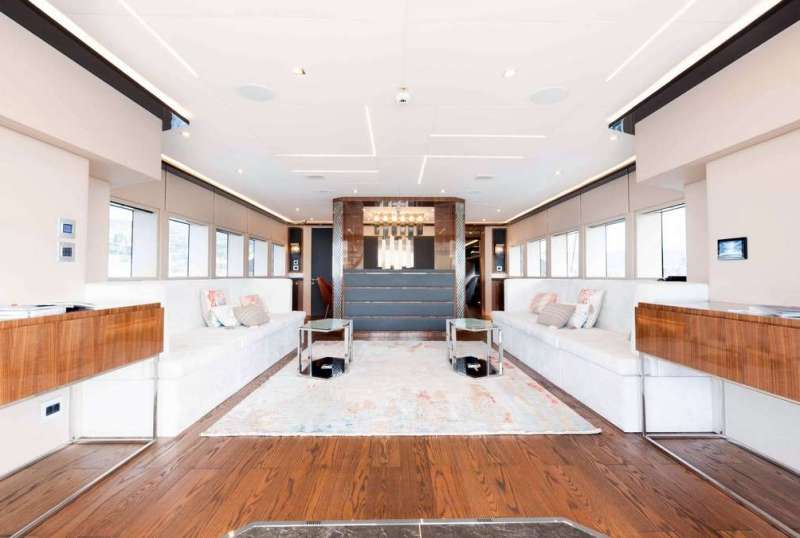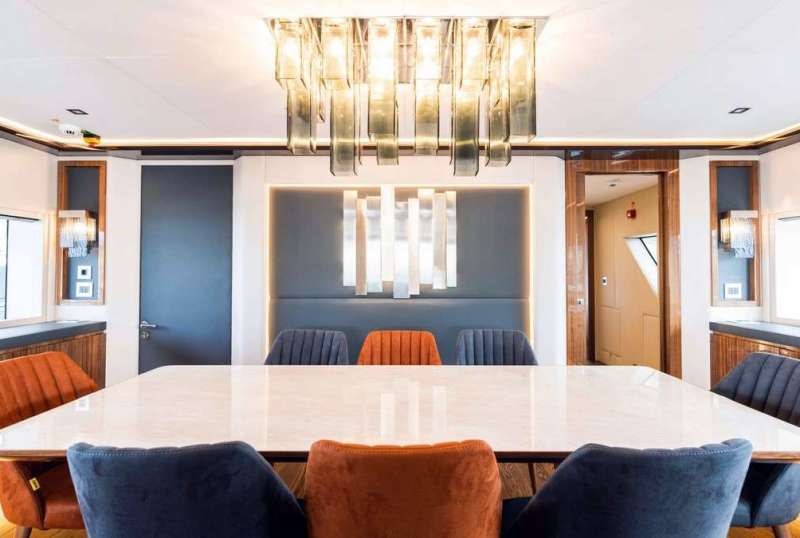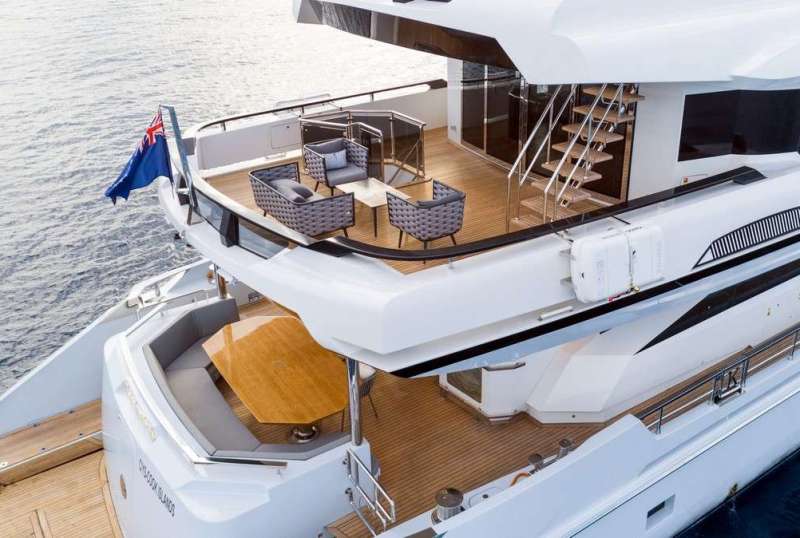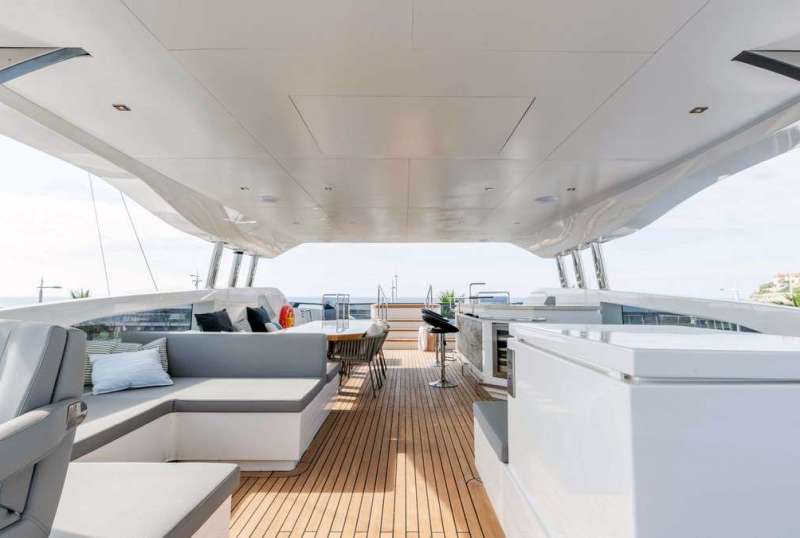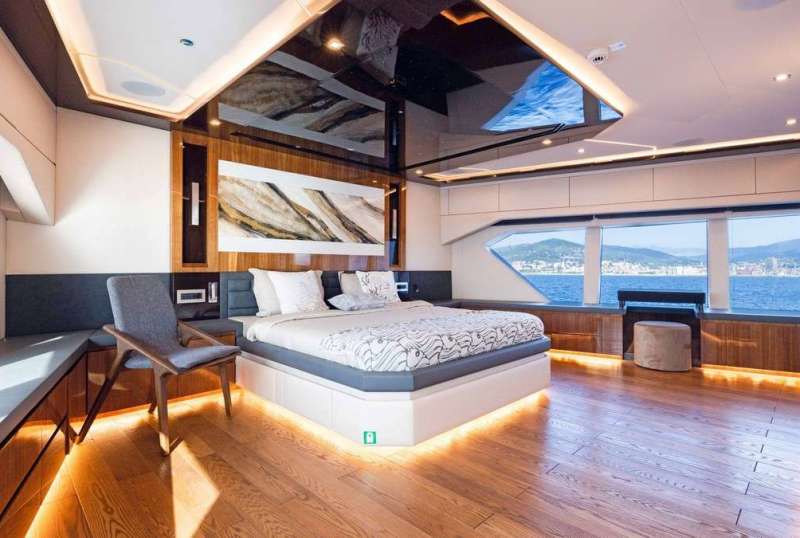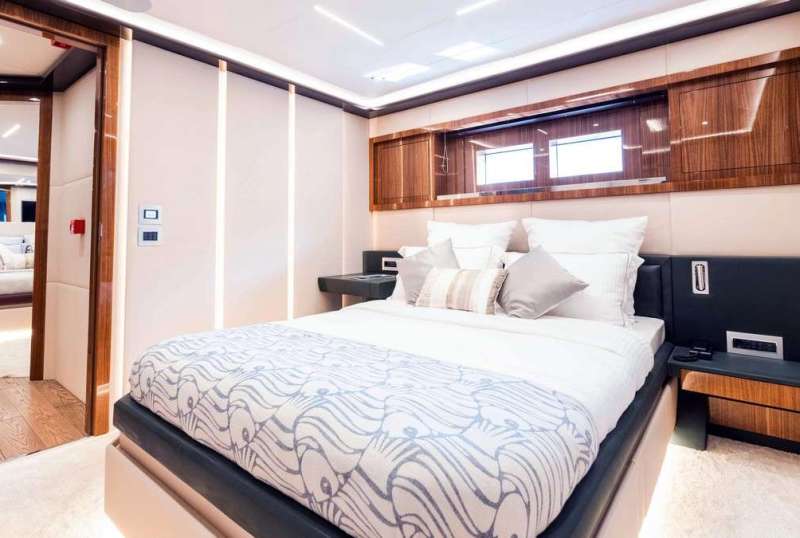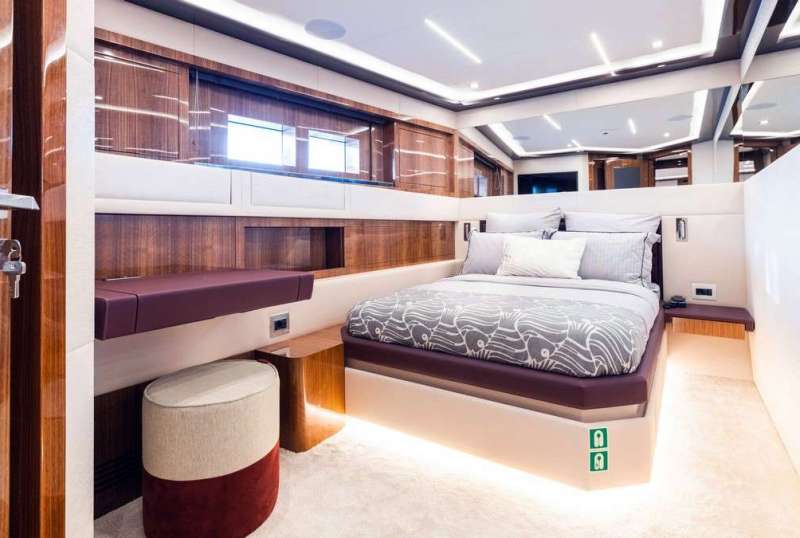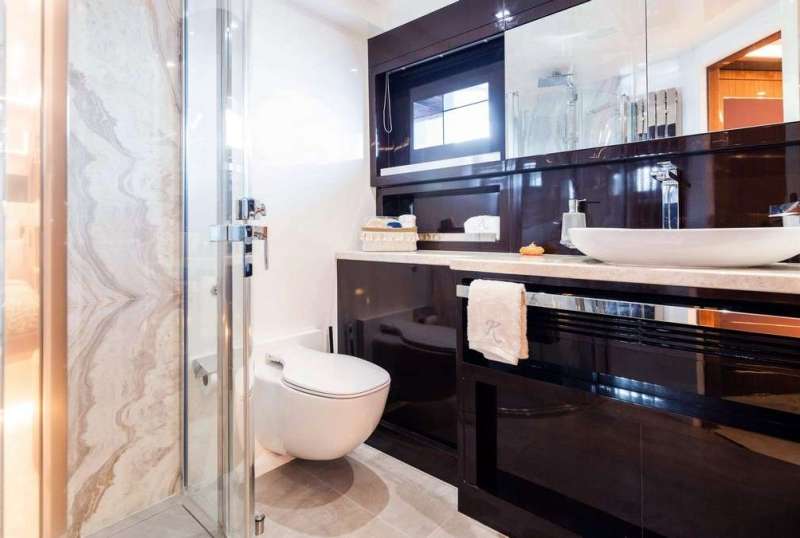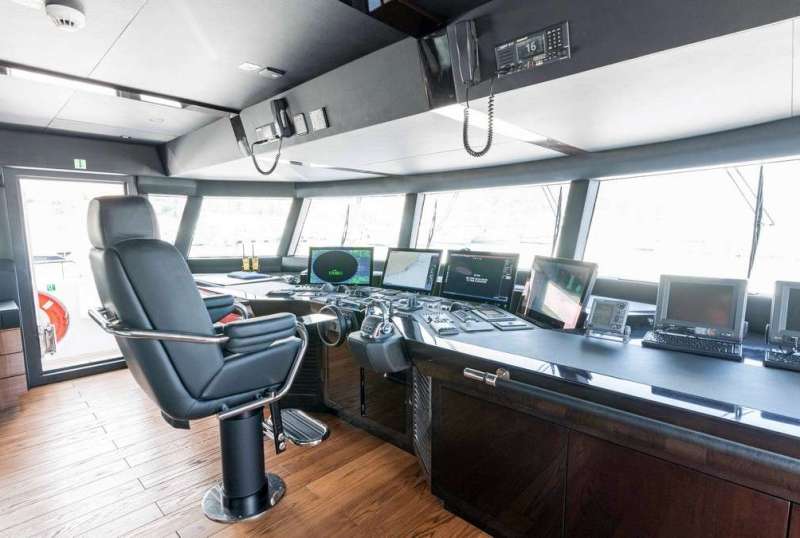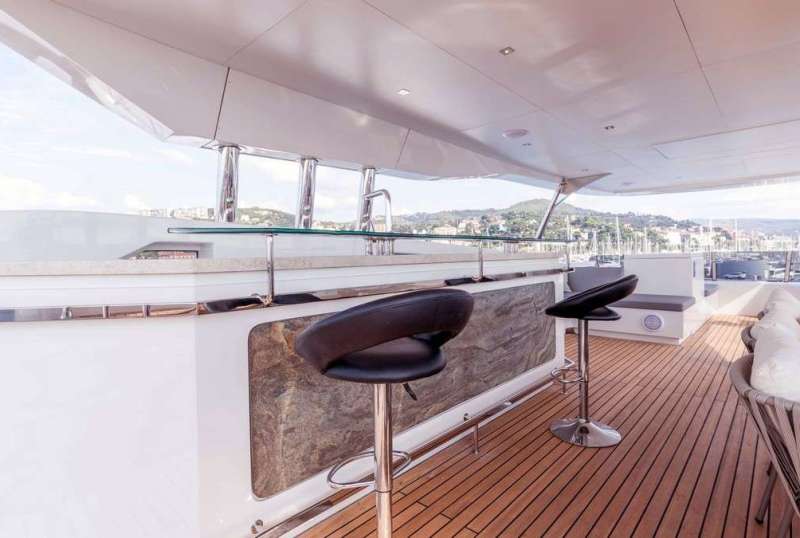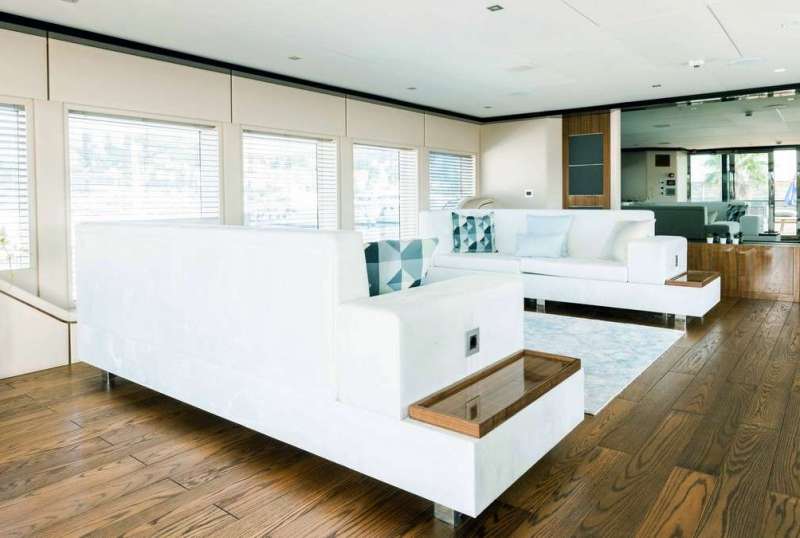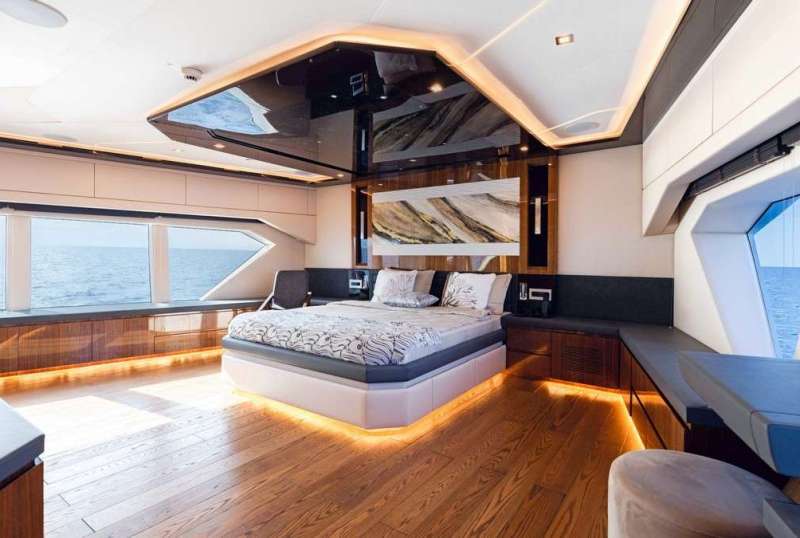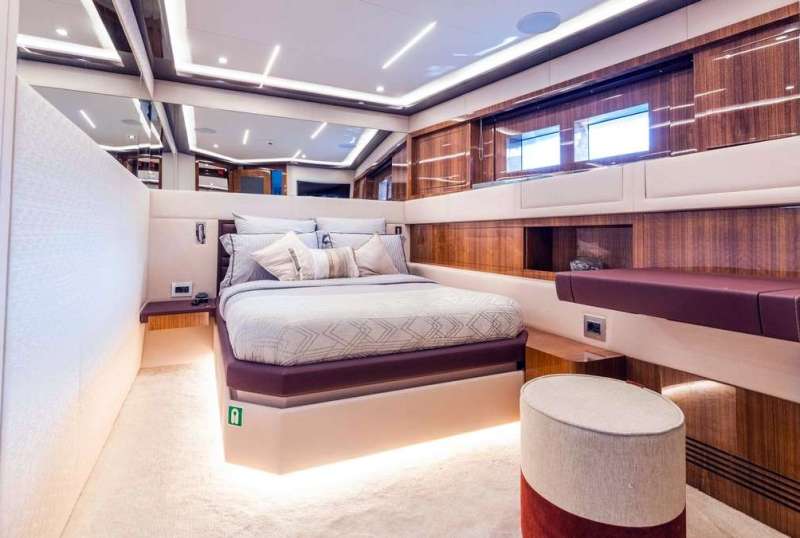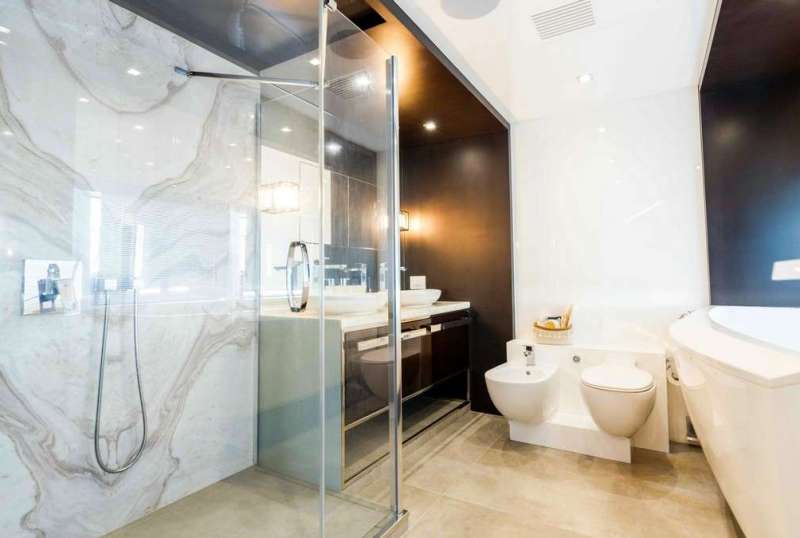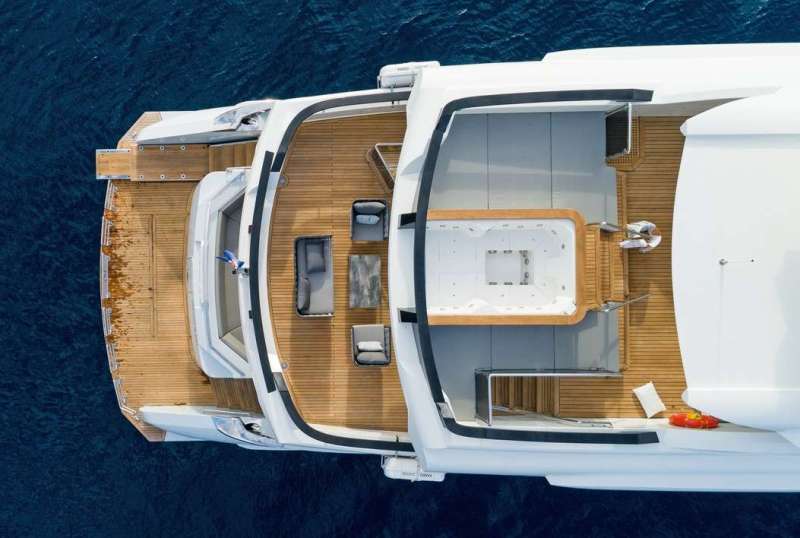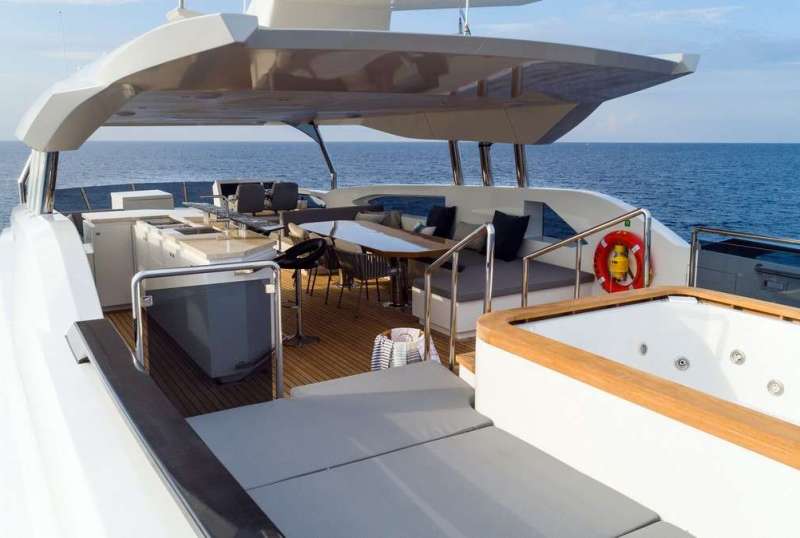 KANDO
From €95,000/week
5 cabins
111 ft
Custom Built Aluminum Cutter
10 guests
Built: 2020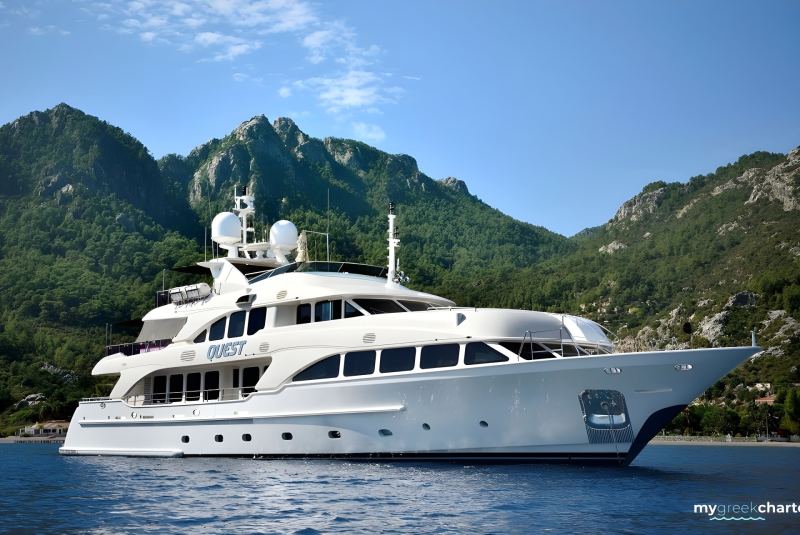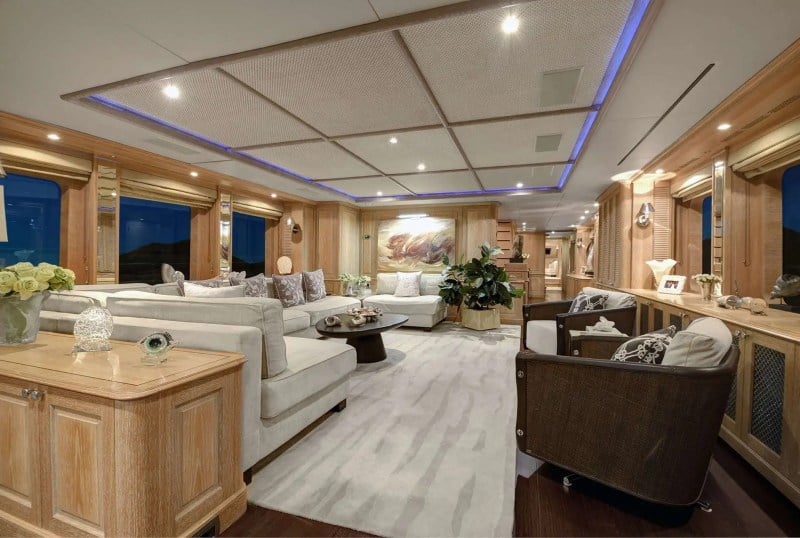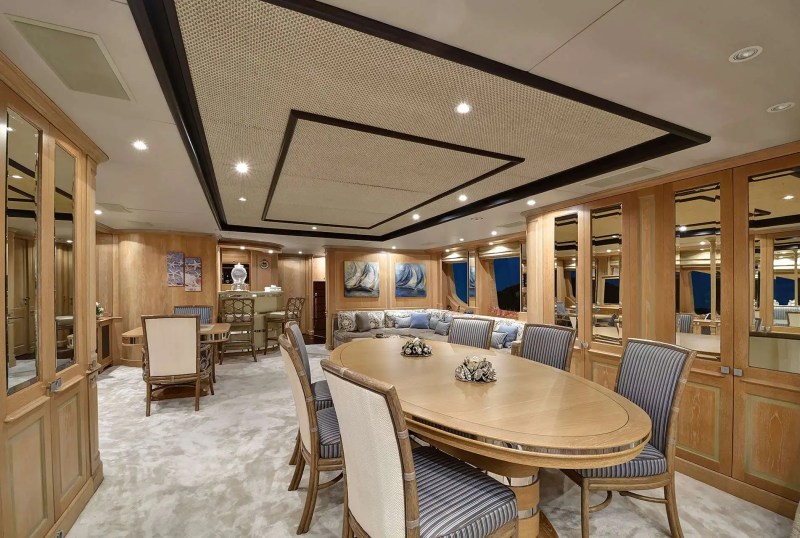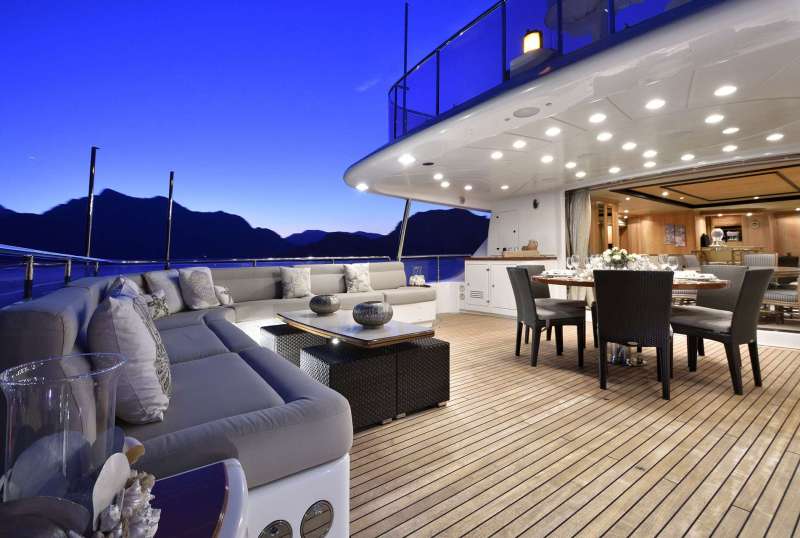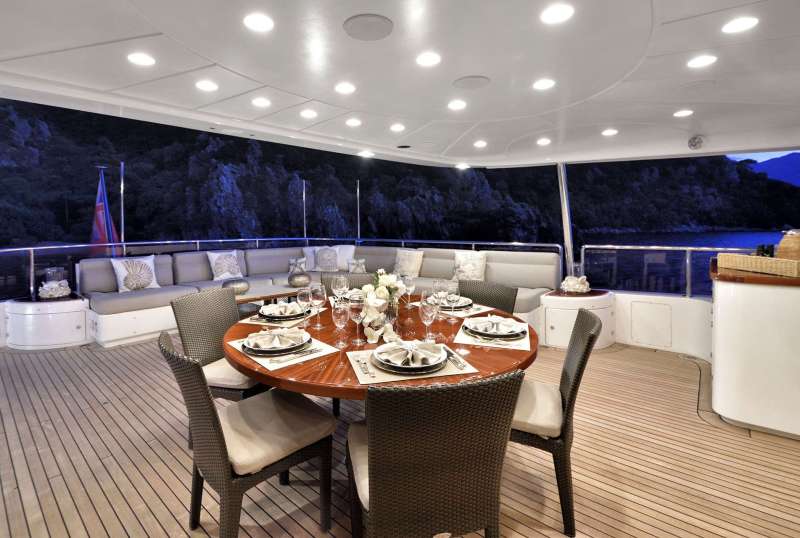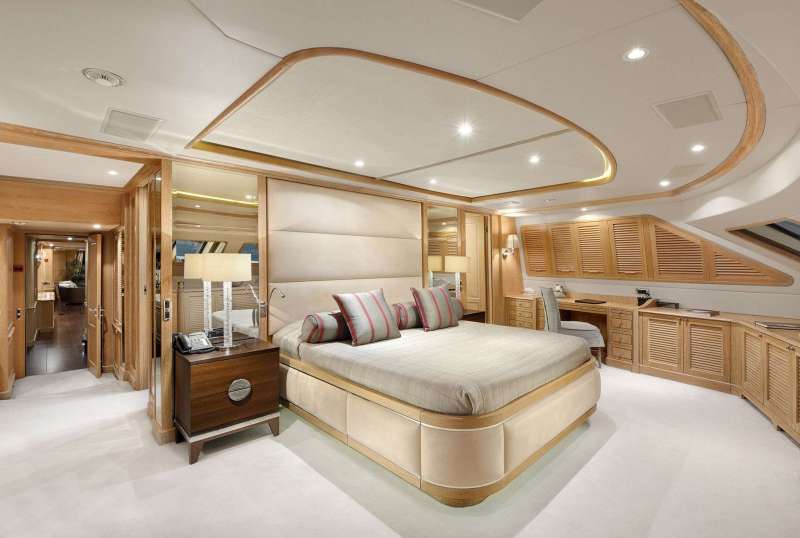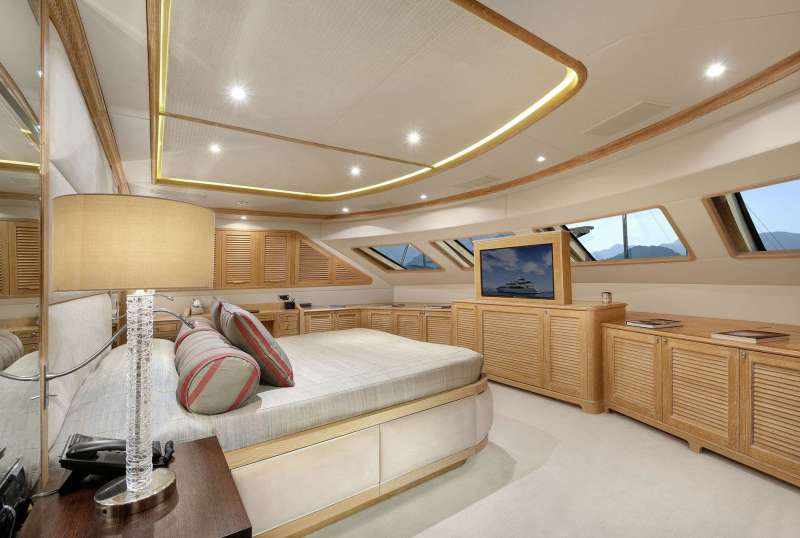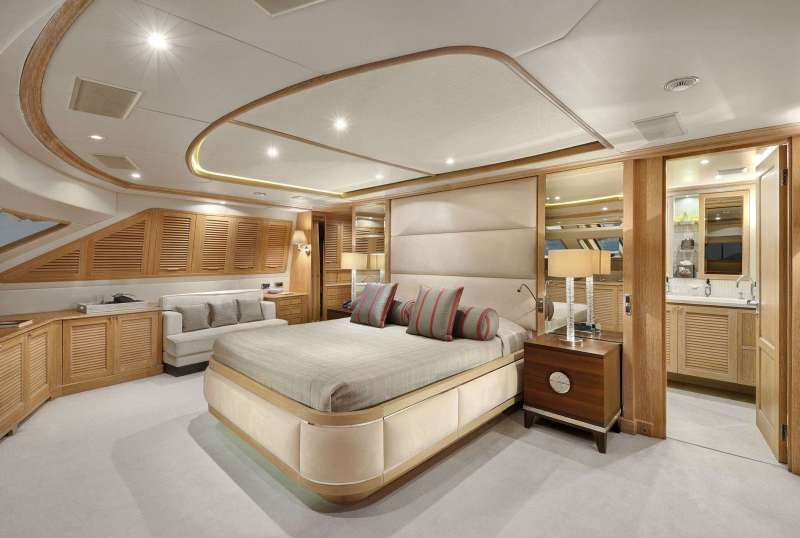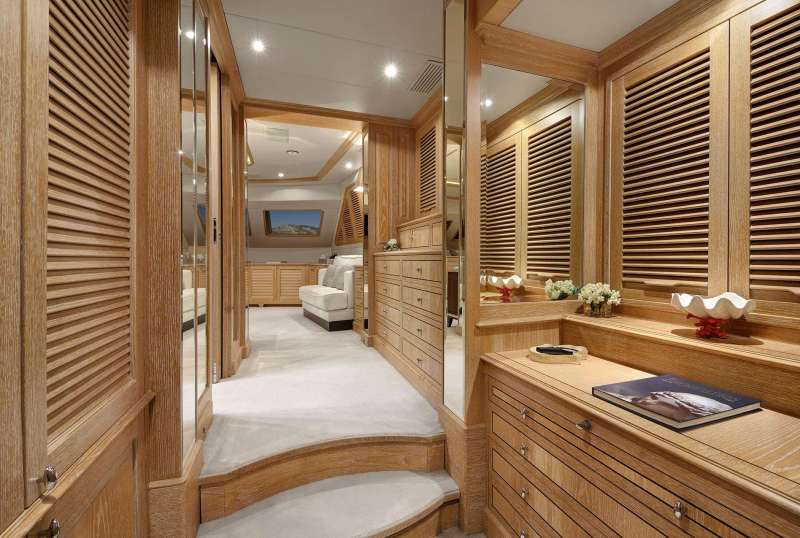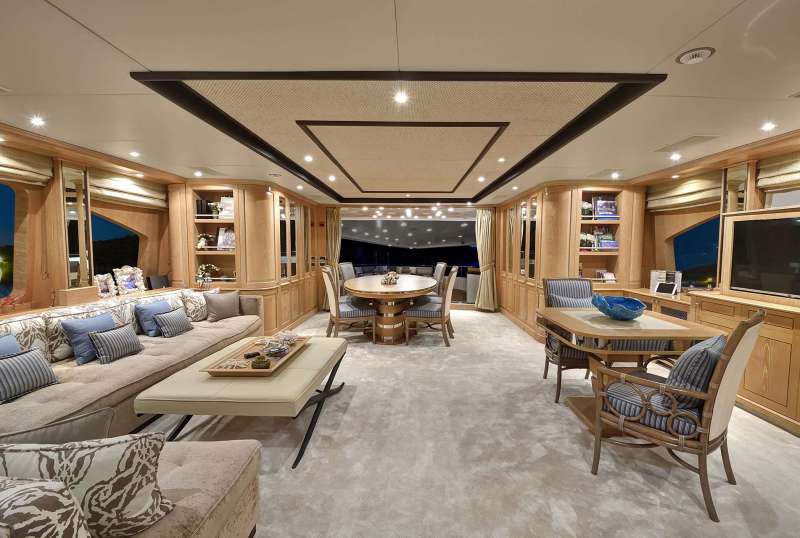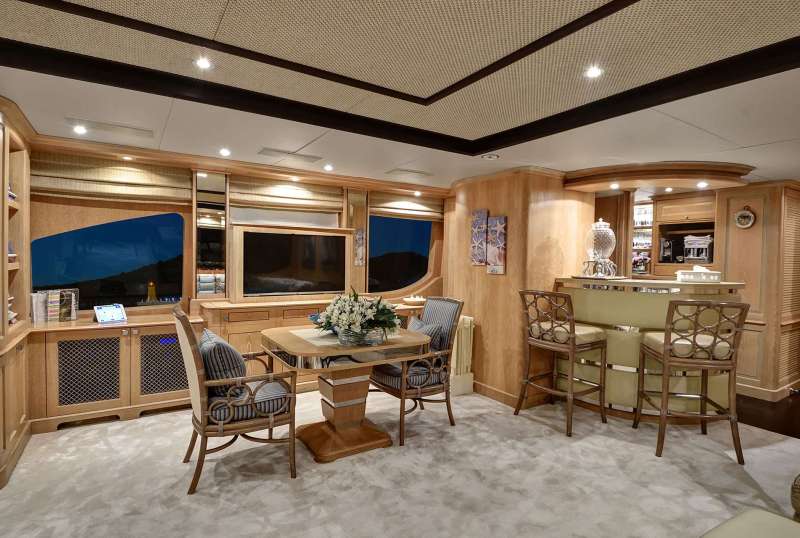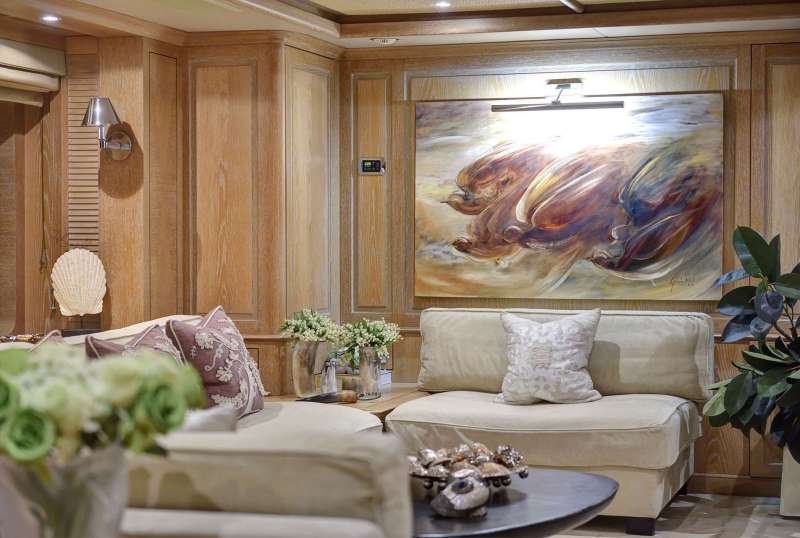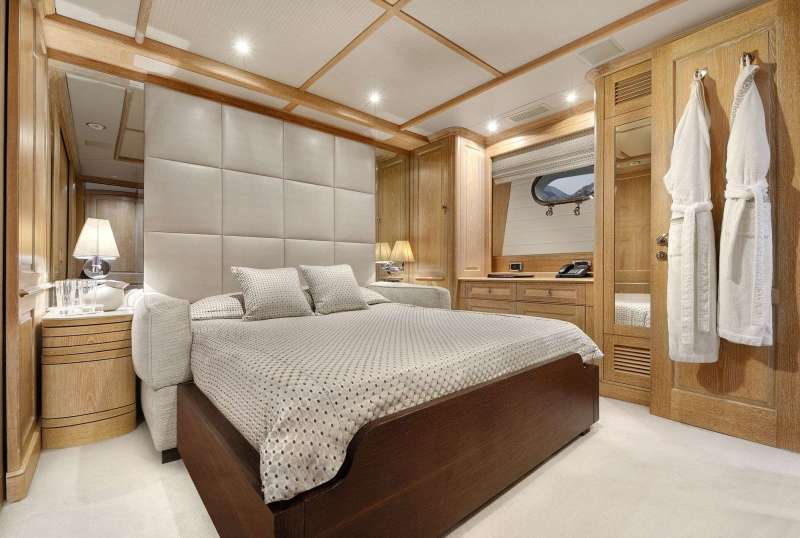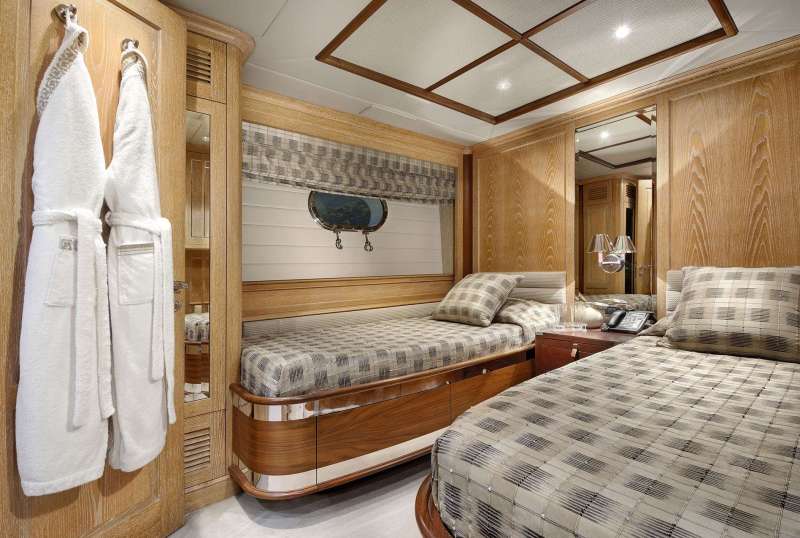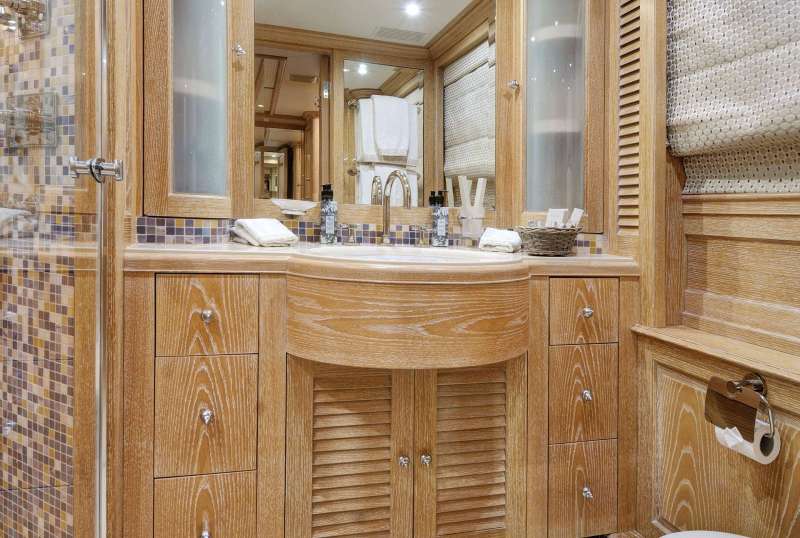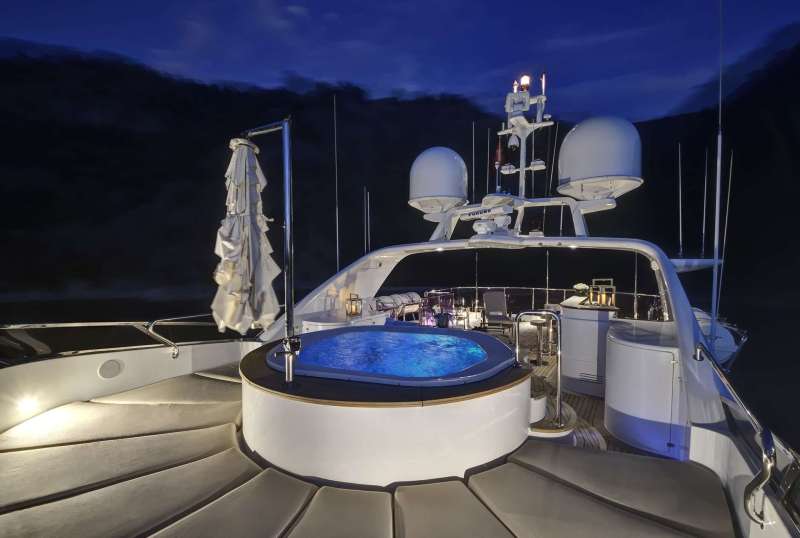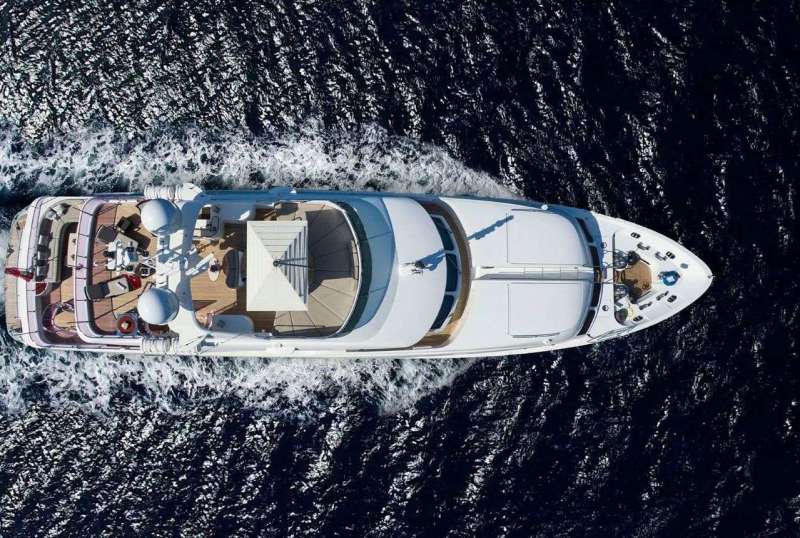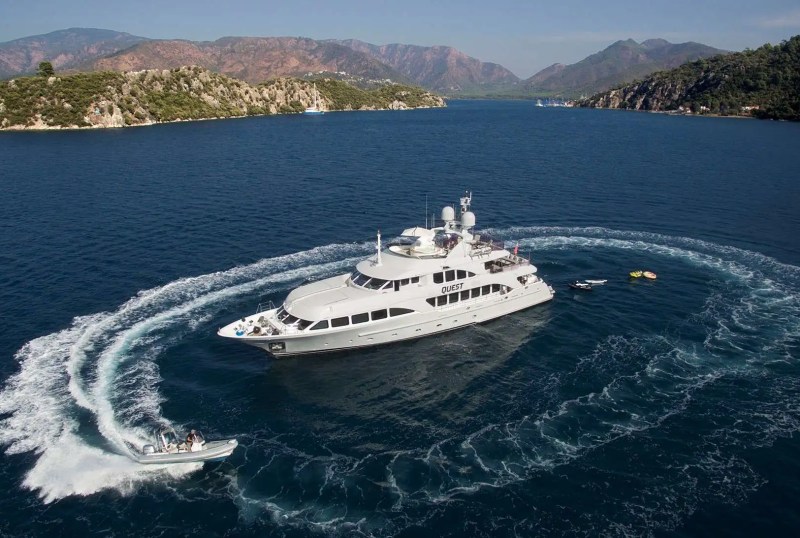 QUEST R
From €95,000/week
5 cabins
121 ft
Benetti
12 guests
Refit: 2018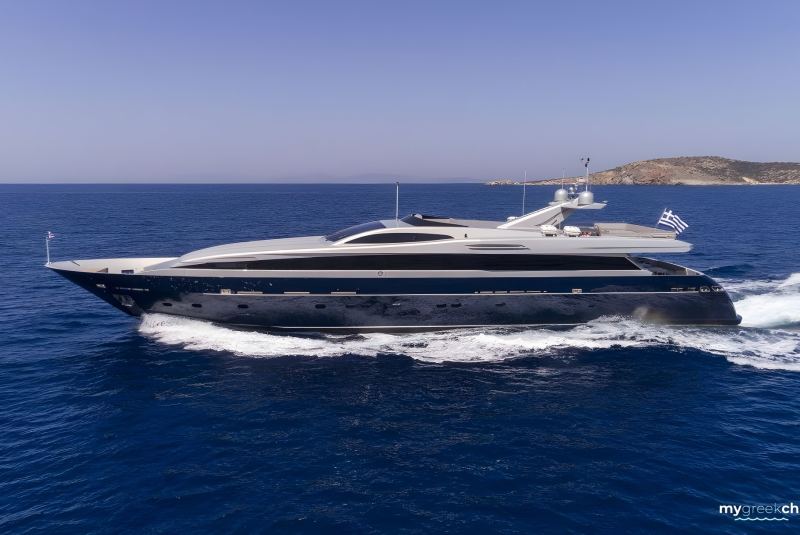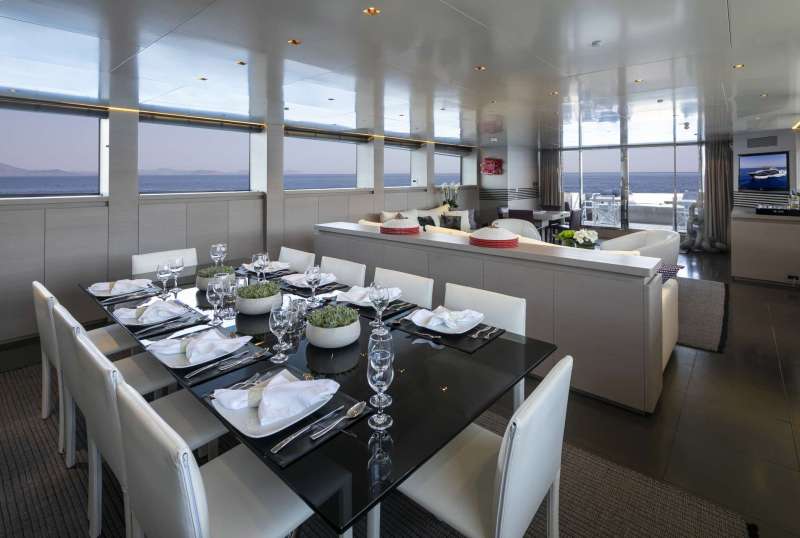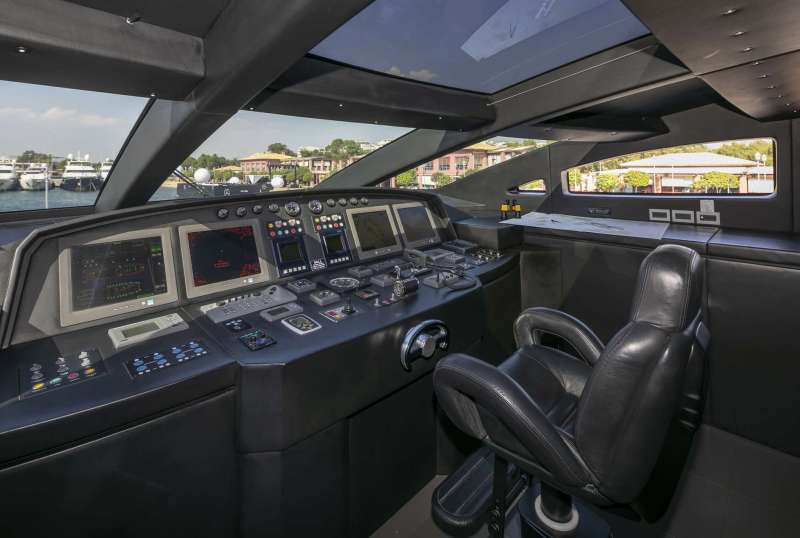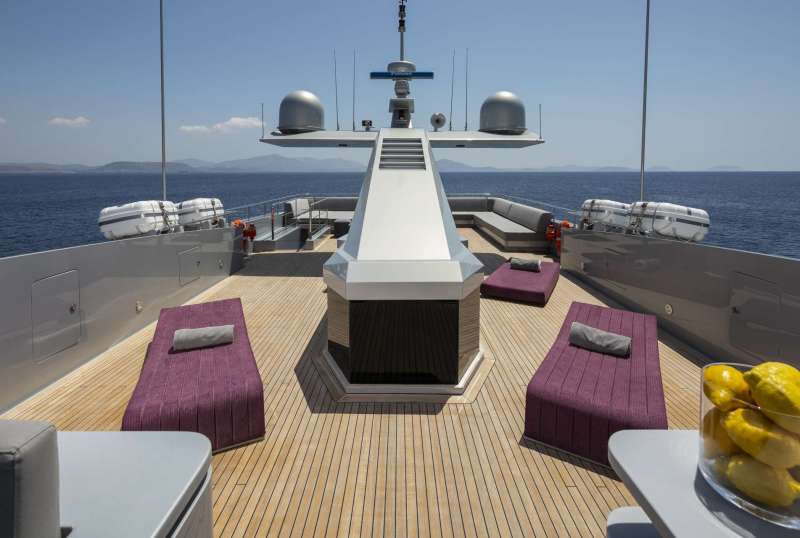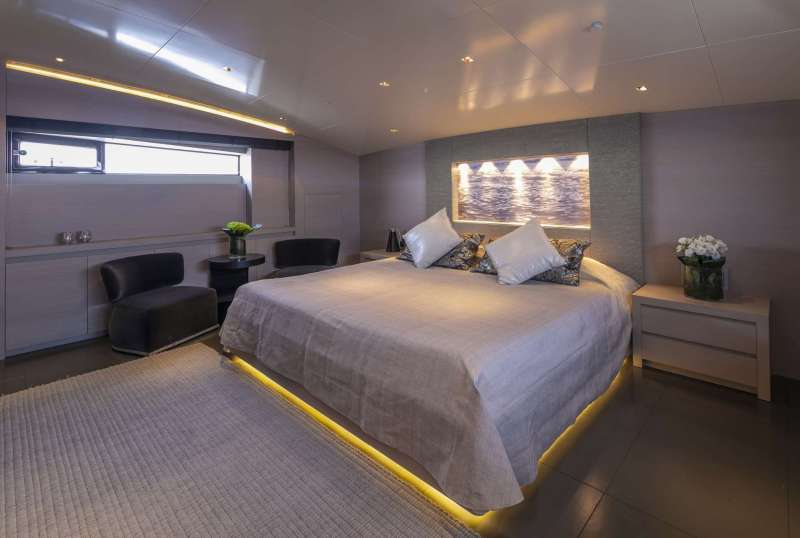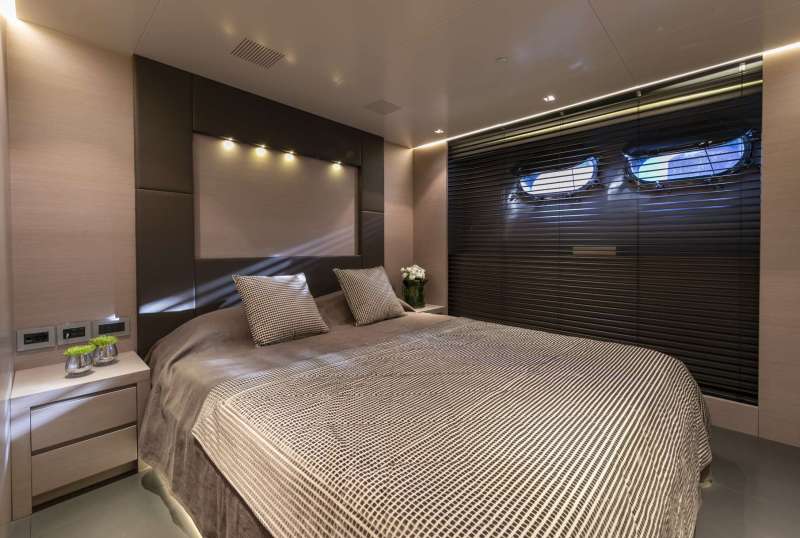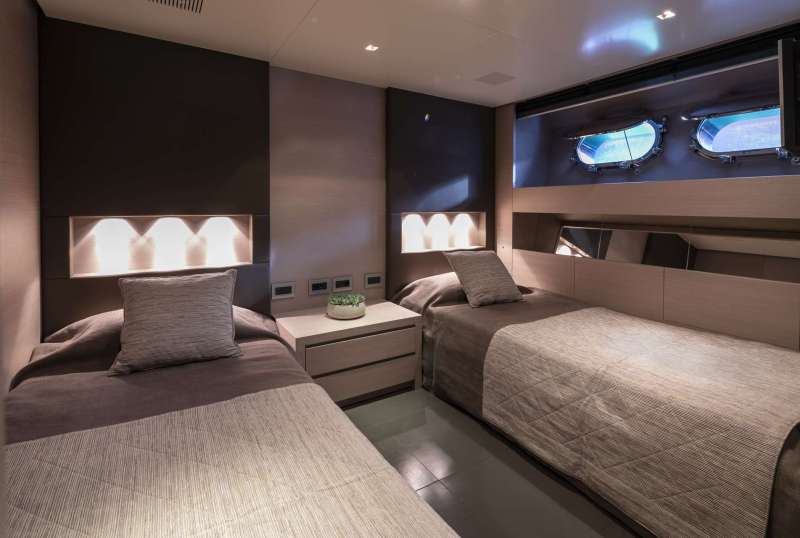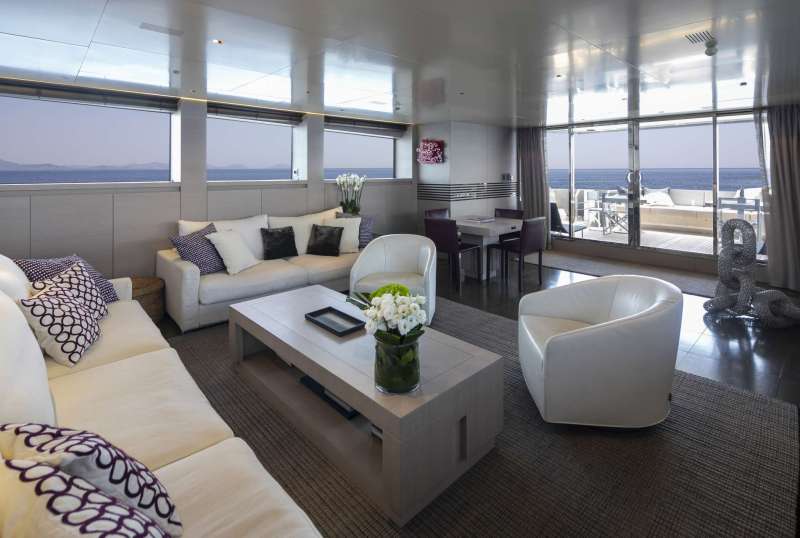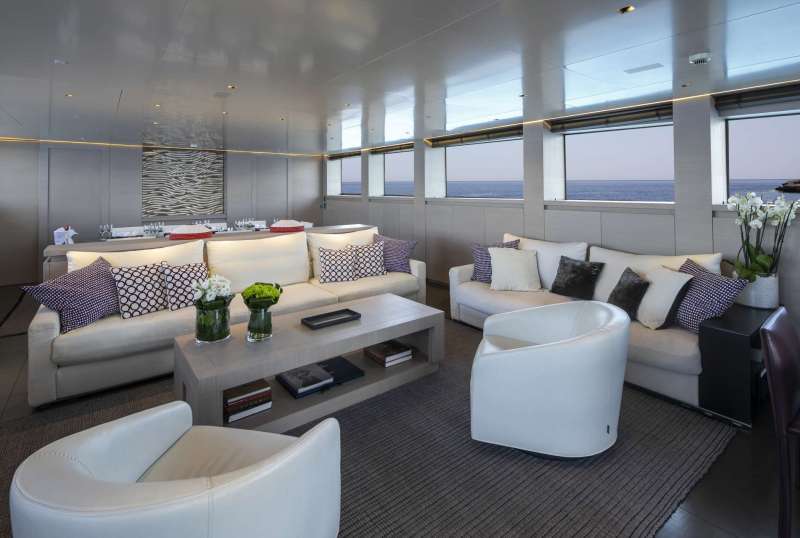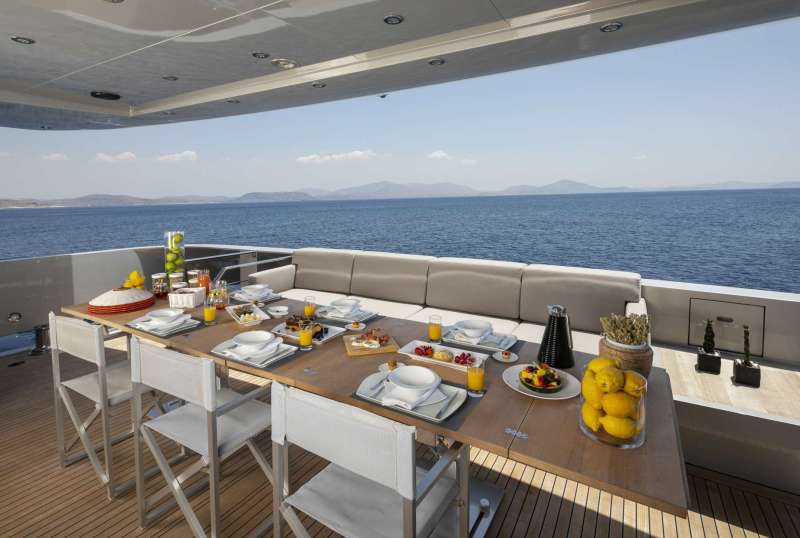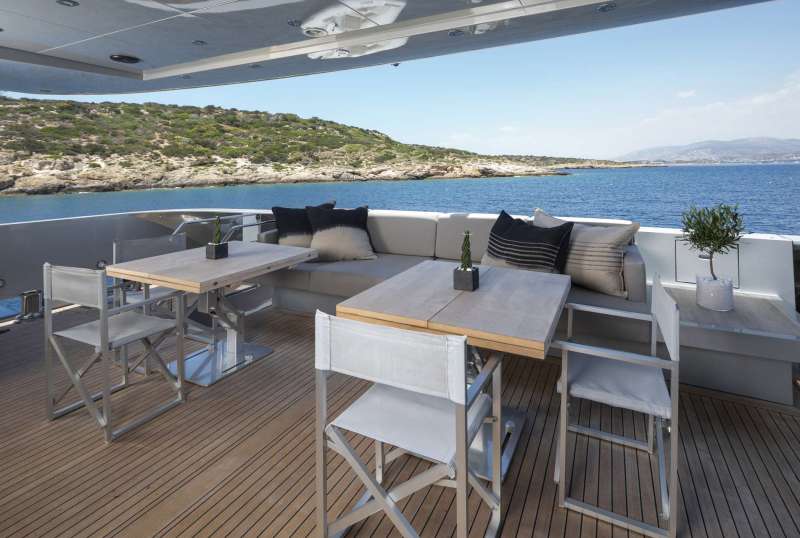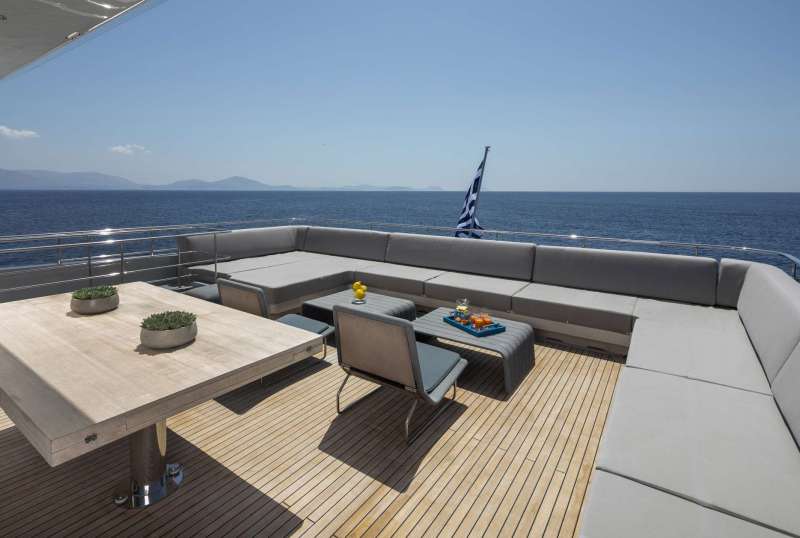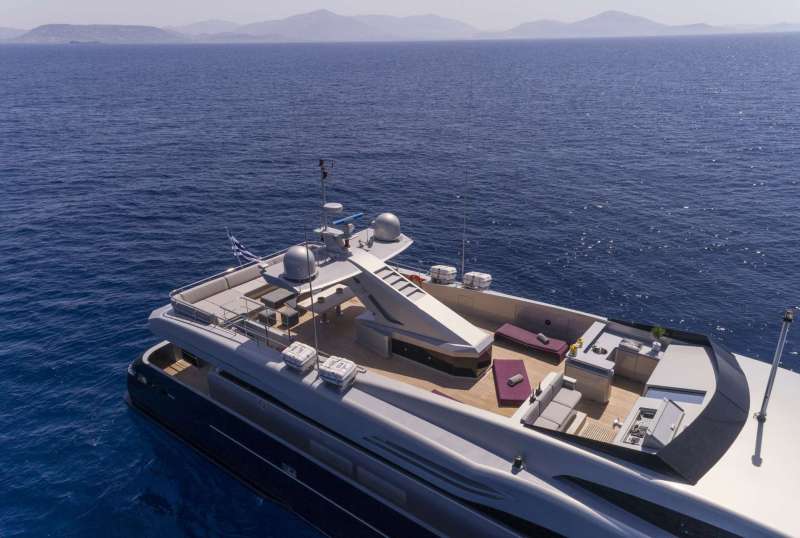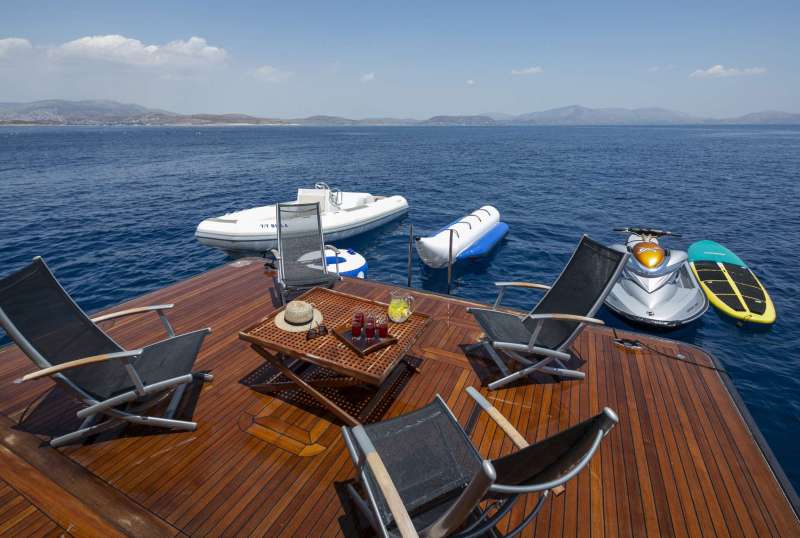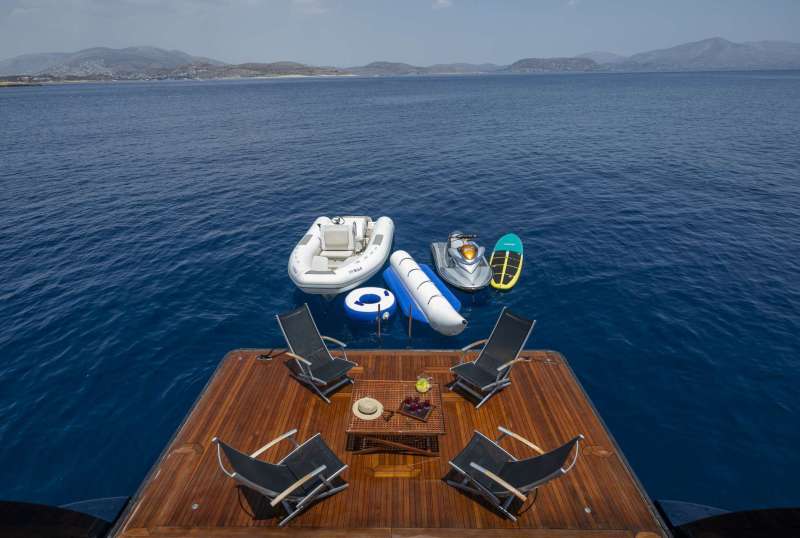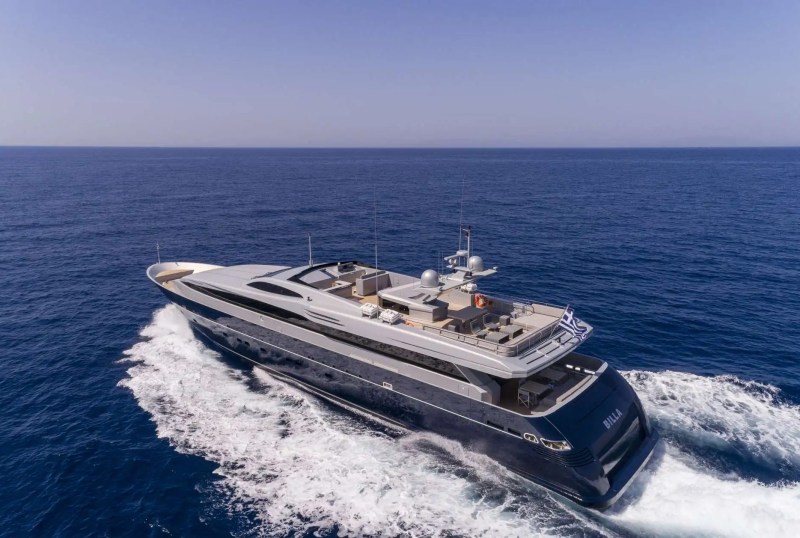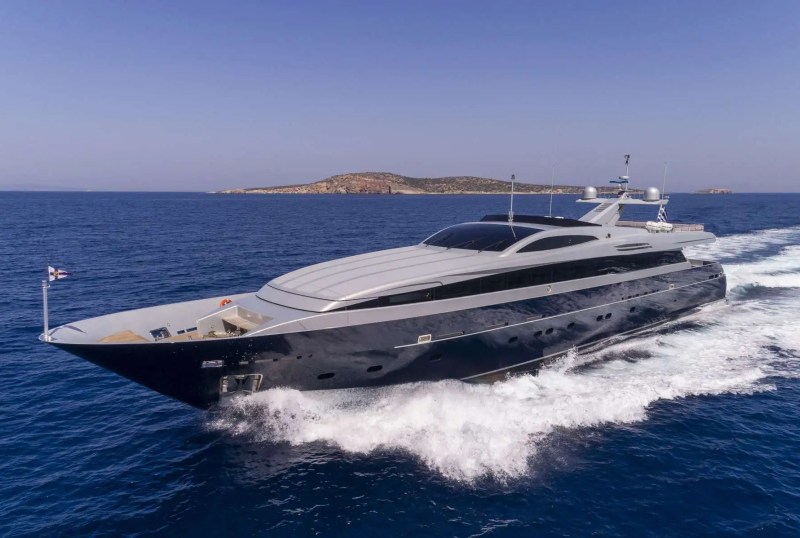 Billa
From €95,000/week
5 cabins
137 ft
Admiral - It
11 guests
Refit: 2022
950 Litres/Hr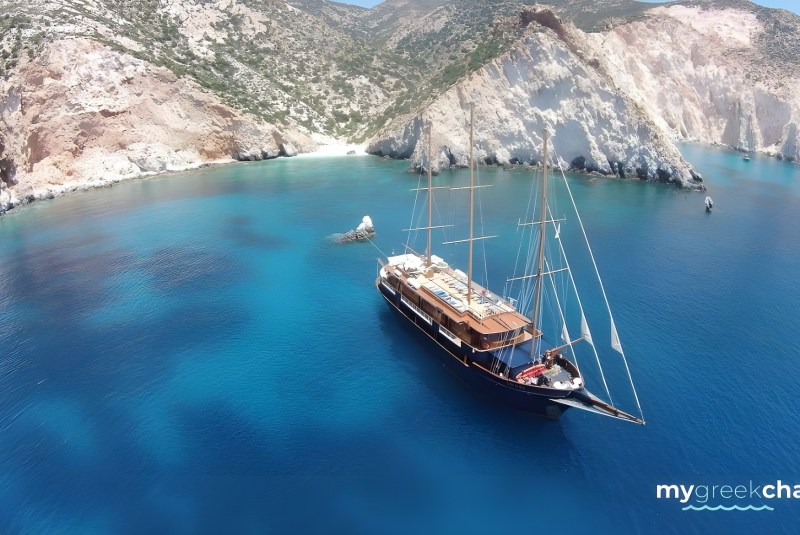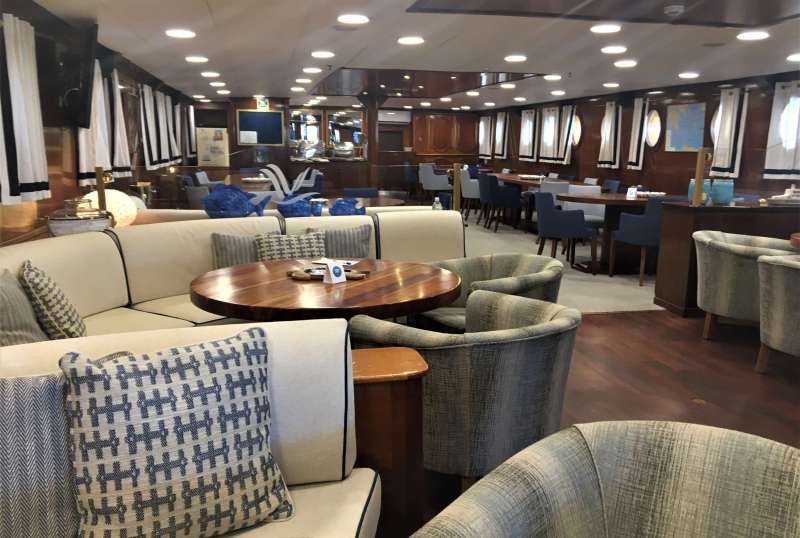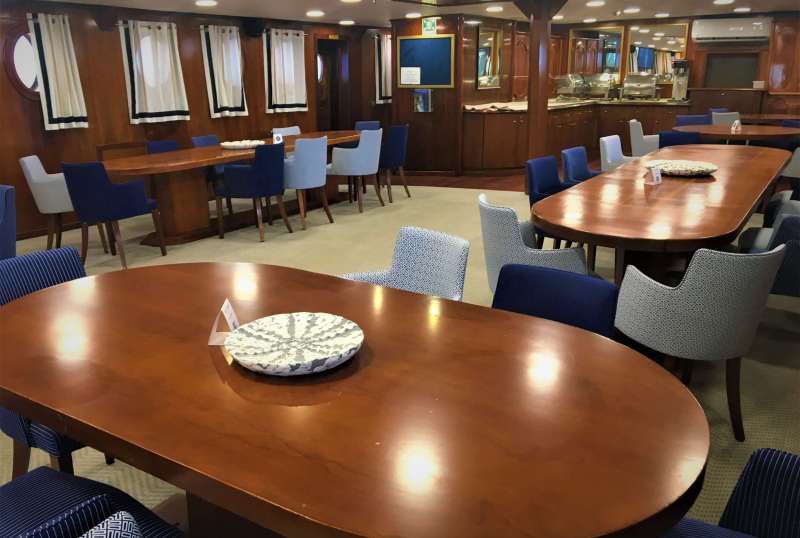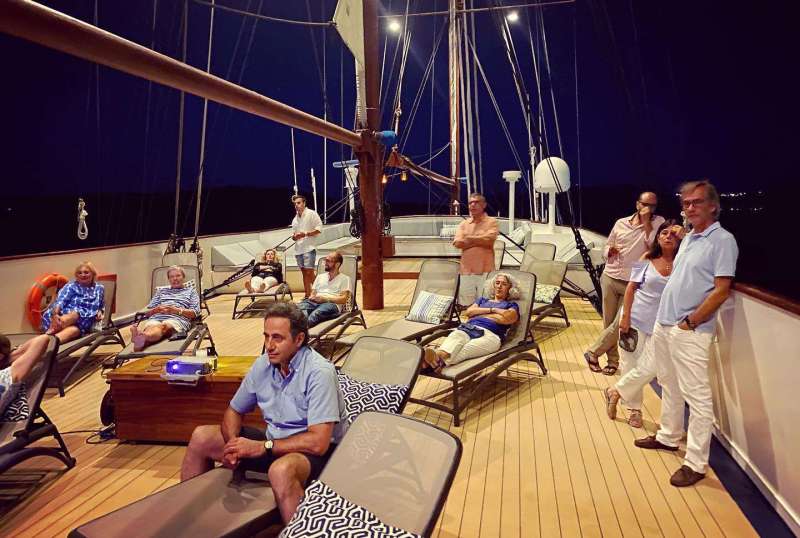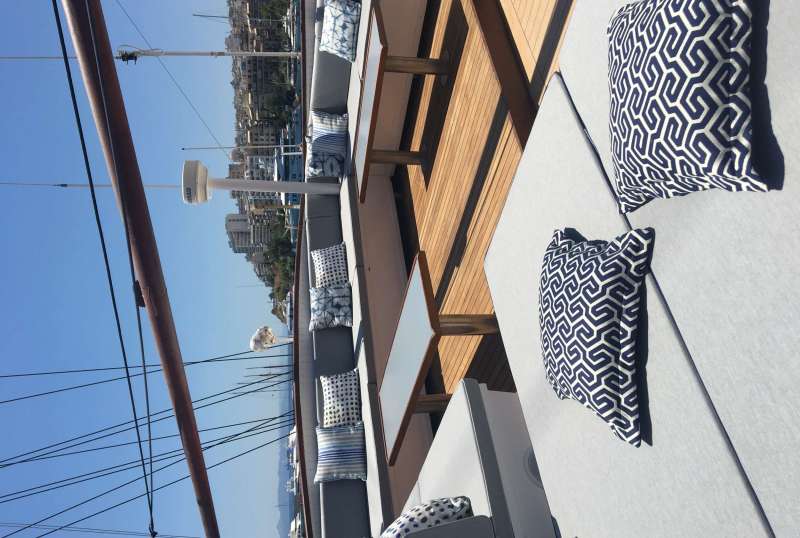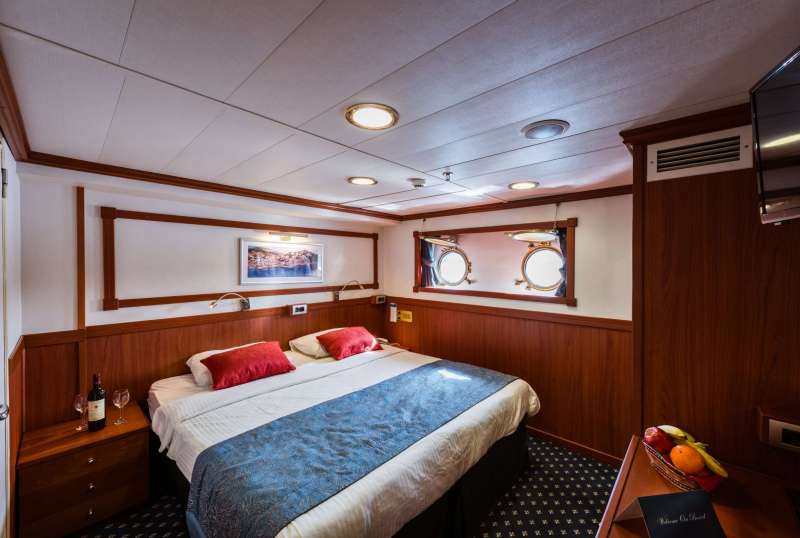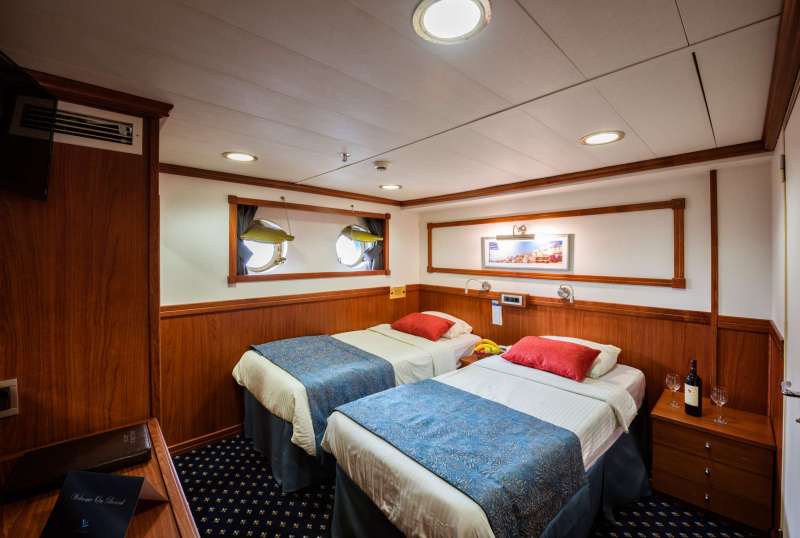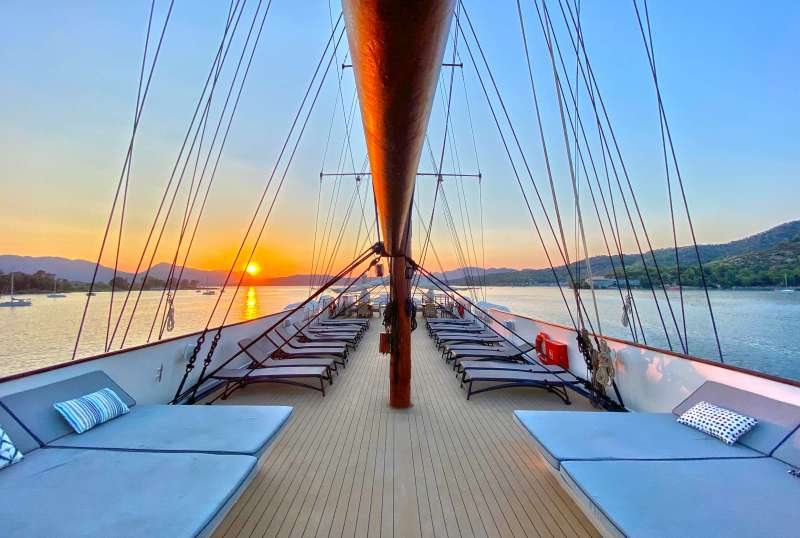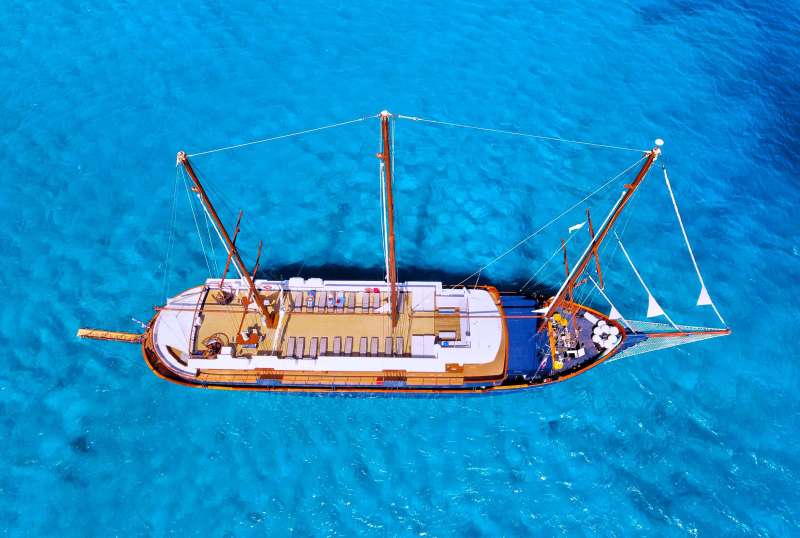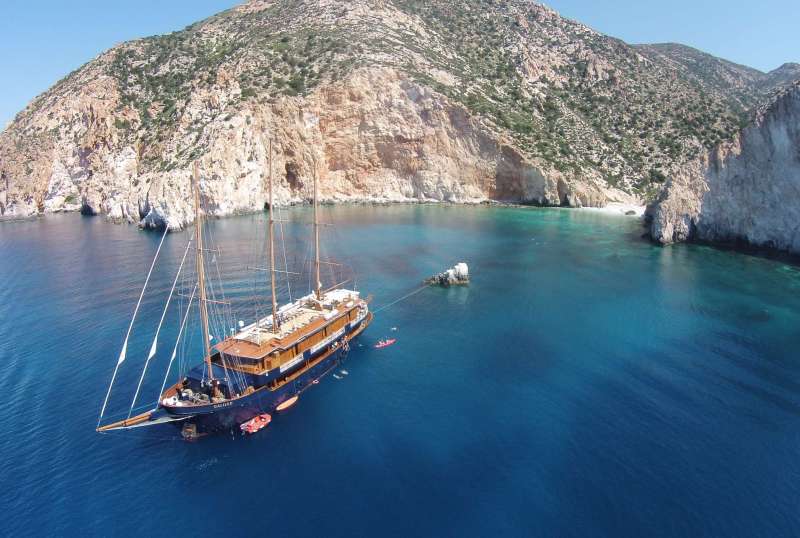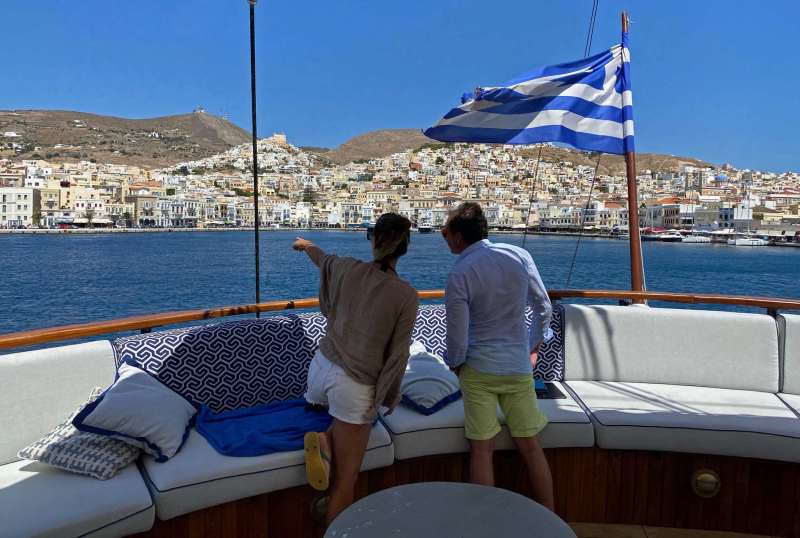 Galileo
From €92,000/week
10+ cabins
157 ft
Custom
49 guests
Refit: 2020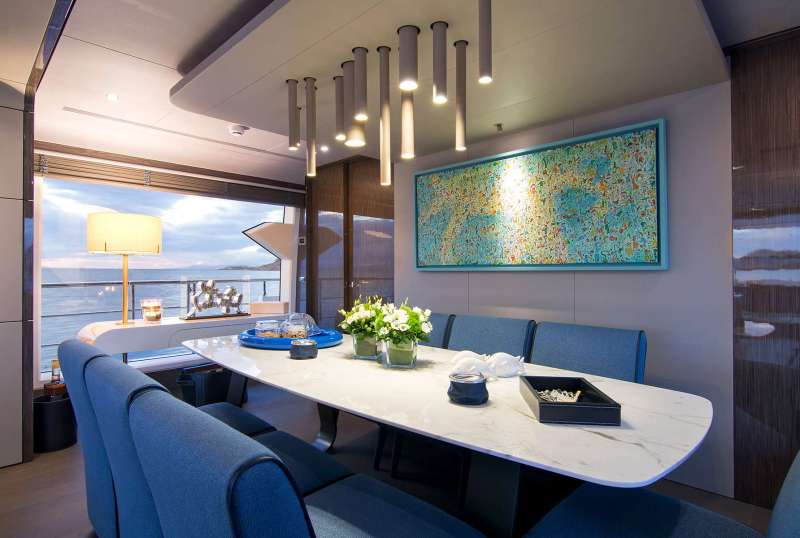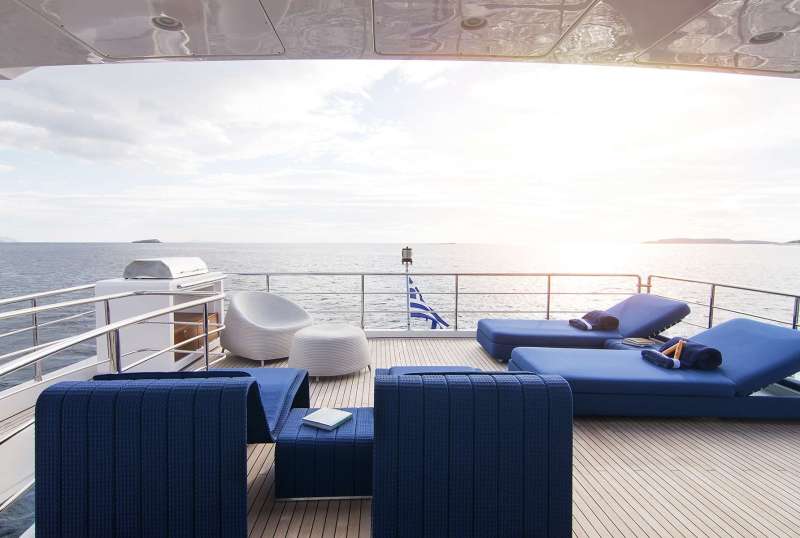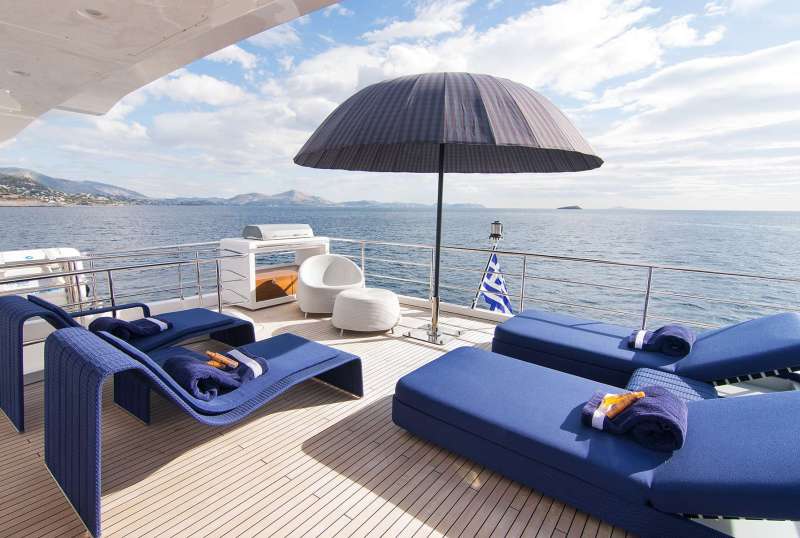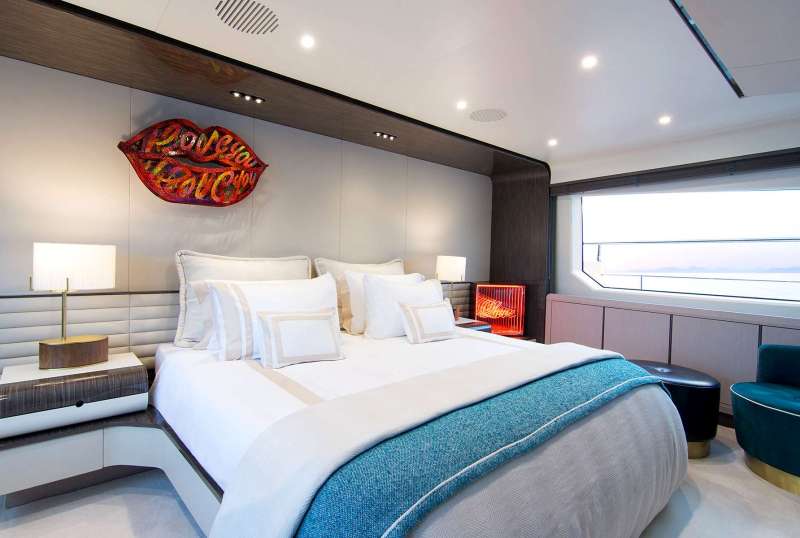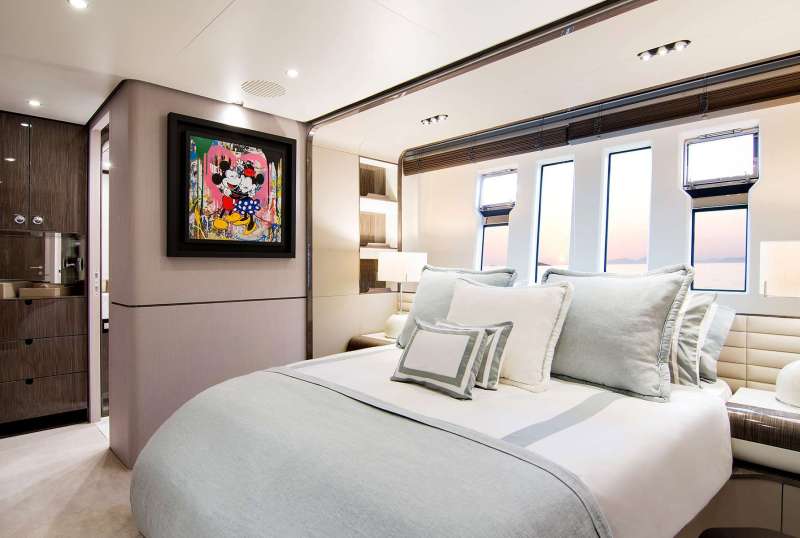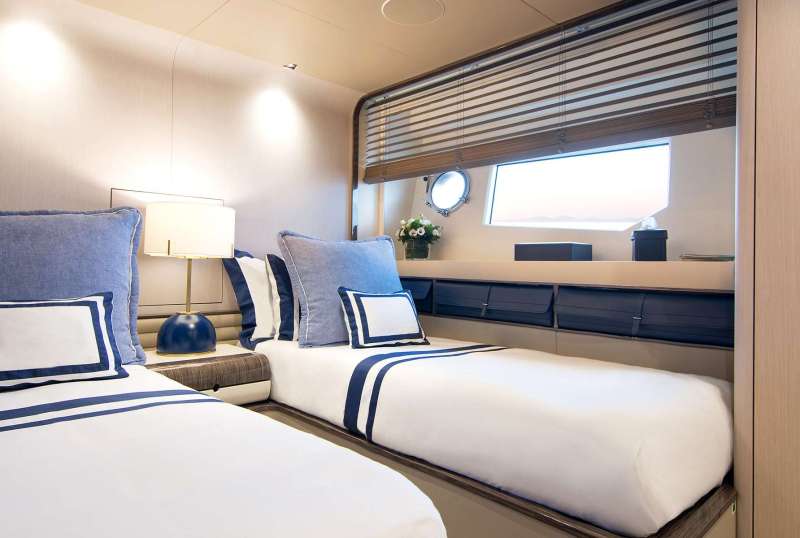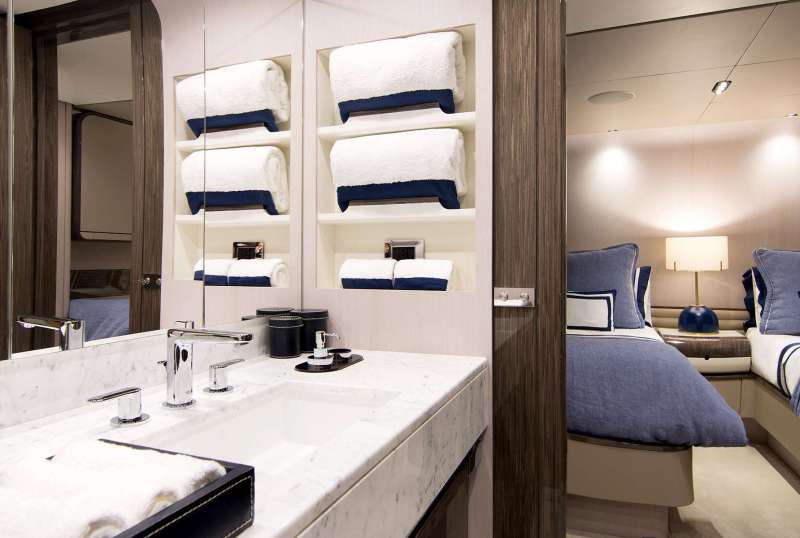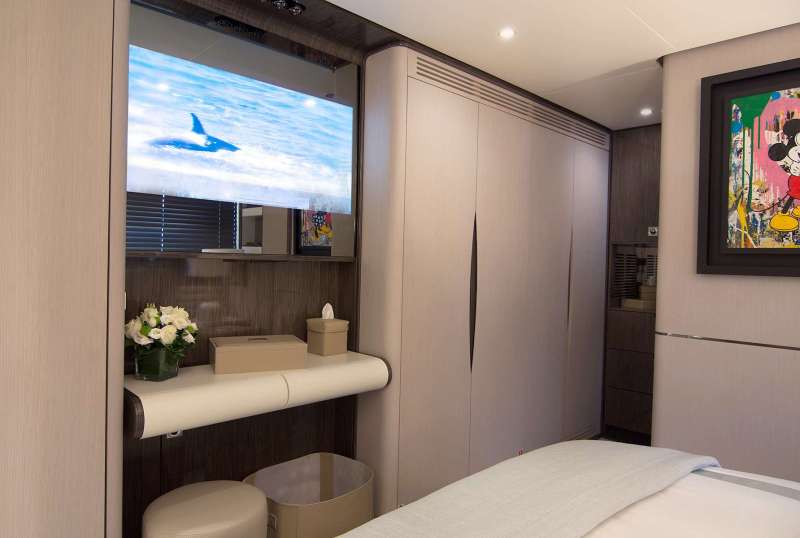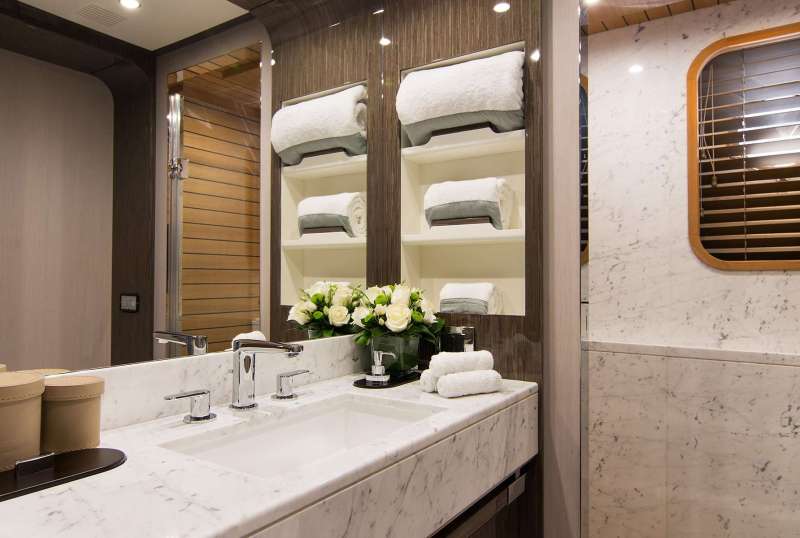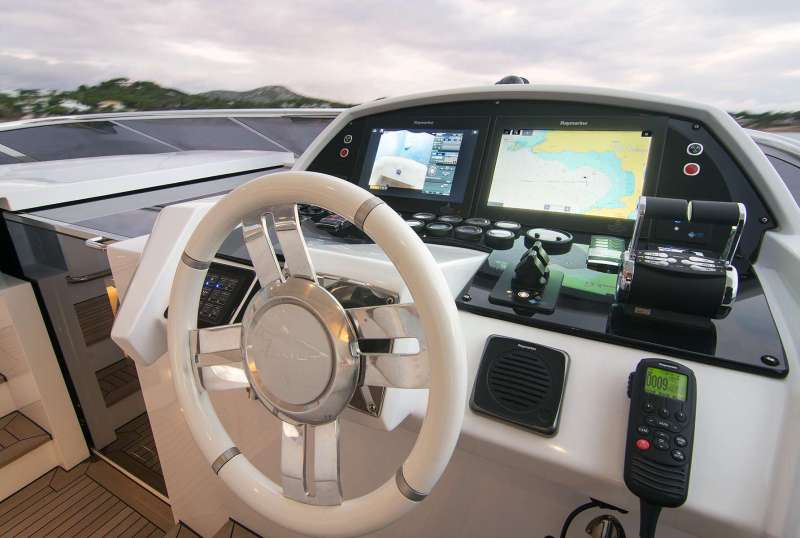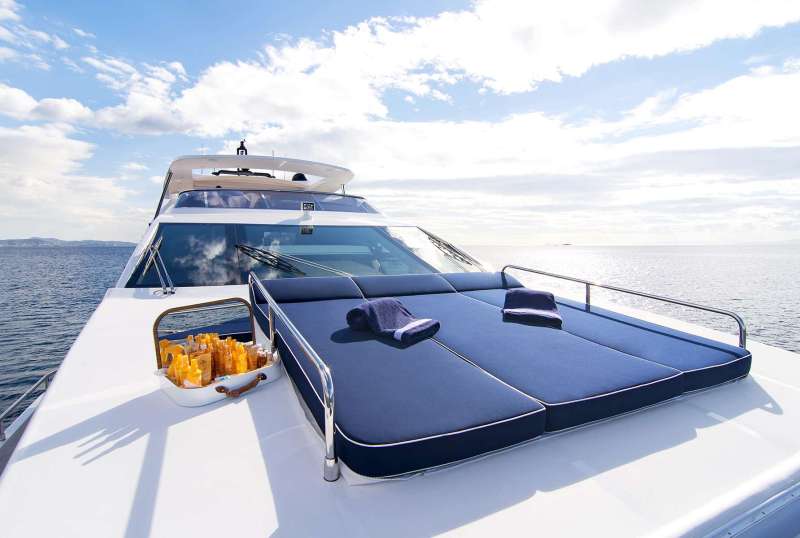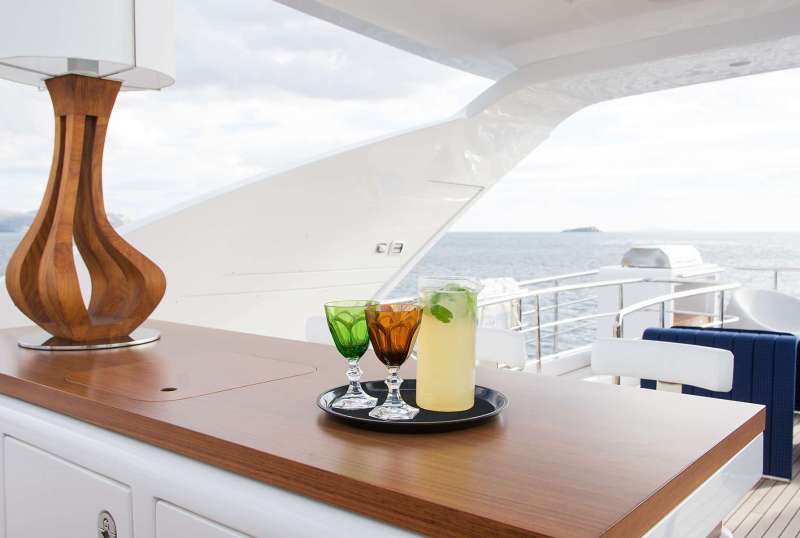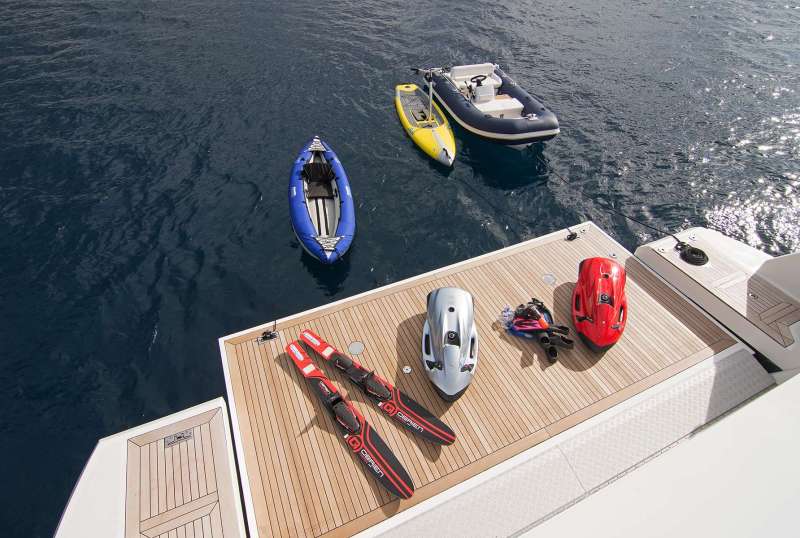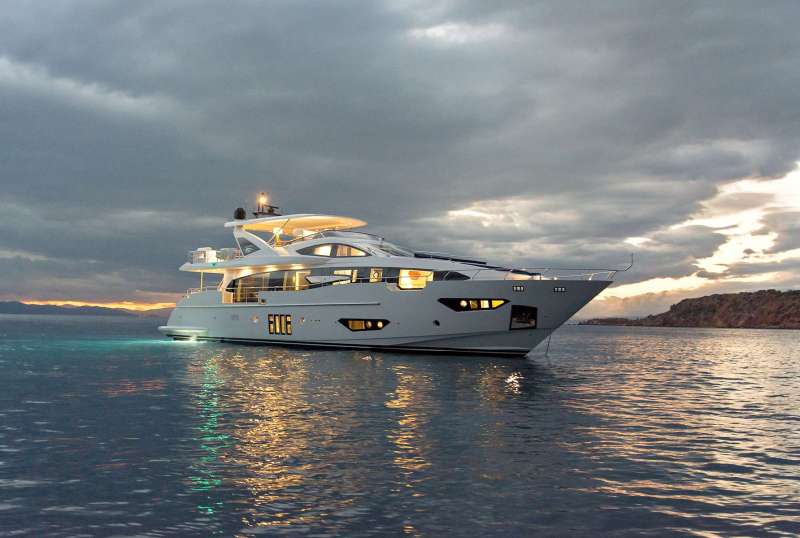 MEMORIES TOO
From €92,000/week
5 cabins
95 ft
Azimut
12 guests
Refit: -
450 Litres/Hr